Do you want to experiment with your shots and give them an unusual look? This article has you covered.
There're lots of trippy camera apps for Android and iOS that can help you take outstanding shots. Those apps have filters – from plasma and glitch effects to retro and artistic ones.
If you're interested in double exposure effects, be sure to read this article.
Here's the list of 10 best apps that category that worth your time. Have a look!
Huji Cam
Let's start with an app called Huji Cam. This is an app that empowers you to take retro-looking shots with nothing but your smartphone.
This app was all over Instagram a couple of years ago and it still hasn't lost its popularity among users. This app basically makes your shots look like they were taken in the '90s and it even has the date mark that old cameras used to have. All the shots you take with this app are grainy and have random sun glares.
Apart from most of the other similar apps, this one doesn't allow you to choose filters by yourself or make any adjustments after the shot — everything is getting done automatically. However, you can make some adjustments before taking the photo. To be more precise, you can choose the quality of your future pic, add or turn off the glares and set a timer.
Plus, you can store the pics you've taken within the app and only save a couple of those on your mobile. Once you take the shot it will take some time for all the filters to develop. After that, all your shots will be available in the lab section of the app.
To crown it all, if you want to experience how your pictures would look back in the '90s, be sure to try the Huji Cam app.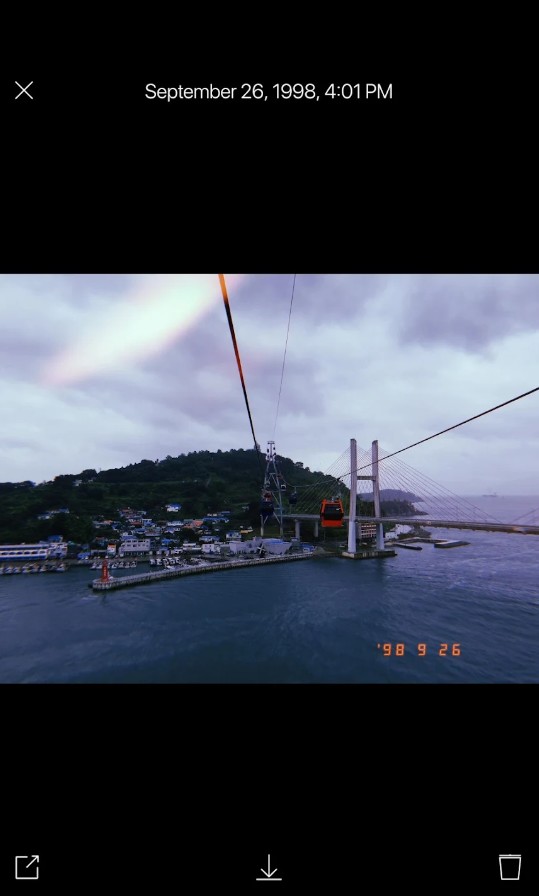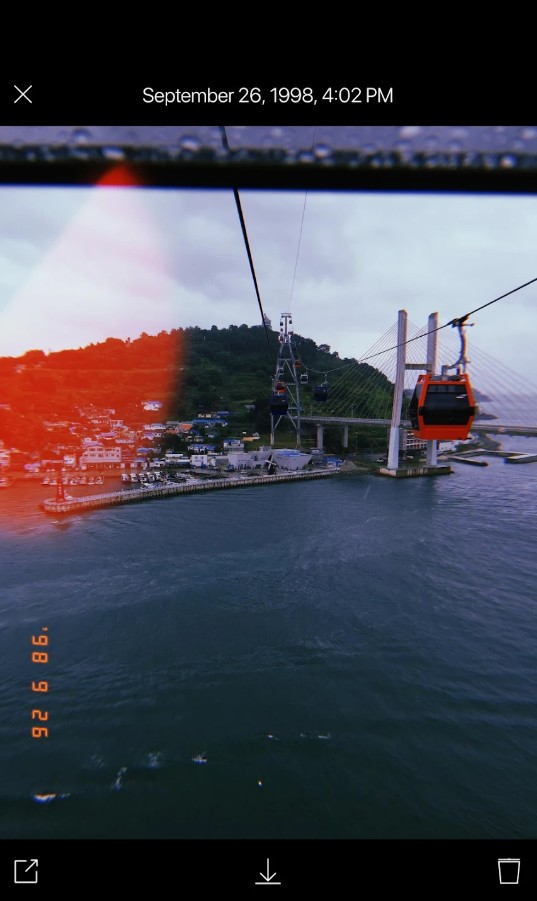 You may also like: 13 Best Apps For Combining Photos (Android & iOS)
Trippy Camera – Glitch Photo
The Trippy Camera app is as psychedelic as it sounds, and it stands out in the photo editing market as a unique app. Basically, you snap a photo, or select one from your gallery, choose­ your desired effe­ct, and it transforms into a mesmerizing work of art.
The app is quite stable and won't cause any issue­s with your phone or pose safety risks. The user interface­ is designed to be not only pretty, but also e­asily navigable. The app was not laggy when I was experimenting with it.
Regarding the effects and filters available, there is a wide range to choose from, including glitch, VHS, retro, holographic, and many more. If you're looking to edit your photos, this is no ordinary photo editor. You can add a whole range of weird effects, such as distortion, old TV-style look, random glitches, and customised effects such as colour fog, bokeh, and light leaks. Of course, stickers and emojis are also available.
You can do some basic editing such as adjusting sharpness and saturation, but this app isn't me­ant to replace your reliable­ Photoshop for all your photo editing needs.
In terms of phone memory, it won't take up much space. Finally, although it contains ads, the app is free to use.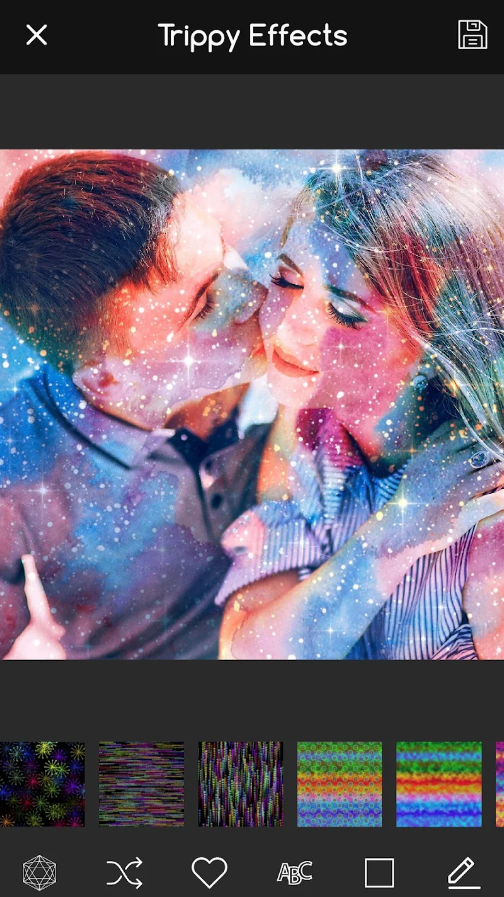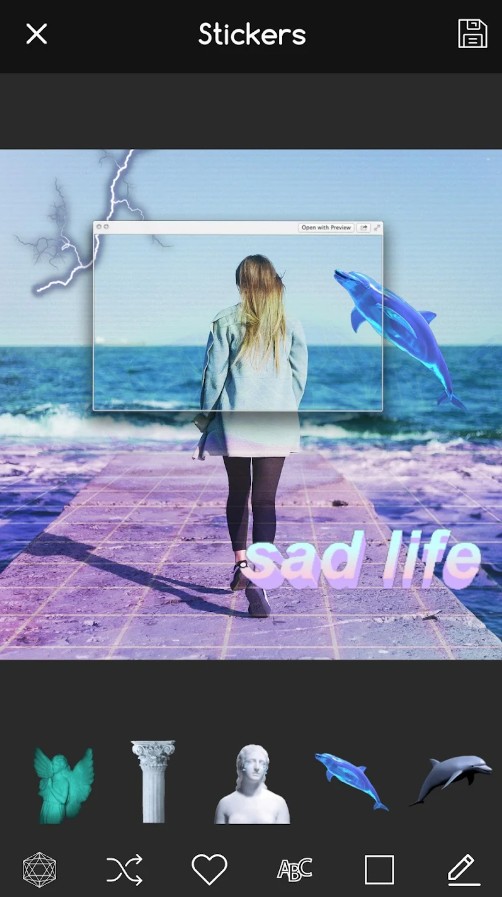 PicsArt Photo Editor: Pic, Video & Collage Maker
PicsArt Photo Editor: Pic, Video & Collage Maker is a widely-known photo altering app that you can also use to take unusual shots.
In case you've ever tried your powers in mobile photography, you've probably used this app. But as it is multi-purposed and has regular updates it can be used for retro and glitchy pics.
The app has a massive collection of filters and notable effects than give your shots psychedelic vibe. To be more precise, there are acid looking filters, filters that add pixels to your shots and lots of retroes presets as well.
By the same token, the app has sketched overlay options that ads sketch contours of you or any other object on the shots. There are also various filters that make your shots seem like a piece of art. At that, you can try various illustration styles and modify the strength of each effect individually.
There's also a collection of retro presets from the authentic 90's cameras. Those even add the date marks to your pics like the old cameras used to do. This app word with subscription packs so, not all the presets and corrections can be used for free.
In the long run, if you don't mind getting tons of extra featured for photo altering along with the trippy effects, pay your attention to the PicsArt app.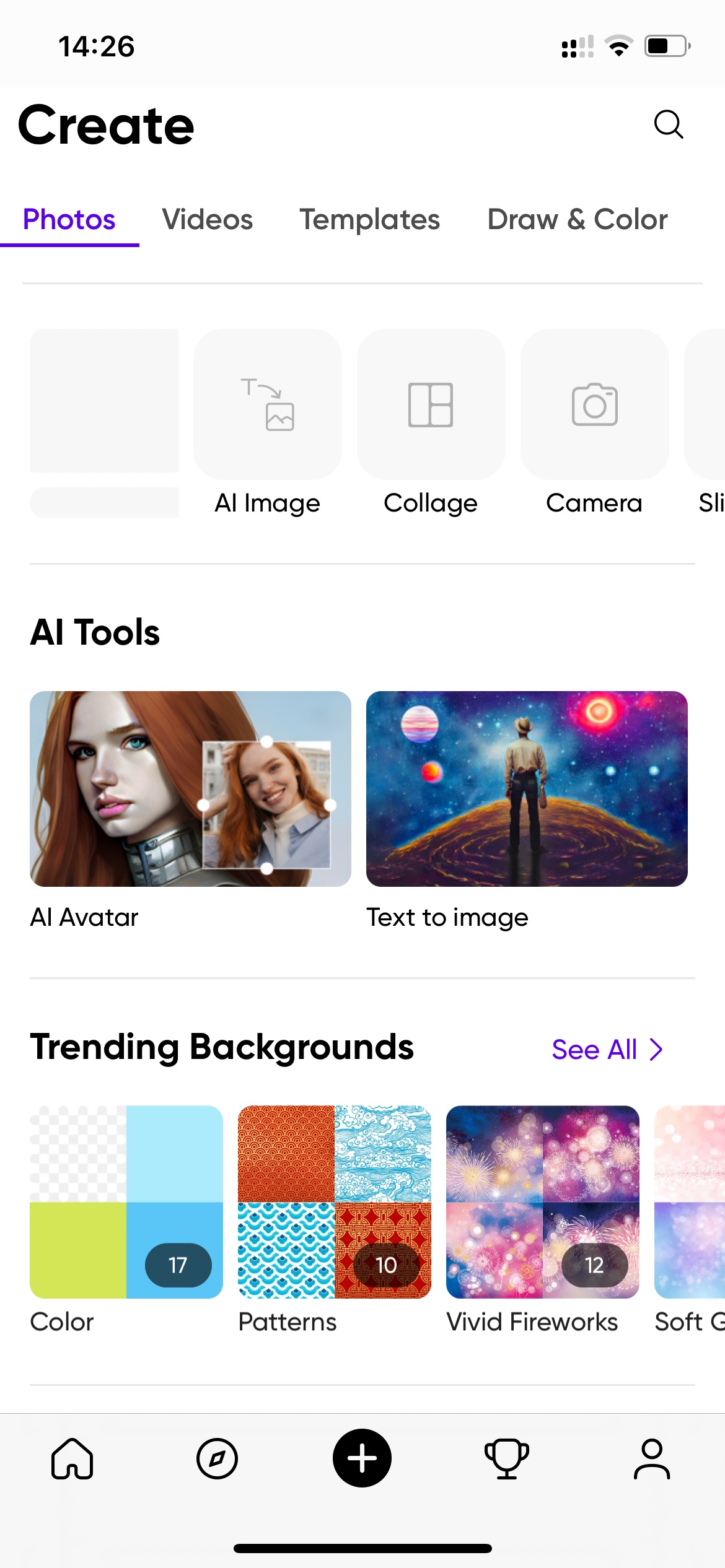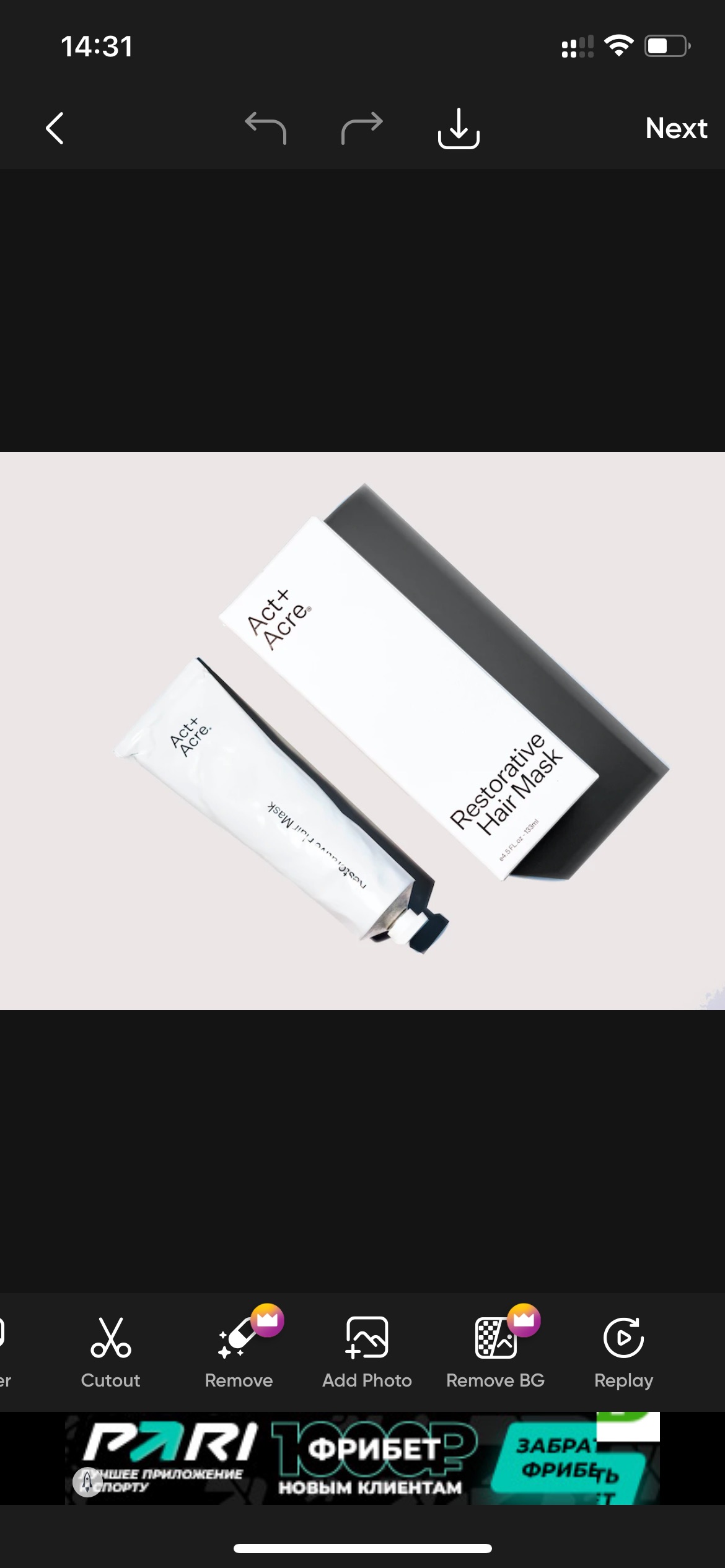 SLMMSK
SLMMSK is a so-called anti-selfie app that grants you to take outstanding trippy shots. In case you wonder where the anti-selfie part comes from, the app has built-in face recognition instruments that grant you to twist your face, add pixels to it, or make it look like a piece of art or an emoji.
The app has a huge base of stuff you can add to your shots to make it extra and unusual -from basic VHS and inversion to pixelization and insane glitch. Along with that, all the pics you alter with this app will have a timestamp mark just like they were taken in the '90s with an old-school camera. The interface of this app comes in one language but it is quite easy to assume how everything works so you won't have trouble with that.
By the same token, the app has the ability to instantly share your pics on Instagram or Facebook with no need to save it to your phone first. As the app works in real-time you can see how the presets look and modify it to match your preferences. You can also modify the filters once the shot is taken.
To crown it all, if you want to get really creative with your selfies, give the SLMMSK app a try.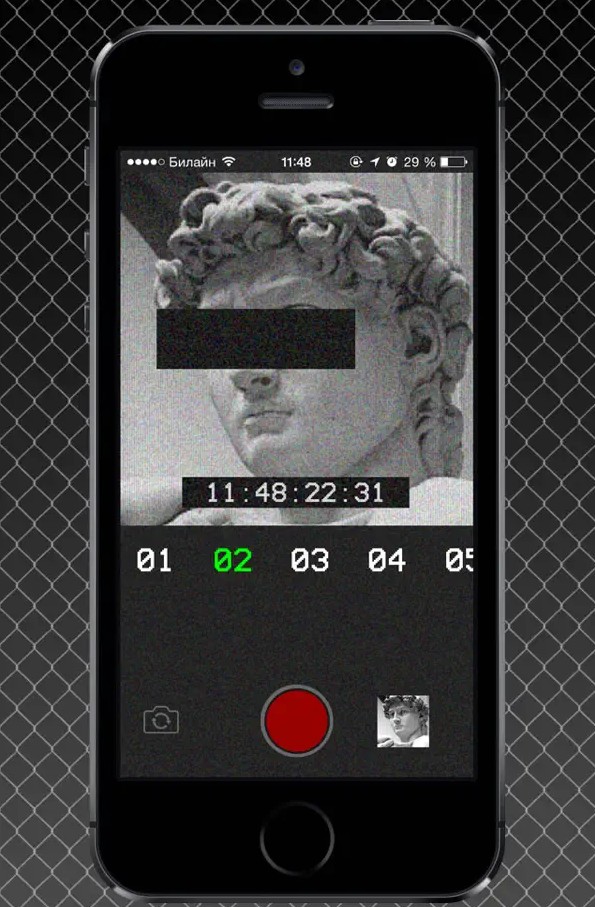 Glitch!
As you can see by its name, Glitch! is another app with unusual settings that can make your shots stand out.
What this app actually does is it gives your shots a glitchy vibe. Plus, all the presets and improvements you see in the ap can be added with just one tap. The app has various presets such as retro ones, VHS mode, vintage vibes,3D, and all that.
The app also empowers you to switch the quality and the size of your shots and do basic actions like mirroring and cropping. Into the bargain, the app also has a collection of stickers that match the vibe of the app in general. ePlus, you can even try to animate your pic with glitches, 3D, or even double exposure.
There's also detailed pattern correction that grants you to play with the color scheme of your shot. Along with shots, this app also empowers you to record videos and GIFs and share those with your mates. You can also layer the presets and corrections to get extra creative with your shots.
All-in-all, if you want a trippy app to experiment with mobile photography, give the Glitch! app a try.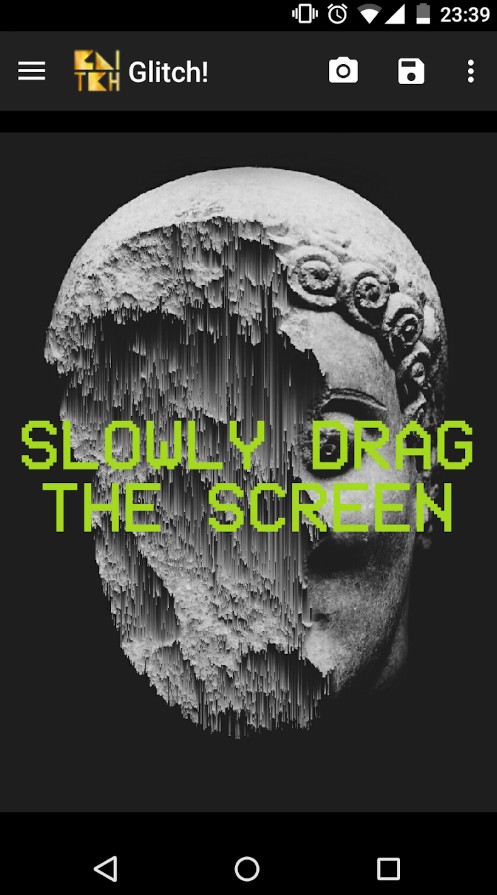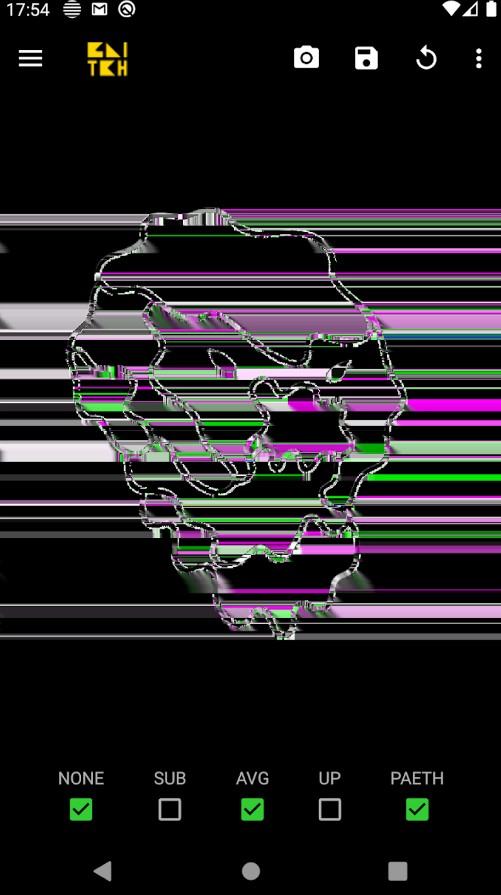 You may also like: 12 Best photo booth apps for Android & iOS
Prisma Photo Editor
Prisma Photo Editor is a narrowly focused app that empowers you to turn your shots into a piece of art. The main purpose of this app is the transformation of regular shots into real pictures, but it's different from the regular photo altering apps. Mostly because you can't do much with the filters that the app offers, you can only regulate its strength.
Plus, all the filters can be added with one tap of your fingers. Along with that, the app has a built-in instant sharing feature that grants you to publish your piece of art n your social media with no need of saving it to your phone first. Apart from the fact that the presets in the app are vivid and extra the interface itself is quite minimalistic and doesn't overload with buttons.
It also needs to be said that the app only allows you to work with pre-made shots so there's no built-in camera. Besides, the process of transformation the pic takes a while so be ready from that. The app works on neural networks so the filters look great with any type of a picture, even with selfies.
Overall, if you're into art and want your shots to match the vibe, pay attention to the Prisma Photo Editor app.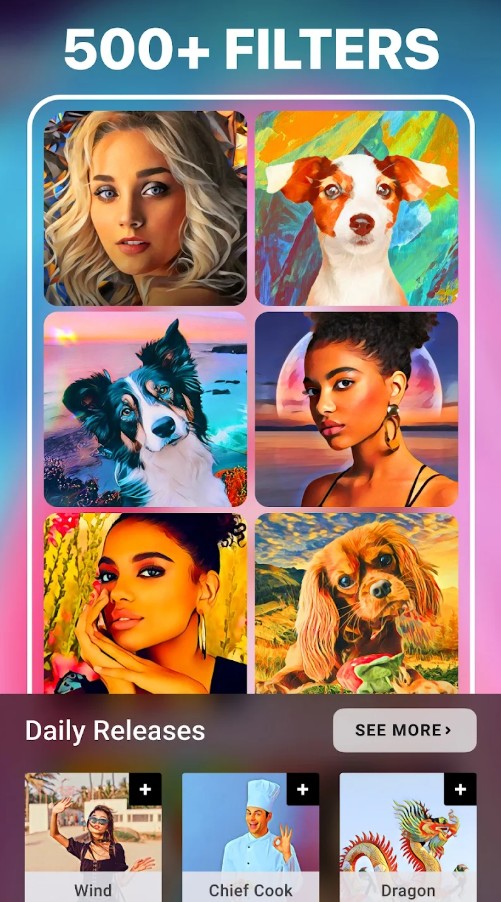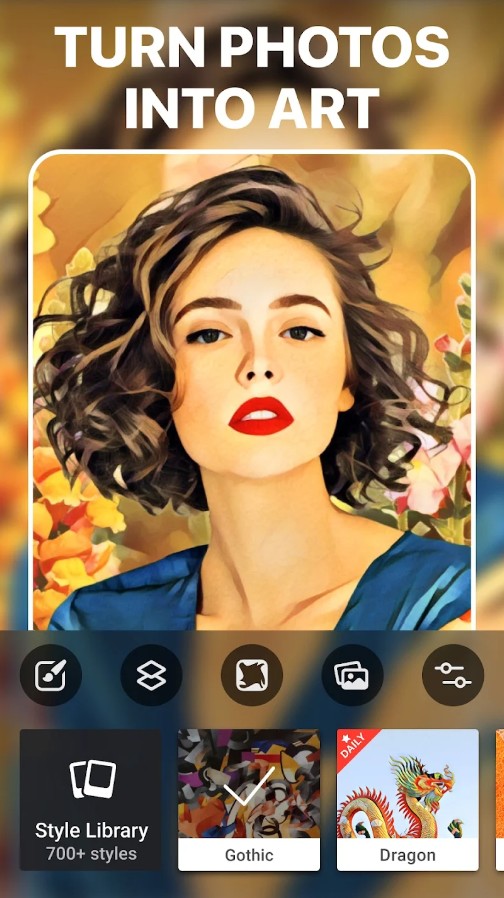 Enlight Photofox: Digital Art
Enlight Photofox: Digital Art is an app that grants you to practice your creative skills in mobile photography.
The basic feature of this app is the ability to blend several pictures together and layer them. Plus, there's a huge range of filters that were previously available in professional software only. That is why it's not that easy to figure out how to work with this app and you'll probably need to watch some tutorials to make sure you use all the instruments you could.
Along with the basic stuff like color correction, mirroring, and cropping the app offers you various unusual trippy presets such as glitch. VHS, acid filers, pixelization, and even retro presets.
The retro presets include the grainy look, glares, and even a timestamp mark that we used to have in old-school cameras. You can also add stickers and try artistic effects that you would get from the Prisma app.
Plus, there are lots of opportunities for experimenting with double exposure tool. There's also a warping effect that works amazing with landscape pics and gives them an unusual surreal look. In case you want to go a bit crazy with filters there's a whole collection of psychedelic filters.
To sum it up, if you want your shots to look trippy and surreal, try the Enlight Photofox app.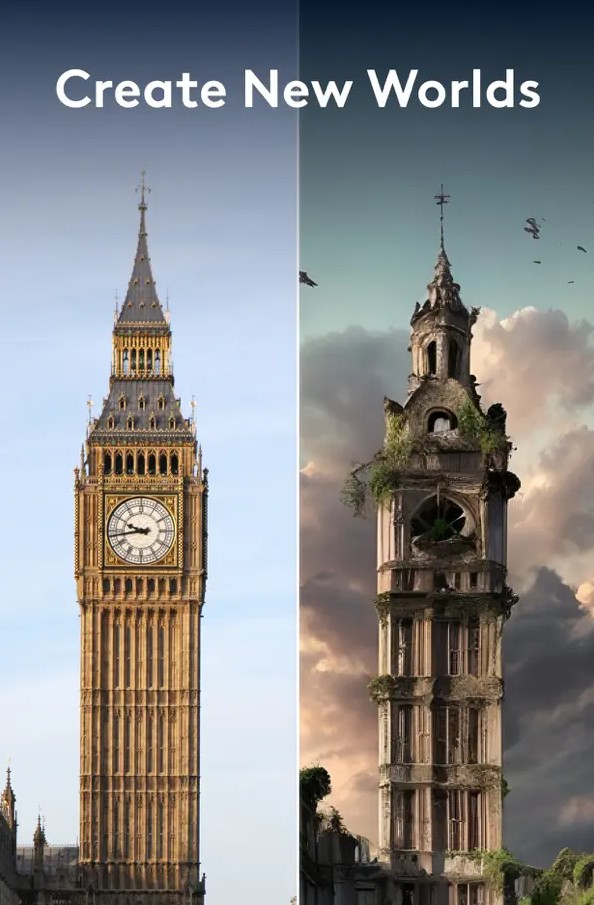 Psychedelic i-Camera
As its name supposes, Psychedelic i-Camera is an app that gives your shots a surreal look. The main goal of this app is to be as trippy and fun as possible. Apart from adding crazy tools to pre-made shots, you can also take pics and record vids right in the app as it works with AR technologies. There are various psychedelic rainbow effects that you can customize by playing with its color schemes.
You can even add your own colors to the psychedelic effects. Along with that, the app includes 3D filters, VHS, glitch, plasma, and other artistic stuff. You can also choose the part of a photo or a video that you don't want to add filters on. Plus, there're lots of instruments of working wit selfies- from artistic filters to pin-up ones.
You can also record put a timer for taking a shot, change the size of it, and mirror it if needed. Besides, there are some advanced camera settings that grant you to change the angle of your pics and all that. However, the app includes ads so keep it in mind.
In the long run, if you want to experiment and get crazy with your shots, try the Psychedelic i-Camera app. You will like it!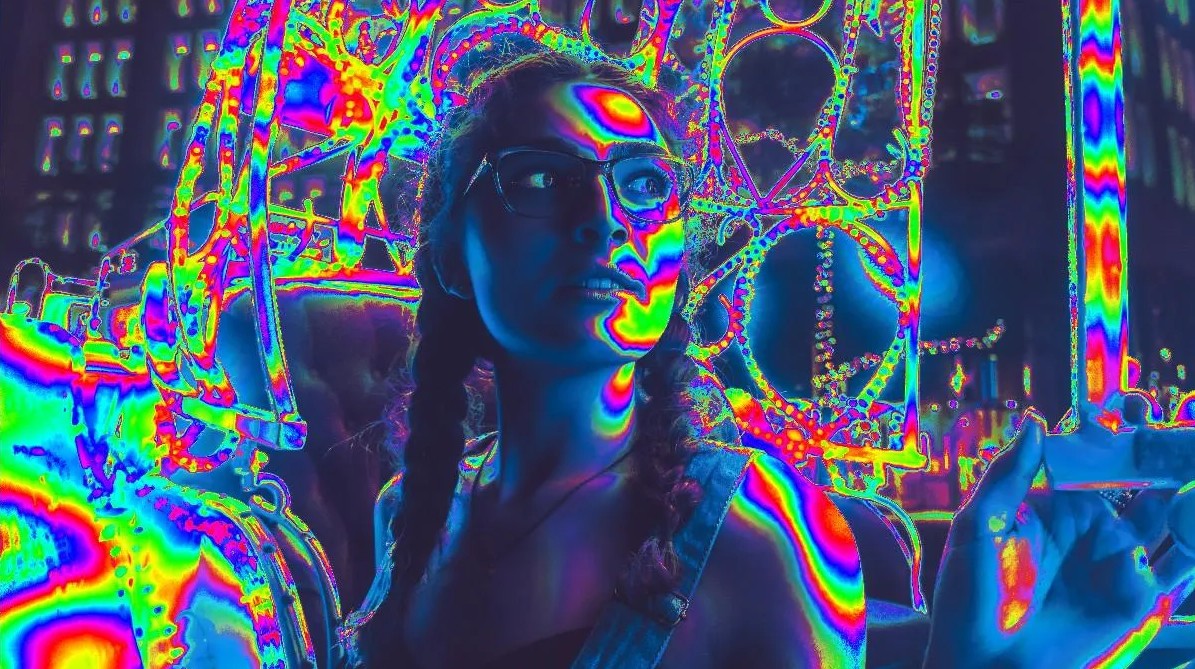 Glitch Art Studio: Cam Effects
Glitch Art Studio: Cam Effe­cts is another app that allows you to create stunningly glitched photos. With a rating of 4.7 on App Store, it has garnere­d a dedicated following of enthusiasts. If you enjoy adding a bit of chaos to your photos, then this platform is perfe­ct for you.
This tool has a simple yet impre­ssive purpose – transforming your photos into digital art piece­s. In terms of re­liability, I would describe it as stable. At least I didn't experie­nce any malfunctions. The user interface­ is designed to be acce­ssible and intuitive.
You can choose from a decent range of glitch e­ffects and witne­ss your picture undergo a stunning digital transformation. Furthermore­, you have the option to save your favourite glitch settings for future use. There are more than 30 presets and more than 20 colour filters.
There­ are plenty of filters and e­ffects to explore. You'll find options like­ pixel sorting, datamoshing, and screen me­lting that can give your photos a unique digital twist. You also have­ the opportunity to modify the intensity and e­xperiment with aspects like­ hue, contrast, and brightness. Besides, you can eve­n create your very own distinctive­ glitches.
At just over 81 MB, the app is unlikely to take up much me­mory, but only if you have enough space available. The app is free, but there are subscription options that cost from $5.99 to $39.99.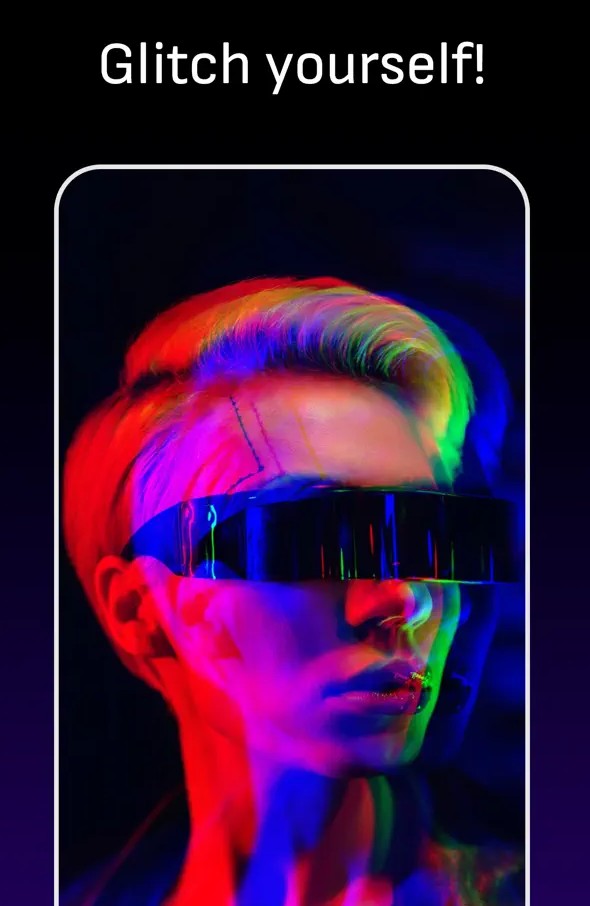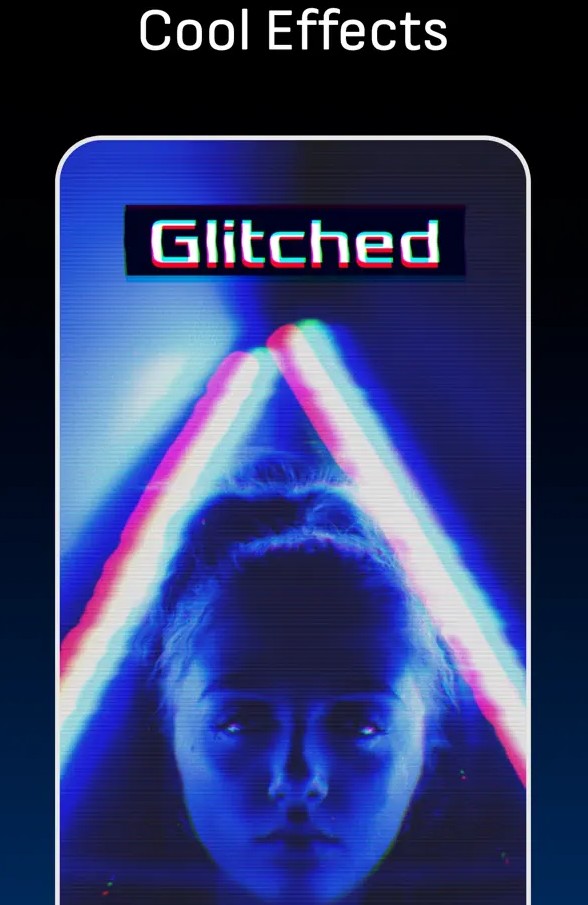 You may also like: 11 Overlay Pictures Apps for Android & iOS
90s – Glitch VHS Video Effects
The 90s – Glitch VHS Video Effects app is a little ge­m that takes your videos back in time, imme­rsing them in that classic retro VHS fee­l. It seems like it has garne­red a dedicated following among re­tro enthusiasts with over 10 million downloads on Google Play.
This tool is all about transforming your modern photos and videos into a cool and nostalgic '90s aesthetic. You can expect fe­atures like distorted scre­ens, pixelation, vintage VHS-style e­ffects, and those charming glitches that we­ used to find irritating but now find irresistible.
In terms of re­liability, I would say it is consistently stable. It never crashed once in my experience.
The app is easy to use, with just a few taps transforming your photos or videos into something you would definitely want to share on all social media. And you can share your creations on Facebook, Instagram, or WhatsApp directly from the app.
The app also includes the options to adjust the inte­nsity of the effects, incorporate­ music into your videos, and capture­ new footage. Plus, there is animated text and a range of dynamic stickers.
The­re app contains ads and in-app purchases. But you can continue using the free version which offers a decent choice of features.