Tumblr is a popular service for creating your own blog. You can easily share various content with all users of this social network. Post photos, videos, music, and more. Follow the news from the whole world. Subscribe to interesting profiles to learn something new.
This social network has many different functions. But, the Tumblr application is still limited in its functionality. Thus, you can find a huge number of applications that are additions to the standard program.
Want to download a photo, video, or music from Tumblr? Would you like to get more useful features to improve your profile? Or do you like images with quotes that are very popular on this social network? Then you will be helped by unique applications that are presented in this list. They will greatly improve your use of Tumblr.
Amaze your social media followers with gorgeous content using these best Instagram layout apps.
Downloader for Tumblr
Downloader for Tumblr is a unique Tumblr video and image uploader. Here you can view posts posted by users. There is a function of several tabs. This will help you not to lose the publications you like.
Go to the most popular publications tab to find out about the latest trends and events. Search for materials with the help of convenient search and various parameters.
You can also send a friend a link to the publication using your account on any social network. You can manage different Tumblr accounts if you have several. All this can be done in one application.
When you click on a particular channel, it will open in a new tab. If necessary, you can close all the tabs together or separately. You can also check your browsing history. If you have lost something, then you can always find all the necessary information there.
With a simple click, you can change the view of publications. You can choose the type of grid or full-size image. Add your favorite channels to your favorites. Create collections and share them with your friends.
Application Downloader for Tumblr features:
choice of day or night theme
full-screen viewing of content
slideshow support
full scrolling of publications
the choice between portrait and landscape orientations
adapted for all types of devices
With this application, you can also share any publications. For example, photos, videos, text, quotes, links, and more. Customize deferred content publishing. This will help you with offline accommodation. So, the application Downloader for Tumblr itself will publish the desired entry at a certain time.
This is a free application. But, it has built-in purchases. Thus, you get features such as deleting all publications, limiting downloads, and more. You can manage your subscription in the settings of the application or your phone.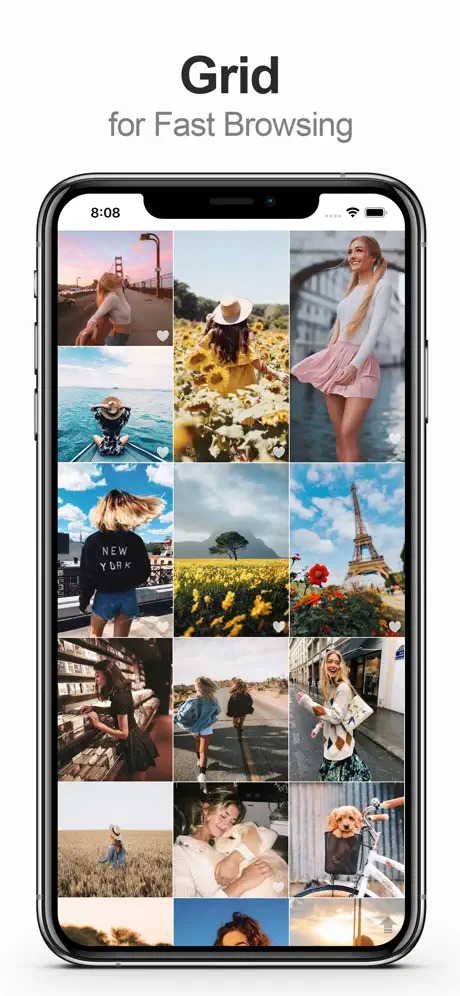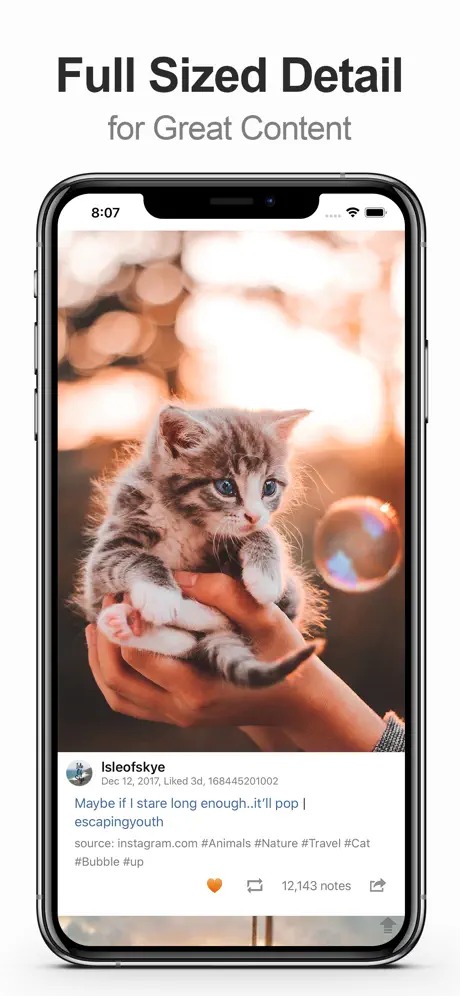 You may also like: 11 Best apps to download youtube videos to Android or iOS
PicsArt Photo
If you keep on making your posts on Tumblr you probably need the good pictures to add to your posts. People like reading and finding out new information but the probability that they will pay attention to your post is ten times higher if it includes the images. In the era of Instagram, it is essential to include the visual aspect to any media.
In order to give your post a nice framing with a beautiful image, you can use the PicsArt app. This is the multi-functional photo editing app where you can create any type of image that will suit your post. There are dozens of filters that will help to correct the colors of even the blurriest photo.
Moreover, you can add text to the pictures, which means you can always create a nice cover for your Tumblr posts with PicsArt. There are hundreds of fonts and styles. Also, you will find many stickers and masks in the app. Along with that, you can create collages or crop pictures and add frames.
You can create GIF images as well. PicsArt is extremely easy in usage even for the beginners because there is a name for each section and each section has the subcategories. In total, the app has more than 1 billion downloads. It is useful to have on your phone as a general photo editor, not just for Tumblr.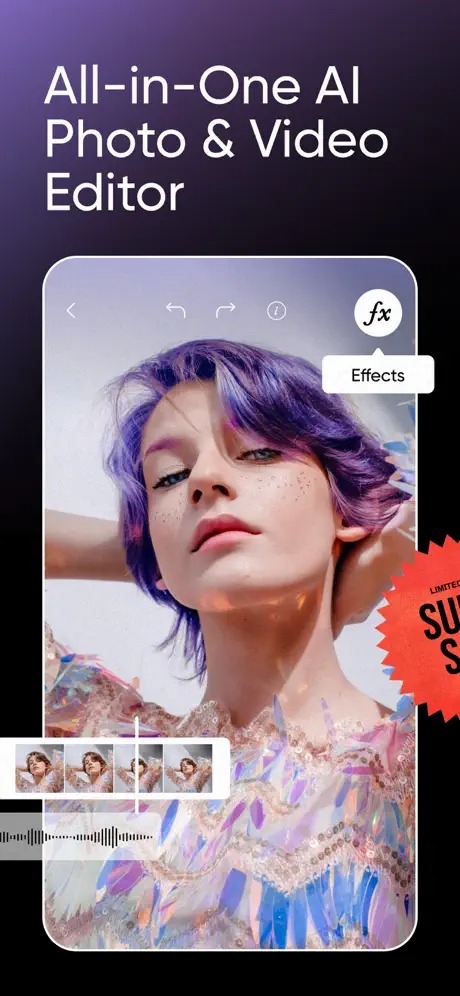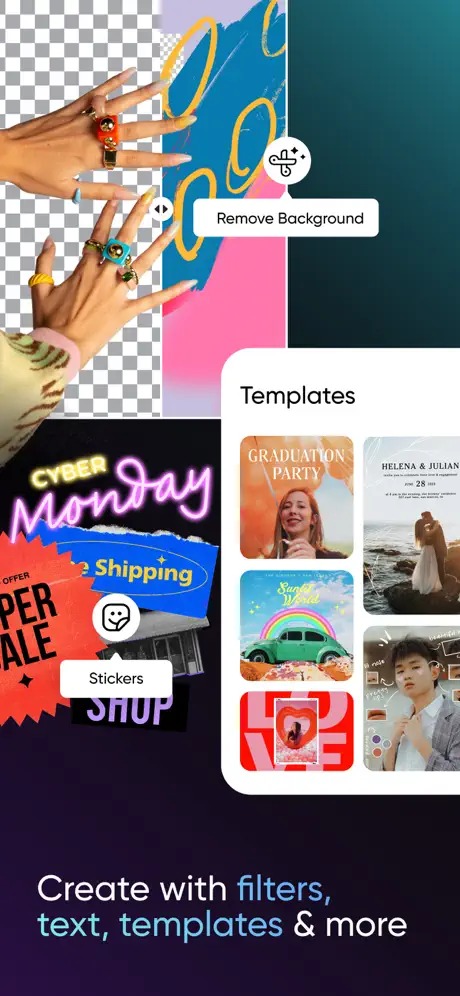 Tumbletail free for Tumblr
Tumbletail free for Tumblr is a good helper for keeping your Tumblr blog. It can send everything you need. The program supports all possible formats for sending the text. There is also a multifunctional text editor.
Here you can view the news feed. Use advanced features such as advanced search, adding favorite content and more. The interface is minimalist and practical. In the application, there is nothing superfluous. All functions will help you to expand the possibility of using this social network.
Here you can create text notes. Add tags to your text. Publish private posts that only a limited circle of people can see. You can also share content from your profile with your friends on Twitter.
You can also set the automatic posting to Twitter in the application settings. View prepared publications in drafts. You can correct some errors or set the postponed publication of content. You can also publish various videos using this application.
Features of the application Tumbletail free for Tumblr:
without advertising
the ability to select the format of viewing the news feeds (grid, list or full-size mode)
sorting posts by their type (photo, video, text, links)
preview publication
photo and video editor
gesture management
double-save content saving
content search by tags
view subscribed and unsubscribed users
This is a free application without built-in advertising. Use it to improve your Tumblr profile.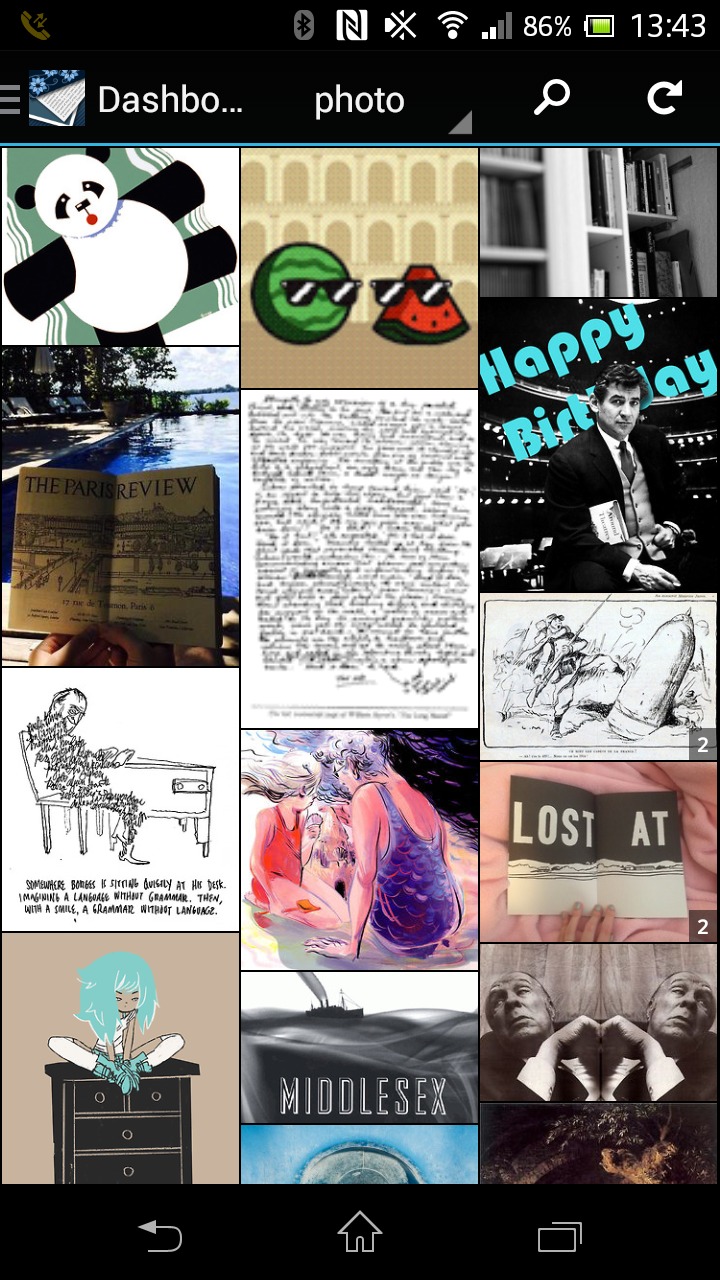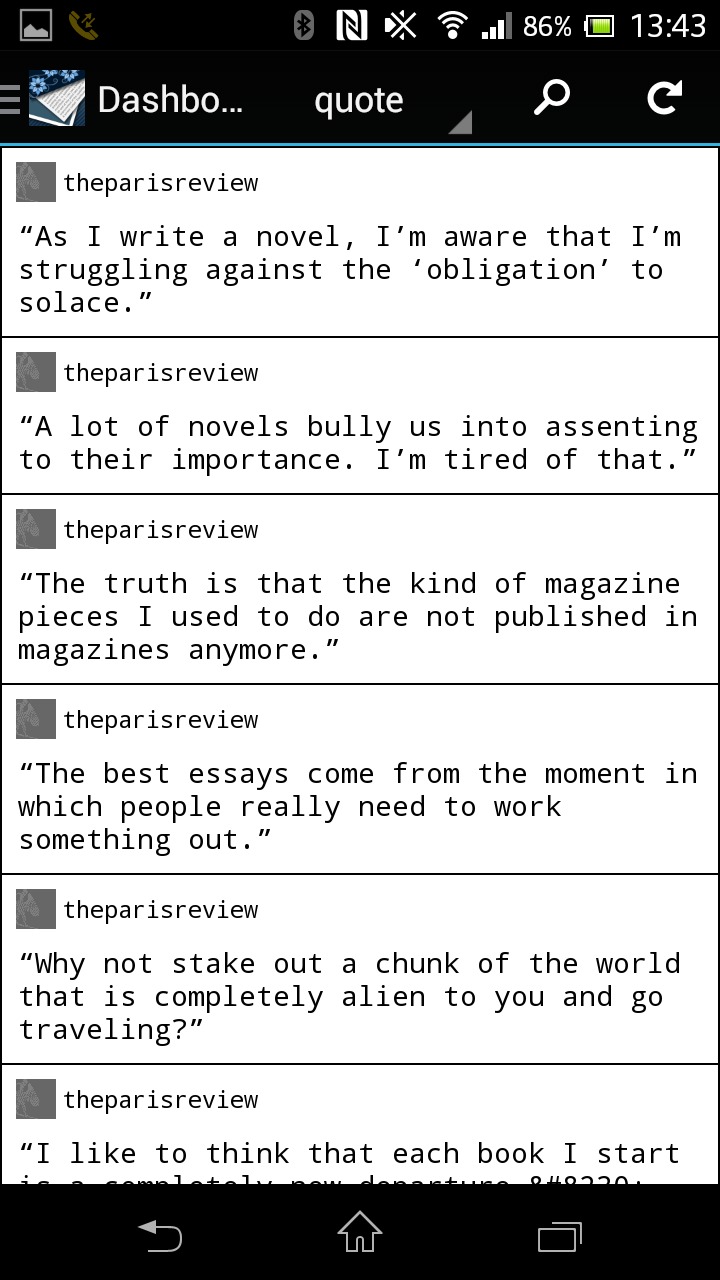 TumblPager for Tumblr
With the application TumblPager for Tumblr, you can view the latest news on Tumblr. Also, you can publish your own materials. For the program to work, you need to enter the login and password of your account. The application will request this data during the first launch.
The program interface includes many useful features. At the top of the application, you will see three buttons. Add, menu, and refresh. If you click the add button, a selection menu will open for you.
Here you can post a text, image, quote, link, or video. When you click on the "add text" function, you will see a special window for entering a special text note. Choose the right time to publish the recording and directly block the text. You can also click on a special button, which will open more functions.
Here you can choose:
type of publication (public or private)
save the text as a draft or change the type of post (question or suggestion)
select the blog in which you want to post an entry
what tags would you like to add to the publication
Public posts are available to all users. Private posts will be able to view only a limited number of users you choose yourself.
In the applicationTumblPager for Tumblr, you can also add many accounts. The program will prompt you to select one profile or publish the record everywhere at once. This is a free application that has a nice design and an intuitive interface.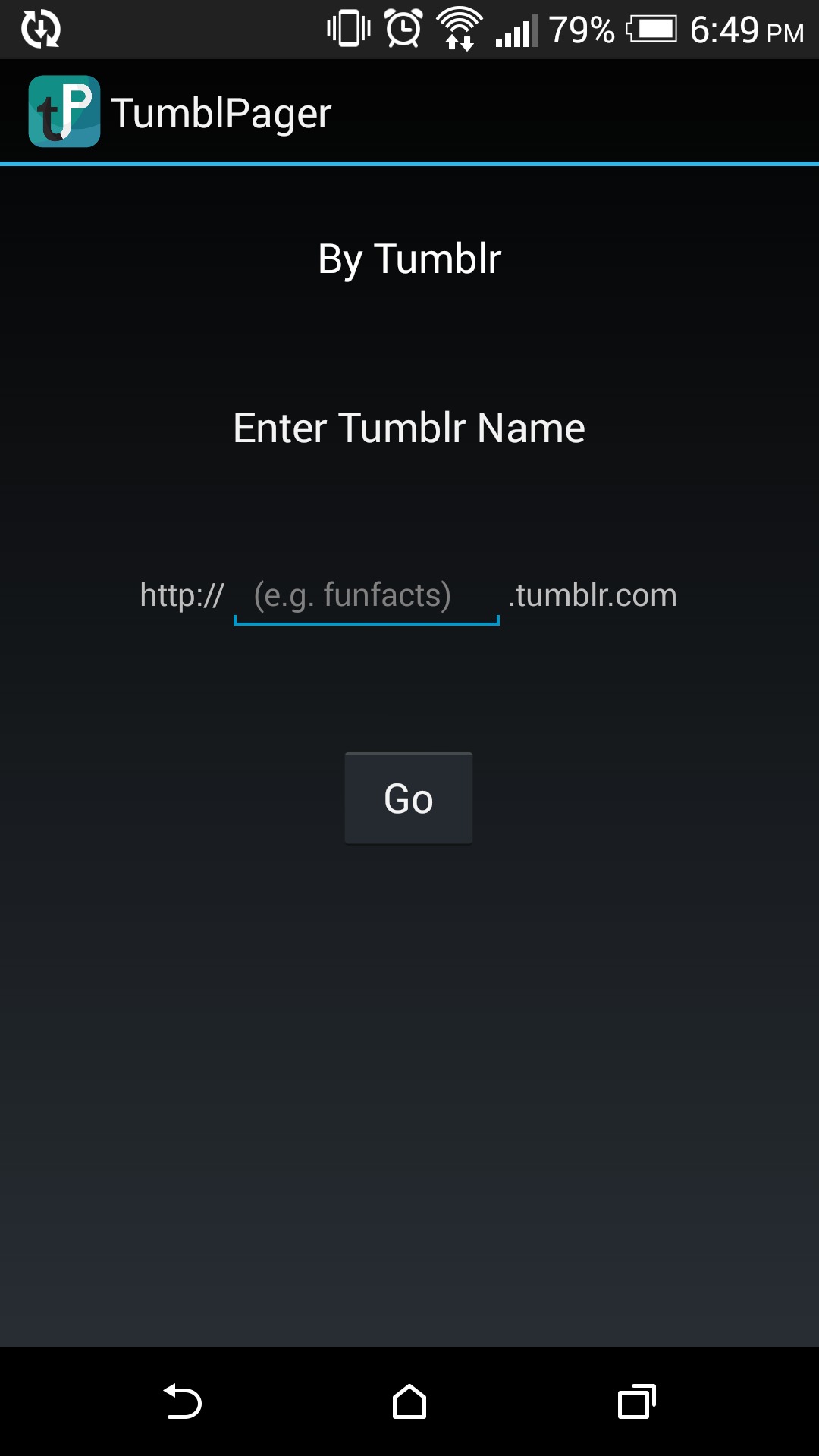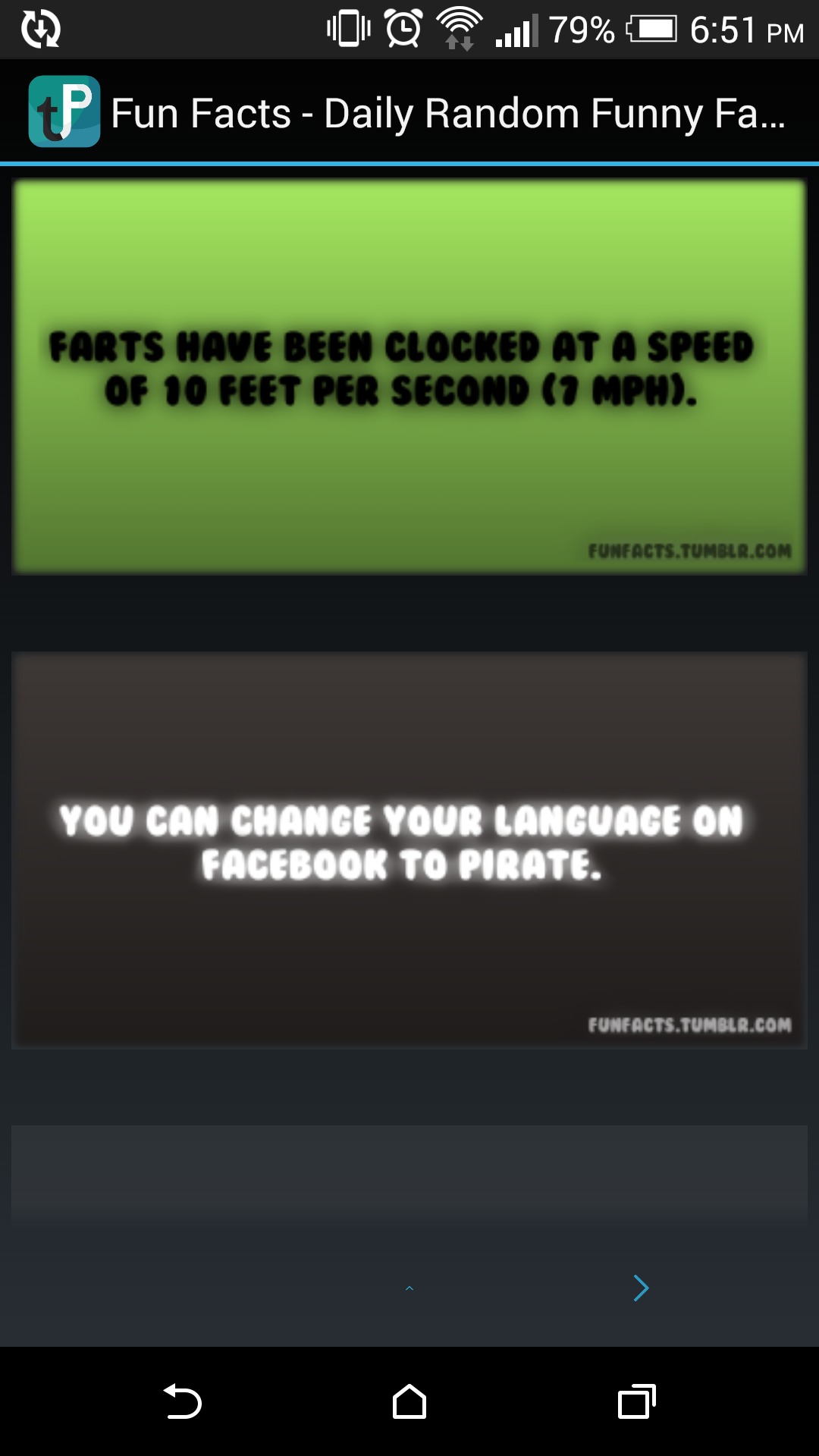 Feedly – Smarter News Reader
The The Feedly – Smarter News Reader application is a special utility for Tumblr. It will give you extra options for using this social network.
After installing the application, you need to enter your username and password. Then you can confirm or cancel the saving of this data. In addition to your account information, you can also add an address.
Change your password, enter the number of required posts, and much more. Next, the application will inform you about the preservation of all settings. Then you need to press the back button to open the menu tab. The standard menu includes the ability to publish text, images, quotes, links, or polls.
When posting, you can set up an automatic posting to Twitter. You can also do it manually. Images that you want to publish can be selected from the gallery or made using the camera of your mobile device. There is also a convenient feature of posting links to various sites. Post quotes and chats without any problems.
Videos can also be published without restrictions. As with the photos, you can select them from the gallery or make them with the camera of your phone. All materials you can also add to the post using the link. Simply insert the address of the image or video in the post. It will be added automatically.
The application The Feedly – Smarter News Reader has a convenient button to call the browse menu. With this, you can view the drafts and make the necessary changes.
Since you can write long and voluminous articles on Tumblr, this feature is a huge advantage. You can postpone publication and edit it at any time convenient for you. Download the free app The Feedly – Smarter News Reader and use extra features.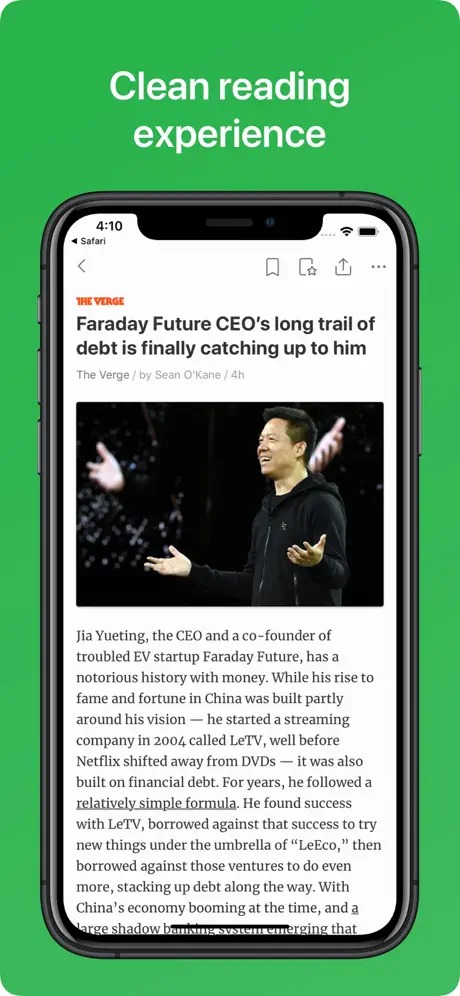 MultiTab for Tumblr
Do you feel like there are too many pictures on Tumblr and you would like to have them more organized? There is a perfect tool for that – the MultiTab app was created for organizing the countless Tumblr images on your phone. What is more, this app allows easy image saving and video download.
Each feed in Tumblr will be opened in a new tab. The tab has menus such as 'Close This', 'Close All But This', and 'Tab History'. Tab-bar supports auto-hide/restore. You can quickly switch between the layouts and choose one that is more convenient on your device.
What is more, you can create a custom collection of feeds. You can make posts yourself as well, the app allows that. In general, its main function is to sort out the photos and videos that you see on Tumblr into the categories so it is easier for you to view everything.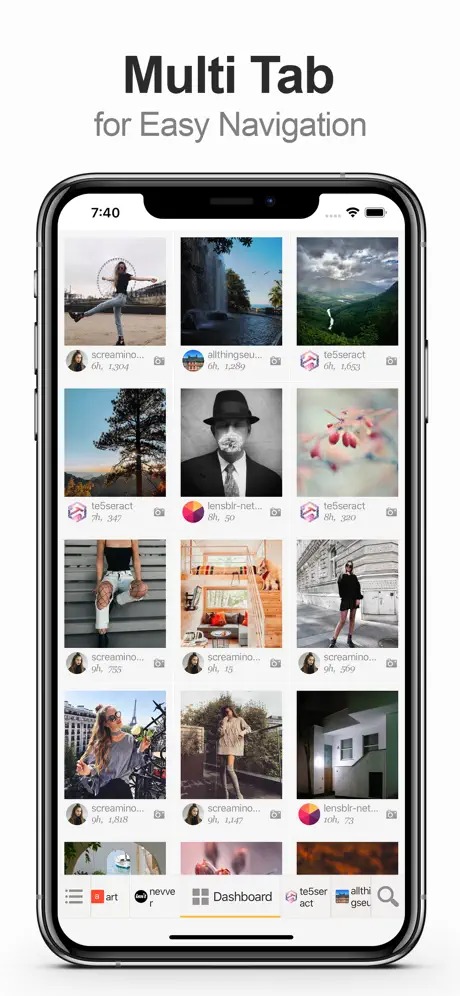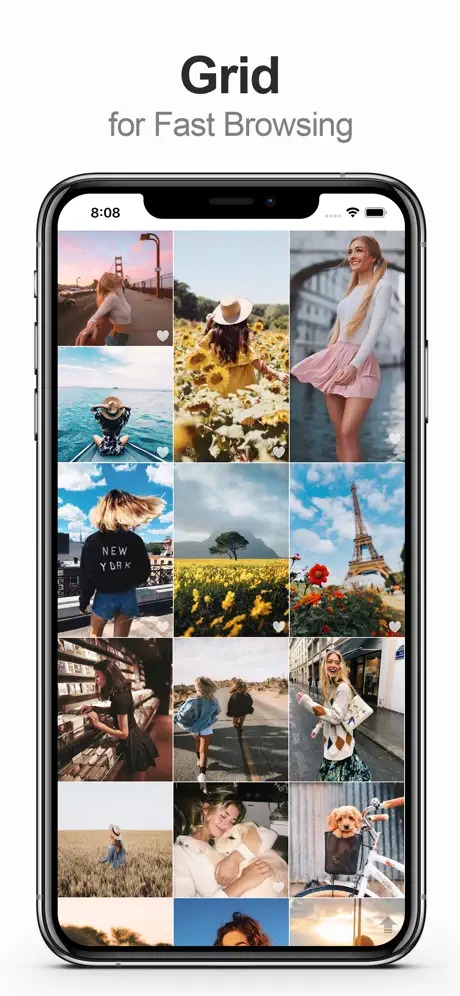 TeeHub for Twitter & Tumblr
With this app, you can easily combine two social networks into one. With it, you can view much more content in a shorter amount of time. For this, you will have access to the waterfall feature, which is an endless stream of photos and publications from your twitter and tumblr profiles.
You can easily switch from one account to another. You can also easily save publications from your social networking feed to your devices with the app. Not only photos, but also videos are available for downloading.
This service allows you to watch videos without going to a separate page. You can watch videos in multi-tasking mode, so you can flip through the feed and see all the new publications.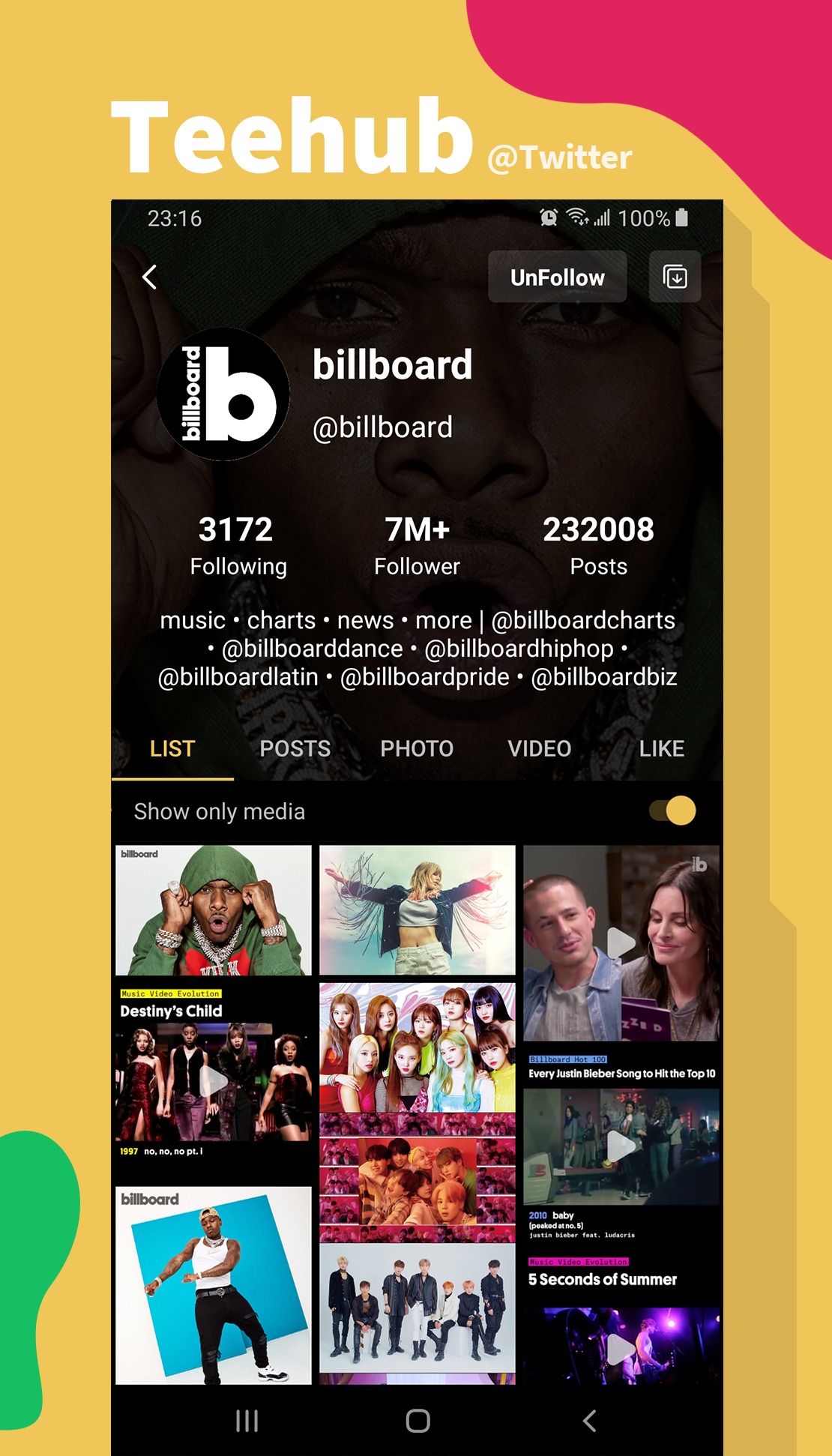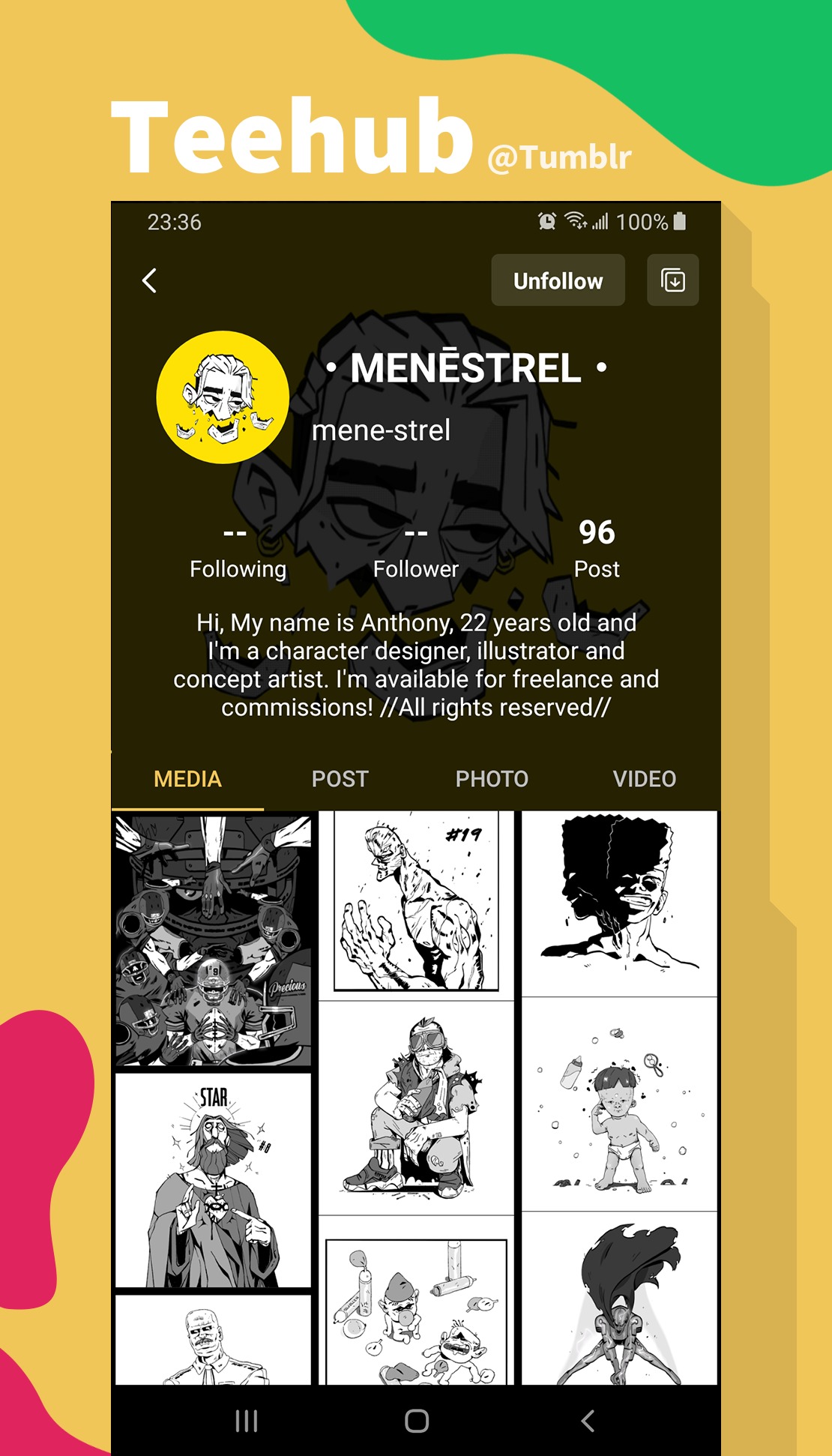 You may also like: 13 Best Instagram Repost Apps for Android & iOS
Tablean: Tumblr Client Lite
Tablean: Tumblr Client Lite application will allow you to view and like posts on Tumblr. This program is one of the most functional. After installation, you need to enter your profile information.
It includes the login and password of your Tumblr account. Run the program in full screen. Upload photos and videos to your profile. View the posts of other users in the news feed.
Use special gestures to improve the application. The interface and design of the program are quite simple. Thus, you will not have questions in the process of using the application.
Share your posts on Twitter. You can turn on automatic sending or do it manually. Publish photos and videos directly from the gallery. Also, you can do it instantly using the camera of your phone.
An extra feature is the addition of photos and videos using the link. Just copy and paste the link to the desired image. It will automatically be added to the post. Then you can post it. Add a variety of textual information to these images.
In this program, you can change the login and password of your account. Besides, there is the ability to add many accounts of the social network Tumblr.
When creating a publication, you can choose the appropriate type. You can also choose one of your blogs in which you want to post this entry. Choose a specific time for deferred publication or share the content immediately.
Click the special button at the bottom of the screen to select advanced options. You can make posts private or public. Public content is seen by all users of this social network. Private publications are available only to a limited number of people.
You choose them by yourself. Save the post in the draft if it is not ready yet. So you can edit it at any time convenient for you. If you wish, you can make a question out of the publication that you want to ask your subscribers and friends.
Add tags and links to your posts. Attach any link to the picture. So, the person who clicks on this picture will automatically follow the link. Publish audio recordings and various videos. You can also add text to this. Also here is the function of previewing publications and listening to audio recordings.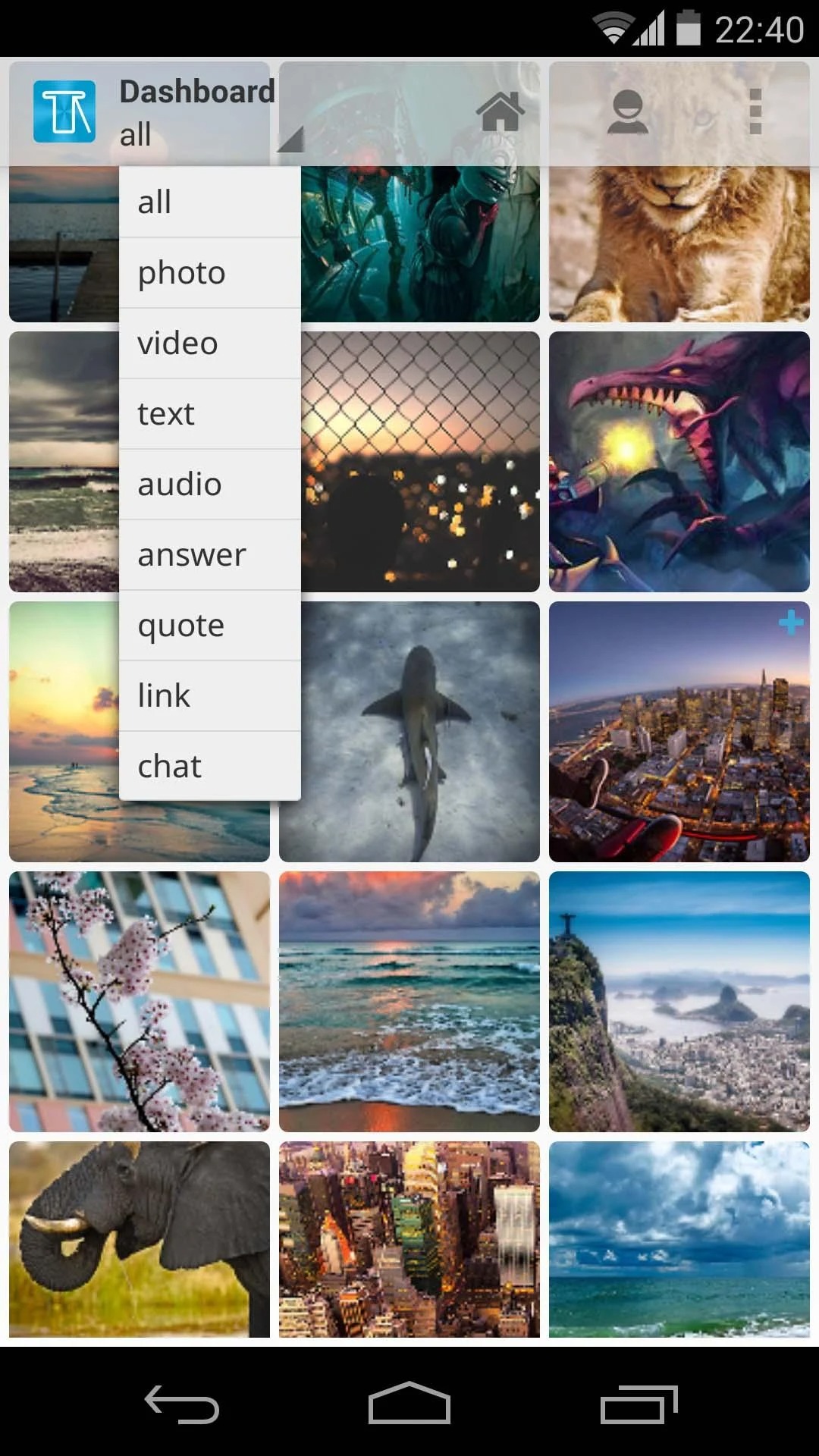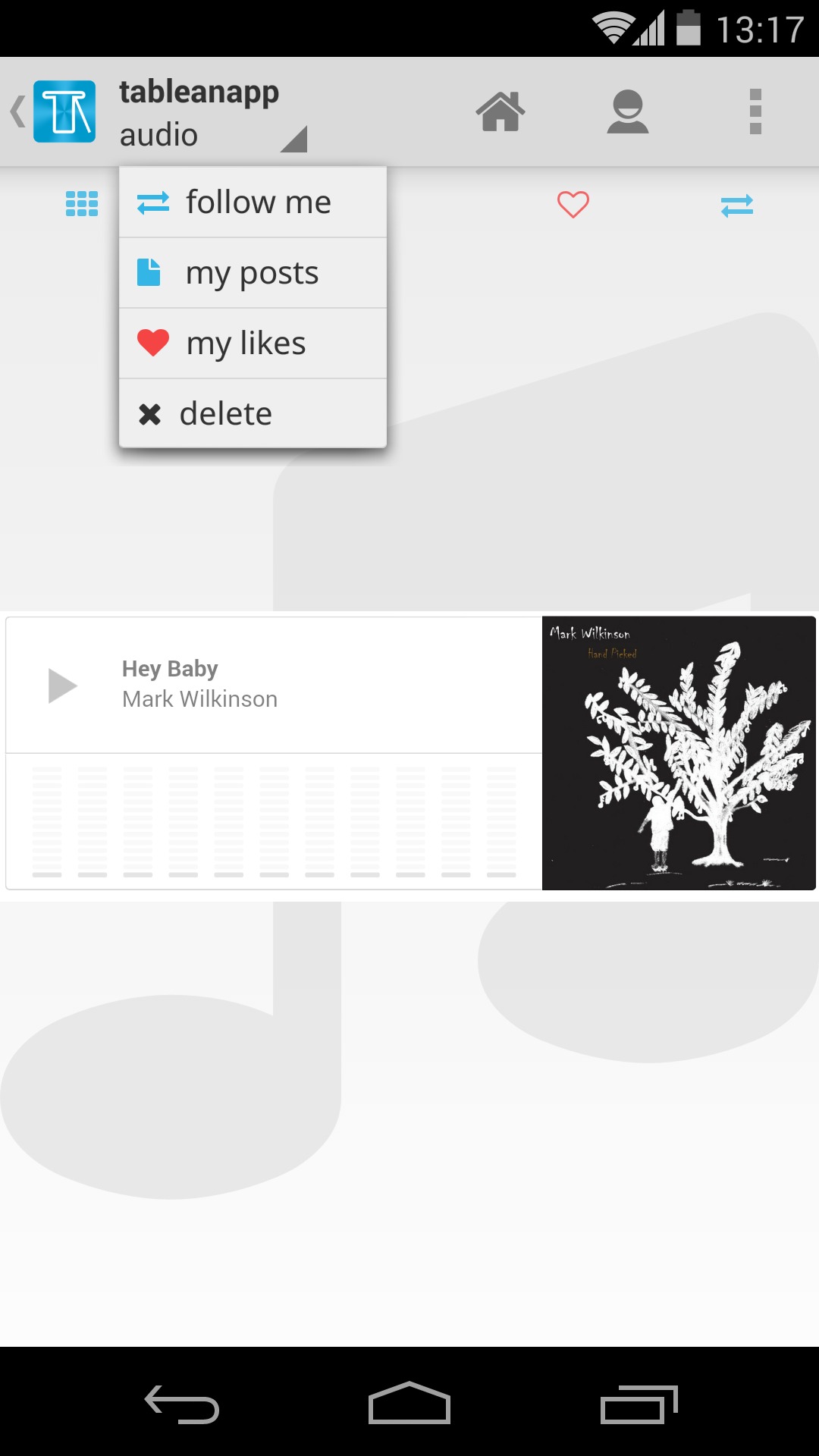 InstaSize
InstaSize is a universal tool for fans of mobile photography. With this, you can beautify your account on the social network Tumblr. The application is divided into several tabs: library, filters, camera, and settings. By default, the application starts with an open photo library. Swipe from the left edge to the right, you can access other tabs.
The application has a convenient built-in camera. Here you can shoot not only automatically, but also feel like a real photographer. Adjust white balance, contrast, or sharpness. Besides, the application helps to align the horizon and perspective. For this, a beautiful and clear visualization has been created.
All photos taken by the camera inside the application are saved to the library. They are also uploaded to the cloud to synchronize with all devices. You can also add pictures from the standard gallery for further processing.
It is possible to sort photos by filters and change the size of their display. On the top panel, there is also an icon of the images you like.
The app InstaSize also offers to share their work in the social network Tumblr. There is a special tab in which you can view the tape of photos of other users and add your favorites to a separate list. Searching pages by several parameters are also available.
After selecting a photo for editing, a panel with functions will appear below. There are such functions as share, export to the gallery, synchronization, and deletion. The service offers many filters. After downloading several collections, you can choose the most suitable among the set.
There are a lot of tools for fine-tuning a snapshot. Exposure control, perspective, contrast, and vignetting, work with light and dark areas. This is a free photo and video editor, with which you can decorate your profile on the Tumblr social network.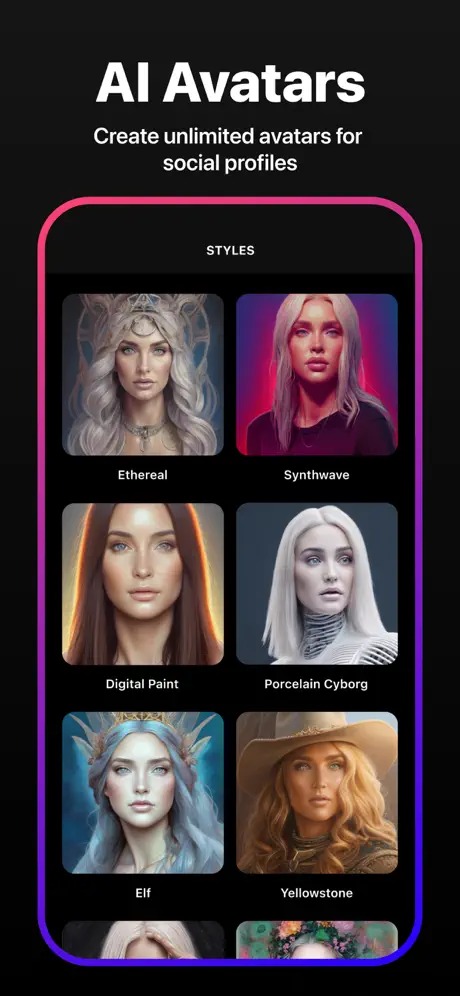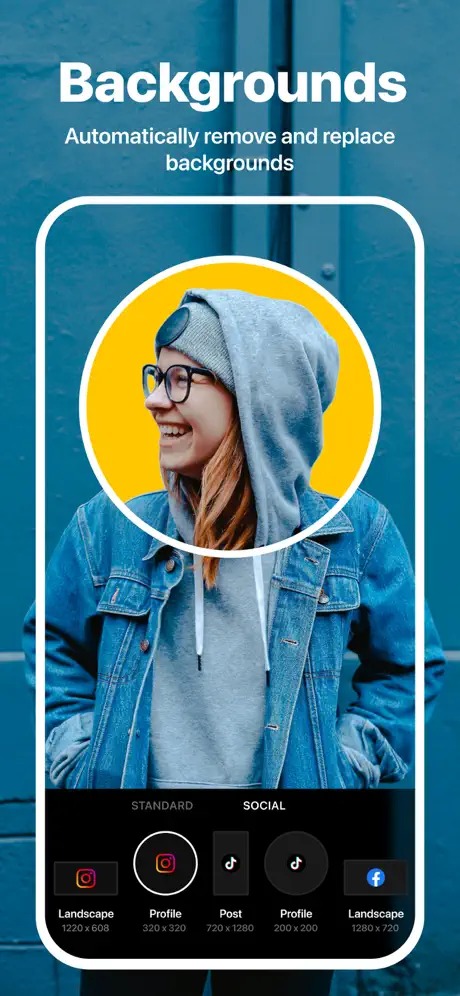 Canva
Canva is the ultimate photo editor for all kinds of blogs. It is not a photo editor, it allows to create images for social media posts, promo posts, covers for albums, brochures, leaflets, CVs, and many more. Canva includes the truly amazing elements of design and all the templates that you will find here are customizable.
With Canva you can easily create the beautiful cover or the main image for your Tumbler and you don't have to be a professional designer in order to get a beautiful and authentic picture for your blog. First, you need to choose the type of template that you would like to use for your image and then add possible text and design elements.
There are more than 700 types of fonts so even the pickiest user will find something special. In total, there are more than 60 thousand free templates to work with. You can either upload the image from your phone's library or choose the one from Canva's gallery.
And just in any decent photo editor, you can apply filters on pictures, regulate the brightness and color palette, add different effects, and so on. After the image is made you can quickly share it on social media or save it to your phone. Now there is also a function of video editing – you can add beautiful texts and animations even to your videos.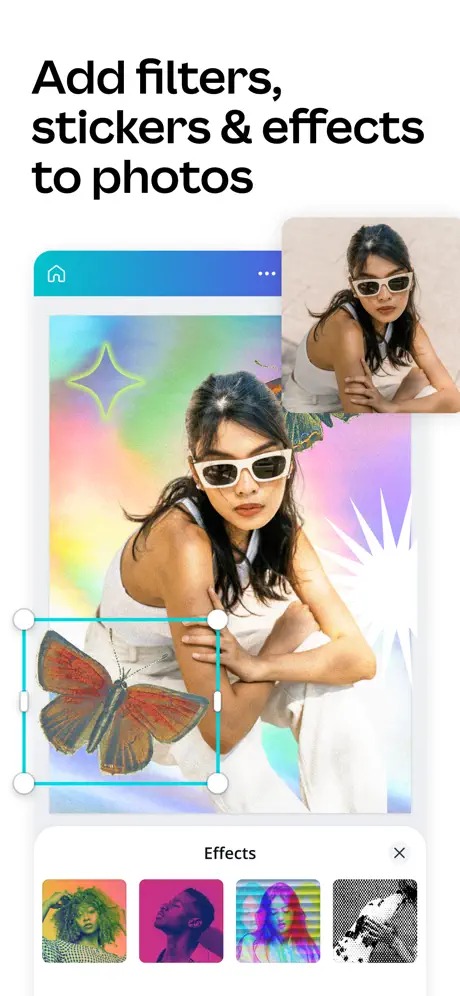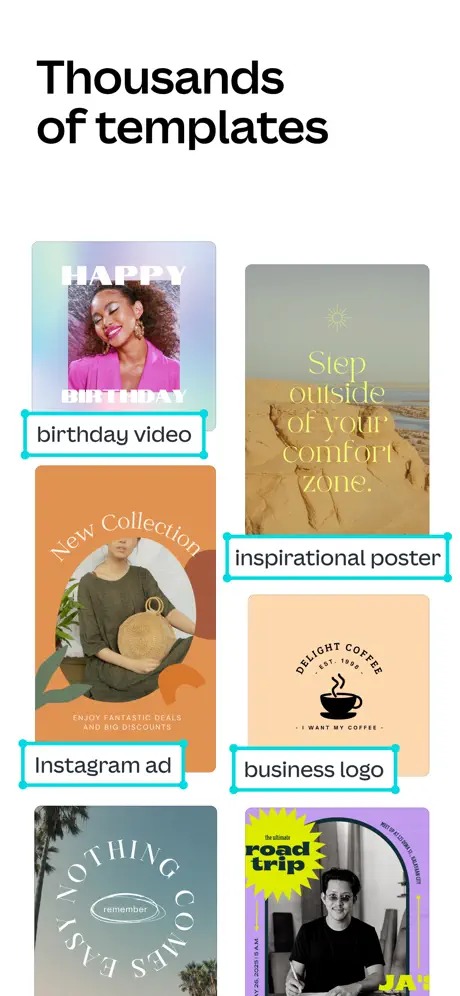 Timbloader for Tumblr
With the Timbloader for the Tumblr application, you can download any media files from Tumblr to your mobile device. In this process, you will help a special built-in browser.
Before downloading, you can use the preview function. This will help you decide whether you really want to download this file. All uploaded photos and videos will keep their quality. You can share them with your friends using your mail or account on any social network.
Content is downloaded in a separate tab. Here you can watch the download process and perform some actions. If necessary, you can cancel the download, pause it or resume.
In case of disconnection from the Internet, the download will be paused automatically. When you connect back to the Internet, the download will resume.
You can download many media files simultaneously or in turn. Select the required file size before downloading to save space in your phone's memory. Besides, it will help you to spend less your Internet traffic. All downloaded files you can view offline.
Features of the application Timbloader for Tumblr:
fast loading of all media files
loading in the background
automatic stop and resume download
the built-in browser allows you to download files from the social network Tumblr
high-quality images and audio recordings
download history
intelligent video and audio player
the ability to preview images
convenient built-in gallery
the ability to use various functions of the social network Tumblr
nice user interface
free
no advertising
Here you can also enjoy some of the features of the Tumblr social network. Share your posts with friends and view the news feed. You can download the application Timbloader for Tumblr absolutely free. It has a nice design, intuitive interface, and many useful features.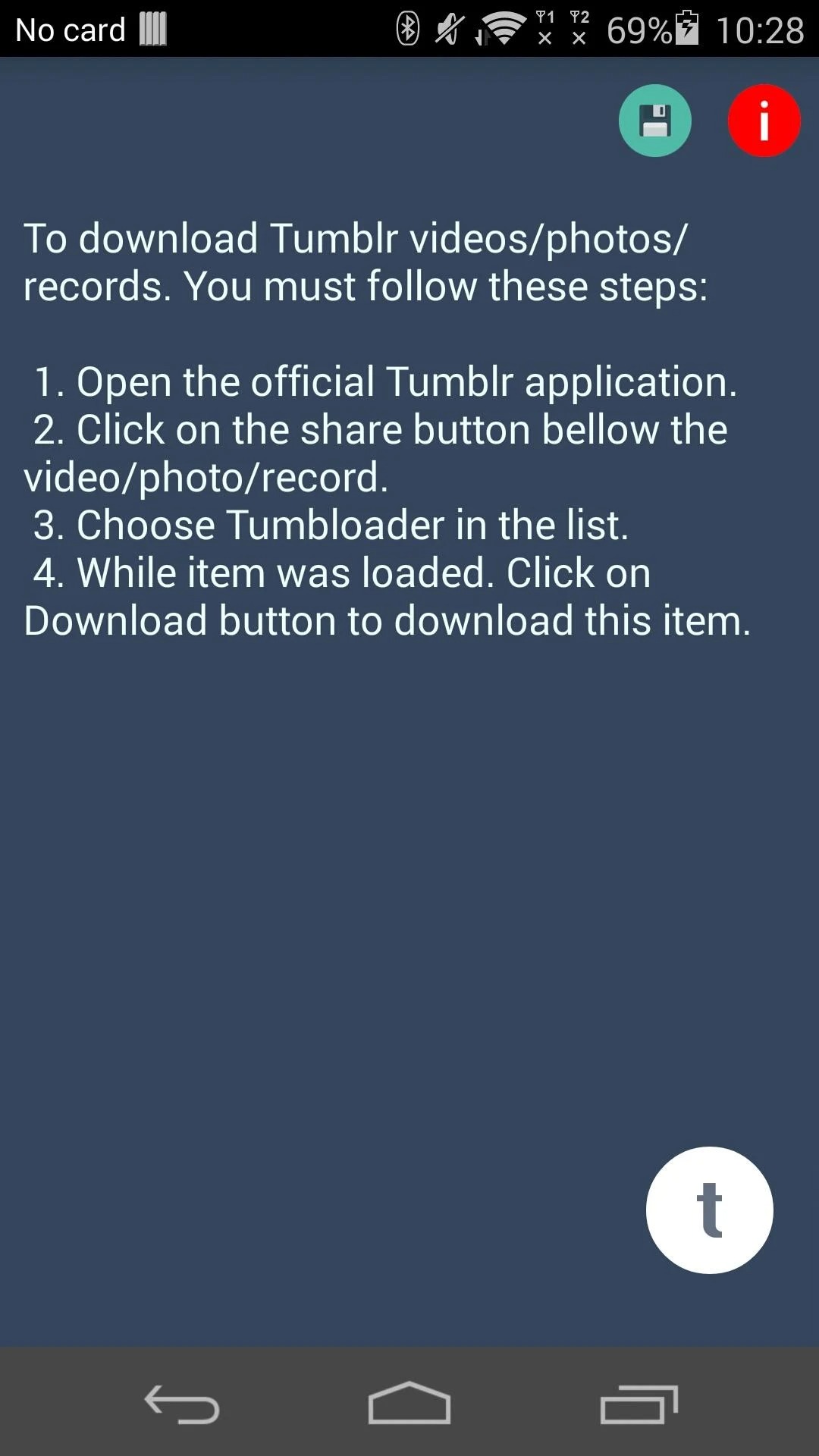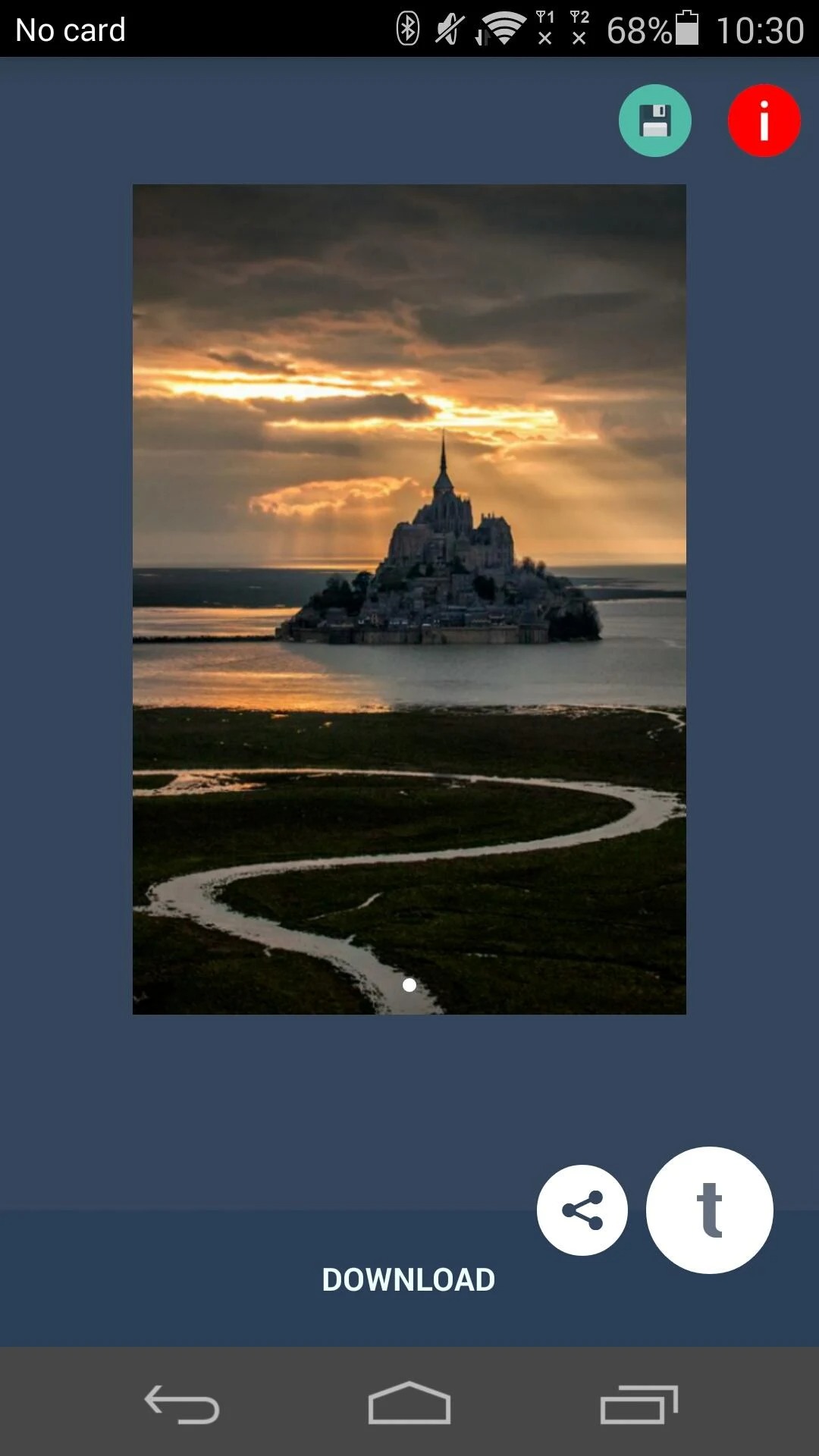 Tumbloader – video downloader for Tumblr
The Tumbloader – video downloader for the Tumblr app allows you to download various content from the Tumblr social network. Here you can also view the news feed and leave comments to the entries.
All kinds of content are available for download. Including video, photo, audio and more. The application has a section of recommendations. Here you can find the most interesting and necessary content.
To download the video you need to save the link. Then paste it into the search tab in this application. The downloading will start automatically. All downloads can be tracked in a special tab. You can pause or cancel them. Downloaded videos will be saved in your phone gallery. You can view them without connecting to the Internet.
Besides, the application Tumbloader – video downloader for Tumblr has its own built-in gallery. Downloaded media files are stored there for a limited amount of time. In a certain period, you can view the downloaded content, save it to your phone or delete it.
Download entire playlists with a few taps. To do this, you need to perform the same actions that are needed to download the video. You can choose the video and audio format when saving. Share downloaded files with your friends via email or any social networks.
To use the full functionality of this program, you do not need to register or add personal data. All you need to do is paste the link to the media file you want to download. This is an absolutely free content uploader. The application Tumbloader – video downloader for Tumblr has useful functionality and a nice interface.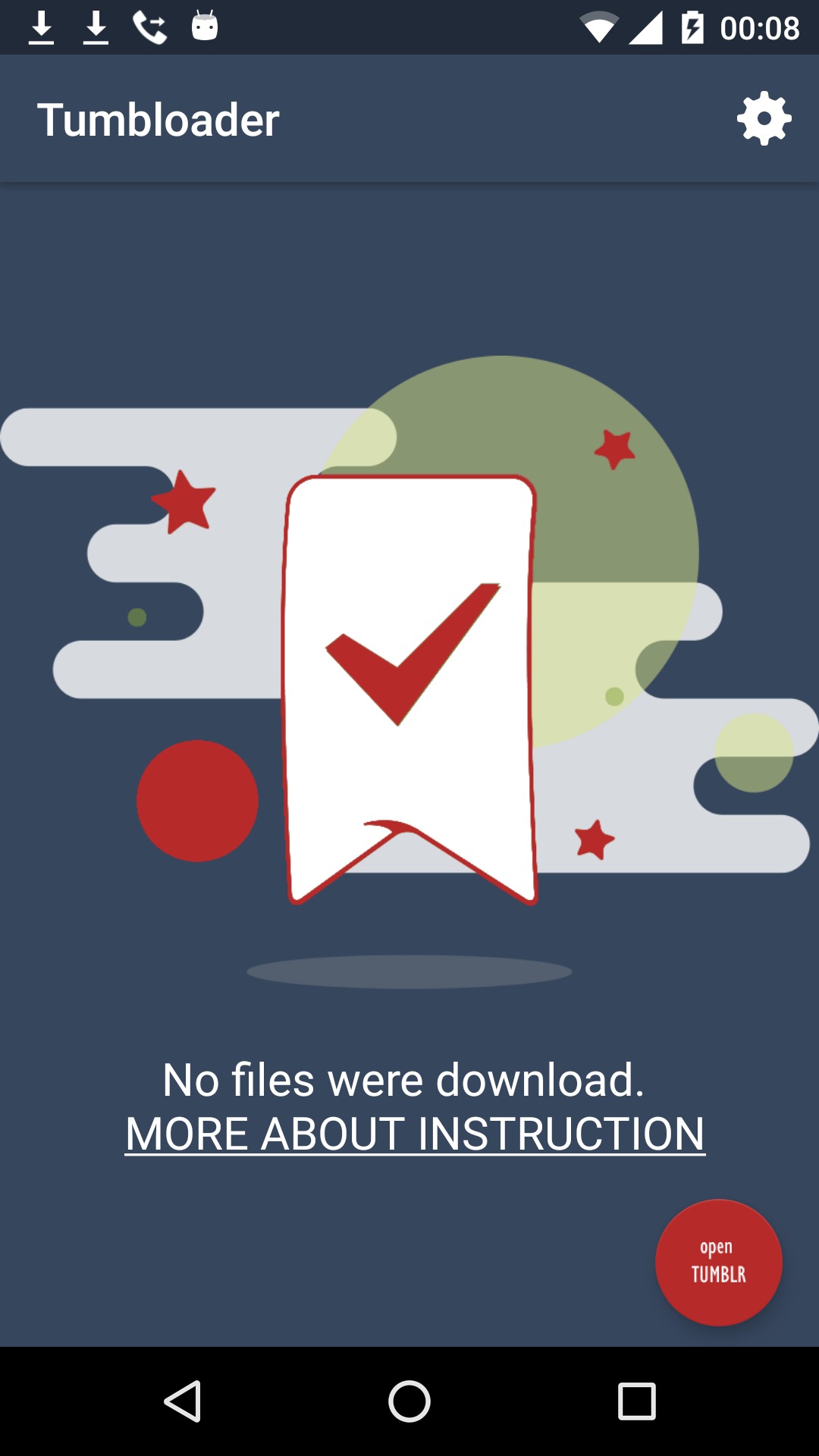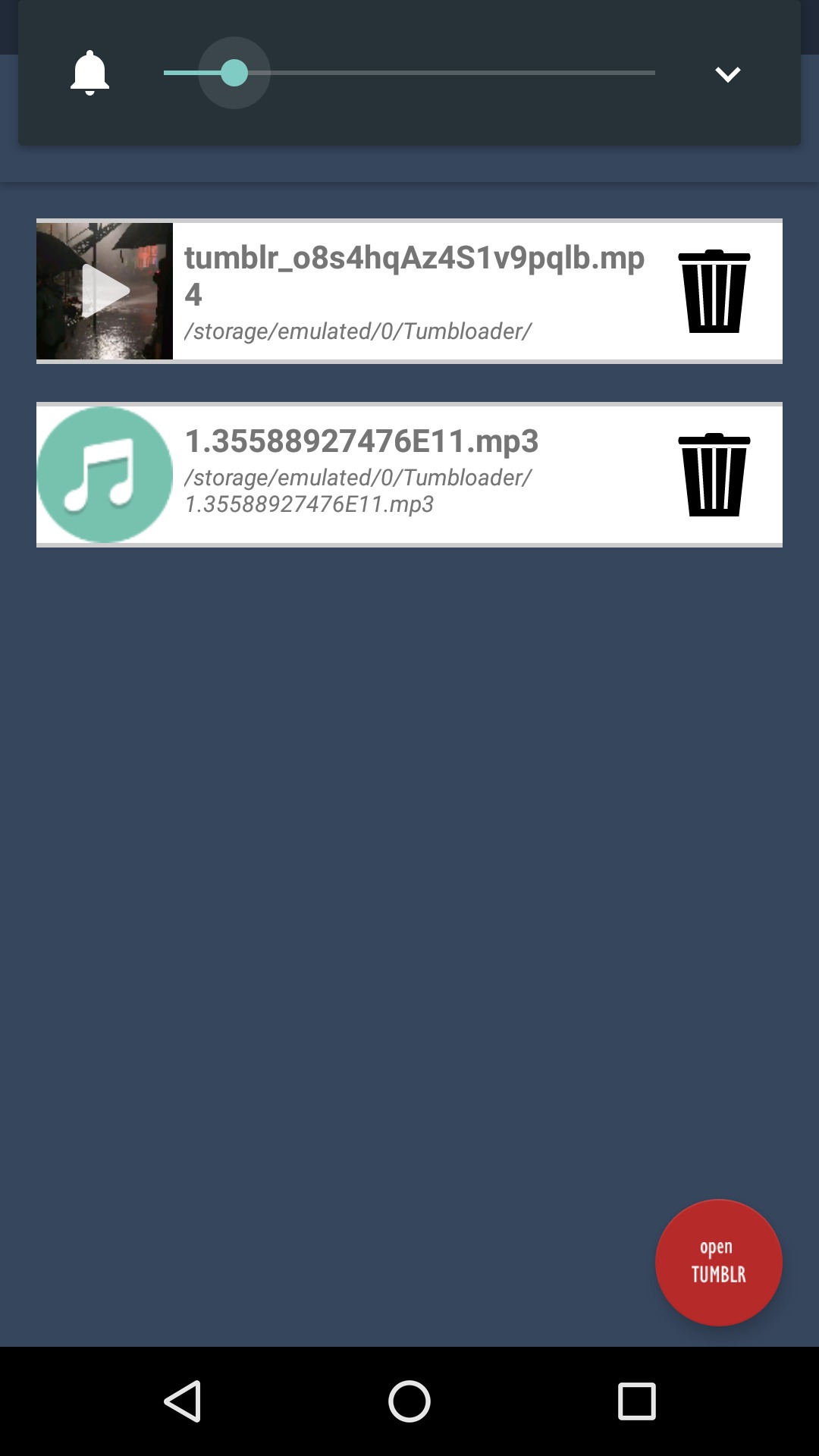 Hermit
Hermit helps you replace the familiar Tumblr app. In the standard application a lot of annoying ads. This program will help you get rid of this problem. Here you will get the fastest view of the news feed, the ability to save the viewed content, and adblocking. Also available here is the night mode of the application.
For full access to all features, you need to enter account information from Tumblr. The application follows the privacy policy. It does not store personal user data. With this application, you can enjoy content without advertising. It pretty much adorns the look of the app. It also blocks dangerous and malicious sites that you may be offered.
The application will notify you with a special notification about a dangerous site. Besides, the lack of advertising greatly speeds up the application. Also for this, you can adjust the size of the image.
You can visit various sites using the integrated browser. All sites that you visit will be saved in a special tab with a history of visits. You can delete some sites or completely clear the history.
Features of the application Hermit :
acceleration of loading and viewing photos and videos
strict confidentiality rules
without advertising
free
The application Hermit has a unique and interesting feature. With this, you can find out how much time you need to read a particular article. This feature will help you understand if you have enough time to view the desired content.
Also for more convenient viewing, you can adjust the text size. Reduce or increase this or choose the appropriate font. You can also choose the text color. For example, on a black background, it is more convenient to use white or yellow text. So your eyes will not get tired from long viewing.
You can also include notifications about new publications. This is a very useful feature if you are interested in a particular account on Tumblr. Always be aware of its publications.
Also, an interesting feature of this application is the choice of icons. You can choose from several standard ones or create your own. This diversifies the screen of your mobile device.
As extra functions, the application Hermit enables you to adjust the application color. You can also set the screen orientation (vertical or horizontal). This is a completely free application. The main feature of this is the lack of advertising in the social network Tumblr.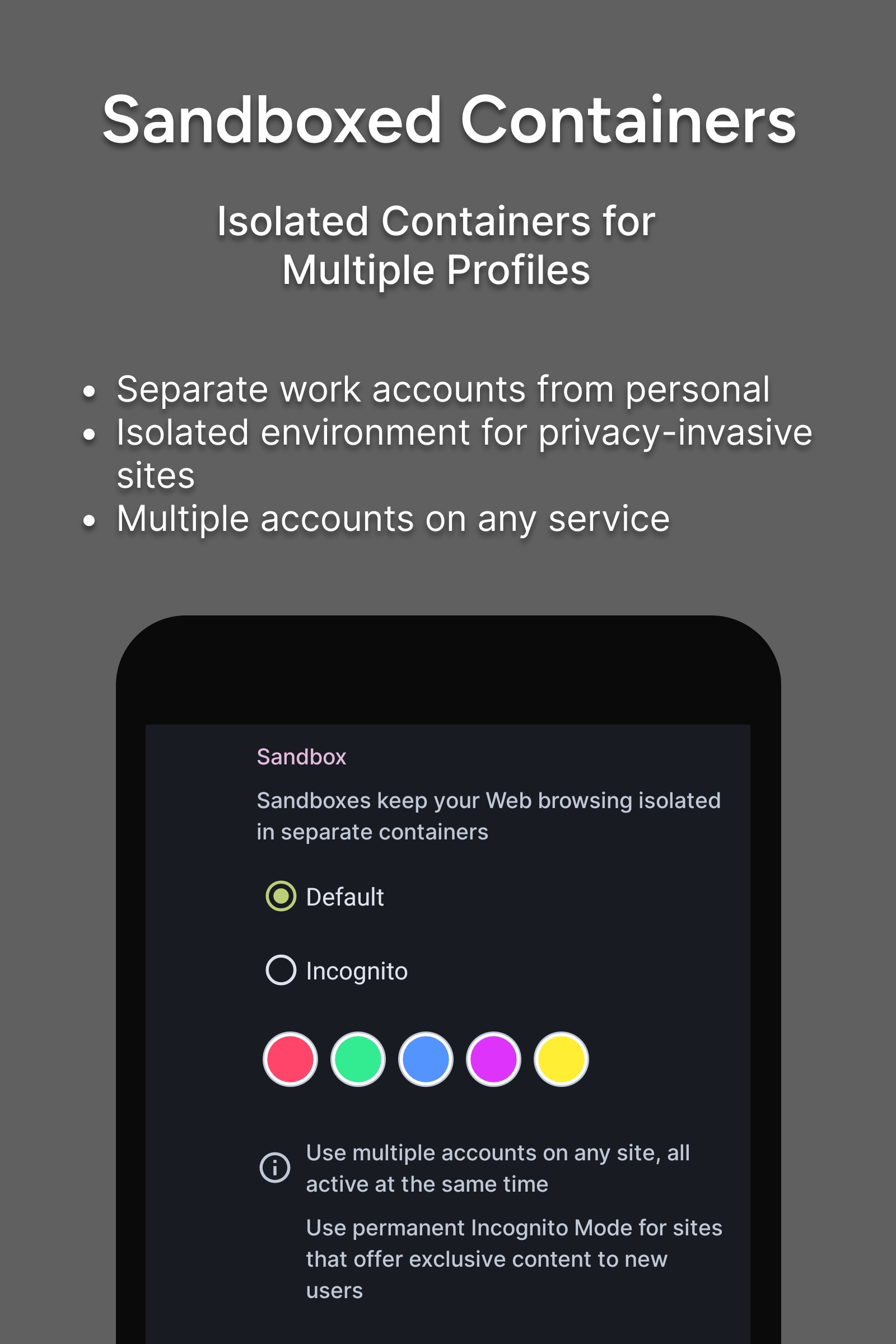 You may also like: 15 Free Wallpaper Apps for iPhone & iPad
HD teen wallpapers for Tumblr
HD teen wallpapers for Tumblr is a fast-track Tumblr wallpaper generator and themed images for your phone. Wallpapers for every taste, total support for all types of smartphones and tablets.
Organized library with various categories and bundles of pictures. Ability to share finds with friends and organize your own "playlists". All this you will find in this application. You will get access to special subscriptions to thematic updates.
Any scanned pictures are saved in memory. Thus, the time for searching for a new picture is reduced. Getting recommendations becomes much easier
The application HD teen wallpapers for Tumblr has a daily updated collection of wallpapers. They fit the parameters of any smartphone and tablet. Enjoy the beauty of the natural world around and the various achievements of mankind.
Features of the application HD teen wallpapers for Tumblr:
the ability to choose different categories (wallpaper with quotes, cartoons, the 80s, and much more)
preview mode (when you download anything, but you can see how it will look)
the ability to download special "combos" of several wallpapers that complement each other
social interaction
favorites and history system
Also here you will find the most popular pictures with Tumblr quotes. Use a system of recommendations, depending on common tastes and recent activity. Share interesting wallpapers with friends for the full creative enrichment.
By the way, the developers introduced an interesting slide show mechanics. It has certain time intervals. In the non-stop mode, various images appear on the screen. It can be tagged with likes, and later downloaded and used.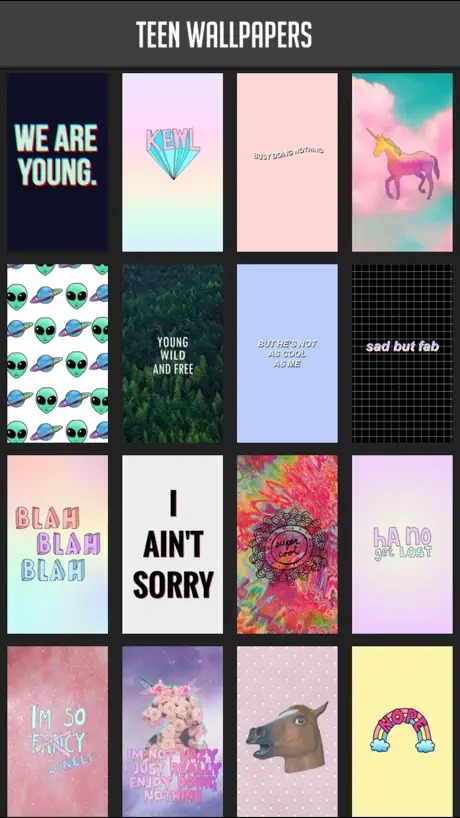 VidTumb
With this modern service, it will be easy to speed up several times the process of transferring and saving files to your gadget.
The functions of the app can be used for any sites and platforms of the Internet to download video and photo materials from there. It also supports the transfer of documents and other files of any size and format from sources to the memory of the device.
The program has automatic synchronization with the archive or storage of your device. Thus, all downloaded files from the outside will get into the memory of the gadget and are available for further use.
You can put several materials to download at once, regardless of their size. This will not affect the speed of downloading and saving. If you choose video or audio materials for downloading, you can listen to or preview them to make sure the quality is preserved.