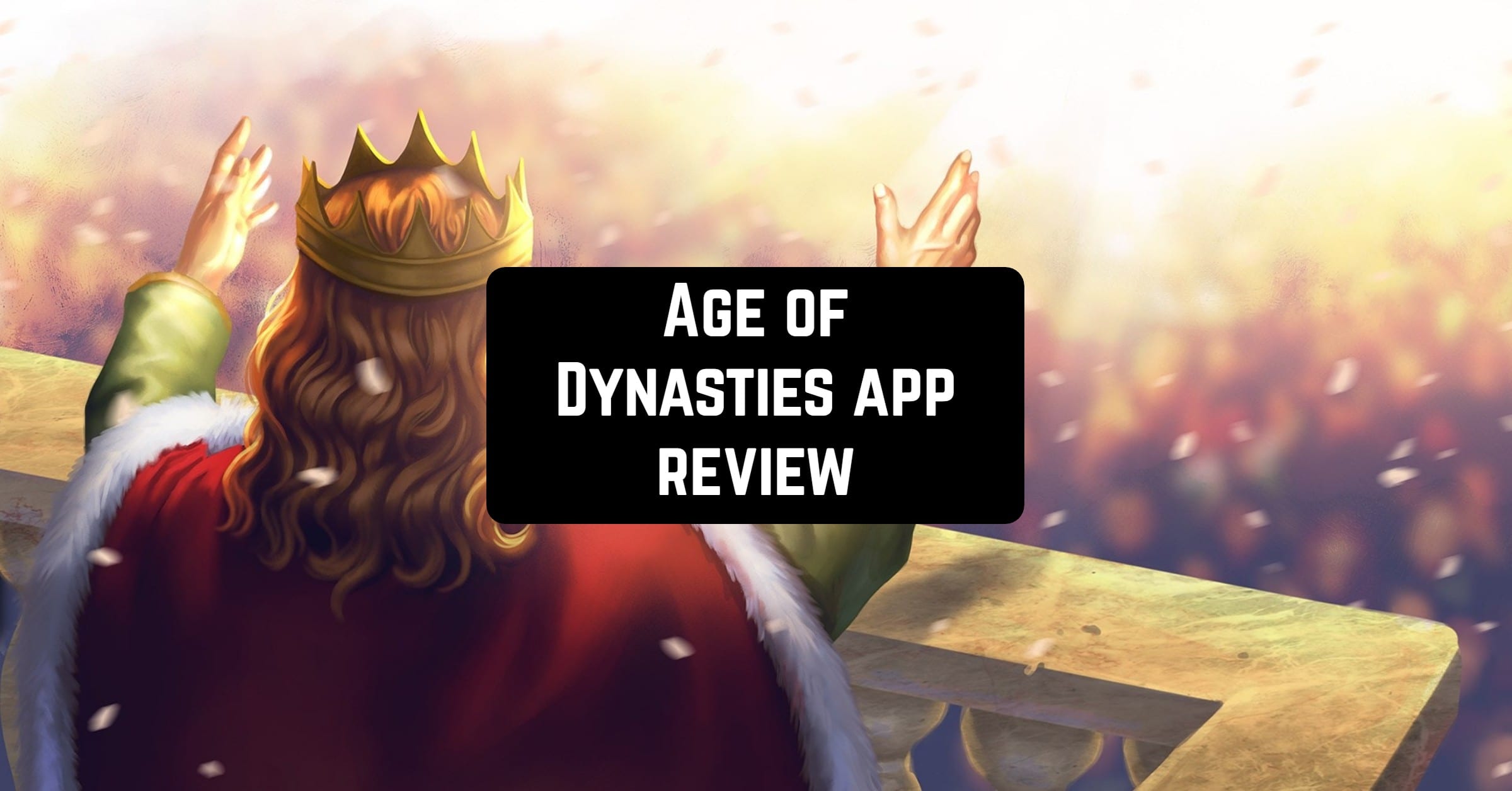 Age of Dynasties is a prestigious game set in the Middle Ages – from 476 to 1492 AD. This app allows you to take a king's place and rewrite the history of your realm. Tackle difficult political issues, enlist the help of advisors, and make alliances – lead you dynasty according to your wishes!
You may also like: 11 Best Games Like Skyrim for Android & iOS
Key features:
• Wide range of languages
• Compatible with IOS, Android, and Windows 10
• Provided more than 4000 rounds
• Allows you to enhance your leadership skills
• The turn-based strategy of the game
• Contains the introduction of challenges with a multiple choice of solutions
• Provided entertaining tasks and challenges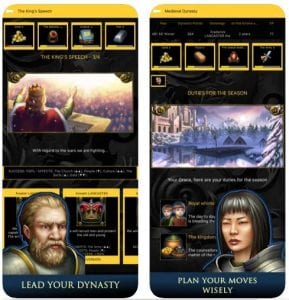 The king is dead and now you are responsible for making choices and dealing with the challenges, which your kingdom has to face. Age of Dynasties combines the elements of role-playing and strategy games. The locations and characters are fictional, but the proposed methods of how to reign a kingdom can be relevant even today!
The game puts different tasks and offers possible solutions. All decisions you take have an impact on subsequent historical developments and affect the success rate modifications.
You have to take up different roles of multiple leaders with their specific merits and propensities. One king replaces another one – wise, strange, or greedy. A ruler's traits of a character influence the outcome of your reign as well.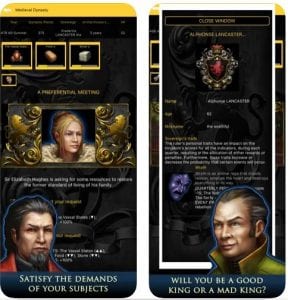 Age of Dynasties is a strategy game, which provides multiple-choice and the further course depends on your actions. At the top of your screen, there are various elements, which you have to manage – from resources to groups of people.
For every task, you can see how your decisions influence the state of these elements and how it affects the chance of success – take into account all these factors, if you want to keep your place as a ruler as long as possible. Stay focused while playing!
Settle rebellions, tackle economic problems, protect your realm, establish trusty relationships between the royal family and the members of the council, and eliminate political issues – now you are in charge of all these tasks.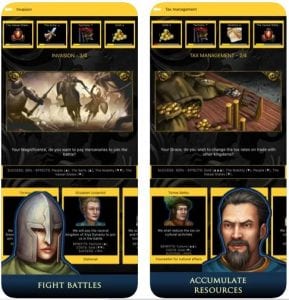 Age of Dynasties is a mobile game, which is worthy to look into. The major task is to defend your kingdom from invaders and ensure a happy life for the people.
You have to pay attention to all decisions you select in order to keep your resources under control and improve your success chances. Make your reigning as thriving as you can!
No matter what options you choose, you have to check the results it will have. In most cases, the text itself does not matter much, but the outcome is essential. Keep in mind, that the higher your success rate – the better. Unfortunately, if you choose an appropriate option, you will lose resources and receive nothing in return.
You may also like: 5 Best Movie Game Apps for Android & iOS
Play anywhere you want! This application is suitable for IOS, Android, and Windows 10. So, hurry up to try yourself as a ruler of a kingdom in the Middle Ages and boost your leader qualities!