URL Manager Pro is a full-featured application that allows you to manage your bookmarks independently from a web browser. But you can also use your bookmarks with any web browser – for example, Safari, Chrome, Edge, Chromium, Opera, Firefox, and so many others.
You may also want to try private browser apps.
We have to admit that this app works steadily without any lags. Plus, it is quite lightweight, so you will install it in a few seconds.
URL Manager Pro allows you to manage your bookmarks with drag and drop. Additionally, you can apply tags, notes, or colors to your bookmarks. As for the other additional options, URL Manager Pro enables users to create bookmarks, add notes, create folders, move bookmarks to folders, copy URL, email and print bookmarks.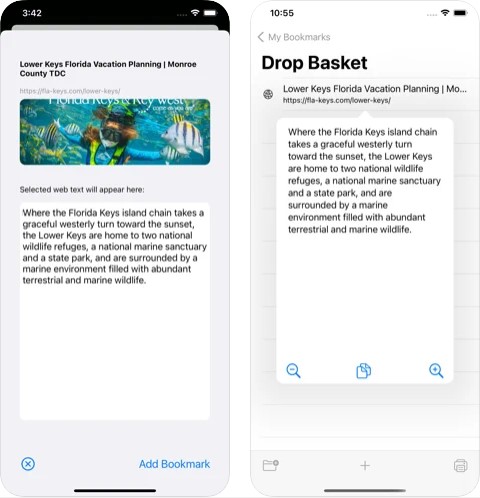 Another interesting option- you can also export your bookmarks to HTML, XBEL, TEXT, and Internet Location files.
The app supports an automatic saving at certain intervals. Besides, you can also backup copies of bookmark documents.
Moving on, URL Manager Pro offers a convenient user experience. But if you have faced any difficulties while using this app, the developer provides responsive customer service.
By the way, you may also be interested in flash browser apps. They are a little bit outdated, but many people still find them useful.
All in all, URL Manager Pro is a must-have tool for everyone. We have not noticed any significant drawbacks of this app. So, hurry up to try it – you will not regret!