Pigs and Parachutes is a game with cute pigs flying through the sky.
The key concept of the Pigs and Parachutes is easy. You just need to collect all symbols, shown as a task (it is shown at the beginning of the round).

You may also like: 11 Best Virtual Pet Apps & Games (Android & iOS)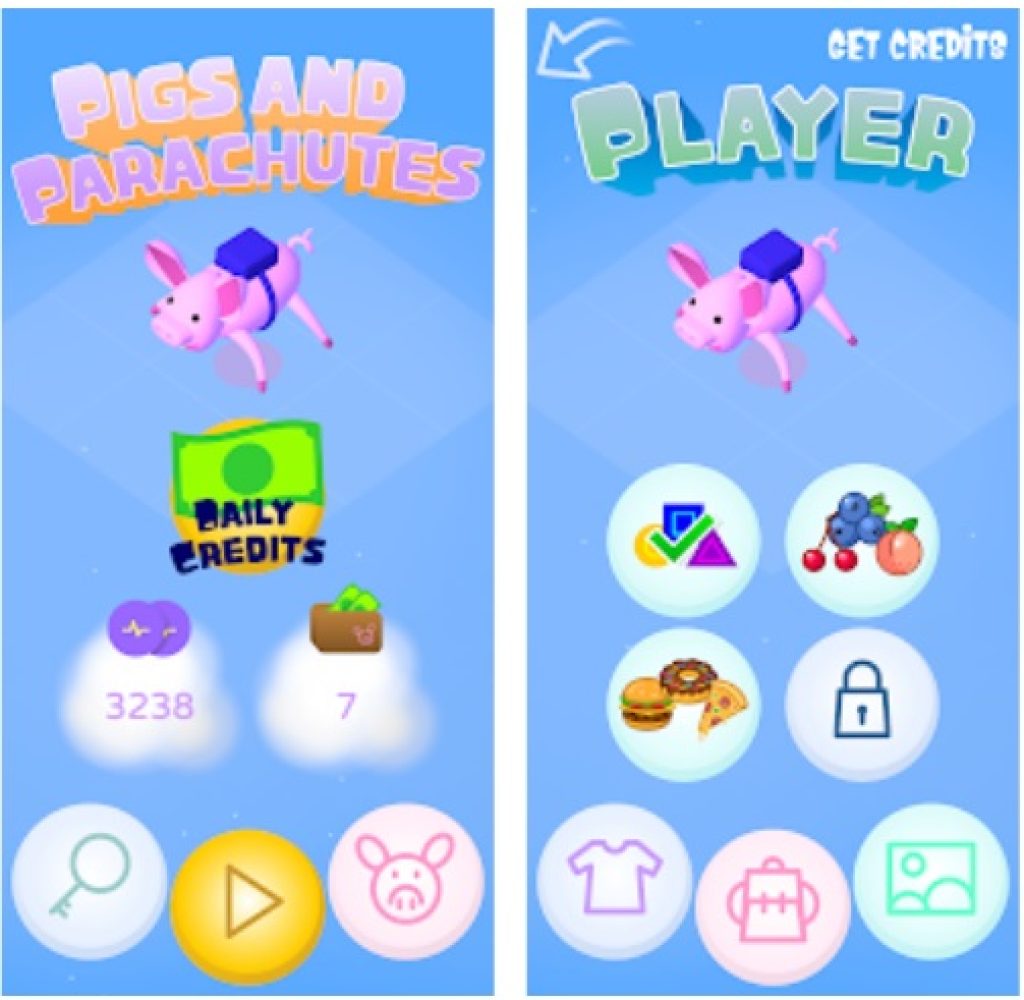 Once you enter the game, there will be a home screen. In the middle you will see a flying piggy, under it there will be your progress and money. On the bottom of the page are the Start, Credits, and Screen buttons.
In the screen section, you can choose the symbols designs, the clothes of your pig, the color of its backpack, and the background.
When the actual game starts, you will see the playing field out of 9 squares. After a little amount of time, you will see the red and green squares. You will have to move to the green one.

You may also like: 11 Best Dancing Apps for Kids (Android & iOS)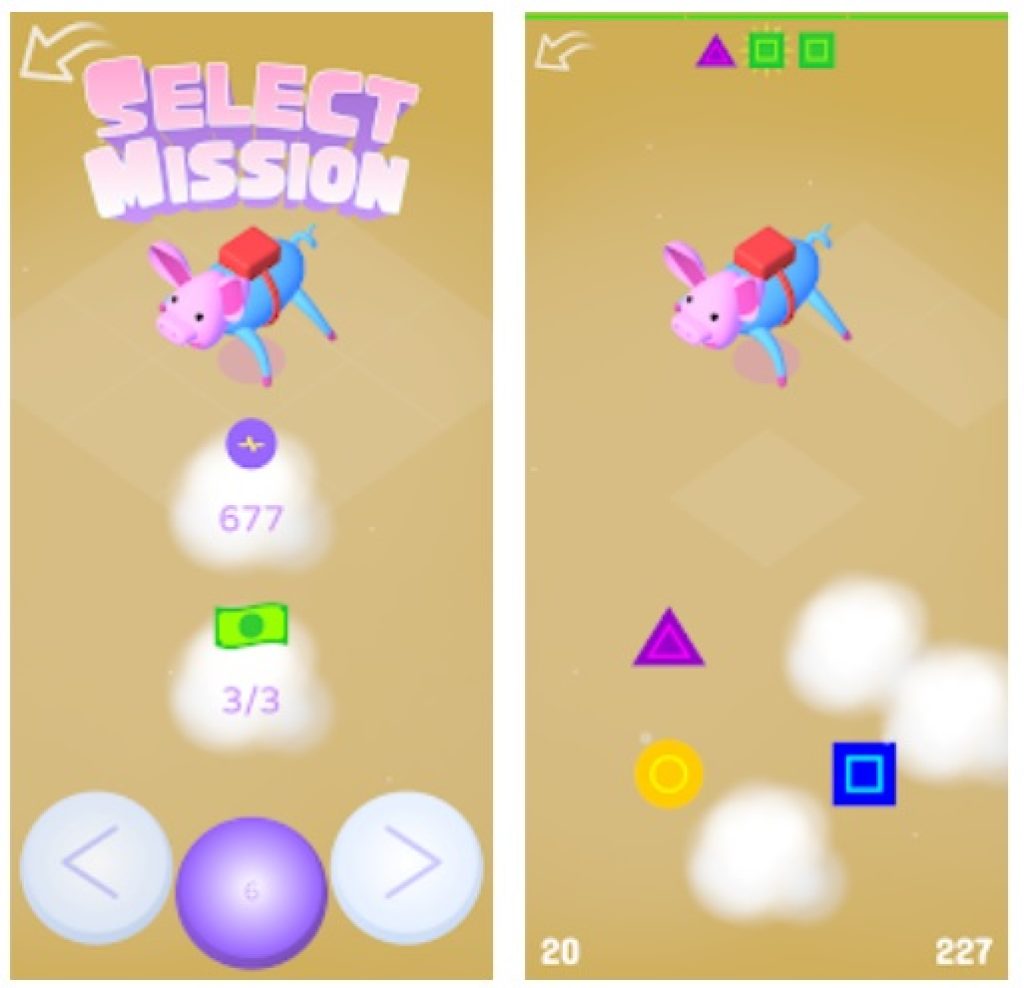 The developers have made the application simple in understanding. You can experience the one-tab controls that consist of the moves to the left or the right.
Therefore, if you press the button corresponding only to one direction, the main character will move quadratically. To manage to quickly move a pig from one square to another you will need to have good coordination understanding.

You may also like: 11 Free Breeding Games for Android & iOS