Do you like shopping and dressing up? You probably do. However, what to do if you can't go to a real shop? Just use a virtual dressing room!
By the way, if you would like to find some clothes and you don't know the brand, check 11 Best Apps to Find Clothes from Picture (Android & iOS).
In this article, you will find the best applications where you can dress up and try various clothes, as well as haircuts and even tattoos.
Virtual Dressing Room
If you have at least once tried to buy a shirt or jeans without trying them on, you probably know how risky it might be. Very often, the size can be wrong, and, as a result, you get frustrated and lose your money.
Now you can try on anything online! How to do it?
Choose a good photo

of you and upload it to the app. You will use this image as a mannequin. We recommend choosing a photo where you can clearly see the shape of your body.

Open the catalog

of clothing items. They are divided into groups according to their types and brand. To choose the item, tap on it.

See the picture

of you dressed in the clothes you have chosen in the second step. It will help you to decide whether the clothes fit you or not.

Go for the accessories

. Yes, in this application you can also try on some accessories mixed with clothes.
However, there is a pretty serious disadvantage. The clothes don't fit quite well. Very often, you will see that the item is placed incorrectly, as if it was a poor Photoshop. It might be irritating at times.
Another bad thing is that there are clothes for women only.
The app is available on the App Store, as well as Google Play.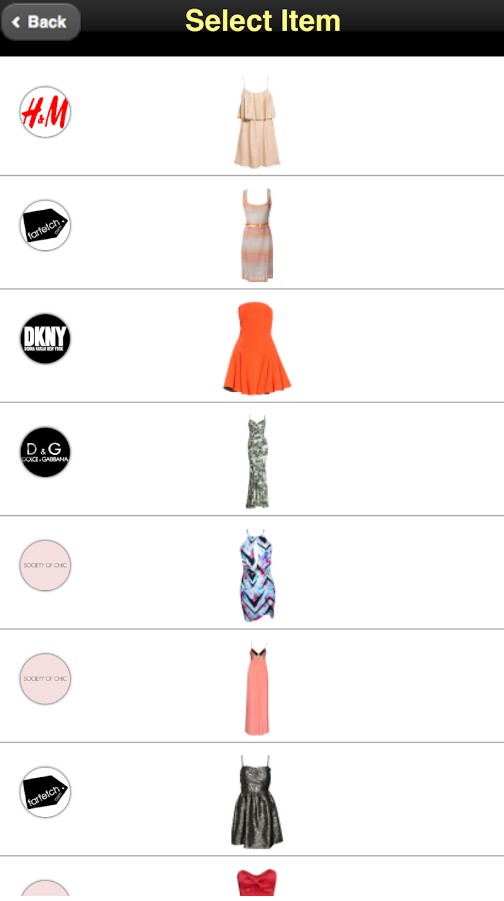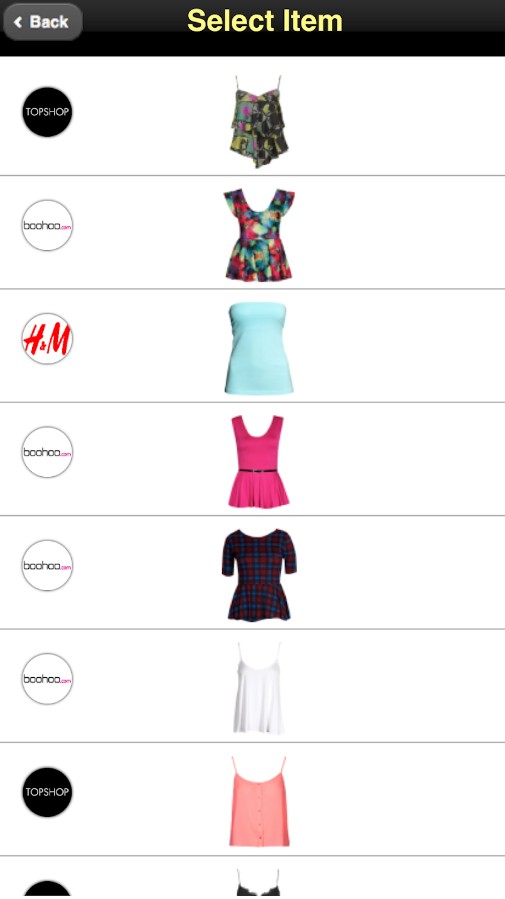 You may also like: 11 Best Apps to Change Clothes on Pictures (Android & iOS)
Smart Closet – Your Stylist
Do you want to manage your looks and create a digital wardrobe? Then Smart Closet is a must! It will allow you to find the best options for your upcoming events and casual days.
Let's take a look at the best features provided by Smart Closet:
Browse the catalog of thousands of clothing items. There are many brands. Use search to find what you need.
Upload your clothes. It is super simple to do it – just take a photo of your items and then upload it to the app. If you want to remove or blur the background, it is also possible.
Make a good plan for your future parties. You can create outfits in advance and then just stick to them.
We recommend using the application on a tablet. as it was initially created for tablets. What's more, you can see the images much better.
Both iOS and Android users can get Smart Closet at no cost. However, you will need to put up with ads and in-app purchases.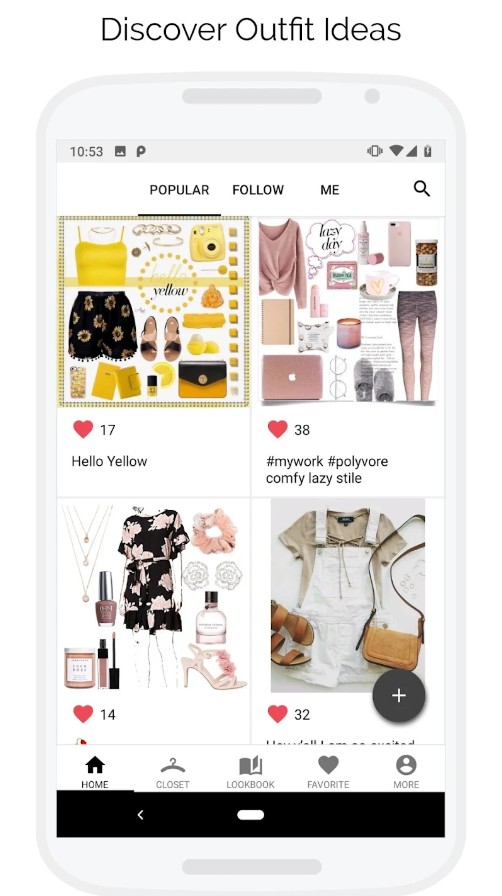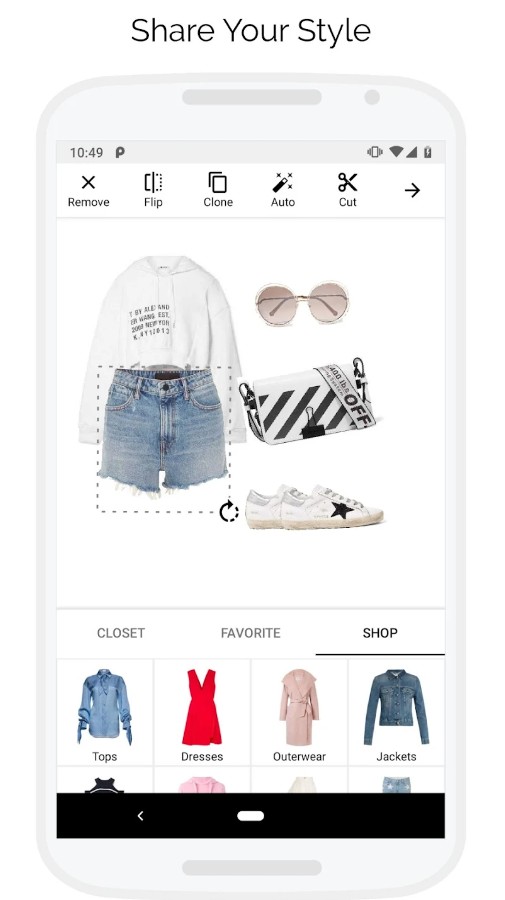 Virtual Fitting Room & Clothes
Buying a good outfit or just a couple of accessories might become a challenge. You need to try them on and then combine various options.
Luckily for you, there is a good application that will make this process much easier and faster.
Here is what you can do with the help of Virtual Fitting Room & Clothes:
Meet or virtual stylist. It will help you find the best combinations for any event, be it a huge party or a casual day at work.
Discover a wide variety of brands and styles. It is great in terms of educating yourself and learning new things about fashion.
Check big catalogs of clothes, where you will find T-shirts, jeans, jackets, and almost any type of clothes. Accessories are also available.
All the clothes will be placed on a mannequin so that you can see how exactly your clothes will look. You can compare it to the way it looks on a photo.
The app has no serious bugs or problems, this is why it has a pretty high rating on the App Store. Indeed, it is rated 4.6 out of 5.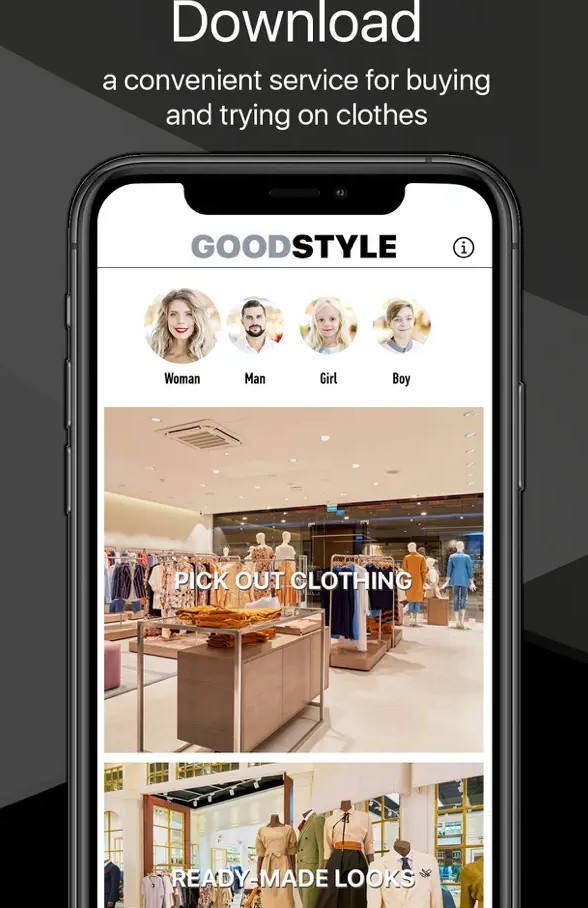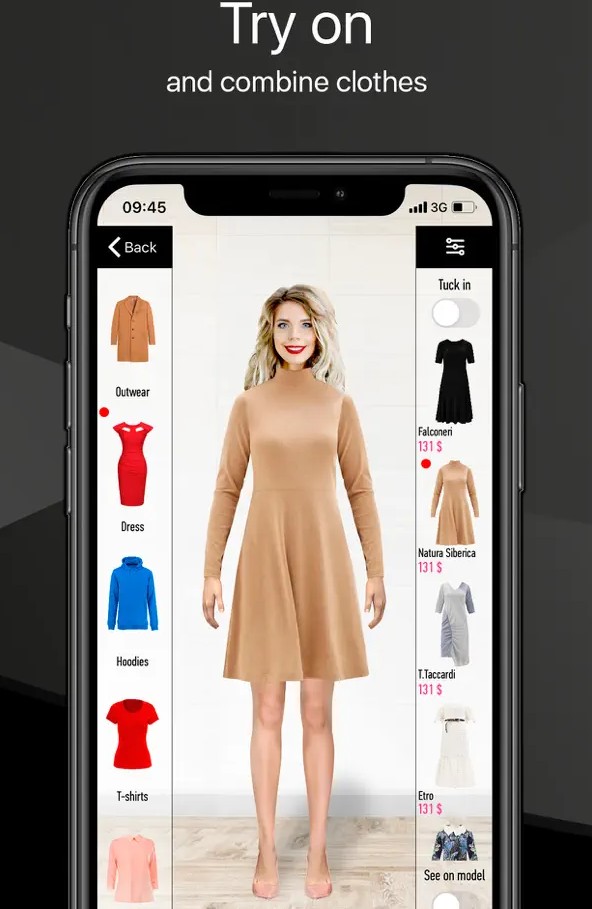 You may also like: 5 Best Apps to See Through Clothes for Android & iOS.
Combyne – Outfit creation
Combyne is a versatile platform for fashion lovers of all ages. If you're a trendsetter or a style novice, this app caters to your outfit needs.
Main features of the app:
Experiment with various combinations and create looks that stand out. The drag-and-drop feature allows you to play with different pieces until you find your winning outfit
You can virtually wear outfits on your personalized avatar and visualize how they look before putting them together in real life
Connect with a community of fashion enthusiasts, exchange outfit ideas, and get feedback on your creations
Creating a killer outfit boosts your confidence. Whether it's for a special event or a regular day, stepping out in a curated ensemble can make you feel unstoppable. Combyne understands your preferences and suggests pieces that match your style, making shopping for new clothes a breeze.
So, Combyne can become your best assistant that helps you to follow all the modern trends and mix your clothes to get amazing combinations.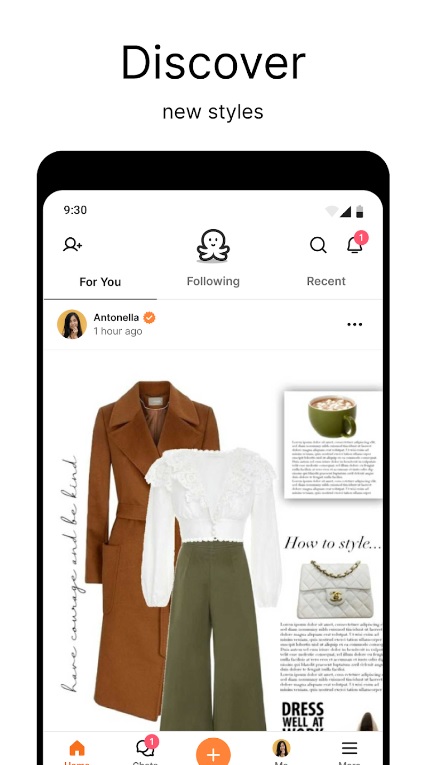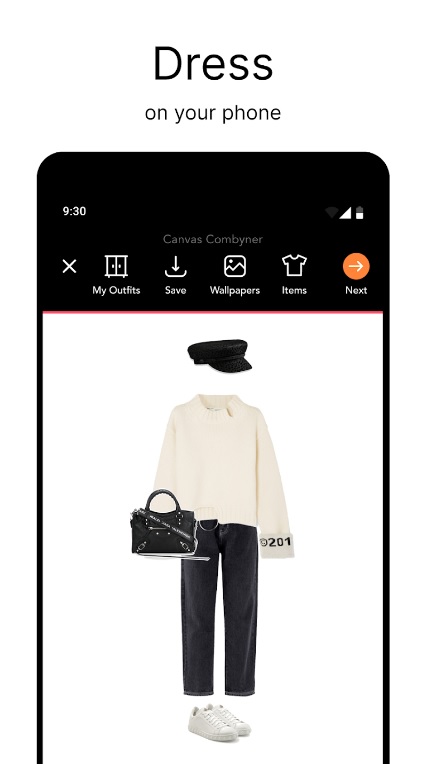 Wearly Wardrobe
Wearly Wardrobe is not just an app; it's your fashion companion. No matter you're a fashion novice or a trendsetter, this app is designed to enhance your style quotient.
It uses smart algorithms to create stunning ensembles based on your preferences and the occasion, saving you time and sparking your creativity.
So, you can discover a vast array of clothing items ranging from chic dresses to trendy accessories. Whether it's a casual day out or a special event, Wearly has you covered with an extensive wardrobe collection.
Benefits Beyond Fashion:
Effortless style
Inspiration
Experimentation
Finally, this app will help you to be always stylish and aware of all the trends.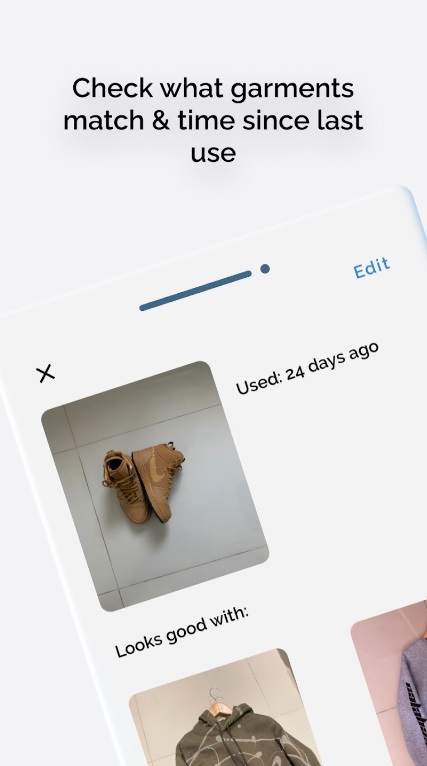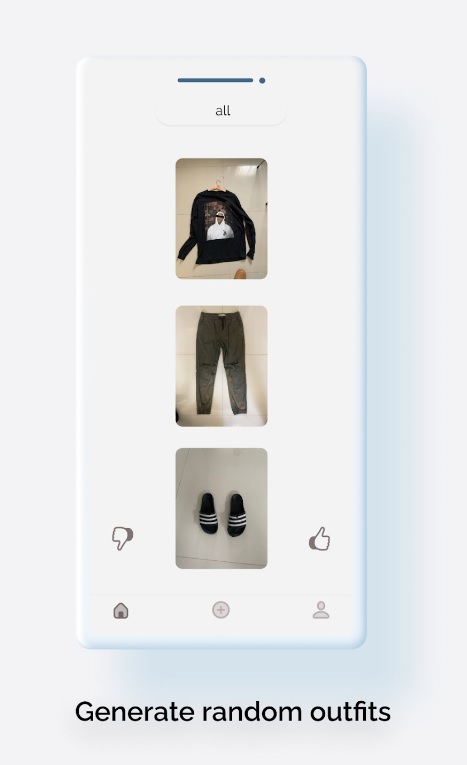 DRESSX FASHION METAVERSE
This app is perfect for fashion enthusiasts, trendsetters, and those who dare to explore the endless possibilities of style.
Combining clothes has never been this fun! Mix and match different garments and accessories to curate a one-of-a-kind ensemble that resonates with your unique personality.
Benefits Beyond the Ordinary:
Limitless style
Experiment fearlessly
Reduce environmental impact
In general, this app is able to show you how you would look in different outfits, so use it when you do not have the ability to try a suit.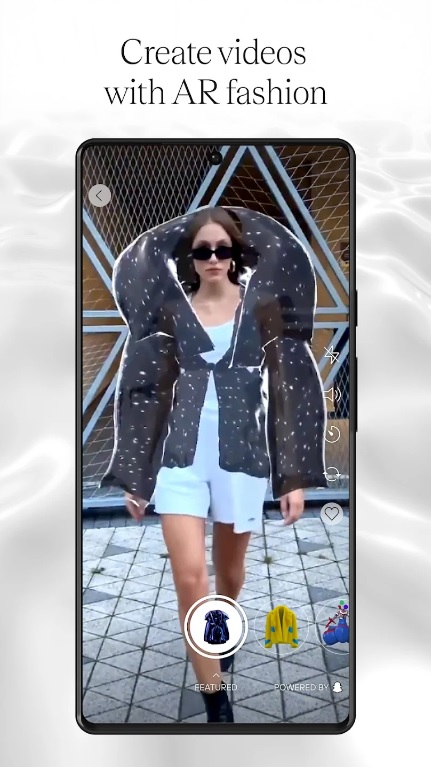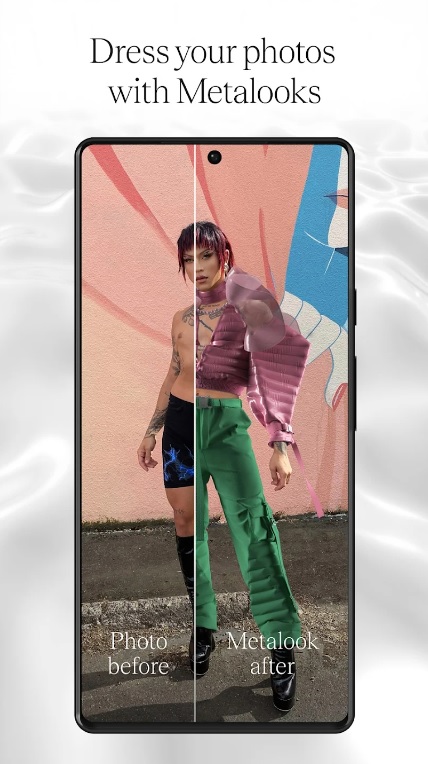 You can also check: 13 Best Hair Style Apps for Men (Android & iOS)
Get Wardrobe outfit planner
This app takes the hassle out of outfit planning. Mix and match different clothing items to create stunning ensembles with just a few taps.
Wonder how a particular outfit would look on you? Get Wardrobe lets you see your chosen outfits on a virtual avatar, ensuring you love the look before you wear it.
Benefits Galore:
Saves time to plan your looks in advance
Enhances creativity to discover new fashion horizons
Optimizes wardrobe to reduce the urge to splurge on new items
Finally, I would say that this app is a good solution if you are a busy person and cannot find time to follow all the trends, it will do it for you.