Have you ever wanted to write something down and then forgot to do it? Well, we've all been there, and there are apps to help you fix that.
We've picked up the best voice-to-text apps for iPhone & Android you could try. These apps transcribe your speech into text and make note-taking easier than ever.
You can also use these apps for hands-free texting, lecture transcription, and more. There is a bunch of ways to improve your efficiency with these apps, so make sure to give some a try!
Notta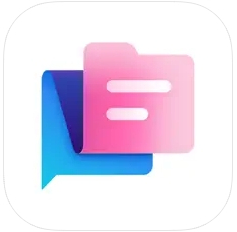 Let's start with an innovative app that provides real-time automated voice transcription. You can use it to take notes, transcribe text from images, and more.
Beyond that, the app can transcribe audio and even video calls you've recorded. You'll get to store and arrange all the notes you've made with the app and share them with your calendar platforms if needed.
It supports over 10 languages as well. The app takes care of your privacy and doesn't share or collect your data. All the private info is encrypted, and you can request a complete delete if needed.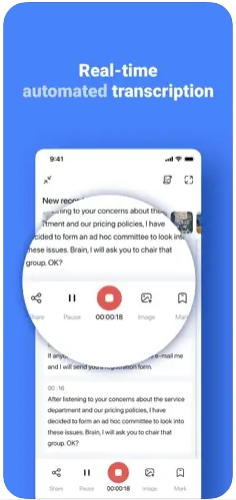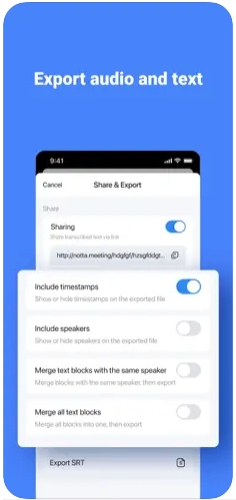 You may also check: 11 Best Text to Speech Apps
Voice Text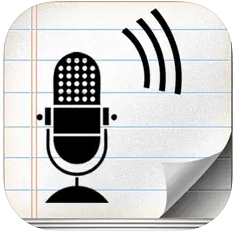 This app lets you use your voice to send texts without typing. The mechanic is simple: dictate whatever you need, and this app immediately converts it into text. The features are no keyboards and typing required.
You can use the app to send SMS, and emails, take notes, or interact with any app that works with text. Also, you can copy the text and paste it into your socials without wasting your time typing.
According to the stats, the app lets you type 5 times faster than via a keyboard, which is impressive. Convenient editing benefit that provides a list of suggested words. It also supports more than 40 languages.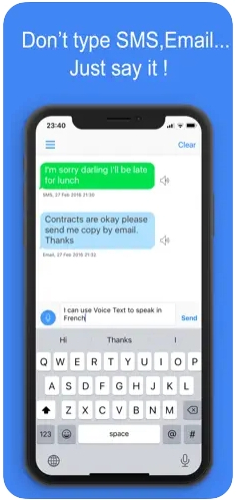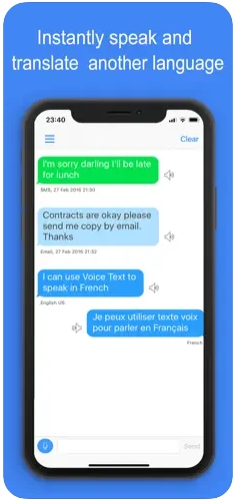 iRecord
It's a handy app that lets you take notes on the go. No need to type your thoughts anymore: you can just dictate whatever you need, and the app will turn it into text in seconds.
The app is fully automated and comes with a pretty accurate recognition tool, so no worries here. Plus, the app doesn't limit your time, so you can use it to transcribe lectures, meetings, classes, and even calls.
You can also import pre-made audio to transcribe (you can pick one from your files, cloud service, and all that). The app supports multiple languages and lets you edit the notes manually if needed.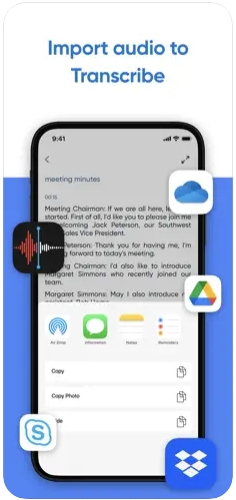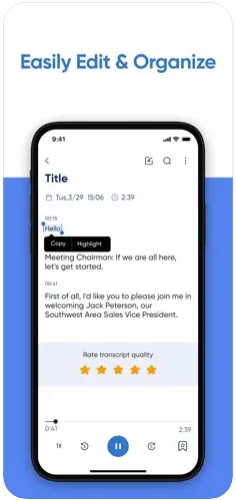 Speechnotes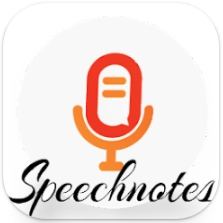 As you may guess by the name, this one lets you take notes with your voice. It's kind of a speech enable notepad you can use on the go and when your hands are busy with smth.
The main goal of this one is to let you take notes with no distractions. Each note starts with a new clear white paper, no lining or anything. Thus, you get to focus on your thoughts entirely.
The app recognizes the speech pretty well, and you can always come back and make some touch-ups if needed. You can also explore and use special punctuation controls. The app comes with an autosave, so your data won't get lost.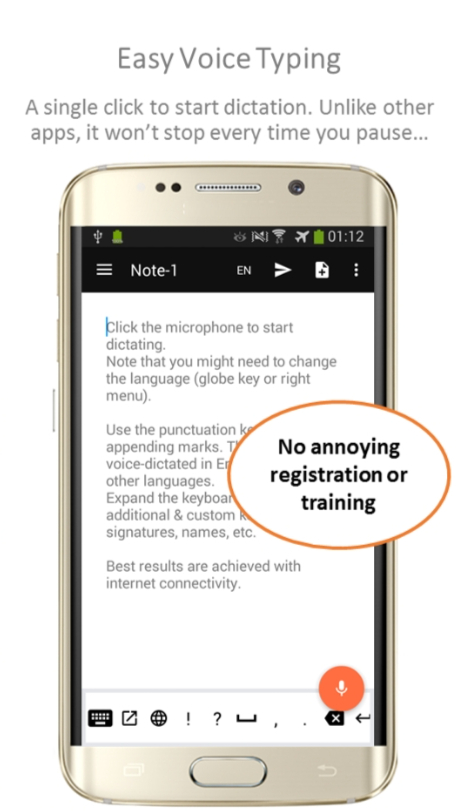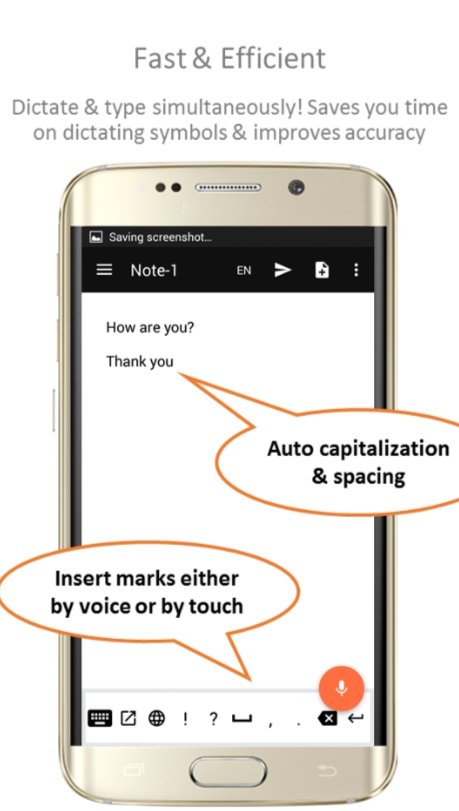 [wpsm_ads2]
Transcribe
Well, the name of this one speaks for itself as well. It's a one-stop tool for transcribing any kind of voice into the text. The speech gets recognized pretty well, so you won't need to fix a lot of stuff.
The cool thing about this one is that it doesn't just type your words, but it allows you to pick a file from your library and can convert it. That's very convenient as you can share your thoughts with a recorder and easily turn it into notes later.
Apart from that, the app covers over 120 languages and dialects. What is more, it is completely ad-free. After your transcribing is done, you can save the file in TXT, PDF, and DOCX formats.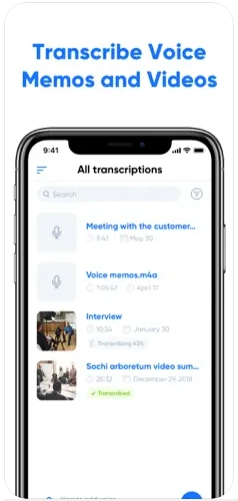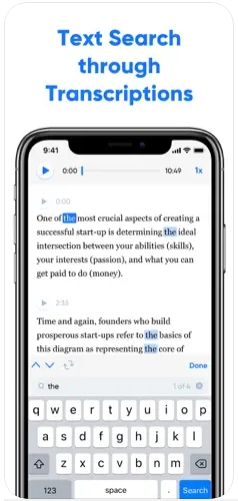 Google Assistant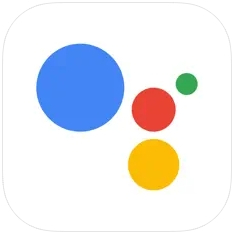 It might be surprising, but"s one of the best apps for voice transition out there. It has become more than just a voice search for a while, and you can use it as a handy tool for distraction-free notes and messages.
Of course, there are plenty of things you can do with this app, but we're here for a reason. The app identifies the speech petty well (maybe even better than competitor apps), and you can easily fix all the mistakes manually.
You get to load the app via a voice command and just start dictating the text. Herewith, you can ask the app to open a certain app and send a specific message to someone. One of the best aspects of this app is the fact it's completely free.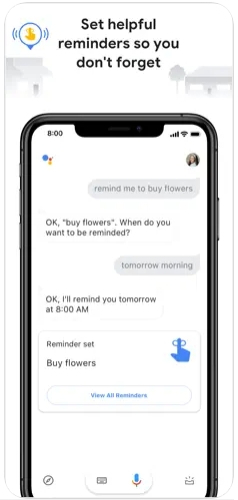 Voice Notes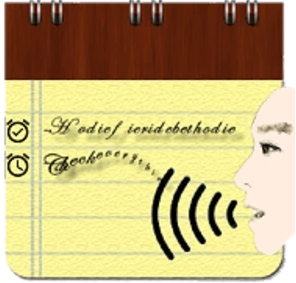 The name of this app gives a pretty clear idea of its features. If you want to take long notes hands-free, this app is the one. It's fully free and recognized in over 120 languages, so you're all the way covered.
As for the visual, the app looks like a regular note tool with yellow-lined paper. What you need to do is to tap the recording switch and start dictating.
The app saves all the notes automatically, and you get to it and organize them as needed. You may even add synced alerts and import the notes with a few taps. The app is only on Android, though, but we've included some iOS alternatives to the list.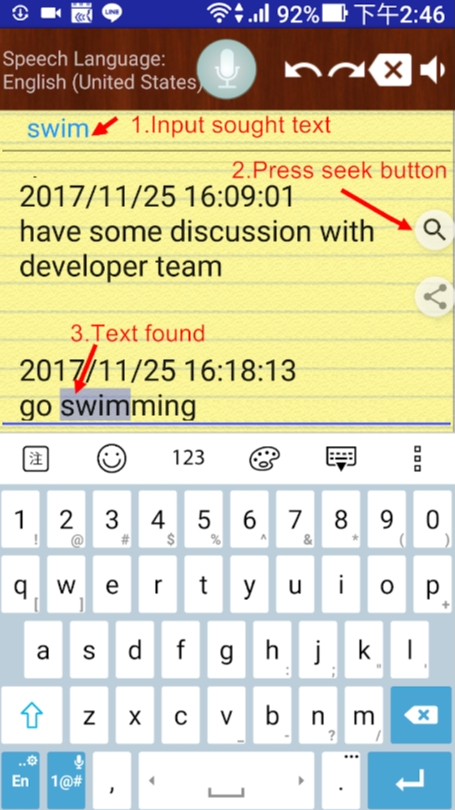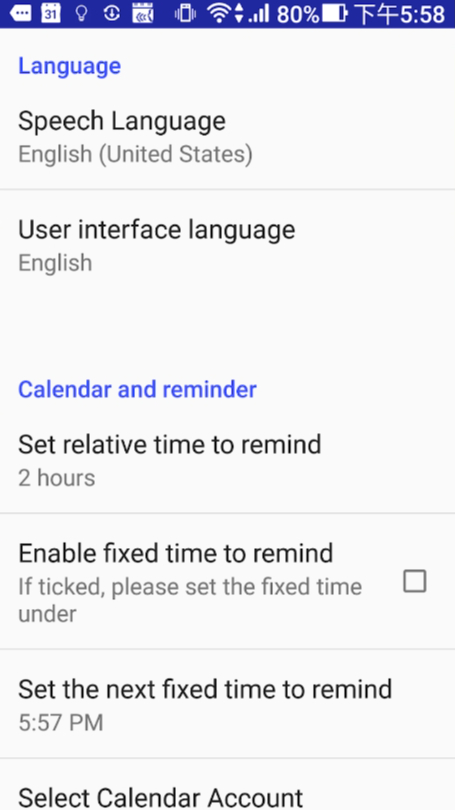 Check also: 11 Best Speech-To-Text Apps
SpeechTexter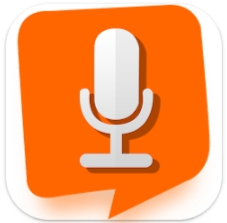 That's another free app for hands-free messaging. Well, you can also use it for notes, but the messaging feature is incredibly handy. It lets you send texts to your friends while on the road or when your hands are busy with smth.
The accuracy rate is over 90 percent, so there won't be any mistakes (unless you're using some complex terminology in your daily texting). Plus, the app covers over 70 languages you get to switch.
You also get to add customizable controls for punctuation and stuff, so you're all the way covered. It also has an offline mode, but it's slightly less accurate than the online one (for whatever reasons).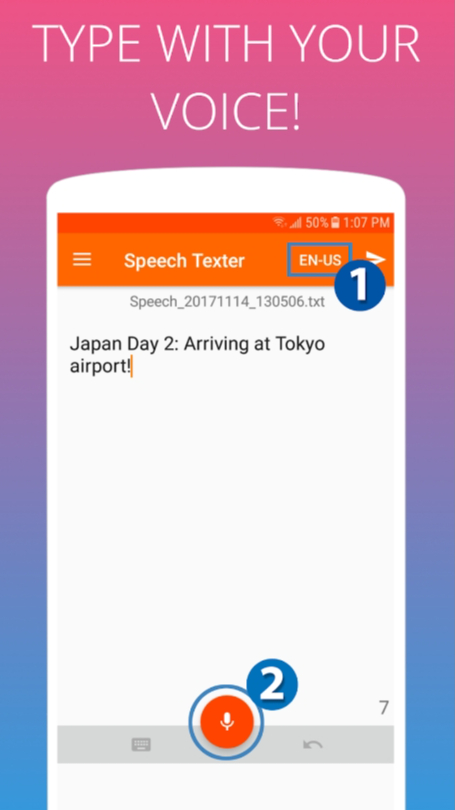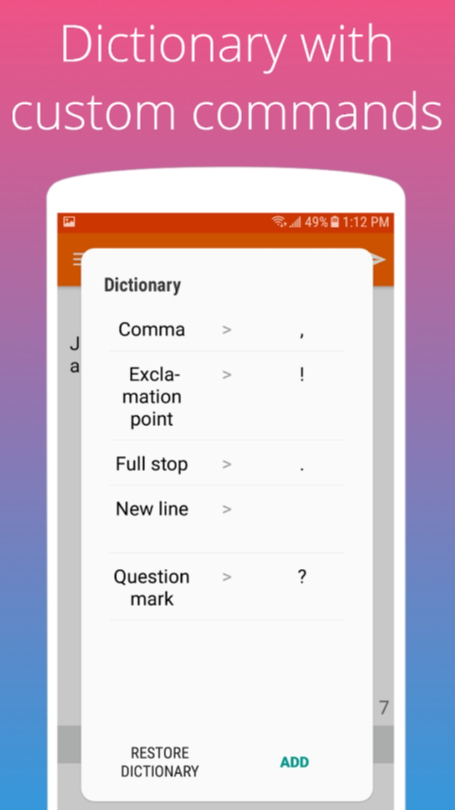 Dragon Anywhere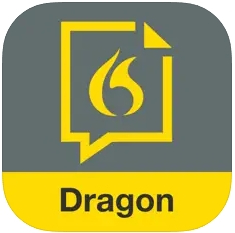 That's a perfect app for those who want to save time and make the working process easier and more productive. Yeah, it's not the cheapest app on the market, but it gets the job done well. Are there any alternatives? Yeah, we've made the entire list about it.
As for the mechanics, you just need to browse the app and start dictating the text. The accuracy of voice identification is 99%, which is impressive. You can use this app to fill out some forms while driving, take notes, and whatever else.
Besides, the app lets you create form-based templates by voice commands (although it's easier to do it manually beforehand). There are lots of pre-made templates too, so you can pick one of those. All the templates can be edited and customized as needed.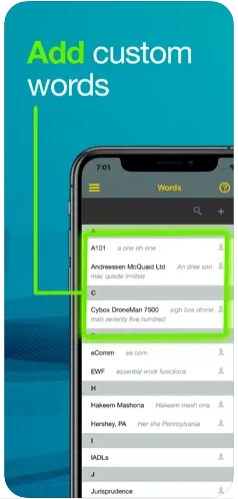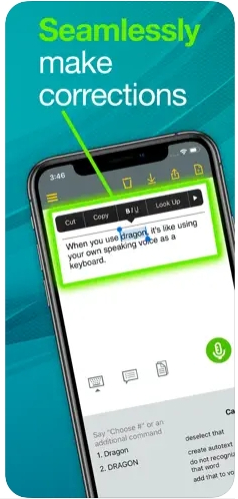 Write By Voice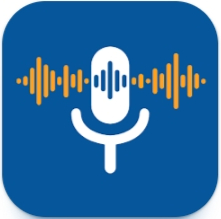 It's an app you can use to send distraction-free texts and take notes. The app has a high accuracy rate, so there won't be any grammar mistakes or misspells. It provides fast voice typing and covers over 60 languages.
In fact, you can use this app with any other tool that works with text. The mechanic is simple: you start dictating, and the app takes care of the rest.
The app lets you make an unlimited number of docs that get saved automatically. You'll get to re-edit any of them and sort them out into folders as well.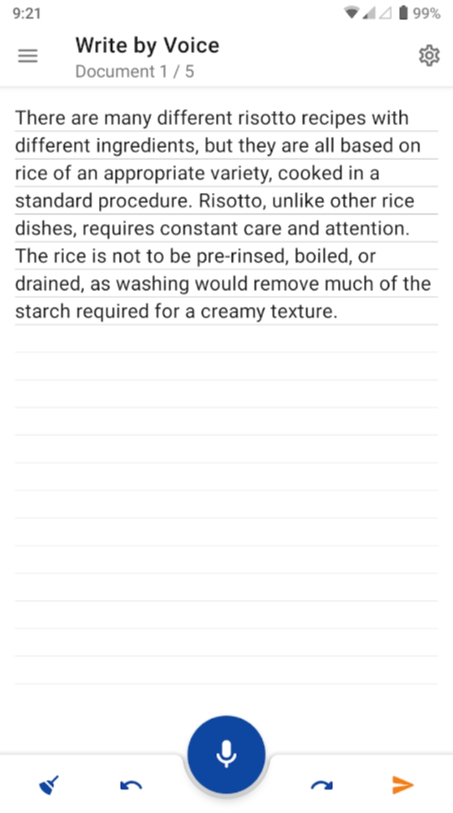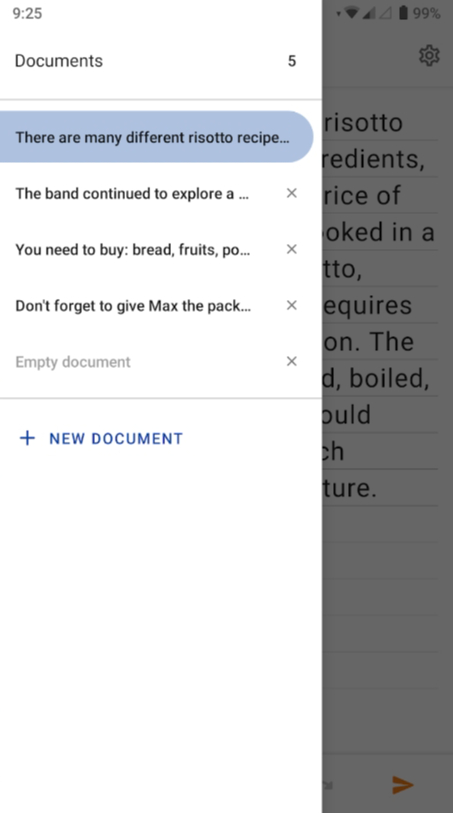 ListNotes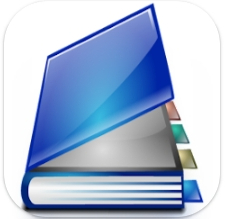 If you're someone who tends to forget to write down some important stuff, this app is for you. When there's no time for typing, you can load this app and dictate whatever you need to be written, and the app will type it for you.
The app operates hands-free, so you can take notes completely distraction-free. The speech identification is pretty accurate, and you can easily share the notes with a few taps.
Besides, you can set a PIN to reach the files to make sure your thoughts are completely private. You'll get to categorize the notes, put them into folders, and edit them at any time.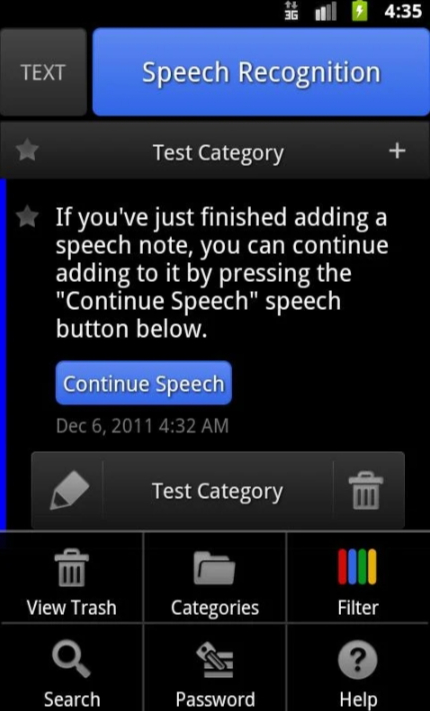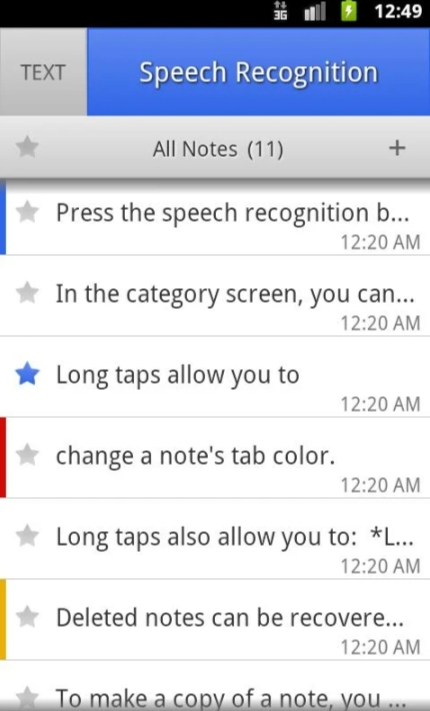 Otter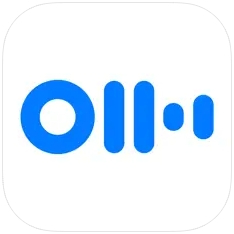 This app is a great option for businesses, as it comes with a bunch of collaborative tools. Its main feature is voice notes transcription, but there are plenty of other features you could find useful.
The app syncs with a could service and automatically saves all the notes, so your data won't get lost. All you need here is to dictate whatever you need, and the app will type it for you.
You can use the app to capture notes from online meetings, lectures, and whatever else. However, the free version limits you in minutes that can be recorded, so keep that in mind.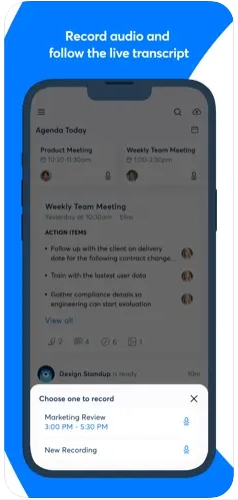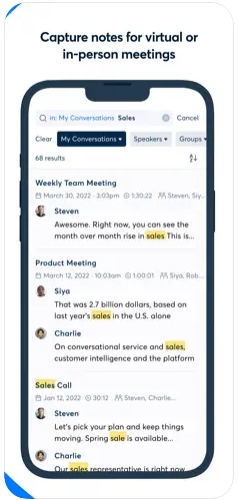 Braina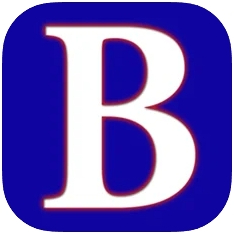 You may get confused by the design of this app, but it's actually a highly sophisticated tool. It can do more than just type down your monologues. This app is AI-powered and you can use it to interact with your PC.
To get into details, the app types your speech for any website or program with word processing. More to that, it identifies complete terms and lexicology in different spheres like medical, legal, and more.
And if that's not enough, the app knows over 100 languages and translates them on the go. It can also perform voice controls, but the pricing is not pleasant at all.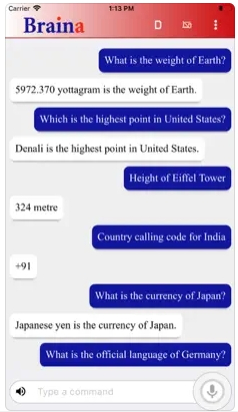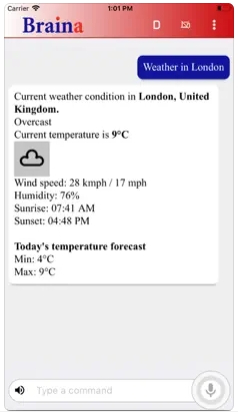 iTranslate Converse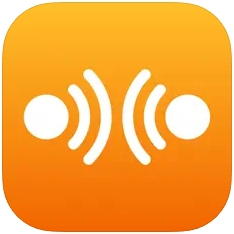 As you might have guessed, this app is suggested to be used for translating. It's an elevated version of your regular translator that follows voice commands and identifies your dictating.
With this app, you won't need to type the words manually, it's enough to say them at loud. In fact, the app works by voice input only. It can translate speech into over 38 languages. It's also simple to use, which is pleasant.
Sometimes you'll need to pick the language in the settings, but in most cases, the app recognizes them automatically. It works well in noisy surroundings and types all the words accurately.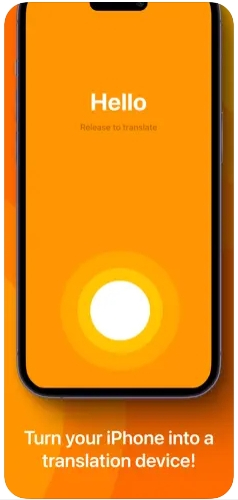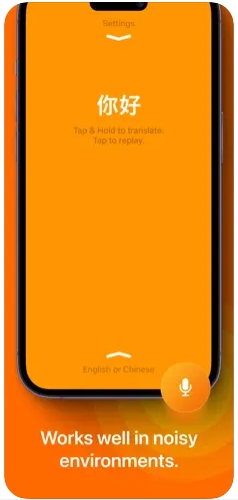 You may also like: 11 Best Text Recognition Apps
Dictation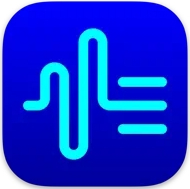 And lastly, there's an app that lets you speak the text instead of typing. The best thing about his one is it has no dictation limit, and it lets you translate the notes right away.
As for the features, you'll get to dictate the text, record, and translate it with no effort. The app runs on smart technology with a high accuracy rate, so no worries here.
The app can be used for notes, transcriptions, messages, and much more. It supports over 40 dictation and translation languages and lets you transcribe pre-made files as well.