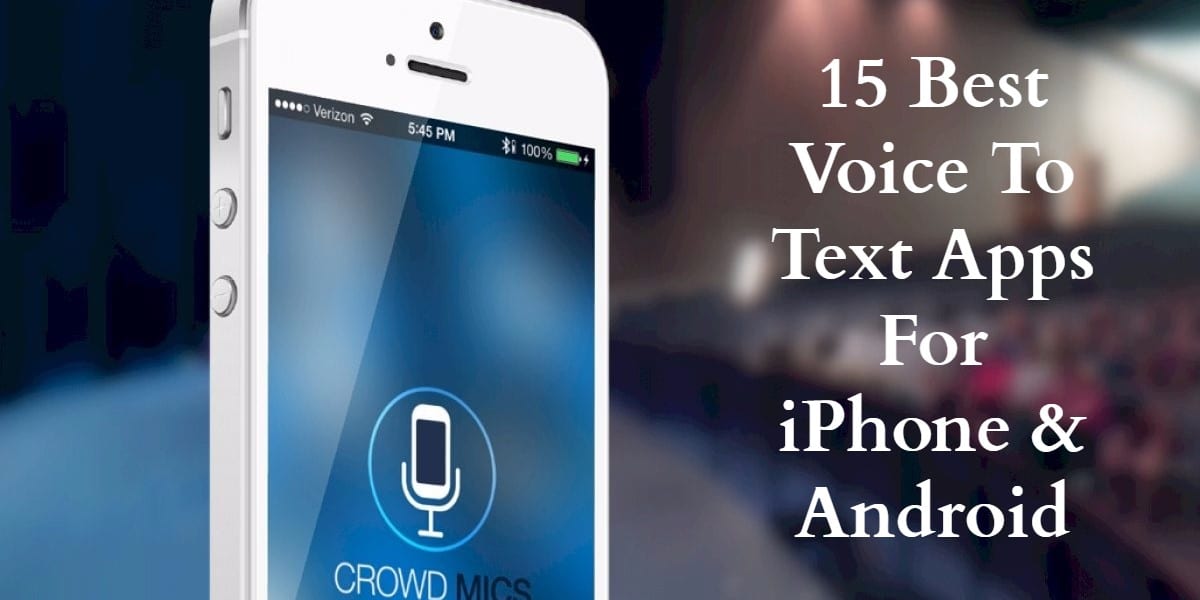 The world of technology develops every day. In 2011 the American company Nuance introduced the world' s first automatic voice texting system, which allows people to write messages and send them to their friends and family via voice. It was a really technological breakthrough! At the beginning, this futuristic function used to help drivers write messages while driving. Developers hoped that it would help drivers to avoid crashes because they wouldn' t be distracted by writing text messages. Then thousands of companies producing appliances, computers, and mobile phones began to incorporate new technology to devices' functionality.
Now whether you are too busy or too lazy to type, you just need to download one of voice to text app and use it for everyday life.
It's fast ,it's fun and useful .We offer you to choose one or several of the 15 best voice to text apps for Android and iPhone in heart. 
1.Voice Text By TalirApps
Use your voice to send messages without typing. Speak into your phone, clicking the button, and this app immediately converts your words into text. It's pretty simple. The features  are no keyboards and typing required .
Speaking about its benefits, voice-to-text transcriptions that may be sent as SMS, Email, or pasted into any application using the clipboard. Also, you can copy your converting text and paste it to different social networks like Facebook, Twitter. You don't waste your time on typing. It is up to five times faster than typing on a keyboard, so texting becomes faster and more convenient. Convenient editing benefit that provides a list of suggested words.
Speech Recognition language supports more than 40 languages.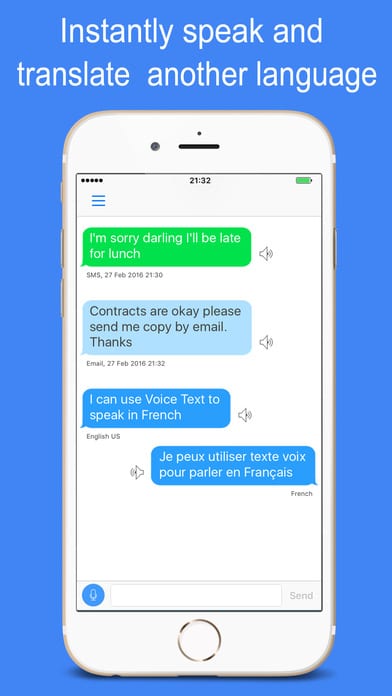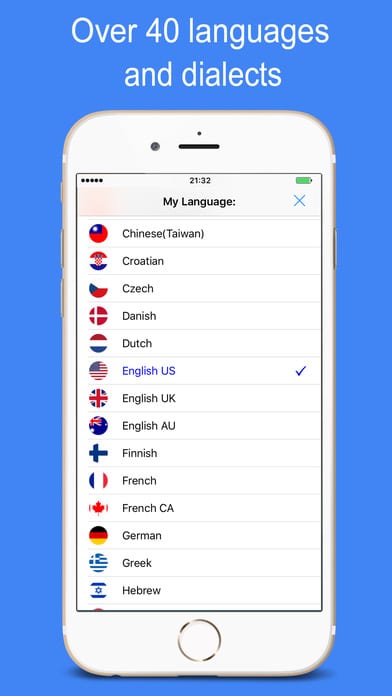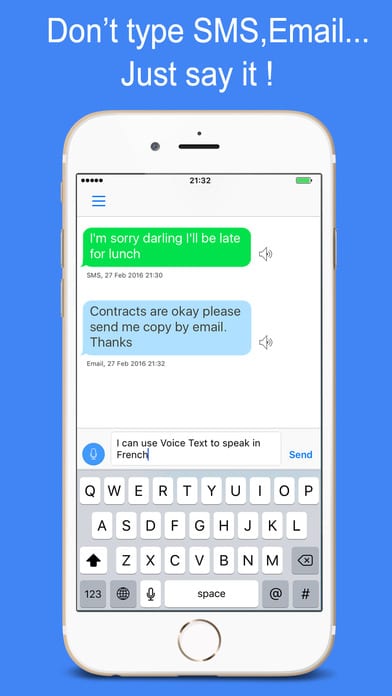 2.Voice Text by Matthew Rice
The goal of this app is to create a pleasant atmosphere, where you can send and receive text messages by voice without learning any voice commands, typing and writing. It's similar to the previous app : there is also the main button you need to click to record your words. Then they are converted into a text. But it also has its own advantages and features:
Make phone calls by voice
Auto Play Text Messages
6 Widgets, 1 Shortcut
Set custom voice commands, like "Send", "Ignore" and etc.
Battery efficient
Customize the dictionary to convert something like "surprisingly " to   :-O or "happiness"  to  🙂
Important to know that it requires the Internet access to get more features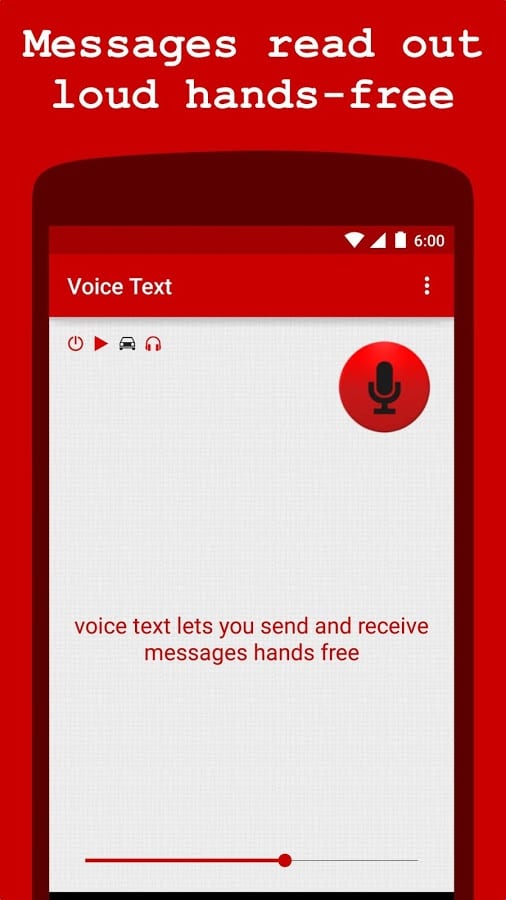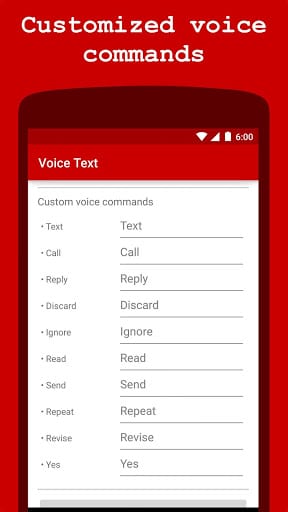 3. TalkBox Voice Messenger
TalkBox Voice Messenger is a new space where you can texting your friends and family by voice. Exchange, share  and publish your voice messages in an unprecedented way.
TalkBox makes asynchronous voice chats possible. Your words are carefully curated and converted by TalkBox voice bubbles of less than 1 minute in length. Say " good morning"  to your grandma and these words appear on a chat or talking to an abroad business acquaintance without having to schedule an appointment. Say everything to the world!
There are some of its features :
Conversation History & message notification
Themes to suit your moods
iPod Auto-Resume: Seamlessly work with iPod. Pause iPod when playing voice from TalkBox, and auto-resume afterward
Hold 9 chat conversations.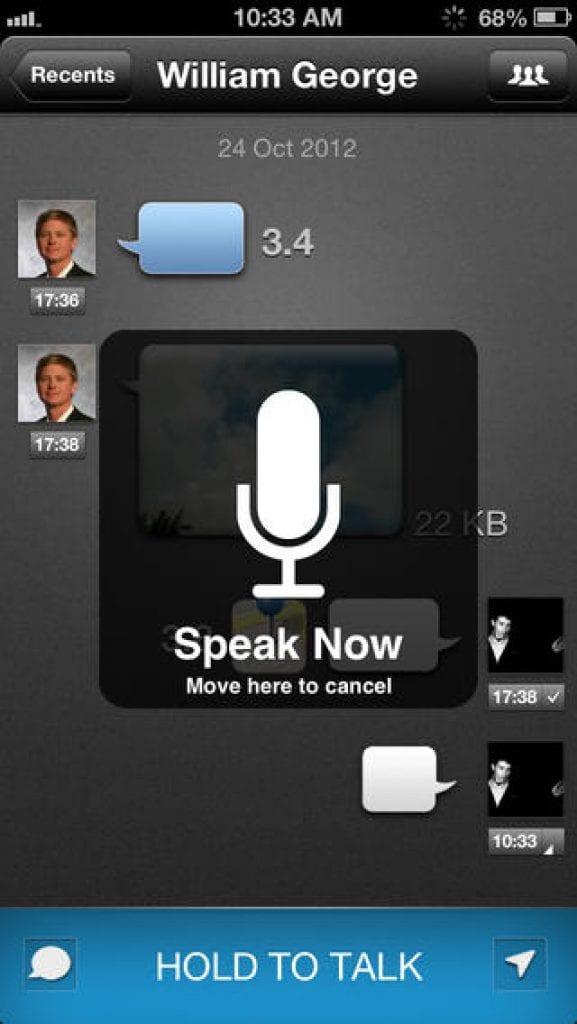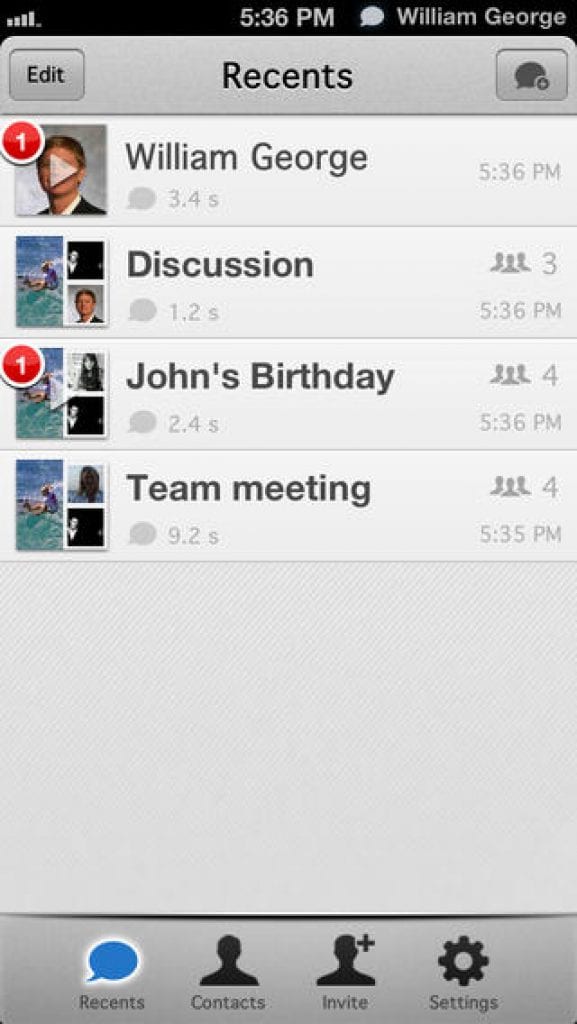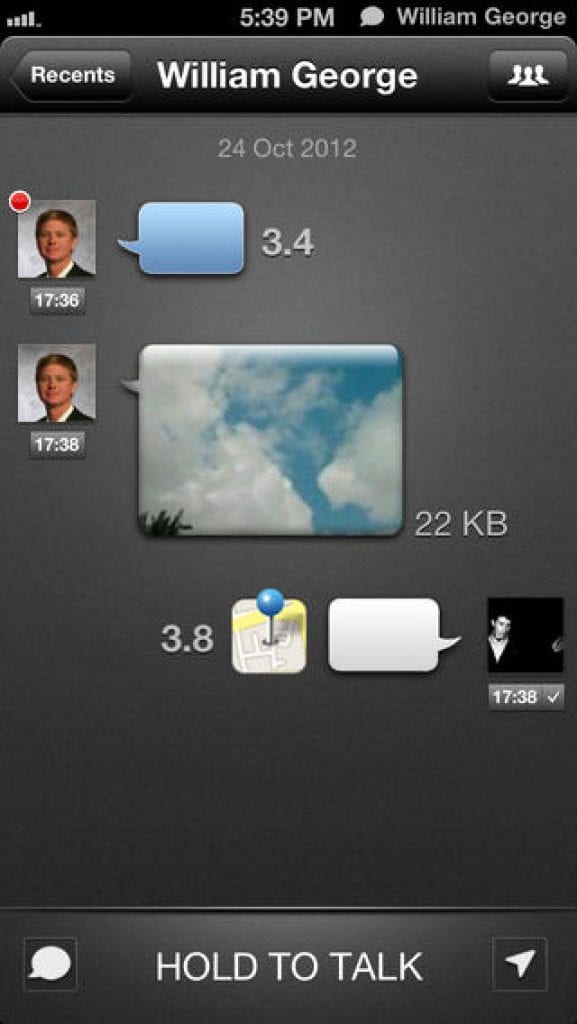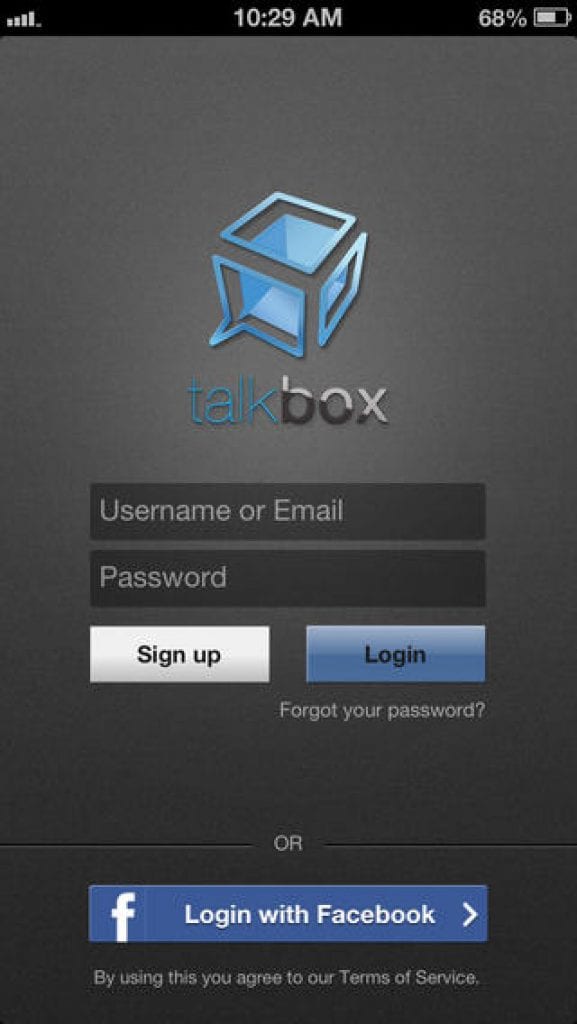 4.Speechnotes – Speech To Text
Have you ever heard about a powerful speech-enabled online notepad ? No? Here it is!
Speechnotes is a well -designed app, created to provide you a distraction-free environment.
Every note starts with a new clear white paper, so to stimulate your mind with a clean fresh start. Focus only on your thoughts.
Using dictation tool by engaging cutting-edge speech-recognition technology, you achieve the most accurate results.
Speech-Recognition combined with unique punctuation-keyboard & commands.
It allows:
High accuracy.
Supports punctuation commands & typing
.Enables parallel key-typing & voice-typing.
Auto-saves notes. Your thoughts are in safety and will never be lost.
Speechnotes values your privacy, and that's why we do not store anything you say or type or in fact any other data about you. Your speech is sent to Google's speech-to-text engines for transcription.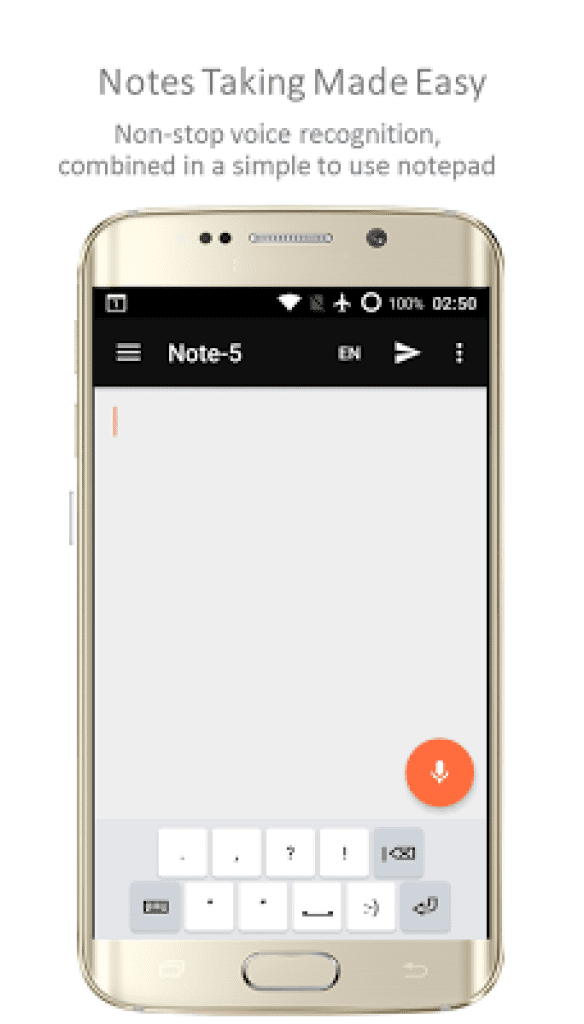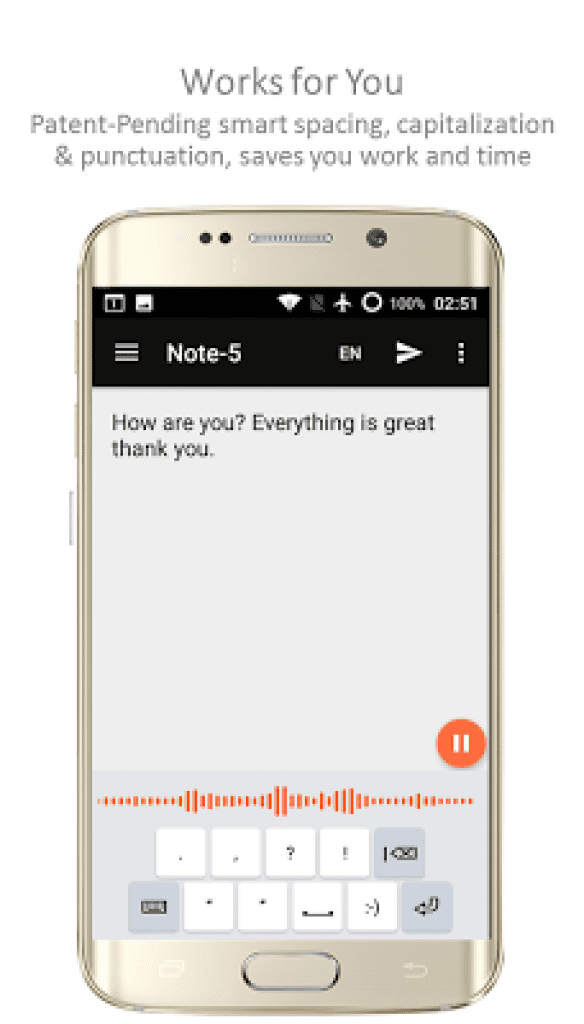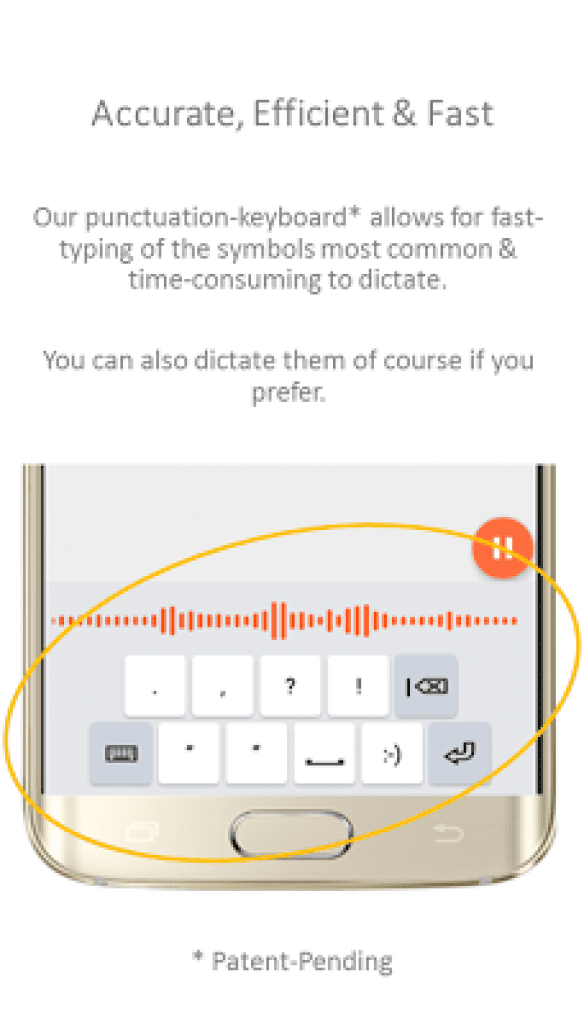 5.iSpeech – Text to Speech
Another simple app, where you can easily convert your word to text, using a voice recorder button, and then convert it to speech with the best sounding voices anywhere.  Your text will speak the voice of Obama , Bush or another available celebrity. Moreover, you will have an accent whatever you want. Whether you will speak with UK English accent or Italian.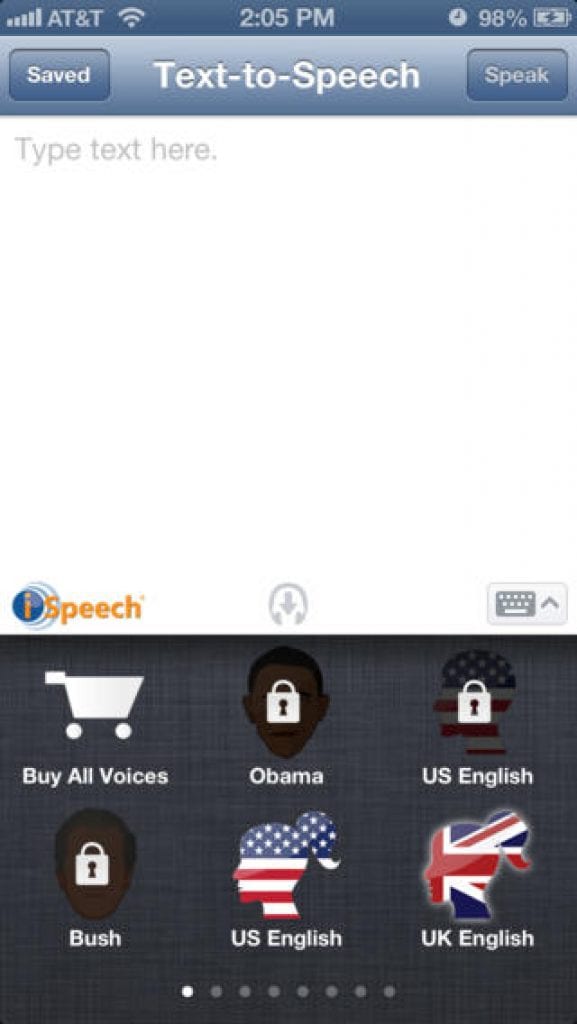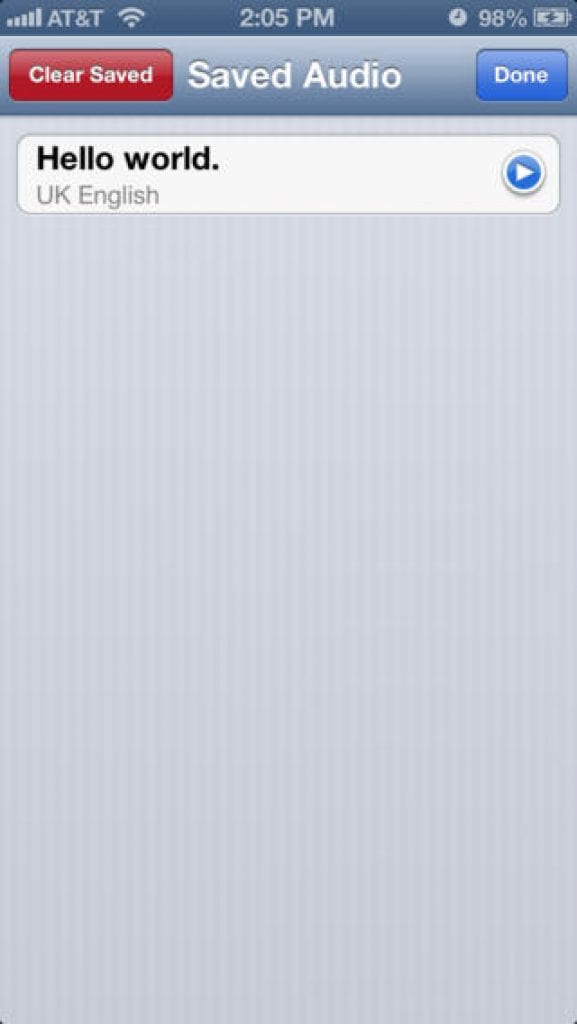 6. Google keyboard
Firstly, it is a simple to use, well-designed and convenient keyboard . There are two ways to write a message: using gestures and by voice. If you want to convert your words into a text, just click the button on the microphone image and your voice is being recorded.
Gesture typing and word suggestions supported in more than 35 languages!
Moreover, it has other attractive benefits like
If you want to type a message, slide your finger from letter to letter. Also, you don't need to manually add words to a personal dictionary. Type a word once and you can gesture type it or find it in suggestions next time. Long press a suggestion to remove it from your "learned words" or the keyboard dictionary.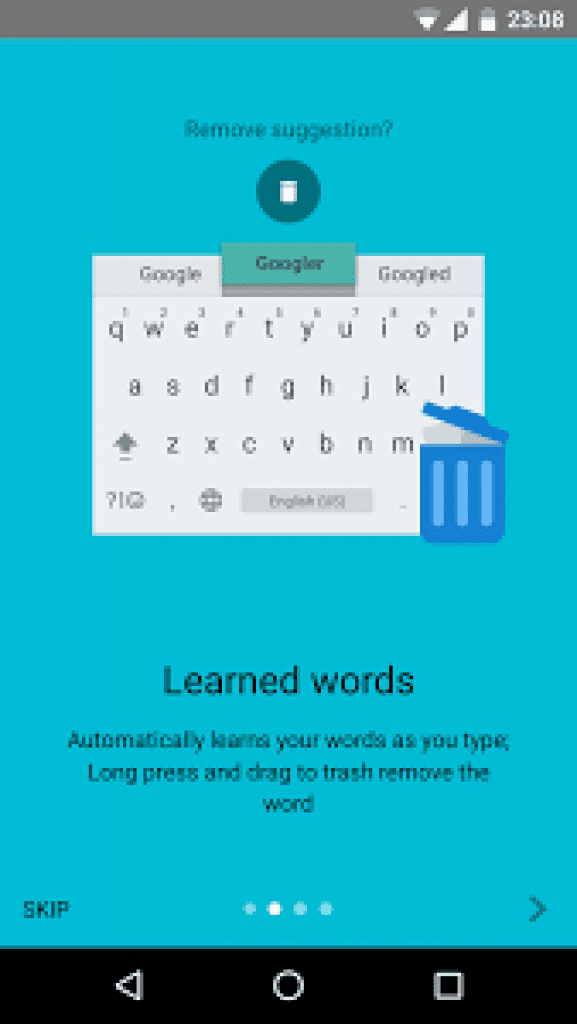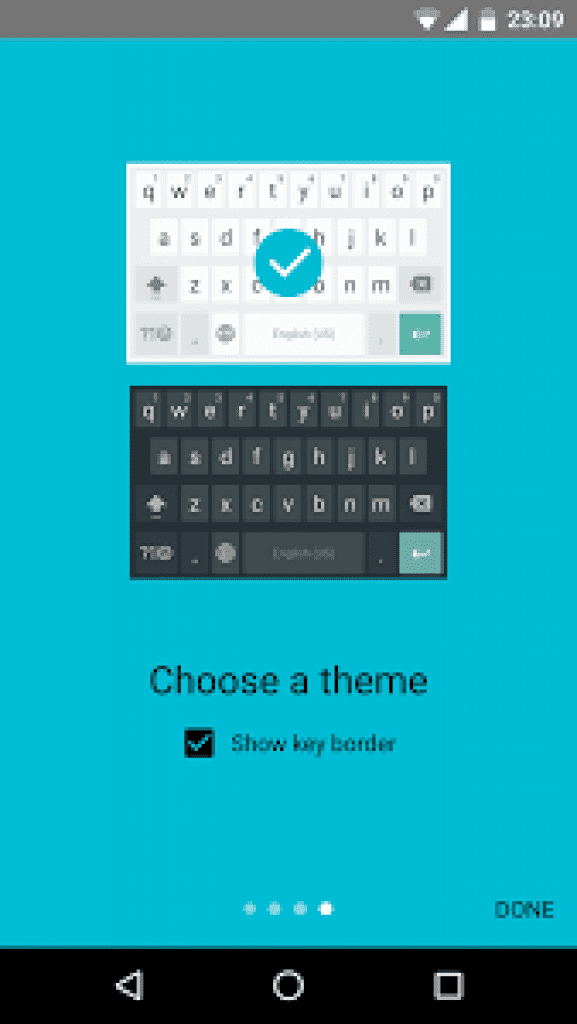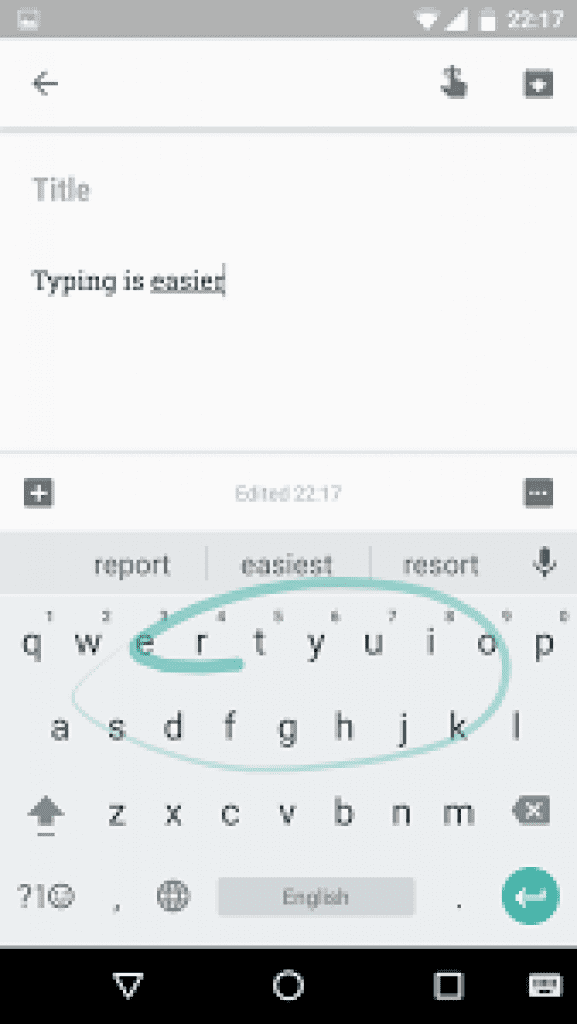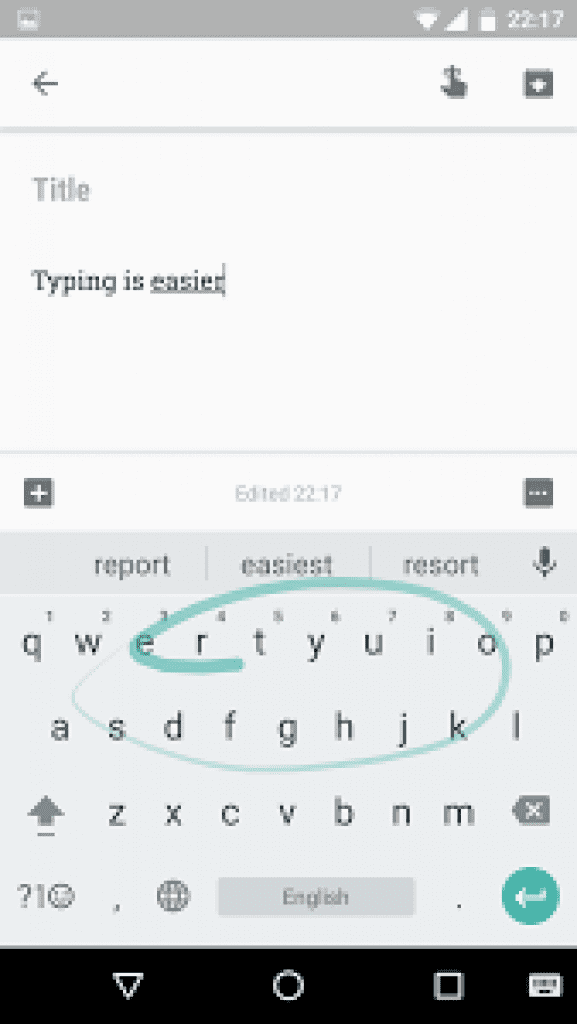 7.Speech to Text
Friendly to use and well-designed app which allows people dictating a text, copying  and pasting it to another app or a person can send it as Email or SMS.
Such apps help people if they are busy while driving or babysitting , and they don't have enough time to type messages by hands. In this case, they just need to tap on the microphone and give talks! All their words will be converted carefully into an understandable text.
Say whatever you want, it will record all your words!
8.Dragon Dictation
Imagine that your friend celebrates his birthday today , but all day you are very busy and can't find a time to congratulate him. Or you just too lazy to type a large text with a lot of wishes. In this case, Dragon Dictation is your lifeline or just powerful  voice recognition application.
It's up to 5 times faster than typing on the keyboard the same message. Whether you want to waste your time or just dictate necessary words to the right app?  Spit out e-mail messages, notes, text messages and Twitter updates!

Dragon Dictation supports a multitude of global languages. For a full list of currently supported languages visit its official website  www.dragonmobileapps.com.
9.Speak – Text To Speech
For those who value the minimalism and grace and prefer not to waste their time on typing texts, Speak – Text To Speach offer to see its beautiful interface and try it when you're on- the- go.
The app uses  built-in Speech Recogniser to turn speech into text. Don't care that it won't hear something important. No, it works properly and converts your words into texts carefully.
Speaking about other features, there are sliders to adjust the Pitch and Rate of the voice and option to change the accent/language of the voice.
Developers give you the useful tip : If a word doesn't sound quite right, try spelling it phonetically.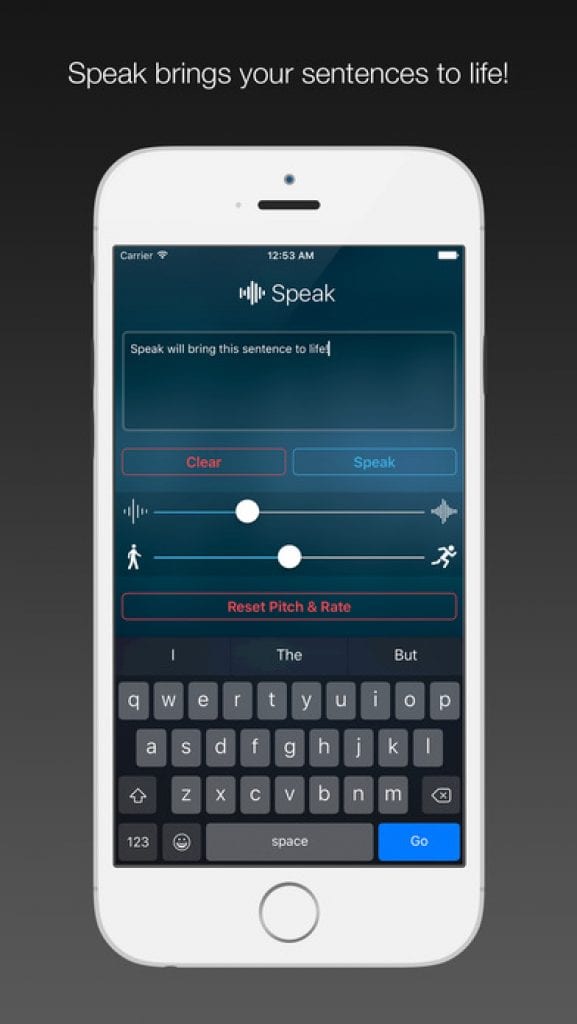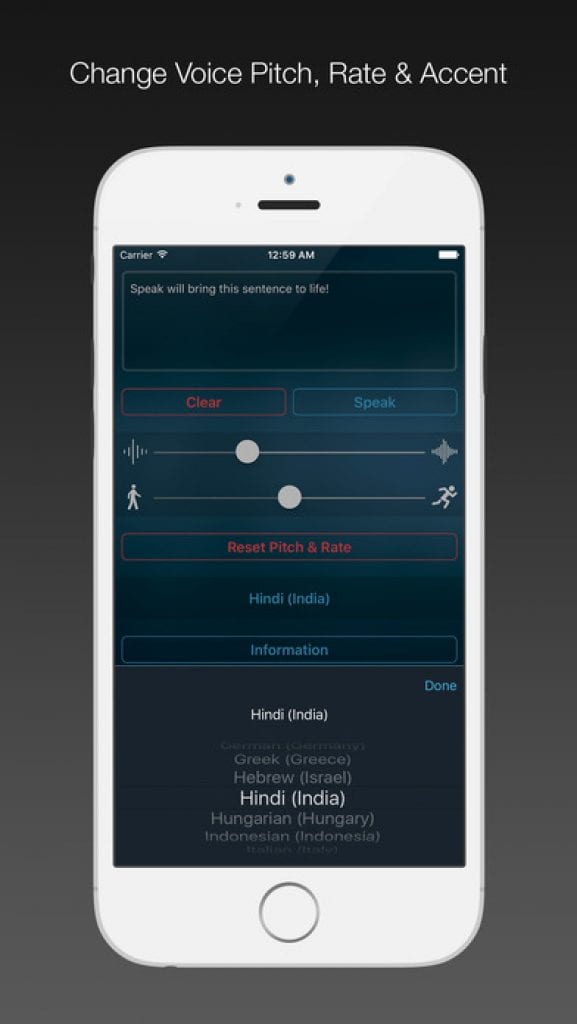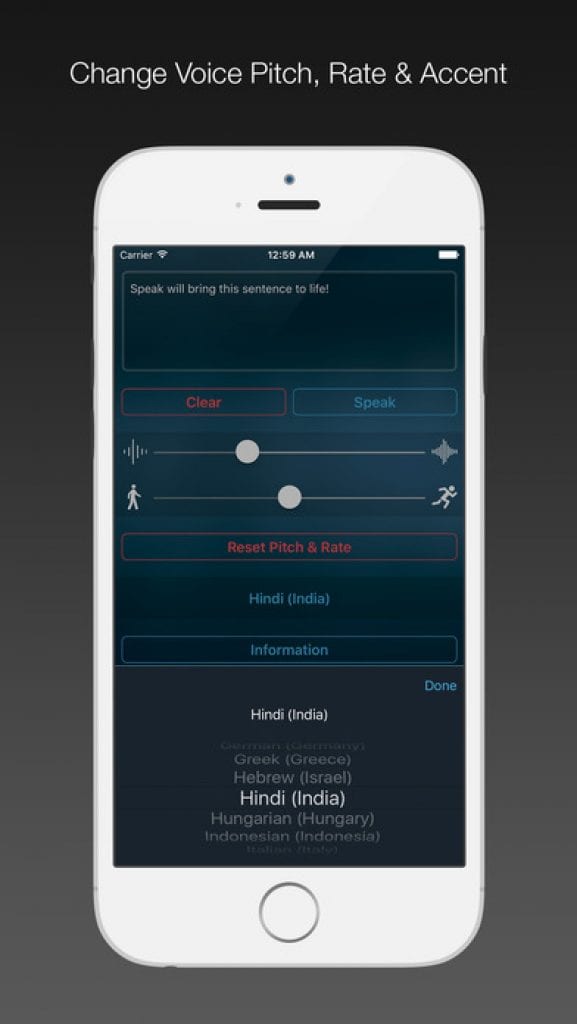 10.Speech to text by geng
Have you ever heard about a  minimalistic app without any useless buttons and functions? Here it is!
Speech to text -is a lightweight application which converts everything you say after clicking the microphone. Say "Hello, the world!" to the microphone, wait a minute and get a text. After all, share it to Twitter so every follower can see it. Or maybe you have an excellent and exciting story after a date , but there is a lack of time, but there are a lot of words you need to say. In this case, Speech to text is a great companion for you.
Moreover, developers claim that this app protects your phone from advertising and viruses.
11. Voice To Text by Designcloud24
This app was created  by people who originally were interested in assistive technology for the hearing impaired. But it suits for everyone who faces  problems like a lack of time to write a message while running   or business talking.
Your smartphone is capable of many useful things. For example, to recognize  specific speeches  : just speak into the microphone and convert your speech into text. Then directly send your message to e-mail, SMS, Twitter or Facebook. You can also send it to your clipboard (copy) and paste the dictated text in any other application.
12. Dragon Mobile Assistant
Actually, this app akin to such programmes like " Siri", " Ok, Google" which are your personal assistants. You can ask them everything, whether what is the time or how to get to the centre. It's very useful and convenient. Also, tap on the microphone and dictate everything you want to record or make a voice note. It will be saved it automatically or shared to networks like Twitter, Facebook or sent as Email and SMS.
Apart from, there is a multiple choice of functions and benefits :
Create your own voiceprint so your assistant will be attentive to only your commands and no one else.
Be prepared for your day and ask about the weather or your upcoming appointments.
And you should try them all.
13.Voice Dictation Free – dictate and send SMS for Facebook,Twitter and email messages
Forget about writing messages, posting Twitts, send e-mails and make notes by hand! Voice Dictation free is a new minimalistic application which allows people to make their life much easier. It is supported on iPhone, iPad, and iPod touch, so use the most convenient gadget.
What is more, there is an ordinary keyboard , so you can correct something you don't like. But developers make sure that your words convert carefully , clear and exactly the same what you say.
The main feature that there is no additional costs and hidden fees for languages! No period, language and text limits.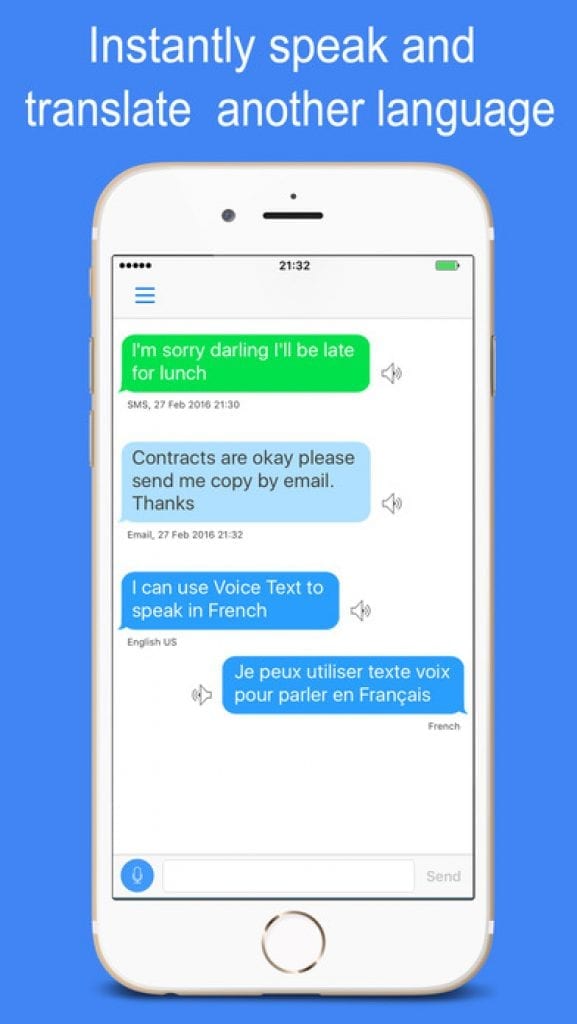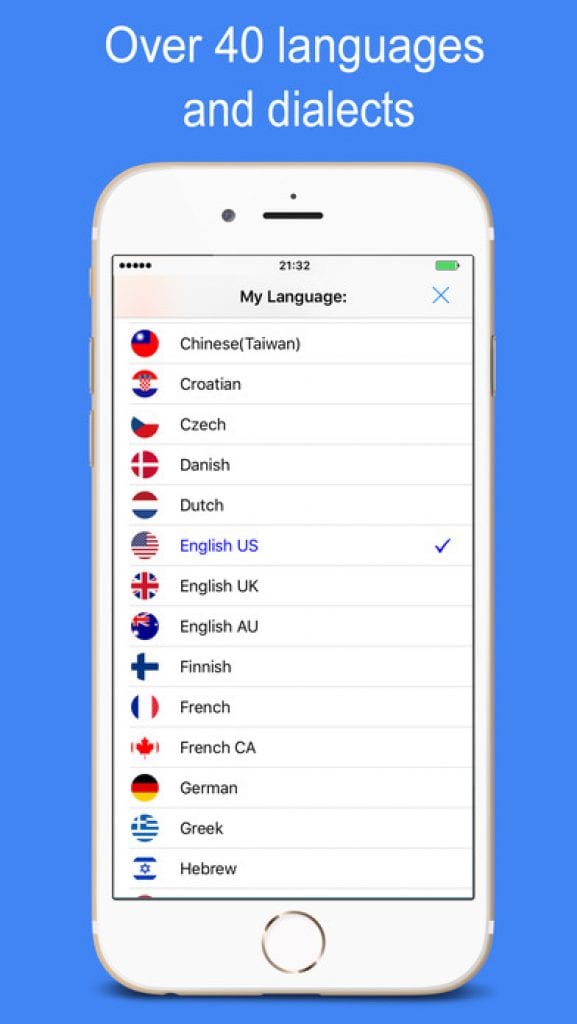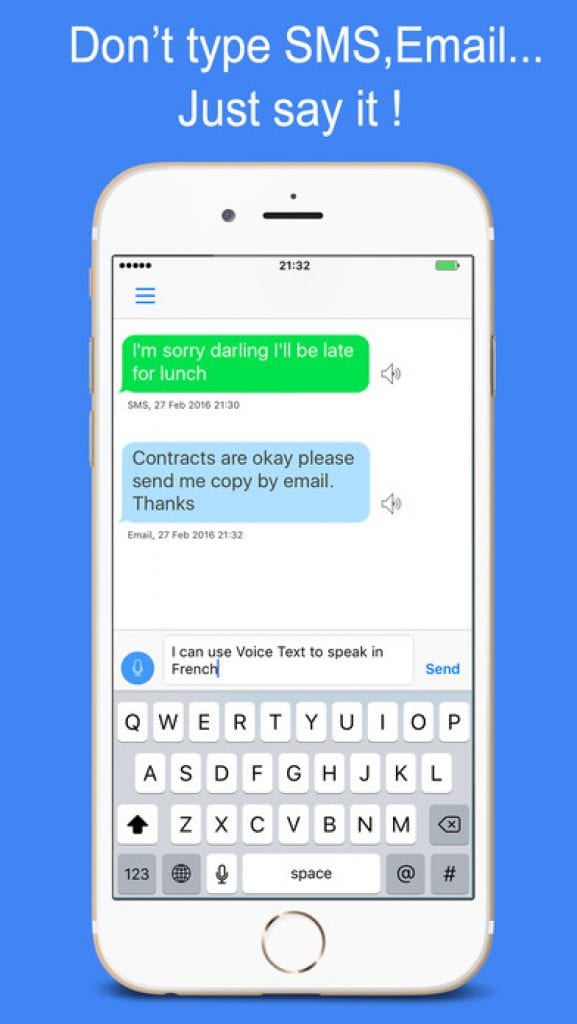 15. Voice Dictation for WhatsApp – Dictate your messages for the popular messenger
Don't tell us about you never use WhatsApp messenger. According to publications, it is one of the most powerful and using app together with Facebook and Twitter. But it also has its own disadvantages. For example, there is no function "voice to text" despite the fact that  iMessage and Siri have it.
It is not a problem anymore! Voice Dictation for WhatsApp will solve your problem and make your conversations more convenient. All you need is to tap on the microphone and say everything you want to send to  your friend or another person. All your words are recognized clearly and convert into a text that you can look at and it will be sent like a voice message.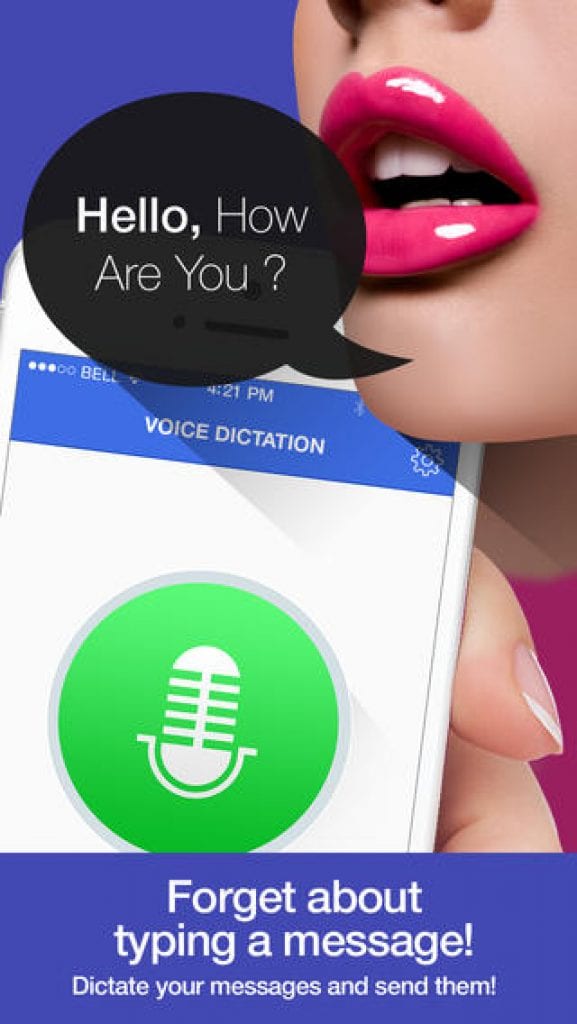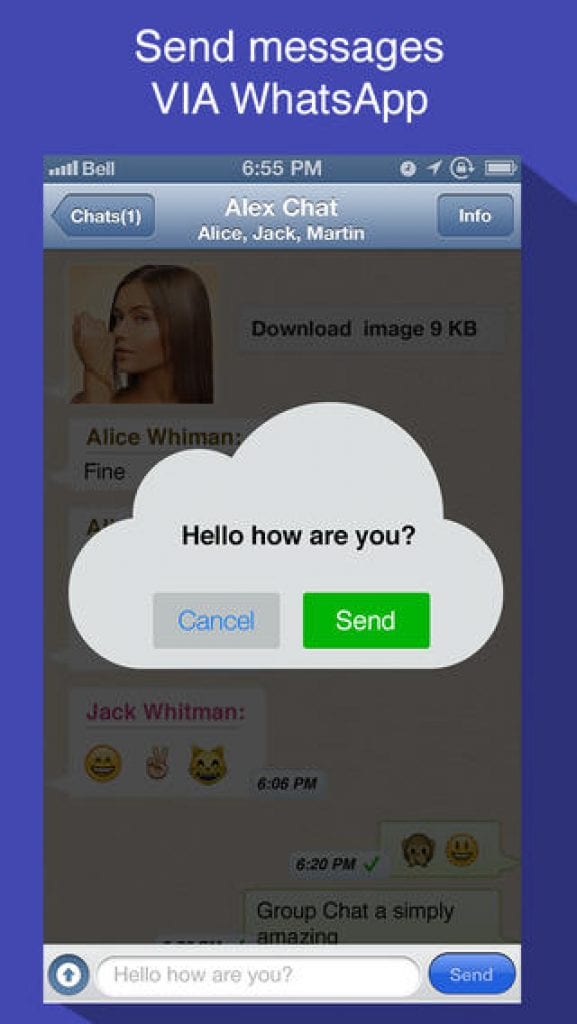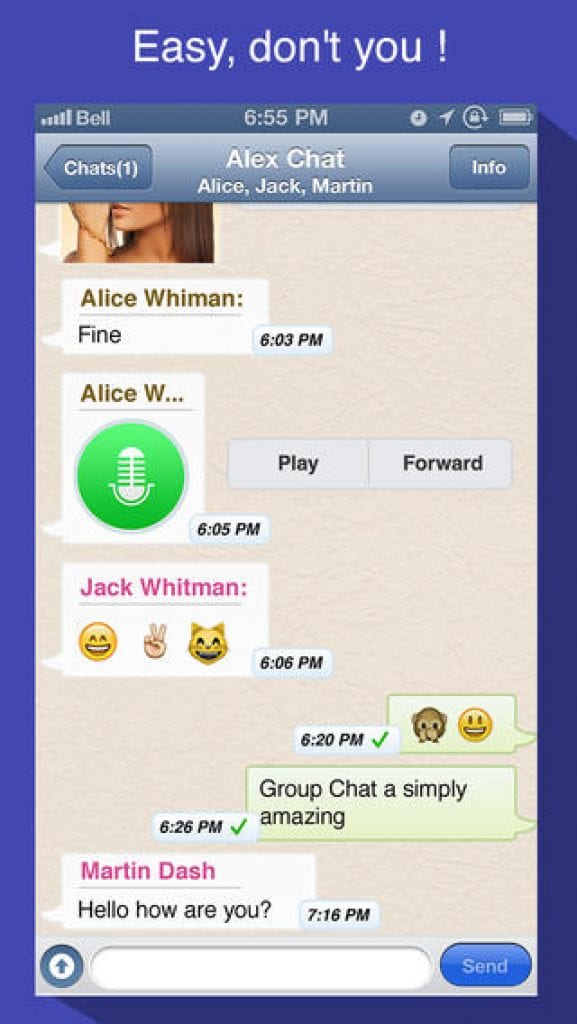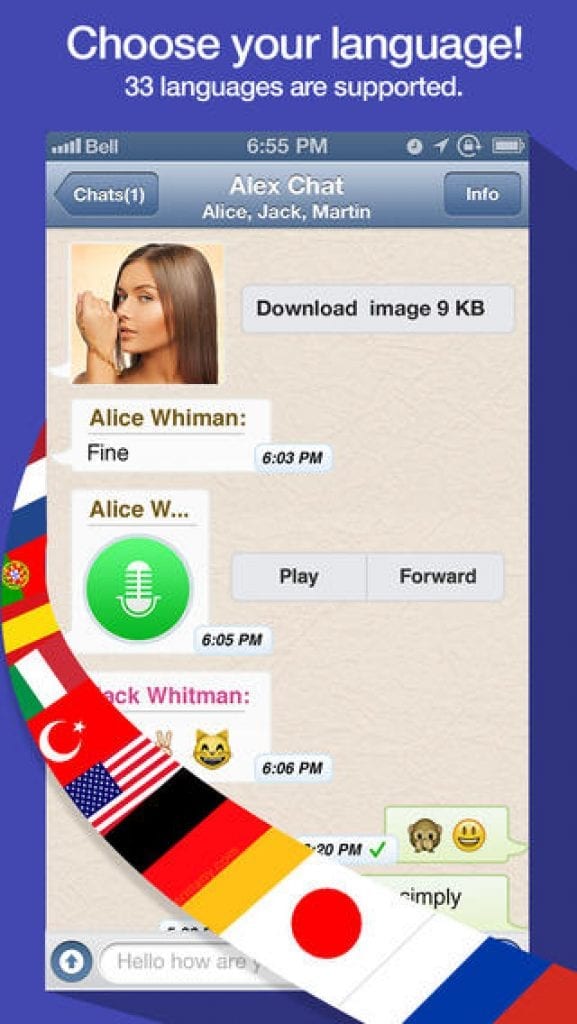 That's all!
Unfortunately, the majority of cool apps for iPhone are not free. But there we tried to find the most useful, convenient and free apps for both Android and iOS or , at least, the cheapest apps. Voice to text apps were created to make your life easier and safer. Use them while driving and don't be distracted by typing messages and you avoid a lot of problems. Use them while running, then you can notice a road or other obstacles. Use one of them while babysitting, then your child will be always in sight and won't be in danger.