Do you have your own blog or business? Then you definitely need a website where you can place all the information so that your consumers can conveniently get it.
By the way, these free QR code generators will allow you to place a link to your site in offline format almost anywhere, which will significantly increase the popularity of your website.
It is accepted to think that to create a website you need specialists who know how to write code, create layouts, fill the site, and so on. In fact, everything is much simpler than that.
Try these best website creator apps for Android & iOS. With their help you will be able to create your website right on your phone, spending a minimum of effort and time on this process.
Milkshake — Website Builder
Milkshake is an app for creating websites using your phone. In just a few steps, you can create a professional website for free and without any help. This builder does the basic work of creating websites automatically.
Attract even more followers on social media. Expand your business and reach out to a new market. Find like-minded people from all countries and get even more enjoyment out of the hobby.
It will take you less than 10 minutes to create a functioning website. You can use the app regardless of your experience in this field. First, you need to select the cards for the site. They represent the future pages that visitors will be able to leaf through.
Fill each card with useful information. It can be text, videos, or photos. You can also add links to social networks and other services. Choose the design of the cards. You can design them in the same style or use different variants. Choose the color, font style, and logos.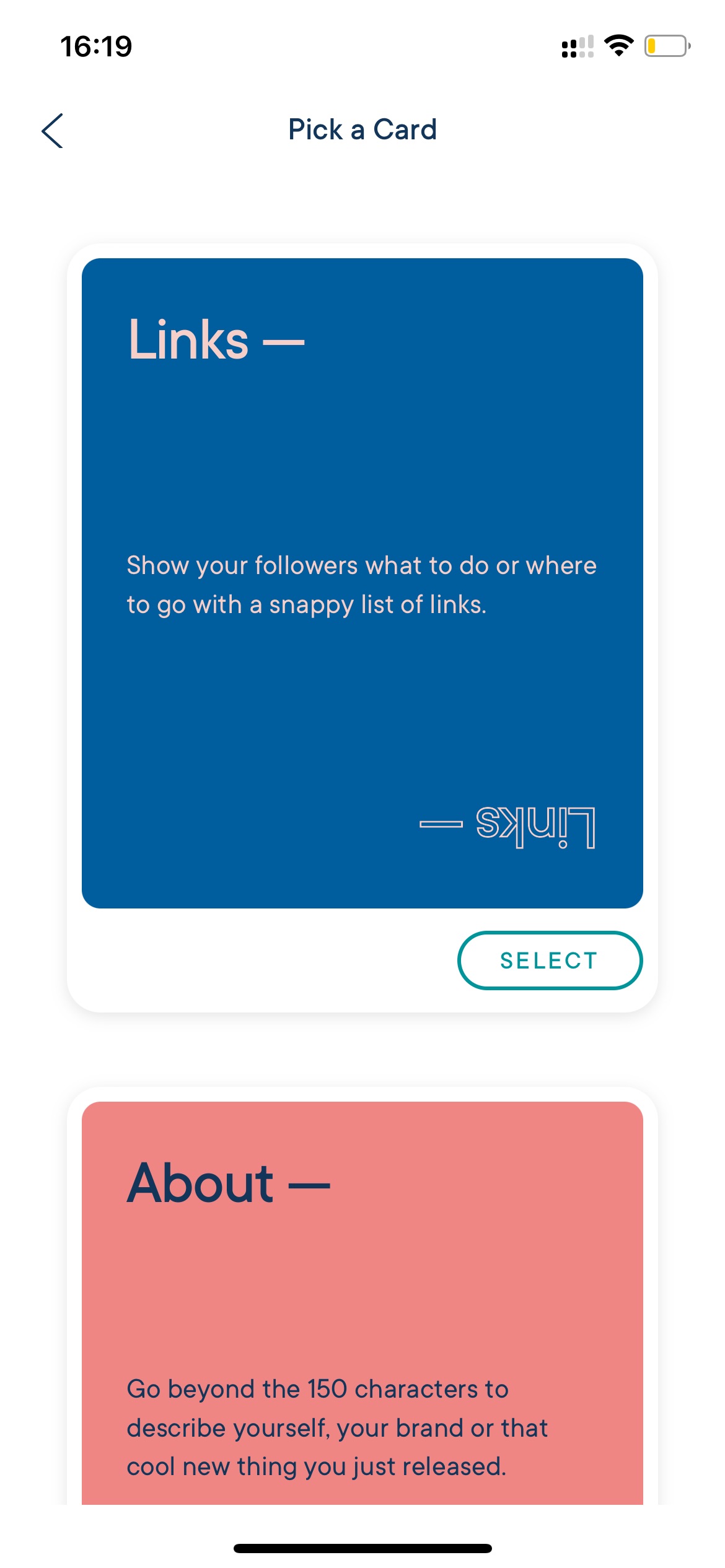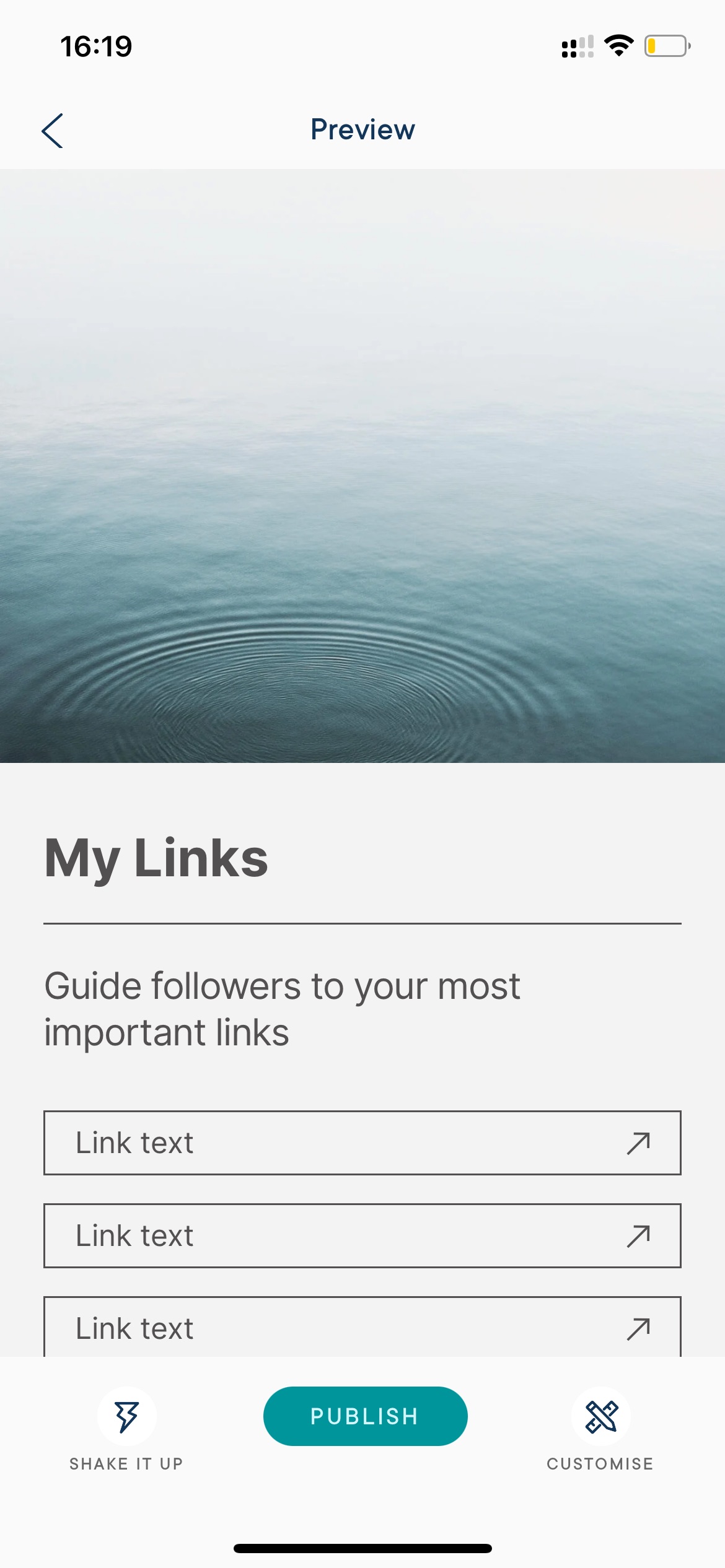 After you finish your website, copy the link and share it in your account. You can also send it to your subscribers and friends. In Milkshake, you can not only create websites but also analyze their productivity. Find out how many conversions were recorded this week on each of the suggested cards.


You may also like: 11 Free AI Text Detectors (Apps & Websites)
Weebly by Square
Weebly by Square allows you to create an effective online store from scratch. It is a budget option for anyone who wants to develop their business in the Internet space. Having your own website, you will be able to promote your products or services more effectively.
Now you can create and run a full-fledged site without the help of expensive specialists. Just a few minutes of time, and you will be the happy owner of your own online store.
In this app, you will find instructions and tools to build a website. A huge choice of design, the ability to add your own logo, and a wide range of functions to promote products and establish trade online. It is based on a drag-and-drop process, which requires an electronic device with a touch screen.
Replenish your assortment using photos from the gallery. Statistical data is available to you at any time for full control of what is happening. You can note the dynamics in visits and turnover for a certain period.
Find problems in the work of the site before they affect your profits. You can always make adjustments to the work of the online store. Now you are not tied to a single location and do not need to rent space.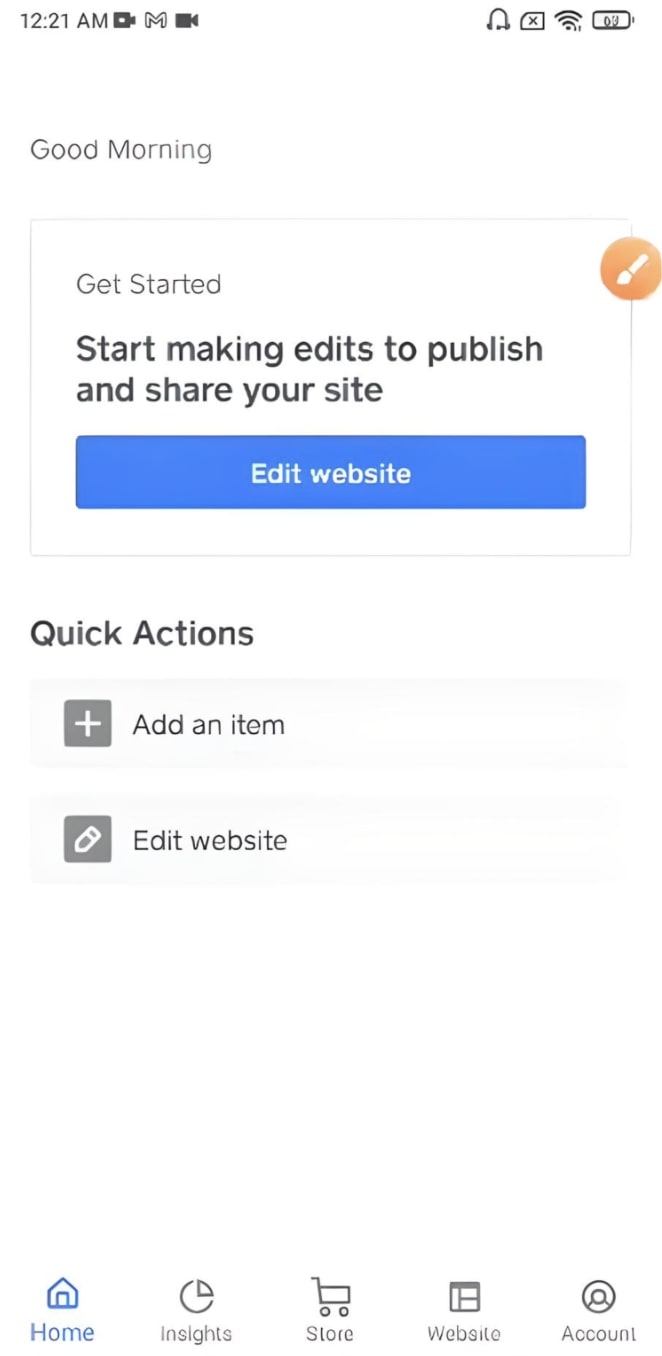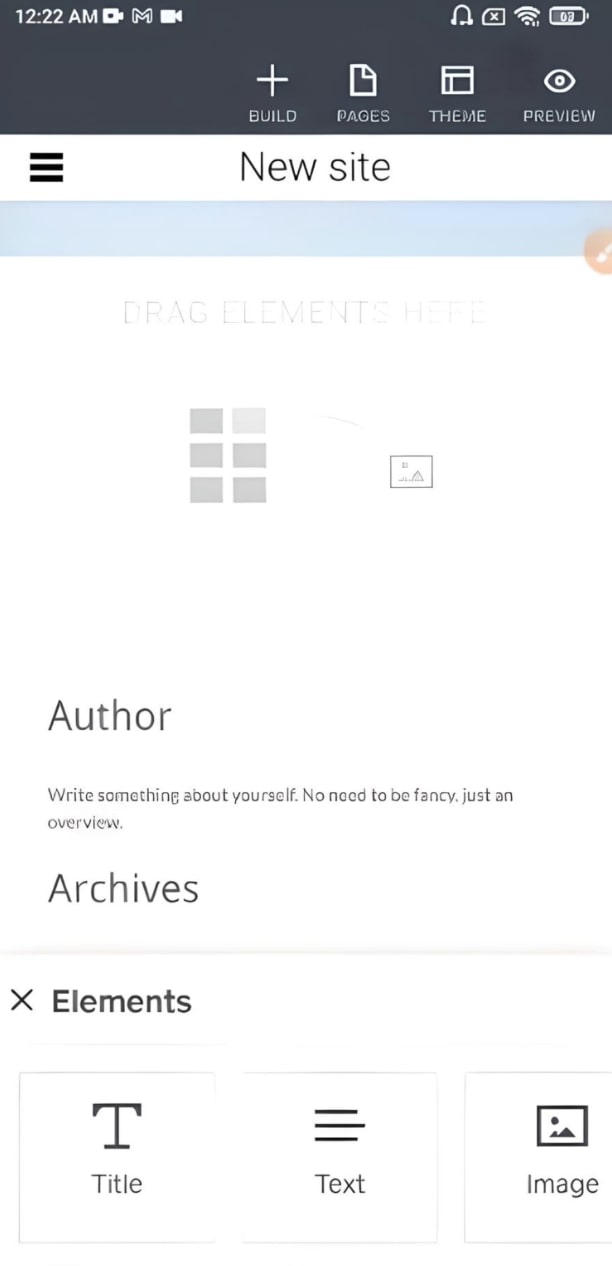 With Weebly by Square you can complement your site with a blog, where you can get feedback from customers and communicate directly with them.


Website Builder for Android by The Simple Different Company
SimDif is a powerful website builder that is ideal for working from a phone. Here you will find the most modern functionality and many useful options. You will get great results without investments and long waiting times.
Now you can start working on your phone and continue it on your computer without fail. You will not have to get into the technical complexities of creating websites: concentrate on their appearance and the growth of popularity.
The website builder is popular among representatives of various professions. Businessmen, bloggers, and service providers need their own websites to increase productivity. You can create a website if you want to find like-minded people or share your thoughts and hobbies with others.
SimDif has step-by-step instructions for beginners. Create a site that can compete with others and will appear at the top of search engines. The finished website will fully reflect your vision: appearance and functionality depend on your wishes.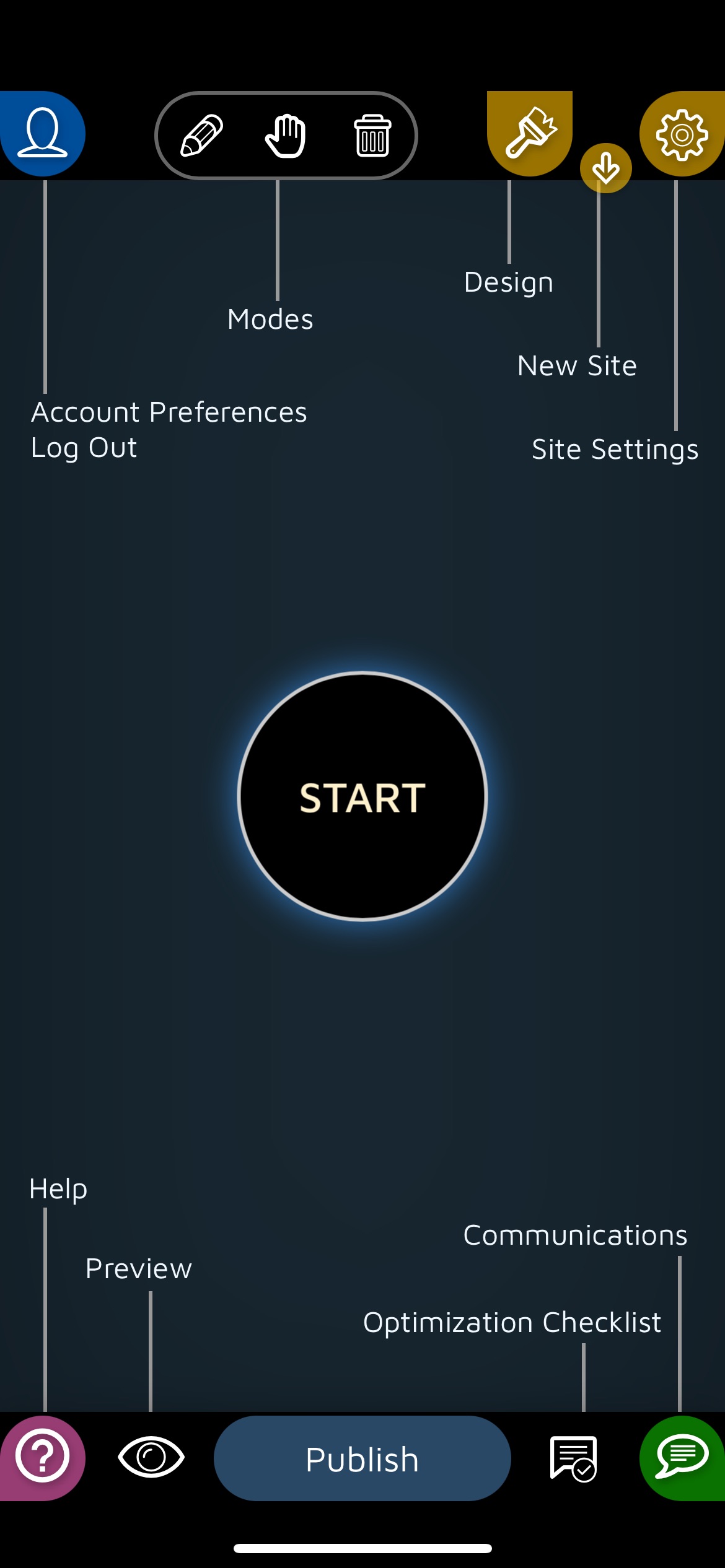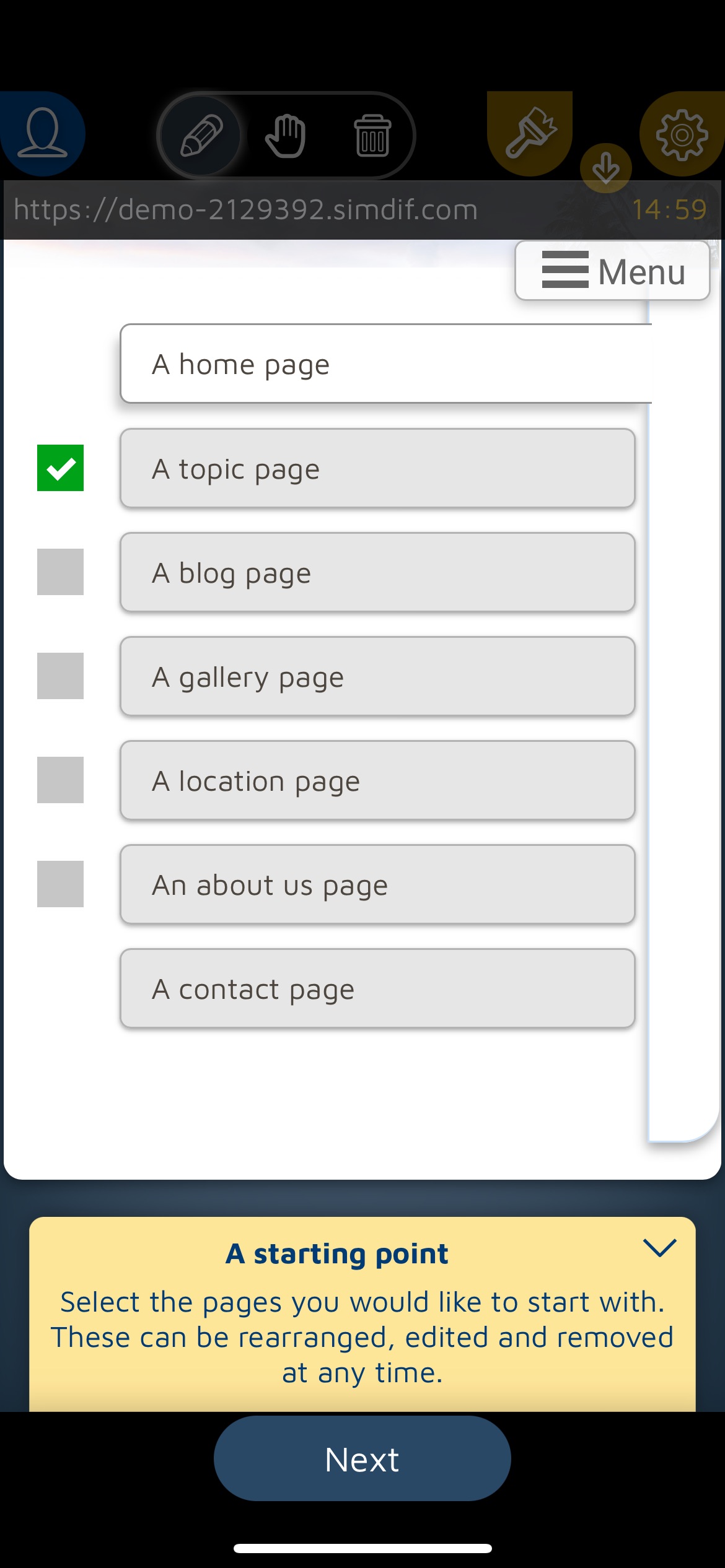 Communicate with visitors directly with the help of a convenient and secure chat. This way you will not miss any orders and can be in touch at any time. Analyze statistical data and optimize site performance. Install one of the offered versions: Starter, Smart, or Pro. Evaluate the new generation website builder.


Wix Owner – Website Builder
Wix Owner offers a great solution for your business. Use the digital option of a store or office, to get even more orders from all over the world. Get a real website or online store at your disposal. Try a new look and take your sales to the next level.
Here you can create, complete, and improve your store or service website. Tell thousands of customers and clients about yourself. This app is suitable for any field of activity: entertainment, services, products, blogs. Get a ready-made website that will help you attract new customers and retain regular ones.
Using the Wix platform, you can be sure of the quality and reliability of the site. Here you can post any information: text descriptions, photos and images, video reviews, and customer testimonials. The appearance of the site and its functionality are not inferior to those on which experienced specialists worked.
Use templates with different designs to get the perfect match for your idea. You won't have to look for people to write complex codes: all the work happens automatically. Get the opportunity to create your own online -store, where you can display goods, accept payments and communicate with customers.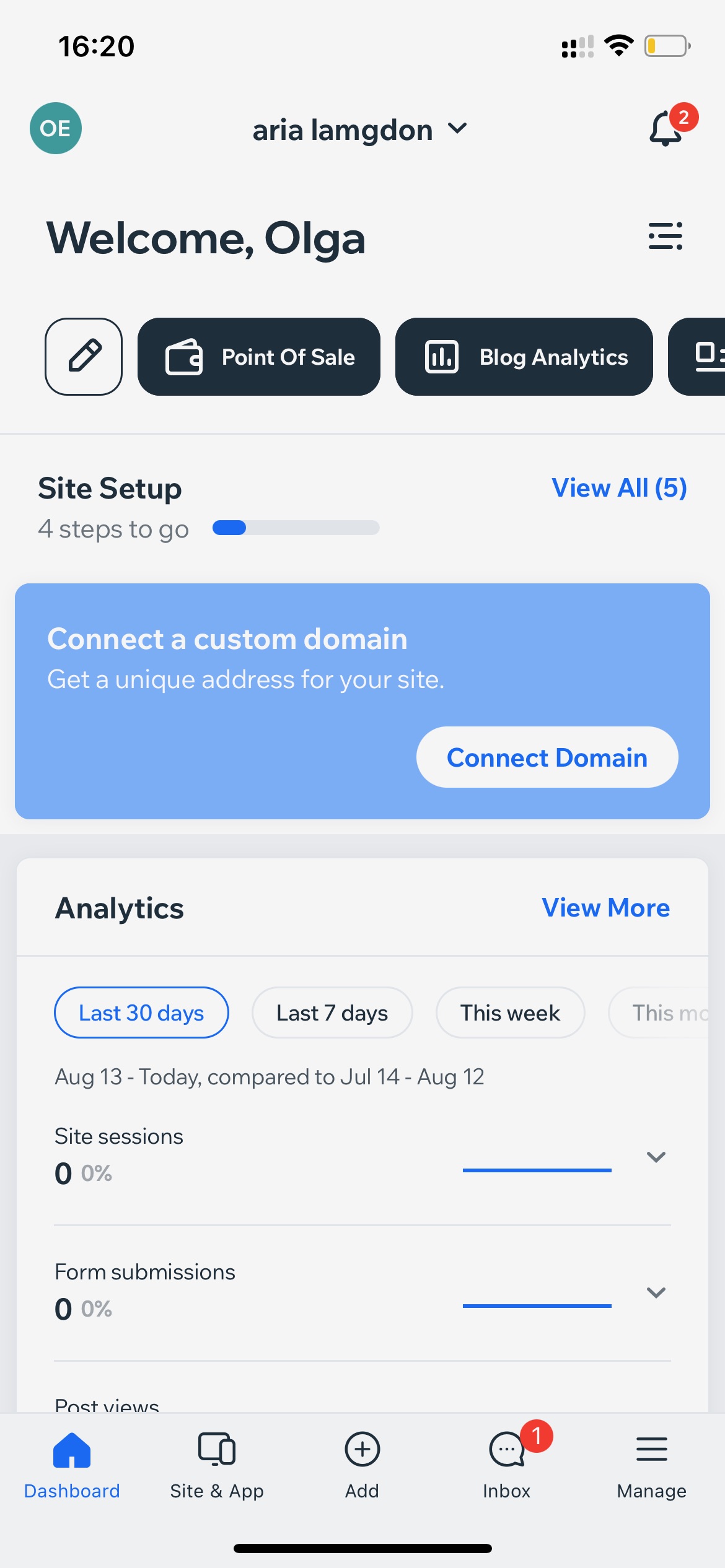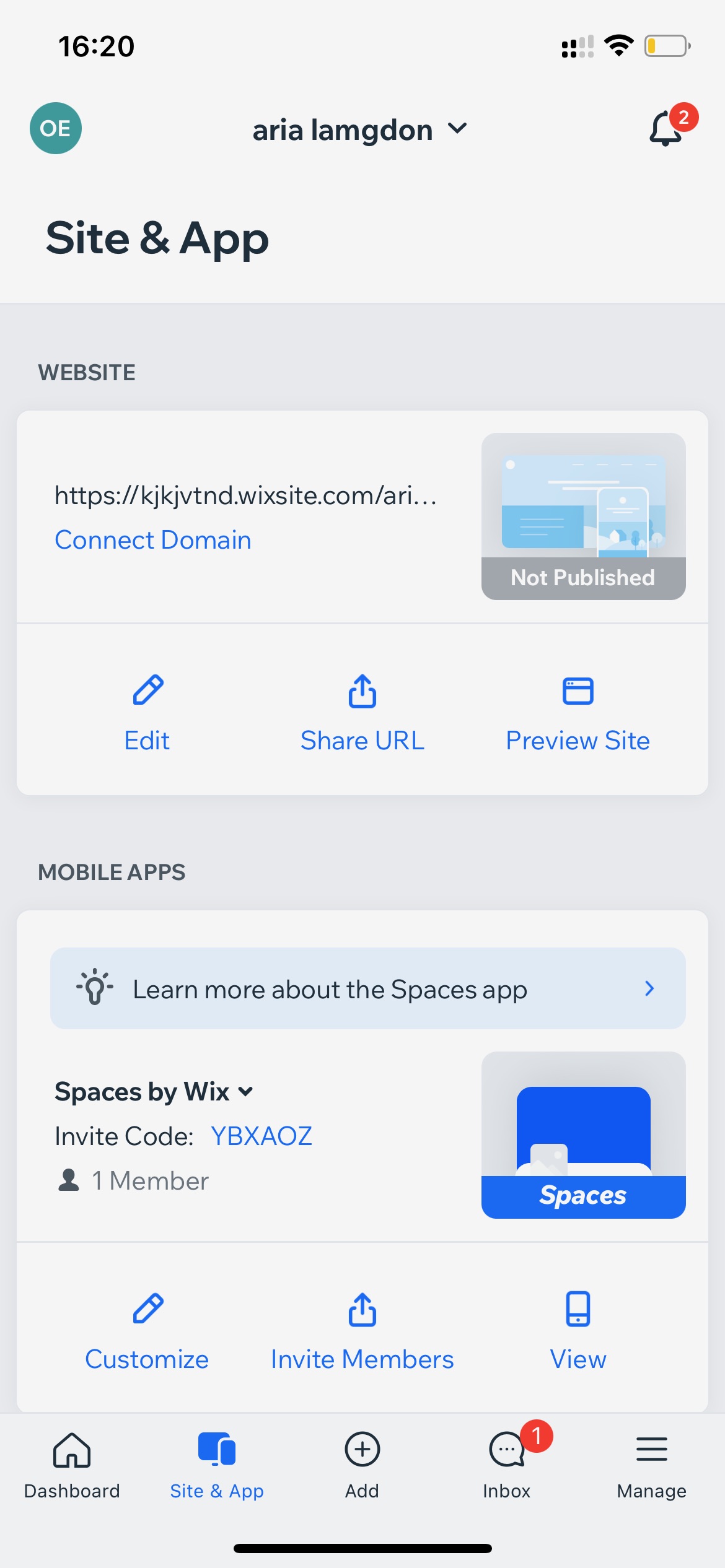 Introduce a bonus system to make your store popular and modern. Promote your product on blogs and social media. Open your online store from scratch and bring it to incredible success with Wix Owner.


FreeSite – Website Maker
If you don't want to spend money and time on designing your own website, FreeSite is the perfect solution. This app is essential for creating an existing website or online store from scratch. Here you will find everything you need to create, fill, and promote your site in the first lines of search engines.
Design it to your taste, display your products, and receive orders from customers in a convenient format. A wide range of tools for trading and free hosting make FreeSite indispensable for entrepreneurs and bloggers on social networks. All work can be done from your phone or tablet without installing extra programs.
You will move towards creating a website step by step. Make it convenient for both yourself and visitors. It can be free, and if you want, you can buy a domain name in the app. This will help you get rid of ads forever. Do not forget to visit the site at least once every six months. This is necessary to keep it up to date.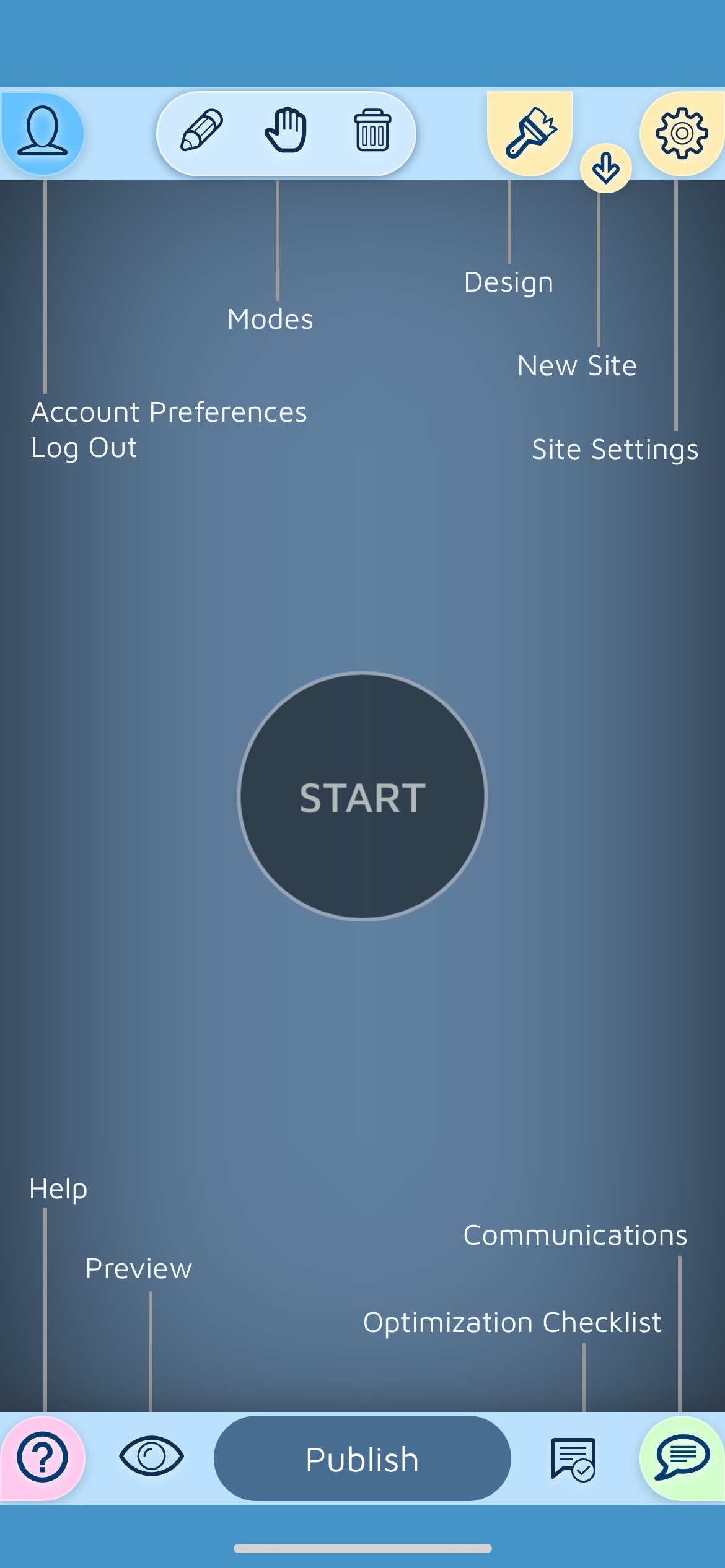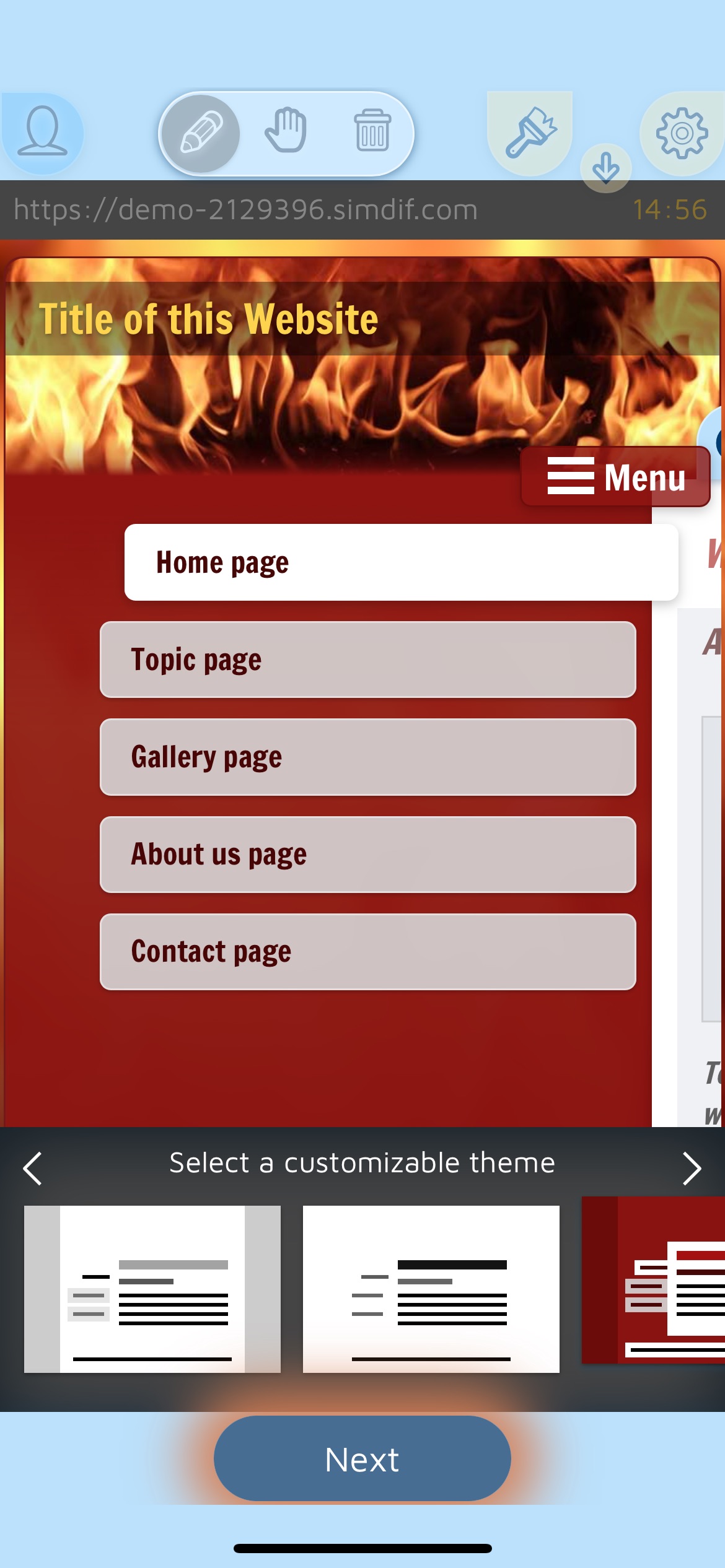 The free version of the site supports up to 7 pages. You can specify photos and videos of the product and put links to social networks and partner sites. If you have a regular store or warehouse, supplement the actual information with a map of the area. You can also access statistics on visits and the popularity of links.


Jetpack – Website Builder
Jetpack is the easiest and most convenient website builder, which is suitable even for beginners. Free features, useful options, and clear instructions on how to create your own website. With its help, you can start from the beginning without the help of experts and investments from your side.
Choose the design of your future website or blog, fill it with relevant content, and promote it among your competitors. The app is powered by WordPress, which allows you to use it on a phone or tablet.
You can choose the appearance of the finished website yourself. You are offered a large selection of themes, colors, and function settings. All actions are as simple as possible and are outlined in the detailed instructions. Familiarize yourself with the advice of professionals before you launch the website.
After you familiarize subscribers and customers with your website, you can keep statistics of visits. See how much change there has been in the number of new users and how many people clicked on an active link in a week.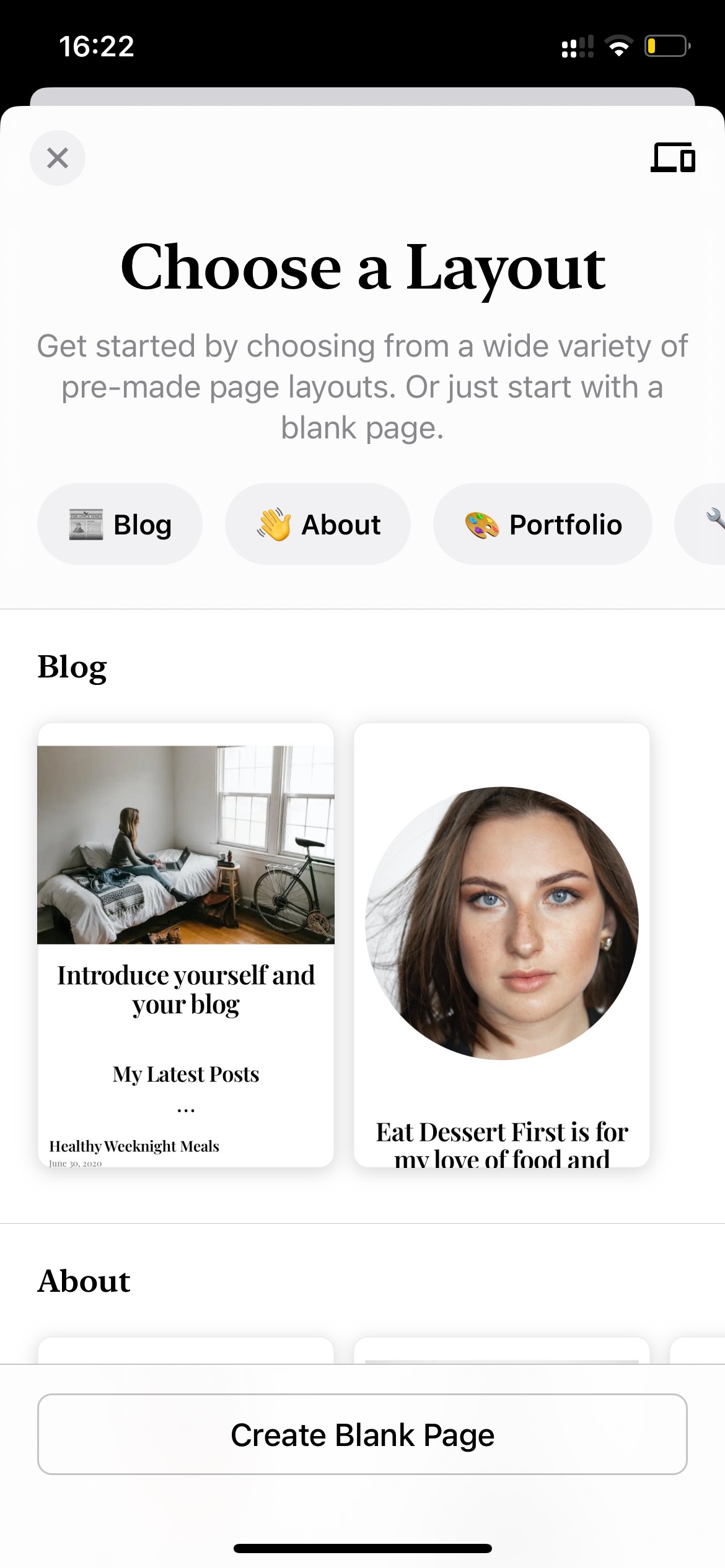 Note which posts and promotional materials attract more attention. You will be notified when there are more followers, new likes, and comments. Don't miss out on customers – respond to their questions and orders instantly.


You may also like: 11 Free Brochure Maker Apps & Websites
Jimdo Creator
Jimdo Creator offers a new app for creating websites via phone. Do all the work of creating and managing your own website or online store remotely from any device. This approach simplifies the effective control of online business.
Anyone can use the site builder, even without special education and programming experience. All work is free of charge, which is convenient for novice users. Decorate the site to your taste. Choose the theme and color design. Choose options that will help you optimize control over the work of the website.
Decorate your service with colorful posts and photos. If desired, you can publish a detailed description of each product, as well as periodically hold drawings and promotions. Upload content about unpacking products, and publish reviews of satisfied customers.
Do not forget to familiarize yourself with the analytics section, where the actual data on the number of new subscribers and link clicks are set out. Ready-made sites have regular and mobile versions. If you own an existing site, just go to the app and enter the site address and password.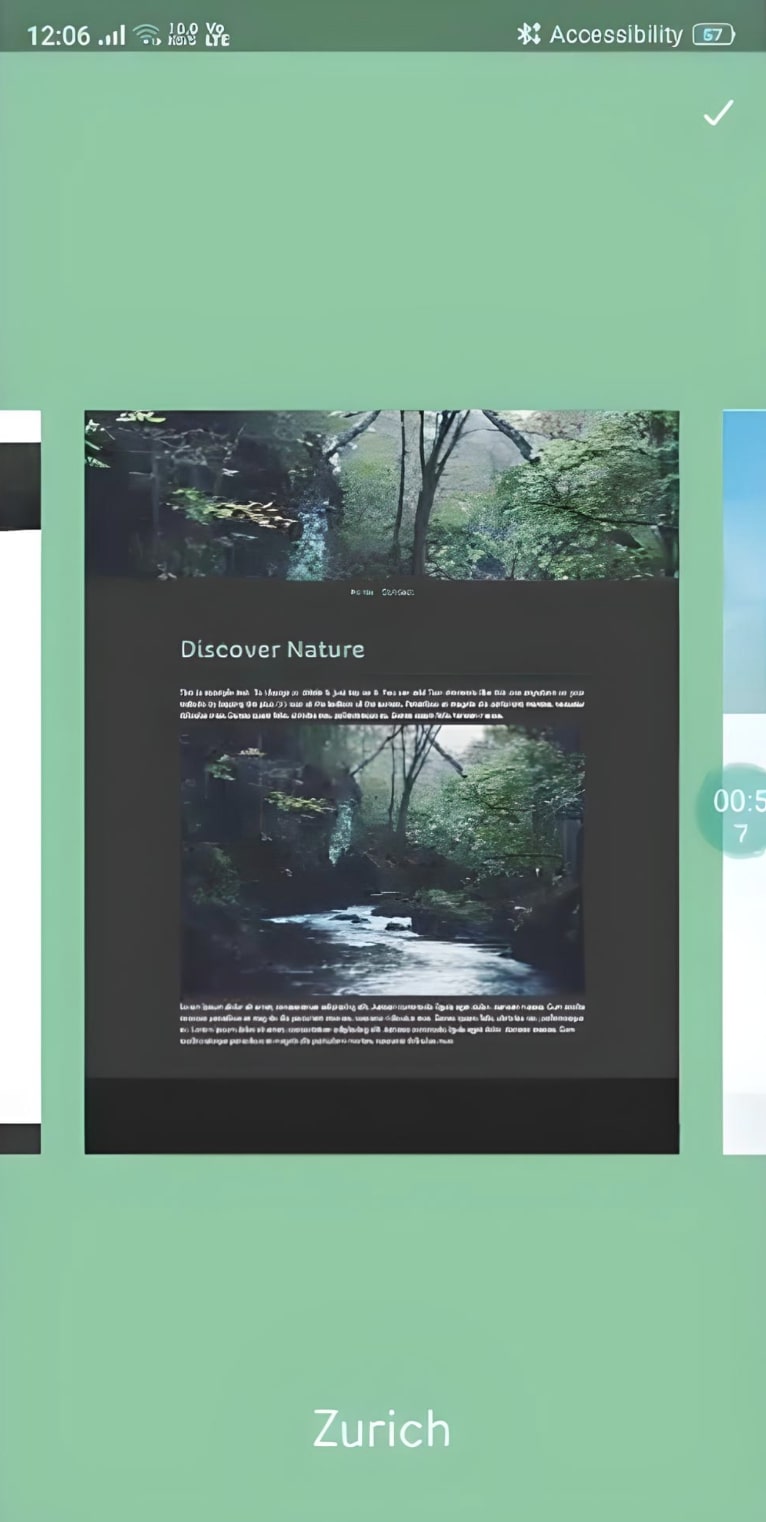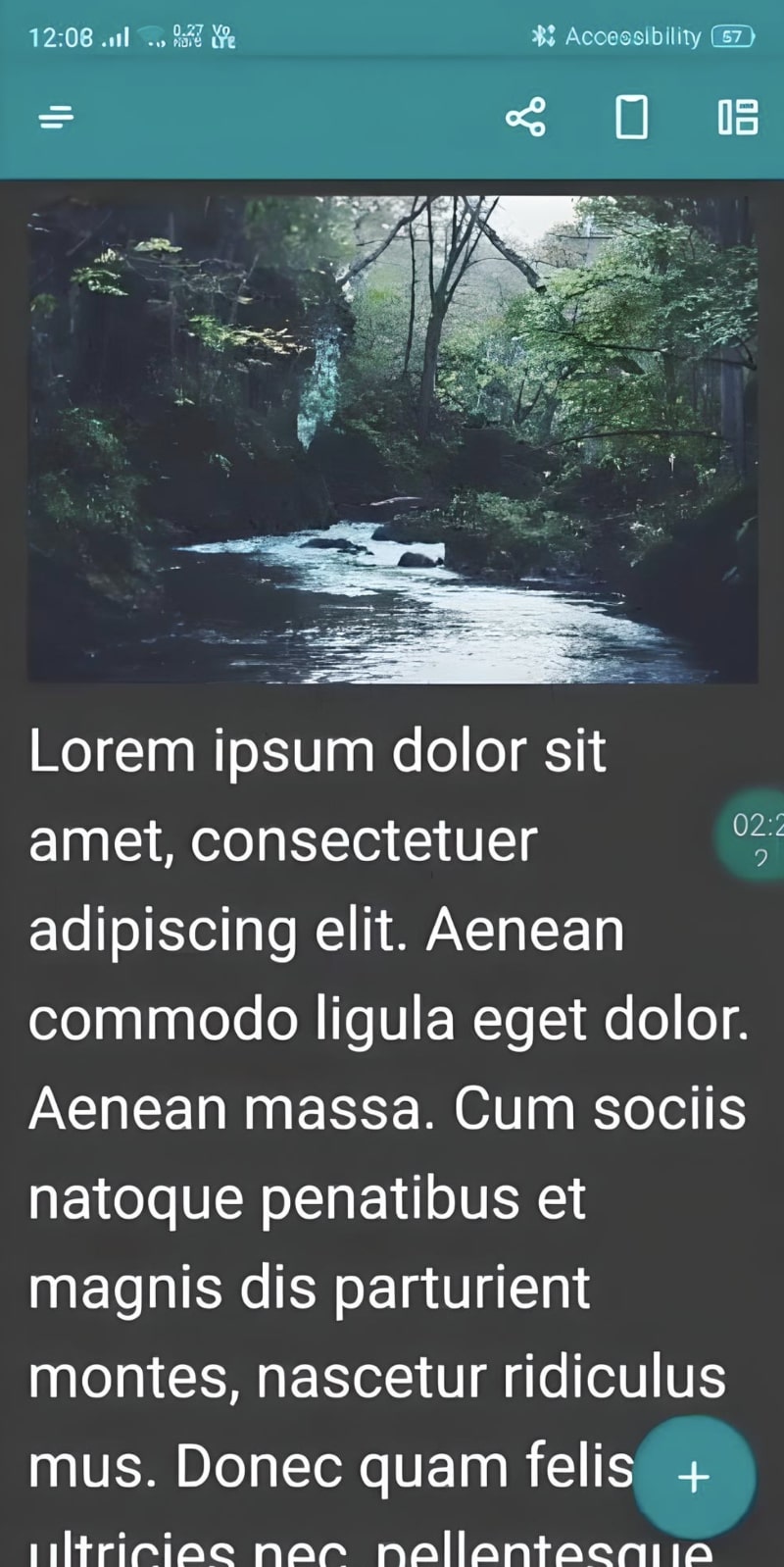 Now you can edit and add content directly from Jimdo. Join the millions of users who have already mastered this useful website builder.


WordPress – Website Builder
WordPress gives you the opportunity to create your own website and track its activities from your phone. You have all the options available to you to create a complete website that can be turned into an online store.
Create a unique website to stand out among your competitors. Use your creativity: Make it bright and unusual to quickly gain popularity and rise to the top. Based on WordPress, you can not only construct a website or blog but also actively work on improving it.
To attract customers and increase demand for goods, keep a news feed, conduct interviews with popular bloggers, and send invitations to drawings. Don't forget to share stories about new arrivals with your subscribers. Fill your blog with colorful photos and interesting posts.
All your ideas can be saved in a draft and returned to them when you want. Tags will help users quickly find the right product or service. With the help of automatic publishing, subscribers and friends on social networks will be instantly notified of a new record in your account.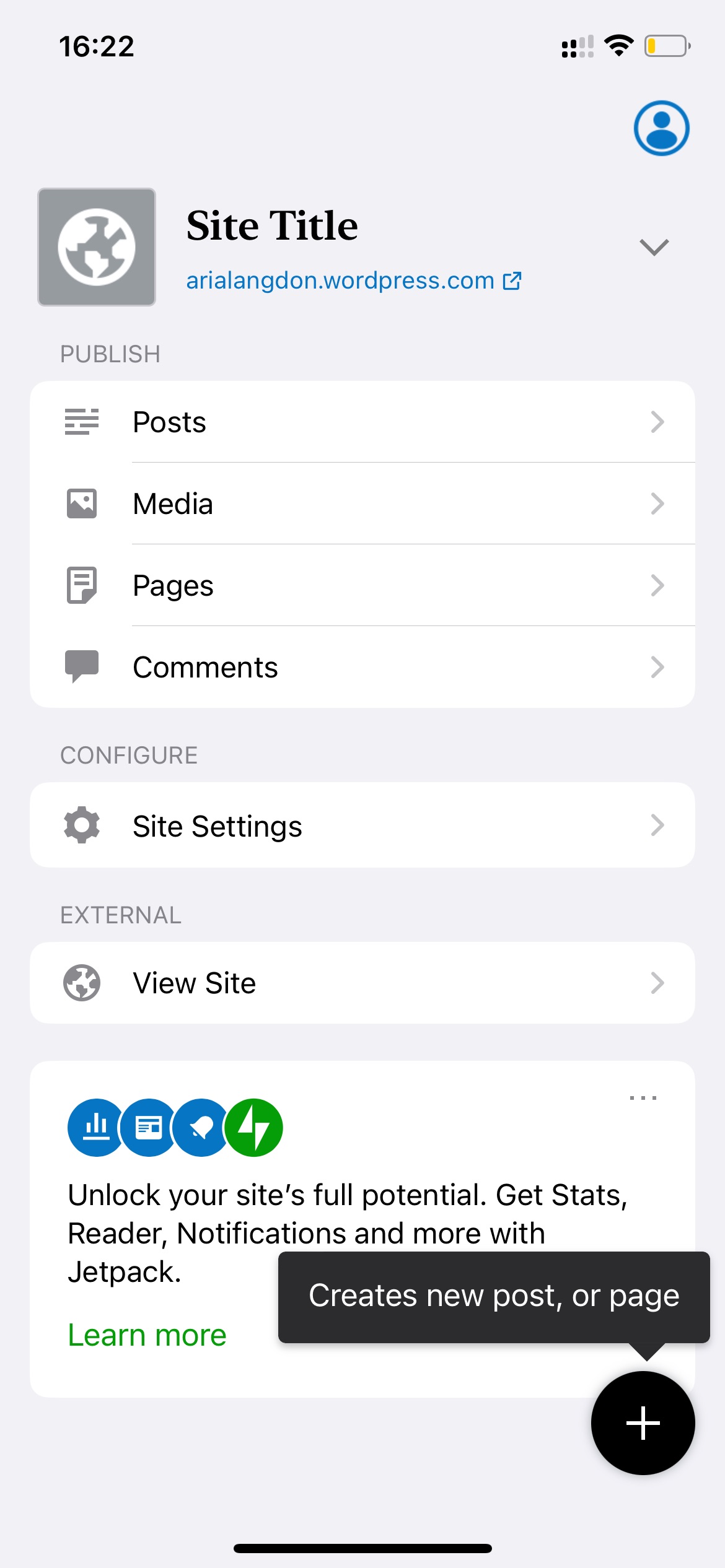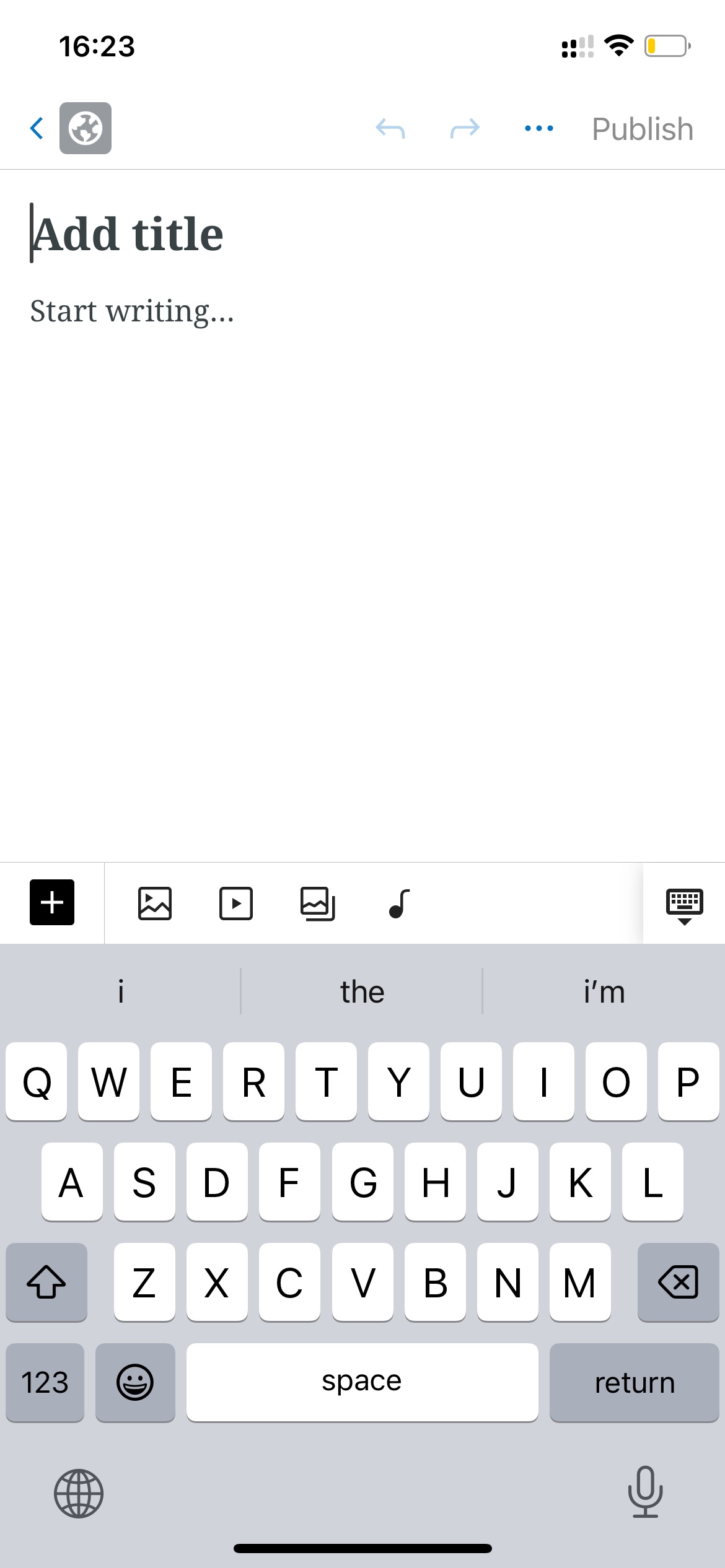 You can always find out the real state of affairs based on statistical data. This is a useful tool for analyzing visits and the number of new subscribers on the site. As soon as customers give a like to any post, you will receive a notification.


Website, Store Builder – Boomer
Boomer is designed to make it easier to create unique websites and blogs. Now you can choose your own design and functionality of the site, and customize options for laying out and selling goods. You can also communicate with clients and customers directly through the built-in chat.
As a result, spending a few minutes of time, you will get a ready-made site for any purpose. With its help, you can conquer new markets and find sponsors. Increase the number of followers on social networks. All your actions, including product presentation and communication with customers, are copied in the app.
By opening Boomer, you will get the opportunity to create a fully functional and working website without extra investments. You don't need to hire staff to oversee the activity on the website.
It doesn't matter if you are a seasoned businessperson or just starting your sales journey. You will personally manage and control your own website, so this option will be the best for everyone.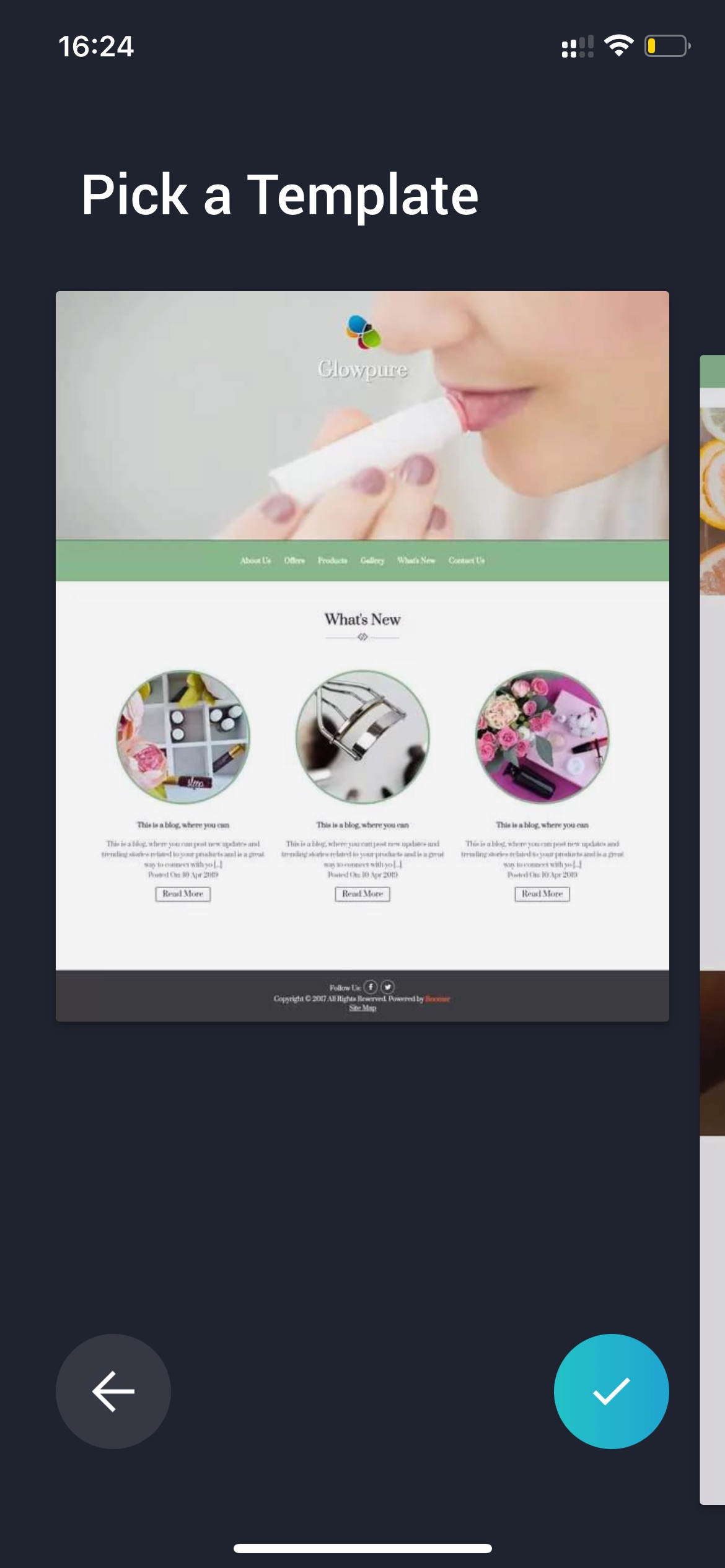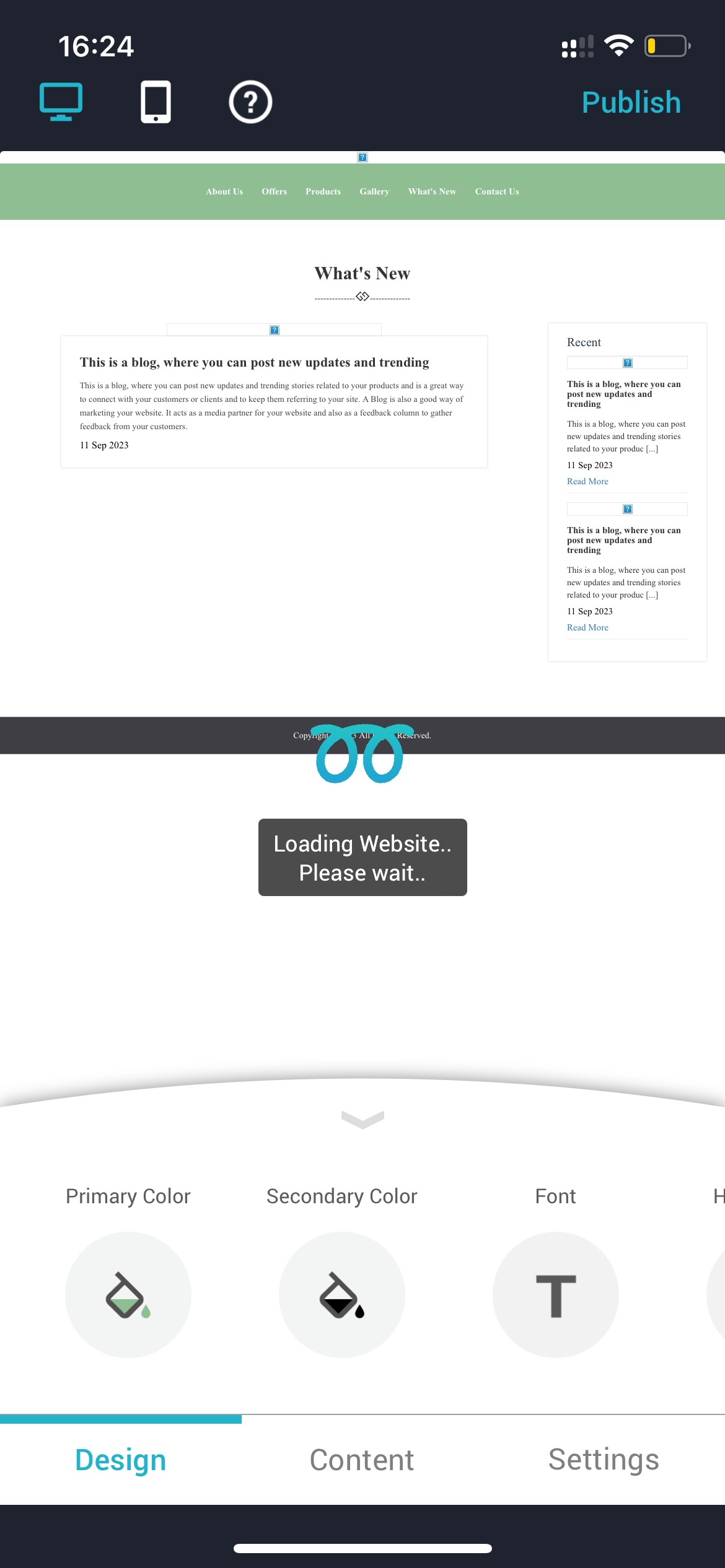 All templates and themes to work with the builder do not require payment. Install Boomer and get acquainted with its capabilities in practice. Your business will only benefit from the appearance in the Internet space.


Boost 360: Create a Website
Boost 360 will give a second breath to your business. This app is definitely for you if you work in an entertainment organization, or run a restaurant or a bookstore. Medical, catering, and training sectors are also welcome.
Based on this app you will design a new website, develop perfect business cards, and get new clients from the comfort of your home. Make your website or online store work for you. Get acquainted with modern methods of electronic marketing, and use unique opportunities to promote your own business.
This offer is relevant for both large companies and small businesses. In your hands are tools to manage your website, blog, or online store. You can change the name and products, offer your price, and develop an actual system of discounts.
Entertain your members with interesting publications, new photos, and exciting giveaways. Create a website in minutes and share the link on your social networks. When you are finished, you can evaluate the site's readiness and tally your points for each section.
Send the data via email and messengers. Electronic business cards will help you find new clients and gain sponsors. All payments can be made through Boost 360. Multiple payment options can be entered for user convenience.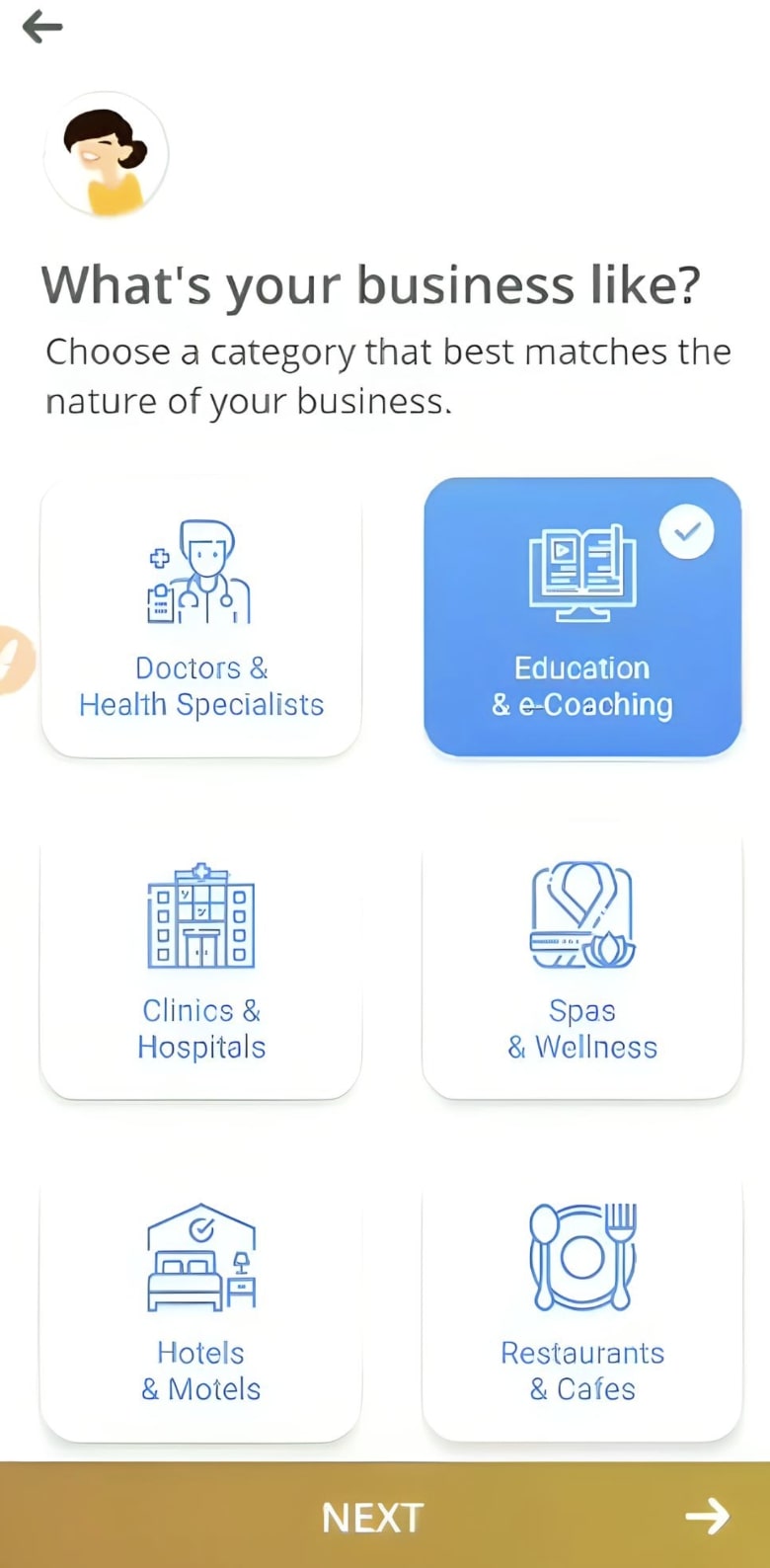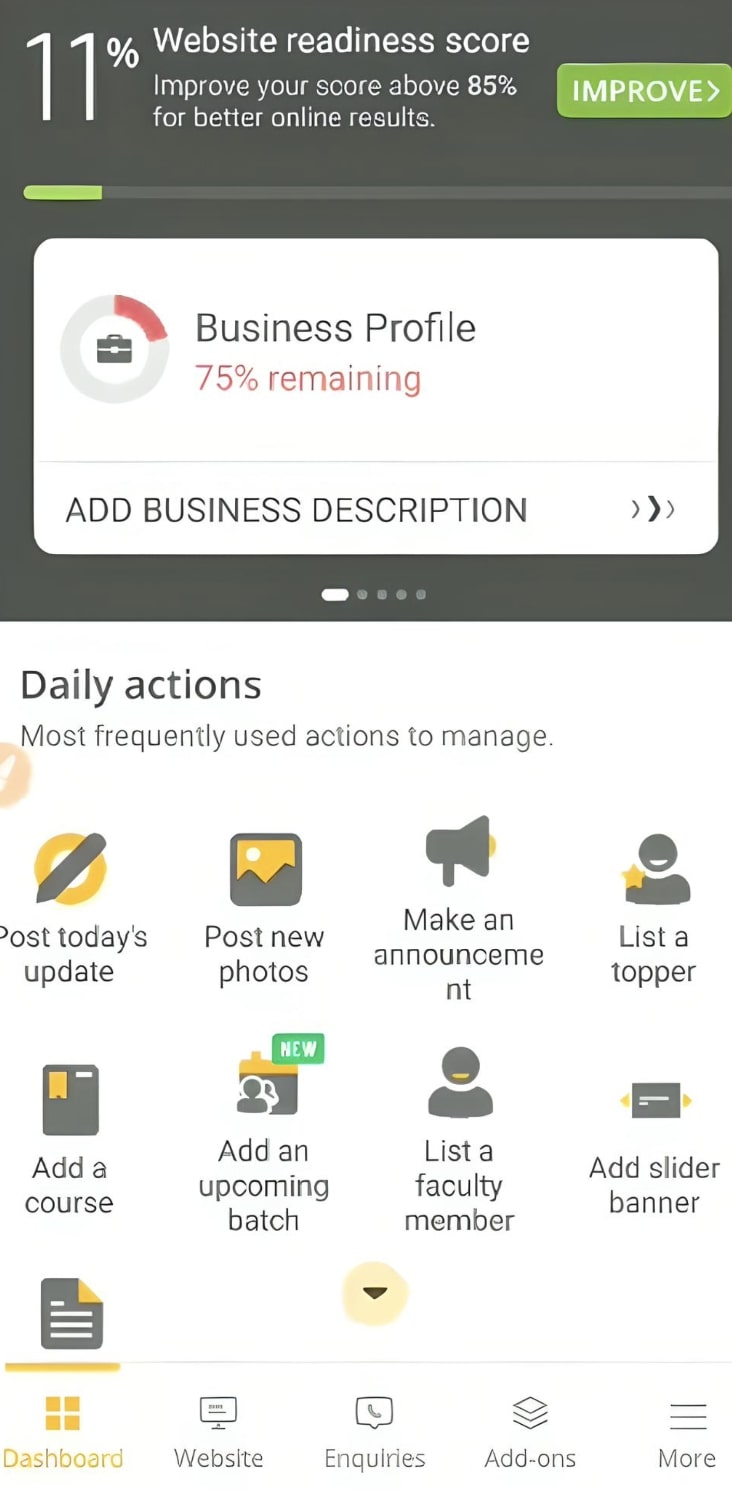 The effectiveness of publications and advertisements can be easily checked in the statistics section. This will help to better know the interests of the target audience.


You may also like: 9 Free Font Detector Apps & Websites
Universe — Website Builder
Universe makes website creation simple and understandable even for users without special skills. The finished website does not differ from those created by experienced programmers. Take your online sales to a new level, conquer new horizons, and increase profits.
To get a working website you need to choose a domain and familiarize yourself with the step-by-step design process. All complex elements take place without your participation and are controlled by artificial intelligence.
You will open your online store in the shortest period of time, and the work on its creation resembles a game of constructors. This app is suitable for increasing subscribers and attracting customers in any sphere.
You can make an advertisement for a beauty salon, tell about a change in the menu of a trendy restaurant, or notify subscribers about a new book in the store. Just drag and drop photos of the product, and add an up-to-date description and price. Choose the right template and make your own adjustments.
Universe allows you to automatically highlight the right link in TikTok and Instagram. No complicated codes or time-consuming customizations. Be aware of how many people responded to the contest, how much product is in stock, and how relevant the social media advertising is.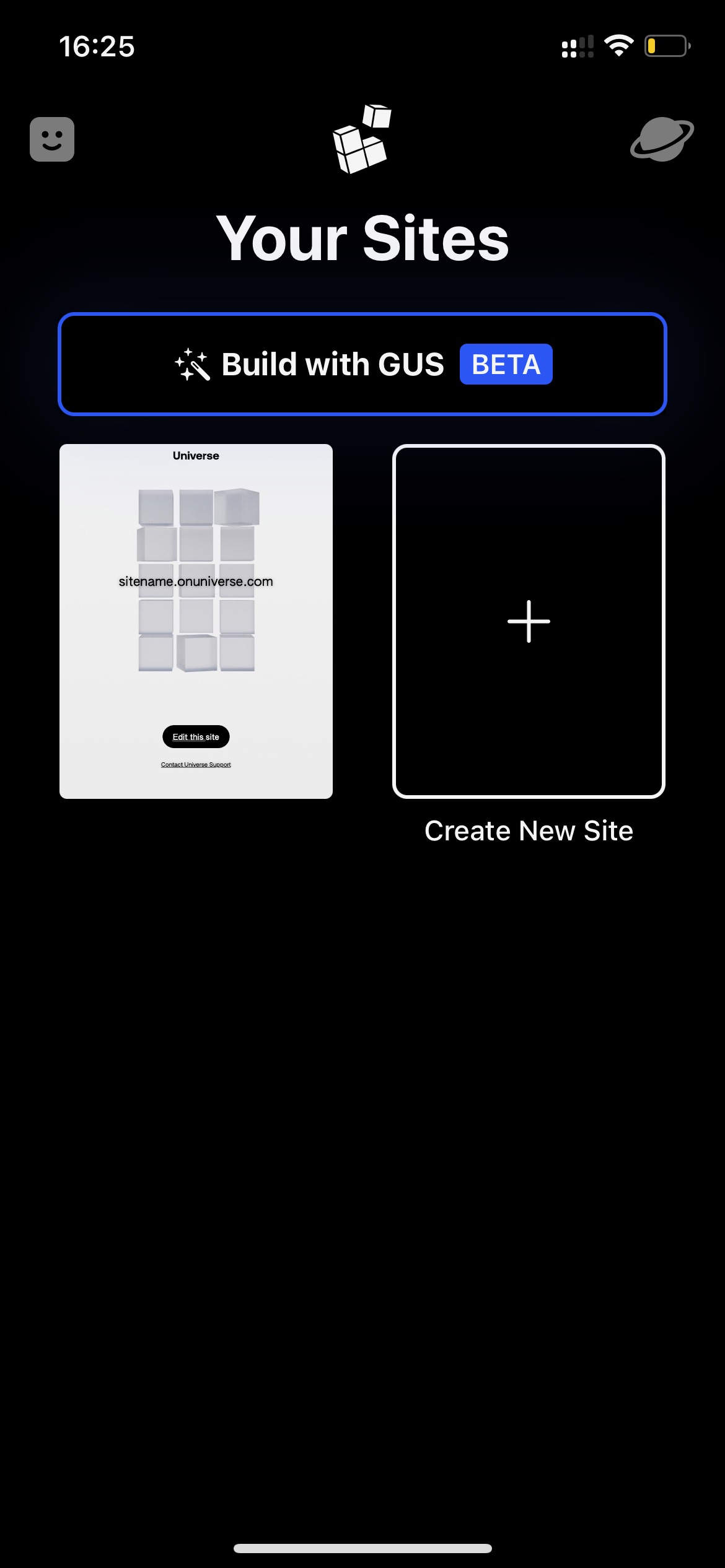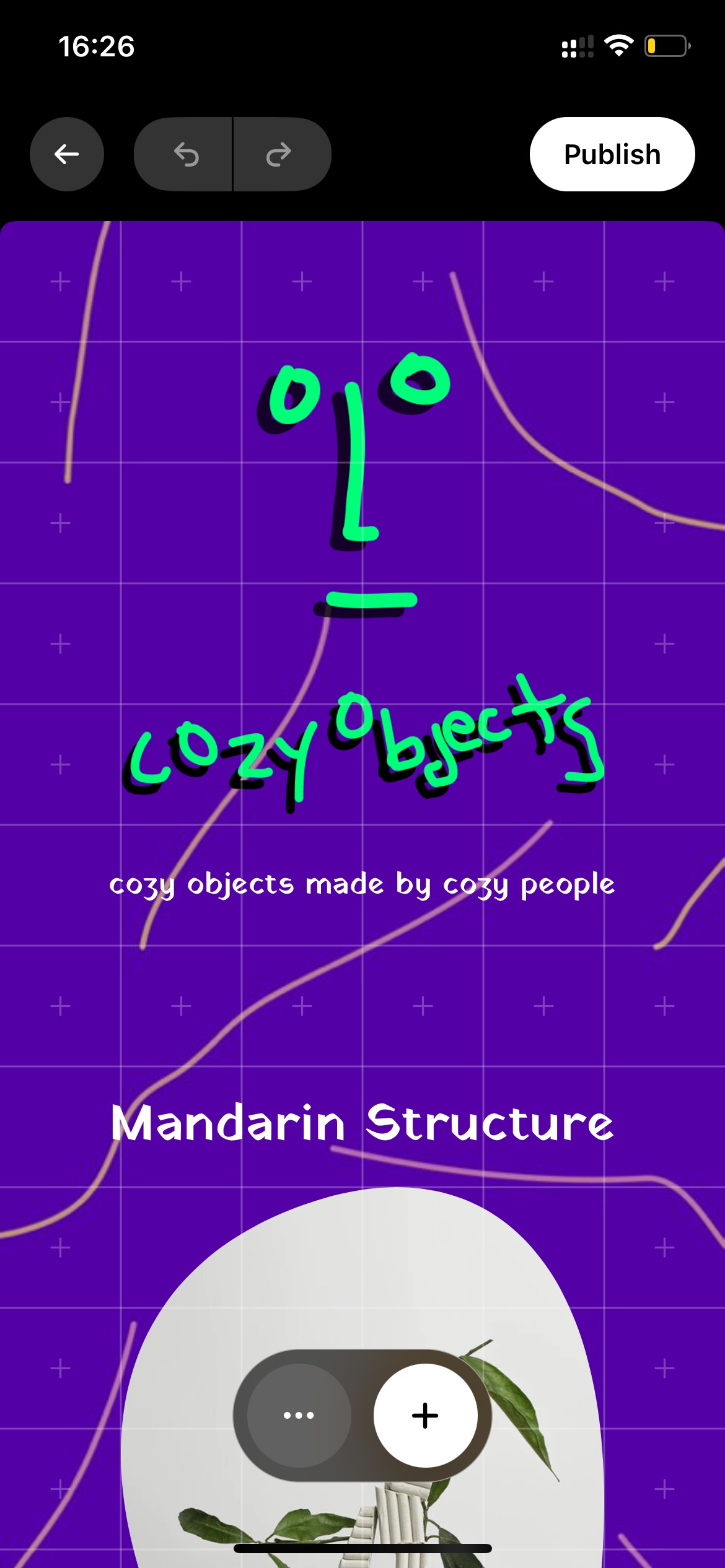 All payments can be made through different payment systems right in the app. With the PRO version, you will get access to premium templates and can choose an original domain name.