Smart meters are becoming more and more popular, and energy companies now let clients monitor their energy consumption through apps. But with so many options available, it can be difficult to decide which one is best for you.
That's why we've picked the best energy smart meter app for Android & iOS you could try. These are home automation apps that help to monitor your usage and cut energy bills. From making data usage input way easier to offering energy-saving tips, these apps are here to cover all your needs. Let's dive in!
Hugo Energy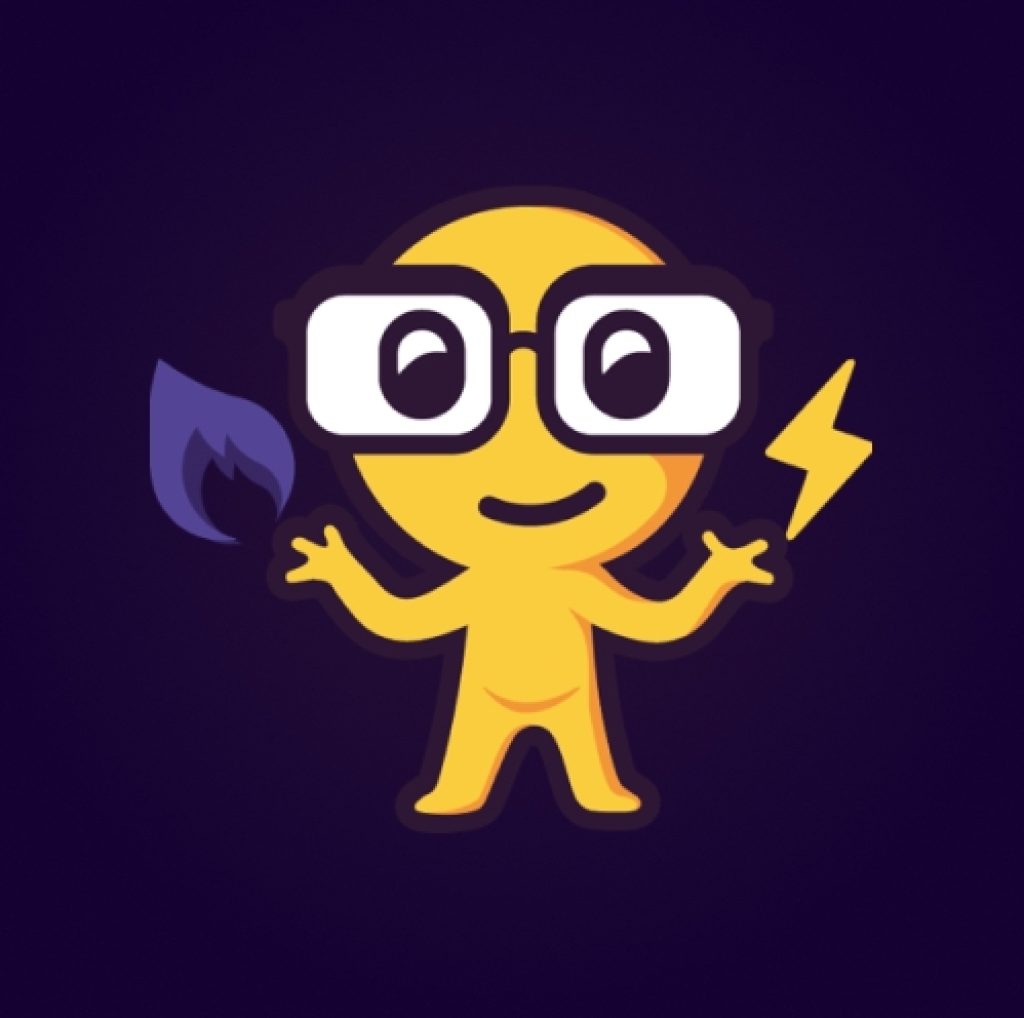 To begin with, we have an app that helps to reduce your energy bills. Sounds tempting, isn't it? Well, according to the stats, the app is able to reduce bills by 12%. The concept of this app is simple, and the UI is intuitive, so the app is accessible to everyone.
It syncs your meter and collects usage data during the day. Then, the app will present the data via interactive graphs that are easy to understand. Thus, you'll be able to track electricity and gas usage on an everyday basis. In fact, it doesn't only help you save on energy and gas but also reduces your carbon footprint.
Plus, the app comes with a calculator you can use to count up the bills. You can also set budgets with max spending, and the app will alert you if you'll step over that line. There's a whole section of energy-saving tips from other users, so feel free to share yours too.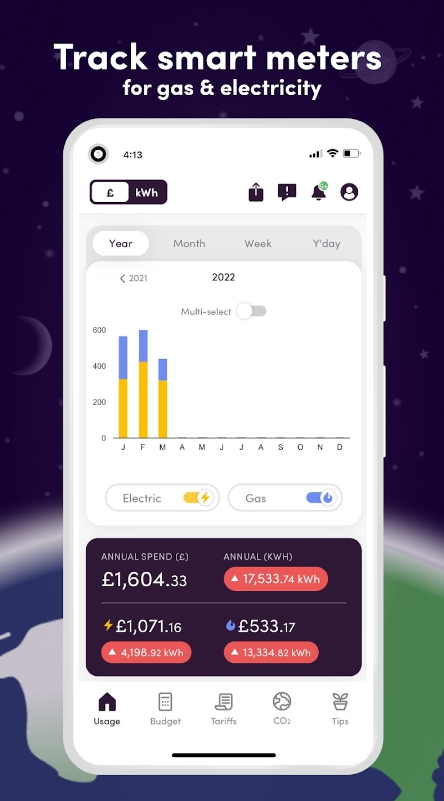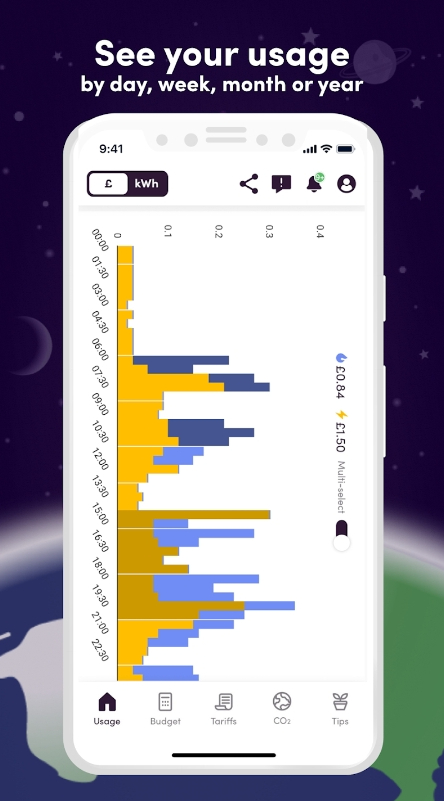 You may also like: 11 Best Solar Panels Apps
Octopus Energy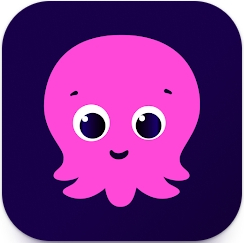 This app is an energy supplier app that lets you take energy usage under control. The main goal of this one is to give you a convenient tool for handling your Octopus acc, and it gets the job done quite well. The UI is simple, and you'll figure out how to use the app with little to no effort.
As for the features, the app lets you track your acc balance, access your bills, and view usage data from your smart meter. Plus, the app lets you submit the data via your phone's cam. Thus, you won't need to manually enter the numbers and save yourself a few minutes per month. And if you'll ever have any questions, there's a full-on help center ready to help.
There's a full-on section with tips as well, so you can learn how to save energy. The app also has a web version, so you can access it at any time. However, the app still lacks a couple of features, such as the ability to set meter reading reminders. Yeah, it's not that necessary, but it would help you stick to the schedule and not miss the readings input.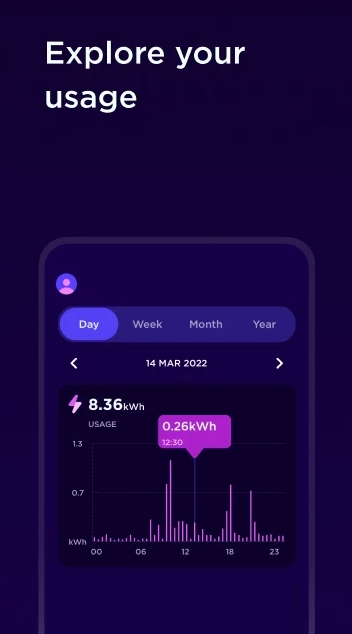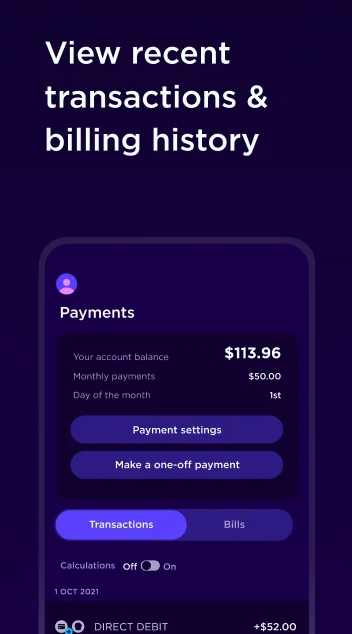 OVO Energy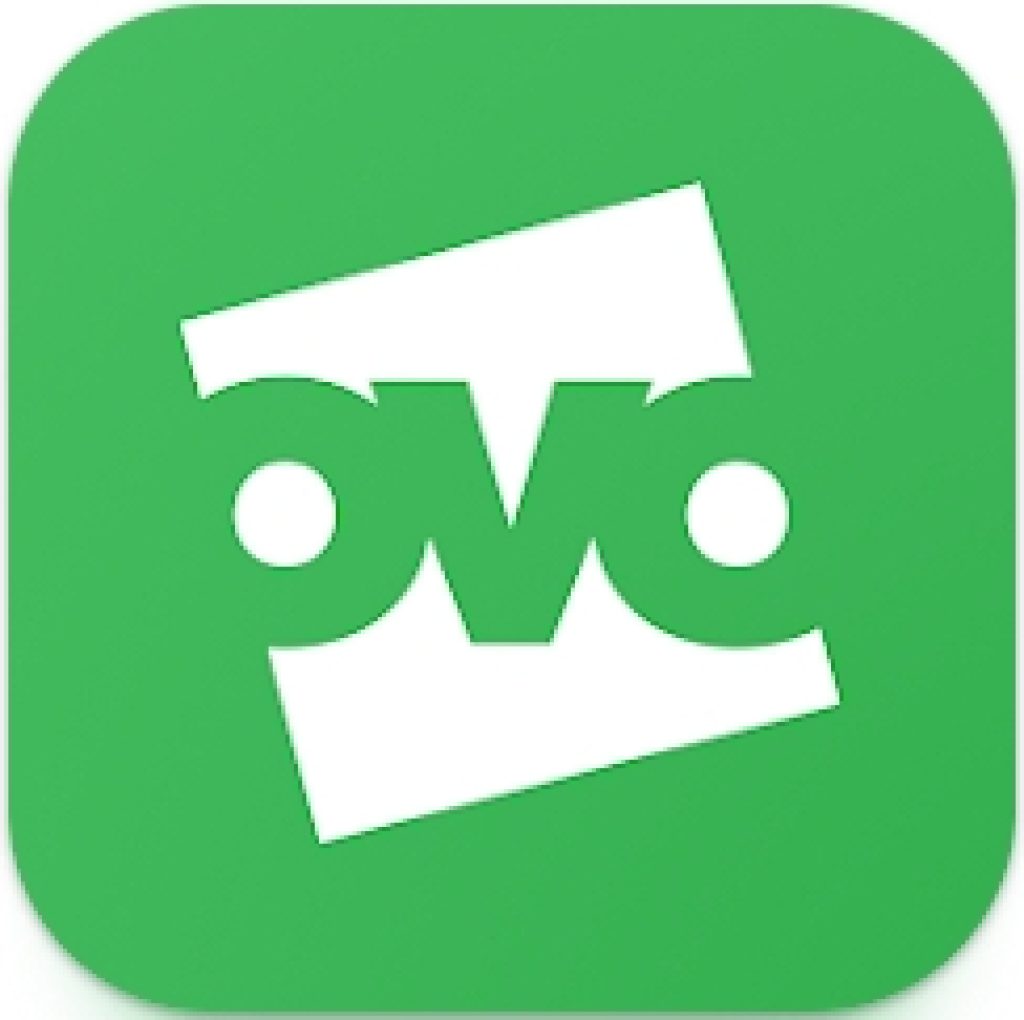 If you need an energy meter app that will be a full-on workhorse, this might be the one. It's not the one to do anything innovative, but all the essential features are covered and they work well. The visual part is pretty nice as well, and the controls are simple to understand.
The app lets you view usage data on an everyday basis. Once the info gets collected, the app will generate simple graphs to illustrate the usage. Plus, you can use the app to input meter readings at any time. You won't get to submit the reading with a cam, though, the app stick to the manual method.
The app not only lets you keep an eye on your balance, but it also allows you to look back and view all the payments you've made in the past. This is useful for monitoring your spending and budgeting for the future. Perhaps the most useful feature of the app, however, is the calculator that predicts how much you'll need to spend on bills this month.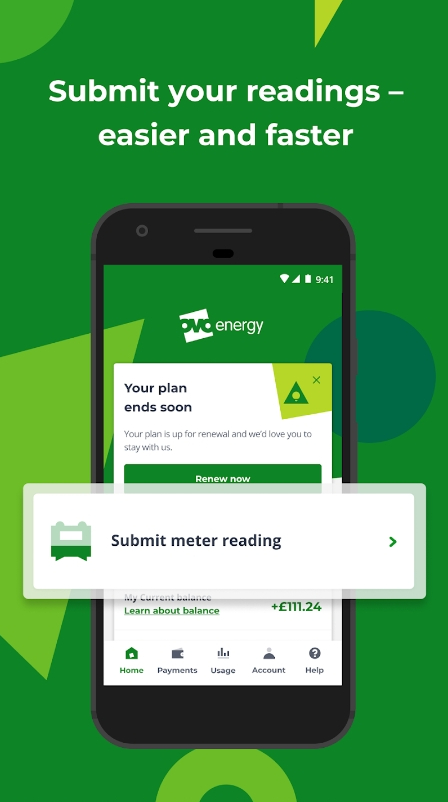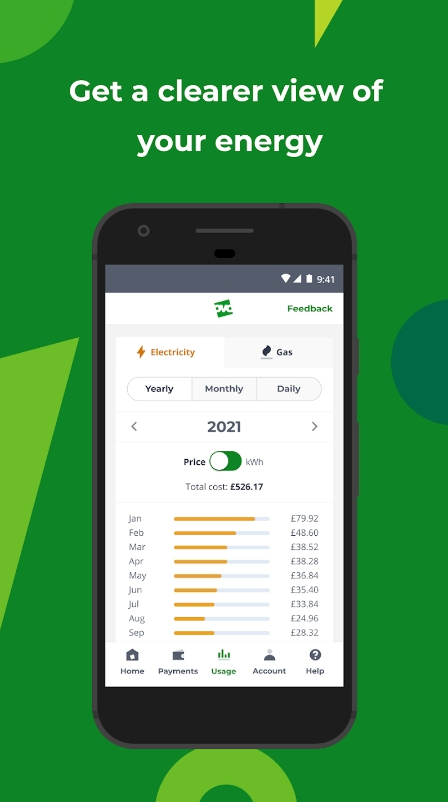 Check also: 15 Best Smart Light Apps
HomeWizard Energy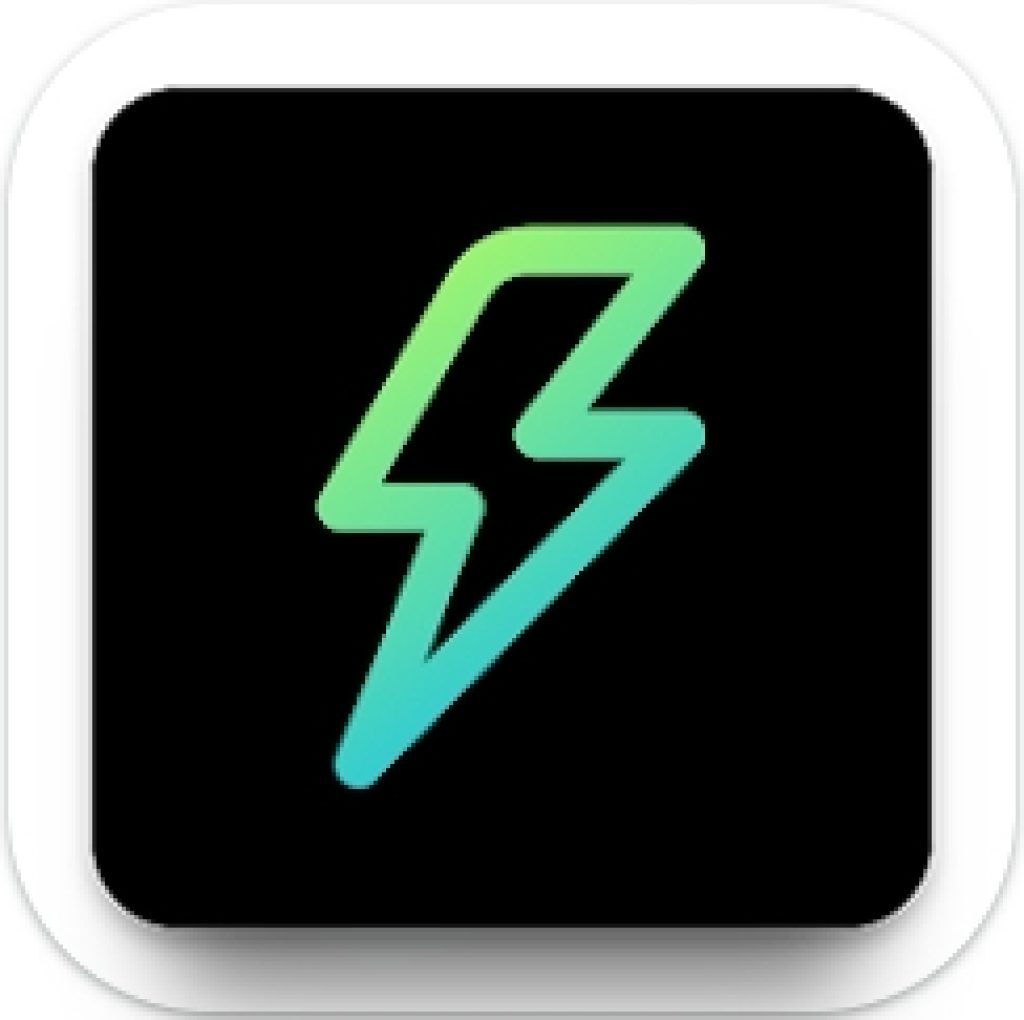 That's a home automation app that lets you view energy usage in real time. It's here to help you get info into your usage, whether it's about smart meters, electric cars, or solar panels. With this app, you'll get to see detailed usage data for every day of the month.
The info gets displayed in easy-to-understand graphs and gets saved for further overview. Thus, you'll get to easily view the usage info for every month or day in a year if needed. Besides, the app will show how the energy gets used at night or what is the performance of your solar panels.
The night tracking tool is actually quite helpful, and you can use it to point out the appliances that needed to be turned off. It also has a web version and an entire range of home automation software of other kinds. Yeah, the app definitely lacks a couple of features such as energy data input and all that.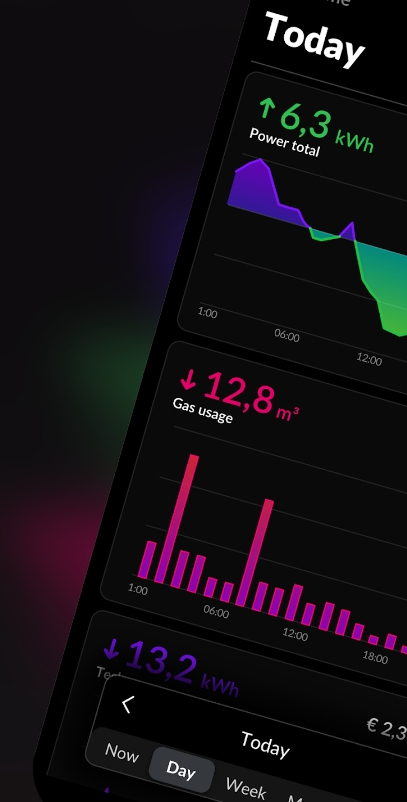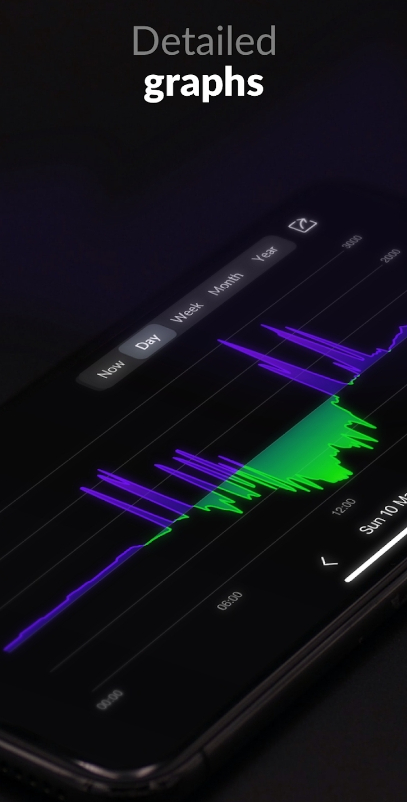 Energy Buddy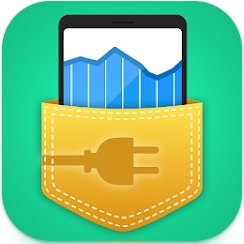 The main goal of this app is to let you monitor energy consumption. It lets you see how much e energy gets spent in a day and take your electricity costs under control. It also gives insights into your carbon footprint and offers a few tips on how to improve it without breaking the budget.
More to that, you'll get to set climate protection goals and track the progress along the way. As for the other features, the app eases the way you input energy usage info. You may rather scan our smart meter with a cam or enter the info manually, it's up to you. All the records get saved for further overviews, so no worries.
Plus, the app offers electricity consumption forecasts that show how much you spend yearly. The analysis is based on multiple household appliances and smart algorithms, so it's pretty accurate. You can also use the app to find working energy-saving hints and the latest transition news. It contains links to multiple energy management programs as well.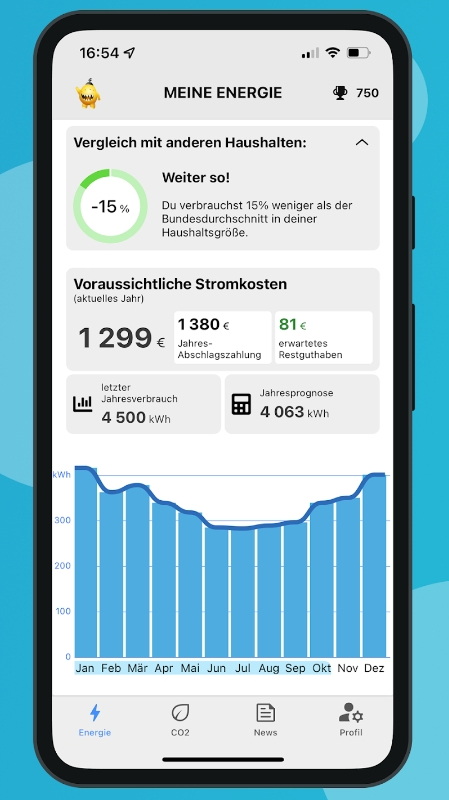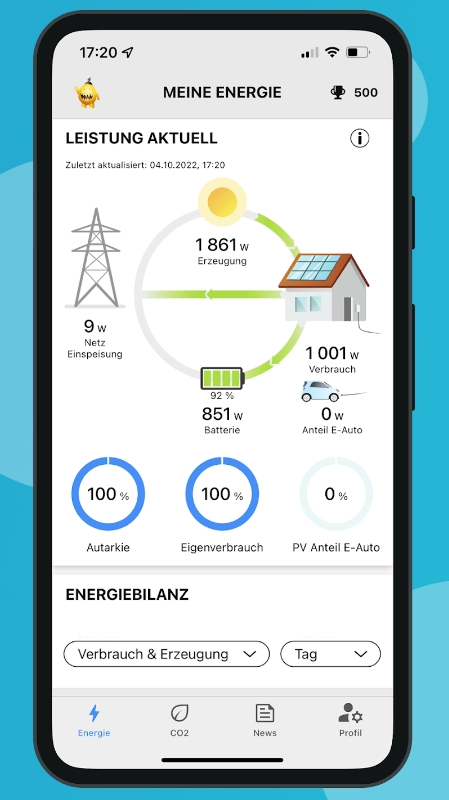 ivie
Here's an app to elevate the way you use your smart meter. It helps you save on energy bills with countless tips and real-time reports and shows what are the most consuming home appliances too. The app will sync to your meter and start analyzing your usage data. Thus, you'll get to see patterns and learn how to get better with them.
You'll get to set usage limits and get alerts if you cross the line. All the records get saved, and you can easily break down your year and month to find out the worst and best days. Plus, the app will give you tips and insights on how to reduce usage and get it under control.
You may even join energy-saving challenges to reduce usage step by step. Beyond that, the app attempts to gauge your energy usage a little. It lets you earn points each time you actually save energy. These points can be exchanged on actual prizes and rewards, so it's just a little extra motivation boost. The prizes are mostly gift cards, and the more you save, the more you can get.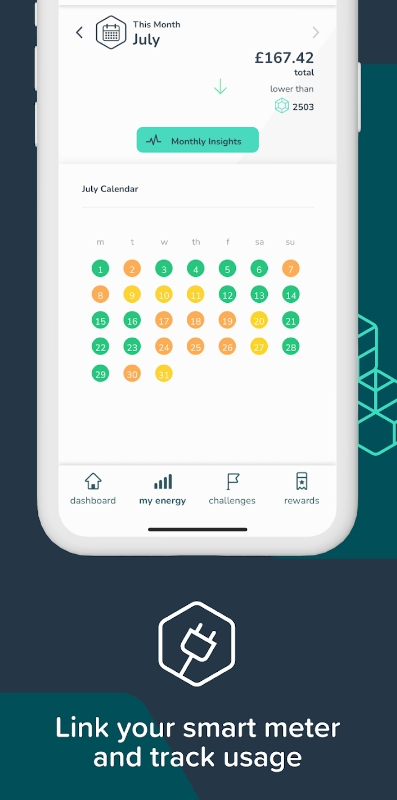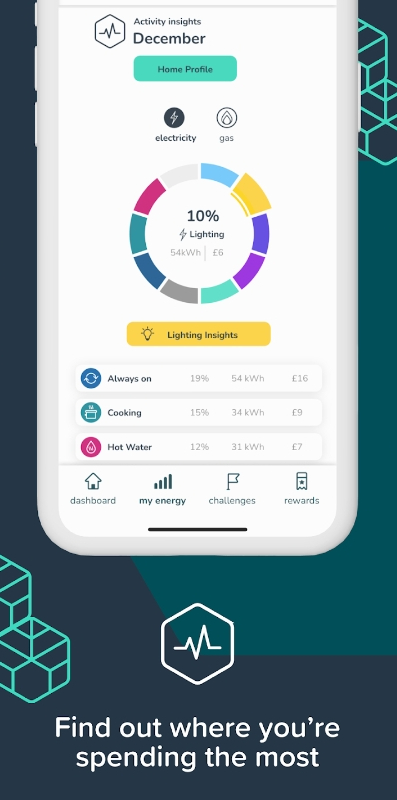 You may also check: 11 Best Home Assistant Apps
Loop Energy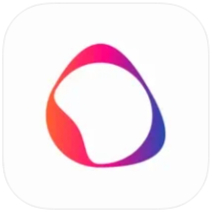 This app will help to make your smart meter even smarter. As you know, smart meters are not here to save your coins, but this app is. It syncs to the meter and studies your usage data to give valuable insights on how to cut it. In fact, there are three types of tips here: how to use less, pay less, and improve your ecological impact.
According to the user stats, the app helps you cut usage by 10%, which is not bad at all. The app will show what appliances consume the most energy, so you can take usage under control. For instance, you can start turning off stuff that was usually left on all day. You see, small steps make a difference, and this app proves it.
It also lets you test solar panels before getting one. The app will use complex data on your house and weather info along with energy usage to show how much difference solar panels would make. Getting the panels is not cheap, and sometimes it's not that effective, so you can save money here too.