Today we can say that logistics in various countries have reached unprecedented heights. More than 5 million units of various goods are delivered daily. In this article, you will be given examples of weight station apps for truck drivers that make life easier for carriers during the delivery process.
Moreover, any truck driver needs a dash cam and a dash cam app because anything can happen on the road.
Weigh My Truck
If you are currently working in the logistics area, then this app simply must be on your phone. The functionality of this utility obliges you to download it since it gives numerous opportunities to facilitate life and in delivery as a whole.
First, it must be said that this app allows the user to view the total weight or the volume of cargo without even leaving the cabin. In addition to this option, there is an option to weigh their vehicle, indicating all its breakdowns, if any.
As mentioned earlier, the app is multifunctional because it can even help pay for a mortgage when ordering or provide the customer with data on the quality and quantitative units of goods. The app also could show previous transactions that were carried out on the device.
As an additional plus, we can indicate that a smart system for picking up a place on the road saves a lot of time, which is not necessarily important because all companies are oriented for speed and reliability.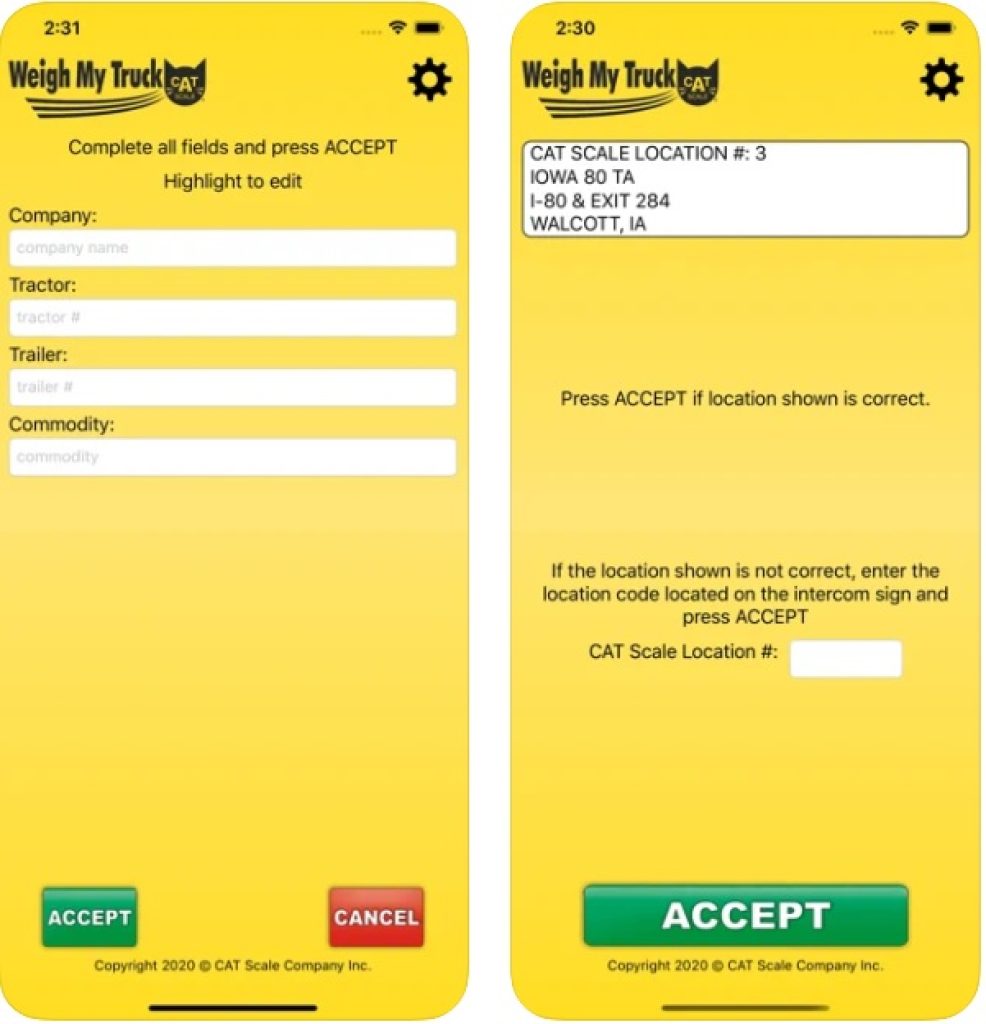 You may also like: 7 Best Apps To Rent A Boat Near Me (Android & iOS)
Drivewyze PreClear Trucker App
If you worked or worked for a logistics company, you would know those first such companies want to save time and money, since this gives a large gain in the properly laid delivery route. This app has more than 700 different cities, as well as more than 44 states and provinces, in which the main logistical paths of activity pass.
It is important to note that the app works both on sites and at weighing stations, which allows you to find out the state of your cargo as often as possible.
We can add that this app has the key advantage of the fact that you do not need a transponder because the utility will take on its duties exclusively.
As an additional pleasant fact, the developers announced optimization to the operating mode of any device, which allows you to maintain the program in active mode for as long as possible and not interfere with cargo operations.
App also supports a smart notification system – every 2 miles you will receive a notification that you are approaching a weigh station.

A pleasant bonus is the fact that when you are passing a certain state, the app adjusts to its traffic rules, which significantly reduces the risk of accidents and time lost as a result.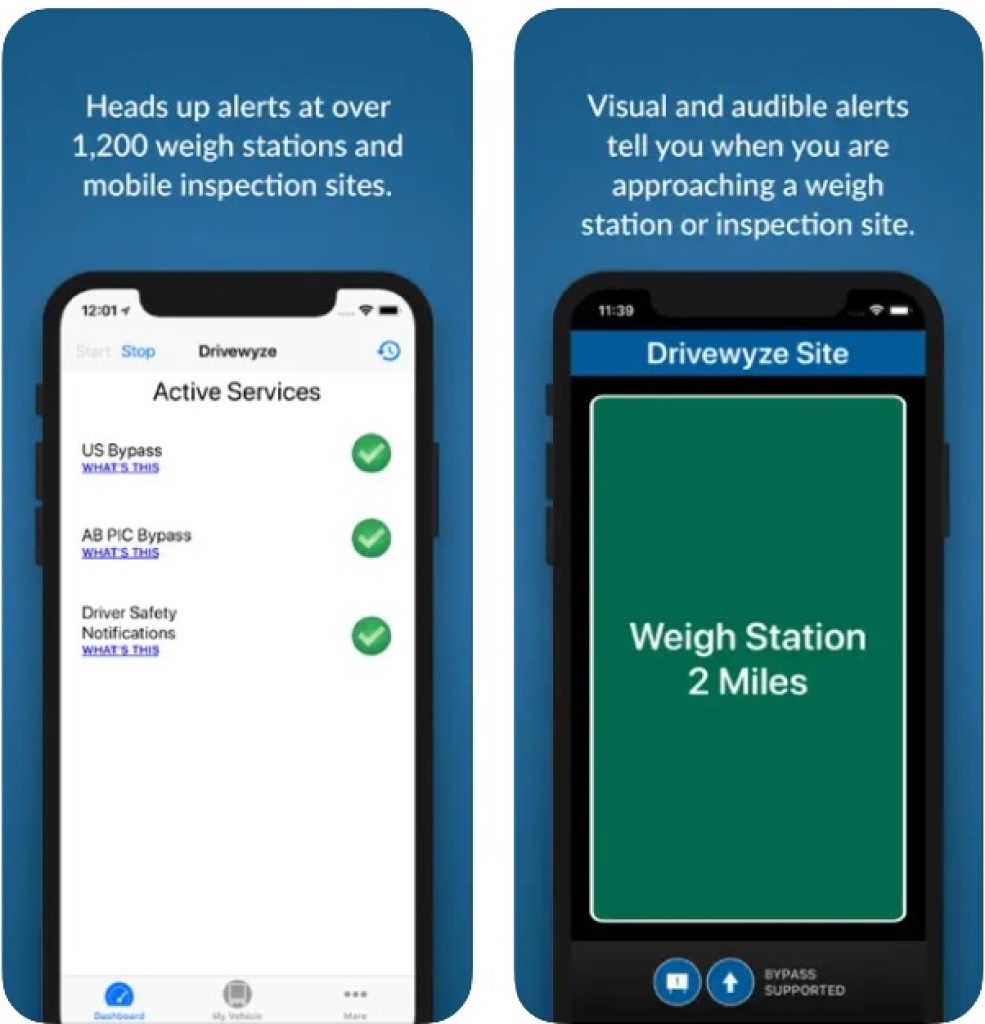 PrePass
This program allows you to use it when crossing with weigh stations and provides the necessary mobility when fulfilling orders for transportation from one country to another. Users call this app one of the most reliable because it was created more than 5 years ago and remains the leading utility in North America.
One of the most important functions of this app can be called, working with as many as three different modes: directly program, through a transponder, or when both utilities are turned on at once.
An additional feature of the transponder is the fare, which is included when activating a Premium subscription, which for a tiny amount will make your life much easier.
You can immediately remark that this app, unlike others, works at both fixed and mobile weighing stations, which significantly increases the functionality and fame of the program.
In addition, the Safety alert system prevents a huge number of accidents during transportation, which makes this app one of the indispensable of its kind.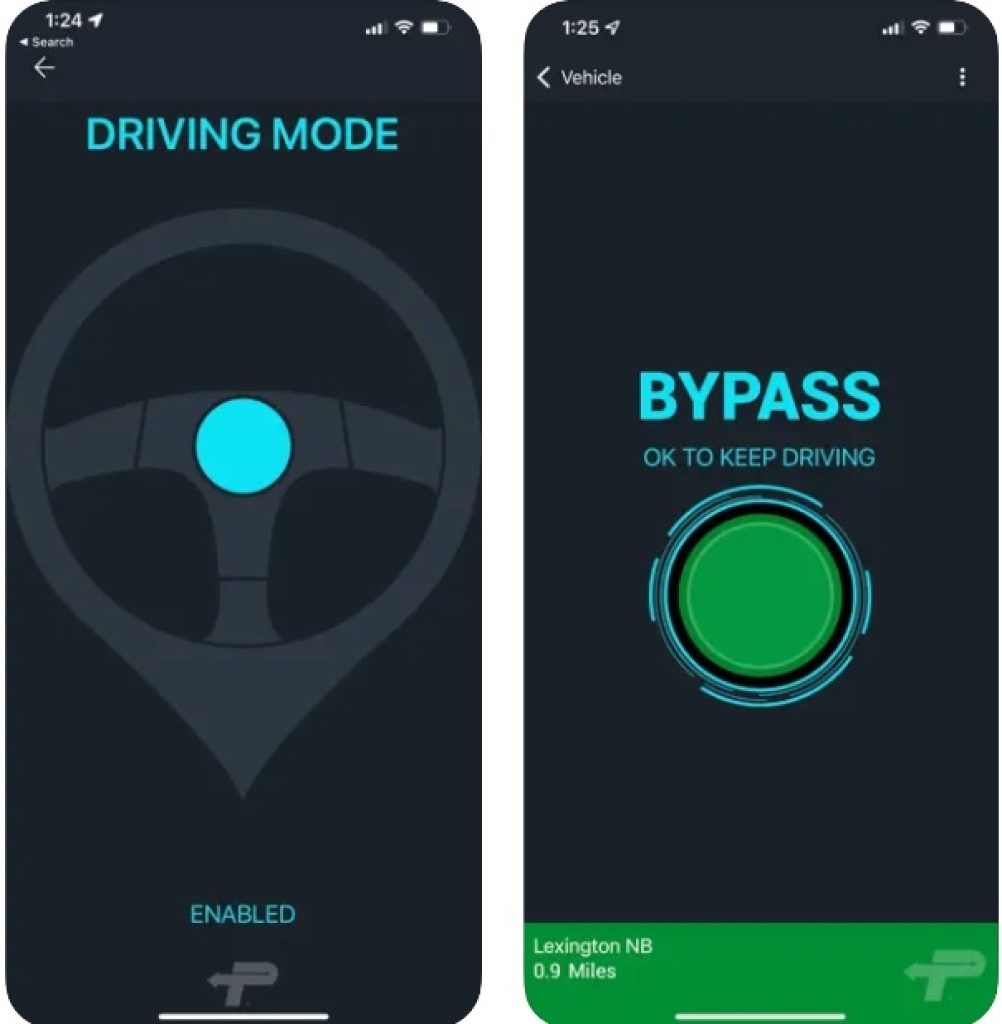 You may also like: 11 Best car locator apps for Android & iOS
TRANSFLO Mobile +
If you are looking for an app that will be convenient in all aspects and will cover the most necessary characteristics for transport, then we can say that the solution to your problem is in front of your eyes.
The presence of such many technologies as weigh station bypass, monitoring of nearby fuel stations, targeted location at certain places of relocation and an alert system makes this program indispensable if you want to deliver your cargo to the right point safely.
The developers went further in planning the transportation route and optimized the notification system in such a way that you can simultaneously see both the transportation points and the nearest fuel and weighing stations.
A truly correct solution that combines the two most problematic situations that can arise during a journey that has turned logistics along and across. However, this is not all. App provides a system for sending various text messages and documents by type by embedded, quality assurance certificates and others.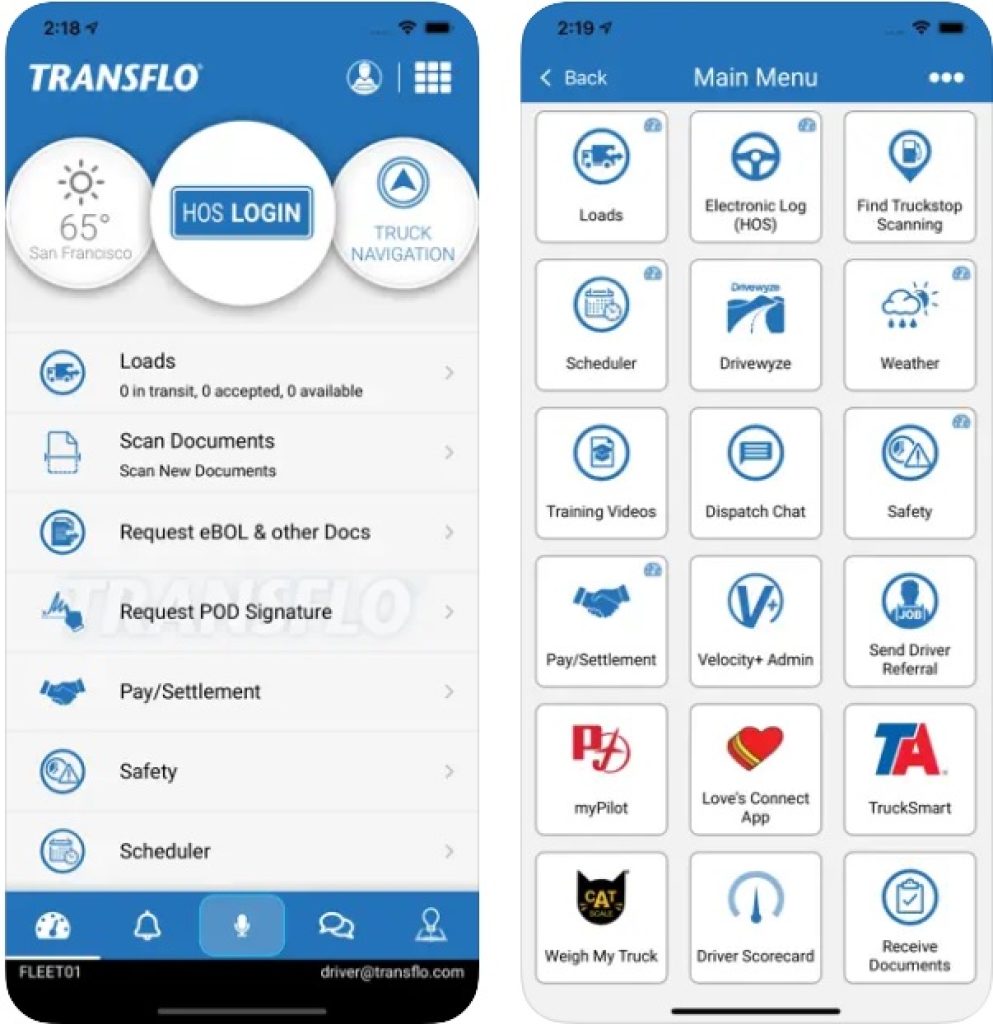 Love's Connect
For employees of the freight industry, this app is a real find because it includes so many indispensable and important factors for both the carrier and the shipper.
Like all programs of this type, it allows you to set the points of the beginning and end of the journey, track the cargo as it approaches the delivery point, as well as determine the shortest and most financially saving direction.
Since this utility has close contact with some fuel companies, it provides several bonuses for carriers, such as free liters of fuel for long kilometers of transportation.
As the app is used, the carrier, that the shipper saves quite a lot of money, thus fulfilling the main task of logistics. The App can show you absolutely every store, gas station, and weighing station on your way. You should only press a couple of buttons, and you can be sure that your trip will be successful.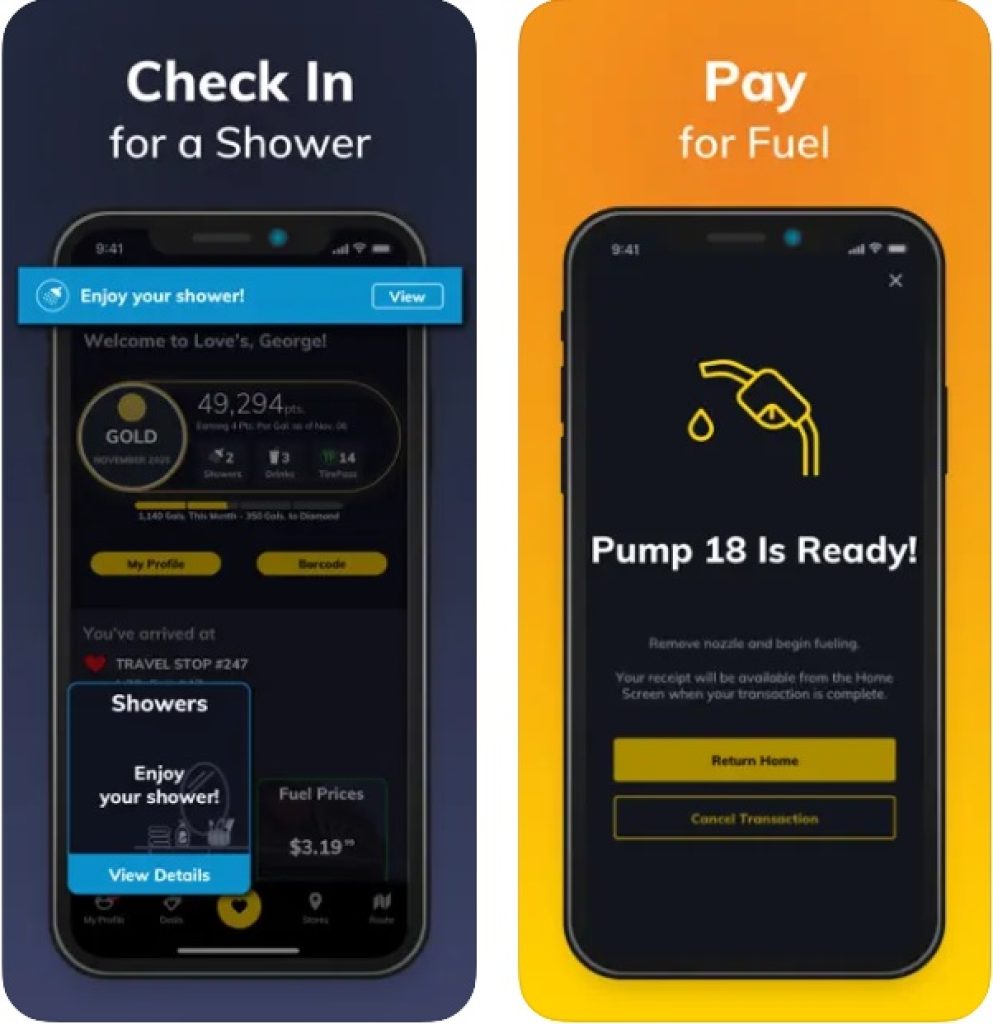 Trucker Tools
At least once in your life, you've heard an expression like "time-money." If you run out of ideas to come up with plans for the minimum cost of the path, then this is the app for you. The utility is designed to select the cheapest gas prices, the safest possible road, and the shortest route that can be.
A convenient brokerage selection system allows you to save a lot of time and money, as well as work with proven suppliers in just one click.
In addition, you will have constant contact with brokers to discuss downloads and offloads, because of which your rating will be high since there is practically no risk that after the details indicated by the plan you will go wrong.
If you wish, you can take additional loads to increase your skills in logistics, as well as increase your rating, respectively, and the number of orders. You don't have to wait a lot of time because the app is optimized for the fastest order matching and successful completion.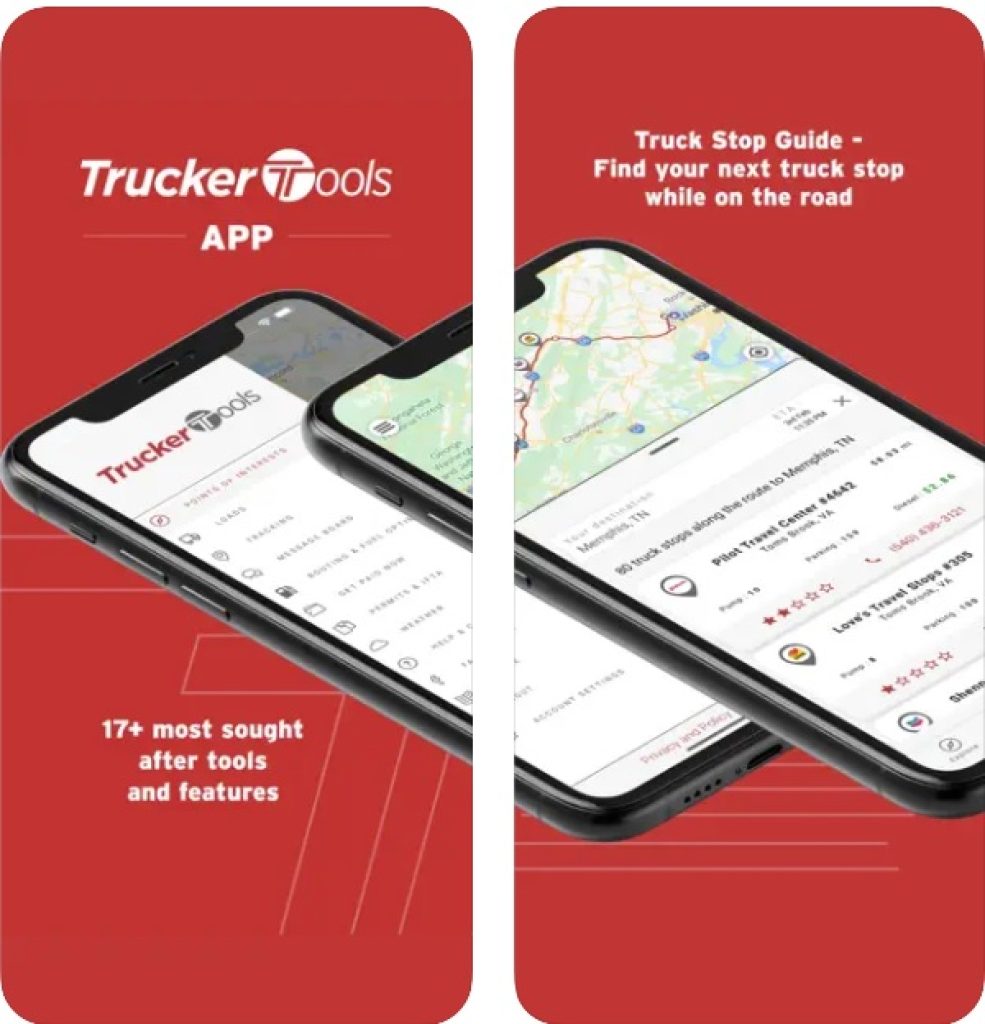 You may also like: 15 Best Taxi Apps for Android & iOS
Direct Freight
Direct Freight allows users to make more than 500 thousand requests a day every day, which guarantees safety in your route and ensures maximum reliability in the transportation of goods.
It should be added that orders in this app are updated every minute so that logistics workers can constantly develop their skills in this area.
The developers have added a filtering function for certain features, namely: path length, point of shipment, point of delivery, the tonnage of cargo transported, rating, date of shipment, company name, and type of transport carrying the cargo.
Thanks to such a high structure of the program, it is used around the world in leading companies in this area.
Thanks to the convenience of the interface, it is possible to communicate directly with the shipper so that in case of an unforeseen situation, it is possible to lay another route or change the delivery point, and, possibly, change the cargo itself.