What to find in Madagascar is an app whose main point is to find hidden items in a certain space. The target audience of this game is children. Thus, it is very easy to use. When we open the app, we see the main page. It is yellow and there is an island with animals depicted in the middle.
This is a cool app for kids, but do you know what also could be great for them? Color games apps! You can find them in this article.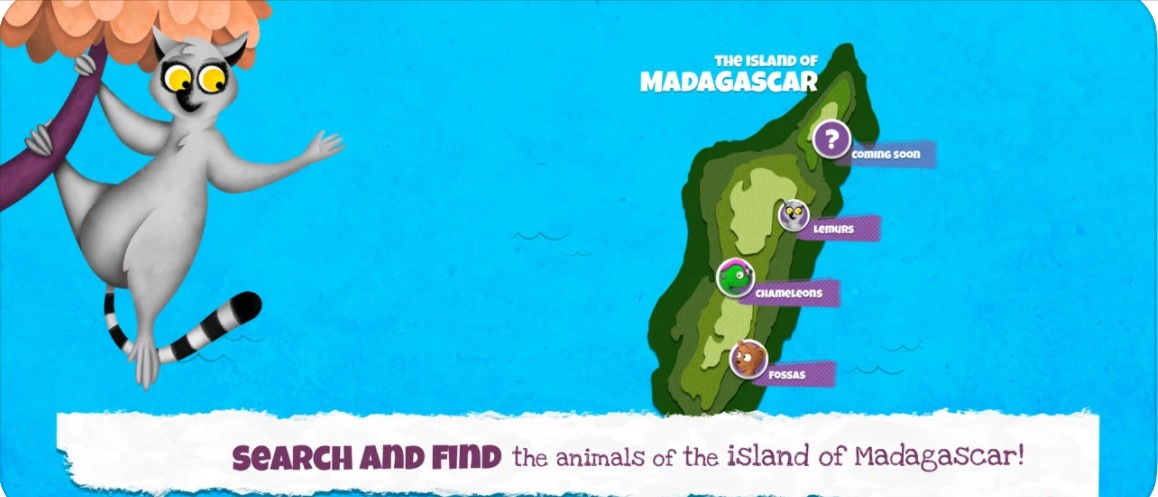 The name of the game itself and the start icon is also depicted there. The interface is very simple but at the same time very pleasant, especially for children's eyes. The set of colors is chosen professionally, the animation quality is high.
The format of the game is presented as an interactive book for kids which allows them to plunge into the atmosphere of wild jungles. All illustrations of exotic animals are very qualitative and colorful because they must catch children's eyes. All animals are really sweet and cute. The game can be translated into English, Spanish, and Portuguese.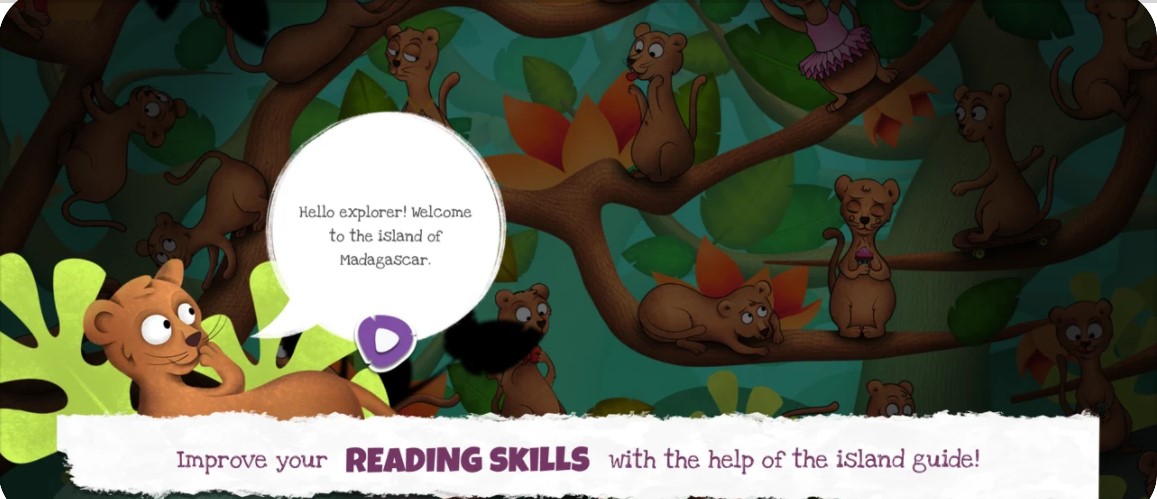 In addition to this game, don't forget to check the best reading apps for kids.
As an encouragement, players receive a medal for every 10 animals found. The app has 3 different interactive scenarios. The game's peculiarity is that it helps children learn to read and develop motor skills. This is a great way for the whole family to spend free time with joy and benefit.