Top 7 Who Viewed My Profile Apps for Android & iOS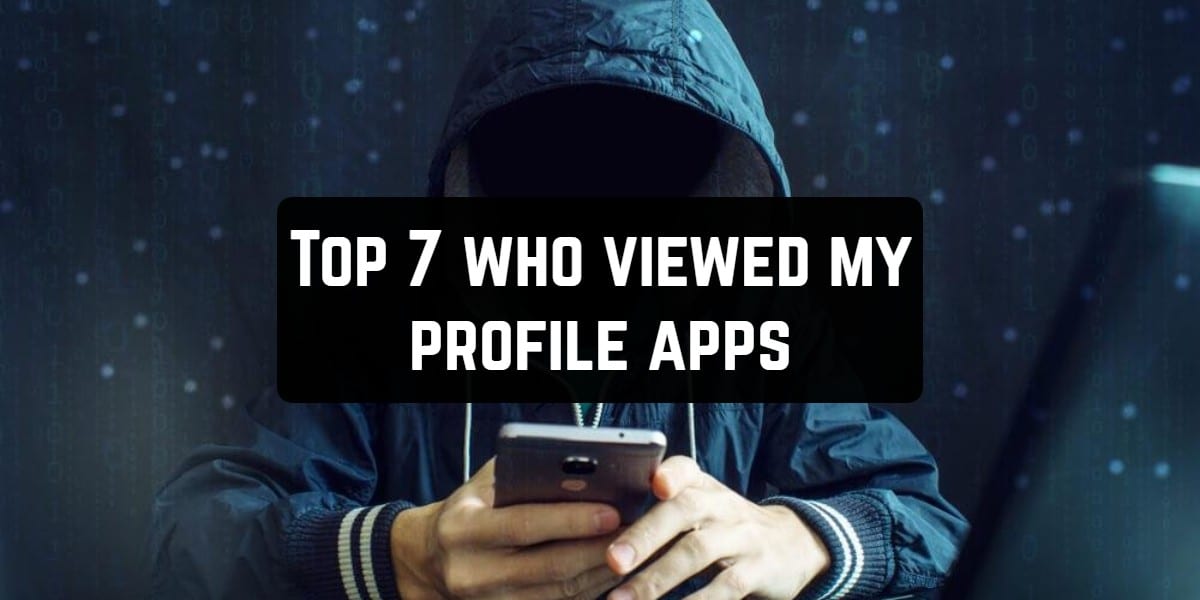 An integral part of our life is the use of social networks. There we can communicate with friends, find new acquaintances, and learn useful information. With the advent of this part of our life, anonymity began to develop.
Now you can easily find out about any person available information. Social networks will not allow him to learn about it. But part of our human nature is curiosity.
You may also like: 9 Best Instagram Hashtag Apps for Android & iOS
Have you ever wondered if you have secret admirers or detractors? Would you like to reveal their real identity? This is possible using special applications and programs.
There are so many that there is plenty to choose from. But are they all so effective? Practice shows no. Thus, this list contains the best applications that help you find out who viewed your profile.
SocialView
To find out who watched your profile, you need to download and install on your phone the application SocialView. If you are a regular user of social networks, then you need to download this application. This program is considered the most popular among users of social networks.
The user will be able to trace who came to his page and was interested in the information. So you can learn about your secret fans, friends or strangers. It is always interesting who views your information, records or photos.
A huge number of users are looking for a way to see who has visited the page on the social network. This is possible with the help of this program. In the "Guests" section you can see everyone who came to your page. When you click on this tab, the application will give you a list of users who recently visited your page.
What else is interesting in this application? The SocialView application does not only check who views your profile, but also how often people do it. So the application system calculates your fans.
How to find out where they are displayed? To do this, simply go to the "Fans" section. This tab is used to define the activity of visiting your page. In other words, you can find out the attendance of your page for a month, for 3 months or for the entire period.
Download this application is absolutely free. In this case, you get a unique program with a huge number of functions. In the application, there is no advertising for the application. Just use it whenever and wherever you want.
Thus, the application SocialView will provide an opportunity to use the following features:
View who viewed your profile and what time it happened.
Find out who most often visits your page.
How often are friends and strangers interested in you?
Which of the most active visitors
Who visited the page with the best comments
This is a wonderful five unique features that you can use. With it, the user will be able to see his strangers. To use the full rights to the functionality of this application you don`t need to enter any data.
All you need to do is bind your social network account to the application SocialView and start using it. This is one of the few applications that is guaranteed to allow you to view your guests and fans.
You can also check: 13 Best Fake Email Generator Apps & Websites
Who Viewed – my Insta Profile
Who Viewed – my Insta Profile is an app that shows who you are subscribed to and who has already unsubscribed from you. You probably wanted to know who else viewed your page? Then try this program.
With a special analysis that can scan your Instagram page, you can analyze your entire profile. You will finally unsubscribe from people you are not interested in. Be aware of who has recently signed up and follow your activity on the app itself. See who's a fan of your stories, how many likes a person has, and more.
Furthermore, with special graphs, you will learn the analytics of your Instagram profile. Understand at what time it is better to post posts and stories. This program is preferred by users, thanks to the opportunity to check your page on the social network.
Easily control the number of posts, subscriptions. The profile will not be filled with unnecessary information, because the app gives you a sign of unnecessary cache.
If you really want to take apart your Instagram page, then install this program. It will definitely come in handy for you. Also, don't forget to share such a great find with family and friends.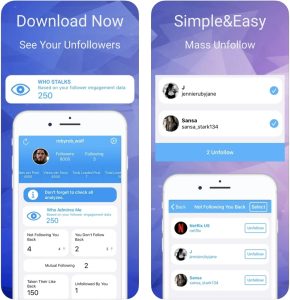 Who Viewed Profile – Profeel
Profeel is an app that gives you all the information about your profile. You will find out who has looked at your profile and who has visited your page. You can also view the profiles of those people.
This app is free. There are special features with which you can protect your phone number. This service is chart-topping and has a near 100% chance of getting the right result. Moreover, there is a handy division of viewing here. You will be able to look at analytics for the day, week, or month.
The app will show exactly how many people visited the information on your page, who saw your new post, and much more. By the way, you can see the people who added you to the black list. That way you can track your fans or even your followers if you have any.
This program functions independently and does not rely on any others. Profeel is liked by users with its accessible interface and many features. Try the app, because at the moment it is becoming more and more popular, the number of people on all social networks is increasing.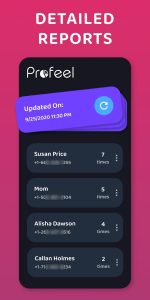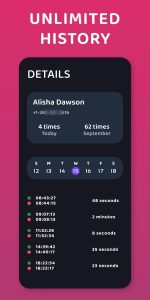 The Profiler
A Profiler is a tool for analyzing statistics of visits to your profile. You will recognize your secret admirers. You will also receive detailed information about the most viewed posts. Find out who has unsubscribed from you or blocked. They can be your former friends or subscribers. This will help you keep track of your profile statistics.
You only need to go to the app. You immediately get information about who came to your page on the social network, as well as the date of the visit. Here you will see both your friends and completely unfamiliar users. This will help you identify your secret admirers or detractors.
This application is quite interesting. Here you can study the statistics of your friends on various parameters. You will also find out who retired from the social network or have not logged in to your account for a long time.
Also here you can find top guests who most often visit your page. The application will show the number of visits. You can also find out what time your friends and subscribers are most active. So, you can post your photos or various posts in the most requested time to get the most views and likes.
You can use this application as a social network. This is very convenient because here you can add your accounts from various sites. Chat with friends, share photos, or videos. Do all this without leaving one application. After all, all the most interesting and useful is collected here. It will definitely come in handy.
The interface of the application The Profiler is very simple and pleasant. Here are all the most necessary functions. In the application, there is nothing superfluous.
It is absolutely free and does not need extra purchases. Advertisements will only appear when you first start the application. You will no longer see annoying notifications that have nothing useful.
Social detective
Want to find out who constantly browses your social media profiles? Then there is the perfect solution for you. The application Social detective helps you find your friends or strangers who view your account.
This application has a simple and nice interface. After downloading and installing the program you will need to register for this. This process is very simple and takes several minutes.
Then you will need to give permission. It will give this program access to your accounts on social networks. It is absolutely free and safe. The application adheres to the rules of confidentiality. Thus, you can not worry about the security of your personal data.
After performing these actions, the program will analyze the statistics of your profile. As a result, you will receive a complete list of your guests. Be prepared for the fact that there may be strangers to you.
The program has a smart algorithm that produces accurate analysis. The data obtained are absolutely correct and are available free of charge. Thus, you can not worry about the fact that some visitors will be hidden or inaccessible.
The first in the list will be the people with whom you most often contact. Next, you will see strangers who just visit your profile. These are your secret fans.
Besides, this application has a wider functionality. You can not only find out who came to your page but also communicate with them. Write them a message or view the profile. This will help you find out who this person is and why he so often looks at your profile.
The application of the Social detective also provides a full report on the statistics of your page. Here you will find out how popular you are, how many likes and comments you have. This will allow you to increase your popularity, based on the data.
You may also like: 13 Best Instagram Repost Apps for Android & iOS
Followers Reports: InsMaster
Followers Reports: InsMaster is an app that will show you who has unsubscribed and subscribed to your Instagram profile. Would you like to know who marked you in your posts, who actively comments on your photos, and who likes your posts? Then the program will definitely fit all your needs.
There will be an opportunity to see Activity on all the profiles, you can watch the analytics. The app is free and gives a lot of really great features. You can learn more about the people who view daily stories, see your fans or vice versa, or even your haters if any.
Moreover, you are to see who added you to the black list. Learn all about Instagram features in more detail. Check analytics of likes and comments.
InsMaster really draws users attention with this range of features and a great interface. Be sure to share such a find with your family and friends.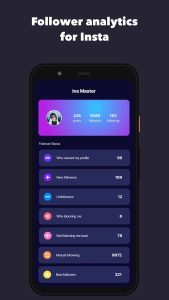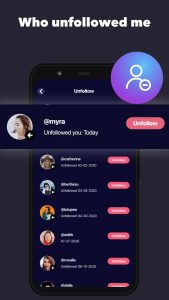 Check this: 13 Best apps to manage multiple aсcounts on same device
Profile Reports Followers
Profile Reports Followers is an app that will show you all the information you need on your Instagram profile. This program makes analytics of your profile. You will finally be able to see who has viewed your page, who visits it, and who writes to you more often than anyone else.
Wanted to know who has been watching your stories for a long time? Then the app is right for you. Find out more about your profile with this app. You'll be able to see all your subscriptions to people you don't watch. The app will advise you to get rid of them.
The program functions in real-time and monitors your profile thoroughly. What's more, there's a feature such as viewing those people who have added you to a blacklist. You can easily find out which profiles have already been deleted from the social network.
By the way, you can easily forward posts and stories. Save hashtags and all the necessary information. Profile View is high rated by users with its interface and great graphics. The app is widespread these days because everyone loves to hang out on Instagram.