Yasisoft GIF Animator is a multifunctional program that allows you to create wonderful logos, buttons, texts, icons, and banners in several seconds. So, let's have a look!
First of all, we have to mention that the installation process is pretty quick. Plus, the program guarantees only high-quality GIF animations.
Moving on, Yasisoft GIF Animator supports a great number of file formats – PNG, JPEG, BMP, GIF, TGA, WEBP, TIFF, RAW.
And if you want to create GIFs not only on your PC but on your smartphone as well, you should see the best GIF maker apps.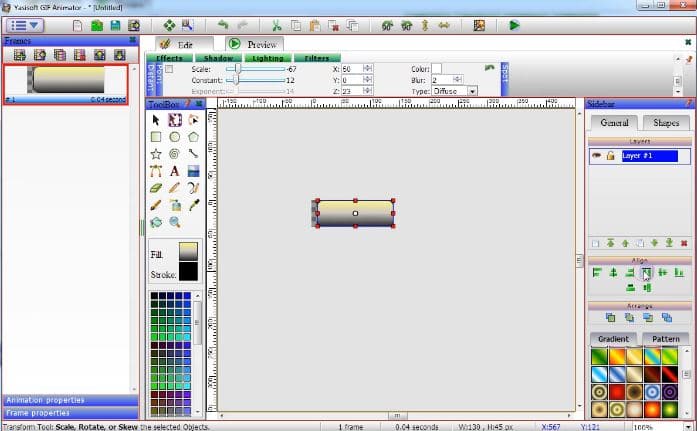 The major advantage of this tool – it is full of magnificent editing features. For example, you can try various special effects, change colors, apply gradients, add or delete frames. Moreover, you can adjust brightness, contrast, hue, saturation, etc.
In this software, you can create your own projects or you can use different editable templates.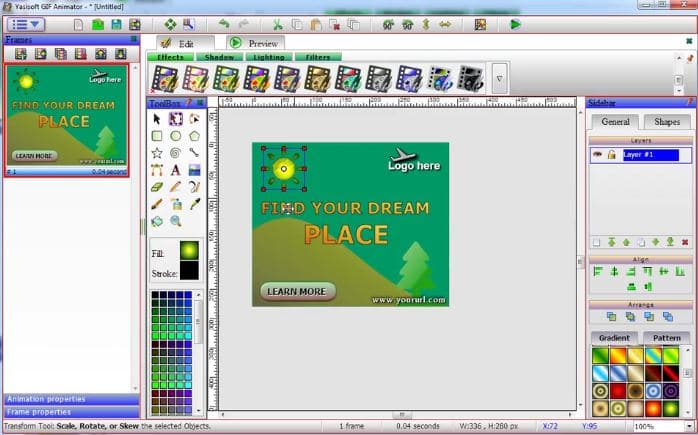 Another interesting option there is the Text tool. Thus, you can put text on a path or add shadows for a text.
By the way, you can generate animated GIF files from a video file. No doubt, this is an excellent bonus!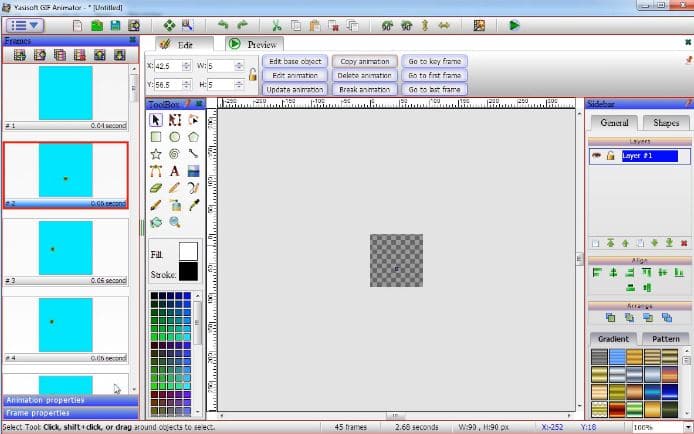 In case of any misunderstandings, you can check a great number of tutorials on the official website.
What is more, we recommend you check the best GIF keyboard apps – for all the GIF lovers out there.
To sum up, Yasisoft GIF Animator boasts a user-friendly interface. So even novice users will instantly find out how this tool works!