Are you studying at school or at university? Or maybe you work as an agile manager? Or whatever activity you are doing, if it involves mutual projects with people, nowadays you just can't do without good management software. Zenkit is that kind of organization app the main goal of which is to boost the productivity of each member up to maximum.
And when you want to chill together with your friends you can explore the best multiplayer games to spend a fun time.
First of all, when you first open the app, making your personal account literally takes just a couple of minutes – what you need to do is to put in your email, full name, and password. It is a significant advantage taking into consideration the fact that many organization software on the market today include quite elaborate procedures for registering in the app.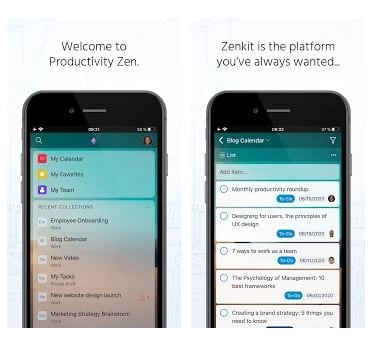 The first thing you see is the section with the list of your current tasks. You can add there as many tasks as you want, there are no limitations in Zenkit in this sense.
Another aspect that makes Zenkit stand out from other apps here is the fact that you can choose the layout of those tasks – do you want to see them as a list, a table, or maybe as a calendar? It is totally up to you.
After you have created on global task (for instance, the sales plan for this month), you have a chance to structurize it and divide it into the sub-tasks. Choose the name of your goal and start planning.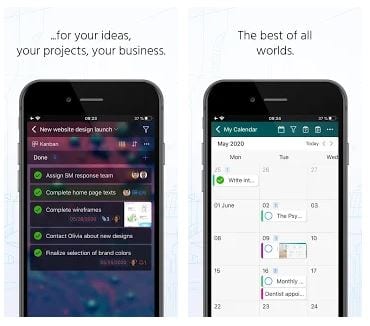 You always have 3 categories in the description of the plan: tasks, inventory, and documents. We consider it is another smart decision of Zenkit's developers since it is a universal scheme for almost any project and it is super convenient to use.
The first category, tasks, is quite standard, but highly customizable. Depending on how detailed you want a description of the current task – maybe you want to add a date, a place, a due date, members participating, and so on, or maybe it is just a no-effort thing, like "buy an ice cream". You can also prioritize these tasks.
We can also advise playing the concentration music from YouTube while you're working – it will really help to increase your focus. You can get an app to play YouTube in the background and listen to this music each time.
Then, inventory. Quite a curious category, where you add items and objects which are needed to be somehow used during your current project. In the description of an object, you can add the tasks that you need to accomplish towards it.
Oh, and by the way, if you swipe left, then you will see, that all the tasks and items are always automatically divided into 3 other categories in Zenkit: "to do", "doing" and "done".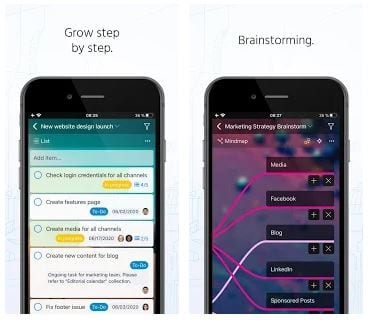 Moving on, we have the section called "documents" – probably, here everything is pretty clear. Here you add all the docs related to the project or plans of docs that you need to compile for your project. Once again, you can make each task as detailed as you want, adding the place, members, links, pictures, and many more.
And after that project is done, don't forget to throw the party and have fun! Use the best apps to see through clothes to make the party even more fun!
After the project is completed, the app will save all the data about it so you will always be able to get back to it and evaluate all the work that you have done on the project. In total, all those principles of work make Zenkit great organization and collaboration software, and even people who aren't friendly with technologies will handle this app.