Always wanted to turn the surrounding objects into their 3D models? This article has you covered!
There are lots of 3D scanner apps for Android and iOS in 2023 that empower you to make colorful HQ 3D meshes in secs. These apps can cope with scanning individual objects, spaces, and even real people. And when you'll be done you can use the outcoming models for 3D printing, AR, and much more!
In case you like taking panoramic shots, check out these best panoramic camera apps.
Here's the list of the best apps in that category you should try. Take a look!
Qlone 3D Scanner
Let's start with an app called Qlone. This is a one-stop 3D scanning tool that empowers you to scan items with your phone.
The central idea of this app is to make the capturing process easier and easily accessible. Thus, the app uses your phone's cam to scan real items and once it's done you can use it for your 3D printer. Plus, the app empowers you to save the scanned files in varied formats so that you could use them on many platforms.
Along with 3D printing, you can also use this app for generating AR content, STEm education, electronic commerce showcase, and whatever else comes to your mind. Speaking on how to scan objects with this app. First, you need to print the AR mat included in the app. Then, you'll just need to place whatever you'd like to print in the middle of the mat and follow the app's directions.
You can scan your item from different angles and the app will merge the outcomes into one solid file. All these actions may sound time-consuming but it actually takes literal seconds in real life. As for the trading, you can trade your files to various platforms like SketchFab right from the app. You can even share your meshes with mates via SM if needed.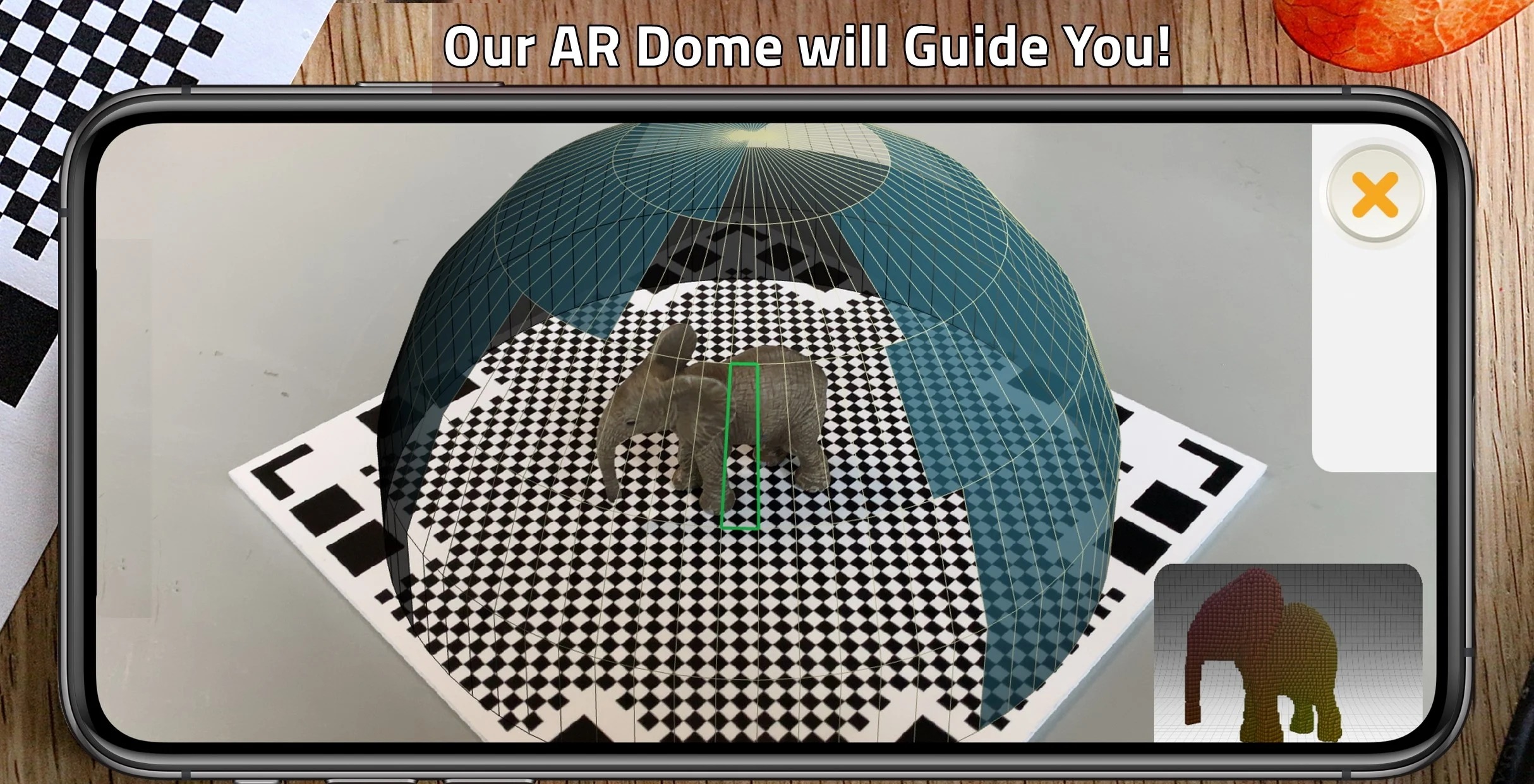 You may also like: 11 Best Hologram 3D Apps for Android & iOS
Polycam – LiDAR 3D Scanne‪r‬
Polycam is another scanning app that grants you to turn the world around you into 3D form.
In the first place, you need to consider that the app runs on the LiDAR sensor on Apple devices to make colorful 3D scans. At this point, it will only run on the latest iOS devices and you need to check if you have the sensor in your model or not. And if you do have it, be ready to do incredible things with the help of this app.
Apart from the majority of similar apps, this one can scan more than just individual objects — you can scan the areas. Therewith, the app runs on techs that provide you with HQ and good color rendition. Plus, the capturing process takes literal secs no matter if you're scanning an apple or the whole room filled with furniture.
The app is capable of scanning people as well but the outcome will only be good if the person is staying still and not moving. The good thing is — you don't need an Internet connection to do the scanning and there are no limits for the amount of them as well. Once the capturing is done, you can save the file in various setups and use it for 3D printing, AR, or just share it with mates.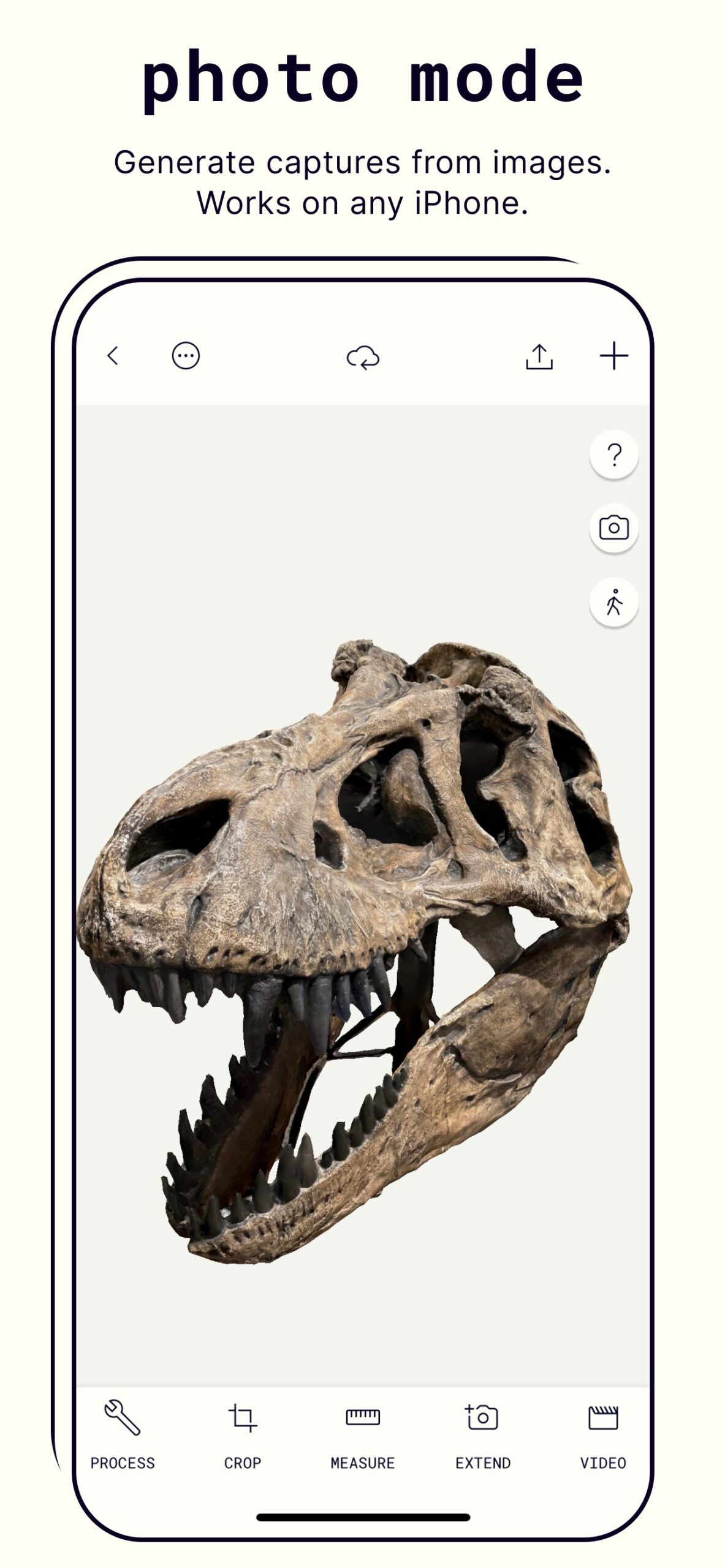 3D Scanner & NeRF: KIRI Engine
3D Scanner & NeRF: KIRI Engine is a mobile app designed to create scanned 3D objects using advanced modeling.
The main feature of this app is the ability to scan objects using the camera. You will need to point your device's camera at the object and the program will automatically create a 3D model.
The app offers a customizable scanning process. Customizing the settings allows the user to set the data for more accurate and better scanning. You also need to customize the scanning resolution, depth of field of view, and other parameters to achieve the best quality 3D model.
While scanning, you can move around the object and collect information about its shape and location. The app automatically processes this data and creates an accurate 3D model of the object.
You will also be able to export the created models to various formats so that they can be used in other programs and apps. The app also has a set of tools for editing models. You can change and correct the shape of the object, add textures, remove unnecessary parts, and much more.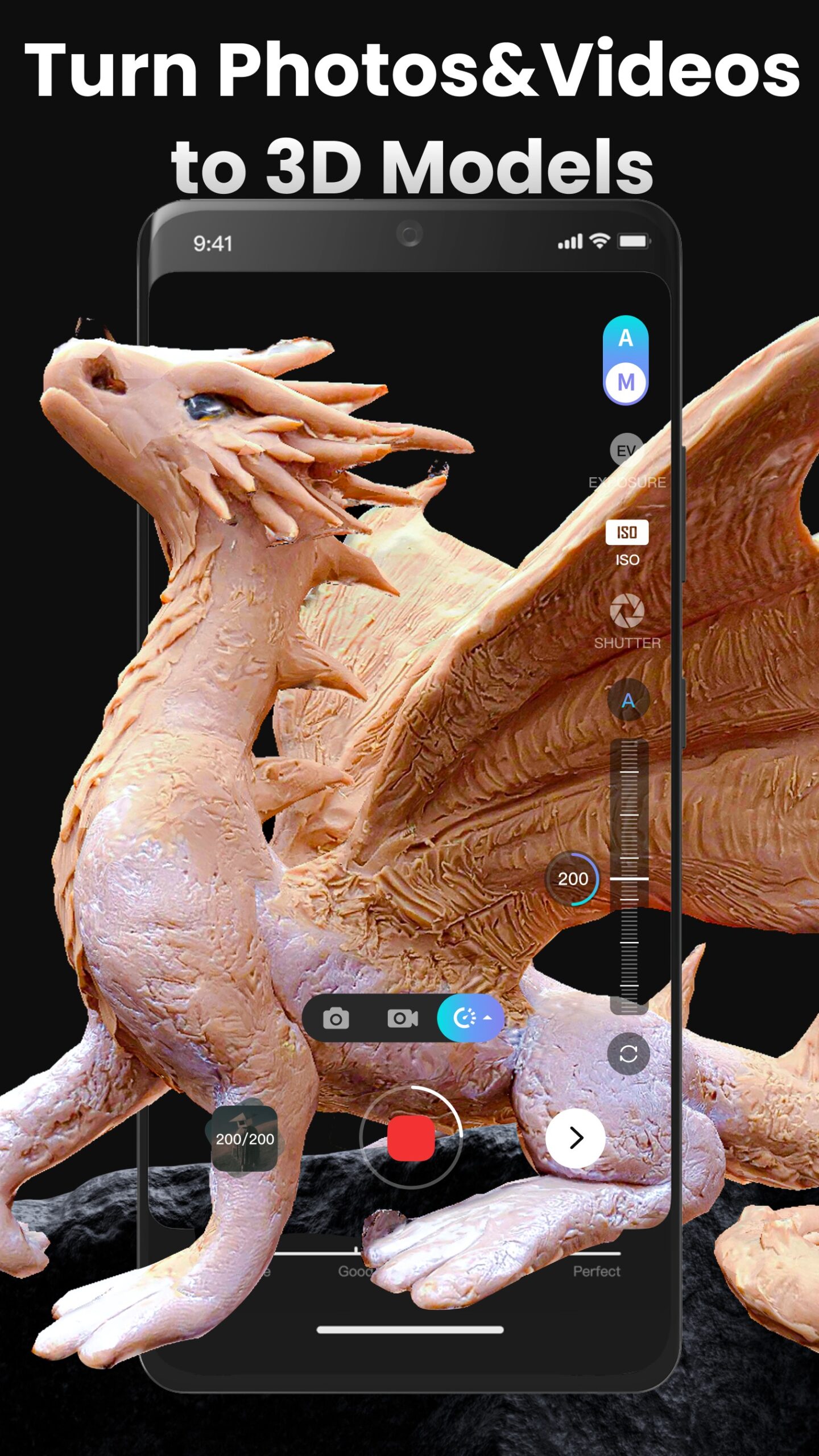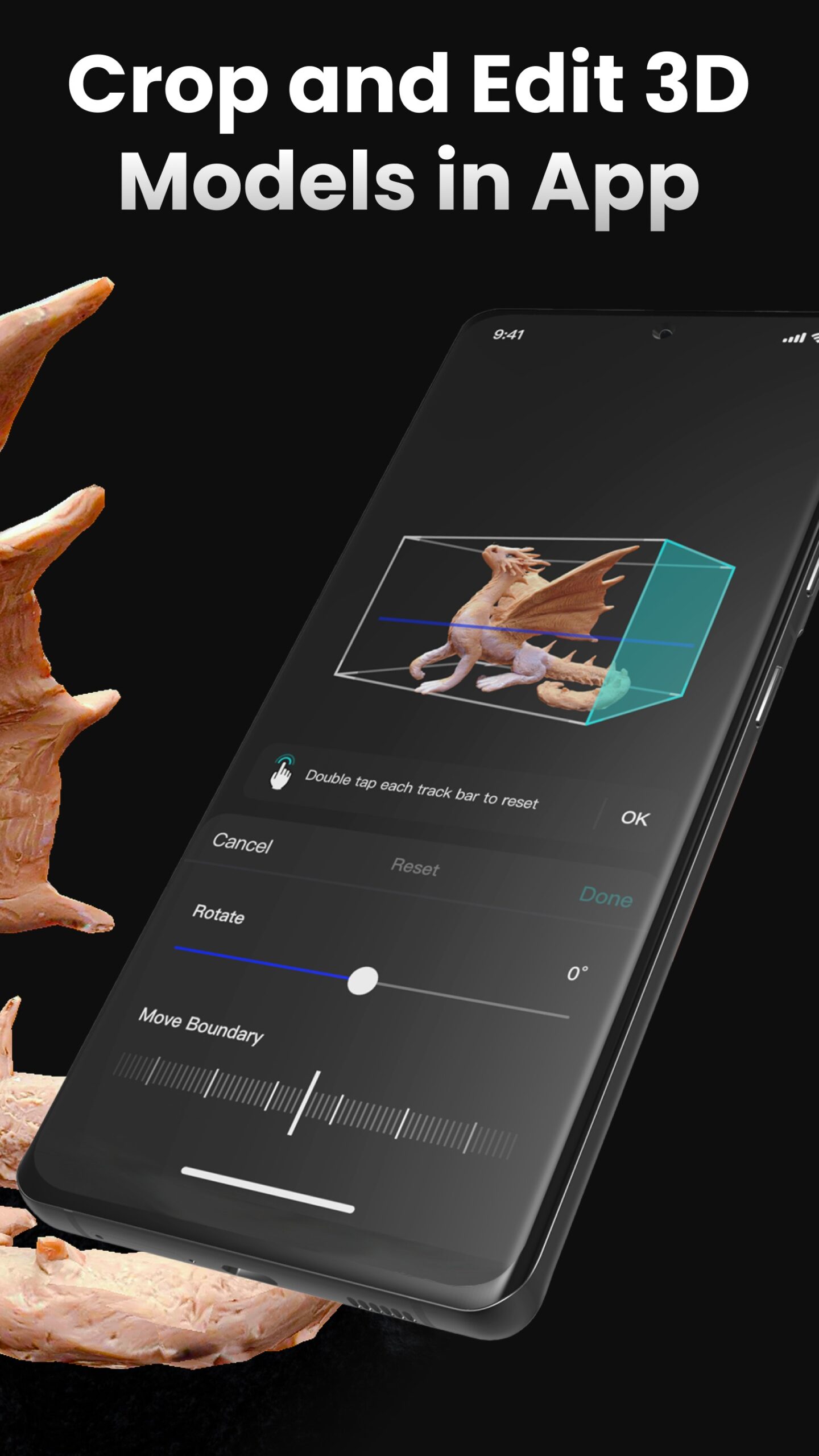 MagiScan – AI 3D Scanner app
MagiScan is a mobile app that allows users to scan objects and create 3D models using artificial intelligence. With this program, you can develop an accurate 3D model of any object.
To start scanning, select the object you want to scan and point your device's camera at it. The app will automatically detect the boundaries of the object and start scanning.
During the process, the app analyzes and processes the data, removing possible inaccuracies and errors to get the most realistic model. You can resize, rotate, and move the model, as well as view it in different modes and angles.
The app allows you to export the model to different formats to use it in third-party programs or share it with other people.
MagiScan helps you transfer real objects into digital form and edit them as you wish. Finished models can be exported and output to a 3D printer, which allows you to realize any project in real life.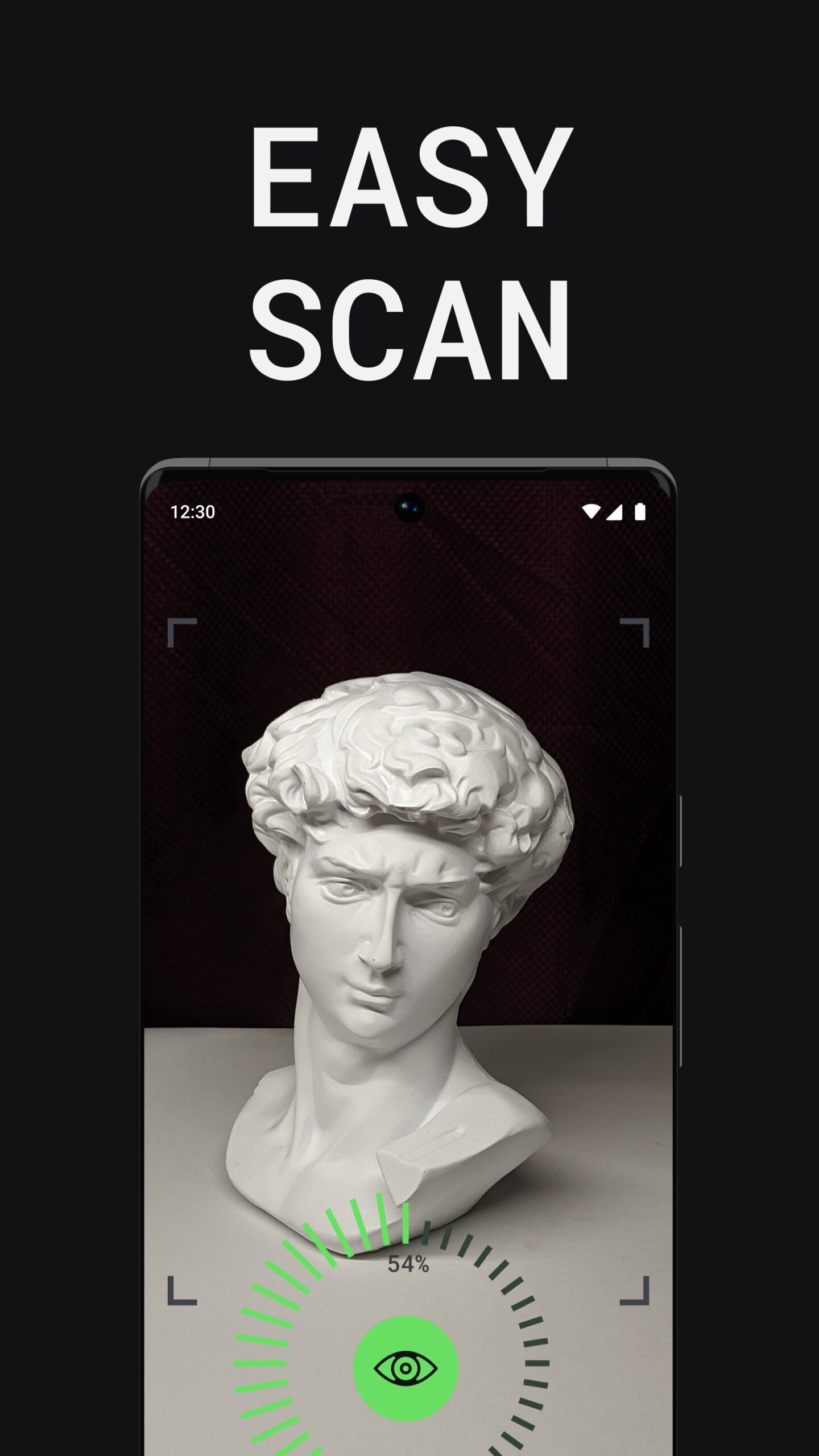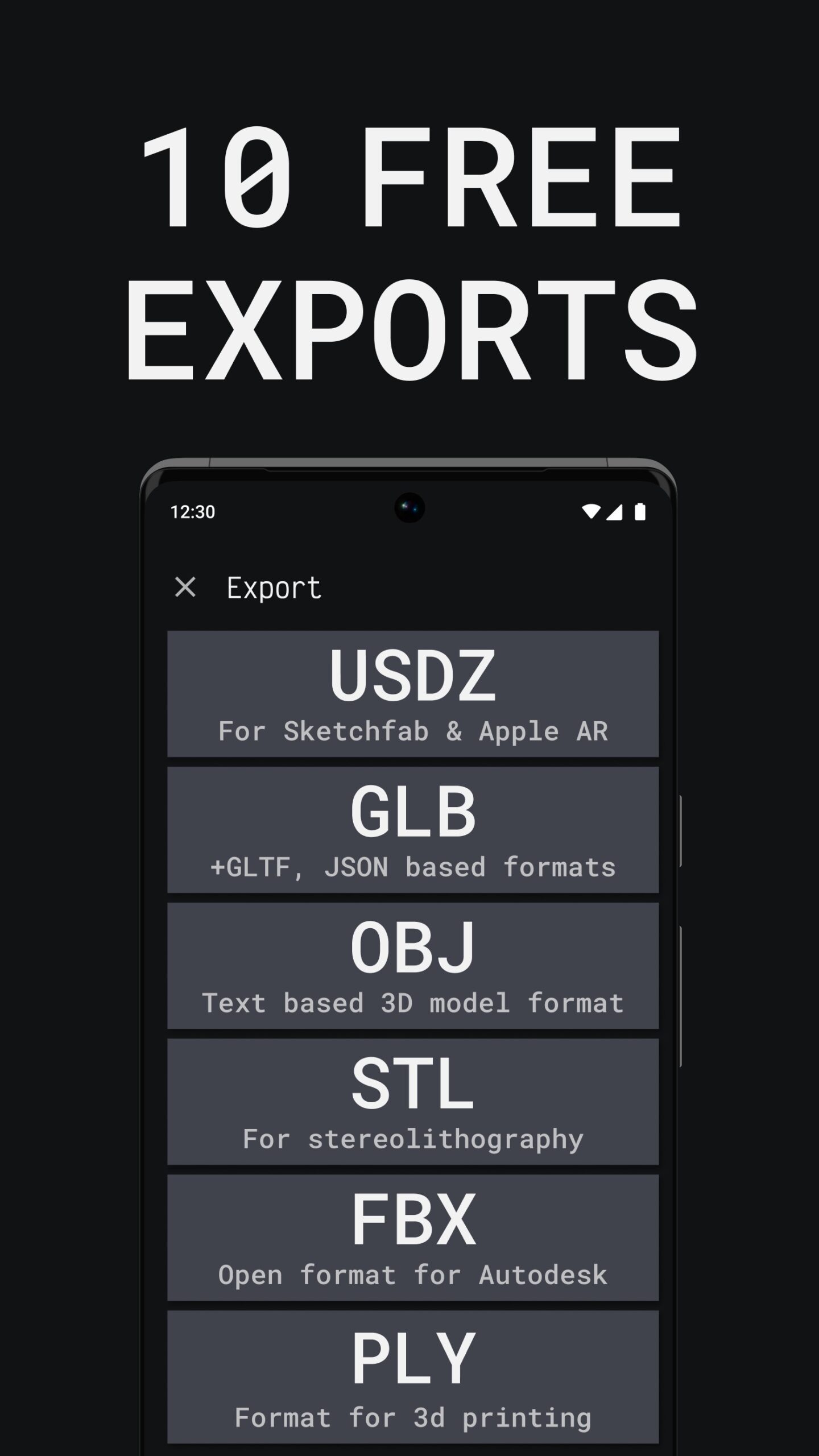 RealityScan – 3D Scanning App
RealityScan is a mobile app that allows users to create and edit 3D models using their smartphone camera. With its help, you will be able to create 3D models that can be used in many industries and projects.
You can move your camera-enabled gadget around an object and the app will automatically scan and create a 3D model of it. You can also import existing photos and convert them into 3D models.
The program offers a large number of tools for editing three-dimensional models. You can resize, tilt, rotate them, and add various textures and effects. Add animations to the models and view them from different angles.
After finalizing your 3D models, the app allows you to export them to various formats supported in other apps. You can share your models with friends and other users through various platforms, social media, and cloud storage.
Save the created objects in the app to start editing them at any convenient moment.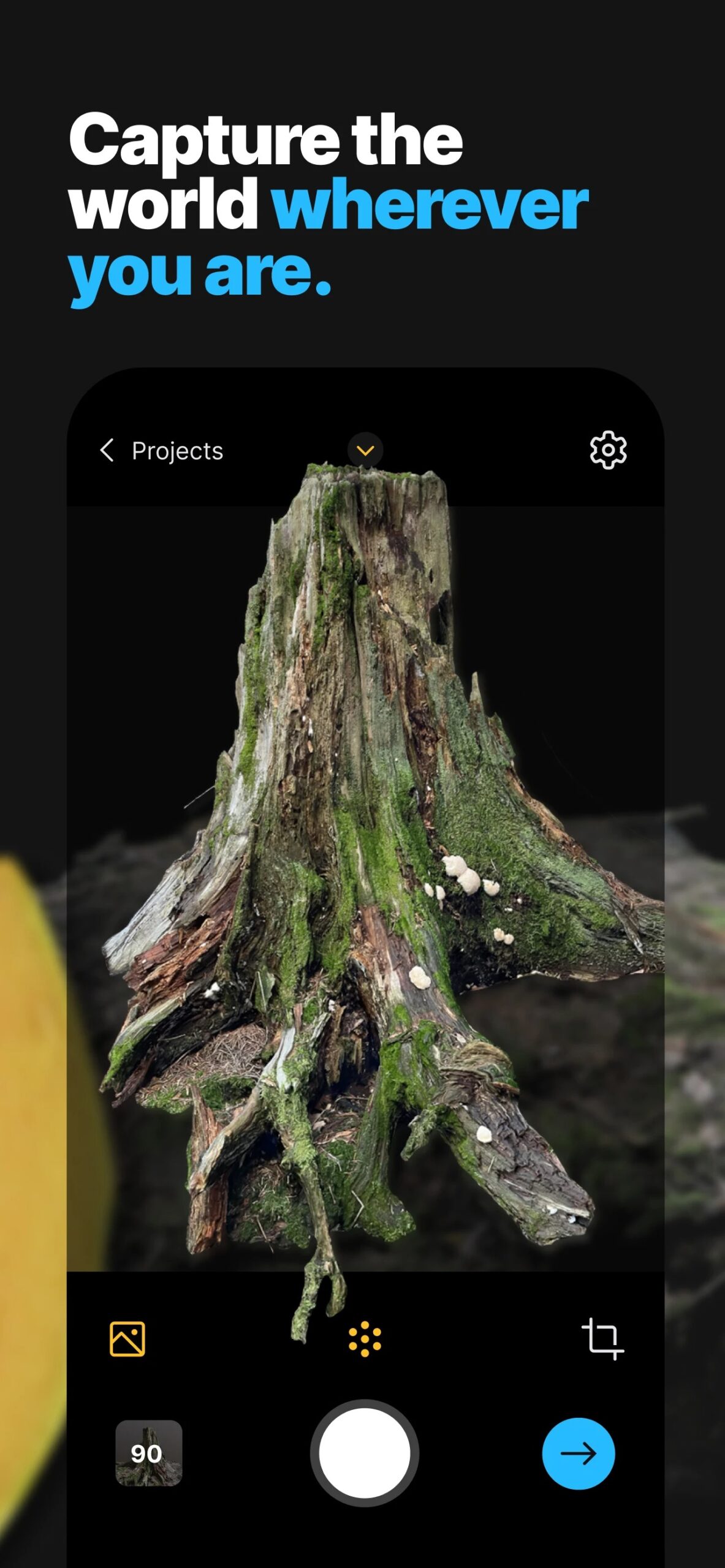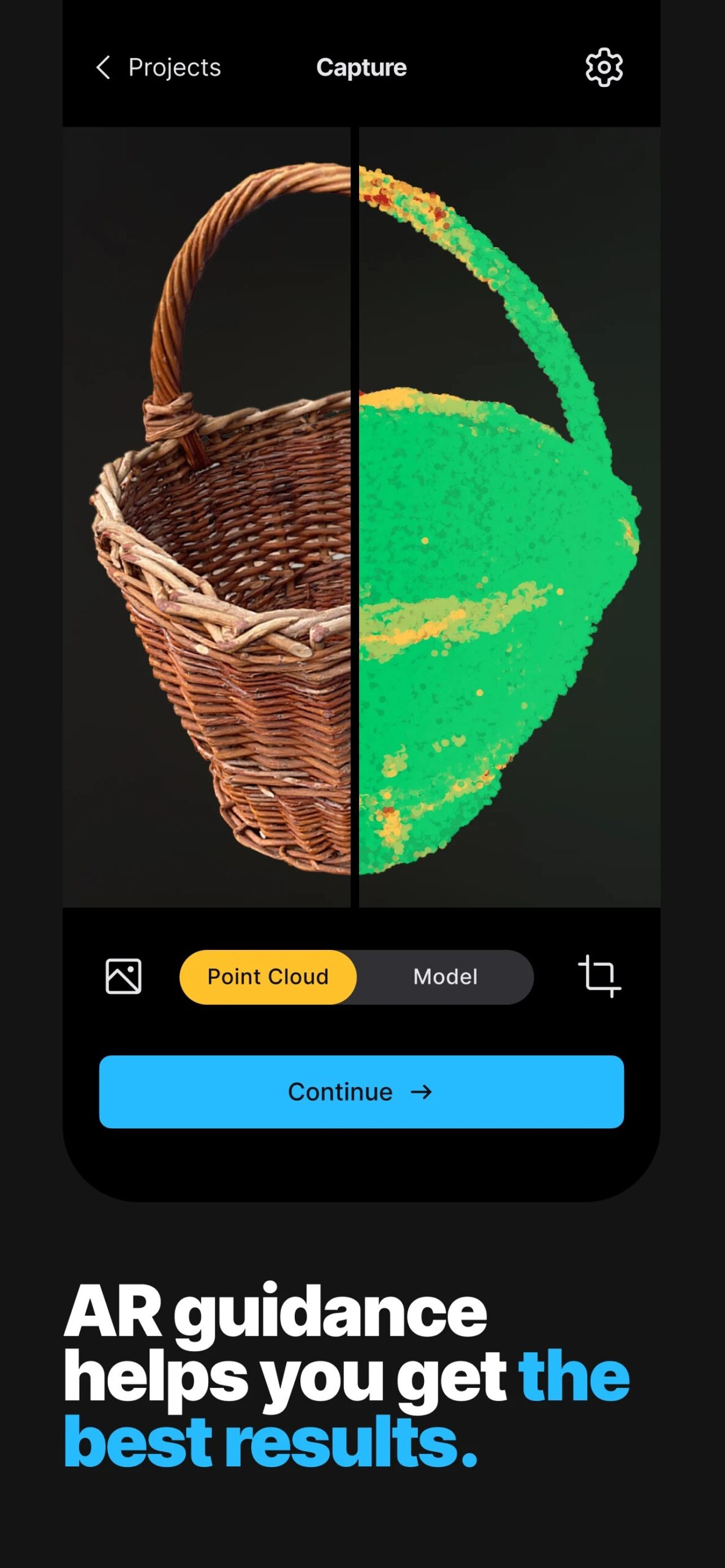 You may also like: 11 Free VR apps for Android & iOS
SCANN3D
SCANN3D is an app that empowers you to capture and edit 3D models on your mobile.
The app runs on the smart tech that empowers you to catch and reconstruct things using your mobile's cam only. Along with that, the app can cope with turning pics into 3D models. The whole capturing price takes secs so you won't need to wait long.
Once the capturing is done you can convert the file into several formats to use it on any platform you want. It also needs to be said that the app grants you to capture items from several angles. Thus, you can be sure all the details are covered. When you'll be done with scanning the app will automatically merge all the parts together automatically — no efforts needed from you.
Plus, it's not necessary to edit the model right after it was caught. All the meshes are being stored in the app's library so you can come and customize them whenever you like. Although you get to export the files to any third-party platforms, the app swears by its privacy policy so you can be sure no file is being shared without your permission.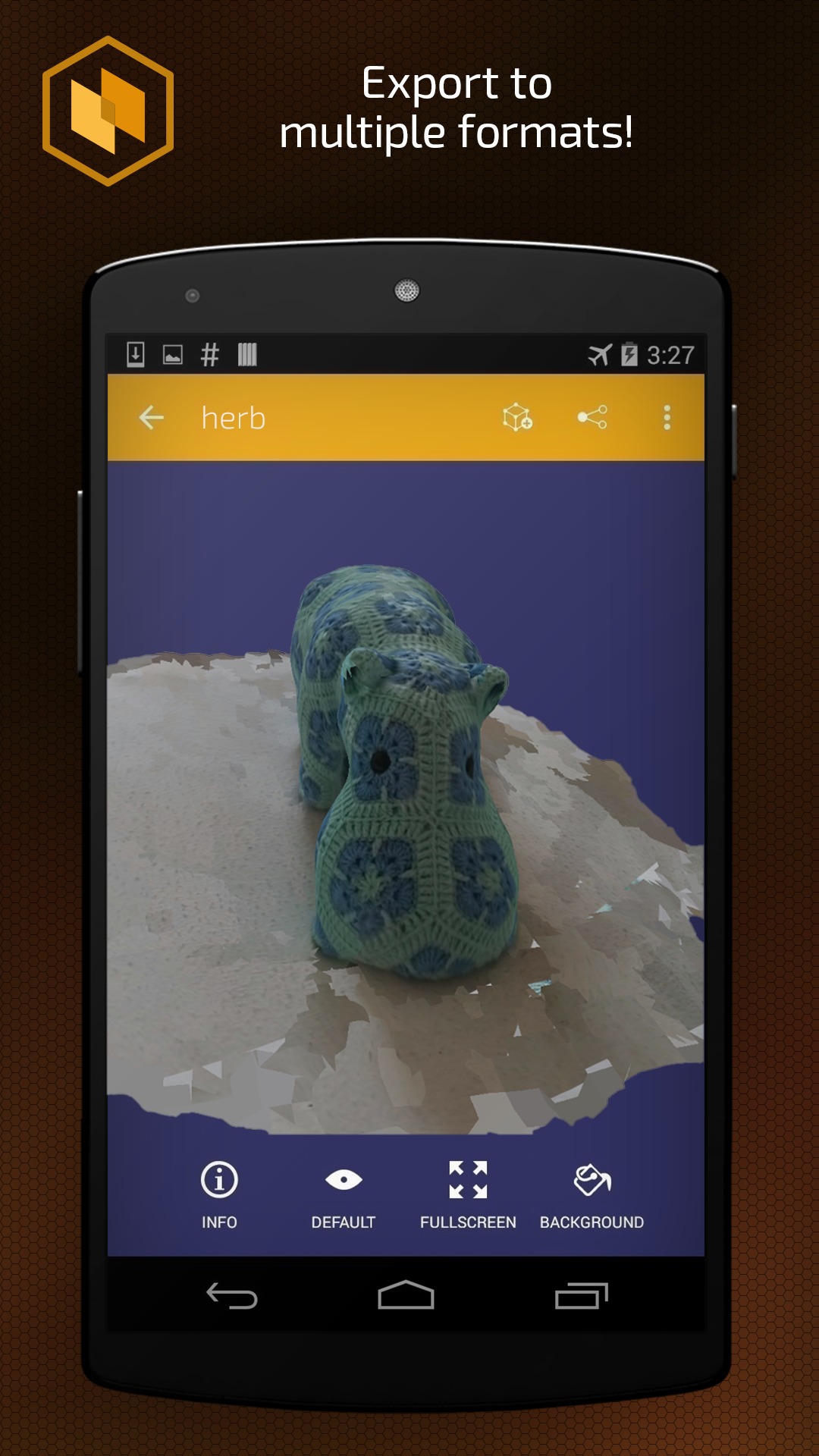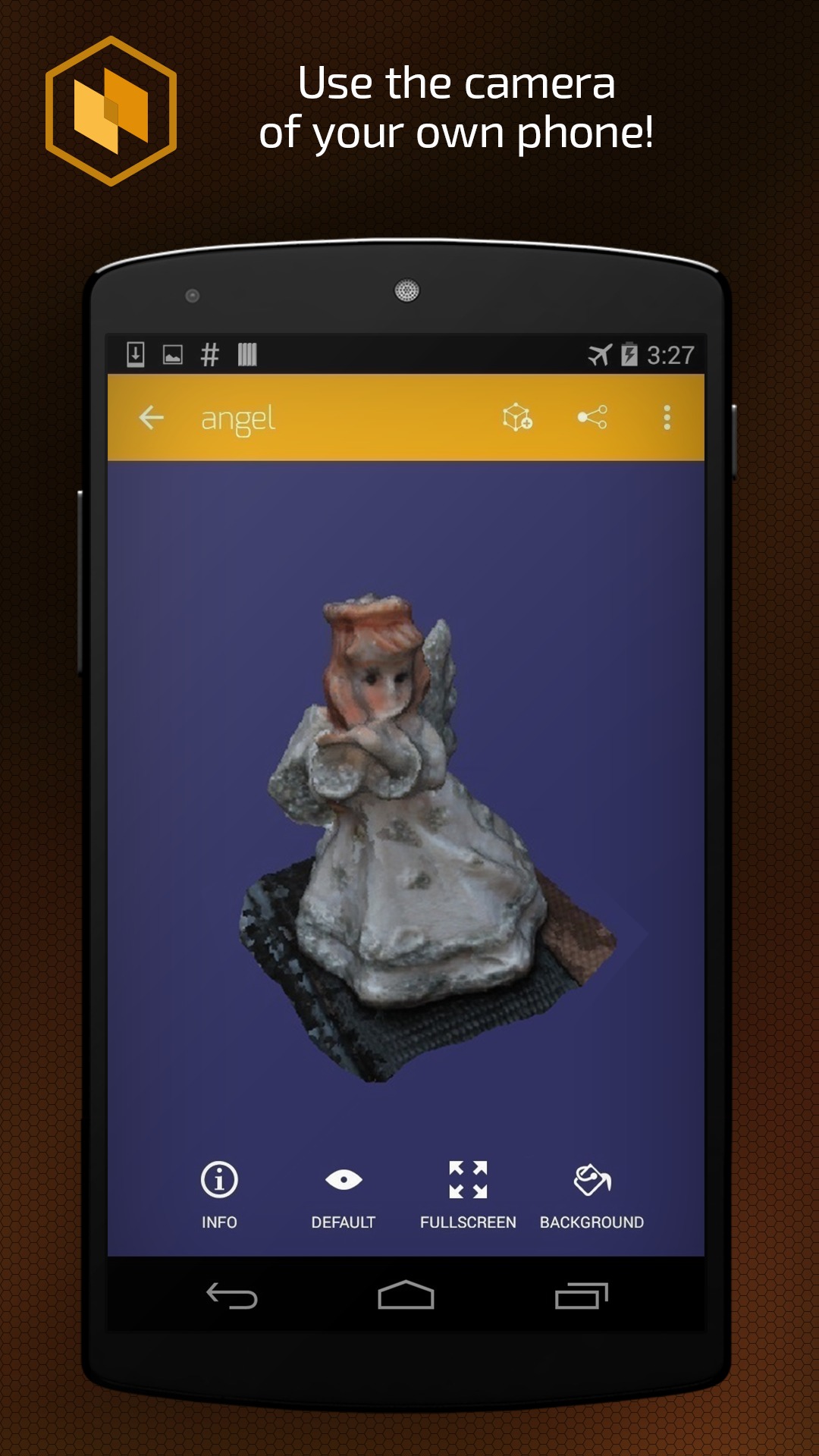 Heges 3D Scanne‪r‬
Heges 3D Scanner is an app that empowers you to turn the world around you into a 3D model.
Along with the Polycam, this app also runs on a LiDAR sensor so you need to find out if your device has it or not. However, even if you don't have it — the app can still capture objects using Face ID tech. The app uses your cap to scan the items and it doesn't take long to cope with it.
Herewith, although the 3D model quality in this app is quite high you need to keep in mind that it may vary according to the condition of your cam. You can rather capture single objects or people's faces if needed. The only trick with capturing people is you need the person to stand still cause the movements may cause mistakes in scanning.
You can even capture in the absolute dark in the night vision mode. Once the capturing is done you get to pick the format for the file to be saved in. There are plenty of format options so that you could do further editing on multiple platforms and apps. Plus, you can share the file in your SM.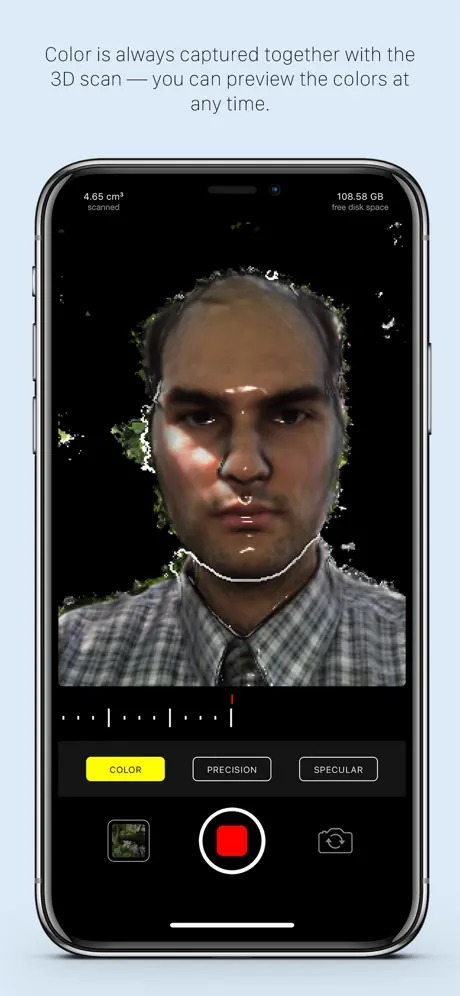 Display.land 3D Modeling: 3D Scanner & Model Maker
Display.land is a 3D modeling app that turns real-life items into 3D models.
The app uses your device's cam and photogrammetry techs to generate 3D meshes of items around you. The whole capturing process takes a couple of secs no matter what items you're scanning. Once it's done you get to pick the format of an outcoming file to be able to use it on all the modeling platforms.
Herewith, you can export the file to all the popular 3D modeling platforms like SketchFab right from the app. In case you don't want to use any third-party apps you can edit your 3D model right in the app — it has all the tools you may need. After that, you can use these models for 3D printing, AR, VR, and so on.
As for the imaging itself, the app keeps its 3D models in HQ so no worries about that. You can also scan from several edges to catch all the details. Besides, you can attach notes ad make annotations to all the models if needed. You can even share the file in your SM directly from the app.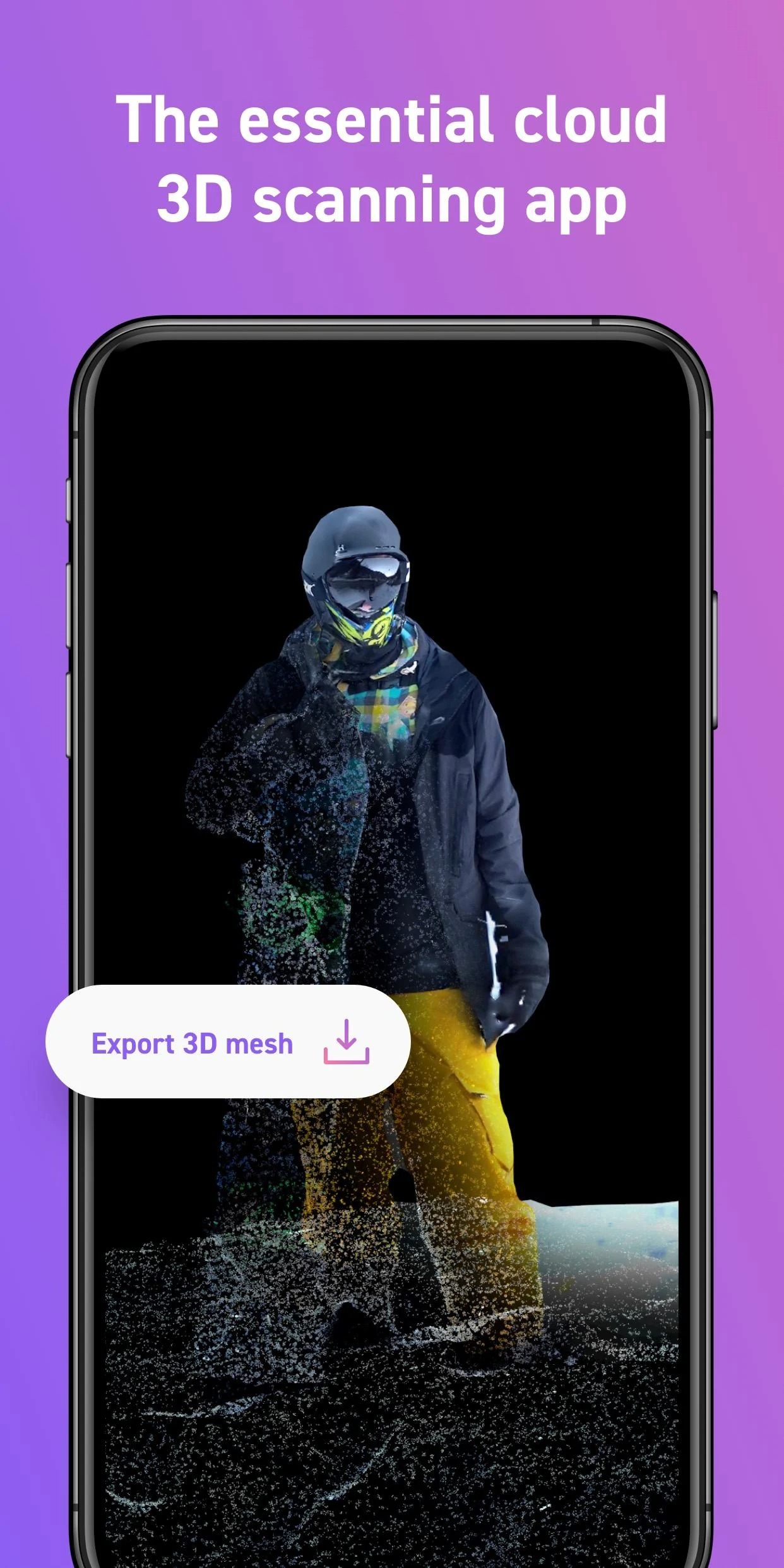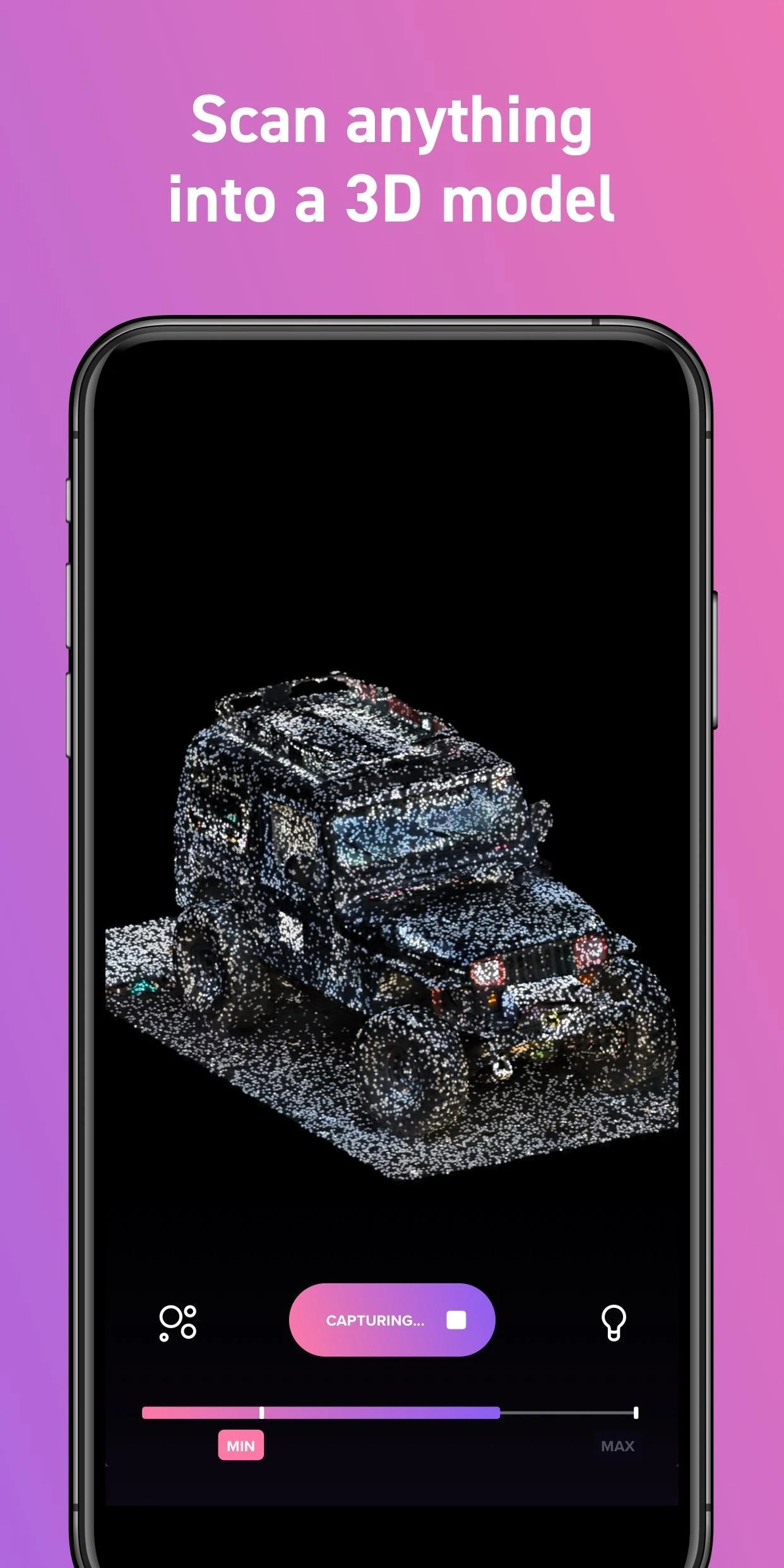 You may also like: 11 Best OCR Apps for Android & iOS (Fast Scan)
Scandy Pr‪o‬
Scandy Pro is a 3D scanner that grants you to make a colorful 3D mesh in HQ.
The main goal of this app is to capture high-res 3D scans of surrounding items. Herewith, the app does everything to make the whole capturing process quick and simple. Thus, there are not many efforts needed from you — just point your cam to the object you want to scan and wait.
Plus, the scanning doesn't take longer than a minute regardless of the size of the object you're scanning. You can also use tow-angle mode to scan an item from all sides. Once it's done you can pick the format you want to store your file in — all the commonly-used ones are covered.
Thereby, you can transfer your mesh to any other 3d scanning platform. However, this app is also a fully-featured editing suite so you may not need to use any third-party services. All the important editing tools are covered as well so you're getting quite a professional experience. When the editing is finished, you can share the outcome on your SM directly from the app.