Searching for love online may be tough for lots of reasons. But the most annoying one is the fact that in most cases you should pay for it.
Luckily, there are enough 100% free dating apps for the USA (Android & iOS) that will help you find a perfect date. These apps have powerful functionalities and offer various instruments to only match you with like-minded people. Whether you're a teenager using online dating apps, or a divorcee trying to find real love—these apps got you covered.
We've gathered together the best apps in that category you may try. Have a look!
OkCupid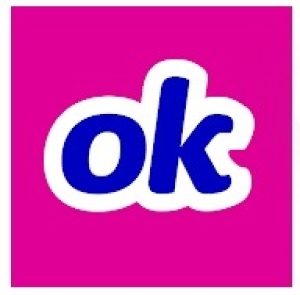 Let's start with an app that provides you with the best online dating experience.
This app is a perfect option for people who expect to find perfect matches. Yeah, all the dating services ask you to fill in some personal data and tell the world about yourself, but this one is different. This app comes with a detailed questionnaire, so the chances to meet opposite-minded people are pretty low.
The app will make you answer some questions that will help to avoid awkward conversations on a date. For instance, you" get to share your opinion about same-sex relationships, and all that. It needs to be said, it's a very LGBTQ-friendly app. It covers over 60 sexual orientations and gender identities, so there's something for everyone. The same goes for pronouncing—you get to publically highlight it here, and it will help to find your perfect match.
As you may guess, the users of this app are mostly liberals, and you have an option to hide the ads of more conservative people. The app sub packs, but the free features are more than enough. You'll get to view potential matches, receive and send texts, likes, and all that. In other words, the pro packs are practically unnecessary unless you want to promote your ads.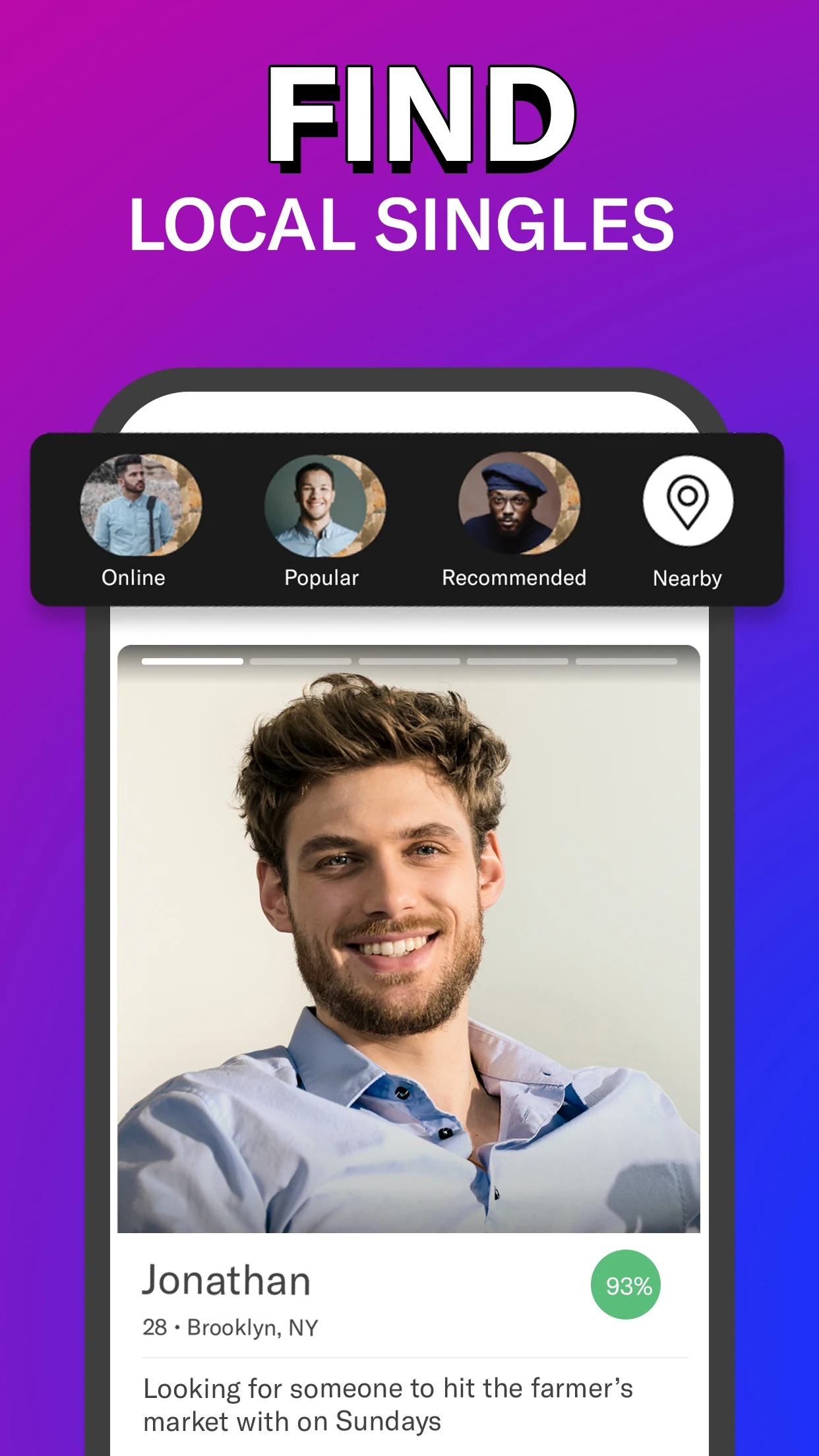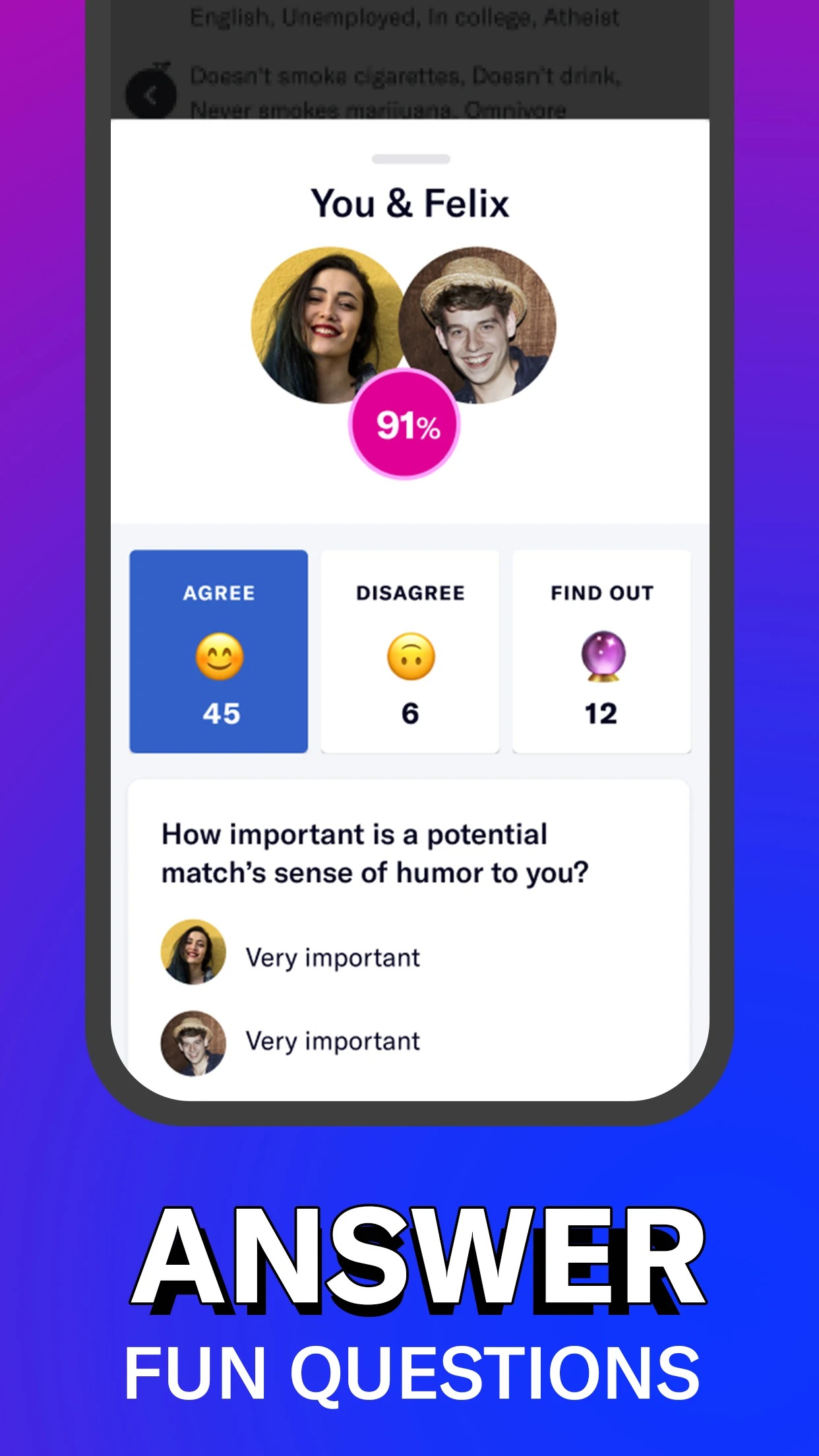 You may also like: 10 Best Dating Apps for Married People (Android & iOS)
Zoosk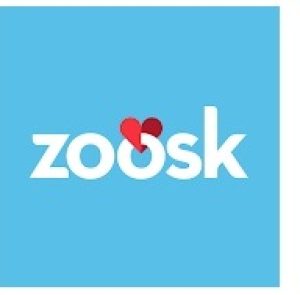 Next, we have a perfect app to look for international dates.
This app has a base of over 3 mill active users worldwide, so wherever you go—you'll be able to find a match. Herewith, whether you're looking for a casual lover, a love of your life, or even a potential professional partner—this app has you covered. Along with the previous one, this is a queer-friendly app, so no concerns about that.
Beyond that, this app stands for safe dating, and all the users go through photo verification. Thus, you can be sure the person you're chatting with actually looks like a profile pic, and it's not a scam. The same goes for phone numbers and attached social media links. There's also a smart pick tool that lets you find matches according to your preferences and life views.
Speaking of the free features, you practically have no limits here. You'll get to view accs, send and get reactions and texts, and even use a live-streaming tool if needed. The paid tools allow you to send gifts, promote your acc, see the list of people who've viewed your profile, and more. In other words, you can totally go for a free version without missing much.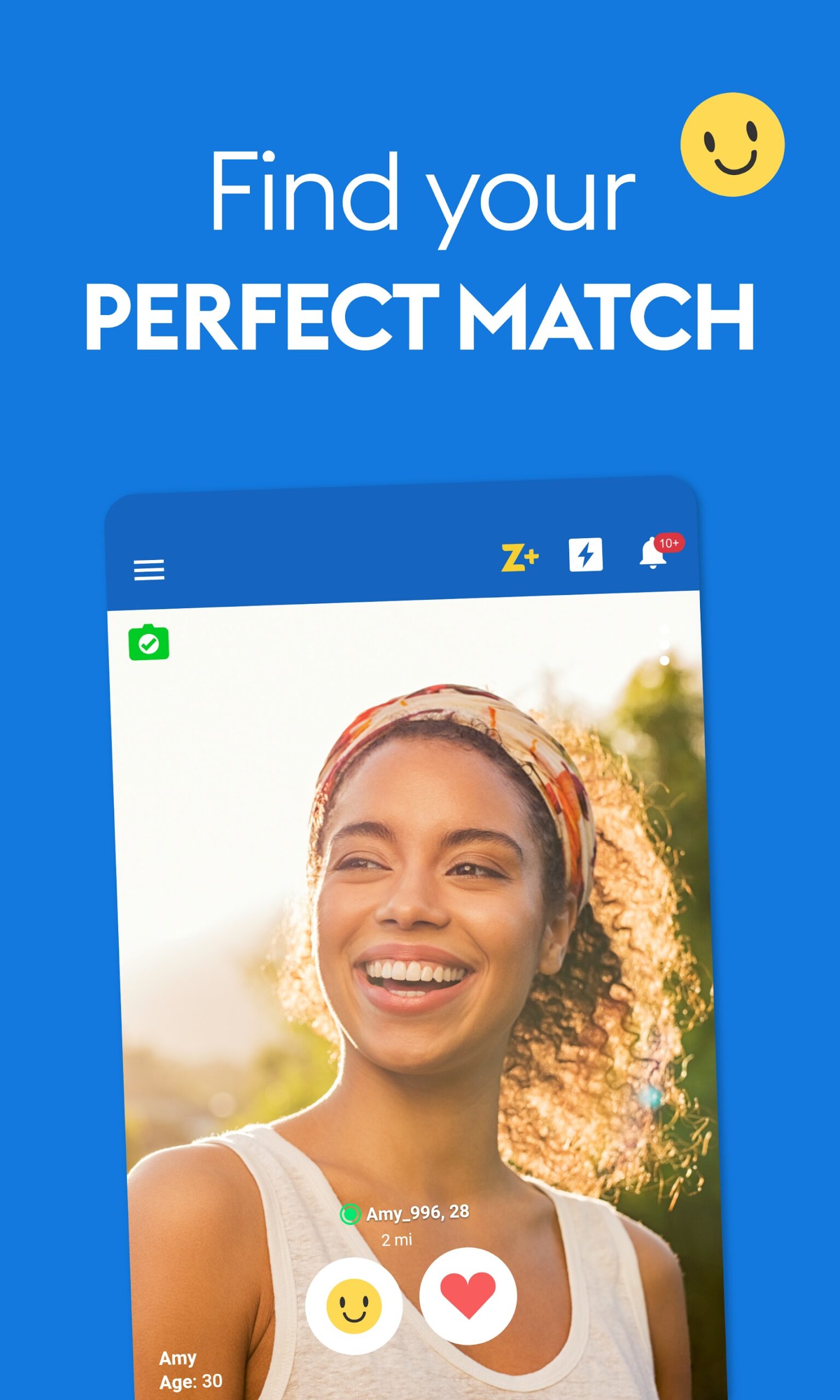 Match Dating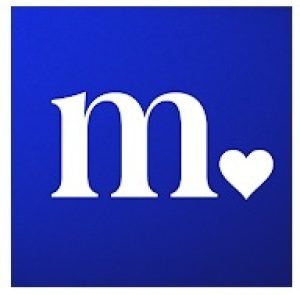 Sooth to say, this app is quite unique. It's a mobile version of a well-known dating website that is not running for over 25 years! Bet you didn't see that coming, right?
This is one of the first dating services ever made, and the fact that it's still running says a lot about the quality. Needless to say, the developers have mastered the process of online dating throughout the years. As you sign up, you'll get to go through an all-out questionnaire that will help to find your potential matches.
Thus, in order to avoid matching with opposite-minded people, make sure to log as much info about yourself as you can. As for the mechanics, it's pretty standard—you match, chat, go on a date, and the rest is up to you. The app also includes a video chat, so you could see your partner before the date and make sure it's not a scam.
There are even video-chat events that let you flirt with other users in a safe environment. In case you're not the best at chatting, the app will help you find a dialogue starter for any topic. You may also contact dating experts for them to improve your acc and help to organize the data. But the best thing is—the app is fully free with no sub packs.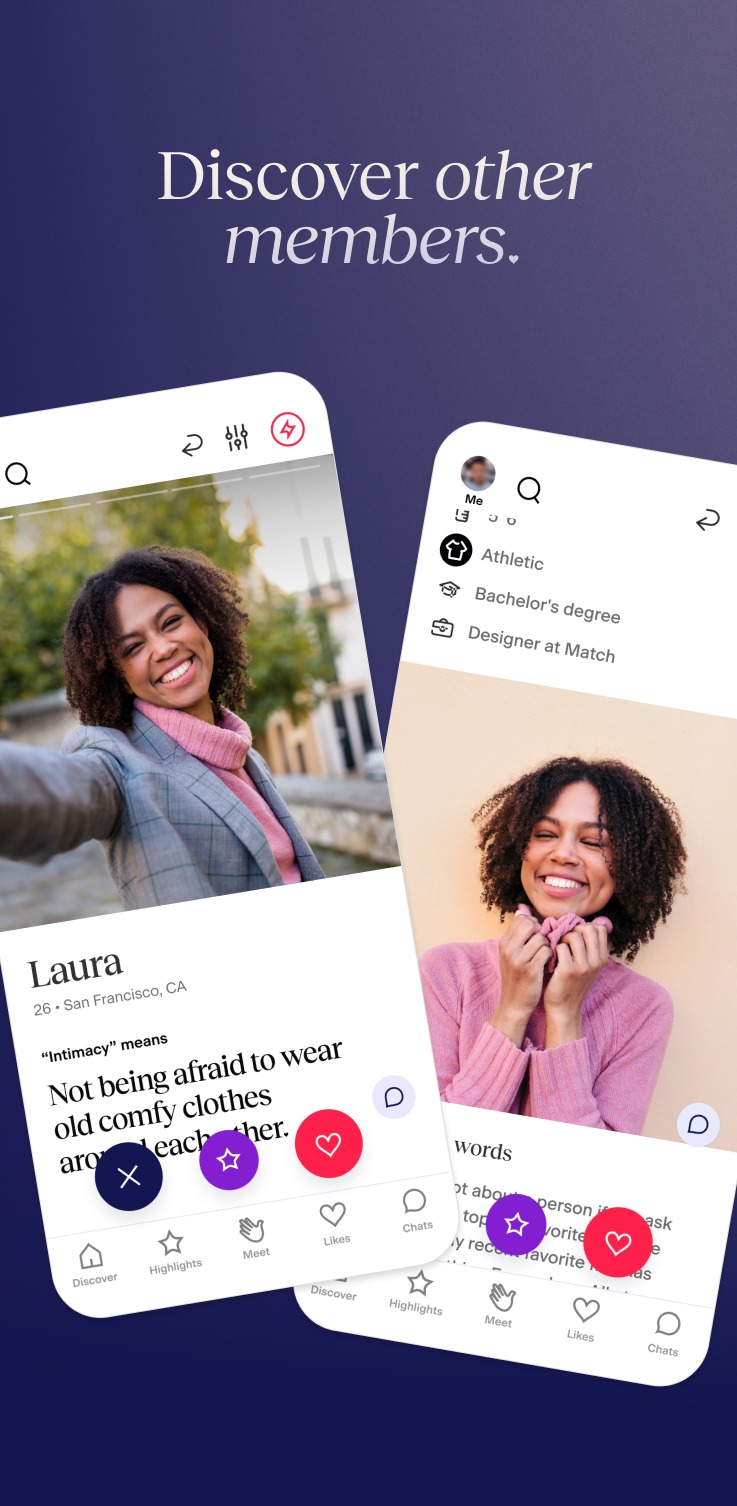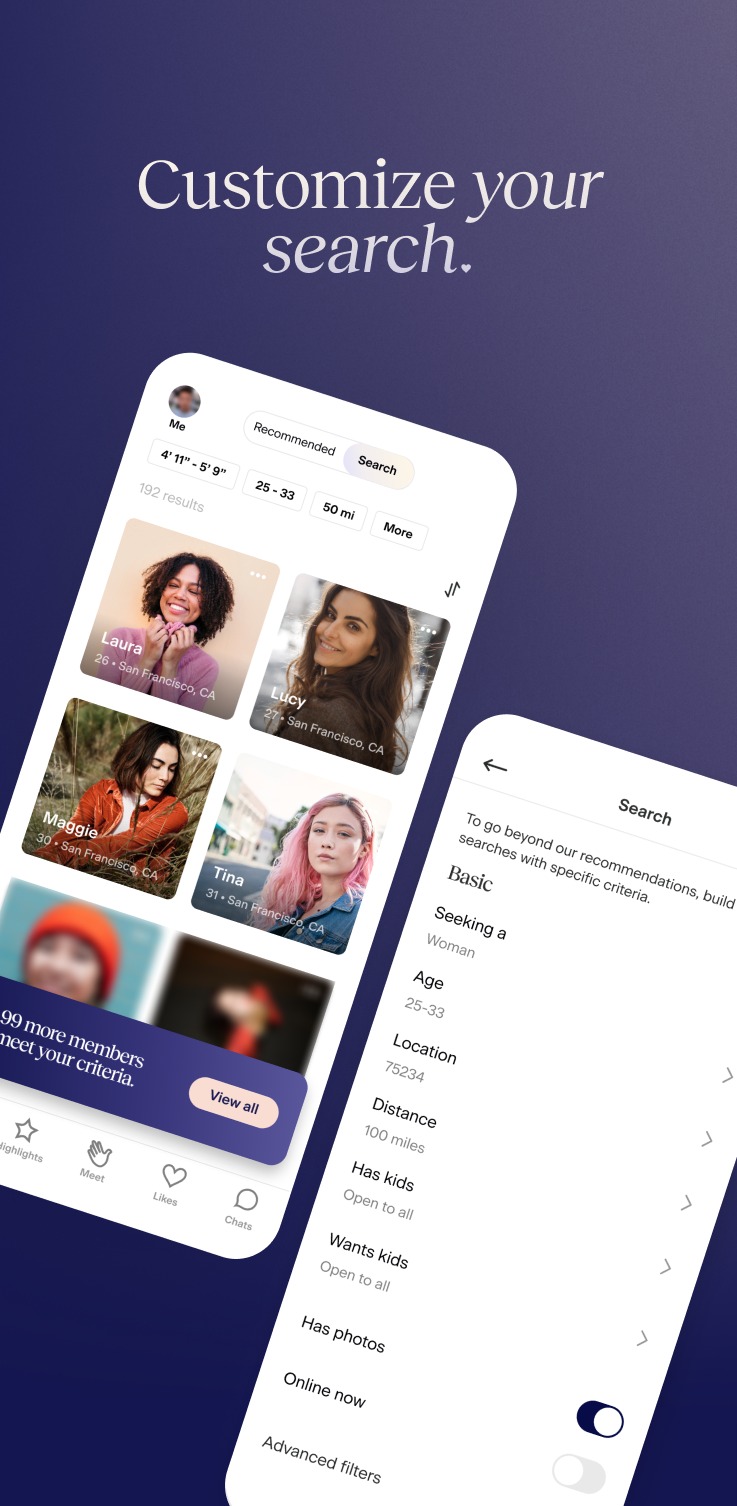 Plenty of Fish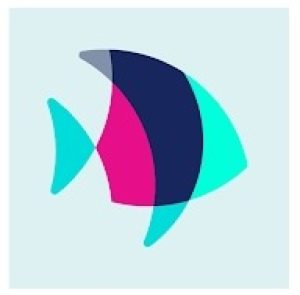 This app is a great option for those who need a simple instrument and hope to find a serious relationship.
In comparison with other dating apps, this one is not that popular. More to that, the chances are high you've never heard of it, although it has been around for over 15 years. Why so? Well, it's probably the lack of promotion. Herewith, this app has a huge base of users, so even if you're from a small countryside, you'll get to find someone to date.
Besides, all the essential features are free here—you can view and react to matches, send and get unlimited texts, and search with filters. All the mechanics here are classical (if not to say old-school)—you have long questionnaires, traditional loo of profiles, and all that. No joke -the questionnaires here are way too detailed, and there are several options for you to fill in.
In other words, if you're over 35 years old, you'll probably enjoy this app most. Plus, the majority of users are here for a serious relationship, which is nice if you're into the same thing. Neither we, you'll get t point out the status of the relationship you're looking for to avoid awkward conversations later on.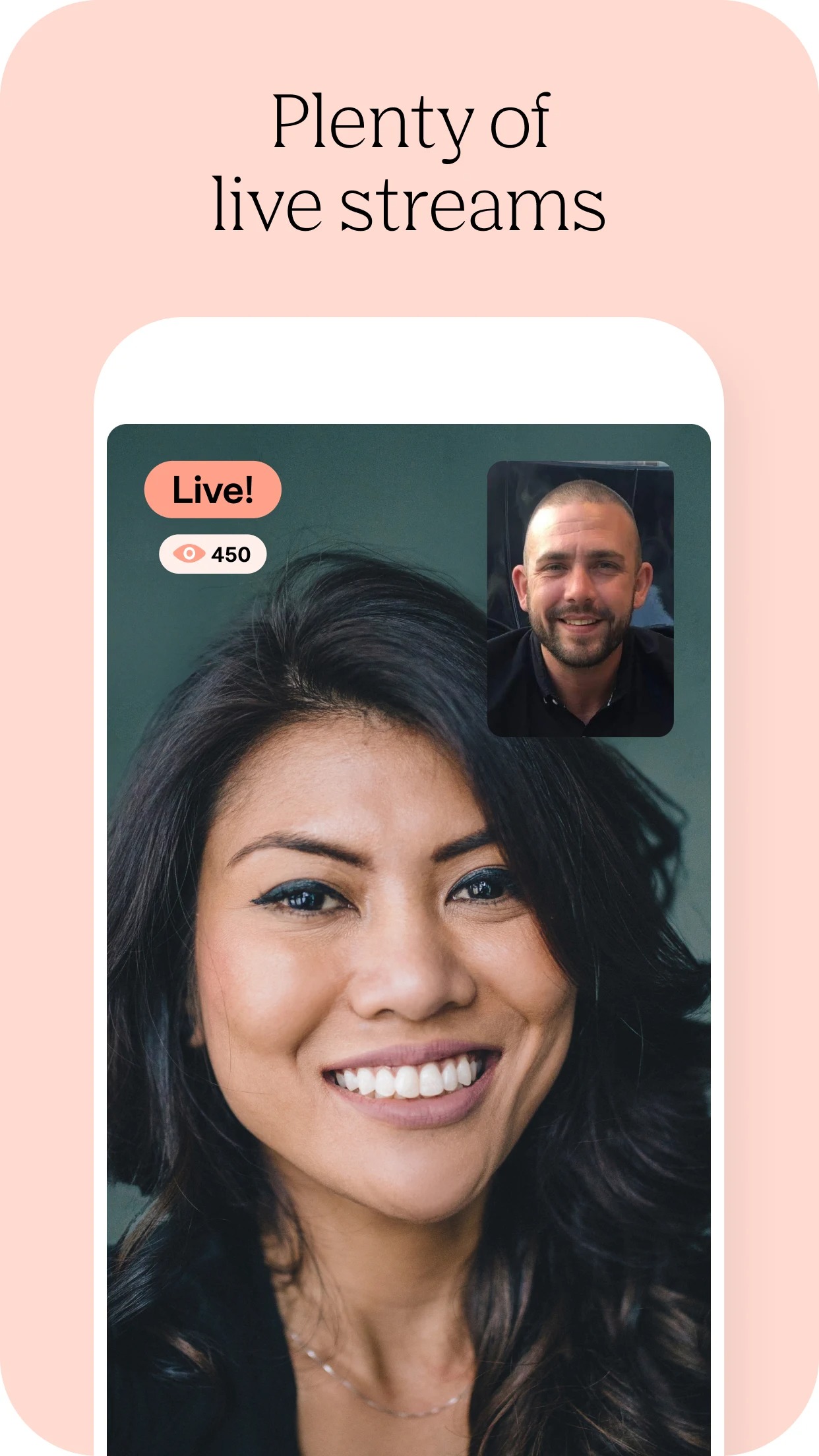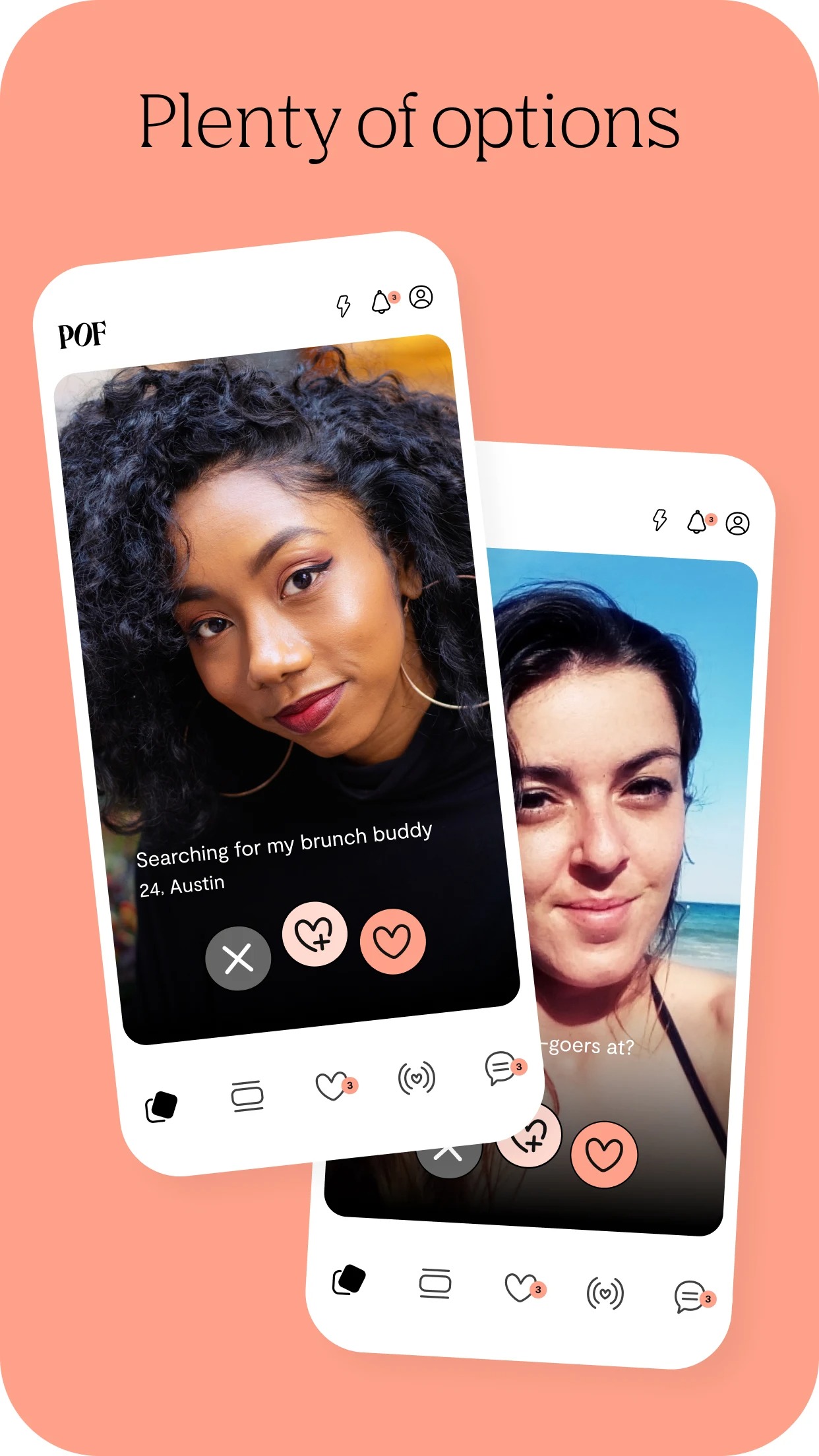 happn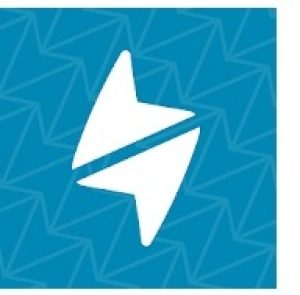 Apart from the app above, this one is quite well-known (mostly because of its unique concept).
While all the other services match you with strangers, this one does something different. This app permits you to find everyone you've met in a day (only if he/she is also a user). How big are the chances? Well, the app has over 100 mill active users, so quite high. The base for that concept is the claim that you've met someone you liked, it may be destiny.
As for the mechanics, you'll get the list of the users you've come across and get to like the ones you find interesting (secretly, of course). Thus, if they won't like you back, they won't know you've shown your sympathy. And if the sympathy is shared, you'll get to communicate in chat, use video calls, and all that.
Besides, no users will get to text you if you haven't shared mutual likes, so no concerns about that. Your location won't be visible to other people as well—only the point where you've crossed paths. All these features are free, but if you want to make your acc stand out, you may go for a premium sub pack.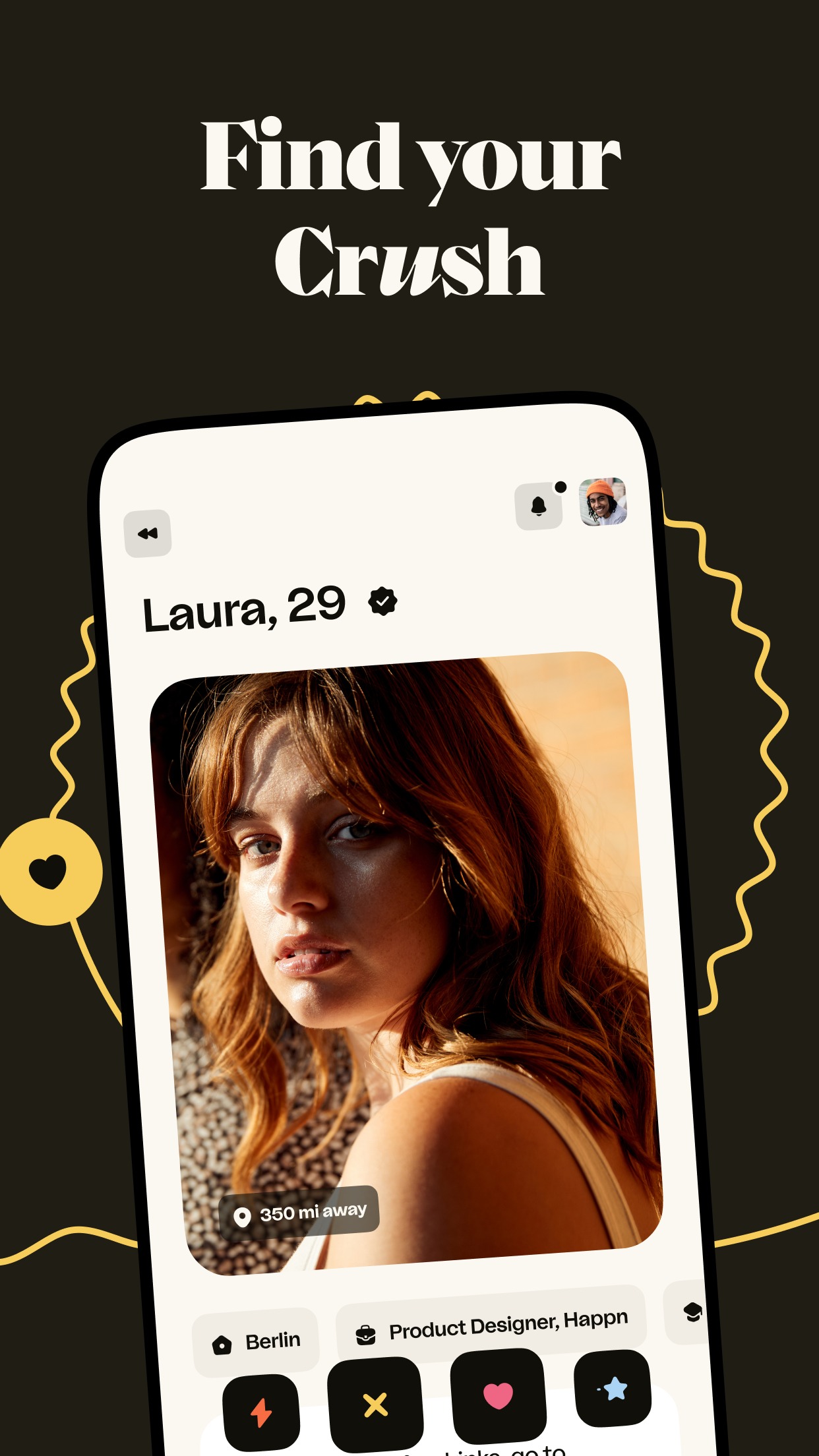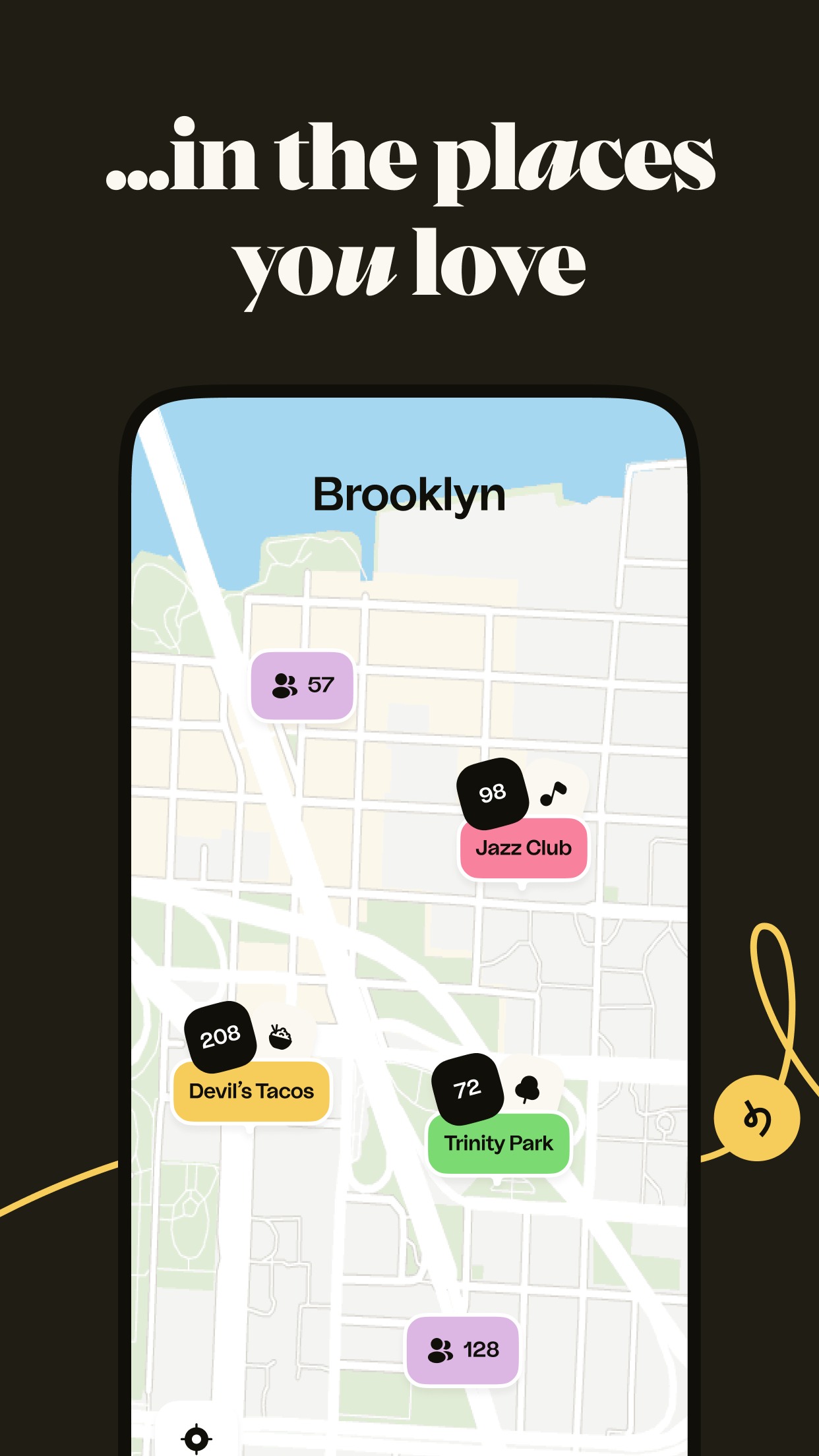 You may also like: 13 Free Secret Dating Apps for Android & iOS
eharmony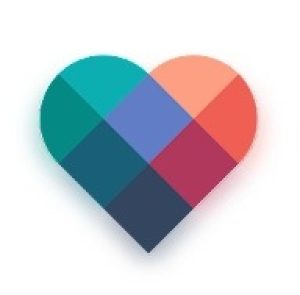 Here's another mastodon of online dating—the service that has been working for over 20 years.
The app runs on a smart compatibility system that makes sure all your matches are based on qualities and life views. In order t again that, you'll just need to go through 3 simple steps. First of all, you'll need to tell me about yourself. Don't worry, you don't have to write an essay from scratch—just to pass the quiz.
Secondly, you'll need to view the quiz result report to find out more about your personality. It may sound odd, but sometimes we tend to not notice some important things about ourselves. Plus, you'll get to use the reports to make an informative profile that fully reflects your lifestyle and personality. Plus, it will be used to find you a perfect date (which is the last step here).
You'll get to view the profile you may potentially be interested in and put likes on the ones that caught your eye. You'll get to view a detailed profile of all the users to find out more about them. If the likes are mutual, you'll get to text each other, and all that. There's also a video-date tool that lets you look at each other in a stress-free environment.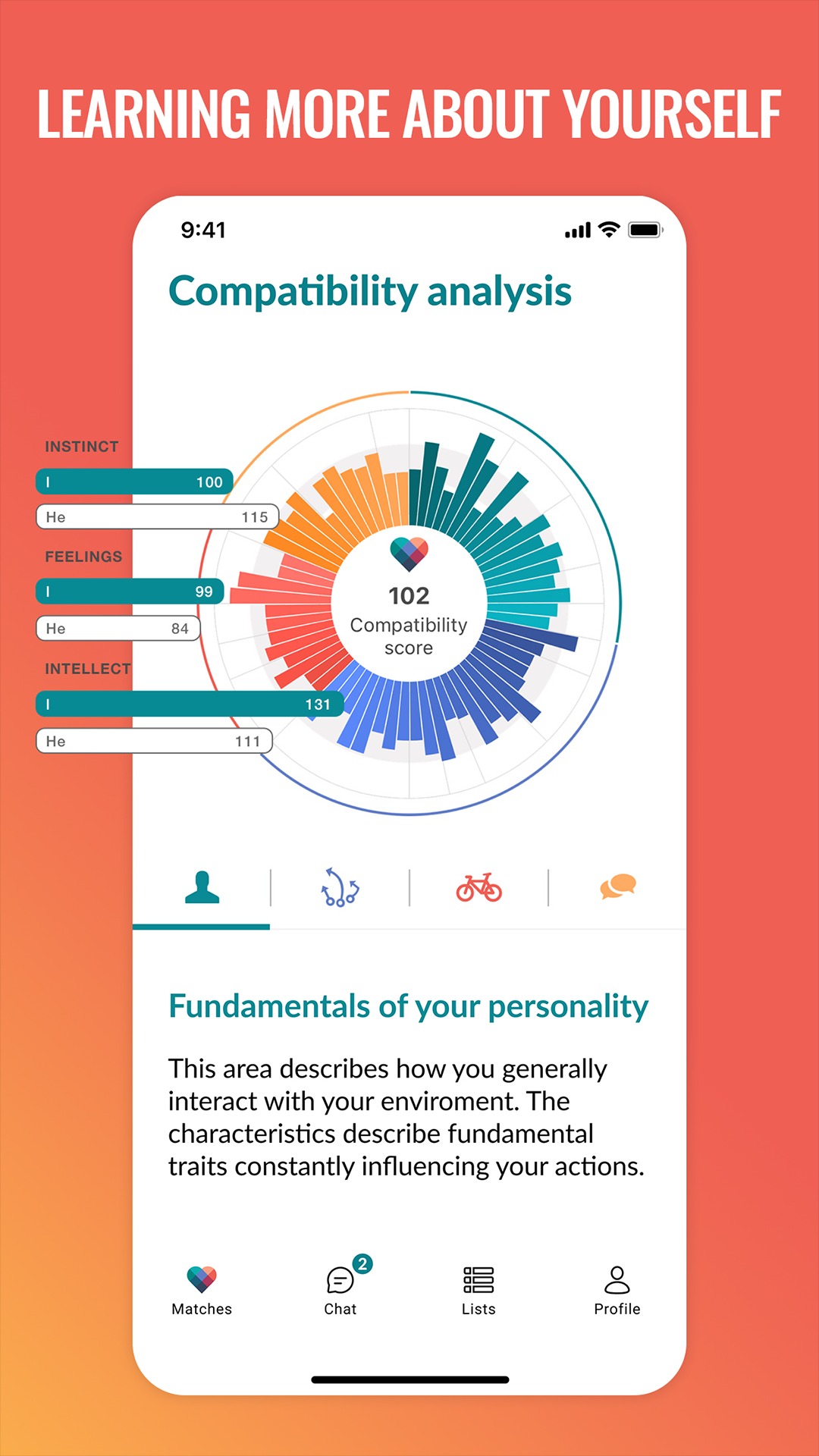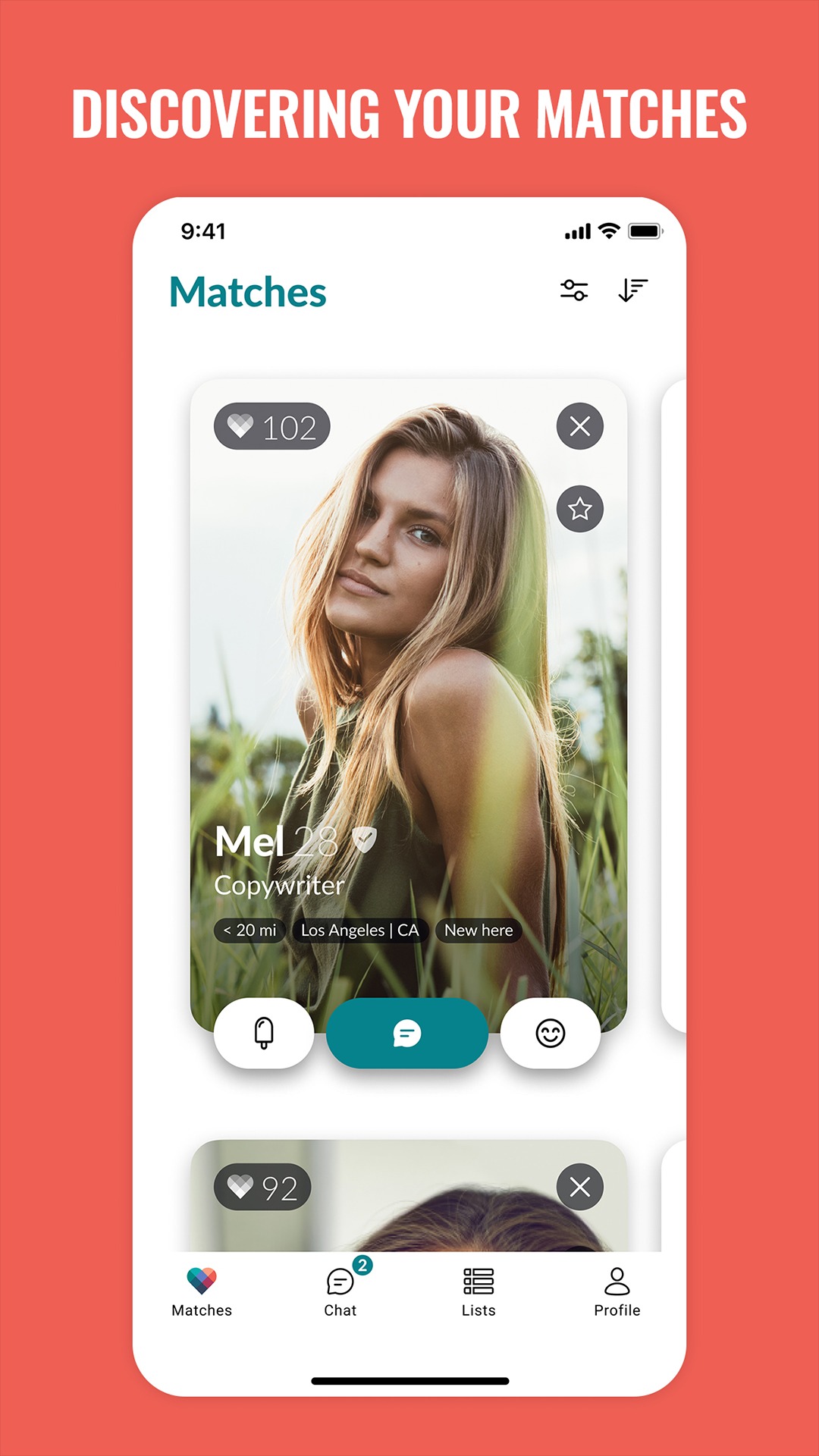 OurTime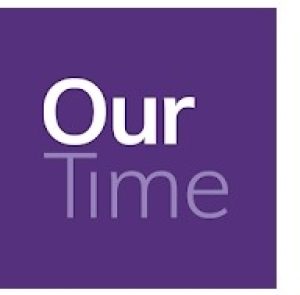 This app is made for a very specific audience. Its main goal is to help people over 50 y.o. to find qualitywise connections.
Herewith, the app doesn't fully focus on love—you may search for a friend, a companion, a future husband or wife, and so on. Herewith, the app is incredibly user-friendly, so regardless of your digital skills you'll l be able to cope with it.
As always, you start your journey with this app by telling your story. Make sure to express all the important points about yourself, add several pics, and highlight what kind of relationships you're hoping to find. Once it's done, you may start viewing other users' profiles looking for matches.
The app will provide you with daily lists of potential personalized matches. If you're interested in someone—send a like and if it's mutual—you'll get to start a conversation. The majority of tools are free, but you may update for a premium if needed. It will let you know if the text has been read, view the list of users who reacted to you, and more.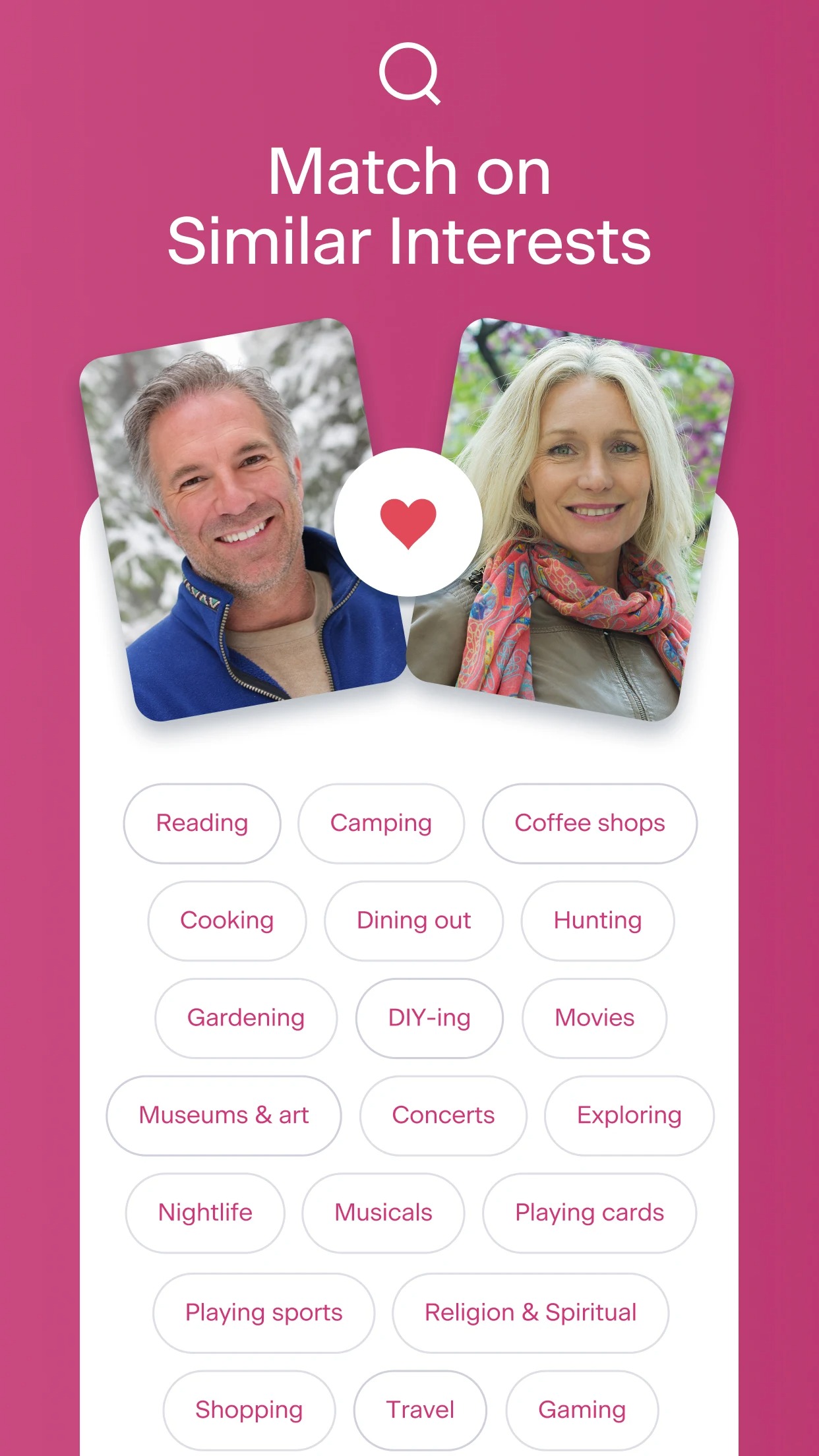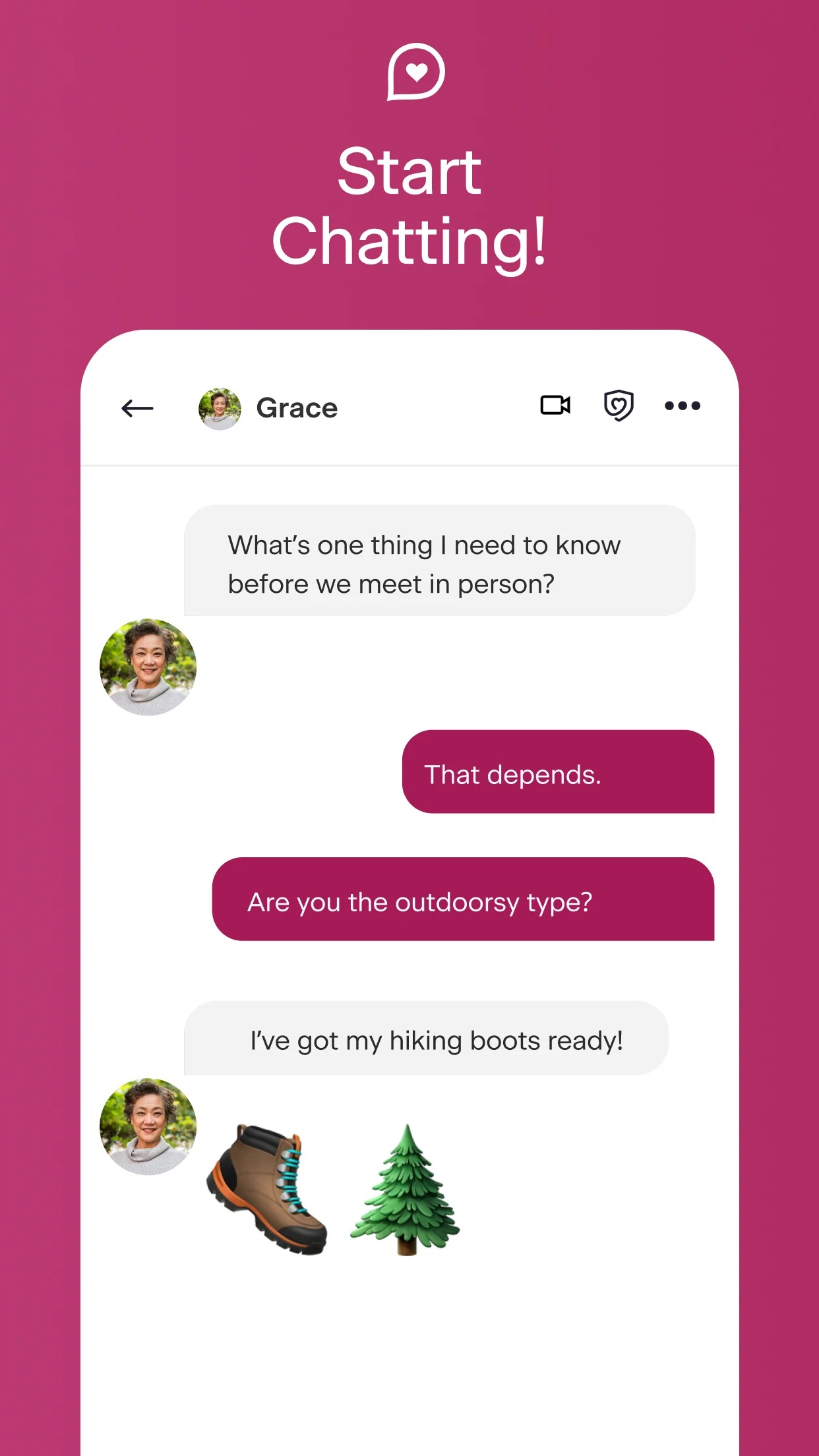 Hinge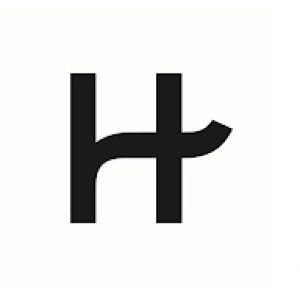 And lastly, we have a modern dating service for those who are looking for a lasting relationship.
This app is a combination of fast-liking mechanics and the fact that the majority of its users don't look for hookups. Herewith, it's not one of those officiant apps that make you feel like you're looking for a marriage partner. In other words, it's chill and lets you search for dates at your pace.
This app won't make you fill in long questionnaires and read them. It will be enough to give some short essential topics you'd like to point out and add a couple of pics. The app runs on smart algorithms that do a great job in finding matches, so you won't meet opposite-minded ads here.
However, the app is not perfect, especially if you don't want to spend any money (which is understandable). You'll be limited with 8 likes in a day, but you get unlimited messaging, a list of people who've liked you, and plenty of preference filters to use for manual searching.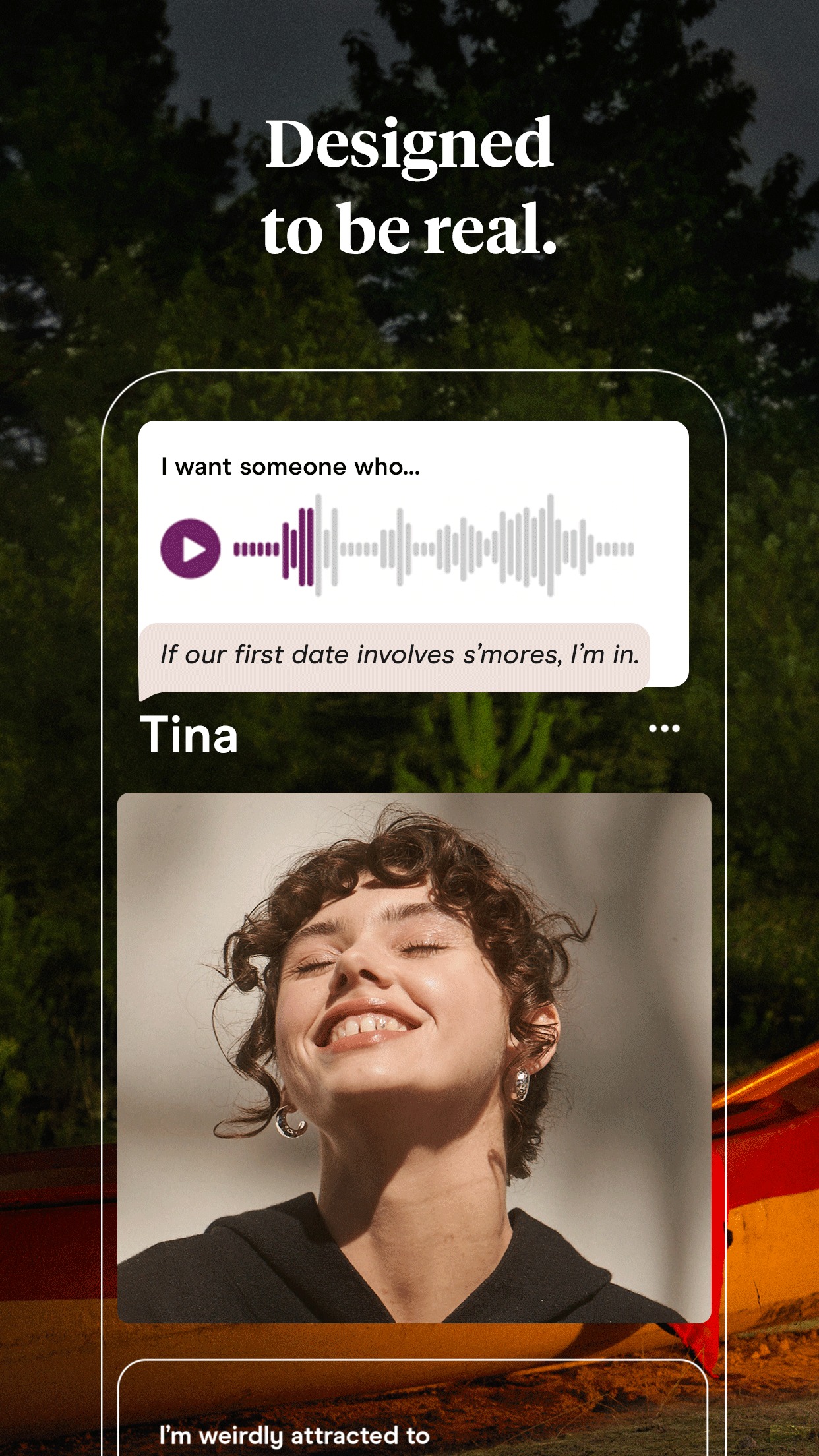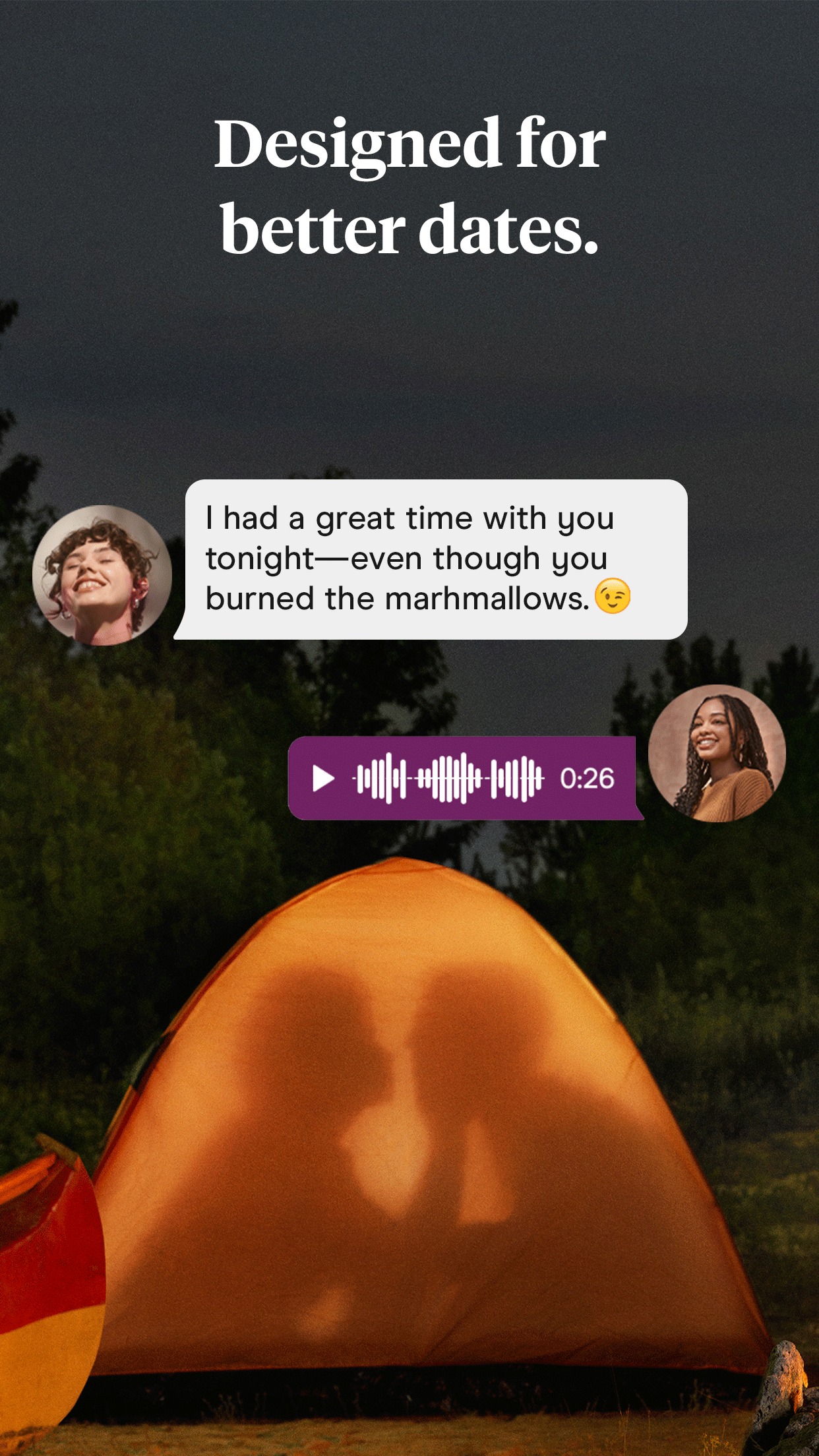 You may also like: 9 Best Astrology Dating Apps for Android & iOS
LOVOO – Singles, Chats & Love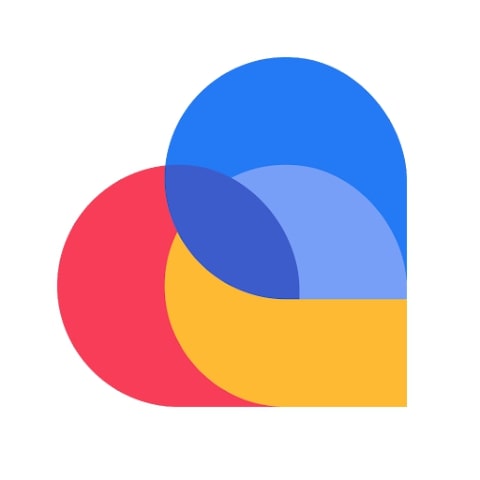 LOVOO is an exciting app for meeting new people. Search for dating both for simple socializing and for serious relationships. Search based on various criteria such as age, location, interests, etc.
With the Live Radar feature, you can find people near you and chat directly. A map will open up showing other users of the app. View their profiles and add them to your favorites to start chatting later.
You can browse profiles, start dialogs, and even have a real-life date. The app also has a video chat feature. You can start a broadcast and look for new acquaintances in real-time.
Start a chat while being sure of your privacy and your safety. The app protects each user's information, so you don't have to worry about scammers and intruders. Check your page view history to see the number of likes received.