Have you ever been to an airport? If yes, you have probably seen that big 'boxes' with a scanner. It can detect all the belongings hidden inside your backpacks and bags.
By the way, if you would like to manage all the airport, you should take a look at 8 Best Airport Manager Games for Android & iOS.
If you want to operate these amazing machines, try playing a good simulator. Here you will find the best airport scanner apps for iOS and Android.
Airport Scanner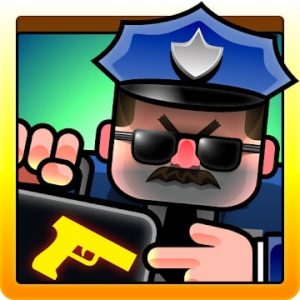 Do you dream of becoming an airport screener? Now you can easily do it! That's a great opportunity to test your attention to little details. 
Airport Scanner is super popular all over the world. It is played by millions of users every day. 
Let's look at the best features of this game: 
Explore more than 50 levels

. Their difficulty will gradually increase so that the game process remains challenging and comfortable at the same time. 

Work in one of the most popular airports

 from different countries! You can operate the scanner in Chicago, London, Las Vegas, Honolulu, the Moon, North Pole, and Aspen. Make sure you try them all to find your favorite one. 
However, the game isn't just about scanning the bags and backpacks. You might also

 search for hidden items

. This is fun! What is more, it can also give you Xray Bucks that you can use later. 

Enjoy 

an amazing bonus game

. It will allow you to punish the passengers who break the rules. Now you can get satisfaction in another way, by stopping the passengers and preventing them from going into the aircraft. 

Make tasks connected to 

line management

. Make sure you track all the passengers. 

Meet 

high-quality graphics

. No matter if you are playing on a smartphone or tablet, you will be amazed at the quality of the picture! 

Compete with others

. It's always more fun when you face challenges. Make sure you invite your friends on Facebook or Twitter to join the game. 

There are 

more than 75 achievements 

you can get. Be careful – it's addictive!
Please note that the app is quite big – you will need at least 240 MB to install it on your device.
You may play the game at no cost but there will be some ads. Unfortunately, they are full-screen so you will be distracted from the process at times.
You can get the application for free on Google Play or the App Store.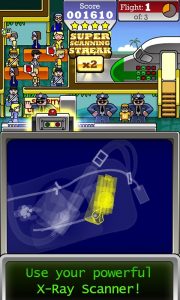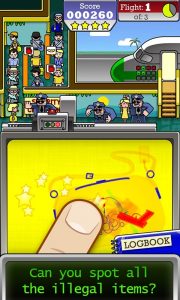 You may also like: 17 Free City Building Games for Android & iOS
Airport Security 3D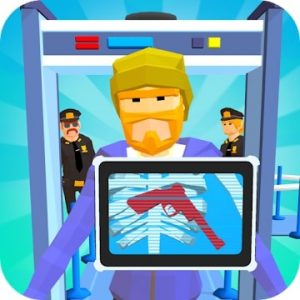 Here is another great game for Android users! Do you think you can manage the airport and do it efficiently? Let's check it!
This is a great airport scanner simulator. It will allow you to try on a new profession as if it was in your real life.
Let's see what you will do in the application. 
Check the people

who are going to enter the plane. They might be carrying something dangerous in their pockets or even inside their bodies. When you see someone breaking the rules, make sure you arrest them all.


Study the luggage

. Dangerous items can be there as well. That's why you need to scan the bags properly! 
However, these aren't the only functions. You will also have to measure the weight of the luggage you scan and check. Describe the appearance of the bags, their size, and their color. 
You might customize your character as well. All the details can be edited, including your skin, glasses, suits, and many other cool details. 
The game isn't too big – it requires 52 MB only. However, there are some disadvantages. For example, most users complain that there are more ads than the game itself. Indeed, the number of ads is quite big. What is more, you can't also skip the ads video, which might be very annoying.

To remove them, you have to go for an in-app purchase, it will cost you 2.99$. 
You can get the app on Google Play and start practicing your skills in airport management!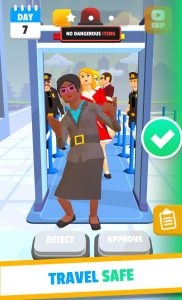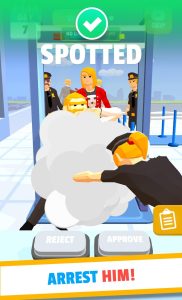 Airport Scanner Flight Adventure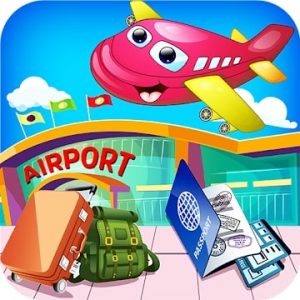 This is a very true-to-life airport scanner that allows you to try a new profession!
Here you can become a real airport manager, trying to do all the tasks that exist in the airport. This makes the game a hard challenge. You have to practice multitasking and time-management to perform well.
Let's look at the features provided by Airport Scanner Flight Adventure: 
In this game, you need 

to check all the passwords

. Look attentively at the citizenship, and the visa to get access to the plane. What is more, you need to look at the ticket and check if the class is correct. 

Scan the belongings of the passengers

. This is a vitally important part of your work. If you fail to do it, one of the passengers can bring dynamite and the tragedy is inevitable. 

Practice your time-management skills

. This is the best thing you can practice, especially when you try to become a manager, even in a game. 
This game will be a perfect option for kids, as well as adults. However, we highly recommend it for little children. They will develop multi-tasking and attention of your kids. 
By the way, if you are interested in real flights and you fly quite often, you might like 7 Best Flight Tracker Apps for iOS & Android.
The game can be downloaded on Google Play at no cost.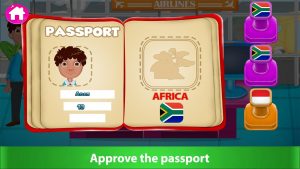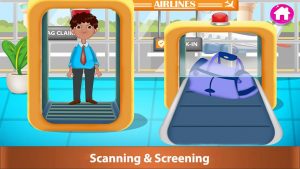 Airport Security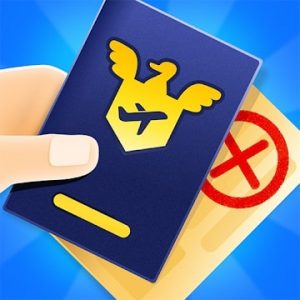 Can you ensure security at the airport? Let's check! In this game, you will be able to practice many skills, such as scanning the luggage, checking passports, talking to passengers, and making choices about what to do with them.
Now let's take a look at the functions you will explore right after the download: 
Scan the passengers and their luggage

. You need to inspect them all and then stop the suspicious people who might be dangerous during the flight. If you find something bad such as alcohol or dynamite, you need to prevent the person from entering the plane. 

Be attentive and 

look for little details

. Sometimes the scanner doesn't show everything. This is why you need to keep an eye on small but important things. 
There are no bugs or technical problems. However, should you face anything strange, you might contact the support team. The bug will be fixed with the next update.
What is more, the game isn't too big – you will need 73 MB only to install it on your device.
The game is free with ads. They help you to enjoy the content at no cost. Get it now on Google Play and start scanning the luggage.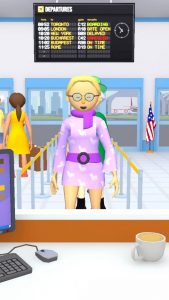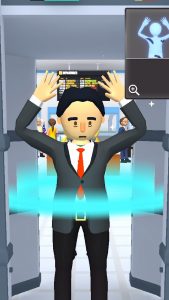 Airport Simulator 3D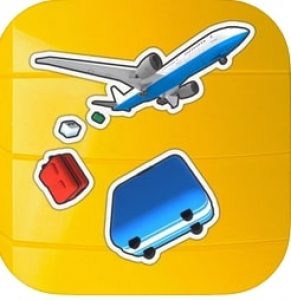 This is a great and true-to-life simulator of an airport. Here you can try on many professions. You can check the luggage by scanning it and inspecting the passengers. Be careful and attentive – the better you perform, the safer your flight will be.
Here are the best functions of the game:
Operate the scanner

 properly. You need to check all the passengers one by one, without leaving any details. Look at the passenger attentively. Once he or she goes through the scanner, the danger will be detected. You need to stop this passenger. 

Treat every passenger well

. Not everybody wants to break the rules, this is why you can't be rude. What is more, some passengers might have problems with health, that's why you need to inspect them manually, without the scanner. Those people who have heart conditions can't go through the scanner. 
However, there are some disadvantages, though. For example, many users complain that the gaming process might get boring when you go over the 15th level. Unfortunately, it's logical – scanning the luggage might be a dull work at times.

Please note that the game is super big – you will need at least 421 MB to download it. If you plan to play on an old smartphone or tablet, this might be a bad idea.
Unfortunately, only iOS users can enjoy this brilliant airport game! Get it now on the App Store and start managing the airport!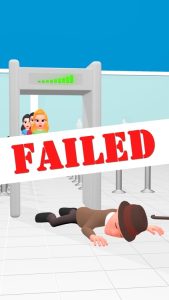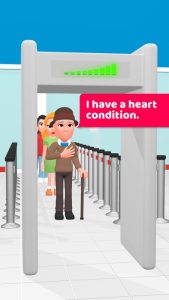 You can also check: 11 Best Ticket Scanning Apps for Android & iOS