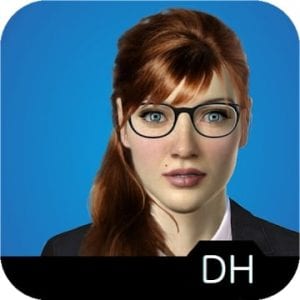 Akemi – ChatBot is your new virtual assistant, friend, and just a conversation partner. It is an intelligent system that understands you and can answer any question.
It knows how to dialog with the user, recognize questions, comments, and much more. It also knows how to learn to better answer you and give you useful advice.
The main need for this application is that your smartphone is connected to the Internet. Thus, a bot in this application will be able to develop and improve the understanding of your requests.
When you download and install the application, you will immediately see a dialog box after launch. Here you will receive a welcome message from Akemi bot. You can immediately ask a question or just maintain a dialog.
Settings
In the application settings, you can select the color of the messages that will appear in the dialog box. Also here you can specify your name, age or date of birth, hobby, occupation, gender, and country.
You can also set up notifications from the application in this window. If you click on the appropriate button, the app will redirect you to your smartphone settings. Here you can enable or disable receiving notifications from the app.
Interface and performance
This application is beautifully and conveniently designed. All colors you can choose for yourself. The basic design is made in light tones. The bot answers quickly and intelligently, giving its feedback to each of your requests.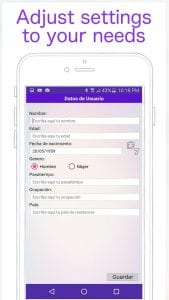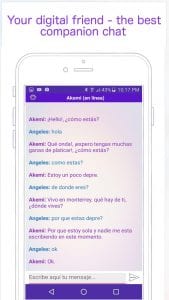 In general, the Akemi – ChatBot application is quite interesting. Thanks to it, you can always tell us about your problems or just chat with an interesting person.

You may also like: 11 Best anonymous chat apps for Android & iOS