Tired of being a "good guy" in phone games? Do you want to be on the dark side of power? Then you're gonna have to come here in a fresh Android real-time strategy. Become a magical devil who brings all the power of his black witchcraft down on peaceful fantasy lands.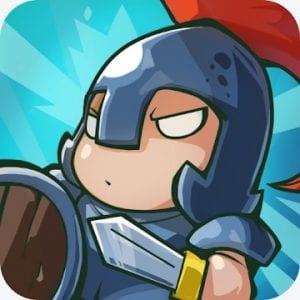 The action unfolds on the continent of Alchemy, a land of mysticism and magic. It is inhabited by quite diverse peoples, including Orcs and other strange creatures hanging around on local maps.
The Great Devil has decided that it is time to put an end to this coexistence of different races. Gather an army, burn traitors with a calendar icon, and take control of six local kingdoms.
Strategy
Alchemy War: Clash of Magic is a useful real-time strategy, where you need to take into account the formation of troops, in time to attack or retreat, surrender to the winner, skillfully focus the fire of his army in a particular area of the front, in time to start holding points, as well as quickly dig.
Also, have to send scout troop of demons to explore the surrounding area, and destroy any creatures, little by little hinting at the forces of good.
Details
The game has six types of magic: fire, ice, thunder, poison, light, and darkness. Different creatures have different "resistors" (congenital resistance to one or another magical damage). Thus, you, the black lord, must combine the different classes of warriors in the army to create the perfect fighting machine for death. The landscape makes you change formations and tactics.
Alchemy War is not a casual walk. Each battle takes place in real-time, and random encounters with enemies can break any clever tactics, and you will lose your troops. To resurrect the fallen warriors of Evil, you will have to spend resources. Thus, you will have to check the situation on the battlefields, making timely operational decisions.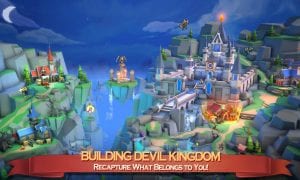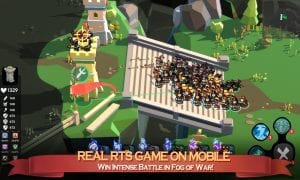 The strategy on the phone has a lot of modes: defense of the towers, the battle with the boss, escort, endless game, "bagel" in the dungeons, and much more. In total there are 6 separate classes with more than a hundred creatures waiting for you. It includes humans, orcs, wild tribes, demons, and other fantasy creatures.
There is a lot to do with any connoisseur of real strategies. Any warrior can be pumped with extra power by feeding him the proper food. What do Orcs prefer there? You can find out for yourself in Alchemy War: Clash of Magic!
You may also like: 15 Best turn-based strategy games for Android