Coloring games are popular with a wide audience because they offer a great variety in content. Such games are available to everyone, as they are presented on mobile platforms, which means you can play them whenever and wherever you want.
The audience of fans of games of this genre also includes fans of anime, for which we offer a review of these best anime coloring games for Android & iOS. Among them, you are sure to find something that will entice you to play for many hours.
If you want more pictures to draw then try these best coloring book apps for adults.
Tap Anime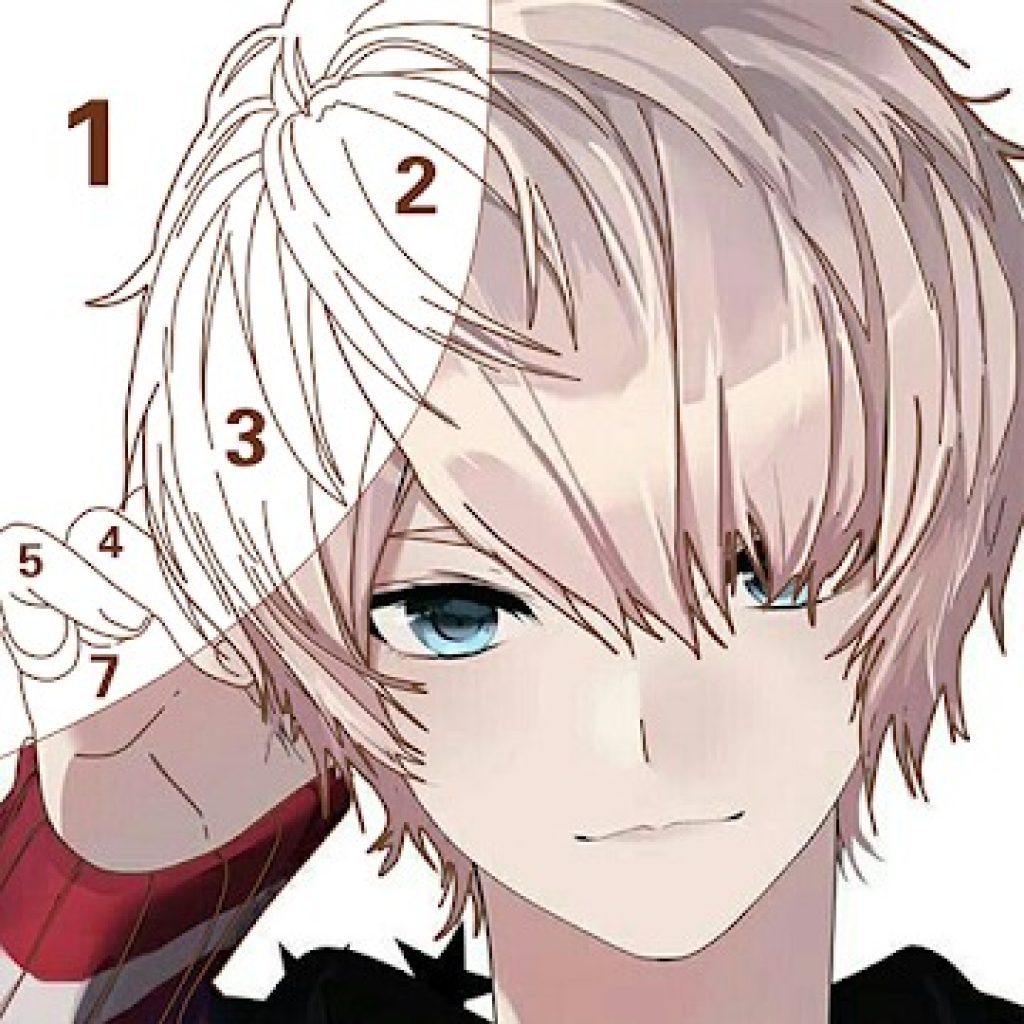 Tap Anime is an app for creating drawings. Create and enjoy the art here! Draw all kinds of animals, magical horses, manga characters, and more.
What's more, Tap Anime is updated daily. Fill the areas by number with certain colors and don't go over the dotted lines. It's quite a painstaking job.
Besides, you will be able to choose a difficult or easy painting, depending on your skills. Invite your friends to the game and draw a masterpiece together, surprising everyone!
Furthermore, there is a special feature that allows you to send the resulting work. Just log in after a stressful day, relax and paint in silence.
Tap Anime game has great features, such as a large arsenal of pictures, which can be chosen to your preferences.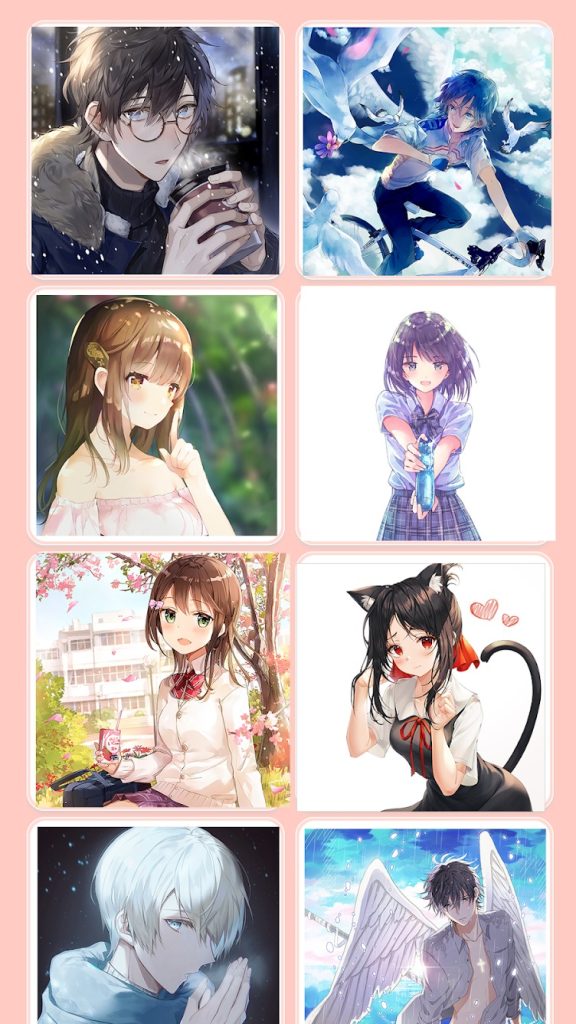 Here you'll be able to pick colors for your picture and consider the different shades. Immerse yourself in this colorful world. Install the app, and write wishes to improve the game.


You may also like: 11 Best Anime Simulation Games for Android & iOS
Anime Paint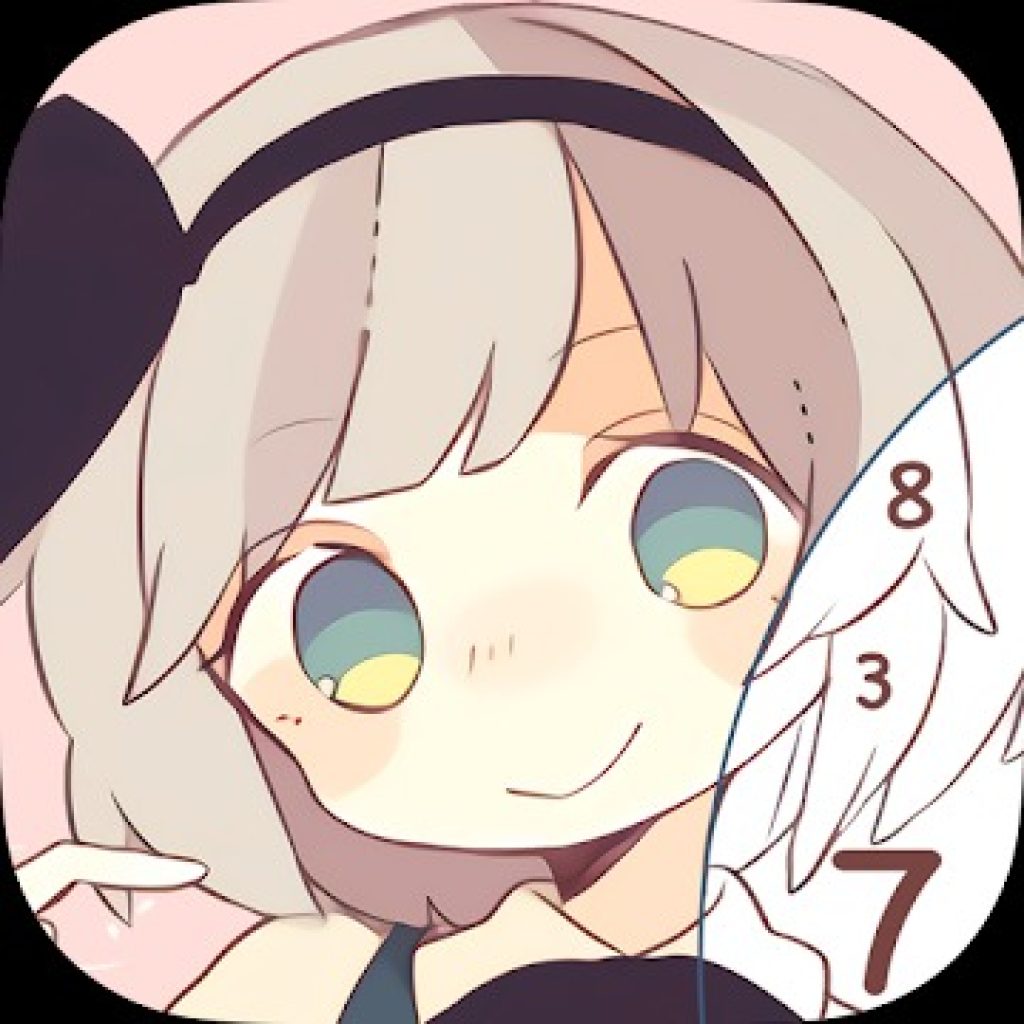 Anime Paint is a program in which you can create paintings by number. Do you want to play such an arcade game? Then download the app and start advancing in the field of art.
This game is a great stress reliever and mood enhancer. Even if you do not know how to draw, in Anime Paint you can easily learn it. At first, paint simple pictures and then, when you see that everything works, go to the complex.
Be careful and paint every blank space in the right color. You can always open the app and start drawing. The game has got a lot of interesting features. Here you'll find useful tools to help you create your creation.
What's more, take advantage of the slow-motion mode and see how beautifully you make your painting movements. You can always tweak your work and doodle what you need.
The program works without connecting to the network and can also function in airplane mode. The game is fully confidential, and security is at the highest level.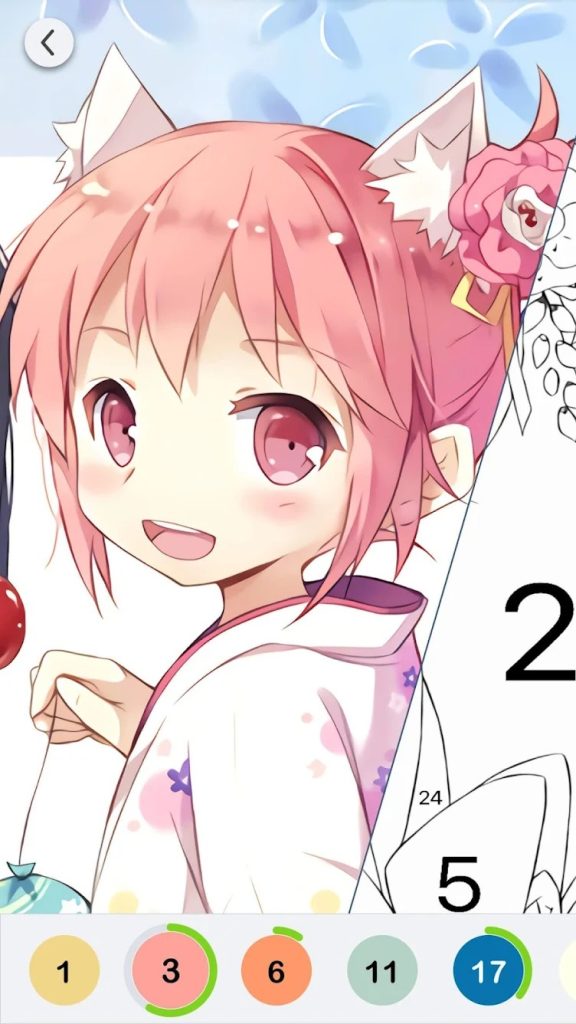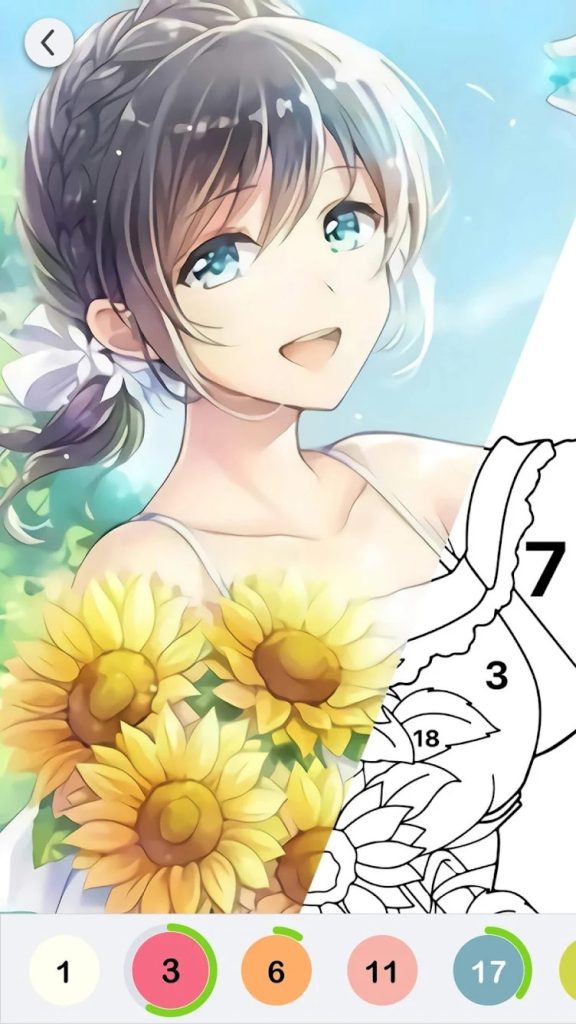 Use your rich imagination and put it all on a sheet in electronic format. Share the results with your family and friends, and amaze everyone with what you are capable of!


Anime Color Lite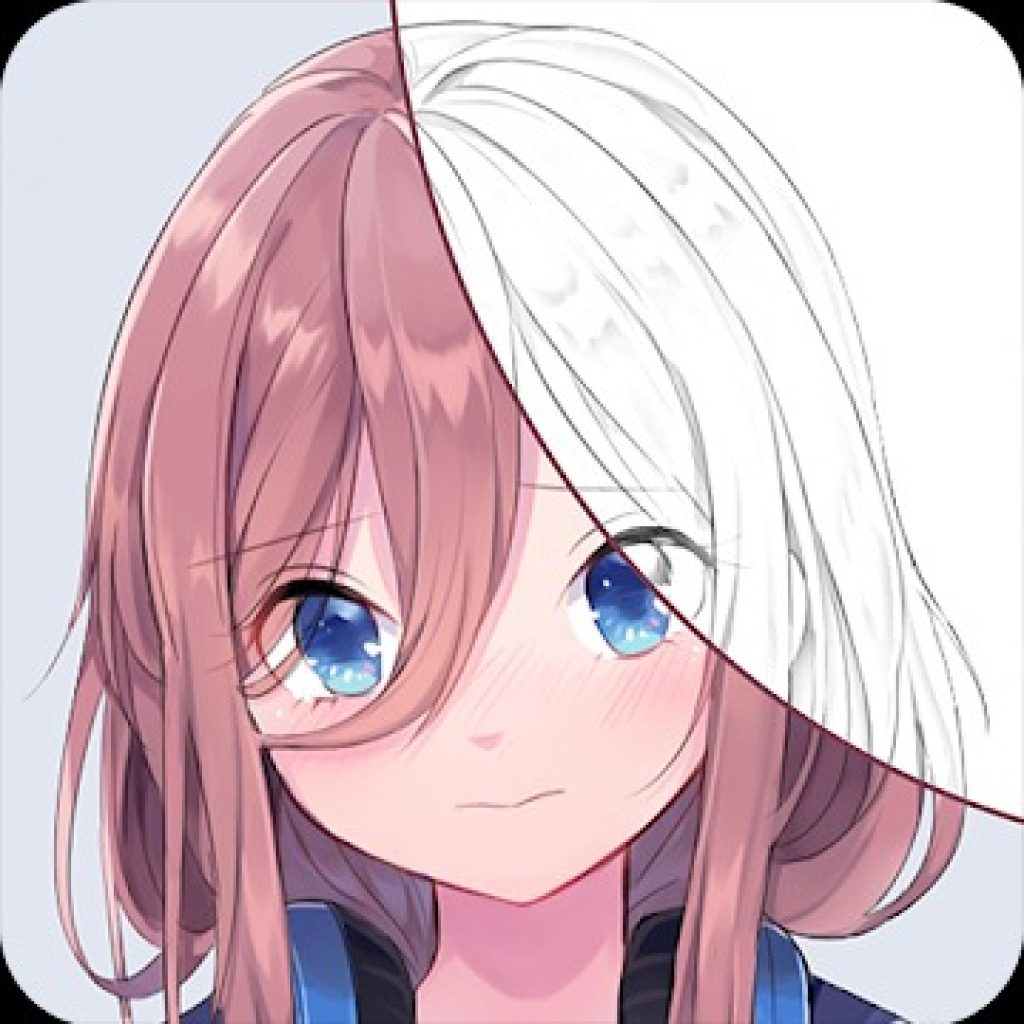 Anime Color Lite is a program for creating colorful drawings. Your task is to paint the white spaces on the canvas in a certain color by number.
Create a beautiful picture with your favorite anime character. You can also choose another canvas with animals, plants, and other objects if you wish.
The game Anime Color Lite is good for relaxing and putting your mind at ease. Even a beginner will be able to master the technique of drawing in this program, as without much effort will learn how to fill the empty spaces of paint.
The main thing is to understand how to do it correctly. Choose those images that you really like, so as not to abandon the work halfway, and finish it to the end and see an amazing result.
It's worth noting that there are also images with animation. Use your imagination to the maximum and get an incredible result!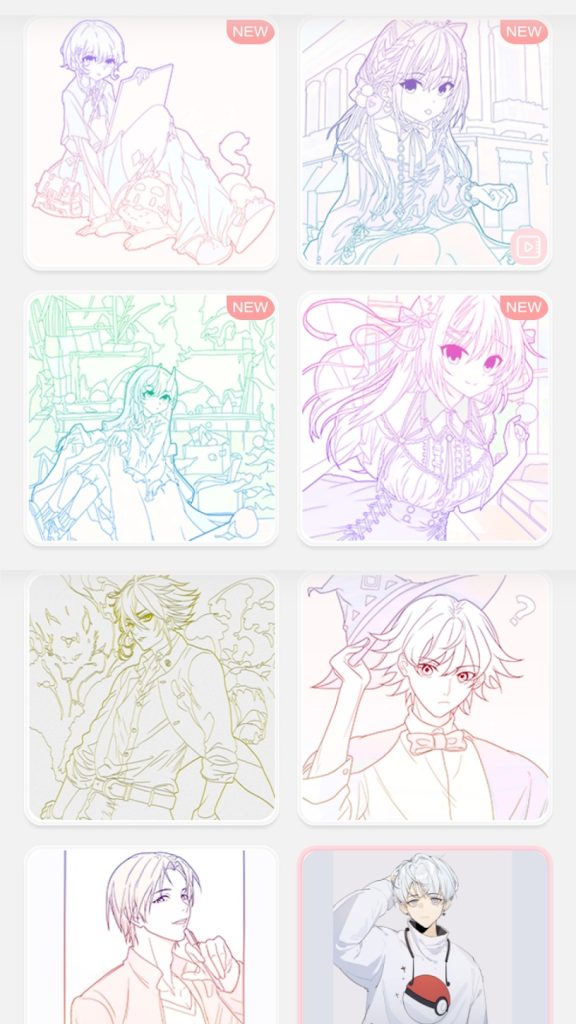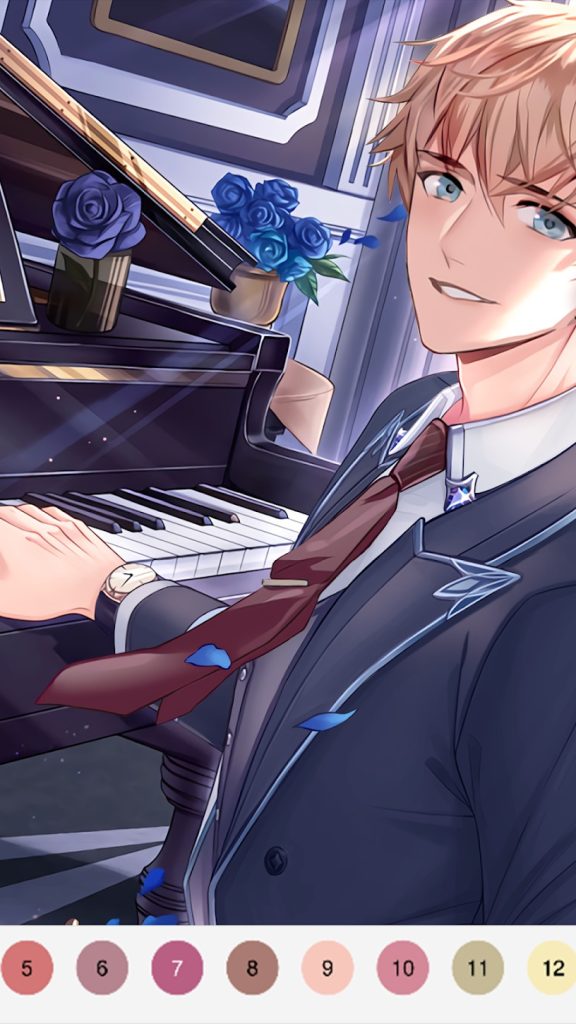 Users love the game Anime Color Lite because the graphics are top-notch and the interface is clear. Recommend the program to your friends and create memorable drawings together.


Anime & Manga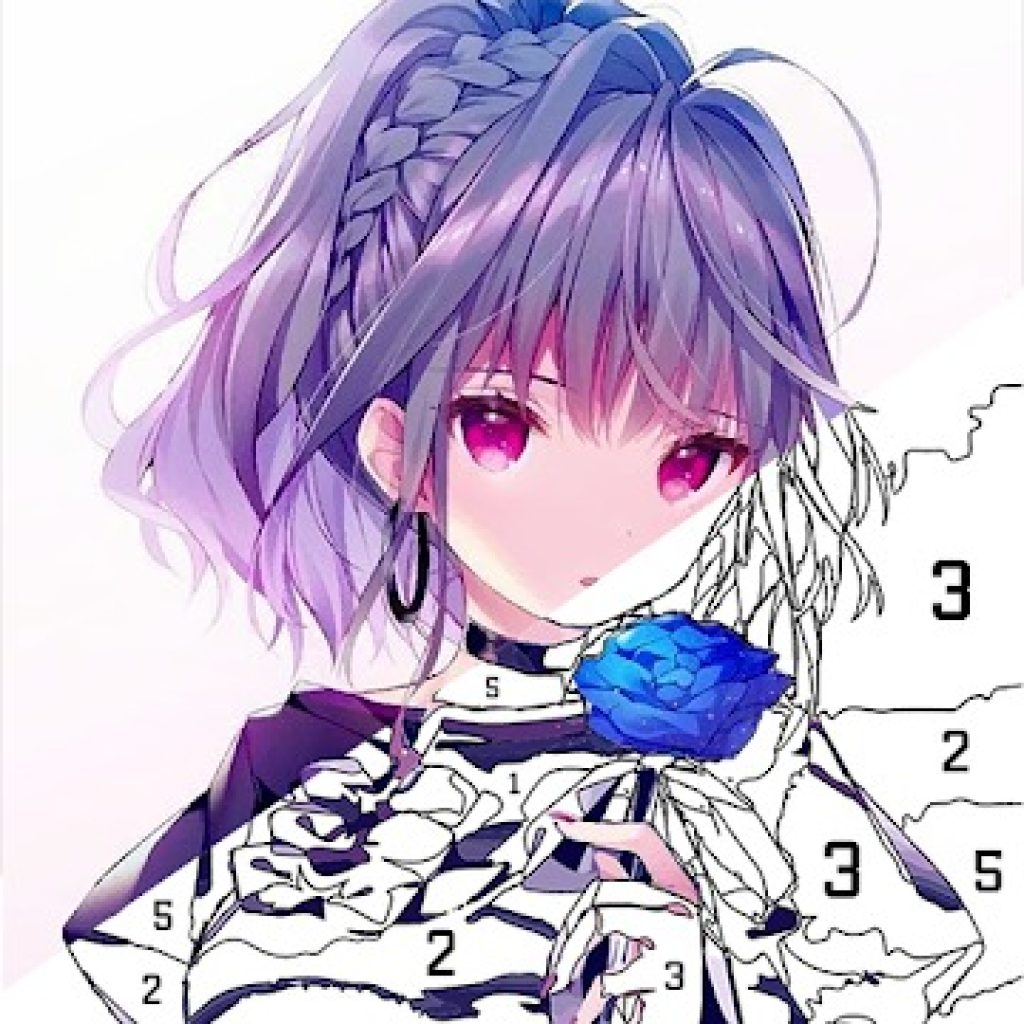 Anime & Manga is an app for drawing pictures by numbers. If you want to draw anime characters, you will love this program. Draw by number and have fun.
The Anime & Manga game is designed for adults. Moreover, you will be able to have a good rest and establish your concentration on the objects. Test your drawing abilities right here.
Such a great game includes a variety of different functions. You will be able to paint in a chaotic order of areas, choose for yourself as you wish.
Moreover, the system will tell you where you forgot to fill in the blank space with the right color. Increase or decrease the coloring sheet.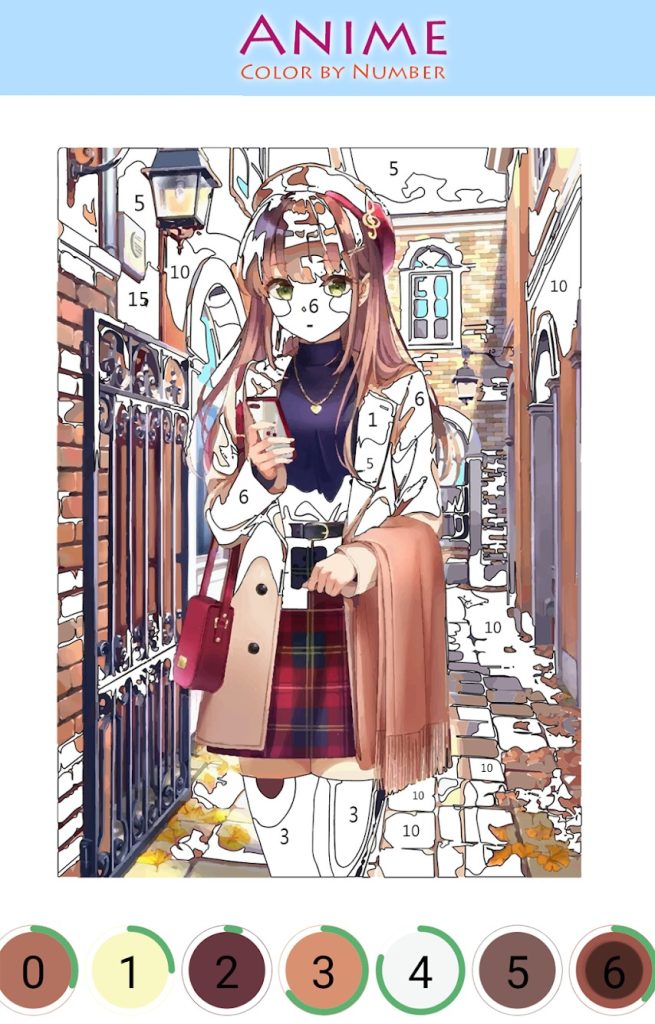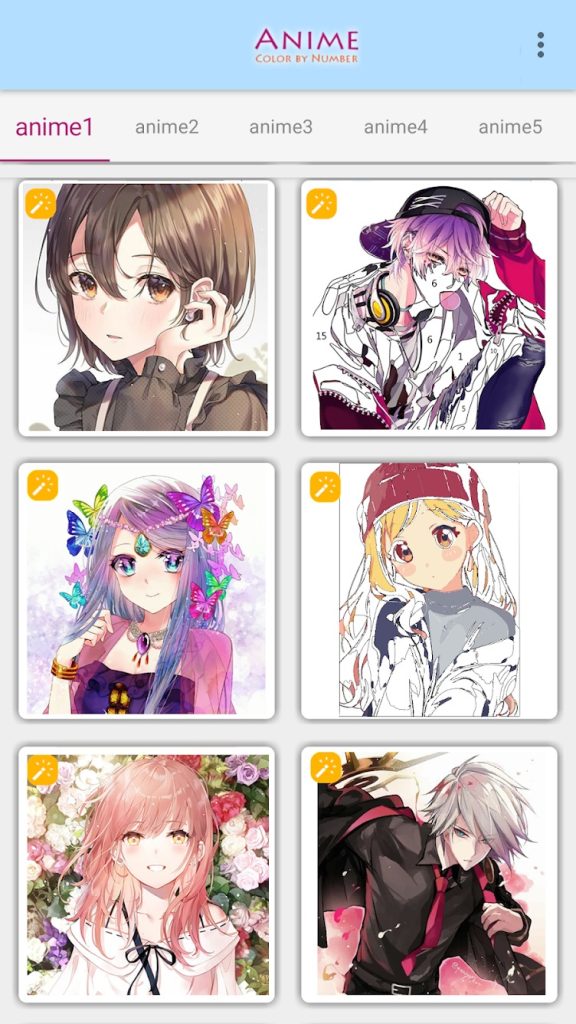 Besides, you can do the work in fast or slow mode. Send your accumulated questions about the app to the mailbox. Recommend Anime & Manga to your friends and create beautiful masterpieces together!

Anime Art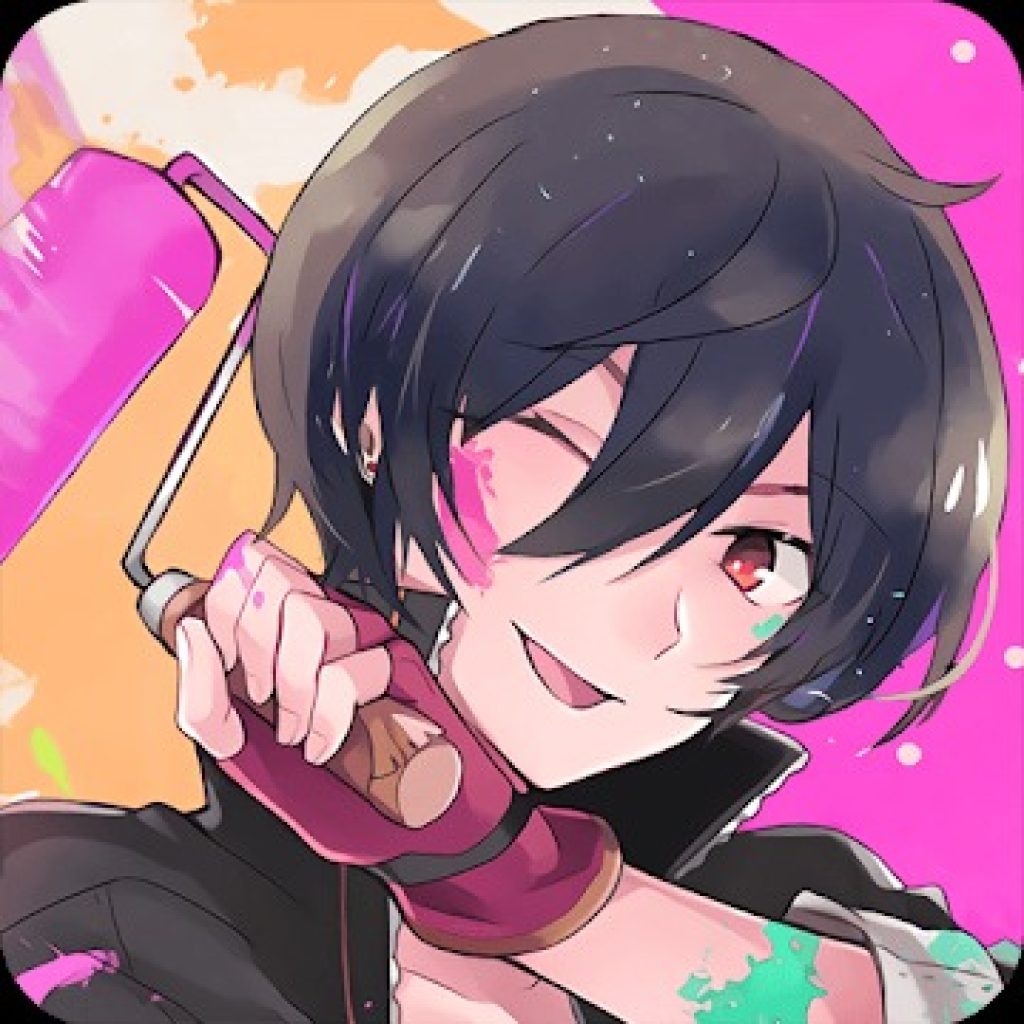 Anime Art is a program in which you can draw pictures. The program is really versatile, you will be able to click on the picture you like and start working.
By the way, when you are done, you can put the picture on the wallpaper of your smartphone, as well as send it to your friends. Create everything the way you like, and let your imagination run wild!
The game has a user-driendly interface that even beginners can understand. Besides, to paint over the white areas of the picture is simple, you only need to click on the selected area and take the paint under a certain number.
All drawings are updated daily, you will be able to paint absolutely different images. Moreover, find something on your request and enjoy. There is a huge amount of everything interesting here.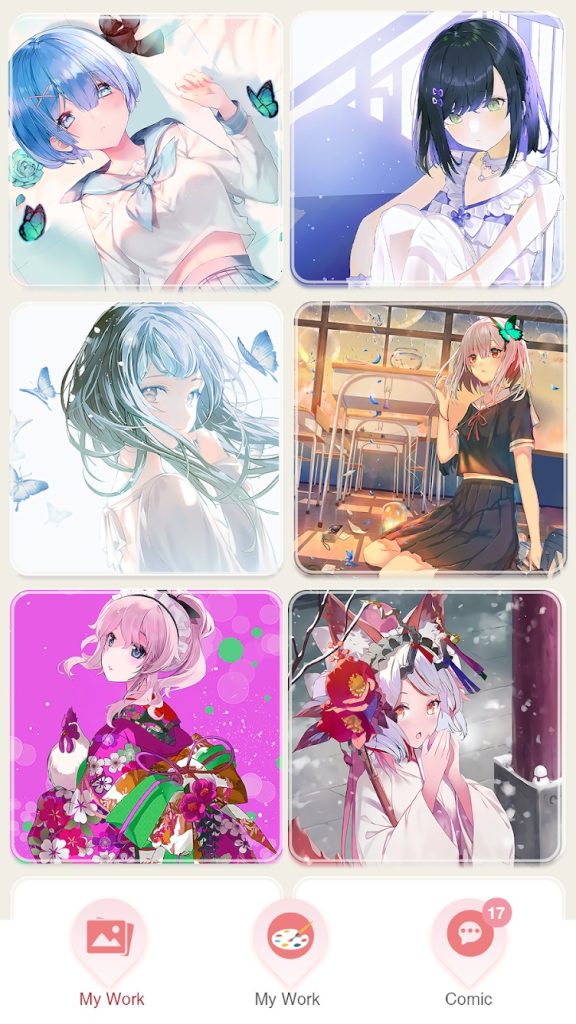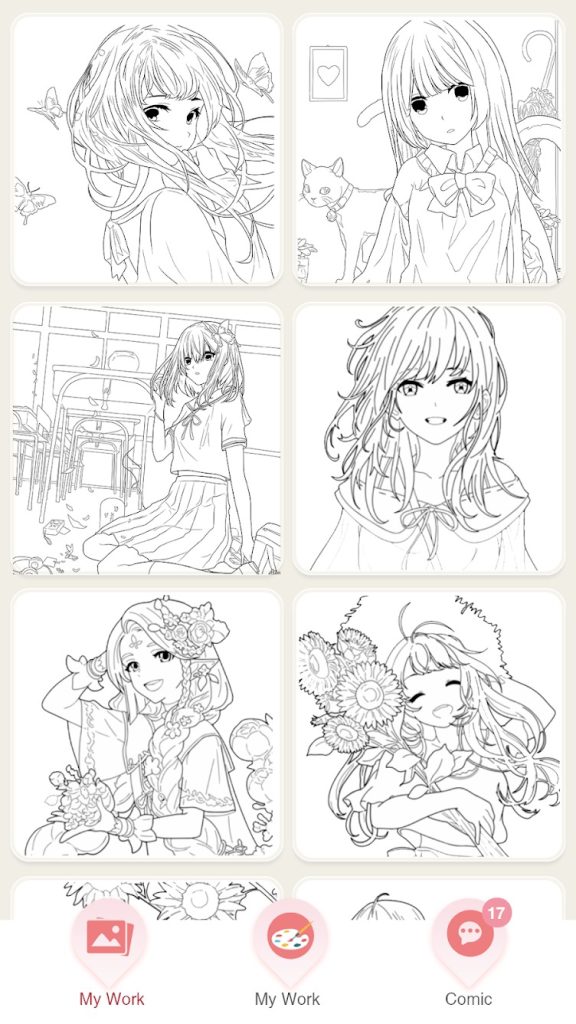 Show your creativity and make your loved ones happy. This is one of the best games among its few competitors!


Anime Color by Number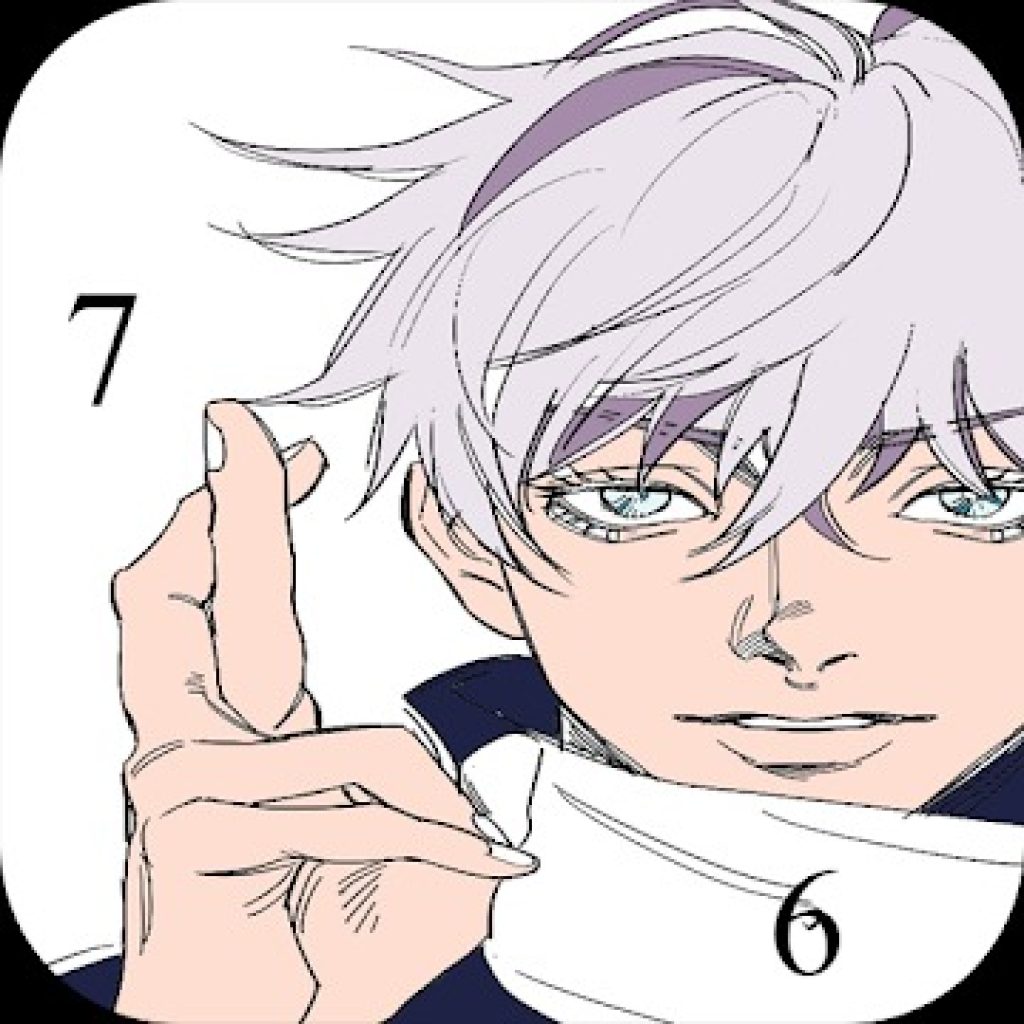 Anime Color by Number is a program for expressing your creativity in pictures. Here you can get rid of a state of stress and let yourself relax to the maximum.
Do you like anime? If yes, then you will surely love the game. Practice your drawing skills and show the others that you can. Moreover, it is not difficult to choose a beautiful picture, as there is enough choice.
The app is suitable for adults and children of average age. It is worth noting that Anime Color by Number is often updated and you can use new colorful images. According to the numbers, you will have to choose a color and fill in the blank area.
The resulting masterpieces will be fashionable to save and put in the background on your phone. Have fun with your favorite Japanese characters!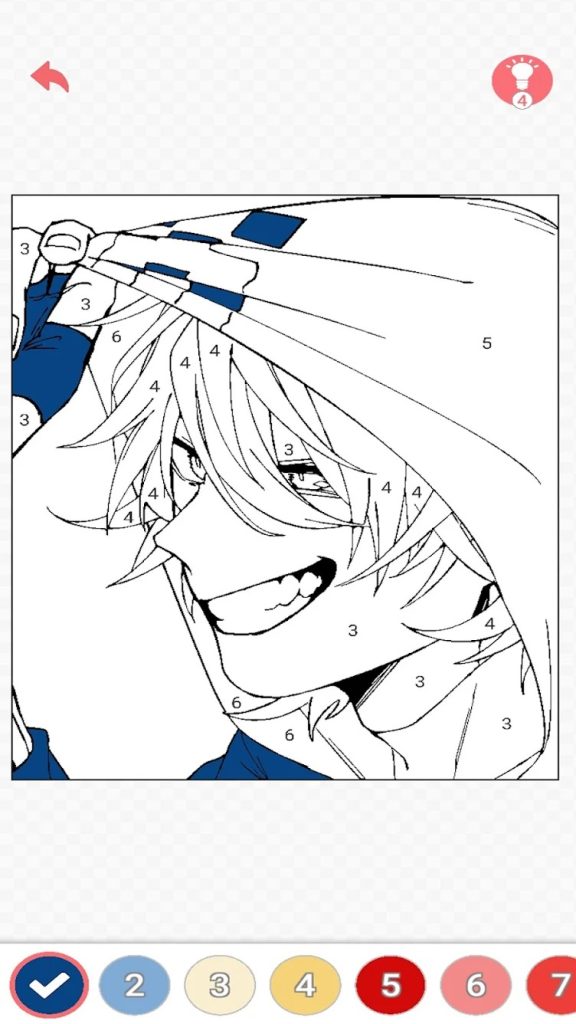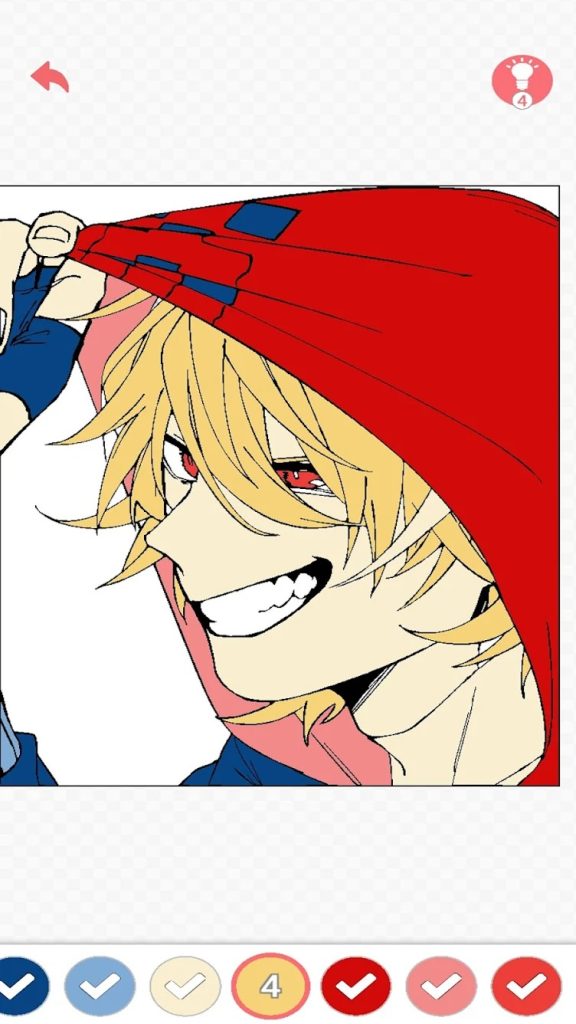 Besides, everyone can learn to use the game quickly, there is nothing difficult. Feel like a professional in this business and create extraordinary beauty. This is a great app that lifts your spirits and relaxes you.

You may also like: 15 Free Anime Mobile Games for Android & iOS 2022
Kawaii Anime Boy Coloring Book
Kawaii Anime Boy Coloring Book is an app that contains drawings for coloring by number.
Are you a fan of Japanese cartoons? Do you have your favorite characters? Then download this app and create masterpieces.
Here you can find a picture of your favorite character and have fun coloring it. In this game, you will practice art and rest from routine.
Moreover, well spend a boring evening you can perfectly here. Think of the best way to draw a picture and embody it. The app includes a great variety of color shades and drawings, choose everything at your will.
What's more, you can work on music. Do one job, then a second, a third. This case will drag you and you really like to create. Besides, create an album with the drawings, let other users look at your abilities and be amazed.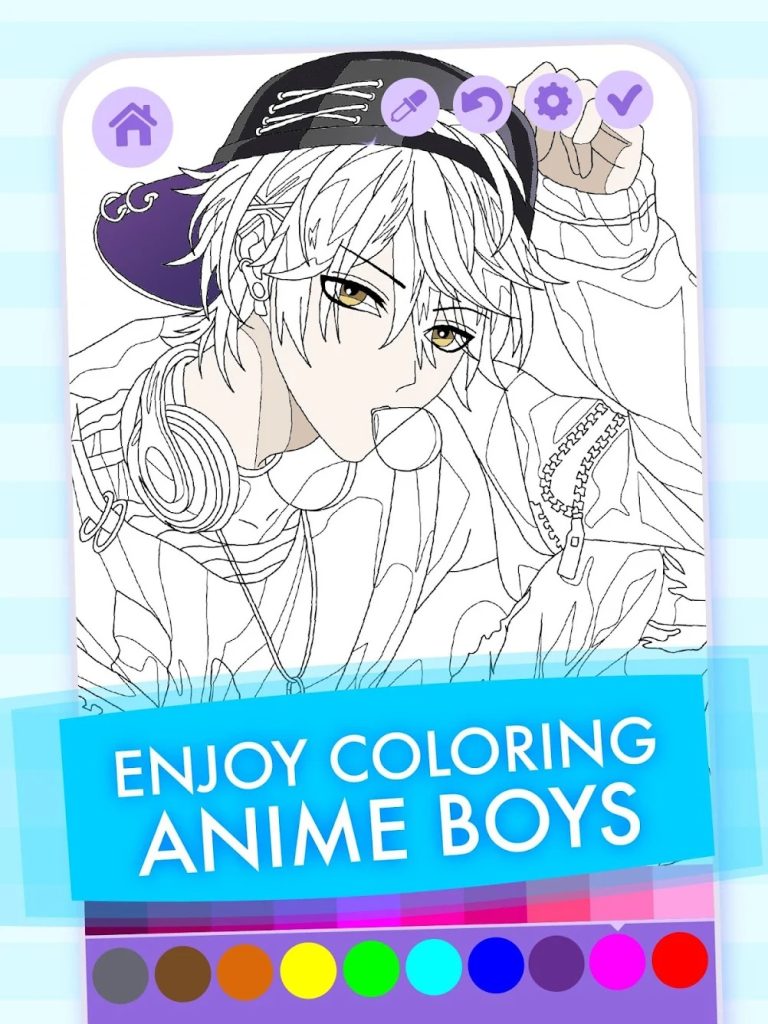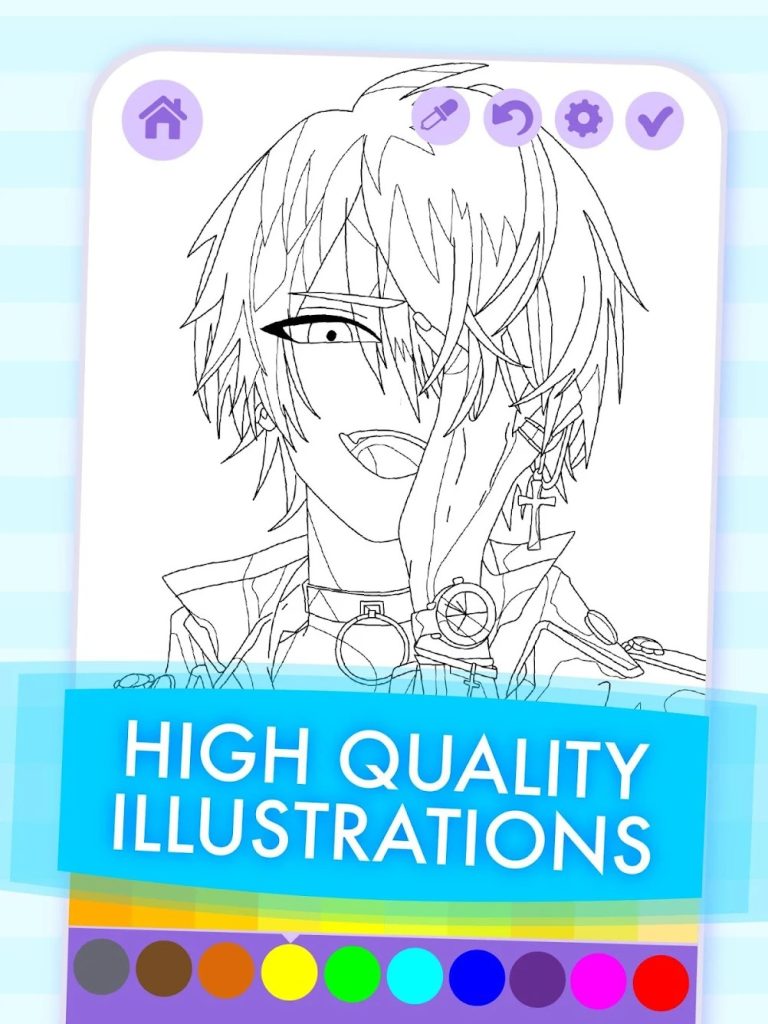 Kawaii Anime is fully adapted for mobile devices. Learn to draw with different objects, like brushes, and felt-tip pens, and do the work gradually. Master such a beautiful thing and immerse yourself in the world of anime.

Anime Girl Color by Number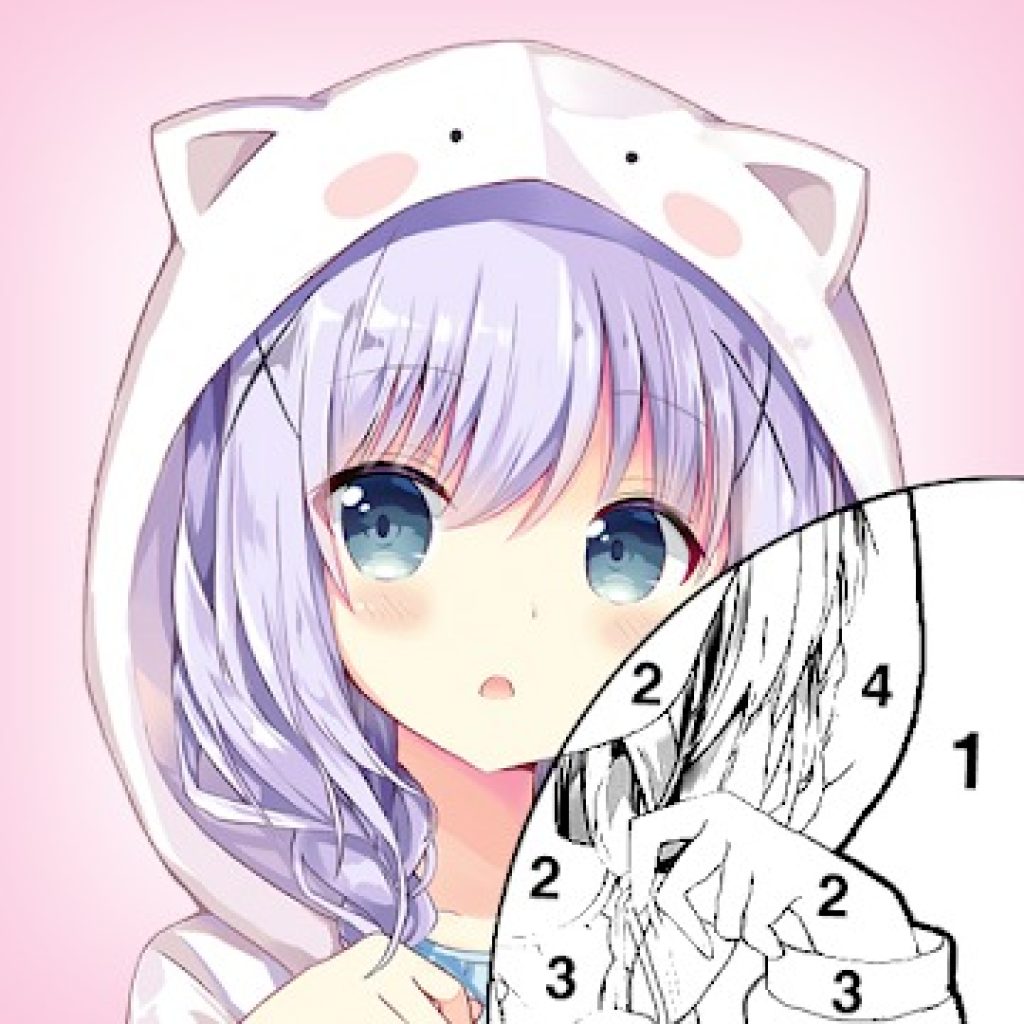 Anime Girl Color by Number is an image drawing program. You will have to color the Japanese characters in the picture by number.
If you like manga, you will like this game very much. Anime Girl has a lot of advantages. Paint portraits and scenes from your favorite cartoons.
Moreover, absolutely anyone can learn such a simple business and get a lot of pleasant emotions. There are no age restrictions in the game.
Besides, such a wonderful app produces new sheets with numbers every time, so you can draw as many pictures as you want. You will be able to fill with color first the clothes of the hero, and then everything else, choose how you want.
The scale of the sheet can be reduced or increased, it all depends on the size of the painted area. This is an anti-stress program. It is worth noting that the control in the game is smooth, everything works properly.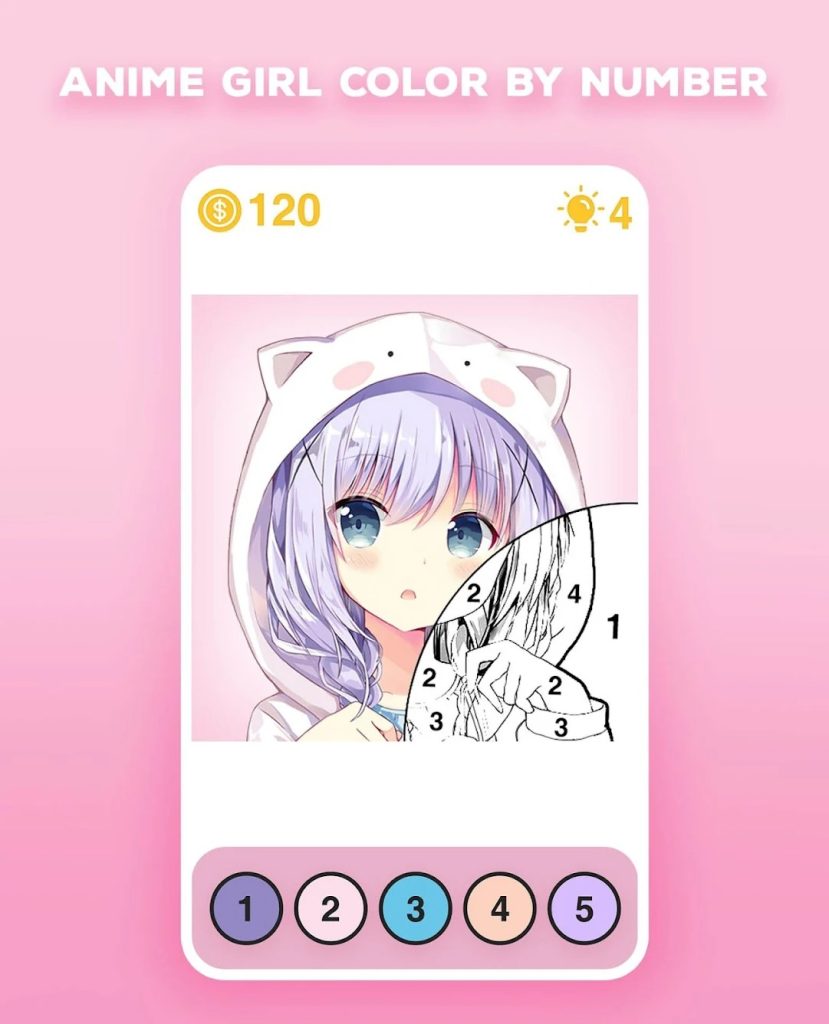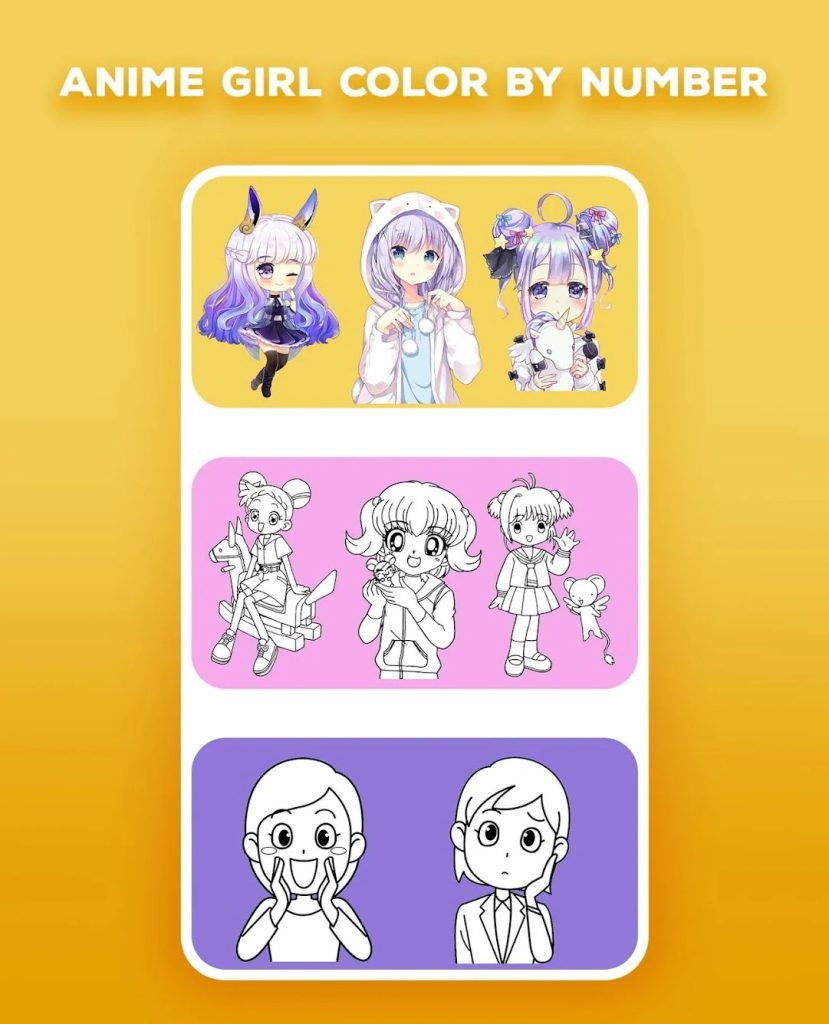 Tell about this app to friends and family, send everyone the resulting work, as well as put them on social networks.

ACG Number Coloring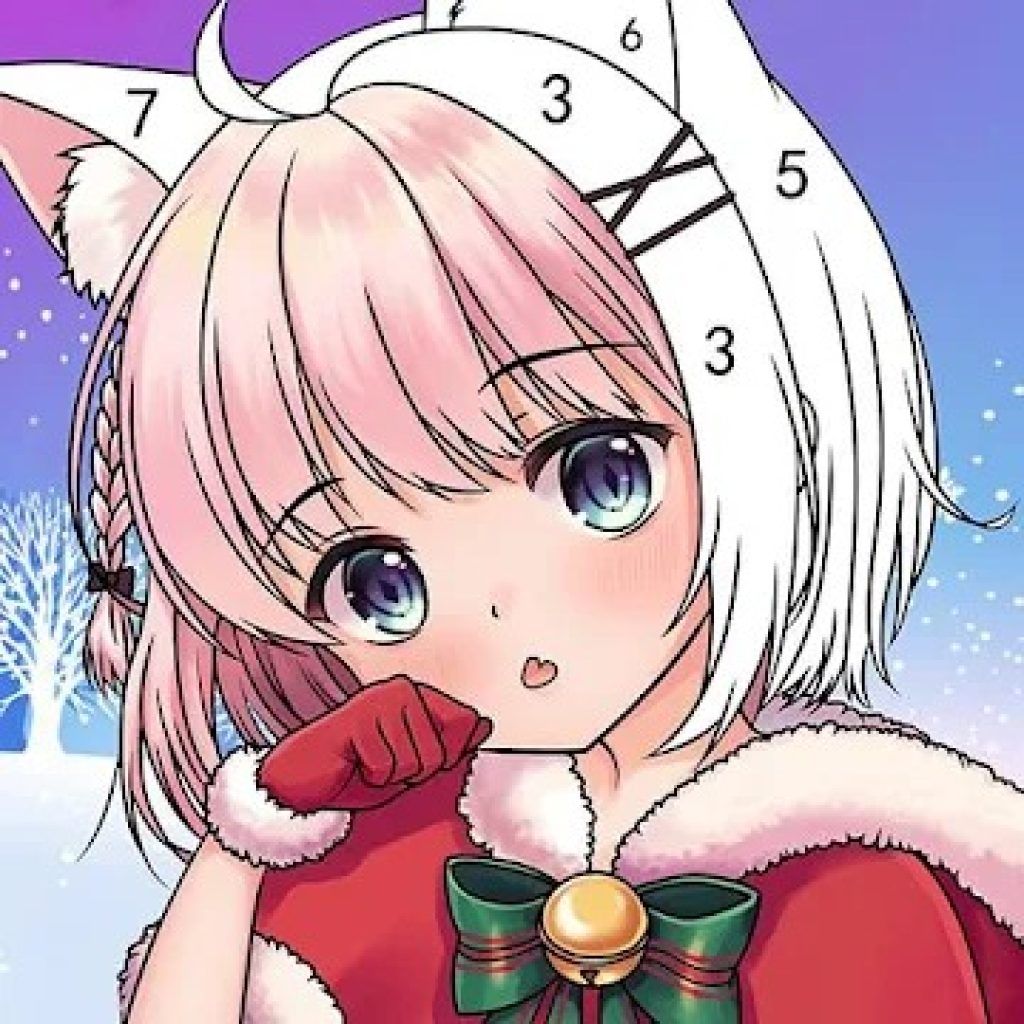 ACG Number Coloring is a program with drawings from anime. Do you like the Japanese style? You should definitely install this app.
Here you will be able to draw a large number of masterpieces with anime themes. Try to enter the game and in a short time, after you start painting, you will feel relaxation and pleasure from the process.
This painting app is fun and entertaining. Learn to follow the quality of your work here and get used to perseverance. What's more, choose painting objects like brush, pencil, and others to your liking.
The program often gets updates on new pictures. Show all your abilities electronically and make a collection of works.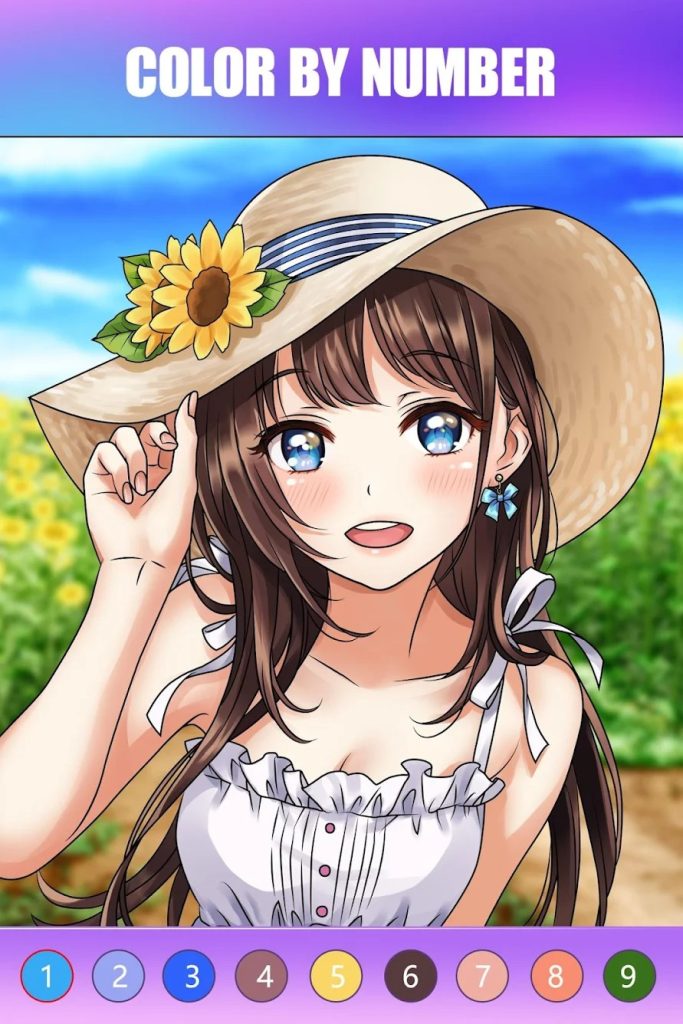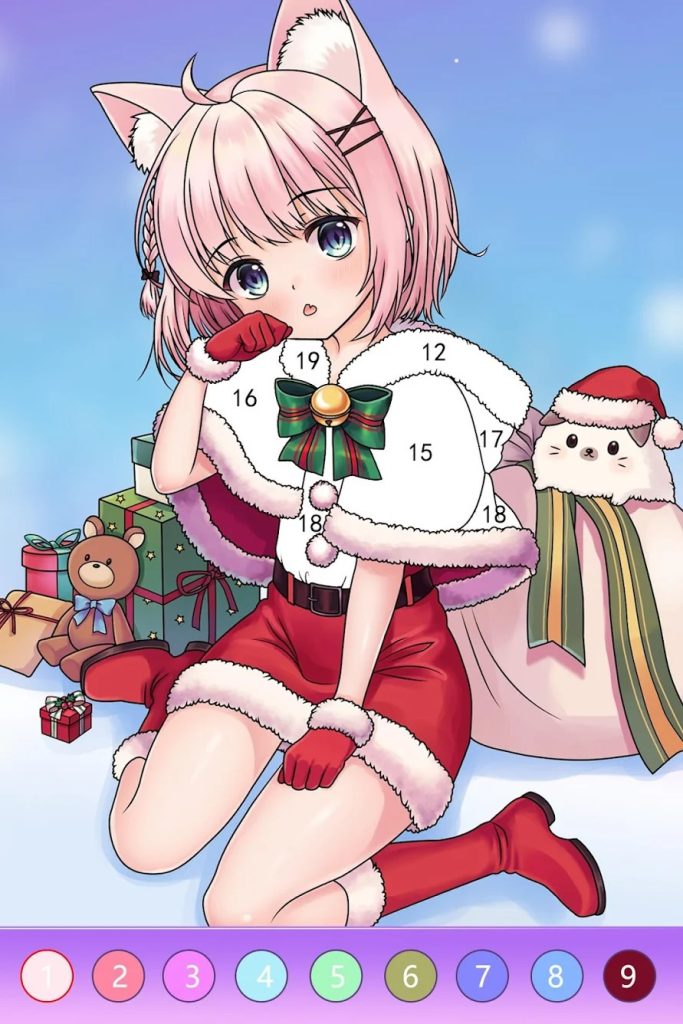 Play ACG Number Coloring for an unlimited amount of time. Post the finished result on Instagram or Facebook and make your friends happy.


Kawaii Anime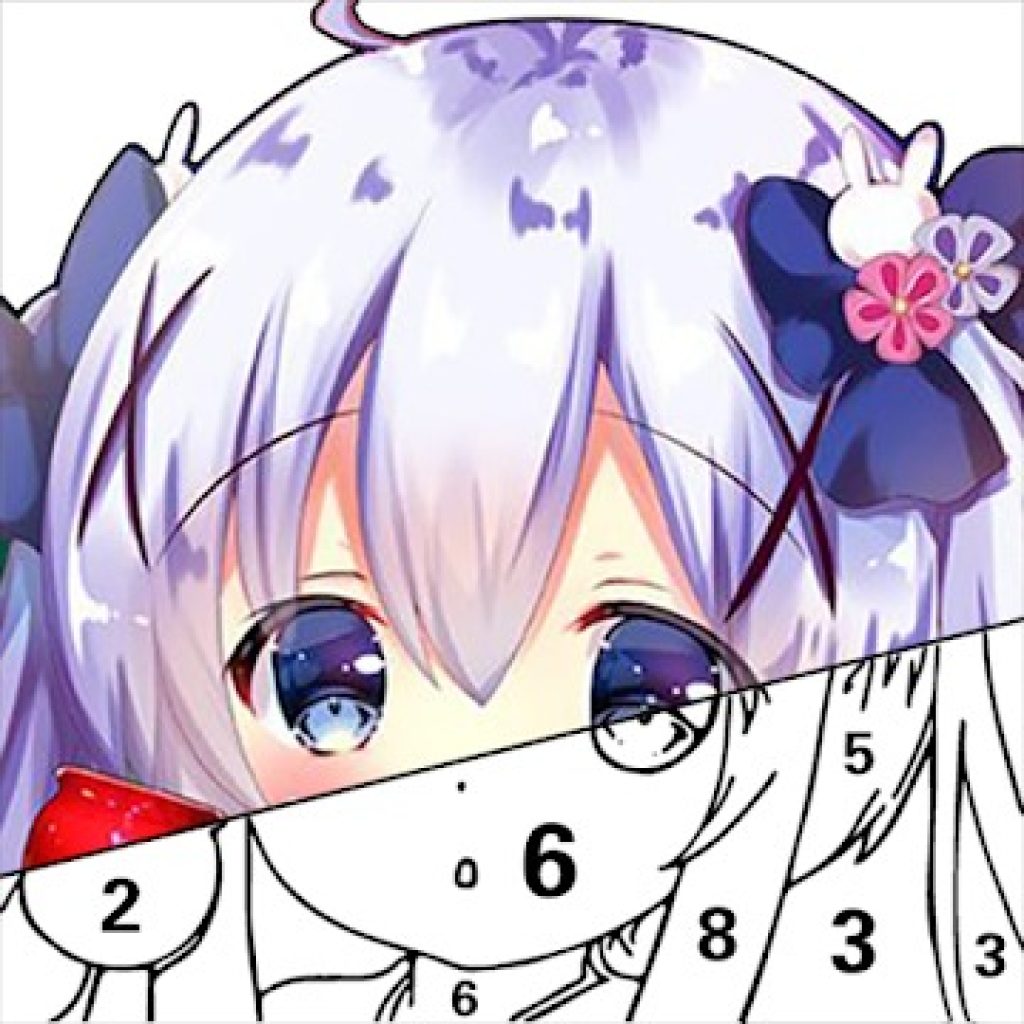 Kawaii Anime is a program that is an opportunity to draw pictures with colors by numbers.
Do you like anime? Would you like to color and see your favorite character on a canvas? Then you will definitely like this app. Draw themed pictures and have fun.
The program is available for people of all ages. Show your skills in art and create a beautiful masterpiece that you can later show all your friends and relatives.
Moreover, the game teaches you attention and assiduity. Pay special attention to the numbers under which a certain color. Paint all the elements with different colors. Become a professional in this business!
Kawaii Anime has a lot of features. You will find a lot of different pictures and you can choose any favorite.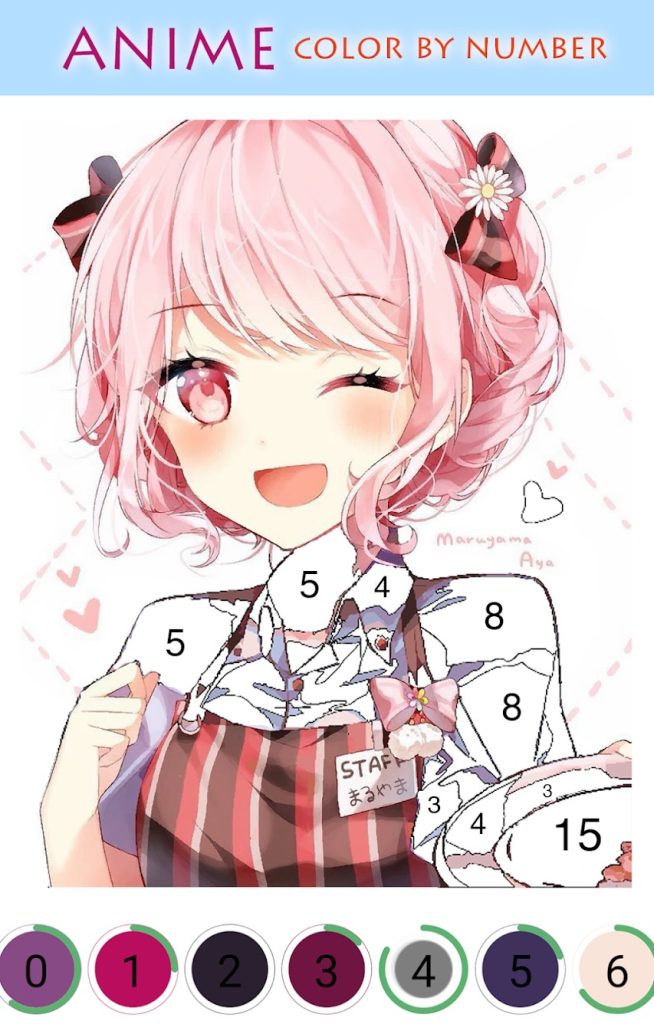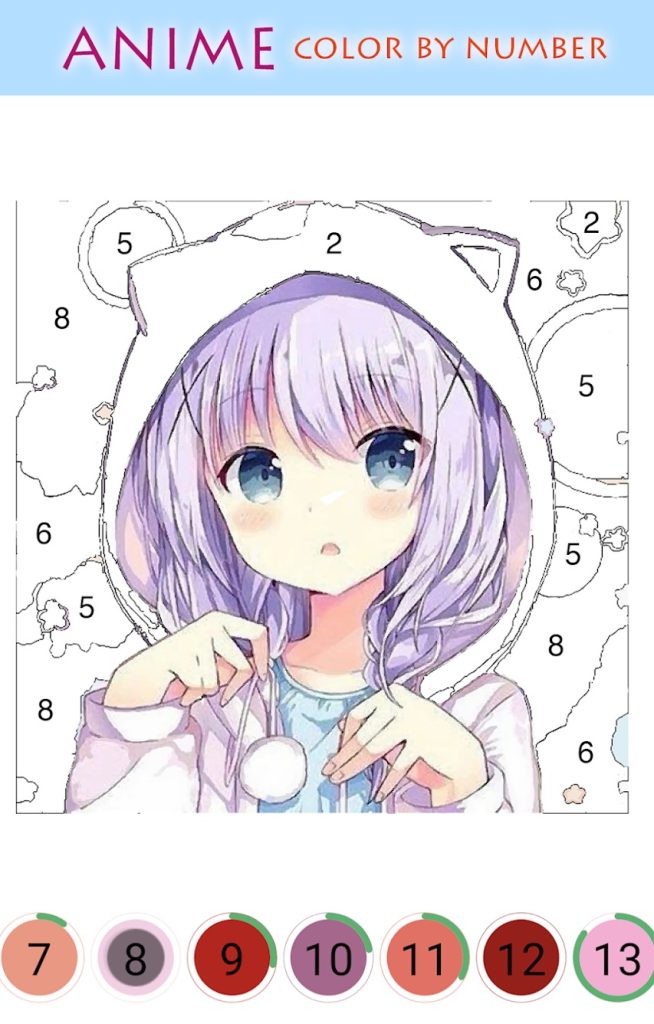 Besides, you will be able to adjust the size of the sheet. Download the game and practice drawing, show it to your friends and get them interested.

You may also like: 10 Best Games With Dating Mechanics (Android & iOS)
Anime Manga Pixel Coloring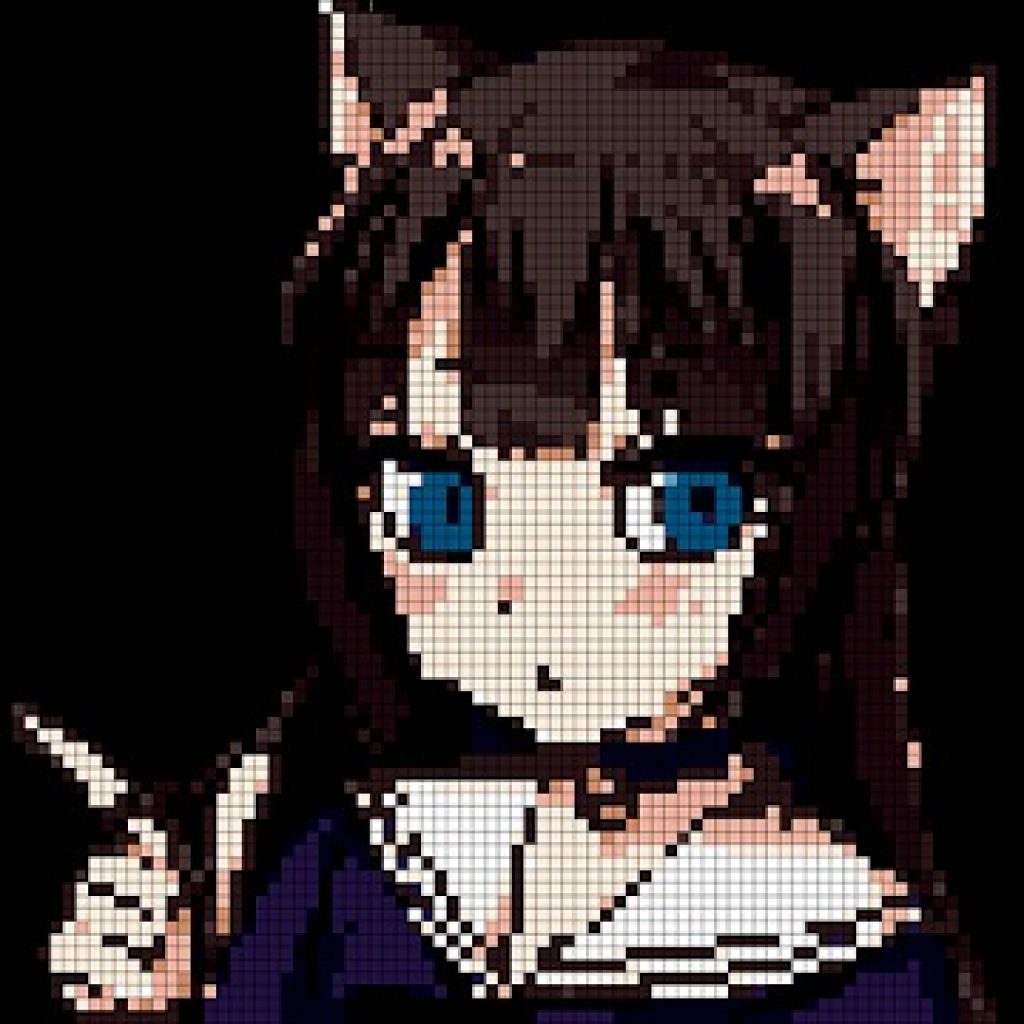 Anime Manga Pixel Coloring is a program for coloring drawings. This is where you can create. Choose characters from the anime and start working.
Your task is to fill in the empty areas of the object with different colors. The app is ideal if you are constantly stressed, the game will quickly relax you.
Anime Manga Pixel Coloring's graphics are top-notch, so your eyes won't get tired. The game includes pictures of boy characters and girls. Controls in Anime Manga are really simple, you need to choose the appropriate colors and click on the paint area.
Besides, for convenience, you can change the size of the picture. Moreover, if you do not notice the empty elements, you can use the help of the system and it will determine your omissions. To fully understand the work of the app, watch the video in the special section.
It is worth saying that you can get paint by watching small videos to fill the rest. Play along with dynamic music. Do the work at a relaxed pace, paying close attention to the details of the picture.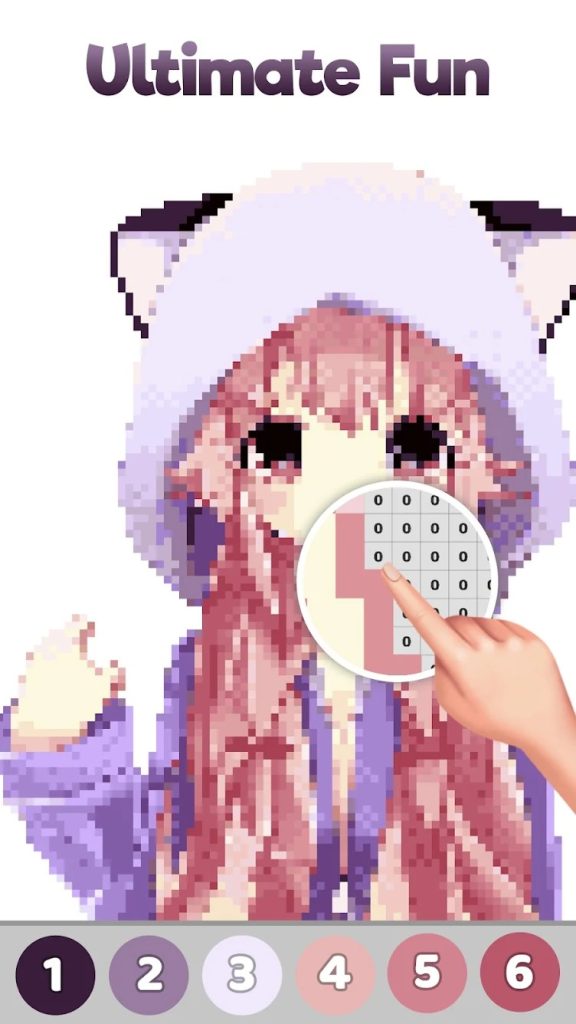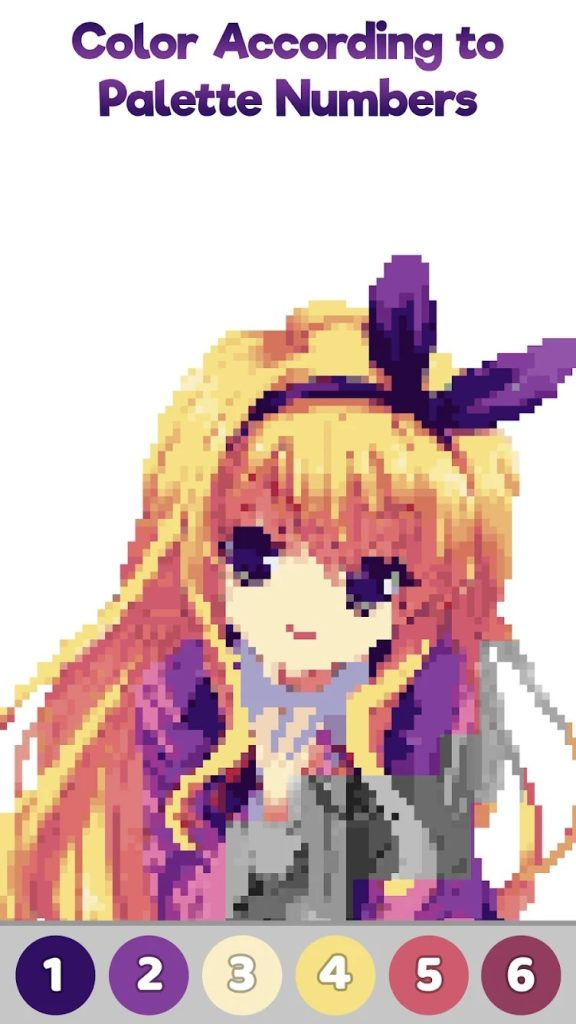 Show your talent in Anime Manga Pixel Coloring and be satisfied with your result.