Probably, there is no need to say that anime has gained huge popularity in western countries and all around the world during the last 20 years. Do you remember that 2016 obsession with Pokemon games? It happened just when we thought Pokemons were the early 2000s theme.
You may also like: 17 Best Anime Dress Up Games for Android & iOS
There are really great movies in anime style and TV series that you should definitely explore. And there are even more games in anime style. Probably, a lifetime won't be enough to explore all of them. Well, if you take only the games for Android and iOS devices, the search will be easier. However, we decided to make been this task easier and found the best anime games for Android and iOS devices for you.
Genshin Impact
Having analyzed all the anime games we came to the conclusion that Genshin Impact is probably the best one for them. It is an action game with beautiful graphics and an exciting story.
The whole concept of the game is based on elemental energy which is quite a popular theme for fantasy stories. Choose one of the main characters and go exploring the magic world which is called Teyvat. Another advantage of the game is that it also supports multiplayer mode – thus you can explore everything together with your friends!
And the locations in this game are astonishingly beautiful. Genshin Impact is an open-world game, which means it will never end. You will need, of course, to pass through the mission and fight your enemies, but you are always free to choose what you want to do. Depending on which character you choose, you will get a special power. Will it be fire or ice?
The game attracts not only anime fans but the players all around the world because it is that good. We especially advise you to try it if you like fantasy and action games.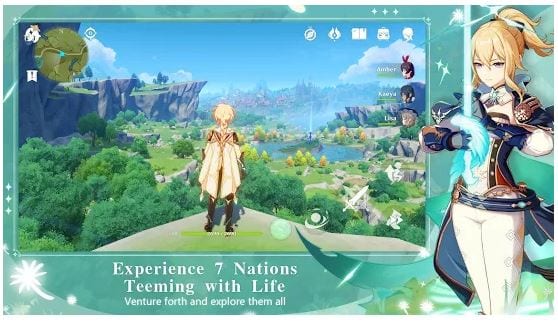 You may also like: 11 Best Anime Streaming Apps for 2021 (Android & iOS)
Pokémon GO
Of course, we couldn't miss this game while talking about the games in anime style. Do you remember all the hype this game has made in 2016? And even if you never played it, you probably have an idea what is it about. You see the world through the screen of your smartphone, and it will show you the spots where all the Pokemons are hidden.
Your task is to catch as many Pokemons as possible. This game belongs to the type of VR game. The best part of it is it appeals to all the generations – the older kids may feel nostalgic about how they were watching this series on TV and collecting souvenirs with Pokemons and the younger players will be exciting about the mix of VR technologies and the anime game.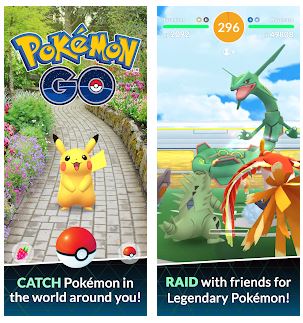 BanG Dream! Girls Band Party!
This game will mostly appeal to the female audience but we couldn't miss it out, since it's one of the most popular music games on iOS. This app includes rhythm games, with the melodies of the most popular songs on K-Pop, J-Pop, and western scene.
What is more, the game includes the most popular songs from anime series from the most popular artists in Japan. The main idea of the game is that you need to choose a particular song and then tap it together in the rhythm of it. You can also compete with your friends by playing together. All the graphics are made in the anime style.
In general, BanG Dream! is a very simple game but it is loved by millions of users. It is perfect to play if you want just to have fun and take the stress away.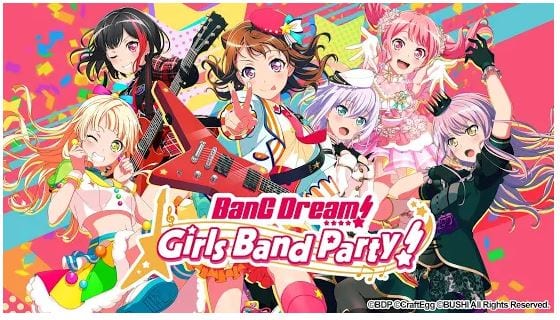 Arknights
If you want to play an RPG game in the anime style with the enhanced battle mode then Arknights is a perfect choice for you. Along with that, in the game you will discover a unique storyline – this will be especially important for those who appreciate the interesting plot, not just fighting scenes.
Of course, the graphics are not that great compared to the first game on our list, but for an RPG in the anime style, it looks more than cute. Plus, the overall gameplay is executed nicely. You will also need to build up your basement, enhance your fortress in order to stay protected from your enemies – in other words, here you will find all the best things that an RPG could have together with the anime genre.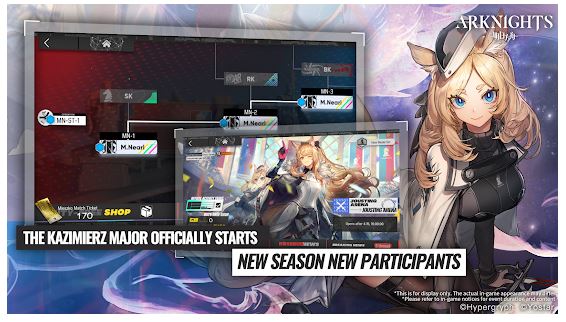 Fate/Grand Order
Another RPG strategy in the anime style. The main difference between this game from the previous one is that here you have a diversity of worlds and the whole graphic is different. Here you actually get to enjoy beautiful locations and sceneries, create your own characters and take over in the breathtaking battles.
This is one of the most popular games in the anime genre at the moment. The storylines are really captivating and you can choose whether you want to focus on the adventure element, or on the strategy and conquering. Another significant feature of Fate is that the game itself is quite easy, so it doesn't matter if you're a pro or a beginner, it will feel feasible from the very start.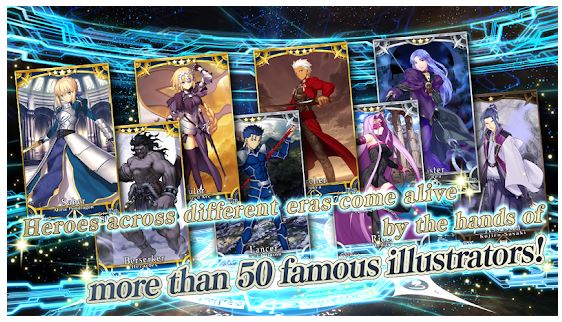 Bungo Stray Dogs: Tales of the Lost
If you're that type of person that gets bored quickly of any type of game, you should definitely try this one out – it's like a collection of mini-games in the anime style and you can play several ones at a time. Bungo Stray Dogs contains simple Tetris games where you need to knock all the balls out, it also contains battle scenes like an RPG and it involves various riddles and quests in a detective style.
An amazing soundtrack in the traditional style of anime adds a special element to the game. You can gather your own teams and explore different storylines that the game offers. What is more, the idea of the game is based on a popular comic book so lots of fans will find their favorite characters and will be able to choose them for the game.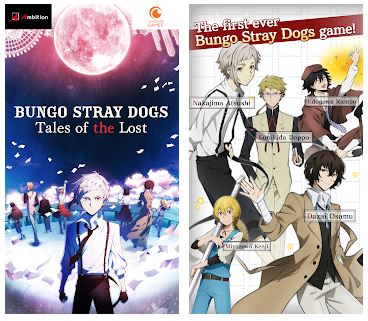 You may also like: 15 Free Anime Mobile Games for Android & iOS 2021
BLEACH Brave Souls
One of the most popular games on both platforms, and on Google Play it is even market as an "Editor's Choice". The game is based on a super-popular TV show. It contains its unique plot that will keep you intrigued until the very end of the game. The game is made in the adventure style and the graphics are quite decent.
Probably, there is no need to say that the battle scenes are the most exciting ones. What is more, you should pay attention to dialogues, since they're also great and interesting. During the game, you need to collect scores and use them to upgrade the abilities of your character, in order to become stronger and win all the battles.
There are some minor issues in the game, however, we didn't find any flaws that would be too significant.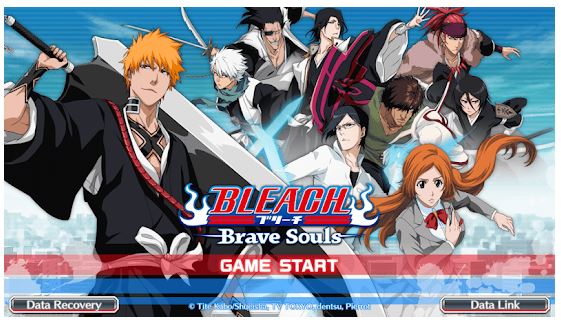 Honkai Impact 3
This game was released by the same studio that has made the Genshin Impact game, the first game on this list. You know, they say: there is never enough of too good things. Therefore, if you feel like you want to play more adventure and action games like Genshin Impact, Honkai Impact 3 is a great option for that.
This game is an RPG with gacha elements, and the whole plot revolves around the war between Valkyries and Hinkai invaders. You're playing for the first and your task is to protect your world from the enemies. Amazing anime graphics, cool locations, beautiful characters, and hypnotizing action scenes will give you hours of fun while gaming.
FINAL FANTASY BRAVE EXVIUS
Another cool RPG in the anime style – however, it is more simple than all the previous games in this genre that we had. Well, when you're looking at the screenshots, you might think that the graphics are amazing – but it only for the video clips that you will see during the game as one story transitions into another.
Considering the main idea of the game – it is like a spin-off to a popular series Final Fantasy and it's mixed with the Brave Frontier. It means that if you like those two stories you will definitely have the time your life playing this game. Just as in many previous games, here you need to compile your team that can include up to 5 members and defeat all the bosses.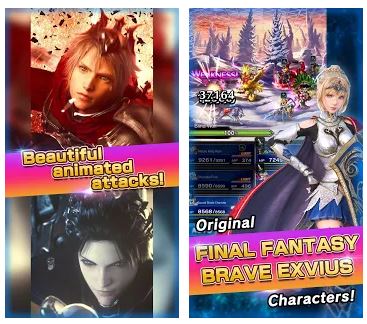 NARUTO X BORUTO NINJA VOLTAGE
Another game based on the super-popular anime TV show. Seriously, who hasn't heard of Naruto nowadays? It's gained even more popularity with the emerging of TikTok. However, if you expect here a super game with advanced graphics, an adventure-action game with the most captivating plot – this is not your option.
Just like many games the plot of which is based on popular shows and comics, this one is quite a simple game – it is a battle strategy with the average graphics. You get to pick your favorite characters and try to defeat your enemies before they defeat you. After each round, you lose or gain points that you can use to upgrade your character. However, even from this angle, the game is really cool and all the fans are happy with it.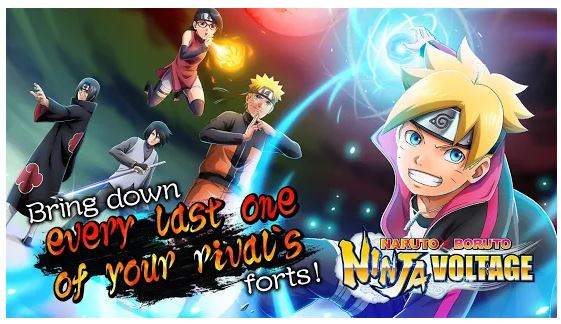 ONE PIECE TREASURE CRUISE
For those who aren't into all that anime theme, this game might be unknown, but those who do know about it will confirm, that this is one of the best games even for those who don't really like anime. What is more, the game will be appreciated by the fans of the pirates theme. There are 4 main characters and you can choose anyone of than to play for.
The story here is epic and you will see your favorite characters in a new light – sailing in the sea! What is more, the game itself feels really fun with all those plot twists, riddles, and, of course, battles! The great additional features, such as cute anime pets make this game both perfect for male and female audiences.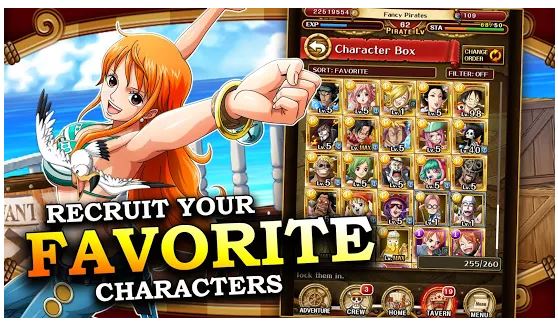 You may also like: 11 Best Offline Anime Love Story Games for Android & iOS
TALES OF CRESTORIA
This is also quite a popular series of games in the RPG style. Being more precise, this game is made in Japanese RPG style so if you're looking for something that specific, this one choice is for you. The advantage of Tales of Crestoria in front of other similar games is that here you can observe the result of your actions is quite in a short period of time.
By the way, if you were looking for a game with more or less decent 3D graphics and cool action scenes then Tales of Crestoria is a great choice – just look at its amazing views. Of course, the gameplay could be better and the battle scenes look a little bit slowed down, however in general, this game remains one of the leaders in its category.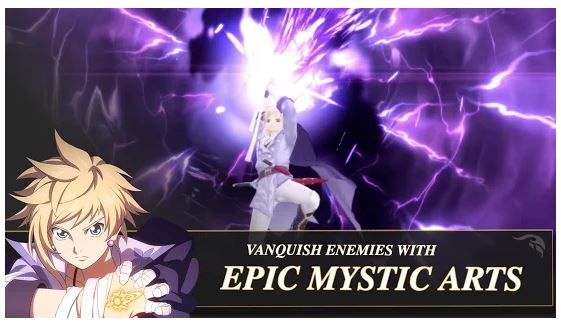 Yu-Gi-Oh! Duel Links
The game with rather an unusual name, which is, nevertheless, one of the most popular games in this genre on both markets. This is a card game which is not so rare for the anime style. The main idea here is that you are creating duels with other players and try to collect new cards as soon as they are released.
What is more, the concept of the game is based on the popular TV series, so nostalgic fans will definitely be happy to try this one out. And for those who are new to the game and not sure how to play – don't worry, as soon as you open the app, you will get a full guide on it (you can always skip it if you want).
Grand Summoners – Anime Action RPG
This is the game in the anime style with more funny graphics – it looks more like a cartoon. However, Grand Summoners is tremendously popular on the market, because its retro style keeps attracting lots of people all around the world. This is a role-playing game, where you have to pick one of your favorite characters.
And the battle mode here is still decent, even compared to some contemporary games! Grand Summoners is also available in multiplayer mode. There are some minor bugs in the game, however, the main problem of it can be its gameplay – some scenes are too boring and repeat one another.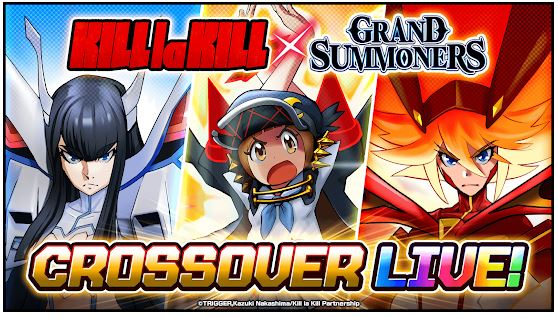 Utano☆Princesama: Shining Live
Coming up to the culmination of our list, we want to present you with one more music game in the anime style. You probably have seen those pop idols who are tremendously popular in the Japanese and Korean markets. So this game includes the most famous of them.
You will be playing as the manager of those celebrities. Take full control of their career, plan the performances and lead your idol to the ultimate popularity. And, of course, enjoy the incredible music performances during the game!