Individuals who are interested in automation, maintenance, and installation are often looking for the things that make them more information regarding this field.
Car customization apps are valuable to install and access. It lets you learn more about car customization, keeps you updated about the latest auto trends, tips and tricks, and even games.
If you are a car enthusiast and want to fill your smartphone with the best automation apps, then you have come to the right place. In this review, we will tell you the best free car designing apps that will make your smartphone more valuable. By the way, if you are a car lover, you may try first-person car racing games.
3DTuning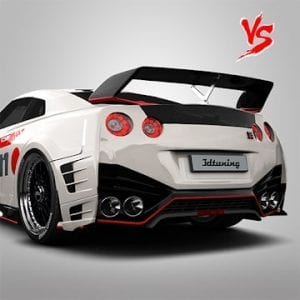 With more than 10 million downloads, this app becomes the most popular car custom app for Android and iOS.
3D Tuning allows you to modify and configure with lots of features.
Such as changing exterior color, painting the car, upgrading suspension level, and many more.
With an extensive range of car options, you will never get bored using this app.
Find your favorite car brands and models from its collection library. This app boasts the newest and most popular cars in this century without limiting themselves to the specific brand or manufacturing countries.
To ensure your best experience, the 3D Tuning app is integrated with 3DTuning.com so your creation will always be at your disposal. But, constant updates will be available on your smartphone device.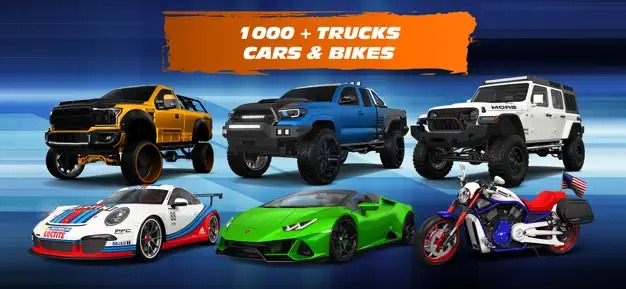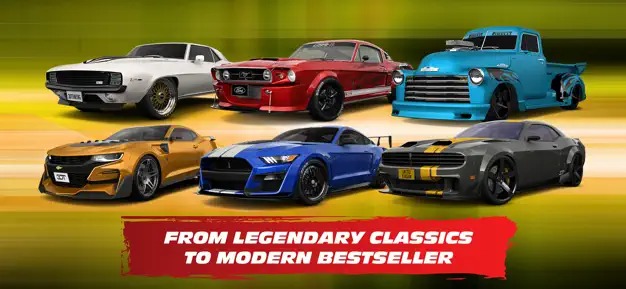 If you are more into automotive, this app is worth trying. Create your own project and share it with your community.


You may also like: 11 Best apps to connect your smartphone to car audio system
Fix My Car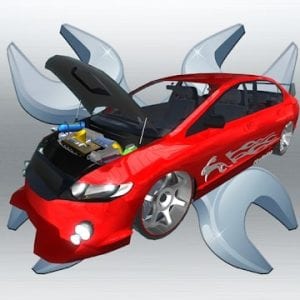 Customize your favorite car with this professional car custom app. With this app, you can upgrade your favorite car to be a street racer.
In this app, you will be required to upgrade a racing car and make it perfect for a race.
This quest helps improve your mechanical skills, not to mention you can learn more about car customs and mods.
You will be able to learn how to custom, change, and install parts in real life.
With this app, you will enjoy how to find and use tools, order parts, and convert the car from zero to hero.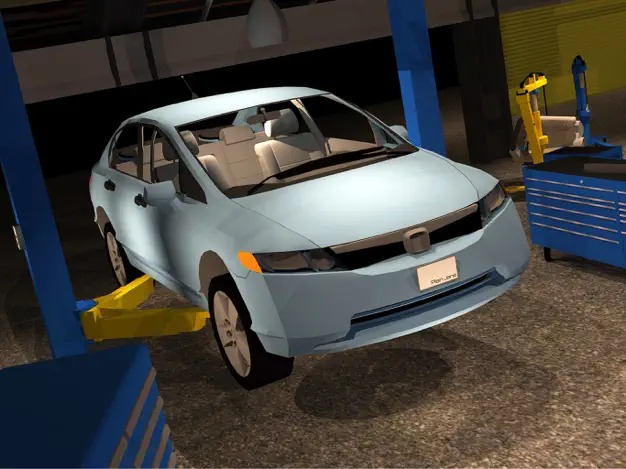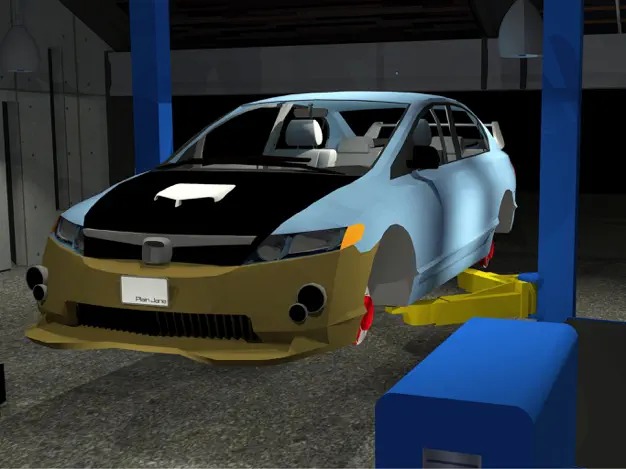 There are more other features brought to you, such as exploring a cool environment, a built-in hint system, and after-market parts.


Car Mechanic Simulator 18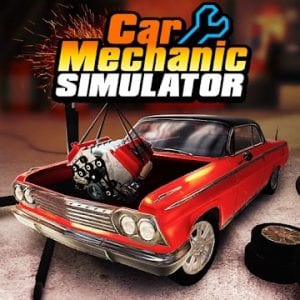 This free app can be a perfect choice for Android and iOS users who need to simulate car custom and modification.
In this app, you can find classic cars inside old barns. Choose your favorite car and be ready to show off your mechanical skills.
Do your best to repair engines, gearbox, chassis, and brakes to give the car a second life.
Don't forget to remove rust and apply putty to give a new face to the car. And the last touch, repaint the exterior with your favorite color.
To help you with the project, this app features a part's market where you can buy spare parts, warehouse features, and a task list. What makes it different?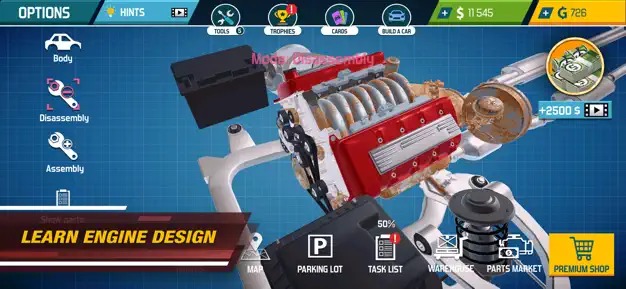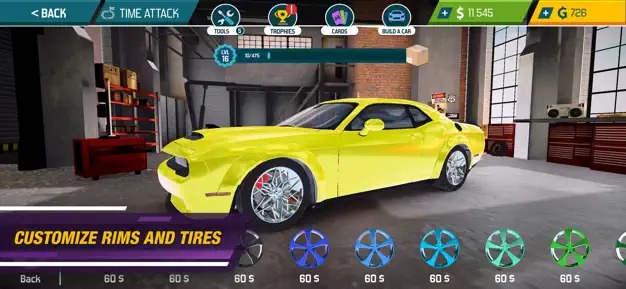 Car Mechanic Simulator allows you to sell modified vehicles. Find someone who is interested to buy your car and be the best car mechanic ever.


Adobe Photoshop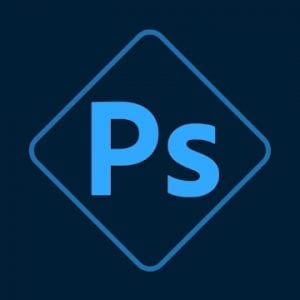 This app stands out from the others but you may like it if you want to use a more professional tool.
Clients who know about Adobe Photoshop altering devices can utilize Adobe Photoshop for vehicle structures.
Since it is a well-known stage, there is a lot of instructional exercises and manuals accessible that will help you without fail.
Powerful 3D altering and picture investigation apparatuses have been incorporated into Adobe Photoshop.
You can match up your work, alter and share it with anybody you need whenever.
Utilizing Adobe Photoshop Express you can alter your photographs from multiple points of view. For instance, you can change the difference between them, you can edit the unfocused pieces of your photographs, etc.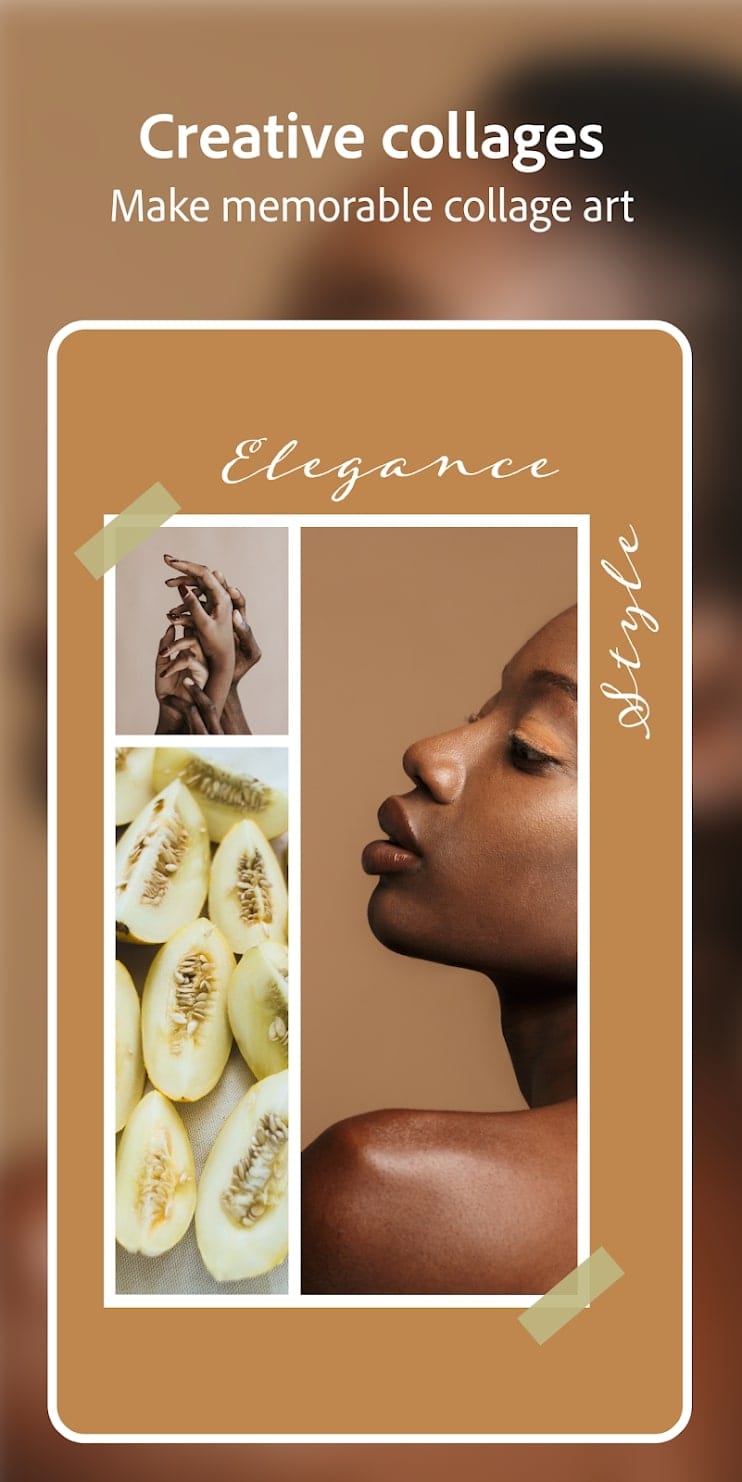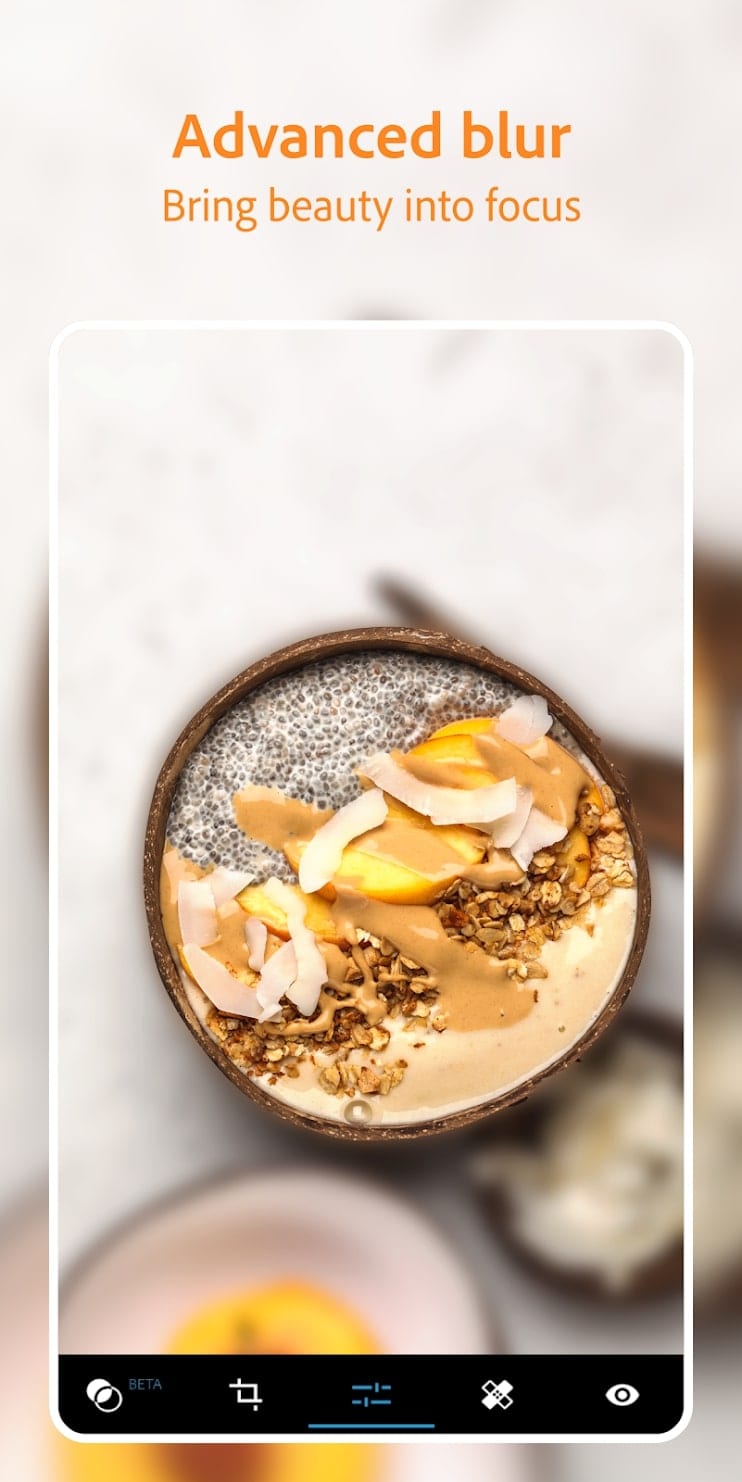 It offers some fantastic capacities for photograph altering. However, the highlights are constrained contrasted with its work area form. The best highlights are shading amendment and contact highlights.


NFS Heat Studio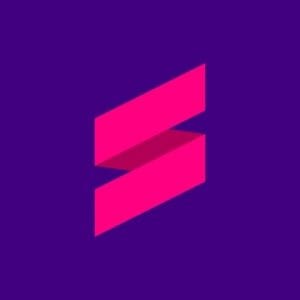 This is one of the best car customization apps to install.
NFS Heat Studio is where you can collect and customize amazing racing cars, thanks to weekly drops collections.
In this app, you can find the Cars tab that helps you access all vehicles.
It also has a Showroom feature, a section where you can display your favorite custom cars.
And if you want to find the hottest release, simply go to the Container tab. This is an awesome app that lets you own as many cars as you want and customize them as you desire.
The workshop may be the place you like the most. In the workshop, you can express your wildest imagination to create the most unique and powerful cars.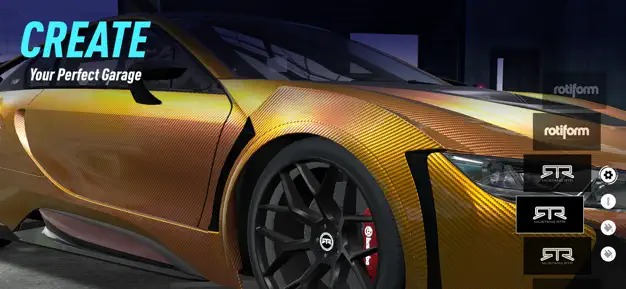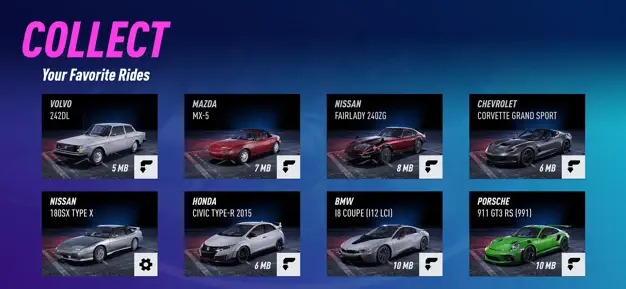 Have lots of fun with body kits, exhausts, wheels, and many more. And don't forget the finishing touch by using the Color Selector.


Car 3D Configurator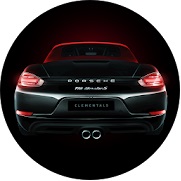 Car 3D Configurator developed by Elemental Studios allows users to view Porsche's car via augmented reality.
After passing a quick installation, you will instantly get to the main page. Here the app demonstrates to you the car that you can view and rotate from any desired angle.
In the next step, you should tap on the editing button right side of the screen to make adjustments.
Then, you should choose the part you want to edit. Scroll down the list to monitor all the provided parts.
Users can customize the entire appearance of the car ranging from the colors up to changing rims or accessories.
Once you have selected the preferred option, the app will offer you an extended collection of colors and types. When everything is ready, click on the OK button.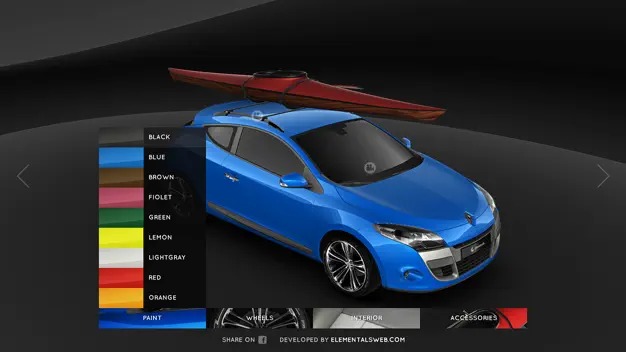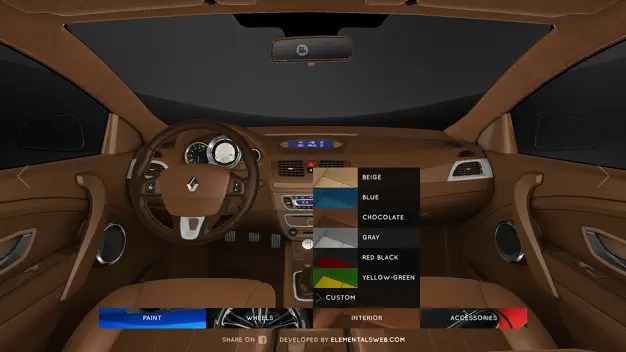 As for the app's design, it boosts impressive animations and 3D graphics.


You may also like: 11 Best car customize apps (Android & iOS)
Car Master 3D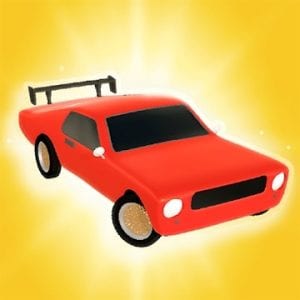 In this app, you will play the role of a mechanic who has to serve your customers with the best service.
Different customers will come to your garage and you have to repair, restore, or tune the cars with your best mechanical skills.
There are many other things to do, such as wash and clean the car, pick the right color for the exterior, and replenish your tools.
If you want to have fun with the car customization app, Car Master 3D is a light and entertaining choice to install.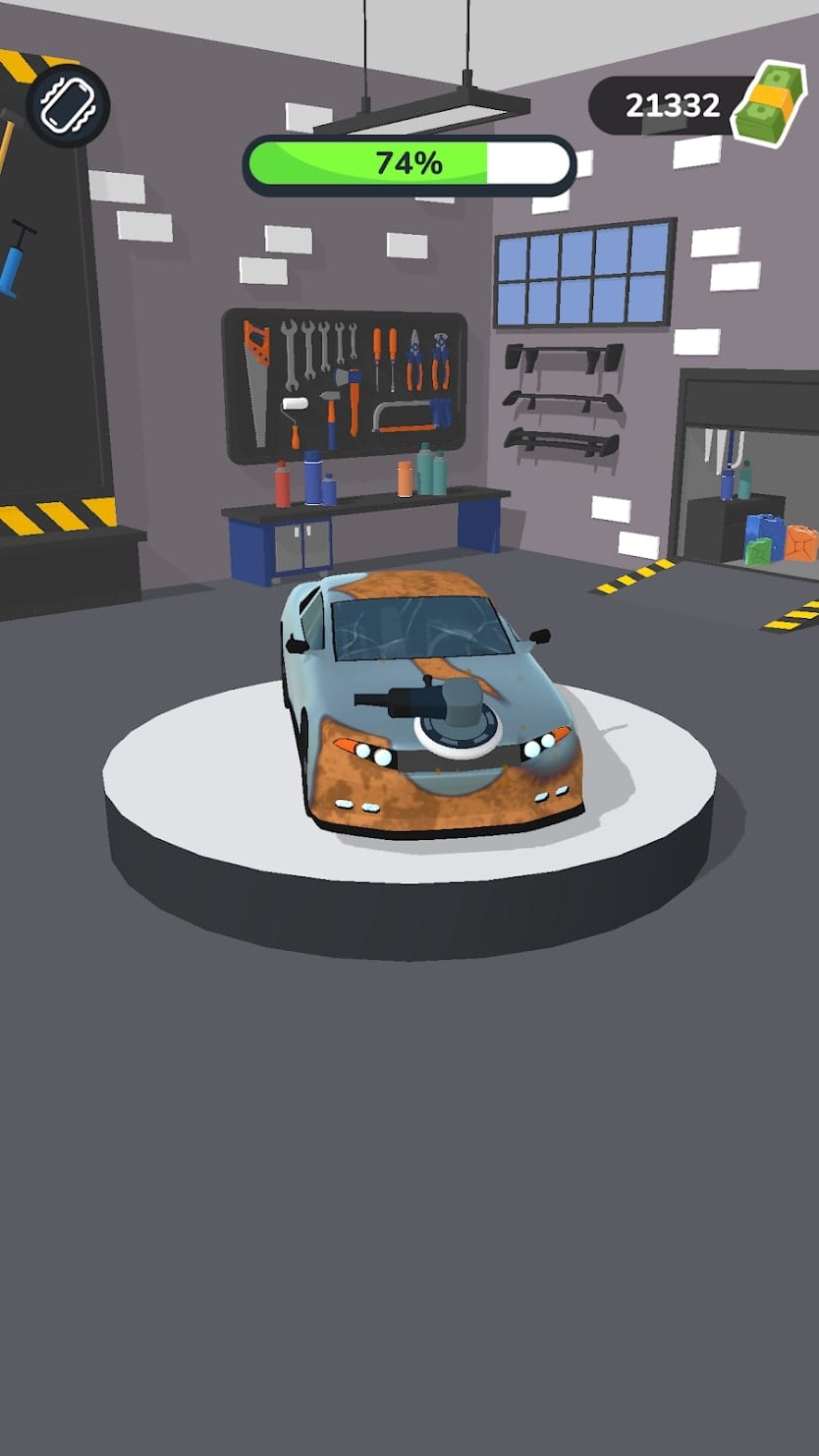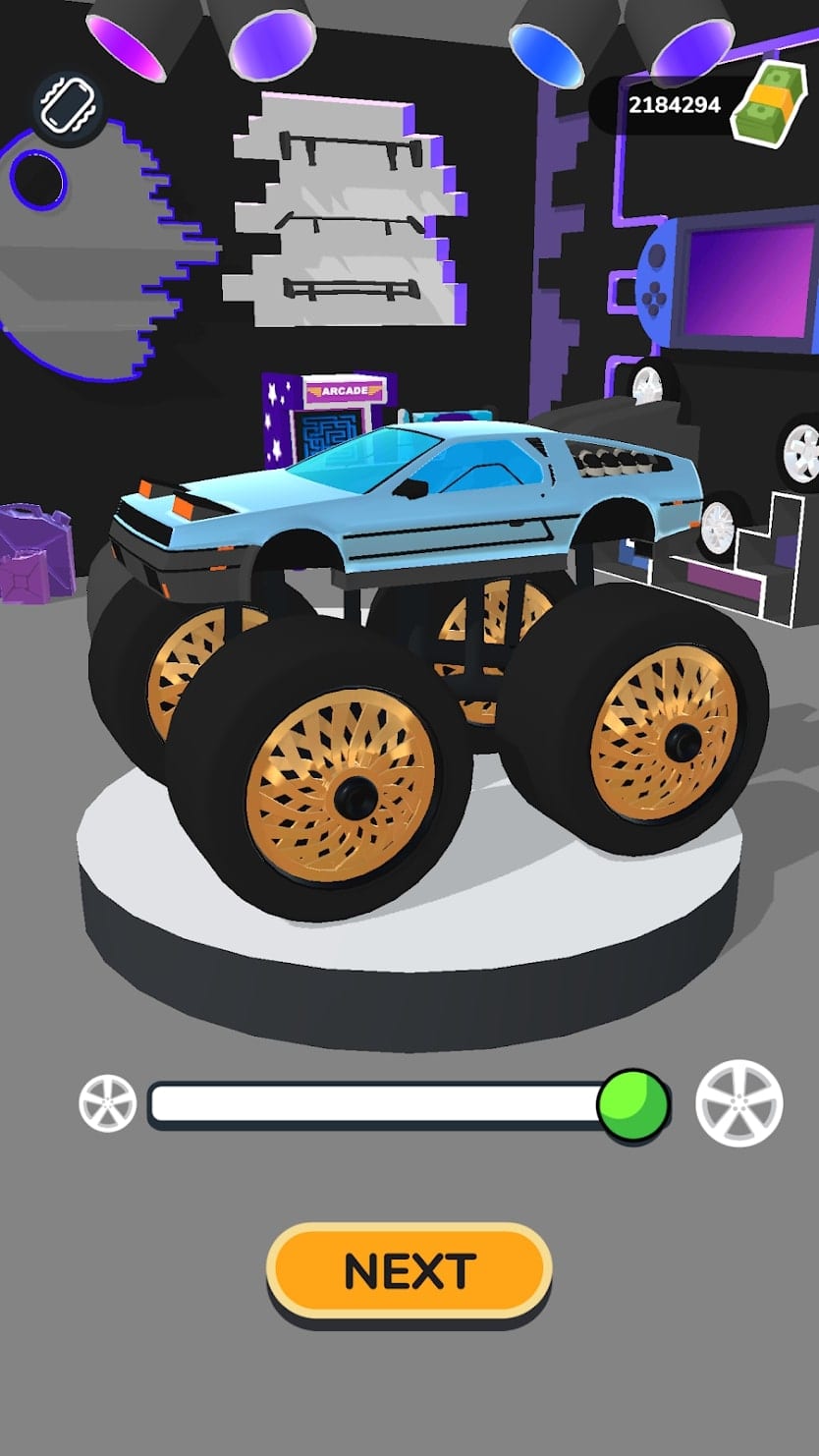 If you are bored with some serious apps or heavy modifications, this tool is going to refresh your mind. Despite it seems trivial, it can improve your mechanical skills in real life.


Rebaixados Elite Brasil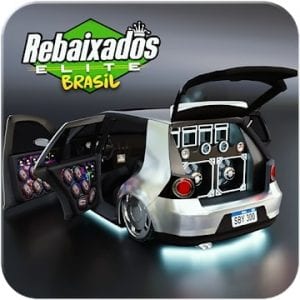 Rebaixados Elite Brasil is one more game that is famous for its car customizing features.
Here, you will have access to a wide range of car models. After you pick the favorite one, it will be high time to customize it.
A user can choose any color from a color palette, change wheels and glass, headlights, and so on.
Apart from this, the app also supports character customization. As a result, you will have access to a great choice of shorts, shirts, caps, shoes, glasses, etc.
By controlling a character, you will have a chance to try your car in driving. What is more, the whole process will look so lifelike.
You will be able to do quite many realistic things from turning on windshield wipers to tanking up a car. Besides, just like in real life, playing low-bass music will also be possible.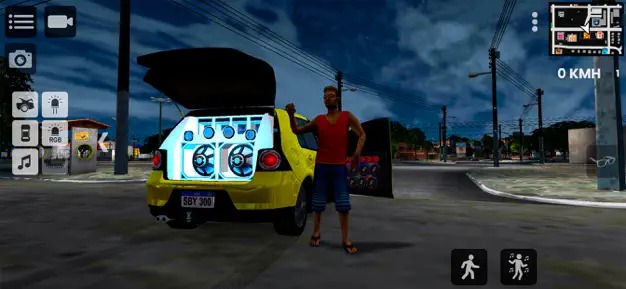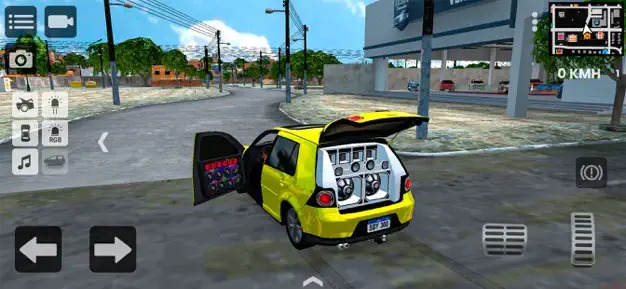 When it comes to driving a customized car, it will be available to do with a steering wheel, accelerometer, and arrows. As for the perspectives, you will be able to try both first- and third-person modes.


Tuning Club Online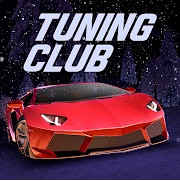 Tuning Club Online allows players to create a dream car and take part in real-time car racing.
When you first open the app, you will have to select a preferred car from the extended list. After that, you can customize your car according to your preferences – e.g. put bombers, combine rare parts, adjust tires and rims, etc.
Tap on the Play button to launch the game process. As you play, you will receive bonuses, gain money, and compete with your friends or other players worldwide.
Moving on, the game features realistic 3D graphics, colorful animations, and impressive special effects.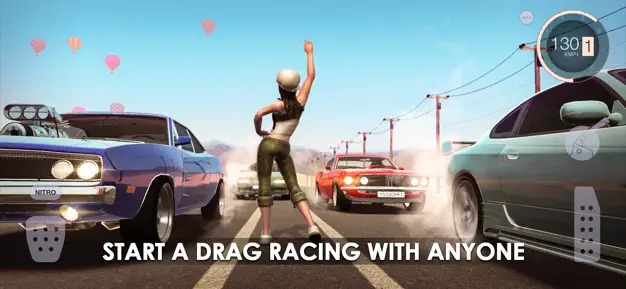 As a whole, Tuning Club Online offers an excellent user experience, but many users complain that sometimes the game hangs.


Car Wrapper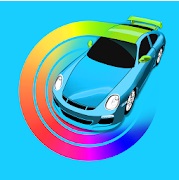 Car Wrapper allows users to customize the design of multiple car models.
Despite a wide range of the provided options, Car Wrapper comes with a convenient interface. Therefore, the process of creating your dream car is pretty simple and will take just a few seconds.
First, you should choose a preferred car model from the extensive collection. Scroll through the screen to monitor all the models.
After choosing the favored one, the app will provide you with a detailed description of the selected model.
Then, you can start editing the appearance of the car. Here you should use wrapping materials, colors, and finishing.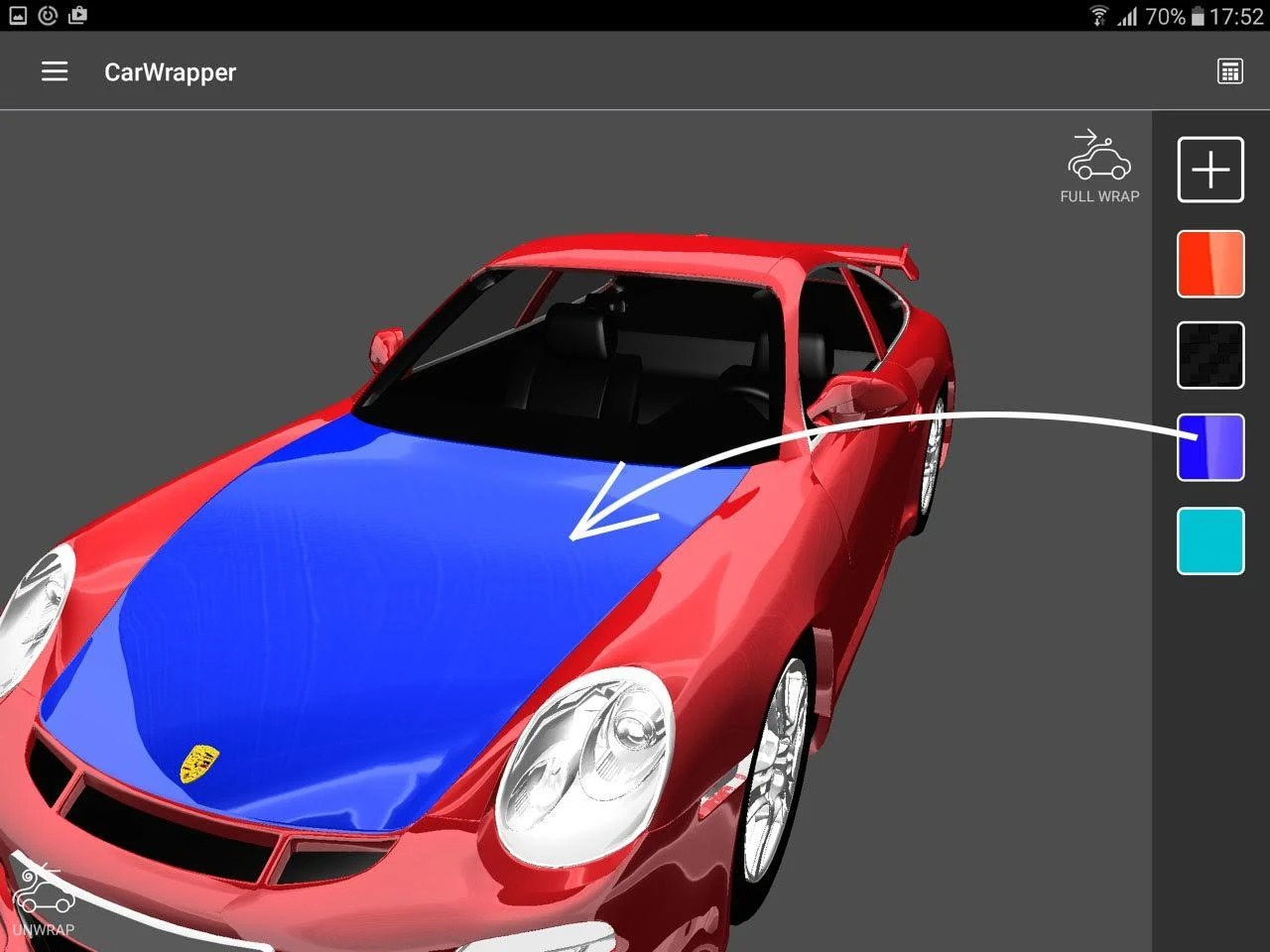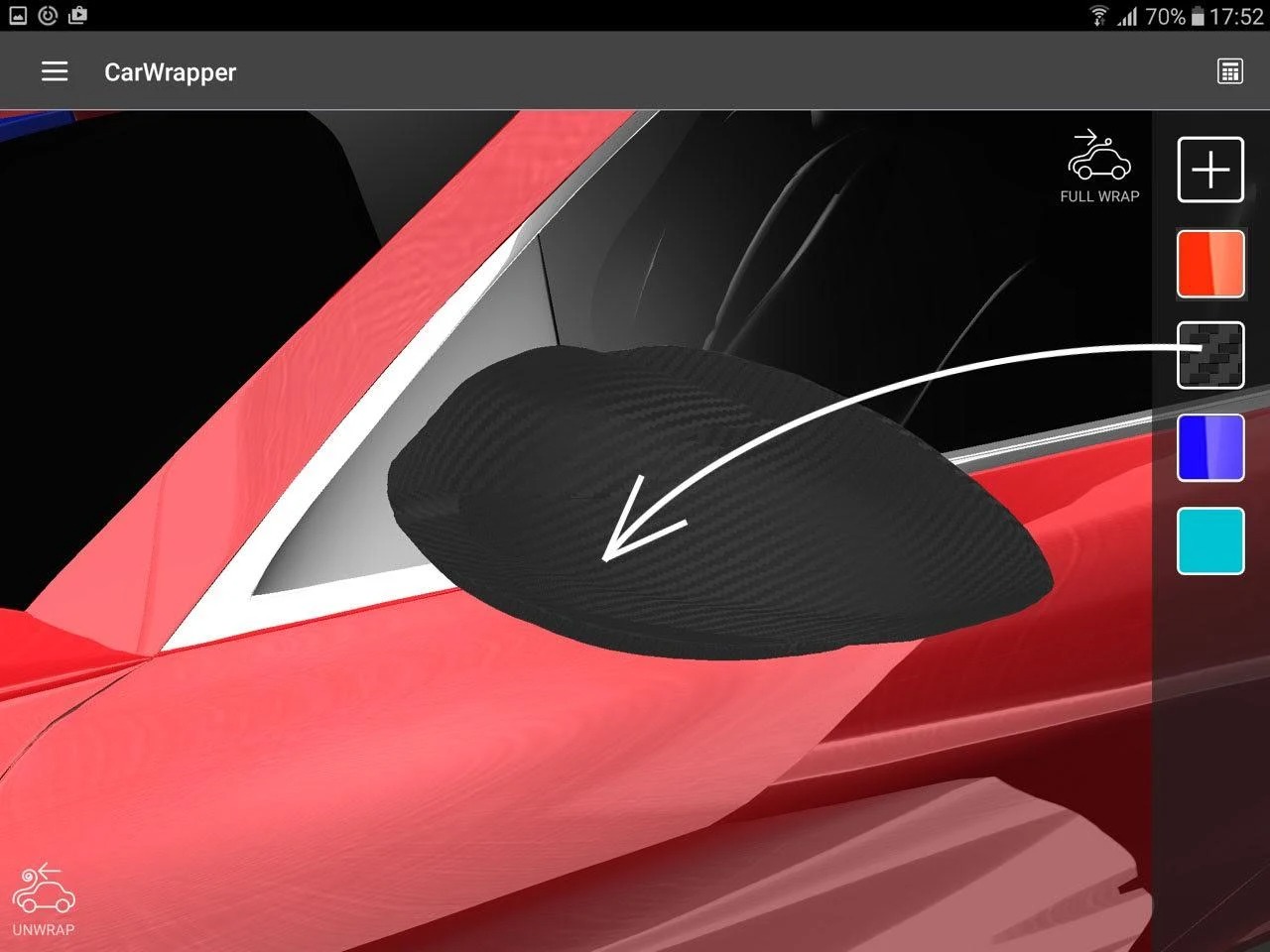 In the last stage, you can customize the car up to the details. Zoom or rotate the car from any angle you want.

You may also like: 11 Best car locator apps for Android & iOS
Car Design, 3D Tuning, Modify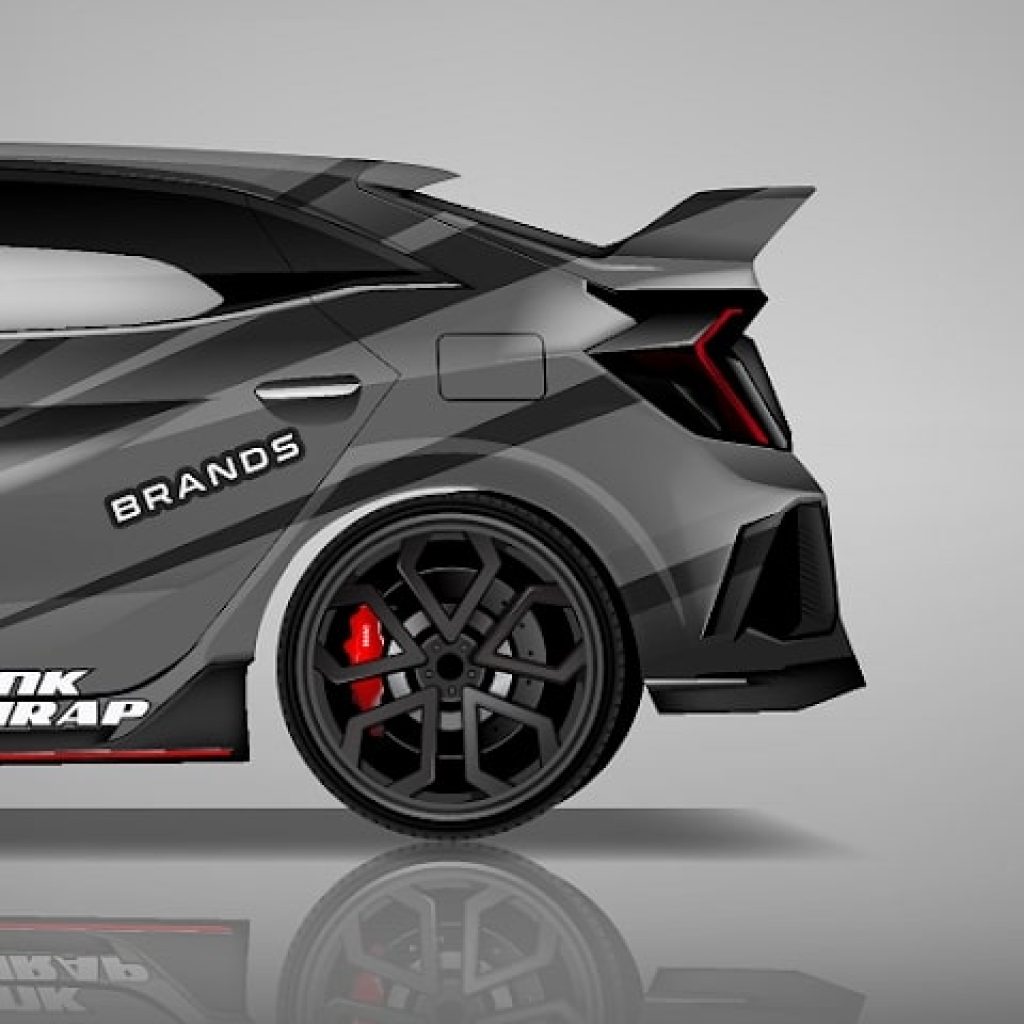 If you've always dreamed of creating your own perfect car, then you'll definitely be interested in using this app.
Here you can think of everything, from the components of the car to its unbeatable appearance. Create over the unusual design and style of the vehicle by viewing it in several modes.
Test the quality of your work using the driving simulator. With this feature, you can not only learn virtual driving, but also different maneuvers and parking.
Change the color of the body, the look of the rims and other components of the car to get the original design of the car. Save the changes so that you don't lose them.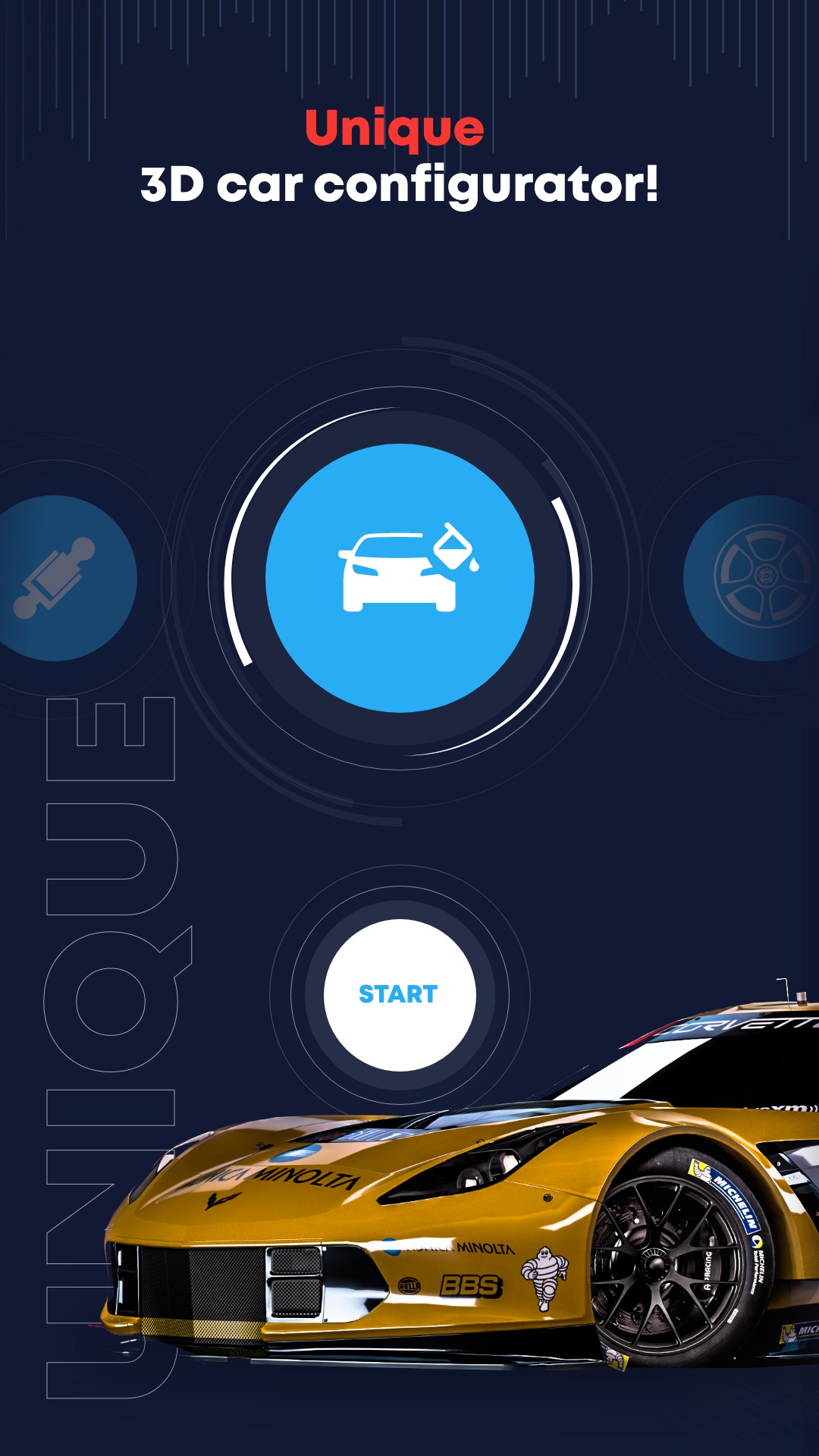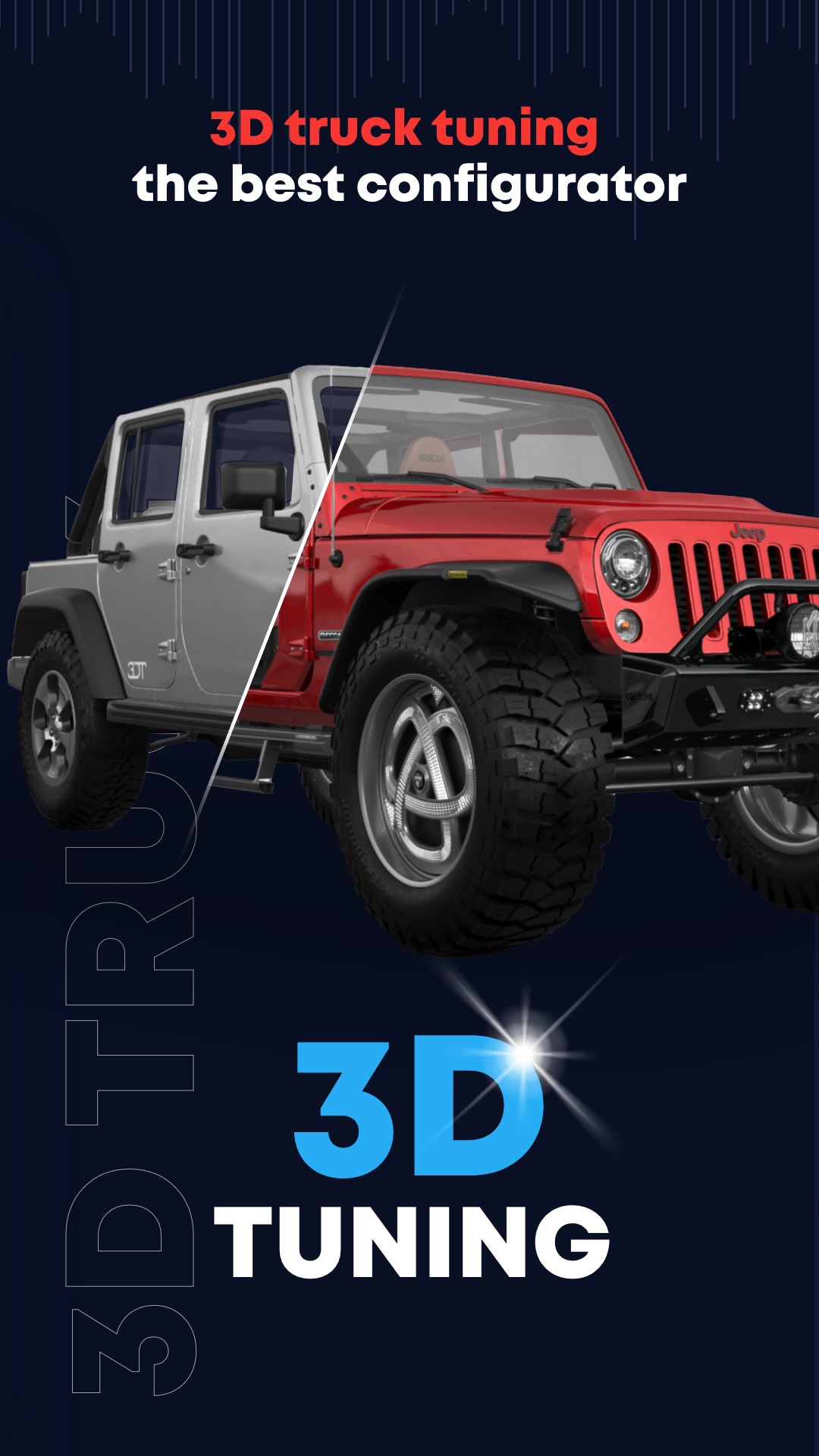 Experience all the features of your car, including speed and engine power. Learn to distinguish the pedals and use them during your drive on the virtual track.