Looking forward to making your insurance agent career easier and more effective? This article got you covered!
We've picked up the 7 best apps for insurance agents (Android & iOS) that help you stay on top of your game. These apps cover all the needs of an insurance agent: client base optimization, e-signs, business cardholders, and even a receipt tracker. These apps let you connect with clients on the go and keep working away from your office or current workplace. Take a look!
Thryv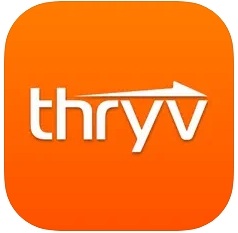 Let's start with a CRM app that lets you manage payments and schedules right away.
This app is more than just a CRM tool, it's an absolute must-have for all the insurance agents out there. For instance, it lets you mark the clients with special tags (of your choice) and sort the list out as needed. It covers several useful tools, so you won't need to use any extra apps for that.
With this app, you'll get to offer payments to your customers with a couple of taps. And if you need to accept the payment, you can easily do it as well. Plus, the app lets you monitor your reputation, which is extremely significant in this highly competitive industry. You'll get to view your star rating and reviews across all the most-used sites and track social media mentions.
The app also lets you respond to the reviews straight away, which is handy. More to that, you'll get to communicate with all your clients from one inbox and keep all the contacts organized and ready to use. It even comes with an appointment timetable, so you won't forget about a single meeting ever again.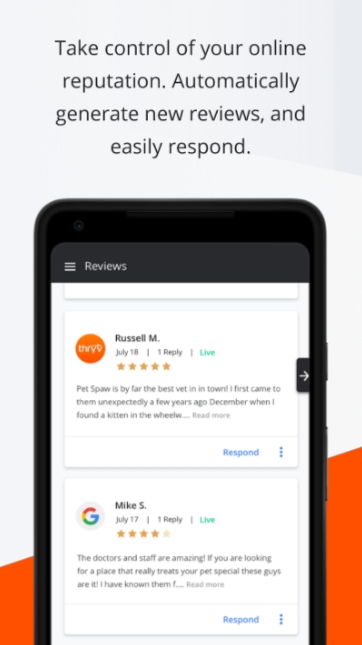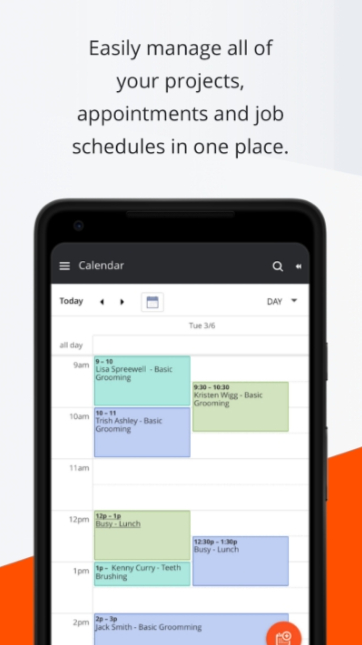 You may also like: 11 Best Home Inventory Apps For Insurance
RingCentral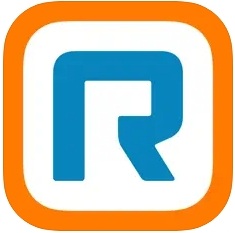 As you may know, one of the biggest keys to building a successful insurance agent career is communication. And this app is here to help you with that.
It lets you manage your customers and connect with them via a single platform. The app lets you contact clients via messages, calls, and video meetings. The video call tool provides you with an HD image and the connection seems to be pretty stable. Considering it's not the main tool of this app, its quality is more than great.
The app lets you take phone calls while away from your regular workplace, and you can also use it to contact your colleagues and team. You'll get to route inbound calls, so you'll never miss a potentially important client. It also works nicely for cold call conduction campaigns as you can seamlessly switch the leads.
More to that, you'll get to manage and prioritize your meetings and calls and pay more attention to the ones that could bring more deals. The app also comes with reminders that let you follow up with your current schedule. It has ads, but it's fully free, which is a win.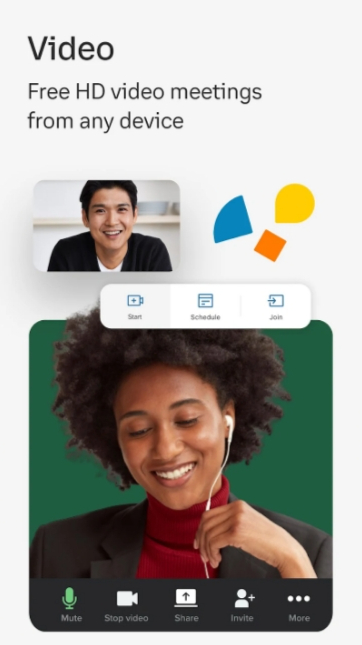 signNow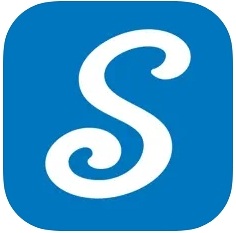 This is a handy app that will boost your productivity.
The concept of this app is quite simple: it lets you sign documents on the go without any effort. It's a real life-saving when you feel that a client is ready to buy a policy, and you need to act quickly to get a sale. The app comes with an autofill tool that lets you add electronic signs to PDF docs in a couple of taps. It works with both one-page docs and the ones that require multiple signs.
You get to import all the essential docs and create signing templates, so the clients would know where the sign needs to be placed. There are no limits to the number of docs and signs, so you can add as many as needed. Plus, there's an e-sing maker that lets you add e-signs for further use.
In order to create a new signature, you'll need to draw it with a digital pen. It may not turn out well on the first try, but you'll quickly figure out how to do it right (the easiest way is to use a stylus). All the signs in this app are legally binding, so no worries here. The app saves all the docs automatically, and you can download them from the web version at any time.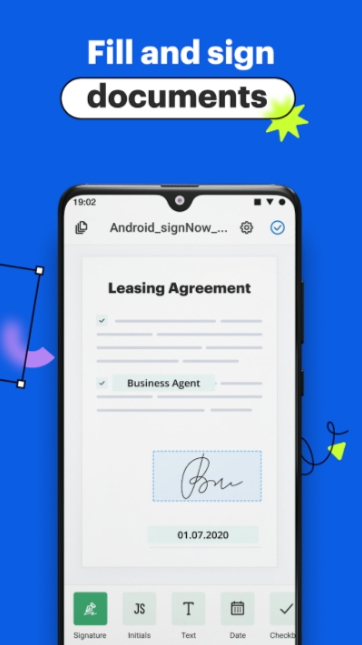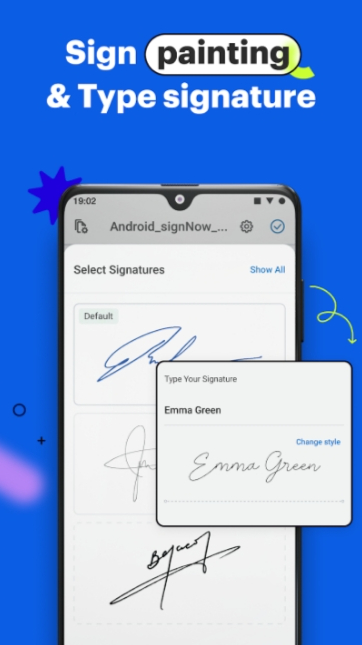 PandaDoc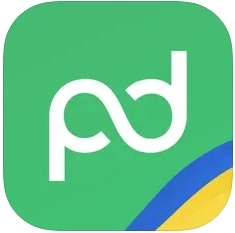 Here's another doc-signing app that lets you manage contracts and reports wherever you are.
The app comes with a wide range of templates for insurance agents specifically, so you can use these as your base. You can also add custom templates and documents right away. Plus, the app comes with a scanner that lets you get a digital copy of any paper doc in secs.
It's a handy tool that lets you keep all your docs in one place and structuralize them as needed. With this app, you won't have to sign hours trying to find the correct doc and place the entire base in order. You'll get to share the docs with clients right away in just a few taps. The app also comes with an e-sign tool that lets you and your clients sign contracts on the go.
Herewith, you'll get to add signing templates for clients. The app doesn't have any limits for the number of docs, and with works with one and multi-sign docs. All the docs signed via this app are legally binding, so no worries here. You can also set alerts to notify you when the docs you share get opened or edited.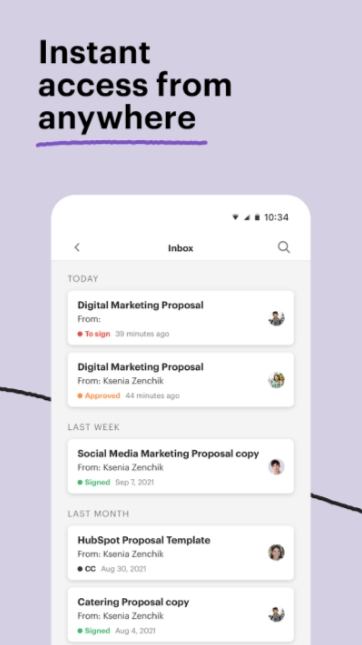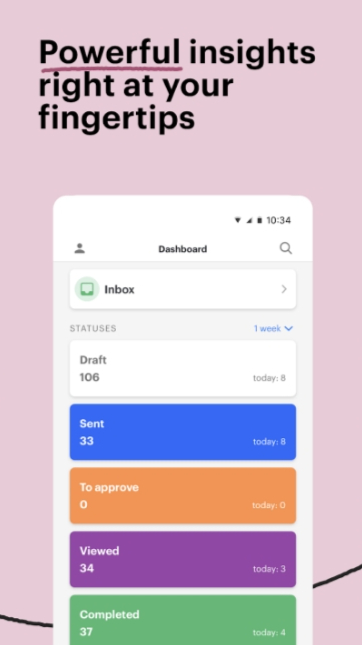 Check also: 11 Free Tax Return Calculator Apps & Websites 
CamCard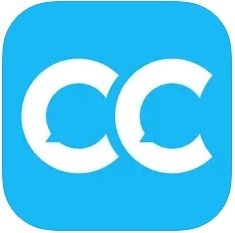 The insurance agent job demands plenty of client interactions that often end up in business card exchange. So if you want to level up from paper cards to digital ones, this app is for you.
The main goal of this app is to set you free of the need to carry paper business cards everywhere you go (along with all the messiness that comes with it). It also works great if you have multiple business cards, as you get to categorize them easily by your will. Plus, if you don't want to spend time making a digital card, you can just scan a paper one and be ready to go.
Beyond that, the app lets you share cards and exchange them with clients and colleagues with a couple of taps. You can also set reminders to send a card to someone, add new info, and all that. The app lets you add notes to all the cards if needed. It comes with a web version and syncs with it in real time.
Plus, you'll get to set the app to automatically save contacts and other info from cards right away. The app comes with a cloud service connection and a strict security policy, so your data is safe and sound. The regular acc limits you to 500 cards, and you'll need to pay for a subscription to get more.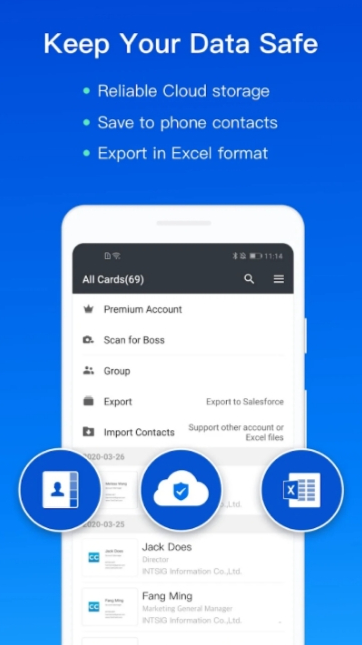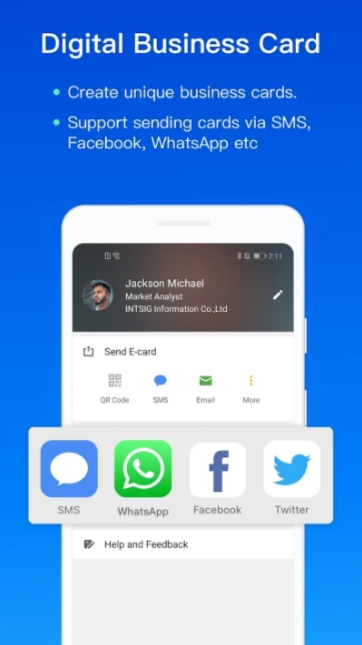 ScanBizCards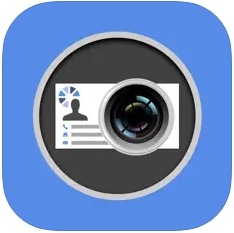 It's a business cardholder app that can be a great alternative to the previous one.
If you plan to store over 500 cards and don't want to pay for a sub-pack (with a previous app), feel free to use this one. This app lets you get more professional by switching paper business cards to digital ones. It makes the whole card management process a lot easier as you get to structuralize all the cards easily.
The app comes with a built-in scanner that lets you get a digital version of a paper card right away. The scanner works nicely, and you get all the essential info. You get to scan both sides of the card, so you won't miss anything. Once scanned, the app gets added to your collections, and you can add it to one of your folders.
The app lets you zoom the cards in to get the data, and you can also import the card info and add it to your contacts. Along with that, you get to import the info into electronic tablets and docs if needed. The app connects to your cloud service, so you can effortlessly may backups of all the cards. You can also sync the app to your CRM tool to integrate the inf into your client base.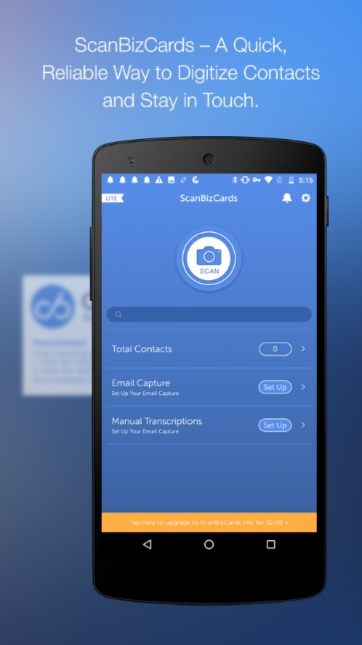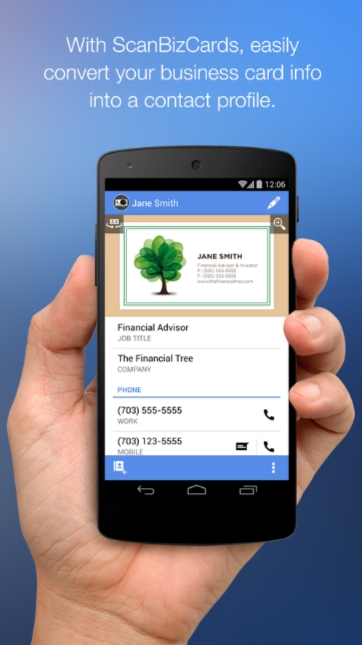 You may also check: 11 Best Credit Boosting Apps 
Expensify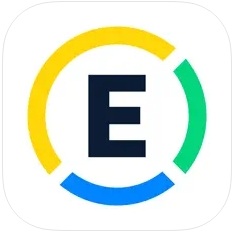 And lastly, there's an app that lets you manage receipts and expenses easy as pie.
If you tend to meet with clients outside the office and want to keep up with all the transport and food receipts, this app is quite helpful. It comes with a scanner that lets you save all the receipts in secs for further use. Plus, there's a built-in mileage tracking tool that lets you count up gas expenses and all that. The receipt storage is unlimited, and you can categorize all of them by costs and any other metric.
The app lets you add tags to receipts, which makes it a lot easier to find a specific one. It also syncs to multiple accounting software, so you can easily export receipts and make them happen automatically if needed. You also get to send the receipts straight to your manager with one tap. In case you use a taxi or hotel booking app, you can set the app to import the receipts automatically.
There's also a built-in currency converter, which is handy if you have clients from different countries or go on business trips often. Besides, you can sync the app with your corporate card for simple reconciliation. The app will provide you with expense reports you can use for tax tracking and more.