At some point in life, all people start planning their budgets. This may be due to the desire to save up for a certain expensive thing, vacation, travel or even an acute shortage of money. Were your wages reduced or increased? Do you not know how to allocate money better? Budget planning will help.
It's easy to plan your expenses with a smartphone – it's fast, mobile and you can check your plan at any time. The world's most popular system is the envelope budget.
It is about distributing all available funds to envelopes, each of them designed for a certain purpose – for example, to pay for the house, for food and so on.
Since most people now use cashless payment, it is not possible to take real money and put it in an envelope. We have found the best applications for you to help you plan your budget right on your smartphone.
Keep track of all your income and expenses right on your phone using these free offline budget apps.
Goodbudget: Budget & Finance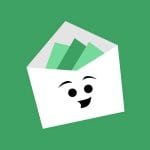 The envelope system can be found among our mothers and grandmothers, who want to fully control family expenses. Goodbudget is an updated envelope system that fits right in your smartphone pocket.
Goodbudget will become your personal financial manager and sometimes even a real-time consultant. The application is full of great features – for example, synchronization among family devices.
Goodbudget presents you with full and informative reports, which are automatically broken down by "envelopes". Your funds will be tracked according to the balance of expenses and income.
Updating of account information is optimized for speed and always corresponds to the actual state of your account. You can redistribute funds between envelopes, and it is also easy to track your transactions.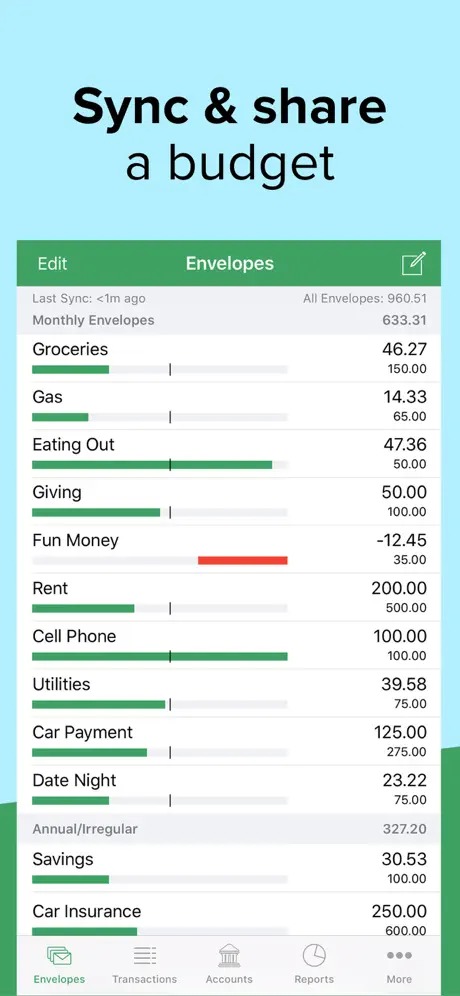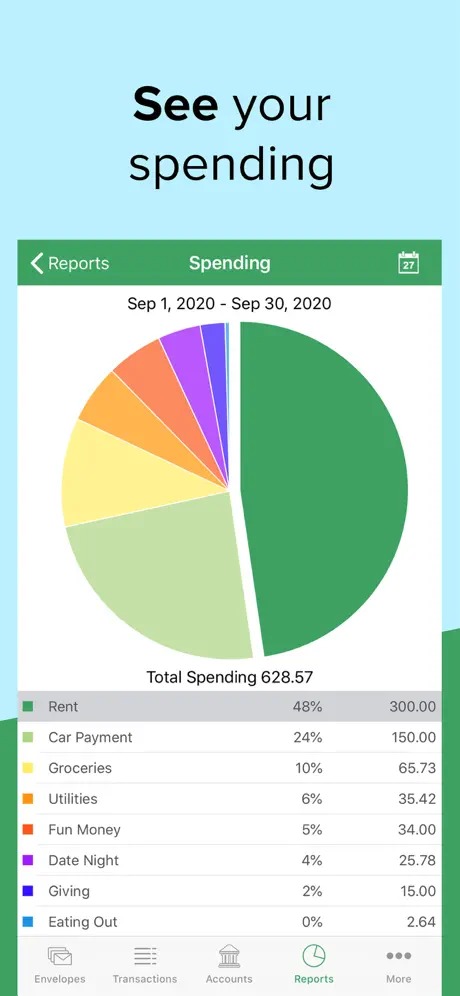 Edit your budget as needed, for example, if you have any money left unspent. Plan your finances in advance so you never get stuck with large purchases or monthly expenses.


You may also like: 11 Best Family Budget Apps for Android & iOS
1Money – Expense Tracker, Money Manager, Budget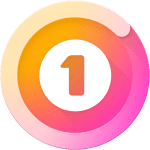 Accounting for finances is an unpleasant, time-consuming task and requires skills and abilities. You can't just make the right and balanced plan of expenditure – you need at least experience in doing so.
To find out where your money disappears, install 1Money on your smartphone because with the help of this program you will keep records directly on the move, while dealing with important matters.
Any operation of expenses is brought literally in one click – you simply need to enter the spent sum. All expenses will be displayed in the form of a graph, so it will be especially important to make all your expenses for the day.
In addition to your expenses, you can also add your debts and goals to the application, which you plan to achieve in the near future. The balance of all your savings is displayed in real-time and you can control them.
If you use several currencies, 1Money will automatically show you the current rate. Your finances will always be up to date. Do you want to monitor your family budget? Synchronize the application between the devices of your loved ones and manage the shared money.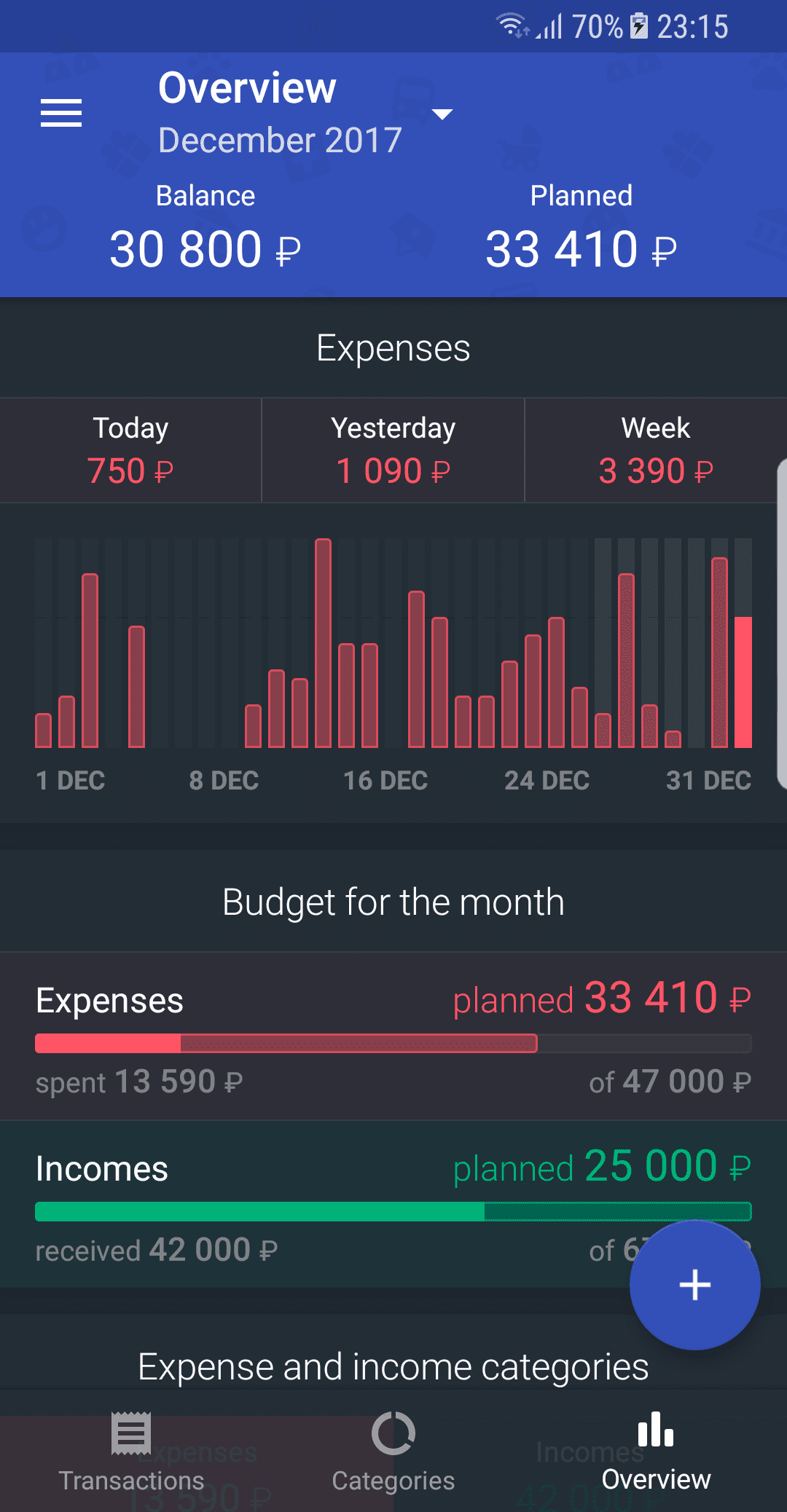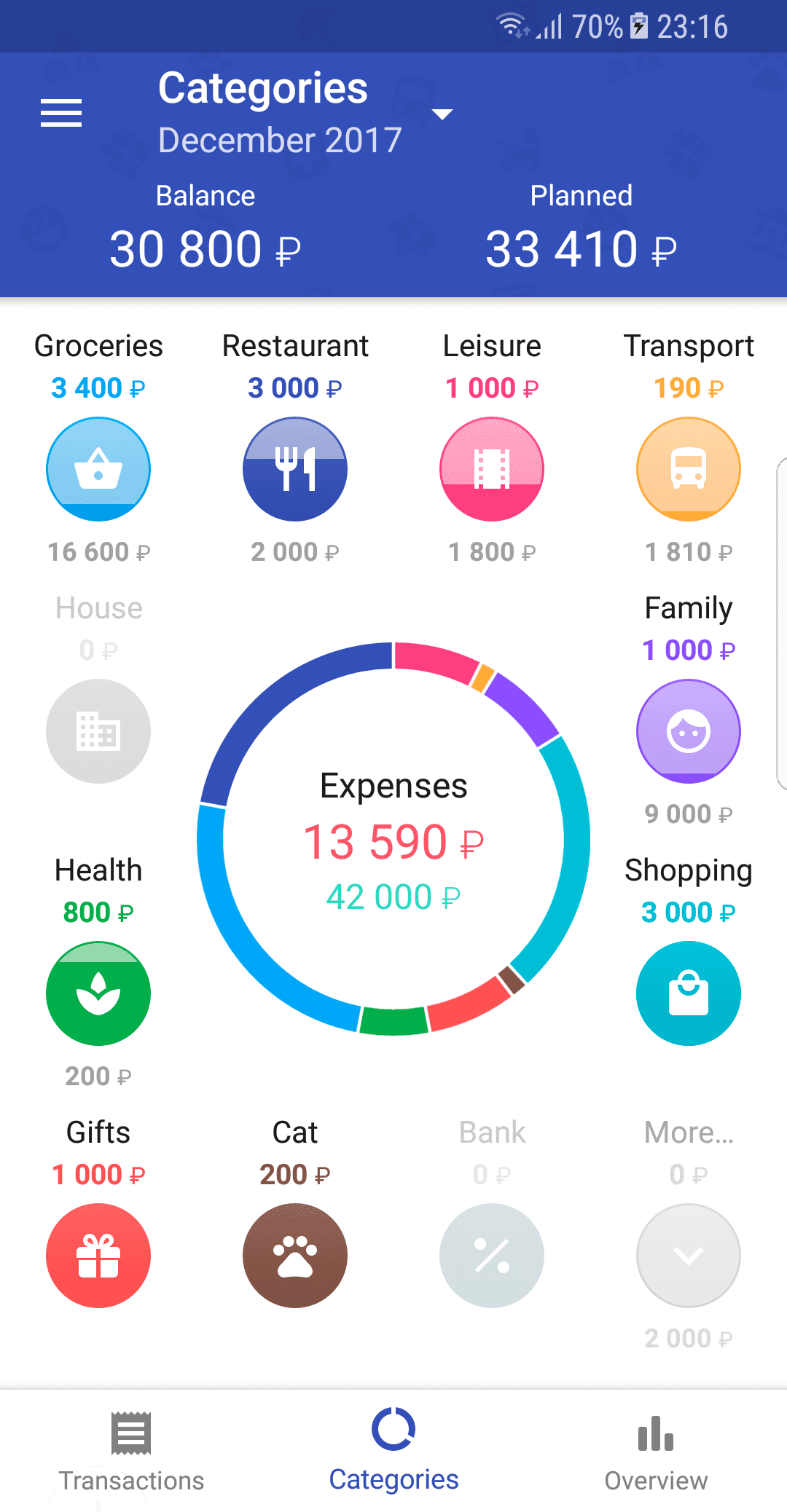 Fudget: Budget and expense tracking app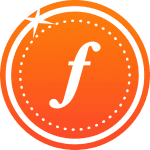 It is really necessary to manage finances for everyone who does not want to be left without money at an unexpected moment. Fudget is an application that you can use without any obstacles or inconveniences.
All your income and expenditure tracking needs are perfectly met by the application and relieve you of the stress of managing your funds.
It is especially convenient to use Fudget for any short-term plans – for example, planning vacation budgets, repairs or New Year's gifts. You get rid of the hustle and bustle of other applications and can easily concentrate on the numbers only in Fudget.
The application calculates the balance for you and displays it at the bottom of the page each time. Once you have a list of expenses and income, Fudget will automatically calculate whether you can save money this month.
You can edit your expenses at any time. By clicking on the star next to the name, you will be able to automatically repeat the charges every month – if it is your permanent and stable spending item.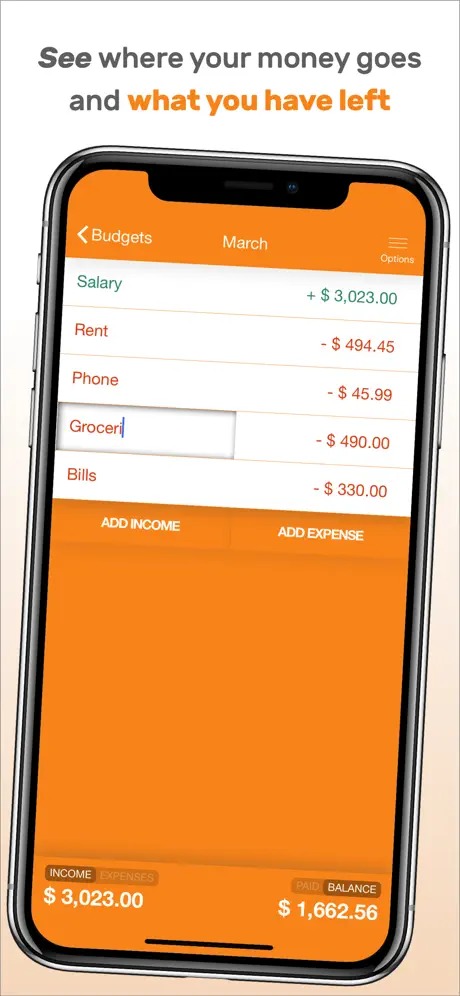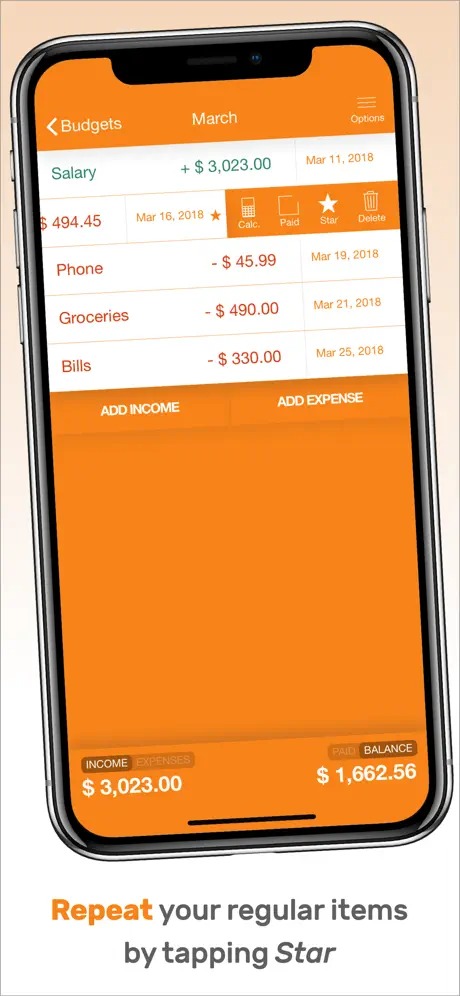 In addition, there is a date next to any line on which you spend your money. Fudget gives you a complete picture of your account and gives you the opportunity to start saving money or just to be more rational about the budget.


Wallet – Finance Tracker and Budget Planner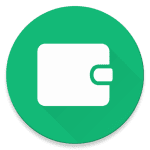 The Wallet app will be really your wallet, which is located right on your smartphone. The application is an assistant in controlling finances, achieving goals and planning expenses. Because Wallet allows you to synchronize multiple accounts at once, you can plan your entire family budget and get full control over it.
You don't just keep track of how much you spend – you really keep your finances under control. With the app, you can calculate your budget years in advance, thinking through your future expenses and travel.
All your transactions are automatically added to Wallet, and flexible budgets allow you to change plans on the go. Even if you store funds in multiple currencies, the application will notify you of changes in exchange rates.
Wallet provides you with detailed reports on your budget. All data is displayed in the form of charts and financial overviews, which even allows you to visually assess your financial condition. Are you using more than one device at a time? Synchronize them via Wallet and manage your budget from any device.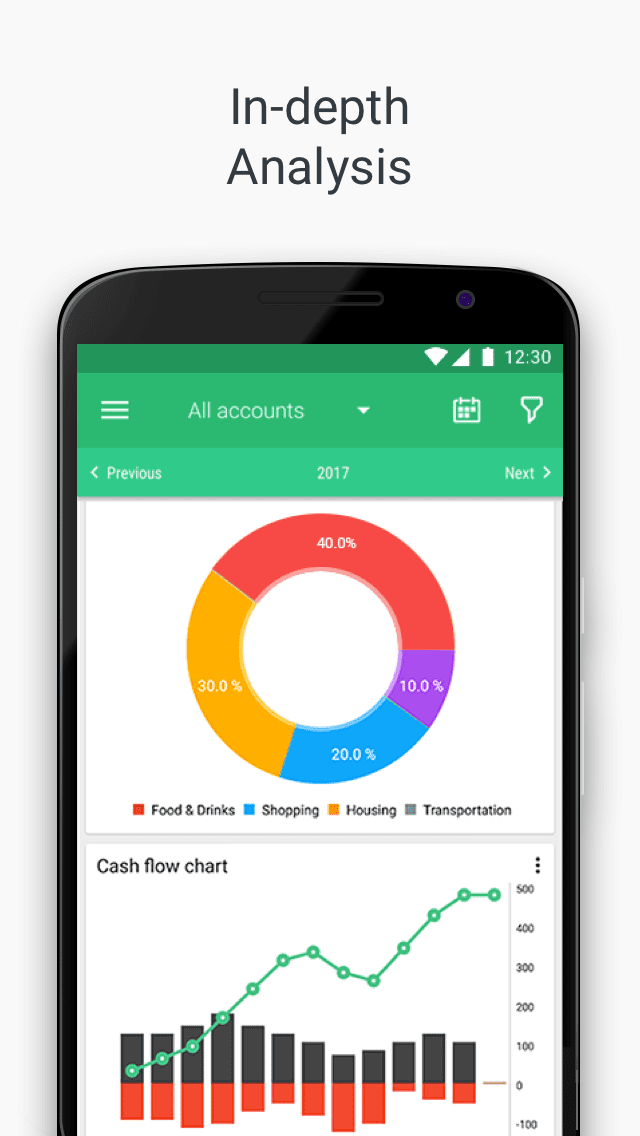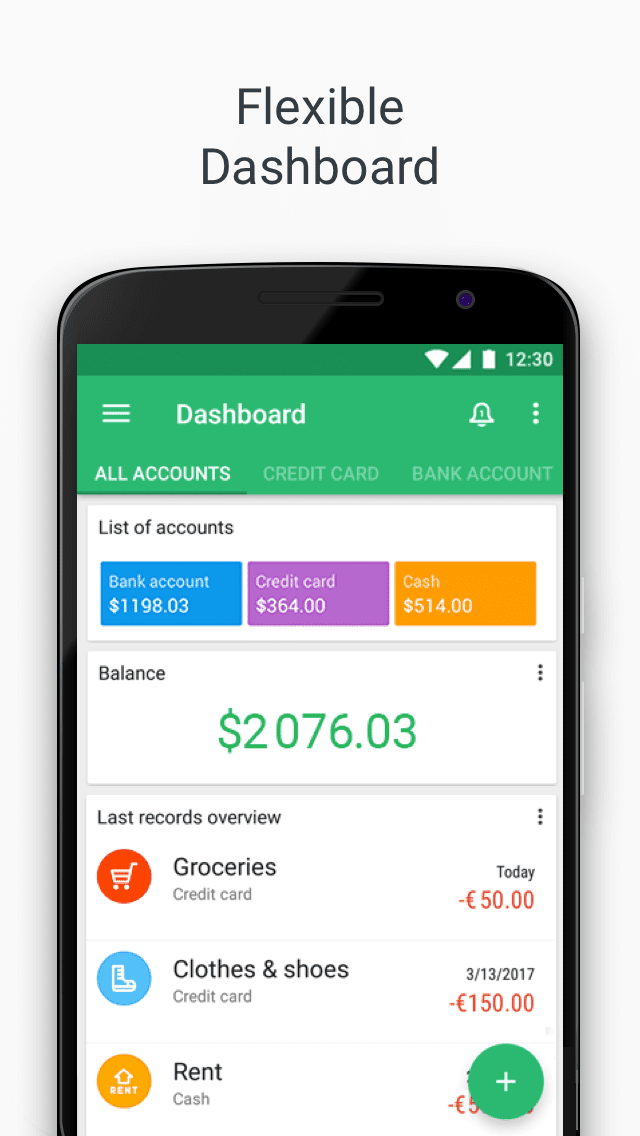 Monthly Budget Planner & Daily Expense Tracker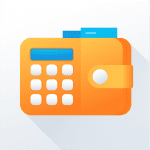 The application is also known as iSaveMoney and is available absolutely free for download. You can easily control your monthly budget by planning your finances and roughly calculating total revenues.
The app is a really powerful expense planner that you can use at any time. Many features will only help you in the process of planning, entering and registering your transactions.
Navigation itself in iSaveMoney is user-friendly. The app has an AutoFill feature that is based on the data you have entered before. If you don't want to type, iSaveMoney recognizes speech perfectly and records what you say. There are also templates in the app that you can use when making your monthly budget.
iSaveMoney, after use, can give you a rough plan for the future. Its duration is 6 months, and all the data is based on what you bought and paid for all the time. By the way, the application automatically backs up, so if you accidentally delete data or add an extra transaction, you can restore everything.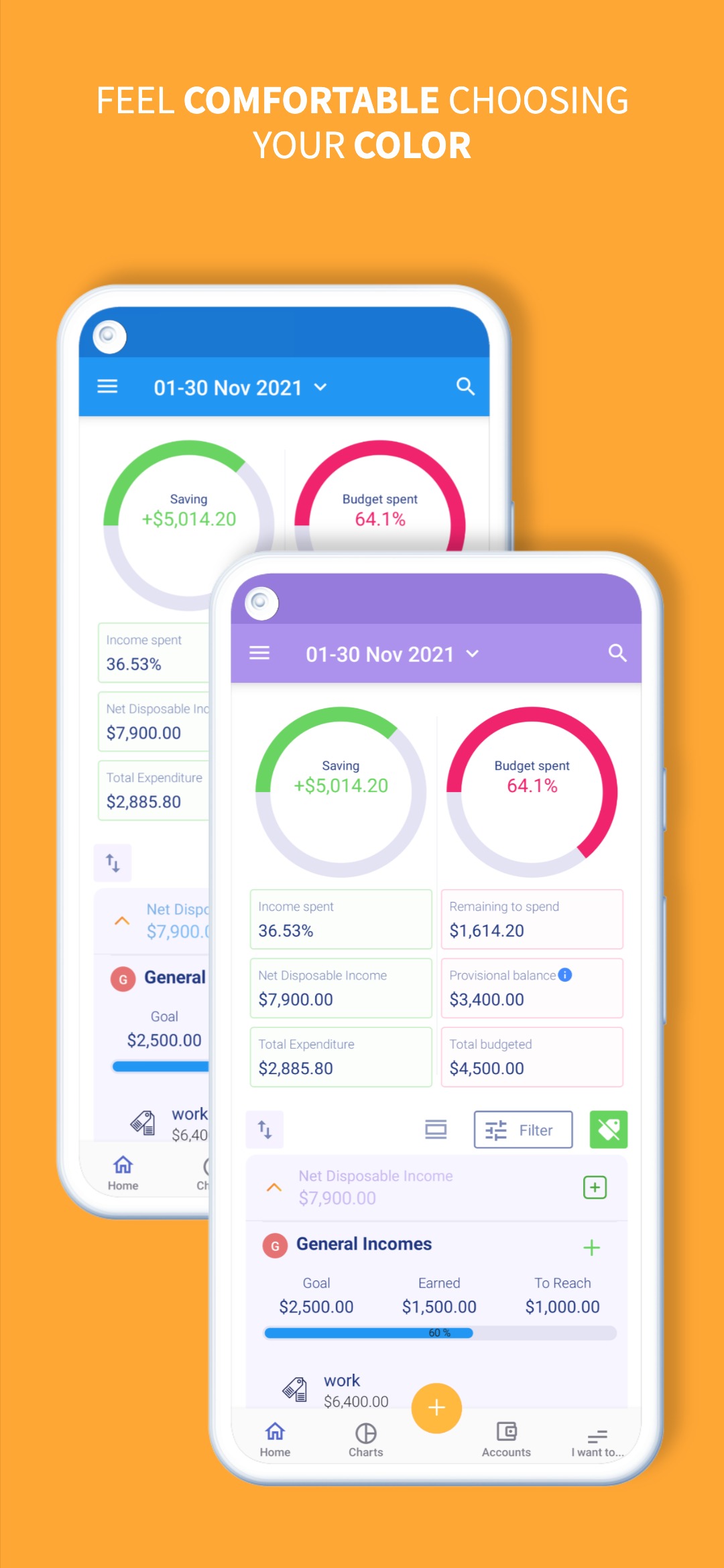 You may also like: 15 Best reseller apps to earn money online (Android & iOS)
Vault – Budget Planner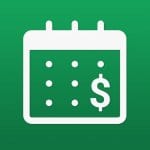 Do you want to plan your family budget? You don't know where your money really goes and you can't keep track of your wallet?
Then we introduce you Vault – a simple finance planner, in which you will track your current and future monetary situation, as well as to describe the costs and savings.
The most important thing is that all information is displayed directly on the calendar, which is convenient if you need to pay bills on certain days.
Vault not only records your transactions as other applications do but also enters them into the general data. If you add your own planned expenses, you can find out what awaits you in the future and whether you have the opportunity to buy something more than necessary.
For better control, you should add all your accounts to Vault at once. The data from them will be synchronized and there will be a complete view of your income.
A financial calendar is available in the application, which shows all expenses and income for a certain date. In Vault, lists of upcoming payments that you make yourself are also available – you can add default payments to them as well.
If you connect the application to the cloud storage, all your financial information about your accounts will be available from any device and will be saved even if you change your mobile phone.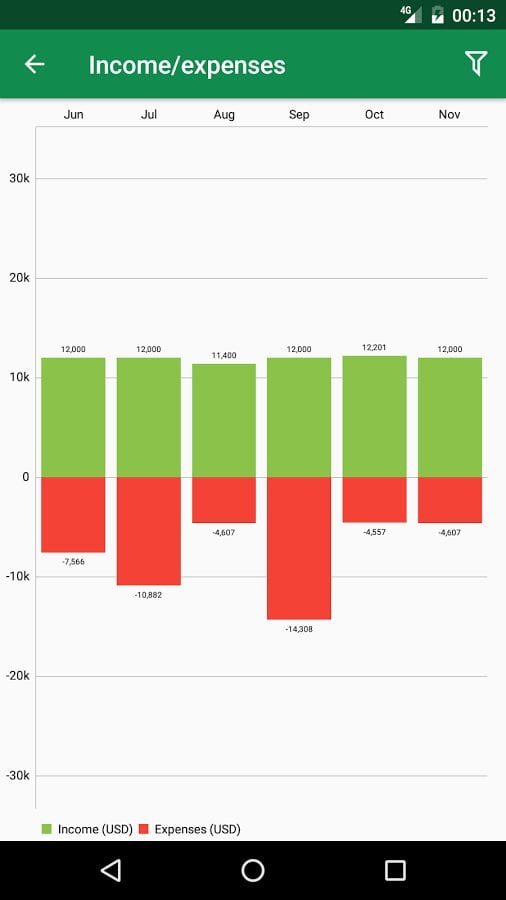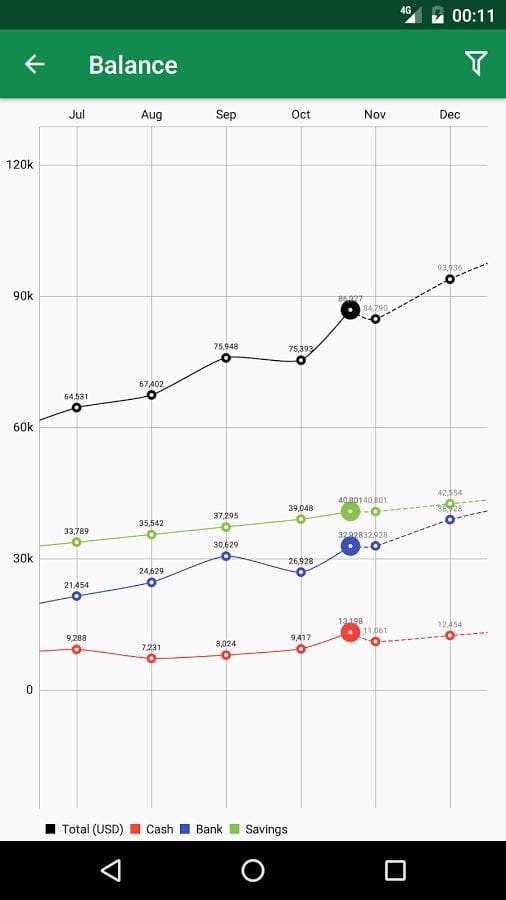 Monefy – Money Manager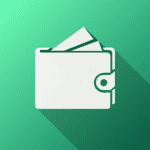 The secret to successful financial accounting is consistency. If you are constantly recording what you are spending, it will give you an advantage in the future. Monefy will help you systematize your expenses and give you a complete picture of your financial situation.
Whether you're buying coffee, calling a taxi or paying for an order from an online store – all these costs can be easily added to the app – you just need to pay the amount spent.
If you don't keep track of your finances alone, but with someone else, Monefy can help you synchronize your devices and your total budget. The app works very fast, which doesn't annoy users or waste much of your time.
All devices are also easy to connect to Monefy, especially if you connect the app to the cloud. The interface is clear and easy to understand, so you won't have any trouble learning the application.
Monefy shows you a full budget over time, which effectively controls your costs during this period. You can also manage the categories and the amounts allocated to them. Control regular payments to allocate money for spontaneous and unplanned purchases!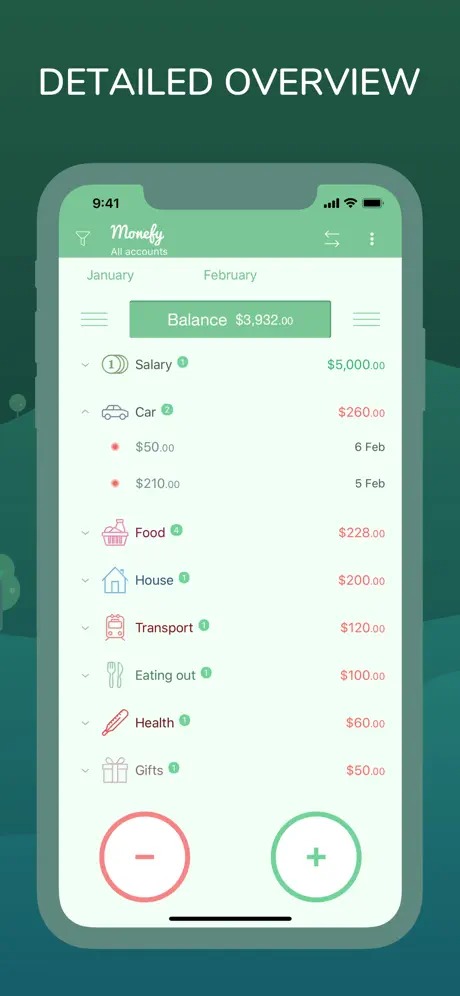 RealBudget
With the help of this app, you can easily plan your spending, income, and budget as a whole. To do this, the service allows you to choose any suitable calculation format: monthly, annual, quarterly, and so on.
You will be able to enter all your spending into the app, making notes for them. Create envelopes for yourself in which you will put all your savings.
You can keep track of both cash and noncash savings in the app. Many people can use one account to budget together and access shared spending, savings, and transactions. You'll also be able to export data from your account to share with others.
The app will be free for one user, but you'll have to pay a subscription fee to connect with other users.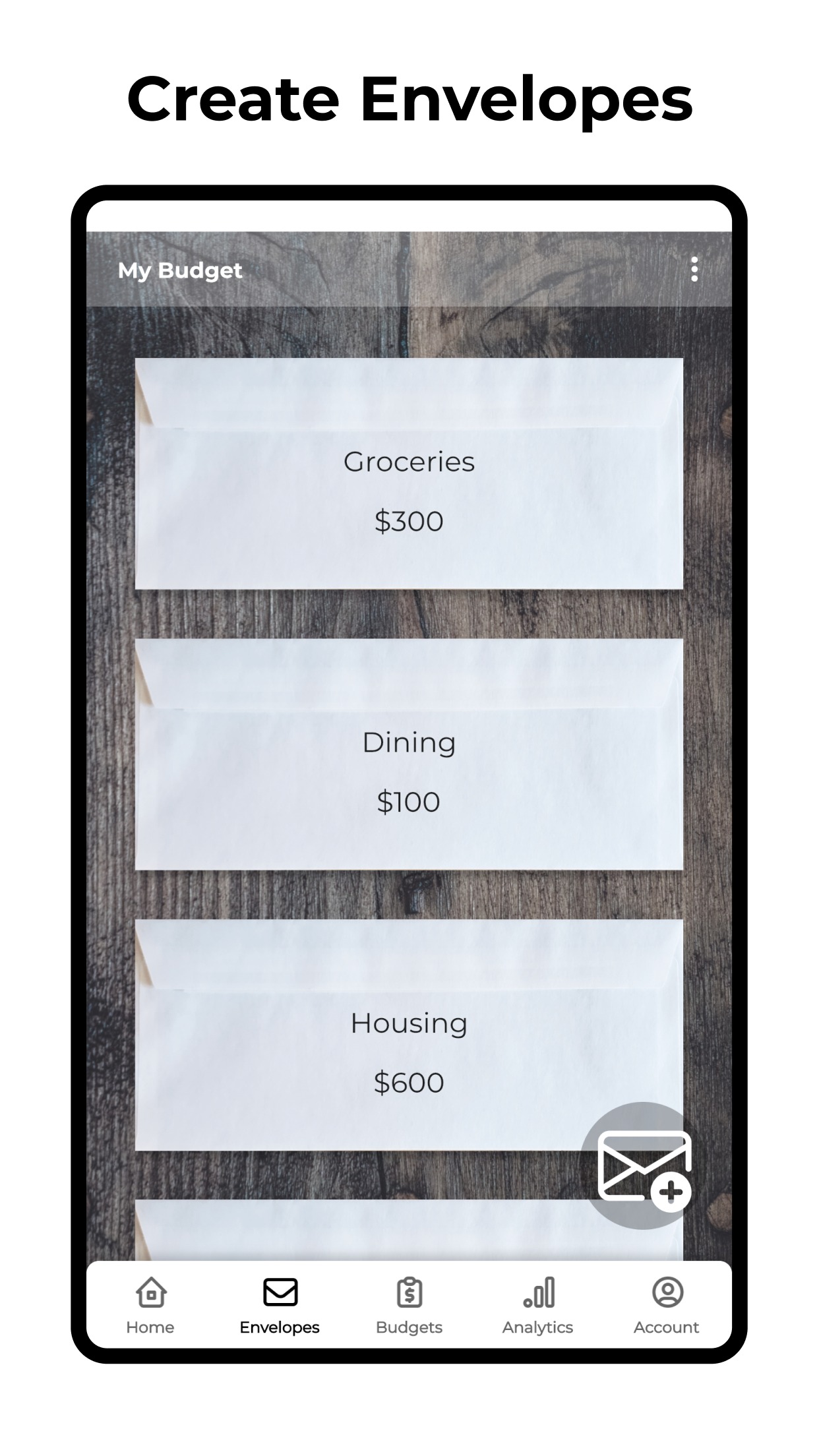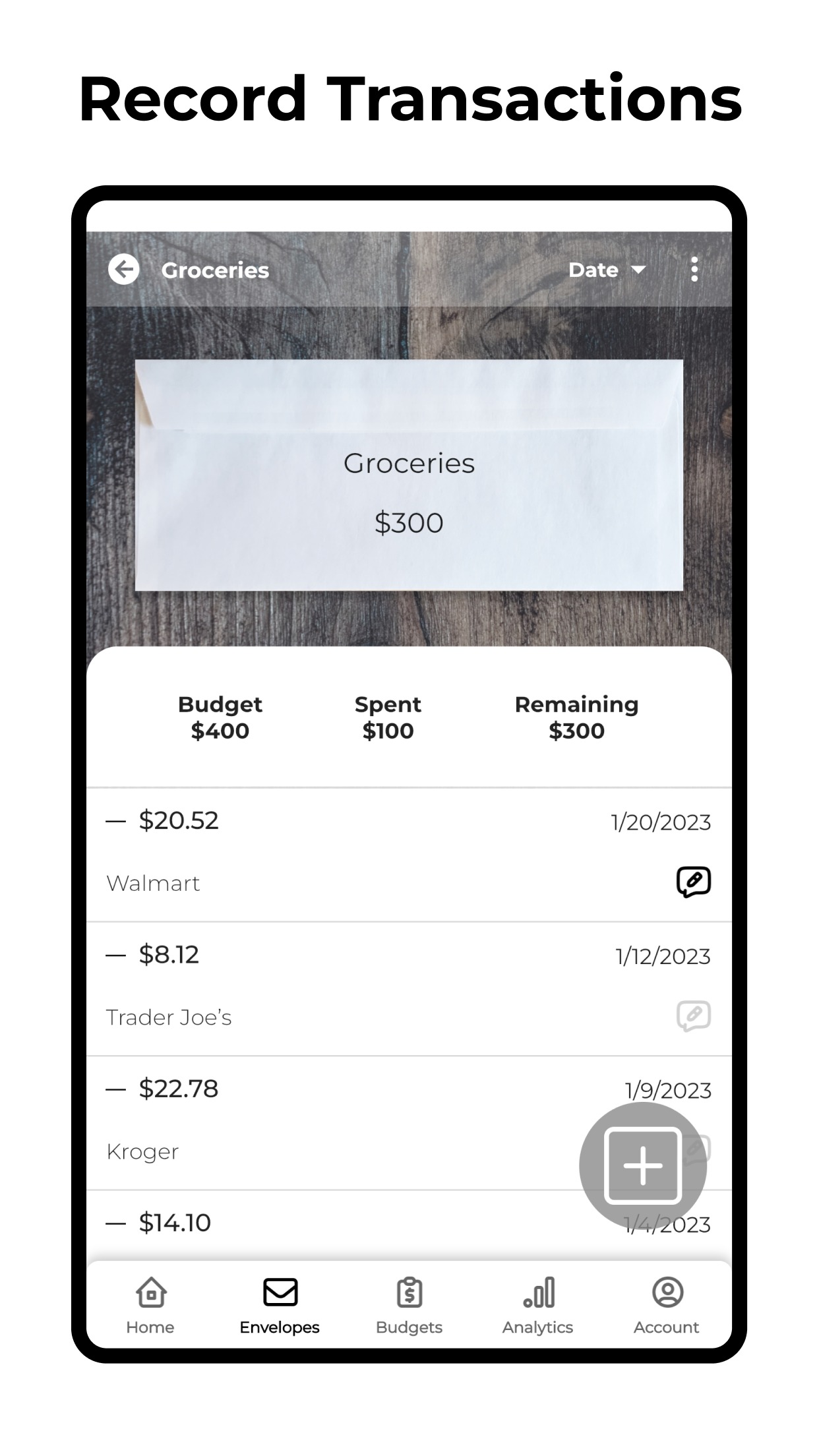 You may also like: 9 Free Grocery Budget Calculator Apps & Websites
SimpleBudget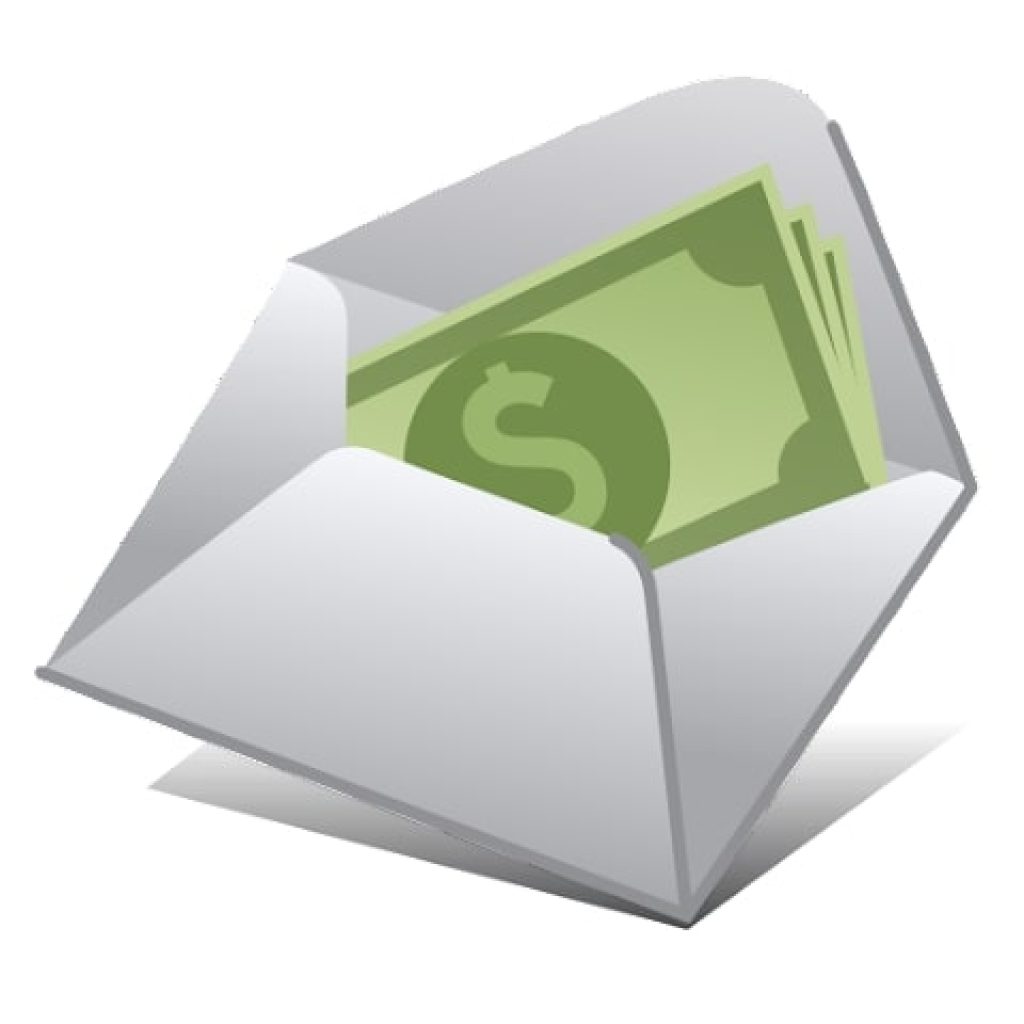 This app will allow you to organize your budget by controlling all your expenses and income. To do this, the service offers to create several sections at once.
Thus, you will be able to track your spending, plans for future expenses, as well as your income and budget as a whole. You will be able to choose the period for which you want to calculate your budget.
Thanks to the app, you will be able to control your monthly budget. You will have all the information about your spending, purchases, and income by envelope. You will be able to view the history of each one to see the number of transactions and total income for the month.
On the 1st of each month, all folders will be automatically cleared, but you will still be able to see the data from them in the history.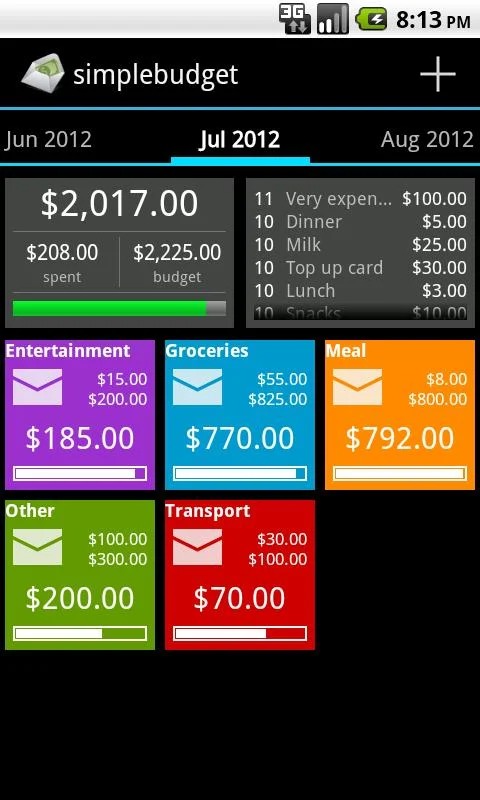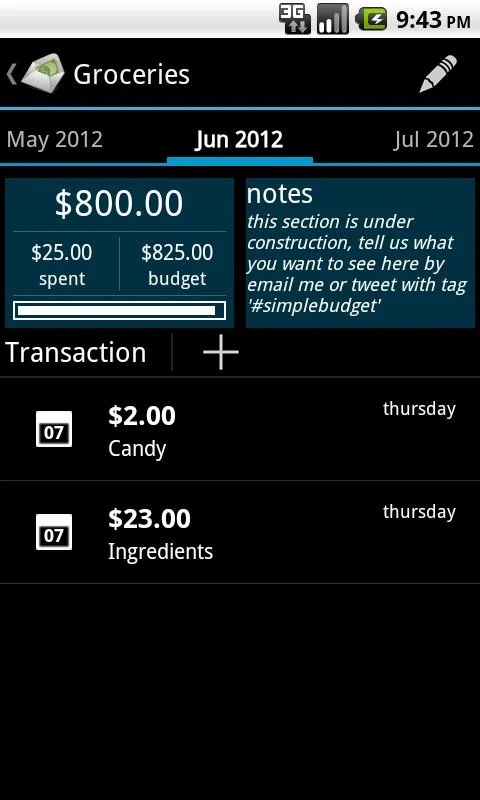 Budget planning is a very useful thing. You always know how much money you will spend in a certain part of your life, as well as you will be able to save some money on your desires and large purchases.
You will no longer be able to spend extra money on unnecessary purchases – for example, a sudden trip to a restaurant or a home-cooked meal. All your money is already allocated to all your needs, and what is left over – will go only for useful things and activities.