Motorhomes are very popular nowadays: it is a very convenient transport which allows you to travel across a country and make yourself at home at the same time. There is no doubt, at the moment this kind of vehicle is in demand, so thousands of people buy and use it.
Trucks are also very important: it would be very difficult to live without cargo transportation; all large companies would disappear at once. By carrying cargo in large quantities, truck drivers make our lives much easier.
Here is a question: "What do motorhomes and trucks have in common?". Of course, it is their height. Large size makes them very capacious, but are there any disadvantages?
These kinds of transport are used everywhere – on motorways and in cities as well. However, drivers can be faced with various obstructions because of the size of a vehicle. If they don't consider this fact, there may be a road accident. That is why it is extremely important to know about all obstructions that drivers may knock against.
If you are a driver of a large vehicle and if you want to avoid roads with low clearance, that's exactly the information you were looking for.
You may also like: 11 Free fuel calculator apps for Android & iOS
We would like to tell you about the best apps that will let you not to be faced with a low clearance bridge or parking. By the way, they all are available on Google Play or on the App Store and they are absolutely free!
Ezlogz all-in-one ELD Trucking Logbook app
Let's start with this perfect app. Ezlogz is appropriate for those who want to be sure in a safe route. With the help of this app, you will learn all bridge height information and avoid these obstructions for sure.
The height will be displayed on the screen of your device, allowing you to either continue driving under the obstacle or you will be suggested an alternative route.
Moreover, this app will help you to cope with other difficulties. Would you like to know about all the nearest truck stops or weigh stations?
To check real-time parking availability or find the cheapest diesel fuel, various stores (such as Walmart), rest areas, and more? If you give an affirmative answer, it's high time to download this app and use it. Its rich database will provide you with all the necessary information.
Have a safe trip!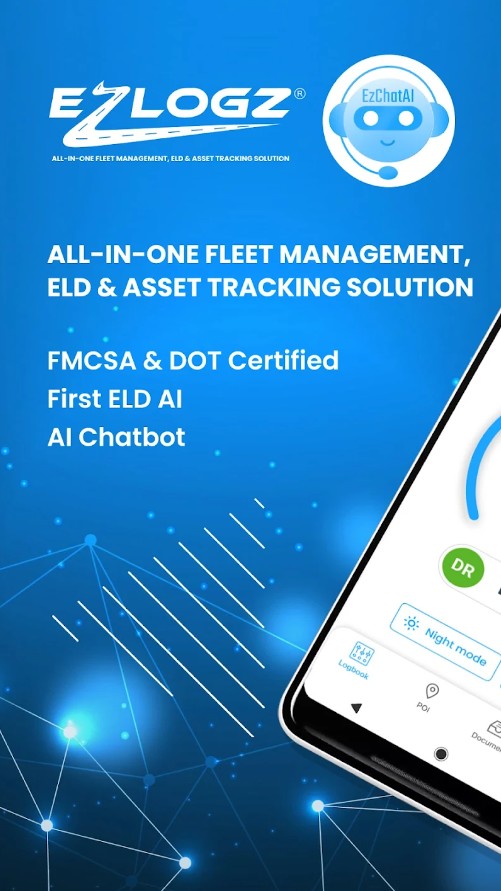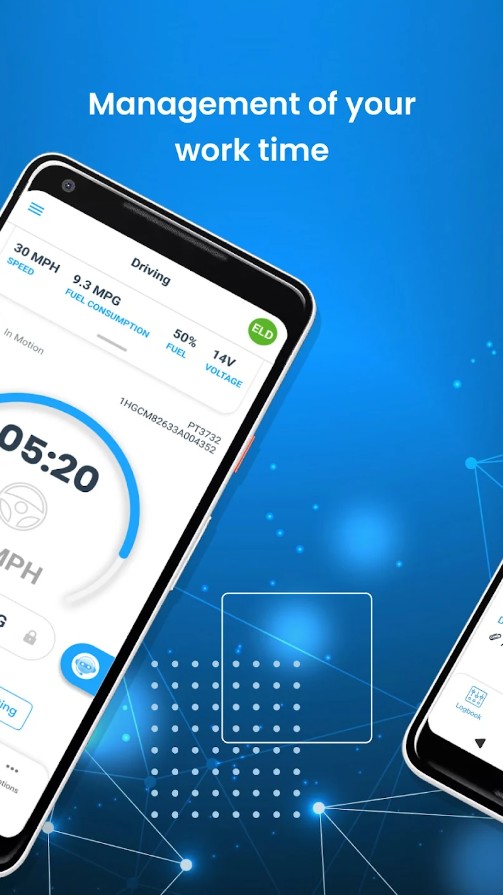 You may also like: 6 Best Parking Apps In the USA (Android & iOS)
CoPilot is a GPS navigation app for drivers. It offers offline maps with saved locations and helps you plan and create routes, avoiding traffic jams.
Working with the app begins with authorization or creating an account. This is followed by selecting the type of vehicle. It will not be able to be changed, and the app settings depend on this option.
Once the choice is made, the maps of the region the user needs are loaded. At this stage, you need a stable network connection. In the future, it will be possible to work offline with the maps.
The app offers different types of navigation, depending on the type of vehicle. Drivers of trucks are provided with data on low bridges and roads not intended for this type of transport. For trailer owners, the maps contain information about campsites and rest areas.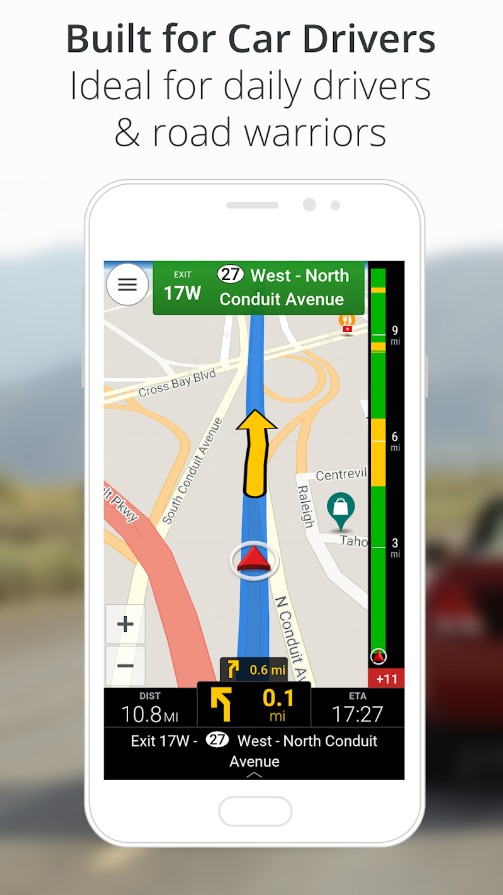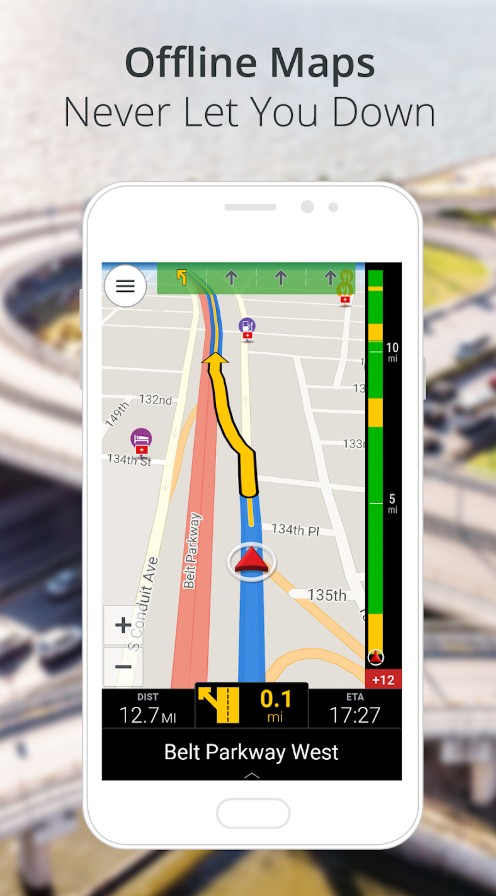 RoadLords
RoadLords is an app that will find a good and the shortest way to your destination. The program has a built-in GPS. It scans the road position at the moment you need it, keeps track of accidents and road works. Also, it alerts you to surveillance cameras and police officers.
The app has lots of maps of more than 48 countries. They help make the roads freer and more predictable. This service is great at building routes. There are detailed instructions for building a route. All of this is completely free.
By downloading the program, you will be able to ease some of the hassles and even enjoy your time on the road more.
You will also be in alliance with other drivers if you join the service group. The community of drivers will help you out when you're having a hard time on the road in case of a breakdown or an accident. If everything is sad and help is needed, you'll be able to call a special service right from the app. Rescuers will be able to track your location using GPS.
In the app, you can score points and become an advanced road driver. This program will make your route safer and more convenient, helping you find the right way. Users also adore this app for its user-friendly interface and colorful design.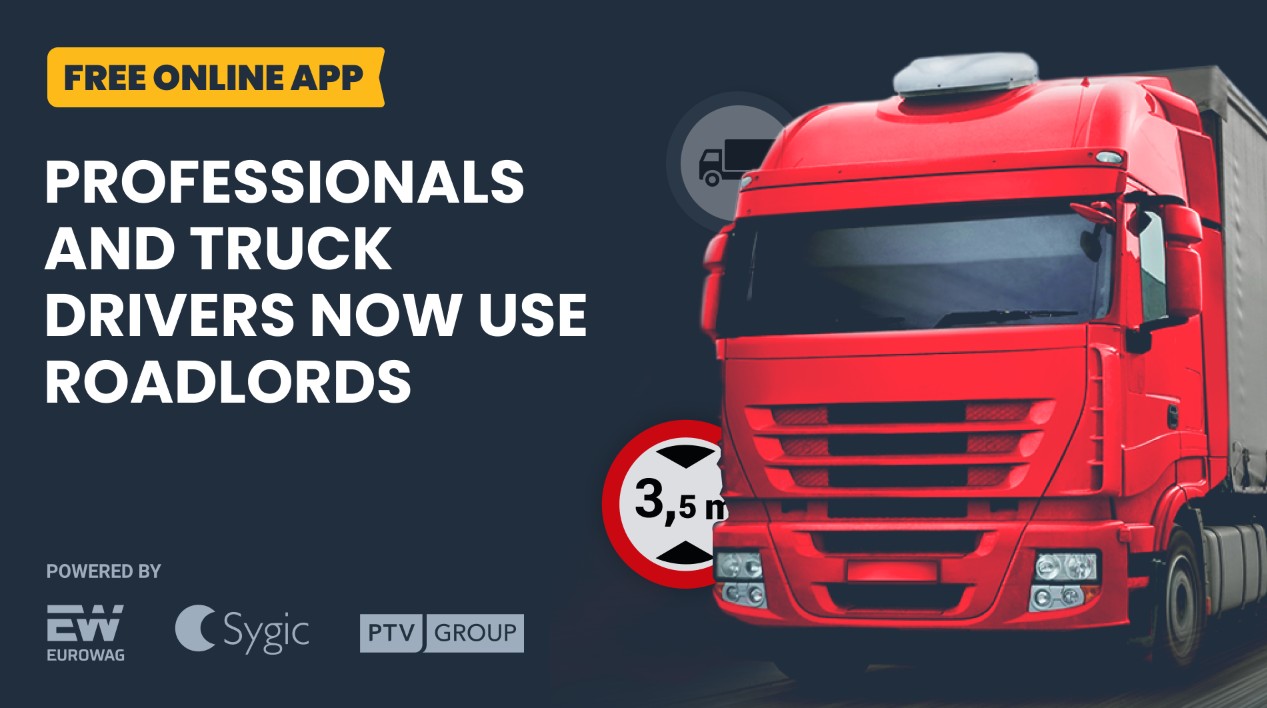 TruckMap – Truck GPS Routes
First of all, unlike some other clearance apps, this one works for trucks only – so all the routes, features, marks and so one are optimized for them. There is a plan for truck weight, low clearance, and HAZMAT. Moreover, using this app you can avoid toll roads by customizing the height and weight of your truck. Plus, you can filter locations on the way.
In total, the database of this app counts around 14000 locations, among them you will find: Walmart, Pilot / Flying J, Petro, Love's, Roady's, AM Best, TA TravelerCenters of America. Apart from that, there are lots of other truck stops with laundries, showers and truck washers.
Besides, there are more than 400 thousand locations for truck parking. The app stands out for its super user-friendly interface which is easy in usage and each truck driver will appreciate this multi-functional and useful low clearance app.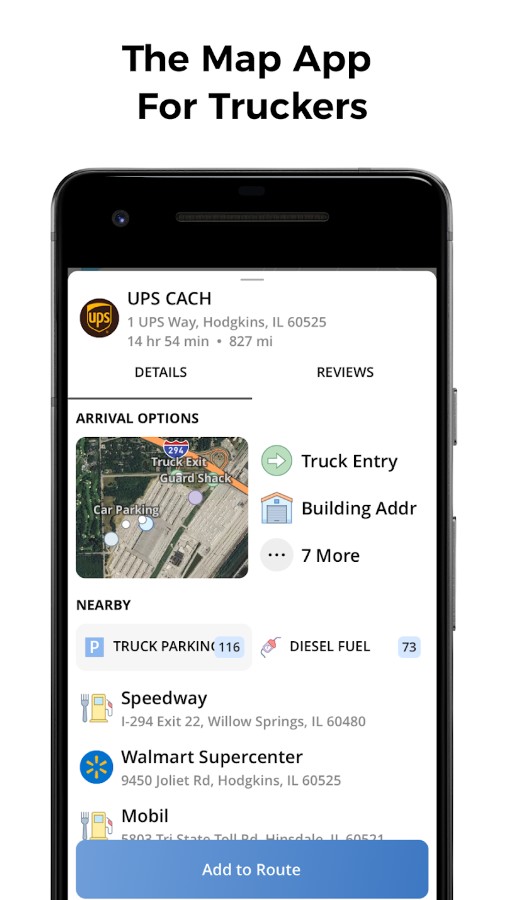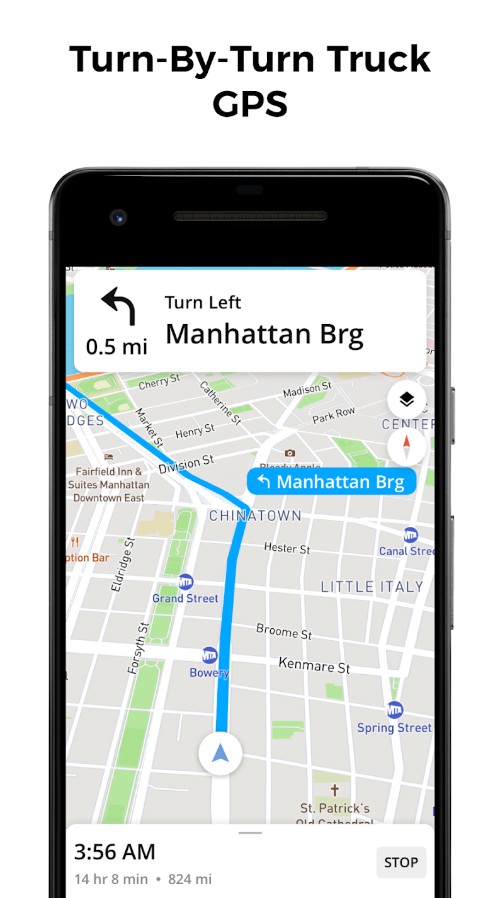 Circuit Route Planner
Your work is connected with constant travel and you just need a quality route planner. Or do you like to travel and want to find the shortest way to your goal? Then pay attention to the mobile app Circuit.
The company that develops Circuit Routing Limited has created an advanced app for creating optimal routes. Save your time and have fun traveling.
Your productivity will literally grow before your eyes. You no longer have to ask the first person you meet for directions and look for your destination on the map.
The Circuit app will automatically create the fastest and most convenient route for you. Stop worrying about finding your way to a new city – just enter the necessary data and start driving. The app works in real-time and tracks traffic dynamics on the roads. You will be notified if your route is changed due to repairs.
After the route is built, you will know the approximate time of arrival. If you have limited time, simply create a new route for the remaining part of the trip.
The app has a user-friendly interface, which makes it possible to use it without any age restrictions. It takes less than a minute to create a route. You can add important comments to each route so you don't have to keep everything in your head. Quality logistics is the key to successful work and pleasant travels.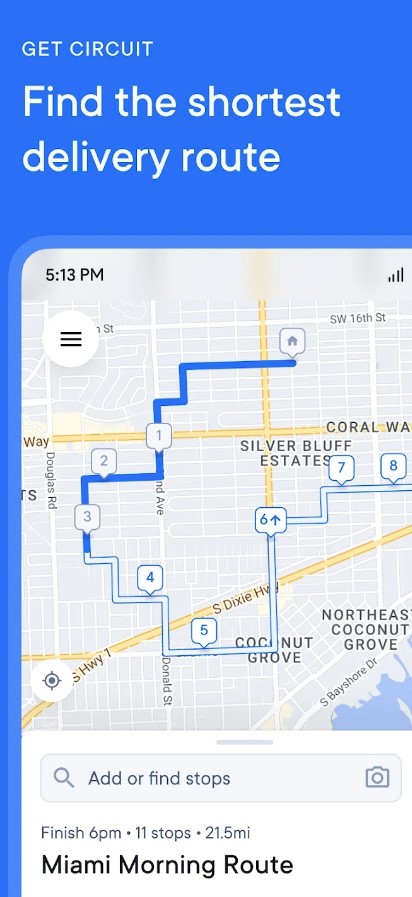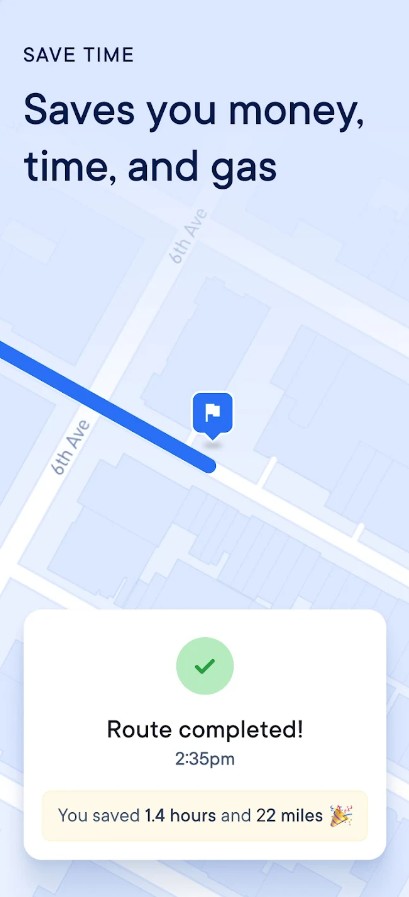 You may also like: 7 Best Shortwave Radio Apps for Android & iOS
Sygic Truck GPS Navigation will become your best assistant ever. All you need is to set vehicle parameters. After that, a powerful route planner will leave out all the roads that are not suitable for your vehicle. Be sure, you will drive easily under each bridge.
In addition, you will have many other features of this app at your fingertips. This All-in-one app will tell you about all gas stations, cafes, and rest areas nearby. Moreover, you will be aware of installed speed cameras and avoid being fined.
You will be able to know about traffic jams, accidents, and road closures as well. That is why you will come everywhere on time.
One more capability of the app is information about real-time fuel prices – save some money and use the most appropriate fuel. To sum up, this app will become an essential part of every journey making it pleasant!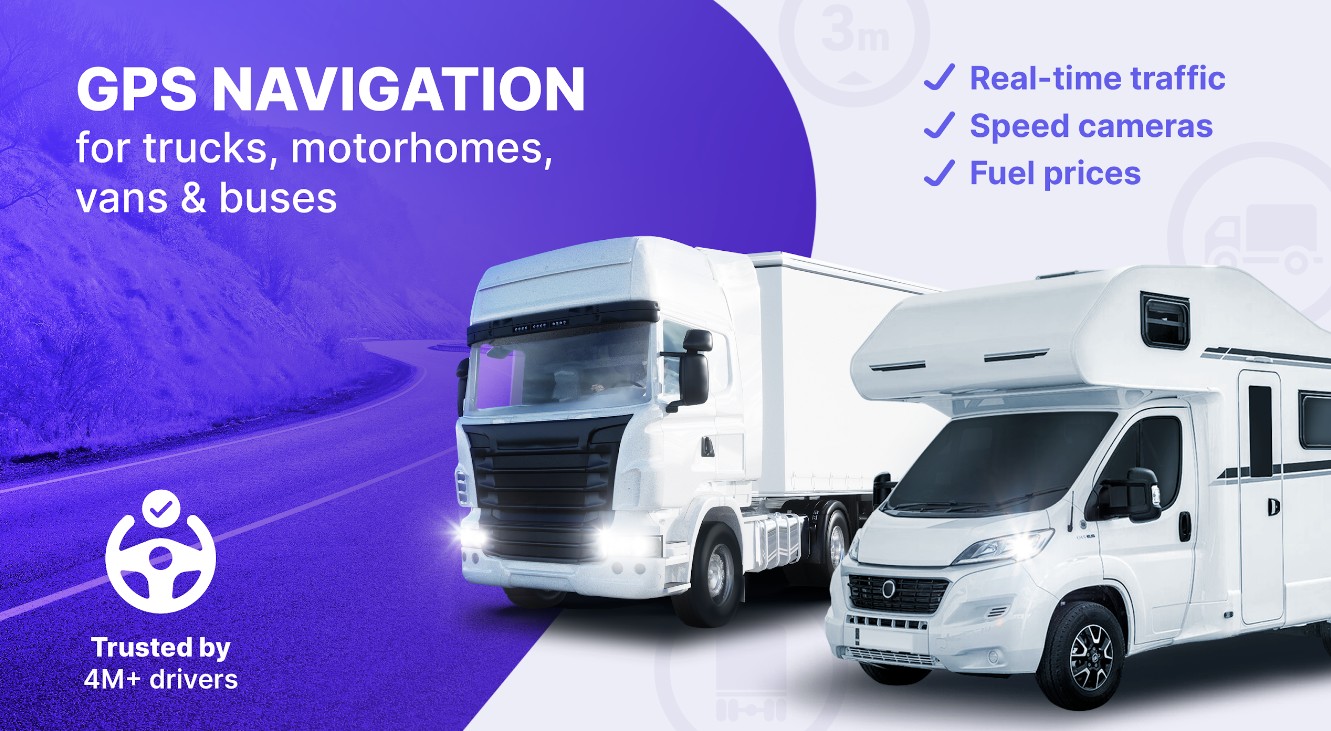 Waze
We strongly recommend you to try this very app. Waze will plan the trips that optimized for your vehicle height. If there are any low clearance bridges or parking on your route, Waze will change it to avoid a road accident. Be sure, you won't be faced with these obstructions.
Also, you should pay special attention to other options suggested by the developers. Here you have access to all alerts about traffic, police, hazards and more on your drive. Consequently, you can change your route instantly to avoid traffic jams and save you time.
Moreover, the app is an entertaining one. You will be able to listen to your favorite songs right from the app. By the way, it is possible to use Waze on your car's display. That sounds great! As the developers say, "Be prepared, drive with Waze!"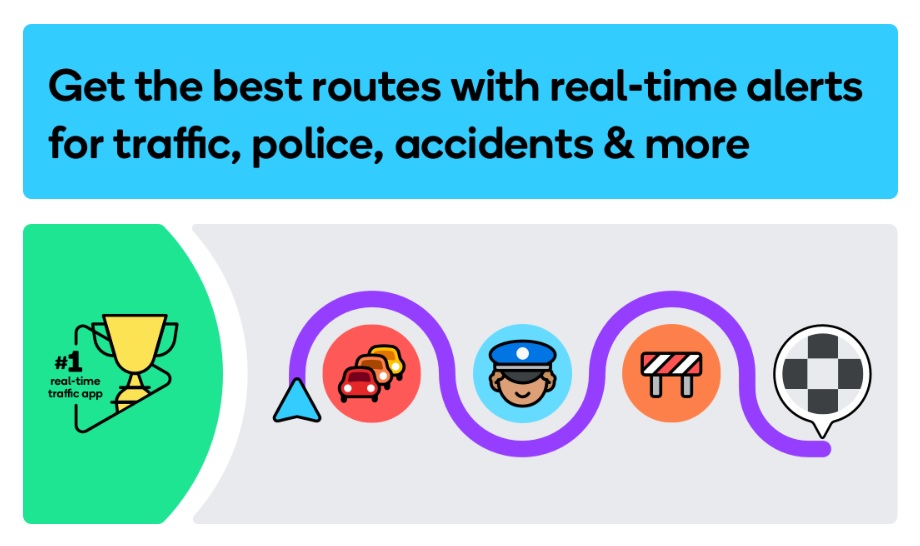 Hammer: Truck GPS & Maps
Hammer is a specialized low-clearance app designed to empower truckers with vital information about bridges, overpasses, and tunnels with restricted heights.
The app pinpoints low clearance locations in real-time, ensuring drivers are well-informed and well-prepared for potential obstacles along their routes.
Armed with accurate and up-to-date data, truckers can now navigate with peace of mind, choosing alternative routes when necessary to avoid hazards. Furthermore, Hammer streamlines trip planning, saving precious time and resources for busy truck drivers.
By eliminating the uncertainty of encountering low clearance obstacles on the road, drivers can optimize their routes for efficiency and timely deliveries.
With an extensive database of low-clearance locations, Hammer caters not only to seasoned professionals but also to novices venturing into the world of trucking. The app's accessibility and ease of use make it an indispensable tool for all drivers of large vehicles.
In conclusion, Hammer: Truck GPS & Maps is a powerful tool, revolutionizing the way truckers navigate the roads.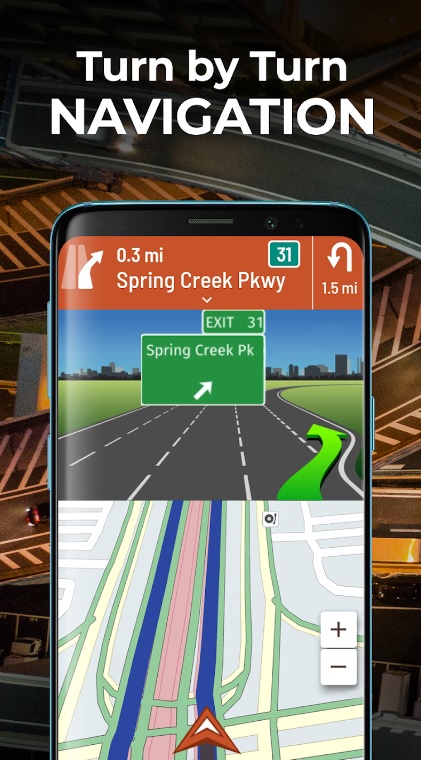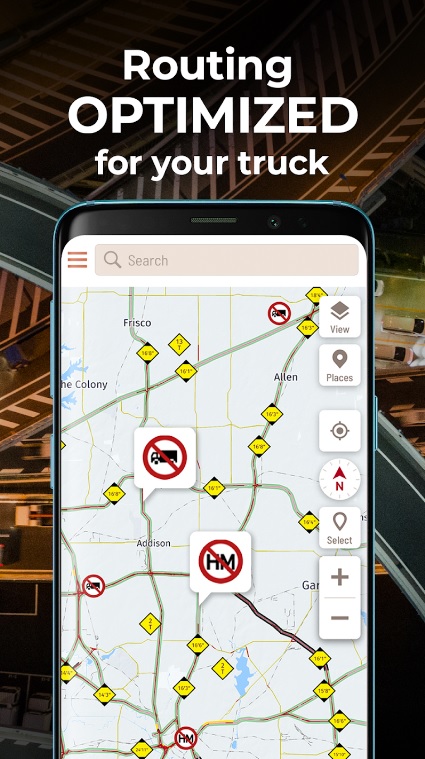 Trucker Path
This is one more app that worth being installed. Use Trucker Path and make every journey safe. With the help of this app, you will keep out of trouble by avoiding low bridges and truck-restricted roads. That's exactly what you need!
However, this feature is considered as a nice bonus to this great app. It will definitely answer all your questions. For example, "Where is the nearest truck stop?" or "When will I arrive in..?" This helpful app even knows which weigh stations are opened and where fuel is cheaper.
What about parking, the app will let you book truck parking in advance at some stops and find Walmart stores with overnight truck parking that is suitable for your vehicle, of course. Join the community of more than 600,000 truck drivers and make your trip as safe as possible.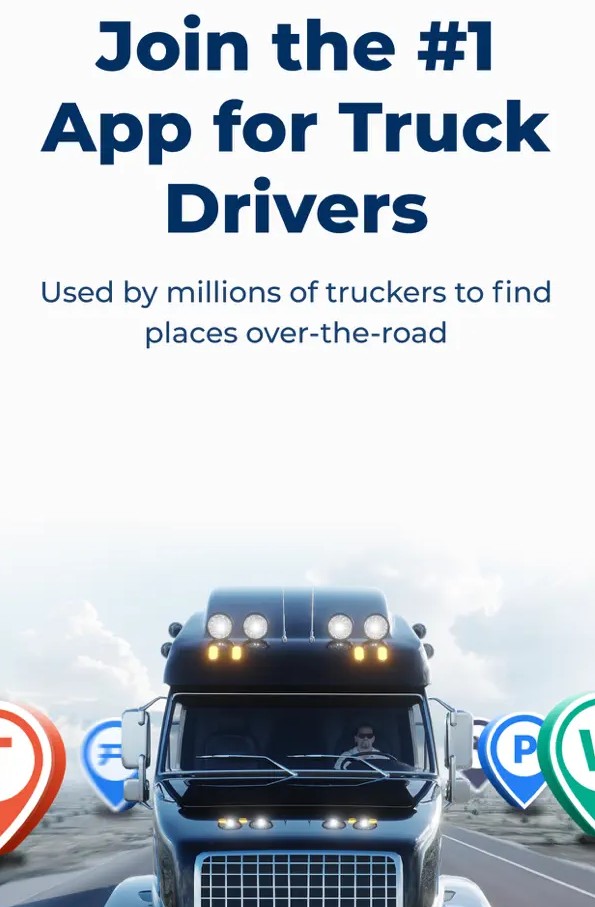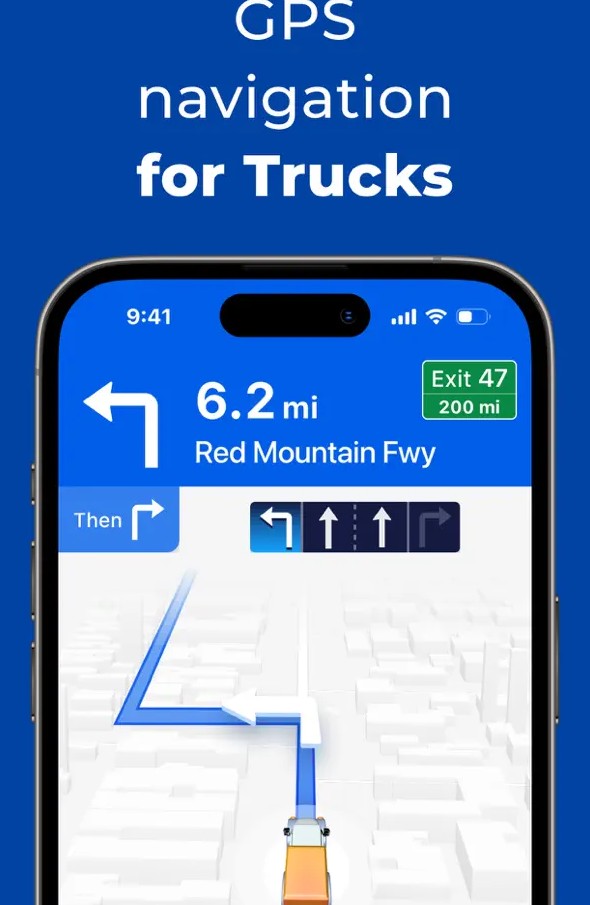 SmartTruckRoute 2 provides you with low clearance alerts, making it an invaluable asset for truckers navigating unfamiliar roads and cityscapes.
With real-time information about low-clearance bridges, overpasses, and tunnels, the app empowers drivers to steer clear of hazardous obstacles, safeguarding both their cargo and well-being.
Also, SmartTruckRoute 2 has a lot of other features, including turn-by-turn voice-guided navigation, ensuring drivers stay on the right path without distractions. Moreover, this app provides real-time traffic updates, allowing drivers to chart the most efficient course and avoid congestion.
The user-friendly interface and customizable settings make SmartTruckRoute 2 suitable for truckers of all experience levels, from seasoned professionals to newcomers. The app's comprehensive database is regularly updated, ensuring accurate information at all times.
So, I am sure that you will find this app quite useful for you. It will help to travel and stay calm about the road.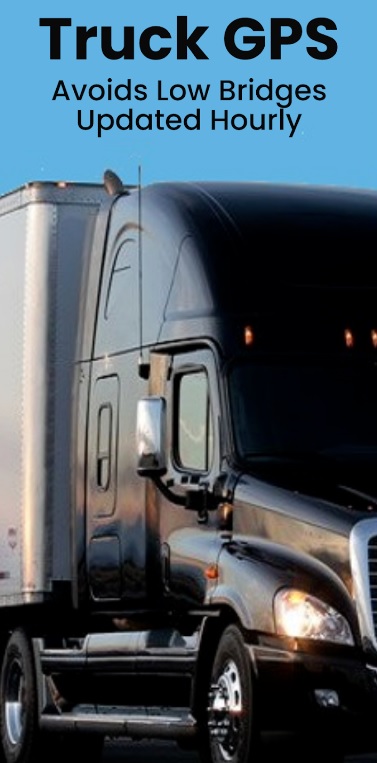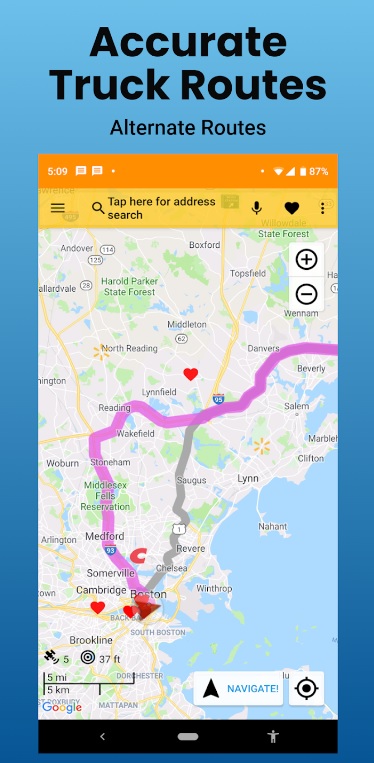 Check also: 11 Best Traffic Alert Apps for the USA (Android & iOS)
RV Parks & Campgrounds
You won't believe it, but this app also has a database about low clearance bridges and parking. That is why you will hardly have any difficulties while traveling. You will be able to learn the height of bridges or parking areas and change your route instantly if there are any of them.
By the way, this app is priceless for motorhome-owners. Here you will find all commercial RV parks of North America (USA, Canada, Mexico) which are sorted by rating and can be viewed in list mode. Learn reviews of app's users and choose your best RV Park!
Additionally, the app can provide you with all the necessary information about gas stations, rest areas, stores, etc. Many people have been using RV Parks & Campgrounds for years, and now you are given an opportunity to join them and travel safely.