Everyone has heard of anime, as this universe has spread its fame all over the world. Fans of this genre can now transform into their favorite characters using only their phone and these free anime AI generators from photos. You can also create your avatar in other styles using these apps.
The apps in the review below can be used on mobile devices and on PCs. Let's take a look at their advantages.
AI Image Generator – Anime Art by Agis Companies LLC
This app allows you to create unique anime artwork using artificial intelligence. Choose a photo from your gallery or take a new one using your smartphone camera.
After adding the photo, the app will start processing the image and almost instantly provide you with anime picture options to choose from. Customize various settings to create the perfect cartoon image in the picture. Tweak the parameters the way you would like your appearance to look.
When you achieve the desired result, save the picture and share it with your friends via social media or messengers. The app offers many customization options to help you create a unique picture that you can share online or save for later use.
Customize both the parameters of the picture itself and your image on it. Change your skin tone, face shape, hairstyle, and color scheme to create the perfect pictures for the web.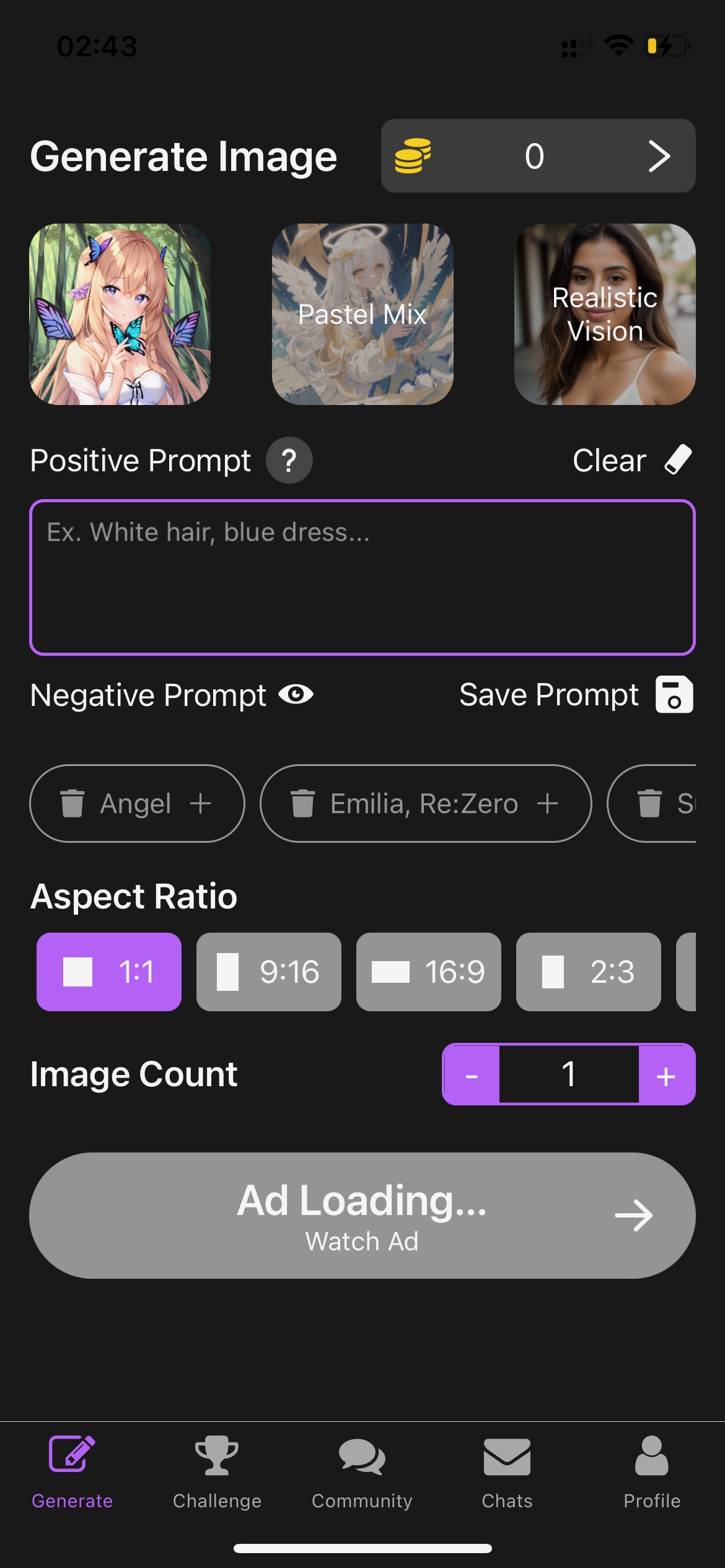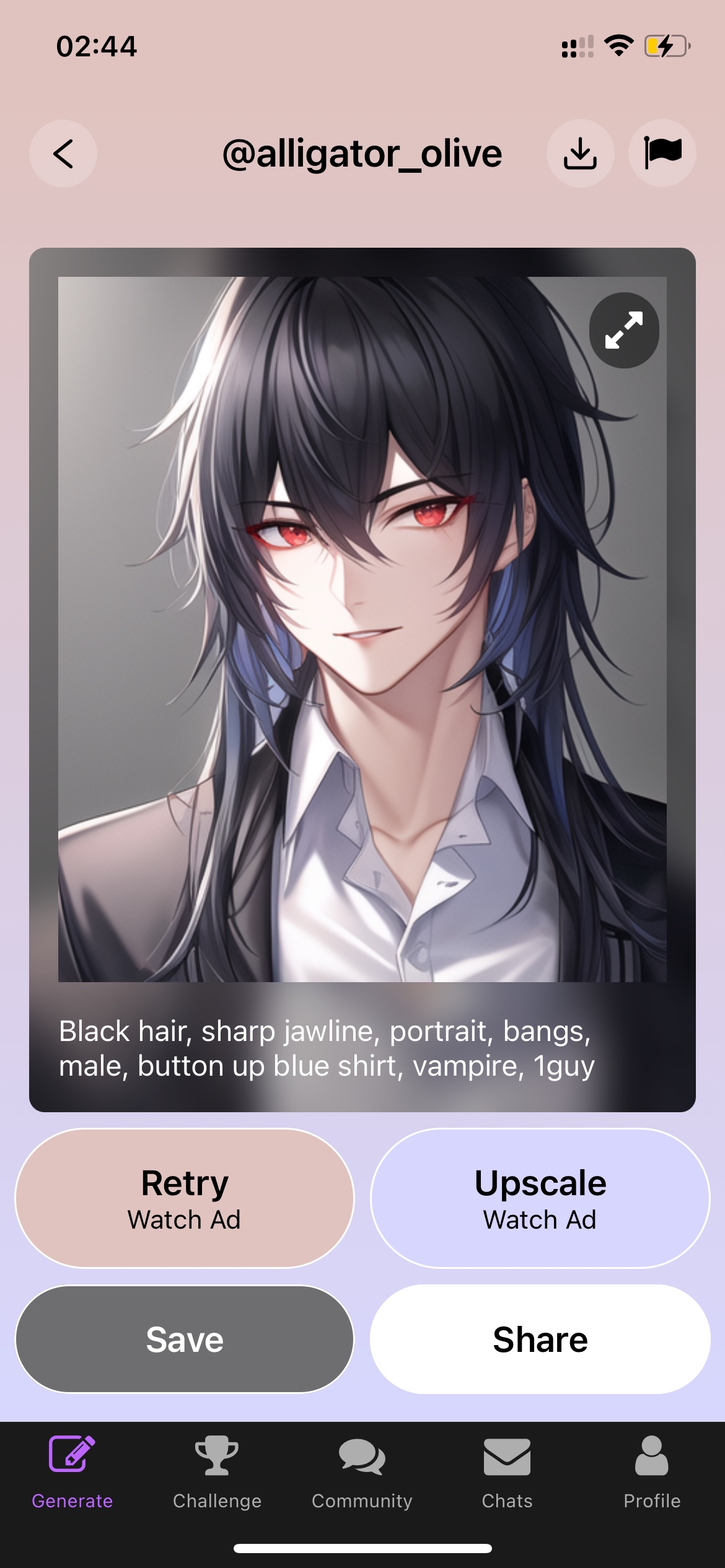 Use ready-made templates to help you get inspired to create your own works of art. They can also be edited to suit your preferences.


You may also like: 11 Best Apps To Transform Photo Into Anime Drawing
Anime AI
Anime Al is a mobile app that helps you create colorful drawings in the style of different animated and cartoon characters. The app uses artificial intelligence methods to transform photos. Add personal photos, portraits, and even pictures from the Internet to transform them into a new unique image.
The program processes uploaded files in minutes and offers ready-made options. It also supports photo editing features. Change colors, contrast, saturation, and other parameters. There are many special effects and filters, as well as image correction and retouching.
The app includes brushes and painting tools so you can add your own elements and details to create unique pictures. It also offers various styles and extra animation elements that you can apply to your photos.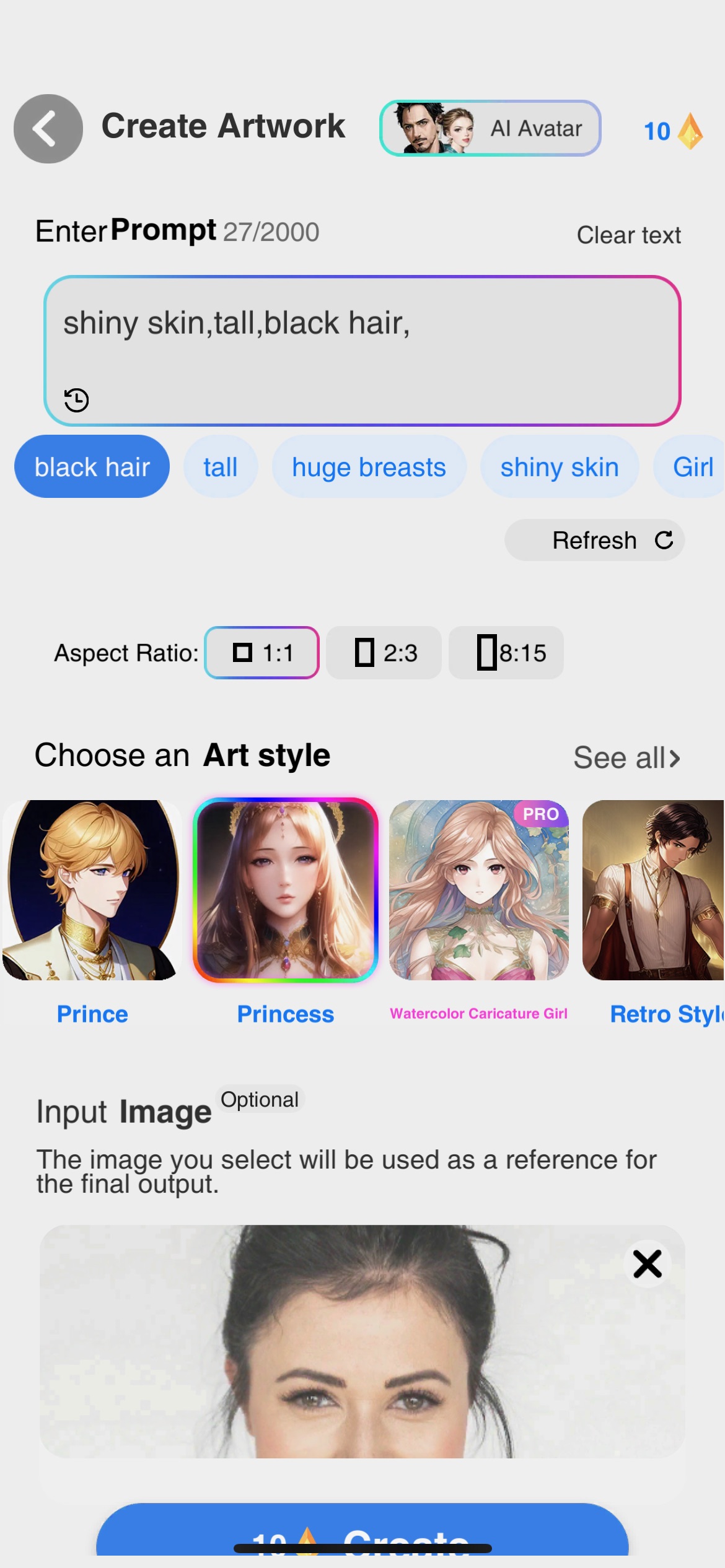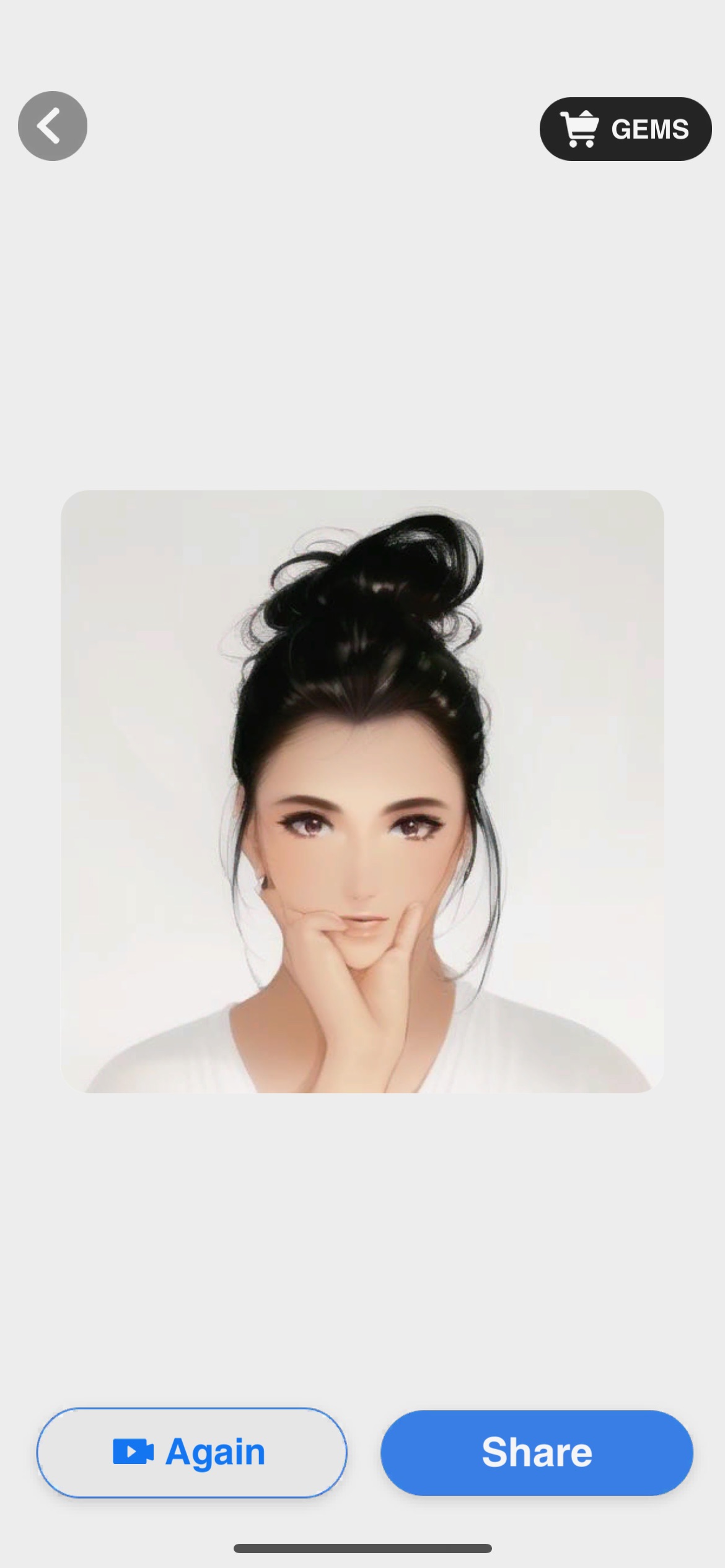 Customize the intensity of the tools to achieve the desired result. Share your artwork with friends and other users through various platforms and social media. Save it in the app's vault so you don't lose access to it.


Anime AI Art – Otaiku
Anime Al Art – Otaiku is a mobile app for anime fans who want to turn their photos into extraordinary drawings in this style. It offers a huge number of styles that you can apply to transform photos and pictures from your device's gallery. Search and save ready-made templates to use in the future.
The app offers tools and an assortment of styles to apply on photos absolutely free, allowing you to create an unlimited number of photos in animation style. The styles are categorized and can be filtered according to your parameters.
Thanks to the convenient search by name, you can quickly find the filter you are interested in. The app also offers a unique image processing feature that allows you to edit and enhance the artwork created with artificial intelligence.
You can change brightness and other parameters to make the drawing perfect for publishing or printouts. Add available filters, effects, and text to use the created artwork for any purpose.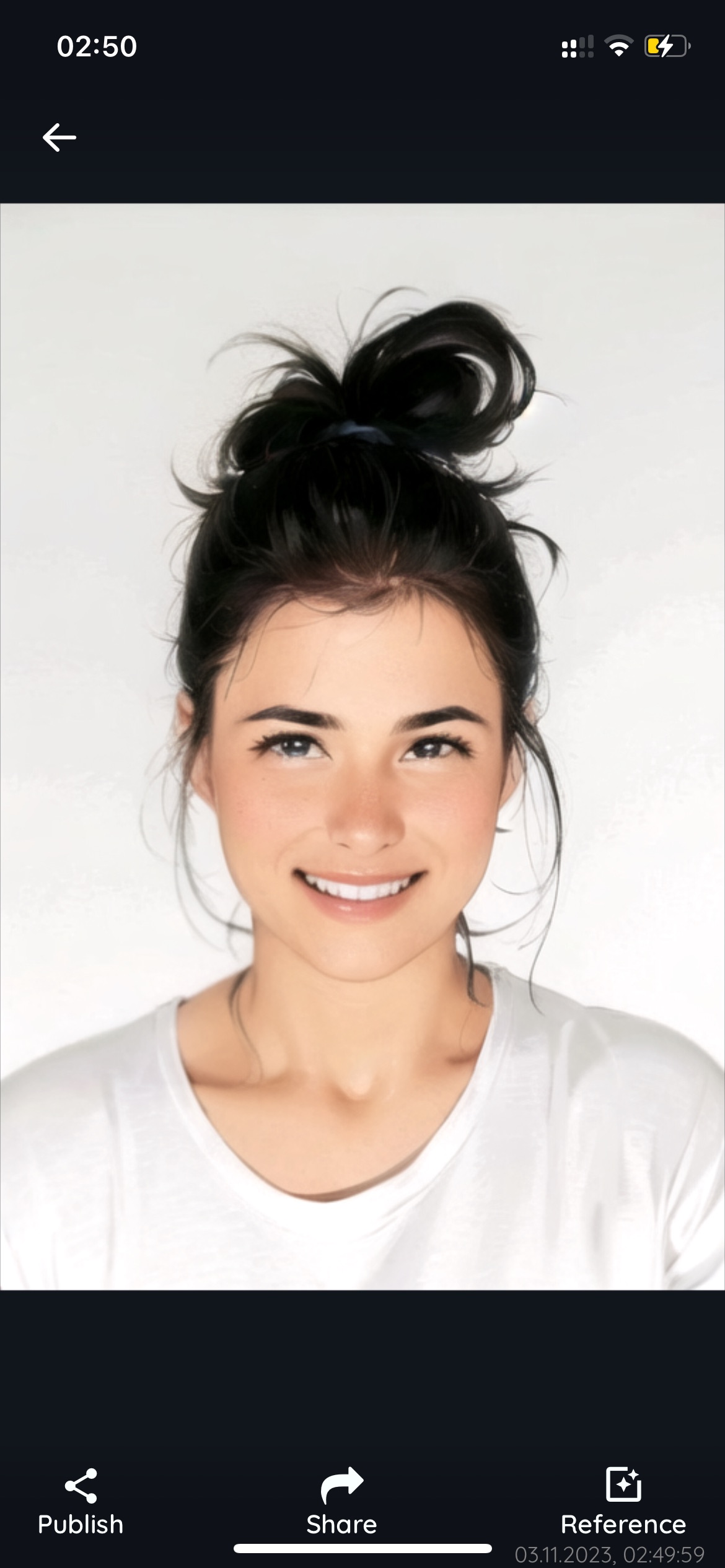 Export finished pictures to other platforms, use them for your avatars, or share them with friends via your favorite social networks. Save your artwork to your device in a convenient format without losing quality.


Anime AI Art Generator: AimeGen
AimeGen is a mobile app designed for anime art lovers and fans of the genre. Create anime-style images using artificial intelligence in a couple of minutes.
The app offers a wide range of unique tools and features to help you create high-quality animated avatars. Change the avatar creation settings to get the perfect result.
The app comes with user-friendly settings, allowing them to create designs that suit their individual styles and preferences. Various styles of anime images are provided here to help you get unique pictures of realistic anime characters.
Experiment with different effects, styles, and filters to create photos for any purpose. Try different queries for AI to get unique images of your avatars. Review your query history so you don't repeat yourself.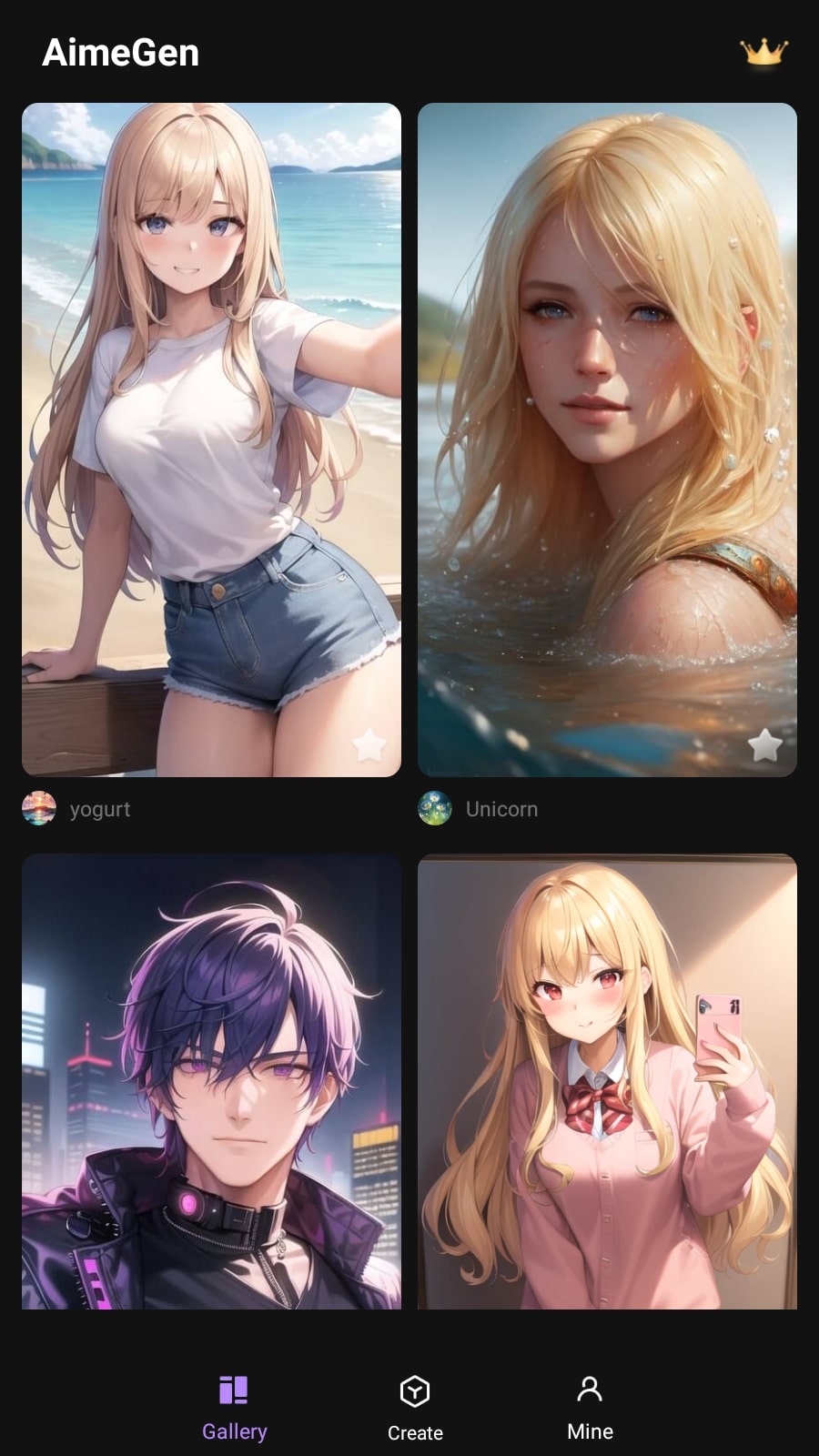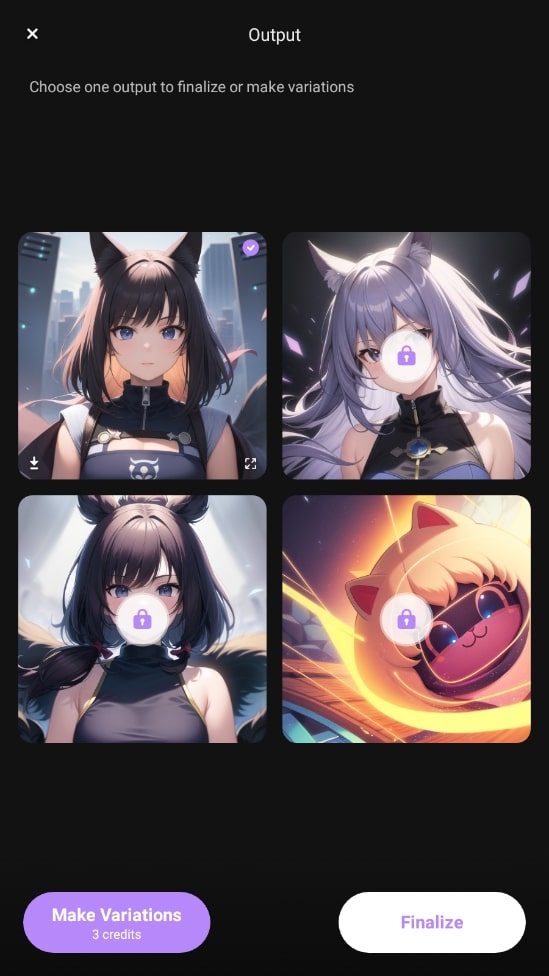 Create new unique pictures in just a couple of minutes, then you can save them within the app or on your device. Use your finished works for publishing or posting on other online platforms.

Anime AI Art – Girl Generator
This app helps you create unique and beautiful anime images of girls using artificial intelligence. Turn your own photos into exciting and original anime avatars in minutes.
Choose an image from your gallery or take a new picture with your camera, and artificial intelligence will start processing the photo, turning it into a unique drawing. The app offers many settings and features that allow you to customize your anime character to your preferences.
Choose between different styles and illustration options to match your taste and mood. Add various extra elements to your photo. Try changing hairstyles, eyes, clothes, and accessories to create the perfect look for your character.
Add and edit backgrounds, and use special effects to make your anime-style photo even more attractive and original.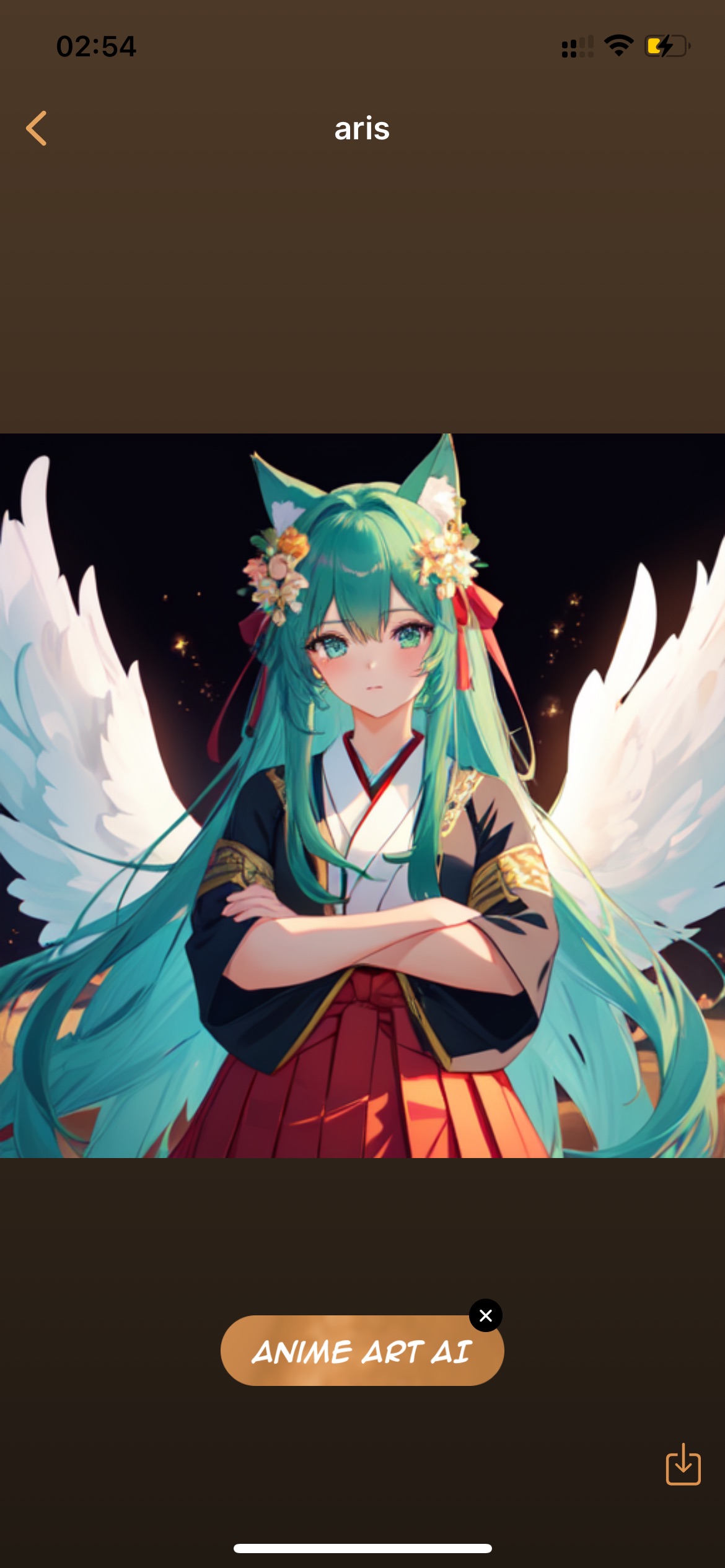 Save and share your photos with your friends and other users through various social media and internet platforms. Use your processed photos as an avatar on social networks for free.

PixAI.Art – AI Art Generator
PixAl.Art is a mobile app designed to create unique pictures in anime and other styles. With the help of artificial intelligence, the app helps you create real works of art in just a couple of minutes.
The app analyzes the image and automatically make changes to it. Using a simple interface, choose various filters and effects to create a drawing according to your preferences. Generate unique works of art using AI. Add and use different styles to get different images to publish or use as avatars.
The app automatically transforms photos according to the selected style. Each created image turns out to be unique, so you can safely use it for online publishing and other purposes.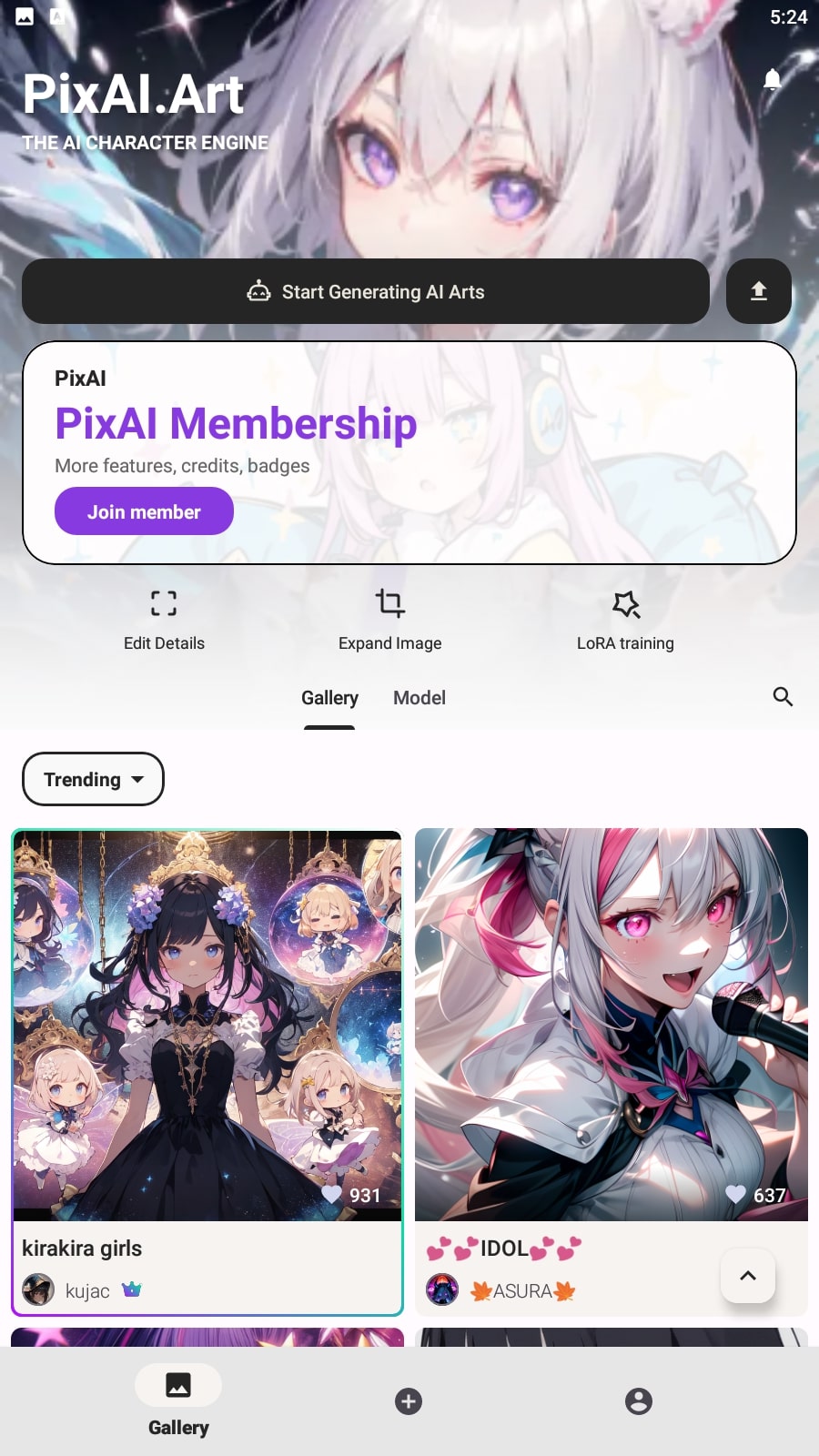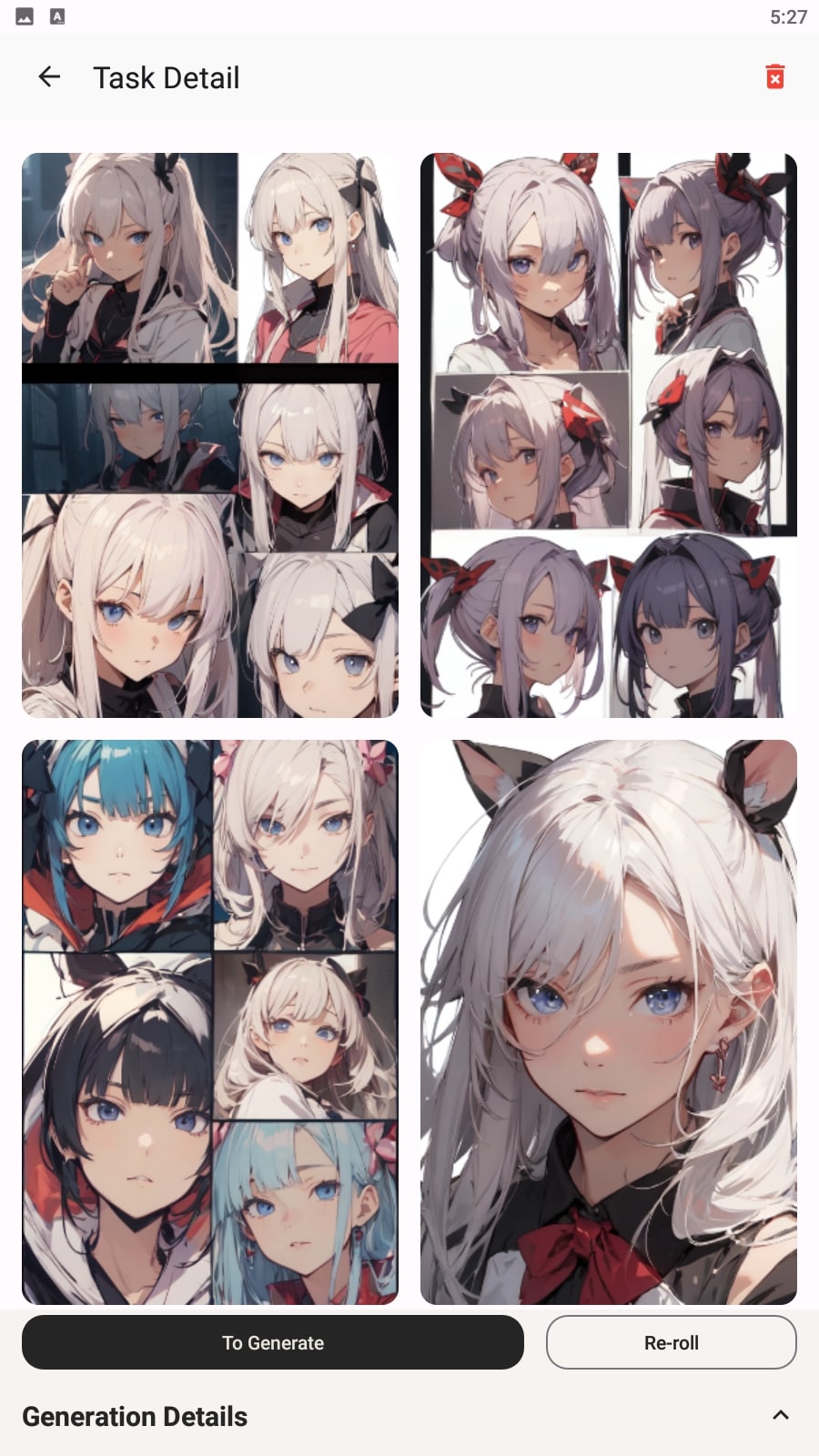 Save processed pictures to your device and share them with other users via social networks and messengers. Customize apps by available settings and use extra effects to edit photos. Customize brightness and other photo settings yourself.

You may also like: 9 Free AI Art Generator Apps from Text
Neko AI ⋆ Anime Art Generator
Neko AI is a mobile app designed for manga fans that allows you to create anime pictures using artificial intelligence. Upload your own face photos or choose an image from your device's gallery. The AI will then convert the selected image into high-quality graphics that you can use for any purpose.
With the app, you can create and customize avatars and anime-style illustrations based on real photos. Edit ready-made images, and apply various filters and effects.
The program offers a large library of extra elements that can be used in the process of creating artwork. Edit the color palette, background, and other parameters that affect the quality of the image.
Take advantage of the automatic anime character generation function based on the parameters you set. Choose a character's gender, hairstyle, clothing, and other attributes to create a unique design.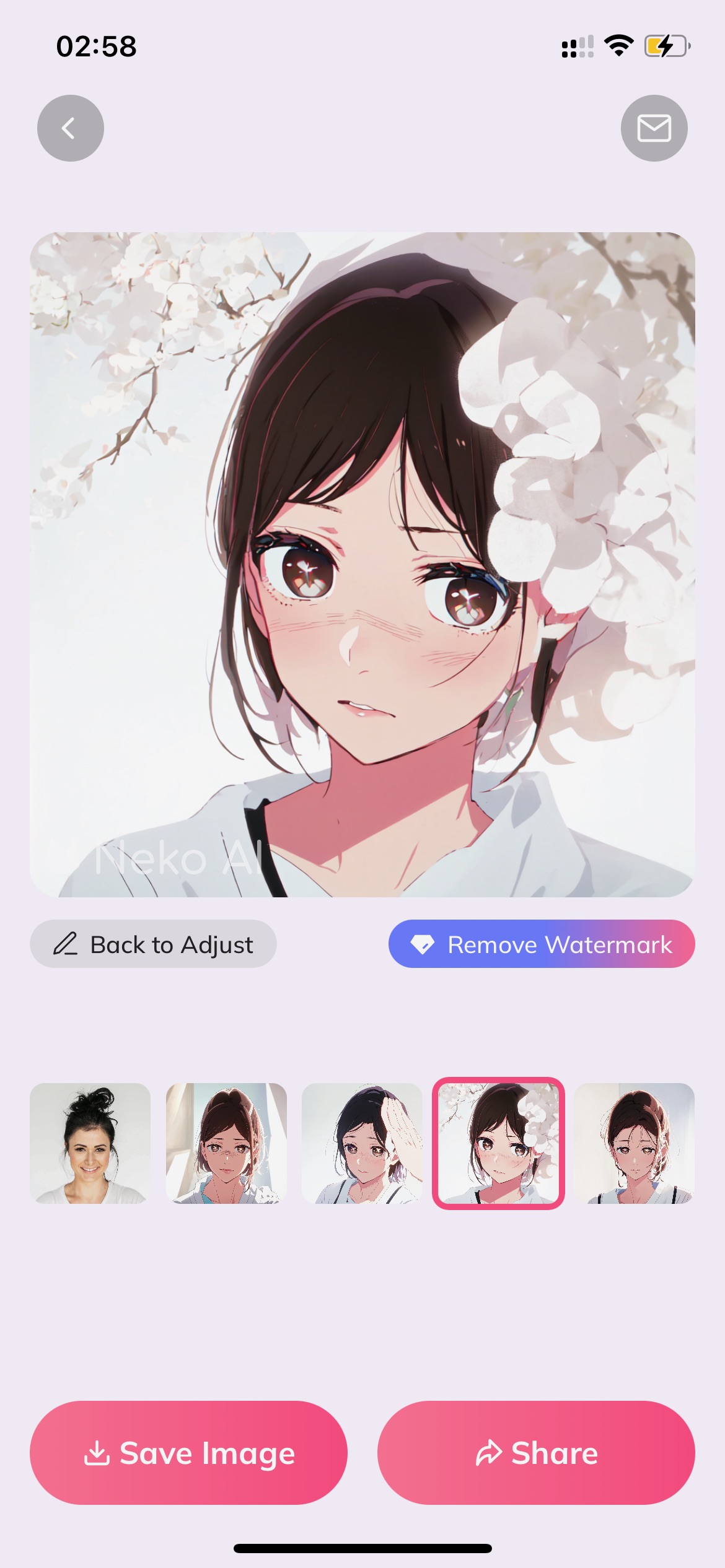 You can save the finished anime character image to your device's gallery or share it on social networks with friends.

Anime Art – AI Art Generator by Sola Company
The app offers a lot of customization options and tools that allow you to create interesting animation art and edit it according to your preferences. It has a large set of brushes and colors that allow you to edit the drawing to your preferences.
The option of using different textures and effects is available to add detail and realism to your artwork. Also, try to generate random art using artificial intelligence.
Use your finished images to post online or set as an avatar on social media. Save your artwork in a gallery and share it on social media to get feedback from other users.
The app is constantly updated and offers new features and tools to meet all your needs and inspire you with new ideas to create animated drawings. Customize the parameters of each work to fully match your taste and preferences.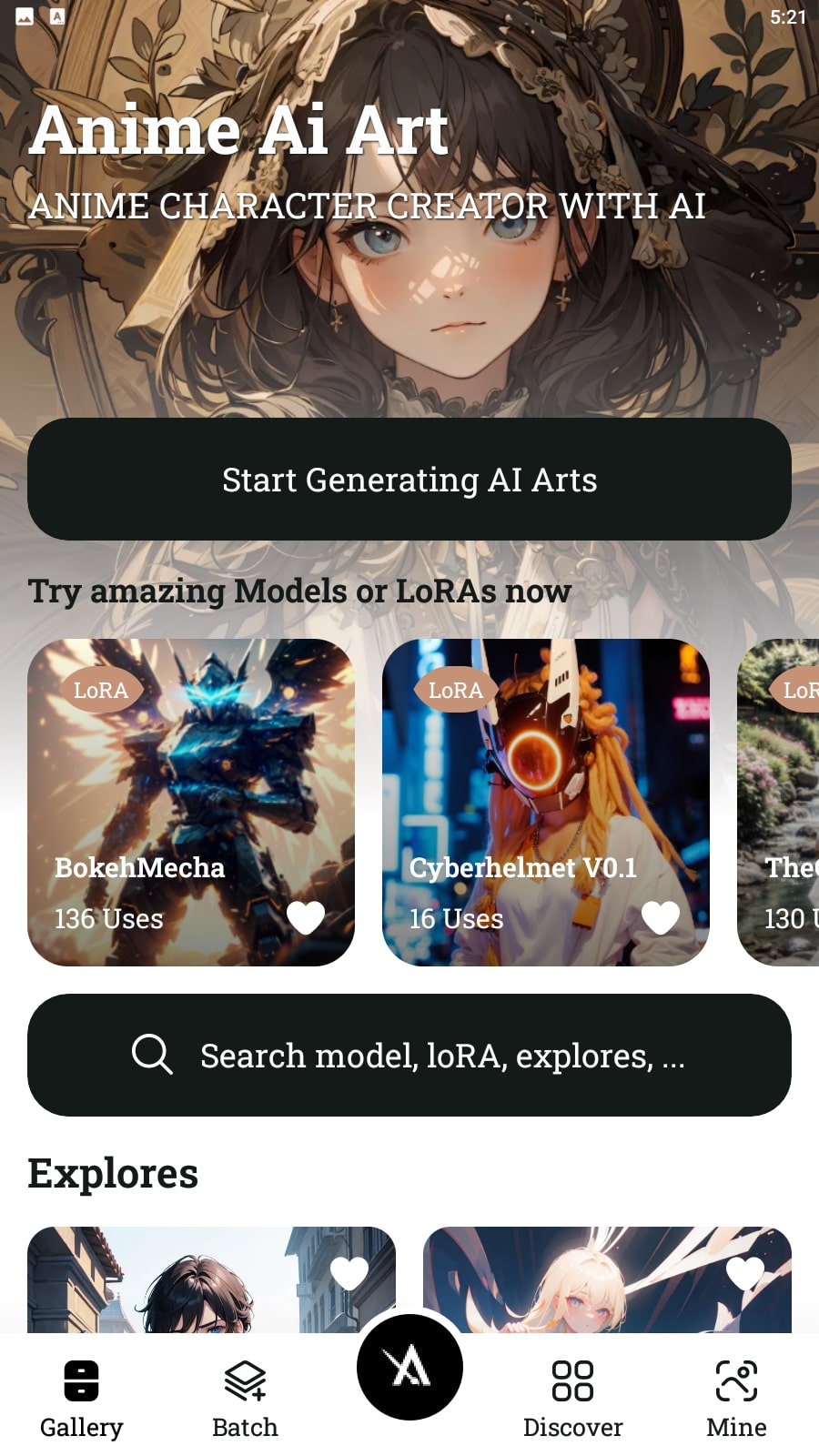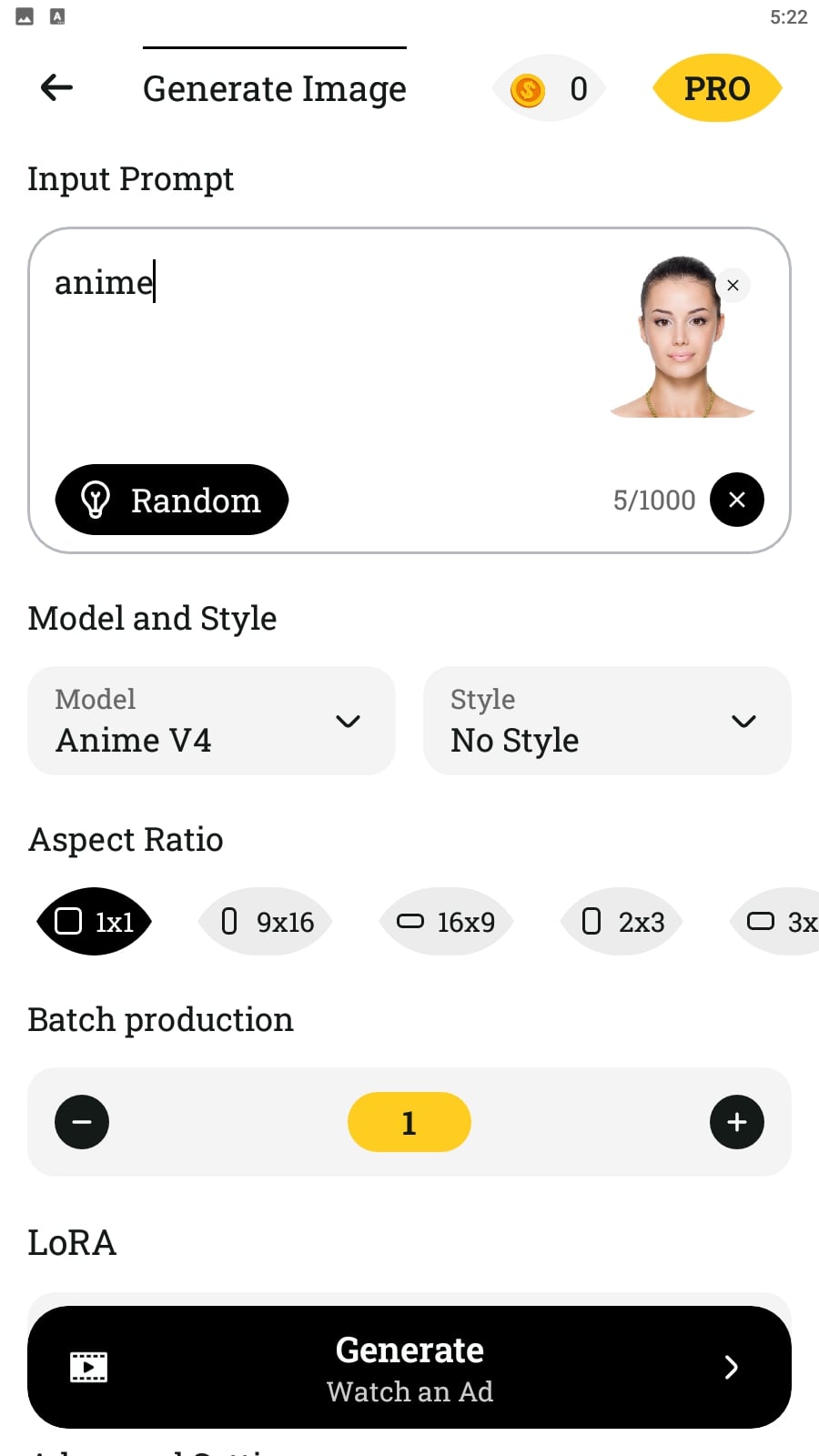 Generate an unlimited number of pictures for your collection, as the app and its functionality are available for free.

Getimg.ai
Getimg.ai is an online platform powered by artificial intelligence. It helps to generate unique anime-style images. Create unique avatars with movie and cartoon characters in minutes. Add your personal photos from your device's gallery to transform them into unique images.
Compose a clear and short request to let the AI transfer your wishes to the future illustration. The service generates realistic faces of anime characters automatically after adjusting the settings and entering your request.
After generating the image, you can edit various features of the character's face. Change the shape of your eyes and face, hair type, and other elements to create the perfect character that matches your preferences. Create backgrounds and extra elements.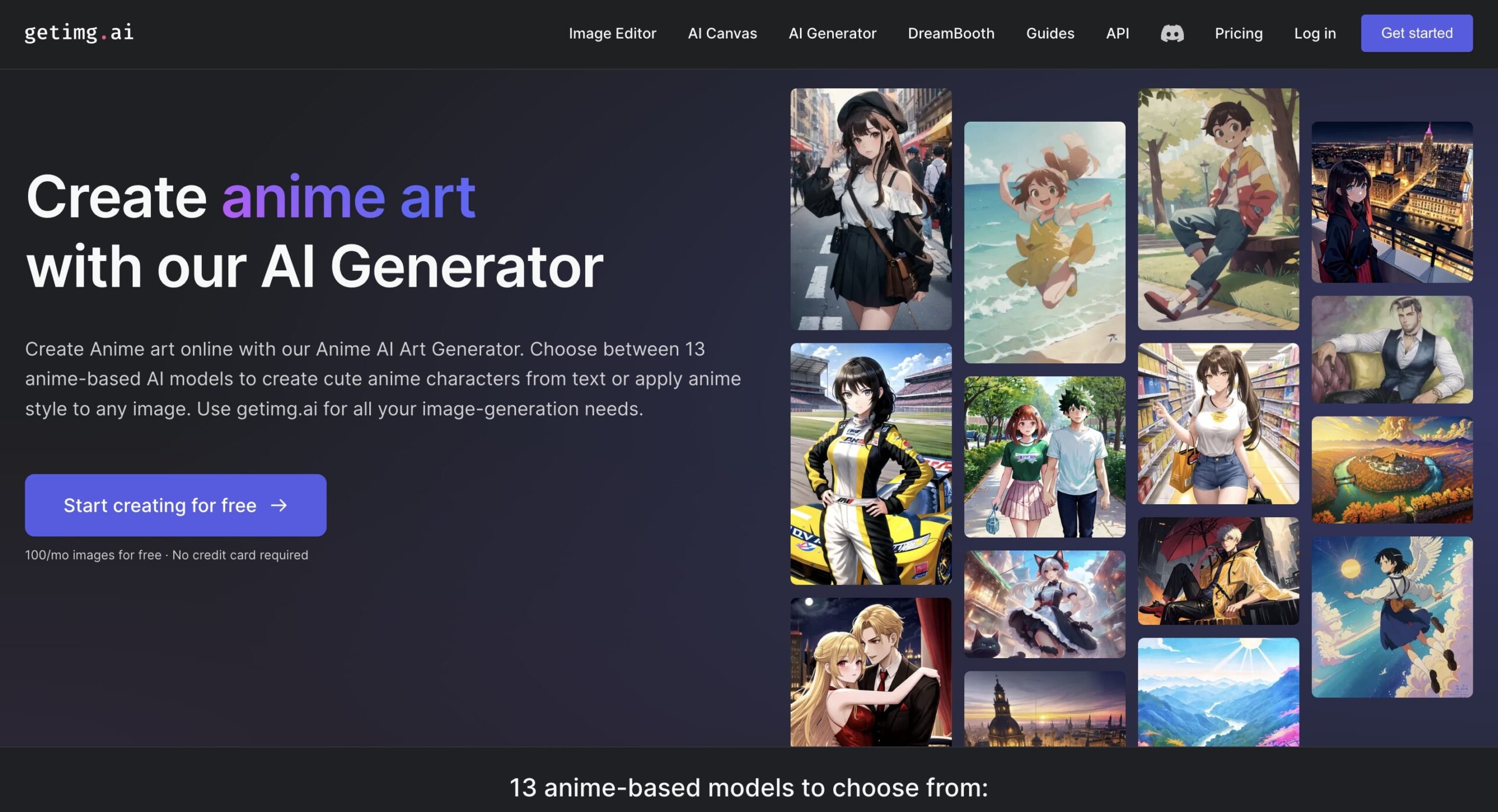 Use ready-made images to create photo collages, posters, or avatars online. Save them in an appropriate format and use for any purpose. Export the obtained images to other online platforms or publish them as avatars in your social networks.

Fotor
Fotor is an innovative tool for creating anime art using artificial intelligence. To start using it, just go to the official website and upload your image or choose one of the provided face models.
After selecting the desired model, the service begins to analyze the uploaded image and apply AI algorithms to it to create a unique photo. The process of transforming a rough picture may take some time, depending on the size and complexity of the selected model.
Before saving or exporting the generated image, you can pre-evaluate it. In case you do not like the result, the service allows you to adjust some generation parameters. To do this, change your query for the AI and wait for the generation to complete.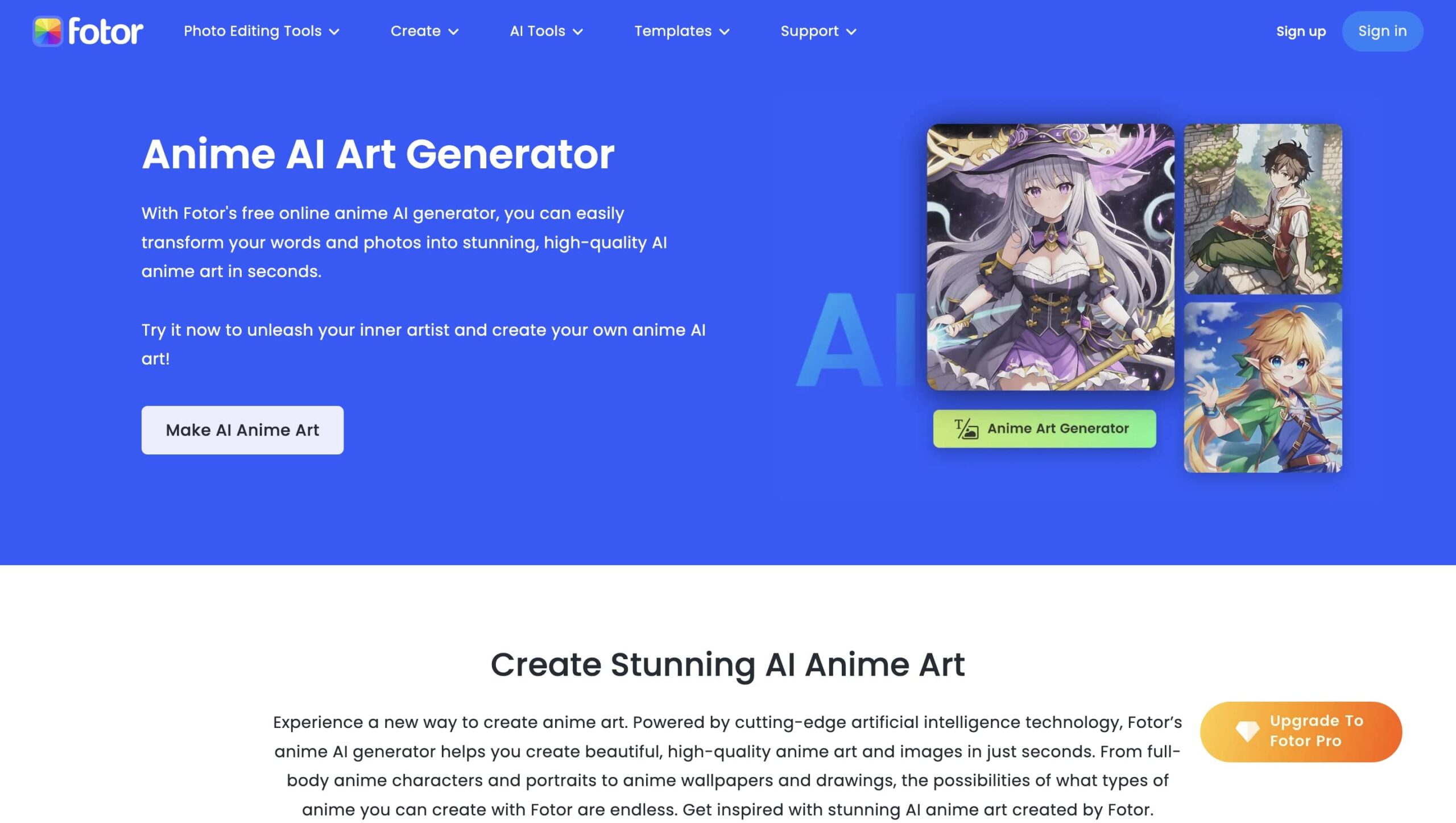 The service offers a wide range of models for creating anime art, including different genres and styles. Customize generation parameters to get high-quality pictures. Once the generation is complete and you get the result, save the image on your device or share it on social media.

You may also like: 11 Free Cartoon Filter Apps for Android & iOS
Zmo.ai
Zmo.ai is an online service developed for anime fans that provides the ability to create high-quality pictures using artificial intelligence. With the service, you can easily and quickly create unique characters, animated illustrations, and GIFs.
The service has a huge database containing many styles, visual elements, and clothing that can be used to create unique characters in your photo. It also offers customization options. Choose the desired character style, and appearance, as well as eye-catching details.
Add extra elements that you would like to see in the finished image to the request for artificial intelligence. The generated animated pictures can be used for various purposes. Use the finished pictures to create your own comics, manga, or other purposes.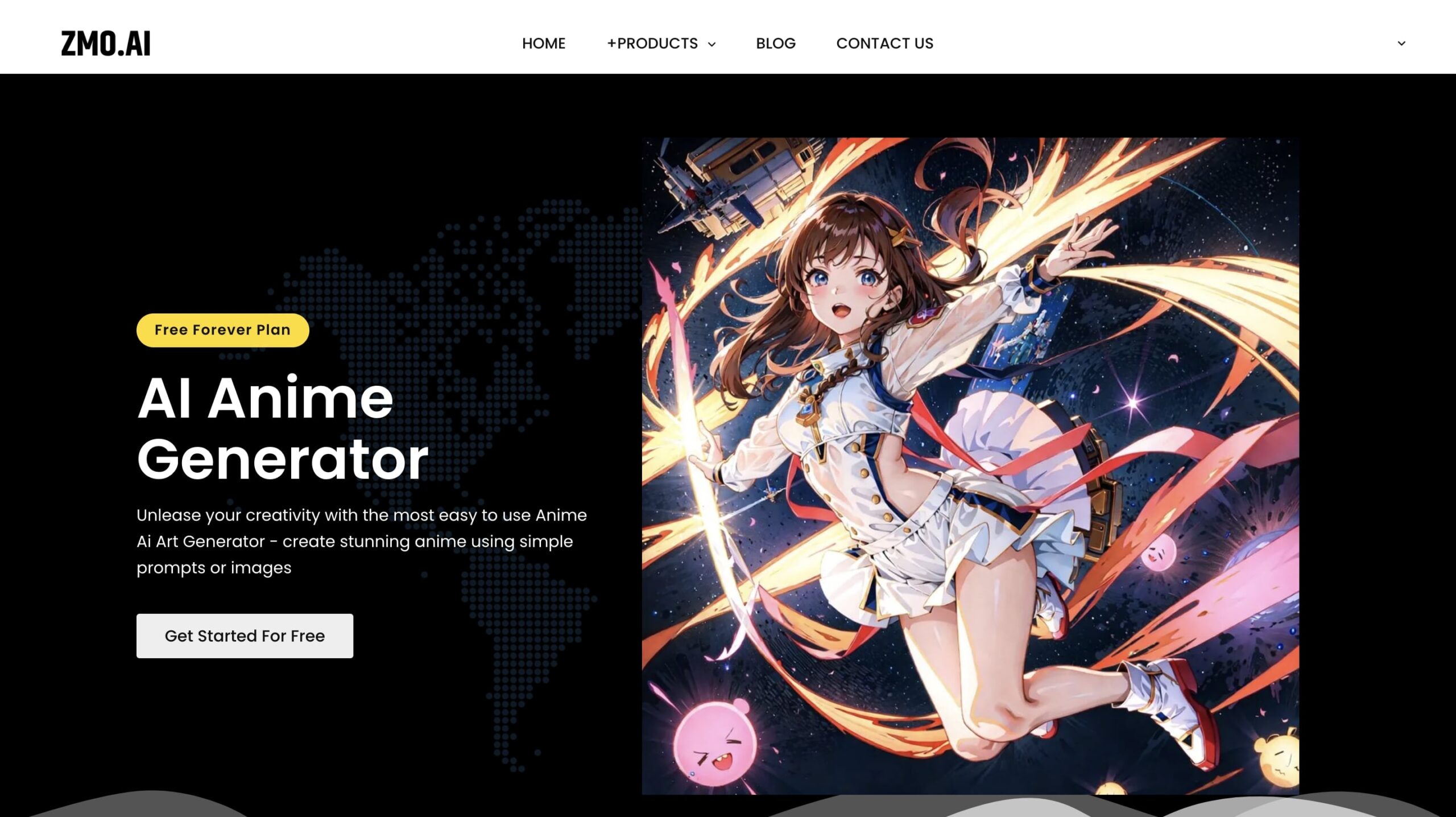 Zmo.ai allows you to save and export the generated pictures in various formats, so you can use them on any platform. Use unlimited requests for your animated illustrations, export them to other resources, or share them with your friends via social networks.