Role Playing Games are a nice way to get from reality and immerse in the atmosphere of other worlds. Convert yourself for some time into an ancient warrior, a magician or a hero and start mastering the skills needed for survival in one of those exciting realities!
Playing roles is on its own an enjoyable activity, but when you do it with excellent graphics and the second-to-none quality of controls, your experience becomes even more fun. So here is the list of the best Android RPG 2017. All of the games below are free, so you can indulge yourself with a treat instead of buying virtual stuff. Have fun!
Eternium: Mage and Minions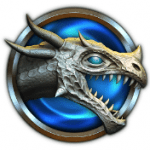 Mage and Minions is one of those old school classic RPG games that will never go out of fashion. The Game will transfer you into the medieval times, where you will need to fight against evil forces, learn crafts and master spells.
Mage and Minions lets a player do such awesome things as slaying dragons, killing other malicious creatures which inhabit its intricate world – frogs, skeletons, devils and so many others. While playing a one has to collect such cool stuff as loot, weapons, and even spells.
If you want to feel a thrill that gives the atmosphere of the Middle Ages, its constant danger, magic, and craftsmanship, then this RPG is certainly for you! The advantage of this particular game is smooth controls which add up a lot to the overall experience. Ready to start the adventure? The download button is right under the picture!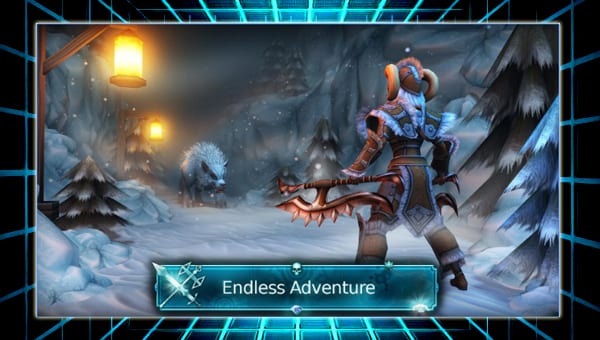 Dungeon Hunter 5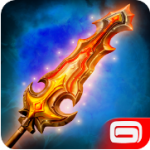 Dungeon Hunter is one more exciting game, where your hero fights against evil monsters and villains. Thrilling dungeons and the secrets hidden inside of them will not leave anyone indifferent. On your way through this deserted world, you will encounter different environments and new armor and weapons to upgrade your character.
The game weighs quite a lot and consumes lots of data, but it is totally worth it! You can play either alone or with friends, and there is also the third mode, which is online. As we can see, Dungeon Hunter 5 is full of playing opportunities. The exciting hack-and-slash journey is waiting for you. Download the game and start it right now!
Mobius Final Fantasy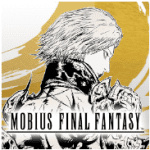 Mobius Final Fantasy is a fantastic RPG with top graphics, a breathtaking story, and well-developed characters. When you start playing, you have basically no information about your character, but then, step by step, you are discovering more and more facts.
In order not to tell you spoilers, we'll say only about one plot-twist – finally, you understand that your mission is to become 'Warrior of Light' and save that magical world which has become quite gloomy and devastated. Are you interested? Then go to Google Play Store right now!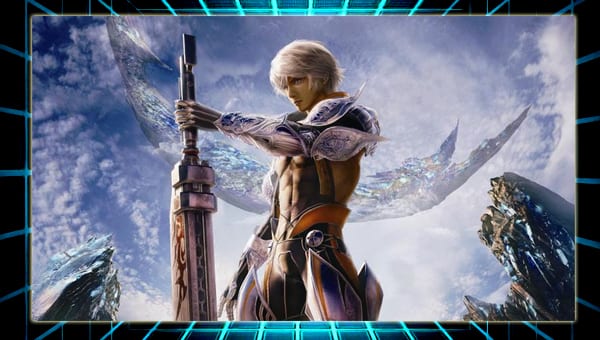 7 Mages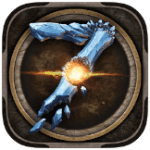 7 Mages is also about fighting evil. The game will astonish you with its detailed combat, interesting puzzles, and various environments. You will find yourself on the top of an icy mountain, at the bottom of a deep ocean, in the mouth of a frightening dragon.
There is a great story to keep you entertained, which is based on some movies about heroes. The island of Roven had been frequently attacked by gold diggers until peasants of a local village decided to hire mages to protect them. You are given a chance to become one of those mages! Use it well, download the game now and start defeating enemies!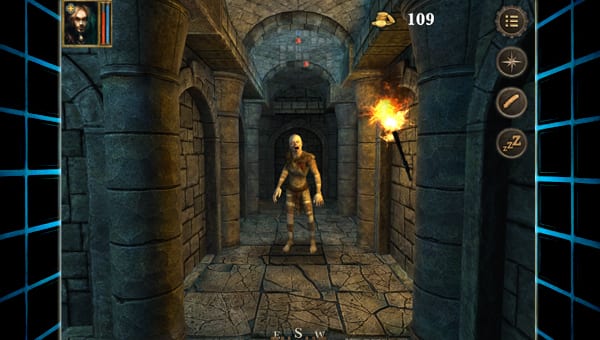 The Walking Dead: Road to Survival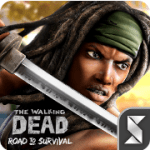 The Walking Dead: Road to Survival is probably one of the best Android games based on The Walking Dead series. Gather your squad, improve is qualities and fight against zombies. The principle goal is to reach a place called Woodbury and overthrow its governor.
There are three main so-to-say 'fields of playing' – the base, missions, and raids. The base is what needs to be enforced – this is the safest place, where the alive ones can hide from the dead. There you will have to build workshops, farms and other kinds of stuff without which humanity won't be able to survive. On missions, you will explore different environments while searching for something useful. And on raids, you will fight against zombies!
The coolest thing of all is that at the most important moments of the game you will have to make your own decisions, which will influence the gameplay. If you are ready to face the post-apocalyptic period of human history, then get the app right now!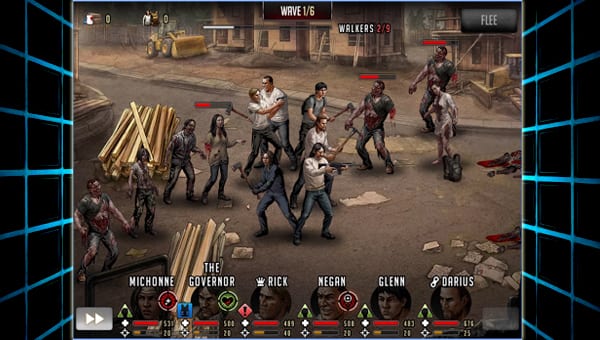 Marvel Future Fight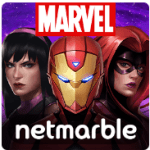 Marvel Future Fight is a marvelous RPG, which is full of famous heroes and villains: Black Widow, Captain America, Iron Man, Hulk and so on. Well, it is quite obvious, what the final goal of this game is, isn't it? Saving the world! And saving it not from something insignificant – from the threat which comes from outer space.
While playing, you will be able to use three heroes at a time. Those three heroes may have different kinds of abilities in order to successfully defeat their three enemies. If you are a fan of comic books or Marvel movies, you are going to love this game!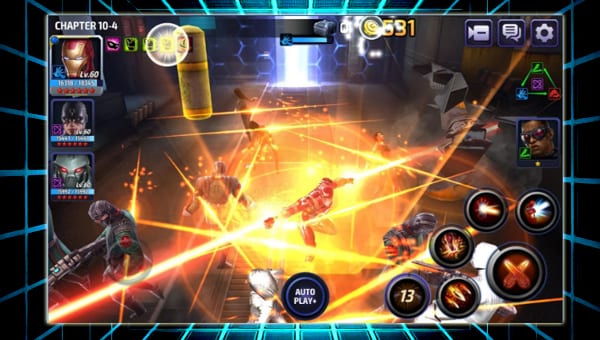 Star Wars: Galaxy of Heroes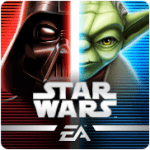 Star Wars: Galaxy of Heroes is a game for all the fans of the Star Wars saga. Have you ever dreamed of turning up in one those legendary locations? Here's your opportunity! Choose the dark side or the light side, gather your team and become the Master of the Galaxy.
The game has high-quality graphics and is accompanied by thrilling music from the movies. Have you already chosen your side? Then come on! Download the game, collect characters and fight your way to the top!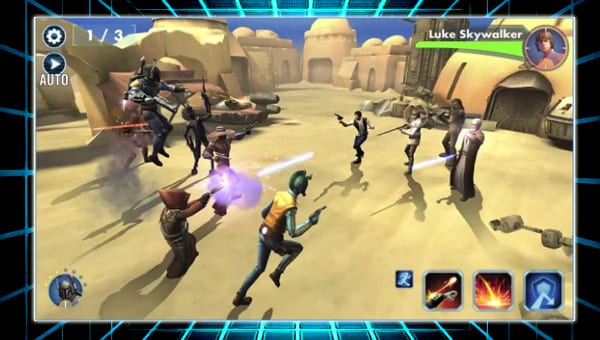 Final Fantasy: Record Keeper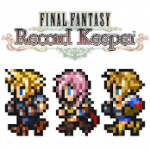 Final Fantasy: Record Keeper is for the fans of another series, this time – the Final Fantasy games. Refresh your memory by fighting in epic battles with familiar characters. The gameplay is nothing special – create your team and battle against evil.
The background story goes like this: the magic kingdom existed peacefully only because the legends and sayings of it were kept safe inside the paintings however there came the times when paintings started fading away. The kingdom now is in a serious danger, and only you are the one who can save it! Aren't you captivated by this enigmatic plot? Get Final Fantasy and start fighting for the kingdom now!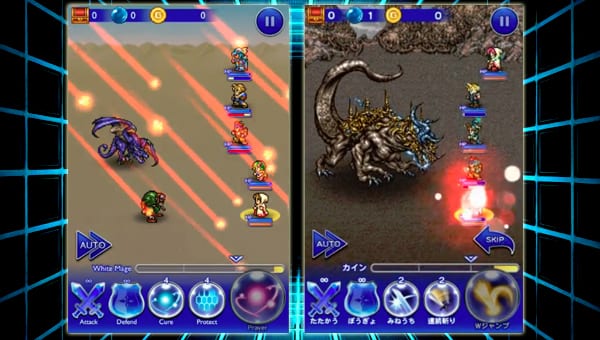 Nonstop Knight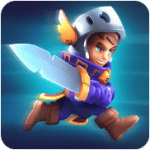 Nonstop Knight is an engaging and quickly developing RPG. In fact, it is not so much RPG as it is a clicker. Many users are complaining about it, as the game does not allow you to do much – the character runs forward whether you want it or not. But not every game should be complicated, right? Nonstop Knight is a time-waster and suitable for those who need to kill time for example, while waiting for something.
The advantage of this game are its elaborate graphics and a nice feel of the overall experience. Upgrade your knight, crush bosses and collect gold in a beautifully animated world of Nonstop Knight!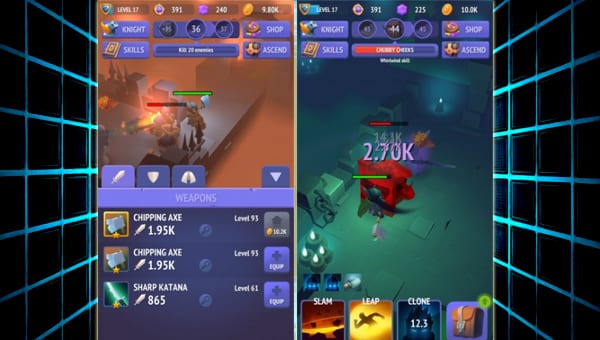 Kingdon Hearts Unchained X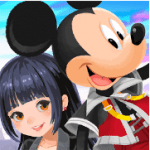 Kingdom Hearts Unchained is one of the games in the Kingdom Hearts series. It can bring you to a magical Disney world, inhabited with familiar characters, known by every child – Goofy, Micky, Donald and all the others.
The principle goal of the game is to battle against the Heartless in order to protect your friends and, which is not so surprising, save the world. There are also other entertaining activities like for example, you can customize your hero, making it look as appealing as you want to. Do you like Disney cartoons? Then this one is for you! Sensitive touch controls make playing experience even more fun.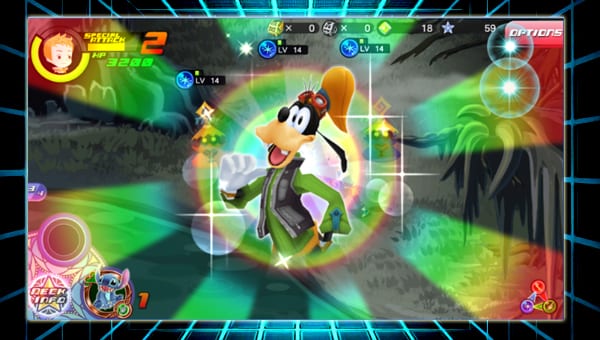 Pocket Mortys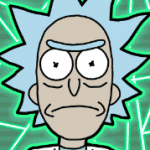 If you happen to be a fan of Rick and Morty and, at the same time, a pokémon trainer who finally caught them all, then the Universe is really almighty as it has made you reading this text. The thing is that Pocket Mortys gently combines elements of the cartoon and the popular game. Of course, you don't need to be a fun nor of the former one nor of the latter in order to enjoy Pocket Mortys.
The game's specific humor makes playing a lot of fun. The rules are simple: you are Rick who collects Mortys and battles other Ricks to get more Mortys. Got it? Nothing is on your way to start collecting Mortys!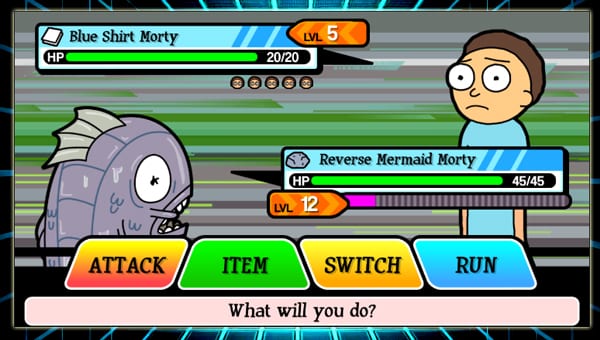 Bleach Brave Souls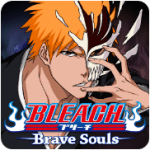 Bleach Brave Souls is an action game, but it has some elements of an RPG – for example, in order to win the game you need to develop characters. Bleach Brave Souls is based on anime series, so it would be a nice discovery for all the fans of this series.
As for the gameplay, you have to create your team of three characters and gradually open more and more moves for each of them. The storyline is also provided, so you can enjoy it as well. This action-RPG game is for all the anime lovers!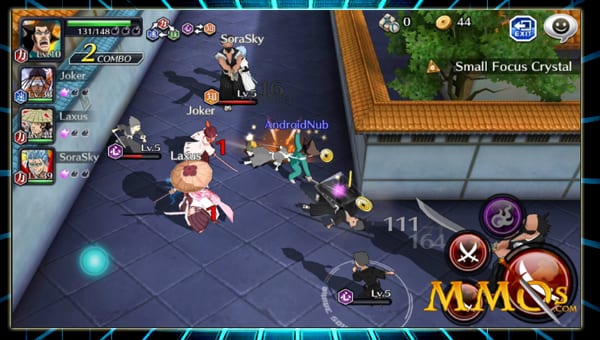 TrainCrasher: The trigger of evolution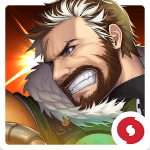 One more for the anime lovers. TrainCrasher is also a very dynamic RPG, which is, however, not based on anime cartoons – it only has anime style graphics. The game gives you a chance to become a powerful fighter who beats bosses, bandits and other kinds of enemies, makes his way through the moving train and collects gold.
Unfortunately, the game has been removed from Google Play Store, but you can simply find its APK file using your search engine. Adventures are waiting for you!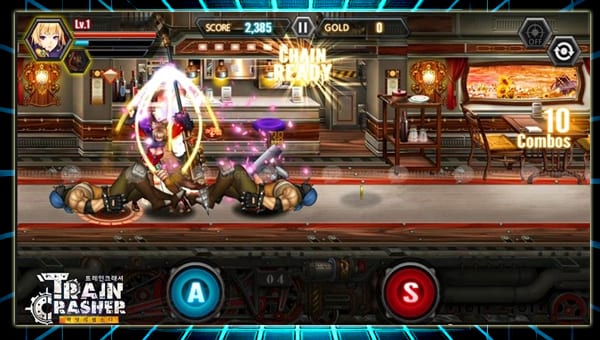 Endless Frontier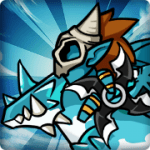 Endless Frontier is one more typical RPG, which is relatively new. There are 4000 levels with interesting 'plot twists' and plenty of treasures' chests. As for the 'plot twists', you might find out an angel turning up or some other creature, to which you would be obliged to use a magic spell.
The storyline tells about an ancient battle, in which the prince of Darkness was defeated. One of the heroes promised to resurge over and over again in order to fight against that evil prince. And guess who will be playing the role of that hero? Right. Go to the game and start your first battle!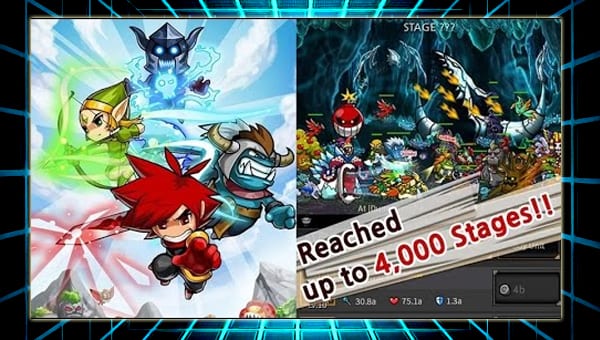 BattleHand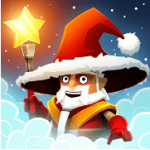 BattleHand gives you an opportunity to battle the army of the heinous queen with three types of heroes – wizards, archers, and knights. Just like many other games of the RPG-genre, this one creates the feel of the Dark ages, when everything is freaking scary and magical. 3D graphics of BattleHand make the whole experience even spicier.
Work out strategies, win battles and collect such amazing loot as smelly cheese or stardust. Start exploring the magic world of BattleHand right now!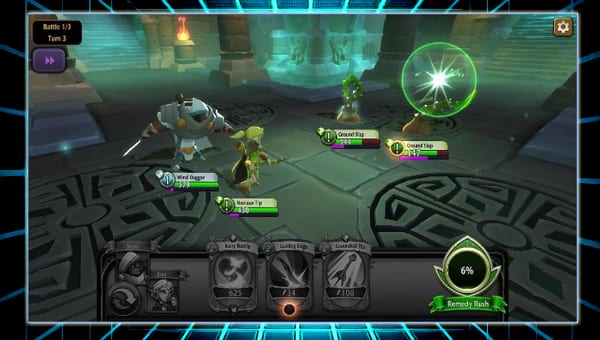 Age of Wushu Dynasty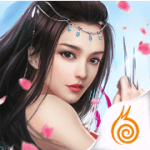 Age of Wushu Dynasty shows you the world of the Ancient East with its spirit of peace and tranquility. Enjoy beautiful landscapes, go through numerous quests and advance different kinds of characters with this exciting RPG!
The game offers you to choose one of 7 schools of martial arts. Having made the choice, you will be given an opportunity to learn lots of cool things and become a true warrior. Here are just a few of those cool thing that you will be able to do: you will fight in the air like a bird, jump from the top of one roof to the top of the other like Spiderman, walk on the water like Jesus. Well, who doesn't want that, right? Download the game and enjoy!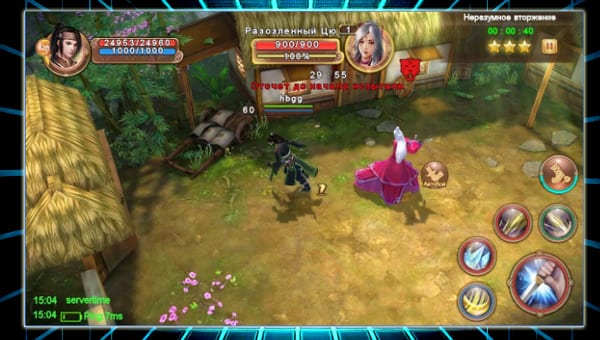 New Star Soccer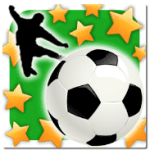 Since we are now enumerating top RPG Android games, New Star Soccer may seem like a strange choice to put on the list. However, this is not that strange. In fact, this isn't strange at all.
Being, first of all, a sports game, New Star Soccer is much more than just playing soccer. According to Kotaku, this game is a smooth combination of a simulator, an RPG, a soccer manager, etc. You can develop your career as a soccer player, improve your skills and daily habits and, finally, win championships and other top competitions.
The game is very additional. You can enjoy it only for a couple of minutes or spend the whole day staring at your phone. Download this sports-game-RPG now and taste that truly unique experience of becoming a soccer star!
Legacy of Discord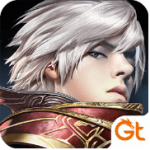 This action-RPG has excellent graphics and a wide range of game possibilities. There are several modes, the most popular of which is PvP. Just like any other good RPG game, this one lets you develop your character in many different ways. And just like any good action game, Legacy of Discord lets you participate in lively and exciting battles! Join the strong community of fans, bring your friends and start your journey through this fantastic world right now!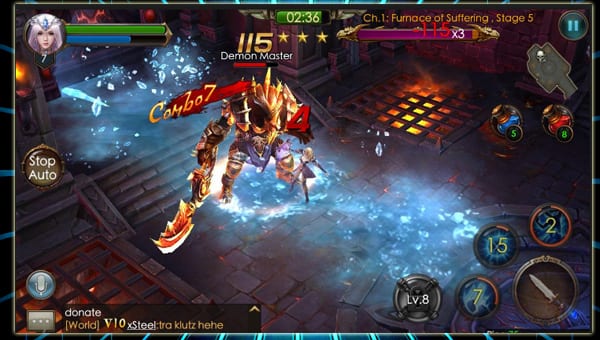 Dragon Heroes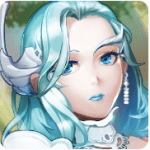 Dragon Heroes is a smooth combination of a role-playing game and a shooting arcade game. On the one hand, there are lots of levels to go through,  lovely heroes to unlock, and skills to upgrade. On the other hand, there are lively and truly engaging battles.
Each level of the game is owned by a dragon. In order to reach the final goal of the game, which is saving Dragonia, a one needs to conquer all the bosses. The game is only allowed on a vertical-scrolling mode, but it is not limited by one-player mode, so you can slay dragons together with your friends. Get Dragon Heroes right now and start your own journey through this fancy game!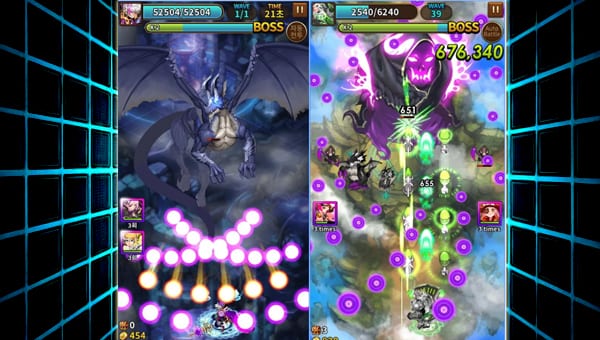 Tale Seeker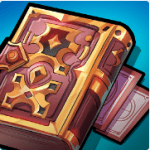 Tale Seeker is one more unusual Android RPG. Like the previous one, this game does not belong to the pure RPG genre – it nicely combines RPG with puzzles.
Help beautiful fairies to fight against monsters by solving puzzles and collecting powerful cards. Three puzzles define whether you won the battle or not. You should also develop characters in order to receive stronger and stronger cards!  The magic atmosphere of the world of fairytales is just a couple of taps away!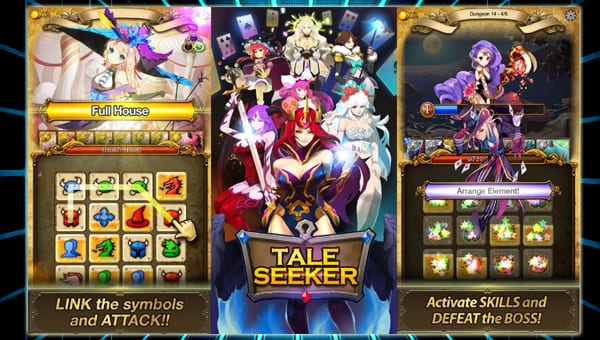 Pocket MapleStory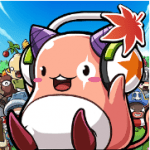 MapleStory has become quite popular among PC users, and now it has also become available on smartphones – 'MapleStory is now in your pocket', says the logo of the advertising campaign. The game contents over a thousand quests, missions, and other cool stuff to check out.
Apart from fighting in battles, which is an indispensable part of every RPG, it is also possible to customize characters, make friends within your team, master crafts. Download MapleStory now and explore all the possibilities of this colorful whimsical world!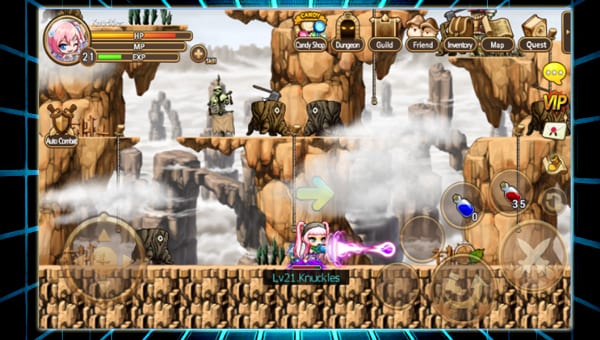 Hero Tactics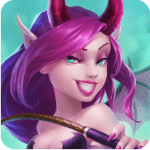 Hero Tactics is not only RPG, it is also a strategy. Form the best team of heroes so that you could wipe out all the bosses and save not the world, unfortunately, but Princess Loralyn. As it is a strategy, the game requires you to think a lot before actual battles. But isn't it the greatest part?
There are three standard modes, including the online one – you can challenge players from all over the world. If you prefer to play on your own, the storyline also won't bring down, keeping you interested on every level. If you love strategies, we recommend you to download this RPG.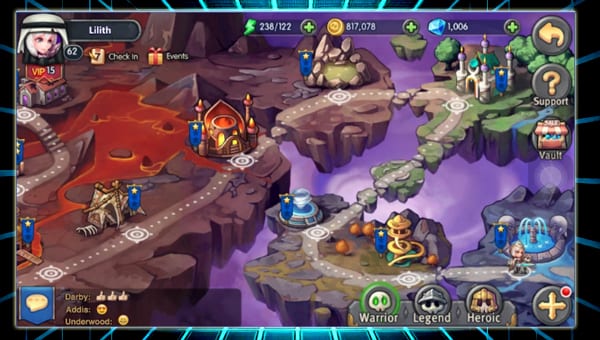 So these are the best RPG games that have been created by the beginning of 2017. Most of them are, of course, also top Android RPG 2016. We hope you have found the game that is suitable for you. Whatever it is, we wish you to enjoy playing and beat all the bosses!