In these hard times, when we are trying to distance ourselves from each other the job of a taxi driver has become vitally important.
These people help us avoid using public transport, making our lives more comfortable and less dangerous.
And this is logical that their works should be appreciated and rewarded. One of the best ways to do it is to create a good app that will help taxi drivers do their job easily and fast.
By the way, if you are not a taxi driver but an active taxi and drive sharing user, make sure you check 11 Best ridesharing apps for Android & iOS.
This is why we decided to create this article. Here you will find the most useful applications a taxi driver might like.
Most of the apps are free of charge and available for all types of devices. Still, it is better to download them on your smartphone or tablet.
We hope you enjoy the apps and get it on Google Play or App Store.
Uber Driver (UberPartner)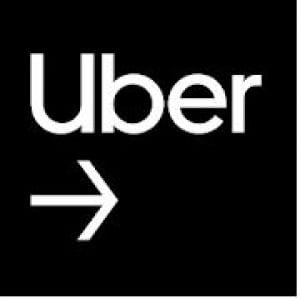 This is an app of a huge multinational company called Uber. And now you as a driver can be a part of it. Uber's application for taxi drivers is one of the best in this category.
Firstly, it works perfectly. The developers carefully tested the system of communication between a driver and a client so that you will easily understand each other.
Secondly, Uber will give you a comfortable working environment. In other words, you can control the number of clients you get and, therefore, the amount of your profit.
Working with Uber will be a perfect solution for any type of drivers: students, taxi drivers, people who want to get additional money using their car.
In general, Uber is a good place to start your career as a driver. There is a bunch of maps you can use. Once you become an Uber taxi driver, you can use the navigator in the application.
What is more, Uber application is famous for its technical support. If you have any problems with the application or just struggling to understand how a particular function works, feel free to ask – you'll receive the answer as soon as possible.
Uber Driver is free. There are no subscriptions that you need to use, just download and start making money.
The application is available in Google Play, as well as in App Store.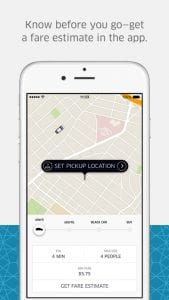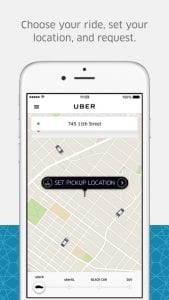 You may also like: 7 Best car customixe apps 2020 (Android & iOS)
Curb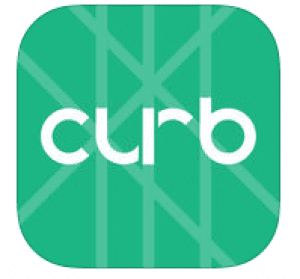 If you live in the United States and your dream is to start making money, you need to try Curb. Its service is available mostly in America. It unites more than 50 000 taxi drivers in the country.
Even if you are not in the USA, you can still work using Curb as its services operate in more than 60 cities in the world.
However, you need to be a skilled driver and have never been in any car accident to work for Curb but it worth it. You will get wages regularly without any delay.
What is more, you can set your working hours so that it is possible to combine this work and study at university.
Another cool thing is that you don't have to deal with complicated payment and order systems – the interface of the app is simple and intuitive so that you could concentrate on driving your car.
The app is free of charge. It is available for Android, as well as iOS users.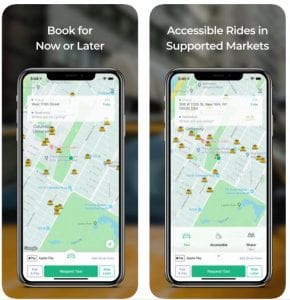 Gett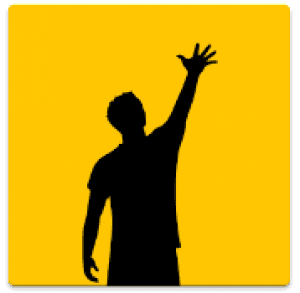 This service is more or less new in comparison to the others mentioned in the list. Still, it proved to be a success. This is why you as a driver could consider joining such a huge taxi business group.
Gett has spread all around the world very rapidly: now it is operating in the USA, Russia, Great Britain, Israel, and many other countries are about to join this powerful business.
The prices are not strictly fixed or written in any kind of document. The amount of money you get for driving will depend on the tariff you will work with.
The application that the service is using is extremely easy thanks to its friendly and simple interface. It is appealing for both drivers and passengers.
You can download Gett for free (it will be with ads). Get it from App Store or Google Play.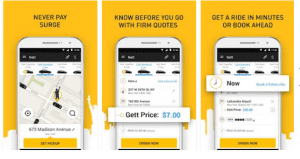 taxi.eu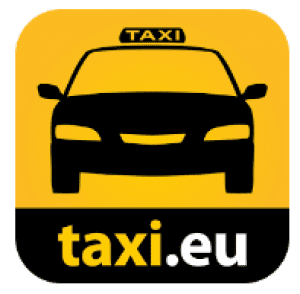 Are you from Europe? Why didn't you say this at the very beginning? Here is a nice app for you. Taxi.eu is one of the most popular taxi services in Europe, especially in Germany, Spain, France, Belgium, and Greece.
This application and this service will be a very good solution for those people who have a car and would like to get profit out of it.
If you are not a professional driver, you can still try joining the team – if you are doing everything thoroughly and in time, there will be no problems.
By the way, if you are interested in renting cars, make sure you check this article: 11 Best car rental apps (Android & iOS).
The application has a GPS function so that you don't get lost.
You can download taxi.eu right now from Google Play or App Store and start making real money.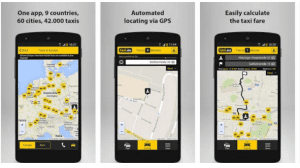 Catch Taxi – Driver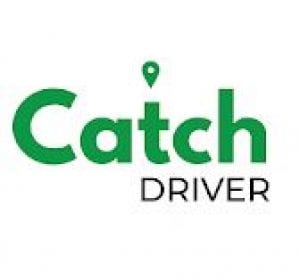 If you are from one of the East African countries, this app is for you. Now you can become a taxi driver at a click of a button.
Work whenever it is possible. This is why you can work and study at the same time. Another feature of Catch Taxi is that you can control the number of clients you work with (and the amount of money you will get).
What you need to do is the following:
Sign up in the application. This step will be easy thanks to the app's friendly interface.
Go through the training period. It won't take long.
Start making money via accepting the orders.
The application was created for Catch taxi drivers only. Catch Taxi is available in Google Play for free. Even though you don't pay for using the application, there are no ads at all.
If you have any questions about the app, use its Facebook group – the members of the Catch community will try to help you.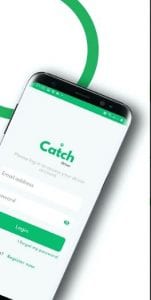 Arro (for drivers)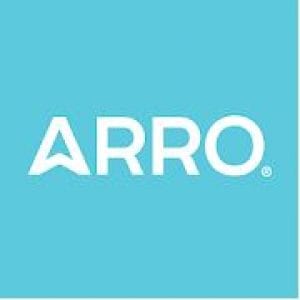 This application is not too popular but it works flawlessly for the passengers, as well as for the drivers. The principle of Arro is not different from Gett or Uber.
However, the system of payment is a bit more advanced. To make a long story short, it works automatically, so you don't have to even think about it – the money you have made will automatically be sent to you.
Arro, however, is available for Android users only. Unfortunately, if you have an iPhone, you can not enjoy all the range of Arro's function.
Arro is available in Google Play for free. There are no subscriptions and in-app purchases, it is enough to download the application.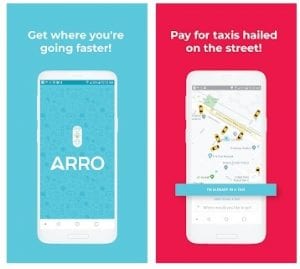 Wingz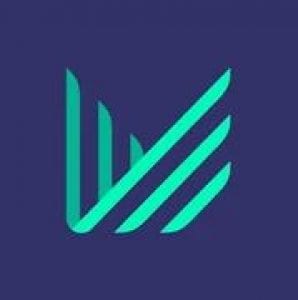 This is another taxi app that will guarantee you as a driver a predictable income. The principle of working is that passengers tend to book their trips in advance.
Therefore, you can know for sure the exact amount of money you are going to get at the end of the day.
One important thing that you need to know you have to be an experienced driver. Having a license will not be enough, you need to be a skilled and careful driver.
Wingz is available for free but it can be downloaded from Google Play Market only. There are no ads and subscription plans – download and start working as a taxi driver.
Another nice thing about this app is that it is extremely easy to use. Its interface is 100% simple.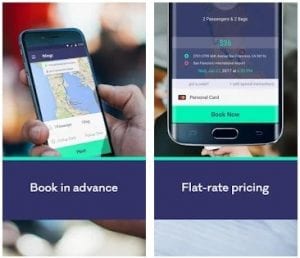 You can also check: 15 Best Taxi Apps for Android & iOS