Instagram has become the most popular social network, which continues to grow. Constant updates, and innovations – the developers make all the efforts to ensure that the social network not only remain popular but also becomes even more popular.
With accounts with millions of subscribers, advertising campaigns, and native advertising in the application itself, bloggers also participate in the promotion of various things.
Even every morning we cannot miss updating our Instagram feed. At breakfast in the morning, during lunch break in the afternoon, and before bedtime – all our free time is captured by social networks.
Increase the popularity of your Instagram profile using these best Instagram hashtag apps.
We watch the lives of rich and famous people or simply popular people. Sometimes we wish they would pay attention to us! Imagine logging into Instagram, and you got a message from Kim Kardashian or Ed Sheeran.
You can brag about it to your friends, take a screenshot and post it on social networks. Or just trick someone. We decided to collect a few applications for you, with the help of which it will become common for you to get a message in Instagram Direct from a celebrity!
Faker 2 – Fake Messages
The app completely simulates the social network Instagram used by everyone.
It allows you to post fake publications, write comments that you want to see. Put any number of likes under posts, receive emails from any person you wish.
That is, this app is similar in all details to Instagram, on its main screen immediately upon entering you will see almost the same familiar social network – there are exact icons of likes, comments, IGTV, going to Direct, creating stories, and everything else is also in place.
By clicking on the comment under the post, you will be able to change the photo of the publishing and commenting, change the name, text under the post, the number of likes and the text of comments, geolocation and the time of publication of the post.
When going to the chats, a chat template will be available to you, where you can change everything for yourself:
edit messages from two people at once,
the time of sending,
independently decide whether a particular message has been viewed, or not,
the person is typing at the moment, or not and when he was online.
This app could be the best option to fake Instagram direct messages on iOS.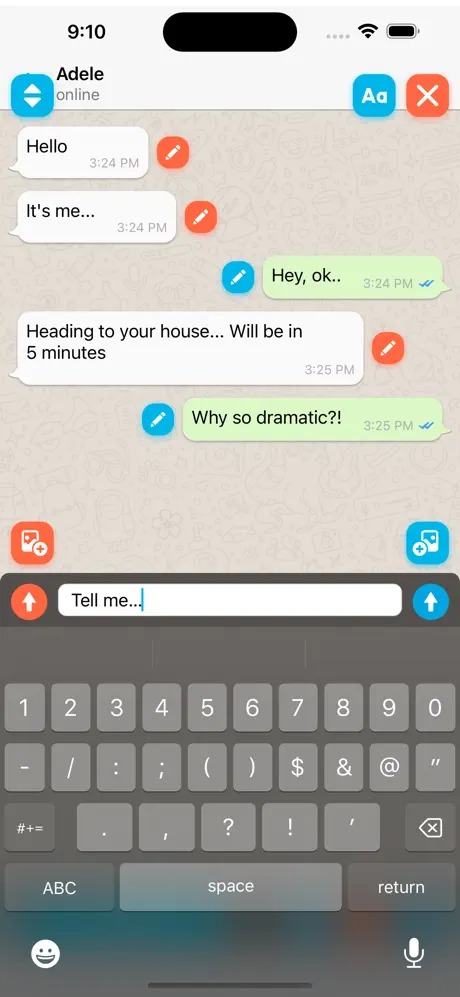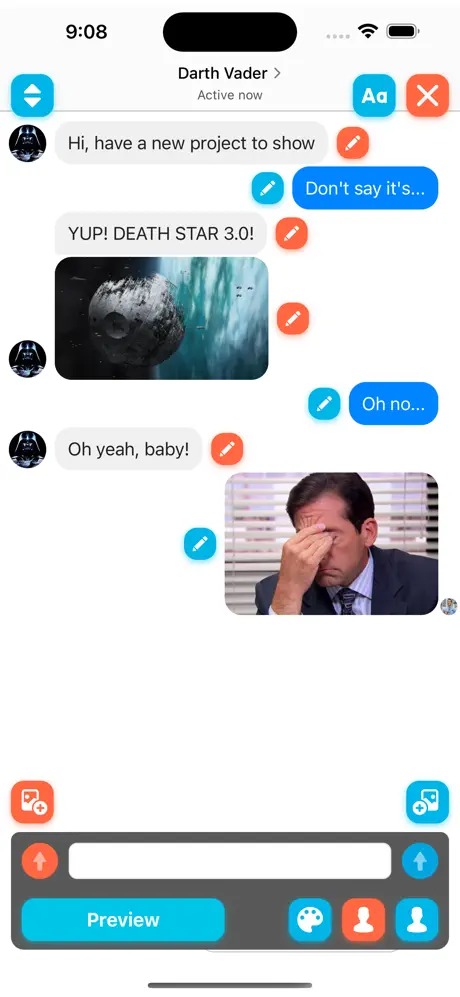 You may also like: 16 Free Instagram followers apps (Android & iOS)
InstaFake
"God, do you two know each other?!" This is exactly how your friends will exclaim when you show them your correspondence with Michelle Obama or Eminem. Your friends and family will not even guess the trick. InstaFake changes dialogue so realistically that for a moment you will believe that you are communicating with idols!
How it works: the application itself looks like a chat on Direct Instagram. You can edit both sides of the dialog, both your own messages and those of your imaginary interlocutor.
In the settings of the dialog, you specify the nickname Instagram of the desired person, a photo of his profile, and all that! Each message can be edited separately: sending time, reading status, and message text itself.
Just like in the real Direct Instagram, you can send photos, and videos, and put a "Like". It looks absolutely identical in appearance. Make fun of your friends by sending them your correspondence with their idol! Imagine how much emotion you will see on their faces.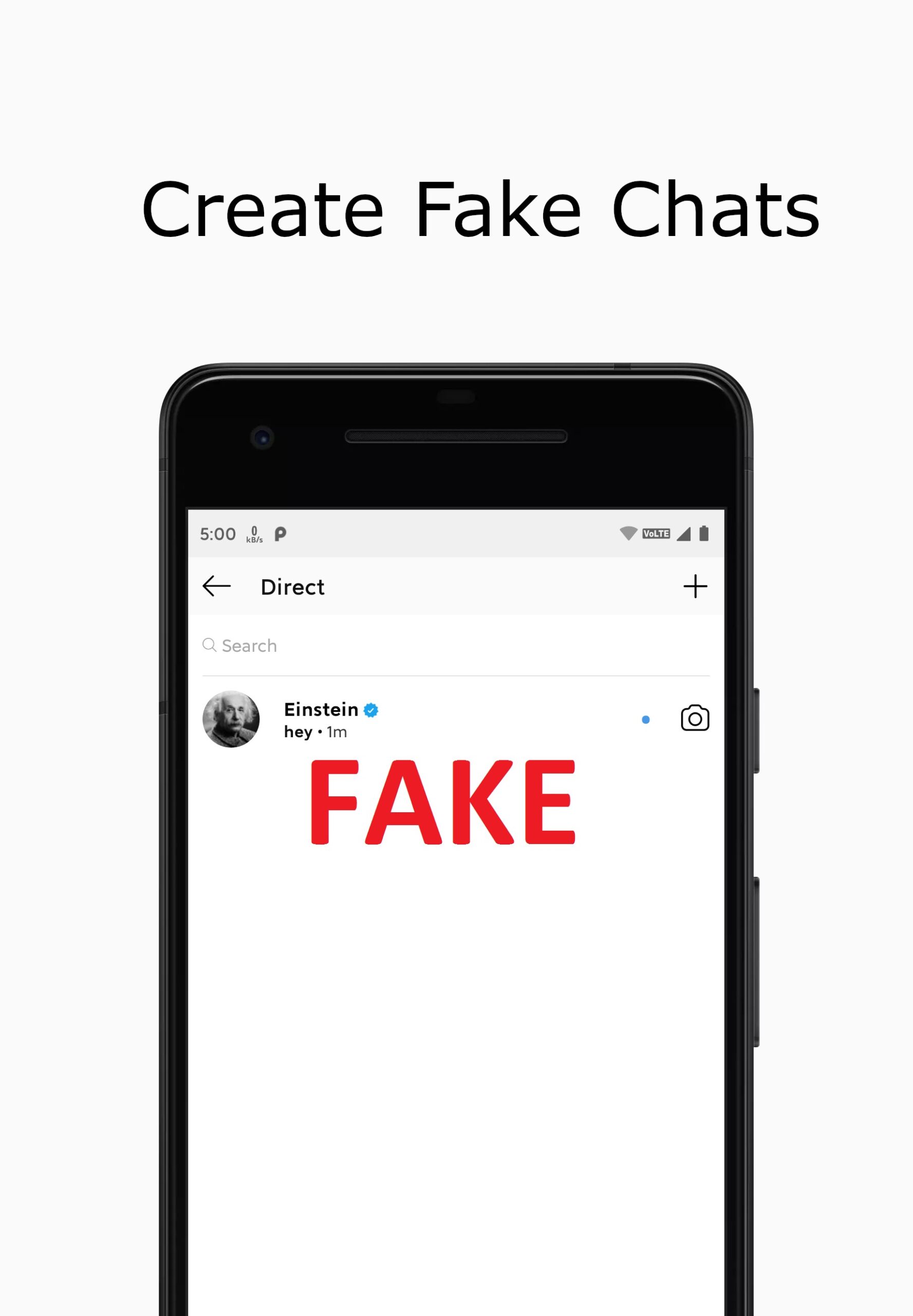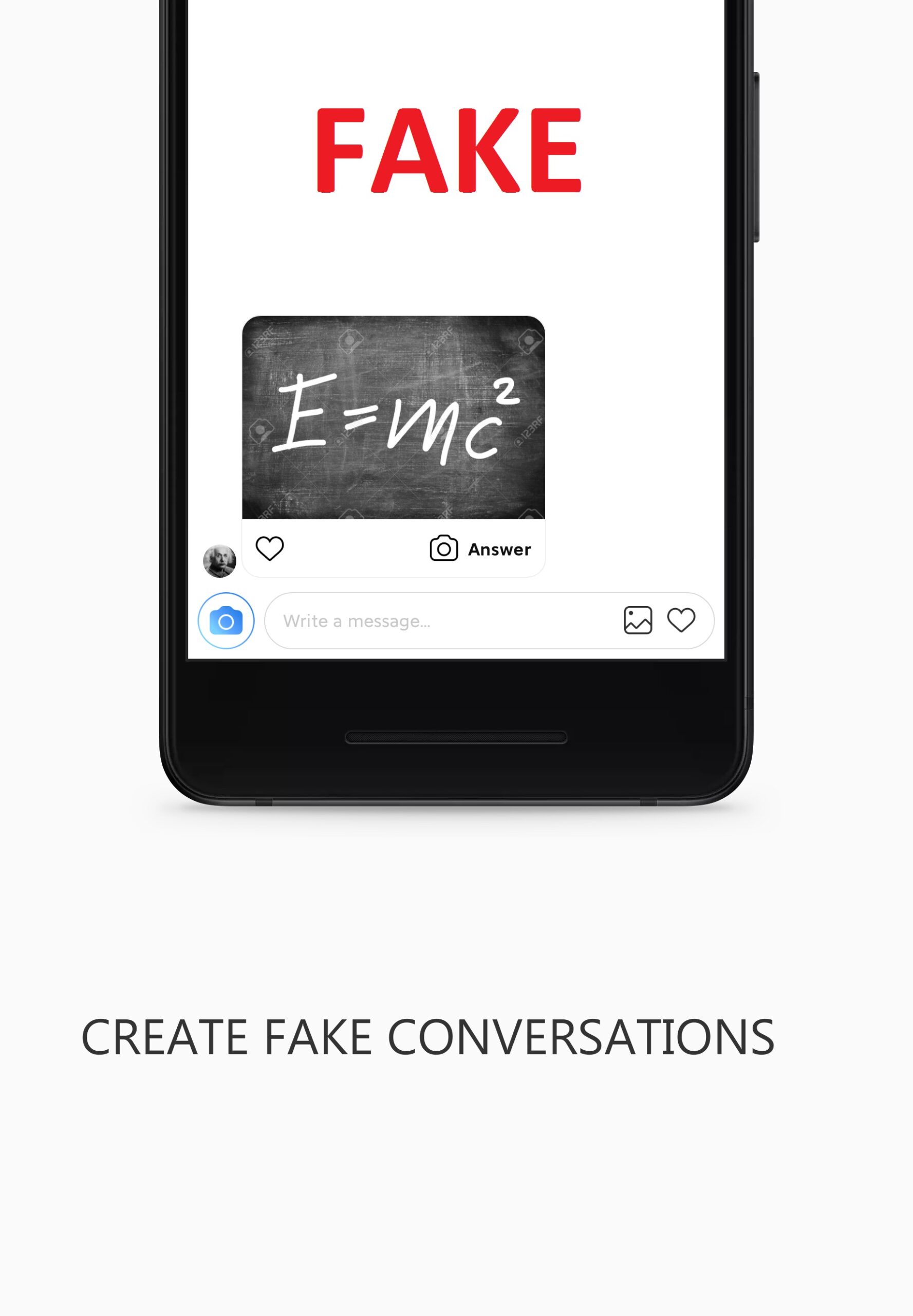 Funsta
Funsta is not only an application for creating fake correspondence on Instagram Direct. It has a bit more advanced functionality: for example, here you can create a false post, attach the same fake comments to it, post fake Instagram Stories. Functions are the same as the original version of the application – it is amusing, right?
In Direct itself, you can not only create dialogs but whole chats as well. There is a function of adding a false participant or even several of them to the chat! Create a whole chat room of celebrities – your friends will be surprised.
Screenshots of dialogs, chat rooms, and posts look absolutely identical to those on Instagram! Developers pay special attention to the fact that you should not use the application features in anything other than jokes and pranks. But now you can always boast about your family's correspondence with the president, for example.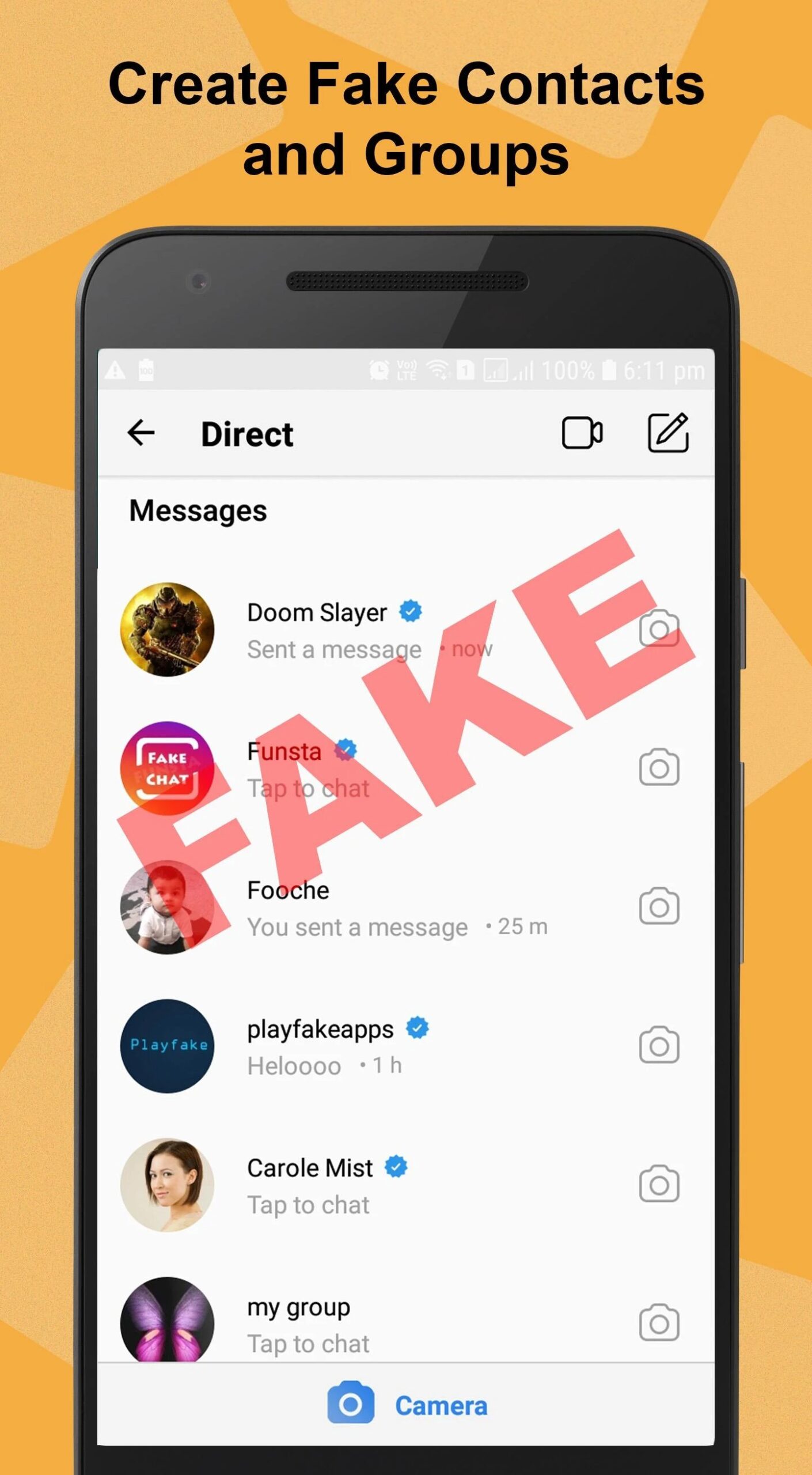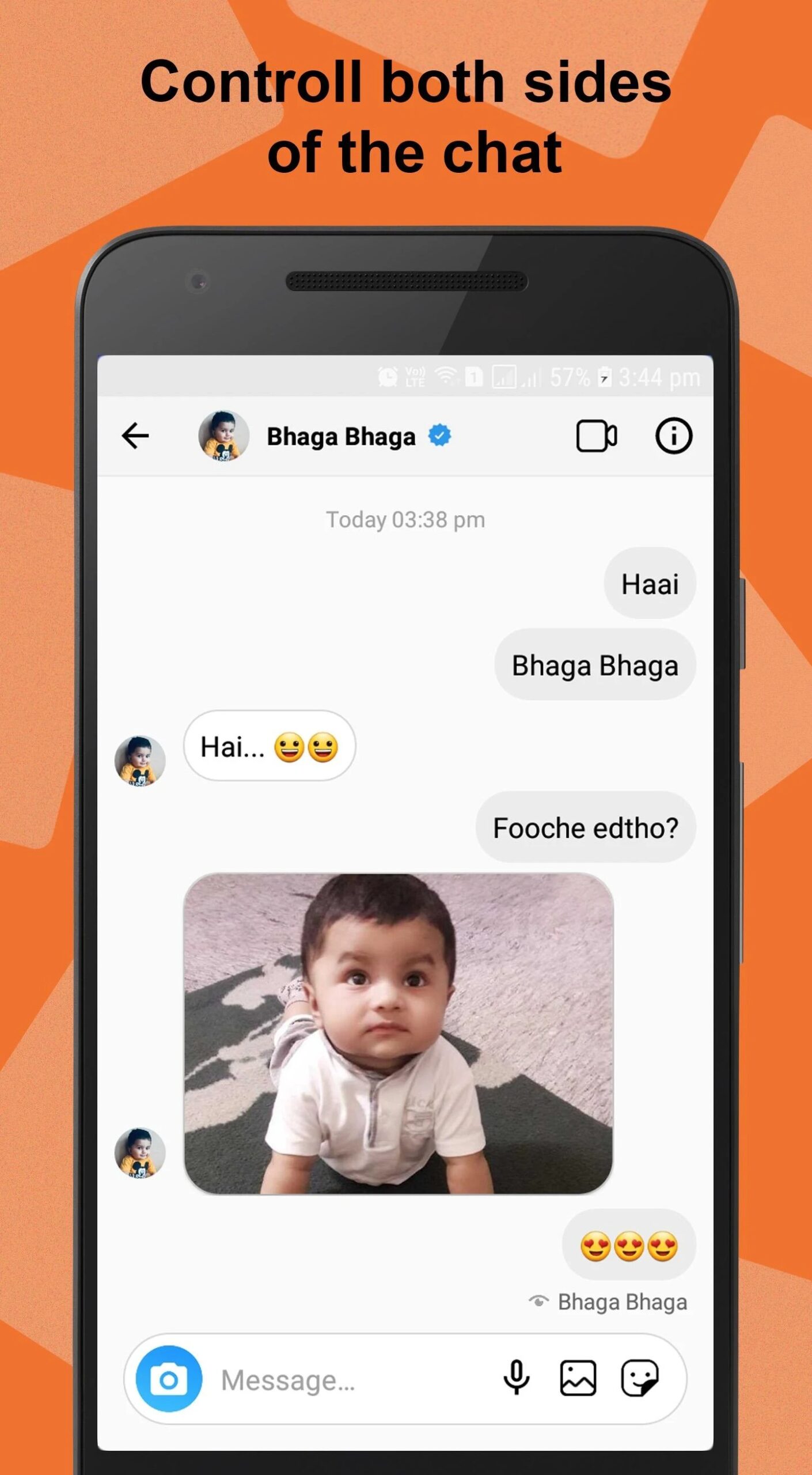 Fake Chat Post Inta Maker
This app is suitable for creating likes, comments, and correspondence from Instagram. Create and take screenshots. Let the followers not doubt the veracity of these pictures!
Have fun with your friends, make jokes, and cause bewilderment and even jealousy. Make jokes and keep your stories amazing. In the app, you can add and edit a fake photo of your profile. Then create a funny dialogue, comment, like, or caption.
Send photos and videos to the fake chat and respond to both of your interlocutors. A set of emojis will decorate your conversation. Create a unique story!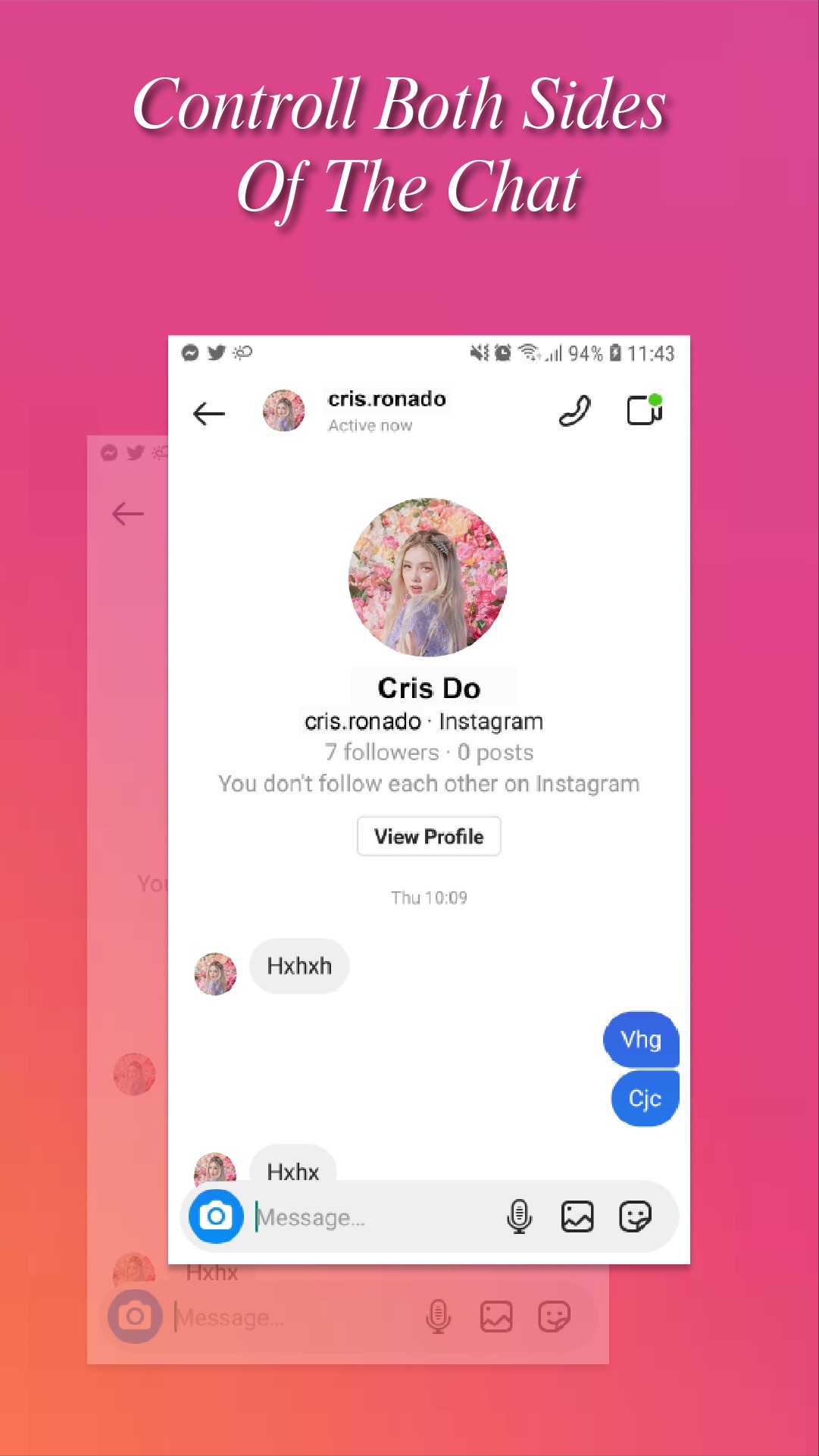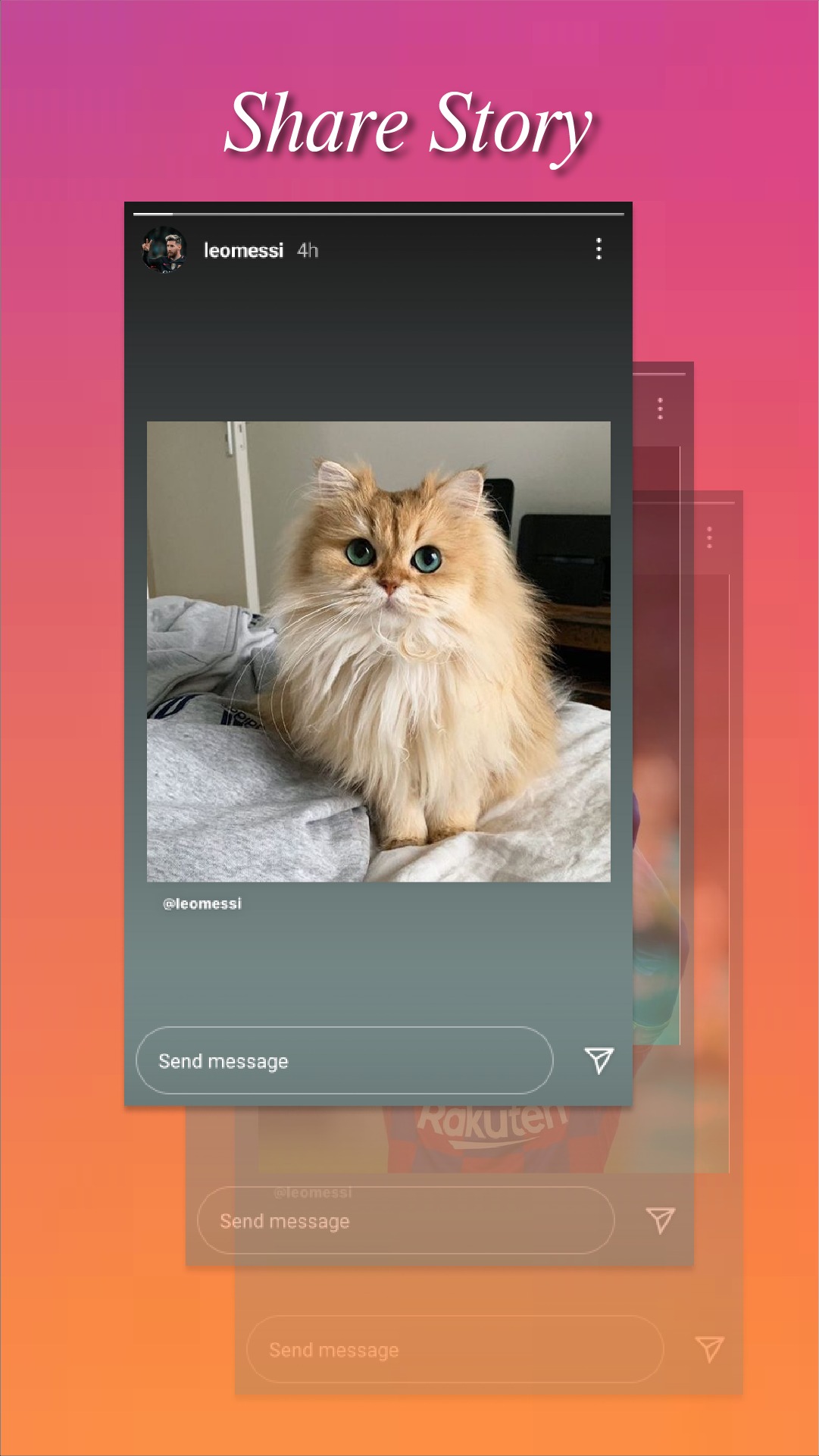 Fake Chat Conversation – prank
In Fake Chat Conversation, users can create fake chats to prank their friends. The app looks like a messenger, but it is not a real chatting app.
The application supports an unlimited number of messages. Plus, it is extremely lightweight, so you will install it in a couple of seconds.
After launching the app, you will get to the homepage that looks like a traditional messenger. Then, the app will ask you to create a chat, group, or add a contact.
When you add an existing contact or create a fake one, it will be displayed in the list. Tap on it and start editing the chat. So, you can type everything you want in the chat, download pictures, and add stickers or audio recordings.
Furthermore, the app even allows you to attune call and video calls. For this, just press the top right buttons. You can also download a profile picture, set up the date and time, customize chat settings, or even select online status.
As soon as your fake chat is ready, the only thing you have to do – make a screenshot and send it to friends. Prank your friends and have lots of fun!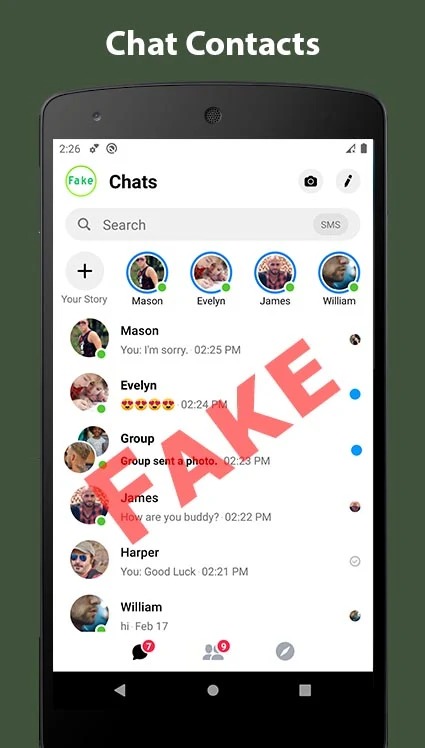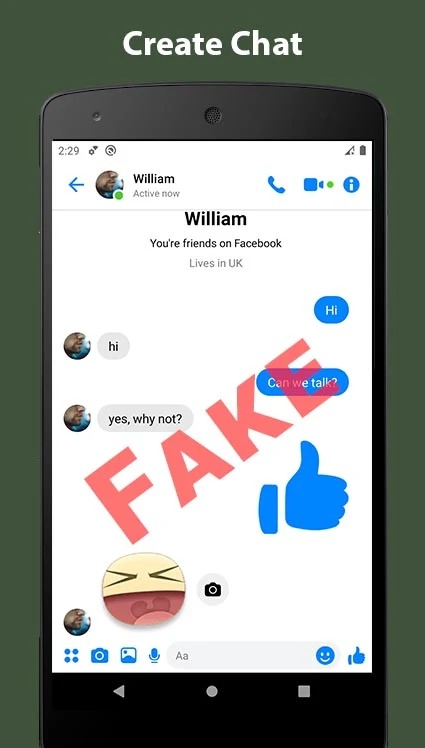 Fake Instargm Chat, Post, Prof
Create realistic chats in the Instagram app. Having installed it on your phone, you can quickly fake stories and direct messages.
Make your friends believe that you are invited to Scarlett Johansson's party as an important guest. Tell everyone that your page has over one million followers. Get important notifications that are copied from a real social network.
You can even change your identity. Adjust any area: photos and videos, stories, number of likes and followers. Add some fantastic stories to your feed. For this purpose, use the generator of stories. Decorate it with emojis and photos to make the post more realistic.
Keep correspondence from two participants at the same time. The app is not directly connected to Instagram and can only be used for entertainment. With its help, you will significantly expand your collection of pranks.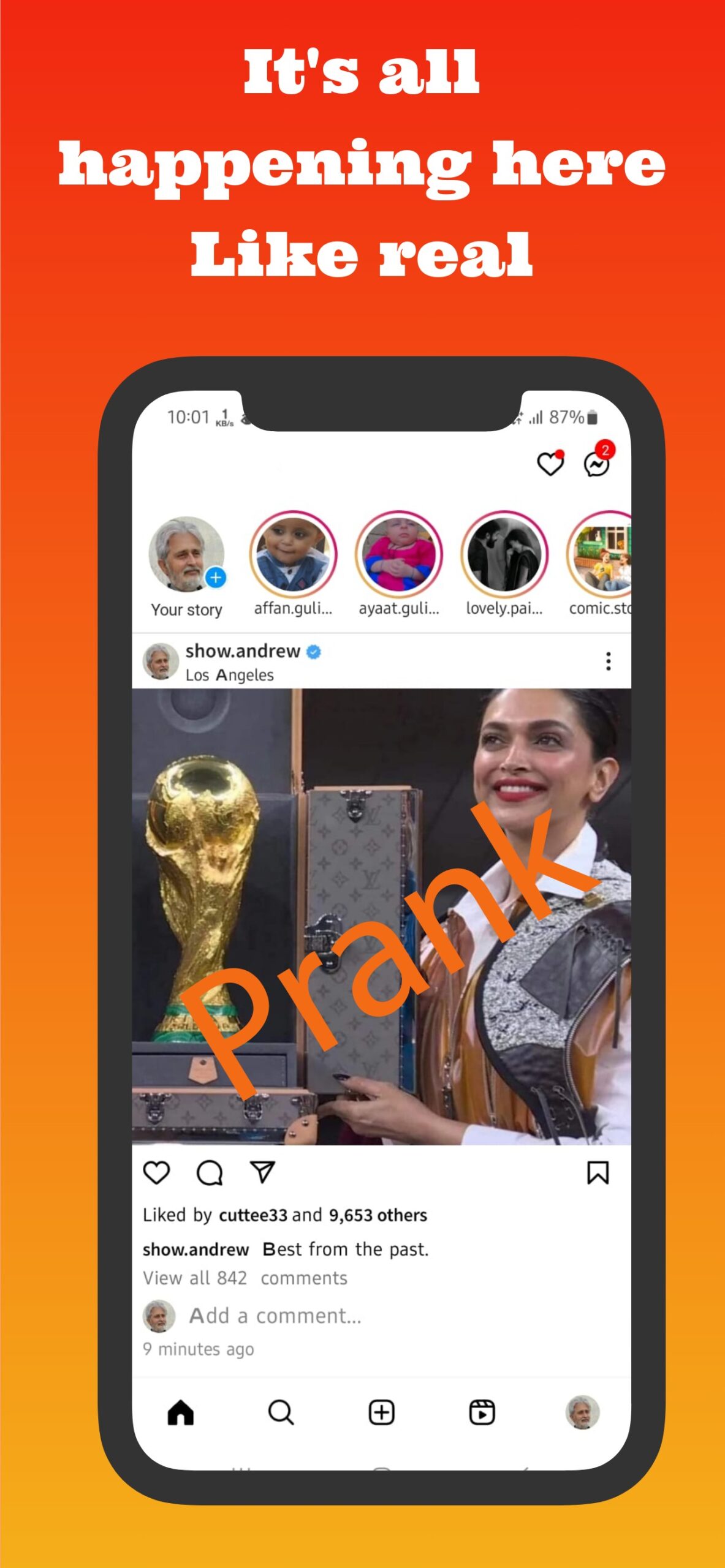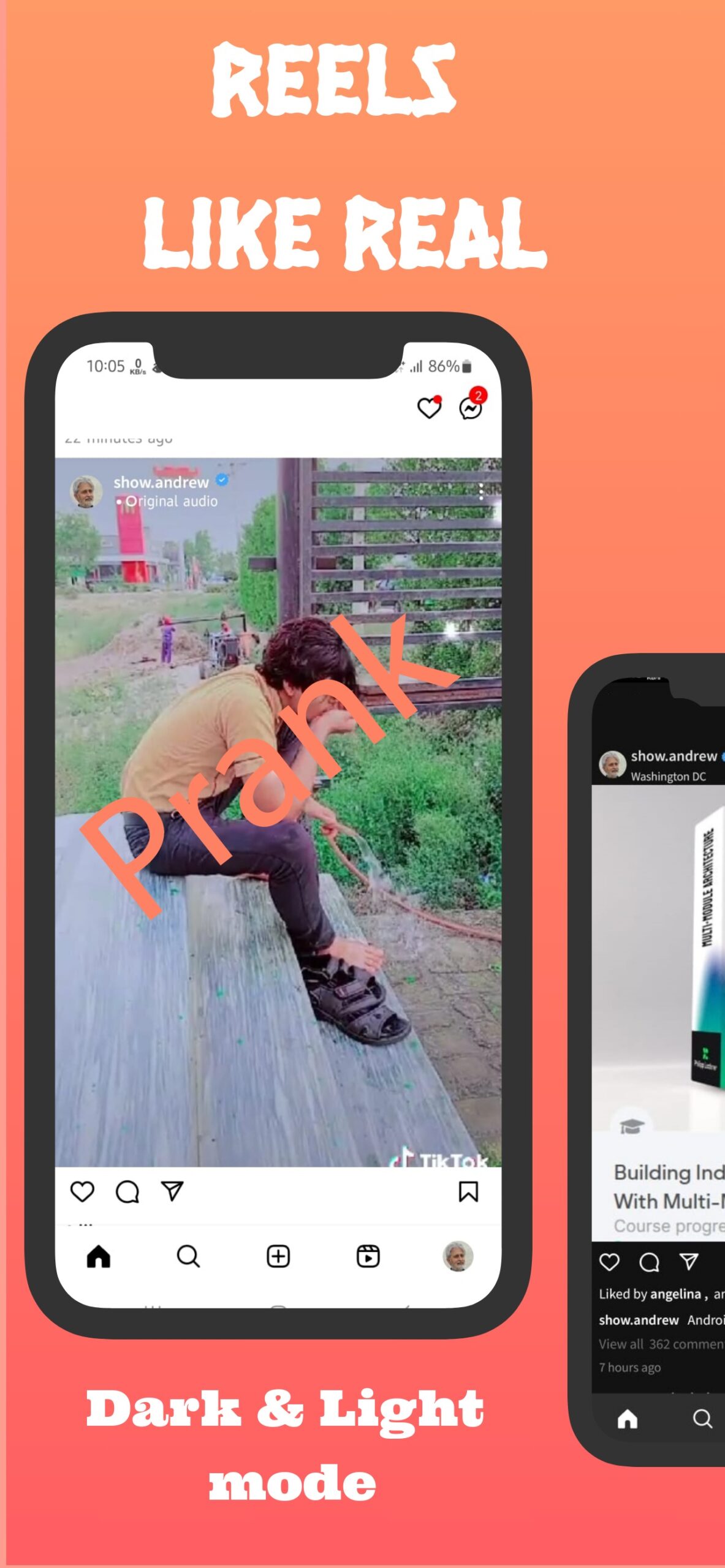 iFake: Fake Chat Messages
Using iFake, you will be able to conduct correspondence in any convenient format. The app is suitable for mimicking conversations in popular messengers including Instagram, Twitter, WhatsApp, and Telegram. Choose the option you use most often in your daily life.
Next, specify the identity of your interlocutor. It can be a famous singer or actor, the most popular girl at university, or an ex-boyfriend. Shock your friends with what is happening on your phone screen. Send provocative messages, and add emotions in the form of photos or videos.
The functionality of the app pleasantly surprises everyone. You will get the opportunity to copy chats from different messengers, add emojis, and attach files. Use the ready conversation for pranking an unlimited number of times, because it can be saved on your phone and opened at any time.
All notifications will exactly repeat notifications from the specified messenger. iFake is the ideal platform for free pranks.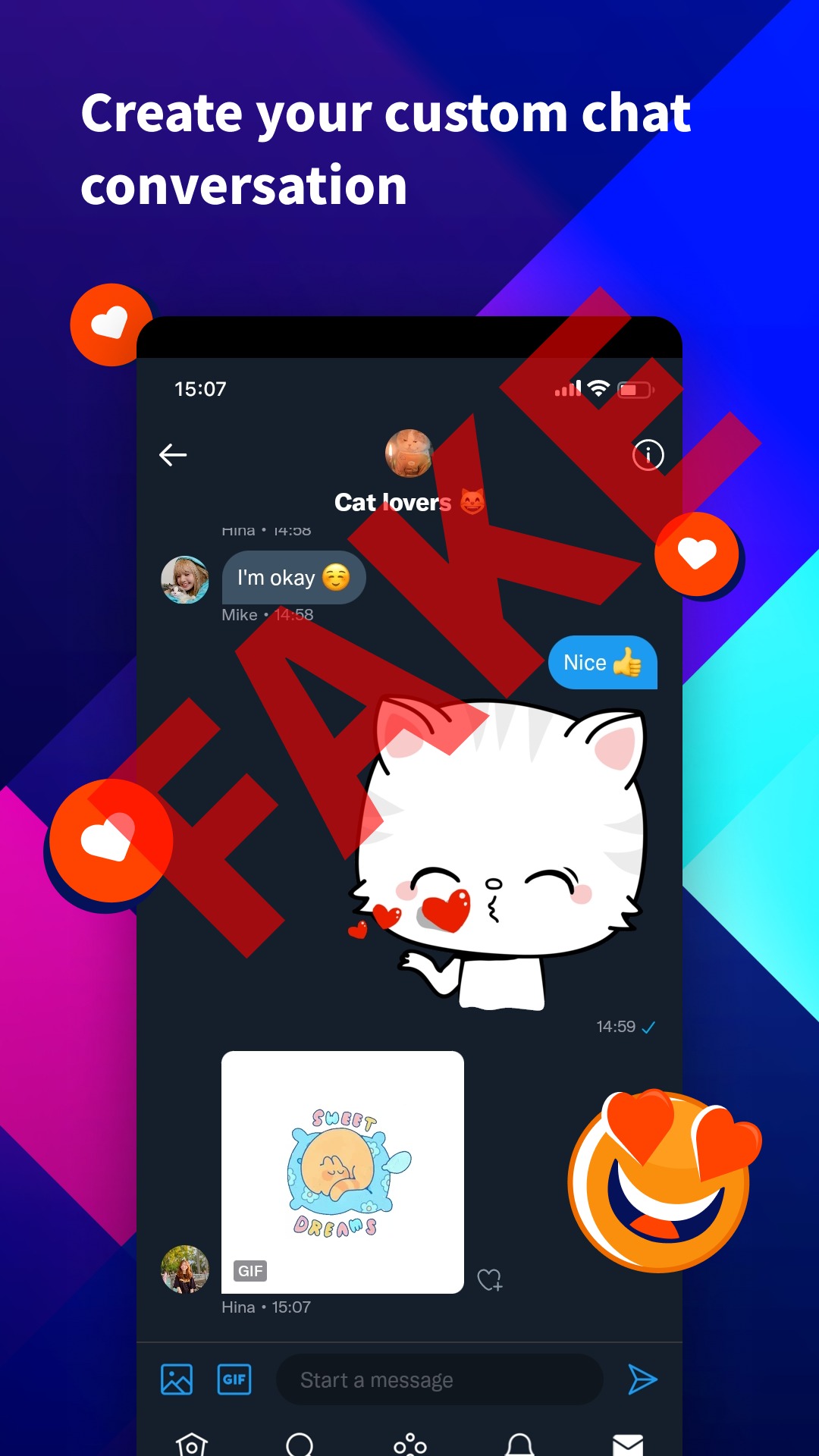 You may also like: 10 Best Instagram Repost Apps for Android & iOS
Dummy App – Fake Chat Post Prof
Welcome to Dummy, a free app for prank conversations and fake posts. If you want to diversify communication in messengers and prepare a cute joke for a group of friends, this app is what you need.
All functions are clear. All the little things that are important when communicating with real messengers are thought out here. This applies to the ability to create group chats, comments, and publications.
Change your avatar and your name. Become incognito and take the chance to create an interesting prank.
To start the process, you need to choose a social network or messenger. Dozens of the most popular options are collected here. Start a new dialog, and publish an unusual post on your page. Get thousands of likes and comments on your entries.
Feel yourself a popular blogger. Take a screenshot of your correspondence or post to get proof for your friends. With Dummy you have a chance to become a real master of jokes.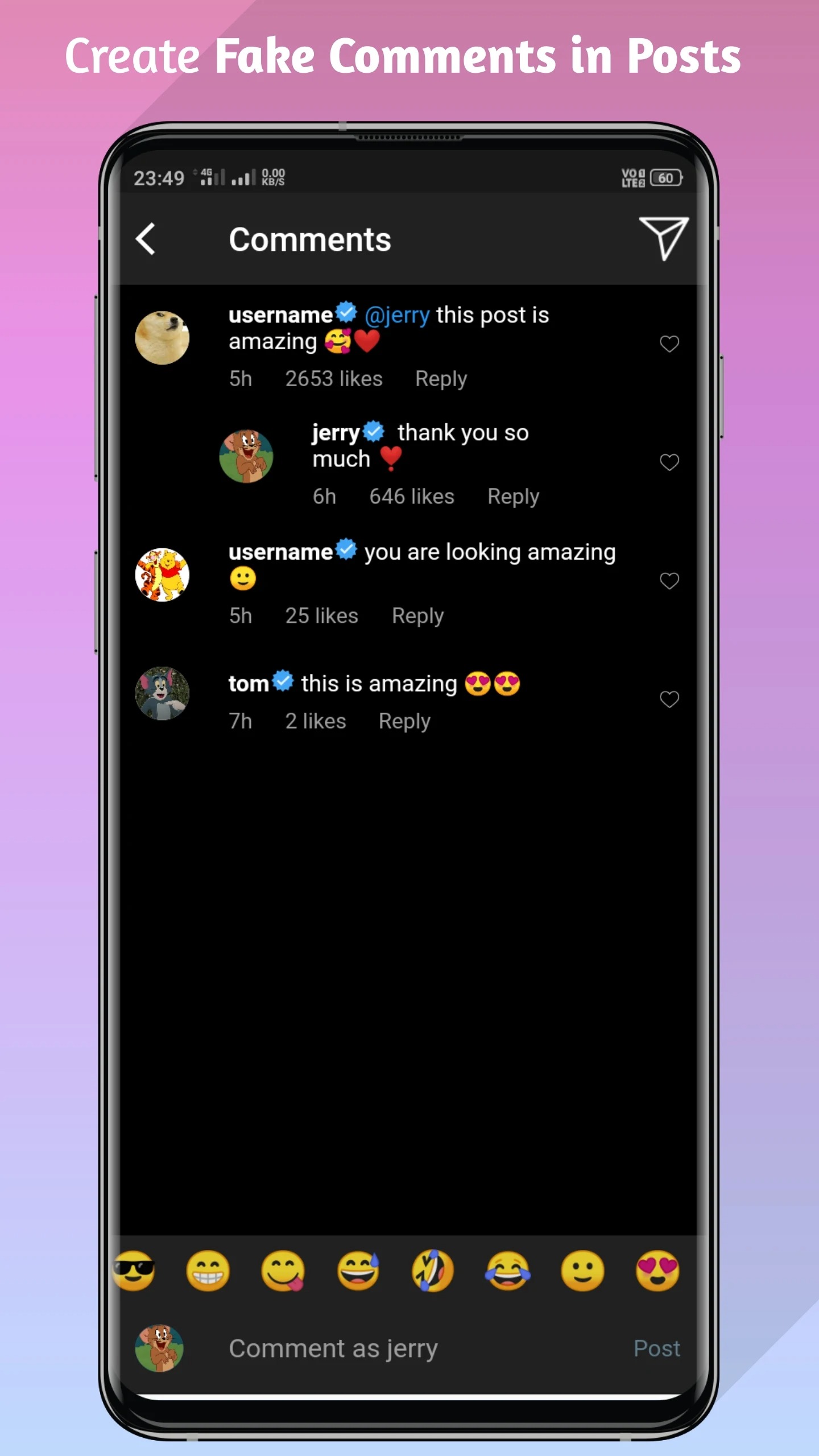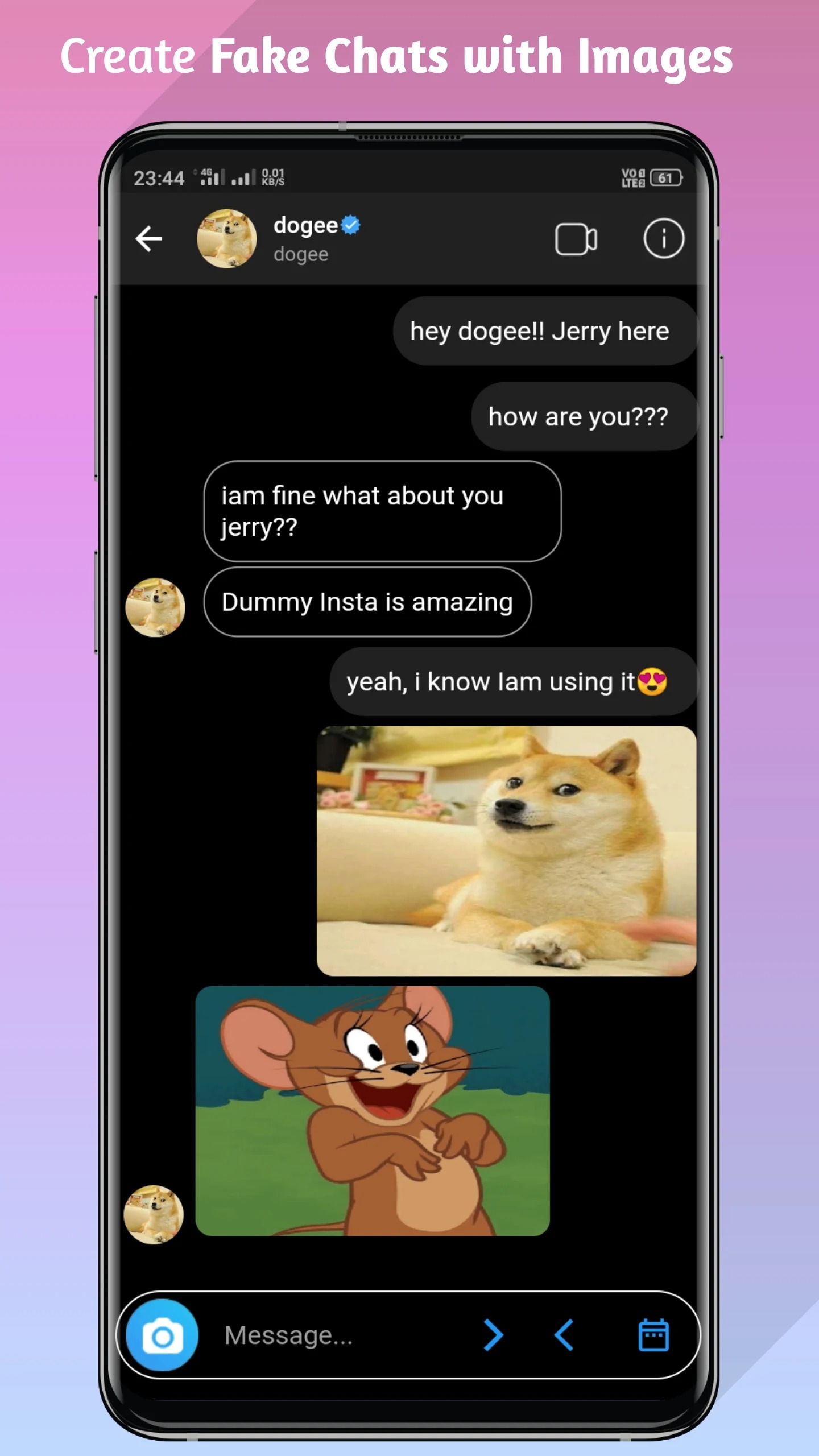 Chat Story Maker: Fake Message
Chat Story Maker will be a great option for having fun if you are an active social network user and messenger. Fake chats have never been so realistic. You can create an unlimited number of chats in seconds.
Choose any conversation partner that best suits your intended prank. You are both a sender and a receiver of messages. Thus, you can safely dialog on any topic that will surprise your friends and family.
You can create a profile that many can only dream of. Get recognized by millions of users in minutes. In this app, you can fake a conversation on Facebook, or Instagram or send fake SMS messages. You can also send more than just text messages here.
Finish your idea by sending a private photo or an entire video clip. No one will be able to predict your prank, as all chats are depicted in full compliance with the original.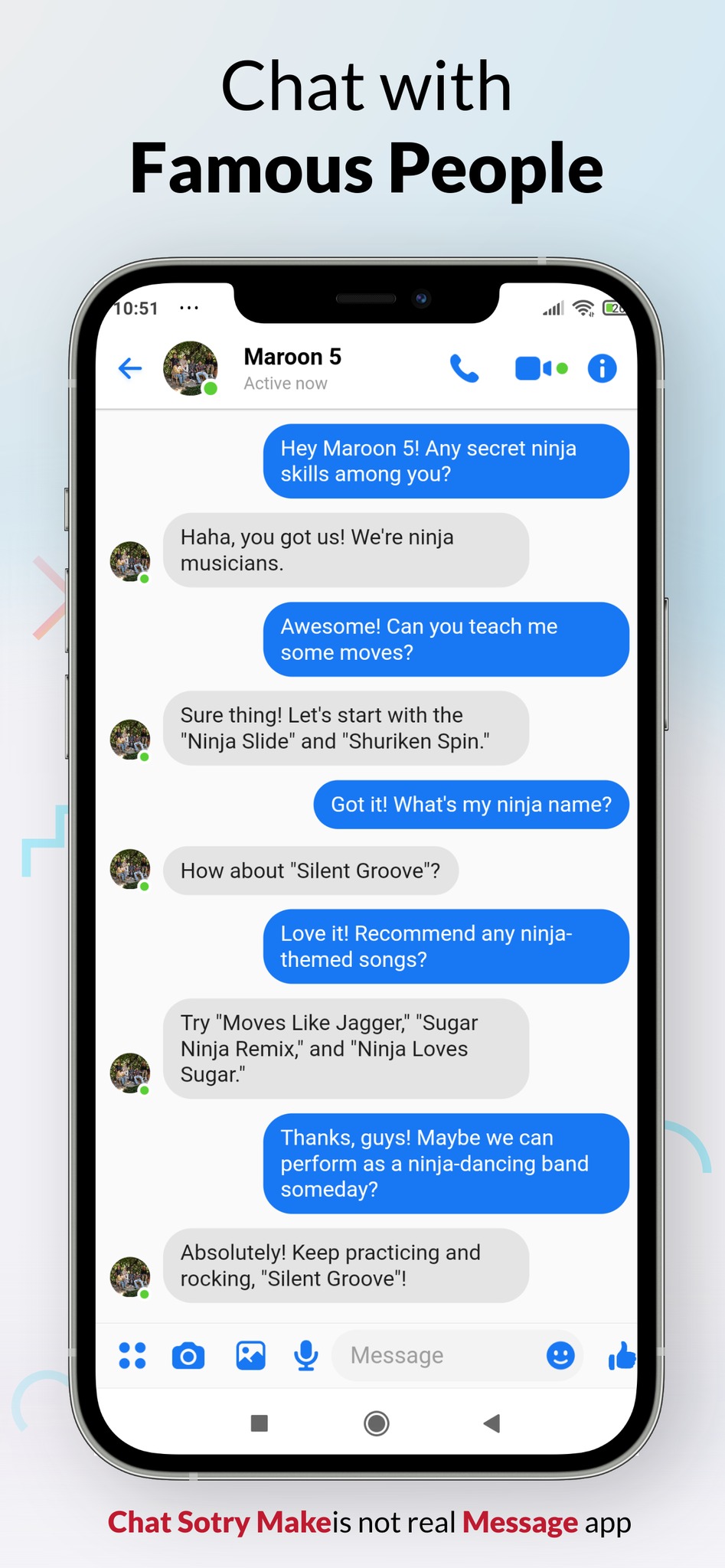 Prank Post, Chat & Direct Mess
Take advantage of the perfect opportunity to prank your friends. This platform is for creating fake chats on Instagram. Bring your ideas to life with a few clicks. You can create your correspondence with anyone, including your favorite actors and public personalities.
Choose any interlocutor and start a fun dialog. Just like in a social network, you can add audio and video files, photos, and emojis to your text messages. You can also create posts and write comments on them.
The chat looks so natural that none of your friends and acquaintances will be able to know about the prepared joke in advance. You can record the ready dialog on video or take a screenshot. This will become proof for friends who will have doubts about the authenticity of what is happening.
Do not waste time on doubts – download the app and become the king of pranks without difficulty.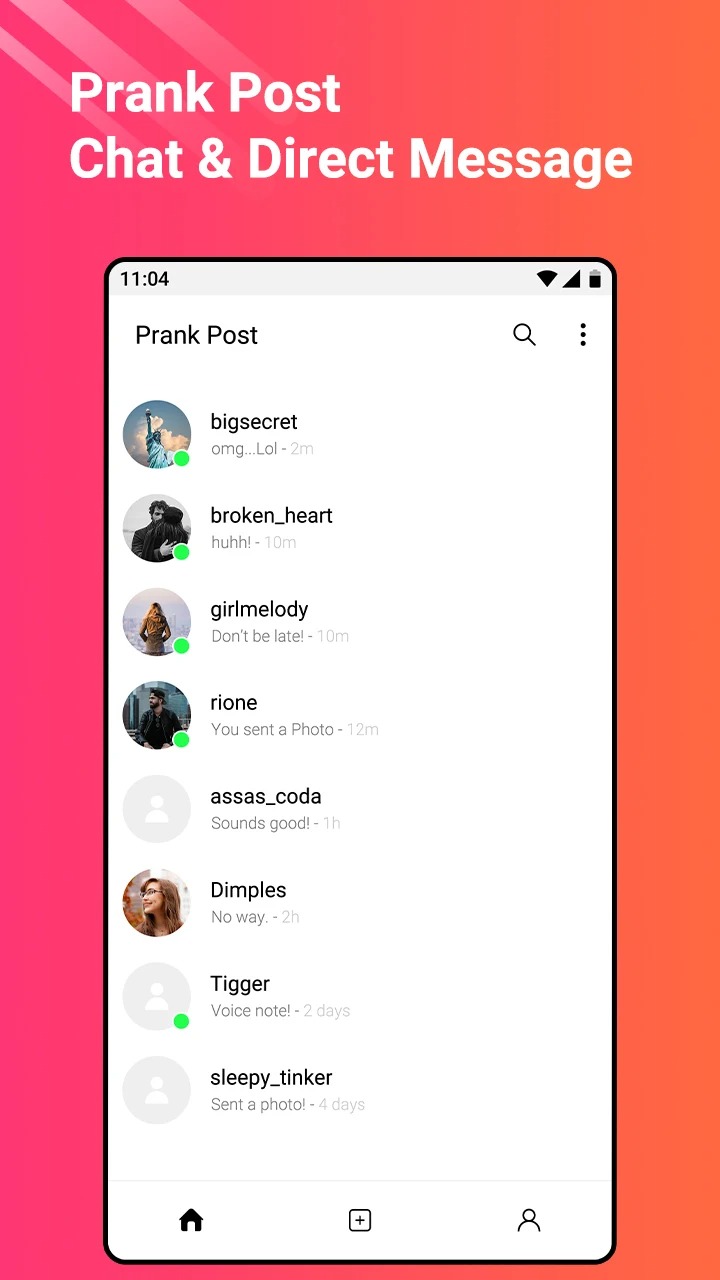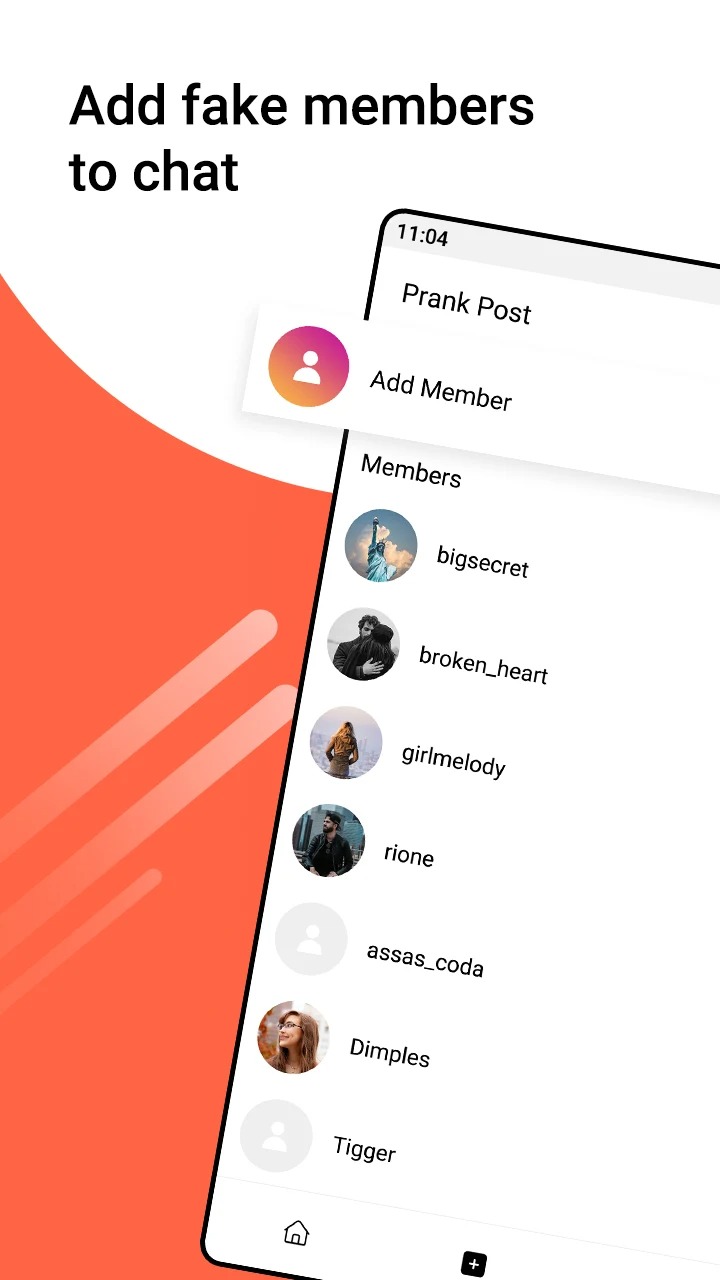 Fake All – Call, Chat, Message
If you are a true prank buff, we advise you to try a Fake All app.
Due to this tool, you can generate a fake chat, make fake calls, and even receive fake message notifications.
As you pass a quick installation process, you will be instantly transferred to the home page. Here you should tap on the desired option – e.g. Call, Chat, Message.
After selecting an appropriate option, you should choose from both interfaces – Messenger or Whatsapp. Then, tap on the preferred background picture for the fake messages. The app offers some pictures by default.
If you want to create a fake call, you can also set up the built-in timer and customize voice settings, ring and vibration sounds.
When everything is ready, click on the Preview button. The app will demonstrate to you the screen that looks similar to the iPhone screen.
In the last stage, you should take a screenshot and instantly share it with your friends and relatives.
As for the application's interface, it is extremely simple to manage. You will not find any superfluous features, that's why even inexperienced users will quickly find out how this app works.
Furthermore, the app allows users to customize a great variety of settings. For this, just tap on the Edit button top right of the screen.
To sum up, Fake All is a must-have tool for all kinds of users – both adults and children. But keep in mind that Fake All app is developed only for entertainment purposes.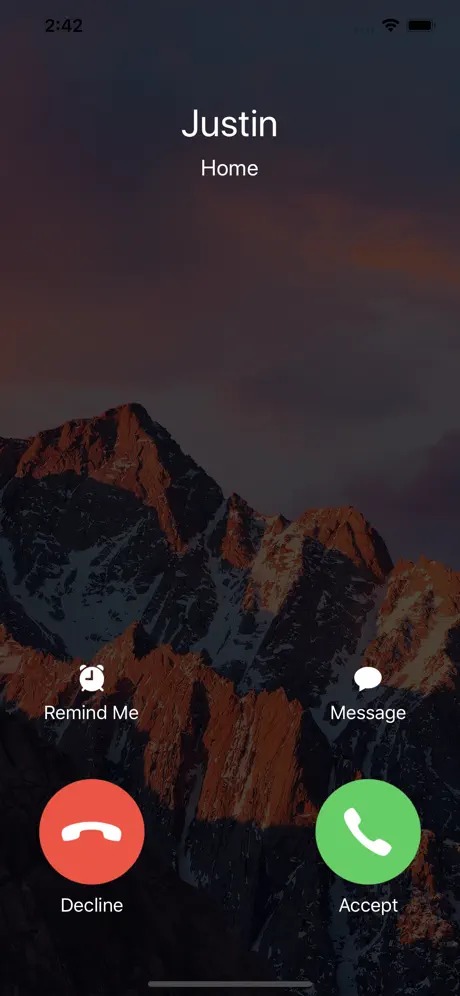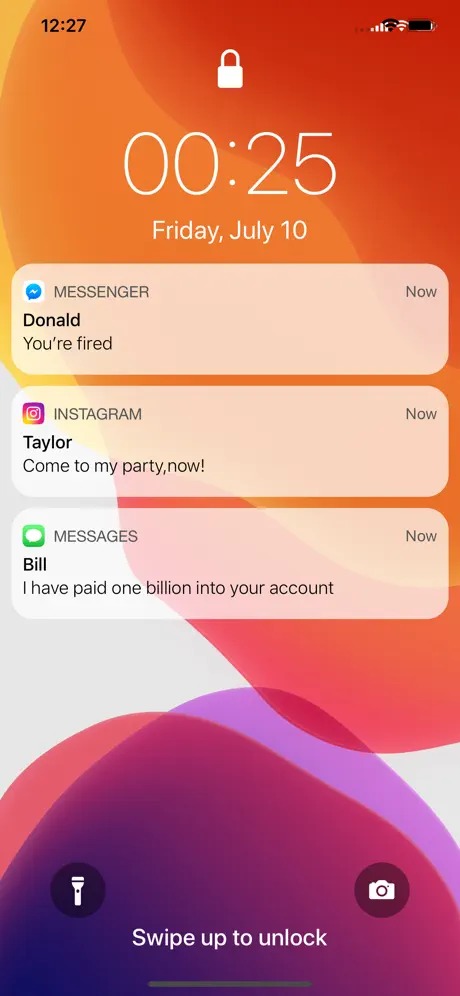 Fake Messenger – Fake chat
This is an app for creating deceptive chats. Subscribers will not notice the difference, the conversation will look like the real thing. Create legendary jokes, which will then go viral on social networks.
You can edit the message text, sender and recipient names, and delivery times. Add your favorite stickers and adjust the details to your liking. Send any number of messages, simulating private chats or conversations.
The easy-to-use app doesn't take much time. Take a screenshot when you get the right result. Send it to your subscribers and surprise them with fresh content. Don't limit your sense of humor!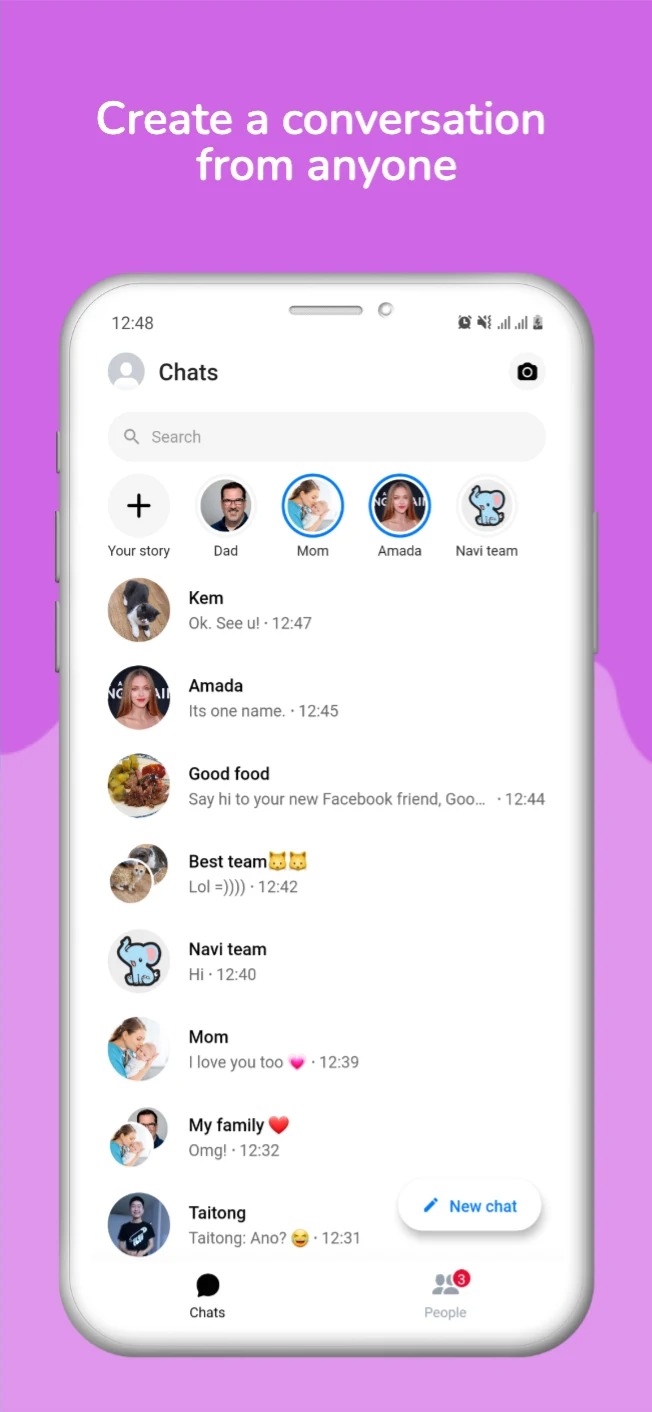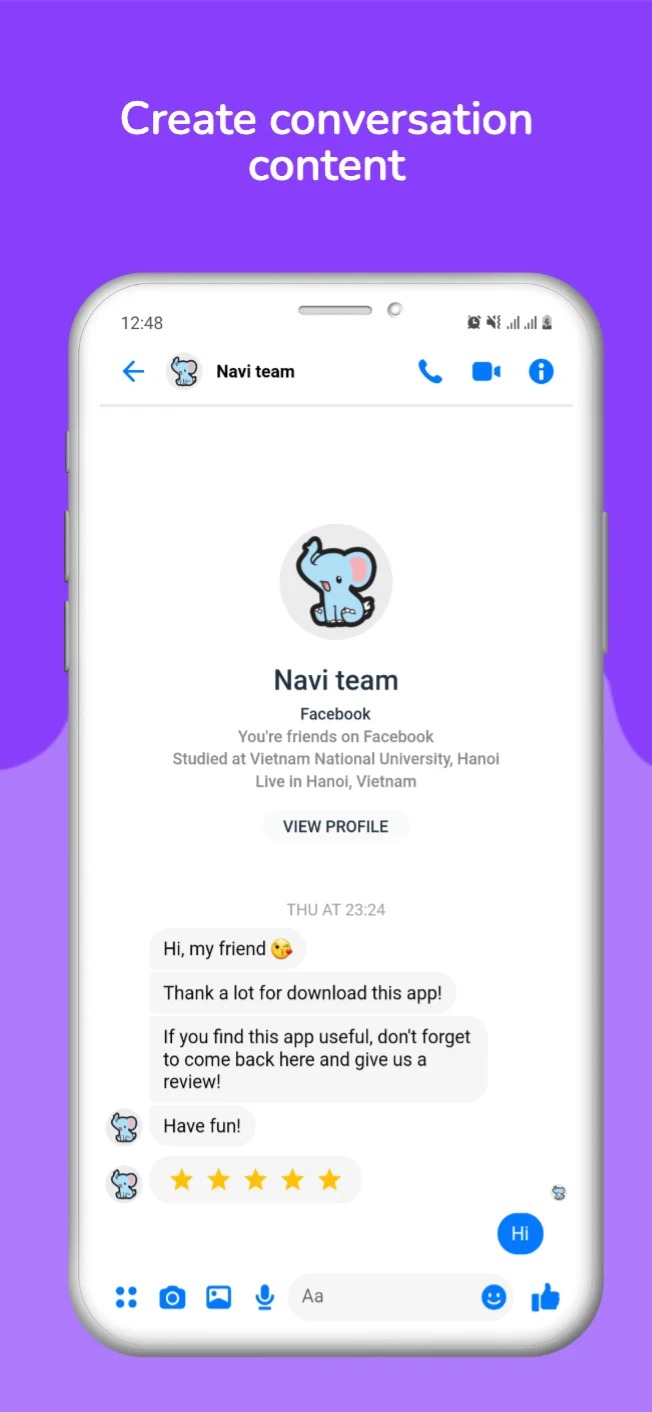 You may also like: 11 Best Deepfake Apps (Android & iOS)
MeMi Message & Fake Chat
As you can see, those apps aren't really creative when it comes to choosing the name. Therefore, we have another fake Instagram DM app with a trivial name Fake Insta. It is quite popular on the market and it's far more popular than the majority of its competitors, so what is the reason we put it last?
First of all, the user interface design. We understand that the developers obviously tried to make it as accessible as possible, but it is way too plain and boring. What is more, we don't like the number of integrated ads in the app.
As for the main features, the app does what it says and allows to create of a fake direct message, but there are no additional features, no possibilities for customization, and frequently it freezes. On some devices, it doesn't even run.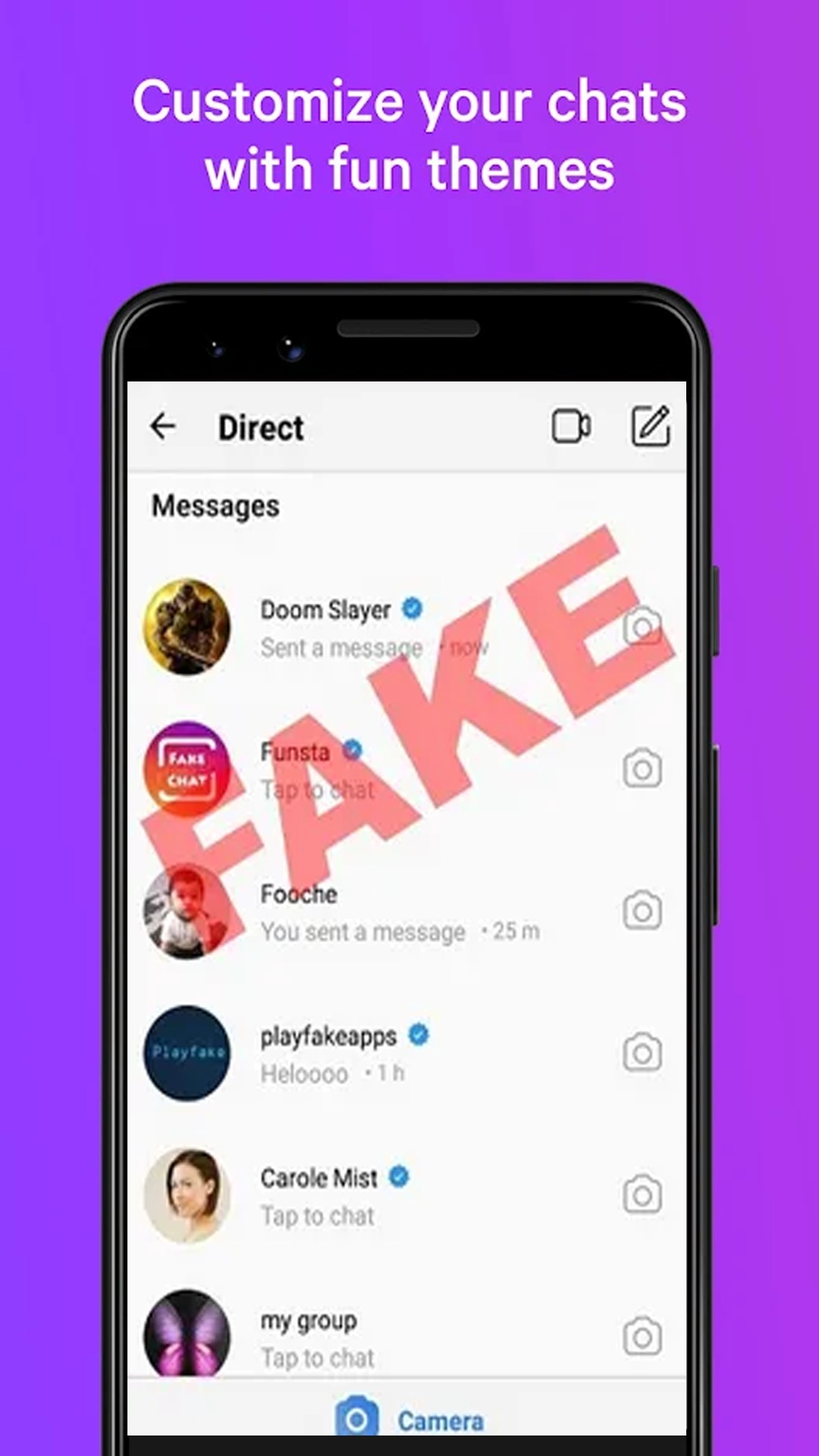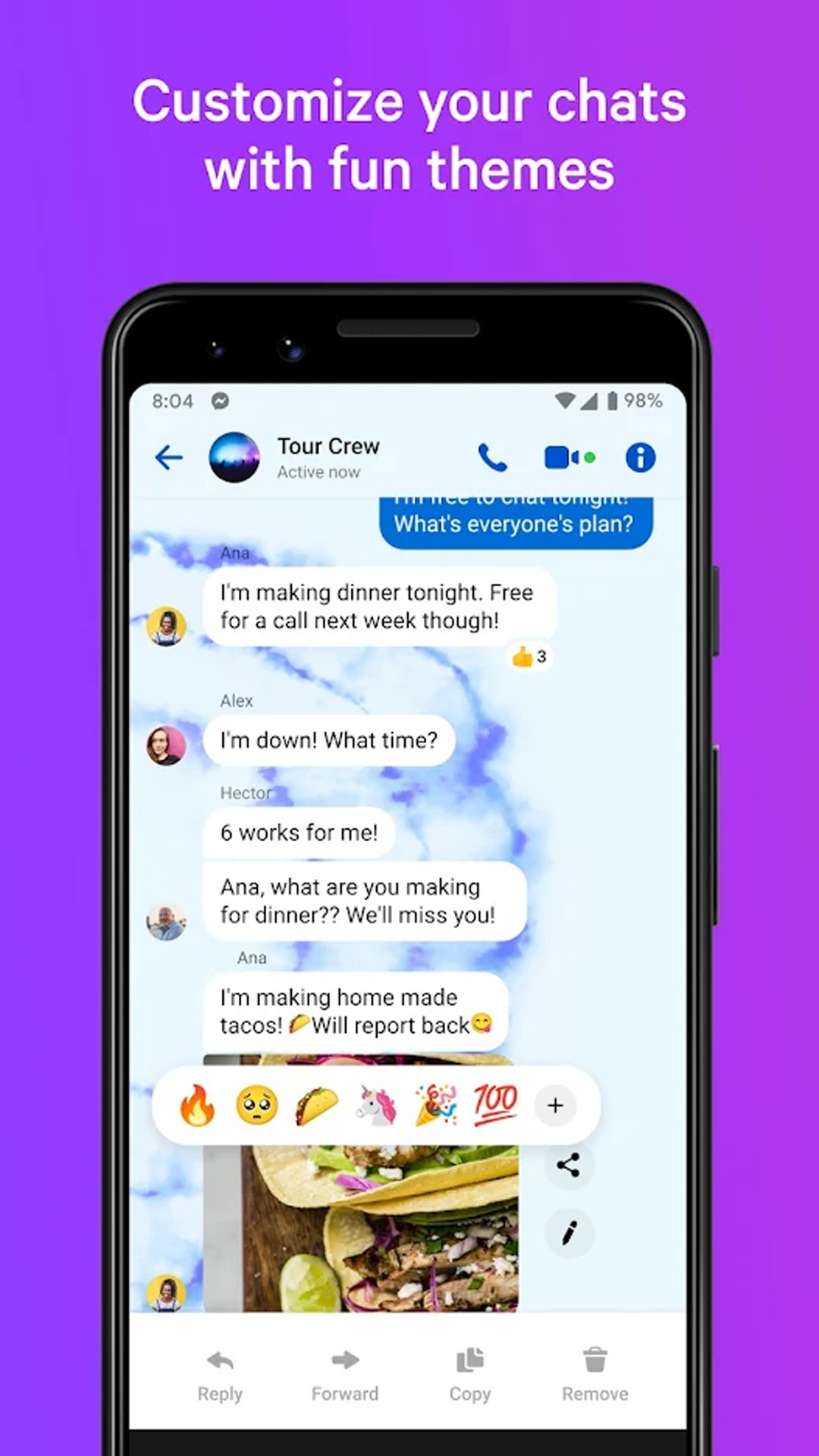 In addition to conversations and Stories with celebrities, you can use accounts of your friends and acquaintances in each application. For example, you can create a chat with a friend's girlfriend or create a chat room where all your friends are present.
But we warn you: in case of fake conversations with real ordinary people, be careful. Every day you come across your family, walk and meet with friends. They may simply be offended by you, especially if you make a very evil joke. Be careful.
Use all of the applications presented only for the purpose of harmless jokes and pranks. Make sure that other people's reputations are not hurt, and then you will definitely have fun with your friends.