Today we are facing a very difficult situation, when we have to forget about parties, lectures, going to the gym or to restaurants or cafes. In such conditions, many people don't know what to do and how to entertain themselves.
Still, we have to stay at home and do something in order to keep ourselves busy. There are many ways to do it: reading books, doing exercises, talking to your friends online, etc.
Another nice option is to find some interesting apps that will entertain you. This is what we have done. Here is a list of the most exciting apps that will keep you busy during the time of quarantine.
Plants vs Zombies 2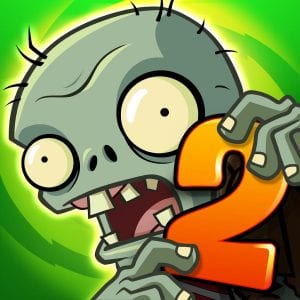 This game is extremely popular, most gamers have played it at least one time. But if you haven't, it's high time you tried it.
The game itself is so addictive. Once you start, you can hardly stop, because there are so many levels and challenges. You can discover a huge number of locations as well.
This game requires building good tactics and long-term thinking. What you need to do is to protect your house from zombies. But you can not shoot them with a gun, that's not how it happens in this game.
You protect yourself via using plants. The thing is that every plant has its own special abilities: shooting with peas or fireballs, protecting, poisoning zombies or making them change the direction of their movement.
This is why you need to study well all the plants (you can do it using the Almanach of Zombies and Plants).
This game is free of charge, but you will have to put up with the add. Still, they don't appear too often, so it's unlikely you will be distracted by this.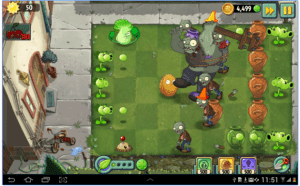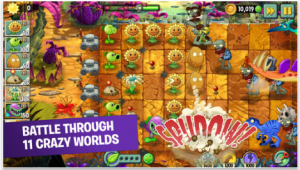 You can also check: 13 Best high graphic games for Android & iOS
The White Door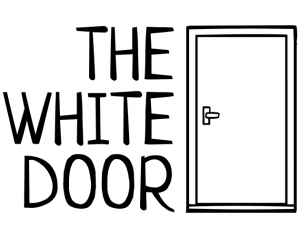 Here you play as a character that has partly lost his memory. He is suffering severe memory losses and some phycological issues that do huge harm to his life.
The name of your character is Robert Hill and he is in a hospital. You need to go through his daily routine multiple times in order to recollect the lost information.
Are you ready to look into the darkest corners of your memory? You will be surprised how many details (both pleasant and disturbing) are hidden there.
Another nice detail of the game is its hand-drawn graphics. It reminds of Neverending Nightmares a little bit. But the White Door is more psychological than disturbing.
The game costs 2.99$, but it is worth buying due to its adventurous plot. It can be downloaded from Google Play as well as from iOS.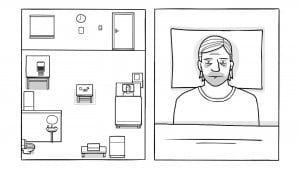 Mortal Kombat X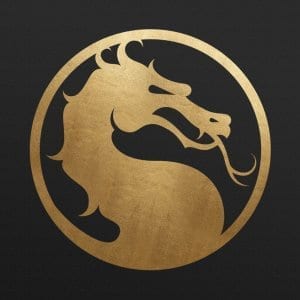 This is a very addictive game, so be careful. This is a thrilling fighting game that will not leave you indifferent to it.
Choose a fighter and take part in legendary combats. There are many available modes: brutal 3 vs 3 fight, special tasks, challenges, and classic modes.
The game is personalized: you don't have to change any settings or give additional details about yourself, just play. Mortal Kombat X will automatically understand what appeals to you most of all.
In Mortal Kombat X you can also find a very good system of discounts. It's perfect for buying new characters and weapons to use later. By the way, MK11 characters are much more advanced and have more superpowers.
Ant the graphic is really stunning, which is typical for Mortal Kombat. It is especially cool to play it on a tablet.
MK11 is free of charge, but there are some in-app purchases. But all the basic stuff is free, so download it and enjoy it.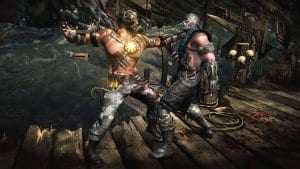 Geometry Dash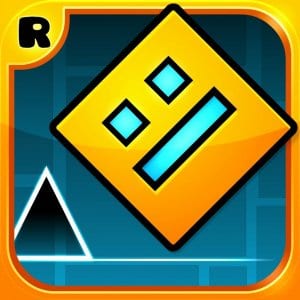 This game will definitely keep you busy and make you stay home.
The aim of the game is to go through obstacles, jumping and flying over or under them. It's not as easy as it may seem from the very beginning. The speed of your movement gradually increases as you play.
Even though the game is not simple, it gives you the opportunity to break your own records.
According to the feedback from the users, Geometry Dash is one of the most relaxing apps. No wonder its rated 4.7 out of 5 in App Store and 4.4 out of 5.
Geometry Dash costs 1.99$ for the download. It's not too much, because once you buy it, all the levels are available. The app can be found in App Store, as well as Google Play.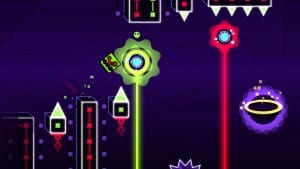 Terraria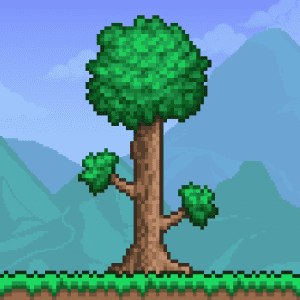 This is a perfect Minecraft-like game, where you can explore, build, destroy, dig and do whatever you want. Create a copy of your house? No problem. Build a huge city? Easily. Make a beautiful garden or a farm? A good idea!
There is a survival mode, where you have to fight for your life and face difficulties. But if you are looking for something easy and calm, there is a free zen-like mode, where you just do what you would like to.
You don't have to impose limitations on yourself – let your fantasy be free. Create as many words as you like.
There is a possibility of multiple playing. Invite your friends to Terraria and build the world together.
The only downside is that you will have to pay for the download. Terraria costs 4.99$. It is available for Android and iOS users.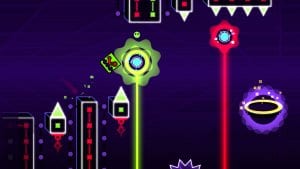 In the Dead 2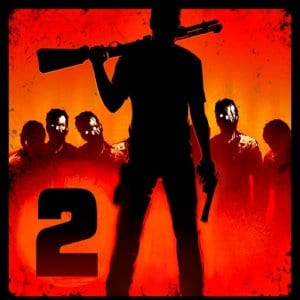 Imagine yourself being in the center of a huge and terrifying zombie apocalypse. Your main mission is to save your family. Do your best to survive.
However, this is not a simple shooter. Of course, you will have to protect yourself, but this is only one side of the game. What is really interesting is that there are 7 different endings. But it's you who decides how the game is going to finish.
There are 60 interesting stages of the game. Each of them is extremely important for the ending you get.
You will discover powerful weapons that will help you attack the zombies. The number of locations is also impressive – starting from the buildings to the streets of the city.
In the Dead 2 is rated 4.4 out of 5 in Google Play Market. In App Store its rank is 4.7, which is one of the highest ratings of the action games.
The app is available for Android and iOS users.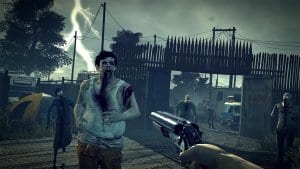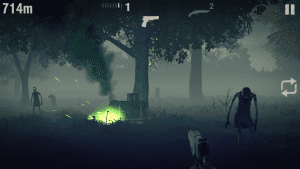 Eyes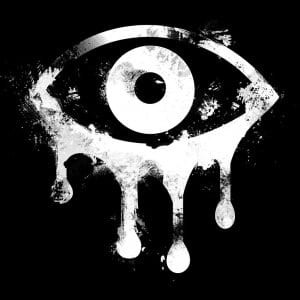 This one of the most exciting and a bit terrifying gamer. Eyes is an indie horror, so what you need to do is to hide from a mysterious creature inside the house.
Another thing is that you also need to collect little purses in order to get out of the house. Keep an eye on the drawings on the walls. Should you see an image of an eye, tap on it. So you collect such eyes and then use them.
These eyes help you to see the location of a creature. In other words, you see the house through the eyes o this disturbing creature. This is why you can figure out its location easily.
And if you see yourself, it means that the disturbing creature is right in front of you. If you fail to hide from the monster, you lose.
We need to say that Eyes is a horror. Keep this in mind, especially if you are looking for a family game. We would not recommend you to play Eyes with children.
Eyes are available in App Store and Google Play.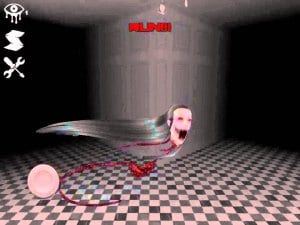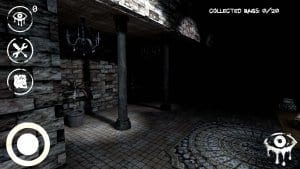 RFS – Real Flight Simulator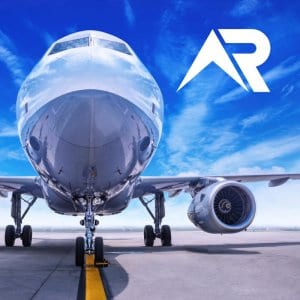 Have you dreamed of being a pilot of an aircraft? You can try to do it right now. This is one of the most life-like simulators.
The more you play, the more locations and aircraft become available.
This game is really thrilling, as it gives you a kind of real-life experience. You can practice take-off, turns and landing. The control of the vehicle is on a top level as well.
There is an option of talking to other pilots while flying. It is vital for a safe flight, as contacting others can prevent you from crashing into another airplane while landing.
You can choose the type of weather: snow, wind or a sunny day. It will influence the flight, for sure.
In RFS you can make about 40.000 flights on a daily basis.
The cost of this amazing simulator is only 0.99$. This is the price of the download, not a subscription. 1$ and you will get an opportunity to fly in the sky. Sounds great, doesn't it?
The game is available for Android and iOS.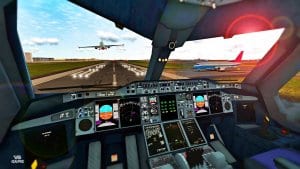 Life is Strange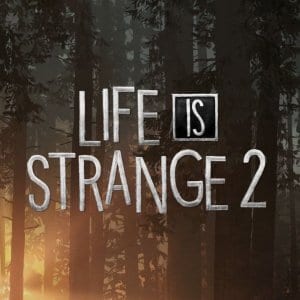 This is a story-based choice game. As you go through the story, you need to read the subtitles and pick one option that seems more or less logical and convenient for you.
Life is Strange totally corresponds with its name. When you choose an option you also choose the timeline of events that you will have to face. So every single decision matters.
You are in the center of a story about a student called Max. One he discovers that he has a gift (he can rewind time), his life completely changes. Now he can help people and save his friends using extraordinary abilities.
You can save or ruin your life just by one wrong turn. It sounds like real life though.
Unfortunately, the game is available for Android users only. It is free of charge.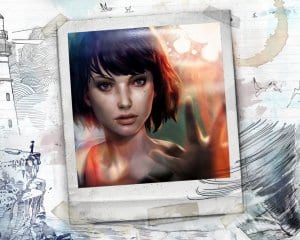 Motor Depot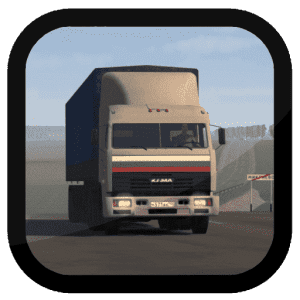 Another nice simulation, where you can test your driving skills. You can drive various types of vehicles: trucks, cars, CUVs and many others. More than 50 vehicles are available.
The control of the car is perfect – you will easily handle it. The most important thing is to react fast unless you do it, you will crash.
The game gives you the atmosphere of 2000-s. Motor Depot is different from most of the games of such a genre.
The app is available in Google Play Market only. Motor Depot costs about 1$.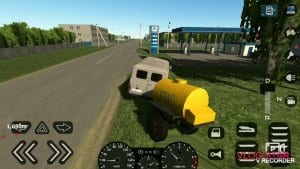 You may also like: 21 Best two-players game apps for Android & iOS