Have you ever looked at your pic and thought — "ugh, I hate this outfit"? Then keep reading this article!
Luckily for you, we've gathered together the best apps to change clothes in the pictures (Android & iOS). These apps can change the way you look on any shot as easily as pie.
With these on hand, you'll look like you're straight from the magazine cover. Some of them require a bit more effort than others, but you won't need any extra skills anyway. Let's get into it!
Picsart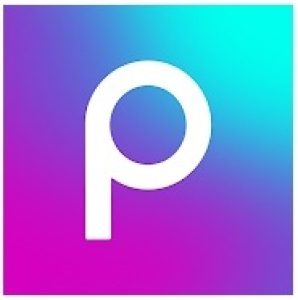 Does it seem like the Picsart app is included in all the editing lists? Most likely, yes. Does it worth the hype? Absolutely!
Let's be real — this app is much more than an editing tool. It's an ultimate platform that lets all kinds of creators unleash their creativity and make stunning pics and vids. Thus, it's no surprise this app can cope with changing your outfit on pics. However, you'll need to put some effort into it.
The thing is, this app doesn't have an automatic instrument to replace your clothes with smth else — but there's a still way to do it. And to cope with that, you'll need stickers. That's right, the app covers quite an impressive compilation of all kinds of stickers to decorate your shots with, including clothing items, accessories, shoes, and even hairstyles.
The mechanics are quite simple: use a search engine to find the desired item, add it to your shot and resize it until it matches perfectly. Plus, you get to mirror an item and spin it around as needed. You can also play with CC to make sure it fits with the rest of the pic.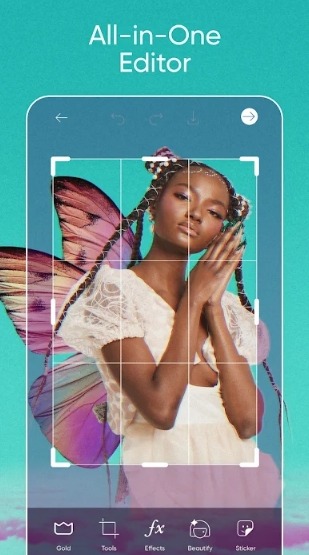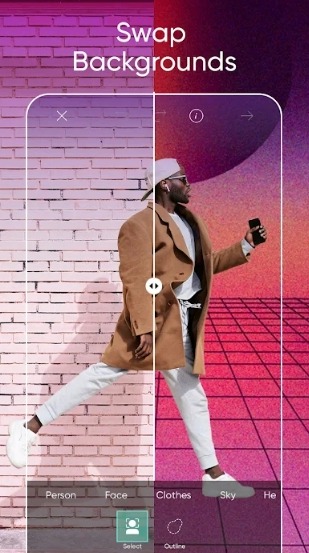 You may also like: 5 Best Apps to Add High Heels to Your Photos
combyne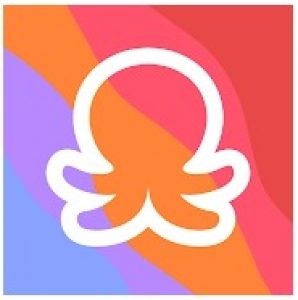 Next, we have a styling app that you can use to replace clothes on your shots.
Along with the previous app, this one doesn't have a special tool for clothes change — it's made to help you develop your style and keep up with the latest trends in the fashion industry. However, if you'll get a little more creative you'll quickly realize how to use the app for photo editing.
The app's main feature is a combining tool that lets you set up and plan your outfits. It covers a wide range of shirts, jeans, dresses, shoes, and other fun stuff you can add to your outfit board. All the pieces are sorted by categories for easy navigation, but you can use a searching engine for smth specific.
All the boards originally come with a plain white background, but you can change it by your will — and that's when the fun part begins. There are plenty of pre-made bgs you can use, but you may also load your shots.
So all you need to do is to select a proper pic, find all the clothing items, and place them on top of the clothes you were originally wearing. Then, you can save an outcome and share it on SM.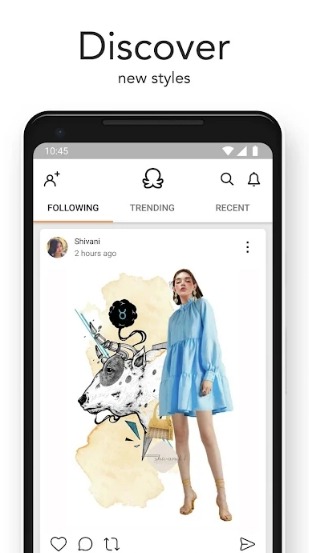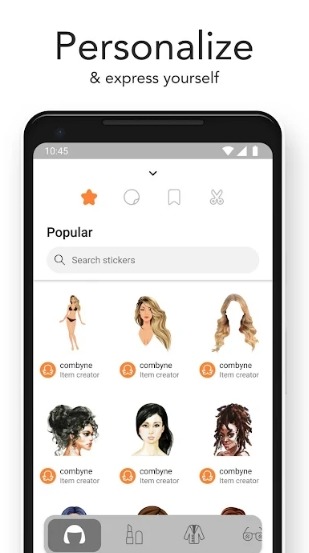 Change Dress And Clothe Color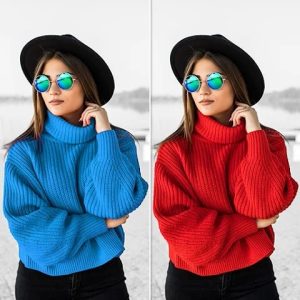 This is an indispensable app for design and advertising professionals. Csmartworld has developed a simple and versatile mobile app that allows you to change the color of your clothes in one click.
Anyone can use it absolutely free of charge. To get started, install the app on your cell phone or tablet, upload a photo to work with, and get instant results.
You don't need any special skills to work with this app. Its simple menu and versatility have made it one of the most popular among similar offerings.
You no longer have to waste your time and effort searching for a convenient and safe program. Take advantage of all the features offered. Change the color of your clothes as many times as necessary, select one of the offered closet options, and change the model's appearance beyond recognition. A huge number of tools are freely available to work with.
The app is great for professional use and for real fashionistas. Even the smallest details, from buttons to a picture on a T-shirt, are well thought out. Bright colors, stylish closet elements, and a large number of options will turn your work into real art.
You can edit the result at any time. Save and share your successful work with your friends and colleagues.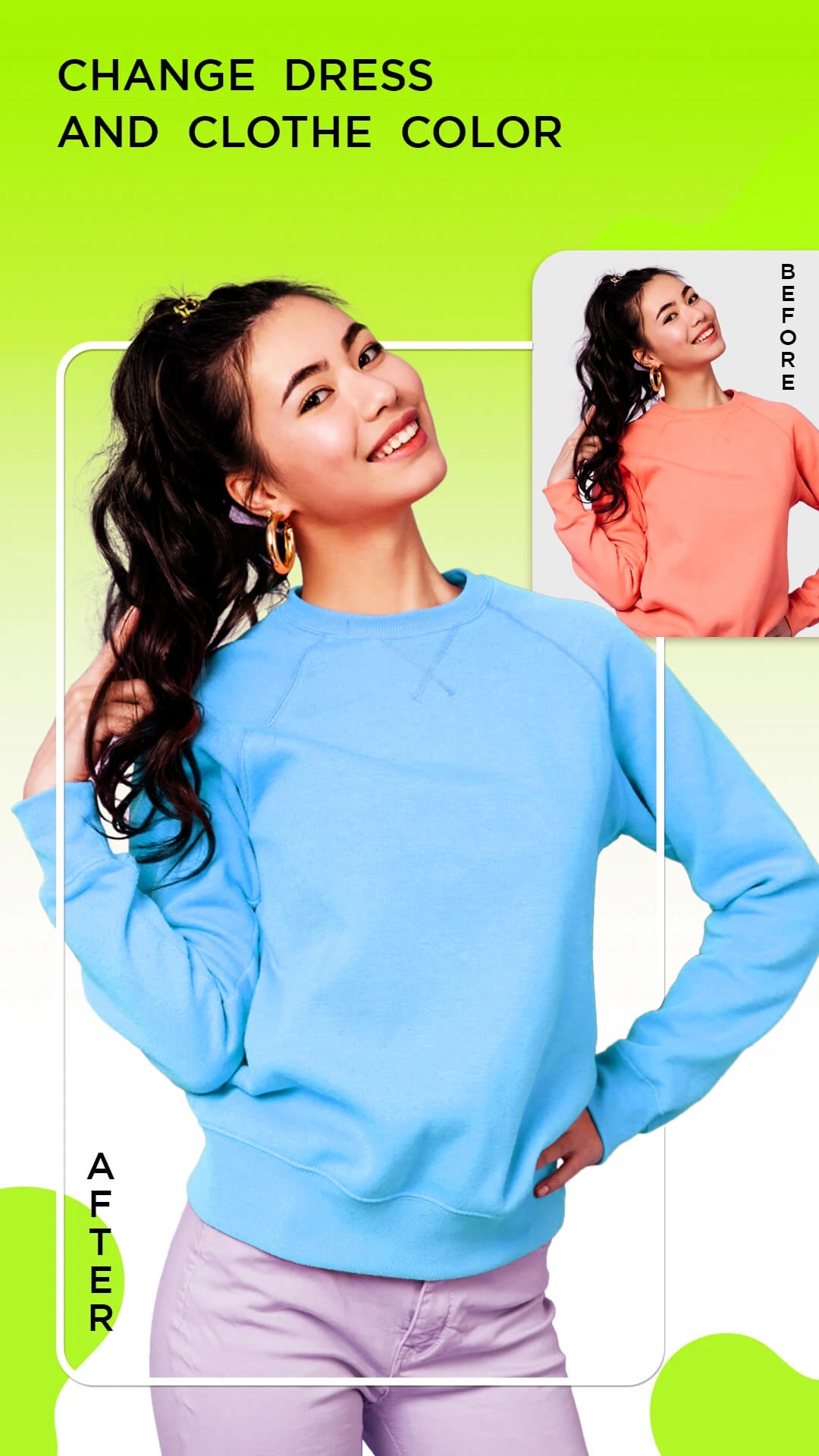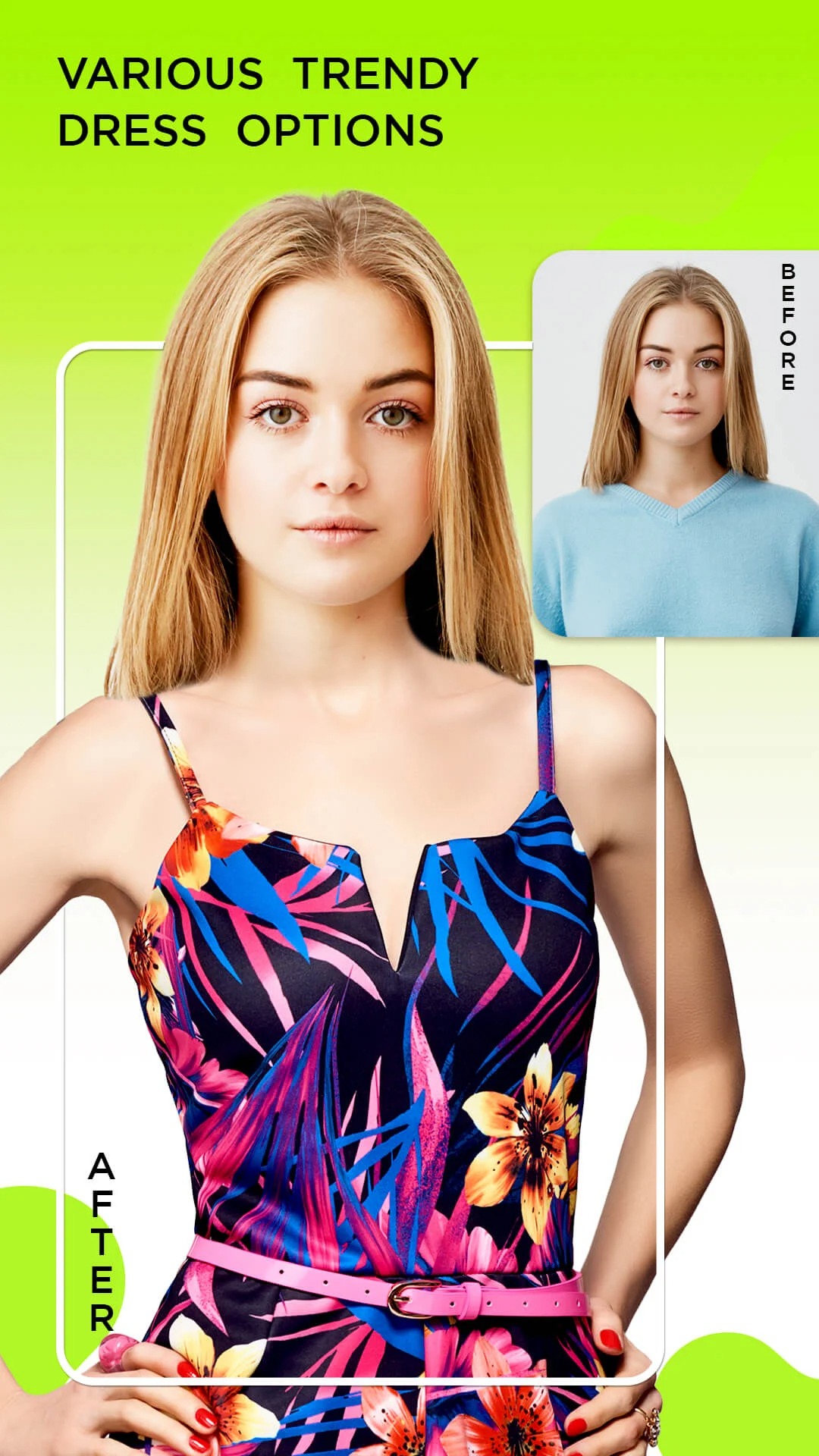 Recolor Dress & Clothes Colour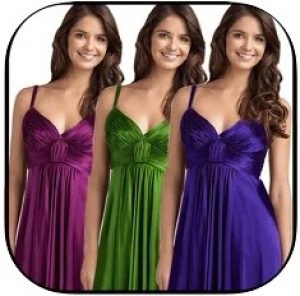 This is kind of a unique app that lets you shift the look of your clothes on shots.
In the first place, this app doesn't let you fully replace clothing items — you can only add the slightest changes to it. For instance, the app has a recoloring tool with hundreds of shades you can use to recolor your shirt or dress.
Herewith, the app doesn't affect the texture of your costume, so it looks as realistic as possible.
Beyond that, you get to regulate the intensity of the tone and play with blending modes till it matches your prefs. The coloring process is not automatic so you'll need to use a brush and cope with it by yourself. In case there are any mistakes — you can fix them with an eraser.
The app also covers a wide range of logos you can add to pics. All the items are categorized for easy navigation, and you can search for smth particular as well. You can rotate the logo as you want and adjust its blending and transparency if needed.
Once it's done, you may also apply some filters and effects. The app doesn't have paid packs or ads which is pleasing.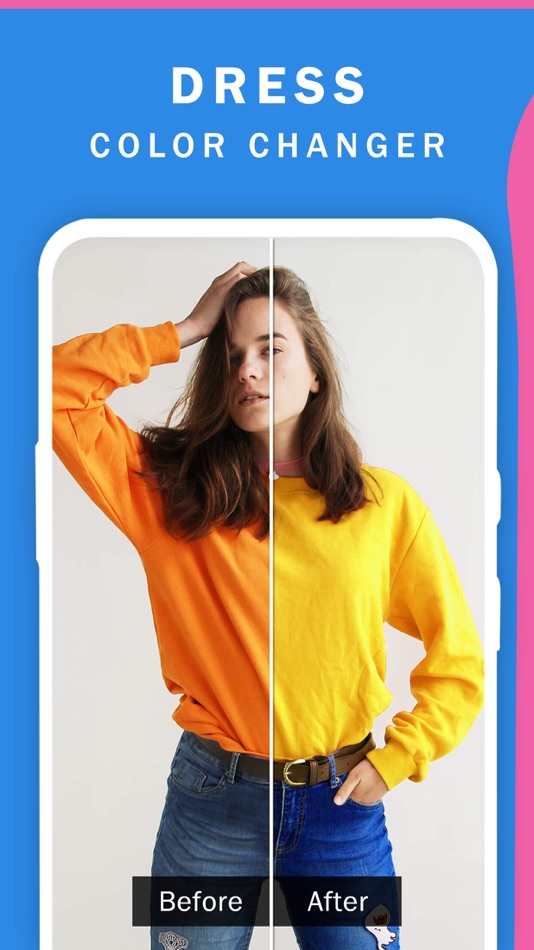 Stylish Clothes Photo Editor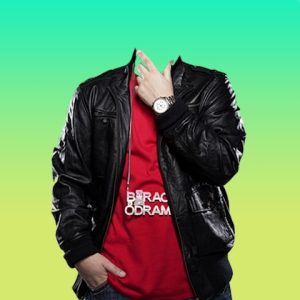 Want to make a stylish and colorful photo? Need a stylist to help you choose the right outfit for your photoshoot? The Stylish Clothes Photo Editor mobile app will help you with this.
It will help you create high-quality and stylish images in minutes. No need to spend time and money on the help of experienced professionals. Just leave it to the app and enjoy the result.
With Stylish Clothes Photo Editor, you can find a unique image and bring it to life. In a short time, you will create a complete image for any purpose: a photo for work, a dating site, or a photo album of relatives. Just download the app and choose a suitable option from the huge number of suggestions by the photo editor.
Use a high-quality photo with high resolution for your work. It can be a selfie or a photo uploaded from your phone. You will have at your disposal a huge number of different templates. You only need to stop your attention on the one that suits the situation more than others. Save the result and share it with your friends, family, and colleagues.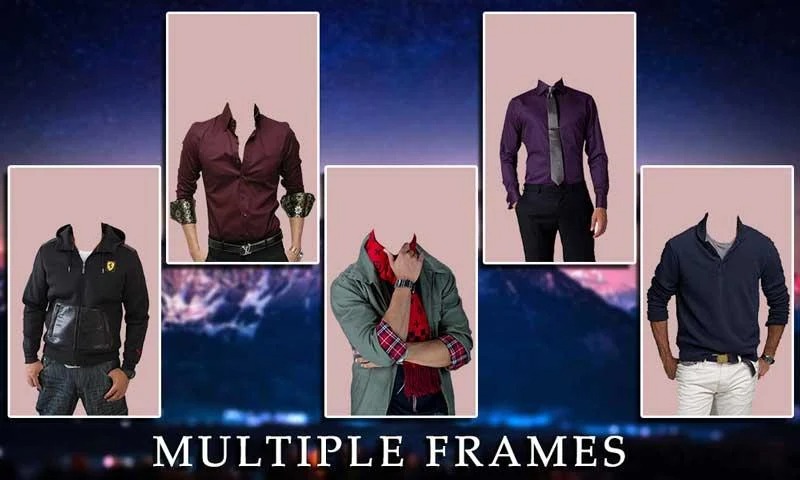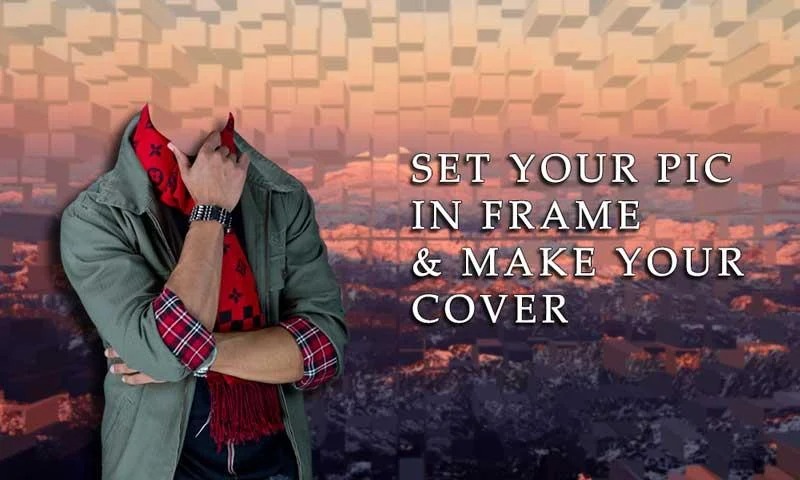 Dress Change Photo Editor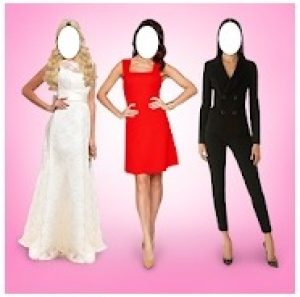 If you needed a simple instrument to switch tour outfits on pics in the blink of an eye — you've found one. The thing is — it may not cover all your needs as it's basically…an app filled with frames.
That's right — this app is bundled with all kinds of fashion and beauty frames for you to try.
There are dresses, hairstyles, makeup, accs, and more fun stuff to experiment with. However, these are not some individual items you can add and modify to match your shot. The mechanics of the app only let you add your face to some pre-made pic of a girl wearing a dress.
Yeah, all the frames are HQ and all that, but it's not your pic anymore — only the face is. Plus, let's be honest, it will look hella strange in most cases.
Is there a way to make it work? Well, there are a few tricks you can try. First of all, make sure your own pic is taken with good lighting and has at least a decent quality.
Beyond that, choose a pic with your face looking straight to the cam otherwise it won't fit the frame. As for the variety of frames, the app covers casual outfits, extraordinary dresses, and more.
You can also go for a portrait look to try on makeup techniques and hairstyles. All the frames are free, so you can experiment for as long as you need.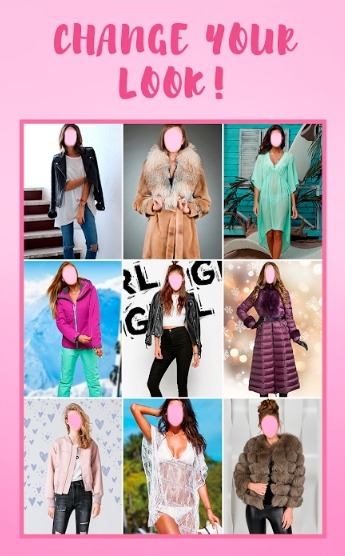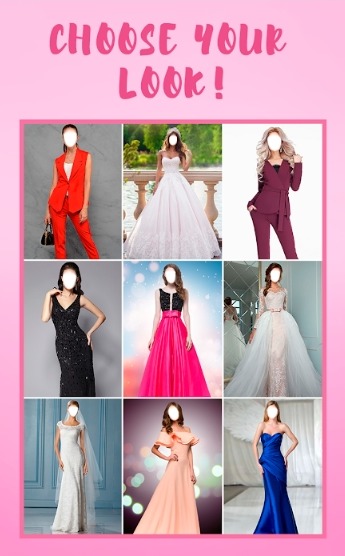 Check also: 6 Best Recoloring Apps
Women Fashion Suit PhotoEditor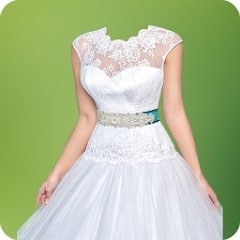 The Women Fashion Suit PhotoEditor mobile app will help you find your unique clothing style. Do you want to change your look but don't know where to start? Can't afford a costly professional? Create chic looks with an online photo editor.
PhotoEditor will give you the opportunity to check the chosen dress or costume from the side. Choose the appropriate accessories, and get a million compliments. The app is suitable for specialists in the fashion and clothing industry, as well as for users who need help from a stylist right now.
The PhotoEditor portfolio contains a huge number of outfits for all tastes. A gala event, a social party, or a lunch with a client. Using the app is as easy as possible. Choose a good-quality photo of yourself and put it on a picture with your favorite outfit. Check the result, compare it to other options, and choose the one that suits you best.
PhotoEditor contains folk and carnival costumes as well as clothes from famous designers. Enjoy the opportunity to wear a $10,000 dress, even if it's online. You'll be able to change the background or remove it altogether if necessary.
Edit the result directly in Women Fashion Suit PhotoEditor. Change the resolution and size of the picture in minutes. The program has been downloaded more than 5 million times, try it too.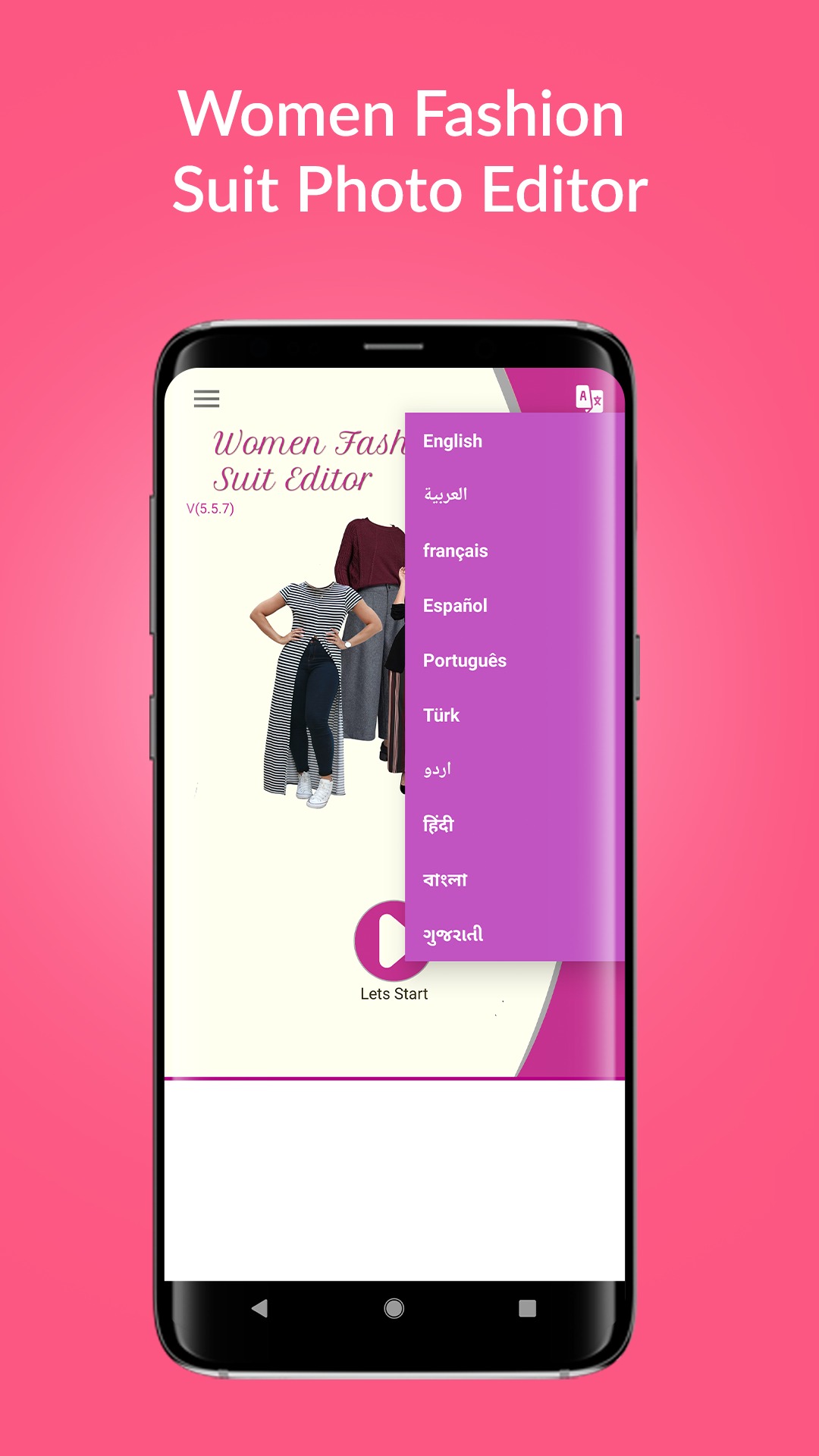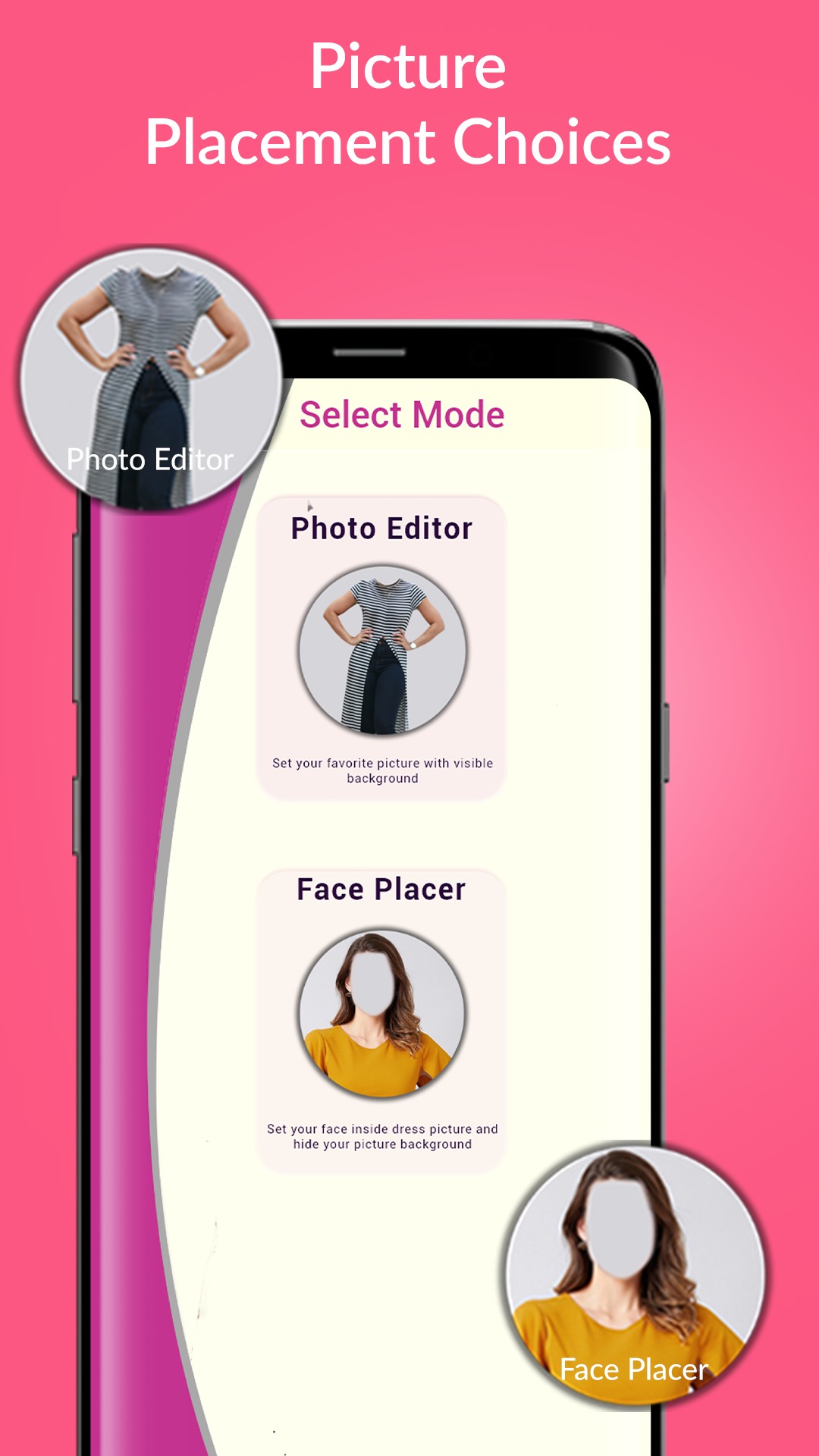 Primerun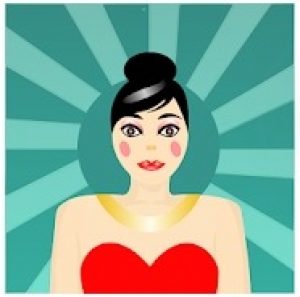 This is a virtual fitting room that lets you try on various clothing pieces, accs, and more.
The mechanics of this app is similar to the Picsart. Firstly, you select an item you wanna try. Then, you'll need to place an item on top of a clothing piece, regulate its size, rotate it, and spin it till it looks pretty realistic. You may also adjust the CC settings, blend mode, and all that.
The app covers a wide compilation of items for you to have fun with. There are clothes, accs, tattoos, hairstyles, and more.
The compilation regularly extends and there are always thematic collections dedicated to holidays. All the items are sorted by categories for easy navigation, and you get to mark the ones you like most.
Additionally, you can make cute collages and add some extra fun stickers if needed. Once you're done with the look, you may rather save the pic or post it straight on your SM. The app doesn't have sub packs or ad banners so no worries about that.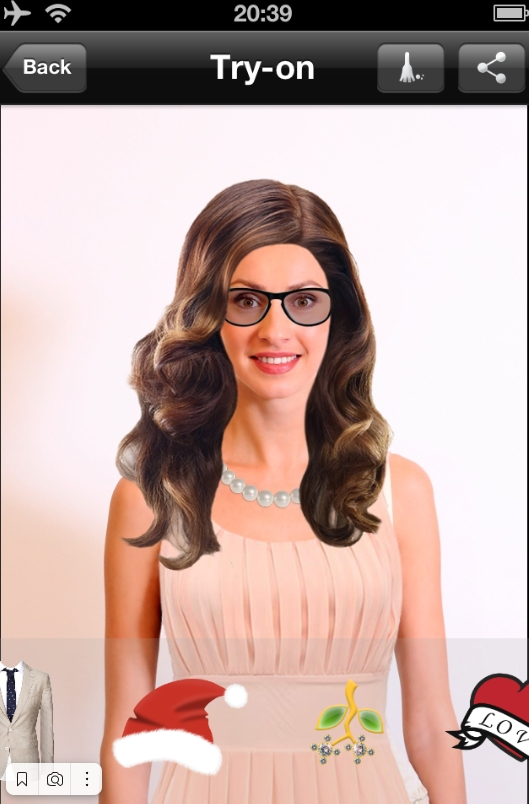 Dress Changer Photo Editor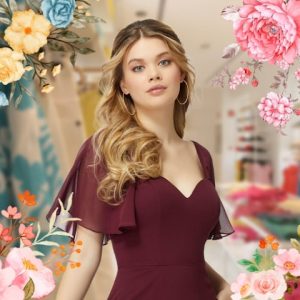 This is a fashion salon clothes right in your home. Try on expensive outfits, choose extraordinary jewelry, and become even more attractive.
The mobile app Dress Changer Photo Editor will quickly and for freehold a fashion show for you and your girlfriends. All you have to do is install the app on your phone and start your excursion into the world of fashion.
Now clothes will no longer be a problem. Find the perfect wedding dress, wow the man of your dreams on a first date, or dress up in a formal suit for a business meeting. Upload a photo to the app, choose an outfit that fits the situation, and check the resulting image.
The app lets you create as many models as you want. Spend your time in a fun and rewarding way. Choose outfits for yourself and your girlfriends, sisters, and even your mother.
You won't have to buy dozens of outfits to get the perfect look. Just use the online photo editor and get the results you need quickly and easily.
Dress Changer Photo Editor lets you do more than just try on beautiful outfits. You can change the colors of clothing items, choose accessories for a complete look, and rate hairstyles. Create your own images and share them on social networks with friends, colleagues, and other fashion lovers.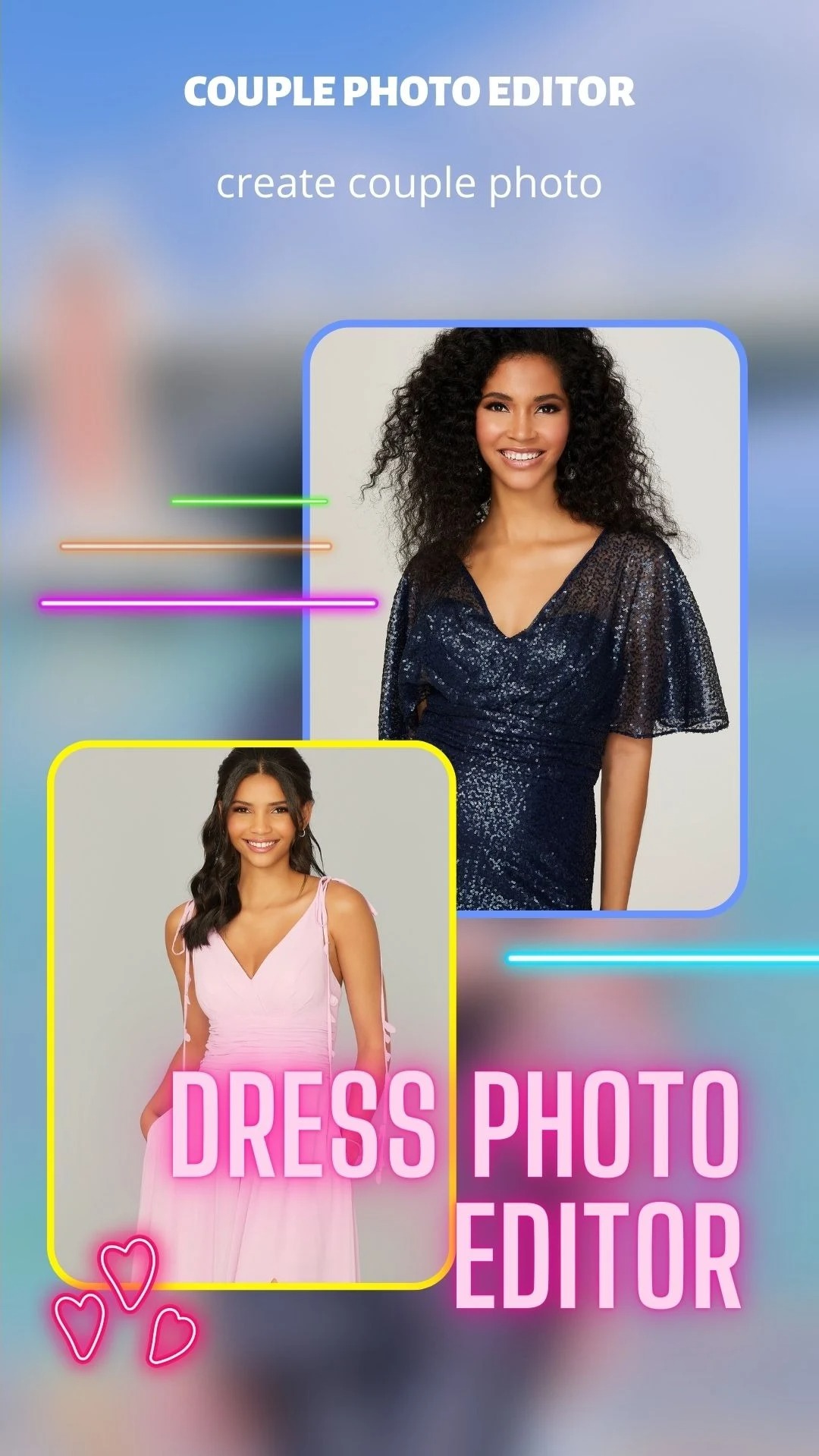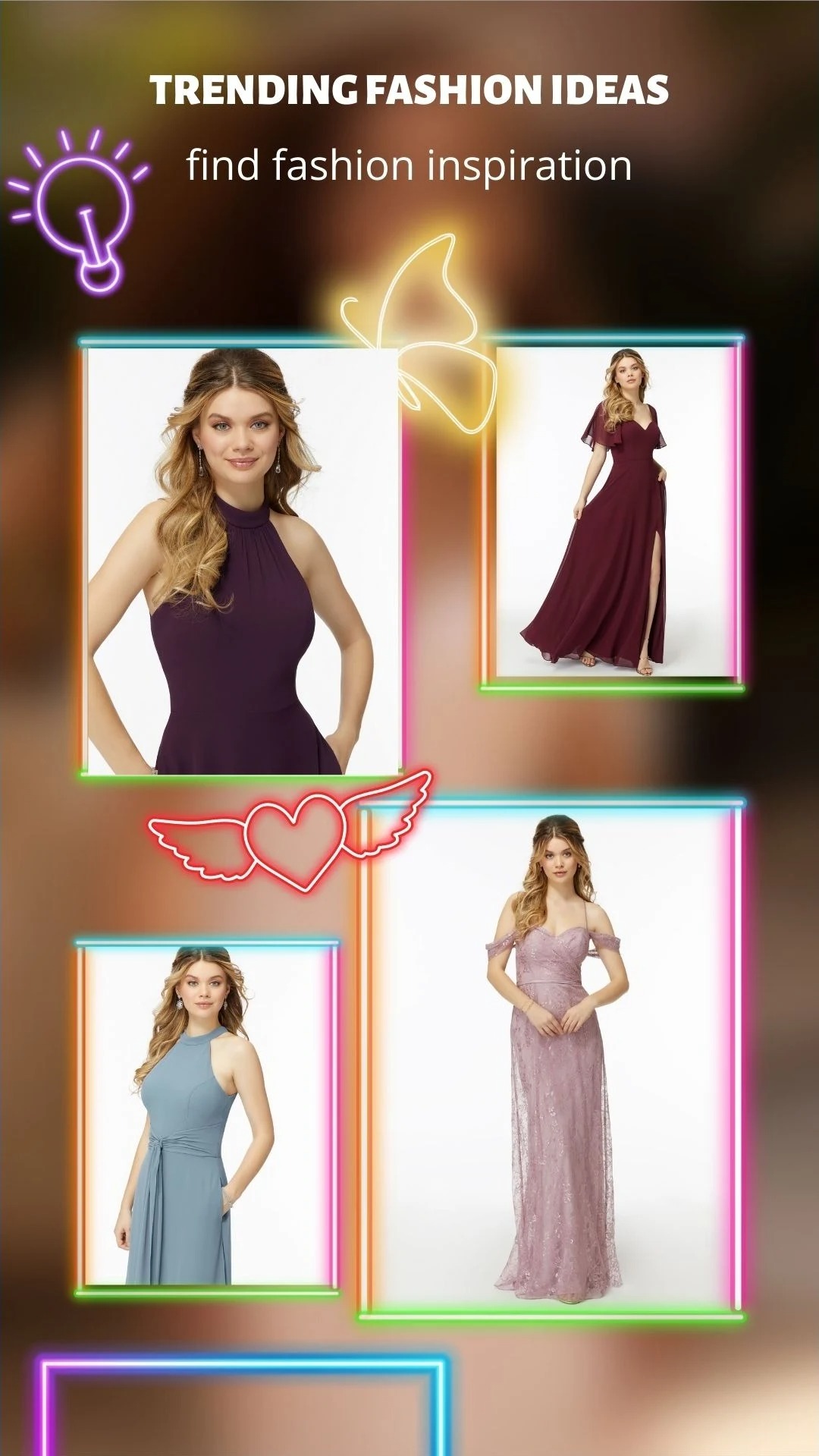 Adobe Photoshop Mix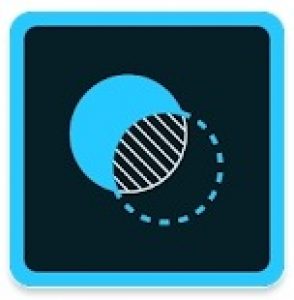 And lastly, we have the one and only — Adobe Photoshop. In case you've already given up on this app, don't hurry — the mobile version is way less scary than the PC one (and away more accessible for beginners).
Frankly speaking, this app will make you more effort than the others to switch an outfit, but the results may look the most realistic. In this case, you'll need to work with layers. The basic layer will be the pic you wanna edit and all the next ones will be clothing pieces.
Herewith, it's better to use the pics with clothing items only — it's much easier this way. Next, you'll need to use a cut-out tool to overline the clothes. Make sure to zoom the pic to avoid any mistakes. Once you're done, you can soften up the edges and play with blending modes if needed.
Then, you'll need to place the clothes on top of the original one and resize it till the match. Besides, you get to regulate CC settings to make sure the color theme fits the original. Once it's done, you can add as many extra layers with clothes and repeat all the actions till the whole outfit is changed.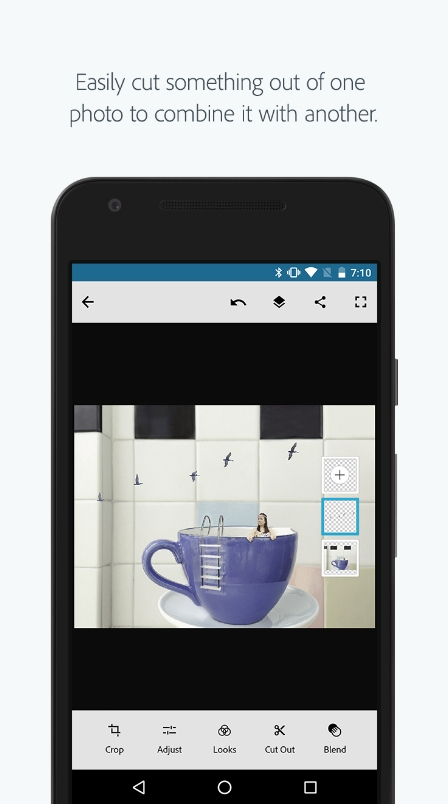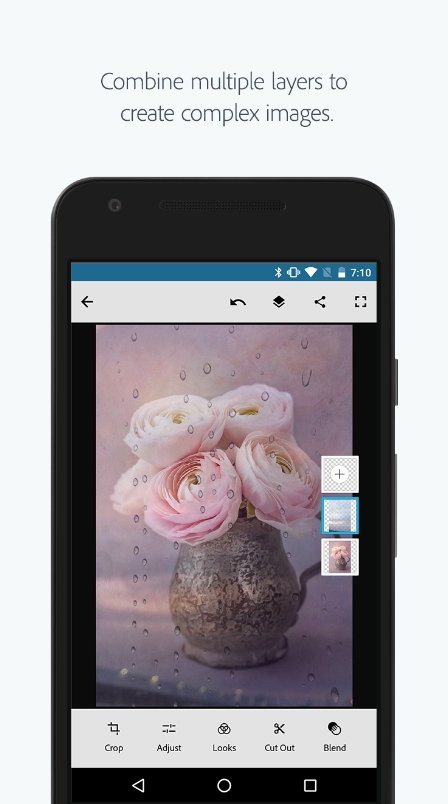 You may also check: 7 Best Clothes Swap Apps
Dress Change Photo Editor
Every girl at least once in her life has dreamed of visiting a fashion boutique with expensive exclusive outfits.
Welcome to the mobile app Dress Change Photo Editor. Take a look at yourself and pick the best dress for any occasion.
Need professional help choosing a costume for a gala evening? Don't have the right dress for your sister's wedding? Don't want to waste time and money on endless clothing shopping? This mobile app will be a real pocket help in choosing clothes.
No more tedious trips to the malls looking for the right outfit. With this app, you can create bright and unique images and amaze your friends and acquaintances with excellent taste. The app has a huge selection of clothing: casual looks, bathing and carnival costumes, and evening and wedding dresses. Each girl will find an outfit to her taste.
Create unique pictures with stickers and notes. Add makeup and hairstyles to complete the look. Get a free opportunity to try on any dress or costume you choose.