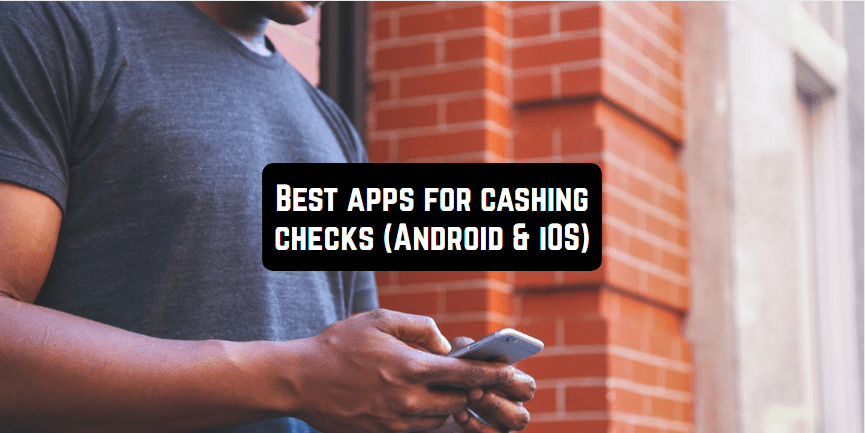 Cashing checks? Are you serious? I thought nobody in the 21st century uses them. As it turns out, however, checks are still used sometimes – it may be a tax refund or a birthday present. In any case, since you are here, it means you've got a check and you need to cash it!
The good news is that you don't need to go to the bank in order to receive your money. If you want to be efficient, it is best to download one of the checks cashing apps from down below and spend the saved time for something more pleasurable. So, let's just dive right into the apps!
Ingo Money
The most popular app in this category is Ingo Money. Ingo Money is a wonderful tool which is tried and used by many. With its help, you can cash any check you like – it can be a business check, a cash paycheck, or a personal check. You can get your money both in a debit card and in a PayPal account. What's more, you can split the check and send one half of the money to one account and the other half to the other.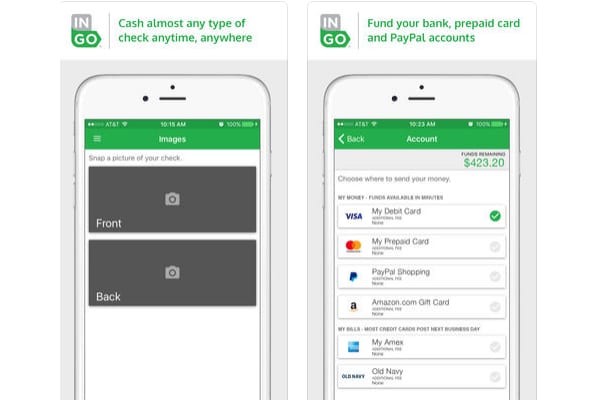 The app is quite intuitive. You don't need to spend lots of time to figure out how it operates. First, you need to take two pictures of a check – from the front and from behind. Then, upload them and wait until the operation is approved. Once it is approved, you can enjoy having your money. Where the money goes is up to you! You make that decision before the whole check cashing process even starts. So, in short, choose where the money goes, make two pictures, wait until the check cashing is confirmed. No worries and no long lines!
The app requires a fee, but you can wait for 10 days in order to make it all free. The fee is not big but if it bothers you then you should definitely go for a free option or try some other app!
By the way, there are many amazing apps for bookkeeping. Check out this article 11 Best QuickBooks apps for Android & iOS to find out what they are.
back to menu ↑
U.S. Bank
Maybe you don't need a special separate cash checking app, after all? Your bank has probably got a mobile app that has several features apart from balance checking and money transactions. Cash checking may be one of them! This concerns large national banks (Chase Bank, Bank of America, Wells Fargo, U.S. Bank) – if your bank is not of this kind, then you'll probably need to go for Ingo or something simpler. This is, for example, the U.S. Bank app and it is quite convenient.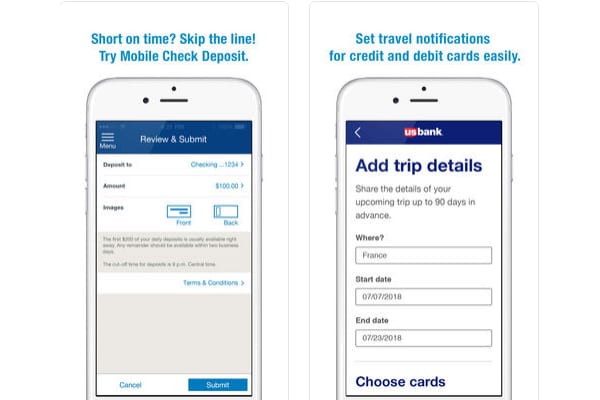 All you need to do is to insert a deposit address, the amount of money you want in cash, and two images of your check. That is it! Financial operations might feel safer when done in an app that you have already got used to. If this is the case for you, then look for the needed feature in your bank's app!
back to menu ↑
Lodefast check cashing app
Lodefast is a great alternative to Ingo app. This one is mainly different in that it can't cash your check in PayPal account. For many, it might be a problem. However, if you don't even have a PayPal account, this app might be handy for you. It is simpler than the mentioned Ingo app and therefore requires fewer efforts to get used to.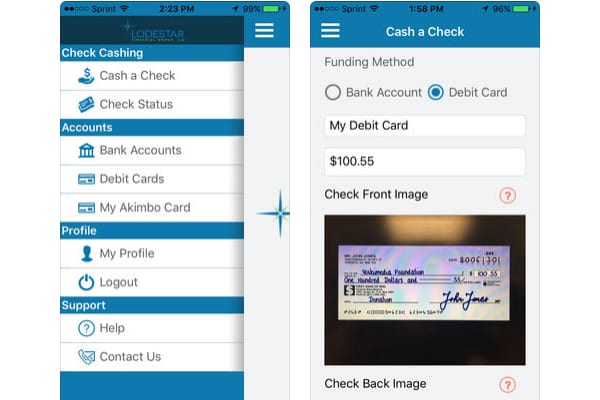 The app, however, is not available in all the states, so make sure your state is on the list! Yeah, there are some drawbacks, but upon the whole, the app does its job fine. It even shows the status of cash checking (just like any good finances app would). So, get the app and get your money!
back to menu ↑
Deposit2GO
Deposit2Go app is one more old (and old-fashioned) app that offers you check cashing feature. It has been around for more than 5 years and people who are used to it don't really want to substitute it with anything else. It is clear why! The app works and it works well without any fees.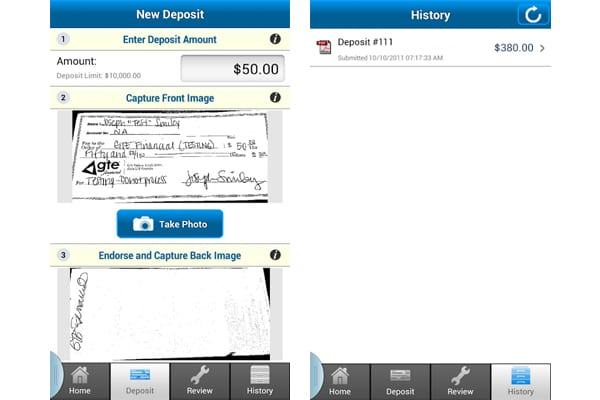 The interface doesn't look that good and the overall process feels a bit clumsy but eventually, you get your money without going to the bank or a financial center. If you don't mind a 'retro' style, there are no reasons not to choose this app.
back to menu ↑
ACE Mobile Loads
ACE Mobile Loads is provided by Ingo Money. The fee here is the same as in Ingo money. You either cash your check in 3 to 5 minutes or wait for 10 days in order to make it free. The app is suitable for those who have an ACE Elite Prepaid Debit Card.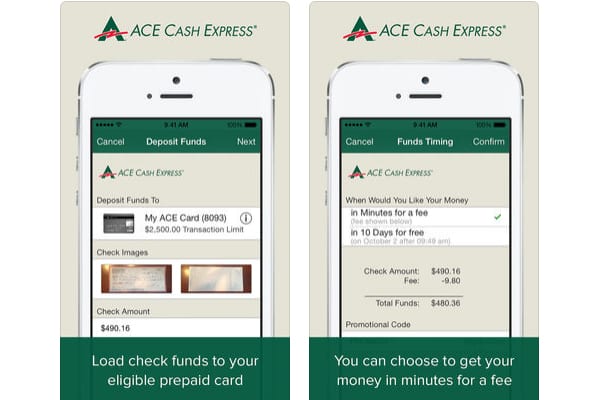 Cashing checks with this app is simple and easy, just like in other apps of this kind. ACE Mobile loads app works 24/7. It is a great tool for funds depositing.

back to menu ↑
Brink's Money Prepaid
Brink's Money Prepaid is an app that helps you to manage money. With it, it is simple and easy to send money to friends and family, view the history of transactions, move money from one card to another, and more. What the app also has is check cashing feature. Just like in the case above, here it is provided by First Century Bank, N.A. and Ingo Money, Inc. So, all the requirements and conditions are the same as in Ingo app.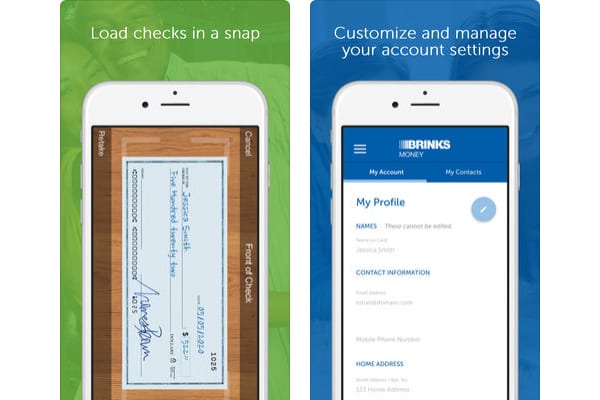 If you want to have an app on your phone that helps you deal with money in general and cash checks, then this one is a way to go to! The app will provide you with all the necessary features. Try it now and see if it suit you!
back to menu ↑
Waleteros: Your Mobile Banking
Waleteros is a mobile banking app for those who came to the U.S. from Latin America. The bank offers excellent exchange rates and lots of other advantages such as no overdrafts, no monthly fees plan, a minimum balance, etc. You can check all the advantages yourself. For now, it is worth saying that cash checking is present here as well.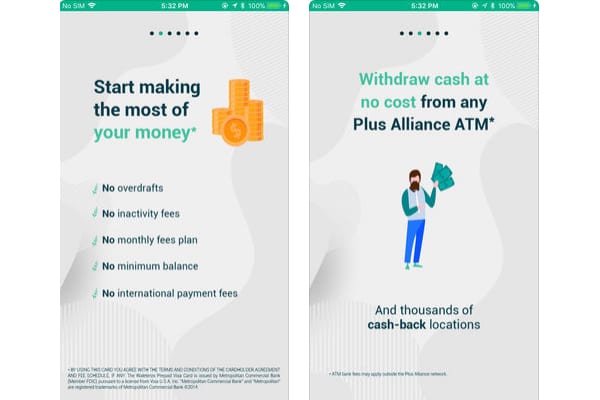 It is also provided by First Century Bank, N.A. and Ingo Money, Inc., which means that if you have this app, you don't need the Ingo app. You get it! Most of the check cashing goes through Ingo and other apps are embracing the Ingo feature by collaborating with the corporation. If you are a Latin American, then think of getting a card from this bank! It may be quite beneficial.
back to menu ↑
Western Union NetSpend Prepaid
This is one more app that combines several features. One of them is cashing checks which is provided by that same corporation we've mentioned before. If you have this app, you don't need Ingo app!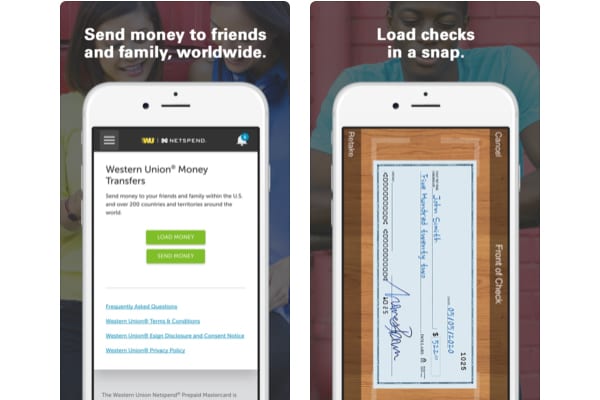 The app allows you to send and receive money, track your spendings and incomes, and a lot more – just like any bank app. Western Union makes Mastercard cards, just so you know.
back to menu ↑
AnytimeCheck
AnytimeCheck is an app for Android. This one lets you not just receive money from checks but also write checks. It is a wonderful app for lots of reasons. One of them is that the app is free.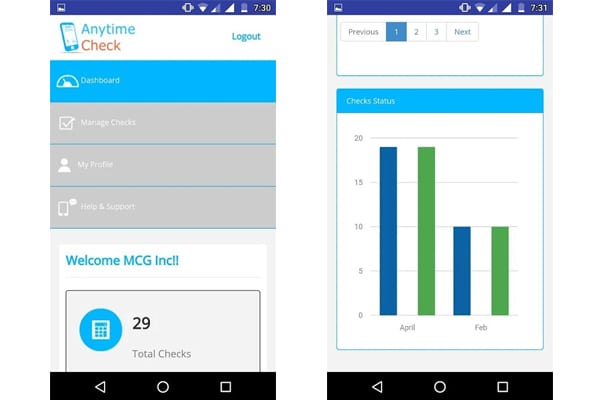 AnytimeCheck gives you statistics and a lot of other useful tools. If you want to deal with your checks in an easy and effortless way, try this app! The app requires registration. Some users like it, others claim that it doesn't work properly so it depends – be cautious!

back to menu ↑
Alliant Mobile Deposit
Alliant Mobile Banking app also allows you to cash checks instantly without waiting in lines. The app has many other features such as keeping track of your finances, sending and receiving money, and more.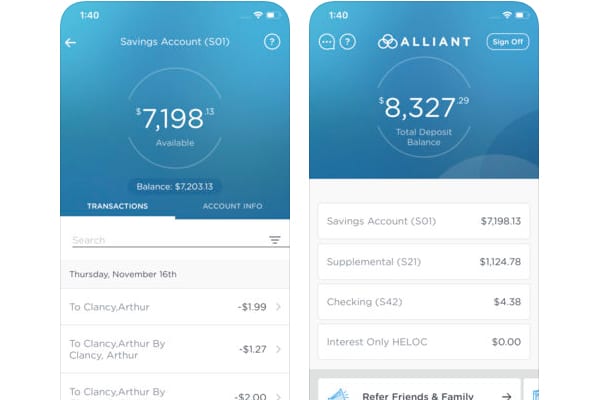 All deposits are subject to the Alliant Credit Union's Funds Availability Policy, so there might be some fees. All the banking features are free but when it comes to cashing checks it is always complicated. So go on and try it! In any case, you'll get the app you enjoy.
back to menu ↑
PayPal mobile app
Everybody knows PayPal. The service allows you to send money and receive it from all over the world. The app is simple and easy to use. PayPal indeed allows you to cash checks. More than that, you can do it without any fees.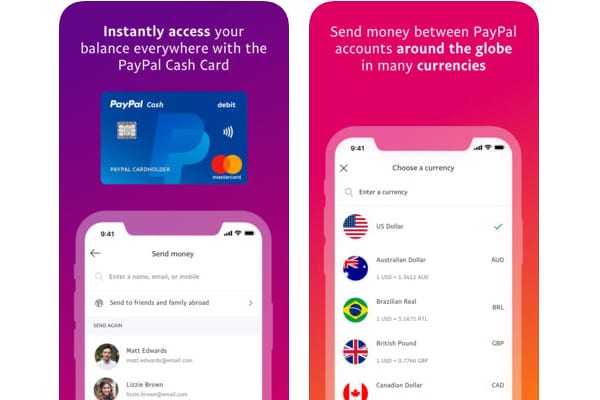 A good thing to keep in mind is that there is a $1,000 per day limit. It takes 2-3 days to process the whole thing but eventually you'll get the money – there is nothing to worry about. So if you have a PayPal account, there is no need to download an additional Ingo app. All you have to do is to go to 'My account' and take a couple of snaps. Easy and efficient, suitable for Android and for iOS!
---
To summarize, there are lots of apps for cashing checks. You don't need to stand in lines anymore. The most popular service is Ingo, however, there are a couple of other apps that you might try. One of them will certainly do the job and save your time! Be smart in choosing apps.
Check 15 Best Passbook | Wallet Apps for Android & iOS to never miss discounts.