Snapchat is an application that allows users to communicate, sending photos, short video stories. The sent snaps can be viewed in a short time. After they are removed from the recipient's mobile device. That's why users are interested in how to save photos from Snapchat into the gallery.
Despite the development of the messenger, its basic rules of use don't allow this rather simple procedure in its own gallery.
Also, programs that save received snaps are prohibited by Snapchat. If it turns out that the user has installed one of these apps on the mobile device, the account will be blocked for 24 hours.
It regularly blocks any applications and utilities that allow it. Below, there is a list of programs with the help of which you can save Snapchats.
Note: To save the Snapchat image on the iOS device, you need to hack the iPhone. Hacking the iPhone is pretty hard – however, it all depends on the iOS version. Also, you can make a screenshot or screen recording.
Make your content even more cheerful and eye-catching using these best Snapchat filter apps.
SaveStory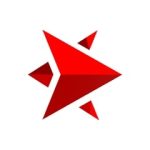 The Save Story app allows you to take screenshots of the phone screen, as well as to record what is happening on the screen.
At this time you can perform actions in other apps, watch movies, and chat in messengers. Enable audio recording to convey what is happening in its entirety.
No notifications appear in the frame when you take a screenshot. Customize the number and frequency of snapshots. To do this, specify how many snapshots per minute you want to take.
You can even take screenshots and record videos at a time. Press stop when you want to take a break from recording, and resume the app with a single tap.
Save Story is simple and great for constant use. Install the app and start working right away. No routine registrations or SMS confirmations.

You may also like: 15 Best Face Filter Apps (Android & iOS)
Screen Recorder for iPhone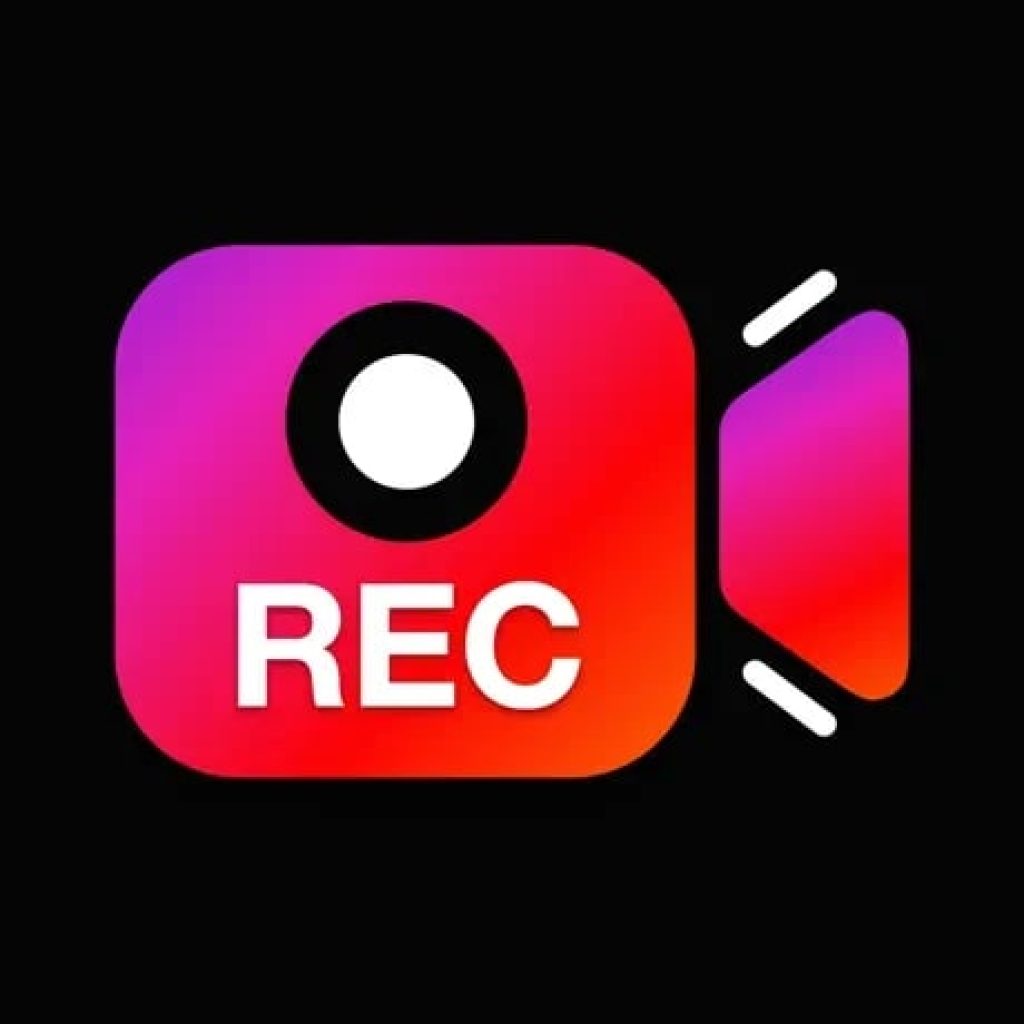 Save spanchats from your iPhone screen recordings in real time. Screen Recorder has a simple menu and powerful functionality that allows you to use it for various purposes.
Do you want to diversify your social media posts? Or laugh with your friends at a funny video? Or maybe you are a famous blogger who specializes in online video games?
The app is hard to overestimate: it has all the features you need without the frills. In addition to the usual phone screen recording, you'll get the ability to edit the footage.
Enrich your video with music or voice explanations of what's happening. Improve the quality of your video and set a frame limit. You can also adjust the volume and playback speed.
With Screen Recorder you will not need to waste your time uploading videos to popular social networks and online venues. The app gives you direct access to Facebook, Youtube and Twitch. Record your phone screen with the latest technology.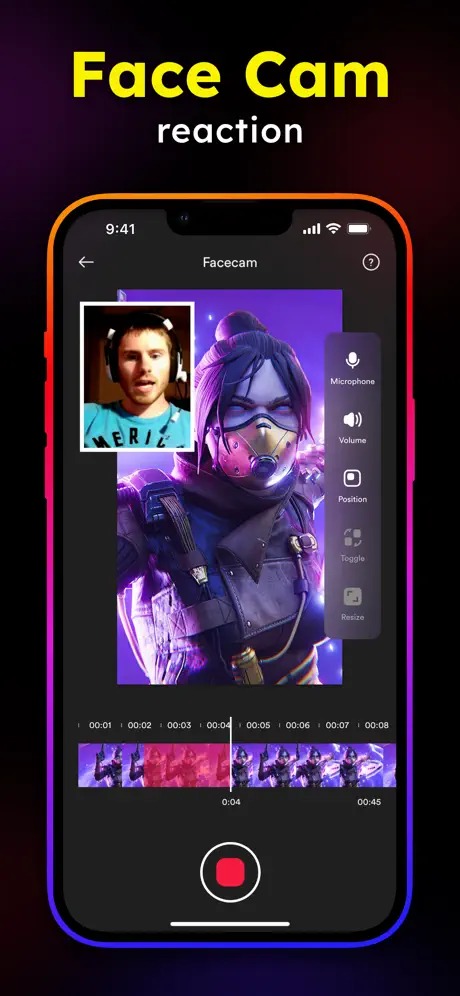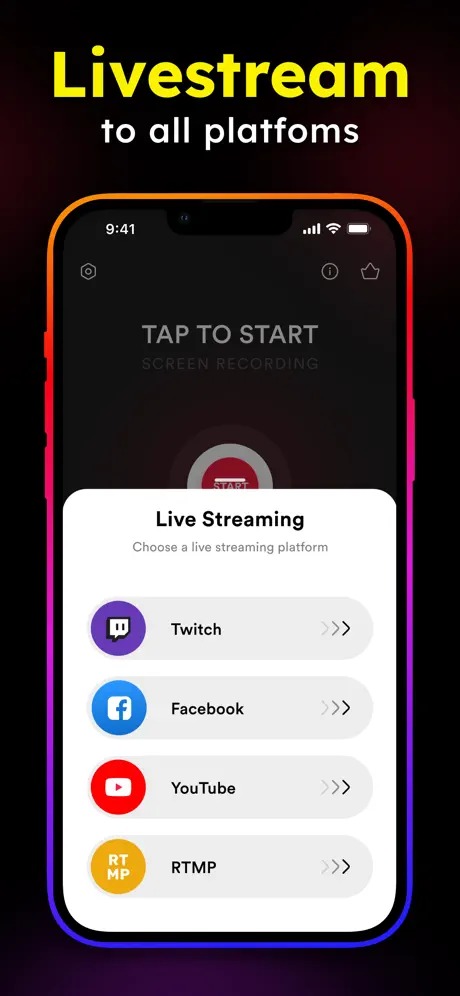 ShotSaver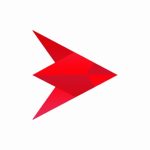 Looking for a simple and straightforward app to take screenshots? ShotSaver can be used by people of all ages as it is simple and free. The possibilities of the program are limited, and that is its convenience.
Now you will be able to take screenshots of your phone in the desired mode. Just change the settings and enjoy great results.
ShotSaver gives you the ability to video record your screen while you're doing your own thing. Open your social media profile, do calculations on your device, or play fun games.
The app also lets you make videos with full audio. You can also enable screenshots and video recordings at the same time. You won't be distracted by notifications while working in the app.
Set the number of screenshots and time intervals. Don't worry about keeping your personal data safe: You don't need to fill out verification forms.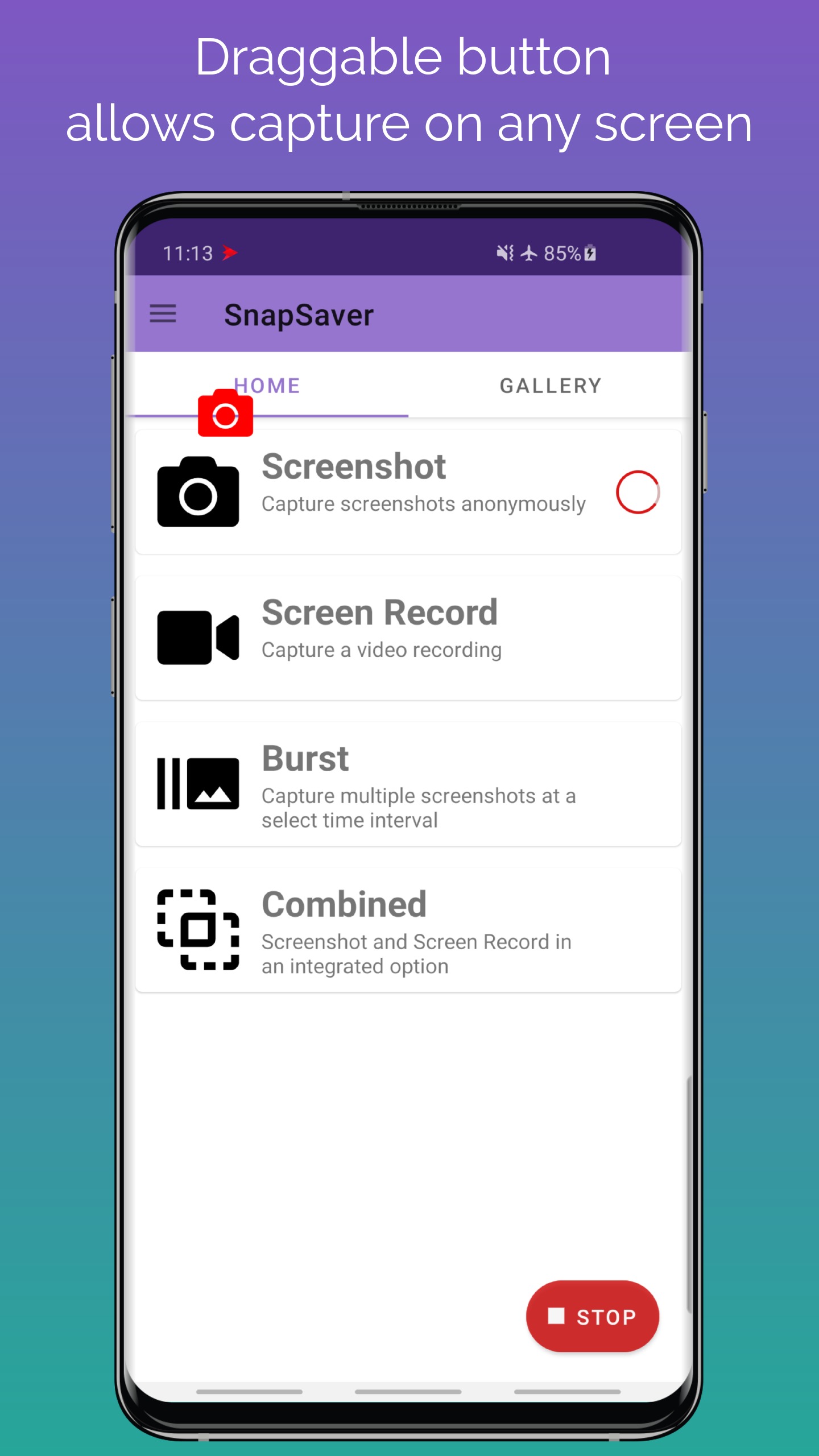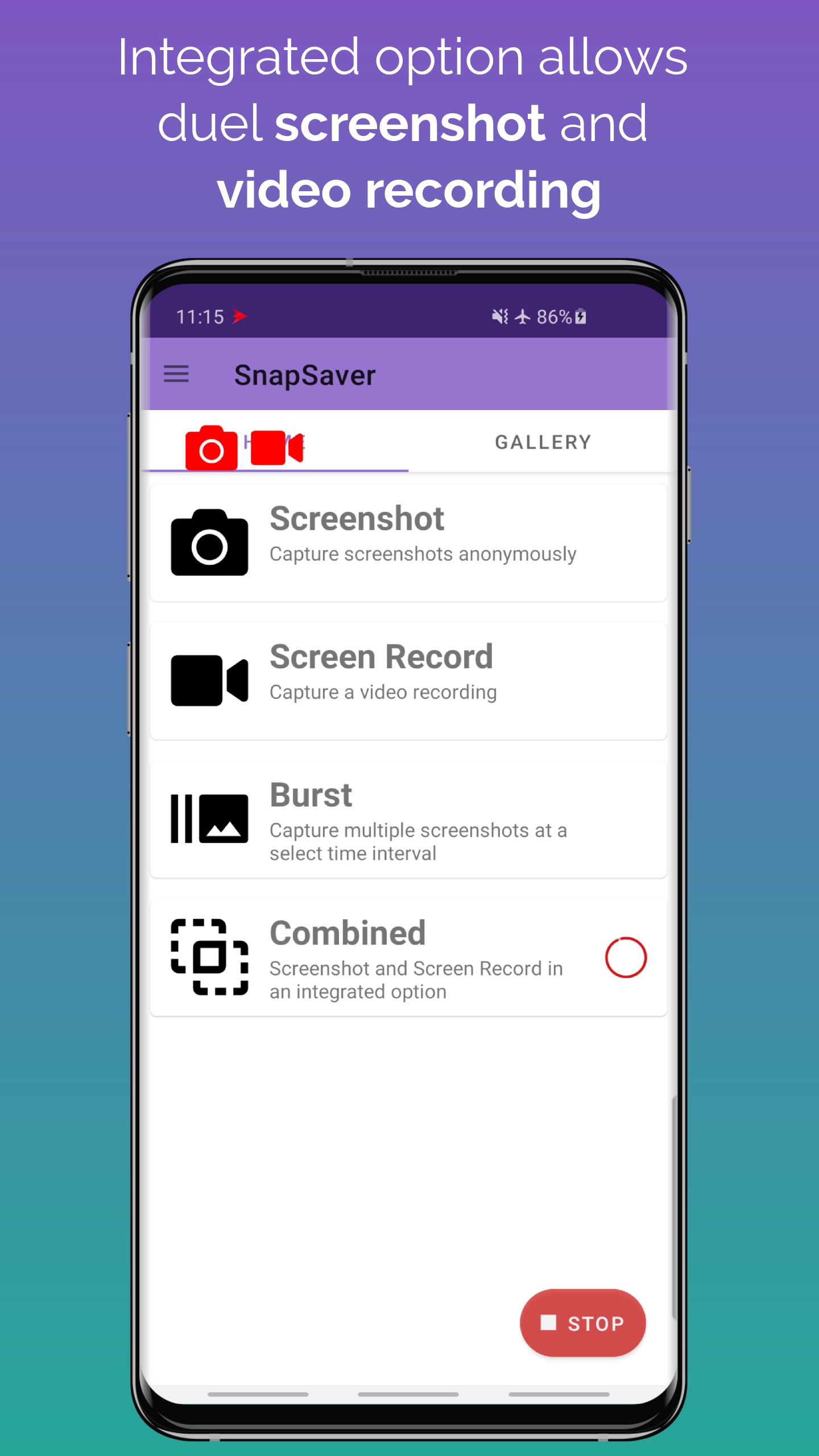 DU Recorder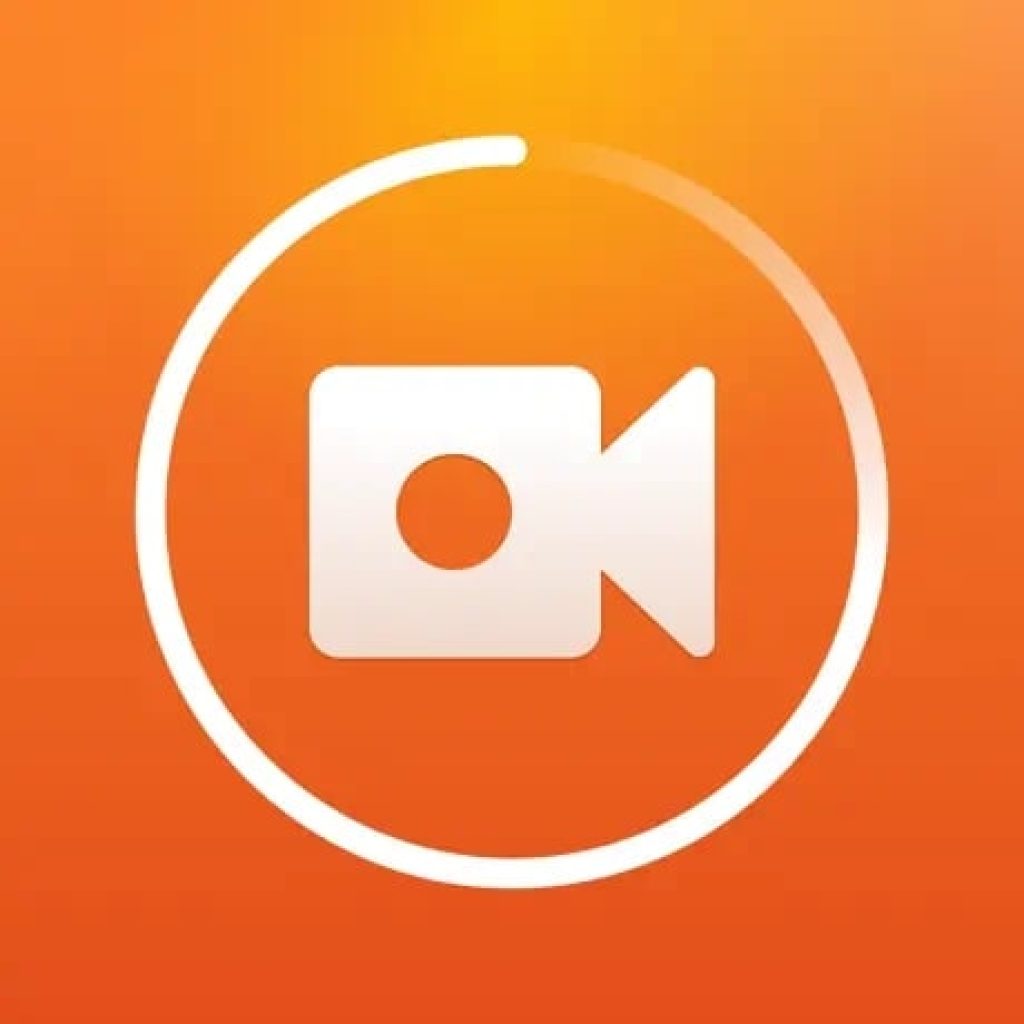 With the DU Recorder app, all you have to do to get your phone screen recording ready is to press a single button.
An advanced streaming video editor gives you the ability to save snapchats. Create reviews of news and video programs. Stream a popular online game or record training content.
There are no video length restrictions in the app. Allow your footage to be shared directly from the app to social networks, messengers, and blogs. Don't forget to specify who has access to the video file. 
Select the necessary settings in the special tab and get to work. You can allow audio recording or add it after you finish recording. Choose the perfect background music or set the voice-over.
To record, all you have to do is mark the desired settings and click the "Record" button. When the clip is ready, use the tools and special effects to edit your footage.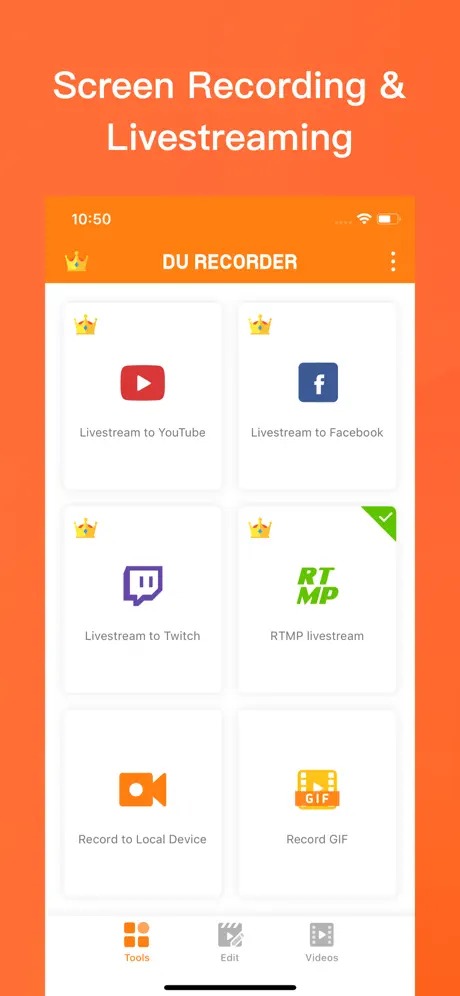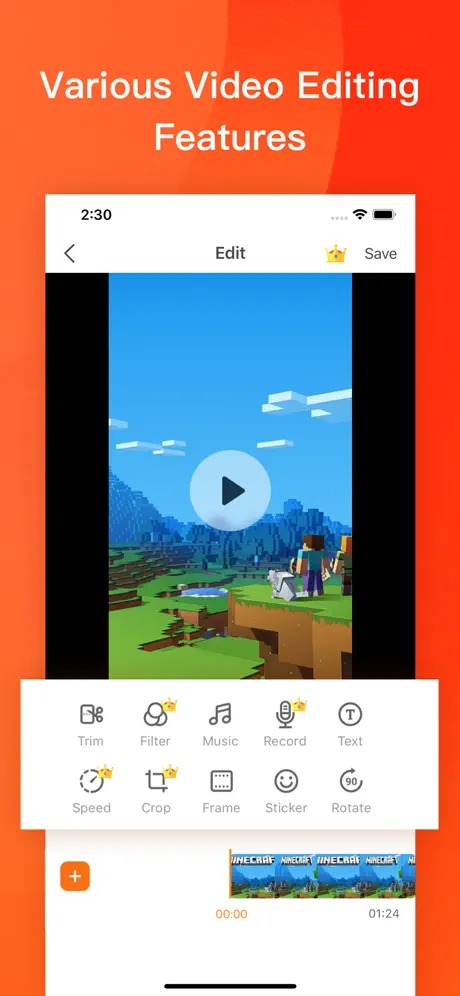 Snap Downloader Pro
Snap Downloader Pro includes the functions of a modern media player for downloading video files from social networks and other online venues to your electronic device.
The app has many advantages: high download speed works with different video formats and a clear interface.
Now it is really easy to get the desired video from a social network or site. Having downloaded the video to your phone or tablet, you can watch it offline at any time. The app works for free for your comfort. Snap Downloader Pro saves videos without loss of quality.
There are 3 steps to download the file. Select the video, click the "Play" button, and click the "Download" button. The second way is to insert a link to the video special line.
The app works with files in HD quality, and also allows you to download multiple files simultaneously. Control the stages of the download, pause, and start the process from the right moment.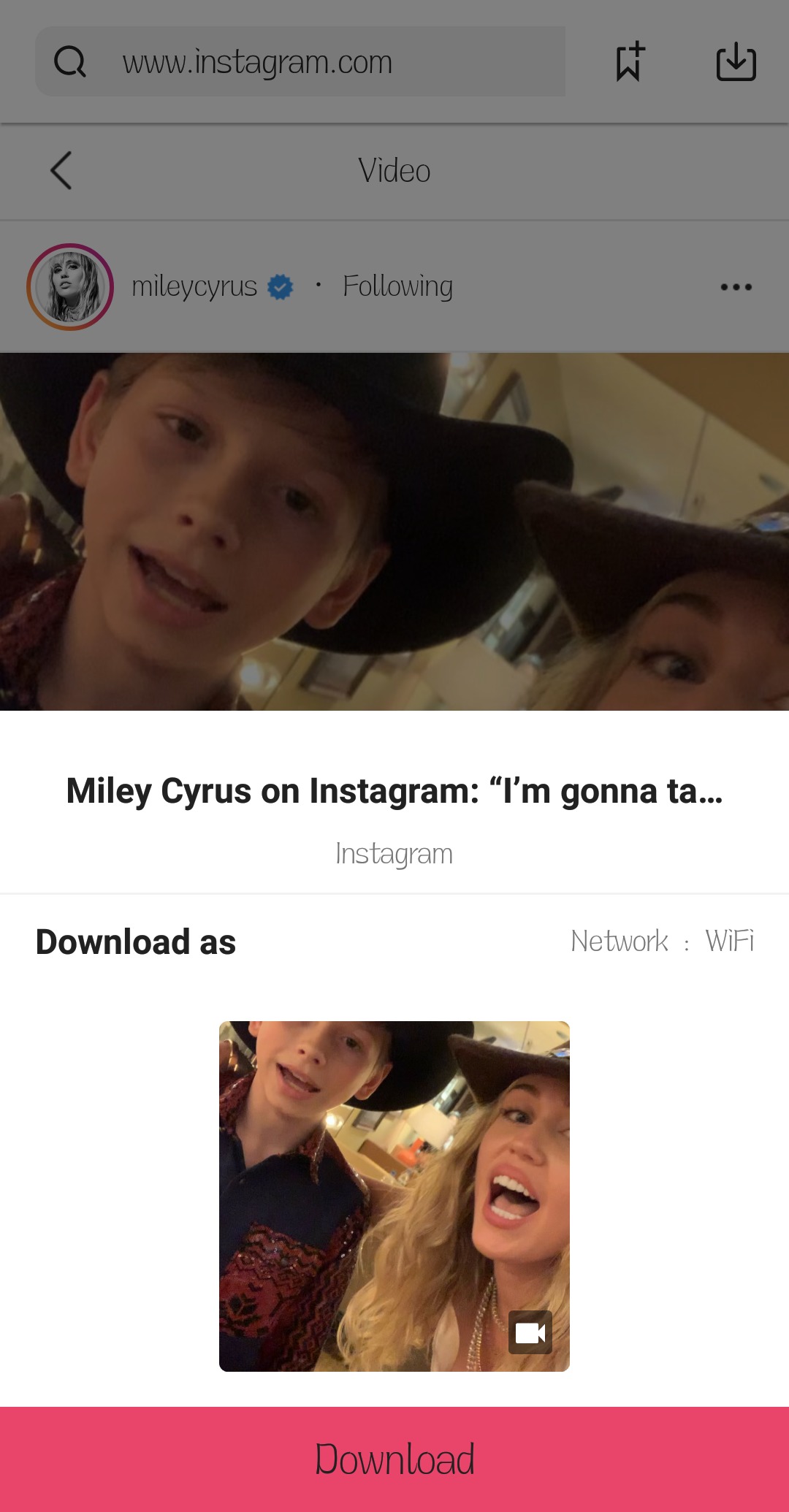 Private Screenshots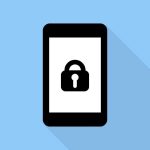 To take a screenshot of your correspondence without notifying the other user, just install the Hidden Screenshots app.
Now only you will be aware of your actions. You will not receive notifications when you take a screenshot to keep your privacy.
The finished photos are automatically saved in a special folder right in the app. No one else has access to them but you. For side programs, access to this folder is also denied.
You should keep in mind that some apps are protected from taking screenshots. This rule applies to official bank apps, Telegram chats, and some websites.
If you take a screenshot in this case, you will get a black screen or an error notification. Try this awesome app for convenient work and privacy.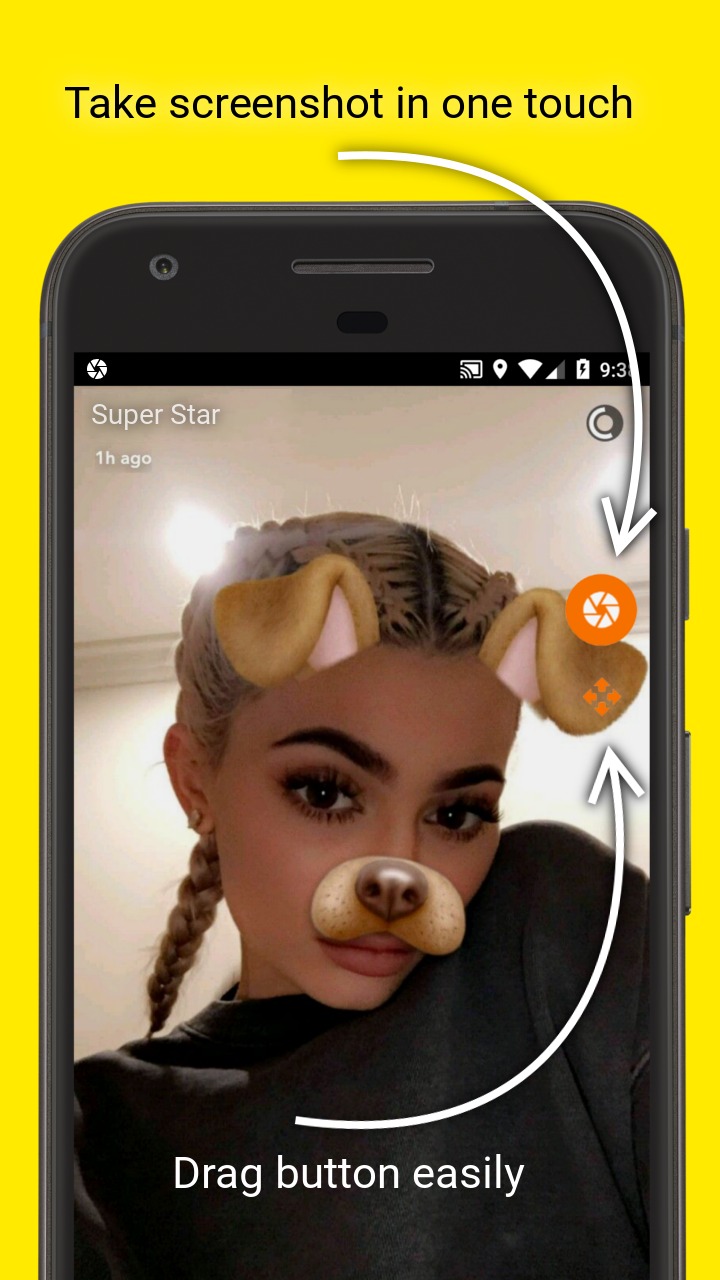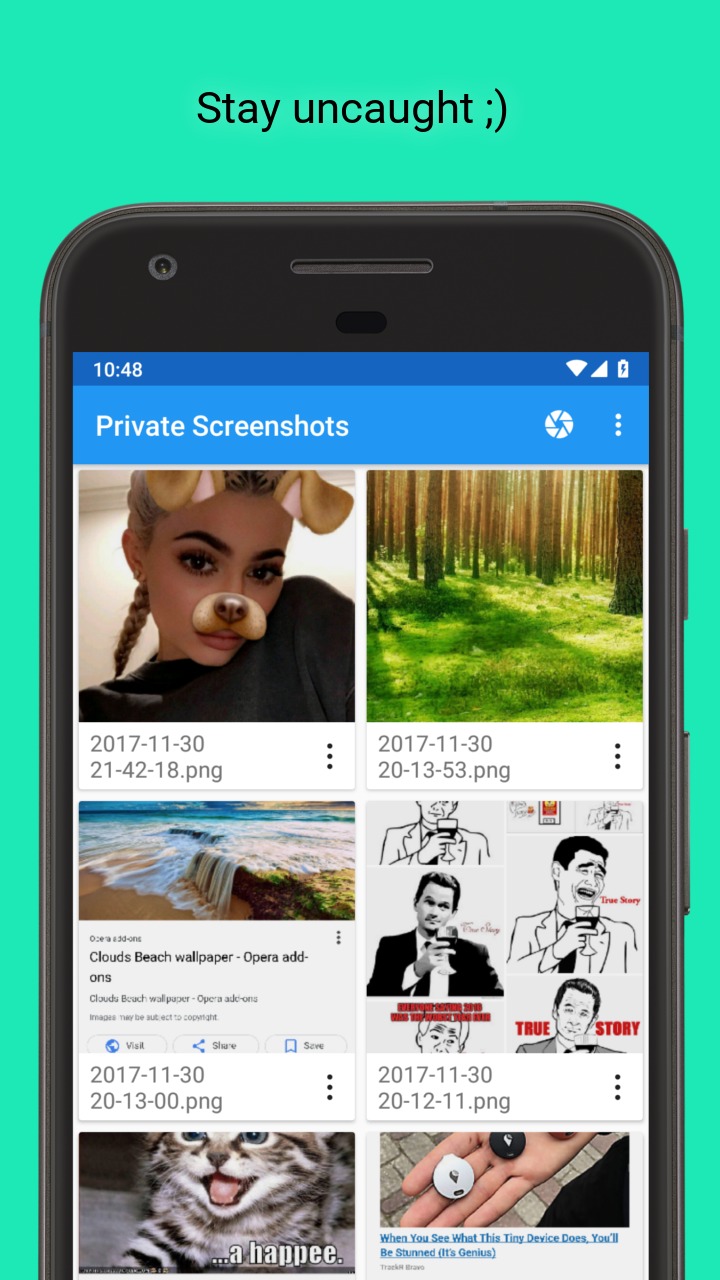 Video Downloader: FastSave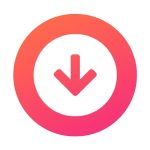 Video Downloader: FastSave app is created especially for social networking enthusiasts.
Do you want to be able to watch videos offline? Then use FastSave to solve this problem once and for all. Besides videos, you can easily save any photos and images.
Don't waste time: download several files at once. Get information about the duration and completion of the process.
The app allows you to download even large files quickly and easily. Get your desired videos and photos on your phone in high resolution. Use the slideshow feature to view your saved photos.
Get the possibility to share files with your friends from the FastSave app. The whole process is automatic and doesn't require your participation.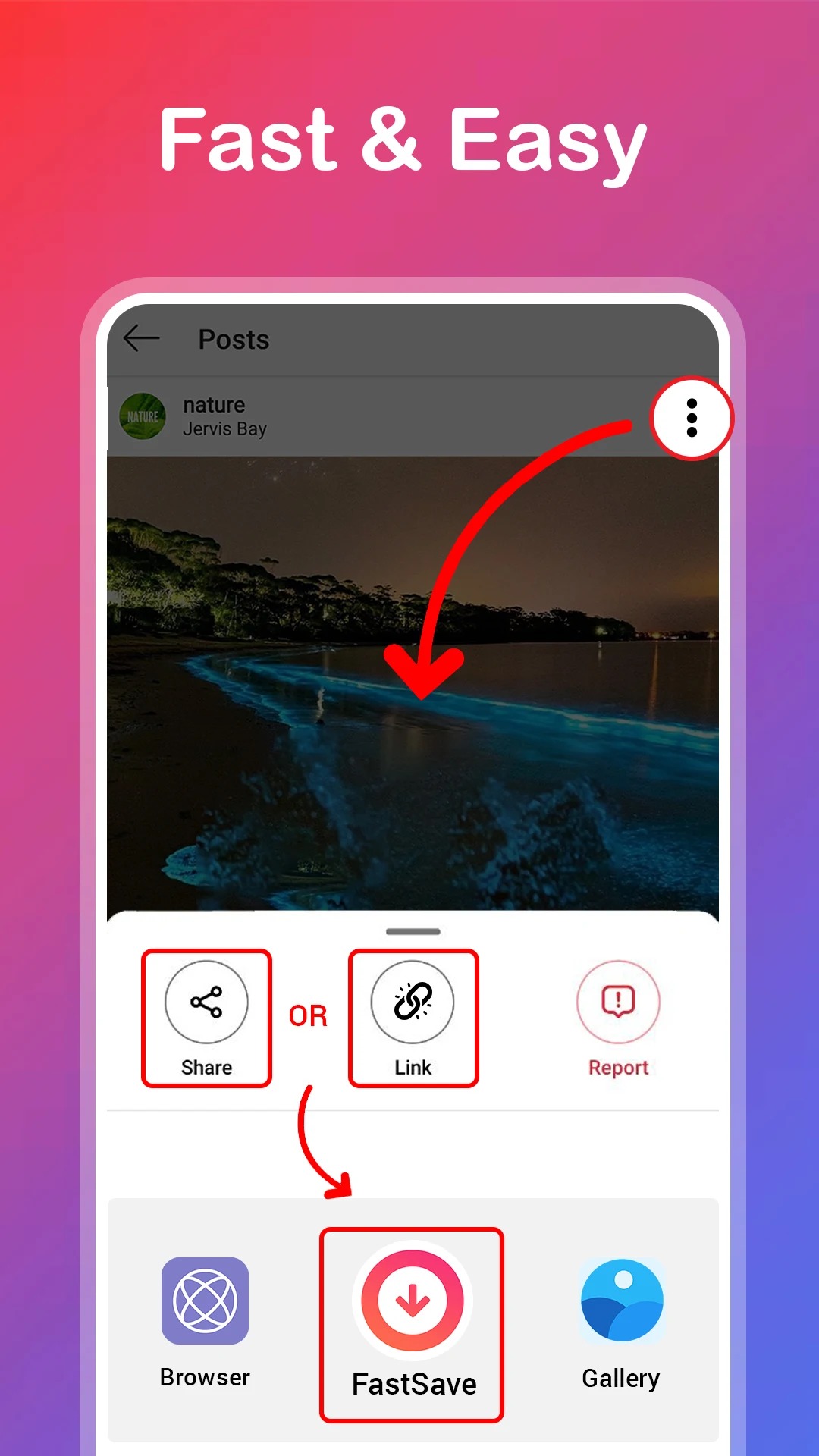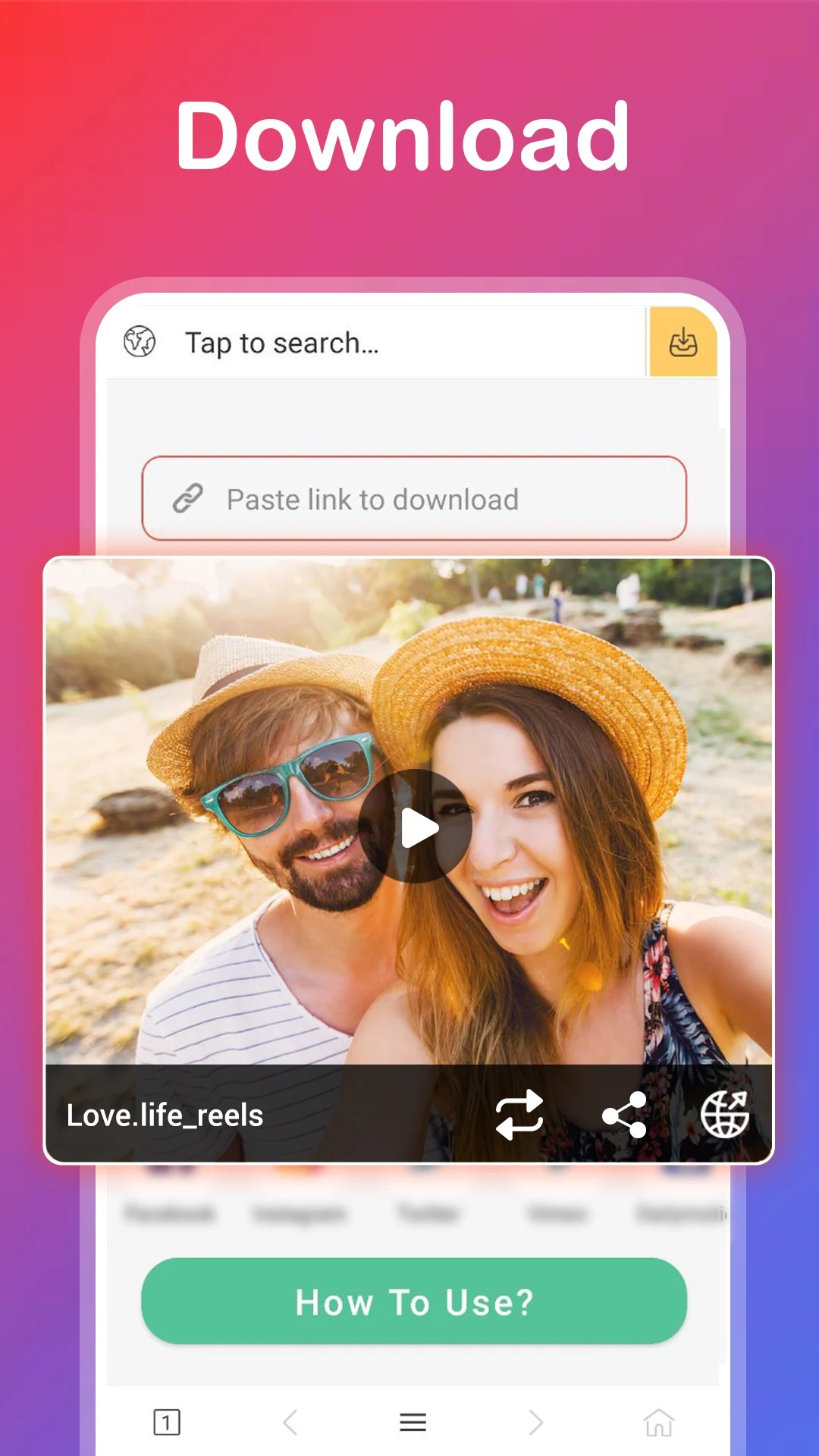 You may also like: 10 Free Selfie Filter Apps for Android & iOS
Snap Video Downloader by Smart App Pvt ltd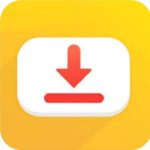 Snap Video Downloader is a modern app for providing access to HD video files. Convenient and user-friendly for new users, the app makes quick downloads of video files of different sizes from any sources.
Watch stories and snapchats, get new movies on your phone without any financial losses.
The program downloads most of the well-known video formats: MP3, MP4 and 3GP. The files the app works with will be at your complete disposal. Send them to your friends, move them to another folder and delete them if you want.
You no longer need a constant internet connection to access popular videos. High definition videos are available as soon as you download them.
To get the video file you want, you first need to check the direct link and select the resolution. After that, choose the "Download" option and watch the video without interference or limitation.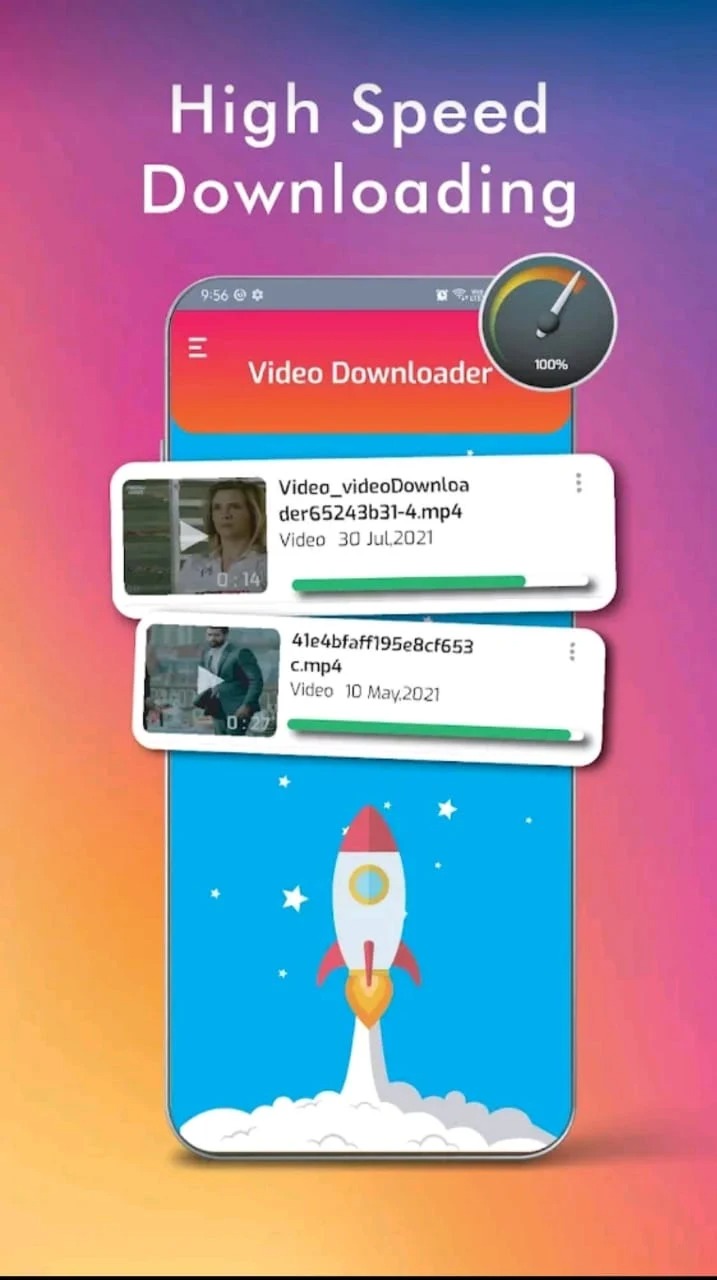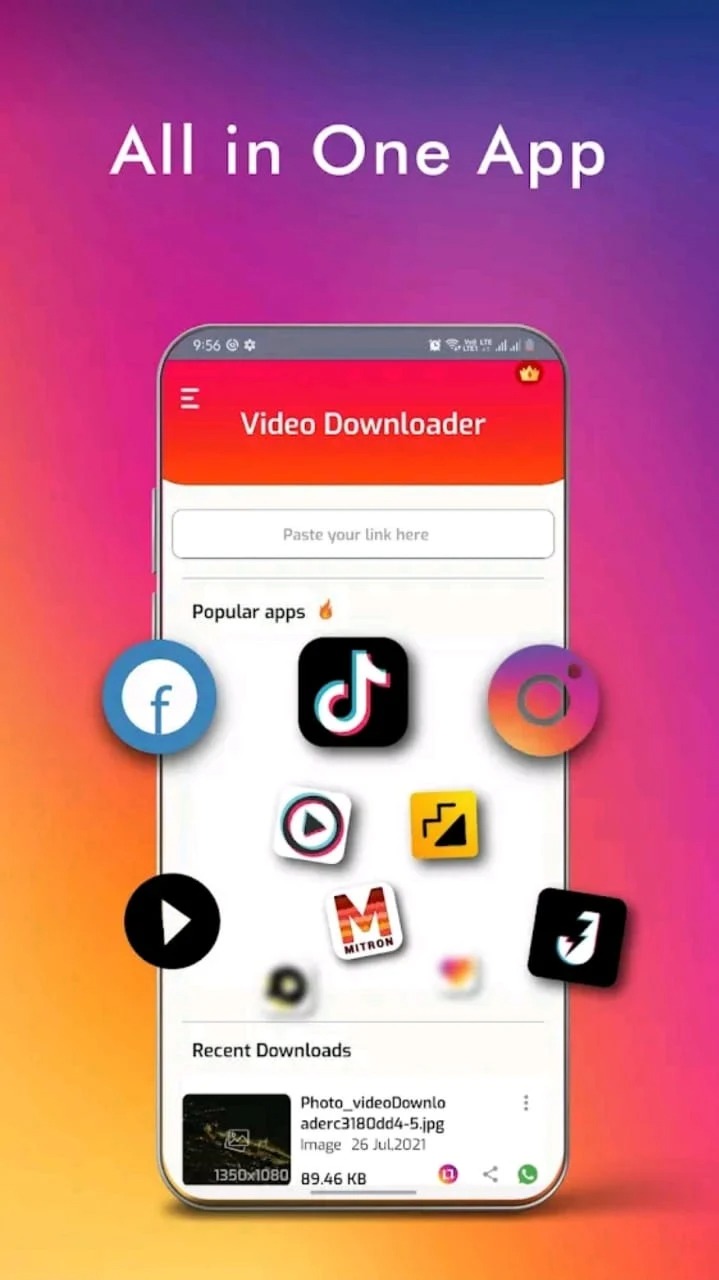 Video Downloader – Story Saver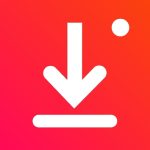 If you need a powerful and simple video downloader, then this app is a great choice. The whole process is automatic and requires no payment.
You can download as many files as you want. Download video files of different lengths and save important stories.
Once the video is saved on your phone, you can send it to your friends and publish it on different social networks. You don't have to wait for hours: even long videos are uploaded almost instantly.
Besides, you get a great way to save videos that are streamed live. Repost at the click of a button. Include relevant hashtags when posting, so your videos get the most followers. Empower your phone with the Video Downloader – Story Saver app.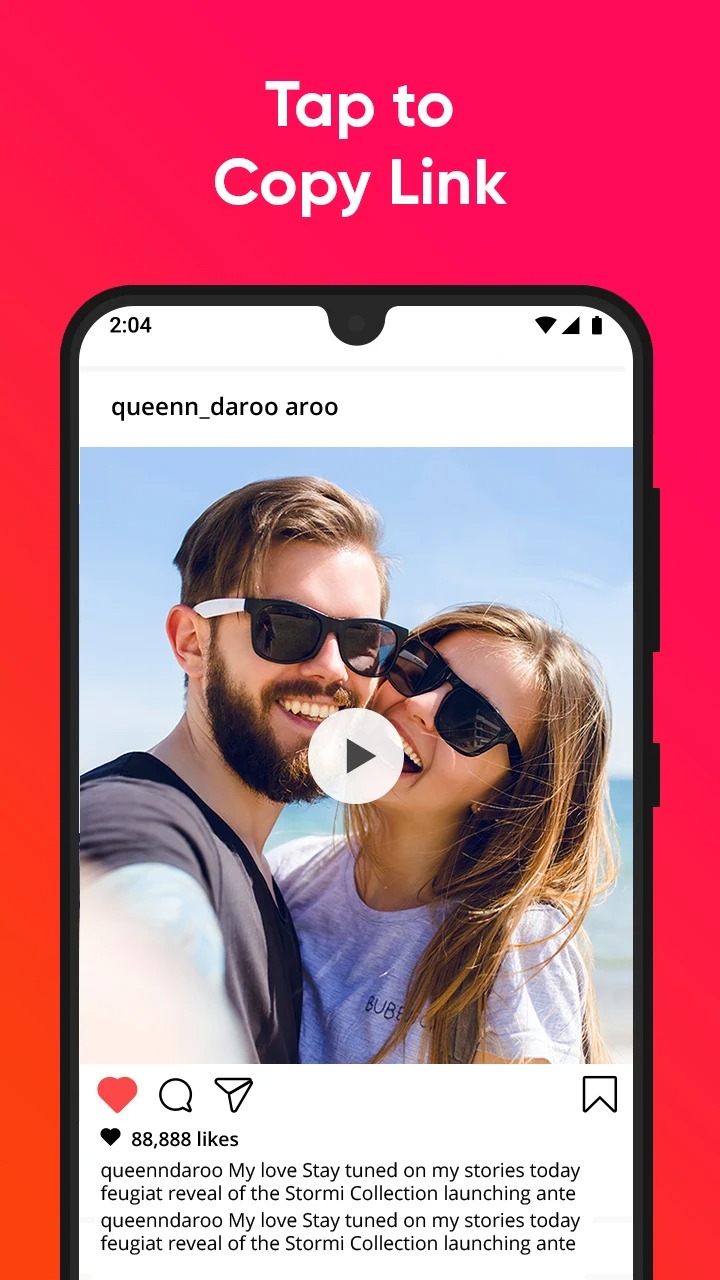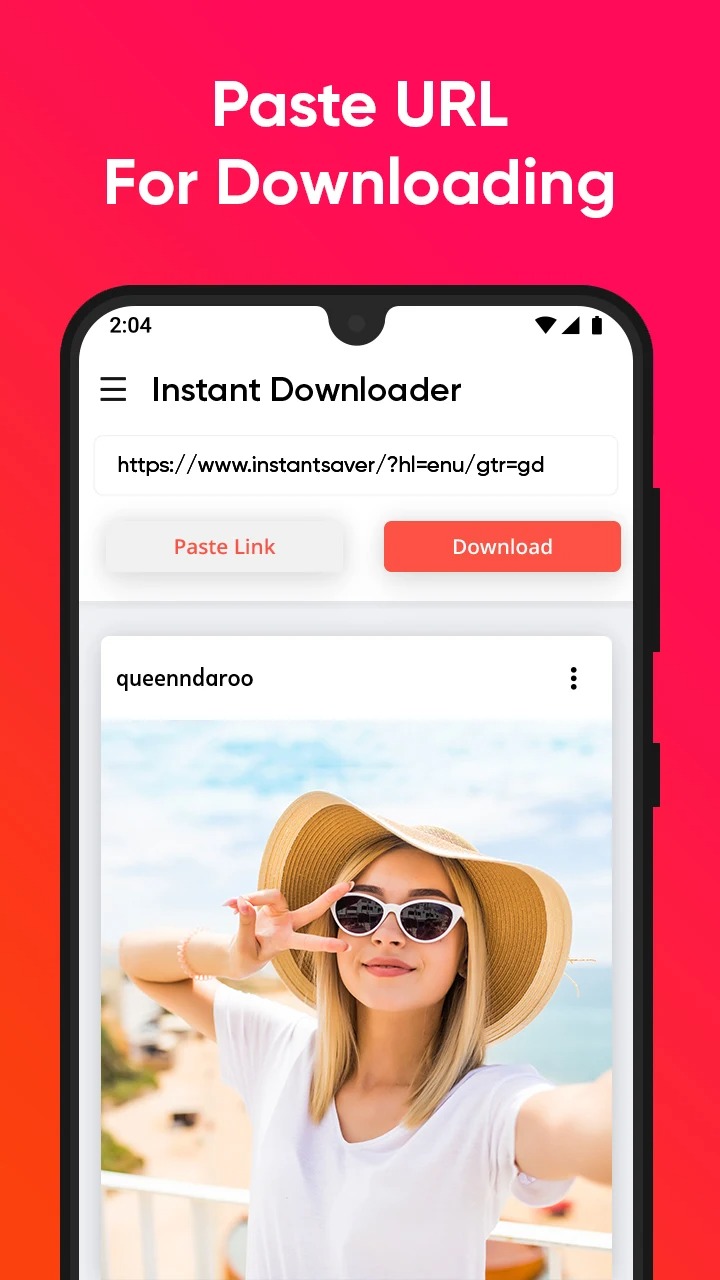 Snap video downloader by Techy Guru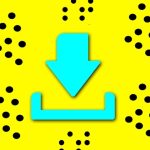 A unique opportunity for everyone to download popular videos to their phone and watch them whenever they want. This mobile app was created to make it easy to download and watch videos from different sources.
Did you like the video on social networks? Want to get a clip of your favorite artist on your phone and watch it without connecting to the Internet? Then install Snap Video Downloader right now and enjoy watching it wherever you are.
Downloaded videos are of high quality and have no watermarks. Using this app you will get a full copy of the original recording. The developers of the app recommend you taking into account the copyrights and respect the intellectual property of others.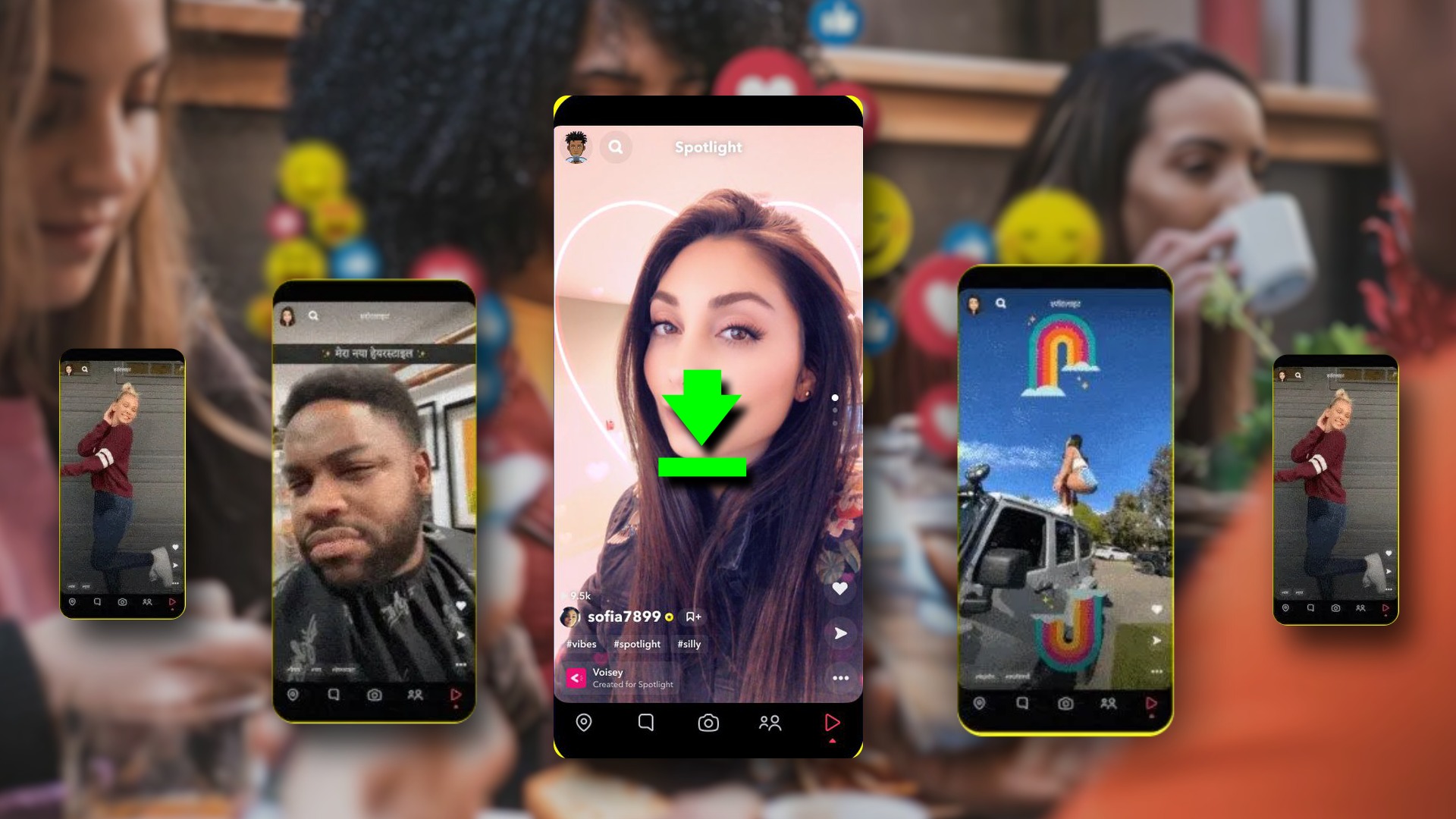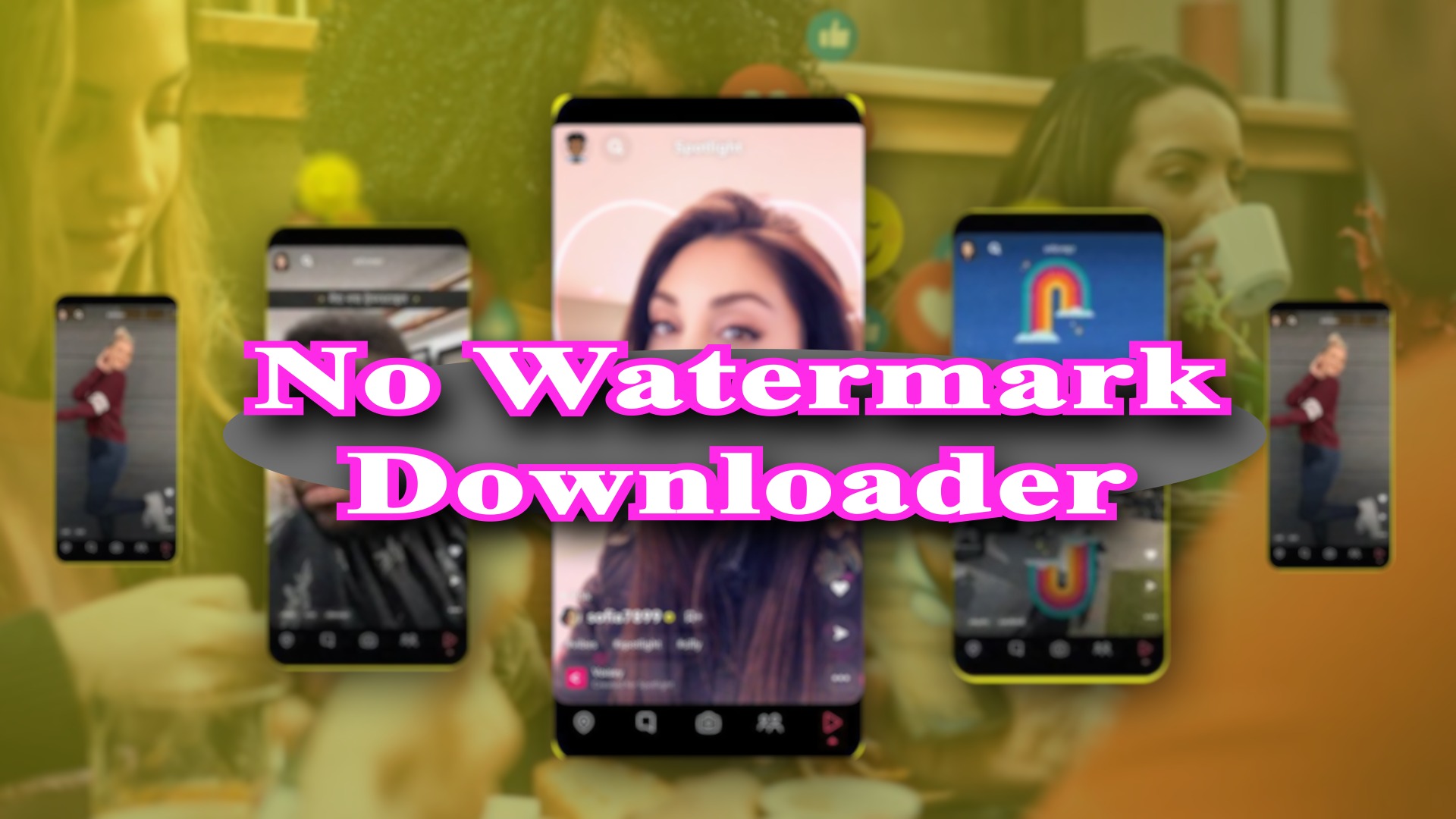 Snap Downloader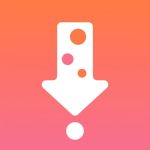 A simple and easy app for downloading audio and video files to your electronic device. Snap Downloader allows you to quickly and securely download the file of interest from popular websites, blogs and social networks.
Stop torturing yourself with the question of how to get that stories on your phone. Now all you have to do is spend a few seconds to get what you want. The app is compatible with more than 20 different formats.
Snap Downloader contains many useful features to empower the user and save your time. You can now start downloading multiple files at the same time. Work in the program in the background and get the finished result without any effort on your part.
Once the files appear in your phone's gallery, they will not be distracted from other entries in any way. Share them in messengers, edit and delete them if necessary. Free movie and video downloader at your service.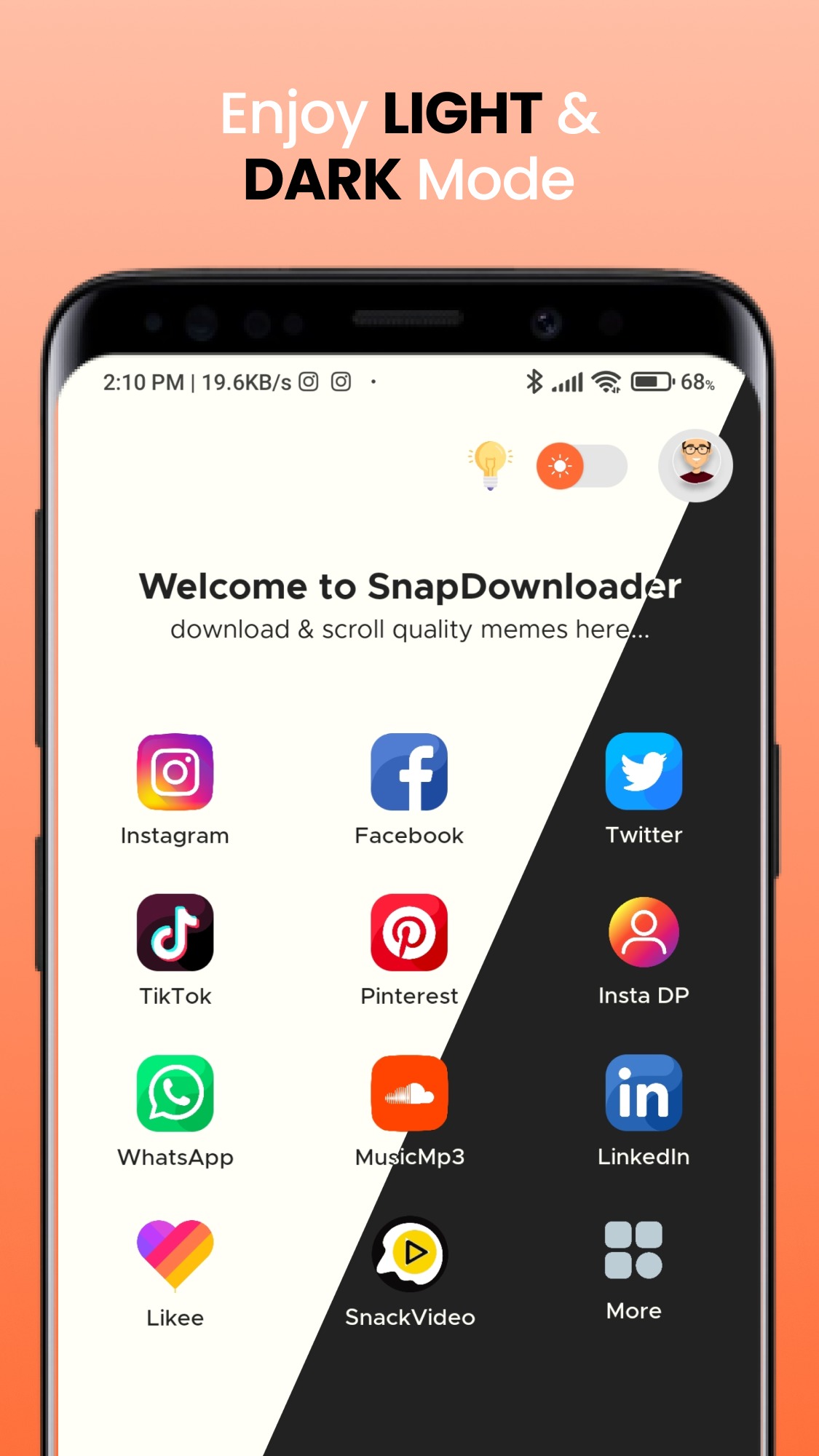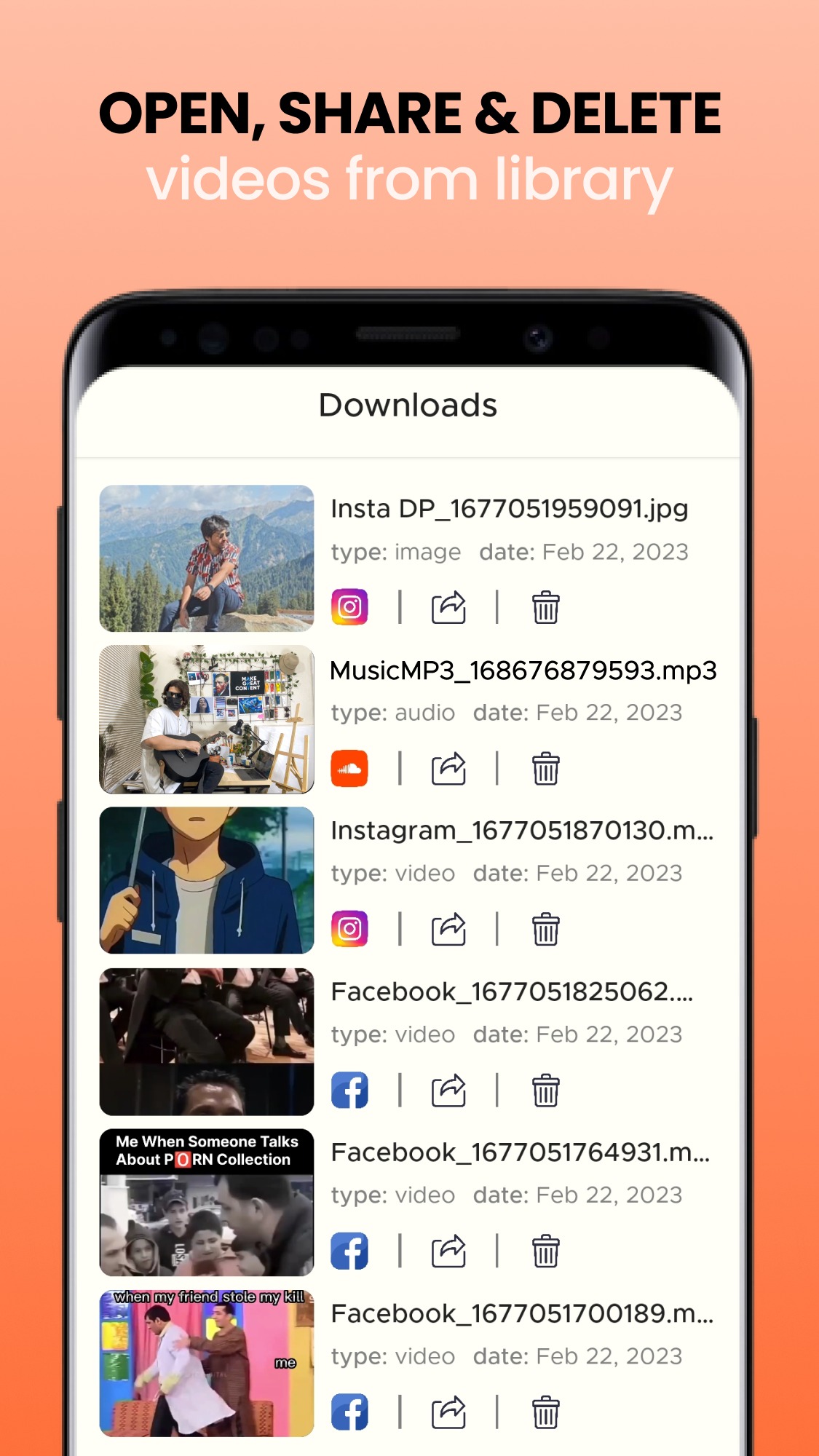 Story Saver for Snap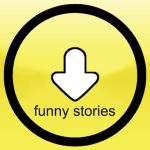 Compact and useful app for downloading snapchats. Story Saver for Snap will allow you to get an interesting video on your phone, and then you can play it offline.
Save videos from chats with your friends, bookmarks and news. Choose interesting videos from different groups and user notes. Get access to your friends' and followers' video stories.
A wide range of features gives you the ability to customize the download process. Choose the quality of the video, pause the process and continue downloading from the desired moment.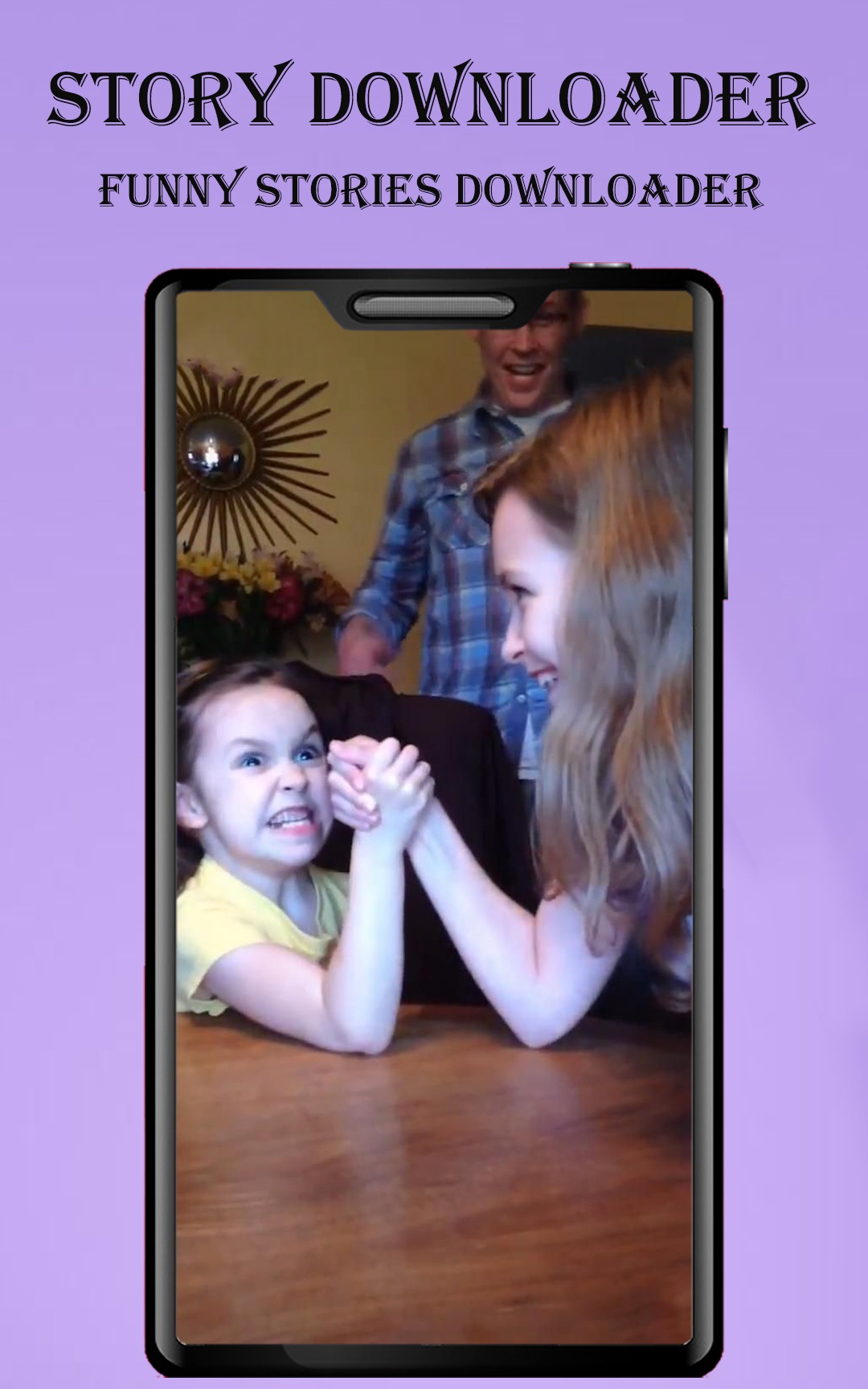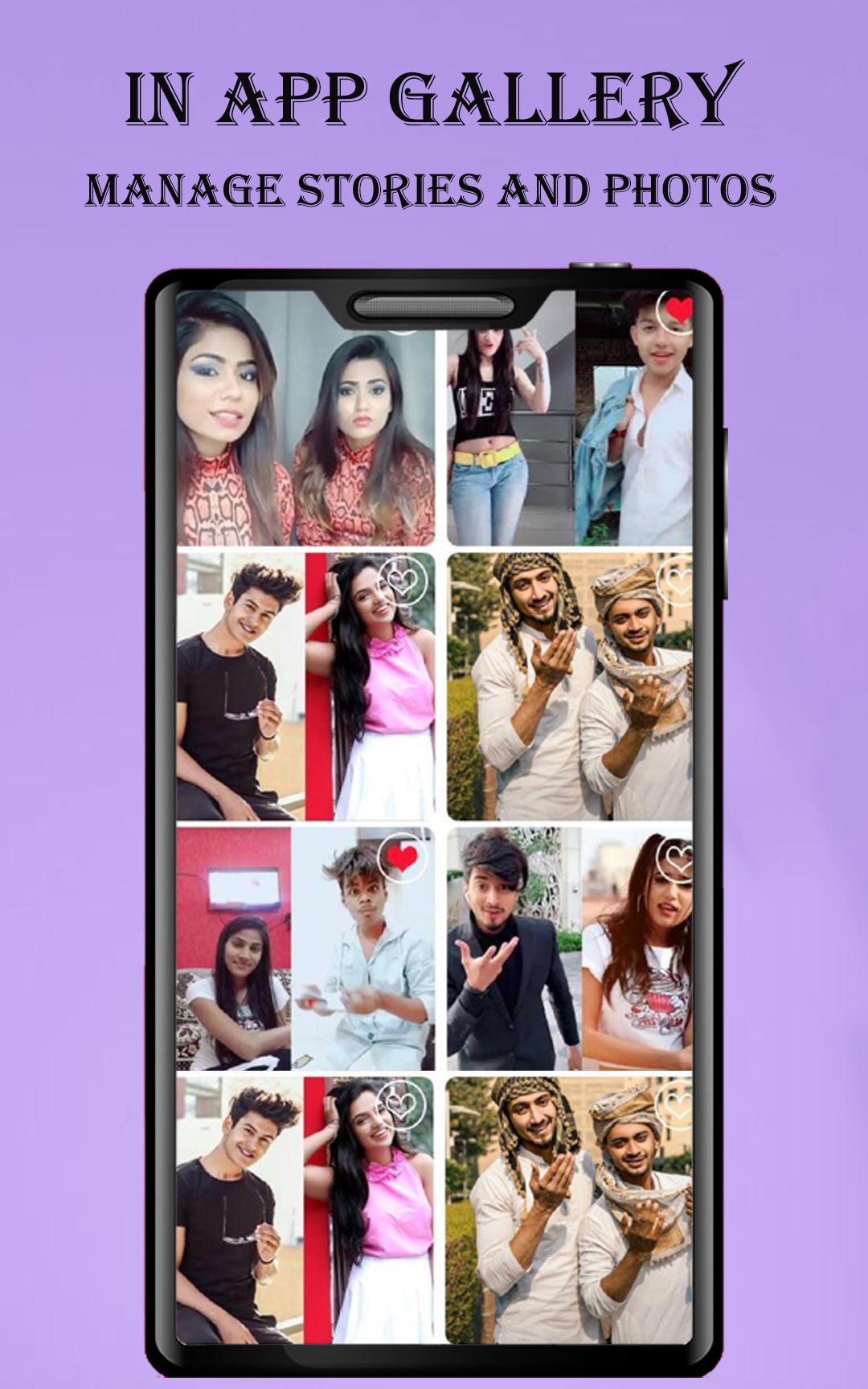 You may also like: 11 Best apps to get deleted photos back for Android
Snap Story Saver – SnapSaver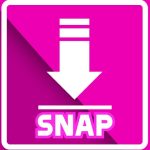 Get access to interesting videos and popular stories. The SnapSaver mobile app downloads those files to your electronic device in seconds to give you the opportunity to watch them over and over again.
Use it to download videos from popular social networks, online portals and services. The resulting videos are perfect for re-posting.
SnapSaver works automatically, so the upload process doesn't take long. Get popular videos in no time at all. To simplify the process, you can start working on many files at a time.
Techy Guru warns users about possible liability for copyright infringement. SnapSaver takes up less than 7 MB on your phone. It is not burdened with unnecessary features and does a great job on the basic tasks. Popular stories and important videos are now collected in the gallery of your phone.