Puzzles allow you to develop your thinking abilities. The development process is unobtrusive – you don't need to solve complex mathematical equations, physics problems, or read a lot of scientific literature. You will be solving visual, logical, and tricky puzzles, and sometimes you will even pass the whole quest with their help.
Some games do not give you different puzzles – all levels are designed in the same theme and mechanics. Other games are just a collection of tasks that need to be completed. You can check other 21 Free Puzzle Game Apps for Android & iOS if you are looking not only for the hardest ones.
Since a lot of developers are adapting games for average users, many of the games you may find too easy. If you are already tired of Tetris, finding items in pictures, and even the classic Sudoku, we have prepared for you something unusual and new.
In the selection, you will find great variants of puzzles that will please even the smartest players. Here are 13 Hardest Puzzle Games for Android & iOS in 2023, which you might not have noticed in the variety of different applications.
Braindom 2: Who is Who? Riddles Master Mind Game
Unusual Puzzles is one of the modern interpretations of classic puzzles. Braindom 2 presents exactly non-standard variants of puzzles that you've hardly seen anywhere else before.
Fans of quizzes will surely appreciate such interesting tasks, where you need to use your intellectual abilities, cunning, and ingenuity. To pass all levels, you will need a lot of time, because most of the levels you will need to pass over and over again for better results.
Do you consider yourself a master of puzzles? Then we definitely recommend you to install Braindom 2. The game will help you to develop your brain, trying to solve a puzzle unconventionally.
The level itself often contains hints that you may not notice at once. It can be an inscription on a picture or a reflection in a mirror, a magnifying glass, a book, or something else.
The most intelligent and cunning Braindom 2 players must guess what the clue is. After you successfully complete a level, you'll get a satisfying feeling of victory and the knowledge that you're smart enough to solve difficult puzzles.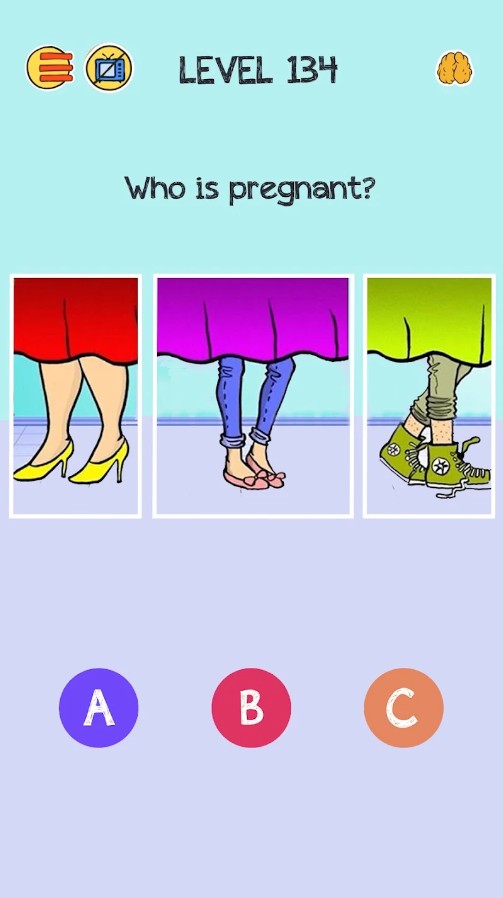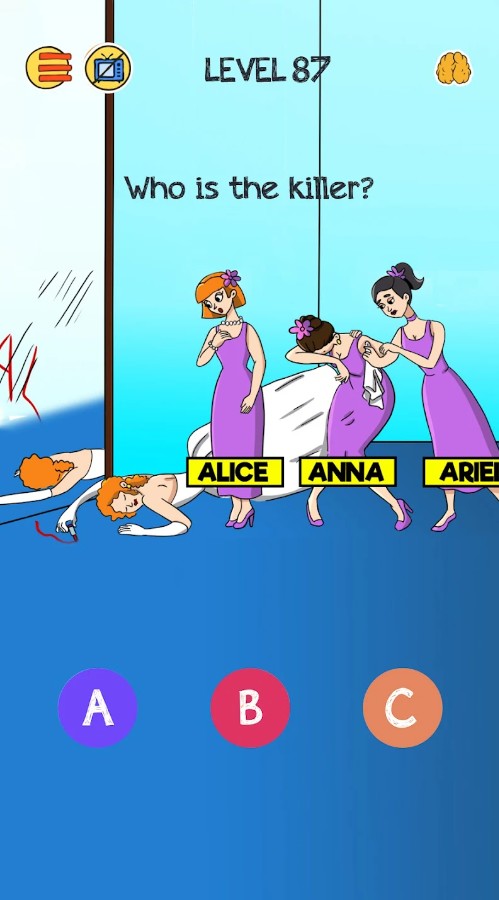 You may also like: 11 Best griddler puzzle games for Android & iOS
Brain Test: Tricky Puzzles
Brain Test is another game with tricky puzzles that are designed to take an unconventional approach to puzzles. There are a lot of different levels, which become more and more complicated and intricate.
It is worth mentioning that the developers also added a way to evaluate your intelligence in the game – for example, if you pass this or that level in a certain way, you will get the points of your IQ. Of course, this testing in Brain Test does not pretend to be true, but it is interesting to know this information.
You can play Brain Test not only alone but also with other people. So, for example, you will be able to check the level of intelligence of your friends or beloved. Depending on how quickly and in what way they solve the puzzle, their intelligence will increase.
Brain Test has word puzzles, tricky visual puzzles, and simple wit puzzles – each one has its own answer and solution. Some of them will even seem trivial and funny to you, and you will be surprised that you haven't found the answer much earlier because it was so obvious!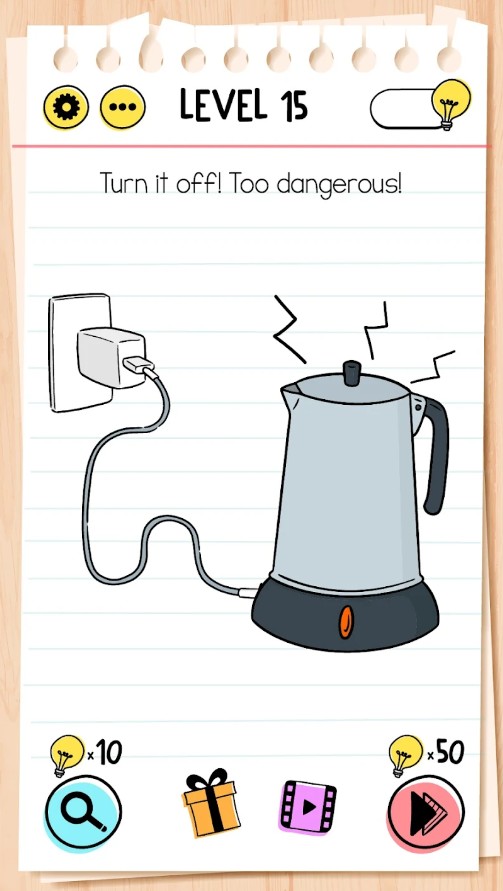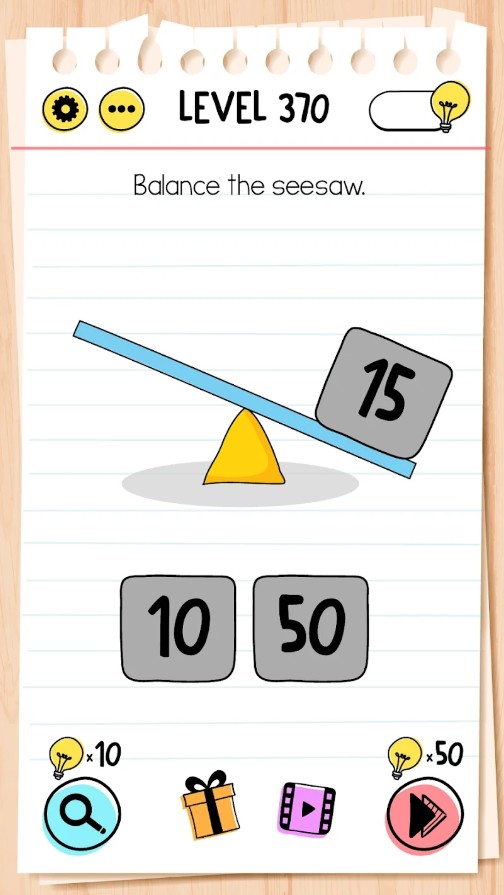 Mindsweeper: Puzzle Adventure
If you like not only mysteries but also interesting plots, then full-fledged quests will suit you. For example, we can offer you the game Mindsweeper. Here you will be playing the role of memory sweeper, which works with human recollections and imagination.
Sometimes it is rather difficult to distinguish one from another, and your task will be to reconstruct the real events. According to the plot of Mindsweeper, you are required to find in the doctor's memory the formula for the cure that is needed to save mankind.
The game has perfect gameplay, and you will be using it to unravel the puzzles. You'll be combining items to get new clues, interacting with other characters, and completing built-in levels of real-world puzzles.
Each of the actions in Mindsweeper brings you closer to the solution, as you will unlock certain blocks from the doctor's memory. We need to mention the sound in the game: if you are playing Mindsweeper with the sound on, you will be able to feel the atmosphere of this game.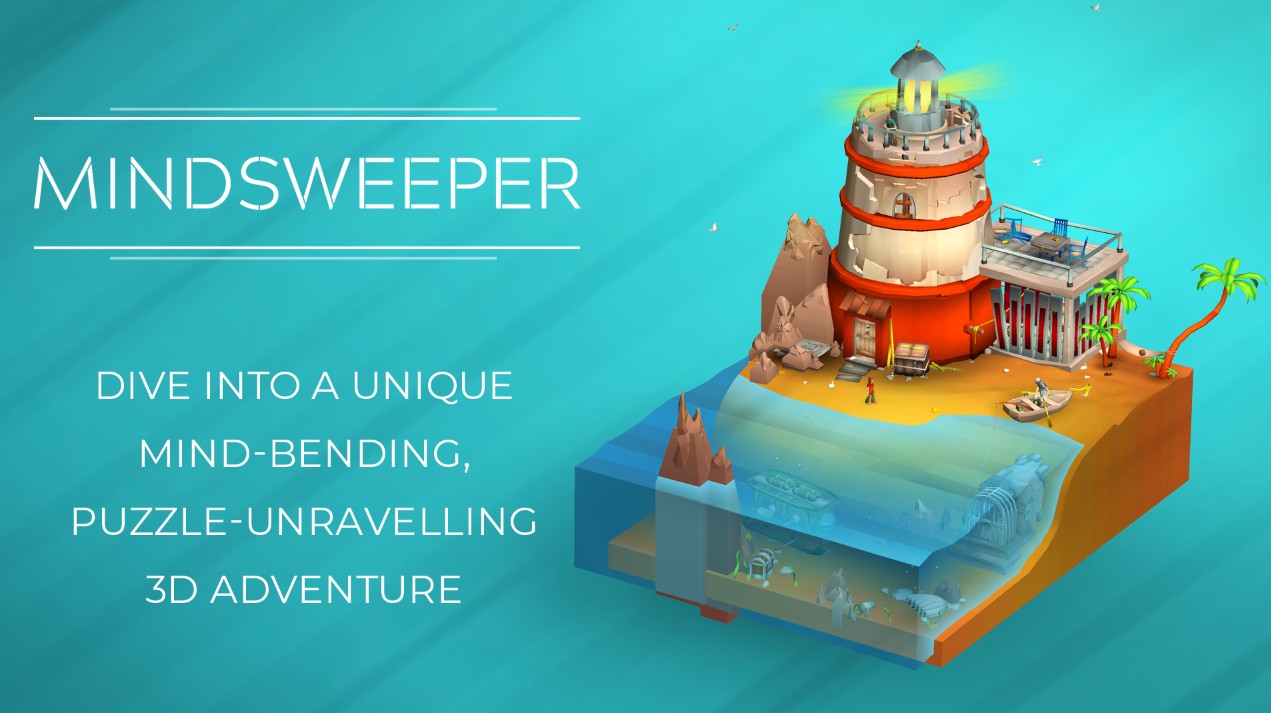 Penny & Flo: Finding Home
Penny & Flo is a game created by a developer who produces specifically themed games in the puzzle genre. Here the storyline and your quests are mixed, and in the process of passing levels, solving puzzles you will find out what happens to the main characters.
The game dynamics are structured as follows: the player passes a level, gets a part of the story, and a new task to complete. Of course, the levels are filled with puzzles that increase in difficulty.
The whole story in the game revolves around the main characters. Two girls, Penny and Flo, meet a woman after certain circumstances. They will help her to repair her house, earning gold and extra rewards along the way.
Most of the puzzles in Penny & Flo are of the "Three in a Row" genre or creating a certain color scheme on the screen. Although this type of puzzle is fairly standard and found in many other apps, it is the combination of story and games that users like.
Moreover, the levels tend to get more complicated, so that at some point you will realize that such a simple game makes you brainstorm and think about the best solution.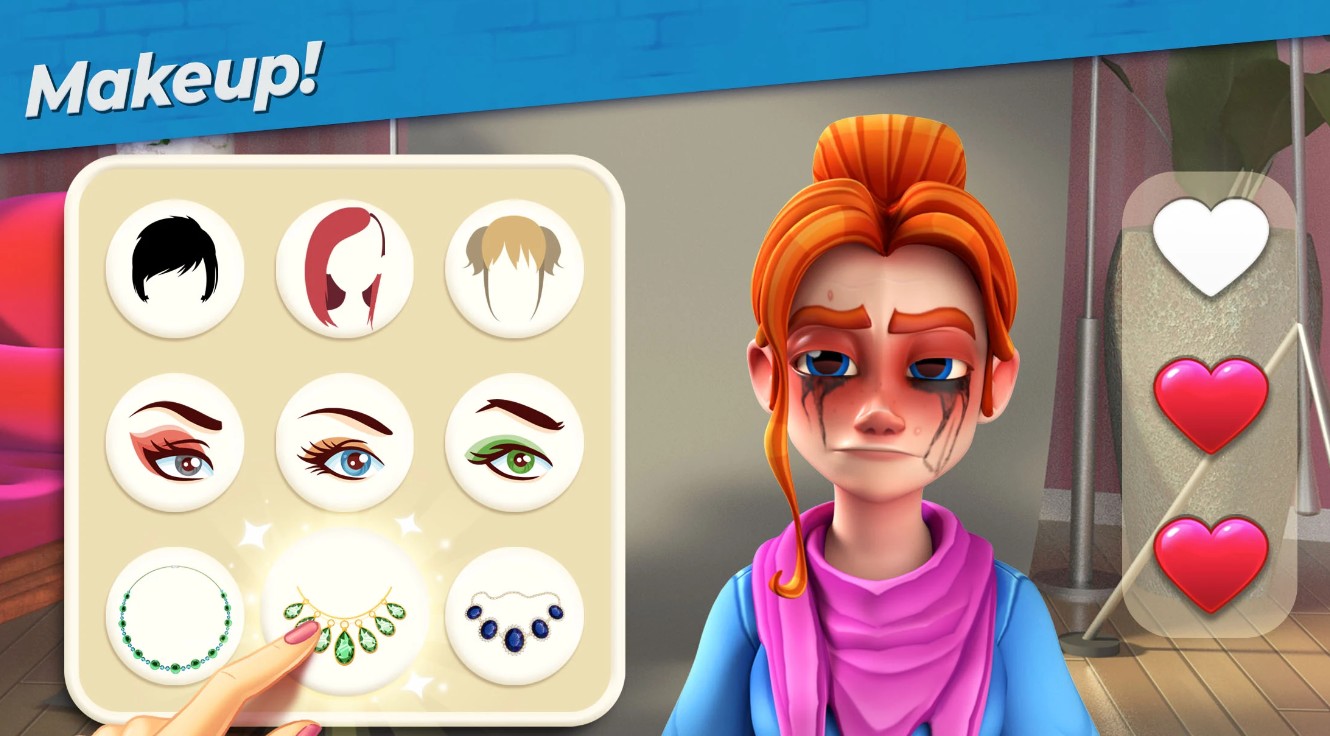 Tiny Robots Recharged
Not all of the free-to-play puzzle games offer three-dimensional graphics. If you like the combination of great volumetric graphics and interesting puzzles, we present you Tiny Robots Recharged.
It's a beautiful and minimalistic quest with quality gameplay and simple controls. The levels in the game are interesting and all control is done with simple screen taps. In total in Tiny Robots Recharged there are 40 elaborated levels, each one of which is unique and interesting.
It's worth mentioning, that the developers released the game for free, and there are no in-app purchases. Due to this fact in Tiny Robots Recharged there are some ads, but they don't affect the gameplay and won't disturb you.
According to the plot, you have to get your robot friends back home, because they were kidnapped by aliens. To do this you will be looking for unusual objects and clues throughout the presented locations – keep in mind that they are interactive and you will be able to interact with the objects.
In Tiny Robots Recharged, your robot's charge is limited, so if you take too long to complete tasks, you'll have to interrupt the game to recharge.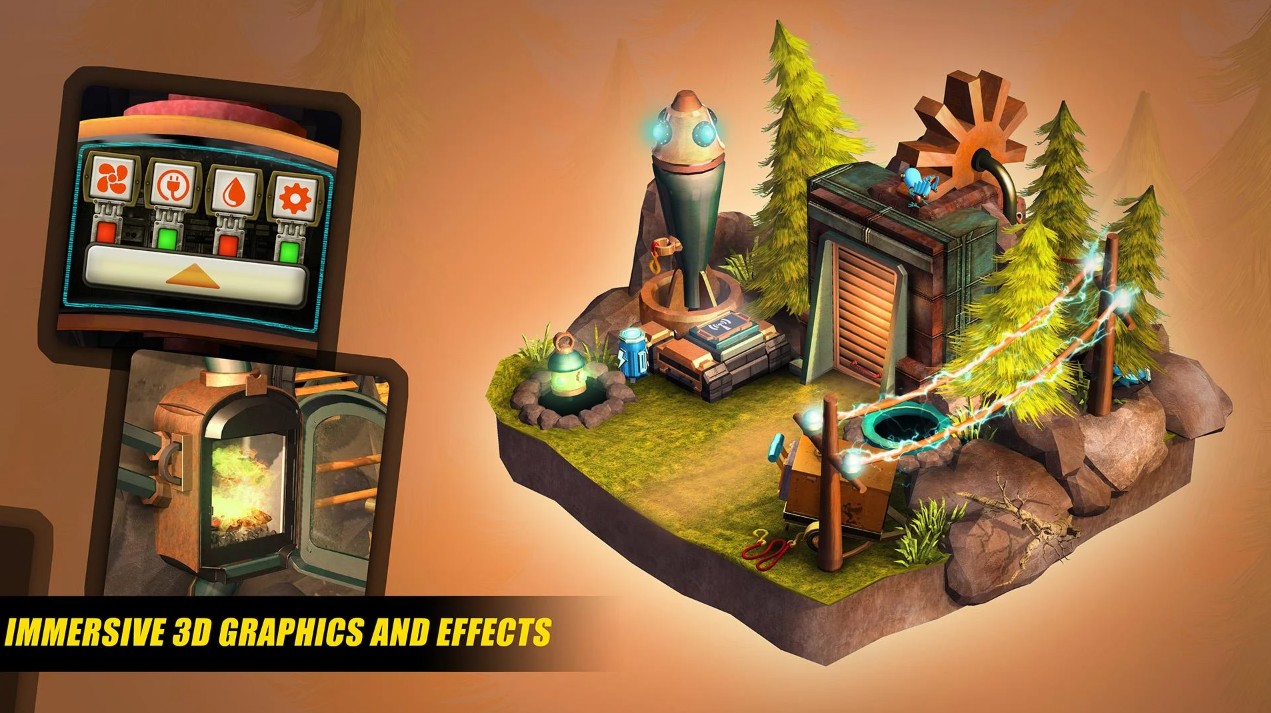 NumberDrop: Hard Math Puzzles
If you want to train your brain, improve your logical and mathematical abilities, then this app is perfect for you. A uniquely developed system of mathematical puzzles will not leave the user indifferent, and will also be able to help you practice banal arithmetic.
The levels in this utility are ranked from simple to complex, which allows you to master more difficult and interesting tasks. According to statistics, Number Drop: Hard Math Puzzles improves your abilities much better than, say, Sudoku. If you do not agree with this, then try and make sure for yourself.
The gameplay of this app has a huge advantage in that each week it offers more than a hundred new levels and puzzles, which allows you to keep the brain running. Also, the utility has a mode such as "Random," in which you can solve logical puzzles indefinitely.
If you have found some various solutions to the problem, then you can share it with friends. Since the game is not genre, but educational, its contingent in the majority is adults or young geniuses. However, you can also become a mathematician.
Just download the game and take the first step towards mastering a new stream of knowledge!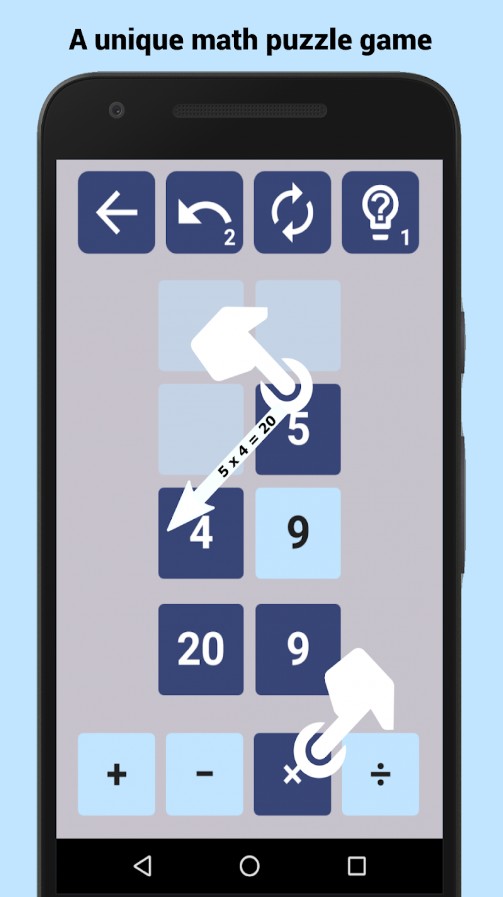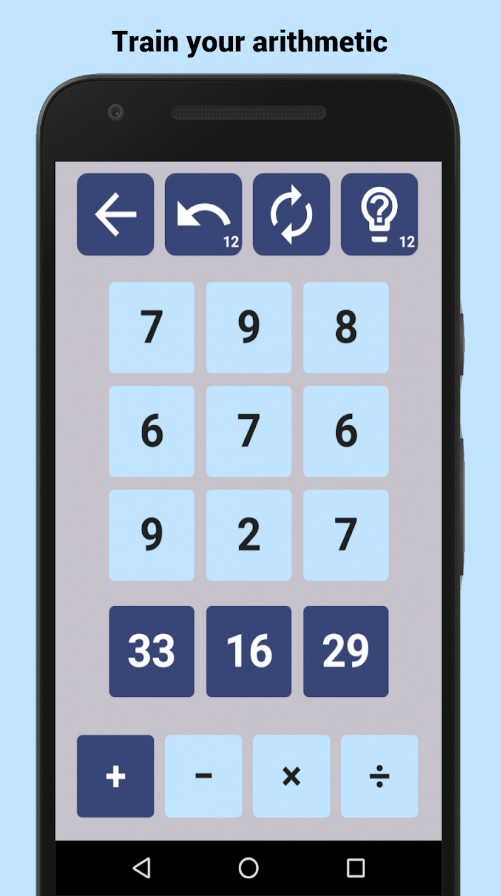 You may also like: 7 Best Sorting Color Apps for Kids (Android & iOS)
Imperfect Balance Collection
Have you ever heard this expression "rationalism is balance and balance is the most important state of human life"? If so, then this game will radically destroy your worldview, if until now you tried to think in this way.
This game really deserves attention, because it has a wide range of options, such as:
variability of all levels selected in a certain game block
rating system for determining the best players by the results of the week, month and even year
keeping the best passing options from each player
various in-game objects that significantly speed up the passage, such as fire or spinning wheels
From the screenshots of the game, you can replace a very convenient and graphically developed interface that leaves a pleasant impression and a desire to start playing as soon as possible. The app color scheme is made in various comparable shades.
Imperfect Balance Collection is very well suited for emotional discharge, because every person in his life at least once had a case in which he wanted to let off steam very much. Thanks to this app, you can make towers fall, deform many structures, blow up various objects and much, much more.
So what are you waiting for? Start playing now!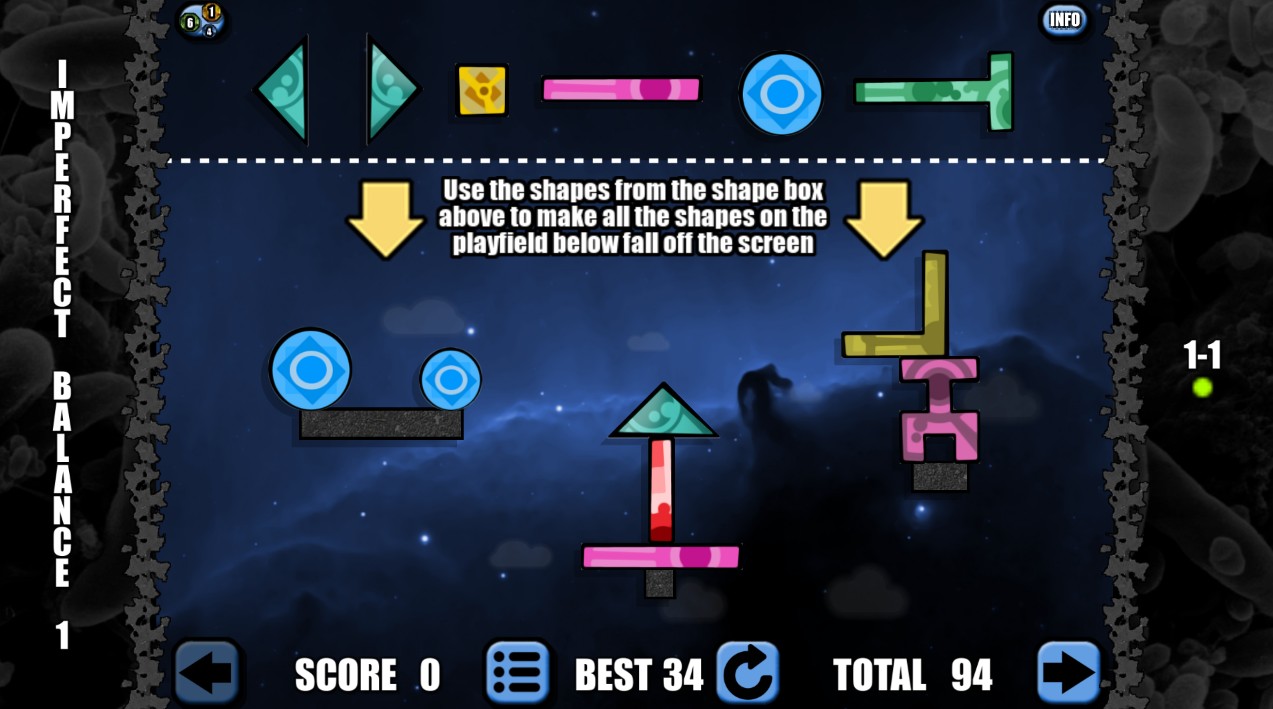 brain code
Brain Code offers an array of stimulating mini-games that will challenge and improve your cognitive abilities.
Inside Brain Code, you'll discover a wide variety of mini-games, each tailored to test different aspects of your brainpower. From memory challenges that improve your recall skills to puzzles that enhance your problem-solving abilities, this app has something to keep your mind sharp and active.
Brain Code is the clear leader when it comes to providing exceptional mental stimulation and maintaining your brain's optimal condition. Regularly playing these mini-games can lead to improved focus, enhanced memory, and increased cognitive flexibility.
Moreover, as you progress through the levels and master the mini-games, you'll experience a sense of accomplishment and joy. The app encourages you to set new personal bests and beat your own records, creating a positive and uplifting atmosphere.
So, if you're seeking a fun and effective way to exercise your brain and enjoy the process, Brain Code is the perfect choice. Get ready to unleash your mental prowess and embrace the joy of brain training.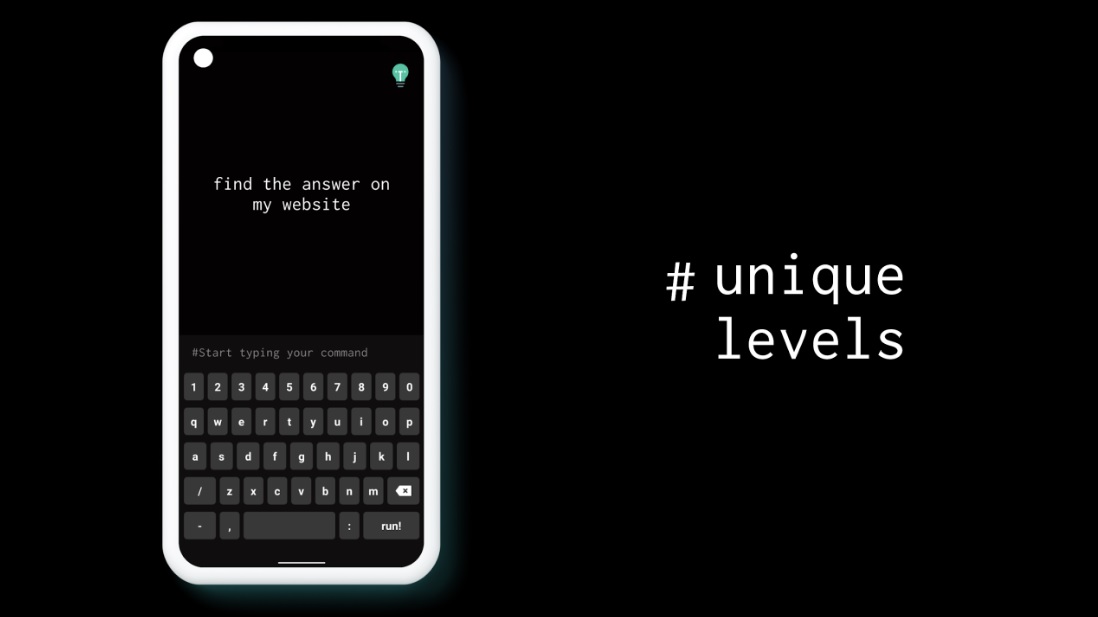 Tricky Castle
Platformers are still fervently loved by users. The developers successfully combine the platformer genre with other genres of games and as a result, they get such games as Tricky Castle.
This is an unusual game about knights, that constantly is running somewhere. According to the plot horrible villain has kidnapped the princess, but you can't reach her easily. There are traps all over the castle that you need to dodge, and a lot of puzzles to be solved for your further movement.
The levels in Tricky Castle are rather difficult. You will not be able to pass most of them for the first time – you will need to try again and again. Usually, different games are concentrated on one character or phenomenon, and there are also situations where they are teased.
When it comes to Tricky Castle, the joke is directed at the player – you will understand how standard your thinking is. Some levels seem complicated, but the answer lies on the surface – for example, you should pay attention to the colors of objects or their shape.
The solutions to the puzzles in Tricky Castle may be trivial, but you won't find the answer right away.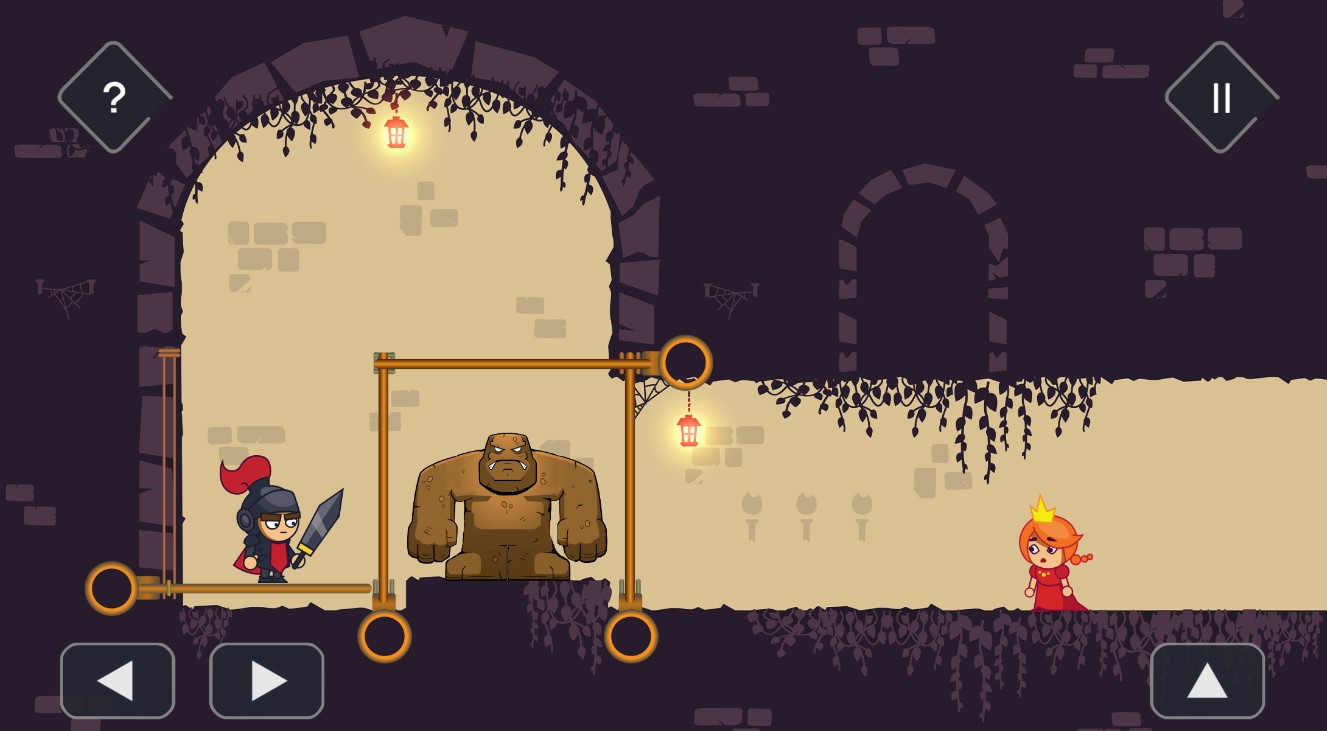 Mekorama
If you're on the lookout for challenging puzzles, you have probably already tried the classic options. Some logic games disappoint users at the first level – everything is too obvious, simple, and boring. However, this will not happen with Mekorama.
The developers tried to add complex details from the beginning, so from the first levels, you will be interested. It is worth to mention, that the graphics of the game also attracts your attention – it is a high-quality three-dimensional puzzle with its own virtual world.
The gameplay is very simple – you play the role of the astronaut, who is staying on the island and now wants to get away. This requires you to solve puzzles – so you get access to the teleportation point.
In Mekorama the levels contain complicated actions and tricky tasks that make some levels literally impassable. Sometimes you won't even have the solution ideas. Moreover, the developers didn't add any simplification tools – you will really have to sit and think until you find the solution. So Mekorama is perfect for the biggest puzzle fans.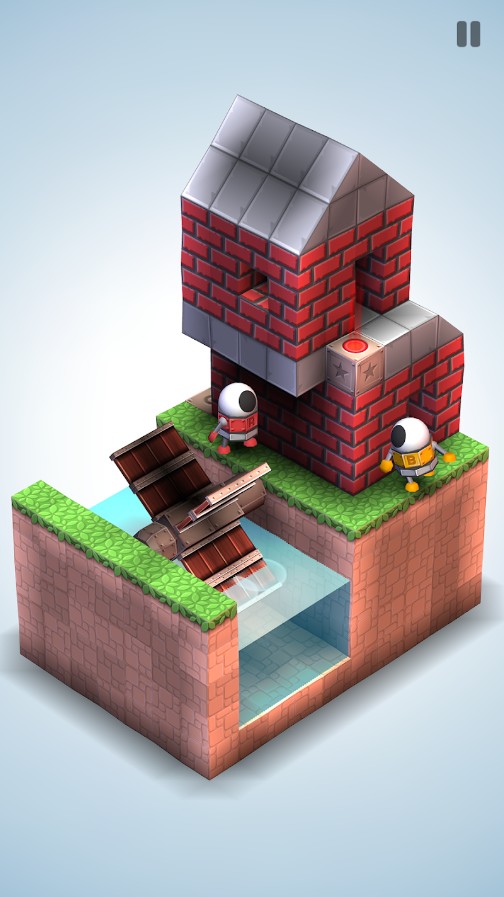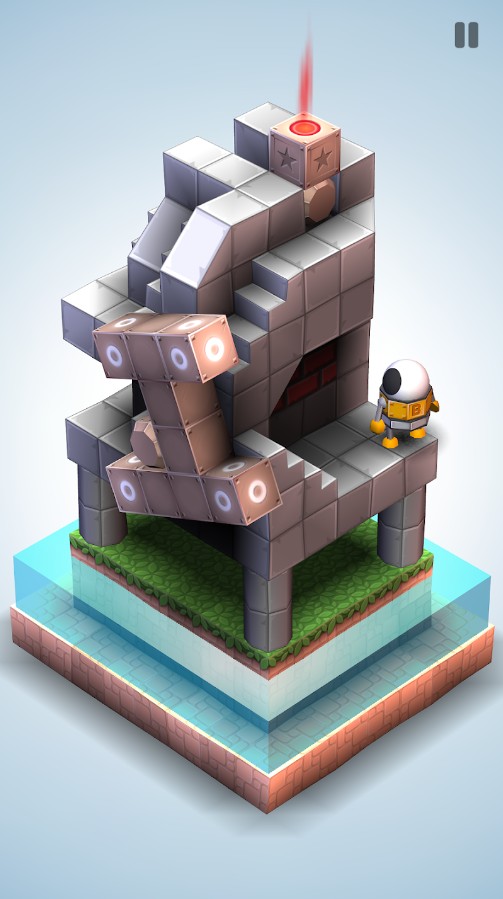 Metal Box
The Metal Box app provides a variety of enjoyable and captivating mini-games that will keep you entertained and in high spirits throughout your gaming experience.
Inside Metal Box, you'll discover a wide variety of mini-games, each with its own unique twist and gameplay mechanics. From solving clever puzzles to test your reflexes and coordination, this app offers a diverse range of challenges that will keep you engaged and motivated to conquer them all.
As you dive into these engaging mini-games, you'll experience a boost in cognitive skills such as problem-solving, memory retention, and hand-eye coordination.
The graphics and sound effects in Metal Box add an extra layer of enjoyment, creating a visually appealing and immersive gaming experience. The cheerful and colorful design of the app enhances the overall positive vibe and makes it a pleasure to explore.
To conclude, I cannot say that this app has the hardest puzzle games but they are quite complicated and will take a lot of your time to solve them.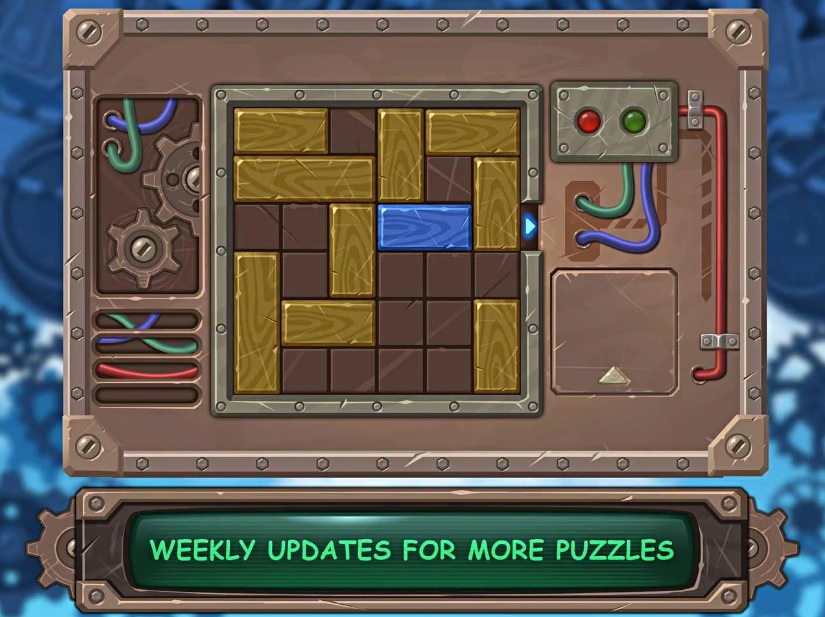 Who do you think – do you understand humans? If your answer is "Yes," then this is the time to check it out. For that, we offer you a Who is? – game in which you will need to use your logic, observation, knowledge about life, and even intuition.
Each level introduces a new story or situation in which you need to find out which of the characters is the one you are looking for. There are a lot of facts that will point to this person, but will you be able to notice them all and make the right conclusions?
Who is? is made in simple and pretty vector graphics, and it's not overloaded with extra details or superfluous characters. You have to look for people who perform certain tasks, have a certain profession, or do something else.
You have to find out among a group of people, for example, which one of them is a liar. How to do this, if all of them are silent? In Who is? you'll also have to interact with the characters and objects to find out the right answer.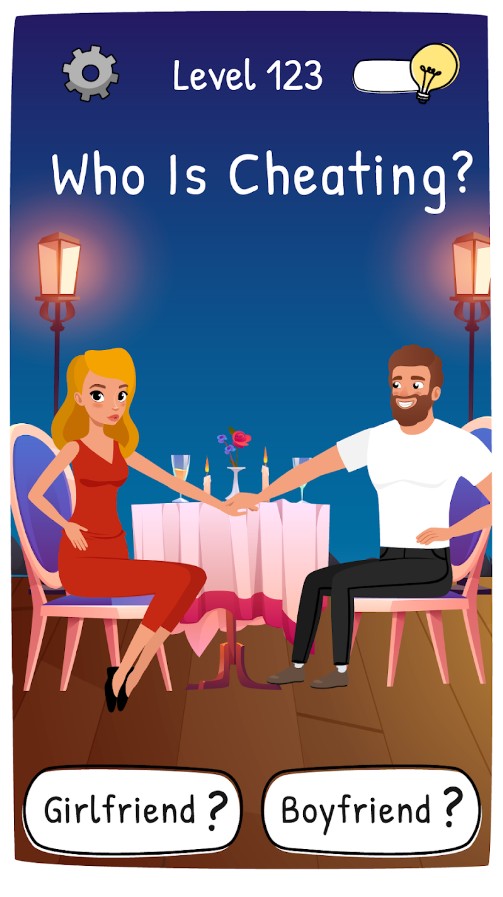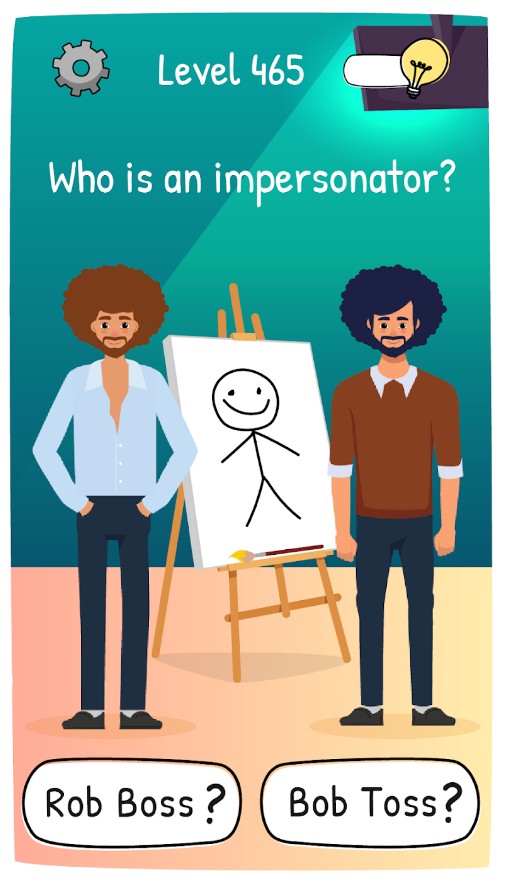 You may also like: 11 Free Hexagon Puzzle Games for Android & iOS
Snap charge
Snap charge- this is a game for your mobile device, which involves solving various kinds of puzzles, using various intellectual abilities, as well as destroying heavy and complex structures.
The principle of the game is extremely simple: at each new game session, you will be provided with various structures, the complexity of which will increase each time.
You will be provided with tools such as bombs, pickaxe, shovel, explosives, and much more. Using these tools, you will need to destroy a given structure as quickly as possible.
The difficulty of the game lies in the fact that the given structures cannot be destroyed by simply launching bombs into them.
You will need to look for a weak point in each structure, and then calculate how it will be easier to destroy it: with a bomb, or by mechanical means (for example, with a pickaxe).
Remember that the number of tools that have a huge destructive power (bombs or explosives) is limited.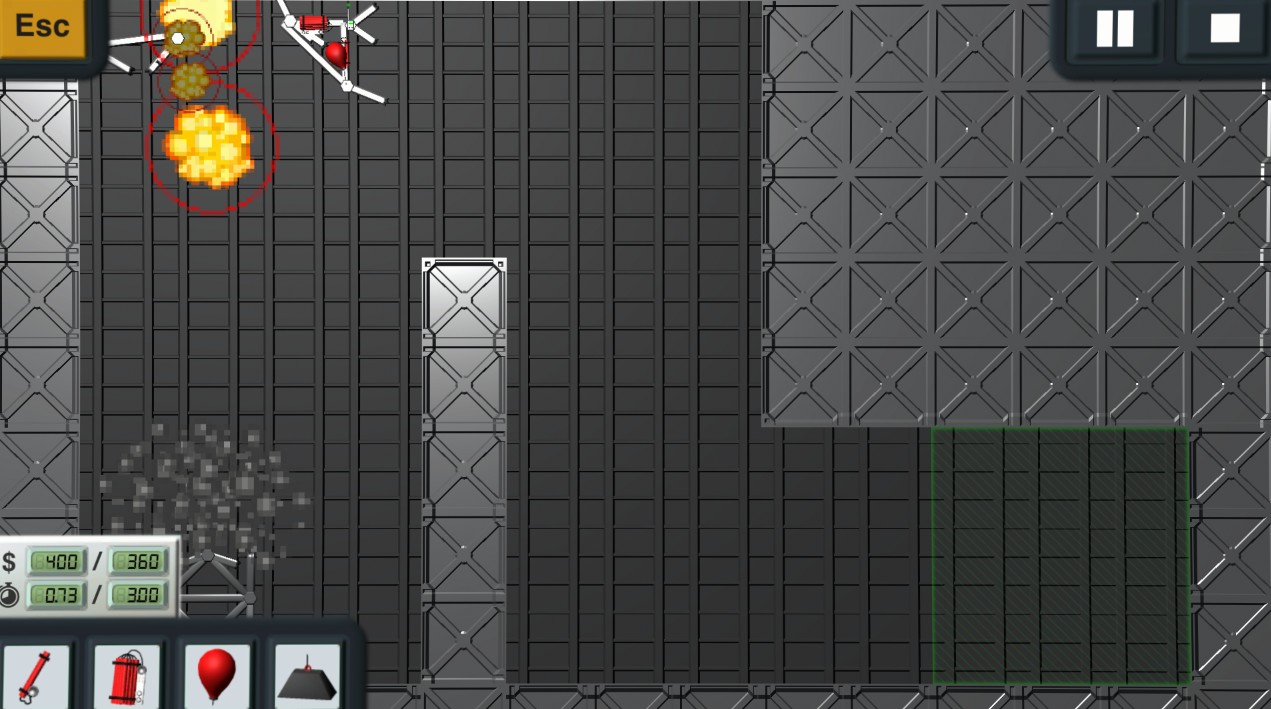 Challenging puzzles are really hard to solve. You'll probably think about some of them for days at a time and even ask other people for help. That's the beauty of these tasks – you'll need to strain your brain, think, and try to find out-of-the-box ways to solve them.
Don't be afraid that you are overestimating your mental abilities – we are sure that you will be able to pass even the most difficult levels, using hints and other tricks if necessary.
Puzzles are suitable for long flights and trips, lunch breaks, and even when you want to take your mind off things. We hope you discovered new and interesting puzzle games in our article.