Do you want your smartphone to be the most useful thing in the world? Do you want to know the exact time without turning it on?
You probably do. Then what you need to do is to use Always ON Display apps. You must know that there is a function called the same way in Android. Still, not everyone likes it.
Some people find the option too complicated and packed with the features that are hardly used or ever discovered, others can not find the tools they would like to see. Another problem is that 'Always on display' can not be fully customized and, therefore, meet all of your demands.
What is more, this function is known to be a battery energy waster. You probably would like your smartphone to last as long as possible. You are also highly likely to bring your power bank everywhere you go. But is it that necessary?
Well, this problem can be solved quite easily. Download one of the listed apps and control your battery energy.
The apps we have collected are available for Android users only. Most of the applications are free.
If we are talking about battery, let us recommend you these best battery charger alarm apps.
AOA: Always on Display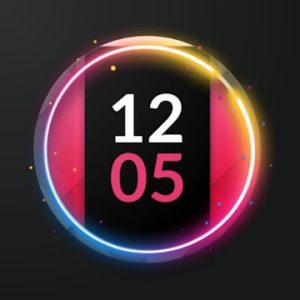 AOA: Always on Display is an app that displays notifications with a special backlight without you having to tap the phone screen yourself. This includes a variety of notifications, including weather, incoming messages, and more.
The program is unique in that it doesn't use battery power when you view anything on the screen.
The app also has many interesting features. You'll be able to see a calendar of events, reply to messages, take notes, and even draw as you walk. Fingerprint or biometric unlocking is available.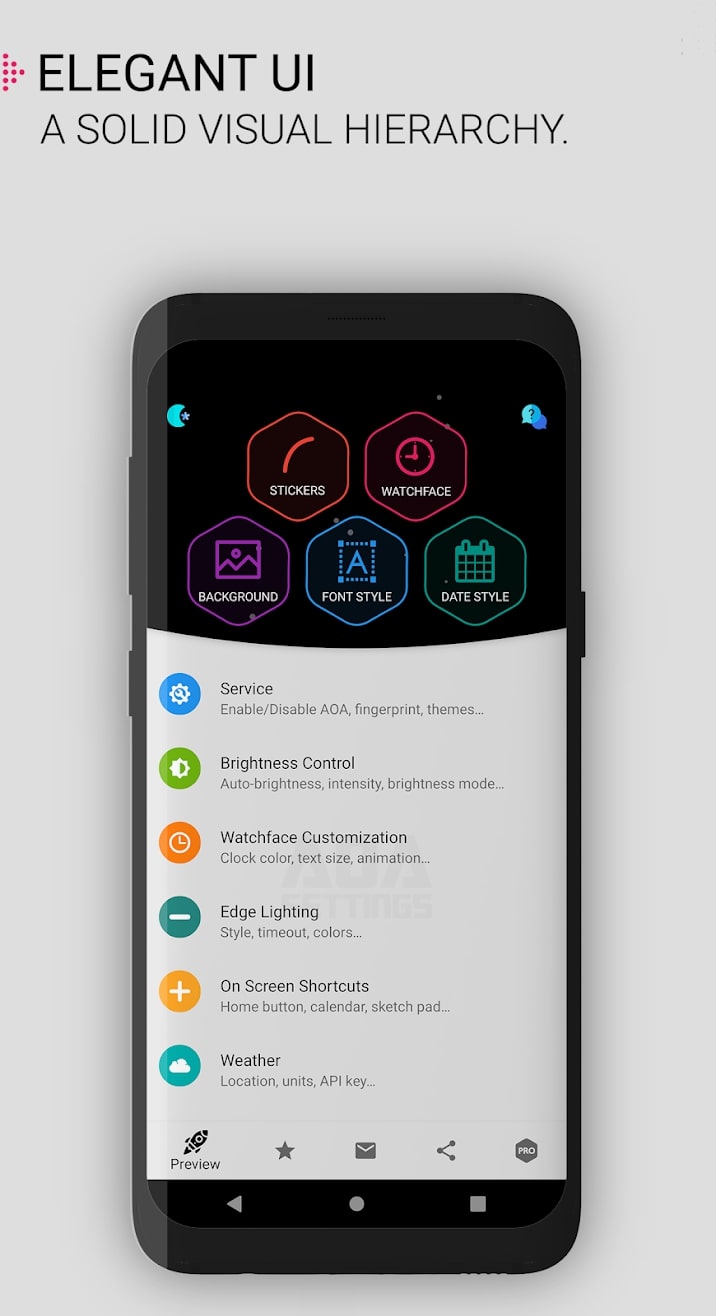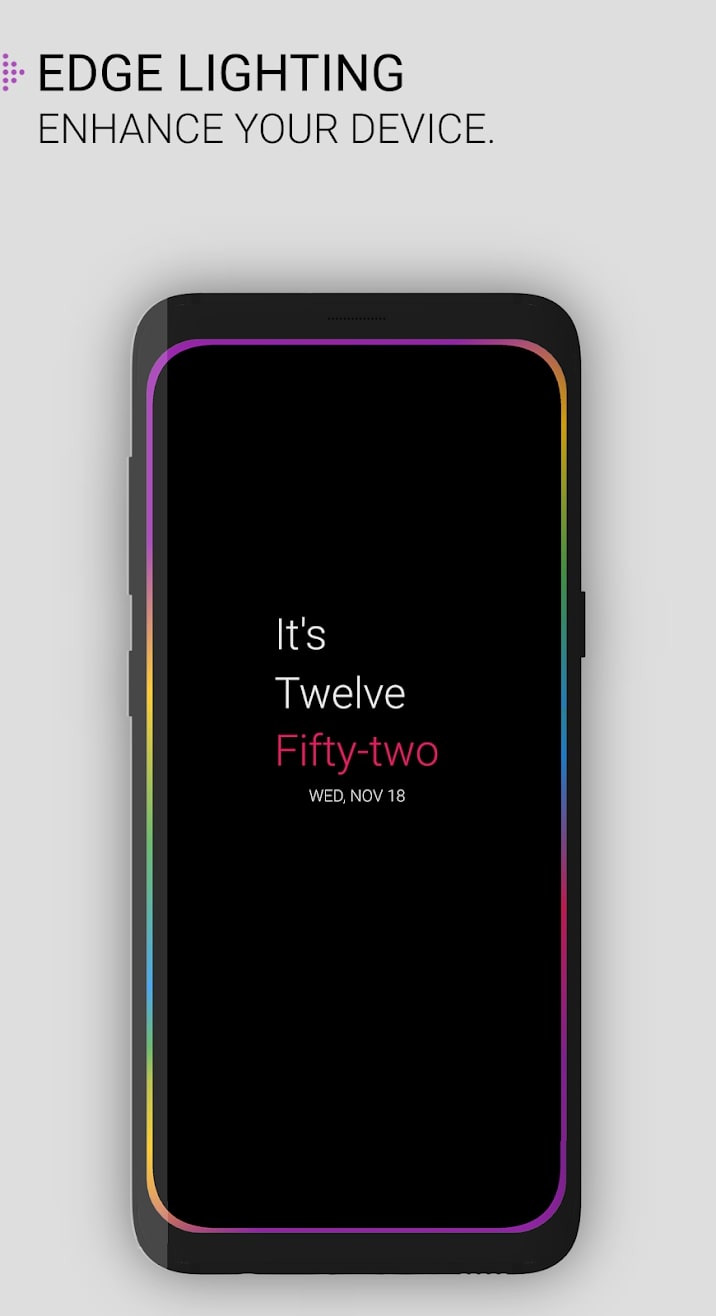 This service is compatible with OLED, AMOLED, LCD screens, suitable for non-standard shapes of devices. You can adjust the brightness of the display and much more.

You may also like: 11 Best Apps for Sticky Notes for Android & iOS
Always ON AMOLED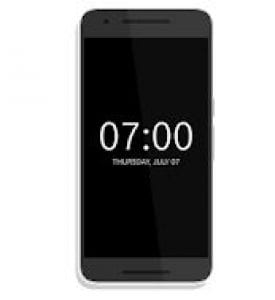 This is one of the best applications in this category. Try it to see all the vitally important things on the screen of your smartphone.
It contains all the necessary and cool functions that will help you to customize you Always on Display option.
Check its clock frames, text font size and color, various templates, graphics, calendars, and many other options. Combine them to enjoy all the functions of the application.
Another nice thing is pocket mode. The aim of it is to save your phone energy. If you know for sure that you are not going to use your phone for some time(for example, if you sleep or put the device into a pocket), there is a possibility of turning Always on Display function off.
The application will work perfectly on a smartphone, as well as on a tablet.
There is another important thing related to your smartphone settings. There is a possibility of conflicts between your smartphone security systems and the application.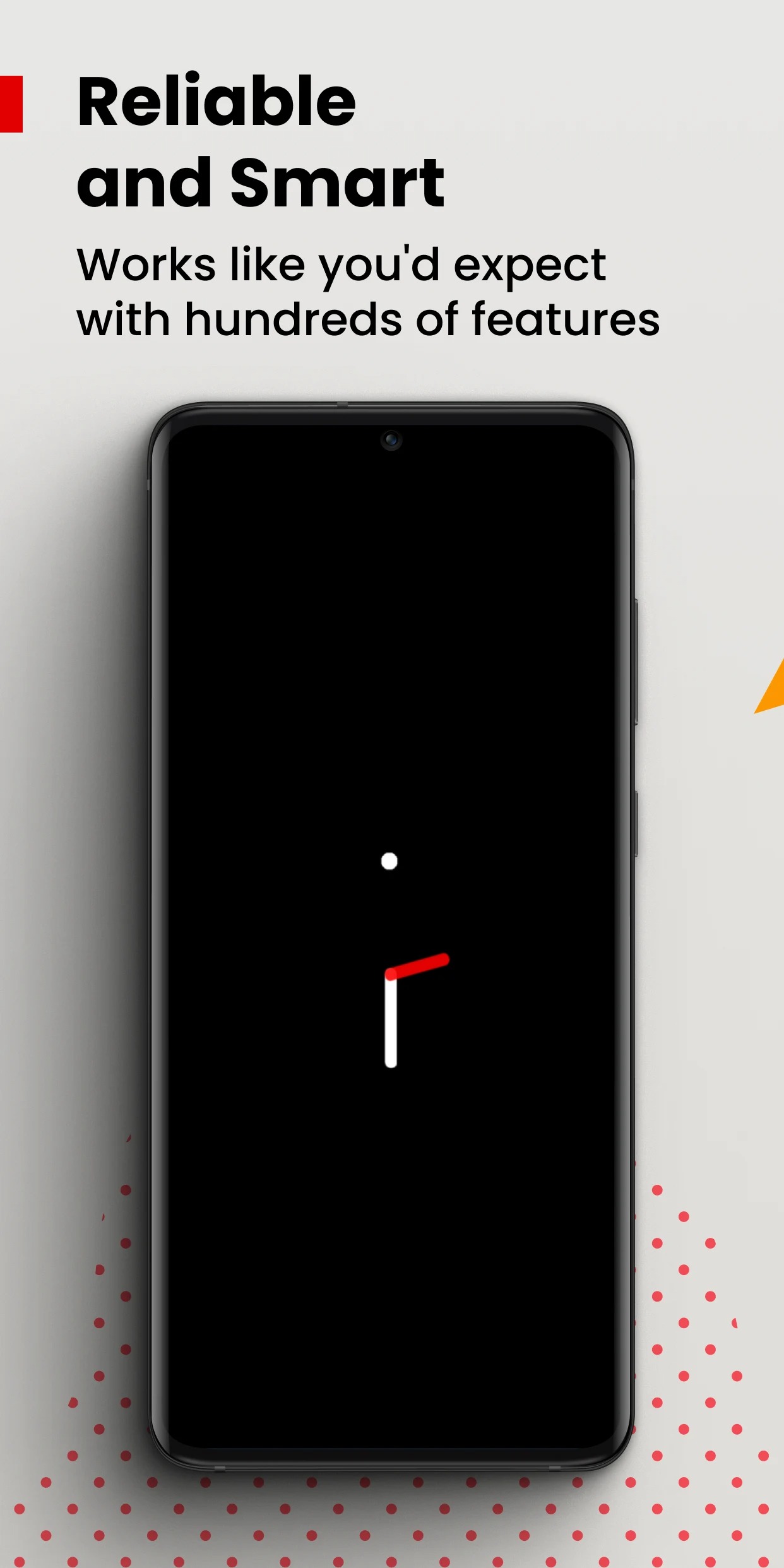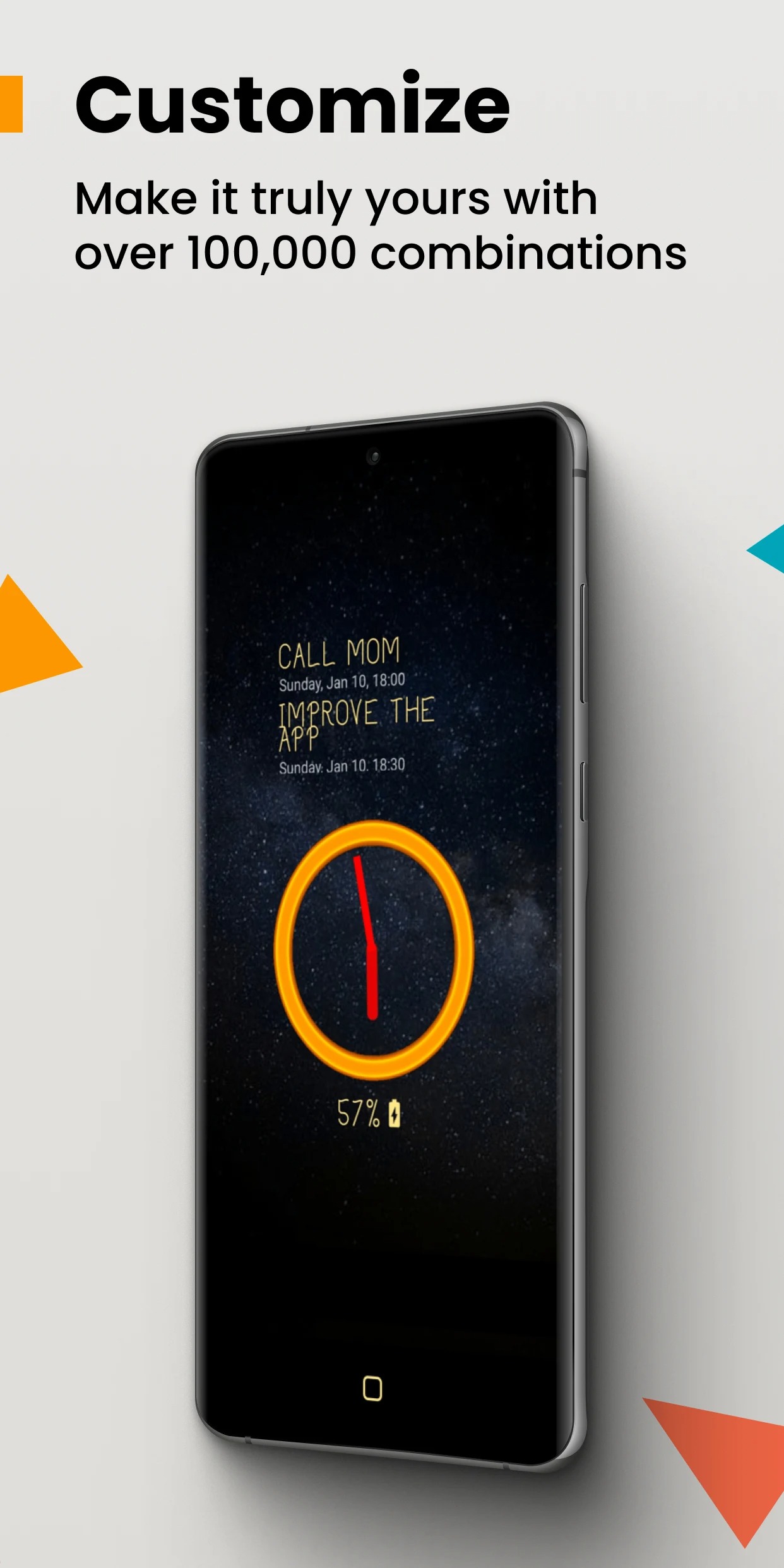 To avoid this, go to settings and give the app permission to run on your smartphone. It will make any further problems with security impossible. Always ON AMOLED is free with ads.

Always on Display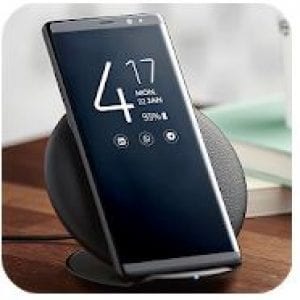 This is another good app that will help you stay informed about the things you want to always know. It refers to time, date, notifications, calendars, and templates.
The app is very flexible, you can change anything in the settings: font colors, font sizes, images, even animation.
If you are a fan of beautiful things, if you are crazy about art, then try wallpapers. It will make your screen shine and look luxurious. There are more than 200 various themes that are available right after you downloaded the application.
Always on Display is a perfect tool for controlling the information you want to know.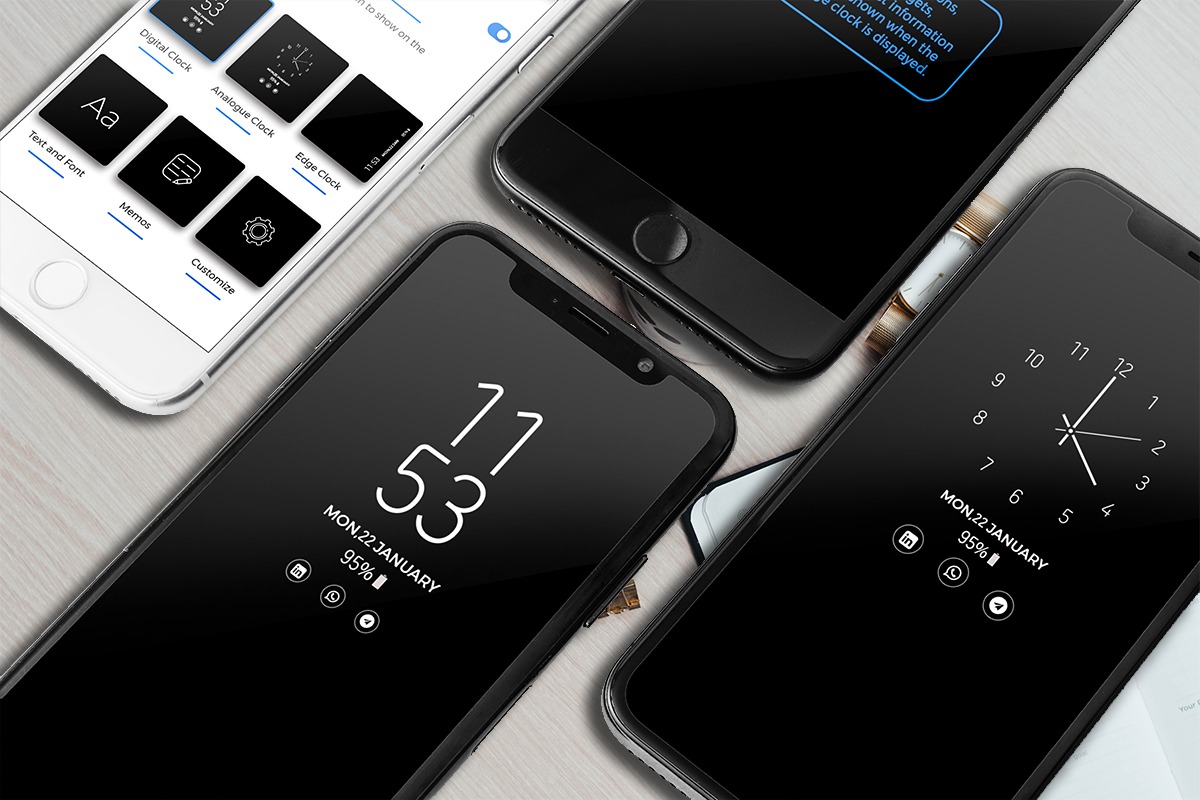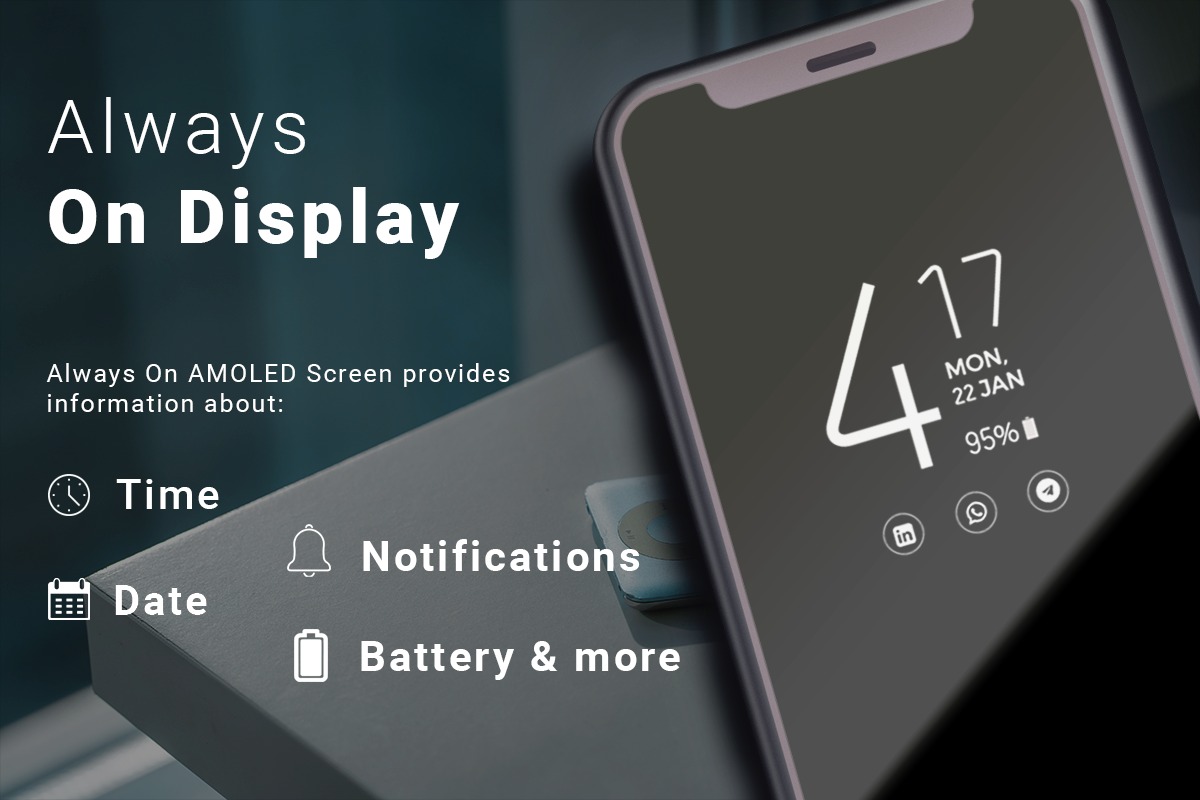 You can download it from Google Play Market for free. It contains some ads but they are not too frequent to appear on your screen and, therefore, less irritating.

Always on Screen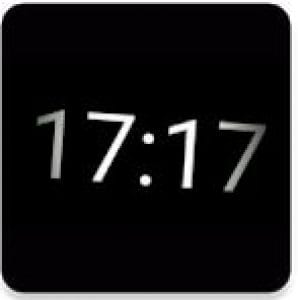 This app can not boast off a wide range of functions, so if you wanted to try a huge toolset, Always on Screen can well disappoint you.
However, there is a big number of people who don't really want to have too many options to choose between. They would like to have something efficient, reliable, and simple at the same time.
If you are one of them, we highly recommend that you download Always on Screen.
This app has a simple interface and basic functions. It can not give you a cool always-on-screen animation, but it can show time, notifications, and other basic things you might like.
Still, this app has a serious disadvantage. It spends more battery energy that the others on this list. For sure, you can go through settings and optimize it but it won't reduce the battery energy that is being spent too rapidly.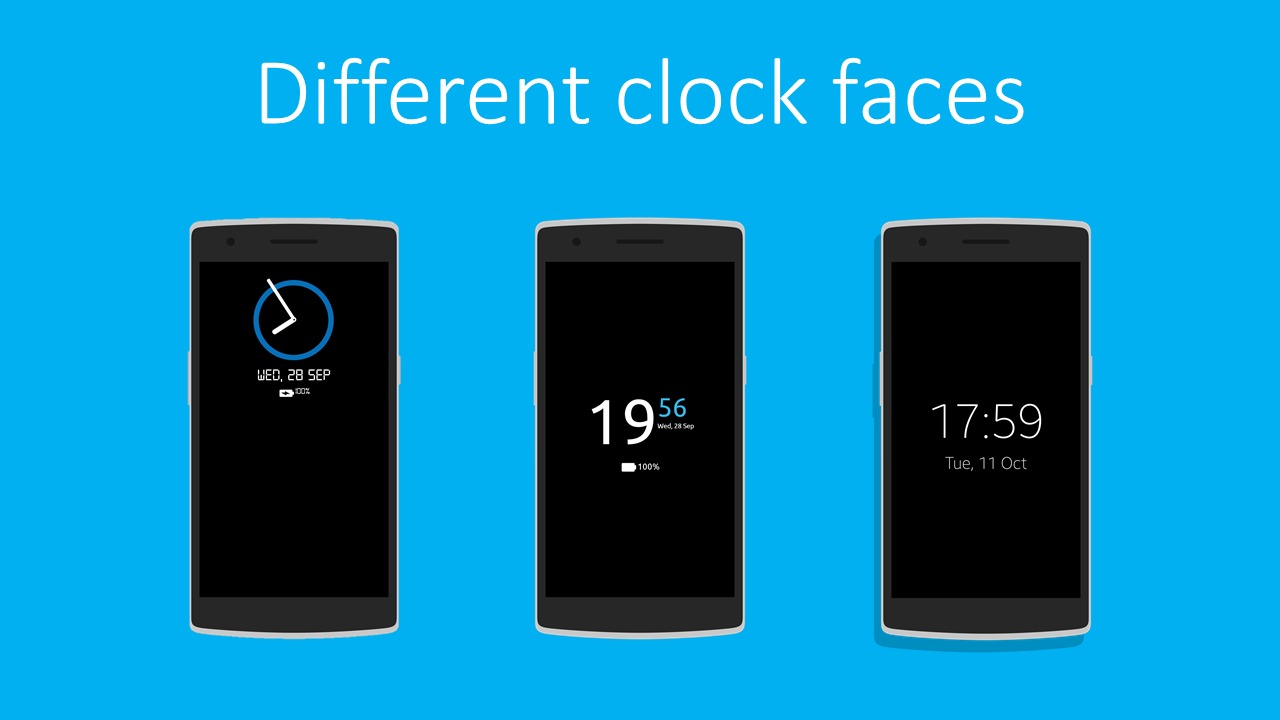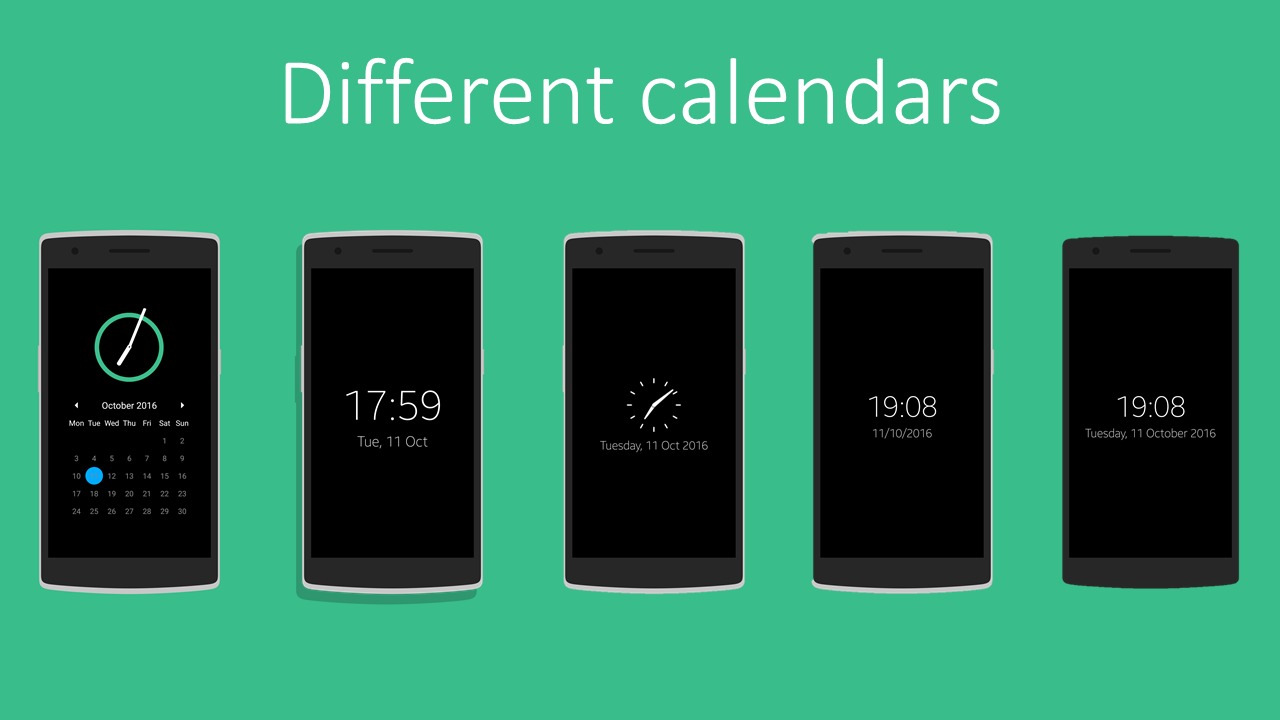 At the same time, this app doesn't have any serious bugs or glitches, which makes it a good option anyway. Always on Screen contains ads that keep it free.

Always on Edge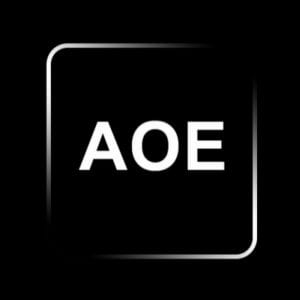 A smartphone is a useful thing, nobody doubts that. However, it's not only about technology, it's also about beauty.
Your screen should look appealing, nice, and be informative at the same time. How to reach this aim? With Always on Edge, this is not a hard task.
This application contains huge libraries with wallpapers and templates. Choose the ones you like and customize the app, according to your needs and tastes. It will be so comfortable to use as if it was you who created the application.
Another cool thing about this app is that it saves your battery. And you can control it in the settings of the app. It shows you the amount of energy that is being saved and the number of working hours left. Change settings to save more energy and forget about the power bank.
Always on Display is only of the seemingly endless amount of functions provided by these applications. There are cool images, templates to create your widgets from scratch and then use it.
There is no need to go online and do a search – all the necessary images are already there for you. Still, if you fail to find what you need, you can use the images from your gallery.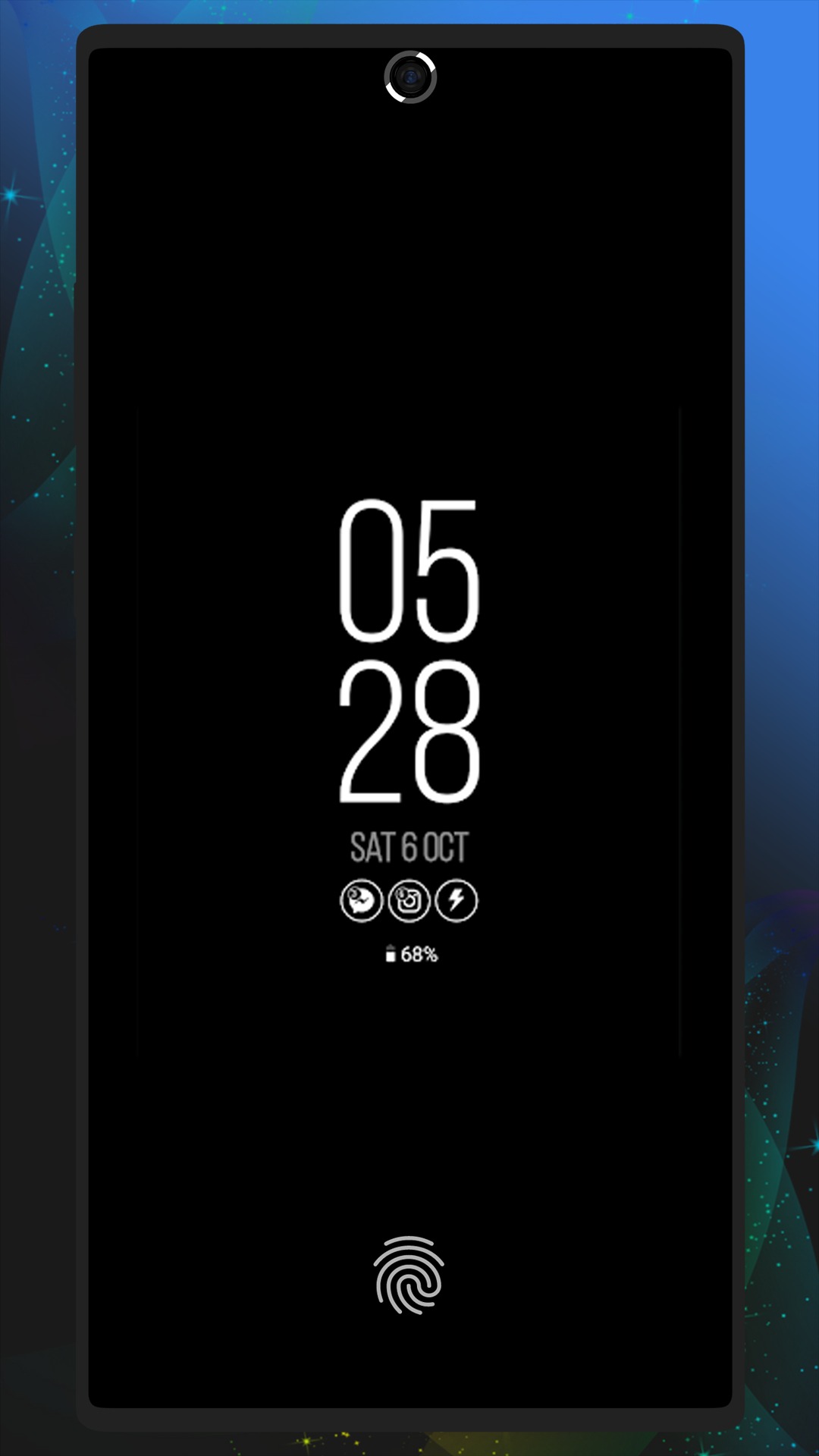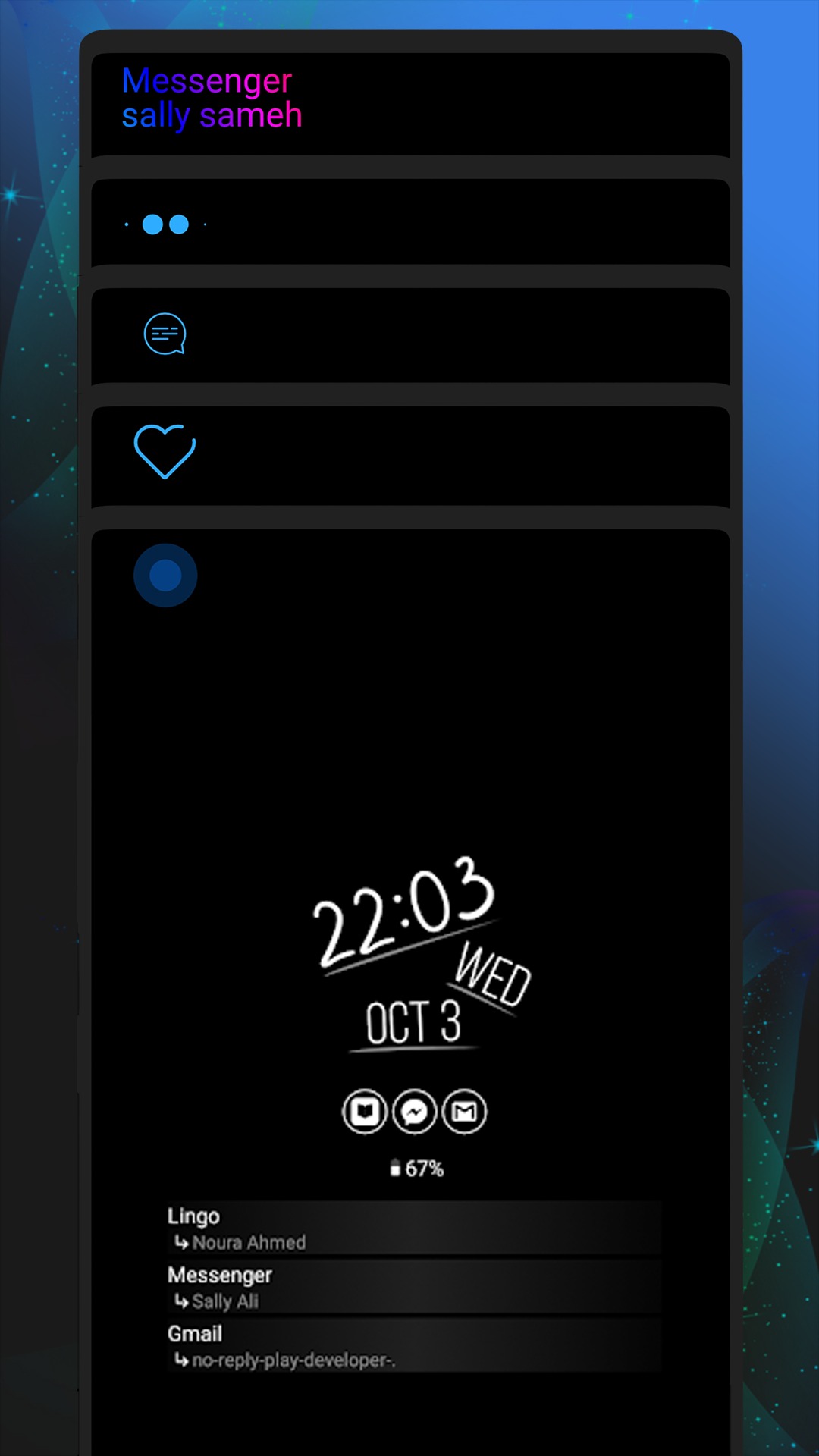 Another great thing is the animation. There are hundreds of them. Put it on your display to make it look cool. It won't waste too much battery energy. Always on Edge is free of charge. It contains a little number of ads.

AcDisplay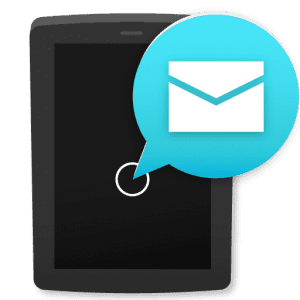 This is a new app that will help you control the information that exists on your smartphone. There is a number of data types that you need to know at a single glance at your phone.
For sure, you would like to know the time, date and at least your battery level. This information should always be available, even if the phone isn't working at this time.
AcDisplay is a great way to keep everything in order. Handle your notifications easily, without wasting time on it.
There is a huge number of designs that AcDisplay can give you. Some of them are completely free and available right after you downloaded the application.
We also recommend that you tried dynamic background – it is a great feature! It will make your smartphone look perfectly luxurious and trendy.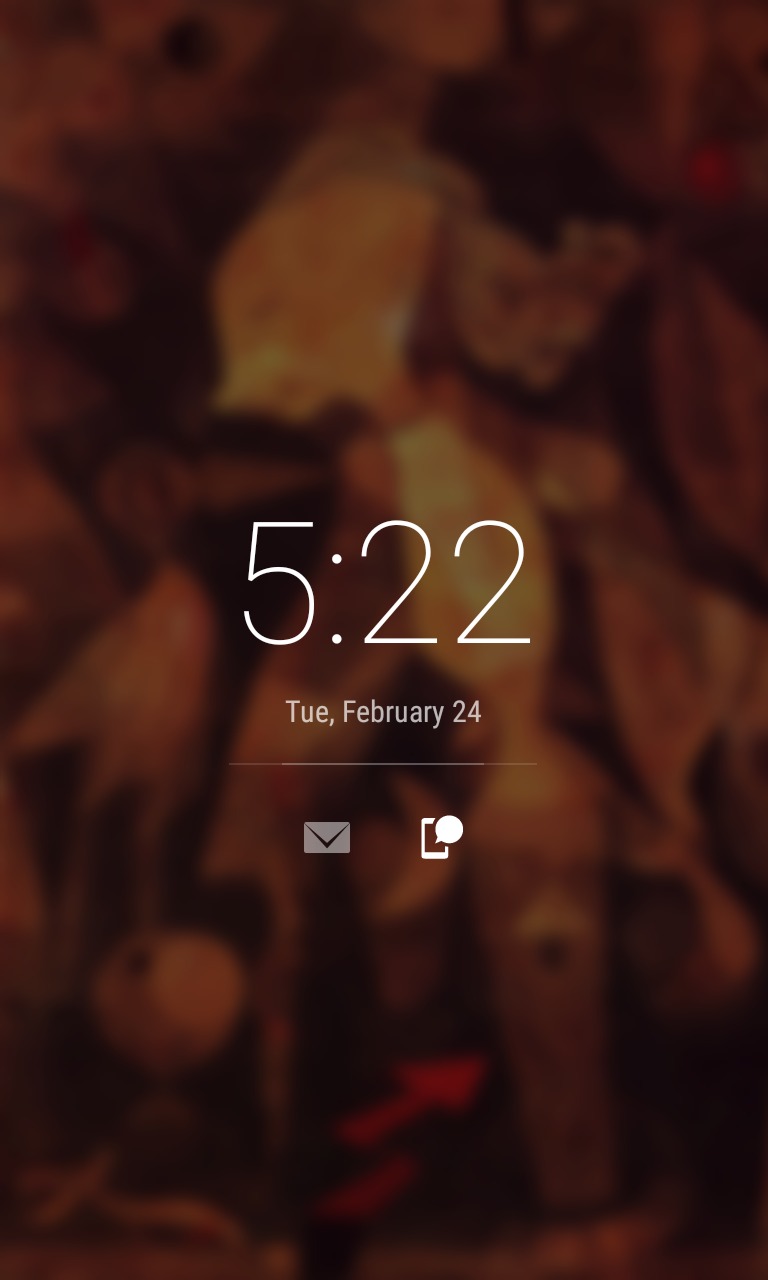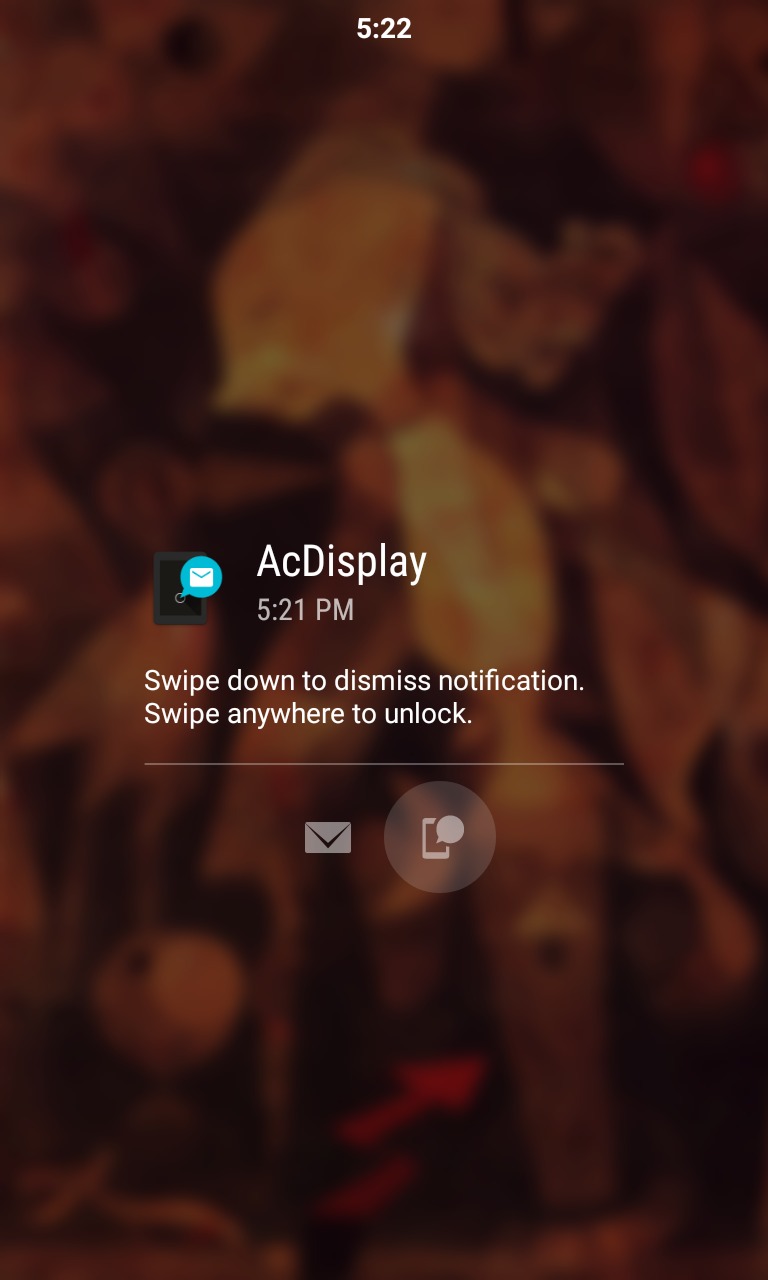 AcDisplay is a good app that will help you spend less time and get more information. It contains ads and in-app purchases that will give you premium functions. Still, you can do without them – all the basics are free.

You may also like: 11 Best Automatic Wallpaper Changing Apps for Android & iOS
Custom AOD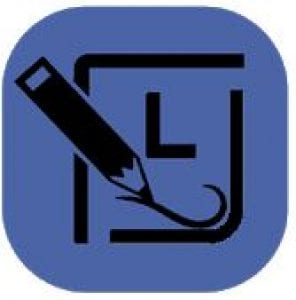 Do you want your Always on Display image to look beautiful, glamorous, appealing, and cool? Well, it's high time you made your smartphone shine bright.
This app doesn't have too many functions, it specializes in images. So, in fact, Custom AOD is about setting the image you would like to see on your screen every time you look at the smartphone.
There are two ways to get the image you want:
Look at the application's gallery and see if there are images that will be a good option for your display. There are hundreds of them. For your comfort, there is a division into categories. You can also use search if you can hardly see the necessary image in the app.
Go online and find what appeals to you most. Then upload it from the gallery of your phone to the app.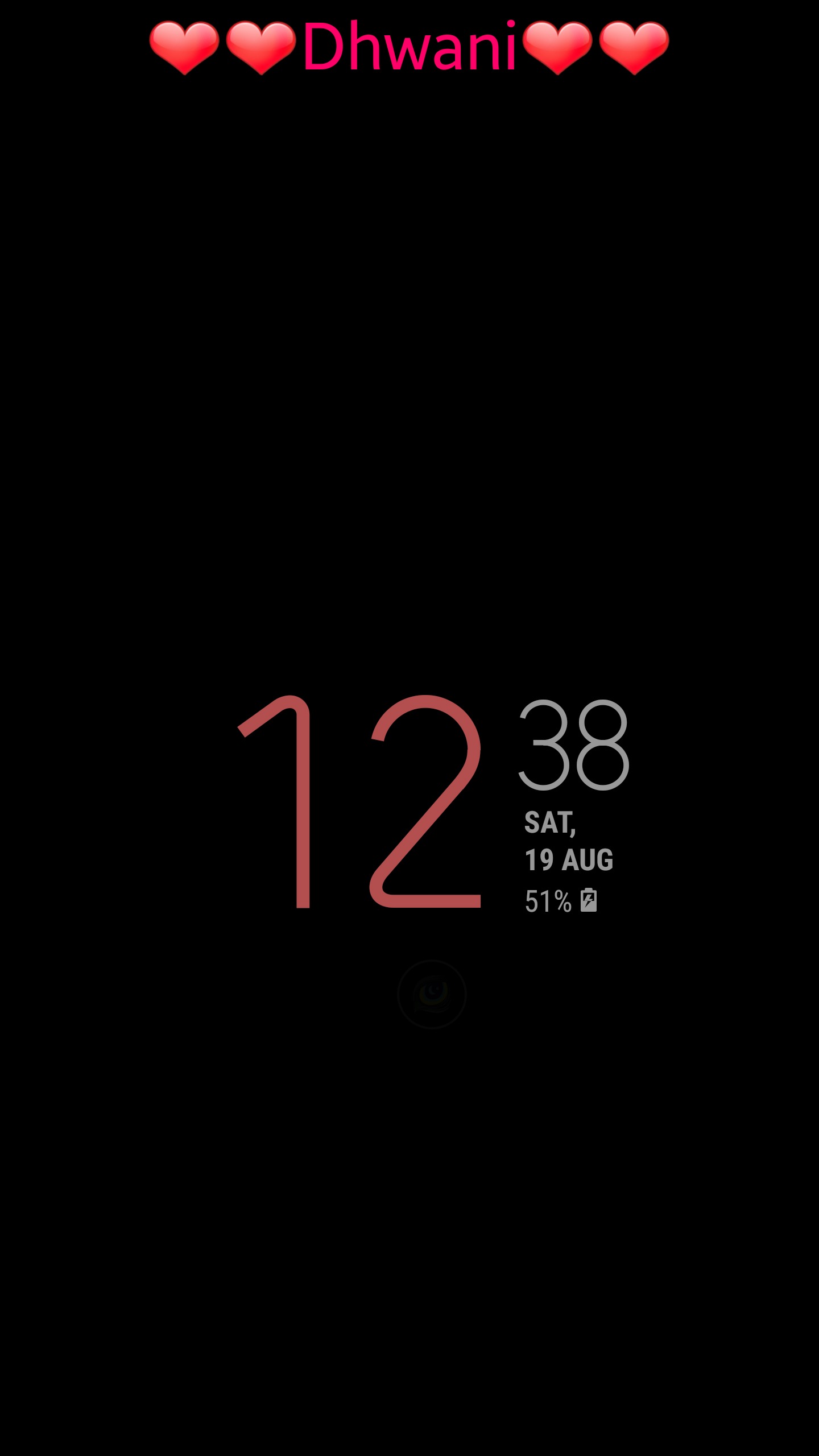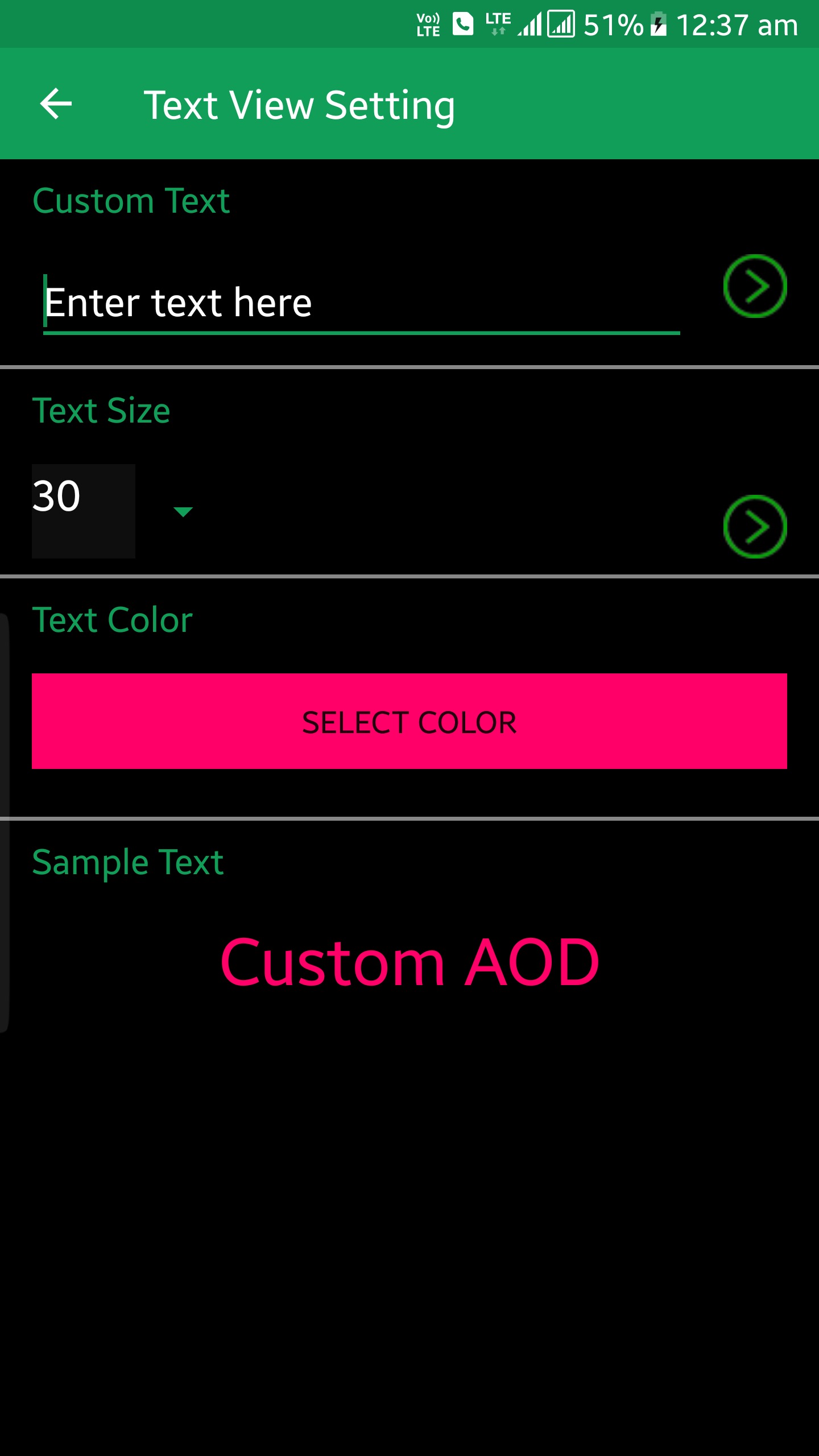 Custom AOD is a free app but it contains some ads. To optimize the work of the application, you can go premium and enjoy new functions.

Always on Display by Amir R Adib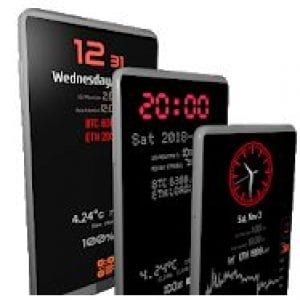 This is another great Always on Display application. It will allow you to keep all the important data right in front of you, on the screen of your smartphone.
There is a seemingly endless amount of widgets. You can choose one or more. There is no way to combine them, but you can choose a few and place them on your screen.
Here is a number of widget types that you may find in the app's gallery:
Date(there are more than 10 formats available for free)
Time(various widgets)
Weather and Broadcast
Different dashboards
A pedometer or Step Counter(you need to use settings to put it on your's phone screen)
Charts and graphics
Other templates (you can create them from scratch)
This application contains an enormous number of adds. It can be very irritating for some of you so this is a huge disadvantage. Still, you can go to in-app purchases and get a 'no-ads' premium function.
For better performance, give optional permissions to the app. There are some possible conflicts between the application and your phone security systems. Still, the problems are solvable – just use the settings, and don't hesitate to give permission to the app.
If you don't want to pay, it's ok – all the basic stuff is available for free.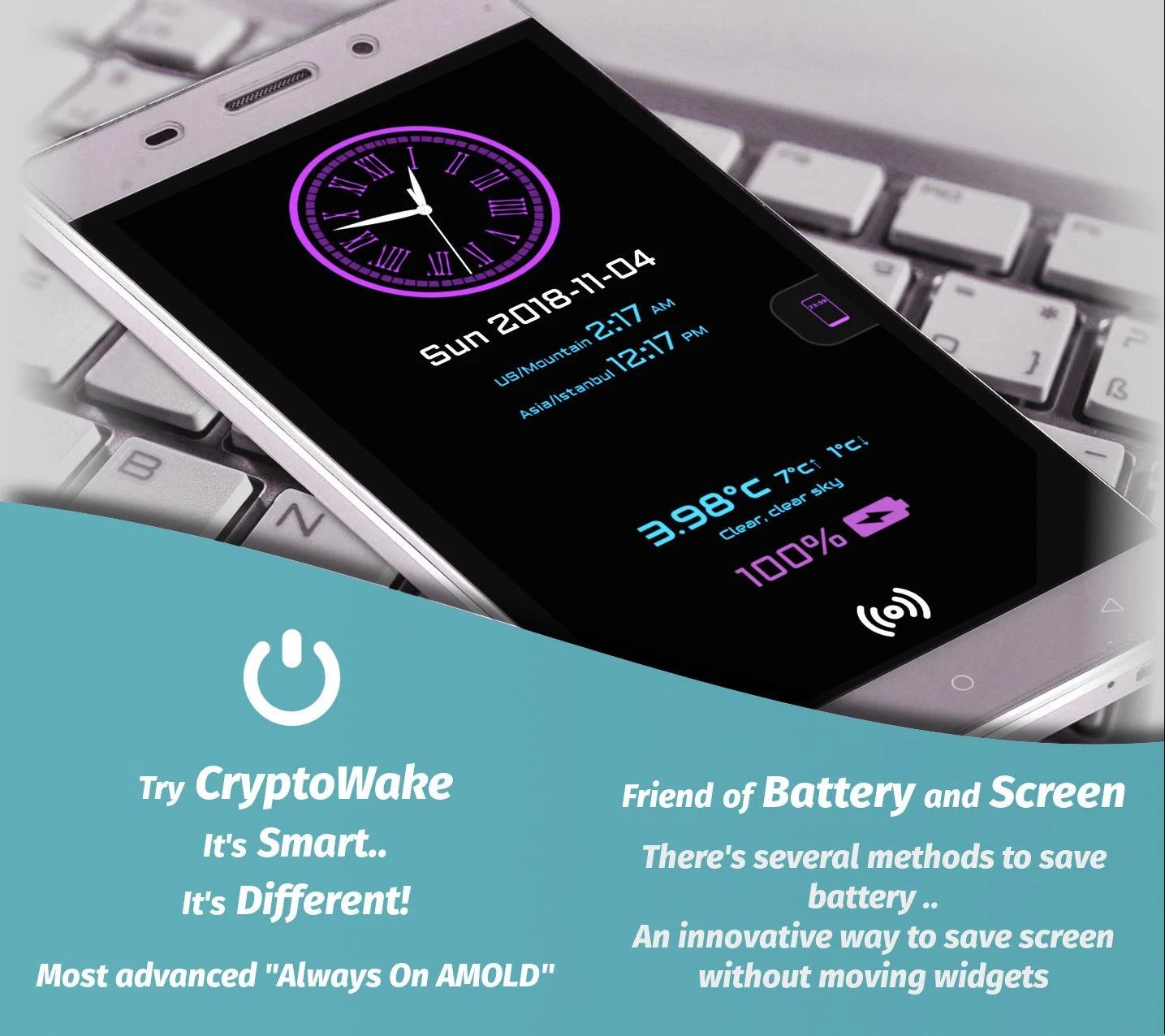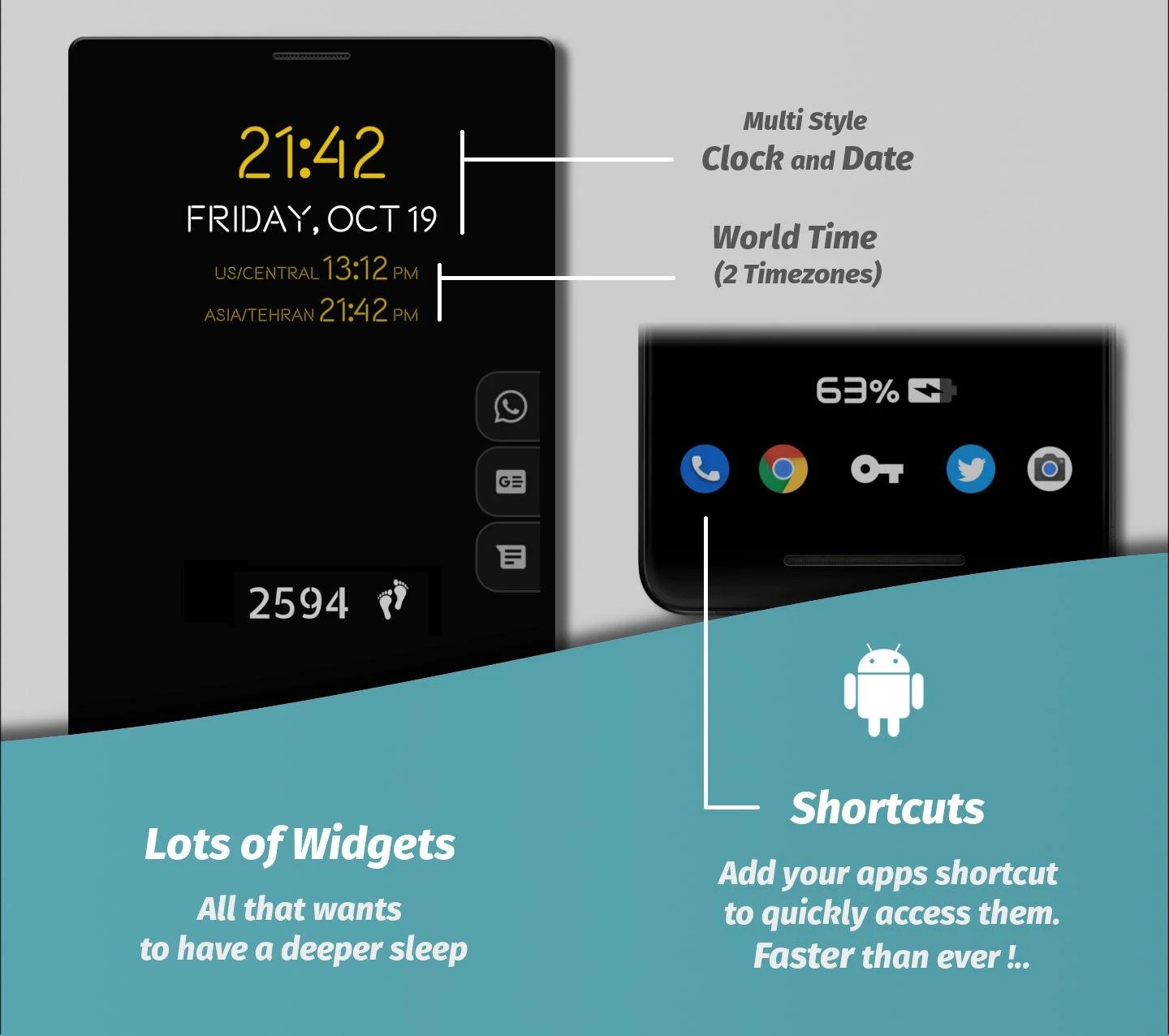 The application is reliable, there are no bugs or glitches so nothing will prevent you from enjoying the app's functions.

Wallpapers for AOD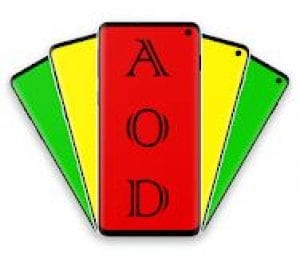 This app was created primarily for Samsung users. It is not a typical Always on Display app – it is specialized in wallpapers that are always on your screen.
After you have downloaded the application, you can start using it. Choose one out of hundreds of wallpapers. The gallery of wallpapers is really impressive. All of them were created especially for being on a screen all the time. This is why it will look perfect on your device's display.
Wallpapers for AOD are available in Google Play Market for free. There are some in-app purchases that will enable you to use some premium functions.
What is really cool about the app is that it contains just a few ads, which appear very rarely. If it is important for you, then this is the best application.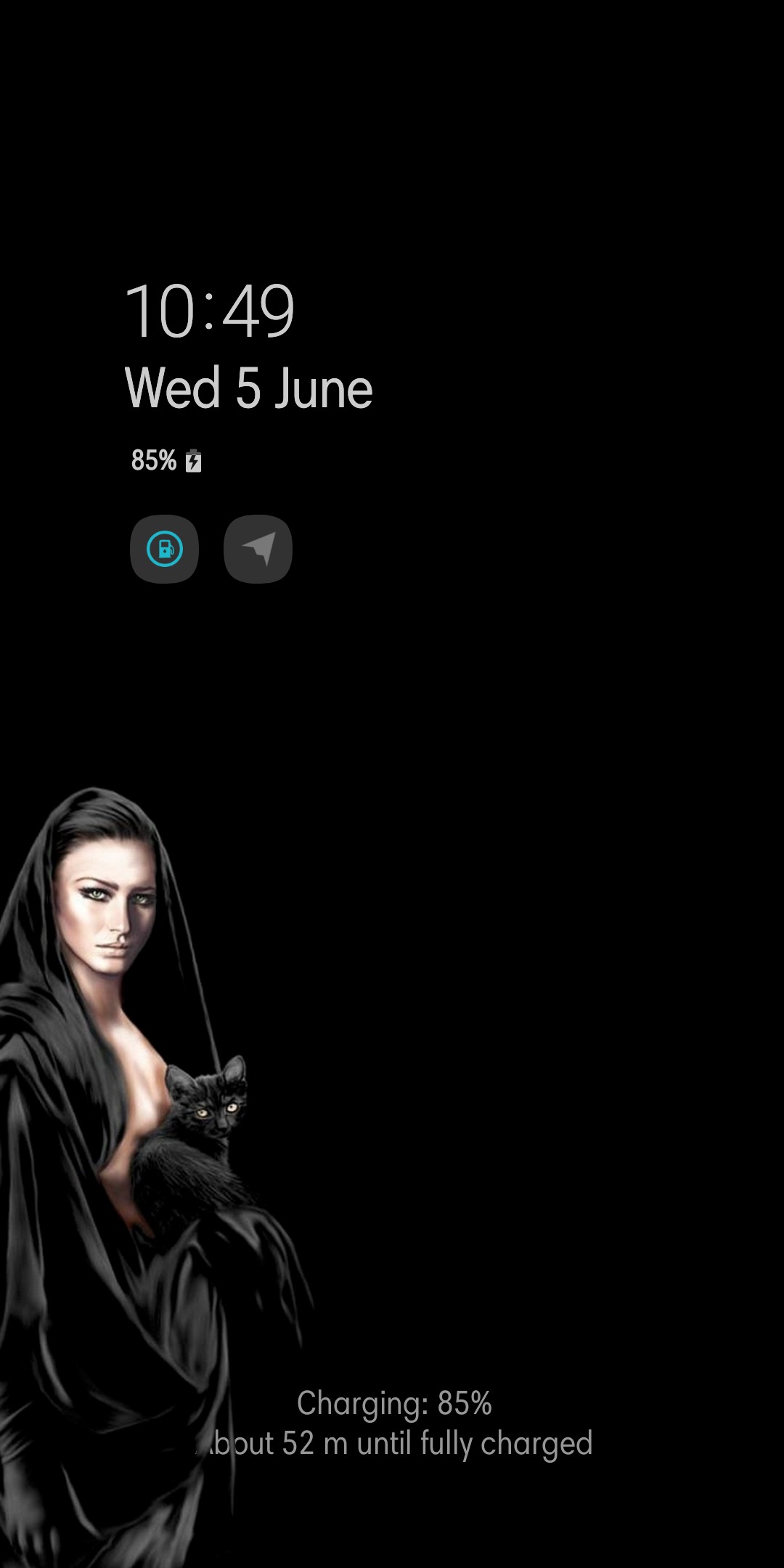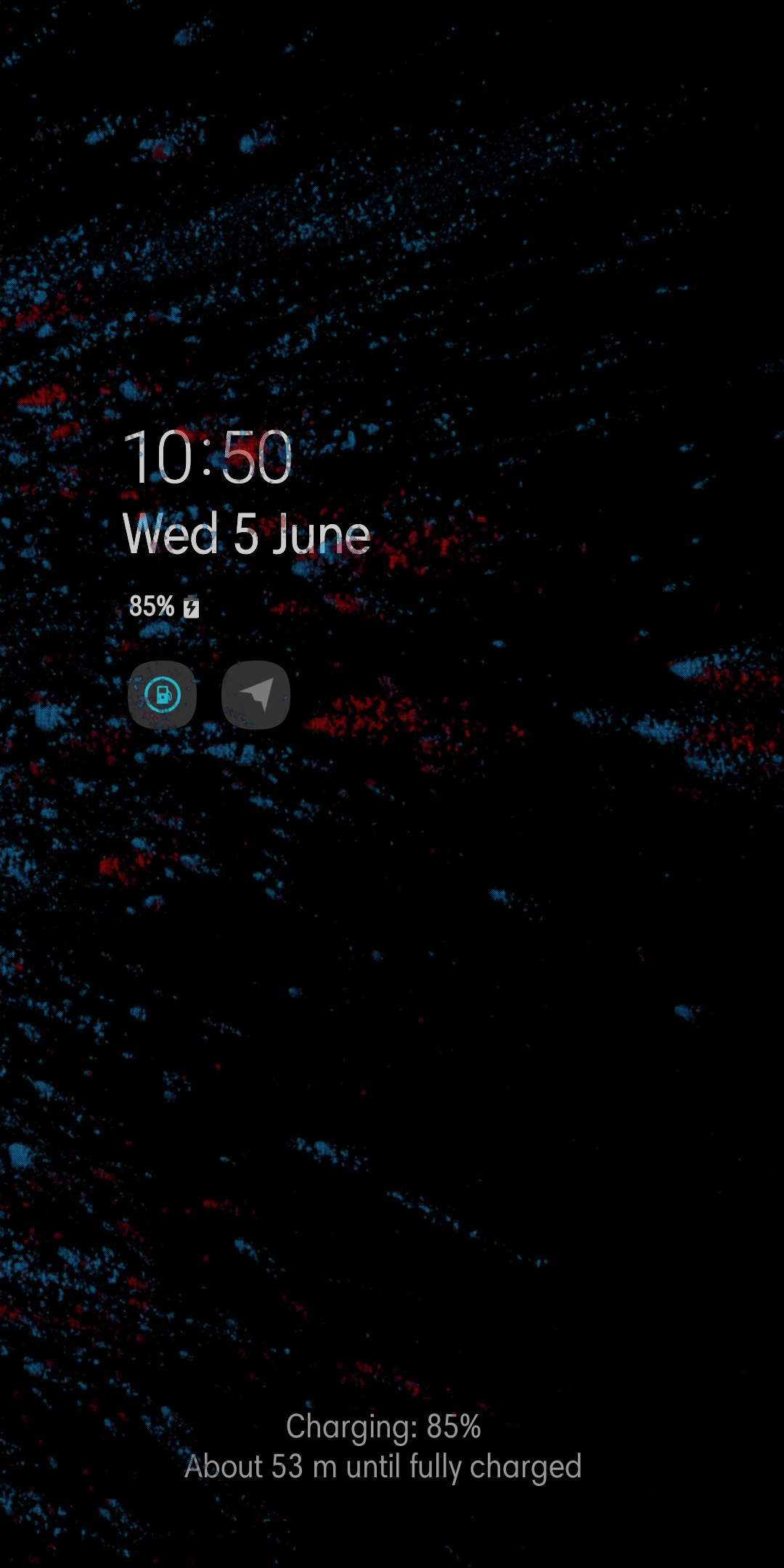 However, you need to remember that the app is available for Samsung users only (almost all the Galaxy smartphones).

Always On: Edge Music Lighting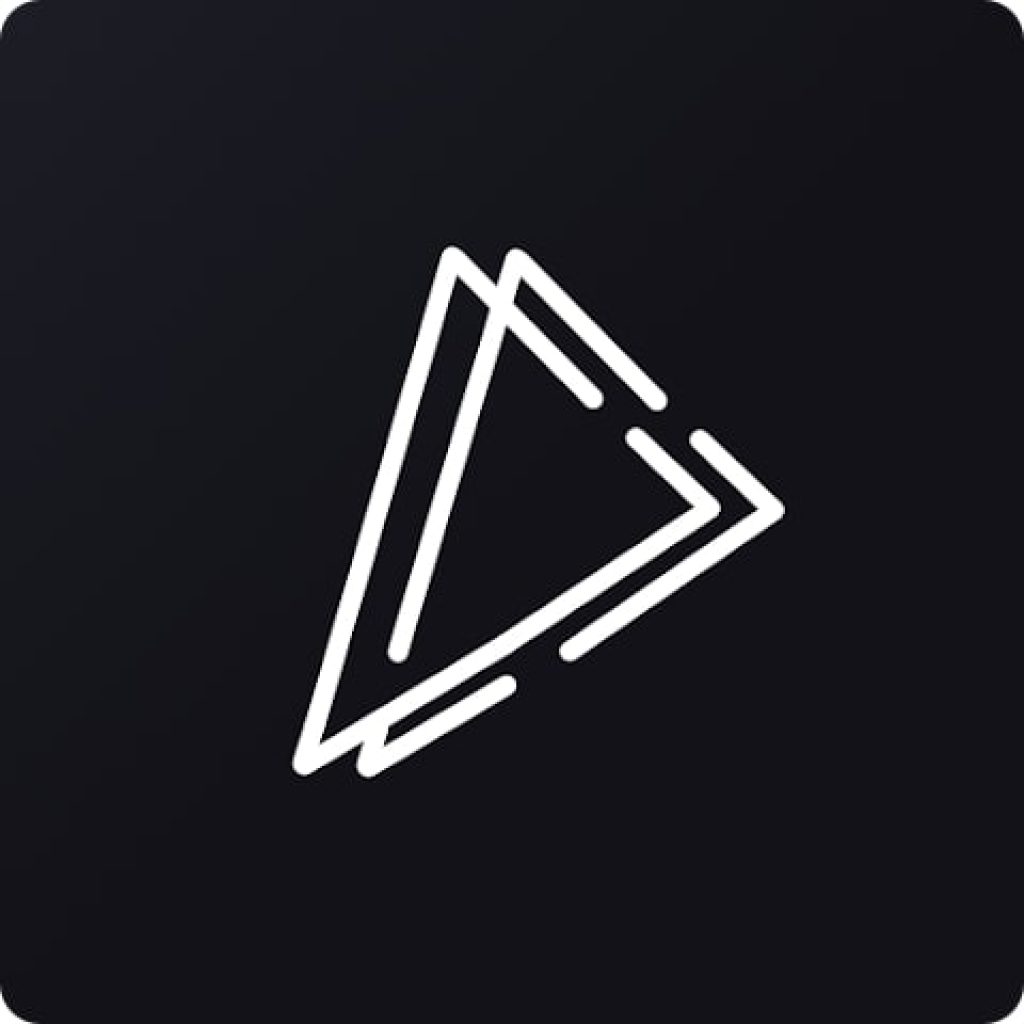 To enjoy even more unusual tracks while listening to audio files, you can use this app. It will allow you to see bits of music on your screen in different colors. To do this, you can add existing shades to the palette, or you can create one yourself.
All the colors used for highlighting while listening to tracks will be automatically saved, and you can use them again.
The program will offer such spectacular wallpaper when you turn on music from any source. You can add to your favorites the same shades that are characteristic of your wallpaper theme so that everything looks harmonious.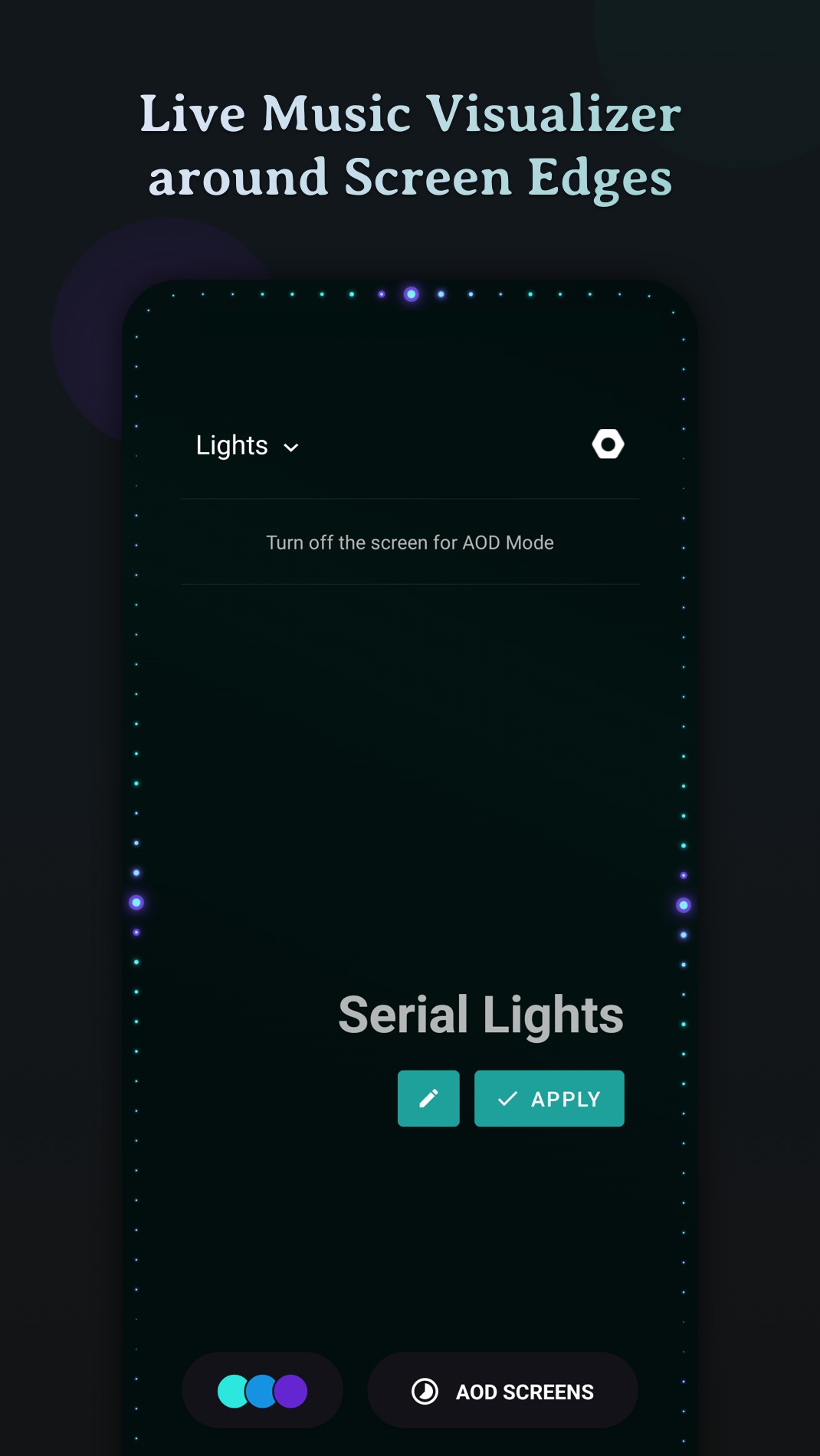 The operation of the app and backlighting will be possible when the smartphone screen is locked. In order for the edge light to activate when you turn on the necessary programs, you need to add them to the list in the settings. These special effects will be available to users absolutely free of charge.

You may also like: 9 Free Sound Level Apps for Android & iOS
Always On Display Amoled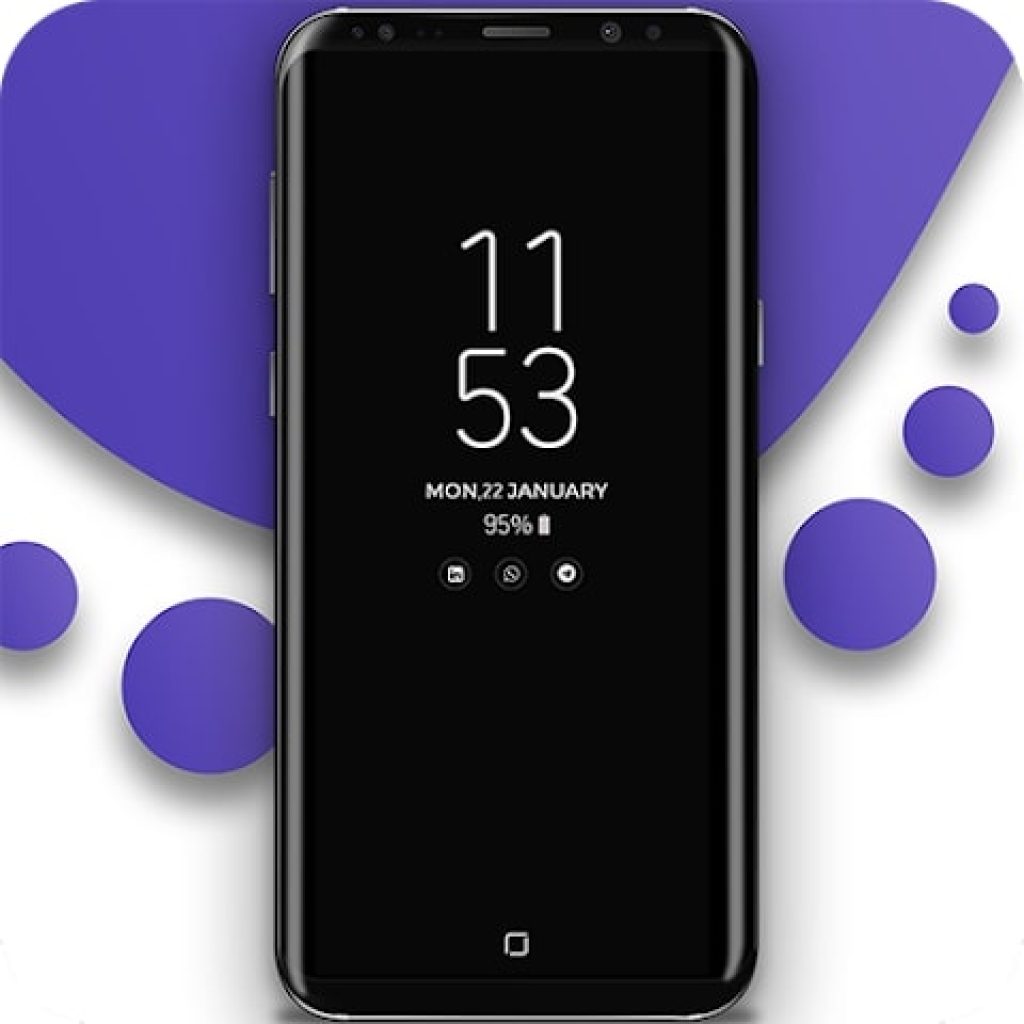 With this app, you can optimize the wallpaper on your smartphone screen to make it easier to access all the necessary data in seconds.
It allows you to place information about your gadget's charging level, time zone, and other important data on the main lock page.
Additionally, it is also allowed to change the font of the inscriptions, the size of the displayed objects, and their location on the page. Users can edit the appearance of the clock by selecting a digital or another available format.
The app also allows optimizing the use of the gadget's battery with energy savings. Functions are also available for connection, which will provide quick turn on, turn off, lock, and unlock of the screen.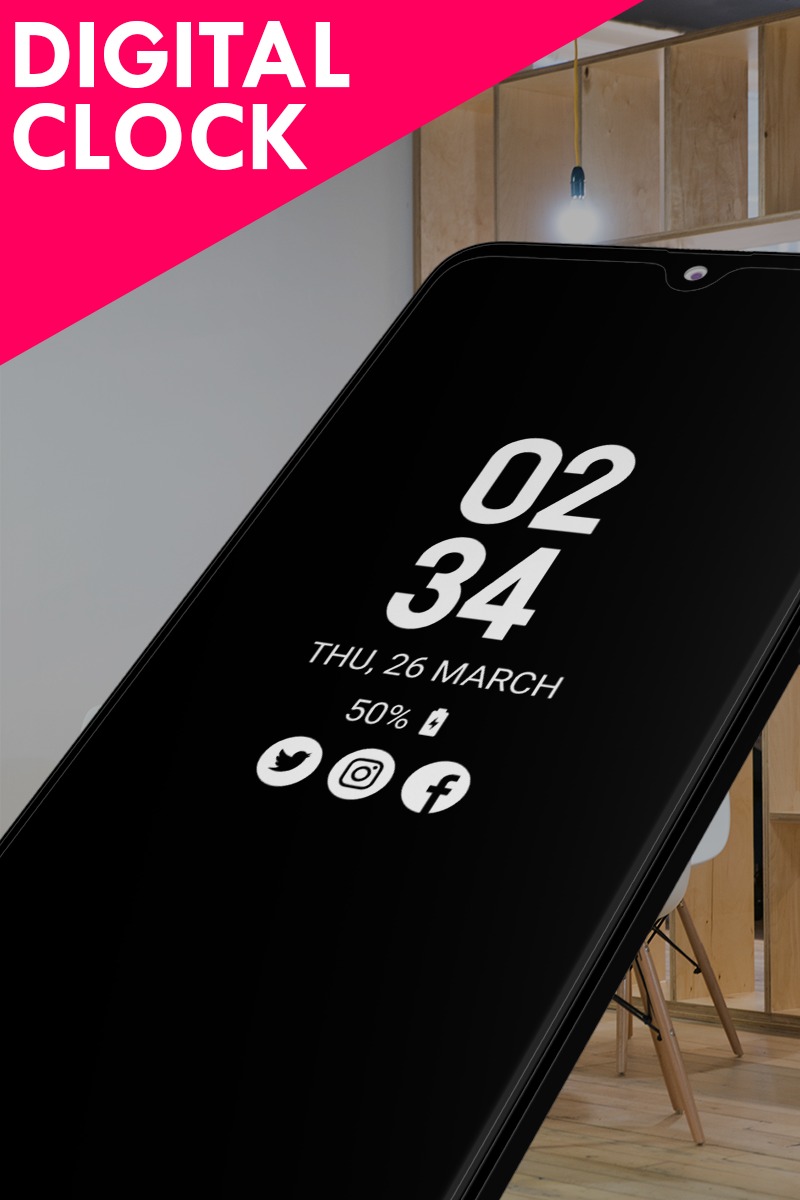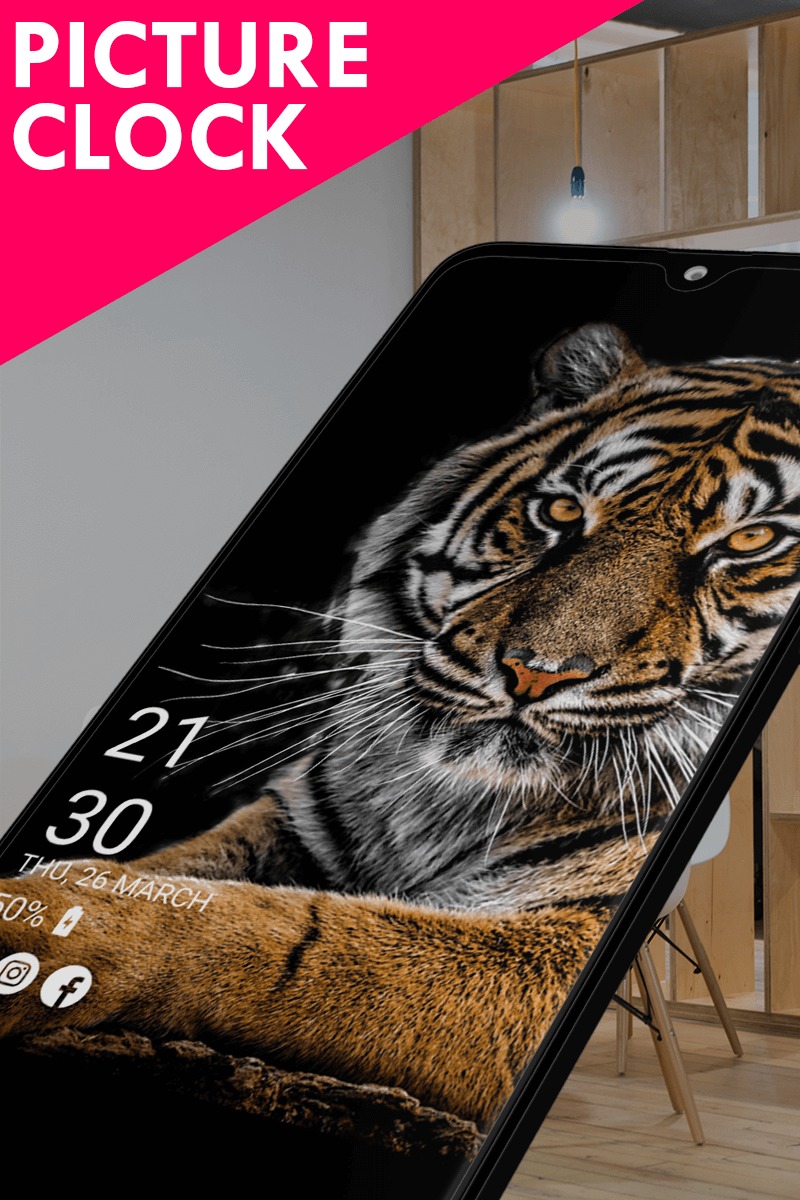 It is allowed to set up the arrival of notifications and alerts, which will also be displayed on your gadget's screen as soon as they are sent. You can make the content of the message visible or, on the contrary, hide it from prying eyes.