7 Best Automatic Redial Apps For iPhone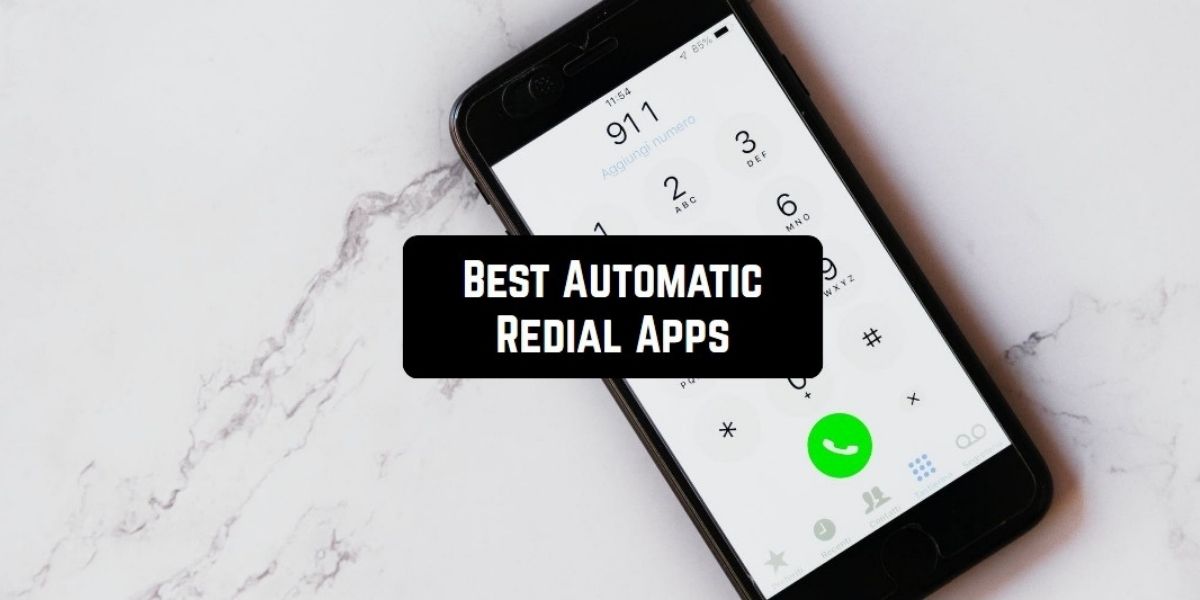 Looking for a powerful app for auto-dialing? We have some to offer!
There are plenty of automatic redial apps for iPhone that can ease your life a lot. Frankly speaking, these apps will take you to the next level by making your contact experience smarter, and way faster than usual. Some of these apps even come with built-in caller identification and spam blocking.
Here's the slit of the 7 best apps in that category you may try. Have a look!
GoDial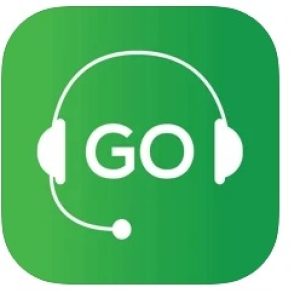 Let's start with an app that will turn your phone into a full-on call center.
Sooth to say, this app works best for business purposes, so if you're looking for a private dialer—this one may not be the best. And to get even more precise, this app is an absolute must-have if you make sales via phone. The main goal of this app is to auto place calls for you, along with tracking some number's statuses.
For instance, the app can tell you if the concept is unreachable, busy, and all that. Then, you can set the app to automatically recall all the busy and unreachable numbers once they are available. It's way more convenient than doing it manually, isn't it? Plus, the app lets you create custom message templates that can be sent via messengers later on.
All you need to do to start dialing is to import your call list, and the app will cope with the rest. You can also make a do not call list to get rid of annoying contacts if needed. Herewith, the app runs on sub packs and the free plan only allows you to store up to 100 numbers.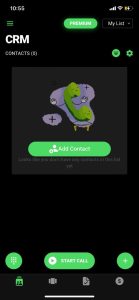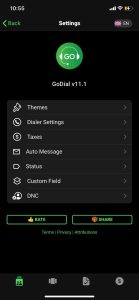 You may also like: 9 Best Call History Apps for Android & iOS
Speed Dial For Call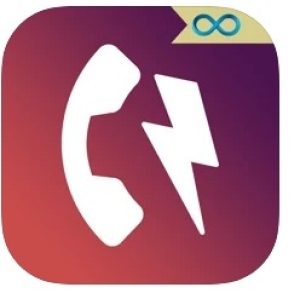 Next, we have an app that will make your communication way easier.
The central idea of this app is to provide you with a powerful, convenient tool for a quick dialing experience. And considering the fact that modern communication is not limited to standard SMS and calls, this app is compatible with plenty of other contact services. To be more precise, it covers messengers like WhatsApp, Email, and even video calling services.
All you have to do here is to create a speed dial list. It may be just one list with your fave contacts or plenty of lists sorted by categories. One of the best ways to use the app is to make individual lists from different services. Once you'll add contacts to the list, you'll get to connect with them with a single tap (or a long press).
Beyond that, the app lets you add widgets to your home screen to make communication as fast as possible. You'll get to rearrange the contacts at any time needed, delete the unneeded ones and add new ones. You'll get to change the shape of the contacts photo grid, the name, and all that. The app covers plenty of theme options you can switch according to your prefs.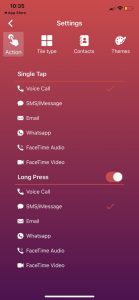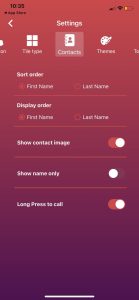 Magic Dialer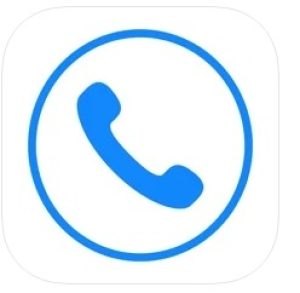 It's a smart dialing tool that lets you gain more effective communication.
This app lets you make widgets of your frequently used contacts, so you could start communicating with one tap. The mechanics are beyond simple—go to the app and pick all the contacts you communicate with the most. Plus, the app comes with a nice searching engine, that lets you find the right number in a blink of an eye.
Needless to say, the widget couldn't accommodate too many contacts, so make sure to pick the most used ones and arrange them in the right order. The app covers plenty of customization tools to make the widget perfect for everyone. For instance, there's a right and left-handed mode, which is pleasant.
Plus, there are a couple of these you may switch from time to time. Along with that, the app covers some other useful tools like a fake caller ID. This tool can be incredibly helpful if you need to quickly get out of an awkward situation. Just tap a few buttons in the app—and you'll get saved by a fake call.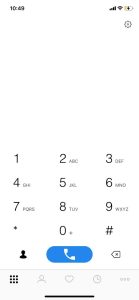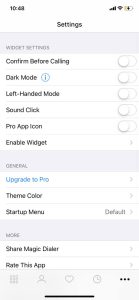 Check also: 11 Best Free Caller ID Apps for Android & iOS
Dialer Pro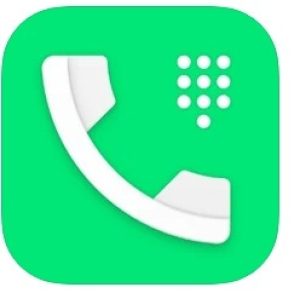 This is a dialer app that will speed up your communication process.
The concept of this app is simple—to let you communicate with your loved ones with the fewer taps possible. No need to scroll through the contacts list searching for the right number—you're just a few taps away from it. Herewith, the app even considers if you have a large or a small screen, and you can also set it up for a right or left-handed model.
The mechanics are easy, just use a smart T9 search to quickly find any contact needed. Plus, you can arrange a list of your frequently used contacts to find them even faster. The app comes with a simple and clean design, so nothing will distract you from the main purpose.
Additionally, you get to customize the app to match all your prefs. For instance, you can make fast buttons for text dialogues, and create adjustable widgets for your home screen. The app supports multiple languages, so no concerns about that. It runs on sub packs that give you access to some extra features, but you can totally do without it.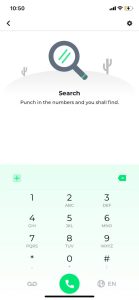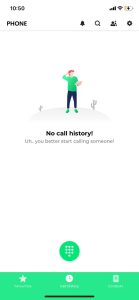 Dial+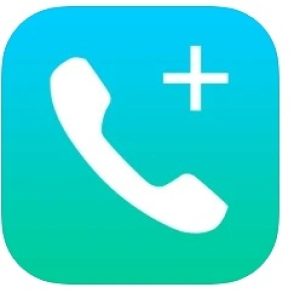 It's another smart dialer that lets you reach all your most-used contacts as fast and easily as possible.
The app lets you create a smart dialer widget for your home screen so all the frequently used contacts could always be on hand. You get to fully customize the look of the widget and rearrange the numbers on it in the most convenient way. Besides, it comes with a one-hand mode that lets you effortlessly make calls even if you only have one free hand to do so.
Another helpful tool is the number search, which lets you quickly find the right number among your contact list. The smart failing tool also affects the priority of umber searching. The app remembers all of your most-reached contacts and offers the results according to it. In that case, the longer you'll use the app, the better it will work.
Additionally, the app covers plenty of skins that let you match its design to your style and prefs. The gallery of skins gets regular updates, so there's says smth new to try out. In case, you won't be able to find the right theme—just make a custom one! You can individualize the design by adding background pics, and all that.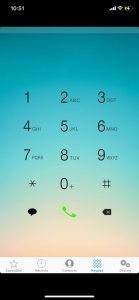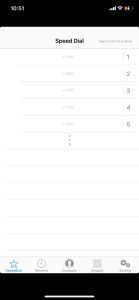 drupe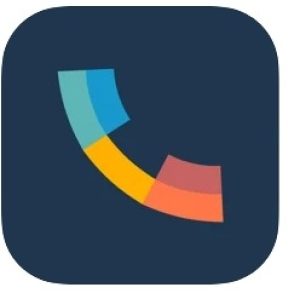 Here's an app that will boost your contact experience.
This app is practically a replacement for all the traditional phone book apps out there. Its main goal is to make your contacting exp easier and faster. The app covers various actions such as dialing, SMS texting, chatting via messengers, posting on Twitter, and more. As for the messengers, it covers all the most-used ones—from WhatsApp to FB.
The app comes with a smart dialer tool that makes cross-app dialing easy as pie. You'll get to organize your entire phone book with all the contacts in one pale. There's also a built-in business contact tool that lets you search for phone numbers of the business nearby and contact them with one tap.
The app includes all kinds of businesses from cafés to stores, so you're all the way covered. You'll also get to set calendar reminders and make video calls if needed. The app is highly customizable, so you can change all the smallest UI detail. There are plenty of pre-made themes, and you can make a custom one to match your style.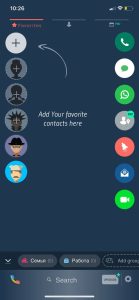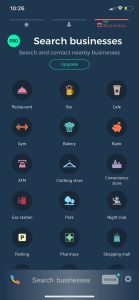 You may also check: 11 Free Caller Location Tracking Apps (Android & iOS)
Instacall lite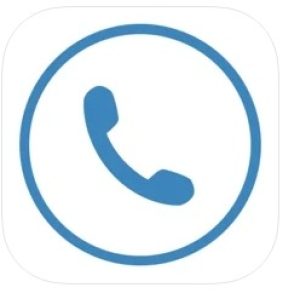 And lastly, there's a smart dialer that makes it incredibly easy to call or text people on the go.
The app lets you create the list out of your fave contacts, so you could reach them in a couple of tacks. More to that, you get to create a widget for your home screen for the contacts to always be on hand. The best thing is, the widget is not limited to just contact numbers.
You may create fast buttons for dialogues, and even group chats if needed. Once the widget is done, it only takes a long press to make a call or open a dialogue. The app comes with a clear design and a user-friendly interface, so you'll quickly figure out how it works. There are plenty of pre-made color themes, and you can also make a custom one if needed.
Beyond that, the app covers a smart searching tool that lets you quickly find the right contacts among long lists. More to that, the app remembers the contents you communicate with the most and uses it while offering you search results. The app is fully free, with no ads, which is pleasant.