Team building is one of the critical aspects on the way to achieving the best results. This fact is especially familiar to managers who have already encountered team management.
Teamwork enables the exchange of experiences and thoughts so that a team of several participants can find a solution faster than one person.
Yet, any cooperation begins with a meeting of total strangers who need to get to know each other and find ways to communicate. These best team building games will help you do just that. Let's take a look at their features.
Kahoot!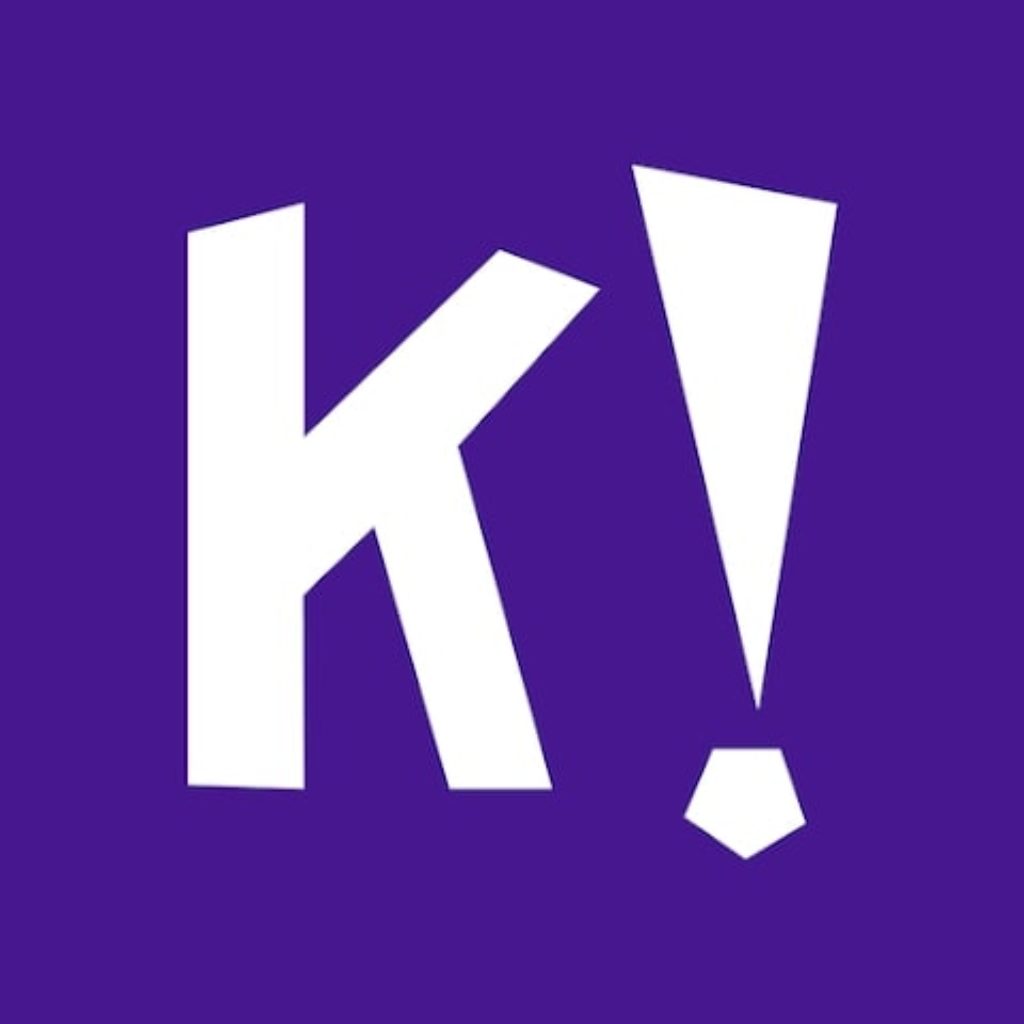 The Kahoot! -is not a game, but a whole set of interesting and useful educational entertainment. It has no age restrictions and does not require payment.
Here you can choose a game to your taste or create it yourself. Kids will definitely love it, getting great fun and undeniable benefits from their creativity.
This app will help pass the time on a long trip, in line, or at home with the family. It is suitable for all members of the family, including young children, schoolchildren, and students.
Create your own kahoots and invite your friends to take part. Compete in full-fledged leagues and get nice bonuses.
Kahoot! is available in 8 languages, including English, German, and French. Choose the right mode, the right theme, and the right tools. Create a training program that fits your needs in a few minutes.
This app is great for homeschooling or reinforcing topics learned at school. The playful format of the tasks, bright characters, and clear conditions help children quickly adapt and better absorb the learning material.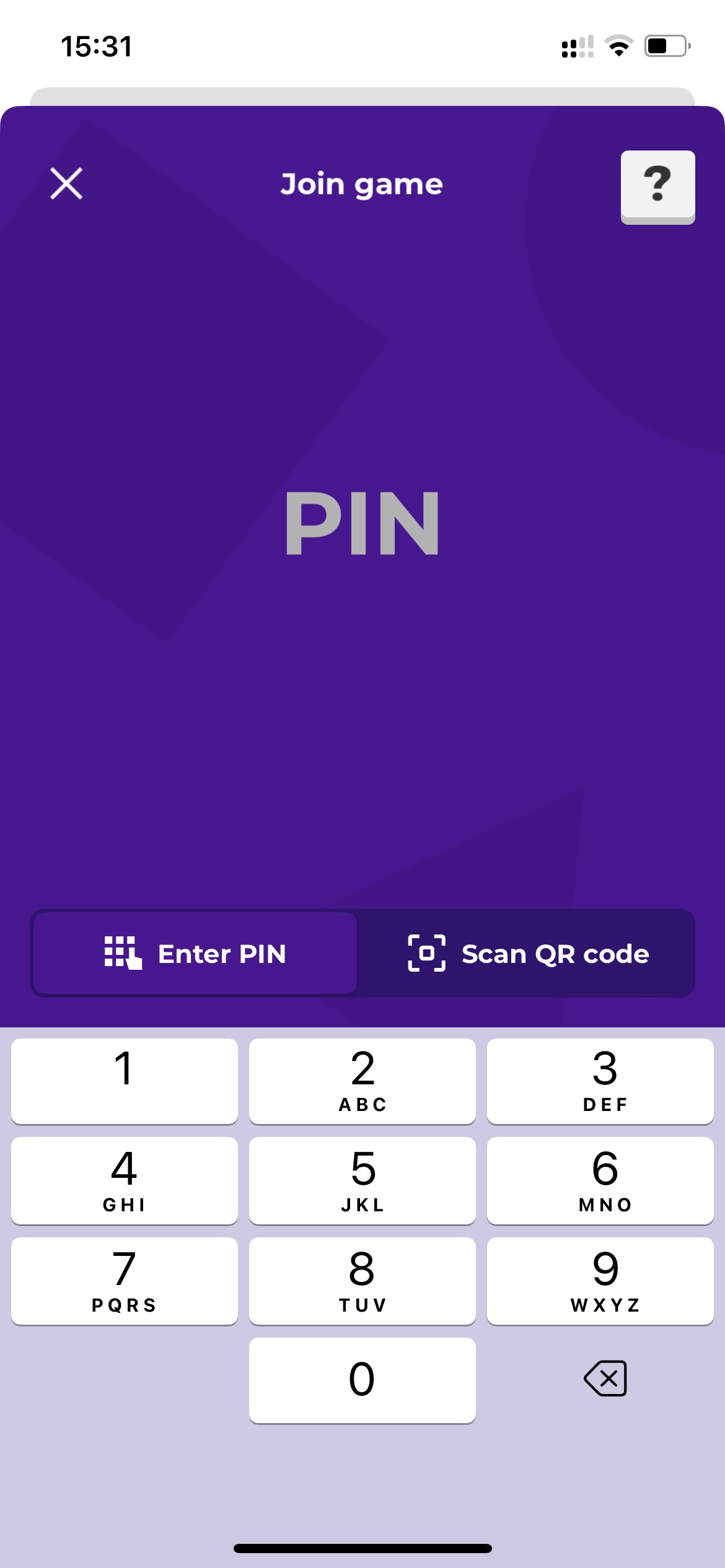 You can use the card mode, to create interesting quizzes and polls. Encourage children to acquire new knowledge and skills.


You may also like: 7 Best Team Building Apps (Android & iOS)
Undercover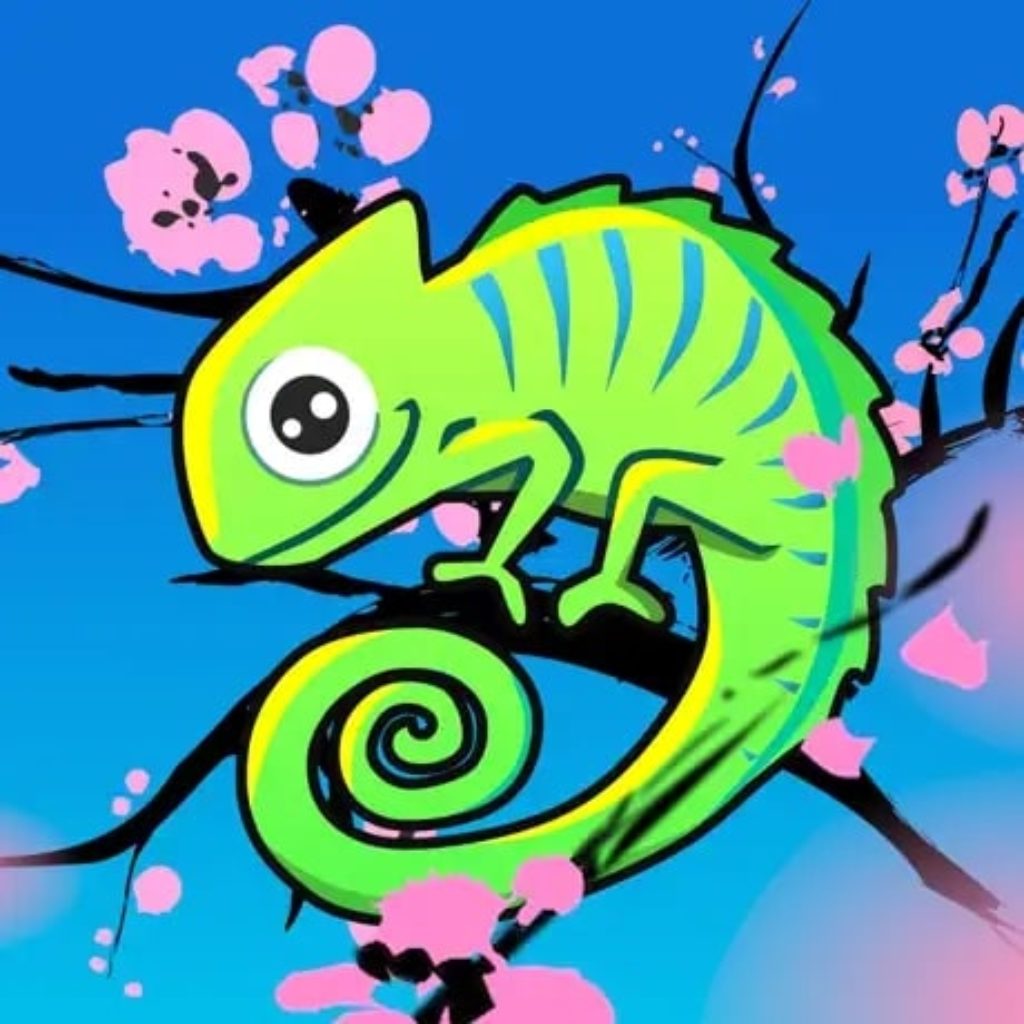 If you and your friends are fans of board games, be sure to try the Undercover app. Created in the best traditions of the Mafia, the app is suitable for fun with friends and family.
This game is designed for 3 or more participants. You only need a cell phone and an installed app. The goal of each player is to determine as quickly as possible, which of the opponents is a particular character.
By the way, at the beginning of the game, you will know very little about yourself. The game supports offline mode and online mode.
To have something to start with, use a single hint. It's a code word that only you know. In total, there are three types of participants: a normal resident, a spy, and the mysterious Mr. White. All participants – residents get the same word for all of them.
The secret word of the spy is completely different and has only one copy. Mr. White is content with a separate sign. You will have to describe the received word verbally without naming it aloud. Use your imagination and logic, trick and cheat to be the first.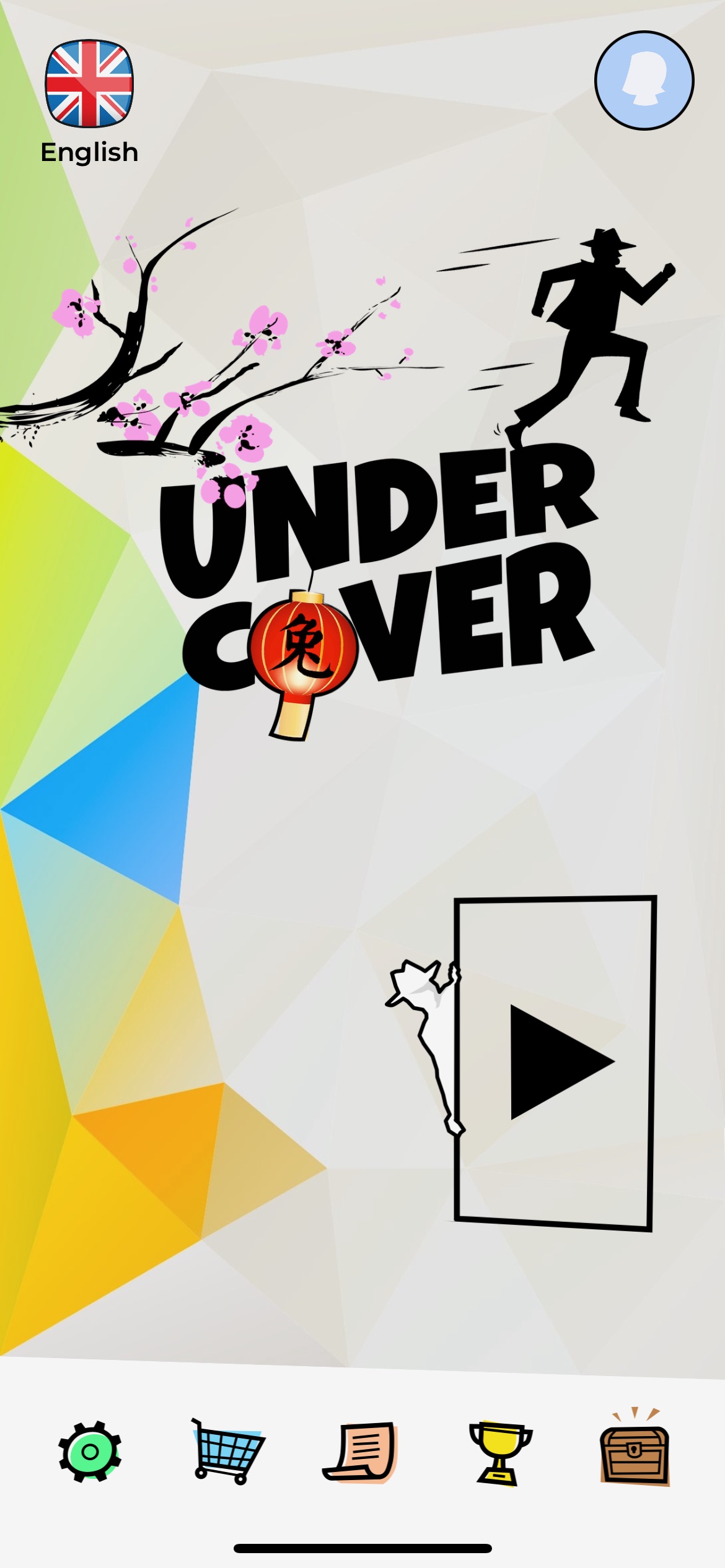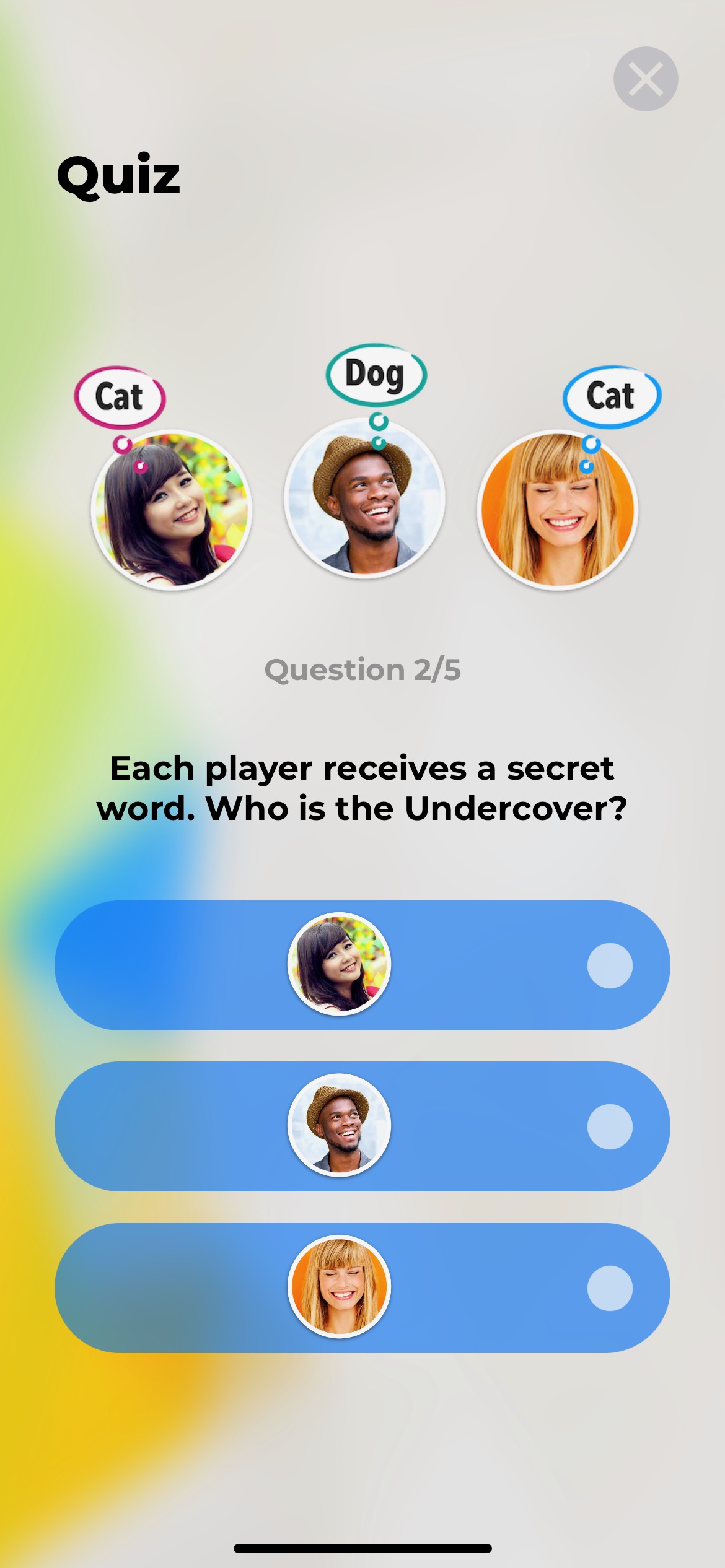 This game can be played as a whole company on one phone, or remotely online – mode. The more players take part in the party, the more interesting the game will be.


Spiky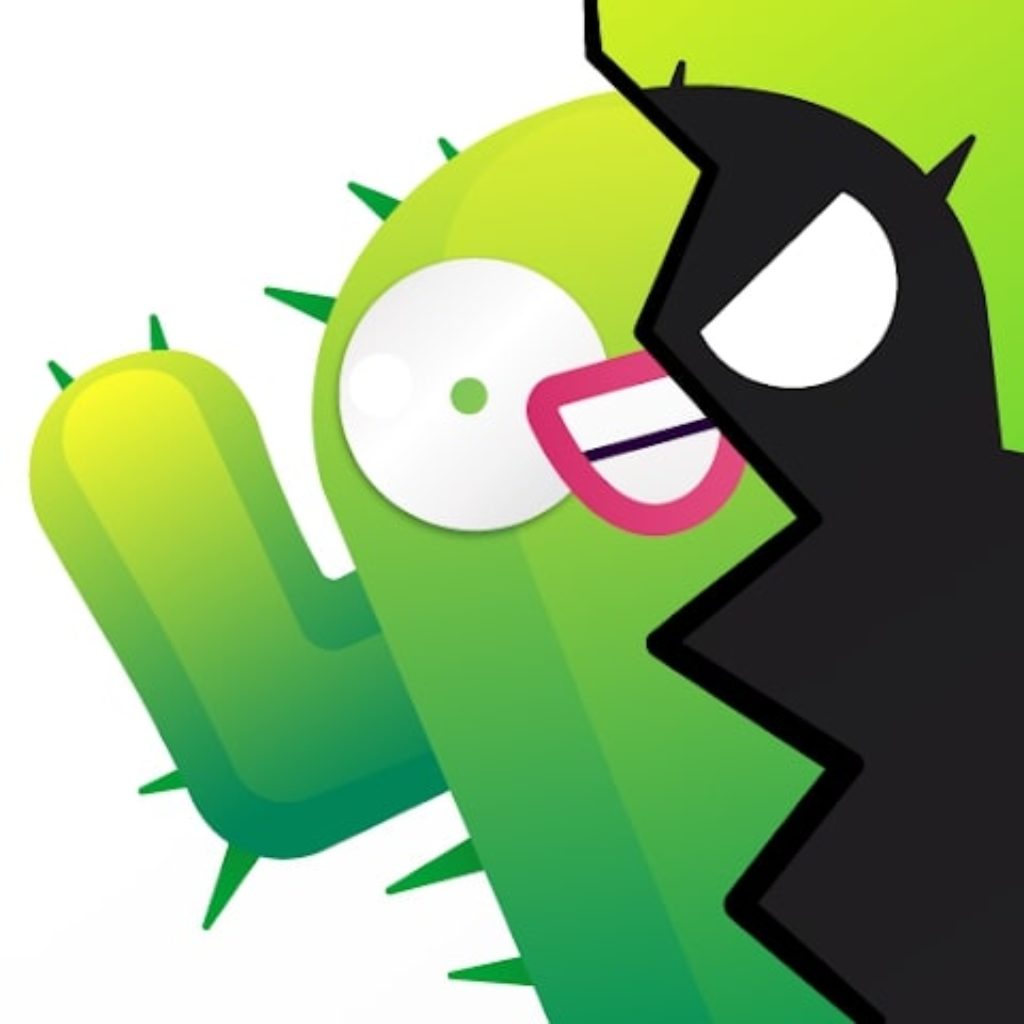 A new plot of the most exciting and popular team game. Spiky is a new level of Truth or Dare game with new unusual questions and tasks.
Your party will go off without a hitch if you take advantage of the idea. In an unfamiliar company, it will be much easier for participants to get to know each other. Good friends will learn a lot about themselves and their acquaintances.
The game keeps all players in suspense. It is suitable for any party, reunion, or bachelor party.
Different questions and activities are designed for each category of players. Choose the "Kids and Family" category if you are playing with your pets. Here you can choose to play inside and outside for an even more fun time.
The Adult Fun category involves tricky questions and unconventional tasks. Uncover your friends' indecent secrets in a few minutes. "Adult Hot" sweeps away all shyness and insecurities.
This category is divided into several levels, where "Soft" will be a kind of warm-up, and "Extreme" will not withstand every uninhibited participant.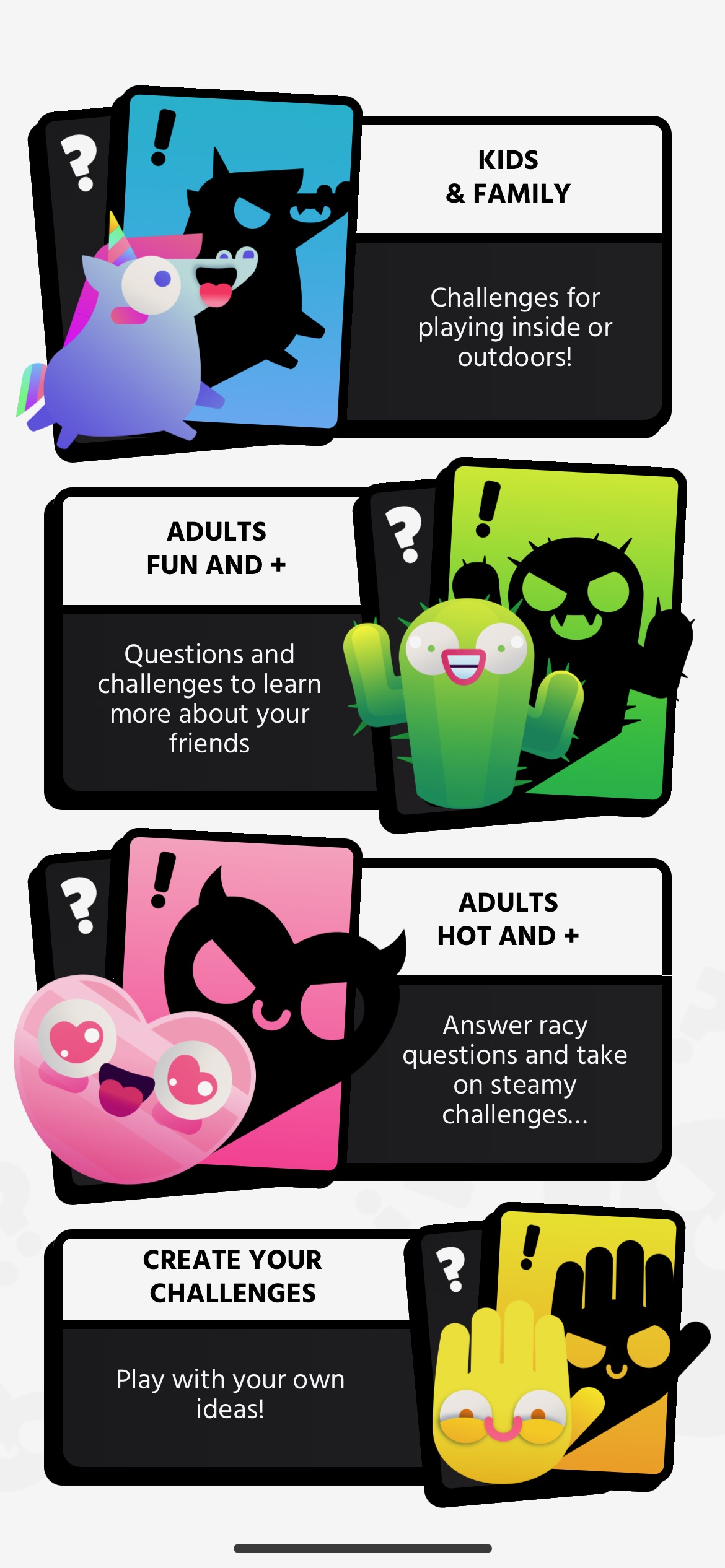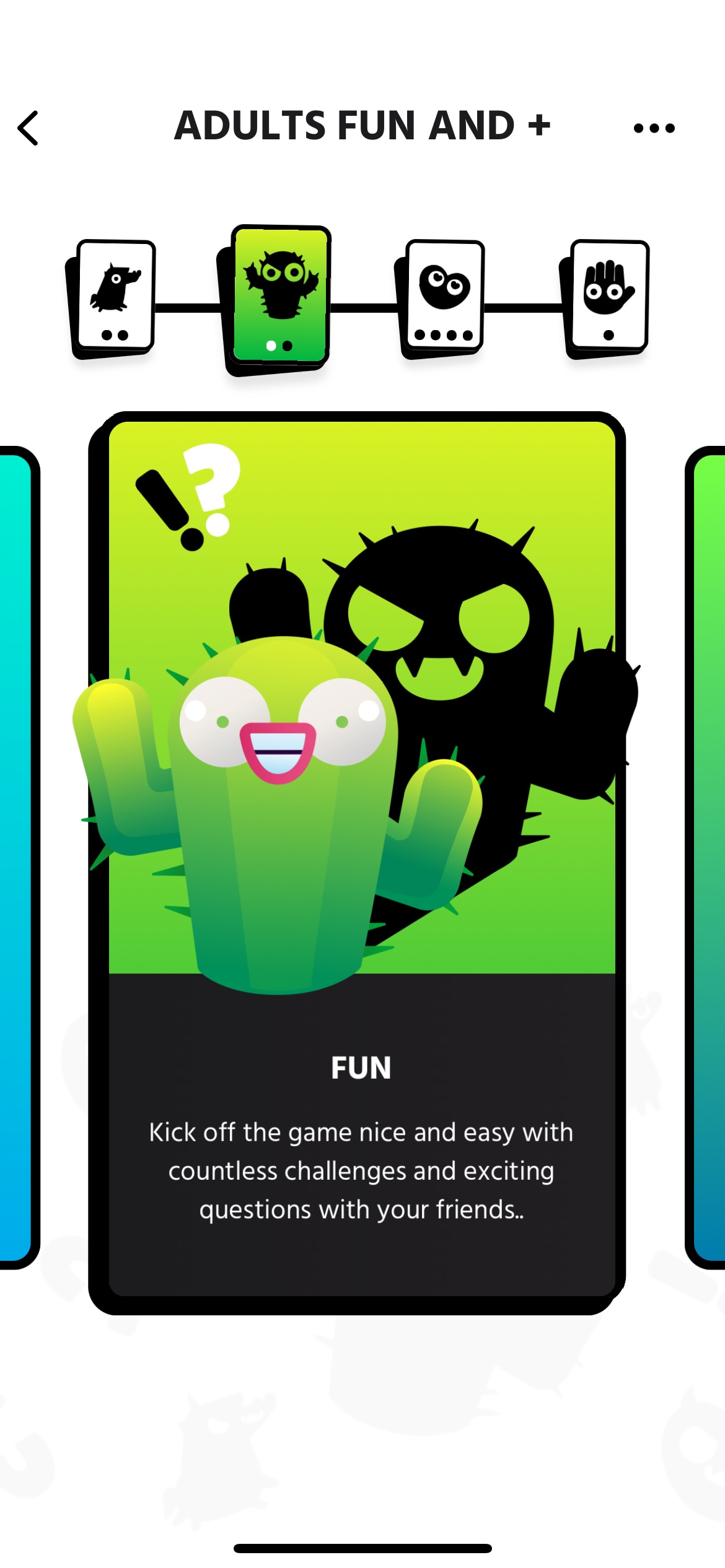 The questions in Spiky are never repeated, because there are more than 1,000 of them. You won't see any ads or side links. Nothing will get in the way of fun and a great mood.


MONOPOLY GO!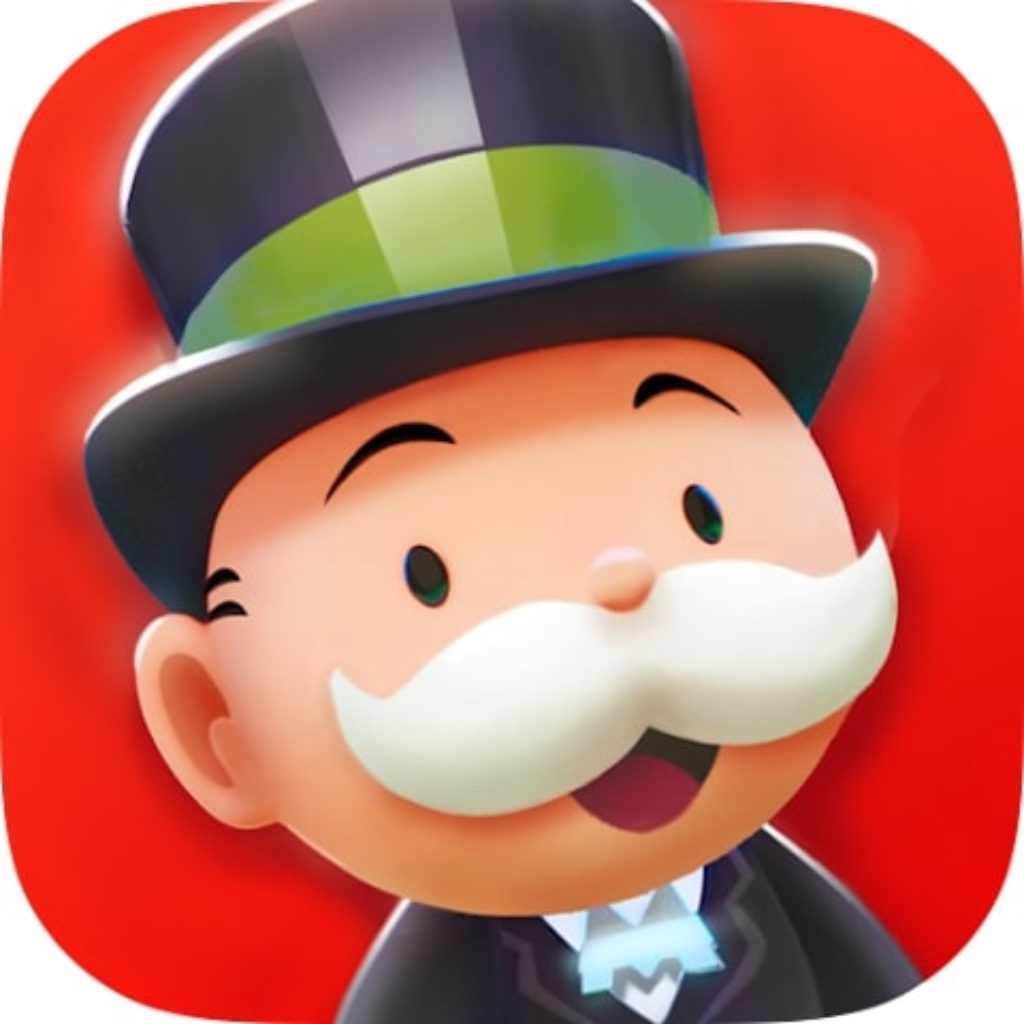 The most popular board game that has earned the favor of millions of players worldwide. Monopoly Go is right on your phone. It is based on the classic game, where participants have to know the best economist of all present.
Roll the dice and wait for the next move. Beautiful design, cute characters, and a pleasant atmosphere.
All the rules that you have been used to since childhood apply here. Buy real estate, create conglomerates, and make a profit.
The winner will be the one who does not leave other participants a single step. You win as soon as the other players declare bankruptcy.
In addition to buying houses, hotels, and barbershops, you'll have to trust fate and draw the "Chance" card. This can instantly swap your places on the game board and change things up.
The mobile version of Monopoly Go welcomes extra features, including an album of original stickers. You can also take part in classic games like Community Chest. This will be an extra opportunity to earn money.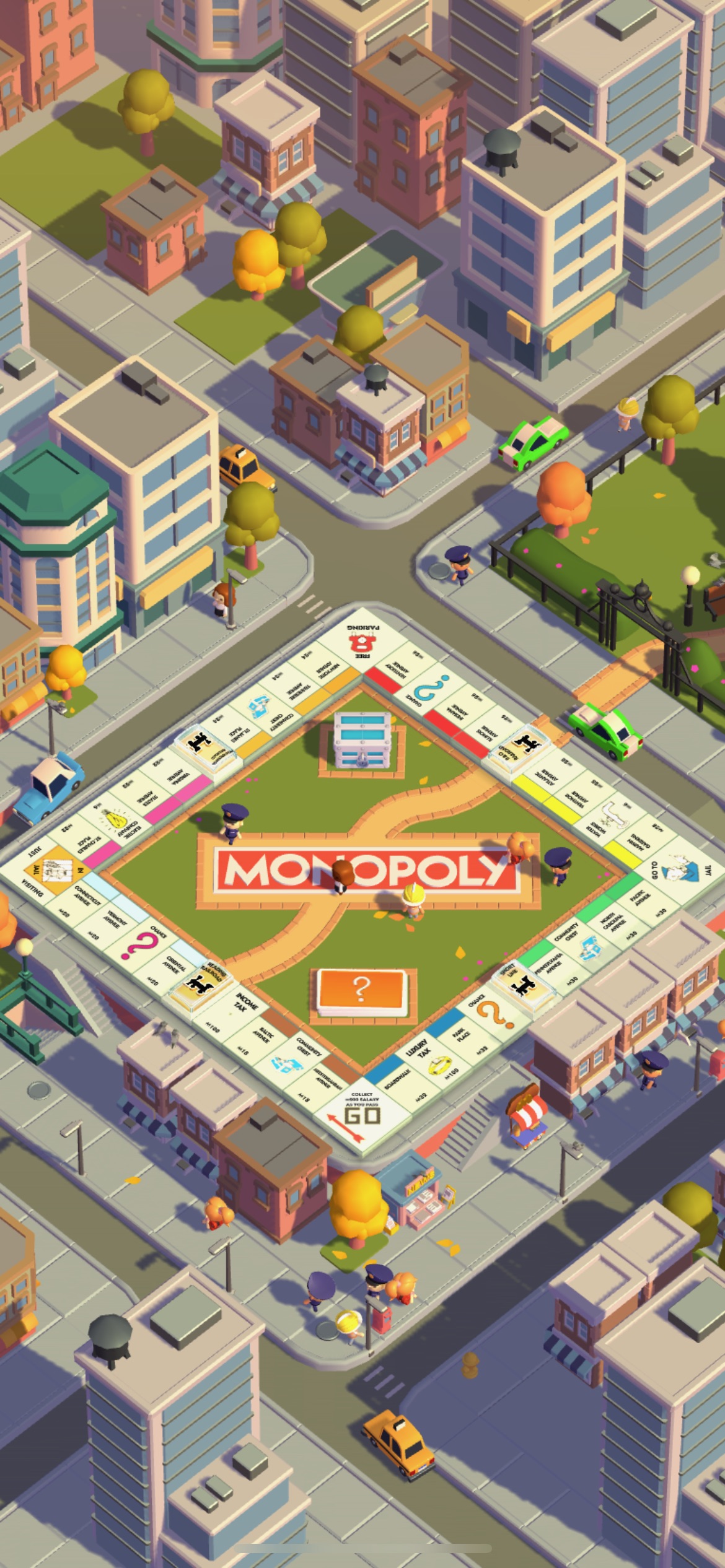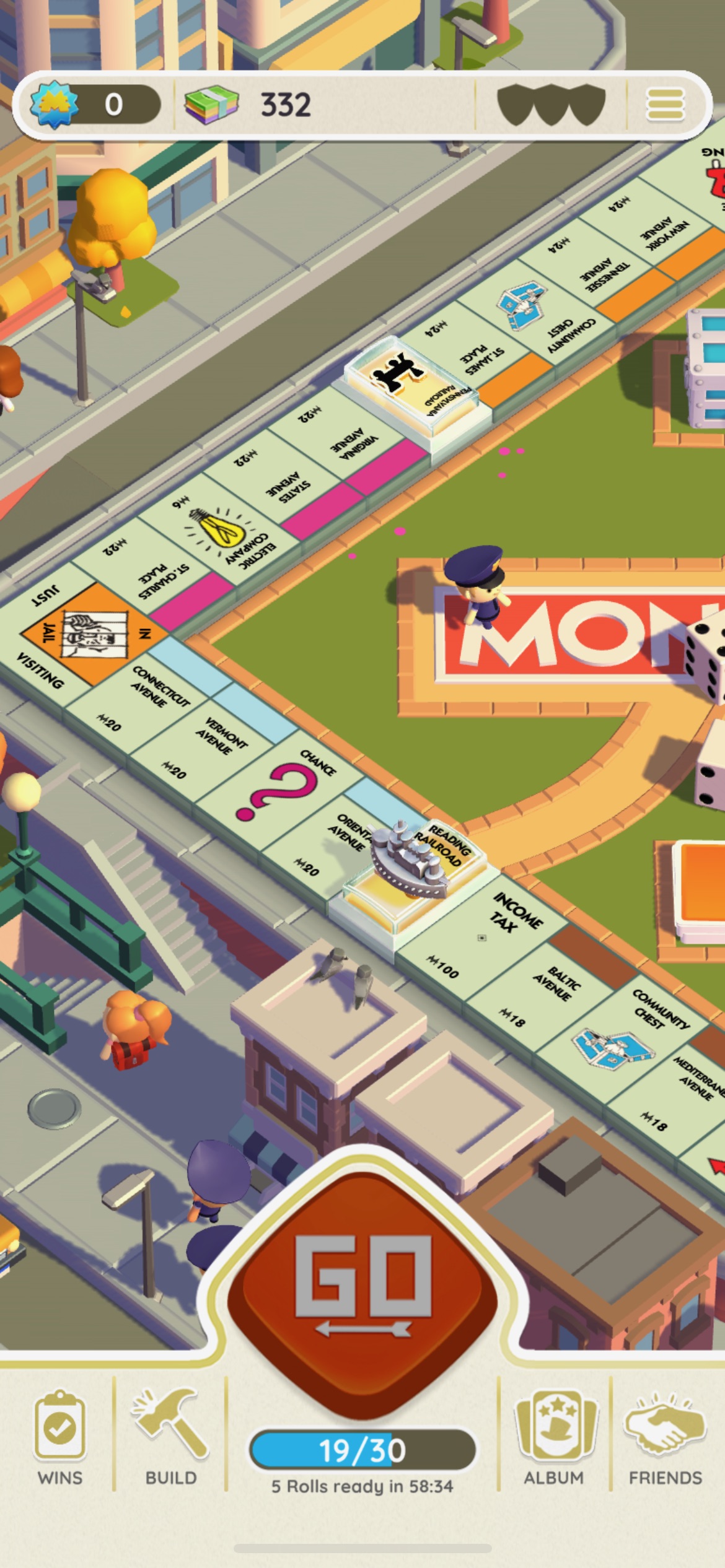 There are daily tournaments among players to determine the winners. Do not miss a great opportunity to have a good time with family and friends over a game of Monopoly.


Plato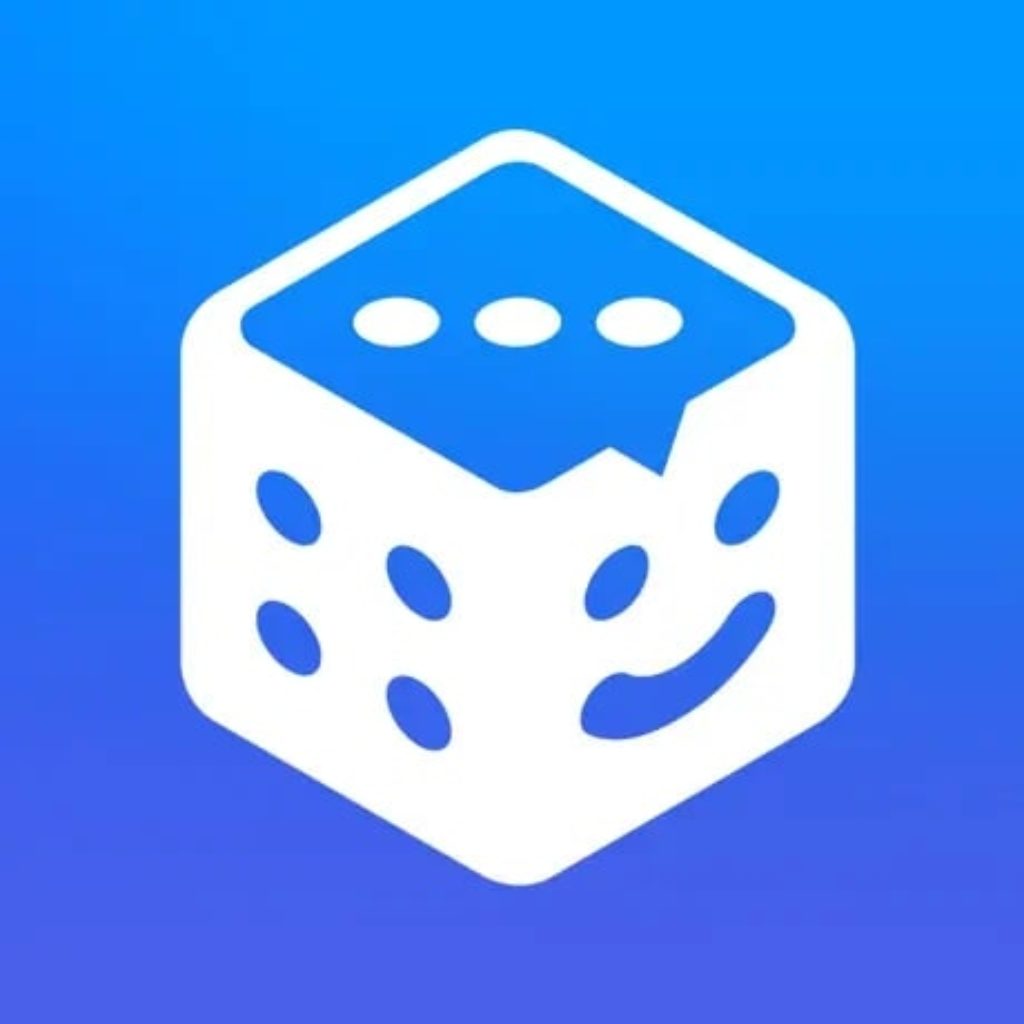 Plato is a convenient platform for multiplayer games. It is equipped with a group chat to keep in touch with other players at any time. Let yourself relax and take part in one of the most common board games.
Try your hand at mobile billiards, virtual soccer, darts, and checkers. Become a pro in the Mafia, archery, and dominoes. Play and communicating here are very simple and easy.
Each mini-game allows you to go back to a carefree time and remember your old victories. You don't need to buy props for the games: all the necessary elements are in your phone.
Users can play 45 games, a collection of which is constantly updated. All games are free. They are great for playing in busy places, in traffic, or on city transport. The developers are not interested in getting your data, so personal information is safe.
All chat conversations are strictly confidential and are not copied to a separate server. Another plus: no ads. You can play alone or with a large group of friends. Choose an opponent who is many kilometers away.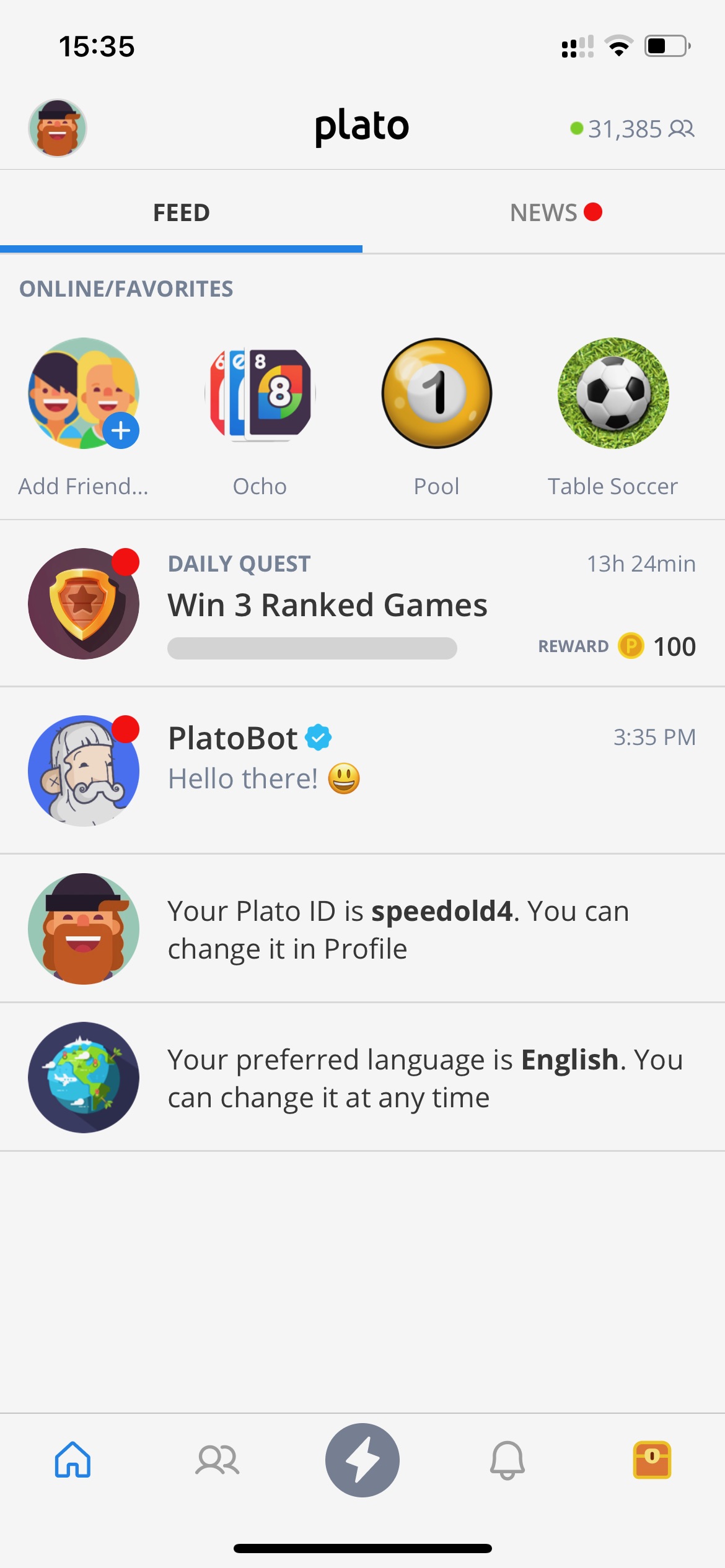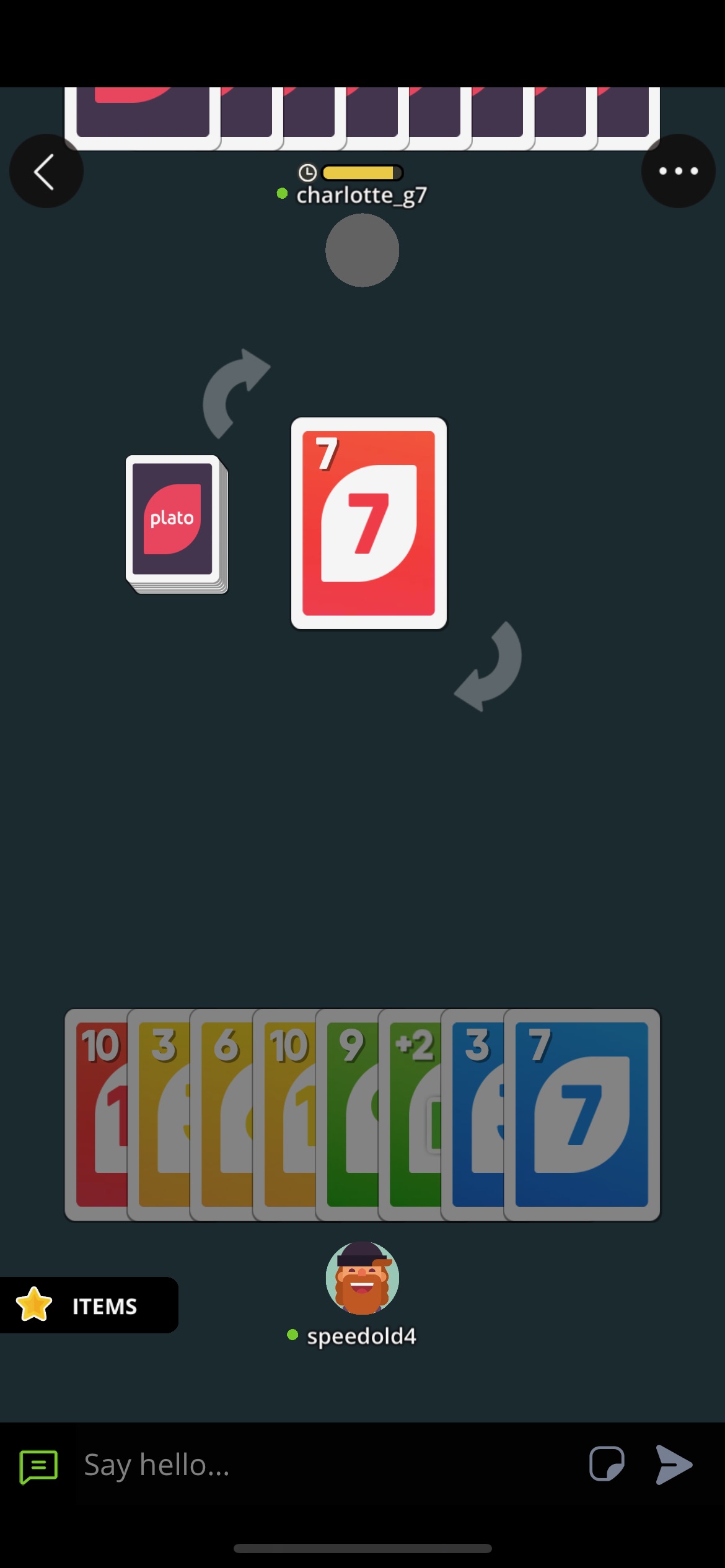 Take part in serious tournaments and competitions. Plato does not stand still and offers entertainment worthy of modern players.


Taboo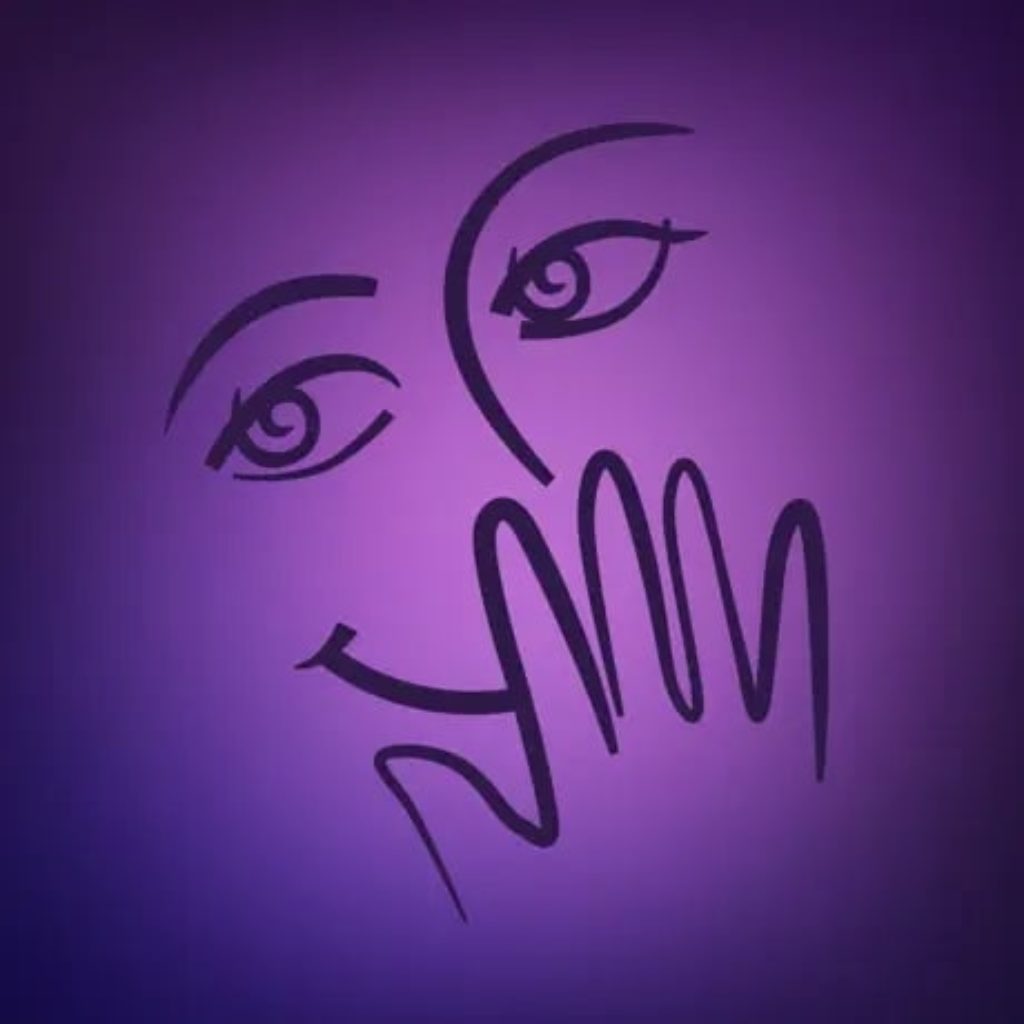 Taboo is a game known to all partygoers. Now the mobile version of this entertainment is available to you. What is required from the winner? Be the first to guess the code word using video chat.
The new format of the game will intrigue participants of all ages. You have not tried this yet. Join half a million players and set your own record.
To play the game you need to divide the players into 2 teams. One by one, members of each team must describe their codeword. Your team members must guess the maximum number of words to win.
How you describe or display the word does not matter. The only rule is that you cannot call it out loud. If this does happen, your team will lose the point they earned earlier.
You can choose the number of participants in each team, and the number, and complexity of the rounds. All the settings are at your disposal.
Taboo contains no commercials and will not distract you from an interesting activity. Time will pass quickly in the company of your friends with this fun game. Play in English, Italian, Greek, and Polish. A total of 9 languages are available.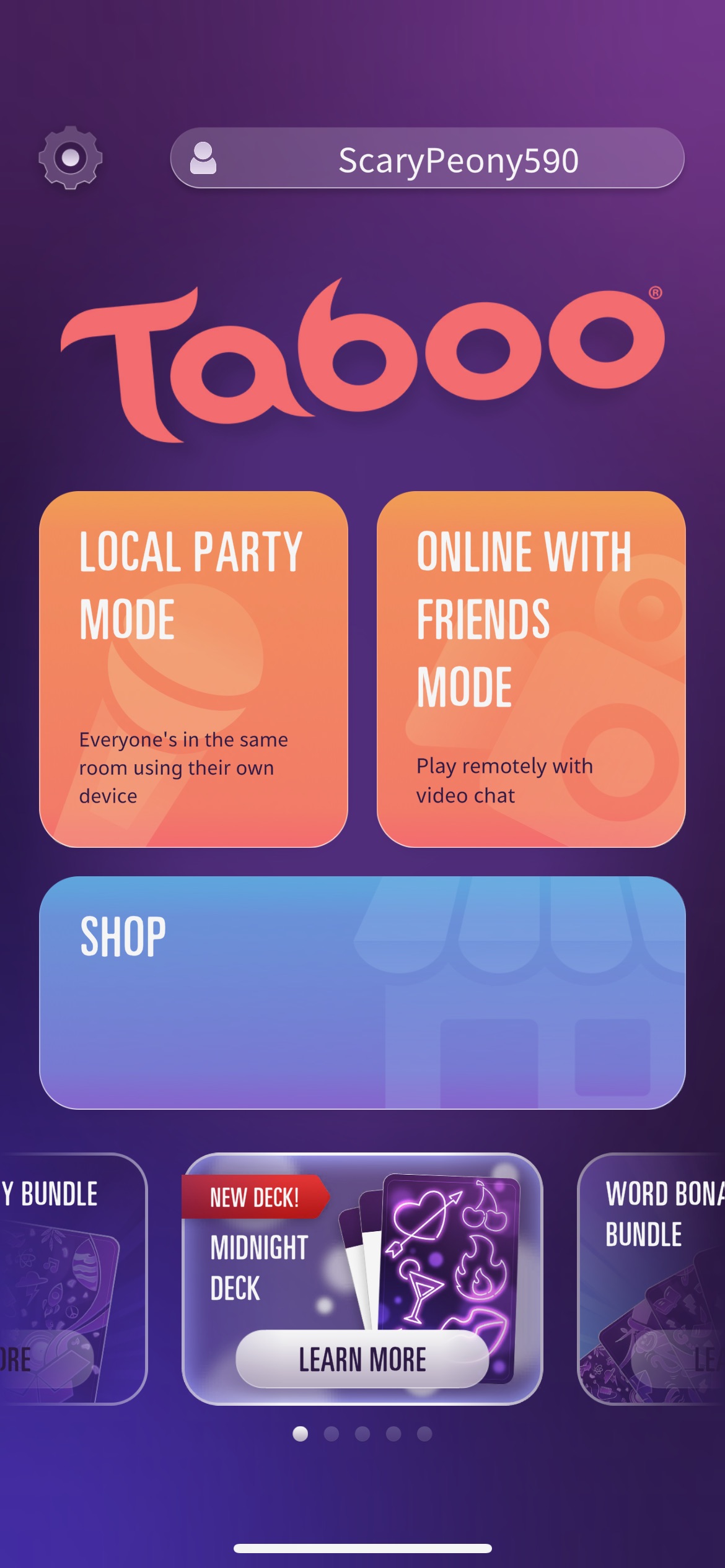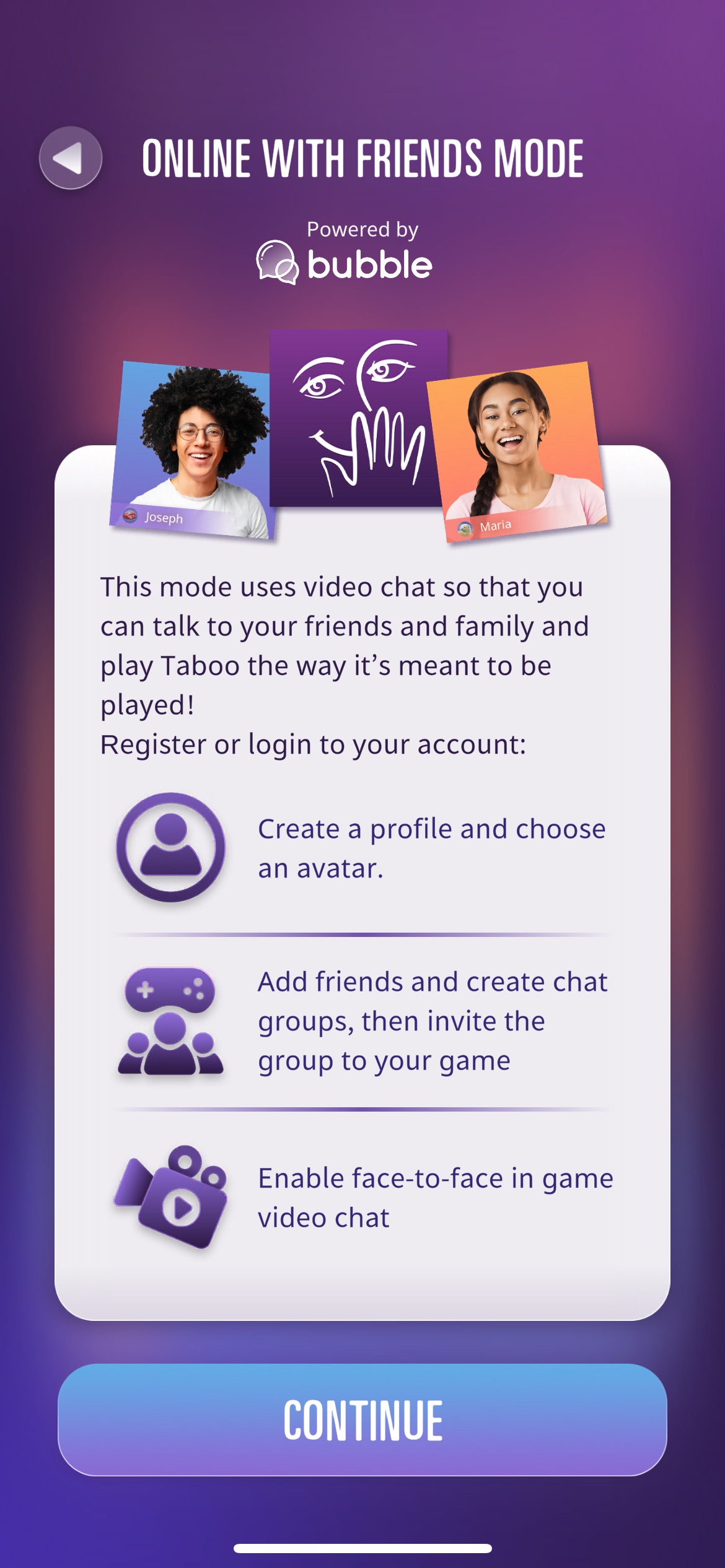 Choose from classic decks or themed decks. It can be food, celebrities, or a mystical world. Be aware of the fun and enjoyment – install Taboo.


2 3 4 Player Mini Games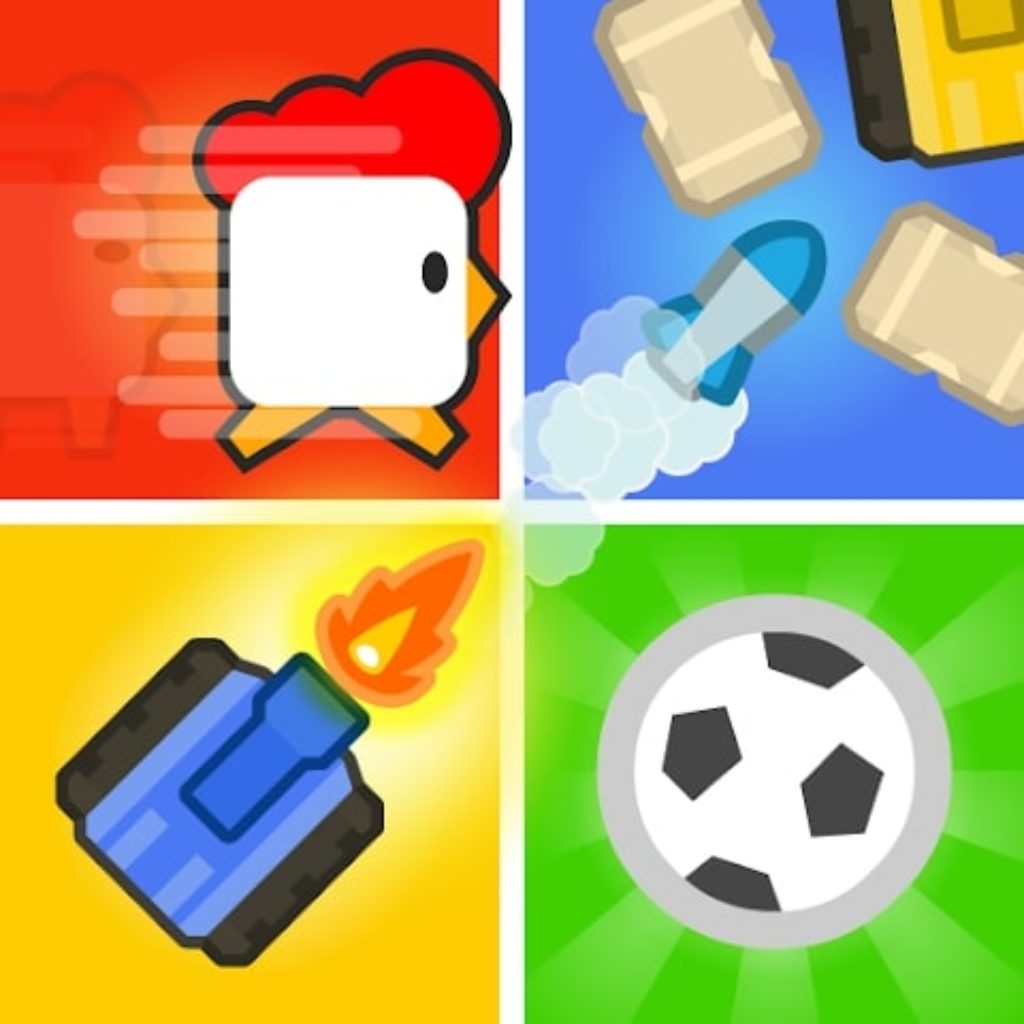 The easiest and most convenient app for a company of 2 to 4 people. Here everyone will find something to their liking.
Small games take only a few minutes. Here is a collection of retro games that will take you back to your childhood. Compete with friends in the chicken race, smash all the enemy tanks, and bring your racing car first to the finish line.
With the app form Better World Game, you will definitely not be bored. The graphics of each game exactly repeats the original. Roll the dice, start your car's engine, and win.
The app has been downloaded over 100 million times. Users like it for its simplicity and large selection of games. There are 30 mini-games in the collection. Here you will find sumo wrestlers, chicken race fans, and the legendary snake.
Stack the pieces in Tetris, catch the goldfish, and talk to the aliens. Are you ready for an unusual adventure and a lot of positive emotions? These uncomplicated and short games are designed for the merry company.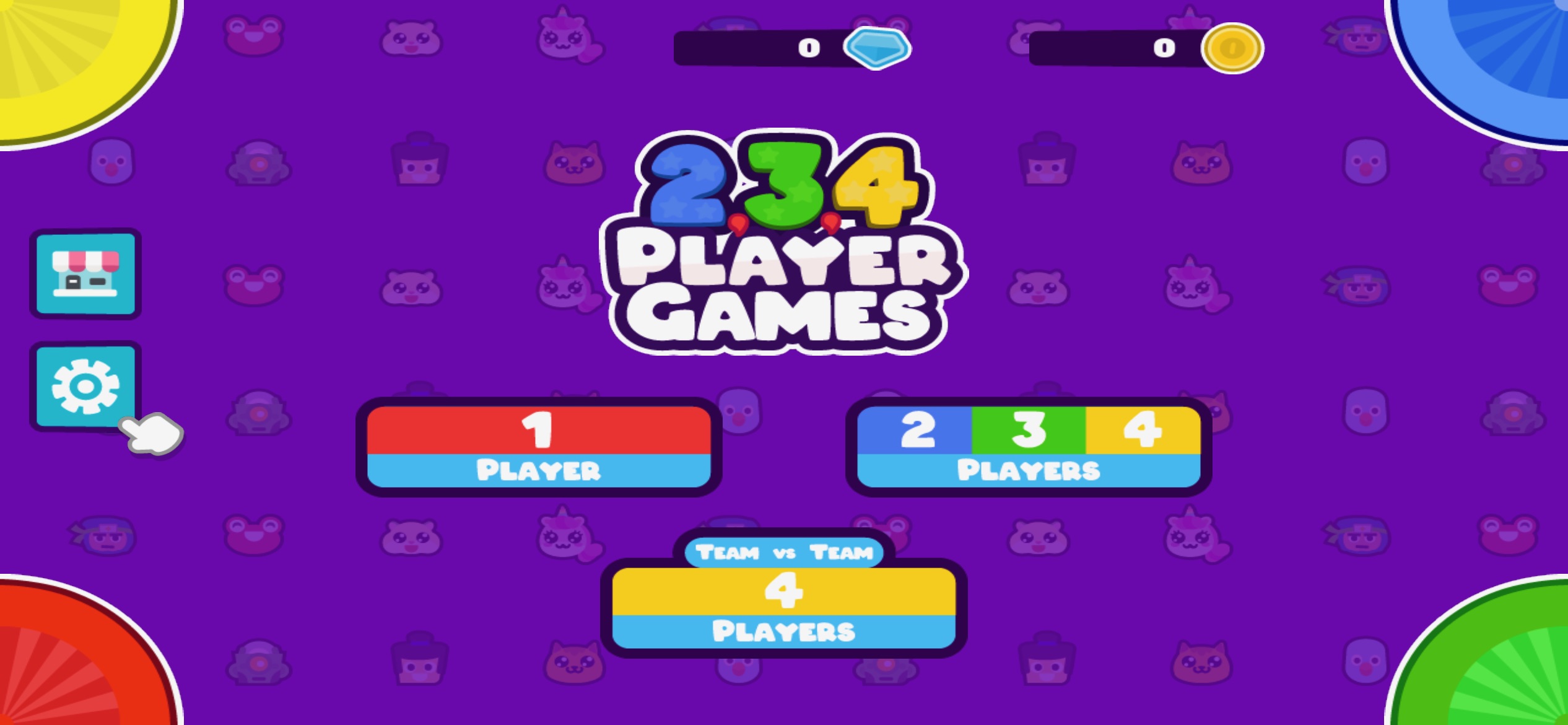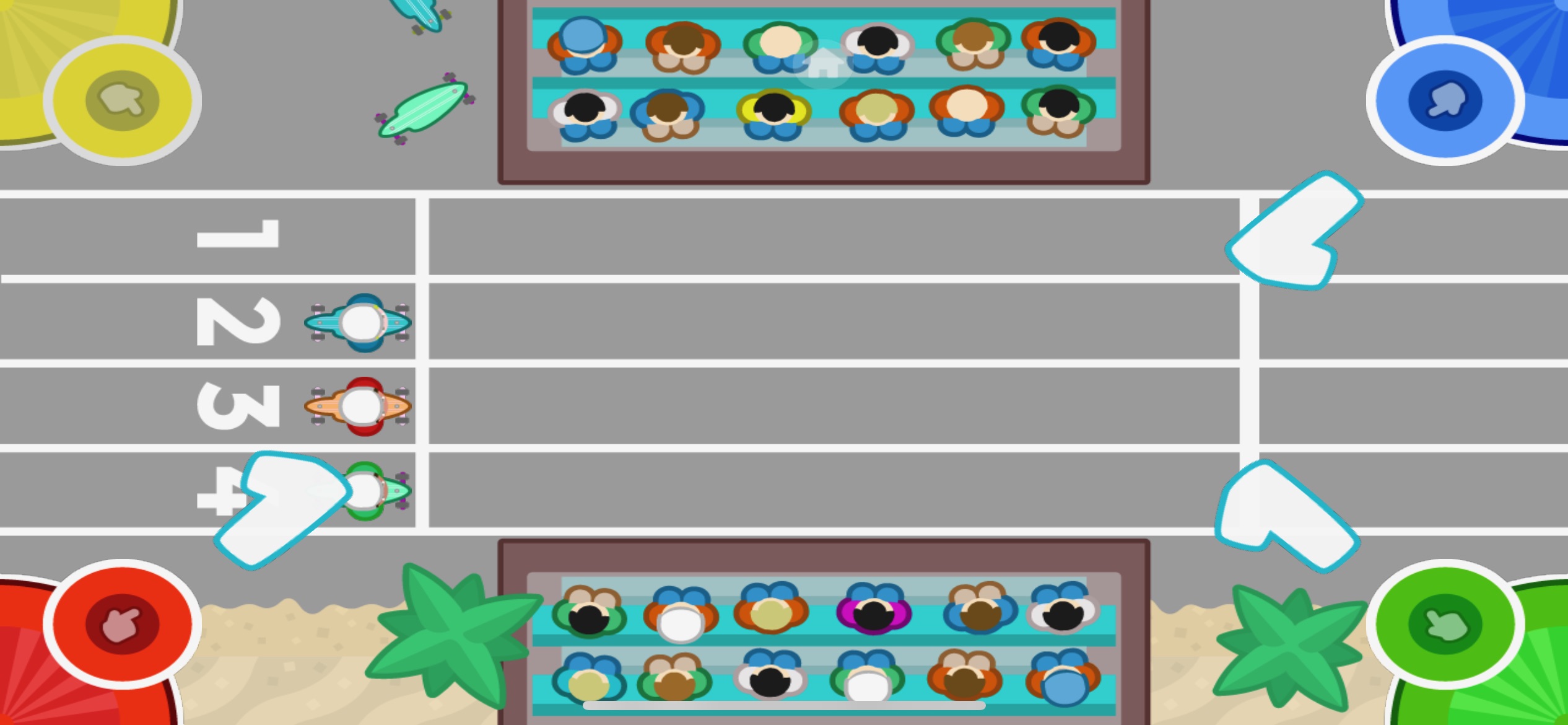 Maximum number of participants – 4. Free up to 72.24 MB on your phone or tablet to install the app. Play anywhere and lift your spirits with quality games both for yourself and your friends.


Gogogo!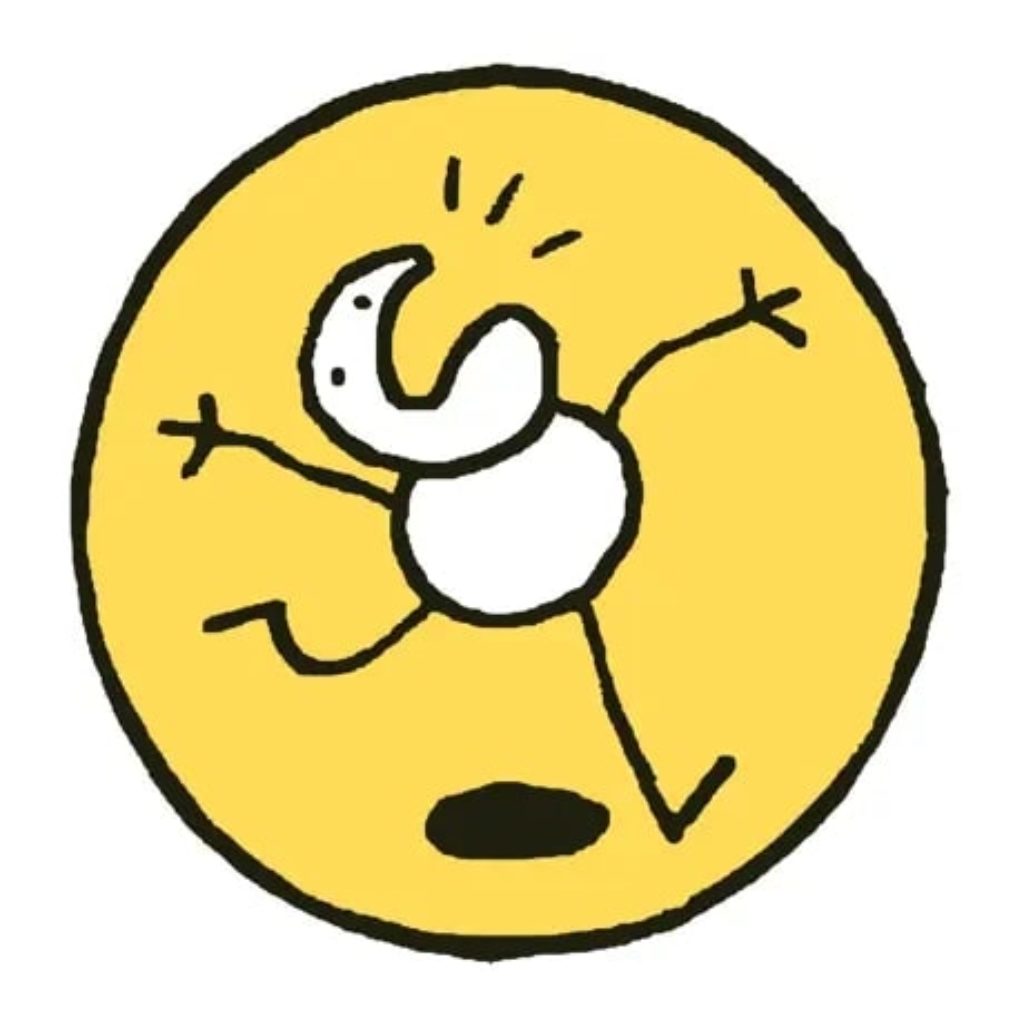 If you're planning a fun party, put the game Gogogo on your entertainment list. With this app, every evening will be special. There are a huge number of different tasks, exercises, and questions.
Find out which of your friends have hidden talents. Challenge your friends to wit and logic problems. Become the best thanks to your intelligence and the ability to find unconventional solutions to various questions.
This is a fun game that is unpredictable and dynamic. Suitable for players of all ages. It can easily be used at any celebration: a hen party, a meeting of old friends, or a student party.
To start playing, gather the right number of players. Participants should be from 3 to 16 people. Here everyone fights for themselves. Answer questions, make jokes, and avoid sensitive situations.
The game is structured in rounds with different categories of tasks. A new level presents players with a new challenge. It's impossible to predict and prepare a solution in advance. With Gogogo you can cheer up children, raise the mood of the party participants and have a real quest.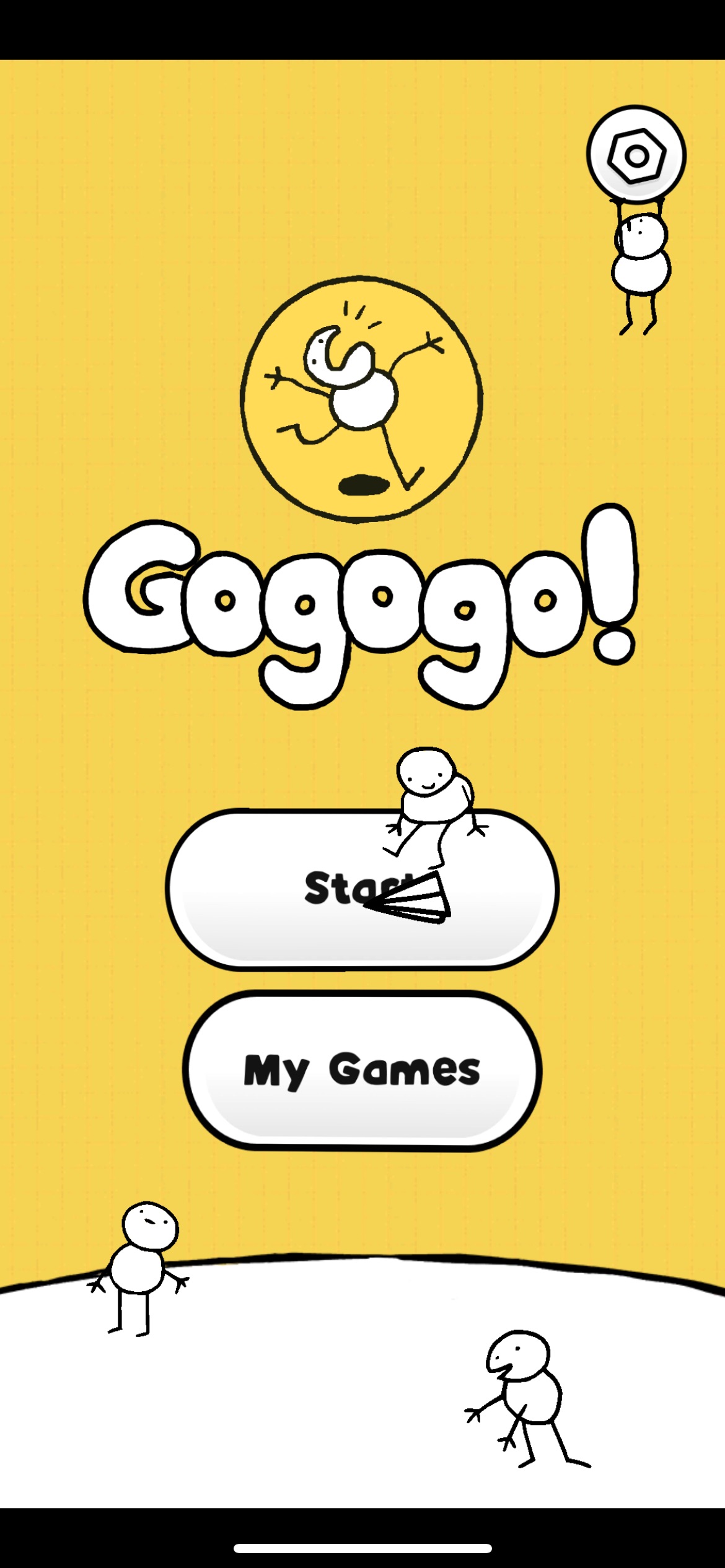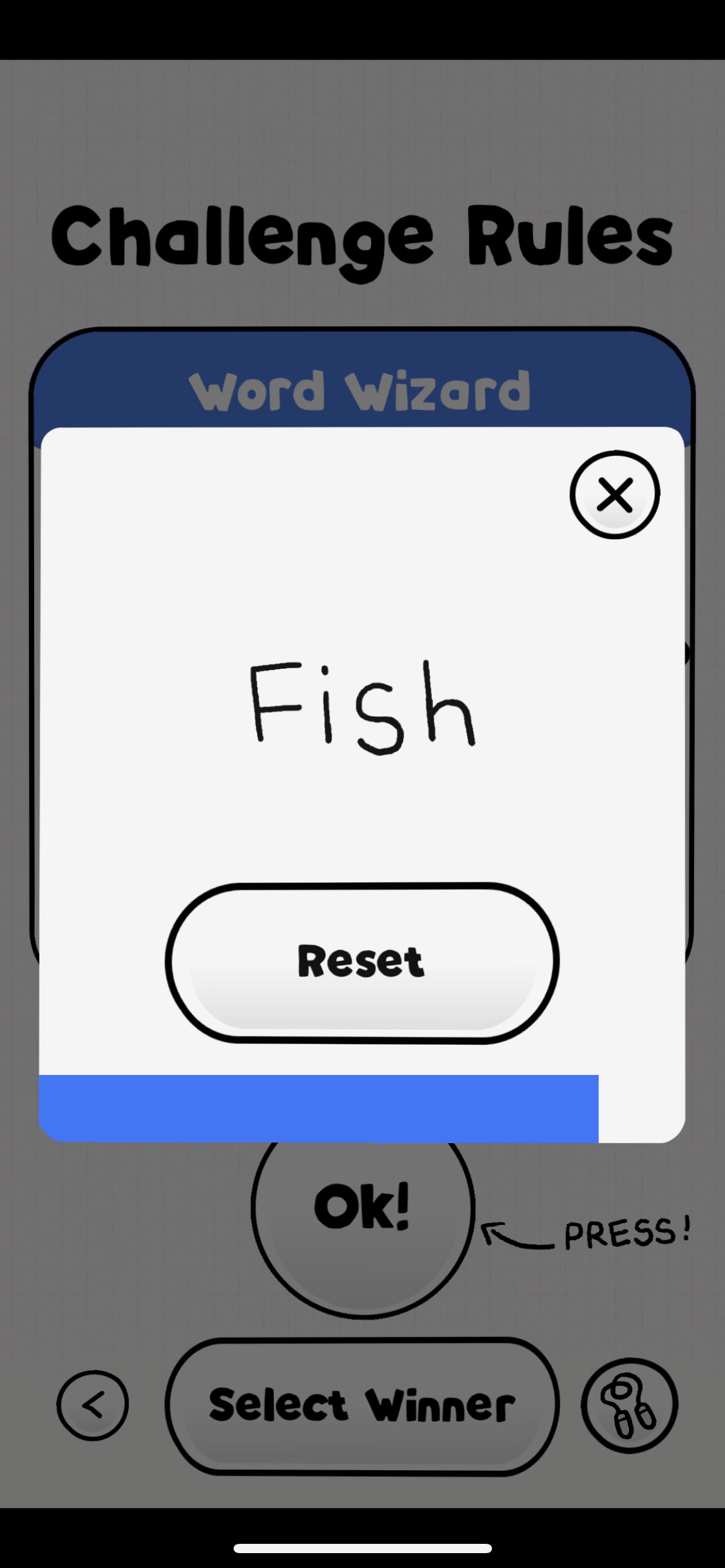 Bright design and cute animated characters will make the game enjoyable and fun. There are no losers here – only winners.


You may also like: 9 Best Game Team Finder Apps for Android & iOS
Wolvesville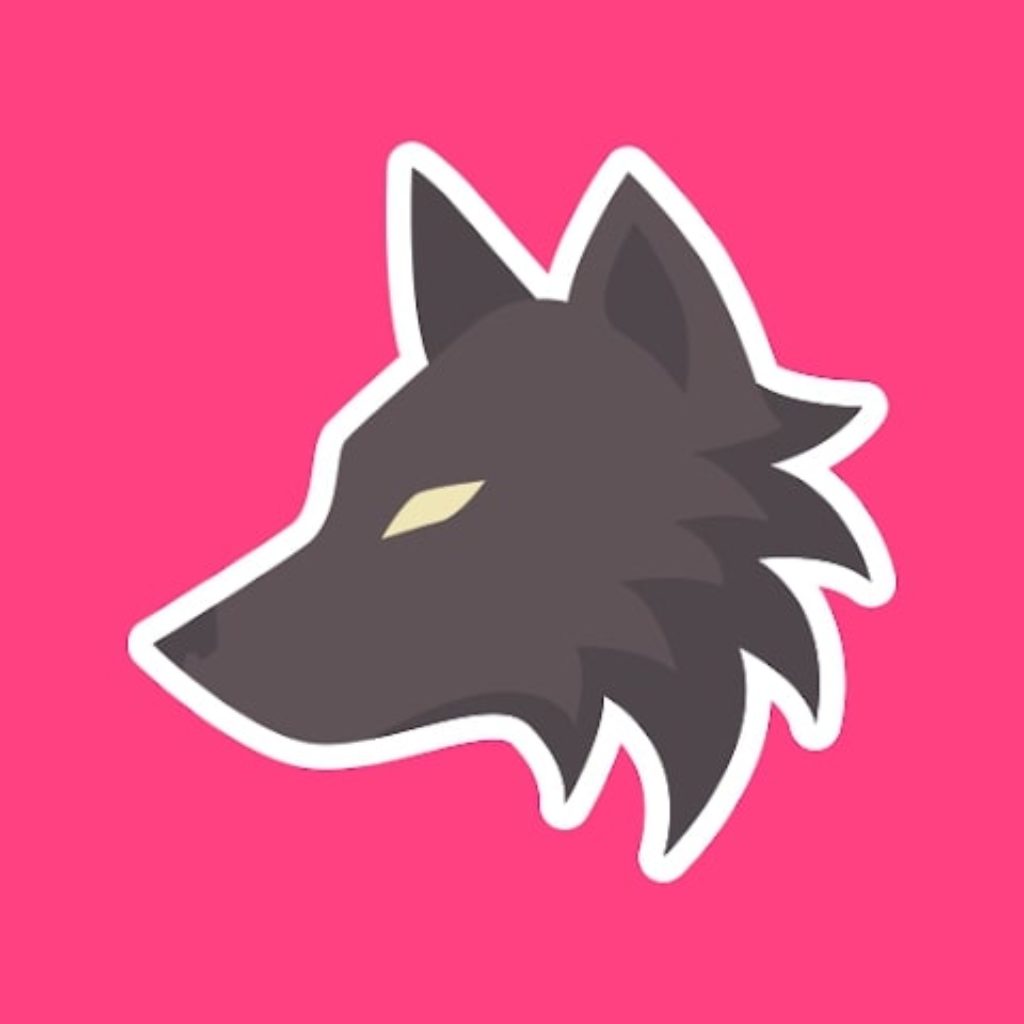 Do you like board games in the style of the Mafia? Find out who's hiding behind the beast mask in the Wolvesville app. Choose whose side you'll take today. It's a mission to protect a simple village.
Become a hero, saving innocent people from invisible evil. Or try on a werewolf mask and make other participants your victims.
The game is mysterious and demands your attention. You need to replenish your clan with new members.
To do this you need to unmask the other participants and call the opponents to your side. Only one will remain alive. Ready for a fun battle to defeat your enemy?
The app does not contain scenes of violence and scary moments, so the game can play people over 7 years. The game is played in online mode. You can play with your friends on your phone or invite participants from any country.
Use your imagination and create an avatar to your own specifications. You can play the game in a competition mode or take part in a championship.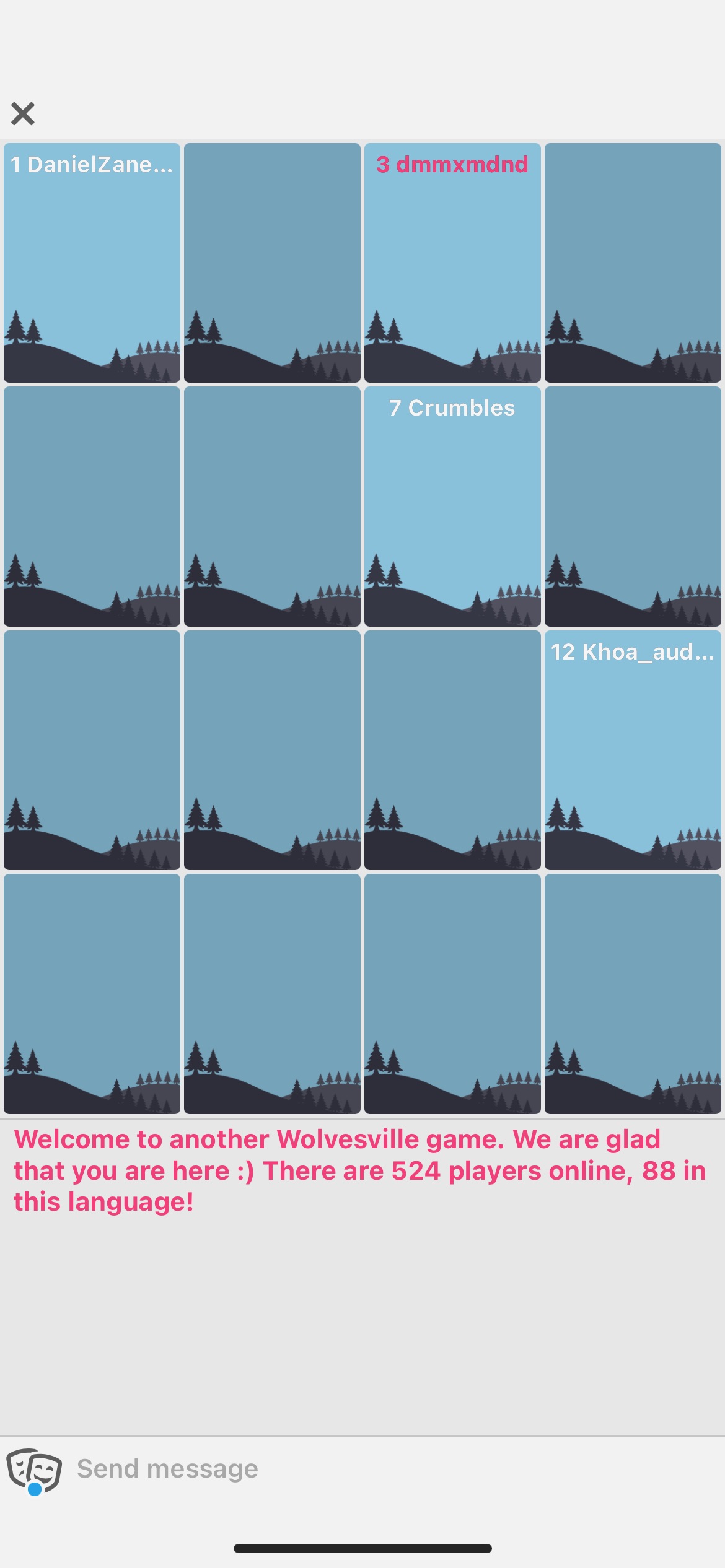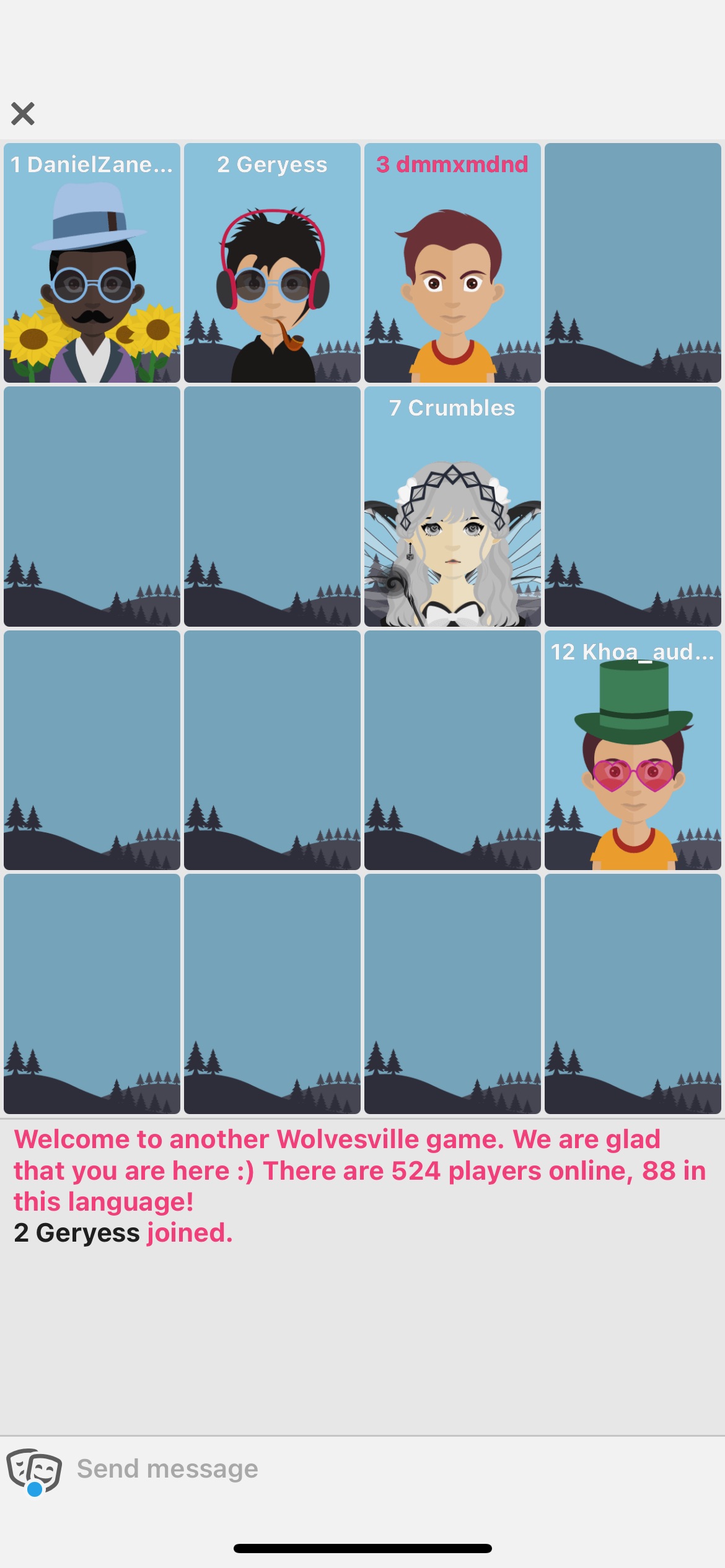 As you progress through the game you will encounter many artifacts that will help in the mission. Wolvesville is a game for real strategists and diplomats. Show what you can do.


2 Player games: the Challenge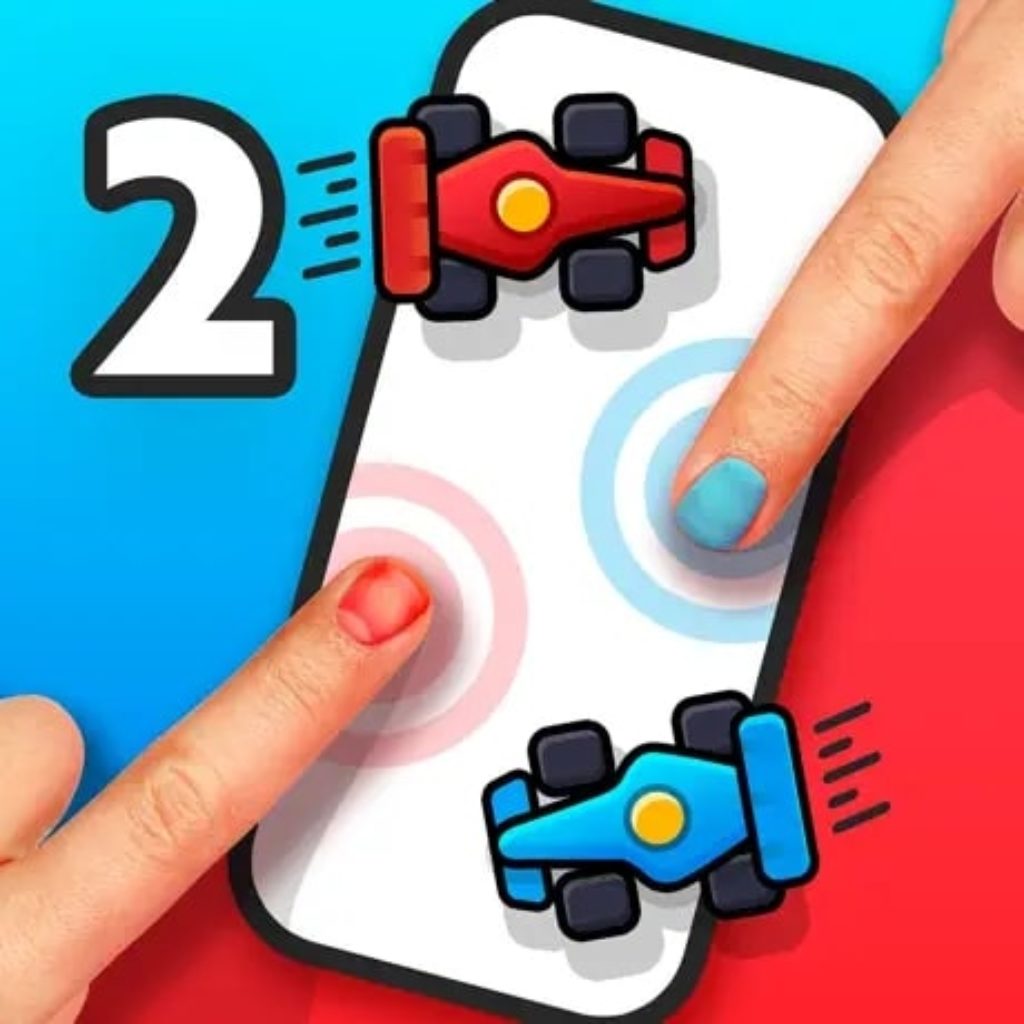 The "2 players" app is a great way to spend an evening in the company of a friend, child, or loved one. Simple and fast games have always been in demand. Recall your former successes in ping pong, snake, and sumo.
Try to break personal records and beat your opponent. The simplest design, clear menu, and lots of interesting games inside. This app will be a useful find for anyone who still loves board games.
Each game is designed for 2 players. If you do not find a company, then you will have to fight against the computer. Are you bored and want to have fun? Looking for games of your youth or childhood? Then you have already found the best option.
All the proposed games have simple rules and easy controls. A game usually takes a few minutes. This is a great way to have a good time while waiting. All your achievements are added up, so you automatically take part in the battle for the Cup.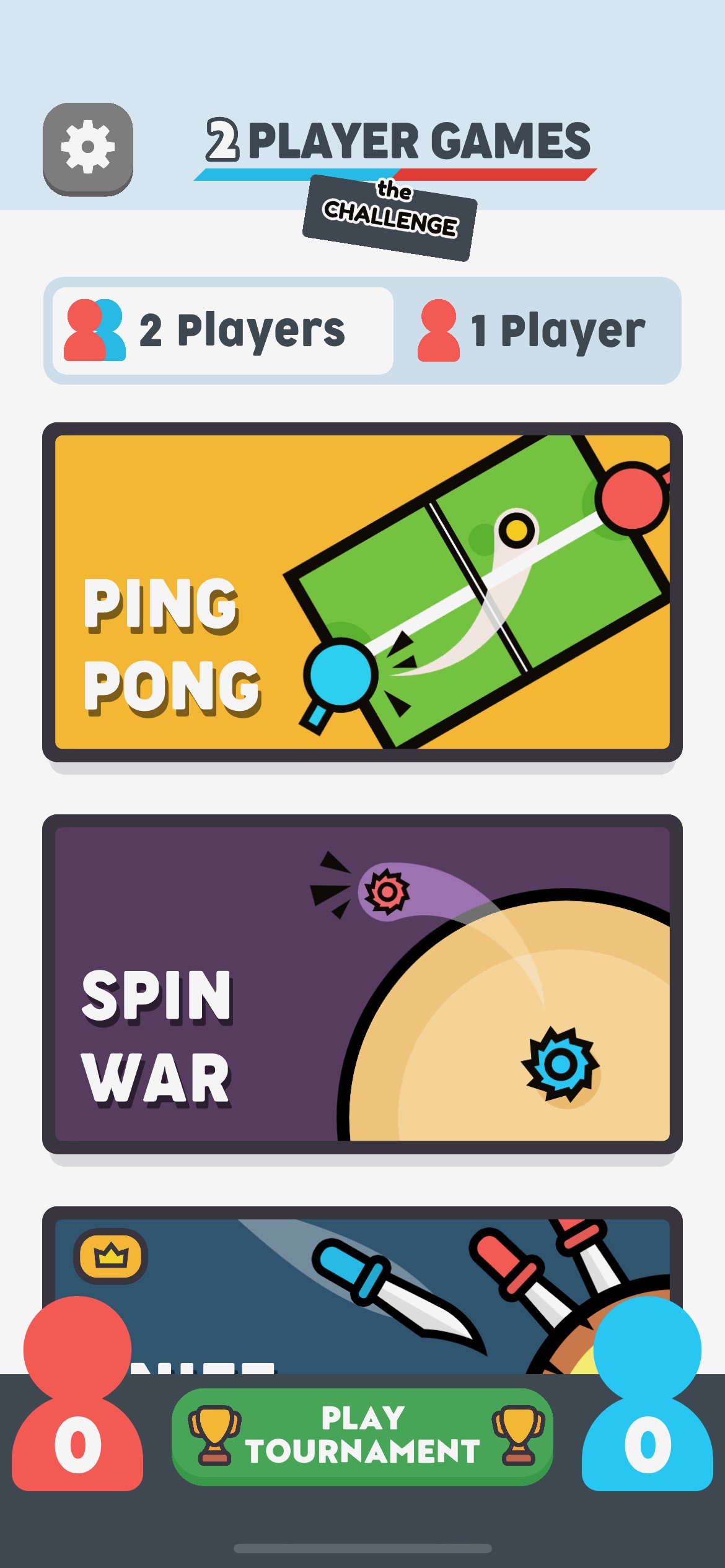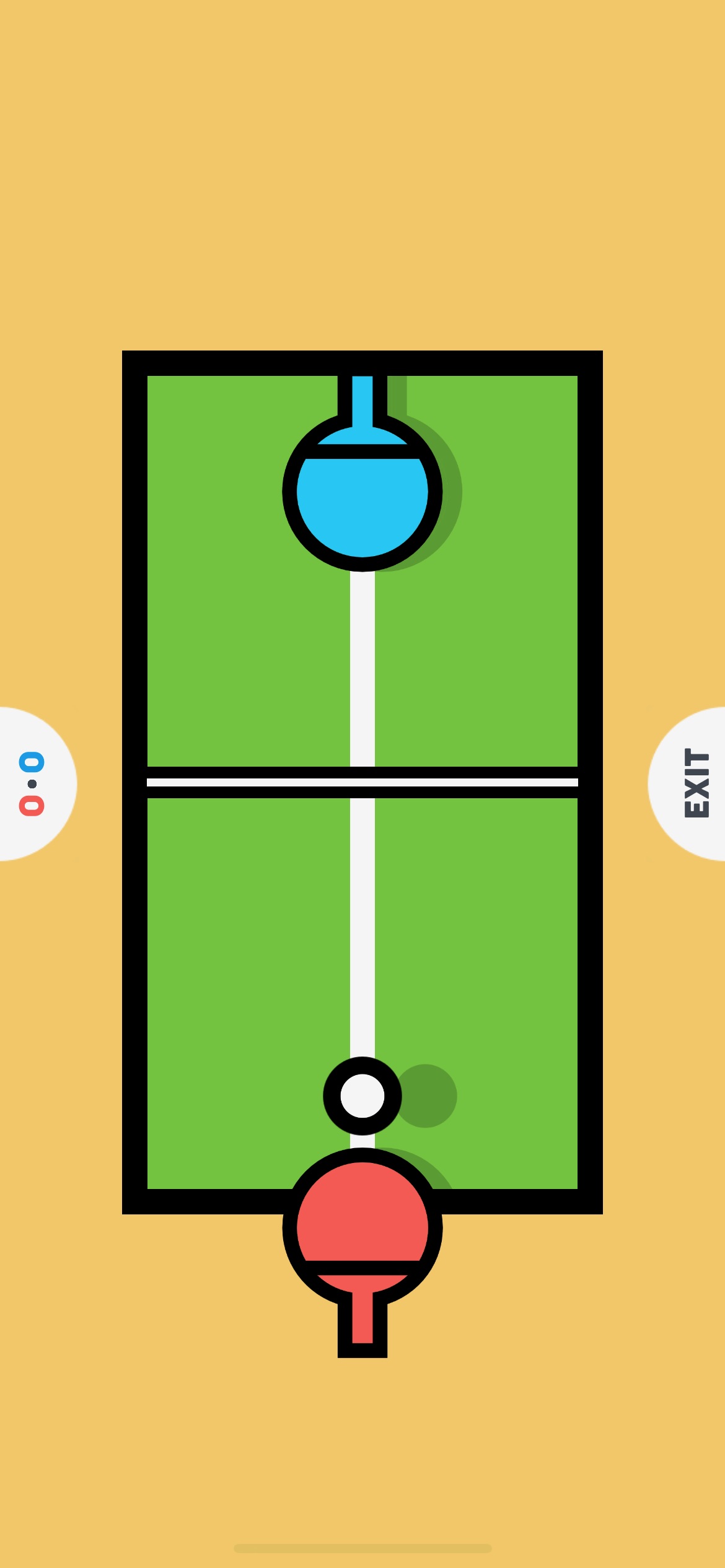 This moment makes every game even more exciting. The classics are always in vogue, as confirmed by 100 million 2-player players. Keep up with the trend and try your hand at retro games.


Out of the Loop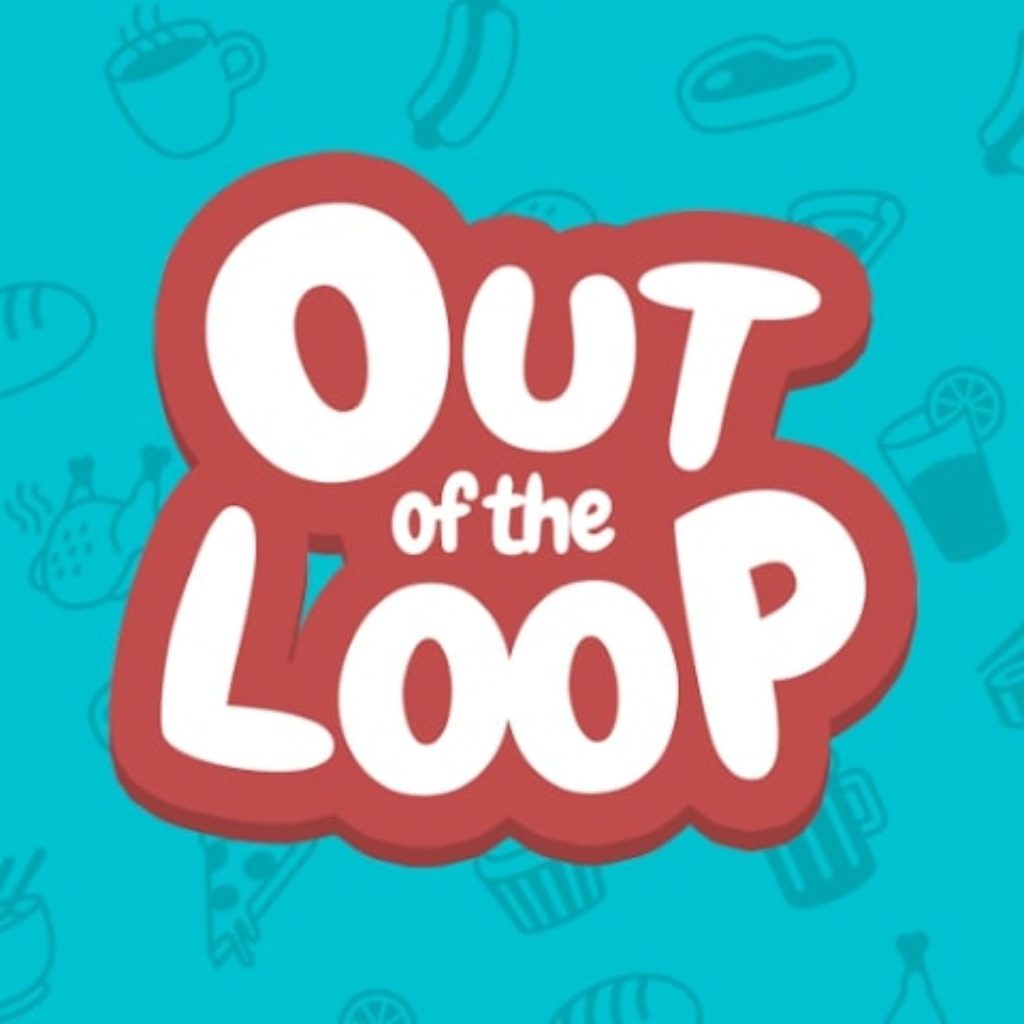 A collection of mini-games for participants of all ages. Out of the Loop offers a large selection of entertainment that is suitable for a variety of purposes.
Find interesting games for a family night out, have fun with friends, and play popular games while waiting for transportation or your turn. From 3 to 9 people can take part, so the app is suitable for large and small companies.
This game consists of several rounds of up to 10 minutes. Answer questions and analyze other players' answers. To win, you need to keep your secret and learn the code word of the other players.
Each round is a different game, but the points earned are added up. The player whose score is higher than the others will be the winner. More than 100 secret words and leading questions. You won't have to think of anything, because everything is already in Out of the Loop.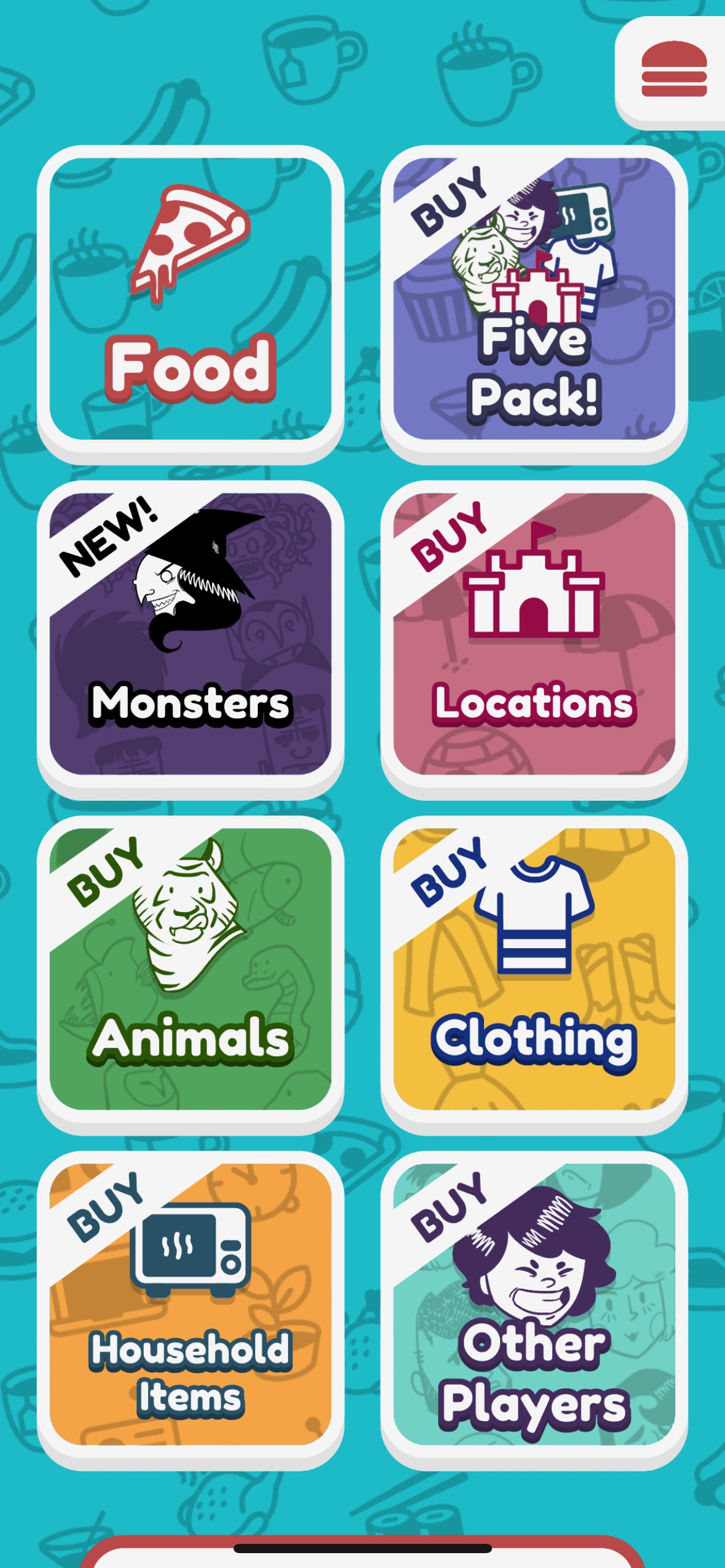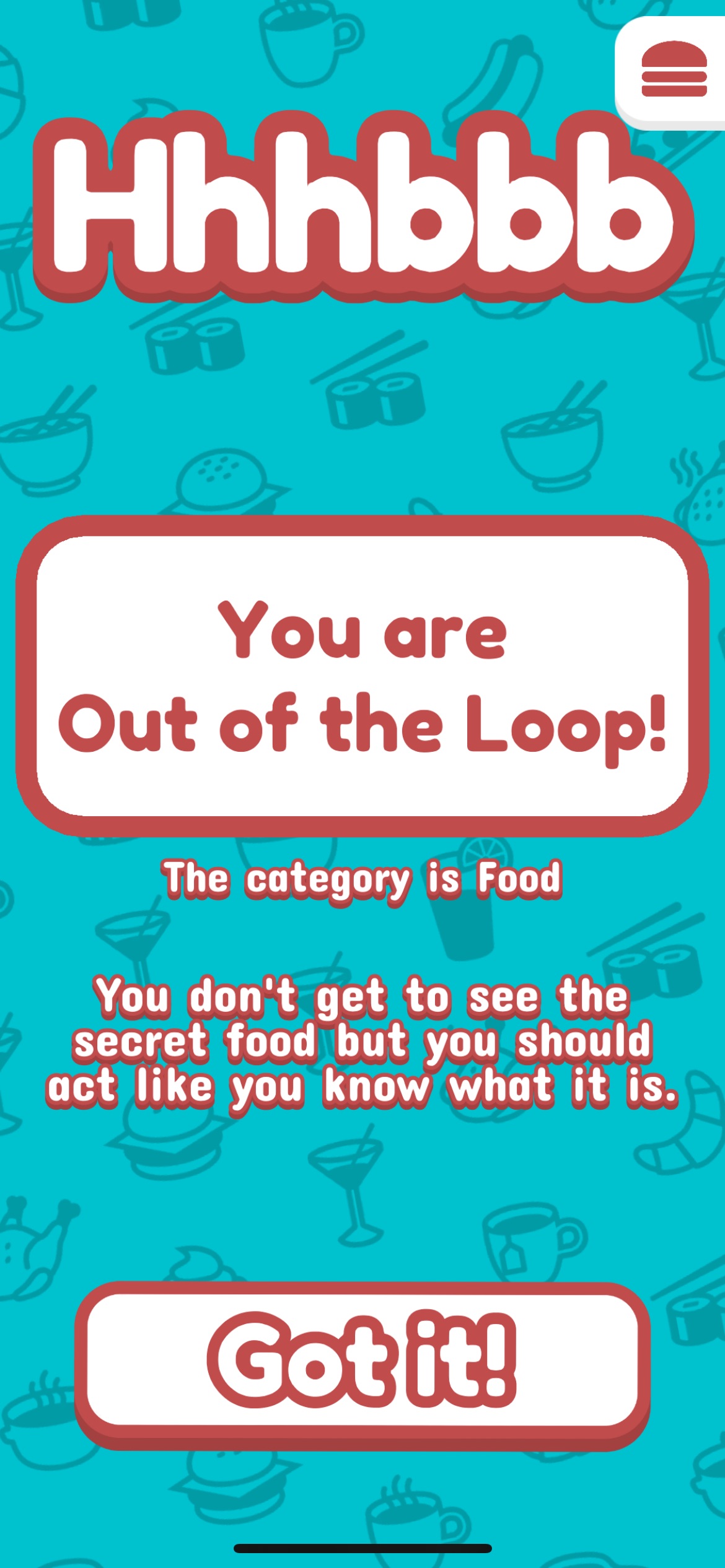 Choose your category, number of players, and rounds. Just a few minutes are enough to complete the next game. This game is popular because of its simple rules and fun questions. Have fun on the road, on your break at work, and at school.


Psych!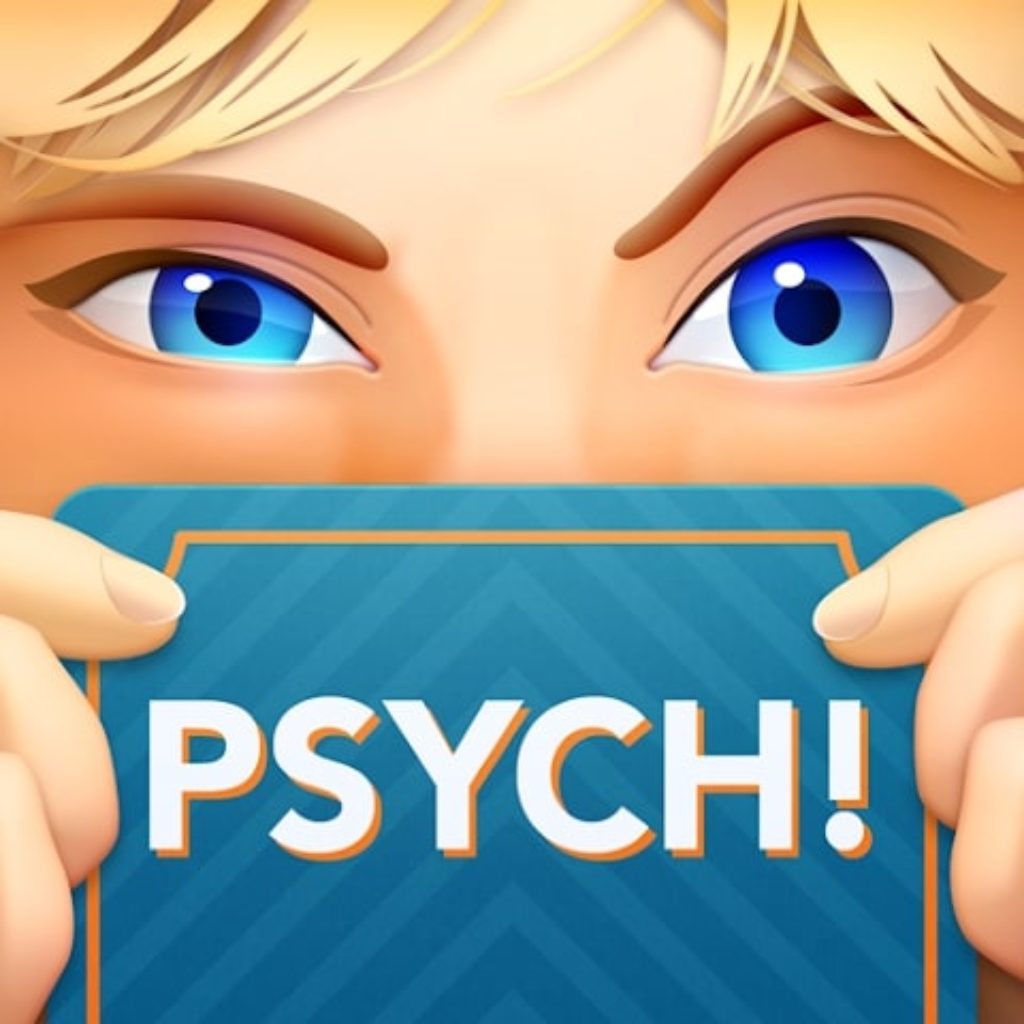 If you have long been looking for a mobile game that you can play online, Psych will be a great solution. Following all the canons and rules of a good board game for companies.
Warner Bros. Entertainment Enterprises has created unique entertainment. It is suitable for fun companies and strangers. Psych can be played with friends, family, and co-workers.
You can play it online or gather the company and use one phone for everyone. Everything is important to win here: your general knowledge and the ability to bluff. Tune in for a challenging battle in which there is only one winner.
This quiz will help you get to know strangers better and reveal the secret skills of close friends. The most cunning and cleverest will win. The only thing left to do is to find out who the lucky winner is.
You have to choose one of the suggested categories and answer the question. Only you know if you lied or told the truth. All other participants will have to puzzle over the question, of which of the players told the truth.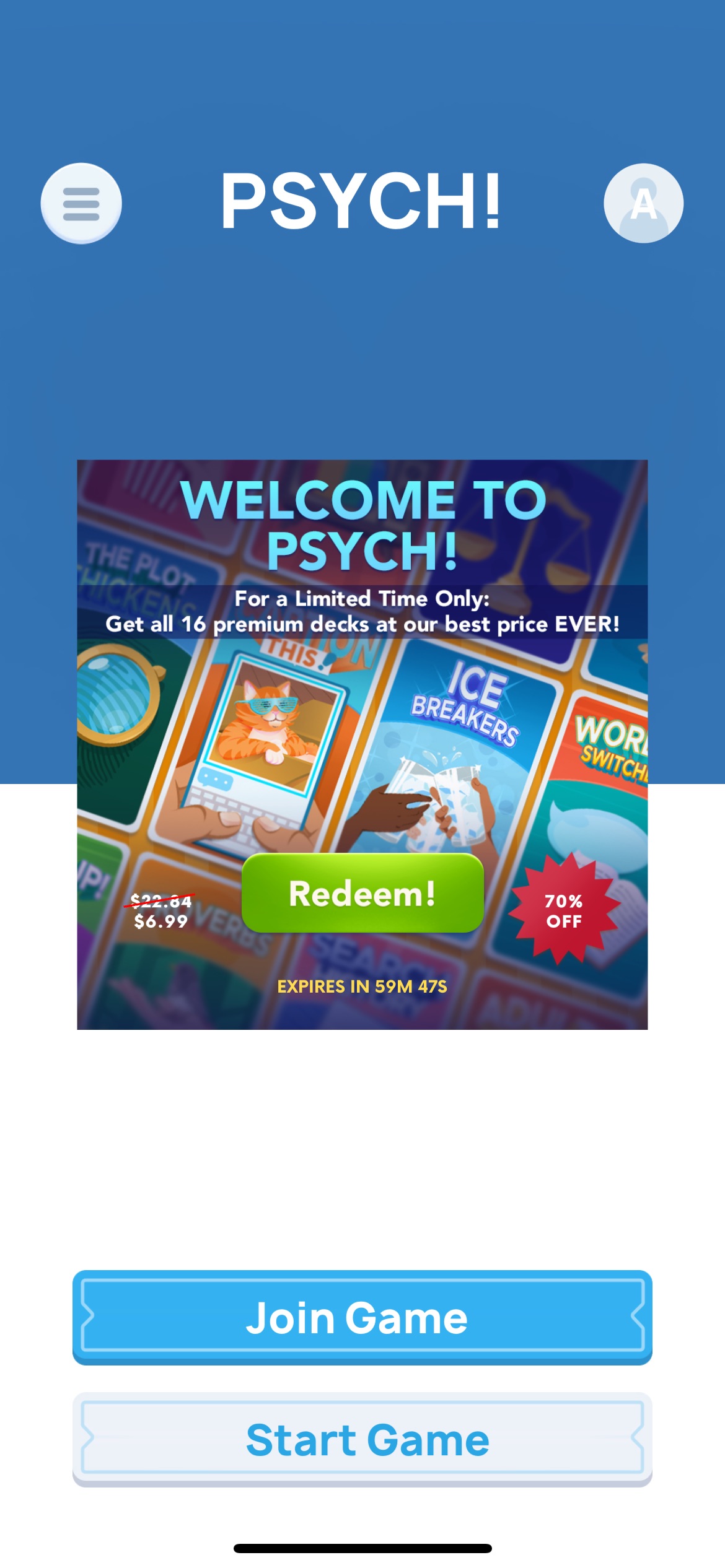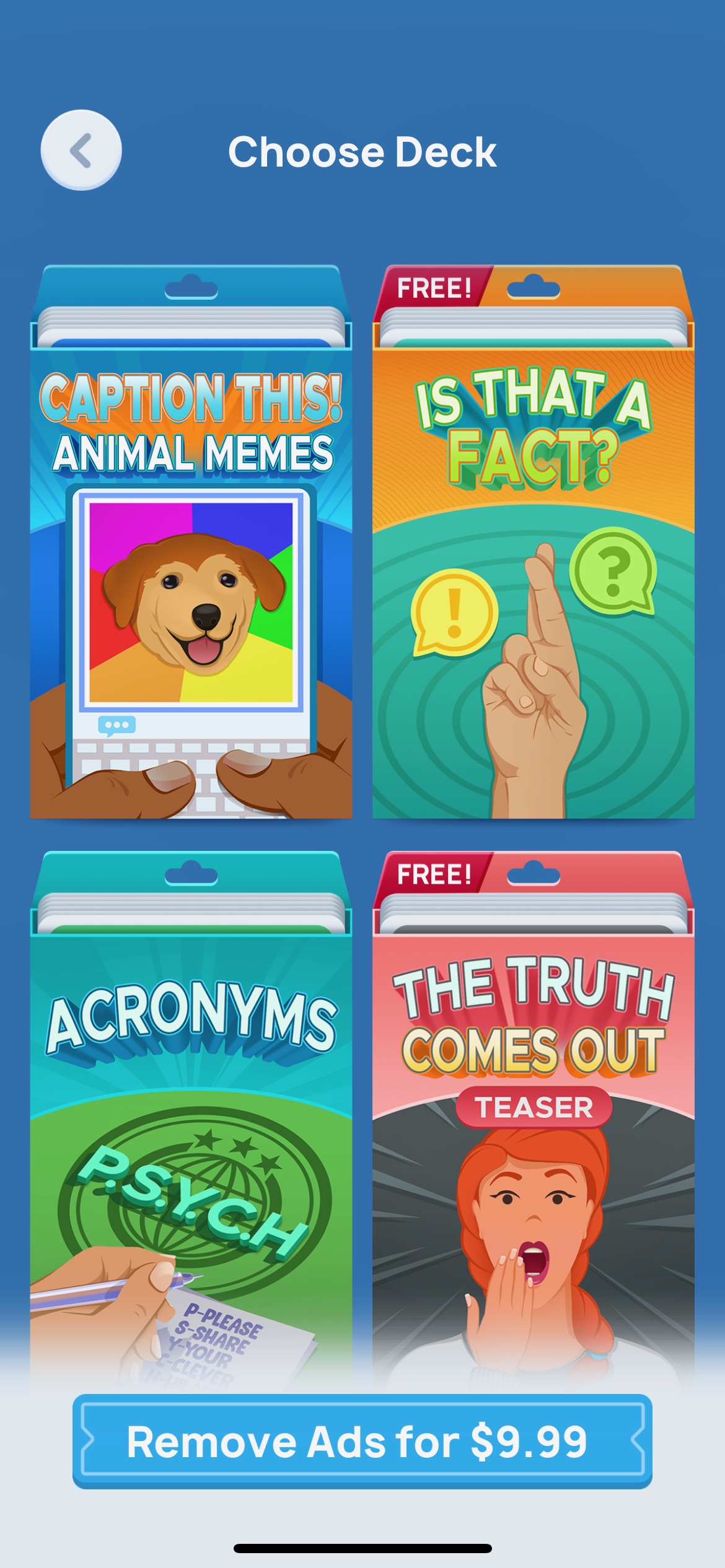 Vote and analyze your friend's facial expressions and intonation. You thought you knew your friends and family? Then check it out in the Psych online quiz. The recommended age for participants is 12+.


Draw it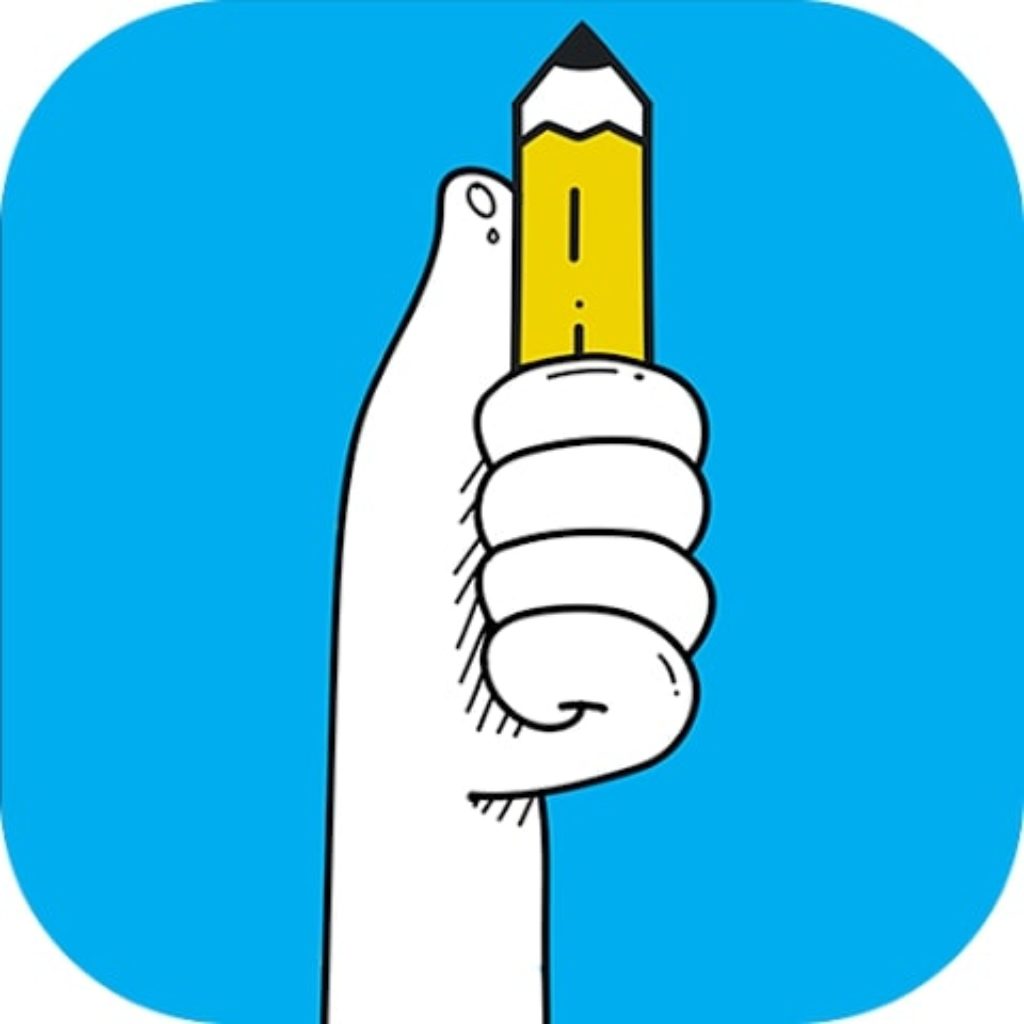 How well do you draw? Can you do it quickly and without loss of quality? Compete with other drawing enthusiasts in the Draw It app. You will need to draw the suggested object faster than the other participants.
It doesn't matter how good you are at this art. The game is open to everyone, with no age restrictions. Thanks to the simple sketches and easy rules it is great for children's creativity.
The process itself does not change from round to round, but the tasks become more difficult each time. You will be limited to a certain amount of time, after which your result is compared to other participants.
Draw It is free to try, but there are a number of benefits to subscribing. You'll get access to VIP words and you can remove annoying ads. You can subscribe for a week or 1 month. After payment, you will be able to play for free for 3 days.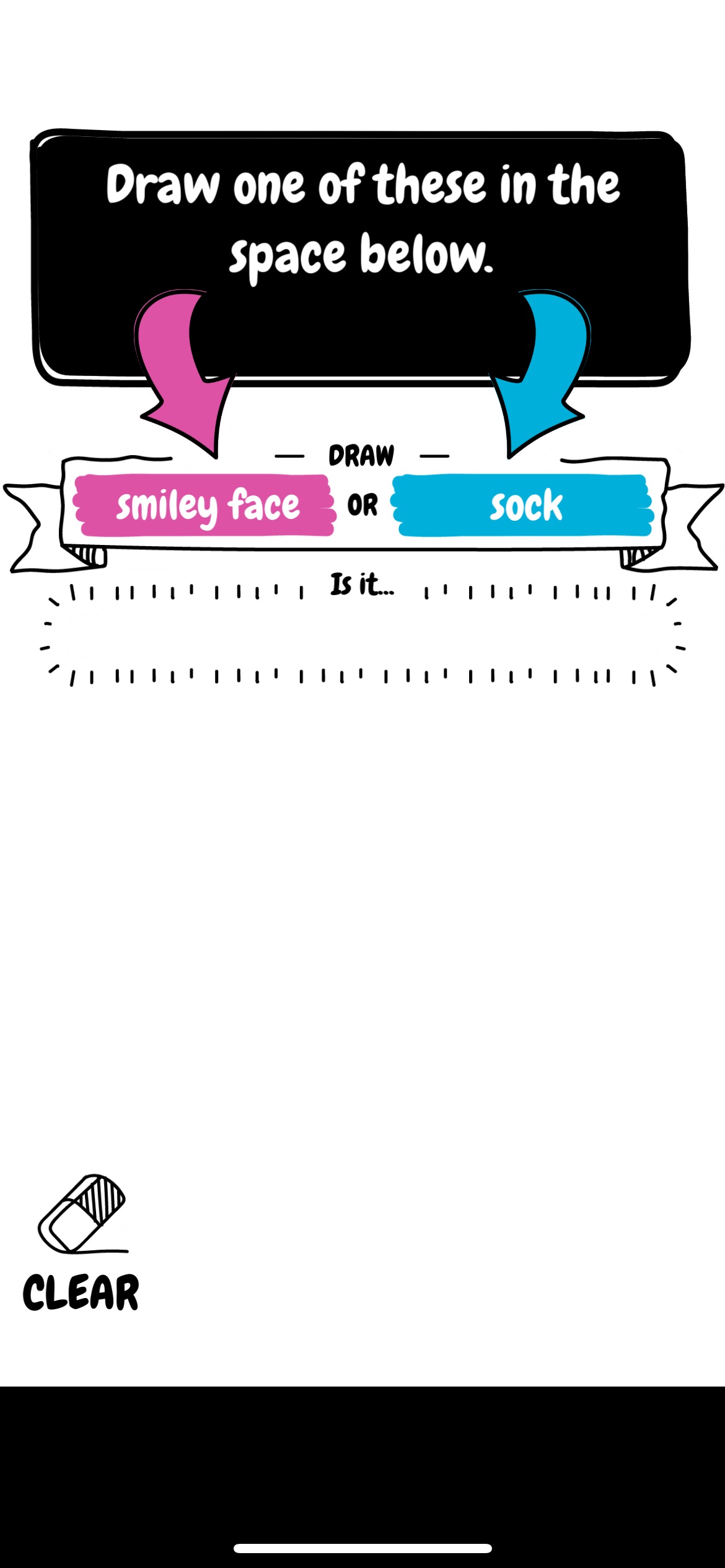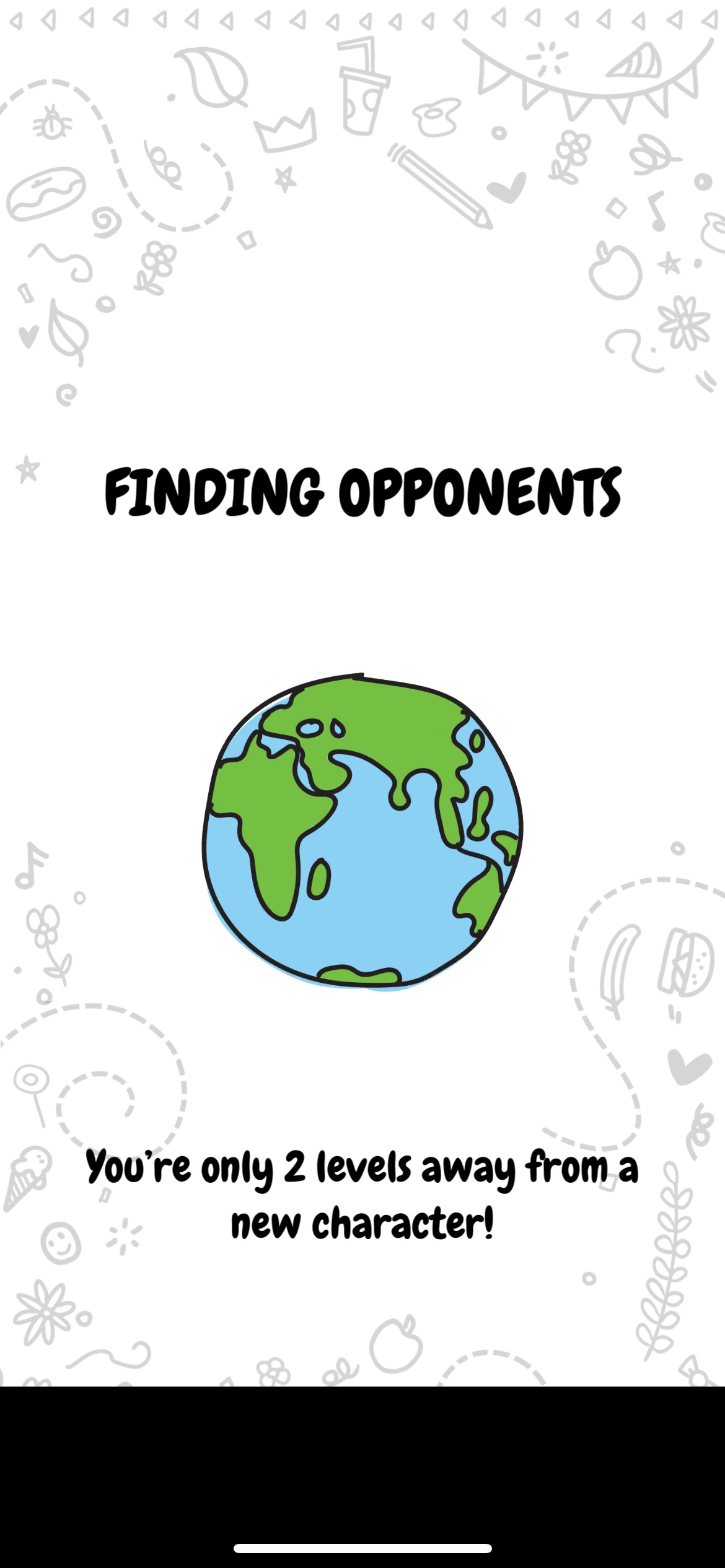 Draw without limits. Get interesting tasks and coins to unlock even more tools to work with. To install the app, you will need 80.34 MB of memory.


Charades!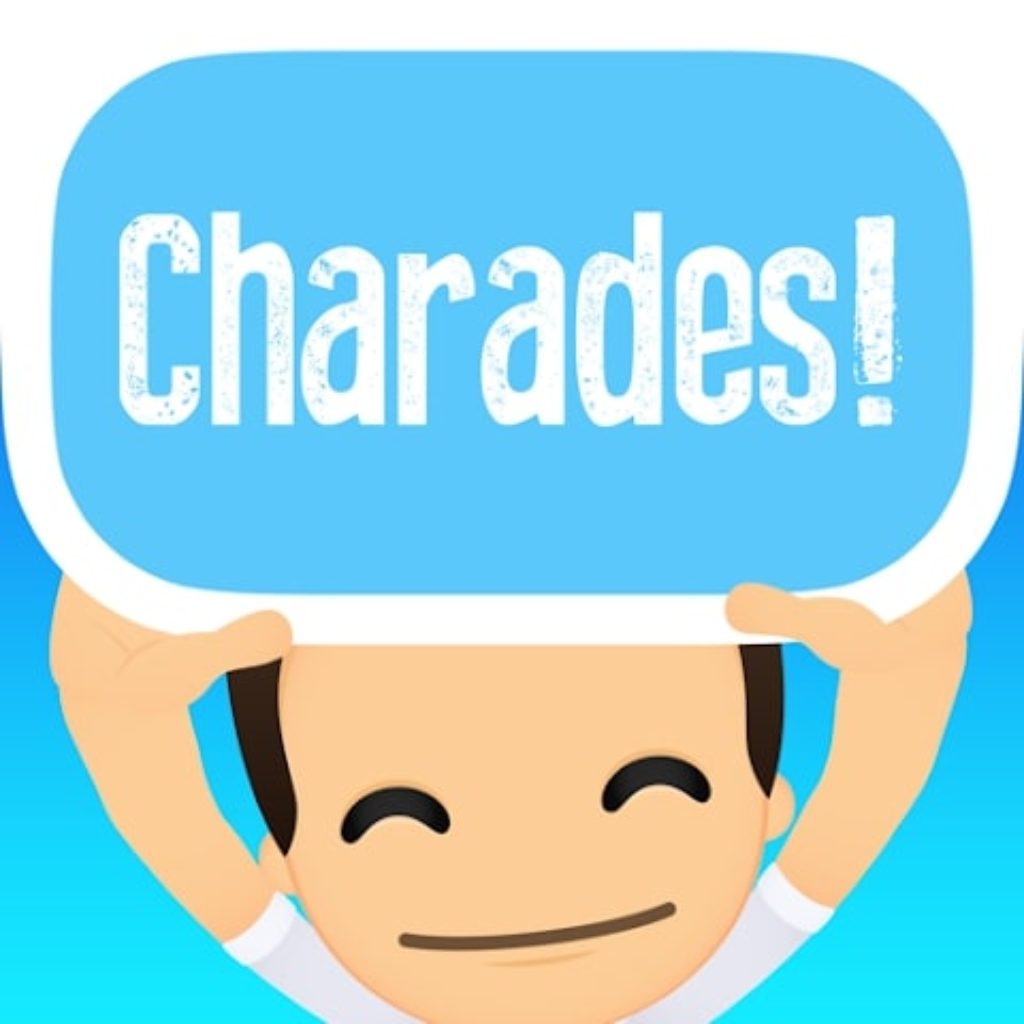 What could be more pleasant than wrapping up in a soft blanket and playing Heads Up! with your friends? This game has already gained the trust of millions of users.
It allows you to have fun with alcohol, as well as in sober company. You won't need extra props, which are handy on the road and on long trips. It is suitable for short parties and for all-night entertainment.
Even if your friends are far away, that's no problem. You can always adjust the zoom and play guessing words. The rules are very simple: pull out a card with a certain word. It will be seen by all participants except you.
With the help of leading questions and other players' answers, you can guess what word you got. The task is made easier by the pre-selected theme of the game deck. Here there is something to surprise fans of the world of Harry Potter, fans of the series Friends, and fantasy.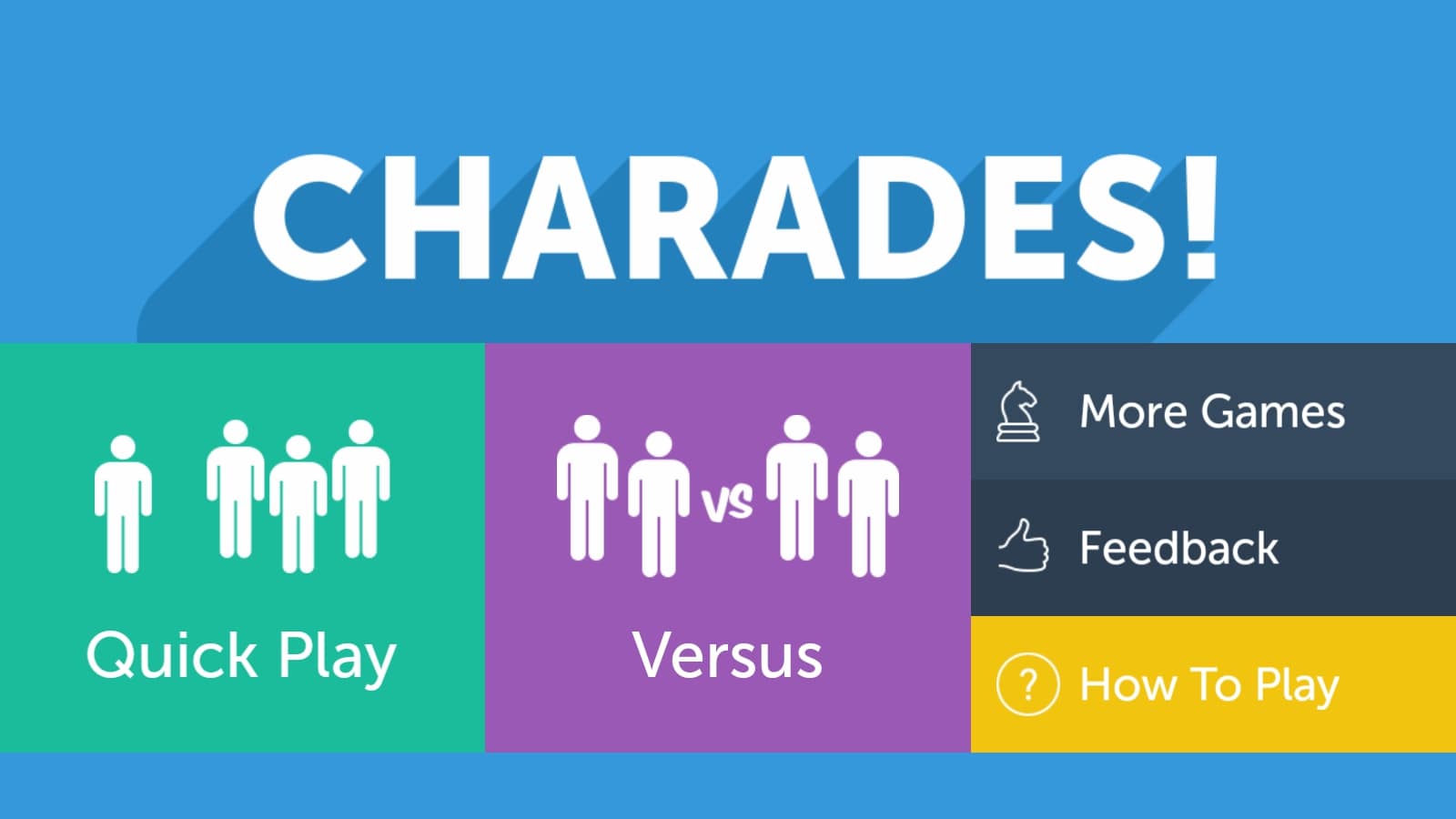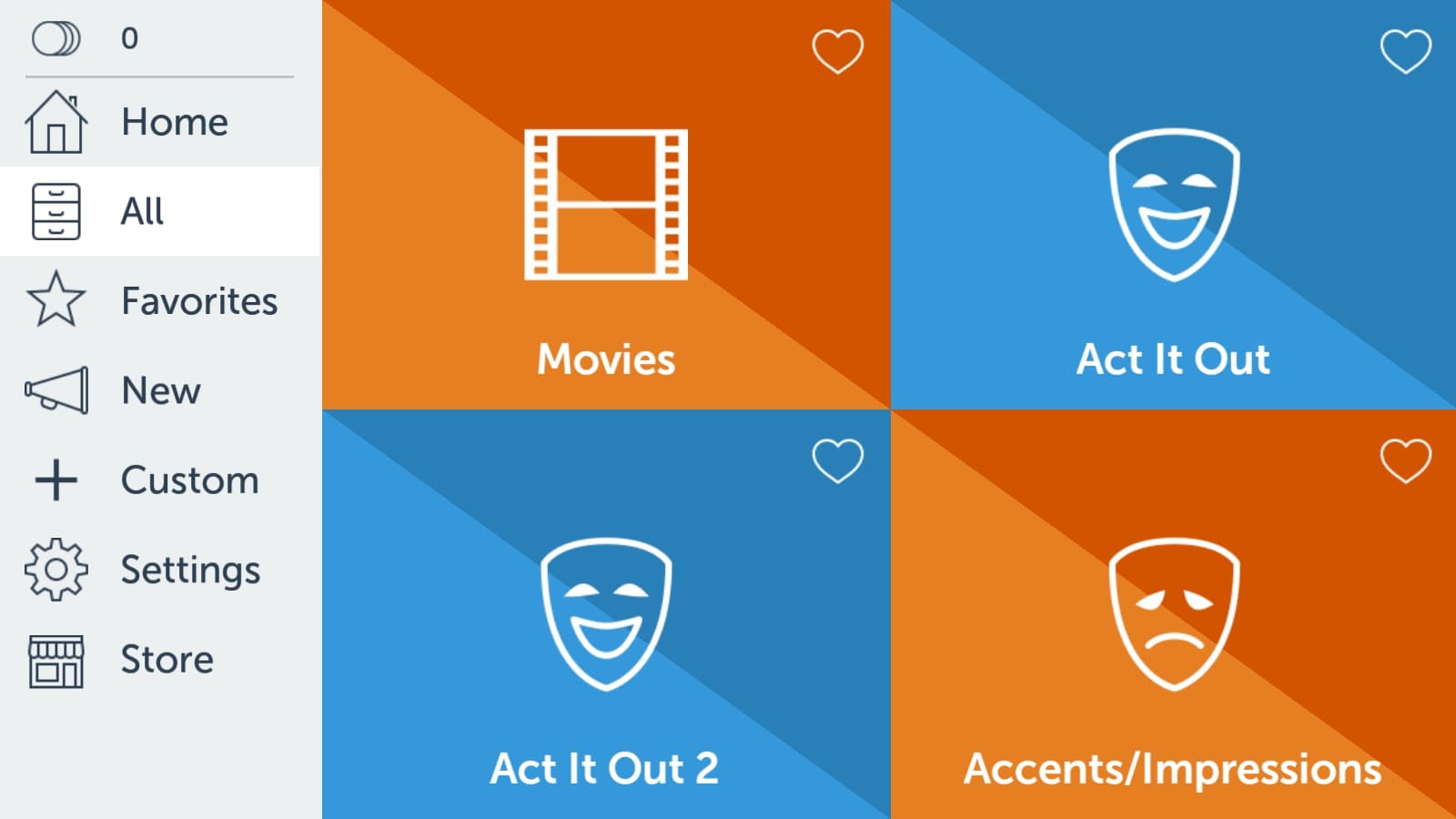 The mobile game Heads Up is even easier than the card game: Just tilt your head with your phone pressed against it. If the answer is correct, tilt your head to one side. If you still don't know what it's about, tilt it the other way. And remember – you only have one minute for one game.


You may also like: 11 Best Dual Monitor Apps for Android & iOS
Party Trivia!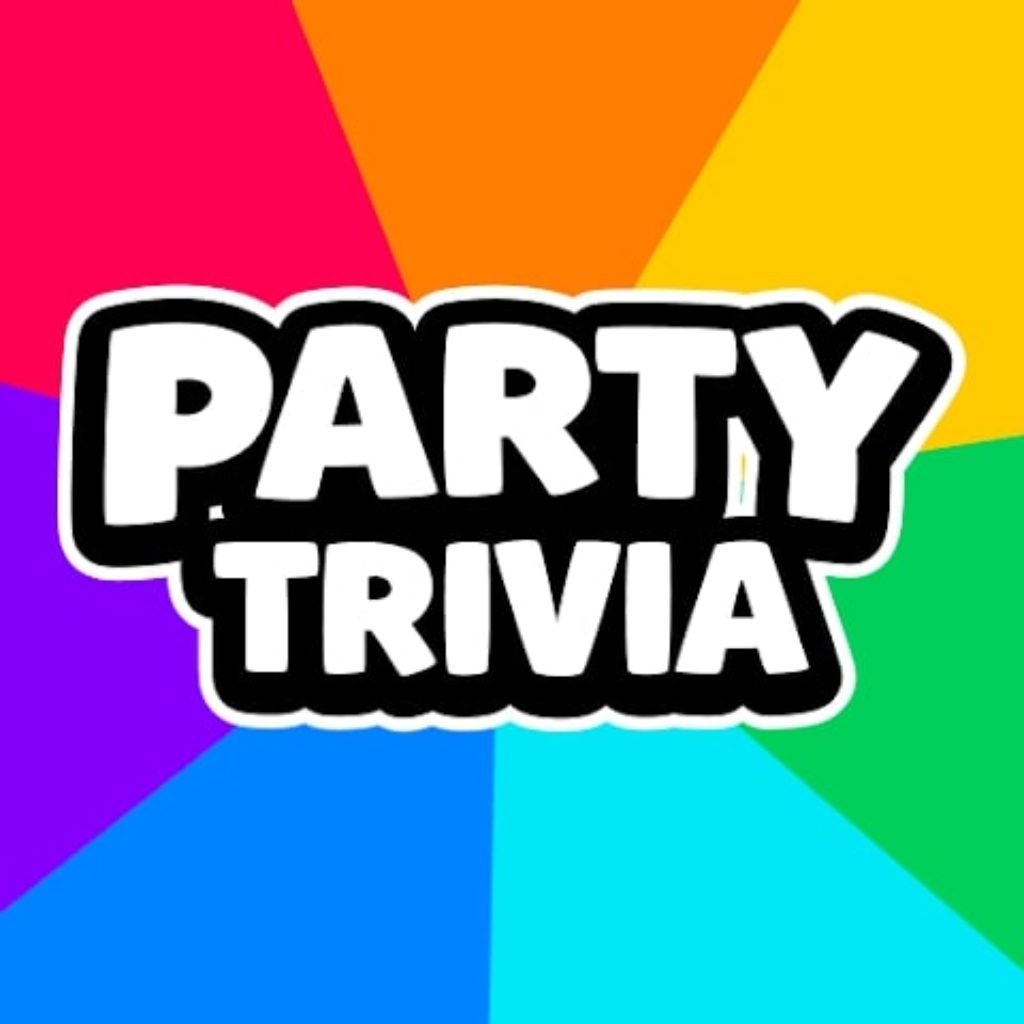 Party Trivia! A mobile quiz for the smartest and most erudite. A huge variety of categories of questions, from the simplest to the most difficult. You are offered 6 voluminous and popular groups of questions.
Test your strength and knowledge: become a true master of crosswords and puzzles. Each round gets harder and harder, you need to be prepared for this.
You'll get 1 point for each correct answer. Everything will be decided at the moment when your scores will be compared with the results of other players.
See how much you know about geography, history, and world culture. Enter your names in the app table and take the first step to victory. This quiz is exciting from the first minute. Only a well-rounded user can become a winner.
The first questions may seem extremely easy, but this will not always be the case. To get the next question you can use the wheel of fortune, which makes the gameplay dynamic and exciting.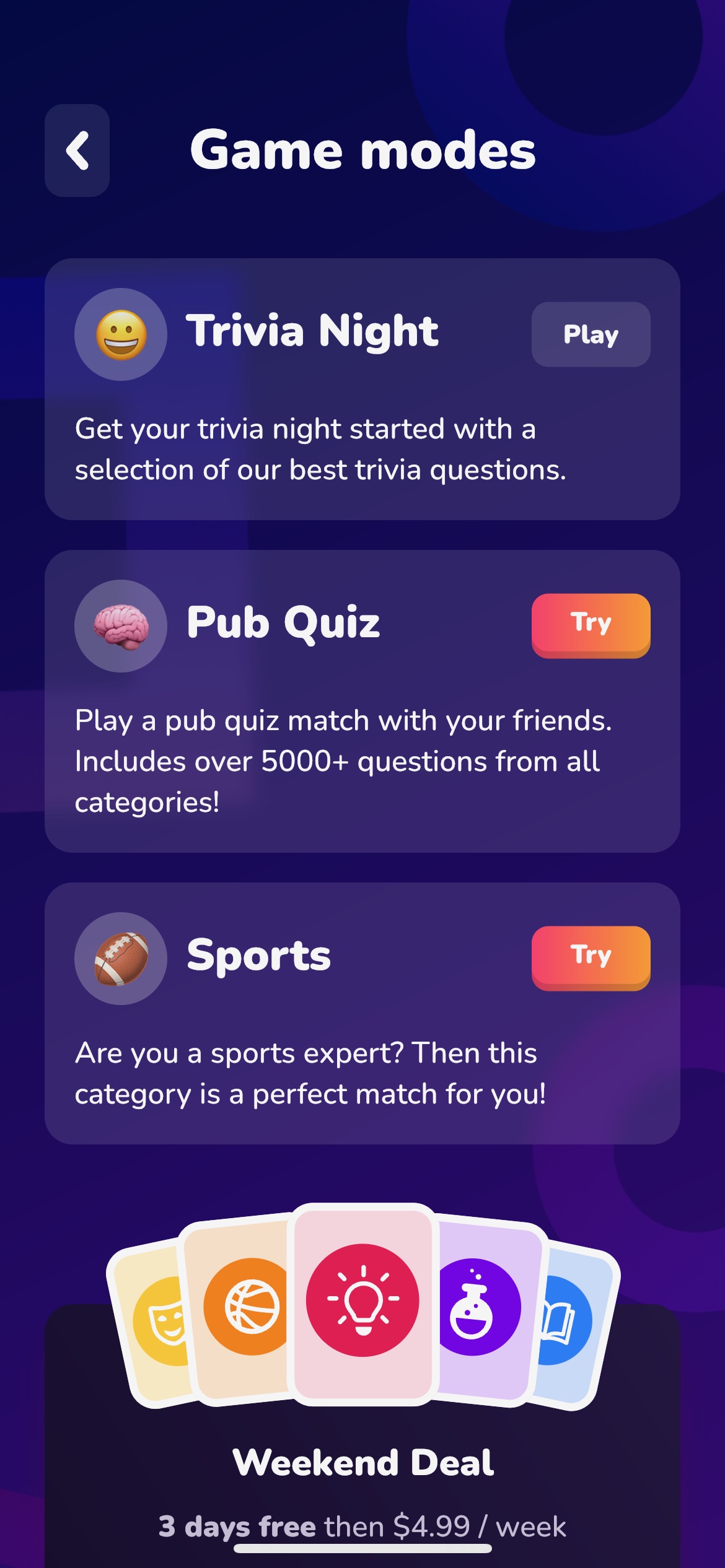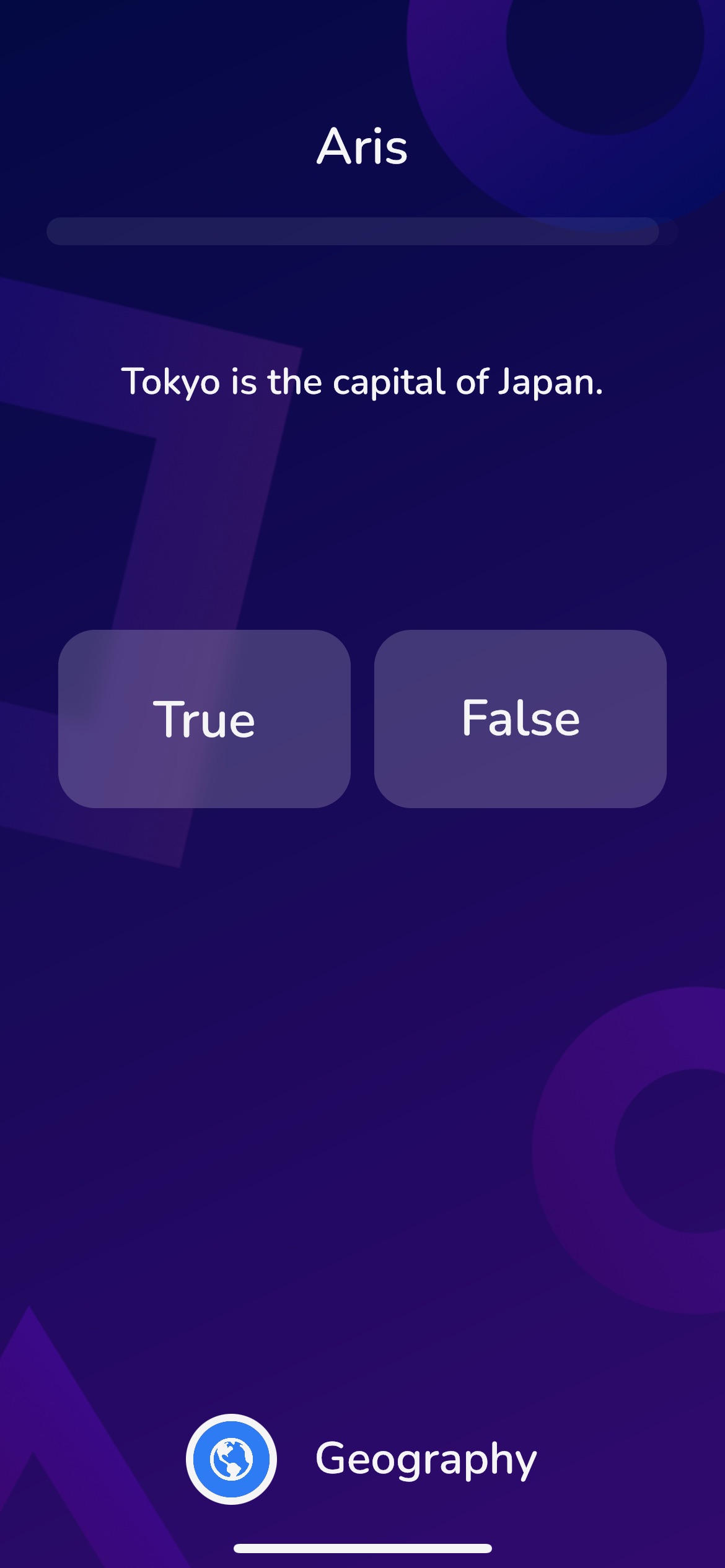 Compete with your friends for the title of chief scientist of your company in Party Trivia! The game is suitable for quiet evenings with the family as well as for noisy parties.