Do you have a partner who you love most of all? That's great! But have you ever thought of him or her spending time with another one? Maybe you even have reasons to be jealous.
This is why you might like to spy on your partner and check if you are being deceived.
By the way, if you want to know when your loved ones used their phones or checked social media for the last time, try 9 Best Last Seen Tracker Apps for Android & iOS.
There are good couple tracker apps for Android and iOS.
Life360: Find Family & Friends
Here comes a perfect application for location tracking. This app is truly popular – about 33 million users enjoy it every day.
The main feature is a real-time location. You will always know where your loved one is and vice versa.
Let's take a look at the most impressive features provided by Life360:
SOS notifications

. When you are in trouble, you need to tell your close friends and family that you need help. With SOS Button, it is simple. All the members who have access to your device and are added to your group will be notified. This option will come in handy if there is a car crash.


Check the map

. Open the map in the application, and you will see your loved one's location marked on it.
You can try all the premium features for free, though. The trial period will last for 7 days, which is enough to understand if you need these advanced features or not.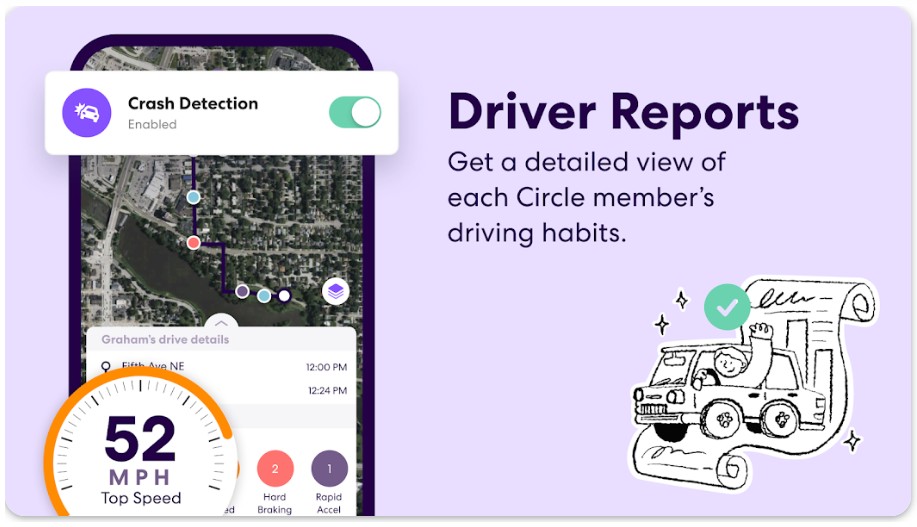 You can also check: 11 Free Weight Tracker Apps for Android & iOS
mSpy
This is a great app to track your friends and family members! mSpy is aimed at monitoring and keeping your relatives safe. This is a truly unique service that will enable you to see where your loved ones are and what they might be doing.
Let's review the best features of the application:
Real-time GPS tracker. You can track your relatives' cell phones at the click of a button. The location is being updated every 20 minutes so you will always know where they are.
Check location history. This will help you to understand where your loved one is heading to. What is more, the history will be stored in the app for 3 months so you can even analyze the movements of your relatives and track their behavioral patterns.
Safety zones. This is a great option for people with children. You can mark the zones where your kids are supposed to be (it can be their school or college). If their phone is out of the zone, you will be notified.
Alarm buttons. You can set an alarm button on your partner's phone screen. He or she will be able to press this button when the situation gets bad or even dangerous. You will get an instant alarm.
Monitor contact lists. This will enable you to find out whom they tend to call.
The app is free with in-app purchases. Tracking your relative is available with basic functions.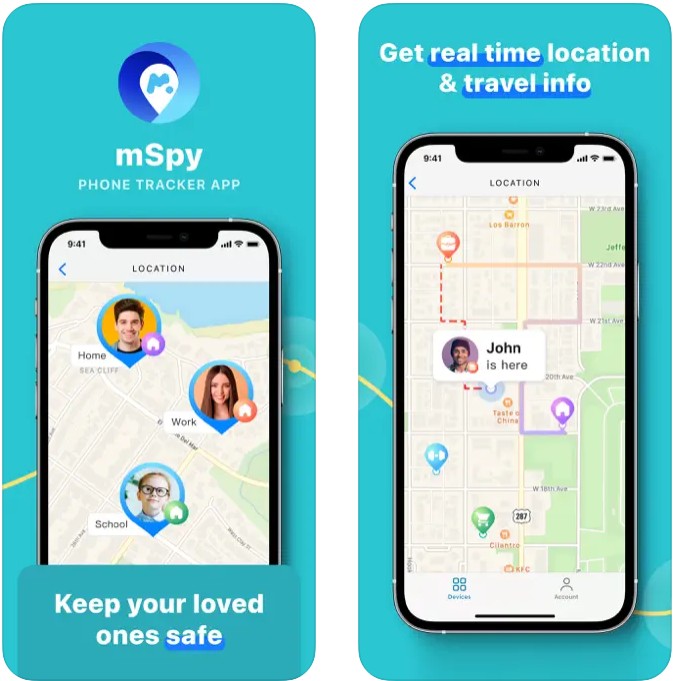 Cell Phone Tracker + by phone
This is one more cell phone tracker that will enable you to track your partner and find out if he or she is trying to deceive you.
However, the principle of its work is a bit different from other apps listed here. It will give you the location not by number but by SMS request.
Cell Phone Tracker has two versions – the free and the paid ones. If you download the basic version at no cost, you'll get the following features:
Get the most accurate location

of your family members and friends. The only thing you need to know is their phone number. They don't need to have Cell Phone Tracker installed on their devices so you can track them without letting them know about it.

Share your location. In this app, you can create a group and add your closest friends and loved ones to it. If you want others to know where you are at the moment, feel free to reveal your location.
However, if you need something more advanced, you'll have to go premium. However, tracking location can be performed with the help of basic functions as well.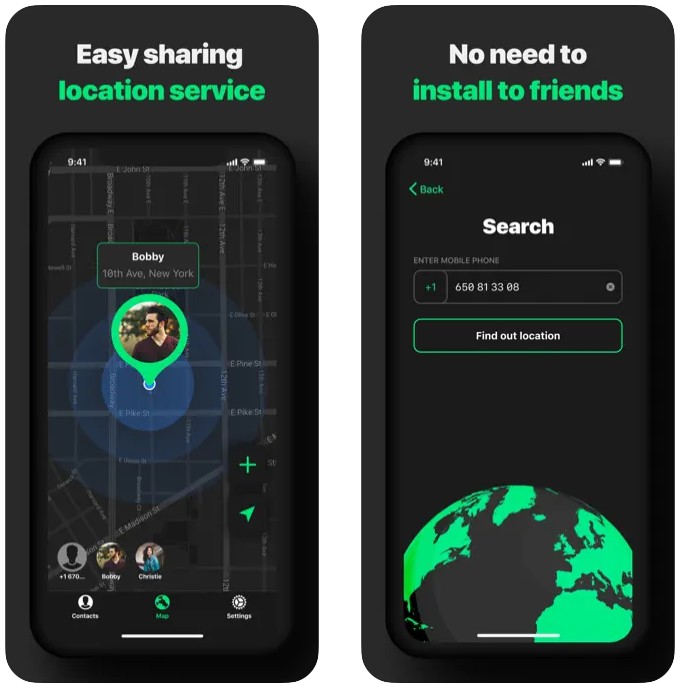 Phone Tracker by Number
This app will be a perfect solution for couples and families. It can pinpoint the location of each of your family members and see how far they are.
This is the best way to take care of your people. If they get lost, get in trouble or face serious problems – you will always be there when you are needed.
Why is Phone Tracker by Number is worth trying? Here are the reasons:
The app is

100% free

of charge. All the functions will be available at once. You don't have to gradually unlock all the features or pay money for it.

Enjoy amazing accuracy. When you want to get access to your partner's location, you will be given the street and even the house. So you can see the address where your relative might be.
Use the phone number to get access to the location. The app will work with all types of mobile operators.
You can also see the battery level on the devices of your close family members. This will help you to see if your close relatives are in trouble and need help.
Get notifications when your loved ones change their location. This will come in handy with little kids and older relatives.
This is one of the smallest trackers on this list.
By the way, if you need to monitor your habits and modify them, 7 Best Habit Trackers Based on Covey Method Apps is a must.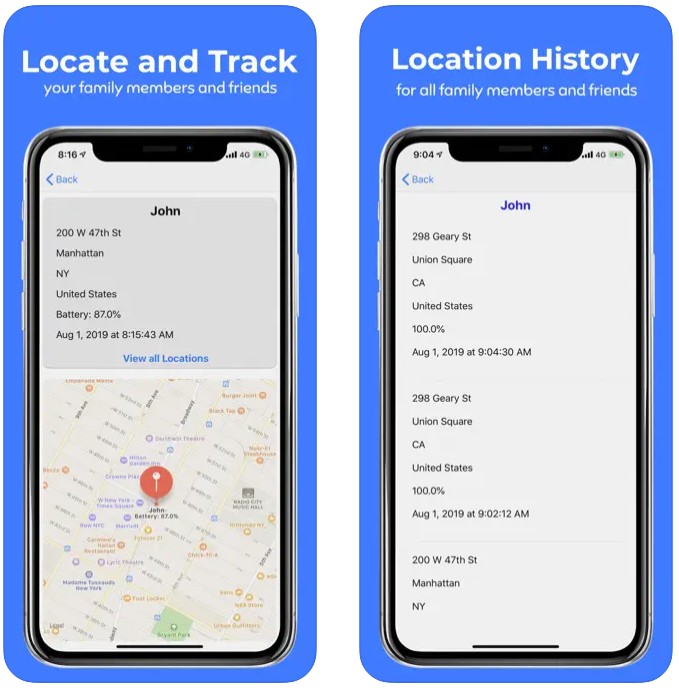 Couple Tracker
Here is one of the most effective but not too popular applications. However, it can still give you a great number of details about your partner's life.
First of all, Couple Tracker can track the location of the device, revealing where he or she might be.
Secondly, the app can tell you if the user is online or offline. So you will always know when the phone is being used.
What is especially cool is that the app is super small, it requires less than 3 MB to install and enjoy it.
Another cool thing is the total absence of any ads that might irritate you and distract you from what matters.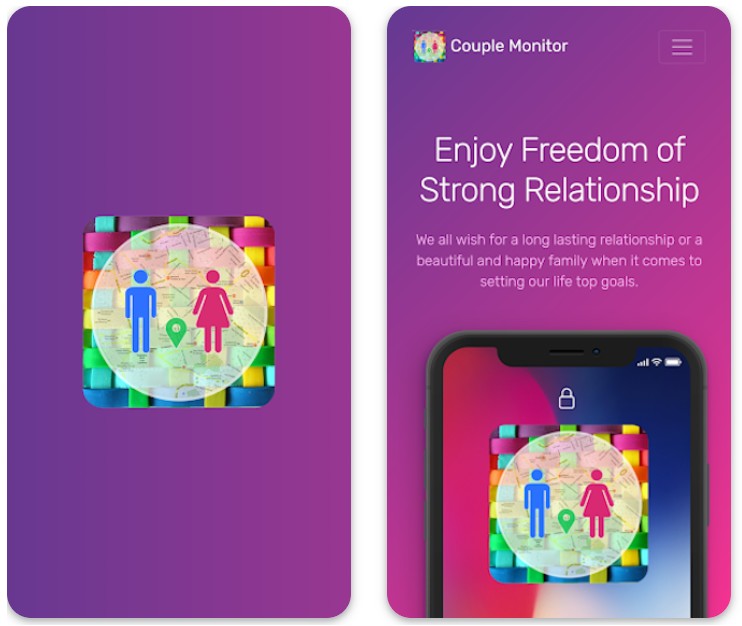 Phone Tracker by Number
If you want to effectively track your loved one's location, the best and easiest way is to do it using the number. With this app, you will get the info at the click of a button.
You may also use the application to monitor the locations of your little kids and elderly relatives.
There are many reasons why you should try Phone Tracker by Number:
The app

is absolutely free of charge

. All the functions will be available for you right after the download.

Get access to your loved one's location. You can update the location as many times as you need to. This will allow you to see where they are moving to.
Receive notifications when your relatives are nearby. This will allow you to monitor the locations of your loved ones and meet them if necessary.
Even though this isn't the main function of the app but it can help you to find your stolen phone. The principle is the same – you will track the phone catching its signal. The only thing you need to know is your phone number.
Users love its simplicity and effective tools. The GPS tracker works pretty accurately.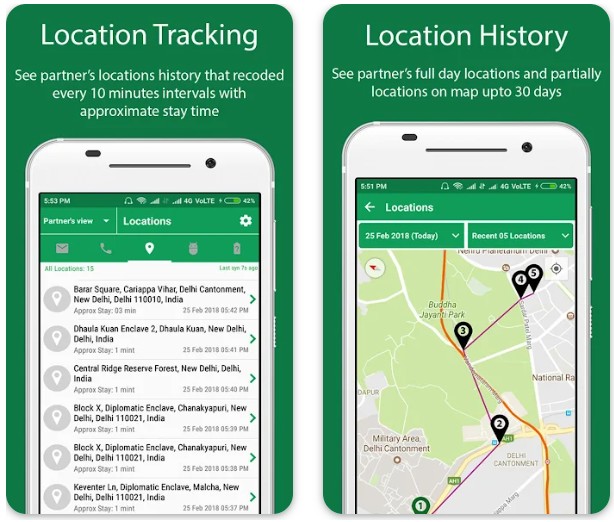 Message and Call Tracker
Do you want to monitor what your couple is being up to? Then Message and Call Tracker is what you need to try.
Please note this app isn't about spying on others. The reason is that there will be a notification displayed on the top of your partner's phone screen. This is why you need to ask for their permission to monitor the device.
Let's take a closer look at the functions provided by the application:
The service will help you to

read WhatsApp or social network messages and track calls

. According to the politics of Google, the app can't read SMS anymore.

Check the

history of interactions

. This will enable you to see some communication patterns that are typical for your relative. This info will remain available all the time.

The app

won't give you access to other people's passwords

. This means you can't hack a device, you can just view the messages.
The application is rated 4.5 out of 5 on Google Play. They love its simple functions. What is especially cool, there are no extra buttons or complicated options you hardly use.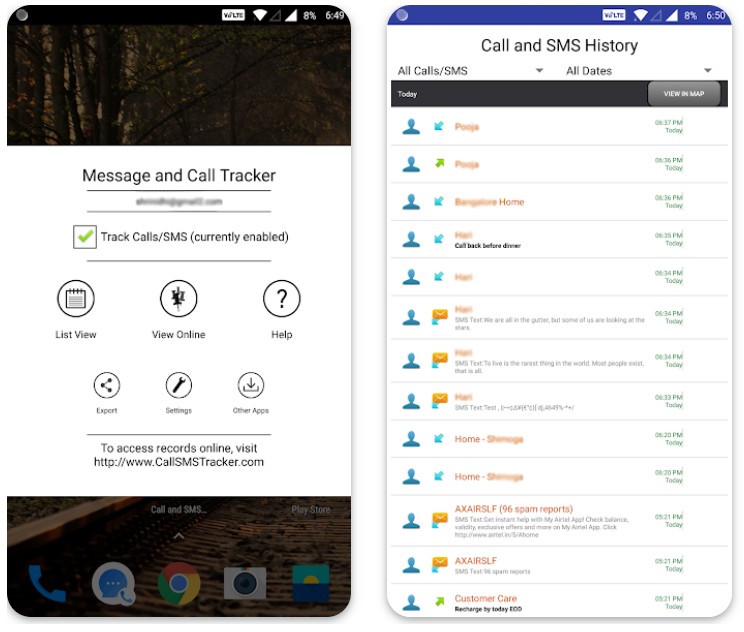 You may also like: 11 Best Medication Tracker Apps for Android & iOS
Mi & Ju
Mi & Ju couples is a super cute app for all types of couples, and it helps to keep track of all the important dates of your love life.
Here is what you will find in the app:
shared calendar
to-do list
messaging system
The first one allows couples to view and manage their schedules together, so it is easy to plan something together. The to-do list will allow couples to create and assign tasks to each other. It will help to improve the communication
In messenger, you can chat, share photos and memories, and stay connected – like an alternative to other less romantic messengers.
In the main menu, you will find your profile information, will be able to view your timeline, and manage your preferences.
The app is designed with a simple and elegant interface, featuring a minimalist design and soft colors. The app is easy to navigate and use, making it a great tool for couples who want to keep track of all the important events of their dating life.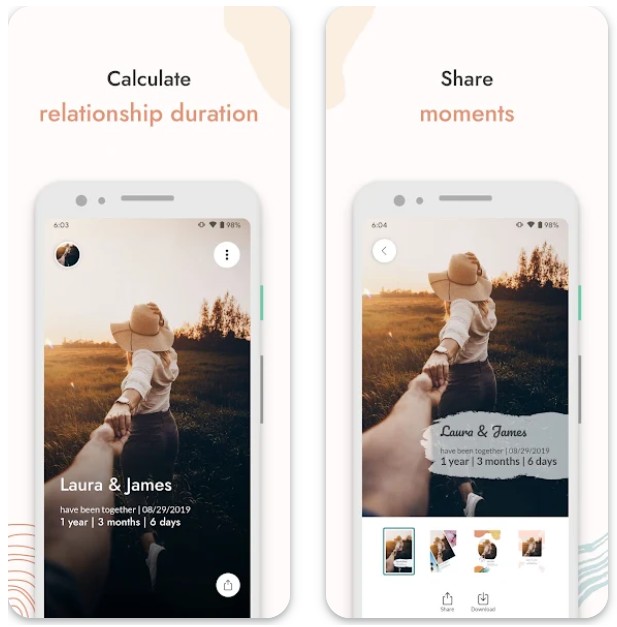 Coupled – Relationship Tracker
This is basically an analog of the previous app. I mean, we shouldn't consider tracking the relationships as only spying, right? There are a lot of fine things to track when you're a couple.
Main features:
shared calendar (schedule events and activities)
messaging system
photo sharing
journal feature (documenting special moments and memories)
The main menu looks pretty easy and a little bit boring in comparison to the previous app, but that's a no-brainer in this case.
Moreover, this app will be an excellent choice for couples in a long-distance relationship.
The app is designed to be private and secure, with features such as password protection and encryption. Couples can rest assured that their conversations and personal information will be kept safe and confidential.