Despite the fact that most parents are strongly against the use of gadgets in their upbringing, it cannot be denied that sooner or later the child will still get to them.
Smartphones can be not just a way to distract a child from hysterics or just take some time, but also a way to develop his abilities and teach something interesting. Agree, it will be great if your child will learn to read and enjoy the game at the same time.
It is not necessary to entertain your children with the help of cartoons. There are many educational programs on the Internet, which are ideal for the initial or advanced development of the child.
We decided to take responsibility and show you that in Google Play and App Store there are interesting educational applications that you should pay attention to. You can check our list of 77 Best Educational Apps for Android & iOS.
We have collected for you 15 Best Baby Development Apps for Different Ages (Android & iOS), and for the convenience of studying the article also divided into several main categories.
Baby Development Apps for Babies 0-1 YO
HappyKids TV – Free, Kid-Safe Videos for Children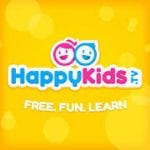 Most often children of this young age are interested in videos and cartoons. Bright pictures that replace each other, it is easy to interest your baby and give you free time.
HappyKids TV is a special application, which has more than 50 thousand different videos and cartoons, which are suitable for many age groups, including kids aged 0 to 12 months.
If you decide that at this age the child is ready to learn something, there is a separate section "Learning" for you. Here HappyKids TV places videos that carry useful information – the difference in colors, shapes of objects, sounds, and so on.
The main thing is that this application is available for free use while providing you with a huge amount of different information. You can emphasize something new for yourself here: HappyKids TV even has its own yoga training for the youngest ones.
Your baby will learn rhymes, popular songs, as well as get acquainted with the modern main characters of the show and cartoons.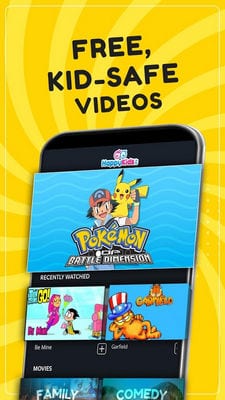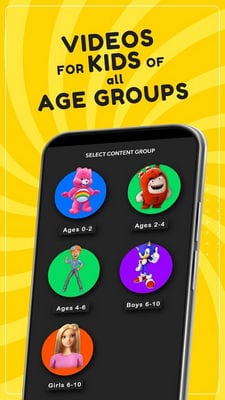 You may also like: 11 Best reading apps for kids (Android & iOS)
learn & play by Fisher-Price: ABCs, Colors, Shapes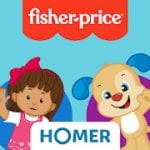 Learn & Play by Fisher-Price is an application, which is mainly designed for the joint play of a parent and child. In the application itself, there is also a mode of independent play, but still, it is better to watch the process so that your smartphone remains safe and secure.
The game is developed by the company Homer, which has long been engaged in creating games for the entertainment of children. It will help your child to start the learning process from early childhood, without creating difficulties.
Learn & Play by Fisher-Price is designed so that the game will develop together with your child. It has its own characters, which in time will provide more information for learning.
So you will be able to learn about the alphabet, different colors, shapes of objects, and other useful things. If you will play Learn & Play by Fisher-Price with your child, you will be able to choose the theme of the current session.
You may find it worth paying special attention to a particular topic. You will also receive tips on how to better organize the game and learning process.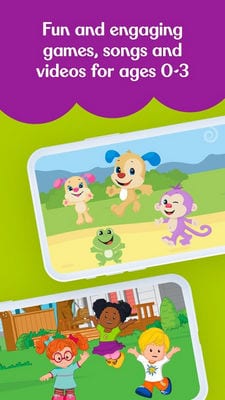 Baby Play – 6 Months to 24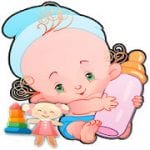 Still, babies can not always perform any complex actions on their own. Mostly, without the help of parents, they can only do something basic, without going into the rules of the game or science.
Baby Play will provide you with exactly those games that help to develop not so much knowledge of the child, but his coordination and fine motor skills. The application helps even young parents who do not know how to organize the development process.
There are several different games in Baby Play, designed for different interaction. For example, a child can simply move objects on stage (balloons, swings, etc.), or study the sounds of animals.
Baby Play provides the most basic information necessary for the baby to grow up fully. Over time, it will be possible to move to more complex levels of interaction: for example, to learn the name of different fruits or play with the alphabet, learning new letters.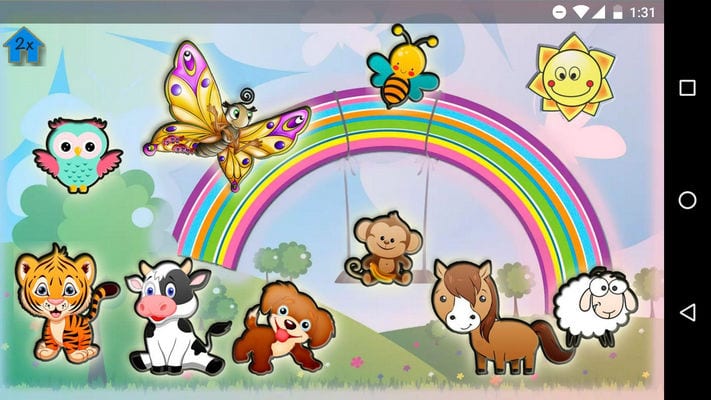 Best Development Apps for Kids Age 1-3 YO
Hungry Caterpillar Shapes and Colors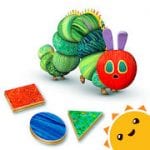 Hungry Caterpillar is a whole series of educational games for children, among which you can find both completely children's options, and preschool educational applications. Here you will observe the process when your children learn to think and draw conclusions.
This release of the game is designed to study the forms and colors of subjects, and everything happens on a three-dimensional playground. Children love different playgrounds, and virtual playgrounds will become even more interesting.
In Hungry Caterpillar, the child will be offered to solve puzzles. If you complete all of them, you will be able to see how the caterpillar performs some actions or the location changes.
For example, after completing another task, the mechanical toys on the screen will start to move, and the caterpillar will fly in a balloon.
Such animation in Hungry Caterpillar will be an additional incentive for the child to finish the level to see what is new and interesting for him. By the way, for children there are several different levels of difficulty – over time they will be able to pass them all without difficulty.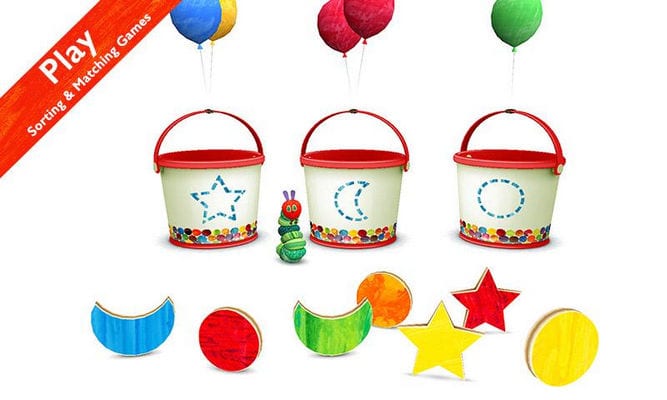 Elmo Loves 123s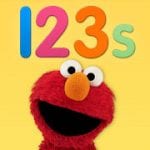 If you are interested in your child knowing the digits and numbers well, then Elmo Loves 123s is exactly what you need. The application is ideal for early learning of mathematics and arithmetic – to be more precise, their basics.
In game form, the child will learn numbers from 1 to 20, while remembering them and learning the basics. The game has 2 main characters – Elmo and Abby, who will start a journey into the world of numbers with your child.
As you can understand, these heroes originally appeared in the Sesame Street show. They can be associated with your childhood, and your child will also get such an association through the game.
For a free trial for you will be open numbers up to 3, then it will be necessary to pay a subscription. In Elmo Loves 123s there are often promotions, thanks to which the payment can become much less.
This service allows children even at the age of 3-4 years to start studying addition and subtraction, as well as guaranteed to identify each number. With the help of the tracker for parents, you will be able to keep track of how far your child has progressed in his studies.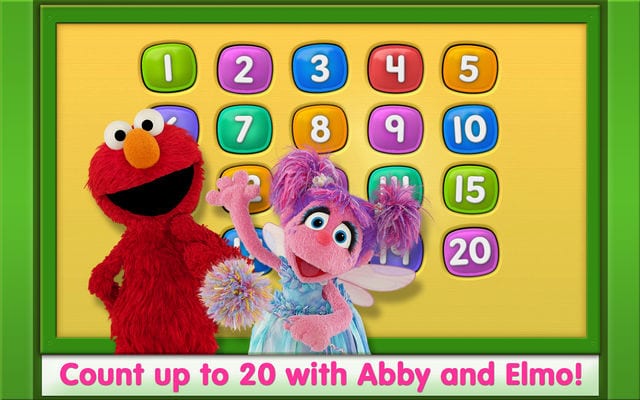 Nick Jr. – Shows & Games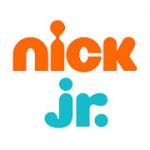 For several generations, children have grown up on shows and cartoons by Nick Jr. We want to tell you about an application that has much more functionality than just watching new episodes and series.
Here your child will discover various new educational series, play educational games, watch video content with experiments, and much more. Here you will get answers to all his questions – even the stupidest and absurd.
In Nick Jr. are presented complete and authentic series of each series, which has ever been released by the company. If you are already a Nick Jr. subscriber, you will be able to access full or extended episodes.
In addition to the fact that there is an abundance of entertainment, as well as games with the study of the alphabet and other functions. In order that your child can use Nick Jr. even without reading skills, the application has audio instructions. With their help, the child will quickly understand where to press to get the desired result.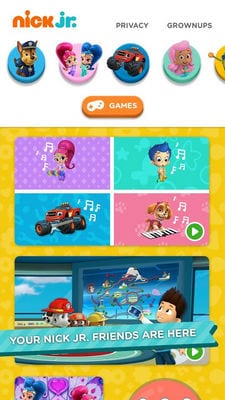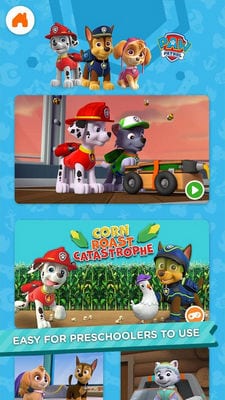 YouTube Kids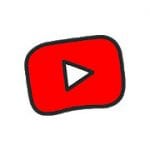 YouTube Kids is another application with entertainment content for children. Here a lot of different creators publish daily new educational content, as well as entertainment videos.
With the help of a special system children can quickly find interesting videos, and parents will manage all the functions. So YouTube Kids allows you to manage the use of the application – both content and time limits.
In YouTube Kids there are only certain videos that really can be watched by children of any age. In order to create a certain selection for a child, you can simply create a separate profile for him.
Videos can be divided into several categories – for example, for the youngest ones or for preschoolers. YouTube Kids in game and entertainment form will help to develop the creative skills and talents of your children, encouraging their craving for knowledge.
If you just want to keep your child busy for a little while, you can just run the playlist with cartoons and do your business quietly.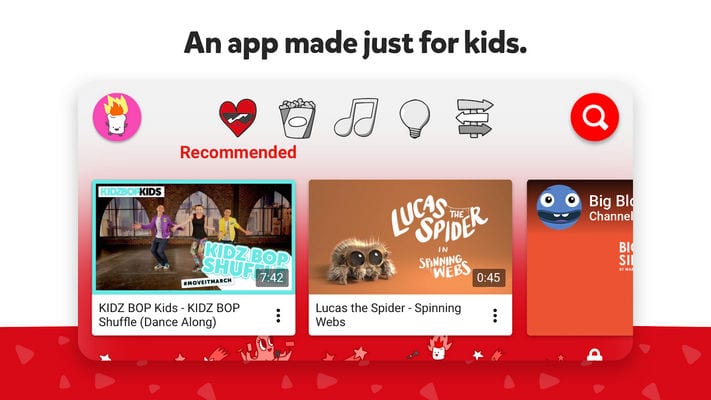 Best Development Apps for Kids Age 4-6 YO
ABCmouse.com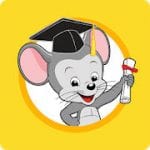 The child should be versatile – that's why his development should be uniform in different areas. ABCmouse is an application that is truly multifunctional and addresses many areas of education at once.
Here you can find math, music, reading and much more. In total, the application contains about 10 thousand different small lessons, which will be suitable for children from the age of 4 years.
All the time the child interacts with the smartphone. The whole process takes place gradually, and the classrooms are designed to ensure that your child grows. In total there are 10 levels of difficulty in ABCmouse, which need to be mastered gradually.
If your child already has certain skills and knowledge, you can start immediately at a certain level. To develop various skills ABCmouse uses books, individual lessons, materials from public libraries and much more.
You just need to run the application and give the smartphone to your child – you will monitor his progress as well in the application.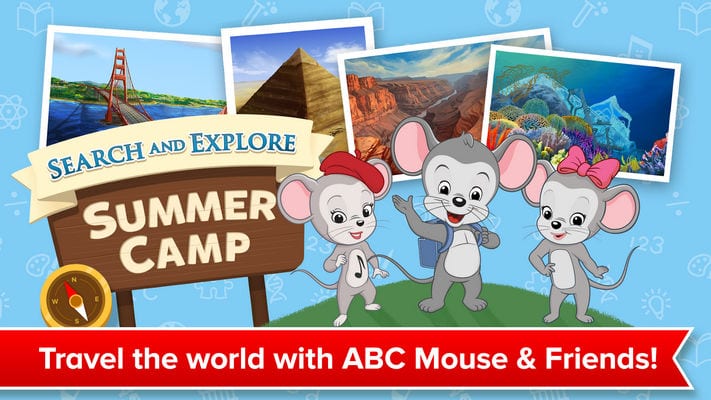 Quick Math Jr.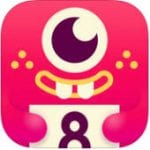 Children start learning the basics of mathematics at the age of 4-5. You can make this process much more effective if you connect game methods to your child's development.
Quick Math Jr is a great application that allows children to learn complex concepts and processes in a game form. The application itself adapts to the child, regulating the complexity of tasks and stimulating his further development.
Quick Math Jr features 6 different games that have been developed with the math curriculum in mind. These programs were created by leading universities and schools that specialize in child development.
All the answers and solutions the child will write directly on the screen while interacting with the characters and playing. Also worth noting is the convenience and thoughtfulness of automatic adaptation of complexity.
At the very beginning, Quick Math Jr begins to analyze the child's abilities and knowledge, offering him tasks of varying complexity. For each of your children can create a separate profile in the application, which will have their own features and complexity.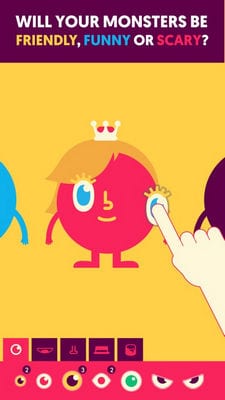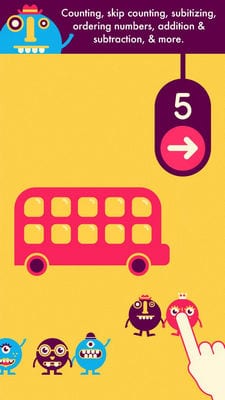 You may also like: 14 Best multiplication apps for kids (Android & iOS)
PBS KIDS Games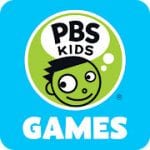 One of the main roles in educational games is dedicated to the main characters. They become guides in the world of knowledge, and children get attached to them and listen to their instructions.
PBS KIDS Games use for this purpose their characters, which can accompany a child throughout his learning and development. With them, he will play and learn new things anywhere he wants, as well as at any time. The main thing is that this does not happen at night.
In the application, the developers have collected about a hundred different games with different goals. They can be creative, scientific, or mathematical. You choose what your child will do today.
They can be standard puzzles or labyrinths for the development of logic and motor skills, mathematics for the study of numbers and arithmetic actions, and much more. With each update, new educational games are added to the application, so that your child will not have time to get bored and pass absolutely everything.
For parents, PBS KIDS Games presents separate resources with information. There you can find out which games are best suited to the age of your child, as well as learn the schedule of a special children's radio station.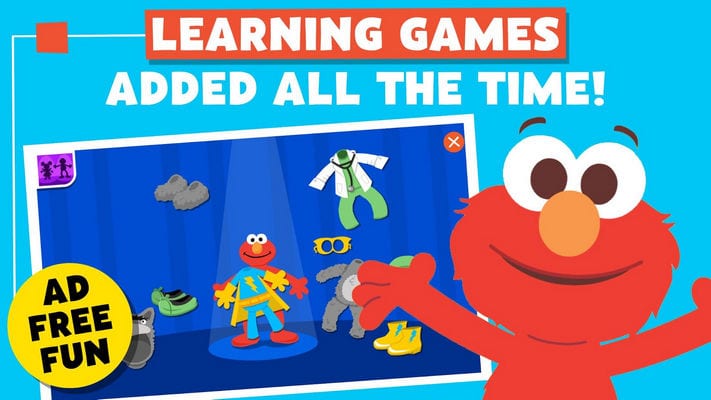 Learning chinese words – kids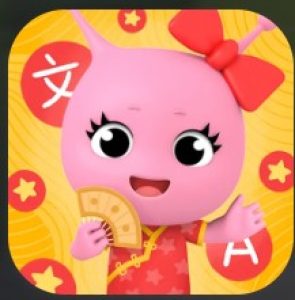 This app has a truly competent approach for teaching children 3-6 years old the Chinese language, because it is worked out in detail and animated, as well as voiced by native speakers. Here you will find everything you need to gain new knowledge.
Below, the are reasons for the advantage of this app over other programs of a similar theme:
literate and clear pronunciation from native speakers
a structured learning system that constantly combines different activities and does not allow children to get bored
training with the help of qualified specialists
complete lack of advertising
more than a hundred different and exciting children's books and films that inspire the right life and moral values ​in children
trainings and exercises to repeat the already studied material and master the new
Thus, by downloading this app, you get not only the opportunity to occupy your children with a useful business, but also the likelihood of independent development in the language of another culture.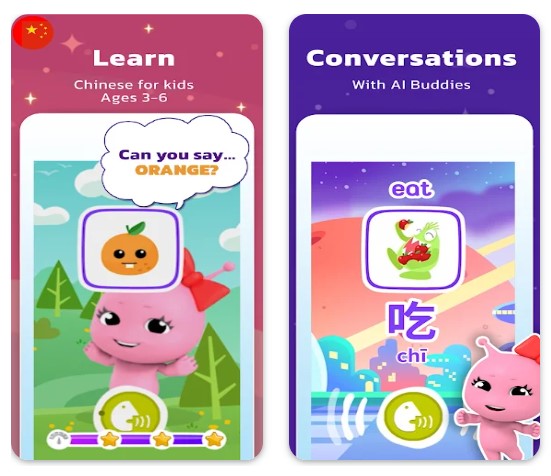 Best Development Apps for Kids Age 7-9 YO
Epic: Kids' Books & Educational Reading Library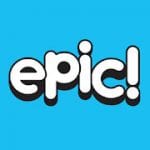 As children grow and develop, they need to make more efforts to obtain new information. Most of this information is obtained from books, comics, and stories that children read.
Epic – a huge children's library, which is designed for older children. Starting from the age of 7 years, your child can use this application during the whole period of growing up, finding something interesting for himself.
Of course, you should consider that in order to use Epic, your child should already be able to read. If this skill already exists, he will have at his disposal more than 40 thousand different books with new information.
Here you can find not only text variants: in Epic there are also videos, audiobooks, and articles for parents and teachers. Note that in total you are given 30 days of the trial period, during which will not be provided with the entire directory of books. In the future, a subscription will cost $ 8 per month.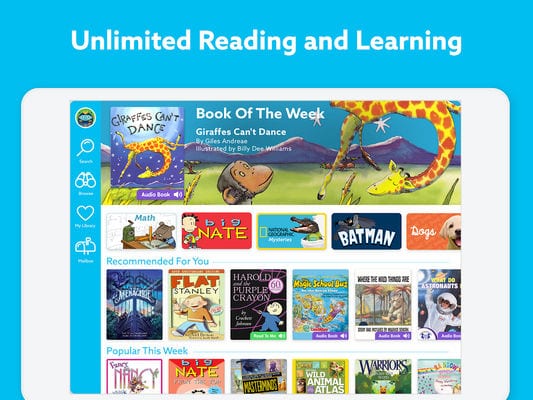 Brain Games Kids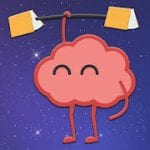 If you think that your child is the smartest, there is no reason to stop the development process. With Brain Games Kids any child can learn something new by simply playing games and having fun.
In the application, each of the games is aimed at developing his mental abilities, as well as has different levels of complexity. When downloading Brain Games Kids, you choose in what category your child will be. If it turns out to be too easy or difficult, you can always change the level.
In Brain Games Kids there are labyrinths, puzzles, alphabet learning, and even memory training. Originally, the application was developed in English, but now also available Spanish and Portuguese.
If you want your child to learn fun and enjoy the process itself, Brain Games Kids will be an excellent choice. Here you can also learn about the classic games – for example, Bomb Disposal Squad or Sudoku, which in the future may become his hobby for life.
Early Learning App For Kids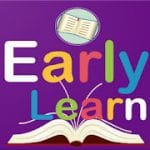 Not all children at the age of 7 have the necessary skills and knowledge. We are well aware of the fact that some of the developmental skills of the child may have been poorly mastered or missed in general, which is why we offer for your acquaintance Early Learning App.
It is designed for pre-school education, but also will help your child to remember the material passed earlier. Learning can always be a fun process, especially if it begins in early childhood.
Early Learning App will help your child to learn the alphabet and syllables, children's poems, numbers, and other basic information. All learning takes place in voice format – so even the inability to read will not be an obstacle.
The interface is arranged so that your child is not distracted by anything and focused on the learning process. You can also take a direct part in the development. Early Learning App has a teacher mode, which is activated in the settings.
There you will see your child's progress report card, and you can also change the settings of the learning process.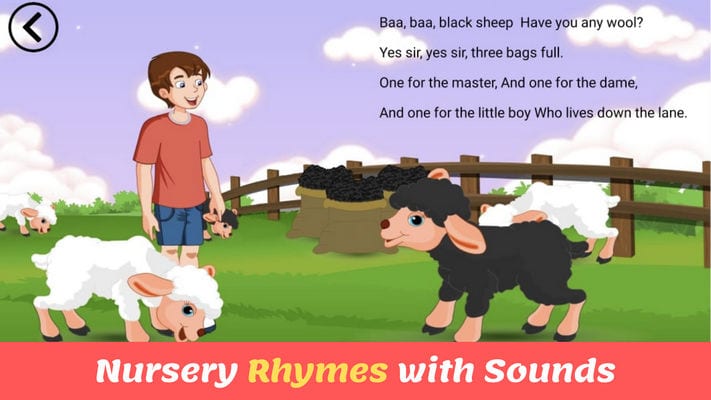 You may also like: 11 Free STEM apps for kids (Android & iOS)
Kids Academy: Pre-K-3 learning & educational games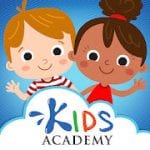 Not all parents agree to give their children to teachers at an early age. In this case, you can become a teacher yourself by simply studying with your child.
Kids Academy will help you in this process, as well as prepare your son or daughter for the learning process at school. Kids Academy includes a full course for children, but you can start at any time by simply stating the age of your child when installing the application.
Here you will create a personalized learning plan that fits your child's initial skills and age. The templates for them have been developed by leading experts in pre-school education, so they are of high quality.
In Kids Academy, you will be able to track your child's progress by looking at detailed reports on his or her progress and rate of learning. In the application, you can teach your child to write, read, and learn about mathematics in a more scientific format.
Videos are just as easy to perceive by children: specialists explain all the material on certain topics in an accessible form.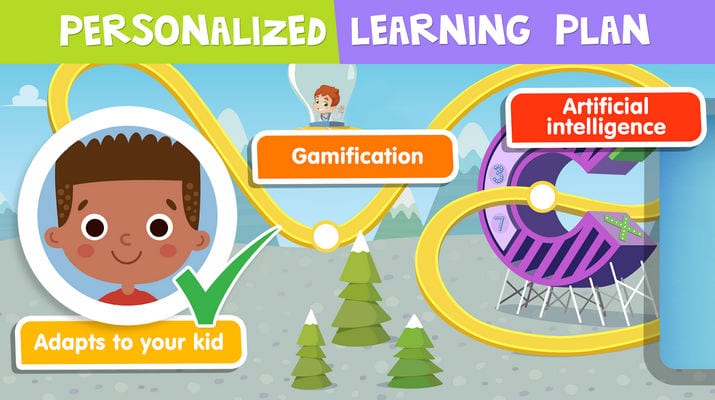 As you may have noticed, in our selection we tried to find a completely different application and games. You can find among them applications that help babies learn to talk, apps that make baby laughing, and other, no less interesting options.
Reading, counting, puzzles, learning the alphabet – you choose what your child will do. The most important thing is that children will not suspect that they are doing boring studies – for them, all actions are designed as a game and can really be interesting.
We hope that our article has helped you and your child will develop incredibly quickly with your help!