Let's be real—we all would like our private things to remain private. And what's the most common way of sharing private info nowadays? That's right—texting.
Luckily, there are plenty of Android apps to hide text messages in 2023 that will protect your chats from snooping. These apps are all different—some are vaults, others come with built-in messengers, and some even look like calculators for extra protection!
We've gathered together the 9 best apps in that category you may try. Have a look!
GO SMS Pro
Let's start with a private messaging app that offers you a vault to hide the most important SMS.
At the first glance, this app may seem like a regular messenger. Herewith, it comes with plenty of customization options that let you change the interface entirely. It lets you exchange free SMS, along with sending pics, vids, and other media files. The app also supports dual SIM cards if needed.
You'll also get to start group chats with an almost unlimited amount of members. Plus, the app lets you stick the most significant dialogues on top of others for easy access. The app covers plenty of themes and exclusive stickers to diversify your texting routine. The bank of these gets regular updates, and you may also make your own of them from scratch.
But that's not what you're here for, right? You're here for hiding your text, and this app comes with it pretty well. First of all, it lets you add password protection—it may rather be a classic code, Touch ID, and all that. Furthermore, it comes with a secret vault that lets you hide all the significant dialogues. And to keep it extra private—you can hide the vault icon, so no one would ever guess there's something hidden.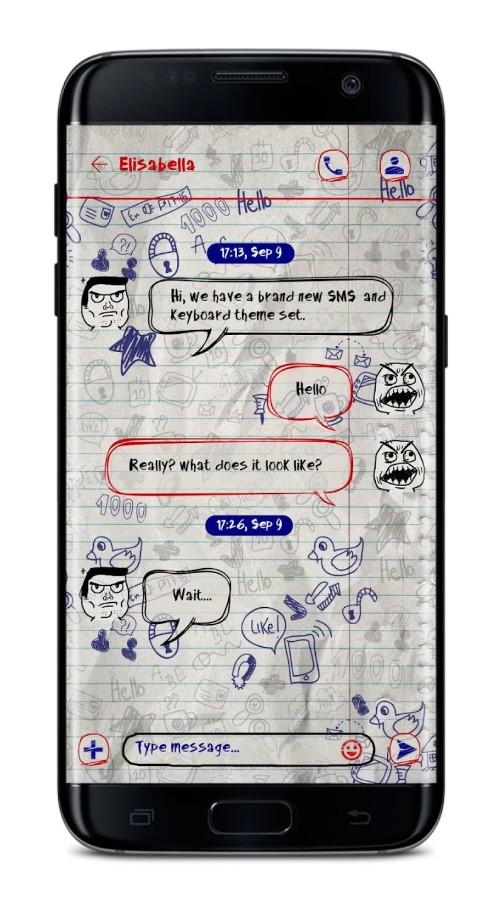 You may also like: 15 Best Vault apps for Android & iOS
Vault
As you may guess by the name, it's an SMS hider app that lets you keep private things remain private.
It's quite a practical and user-friendly app that lets you hide texts and calls without any effort. Once you've put everything you'd like to keep hidden in the vault, you get to protect it with parole. The app covers all kinds of passwords you may need—a simple code, a figure, a fingerprint, or a face ID.
Along with that, you can use the app to hide some private pics, vids, and any other files. You may also save backups of all the files on some cloud storage to make sure you're all around protected. Plus, the app comes with a private browser that lets you leave no trace while surfing the Internet (legally, of course).
In case you're worried that somebody might guess your password, you can go even further. The app lets you create as many vaults as needed, and even some fake ones. And if you're worried about forgetting a password (well, it happens to everyone from time to time), just make sure to set a security email.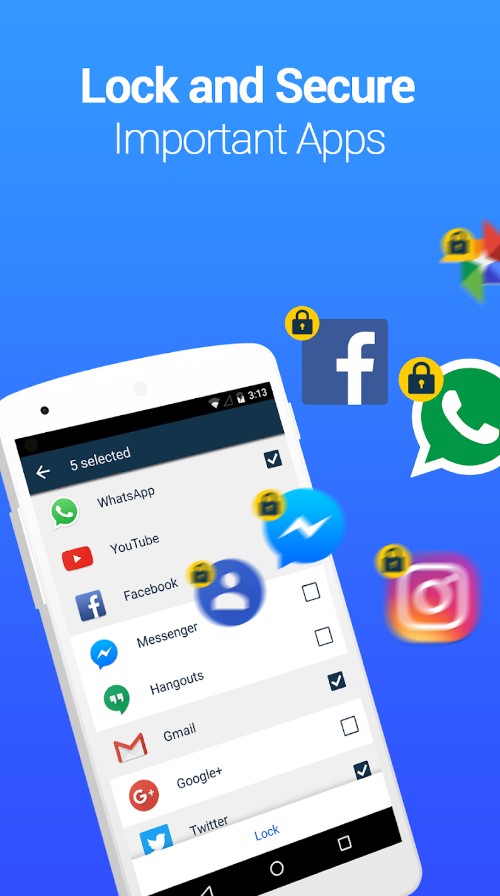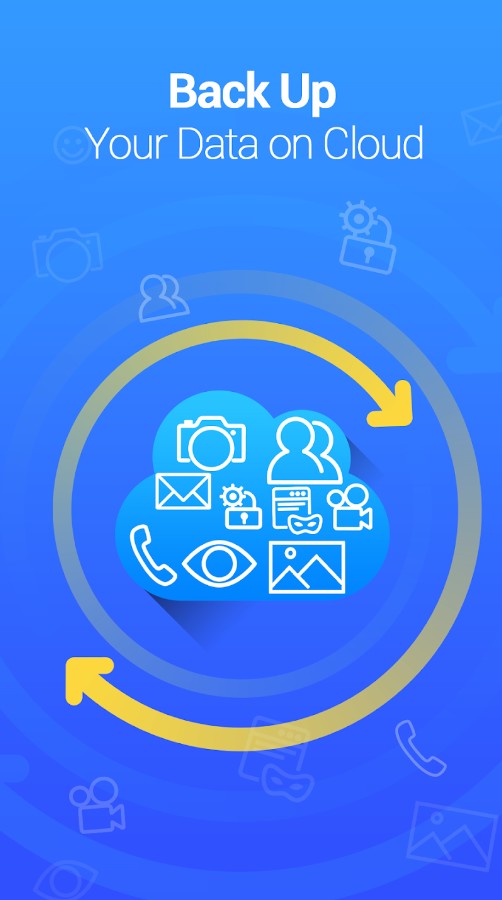 Calculator Pro+
What is the best way to keep something hidden? To hide it in a place no one would think to look at!
If you're one of those people who are constantly worried that someone may find a secret vault on their phone and somehow break the parole—this app is your savior. It's a good-old vault that goes a little further—it masks being a calculator. No one would think to look for secret stuff inside a calculator, right?
This app is your private message box where you can keep texts and calls of particular numbers. Once you'll add the number into the app, all the new texts received from it will go straight to the vault (the same does for calls). The app also works as a messenger, so you can change messages without leaving it.
It even lets you block spam calls if needed. In case you're extra worried, you may also set up an auto-backup tool that syncs the vault with cloud storage. Once you'll open the app, it will look like any other regular calculator (and it even works). But once you'll log the code (that you've previously set), the vault will uncover all its secrets.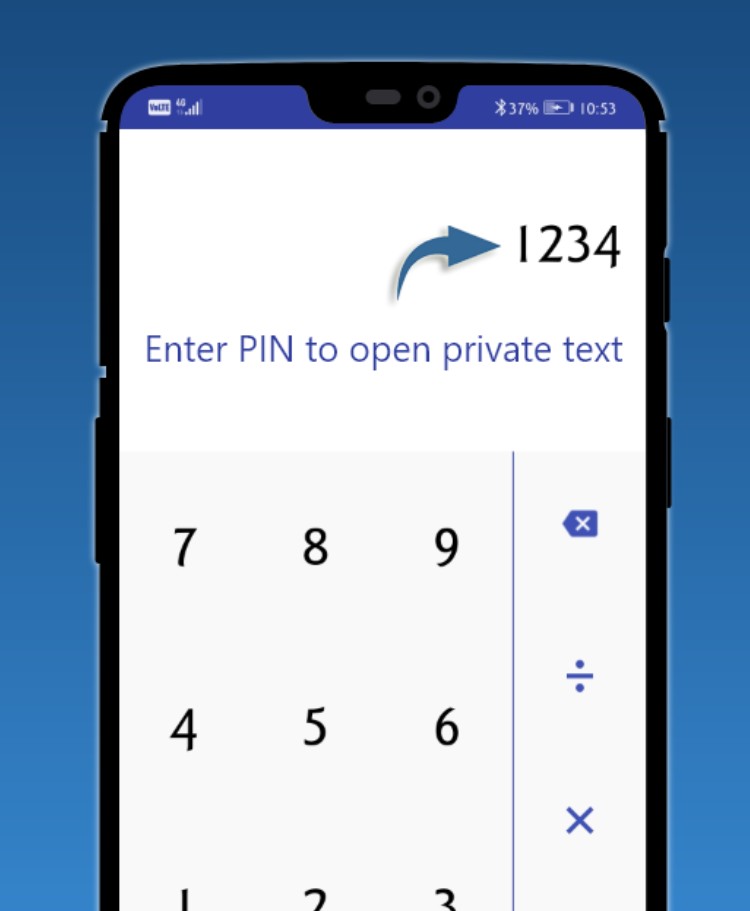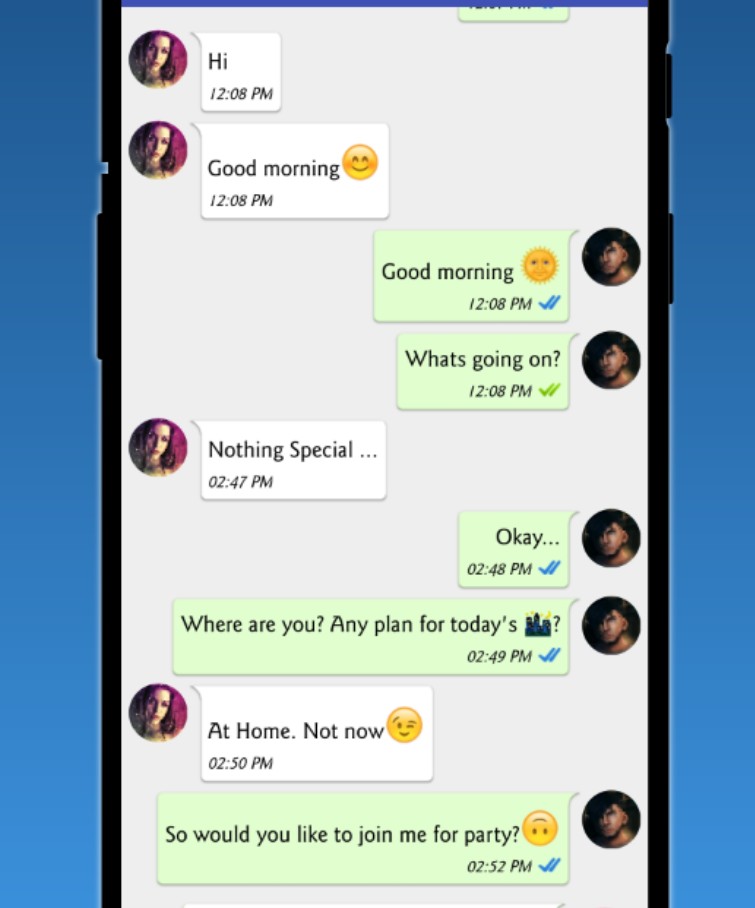 Handcent Next SMS messenger
This software will help you to hide all the messages you mark as private.
Users can easily select individual conversations or specific messages within a chat and mark them as "Private." Once marked as private, these messages will be protected with a password or fingerprint lock, ensuring that only authorized users can access and view them.
In addition to hiding messages, the app also allows users to customize the overall appearance and theme of the messaging interface. With a wide range of themes, fonts, and colors to choose from, users can personalize their messaging experience to match their preferences and style.
Moreover, users can send and receive photos, videos, voice messages, and other multimedia content, making conversations more engaging and expressive.
The app also has a quick reply feature, allowing users to respond to messages without leaving the current app or screen. This convenience ensures efficient communication, especially when multitasking or using other apps simultaneously.
All in all, this app can be very efficient in case you want to keep your secrets, so you can bravely install it on your phone.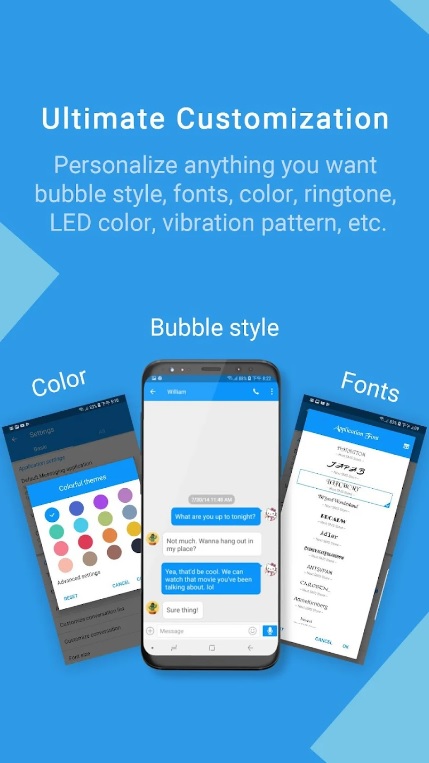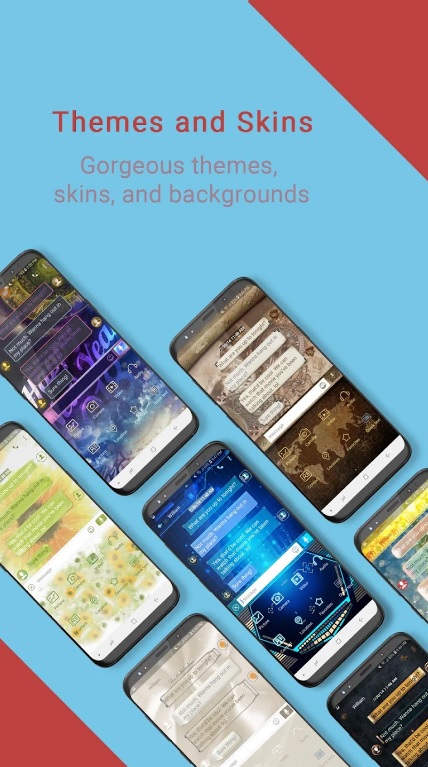 Check also: 11 Best Apps to Unhide Apps on Android & iOS
Signal Private Messenger
Signal Private Messenger is a highly secure messaging app available on Android, designed to prioritize user privacy and data protection. The app offers end-to-end encryption, ensuring that all messages, calls, and media shared between users remain confidential and inaccessible to third parties.
Users can set a timer for each conversation, and once the timer expires, the messages in that chat will automatically disappear from both the sender's and receiver's devices.
Its strong end-to-end encryption ensures that only the intended recipients can access the content of messages and media shared within the app. This level of security is crucial for protecting sensitive or confidential information.
Moreover, Signal's open-source nature ensures transparency, allowing security researchers and experts to scrutinize the app's code and identify potential vulnerabilities.
Furthermore, Signal Private Messenger is ad-free and does not rely on user data for advertising or other commercial purposes. This commitment to user privacy distinguishes it from many mainstream messaging apps that often monetize user data.
To conclude, I'm sure you will appreciate this software as it's full of useful features to hide your text messages.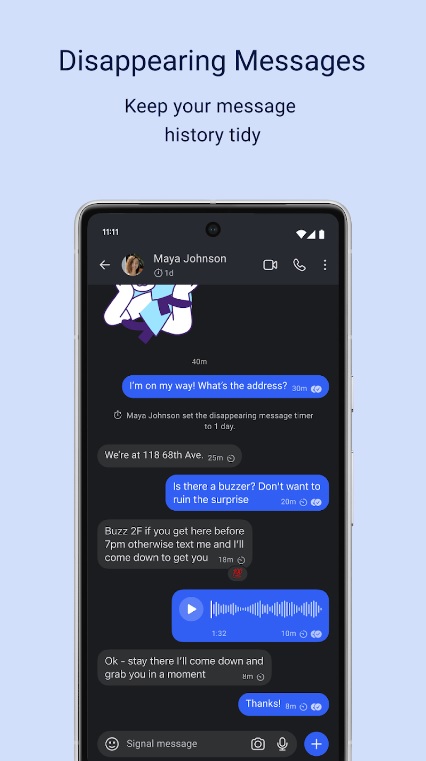 Message Lock
As you may guess by the name, this app is here to secure your chats.
This app is a bit different in concept. It's not a messenger itself, but it can lock the texts from all the widespread texting apps out there. To be more precise, the app supports WhatsApp, IG, WeChat, FB, and more. Partially, any platform that lets you recipe private messages is covered by this app.
The app can also lock system apps such as contacts, so it's the ultimate solution for your privacy. Such a concept is not a good or a bad thing in particular. It may even be more convenient cause you may stick to the messenger you currently use. The mechanics are simple—you just need to pick the apps to lock, and that's it.
Once it's done, you'll get to set a passcode to protect the apps. It can be parole that consists of numbers, the one with a figure, a fingerprint, or any other password option your device has. In case someone will try to break into the vault, the app will automatically catch a selfie of an intruder.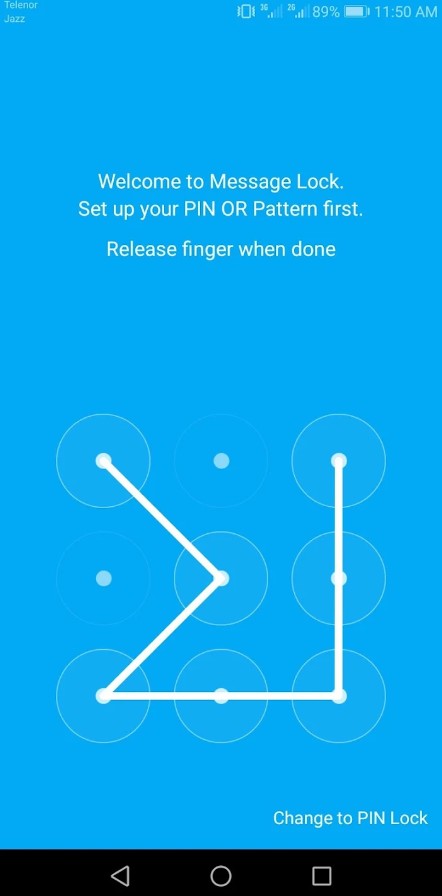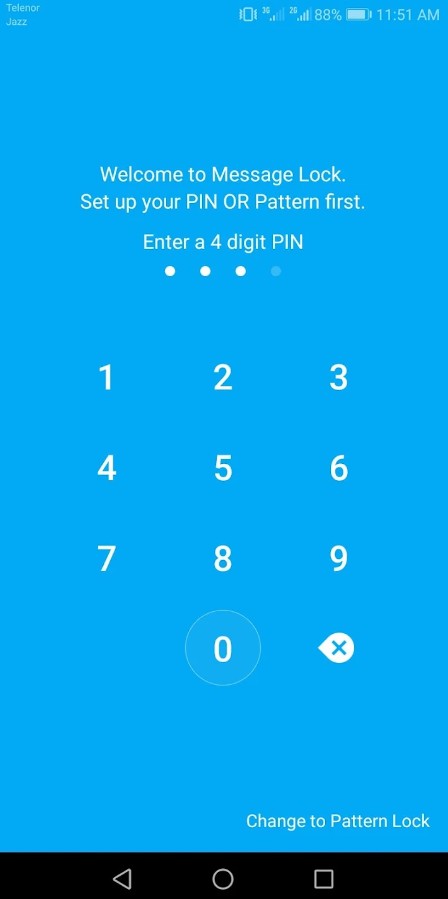 Confide
One of the main benefits of Confide is its end-to-end encryption, ensuring that messages can only be read by the intended recipient and cannot be intercepted or accessed by unauthorized individuals.
Confide also introduces a unique feature called "Ephemeral Messaging," where messages disappear after being read, leaving no digital trace behind. This feature adds an extra layer of confidentiality to your conversations, preventing messages from being stored on devices or servers.
Moreover, Confide goes beyond just text messages, allowing users to hide various forms of content, including documents, photos, videos, and voice messages. This feature ensures that sensitive files can be securely shared without the risk of them being saved or forwarded without your knowledge.
To enhance privacy further, Confide also prevents recipients from taking screenshots of messages, adding an extra layer of protection against potential data breaches.
Finally, you can bravely download this app to secure your messengers and do not worry that anyone can get your private information.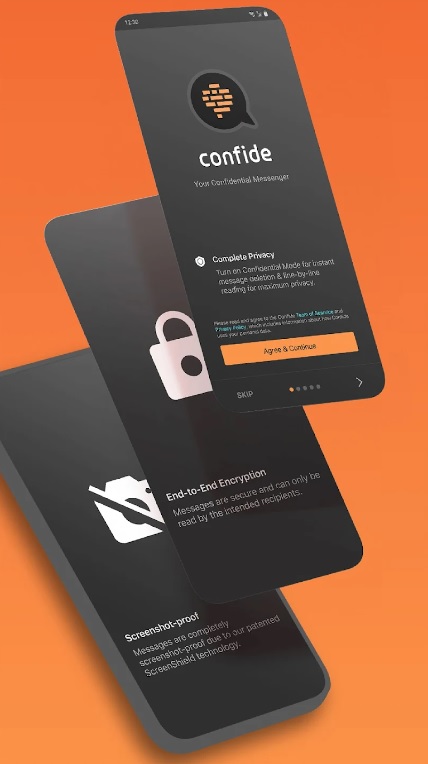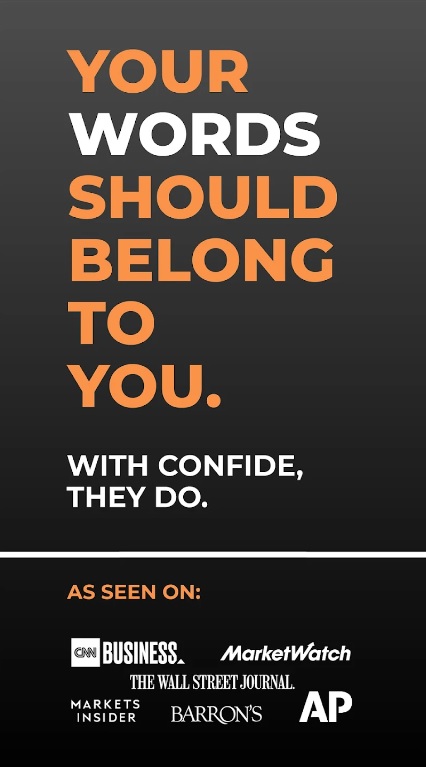 Hide Message: Secret text
Hide Message: Secret text is an app that aims to provide users with a secure and discreet way to communicate sensitive information and keep their conversations hidden from prying eyes.
This software also allows users to hide other types of content, such as photos, videos, and files. This feature ensures that sensitive media files can be securely shared without the risk of them being accessed or viewed by unauthorized individuals.
Furthermore, the app provides a "Stealth Mode" option, which hides the app's icon and makes it discreet on your device, enhancing your privacy further. This way, Hide Message can remain inconspicuous and keep your confidential communications truly hidden.
To sum up, Hide Message: Secret text lets you keep your private conversations and sensitive media protected by encryption and concealed from anyone who shouldn't have access to them.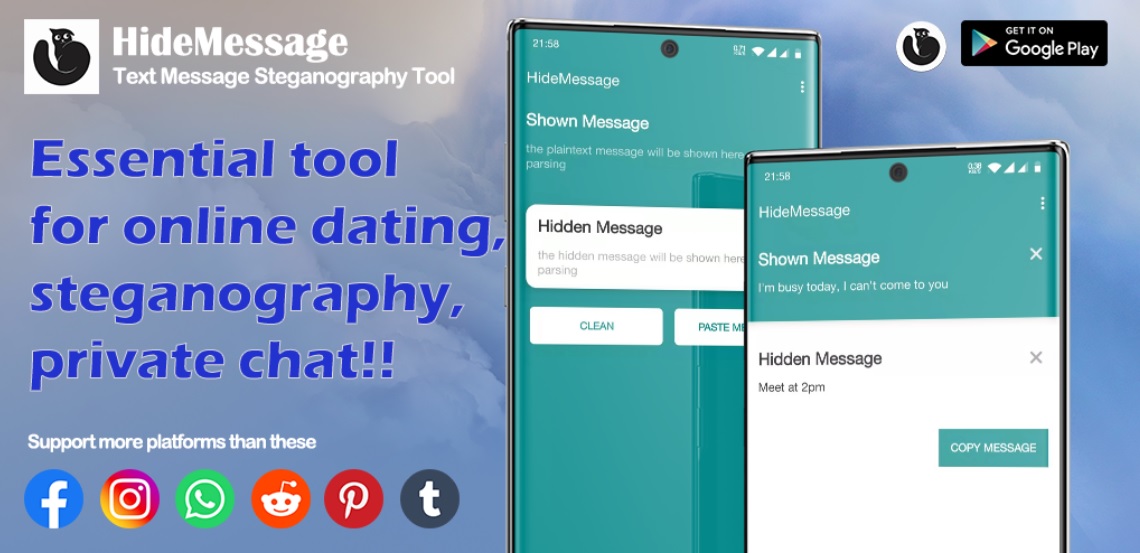 You may also check: 11 Best Intruder Selfie Apps for Android & iOS (Security Apps)
AppLock
And lastly, we have an app locking app that will help you secure any data needed.
Just like the previous one, this vault is not limited to messengers. It's a fully-featured private box that lets you hide any apps you require. You can hie anything—from IG to SMS and contacts, it's up to you. The amount of apps to hide is unlimited, so no concerns about that. You may also hide individual files, pics, and vids that will be erased from the gallery.
Once you've selected the apps, it's time to set protection—a password, pattern, fingerprint, or whatever else. Of course, it's not enough to hide a messenger about snooping—you'll still get a notification, right? Well, the app lets you adjust the notification rules for all the hidden apps.
In fact, the app also includes an incognito browser that let you leave no trace while surfing the web. Besides, you get to set time for the locks to avoid logging the ode all the time. You may also set up extra protection—if someone will try to open the app without knowing the password, the app will take a selfie.