Batting Hero – is a very interesting game that is in the genre of an arcade with a third-person view. Enter the pixilated world of retro graphics in your new adventure. The gameplay itself is associated with such a popular sport in America as baseball. Take in your hands the most real bat and beat off what flies to your meeting.
Find more fresh superhero games in this article.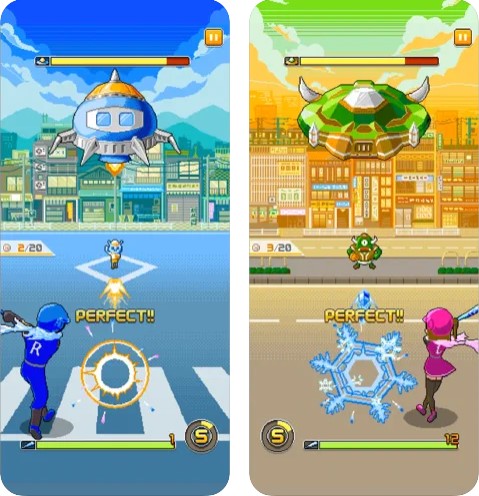 When you first start Batting Hero you will see a small preview that tells the story. The city was attacked by aliens and only one hero can save everyone.
Batting Hero develops attentiveness and visual memory thanks to nice retro graphics. After getting acquainted with the plot, show your baseball skills.
A simple control system will allow you to learn how to play in a few minutes. Click on the cursor to hit the ball. The more hits you have, the more damage you will do.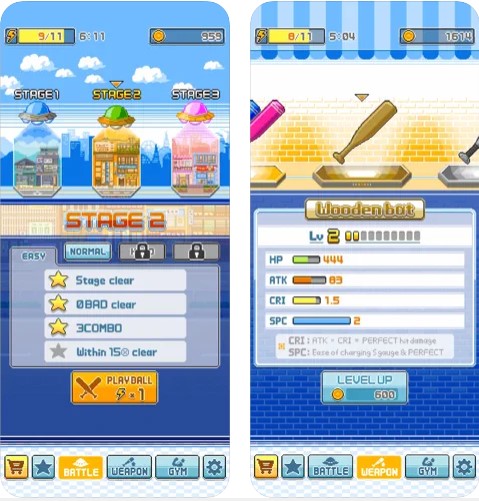 Moreover, the user can increase the parameters of the hero and strengthen him. This can be done at the gym. Collect coins and use them to get unique prizes.
Batting Hero has a revenge mode in which you can use bats to take the lead.
If you feel like playing this game isn't enough for you, we recommend exploring superhero game apps which you can find in this article.
Overall, Batting Hero helps train your accuracy and tactical thinking. A nice interface and retro graphics will allow users to enjoy the gameplay.