Recognizing notes in music by ear is a rare skill that can only be acquired through constant practice. You can use ear training services to correctly recognize a note that has been played on one instrument. But what about a full-fledged music track? For that, you will definitely need narrowly targeted apps.
Such services will help you to distinguish musical octaves and create your musical masterpieces. In this review of the best melodic dictation apps for Android & iOS, we have talked about the options that will definitely help you get a perfect ear. Let's take a closer look at their features.
Perfect Ear: Music & Rhythm
An interactive guide for anyone who wants to learn musical skills. Perfect Ear is quickly installed on your phone and allows you to prepare for a lesson or exam at music school. Each tab has useful information for any musician.
You can familiarize yourself with the most up-to-date theoretical program and better assimilate the material. In a game form, you will learn to write notes by ear, you will be able to improve your solfeggio skills, and pick up the correct sequence of chords in any musical work.
Even the most complex topics and terms are described in simple language, and the tasks are selected according to the age and skills of the users. Choose the section you want to work through today. Get your children practicing in the app every day and you will soon see positive results.
Perfect Ear supports the function of creating new scales and chords as practice skills. Take a musical dictation at home to thoroughly prepare for the next lesson. Choose a classical or contemporary piece to read the notes.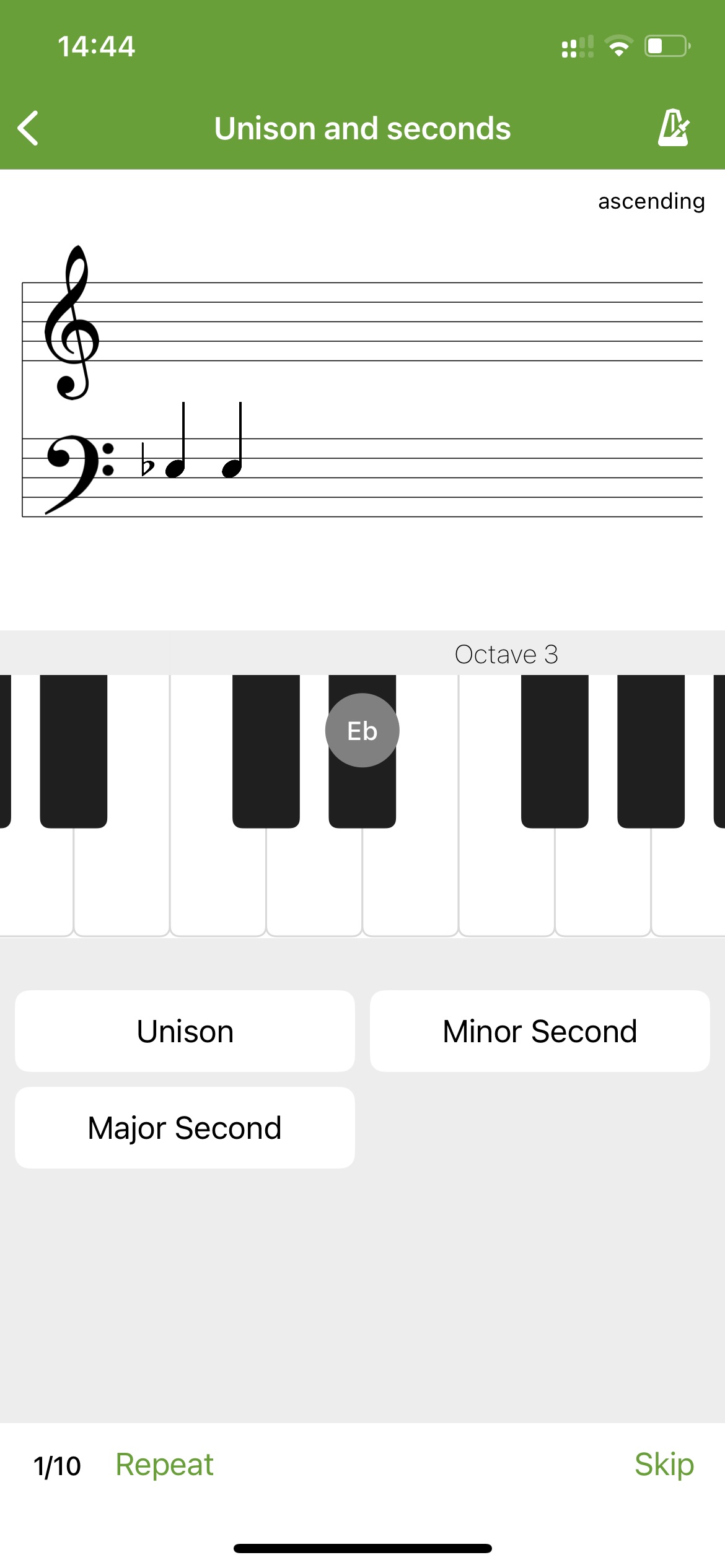 Use this mobile practice app anywhere you want. All work is done on your phone and does not require extra manuals and notebooks. You can always check your finished work and pay attention to problem areas.


You may also like: 9 Best Apps to Learn to Read Music (Android & iOS)
EarMaster – Ear Training
EarMaster is suitable for practicing singing skills and musical ear. This app will be useful for those who are professionally engaged in music, taking a course, or just love to sing in the shower. Catch the rhythm, parse your favorite songs into chords, and surprise your teachers and colleagues with your achievements.
Here you'll find clear and interesting exercises for practicing rhythm, listening, and singing. Choose the option of interactive lessons that suits you best. The app was developed on the basis of professional training programs and approved by many teachers.
The tasks differ in topics and levels of difficulty. Both experienced musicians and young music school students will not be bored when performing them. The development of hearing and other special skills is much faster. You only need to spend a few minutes every day working with EarMaster to achieve excellent results.
The free version offers 20 lessons for beginners, interval and chord work, and musical dictation. Use the karaoke option to see if your tone and speed are correct. You will need to use your phone or tablet microphone to do this.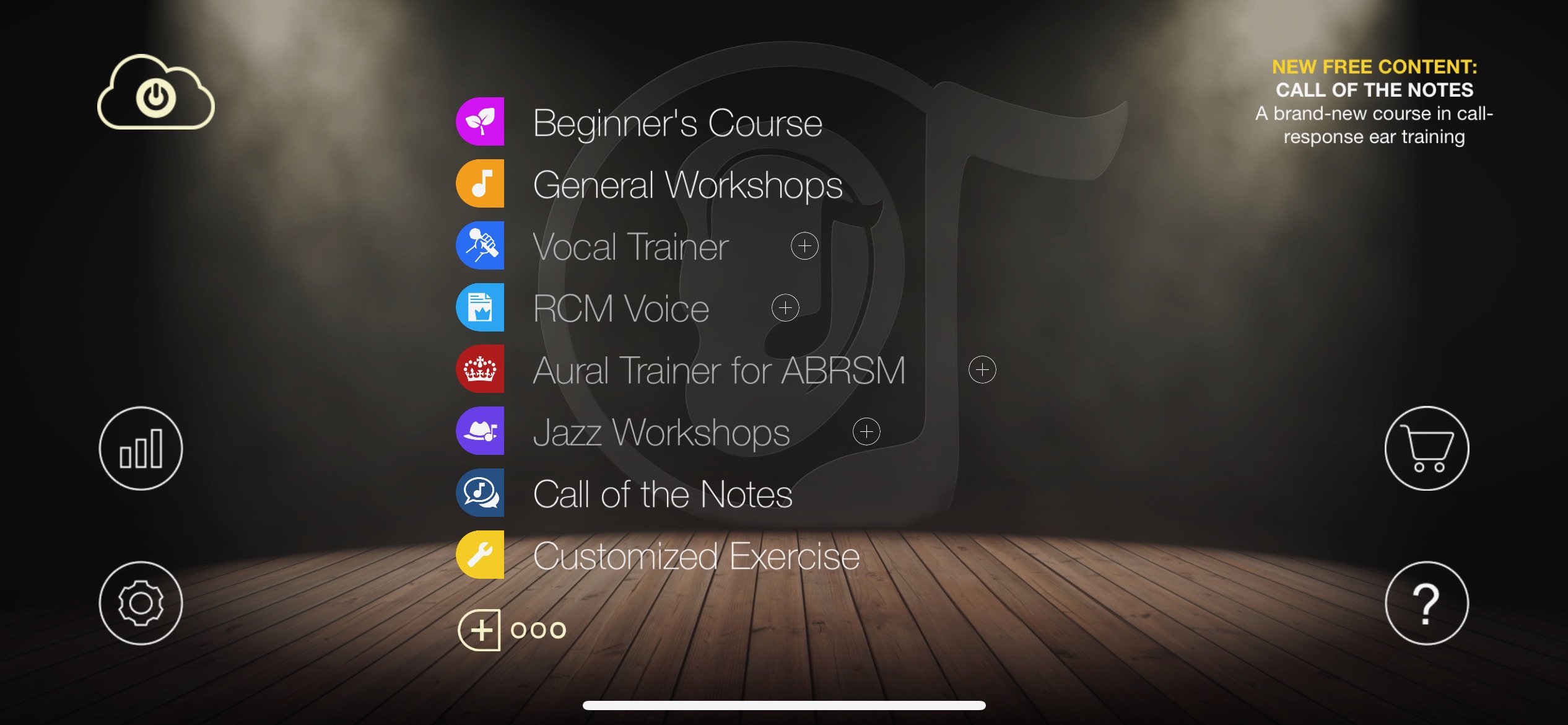 Beat out the rhythms in real-time and get a professional evaluation. The aural simulator will prepare you for aural tests. Be aware of your strengths and weaknesses: get statistics for the selected period and optimize your training.


Functional Ear Trainer
Start learning music on your own with Functional Ear Trainer. This app will teach you how to improvise and pick up music without extensive training. Use it as a learning tool and as a simulator to reinforce what you've learned.
You will be able to join a professional band, and pleasantly surprise your friends with a relaxed game on a musical instrument. Now it won't be difficult to repeat exactly the melody you've just heard. Develop your hearing gradually, using the latest developments.
You'll be able to figure out any piece of music, calculate intervals, and play at your own speed. The first time you hear music, you will understand the tones needed to play it. Several individual tones will merge into a complete song, and you will be able to repeat it without repeated listening.
Functional Ear Trainer allows you to improve your skills for different age groups. It is a useful find for beginner musicians and experienced teachers, who want to improve their musical hearing. Inside you will find a clear menu and step-by-step training instructions.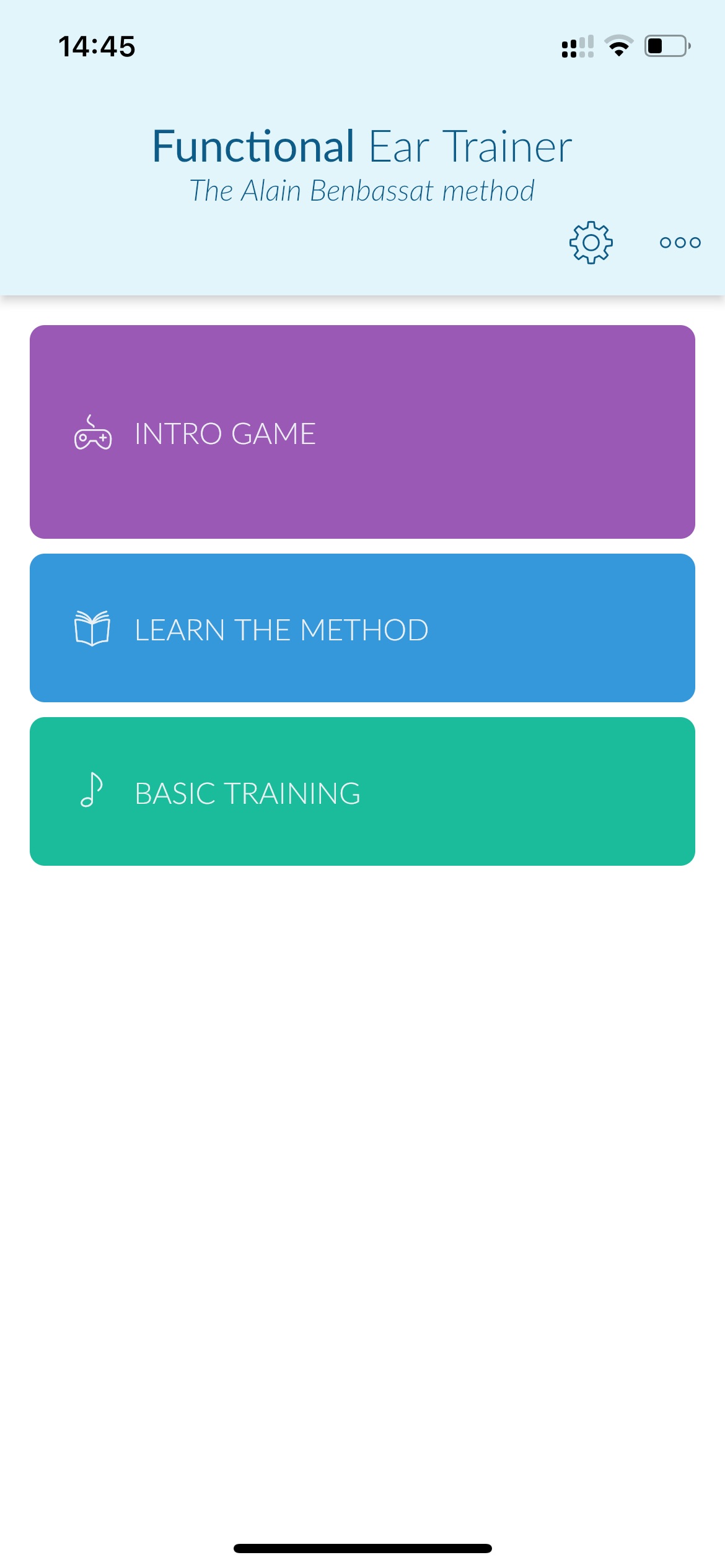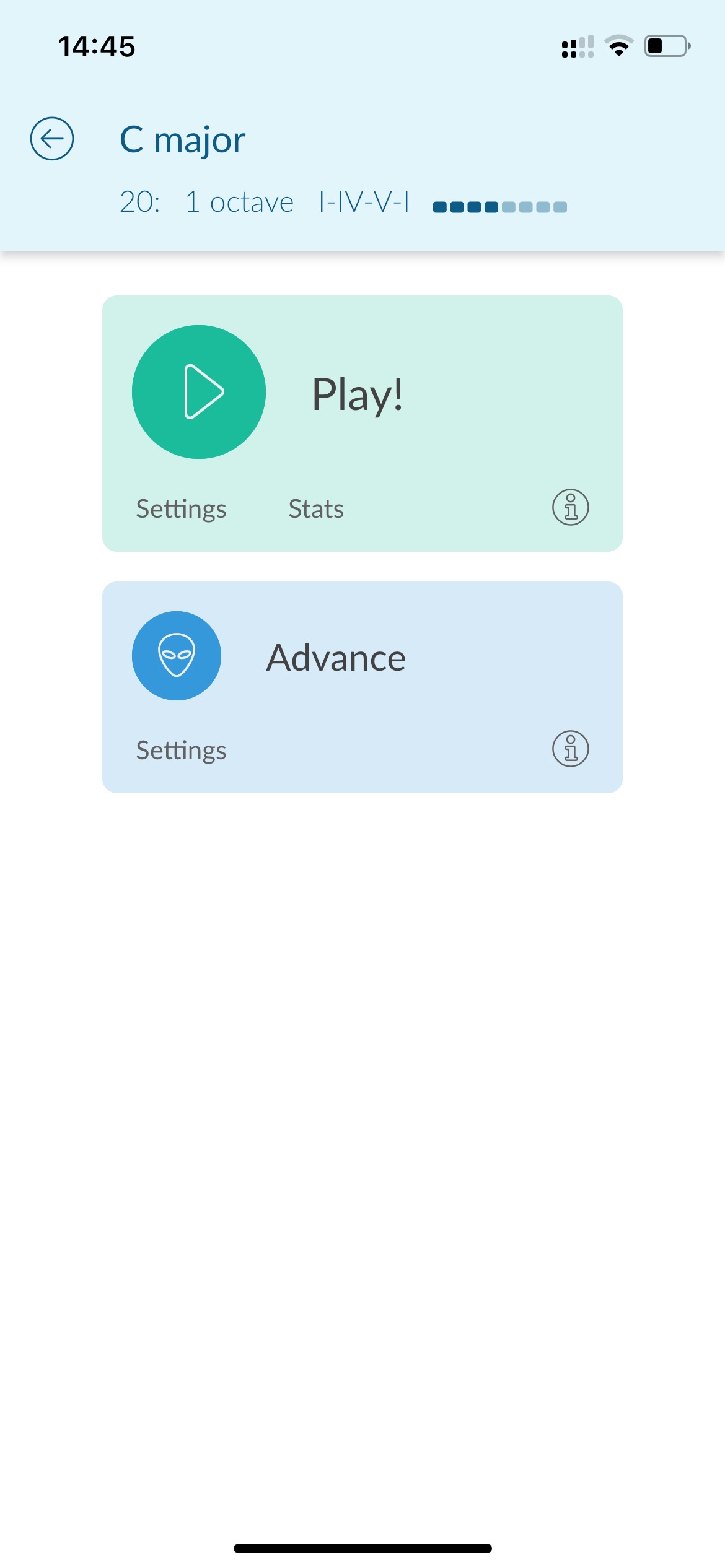 Make it a rule to practice 10-20 minutes every day. When you check your statistics, you'll see how much you've changed. More than one million users worldwide are already actively using this free app.


You may also like: 11 Best Music Composer Apps for Android & iOS
Complete Ear Trainer
Download Complete Ear Trainer on your phone to be able to train your hearing at your convenience. Working in the app has a positive effect on all components of musicianship. It doesn't matter if you play a musical instrument or seriously pursue vocals.
If you are a musician or want to become one, you cannot do without an interactive platform for the development of relative hearing. Learn important and interesting moments in the development of world music culture. Get to know the biographies of famous musicians and composers.
You will no longer be intimidated by improvisation and musical dictation. Using this app, you will find your place in a musical ensemble much faster. Practical skills training takes place in a video game format. This keeps motivation at a high level even among children.
Before moving on to the next assignment, make sure you have learned the previous lesson well. All 150 assignments are divided into 4 levels with 28 chapters in each level. You'll work through obscure passages and master scales, chords, and intervals.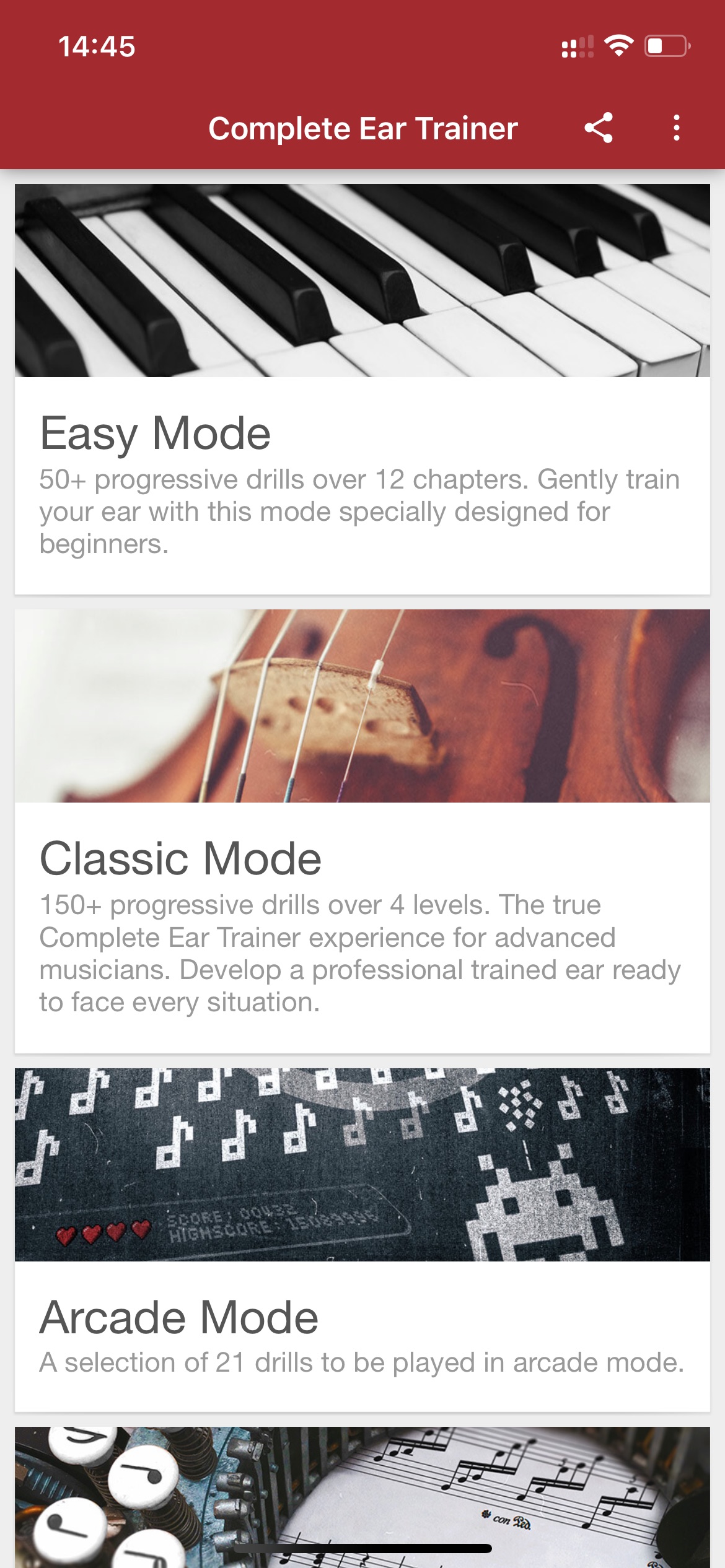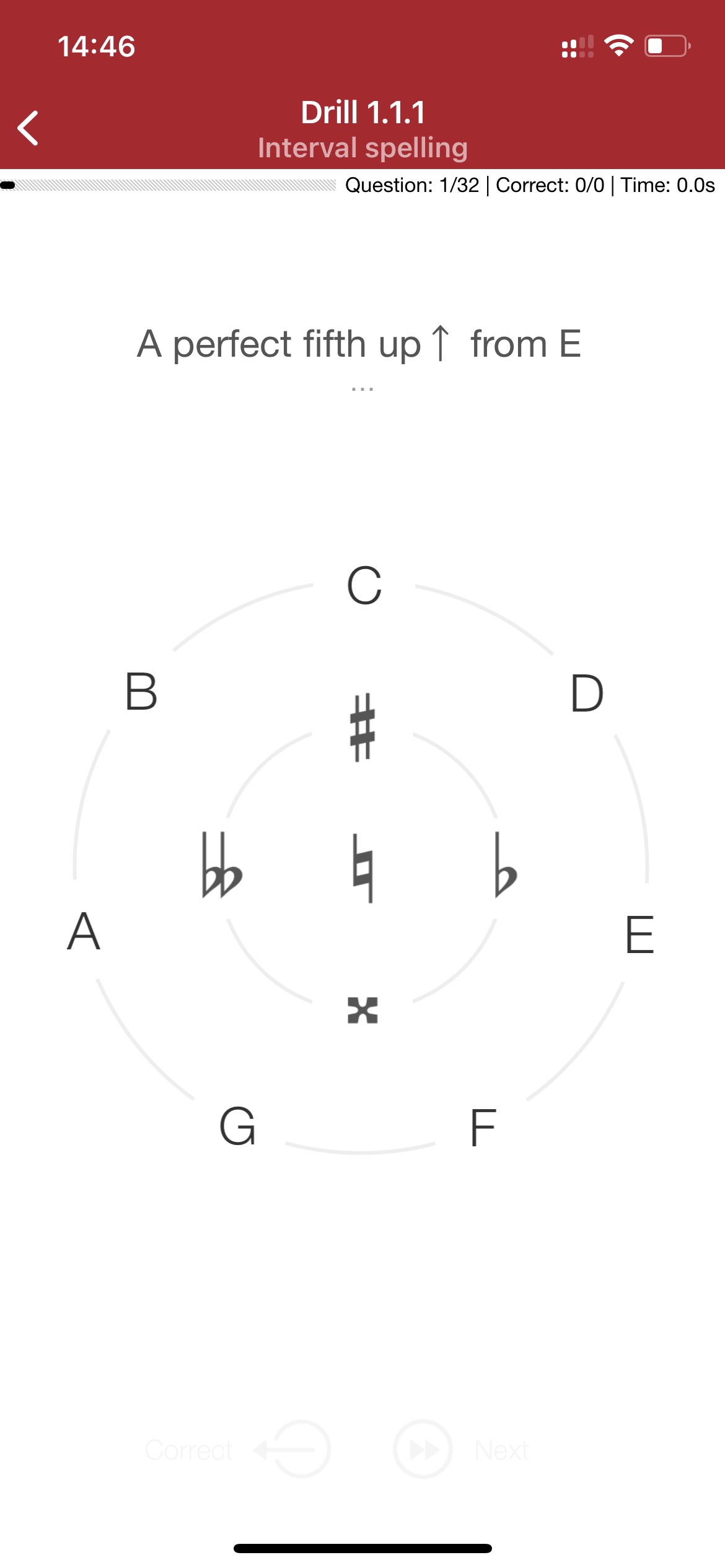 Once you get 3 stars on a level, you will be given entry to the next one. Go to the app's library and access various pieces of music. Enjoy the sounds of the organ, harpsichord, and harp.


You may also like: 7 Free Sheet Music Scanner Apps & Websites
Meludia Melody – Ear training
It takes a lot of practice to succeed in the music field. Meludia Melody creates all the conditions for your personal growth in the art of music. There are no complicated and incomprehensible exercises that discourage you from practicing music.
All exercises are freely available and are designed to help you learn music with pleasure. The program is suitable for all instruments. It can be used by singers and conductors. Music education and many years of experience are not required for full work.
The teaching method used in the app has gained popularity in many countries around the world. Some major conservatories use it as an official training program.
There are tasks with which you will be able to hear any melody and reproduce it instantly. This skill requires constant practice, so the app is designed for long-term use.
Here, it does not matter what instrument was used and what style the piece of music belongs to. You will understand the principle of operation, after which you will be able to solve any melody.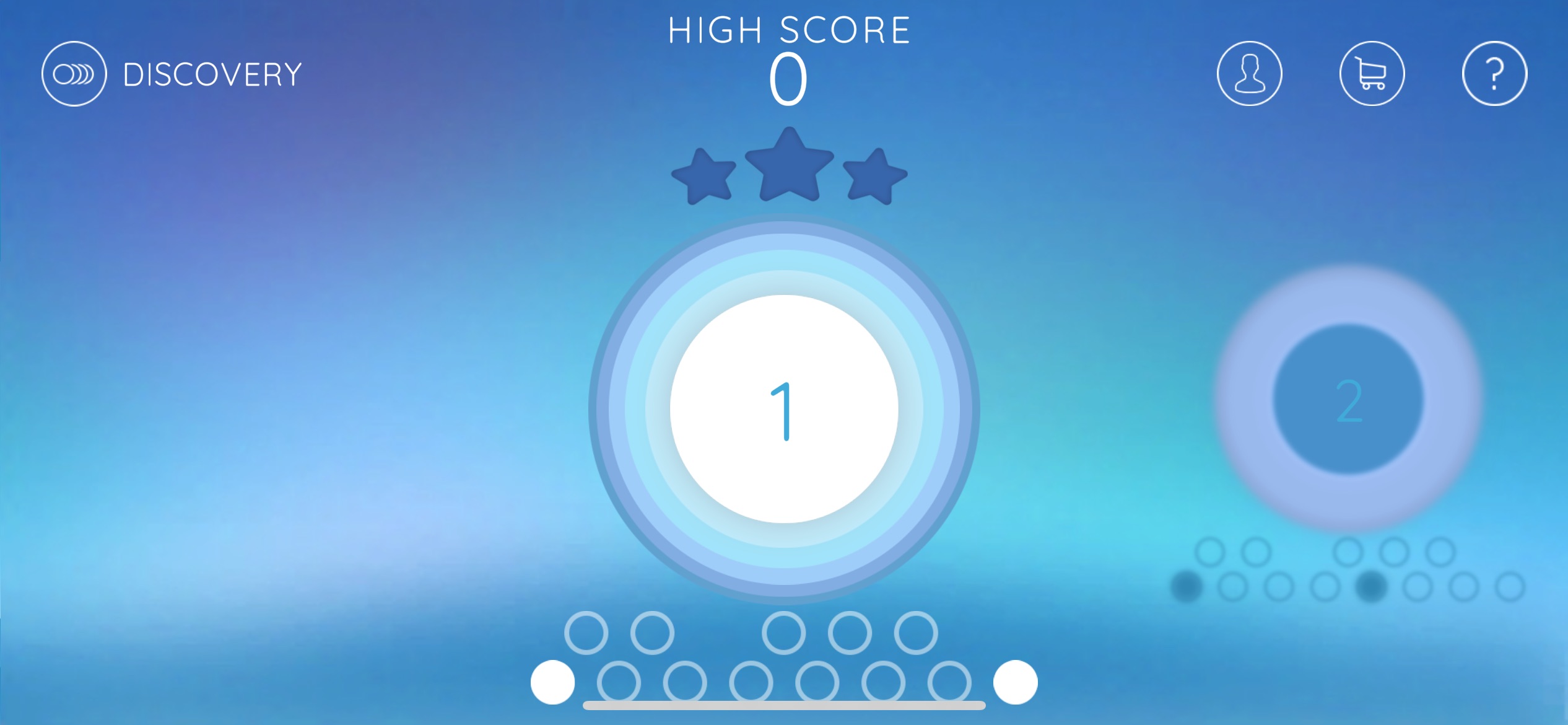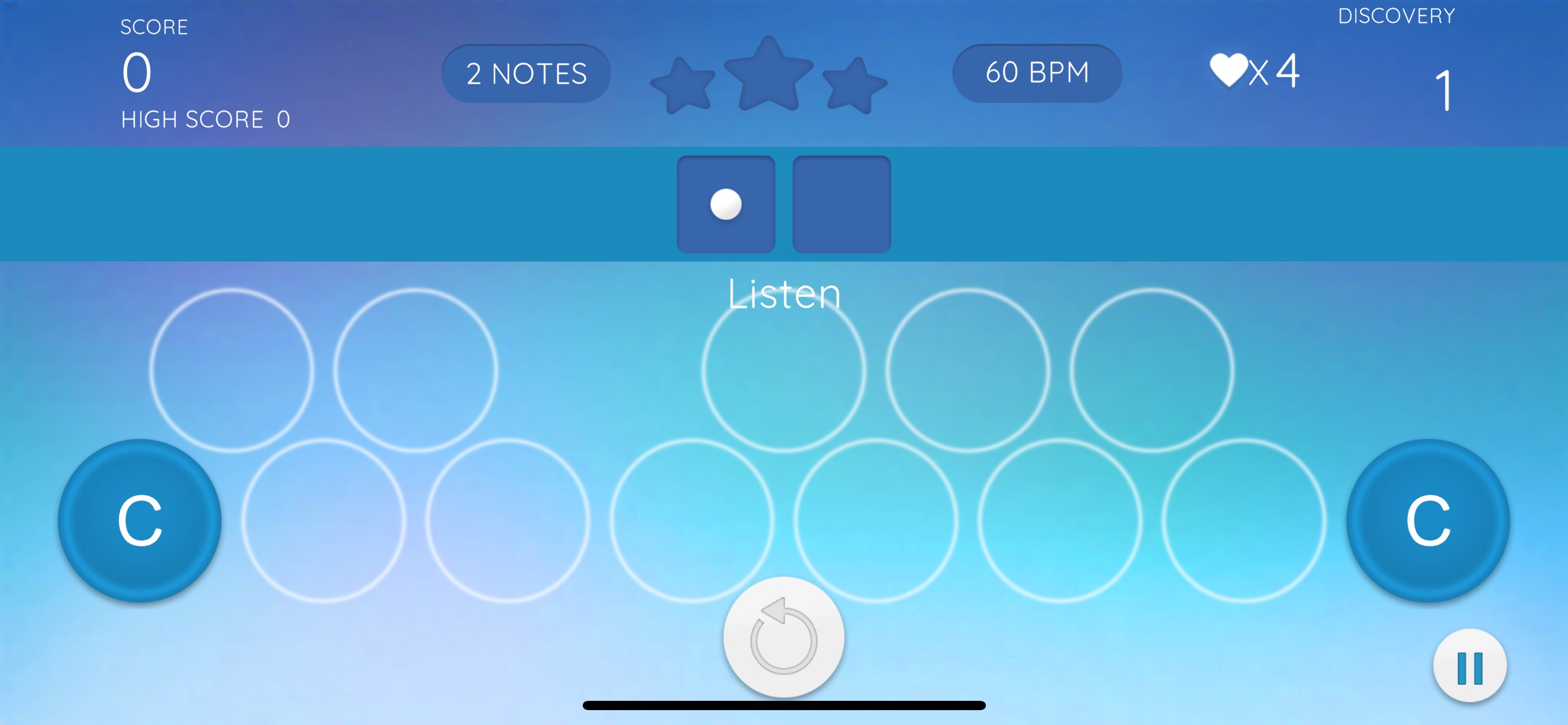 Besides, Meludia Melody methods have a positive effect on your mood and memory. These skills develop musical taste and improve cognitive reactions.