Games are a great way to kill time. Boredom on a long journey, a lunch break, or even a group holiday – in any situation you can be saved by minigames on your smartphone. The only thing that makes it better is the ability to share the experience with your friends.
That's why we've rounded up the best two-player game apps for Android & iOS. These let you enjoy the gaming thrill along with mates on the same device. No need for Wi-Fi, these games can be played at any time.
We've included options for everyone: sports games, board games, and a couple of classic remakes. Whatever your taste is, you're sure o find a game to like here. Let's get into it!
Red Hands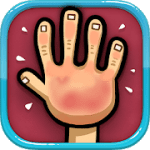 Do you like the competitive spirit and are used to competing even with your friends? Then we think that Red Hands is the right game for you. Here you can find out who has the fastest hands – you or your friend.
The Red Hands application is really interesting, though it has very simple rules. You stand in front of each other, and once the game starts, you start playing the role of attacker and defender.
The attacker clicks once on the screen and claps, and his opponent must retreat in time. If the player has time to cuckoo 3 times, he can get additional points. The one whose score is 10 points or more wins.
Red Hands is not an intelligent game, it just trains your motor skills and reaction. In the game, you can replace your hands with any other – The Hulk, the skeleton, or any animal.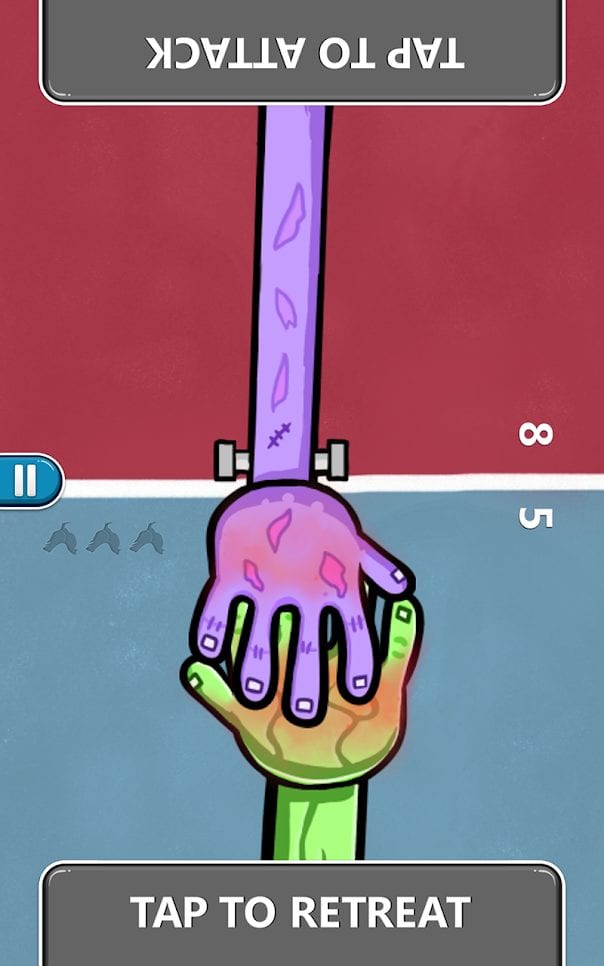 You may also like: 19 Best Bluetooth Multiplayer Games
Challenge Your Friends 2Player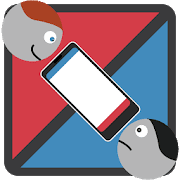 Looking for a game you can play with your friend, you'll definitely come across Challenge Your Friend. This is a great example of a non-network game that can be played on one device. You only need a friend and one smartphone or tablet.
This is not a specific game. When you start a competition, you and your friend choose what you want to play. After selecting, the application will give you a random task to perform.
If you both agree to do this, then you accept the challenge and play. After the game is over, the loser (or winner) must complete the task. Challenge Your Friend will amuse you and also help you have fun by constantly doing more and more tasks.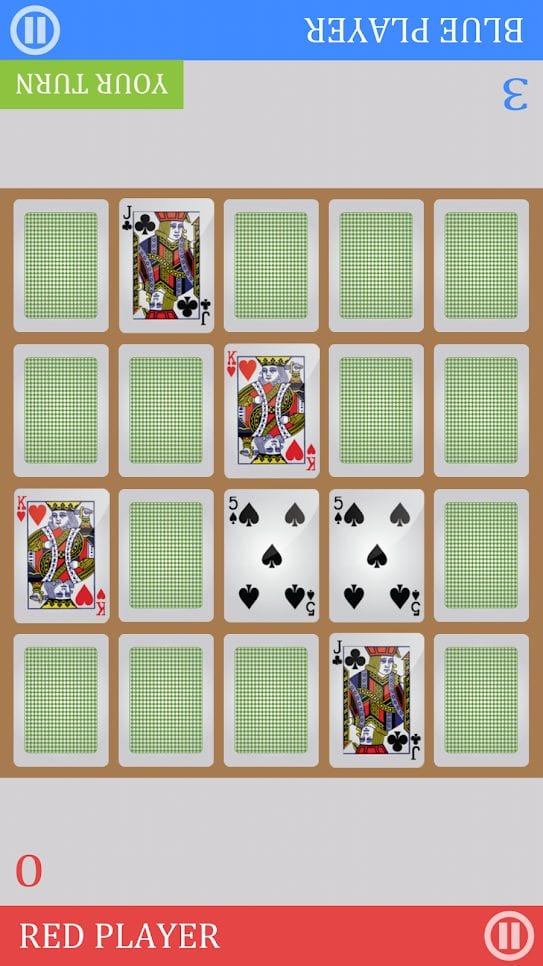 Glow Hockey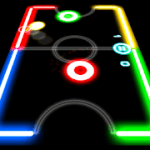 Do you like to play hockey? If you have ever seen what hockey is on a table or air hockey, you know what we're talking about. Now you don't need to buy expensive equipment and even allocate space for the table – organize a hockey match right on your smartphone!
Glow Hockey offers you to master this game perfectly. Together with your friend, you can play on the same smartphone or tablet. The whole game is presented in neon glow colors, and you can choose from 3 themes.
Physical aspects of this kind of hockey are observed and you observe a realistic process of the game. You can also change your spatula or even puck.
If you haven't found a friend, or if you want to train alone, you can use the game in fast-play mode. With Glow Hockey you will become a real pro!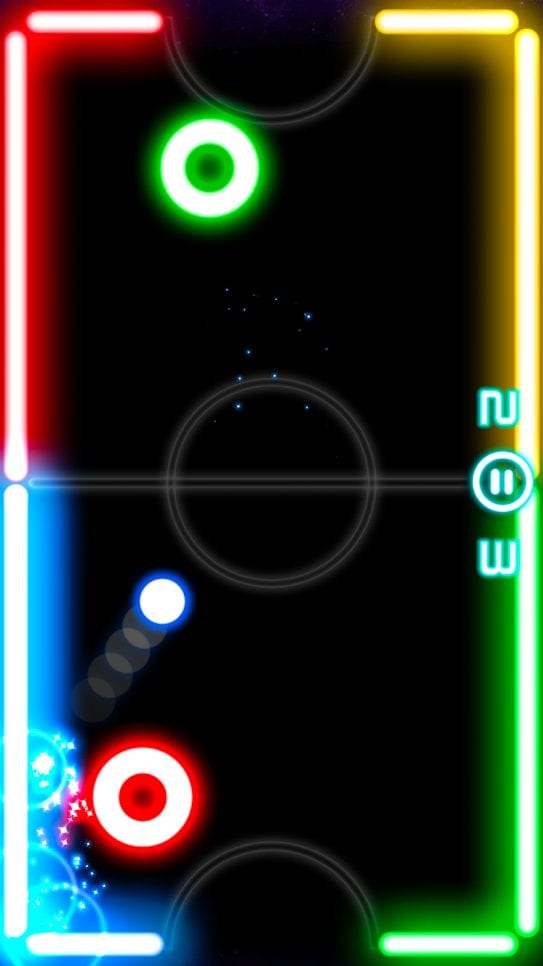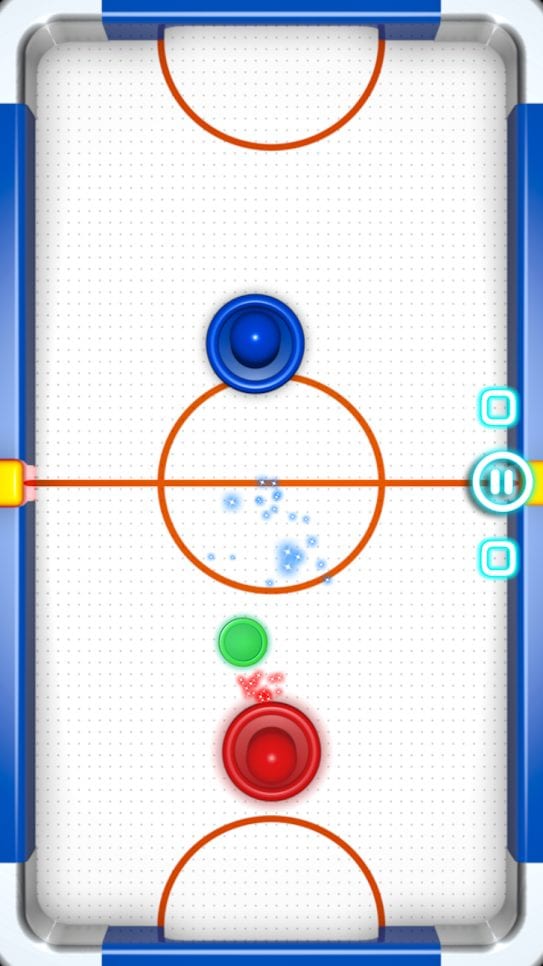 Dots and Boxes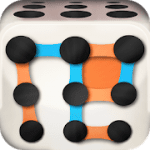 At school, it was often possible to meet guys who drew something on the leaflets and laughed during breaks or even during the lesson.
Maybe they were playing a game called Dots and Boxes, which allows you to have fun together with your friend. See if your skills have changed since you left school.
If you like logical and intelligent games, then you'll love Dots and Boxes. The process seems simple enough – you just need to draw lines through the dots, thus closing the squares. The player who has a lot of squares wins. In fact, it is difficult to win, so you can take a few rounds of the game as excellent training for your brain.
There are 3 difficulty modes in the game. Conveniently, you can play right on your device, challenging the person sitting next to you.
You can play at any age, so Dots and Boxes will please both children and adults. Collect the largest number of squares and show what you can do.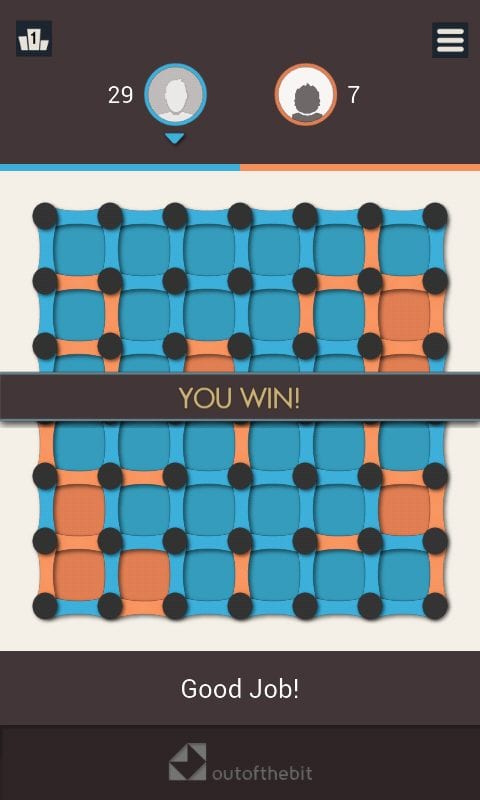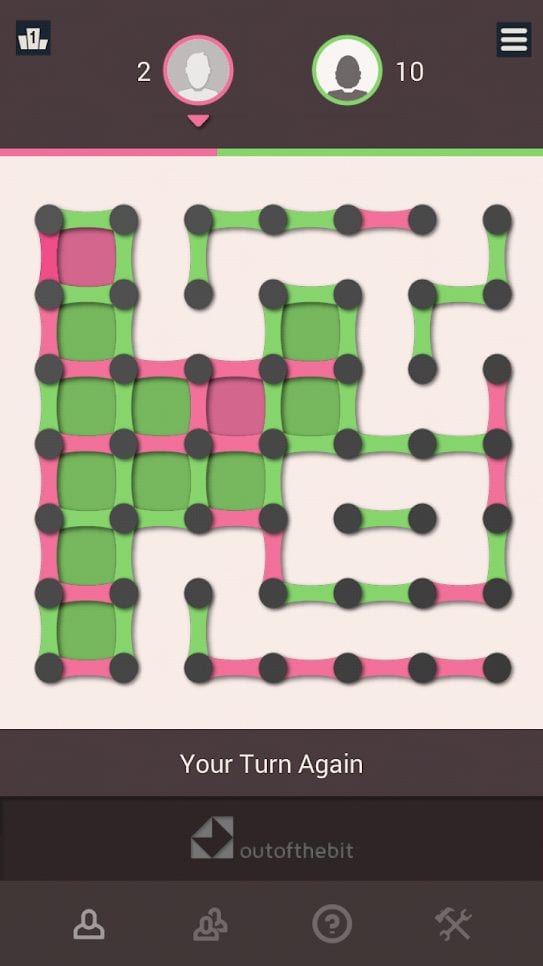 The Mill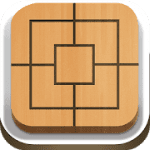 If you are fond of checkers or see a lot of boards to play, you may have noticed another game on the back of the board at least once. This is The Mill, a strategic board game that doesn't require much skill to start playing.
However, it is almost as difficult to master it completely as chess – it will take a lot of effort to win. You could also hear about it called Malom or Merrills.
In the game, you challenge your friend, with whom you can play directly on your smartphone. The classic design of the playing field is respected and is classic, and there is a possibility to set the level of complexity of the game.
In case your friend does not want to play with you, The Mill is ready to provide you with an opponent. Try the multiplayer call mode, which will put you against real people!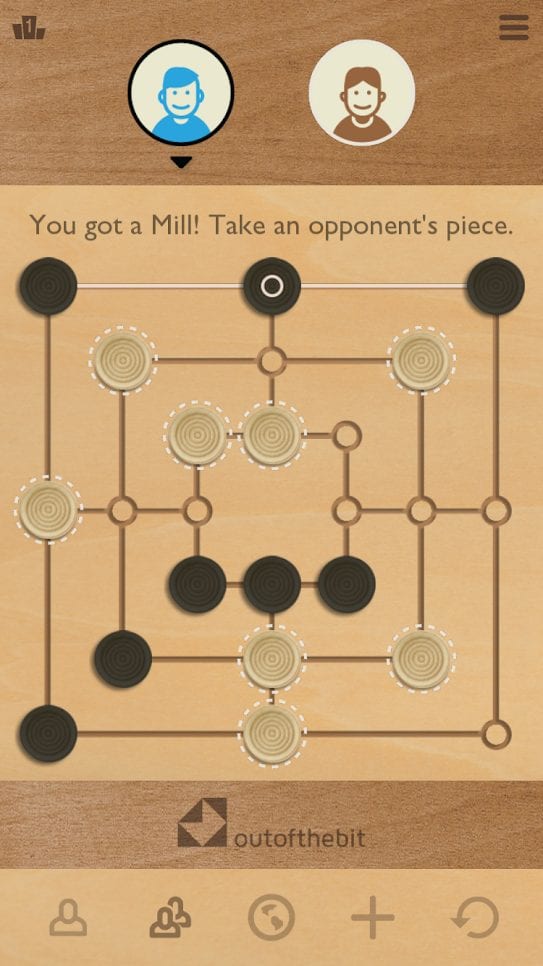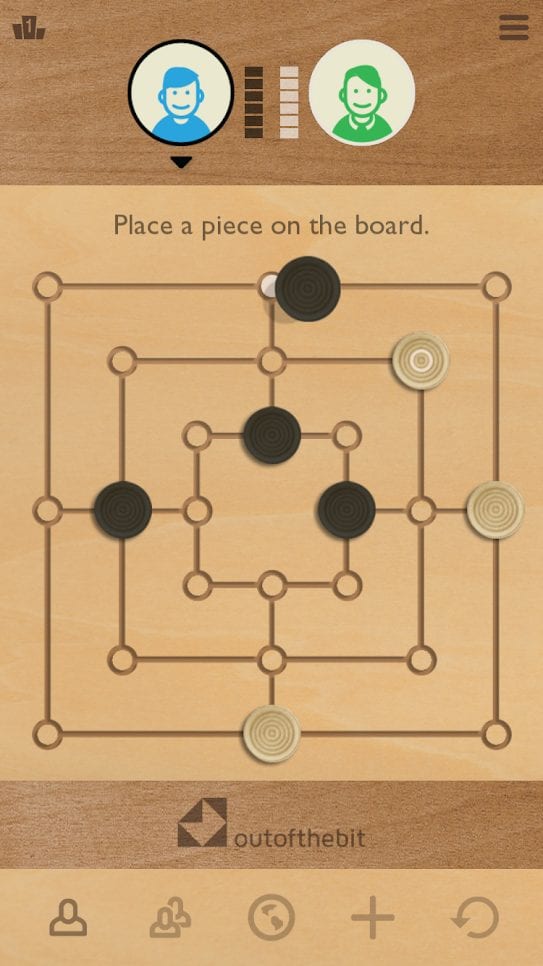 Dual
Playing on a smartphone between two people does not necessarily have to be played on the same device. Dual can change the way you play games. The most important condition is the locality of what is happening.
Two players will have to use their devices to shoot from one screen to another. Choose one of the competitive or cooperative modes and start the game.
The battle can be organized via Wi-Fi or Bluetooth. Your smartphones establish a connection between them and you can start shooting at the enemy, dodge bullets yourself, or score goals. Players may need to buy or unlock Dual once to play a certain mode.
Of course, you can also change the design of the application to suit your needs. Choose the colors of the game, which you can change during the fight with other people.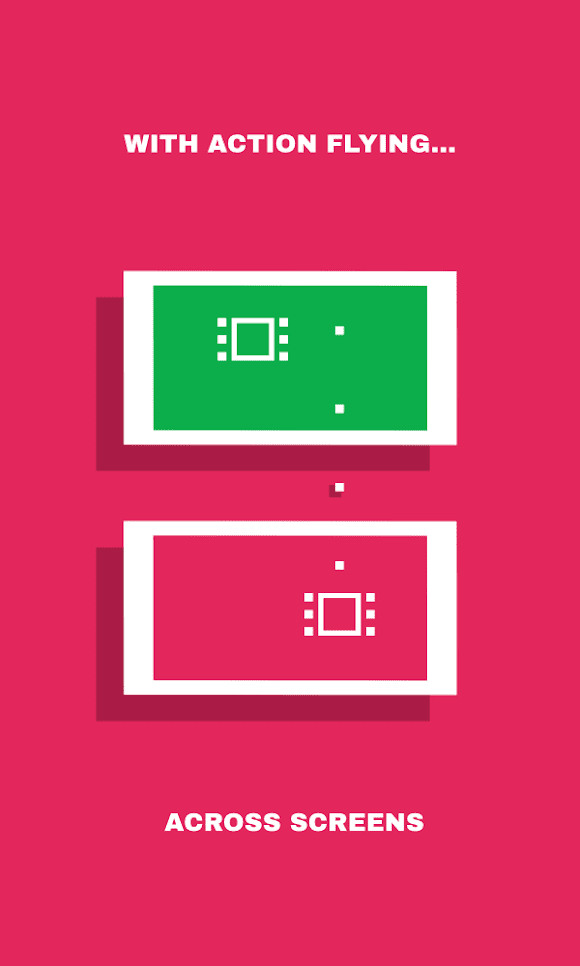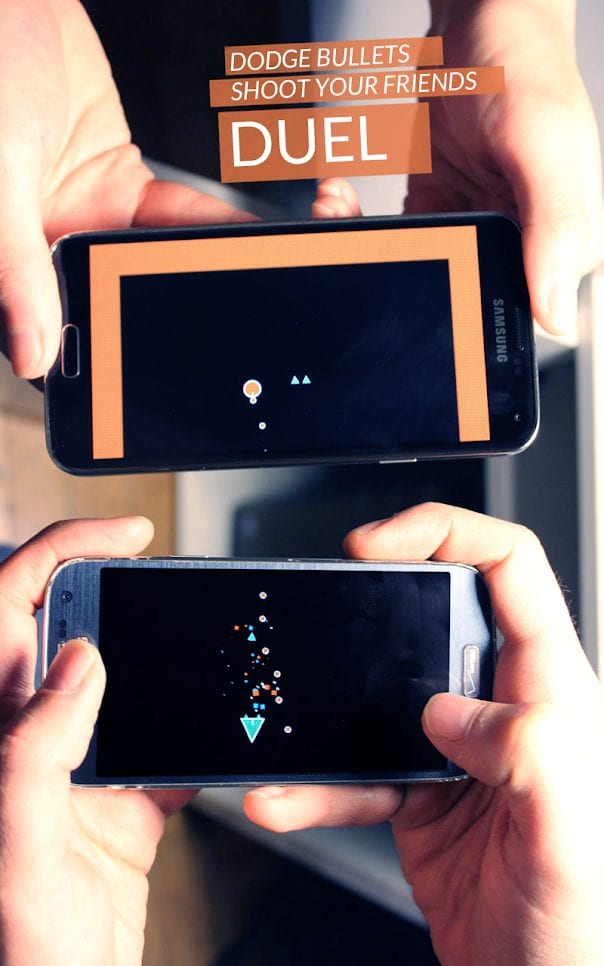 Touchdowners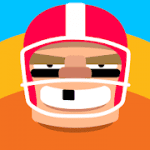 Sports games in real life are a rather brutal thing that is not always easy for people to do. If you wanted to play baseball in your life but didn't want to get hurt or injured, then we suggest you install Touchdowners. This is a great sports application, which is based on just crazy physics!
Your main task is to grab the ball and move it to your opponent's endzone. There are only 3 Touchdowners in your team, each of whom is a highly qualified professional. Of course, the whole game is accompanied by swearing, jumps, and throws, and you can also pass the ball to your teammates.
The fun and interesting thing is that you can play together with your friend on one device, turning on the right mode. So you'll play head-to-head, feeling the real competitive spirit and becoming a real professional.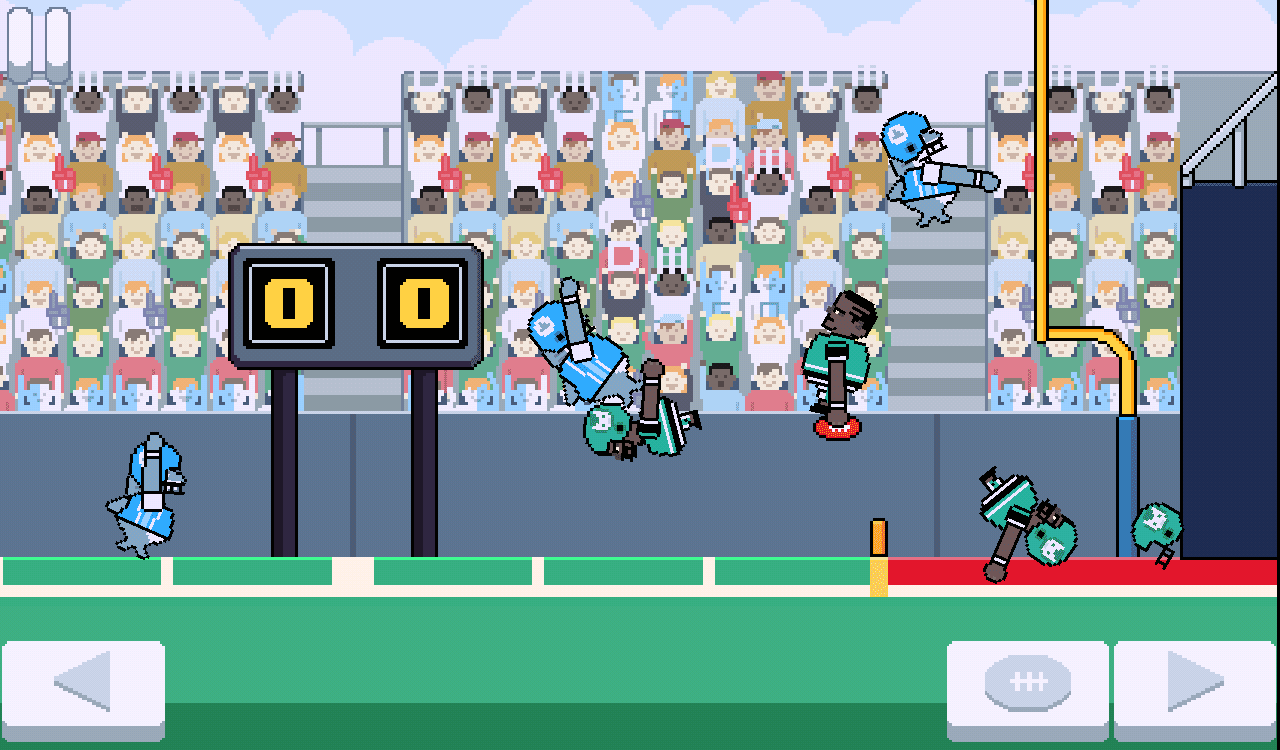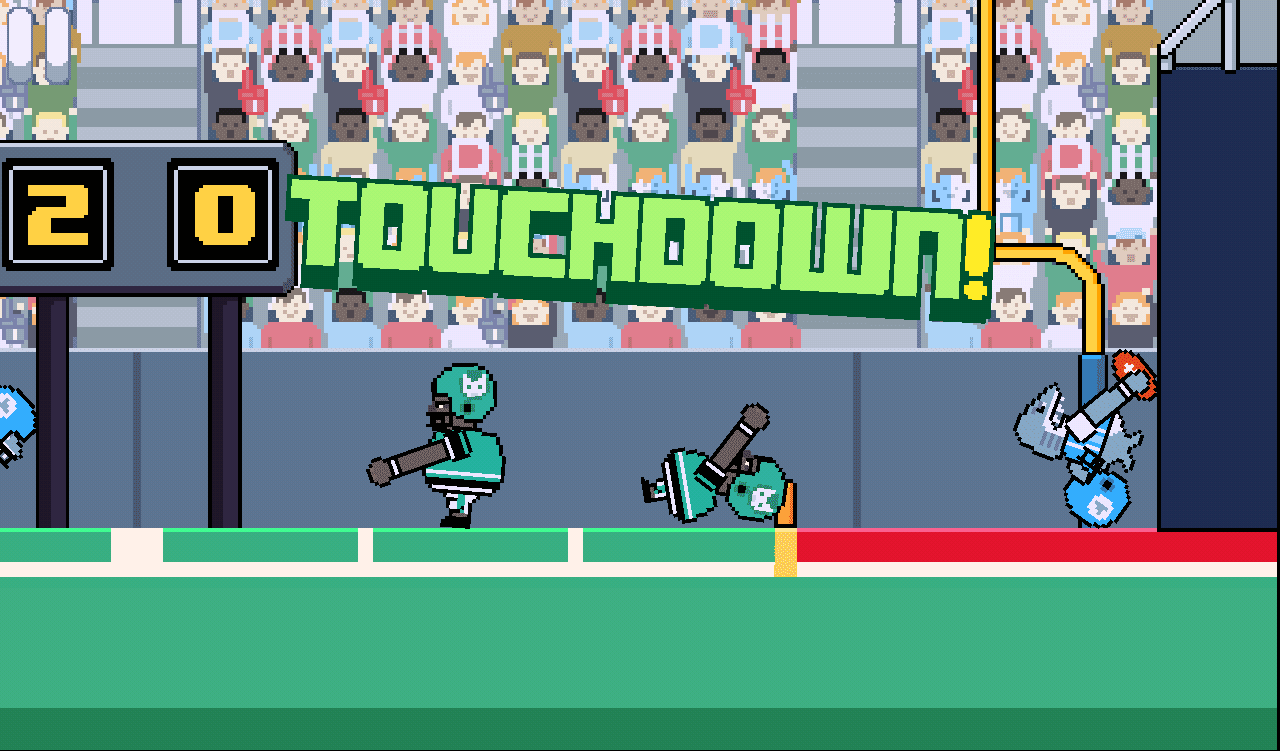 Cats Carnival -2 Player Games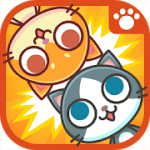 In Cats Carnival, you'll face off with your friend. Find out which one of you two has the best reaction speed and how fast and clever you are.
The developers position the game as one of the best games for 2 players on one device. In this case, you can also fight with the computer, if you are currently alone.
In Cats Carnival, cool cats and cute cats will battle and only the dexterity of your fingers will decide which one deserves to win. Can you defeat an alpha cat? Will you be able to fight against your friend face to face, experience the spirit of competition and challenge?
In case you want to fight alone against artificial intelligence, it is worth remembering that such a battle can be much more difficult. Here you will have 3 levels of difficulty, each of which can become impossible for you to overcome.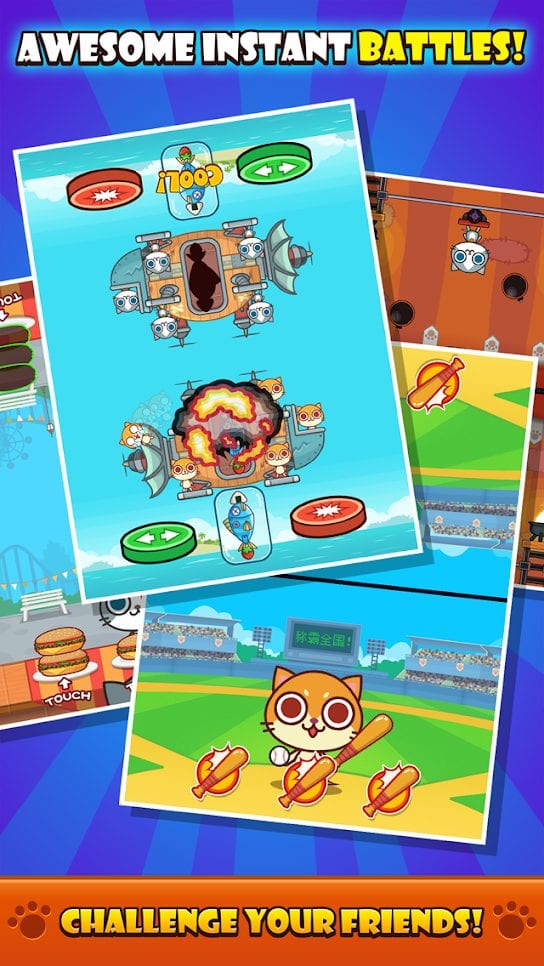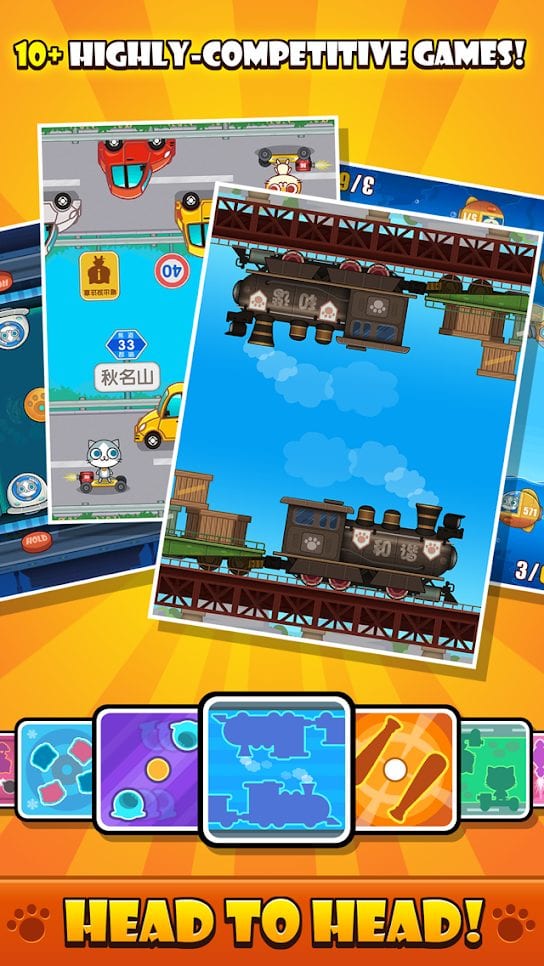 Finger Fights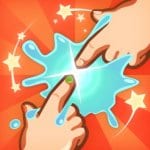 Do you want to challenge your friend to a duel? Or maybe entertain your child? Then we offer you Finger Fights. Here you can squash your opponent's fingers without having to repeat yourself in the games. There are 10 games in total in Finger Fights, each of which you can play.
The most popular among them is finger football. Here, your fingers act as a real team, which should protect the gate and score goals for your opponent.
You can also find here toy races, melodic games, collections of coins, or even daily events. Among the daily games, you can collect gems, while trying to outwit your opponent or even compete in reaction time.
Like many other similar applications, Finger Fights has single-player games. There are only 8 of them and you can choose any of them according to your wishes. The most interesting thing is that you are not only having a good time – you also develop your fingers' motor skills.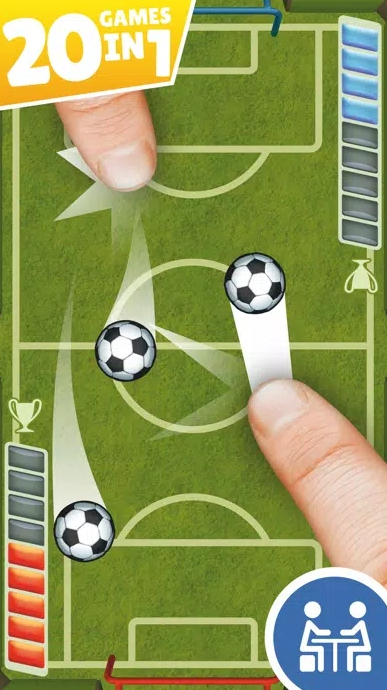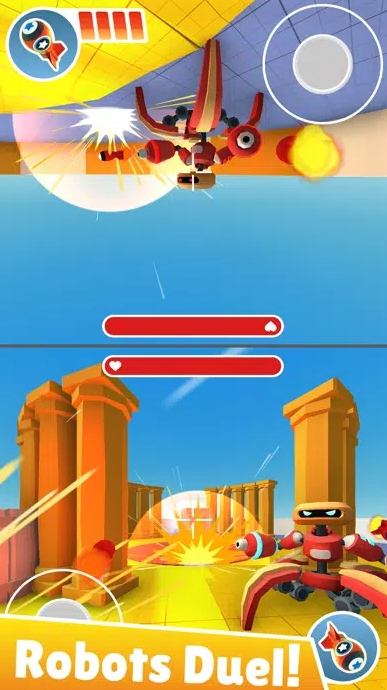 Tic Tac Toe Free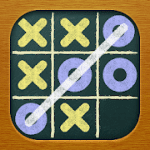 Tic Tac Toe is a popular and well-known game for 2 players, which does not require any special skills or abilities. In the standard version, all you need is an opponent, a pen and paper.
However, what if we told you that you no longer need to spend paper on games? Tic Tac Toe will be a real way out that gives you the resources you need to play regular games with your friends.
The app supports two-player mode on the same device or on different phones. During the game you will be captured by the beautiful graphics and sound effects that will accompany you during the battle.
Since Tic Tac Toe is free, at the very bottom of the window there is a small advertising banner. It does not interfere in the process, and you do not have to pay for the game.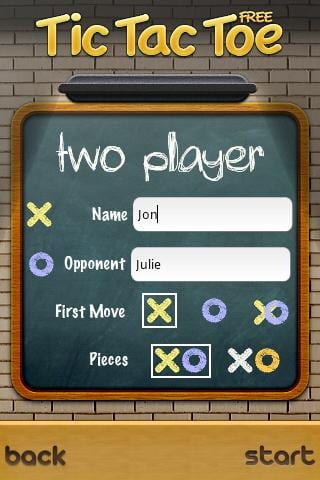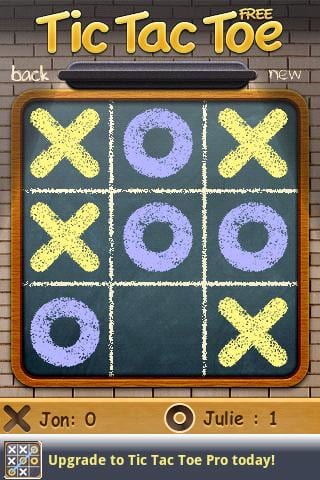 UFB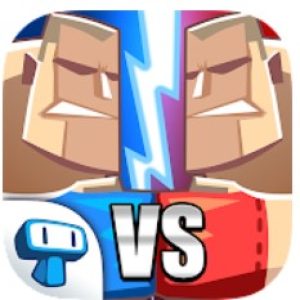 UFB developed by Tapps Games is an entertaining game that allows players to hone their fighting skills.
The game supports 2 playing modes – single and multiplayer. So, you can play against the device or your friend.
Each fighter has 3 lives for the round. There are only two rounds and they run as a playoff. The game will be over when a player loses all his life.
When you pass a quick installation process, the game will ask you to enable several permissions. After that, you will instantly get to the homepage. Click on the Play button and select an appropriate playing mode.
Before the game starts, you will be provided a few guides on how to navigate this app. Then, you should pick a preferred side and tap on the Ready button.
By the way, the app comes with a special Power Match mode. Here all the users will gain access to the advanced features.
Thus, you can try various power-ups – e.g. restore health, make walls slippery, turn off the lights, become invisible, etc.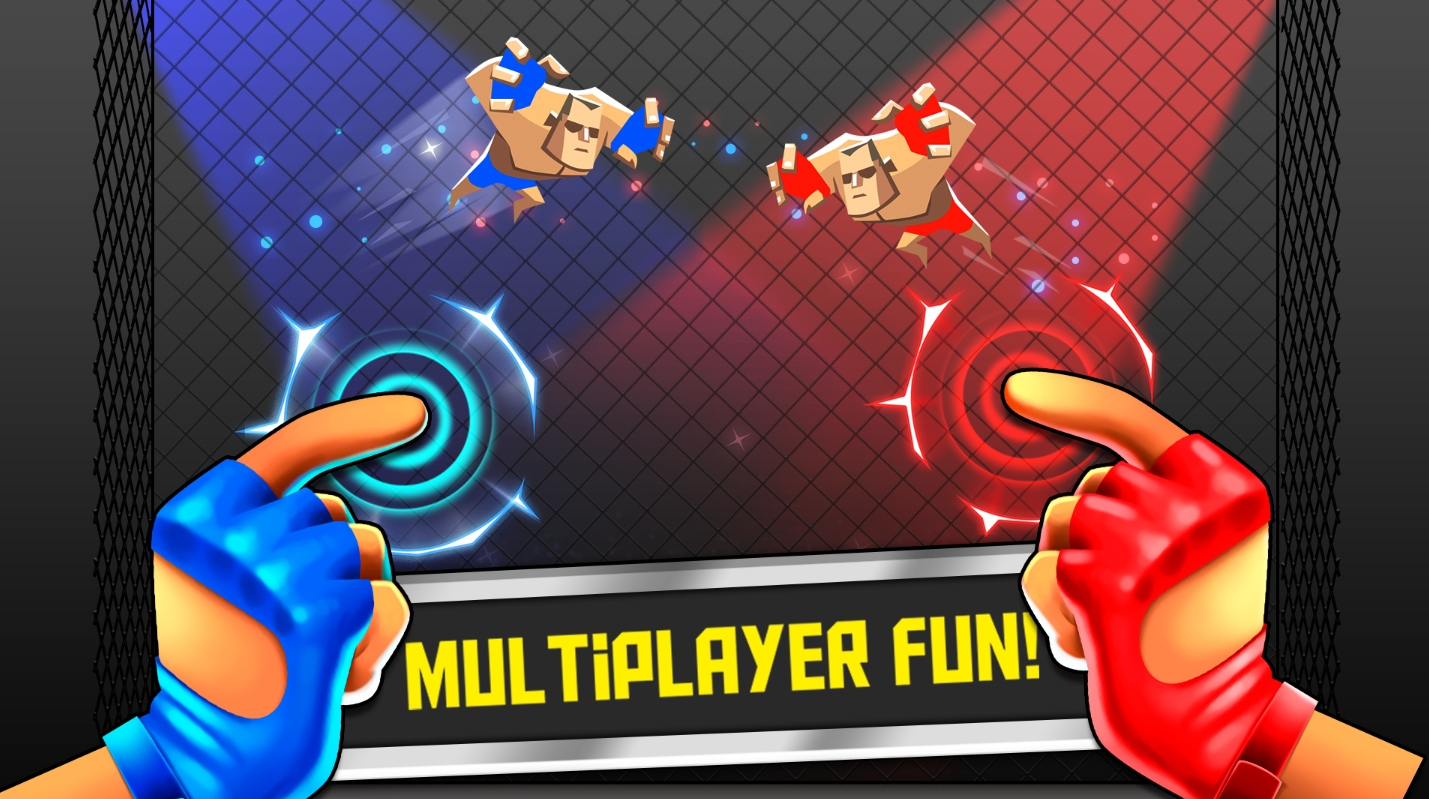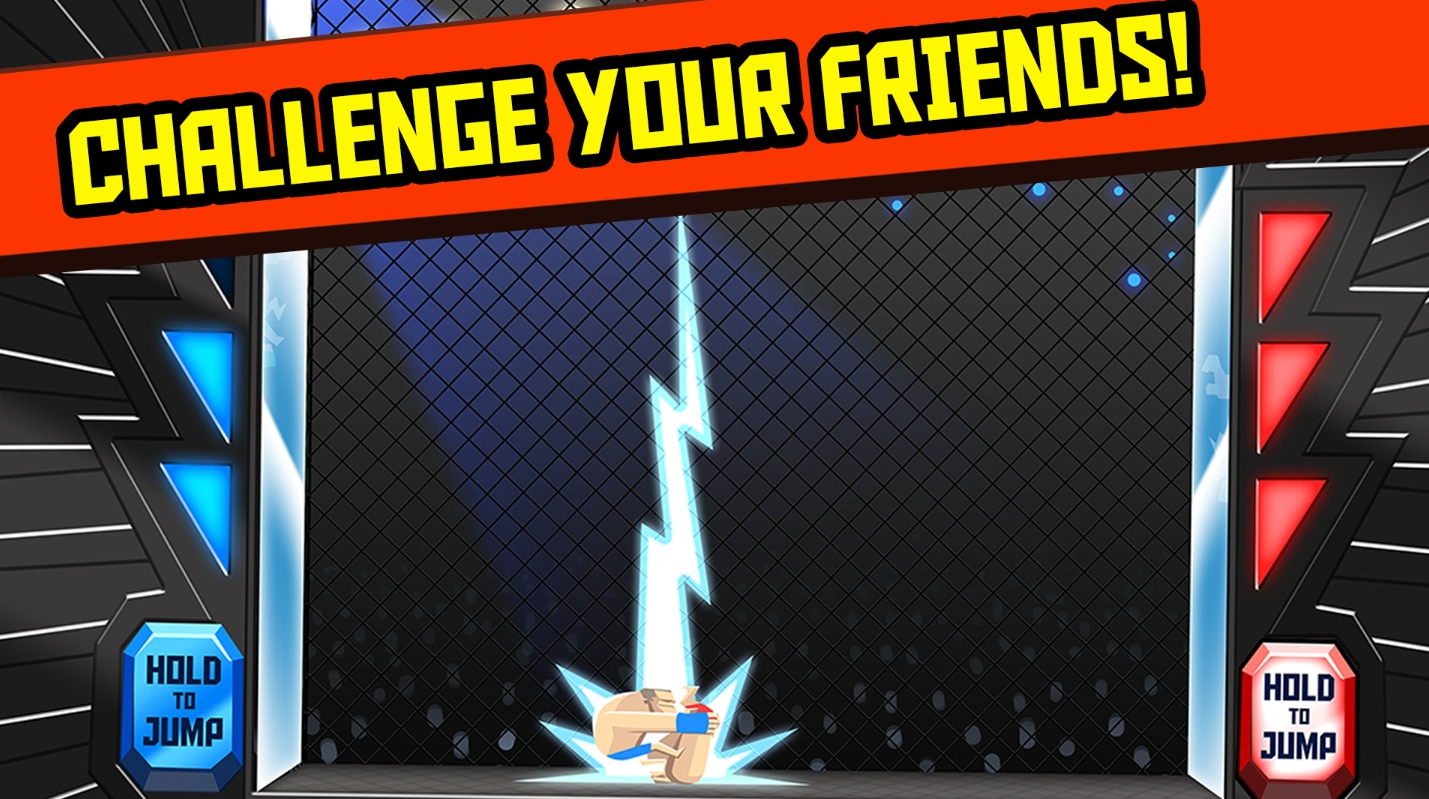 Ice Rage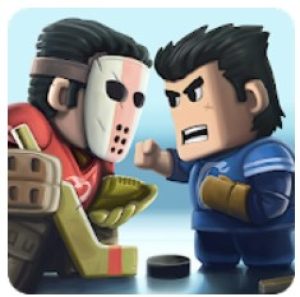 Ice Rage is a must-have tool for all hockey buffs. Here you will find 3 difficulty levels: easy, medium, and hard.
The game is full of various useful facilities. For example, the game allows users to play against friends or the device.
So, if you select a single-player option, you can try the following modes:
Tournament – play against other players
Quick Match – includes only one opponent
Deathmatch – play against your friends
While playing, you will find two teams – Blue and Red. Before the game starts, users can choose the preferred characters on the side columns. Just scroll down the screen to monitor all of them.
Once you have picked an appropriate playing mode, the game will demonstrate to you simple navigation guides.
The game boasts impressive 3D graphics, amazing animations, and well-developed characters. Plus, the relaxing background music will plunge users into the entertaining hockey process.
If you want, you can always turn off the music and sounds.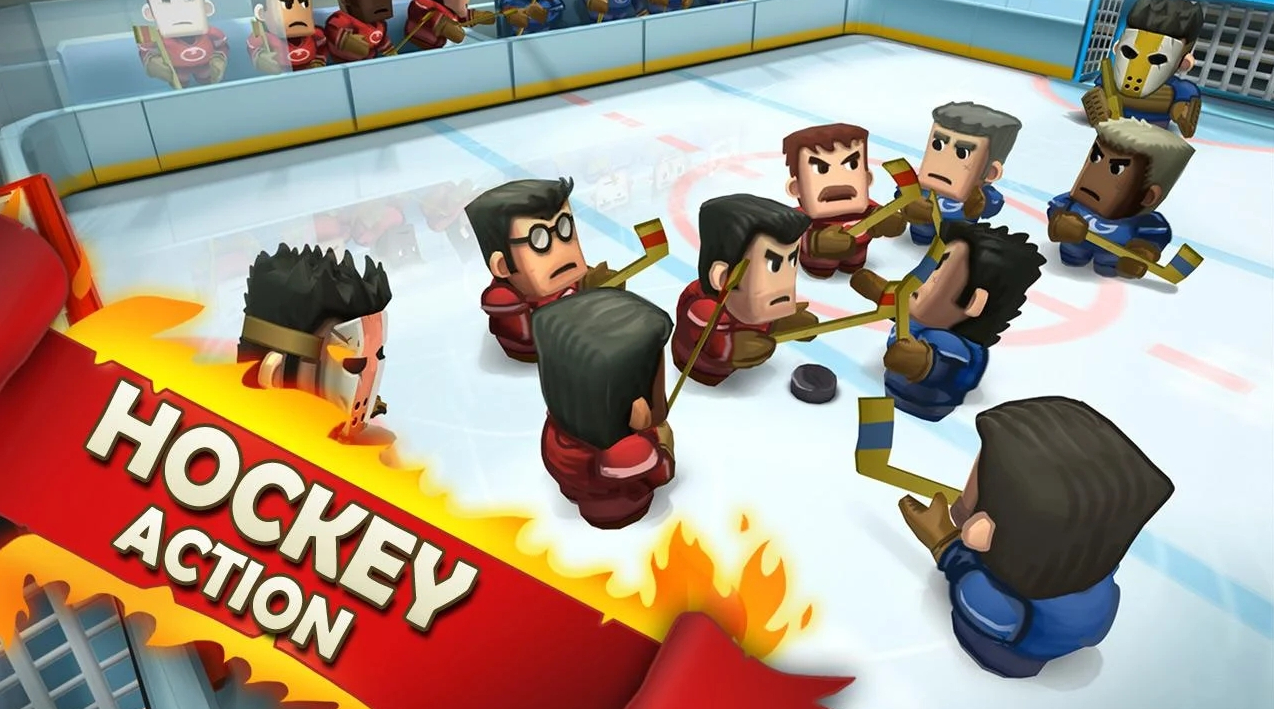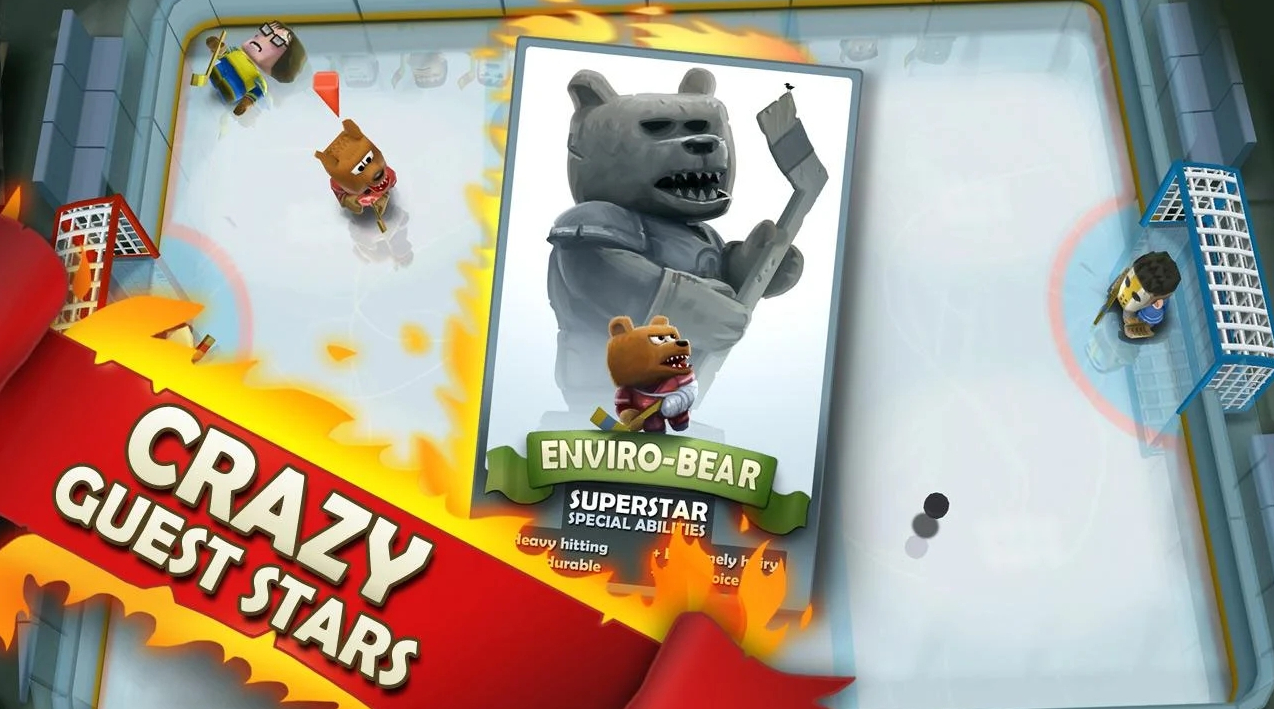 Check also: 25 Best Cross-Platform Multiplayer App Games
2 Player Games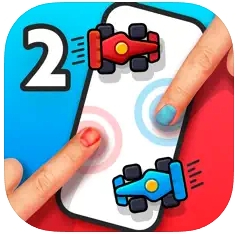 This game is ideal for those who want to play with friends, but are not quite sure of the game type. It covers numerous games you can play with pals on the same device. They work on both tablets and phones, so you're all the way covered here.
And if none of your pals are around, the app won't turn into smth useless. There are powerful AI opponents you can contest at any time needed. Now, let's move to the fun part: the games themselves. There's a classic Ping-Pong game, air hockey, pool, and penalty kicks in case you're seeking smth sport related.
Plus, there's a spinner war where you need to push your rival off the stage. And if that's not enough, try pool, snakes, or tic-tac-toe. All the games are equally addictive and make a great time kill.
In fact, all of these are ideal for when you wanna do a couple of quick rounds while on break. The round won't take long, but there's no ability to continue once you left off.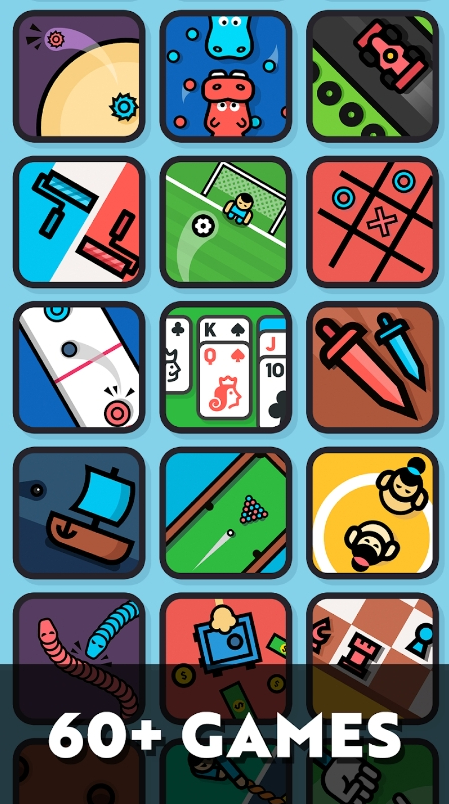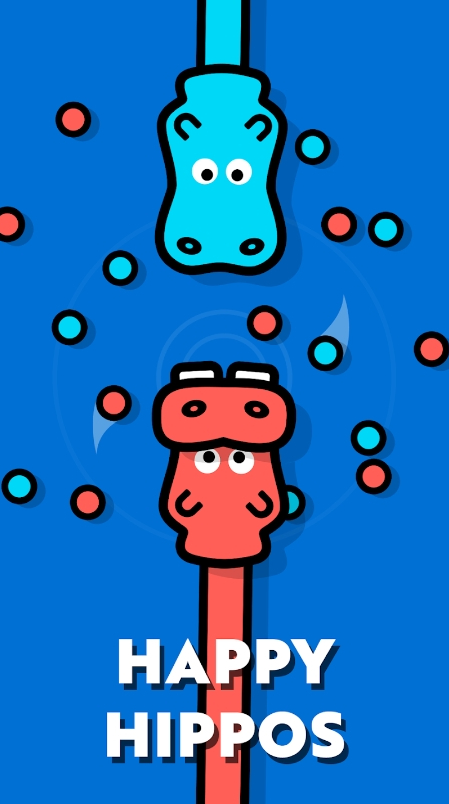 Heads Up!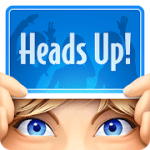 Quickly raise your hands up! Many people have heard of this game – Heads Up! has become a hit for parties because it is great for fun for a whole group of people, but it can also be played by two people. All you need is your smartphone and at least one person as a player.
You probably know the rules, but we'll still pay a little attention to them. You keep your phone as a sticker near your forehead and try to guess who you are playing at the moment.
These can be famous singers, actors, politicians, and animals. If you play in a big company, you can even create your own category, in which your friends' names will be kept. To change the card, just tilt the phone. Shoot your games – so you will accurately remember all the parties and can show the resulting video to friends.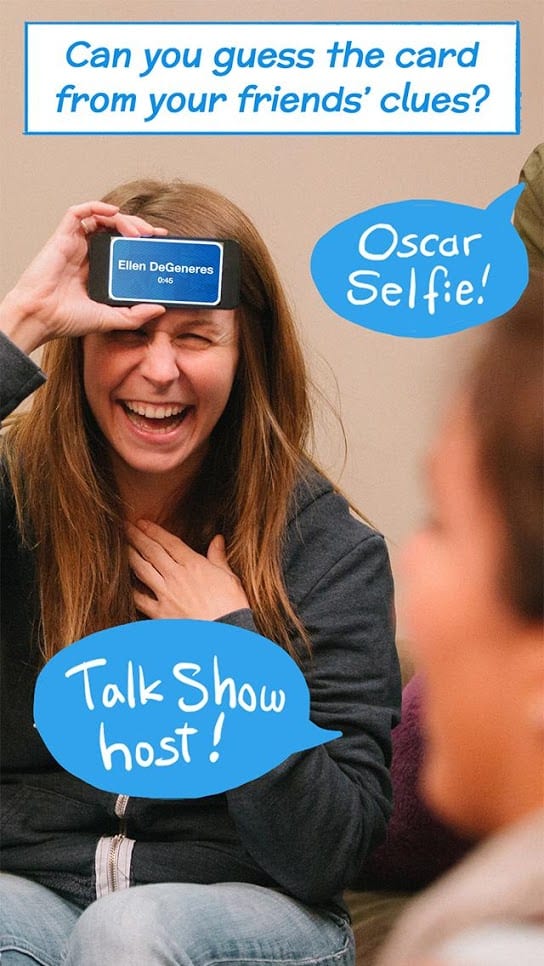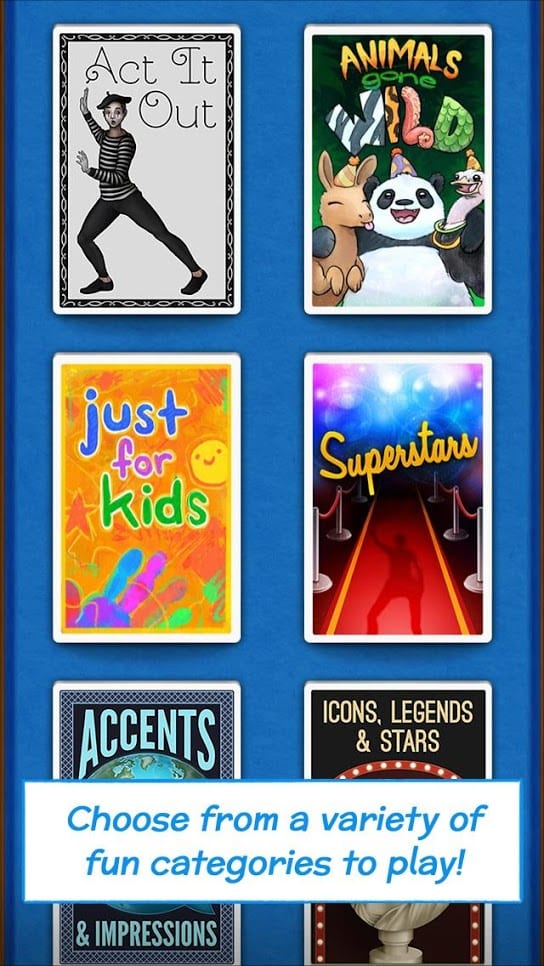 Hangman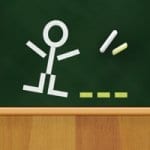 Still, thinking you have a great vocabulary? There are people who are willing to change your mind. Hangman is an application that will help you expand your vocabulary or even remember old and forgotten words.
By the way, in the game you see the whole process almost like in real life – even chalk dust will be displayed on your smartphone screen.
Hangman supports two modes – single or two players. The free version allows you to choose the category of the word to be presented or your friend can enter the desired word, especially for you.
Standard categories can be different – it is easy and basic options, geography, animals, and even TOEFL. Hangman is a really useful application for those who are interested in the language and who really want to learn something new every day.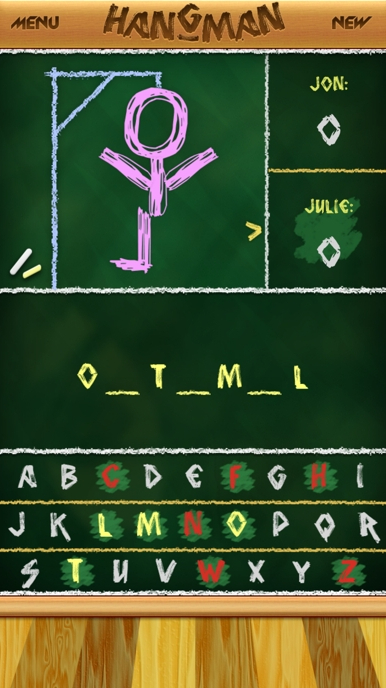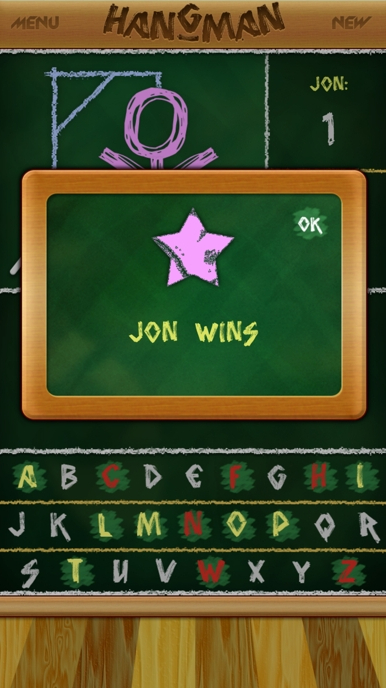 Two Player Games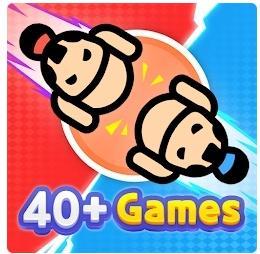 On the hunt for quick tow-player games that guarantee fun? Cause that's exactly what this app is all about. It's a compilation of mini-games of all kinds, so there's no chance for you to get bored here.
It needs to be said, the games covered by this app are pretty basic, there are no intriguing plots and twists here. Hereby, it's pretty easy to get carried away with these, so you'll find yourself being unable to do round after round.
The mini-games include ping pong, night howling, a dance challenge, and more. The new ones keep getting added from time to time, so you won't get bored doing the same ones.
The design of all the games is equally bright yet minimal. The app doesn't have any hidden fees, and the ads are fully bearable.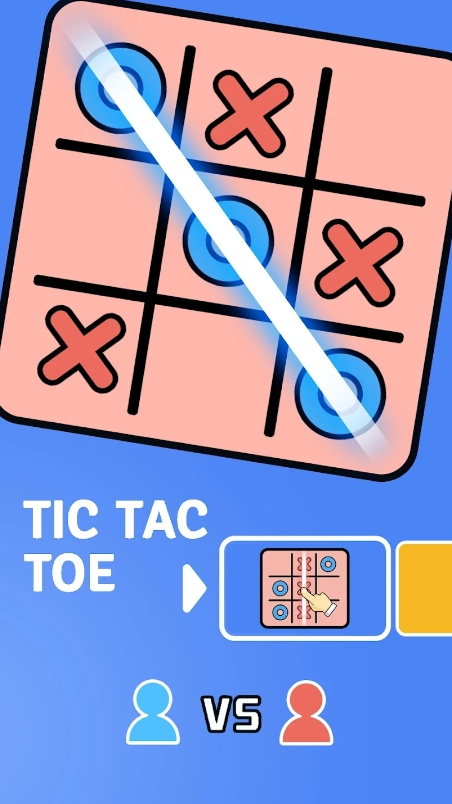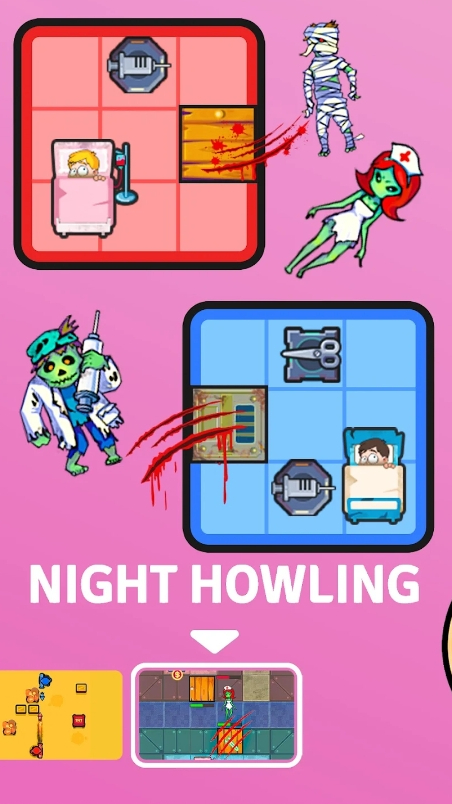 Checkers Classic Free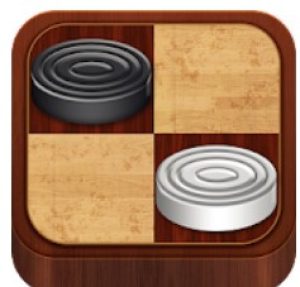 If you are a true checkers game buff, we have to bring your attention to the Checkers Classic Free app.
As soon as you have downloaded the app, you will be instantly transferred to the homepage. Here you will find several playing modes – e.g. One player, Two player, and Online.
After selecting the necessary one, you can add the player's name, select the preferred game mode and decide who will start the game. The first player has white pieces and another one comes with dark pieces.
The players should move their pieces in turns at a diagonal. If a player jumps over the other player's piece, he can take this piece from the board. The player who first takes all the opponent's pieces wins.
There is no need to worry if you have accidentally closed the app, as it will automatically save all the results.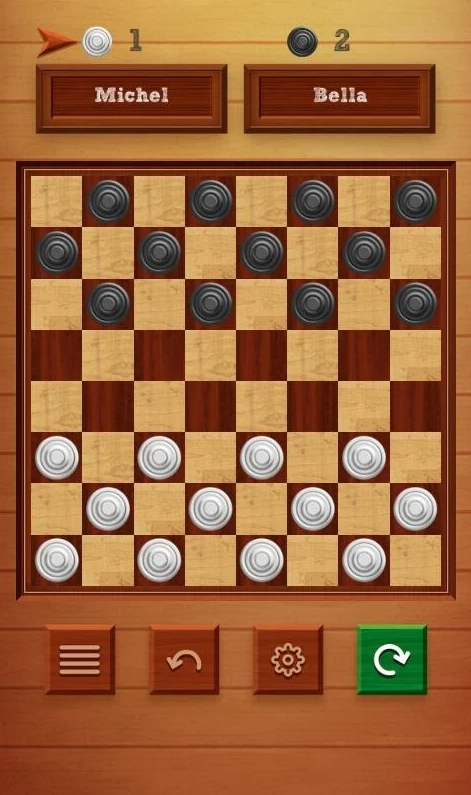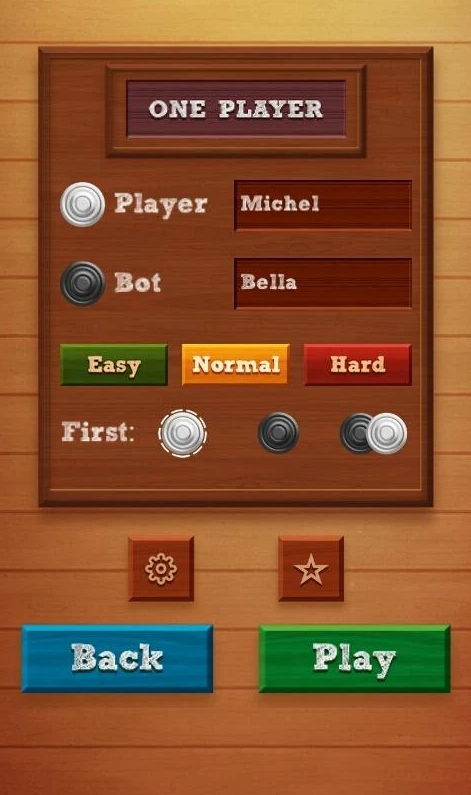 BombSquad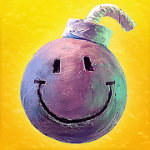 Do you have an explosive character or do you want to organize a small competition among your friends? Then we suggest you install a BombSquad on your device and you can make a real battle among your company.
The developers offer you to organize an explosive games tournament, which can be attended by two to eight people. Players are connected via the game itself, so each player needs to install a BombSquad.
You can participate in battles such as the Battle of Capturing the Flag or the Time Lapse Battle. In addition to the classic application, you can use BombSquat Remote and you will also successfully connect to your team. All mobile devices are used as controllers.
Simple control, excitement, and epics attract people, and they can really enjoy bombs and explosions!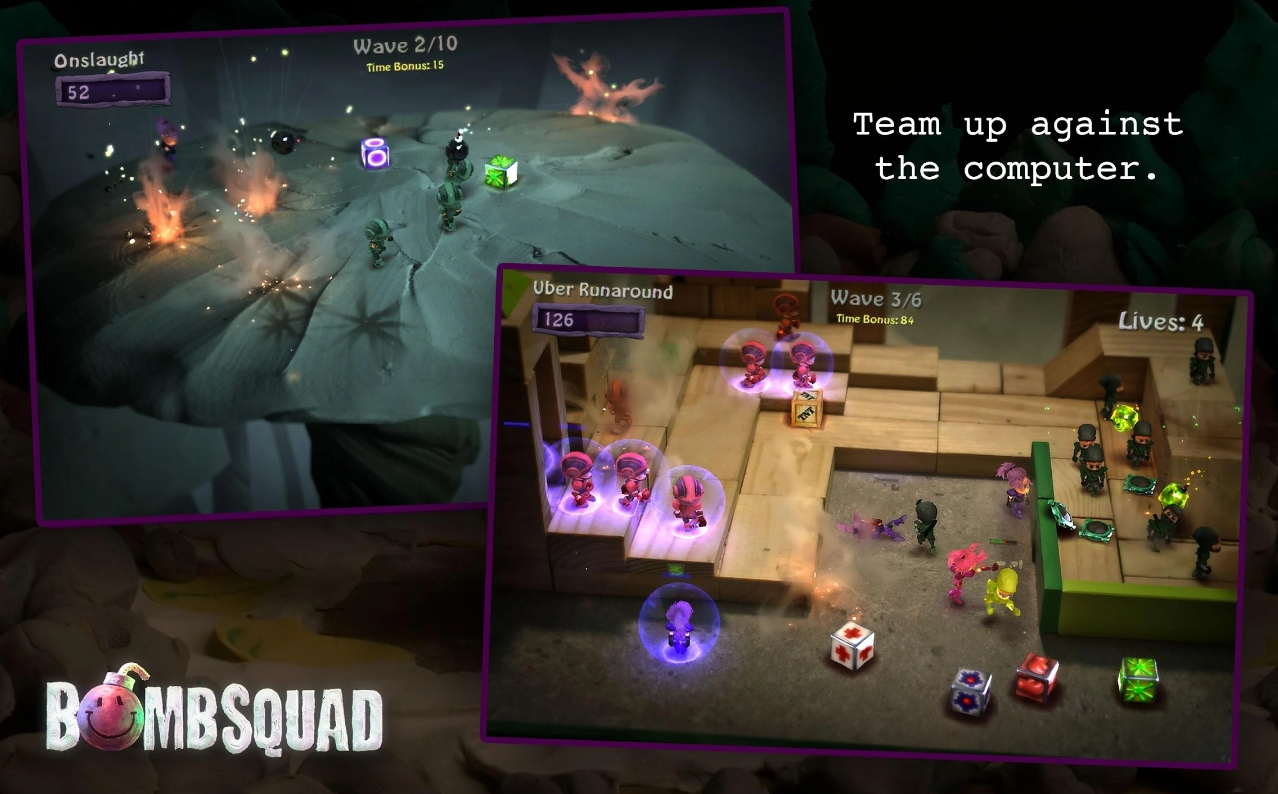 Hide Online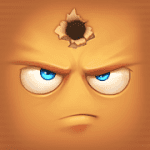 Do you still think you can play hide-and-seek only when you're in the same room? It may seem crazy, but we can assure you that you can really play hide-and-seek with your friends even from a distance. Hide Online is an exciting online game that will change the way you play games.
Here you can be either a Hunter or an ordinary player. The most amazing thing is that ordinary players can take the form of any object that is on the map. Become a toilet, box, or even a burger – so your friend will definitely not be able to find you.
In that case, of course, the game could be a real puzzle game. Therefore, the Hunter has a lot of weapons, which helps to find hidden players. Distance is not a barrier to hiding with Hide Online.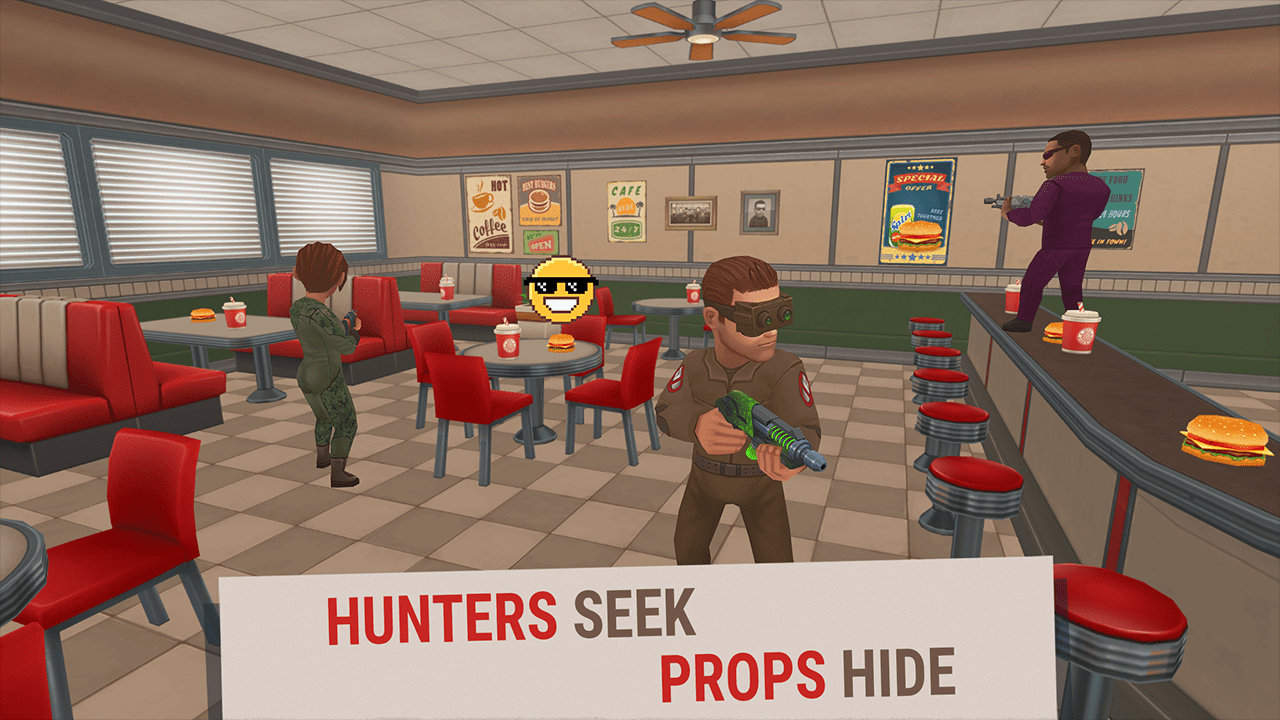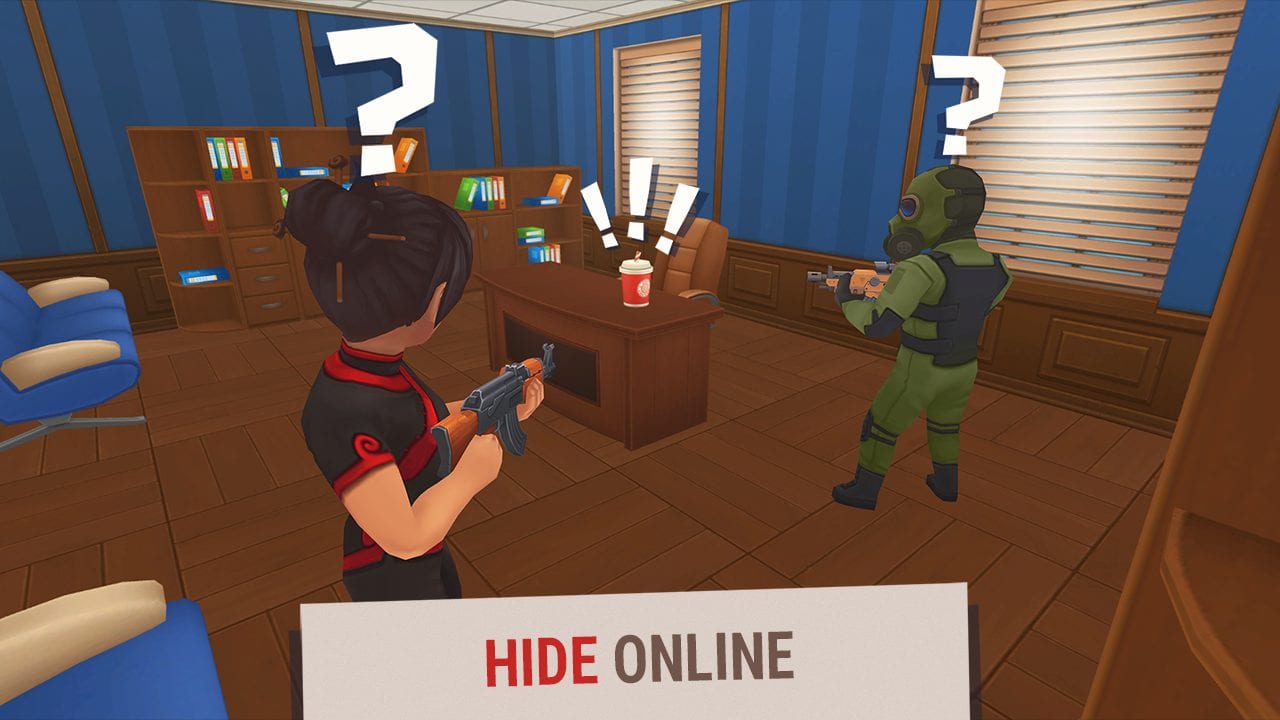 8 Ball Pool™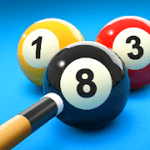 Billiards is a game where a lot of friends have to compete. We have found for you a game that will help you to organize the game in a one-on-one or 8-game tournament. Each match involves an opponent – it can be either a friend of yours who has joined you or a random player.
You set up your own cue and table. You have coins in your arsenal that you put on the line in every match. Of course, the winner takes the winnings. It is worth mentioning that you can buy your own ticket to top-level tournaments or just buy goods from the store with the coins.
You can play with your friends when you log in to the app using your Facebook account. So your friends who also play 8 Ball Pool™ can join you or even challenge you! You don't have to buy a table at home to host a billiards tournament.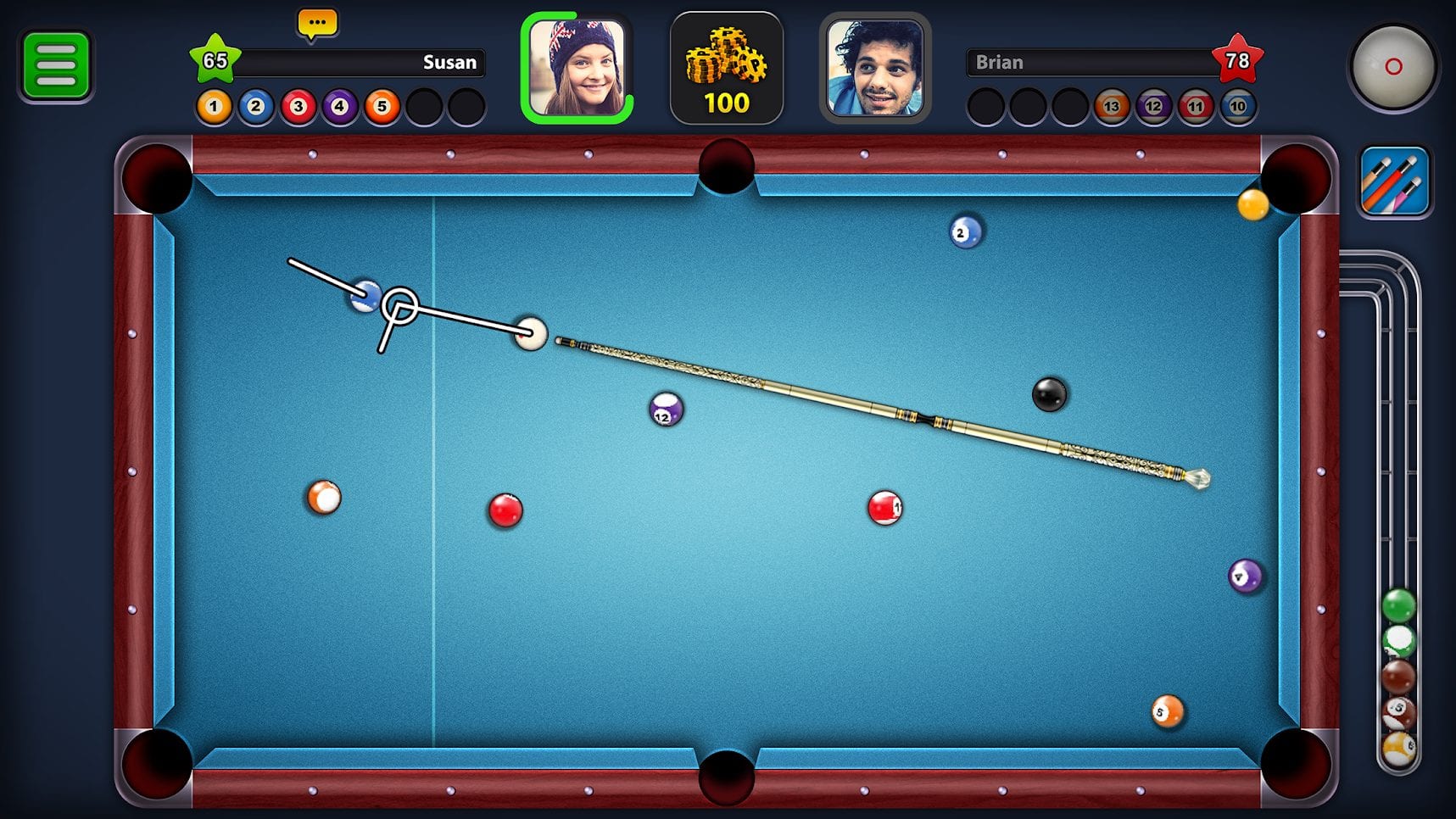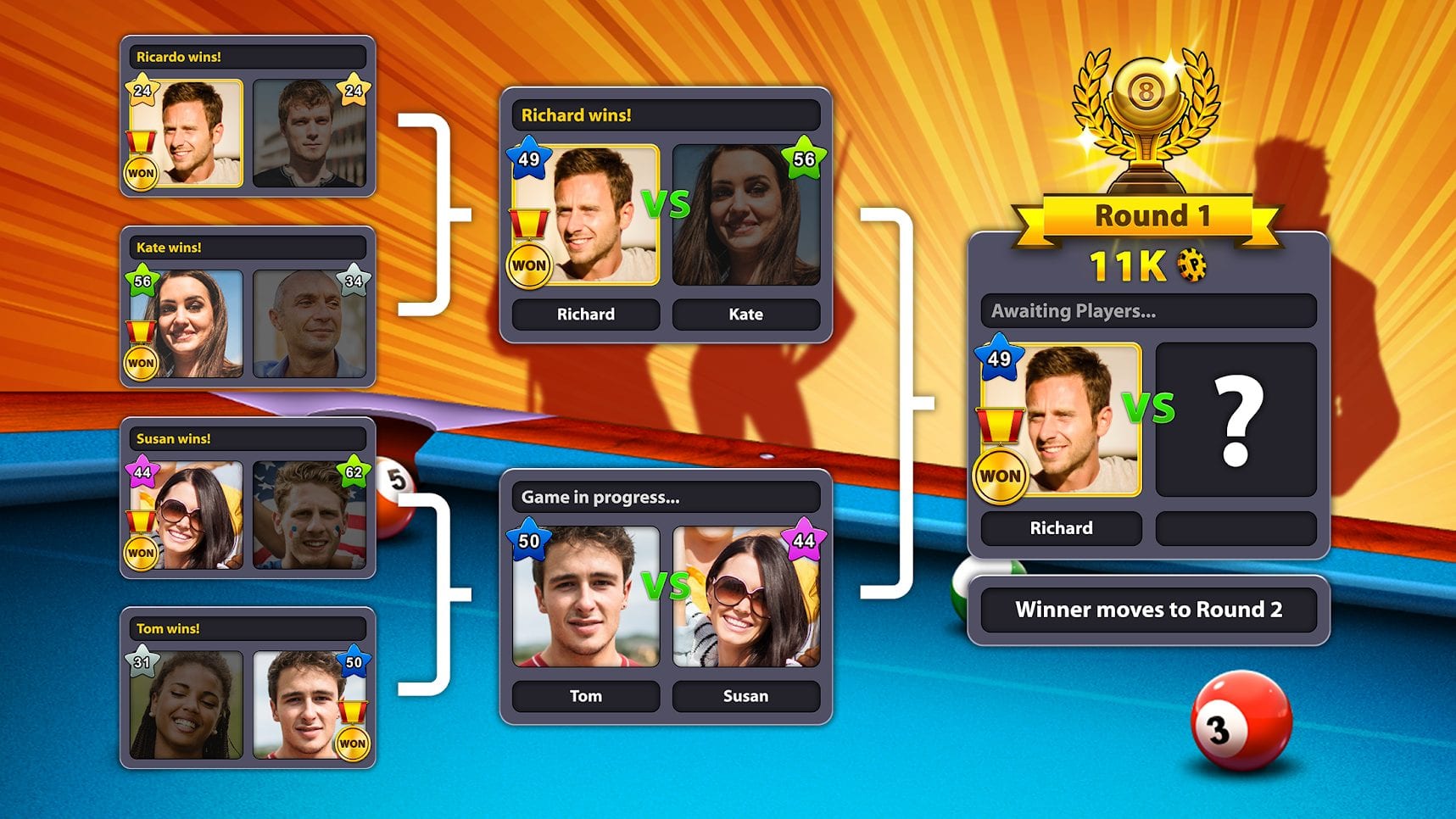 2 VS 2 Basketball Sports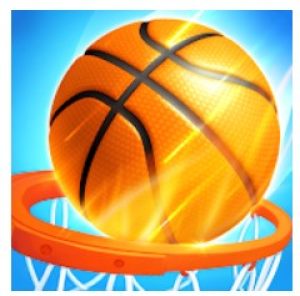 Do you like playing basketball? In this case, we have to advise you to try 2 VS 2 Basketball Sports.
First of all, we have to warn you that after downloading the app, you will have to enable a few permissions. Thereafter, you can get straight to the subject.
As you play, you will compete with worldwide opponents, train beginners, build a basketball dream team, perform a slam dunk, and receive money. Due to this money, users can purchase the preferred ball court, basketball ball, or unlock various players.
Moving on, the game comes with a very user-friendly interface. On the left side, you will find an integrated controller that provides convenient navigation.
There are also three buttons on the right side of the screen. Press the suitable one to fulfill the desired action.
Furthermore, the game boasts pretty colorful graphics that will immerse players in the magnificent basketball atmosphere. The characters and locations are thoughtfully developed.
In general, the game has quite a good rating on the market. But we have found several significant disadvantages – sometimes the game hangs and comes with ads.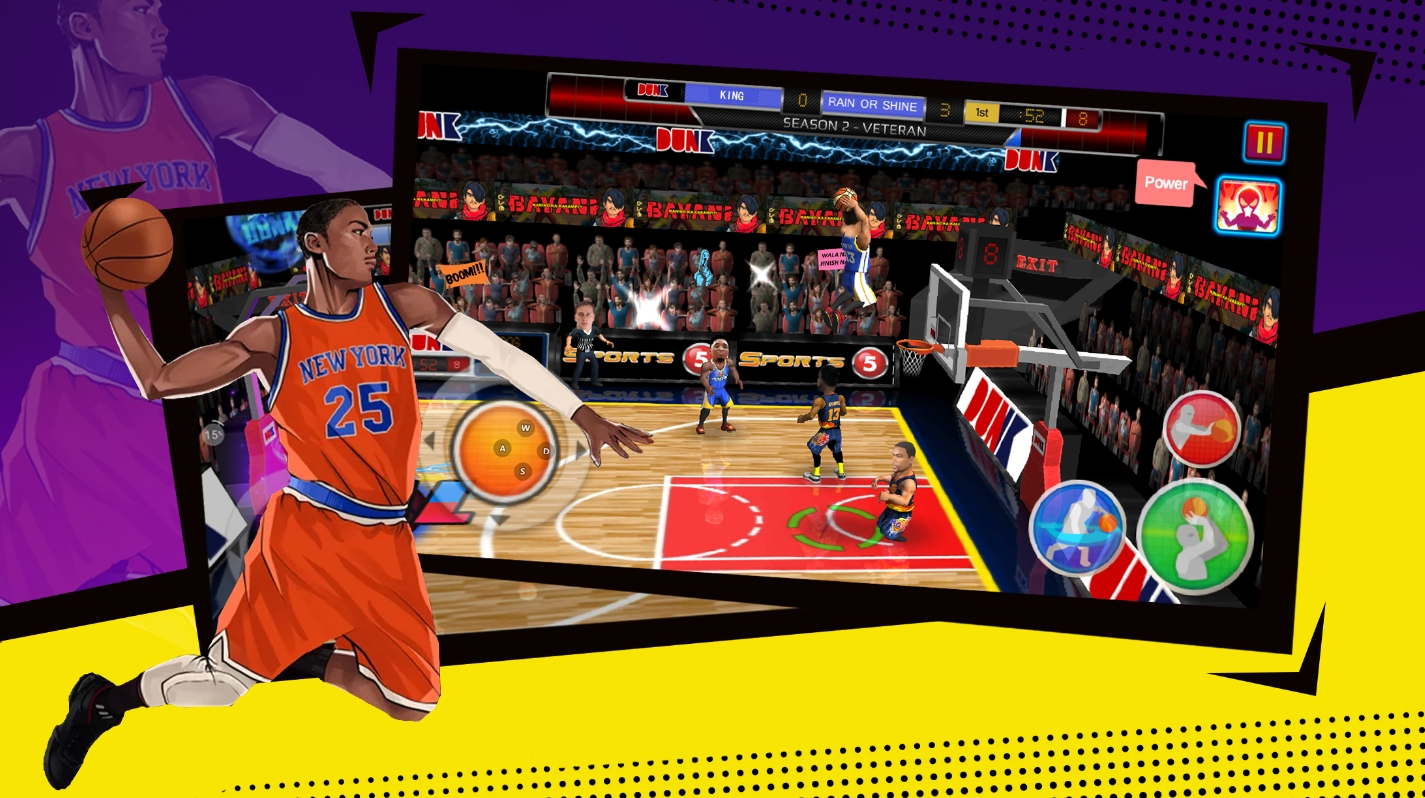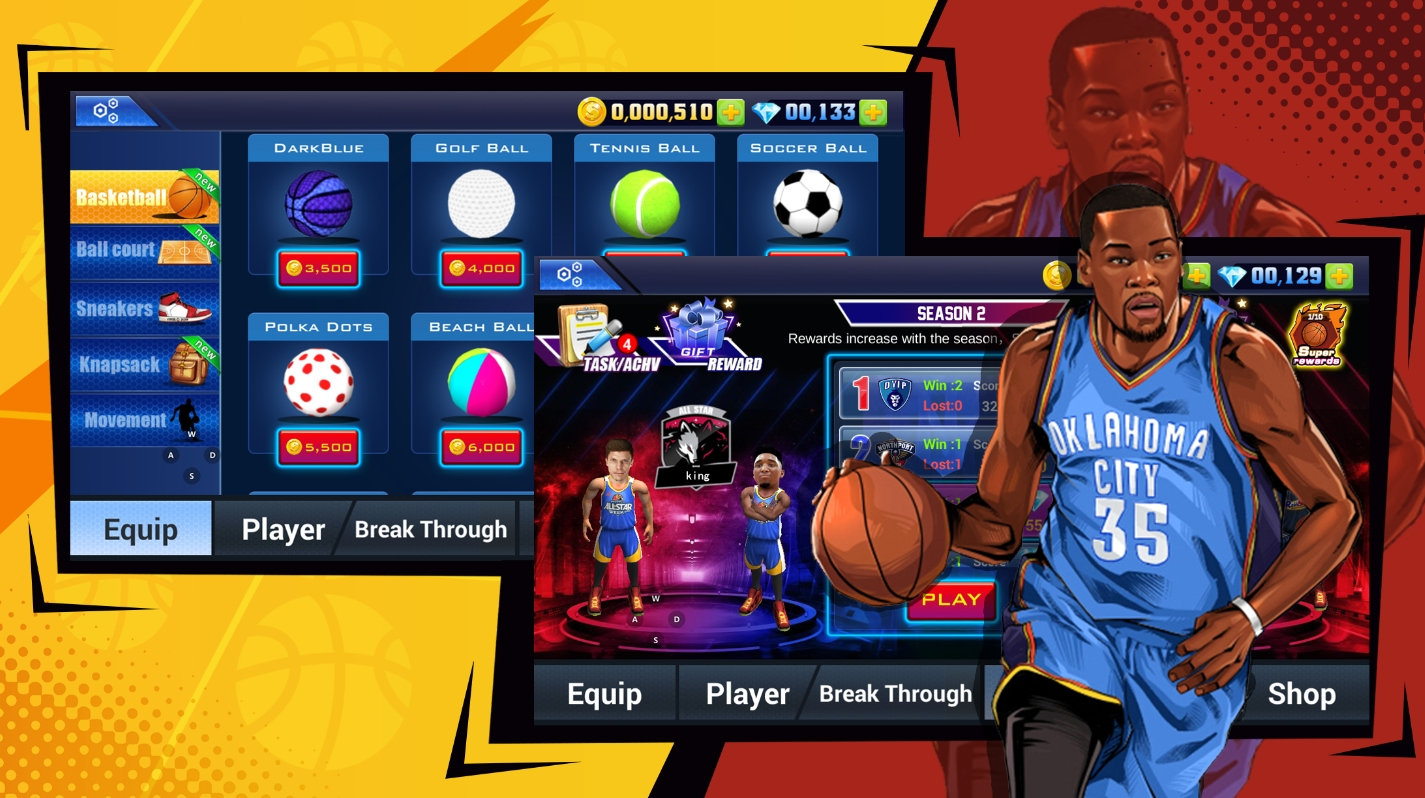 Stickman Party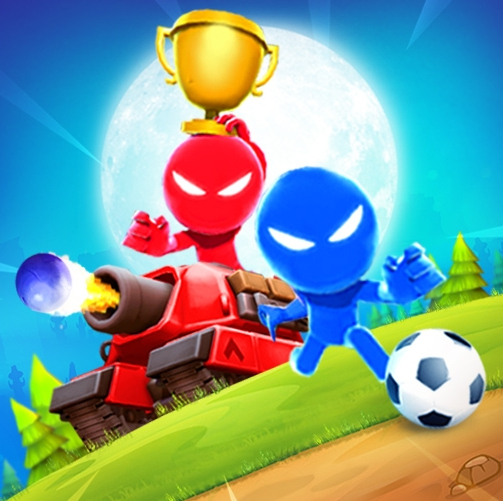 This app is basically a collection of multi-player games that you can enjoy on the same device. The thing that makes it stand out this the fact that you can add up to 4 players at once. Yeah, it might not be comfy to play on a small phone that way, but you'll be okay with the tablet.
All the mini-games covered by the app are beyond simple. Most of these are remakes of classic games, but there are a couple of unique options, too.
For instance, there are classic tanks, soccer, rally racing, bouncing balls, and more. There's even one that imitates a coloring book in case you want smth more chill.
The rules are short, and the controls are intuitive, so you'll get to dive into action right away. You can always re-read the rules if needed, though. The app doesn't require Wi-Fi, so you can play it at any time needed.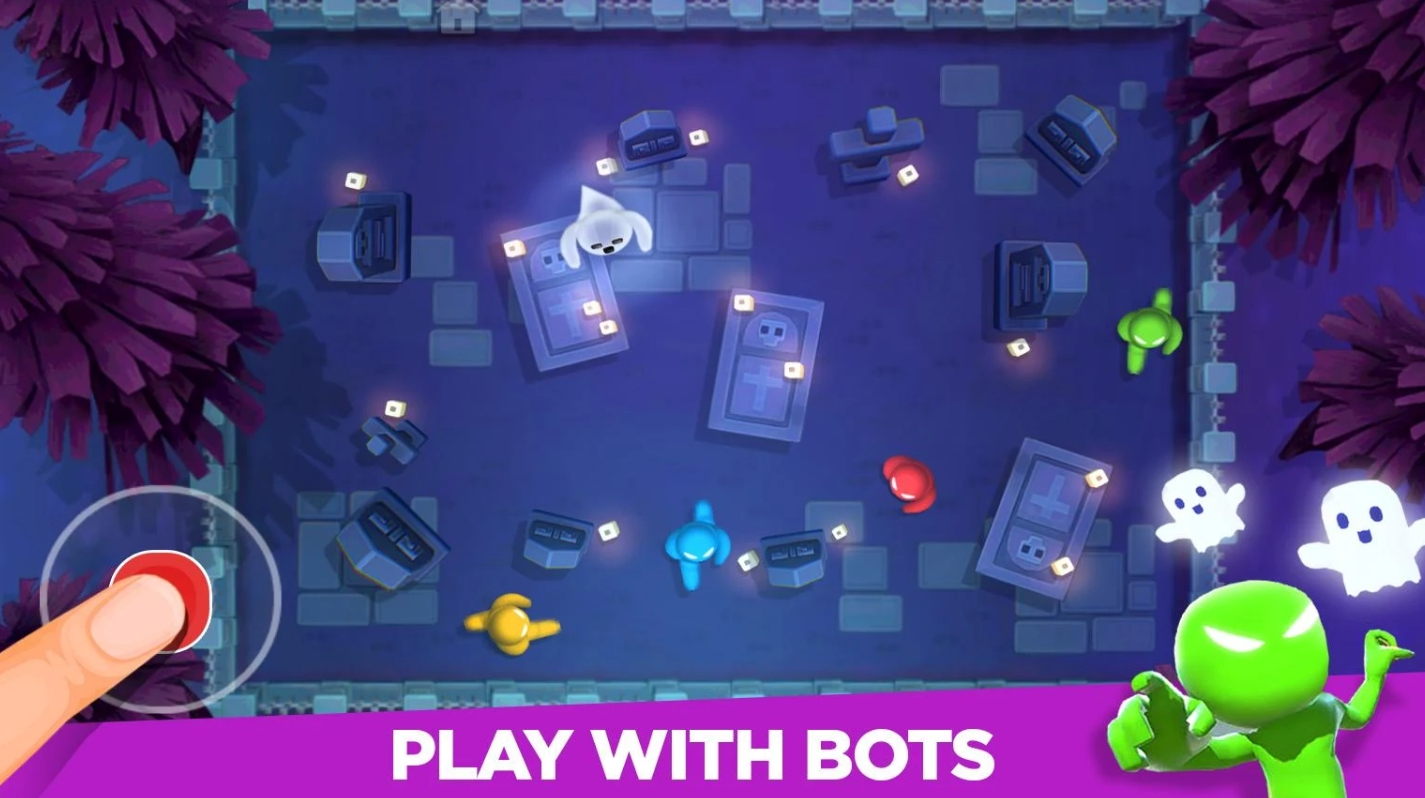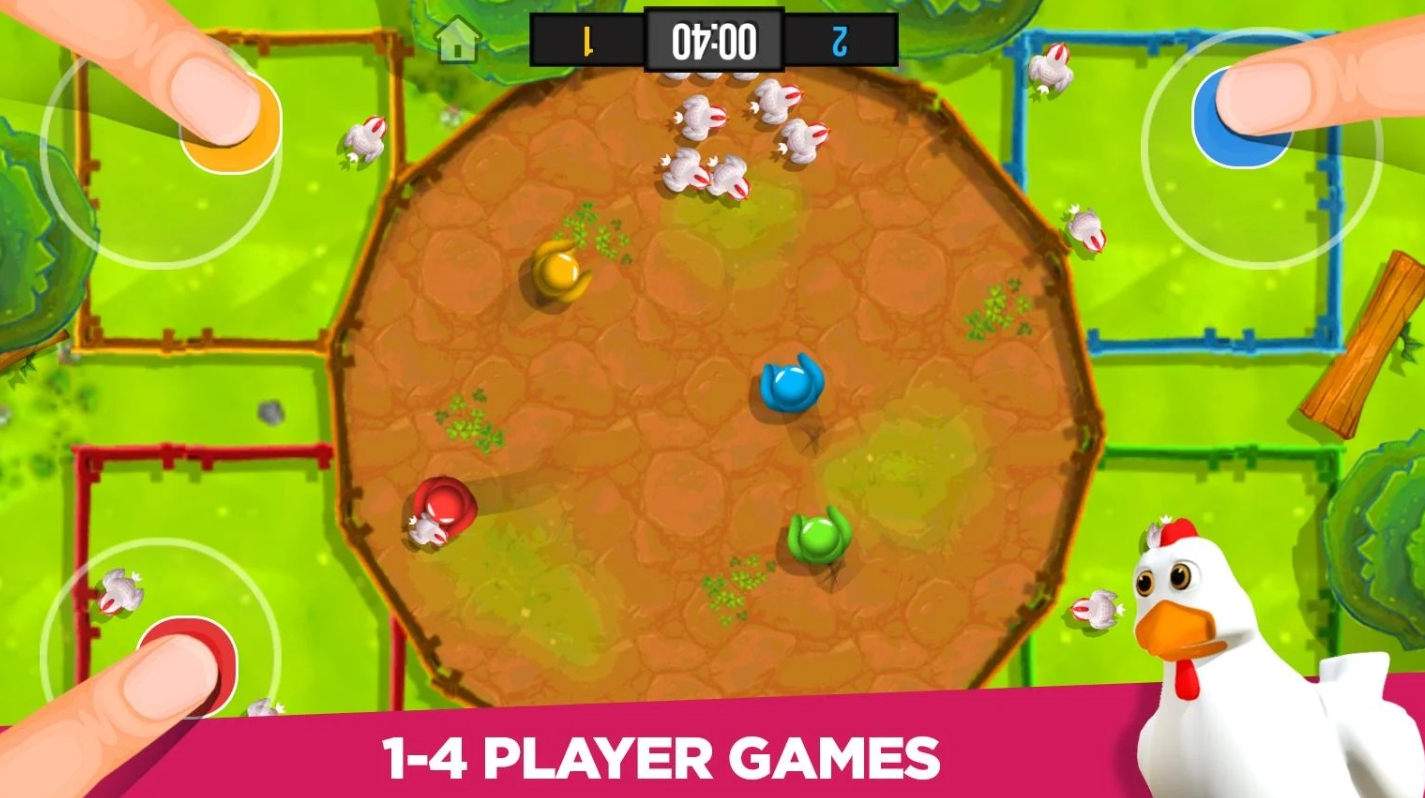 You may also like: 5 Best Connect Four Multiplayer Games
Party 2 3 4 Players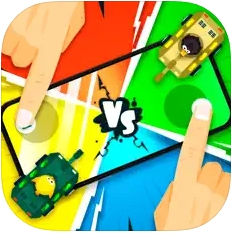 Lastly, there's an app that lets you duel your pals in various mini-games. Just like the previous one, this app lets you add up to 4 players, so it's suitable for bigger companies (it's better to play on a tablet that way, though).
There are such games as tank battle, soccer, non-stop dush, runner, and way more. The new ones are getting added from time to time, so you won't get bored. You can also adjust the difficulty lvl to cater the gameplay to your needs.
In case your pals are not around, you can still continue playing against the AI contests. And don't think those are not challenging, they will test your skills every time.
The mini-games come with stunning graphics that are both bright and minimal. You'll get to fully focus on the duel and uncover your full potential. You can also save the score of all matches to find out who is worthy of a winning cup.