A microphone for the PC is used for many different purposes: it can be as a chat via Skype with loved ones, as well as voice communications between team members in online games. Sometimes there are situations when a microphone is necessary, but it is not possible to use. There lots of reasons for it: from the simple lack of a working microphone to a damaged socket on the motherboard of the computer itself.
Why use a smartphone as a microphone? For the main mass of people, it is not very clear. Indeed, it is easier to buy a separate microphone to your PC. But those who communicate via computer with special programs and who are keen on expanding the functions of their mobile can create the microphone based on a conventional phone. In this case, the machine becomes an analog laptop, a webcam with integrated microphone.
Let's look at some applications that will help to transfer your smartphone into a real microphone.
Easy Voice Recorder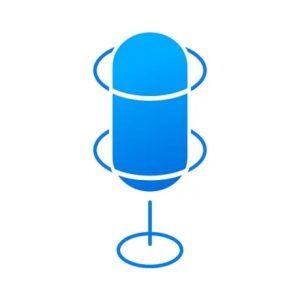 Easy Voice Recorder will help you in any situation. The simple voice recorder is as easy to use as possible but contains all the features you need. Take it with you to an important meeting, a difficult lecture, or a class.
The app allows you to create excellent quality audio recordings even if the sound source is quite far away. You have absolutely no time constraints on the number of recordings. Listen to the created audio files as many times as necessary.
One-click lets you speed up or slow down the recording. This feature makes working with recordings as comfortable and productive as possible.
Easy Voice Recorder is suitable for smartphones, tablets, and smartwatches. You can instantly send the resulting recording via email or messenger to your fellow students and colleagues.
The app can easily be used in an audio diary format. A great idea for those who don't like to write down their thoughts. Besides, you will be able to conduct music rehearsals, listen to the result, and note the dynamics.
A convenient menu will help you to easily navigate the library of recordings and quickly find the necessary file. The app supports 3 audio formats: PCM, AMR, and MP4. Easy Voice Recorder is a simple and multifunctional voice recorder that is great for all kinds of purposes.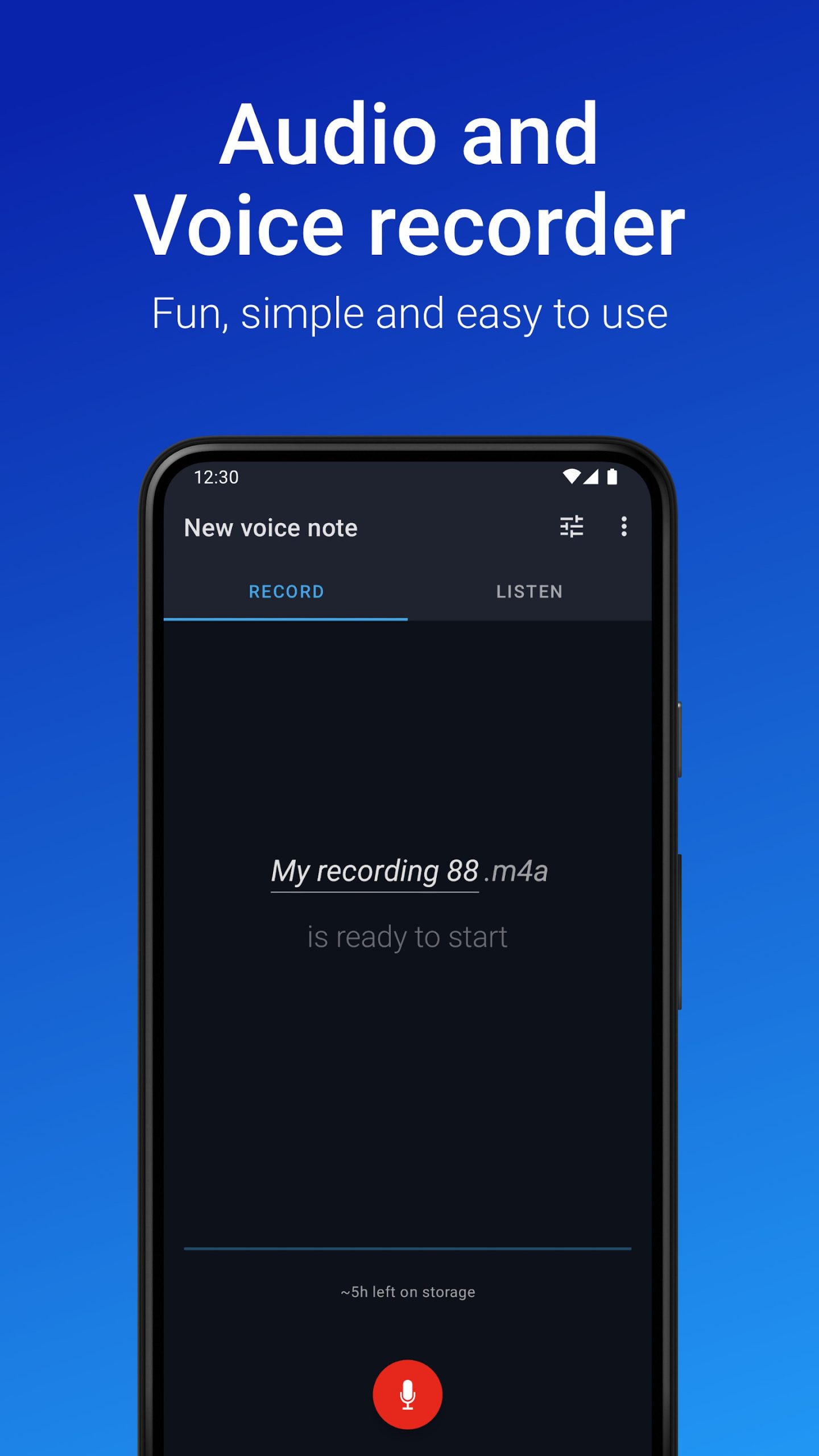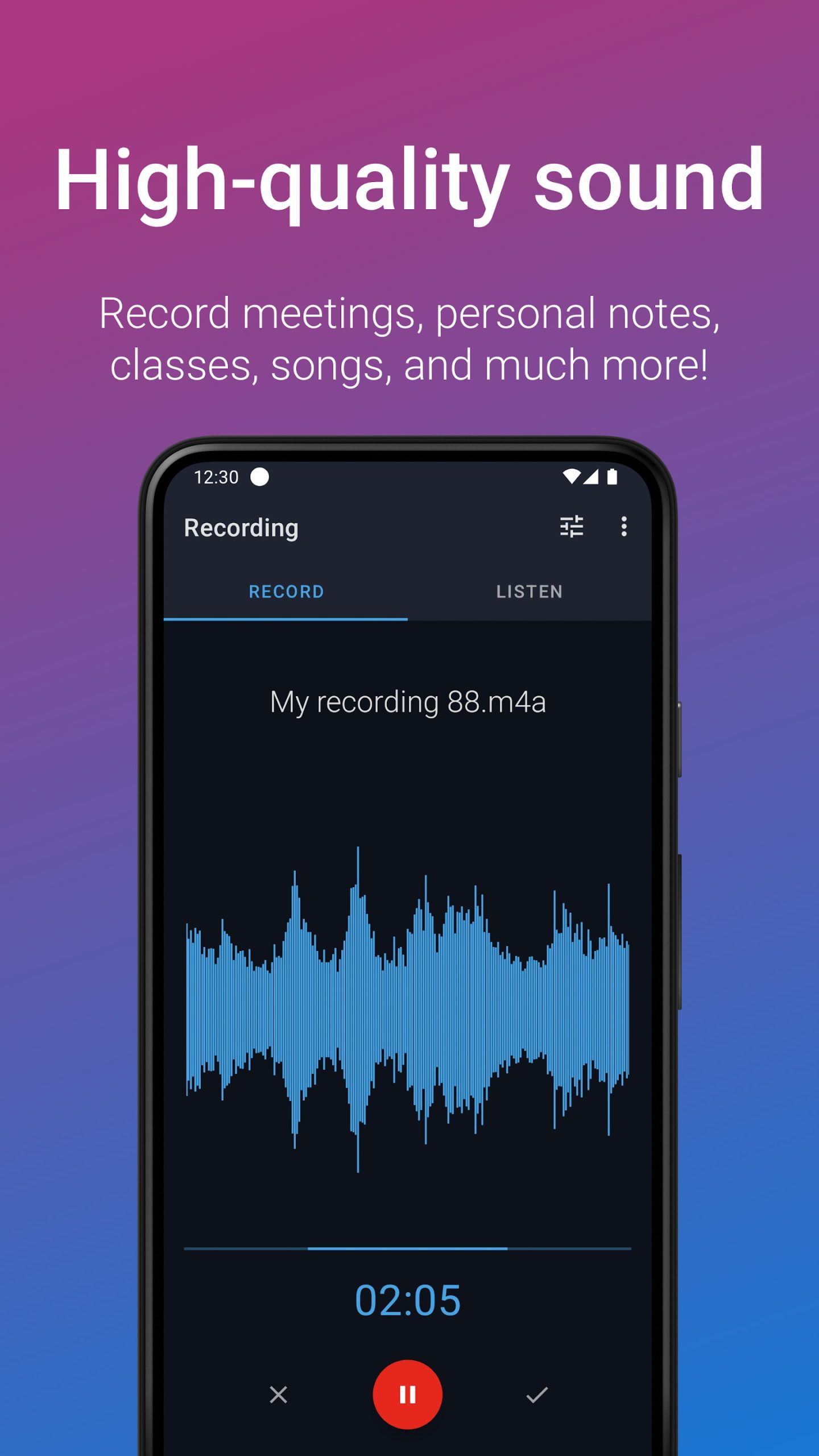 You may also like: 11 Free Microphone Blocker Apps for Android & iOS
Air Microphone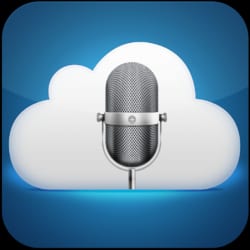 Air Microphone app – connect your iPhone to Apple TV or compatible audio amplifier to turn the smartphone into a wireless microphone. It is interesting enough, isn't it?
And it is not difficult to use. You just need to enter the menu and find any device with AirPlay support. It remains only to slander the speech, the sound of which you want to make louder and clearer, straight to iPhone audio receiver.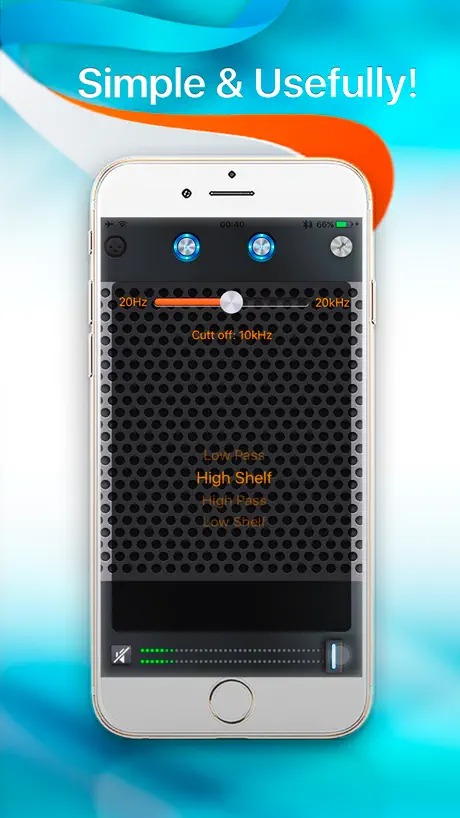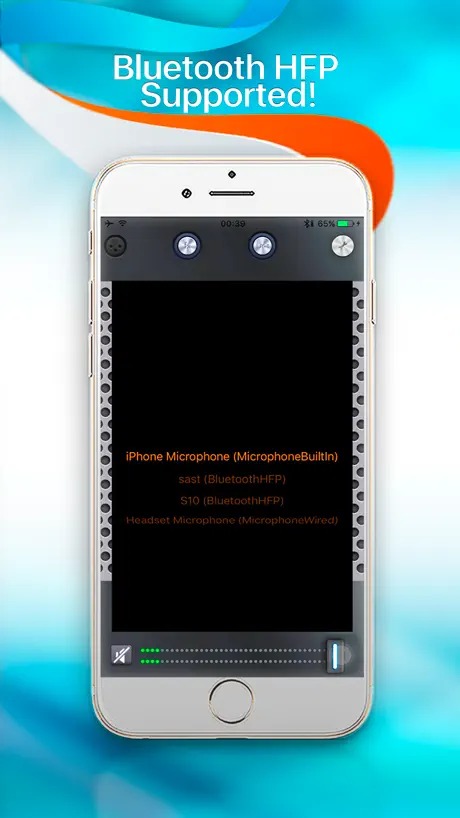 Microphone by Gaz Davidson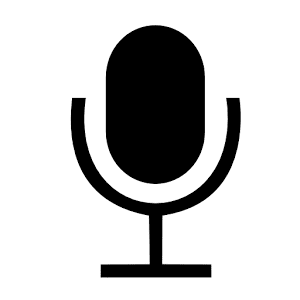 This app will turn your phone into a real microphone.
To start, you need a cable with a connector jack 3.5. Connect it to the phone, open the app on your phone and activate it. Then you need to connect the other end of the cord into the jack on the computer sound card. Everything is ready! You can enjoy your voice!
There is a handy feature in which the application continues to run even when the screen is off. The app is simple to operate and does not have much advertising.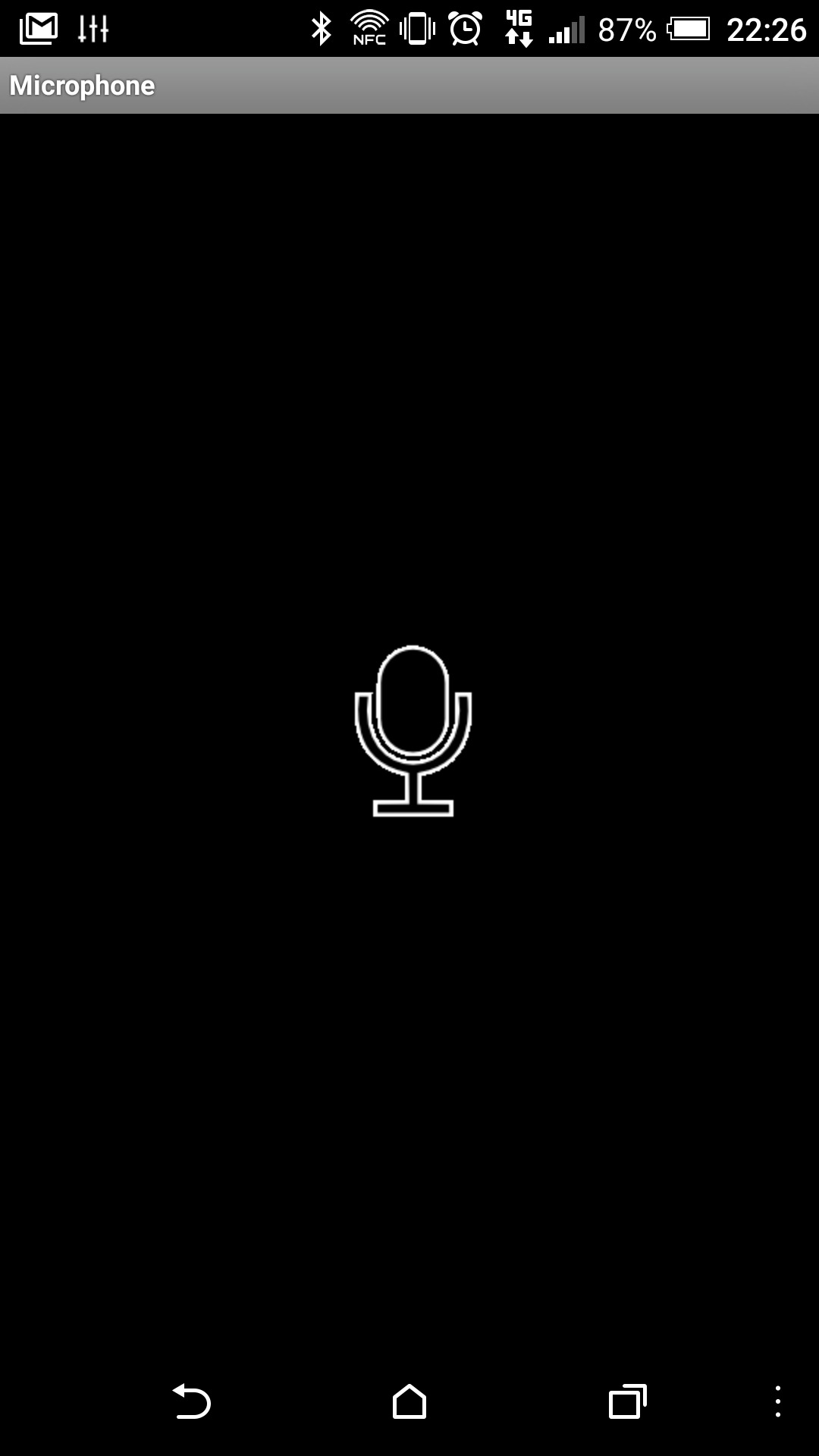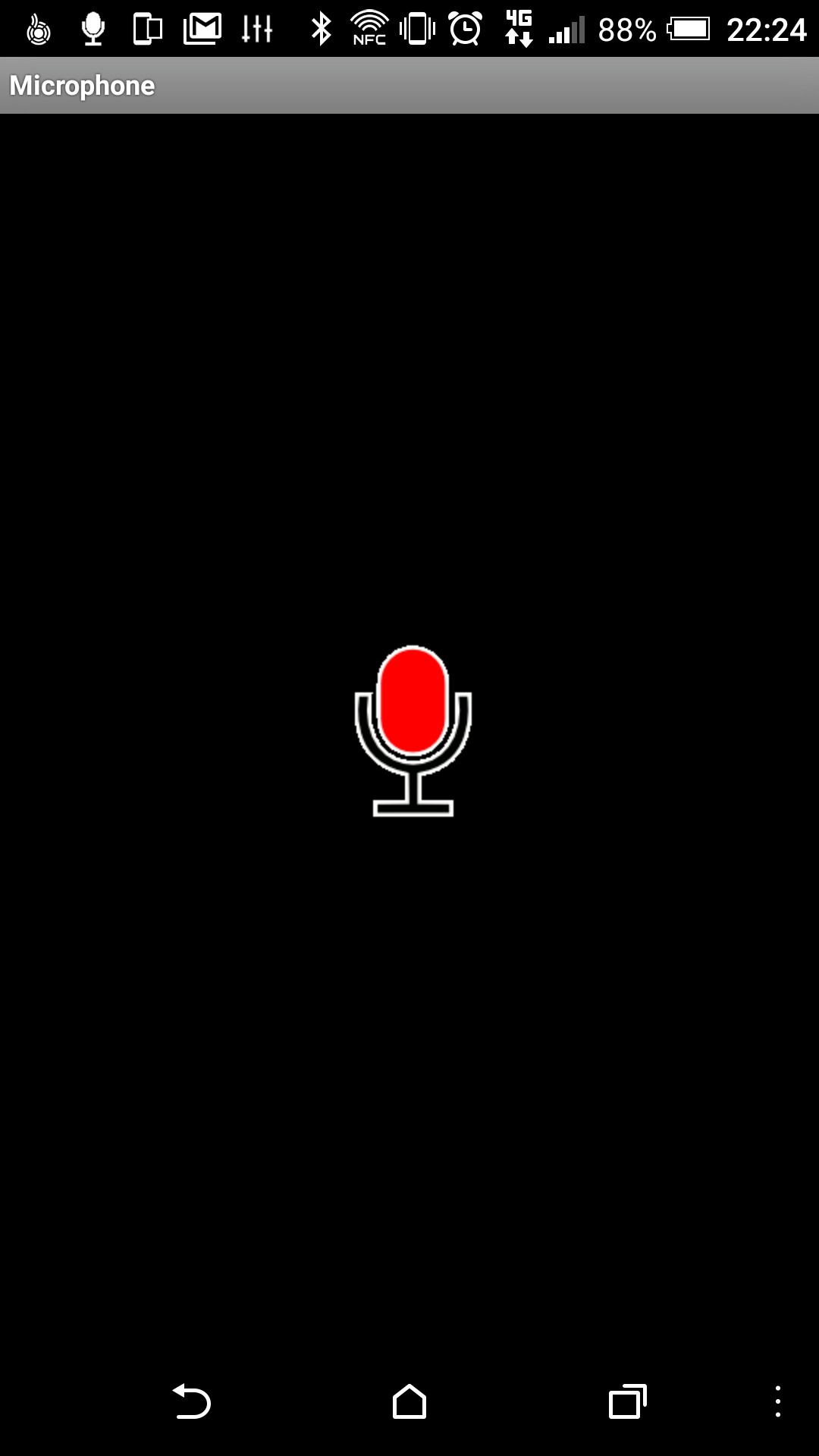 Pro Microphone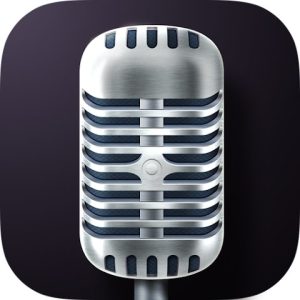 Pro Microphone is an app with which you can turn your smartphone into a microphone. You can use sound effects, add background music and save audio.
The program is created for fans of singing karaoke. The utility is able to simulate different types of microphones: studio, condenser, and dynamic. It is possible to use sound effects to change your voice.
The service has a built-in professional equalizer. You can use it to adjust the bass power, vocal volume, and high and low frequencies.
The utility is a full-fledged virtual recording studio. You can add tracks from your smartphone as background music while singing and save audio. There is a voice editor and overdubbing.
The app allows you to set individual sound parameters for each microphone. It is possible to select the power of the music and enable the metronome.
The utility has detailed information about any microphone. You can find out: the type, purpose, and features. Use the built-in player. The audio player allows you to immediately listen to a saved recording.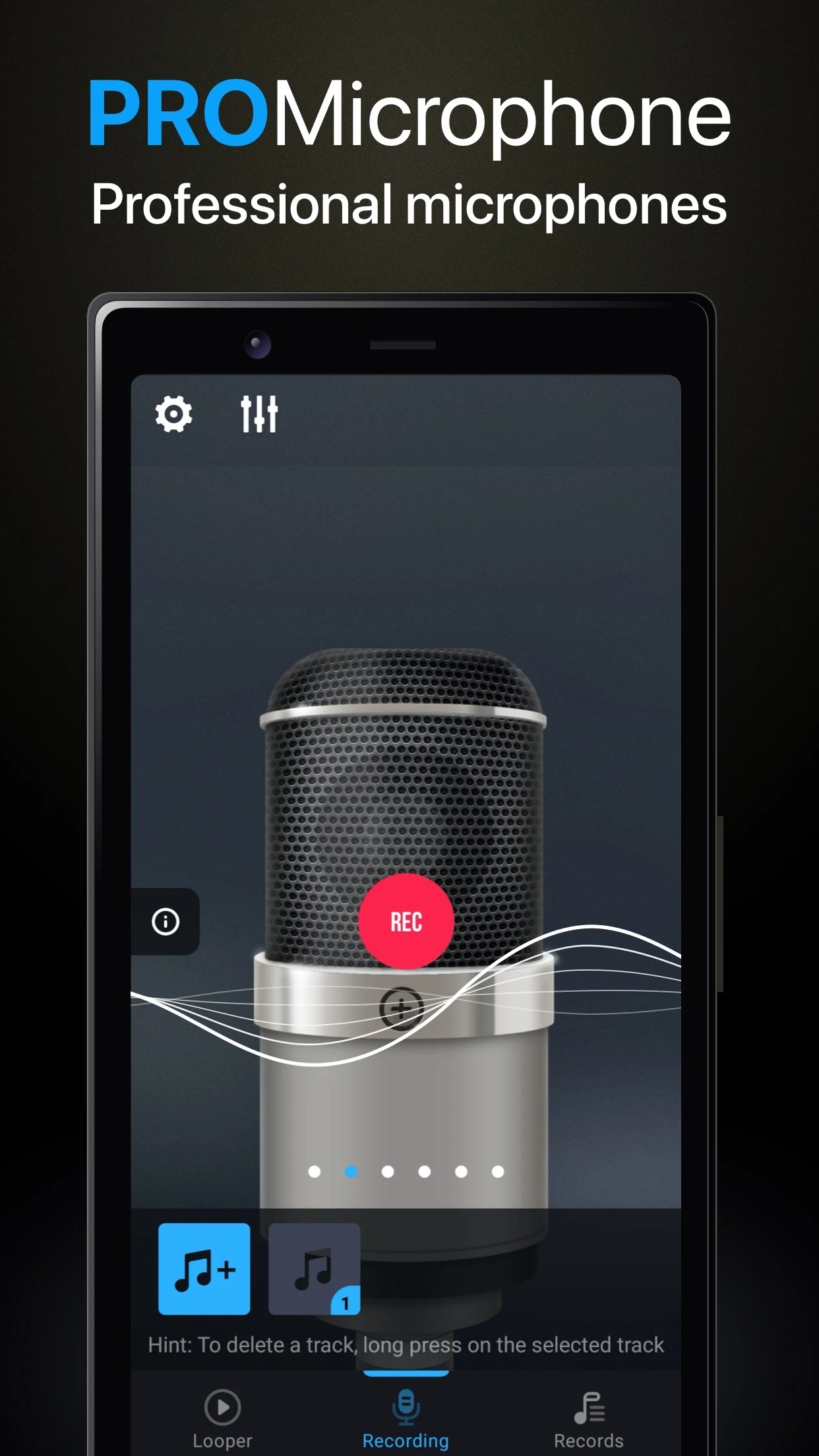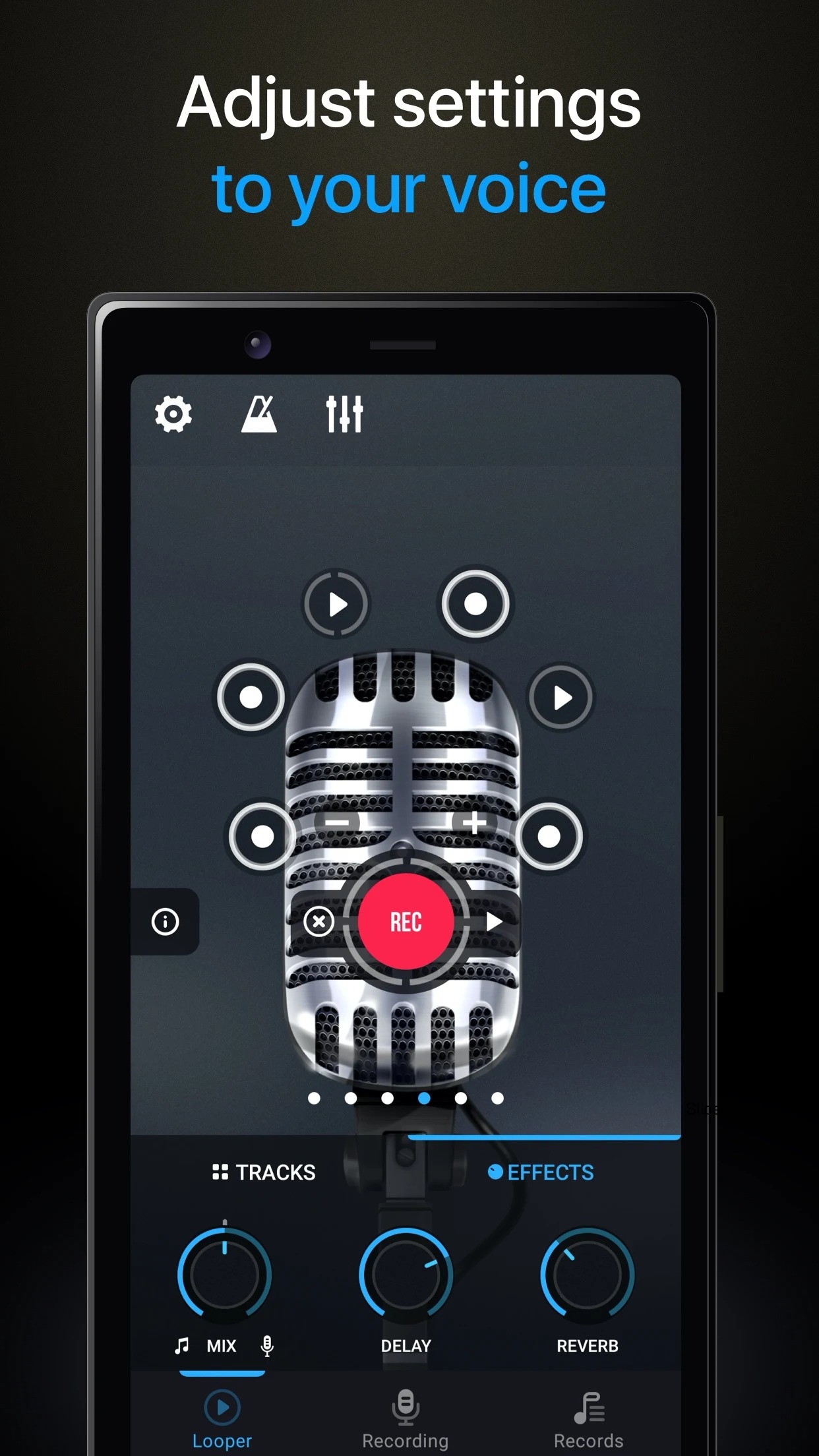 Microphone by Wonder Grace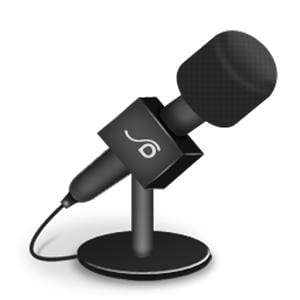 This application is unique in that it has an acoustic router. You can also find a stereo amplifier, two playback modes (mono or stereo), the equalizer adjustment, sensitivity adjustment. The app allows you to select the sampling rate. There is support for widgets and Lock Screen.
The Microphone app turns any phone into a microphone which can be connected to any stereo system, keyboard or headphones via the cord!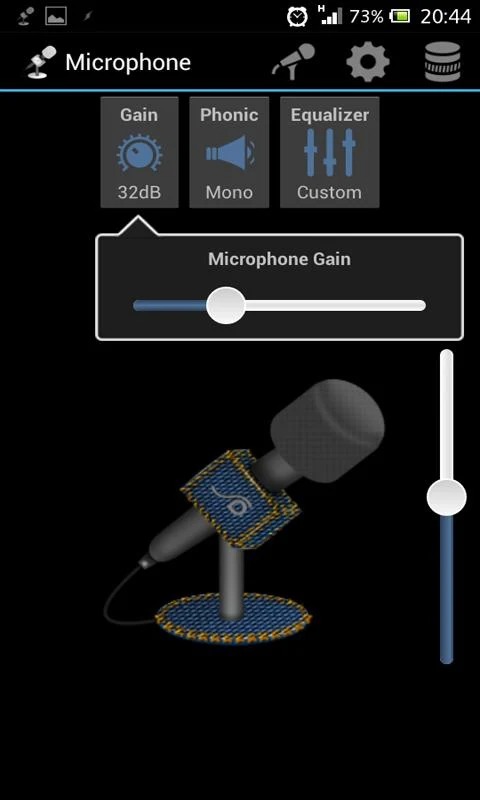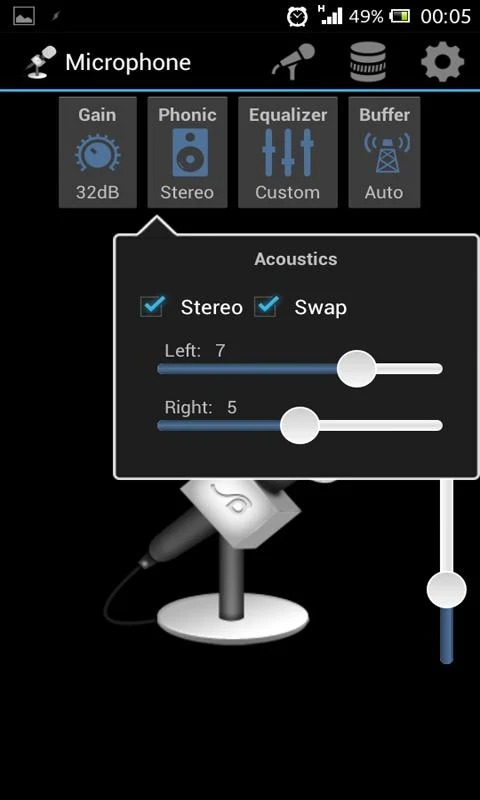 Live Microphone, Mic Announce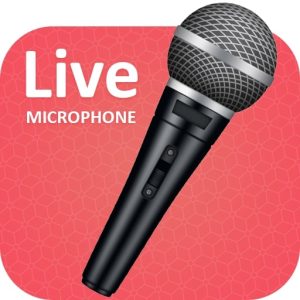 Love to sing karaoke, but don't have a microphone? Do you want to entertain your friends and surprise them? Then install this mobile app right now and turn your speakers on full blast.
The app is a virtual microphone that is always available to smartphone owners. Install the app, connect your phone to a desktop computer or laptop and enjoy powerful and high-quality sound. You will always be ready for an extraordinary situation with a real microphone right at your fingertips.
The app also allows you to use your smartphone as a loudspeaker. This is a great idea for teachers, lecturers, and advertising workers. Use your phone from an unusual angle. give lectures, create presentations and do impromptu concerts.
Live Microphone is suitable for both professional and personal use. You can also record audio so you can use it later at your discretion.
The program allows you to not only amplify your voice but also improve the technical characteristics of the sound. Reduce echoes and improve sound quality with a single click.
The app is absolutely free and only takes up to 6.5 MB. Surprise your friends and become the star of the evening with Live Microphone.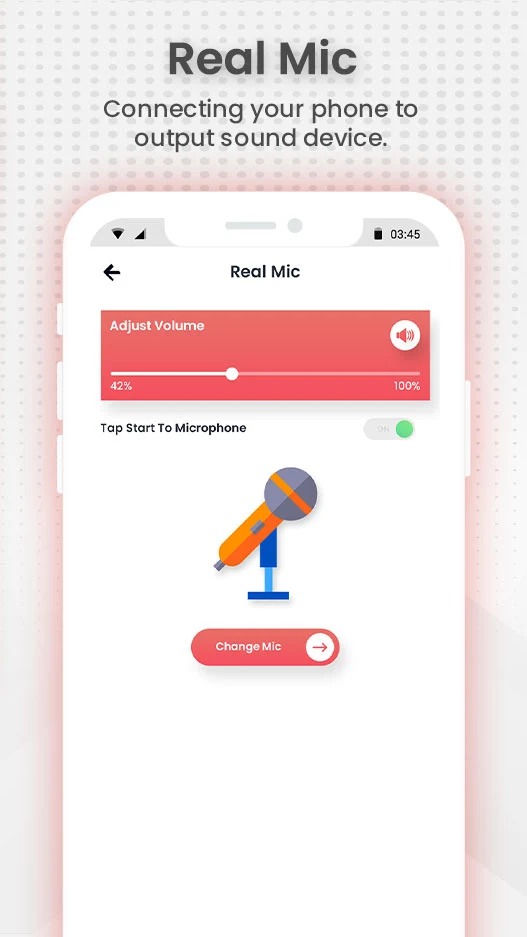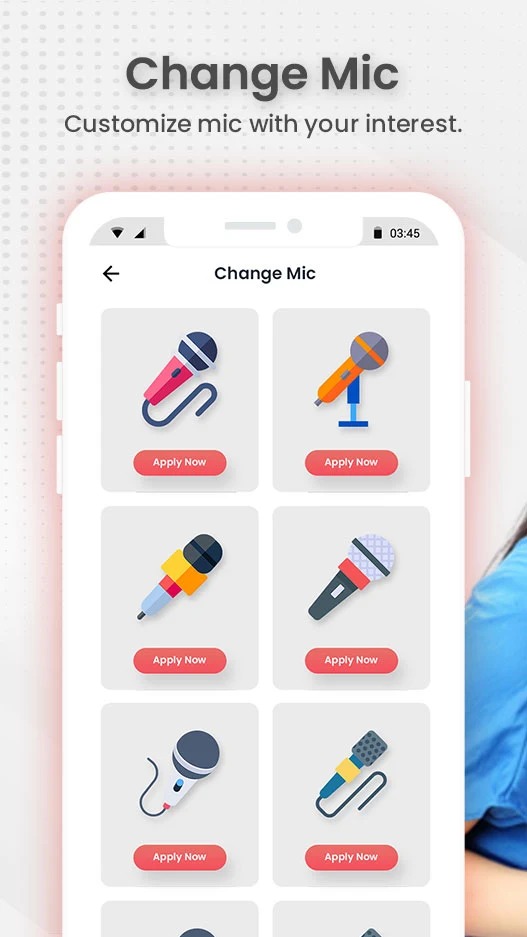 Microphone – Hearing Aid
This is a remarkable and easy-to-use mobile application.
Test the built-in microphone and speaker of your phone, use your device as a loudspeaker or an external microphone.
All this you can do with the app Microphone – Hearing Aid.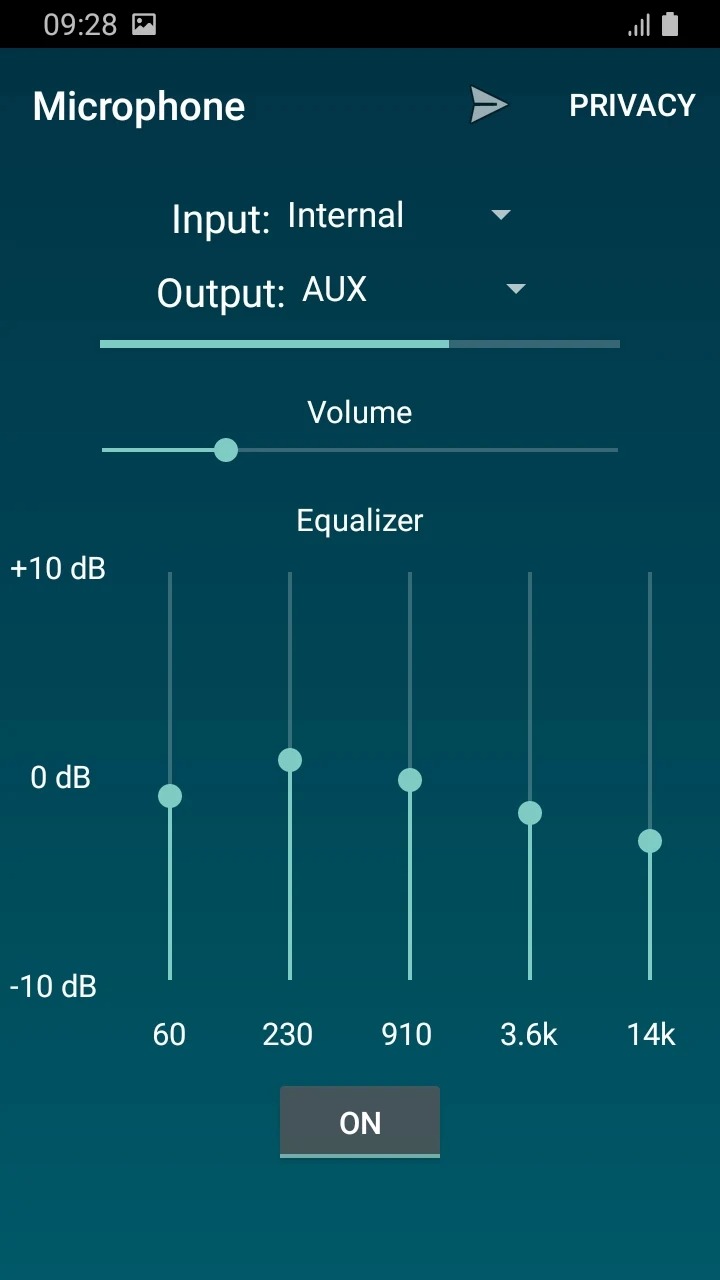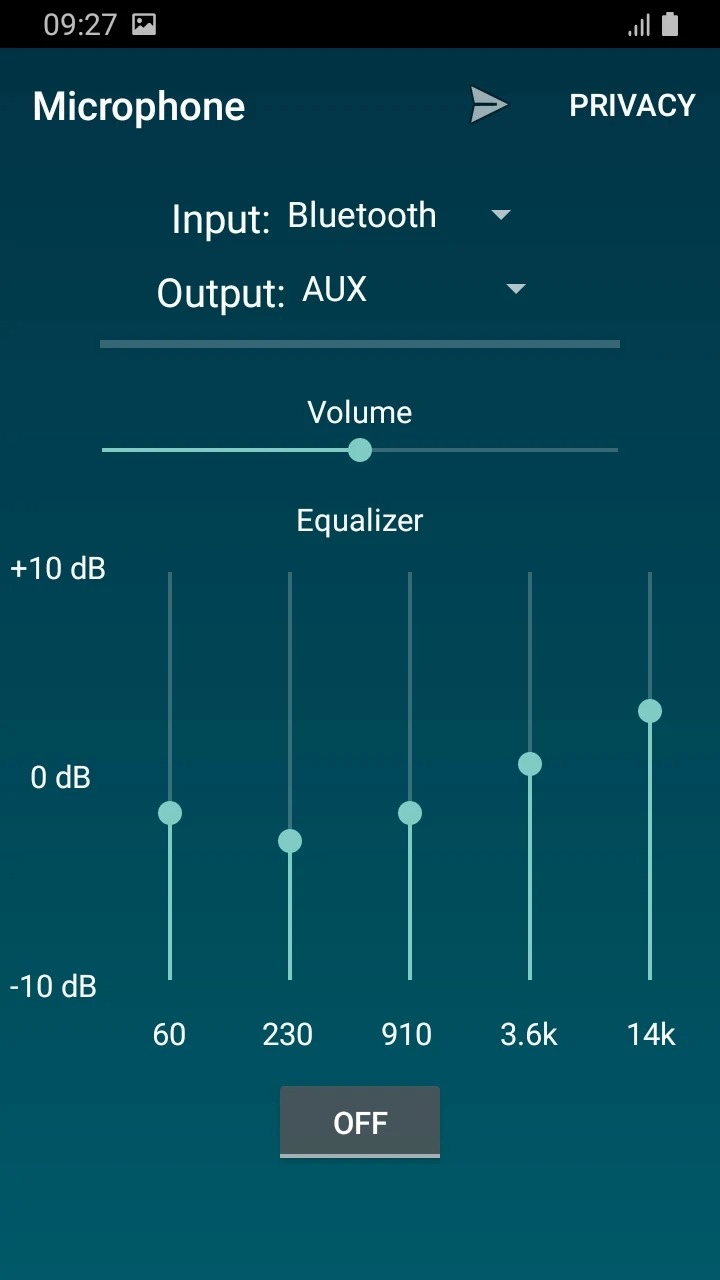 AirMic – WiFi Microphone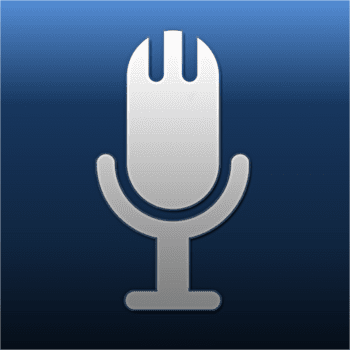 Imagine, that you are at a conference and you need to make a huge audience hear you. With this application, you can turn your device, connected to the TV screen, in the whole karaoke system.
The program helps to transmit a sound signal obtained from your idevice. Availability of a wireless access point WiFi provides the received of the signal at a distance of 100 feet. The quality of the sound remains consistently good.
Key features:
Wireless sound transmission from idevice to the remote computer.
The ability to control the volume on the computer.
The program automatically detects and connects to a remote computer.
You can connect up to 4 idevices to one source.
Remarks: for WiFi connection, you'll need an iPhone or iPad and a computer (or laptop) with the operating system of not lower than Windows XP or Vista. These devices must be in the same subnet. The installing of AudioReceiver application on both devices – is a prerequisite. Do not forget to pre-enable an AudioReceiver application on a remote computer.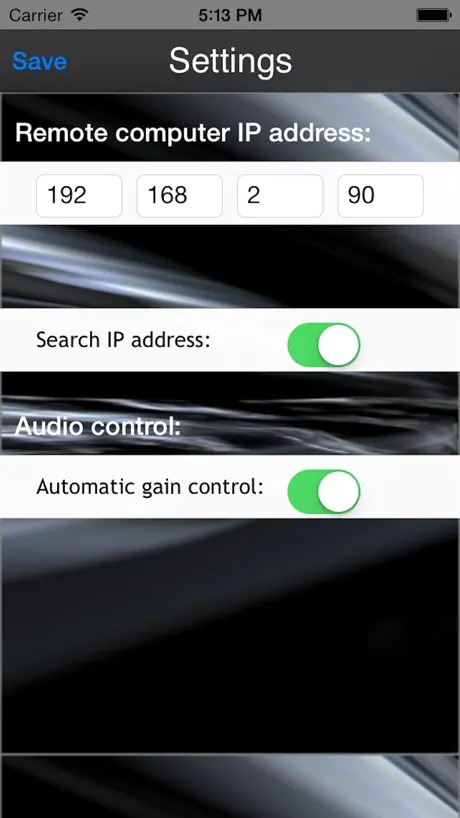 You may also like: 11 Best Voice Access Apps for Android & iOS
Megaphone Free

Each user of IOS device should have this app on their phone! All you need – is to connect your device to the speakers with an amplifier and you will get a quality sound. Everything is very simple. Being on a party or any other place where you need to use your phone as a microphone or speaker – download the app and your voice will be heard. Forget about buying an additional microphone. The app will do everything for you.
Easily connect your device to your speakers or stereo system using a cable with Jack connector. Now you will be heard exactly!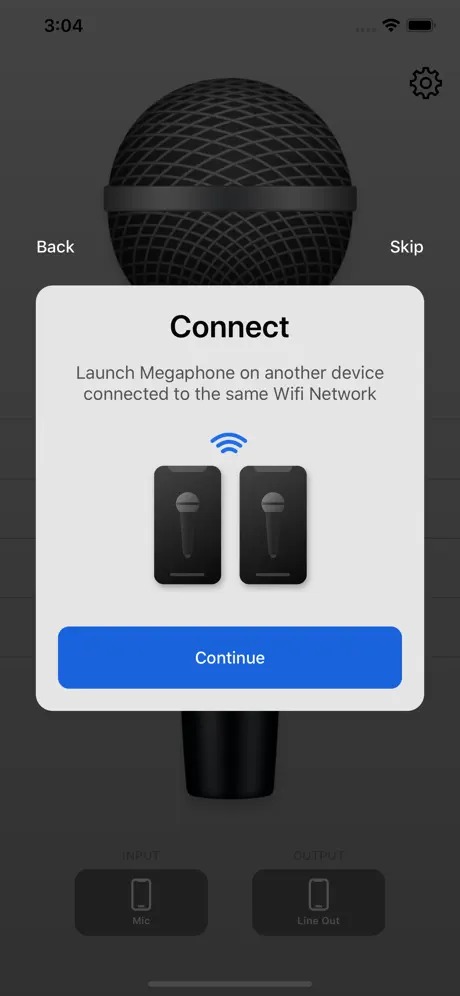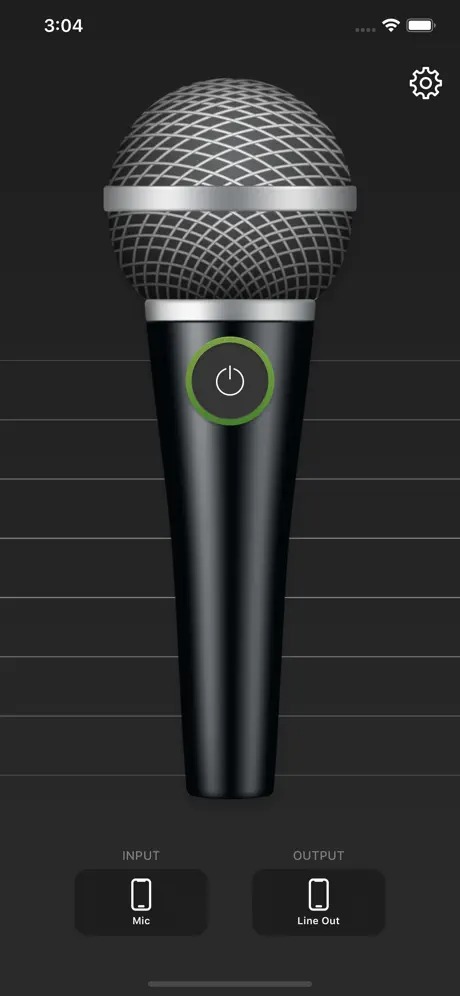 PocketAudio (Microphone)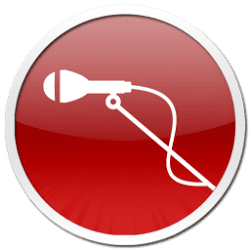 Do you think about buying a new microphone for the computer, but you have not got the extra money? Then the app PocketAudio will come to your rescue.
With this program, you can record voice on the mobile device and the audio recording will be saved on your computer.
In addition, with this application, you can easily communicate through such programs that require microphone connections as Skype, AIM, Yahoo, etc. Let your companion enjoy the high-quality sound of your voice!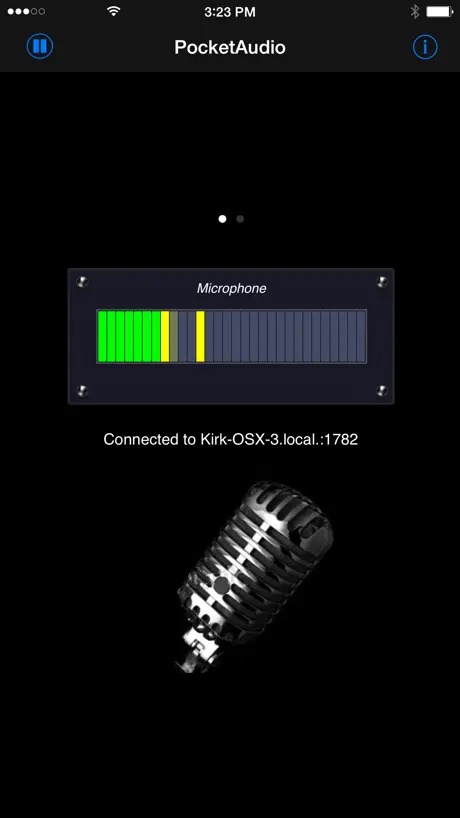 Mega Mic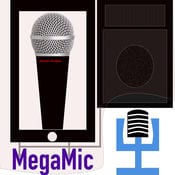 Use your phone as a microphone. To start, you need to purchase a cable to the headphone jack. One end inserts into the iPhone, the other – is connected to the speaker, computer, game console or something that has the AUX output. Now your phone will work as a voice amplifier.
Along with the application Mega Mic, a portable microphone is always in your pocket. There is a function of the voice delaying.
If you have any problem with the background noise, just it is enough to reduce the volume of the speaker.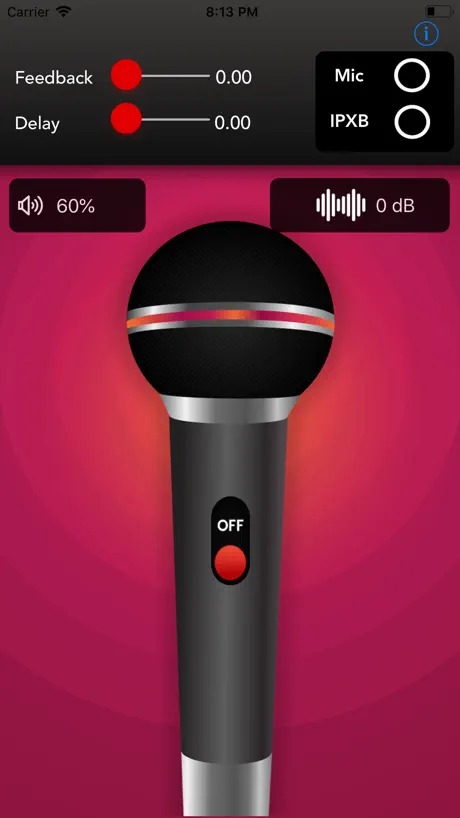 Audiphone, Microphone & Loudspeaker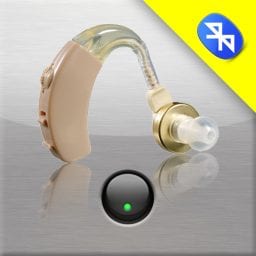 Together with the application Audiphone, Microphone & Loudspeaker, you will hear clearer. Turn your phone into a speaker or even a microphone. This application has the support of Bluetooth-headset.
The app allows you to hear your interlocutor better. And to achieve the best sound quality, it is recommended to use headphones. Another feature of the application – you can use your phone as a microphone for karaoke without purchasing any additional devices.
Let your voice be louder, make others listen to you just by using this app.
The application has three distinctive features: it can be used as an audiphone, a microphone or a speaker. There is a headset support.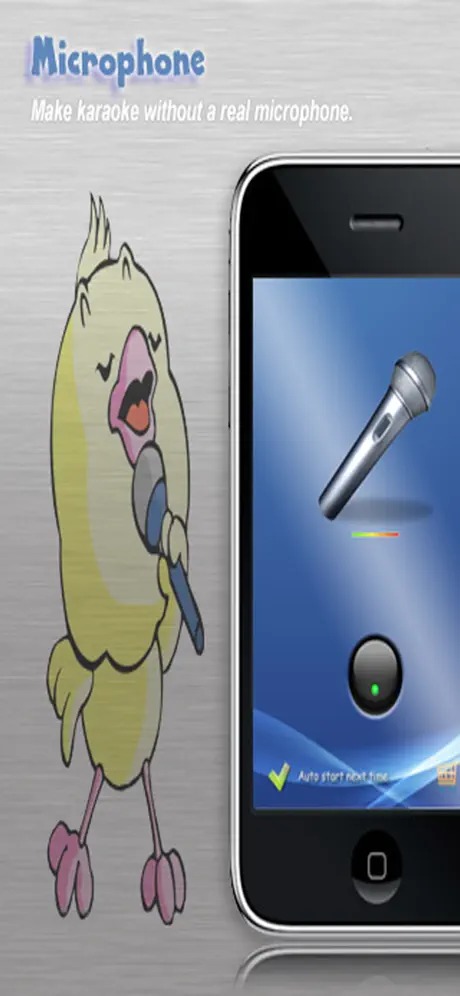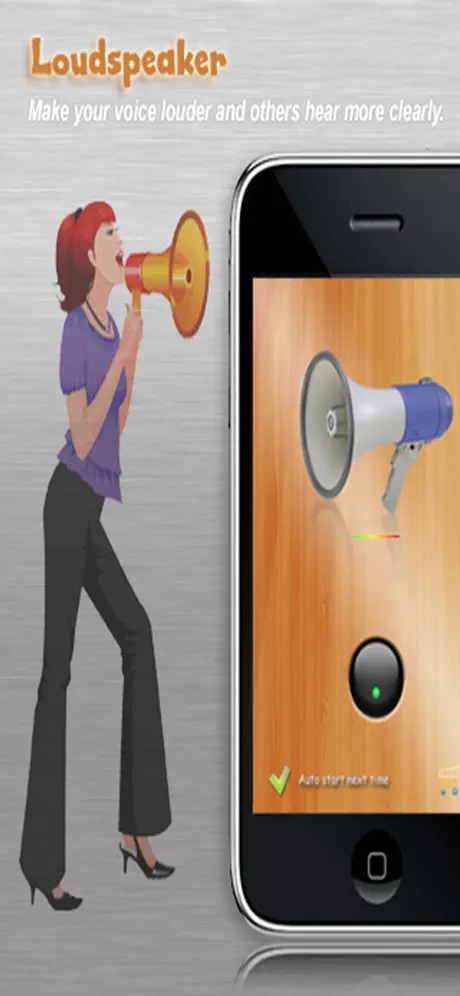 Microphone Pro S (No delay)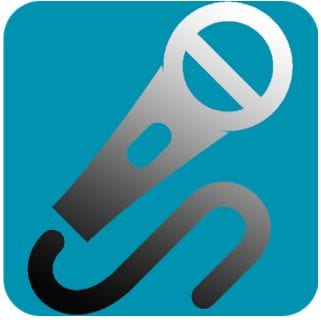 With this application, you can connect the internal microphone of your phone to the headphones or external speakers. Speak as if you are on stage – without voice delaying and with clear sound! Now, you do not need a professional microphone.
It is important to note that the program does not support Bluetooth because the sound transmission can be delayed.
To operate you just need to connect the phone to the headphones or external speakers. Also, this application allows you to use your phone as a karaoke microphone or a microphone to address the audience.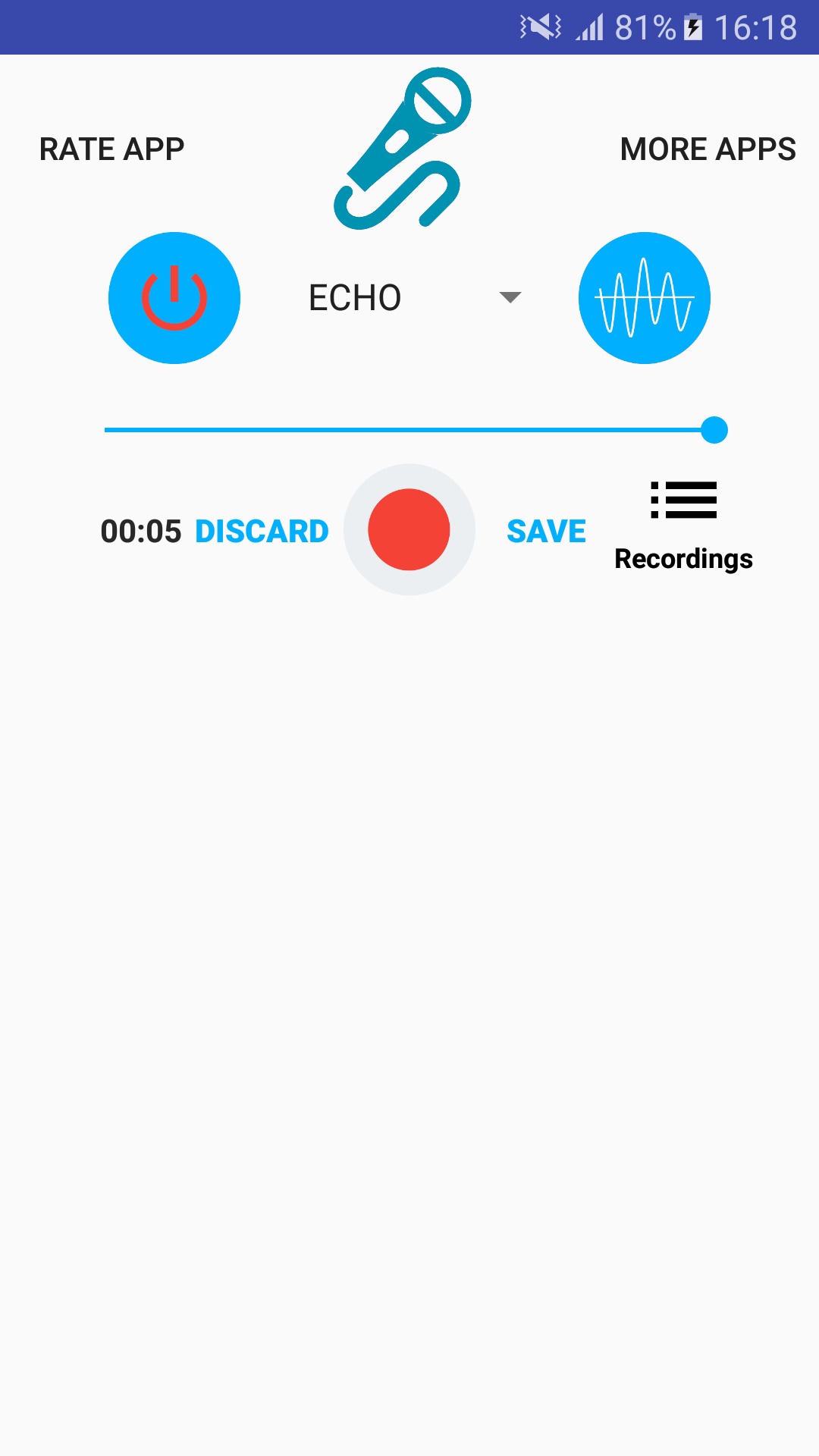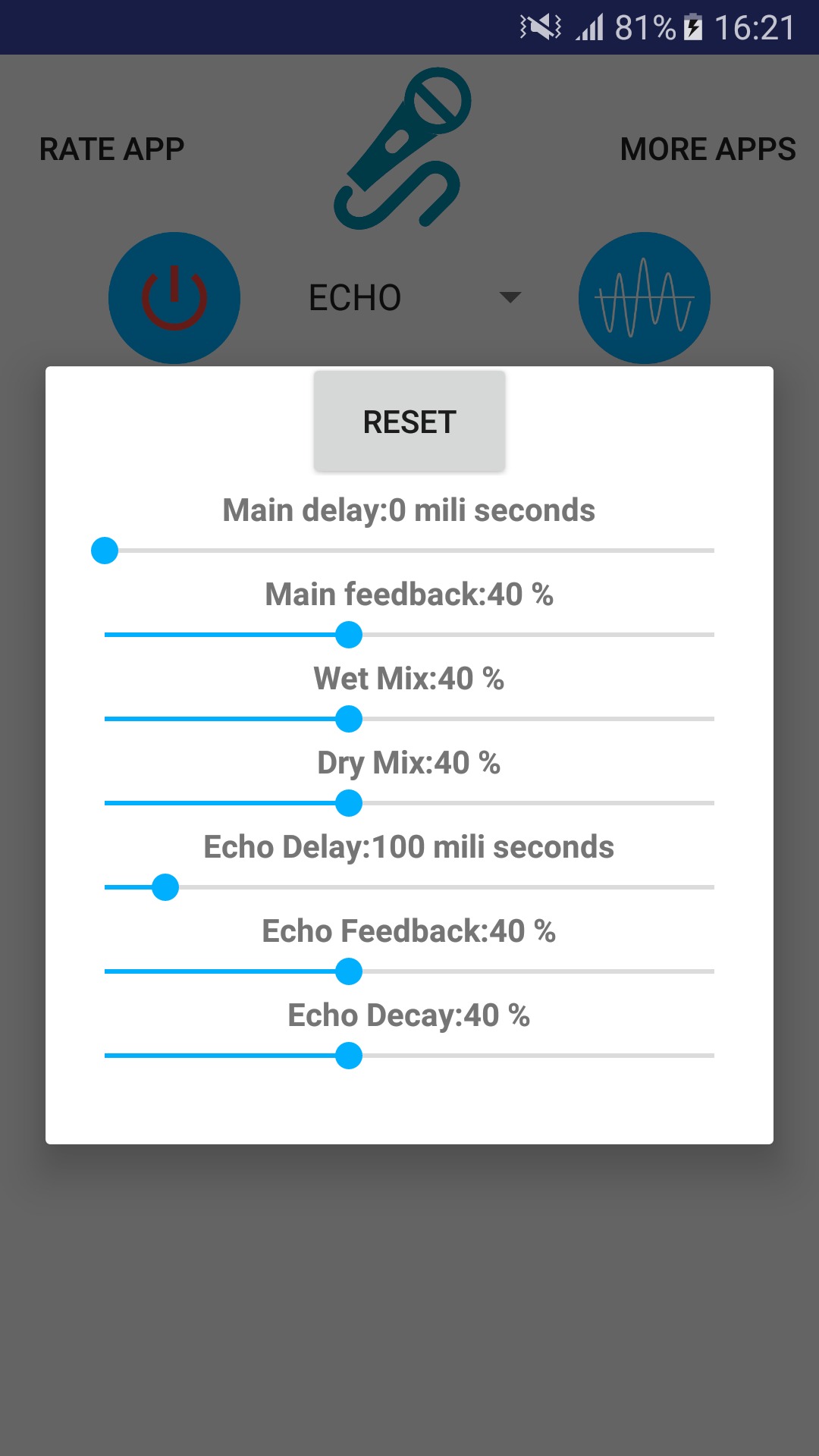 Mic Speaker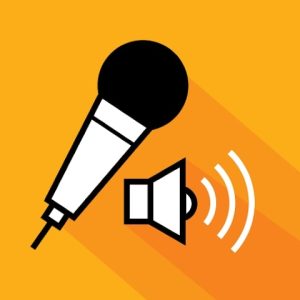 Use the MIC Speaker app to turn your phone into a real microphone. The app allows you to output sound using the speaker function, thereby amplifying the sound many times over.
You can also direct the sound to headphones, a connected headset, and separate speakers. The app will be relevant for users of all ages.
The program will be a real salvation for those who want to sing karaoke, but do not have at hand a real microphone. Just install the app on your smartphone and enjoy singing with your family or friends.
Liven up a boring party and let your voice sound different. The app can be used not only for entertainment purposes. Boost your voice when delivering lectures and giving presentations.
The simplicity and functionality of the app allow you to use it anywhere: at home, in the classroom, or on the street. You can use the app with both headphones and a headset. Unleash the full potential of your cell phone.
In addition to its microphone and speaker functions, the app can help people with hearing loss. Install the MIC Speaker app on your cell phone completely free of charge and use all the features without restrictions.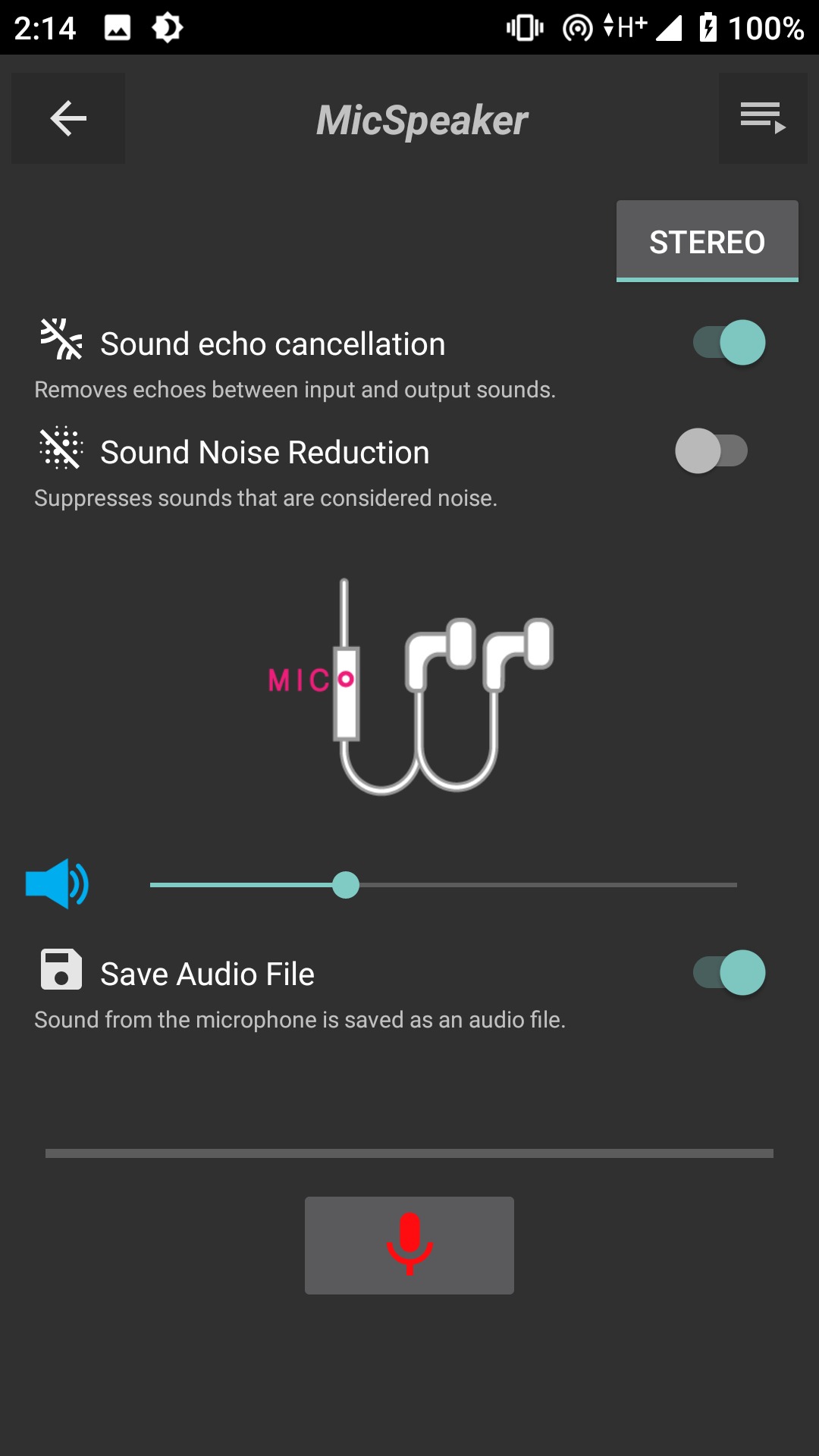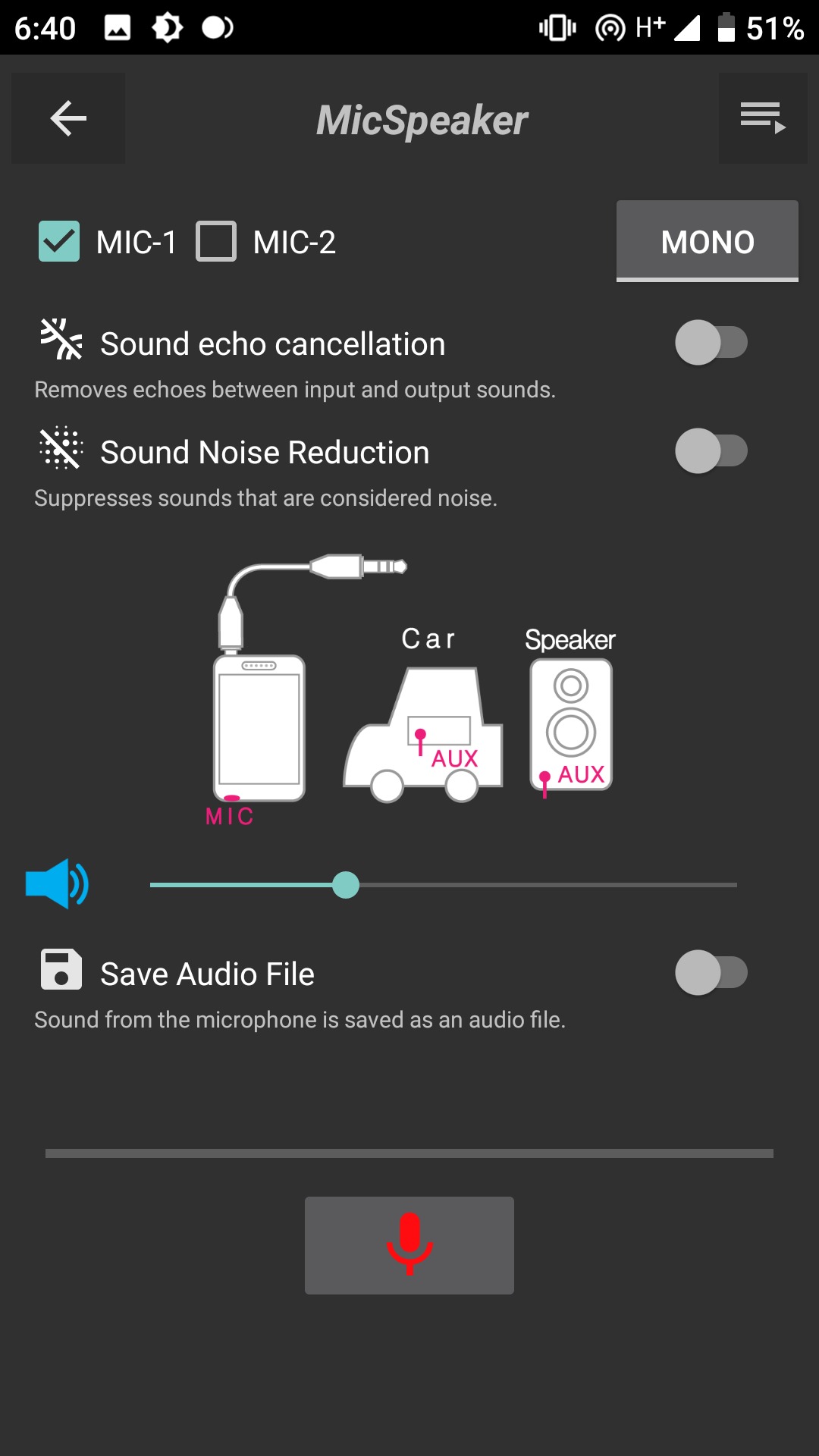 Smart Voice Recorder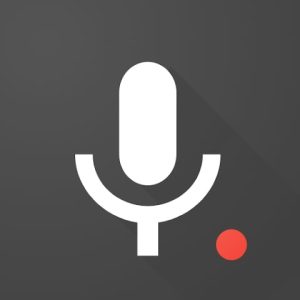 Smart Voice Recorder is a mobile voice recorder with a silence skip effect. The silence skip function allows you to shorten the duration of the audio track. This saves space on your smartphone and reduces the number of pauses in your conversations.
For example, if you leave the recorder on to record your voice while you sleep, the app will save only the moments when you were talking.
The utility includes a silence skip mode sensitivity setting. You can choose which sounds the app will not respond to.
To use the recorder, you will need to give the utility the necessary permissions. After that, it will be able to record communication. The recorder is able to work even when the screen is off. You can save, pause, resume and cancel the recording.
The app allows you to select the quality of the audio track, set a silent mode while the recorder is running, and leave the screen turned on.
If necessary, recordings can be hidden from media players, after which they cannot be found and played through a third-party player.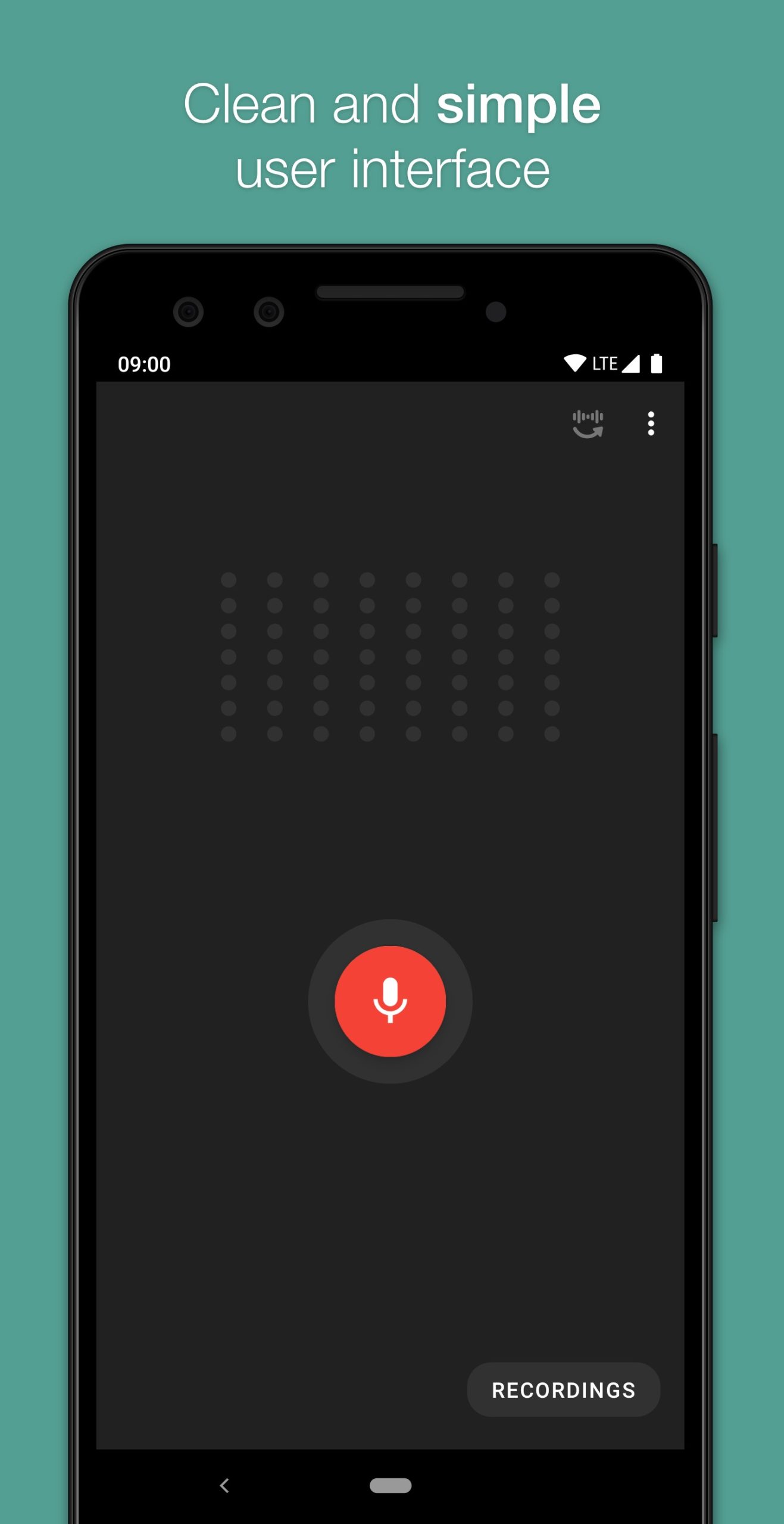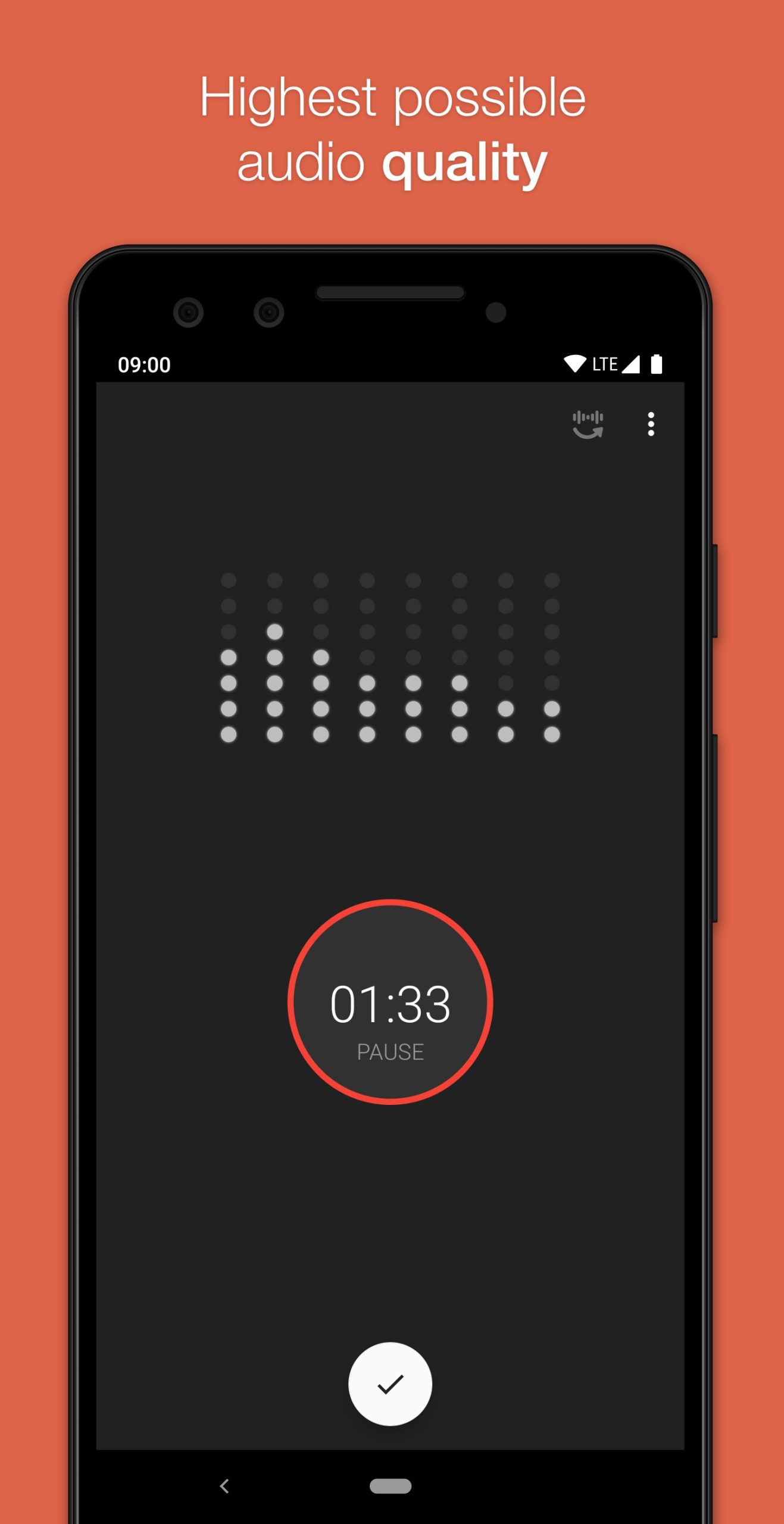 You may also like: 5 Best Echo Effect Apps for Android & iOS
Microphone Amplifier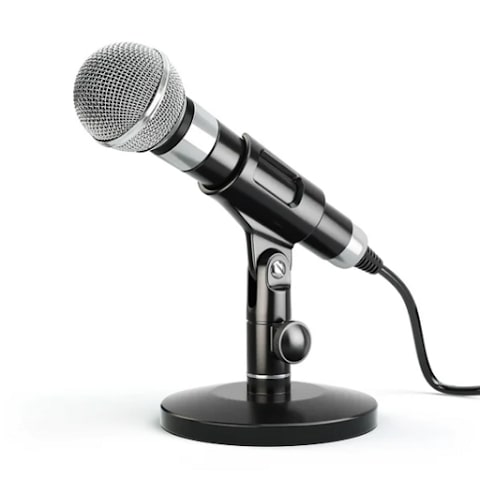 Microphone Amplifier is a mobile app for improving sound quality on your mobile device. Thanks to special sound processing algorithms, the program amplifies the surrounding sounds, making them clearer and brighter.
Adjust all parameters manually: volume, balance, bass depth, and others. Choose the noise reduction function if you want to hear even quiet sounds.
The app allows you to synchronize your device with other gadgets that produce sound. You can do this via Bluetooth wireless network. Thanks to the connection with other devices, you can hear what is being said on the TV or radio.
The app provides high-quality transmission of any frequency. Adjust the equalizer and use echo cancellation to improve the quality of any sounds. Use the audio recording function in a convenient mode for you to listen to it in good quality without unnecessary noise.
Add headphones to the app or connect them to your gadget to hear at any distance and not miss important information. The simple interface of the app allows you to quickly learn how to use all its functions. Thus, each user will be able to customize it to their requirements and preferences.