Sports, medicine, healthy sleep, and other important aspects of wellness won't work without proper nutrition. This is an important part of the life process that you need to pay special attention to.
However, doing it on your own is quite difficult. You need to maintain dietary variety, check the nutritional value of meals, take into account the number of vitamins you consume, and much more.
These best nutrition coaching apps in 2023 for Android & iOS are your best guides to healthy eating. Try them all or choose the best one. 
Now you know how to keep your nutrition healthy. But what about other aspects of your well-being? To maintain them too, use these best health coach apps.
MyNetDiary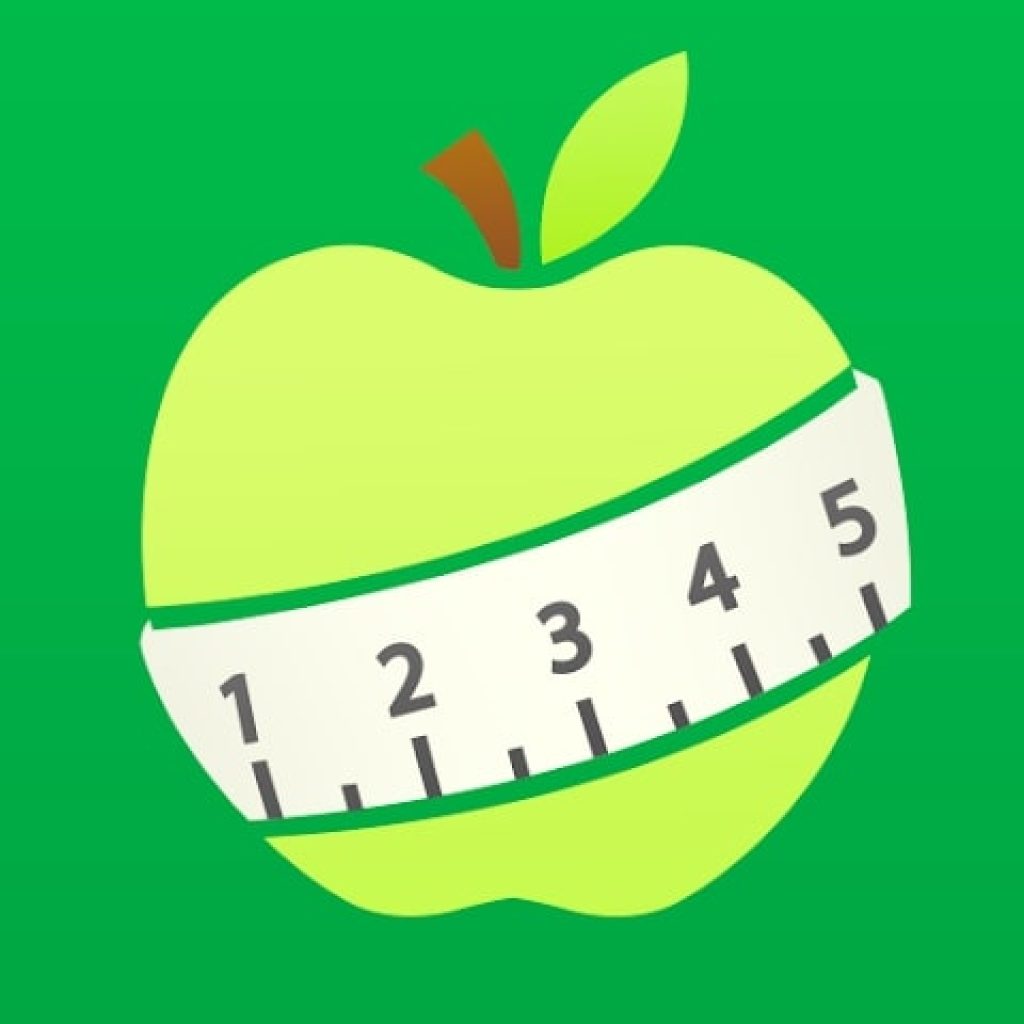 MyNetDiary is an awesome weight tracker and nutrition coaching app. Multifunctional, with an excellent interface. With many free features and paid content. It's easy enough to use.
You can use the app to count the number of calories consumed. When you use it this way, you have access to a huge database of food items that is regularly updated.
When using the app as a food tracker, you will be able to use the Lighting food log, which has a barcode scanner. Finding a product and getting the information you need takes seconds.
The described features and a host of others, no less important and useful, are provided to users free of charge. The main function of the app is comprehensive assistance in weight loss. You can get the support of a virtual coach, and a diet plan with guidance on how to achieve it.
The library of recipes with data on the nutritional value of ready meals will also help control weight and nutrition. Information about the process and results of the diet is provided in the form of statistics and graphs in the food diary.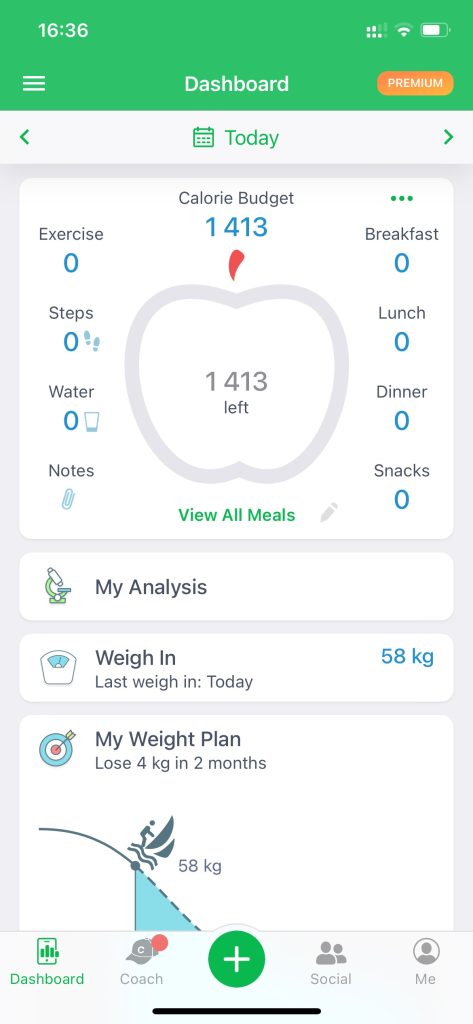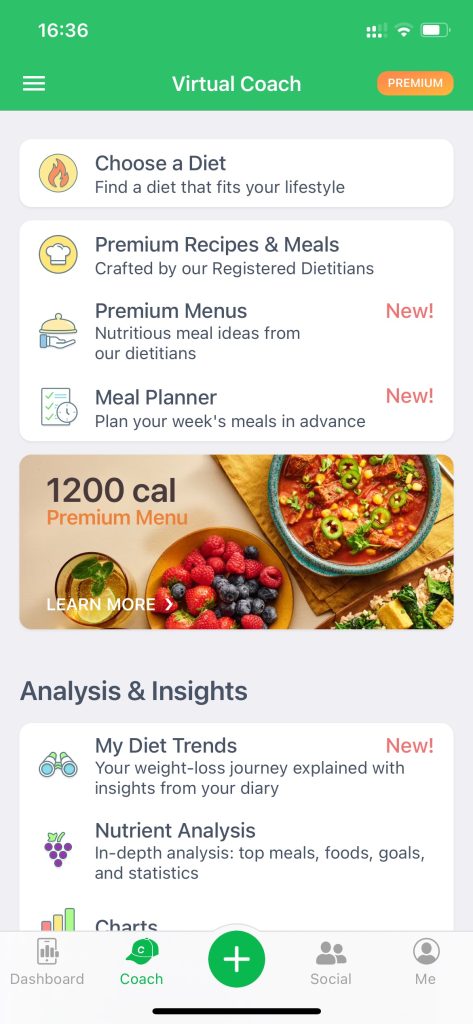 Users will also be able to get information on nutrition, and dieting in the blog and community that the app supports. The functionality of the app will allow you to achieve your goals and keep the results.


You may also like: 11 Best Calisthenics Apps for Android & iOS
MyPlate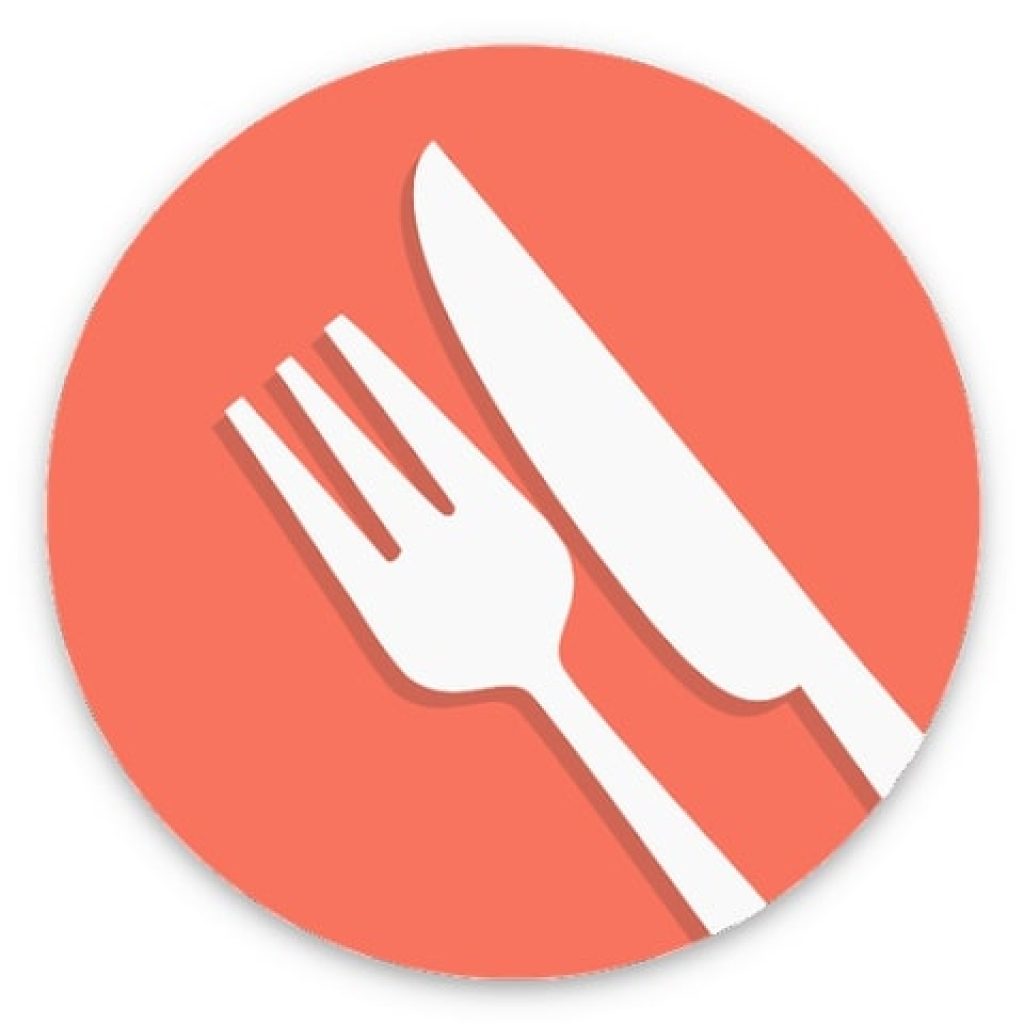 MyPlate is an app for weight management and nutrition organization. Easy to use, with a pleasant interface. A certain set of features is free for users. A subscription is required for the extended package.
The app has a counter that allows users to keep track of the number of calories consumed. The database of the app contains information about more than 2 million products.
You are guaranteed to get information on almost all of the foods you consume. There is also a barcode scanner that will allow you to get information about a product almost instantly.
In their profile, the user has the ability to check their weight, create goals for a certain period of time, and track their progress. It is also possible to control the amount of water consumed. This is an important part of the weight loss process. If necessary, the user can set meal reminders.
The app has a thematic community. You will find here the support of like-minded people, and practical tips, and you can exchange recipes or just communicate on any topic.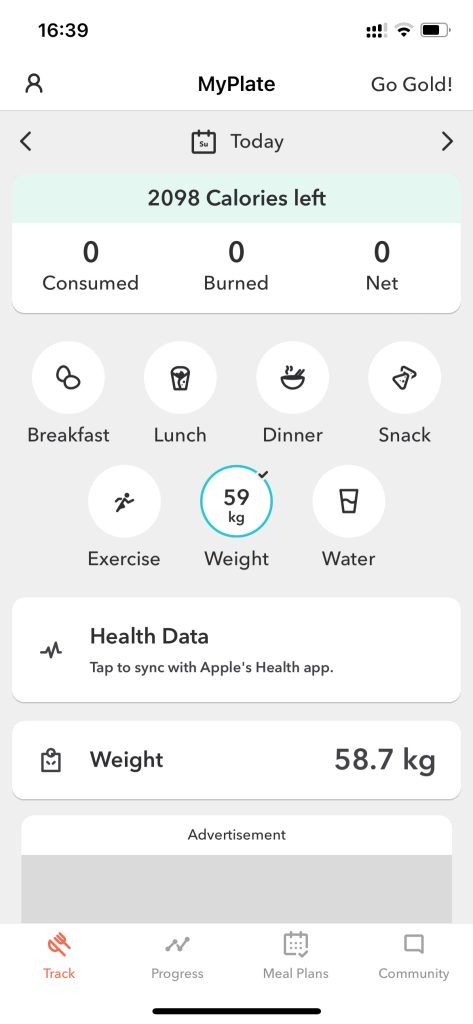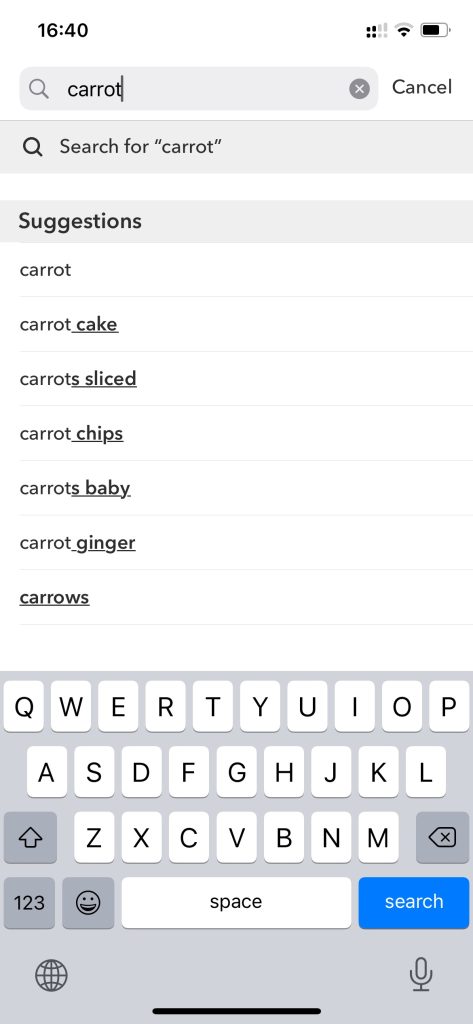 Keeping track of calories is easy and fun with the app. Let it become a reliable assistant in your fight against extra pounds.


Calorie Counter by Lose It!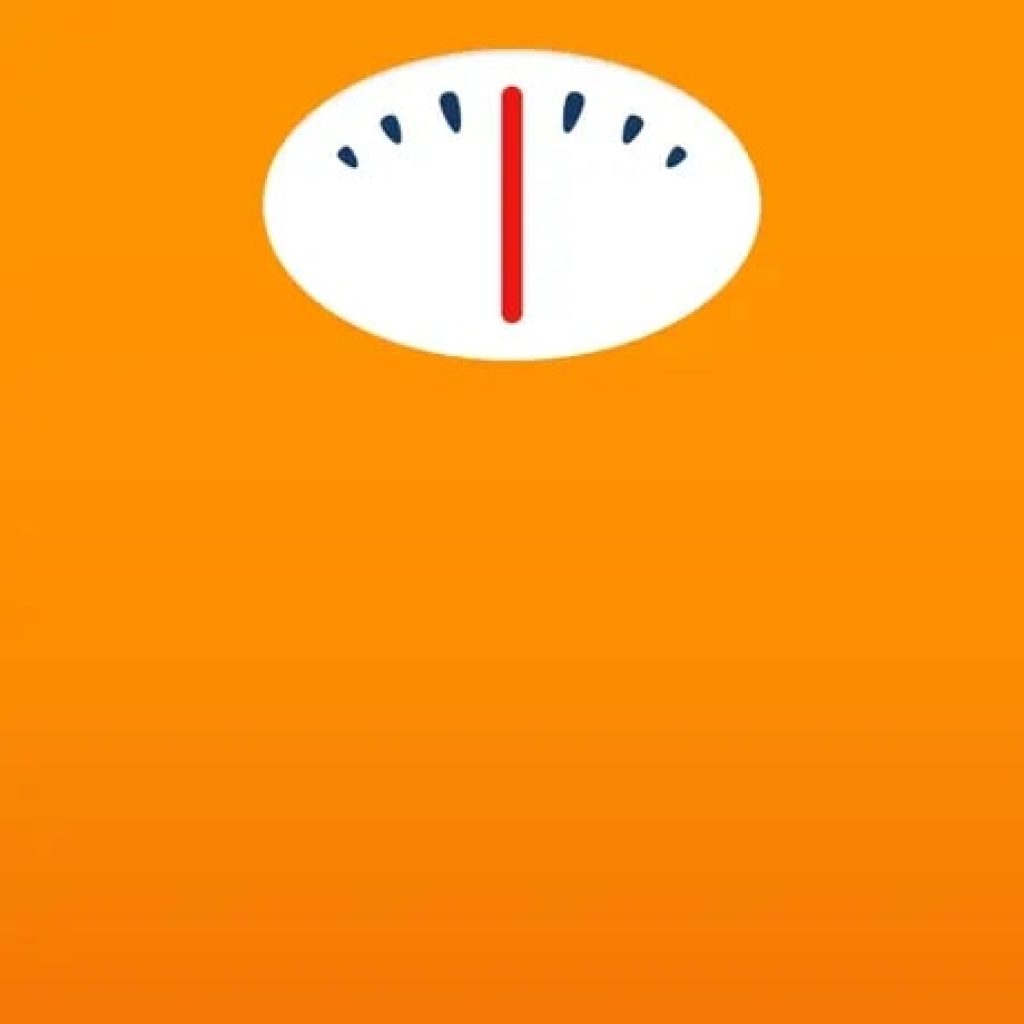 Calorie Counter by Lose It is an app for organizing proper nutrition. Allows users to get a personalized meal plan. It will be designed with your goals and metabolism in mind.
To get the plan you only need to answer a few questions. Using the app is quite easy, convenient, and fun. All you have to do is register weekly, enter your food information, and your weight, and follow the recommendations.
The rest of the work will be done by the app. In fact, it will act as your personal nutrition coach – track your results and adjust your plan. A special feature of the app is the ability to get a meal plan according to your taste and dietary preferences. For example, low-fat or low-carbohydrate.
The capabilities of the app allow you to take into account all your eating habits. You will be able, for example, to have high-calorie days with little or no restriction on eating. The plan will be adjusted to take this into account.
Your results will be displayed in the form of graphs. You will be able to see the dynamics of weight, calorie consumption, and other indicators.
The app allows you to see the results you have already achieved and get information on the time and possibility of reaching the planned goals. When all the goals are achieved, you have the opportunity to get recommendations on how to maintain the result.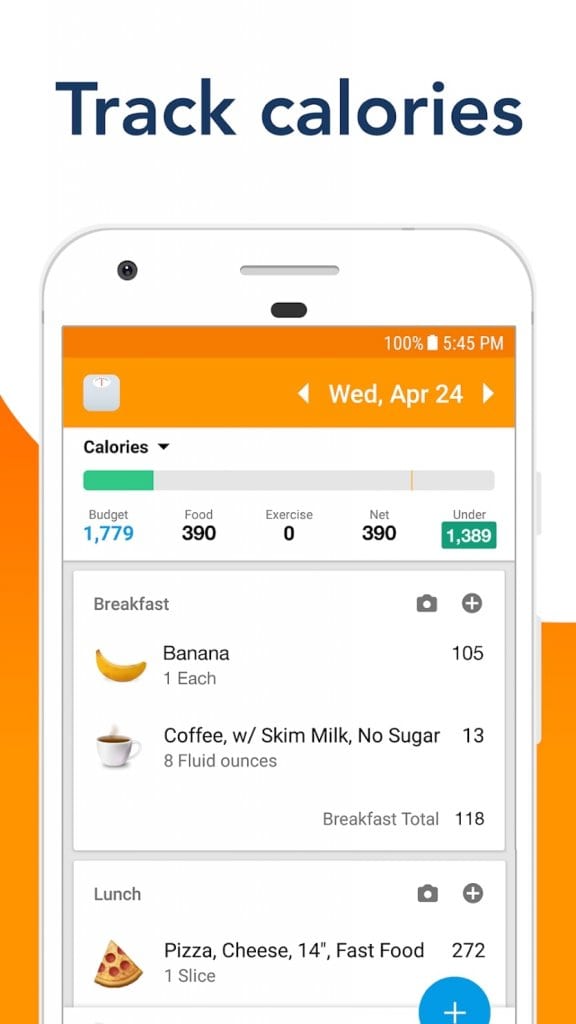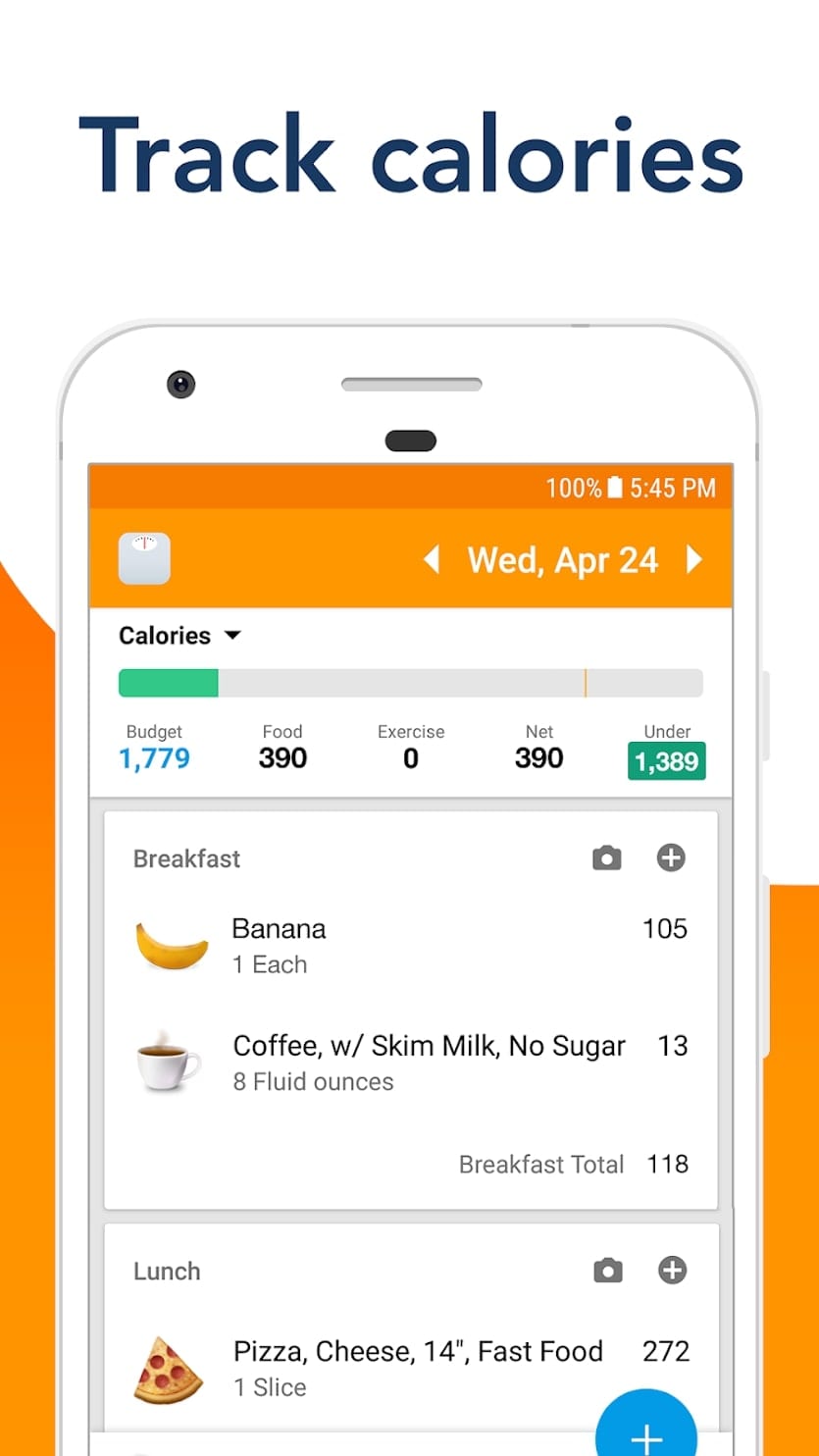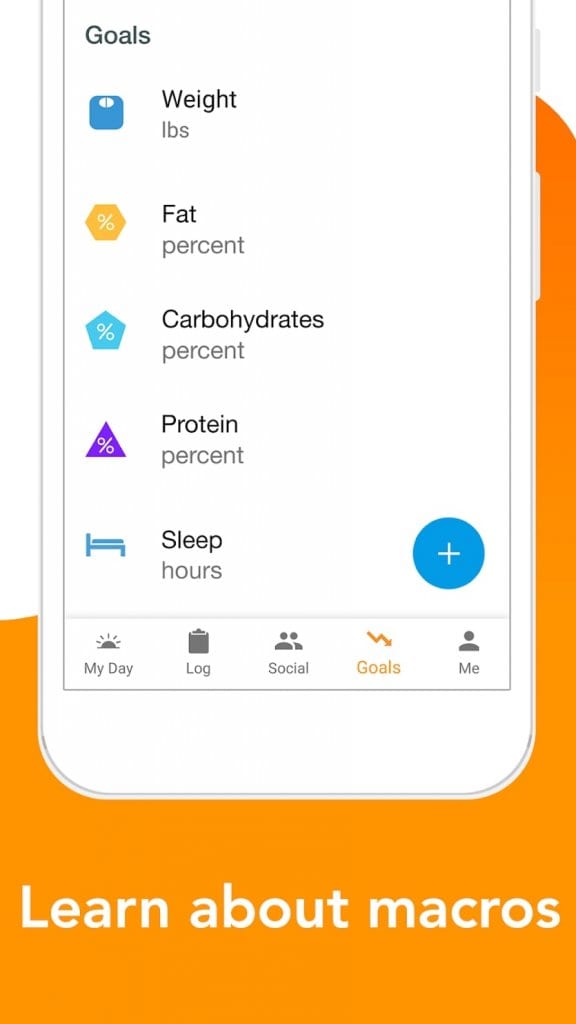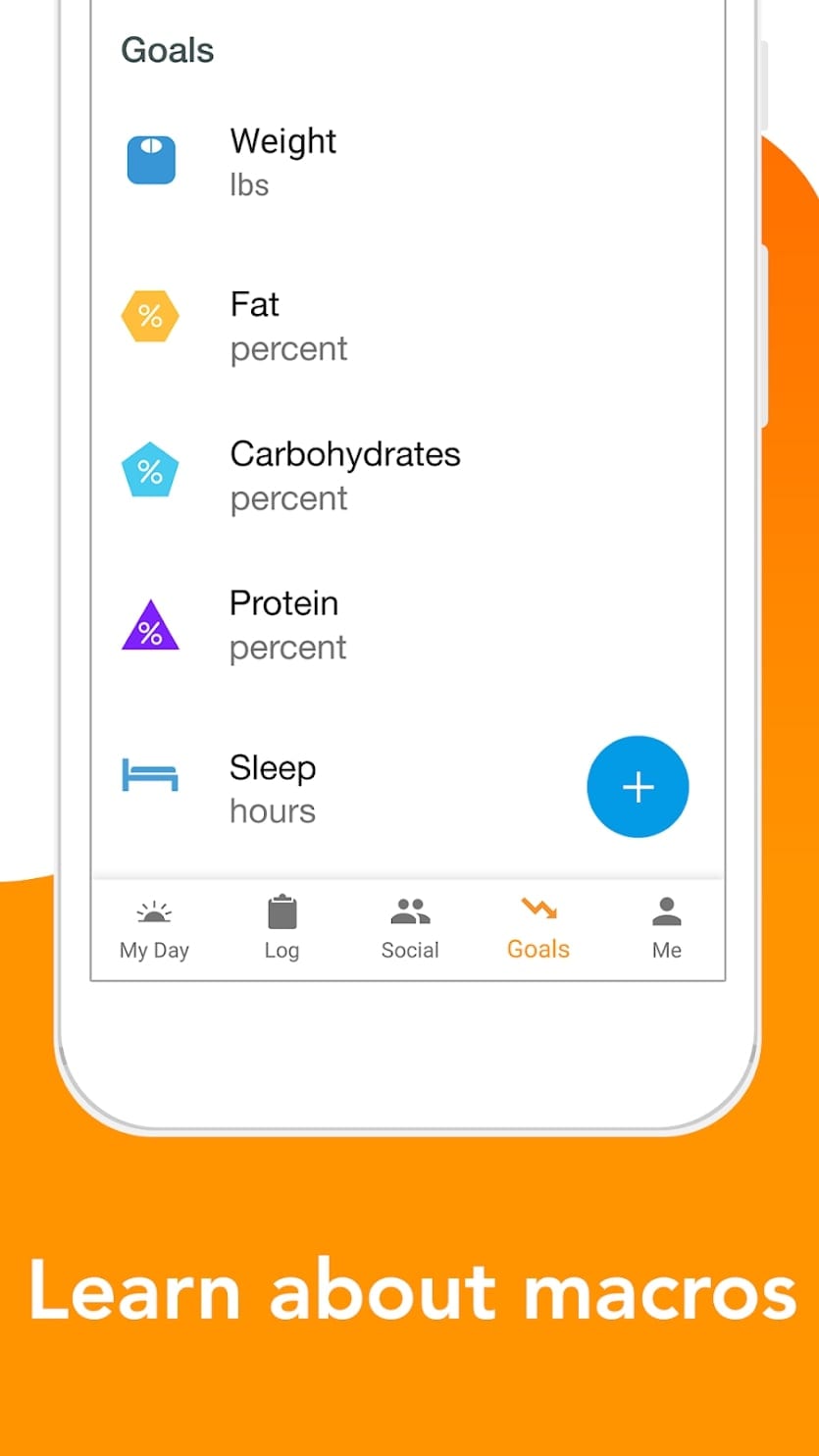 Next, you can use the app as a meal tracker. It does a great job of this as well. This is a really good nutritional monitoring tool to make a qualitative difference in your life.


Nutrition Coach: Food Tracker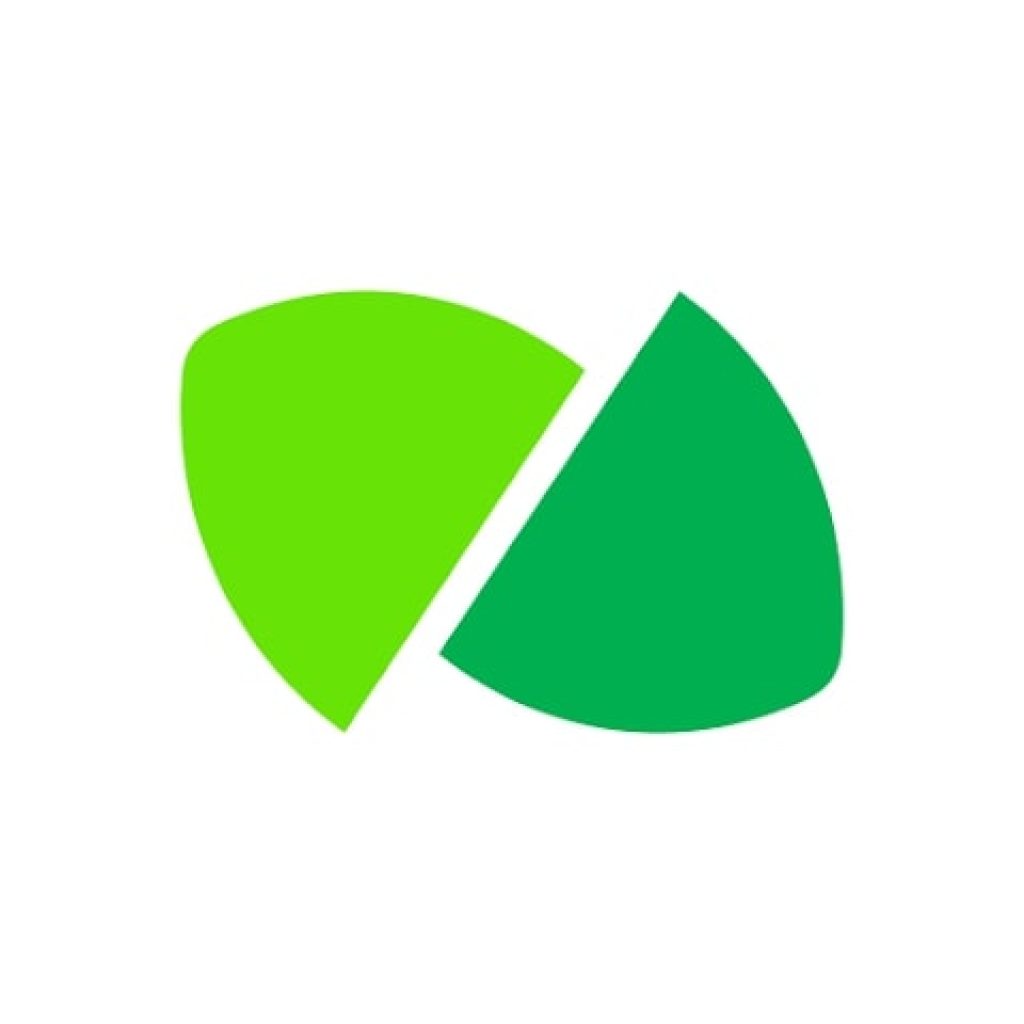 Nutrition Coach is a multifunctional app that allows you to control your nutrition and weight. The app is easy to use. The interface is simple and clear. The main function is a calorie counter.
A huge database of foods will allow you to quickly and easily calculate the energy value of your food. The app allows you to scan barcodes, to get information about the product.
A large library of recipes is available to users. It will allow the complicated process of weight loss to be delicious. Keeping track of weight and progress will help the user's diary.
The features of the app allow you to synchronize it with many other sports and health-related activities. For example, you will be able to get information about the number of calories you burned during your workout or data about the number of steps you took during the day.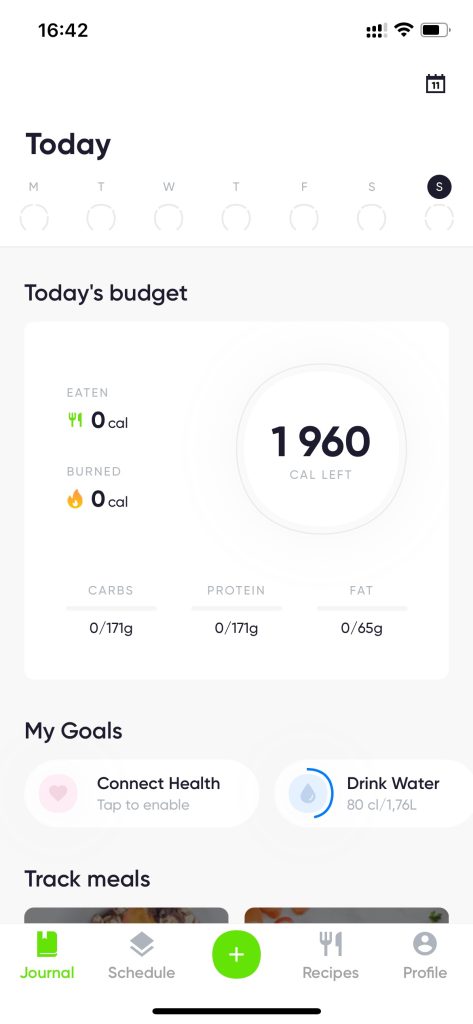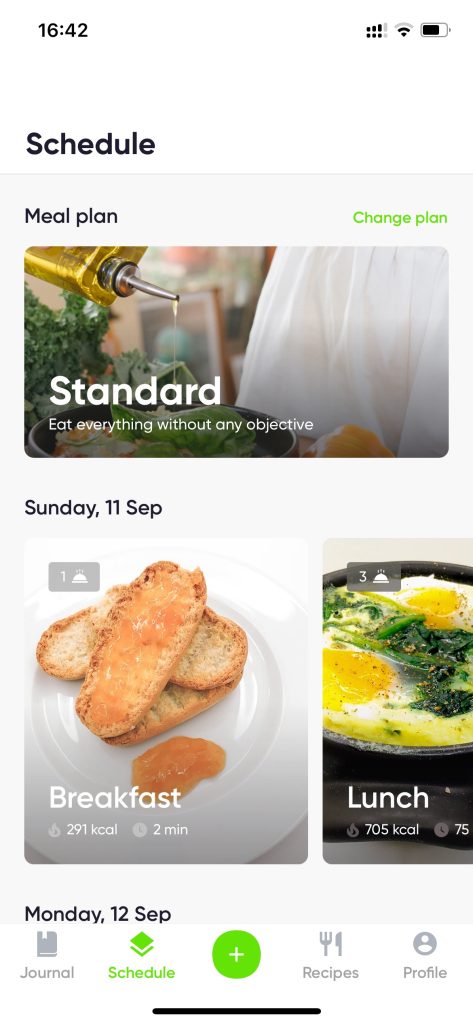 It's convenient, now there's no need to open multiple apps to get a summary of your nutrition and activity level. Meal plans and all sorts of food information are available to users.


MyFitnessPal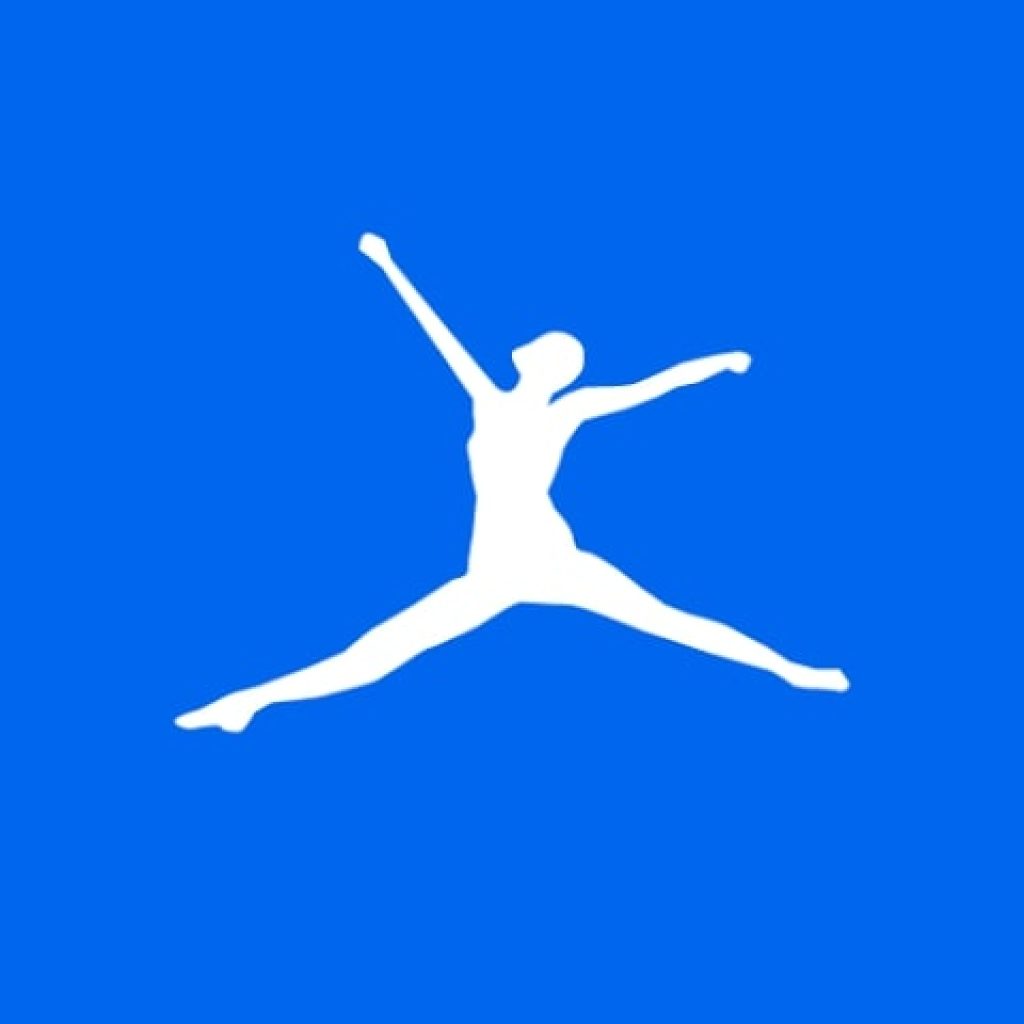 With the MyFitnessPal app, you can keep calorie counts and create a workout program. It is possible to add your own menu of meals and exercises for physical exertion.
The app has a simple and straightforward interface. You can download and use it absolutely free. It has a huge functionality that will help users develop a diet and weight loss system for themselves.
Create your own menu and your own exercise plan. Track the statistics of the exercises you do and the number of calories in the food you eat.
In this app, you can track your progress by intervals, and set goals (based on your weight, age, and gender). It is possible to add friends and use their help and the help of people in the community.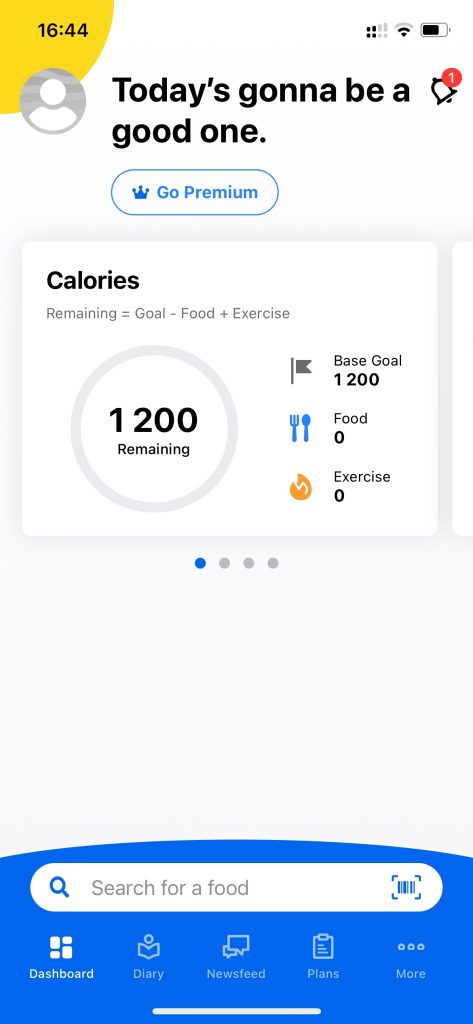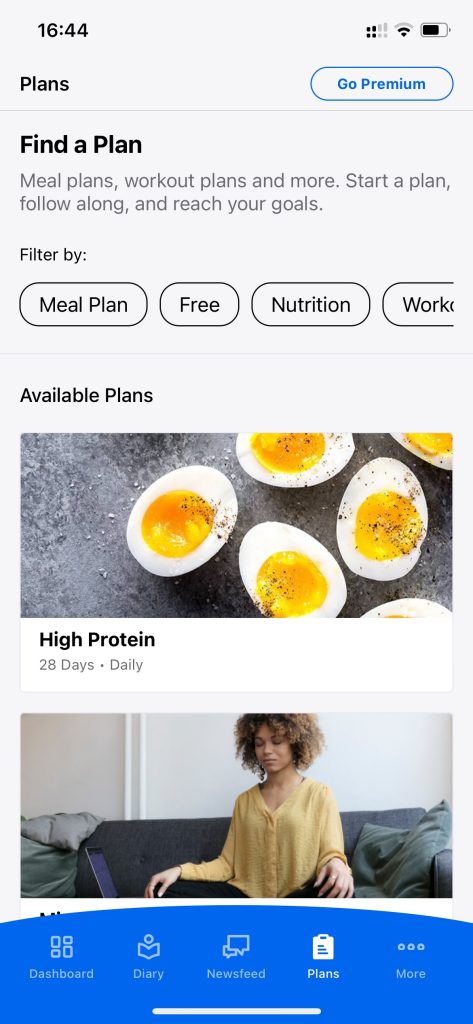 The user can share achievements and publish them on Facebook and Twitter.


Lifesum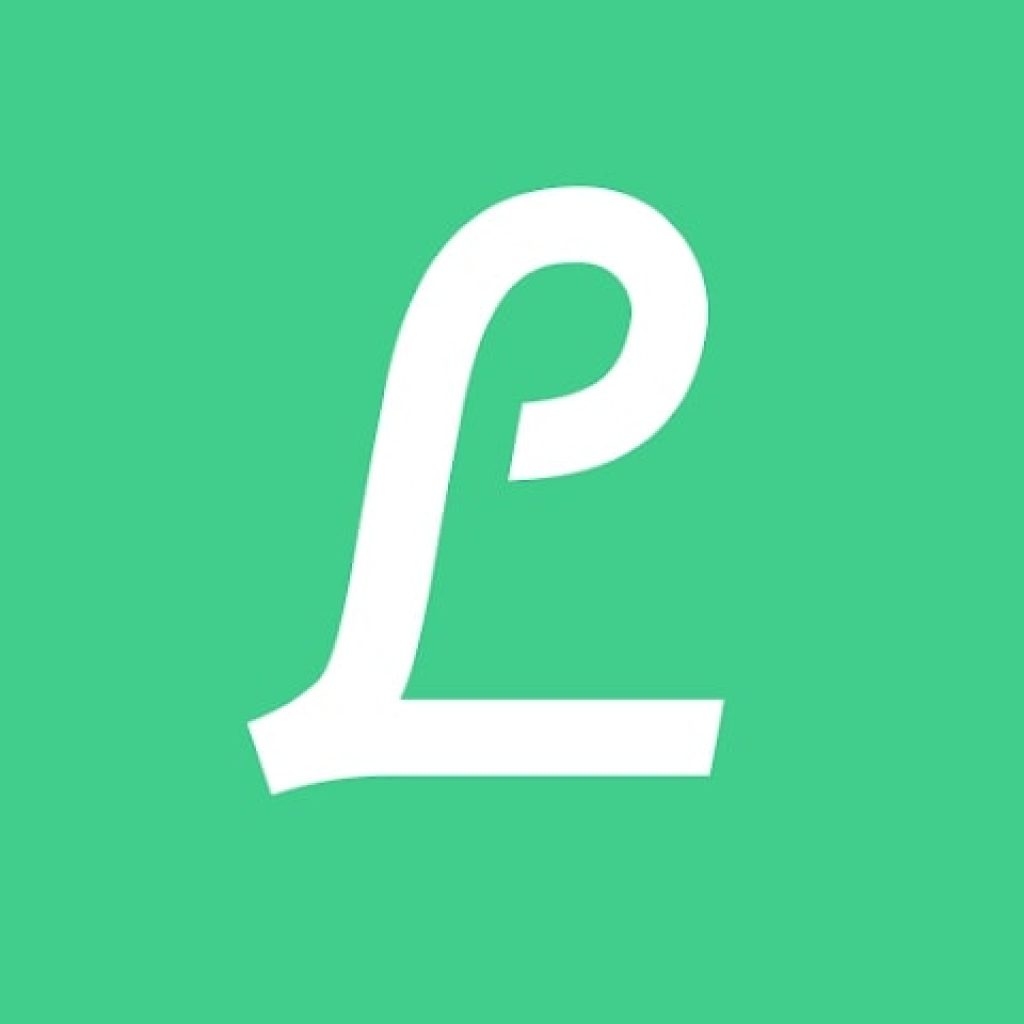 Lifesum is an app that is designed to protect the body from the destructive effects of improper nutrition. By reducing the number of calories consumed per day, you can effectively and most importantly lose weight irrevocably.
The Lifesum meal planner includes information about the user's health. By filling out your medical card and giving the app permission to read your activity information, you will get a lot of useful recommendations and a nutrition program.
Updating your diet is not about removing fatty foods, you will be surprised how varied and tasty you can eat while losing weight. The recipes you find can be quickly and easily prepared and immediately tried.
Reviews of millions of users guarantee a favorable effect of the program on the state of the body when following the recommendations.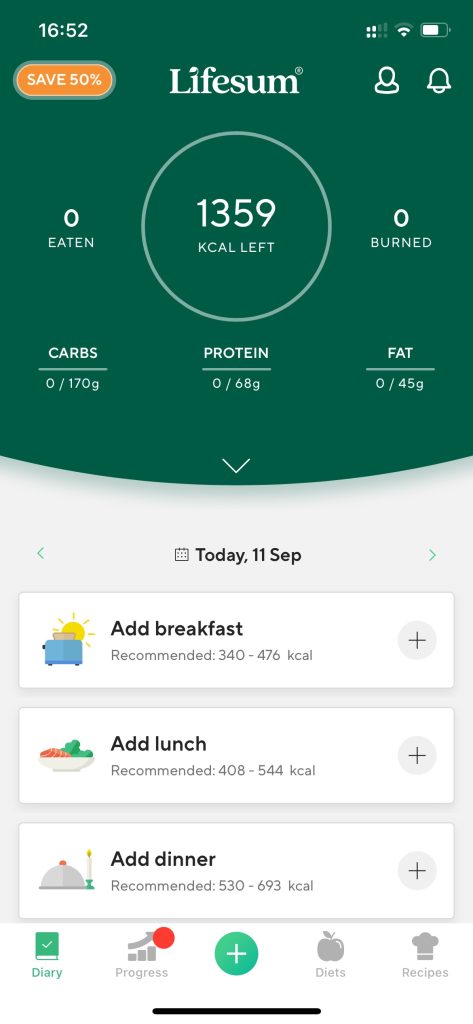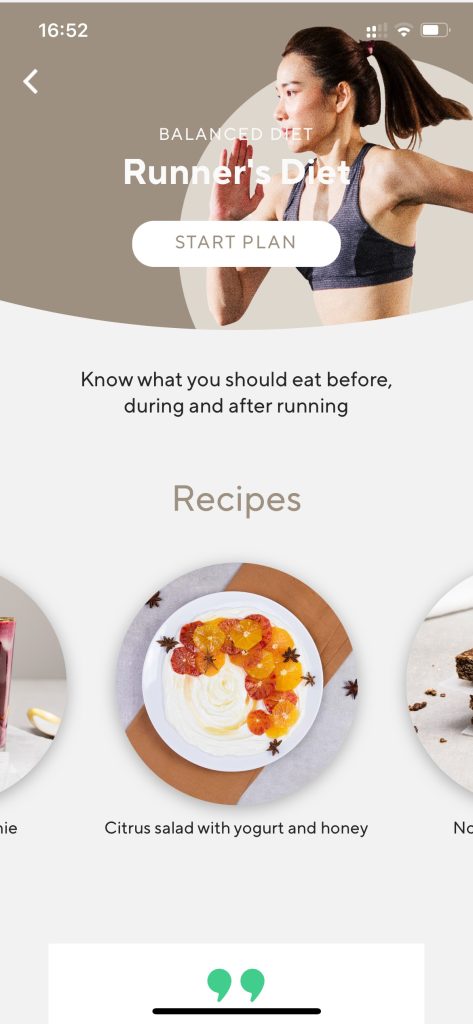 Doctors nutritionists and professional trainers worked on the basis of the program. So, users can get complete information about the path to wellness and relief of their own weight from the comfort of their own homes.


You may also like: 7 Best Resistance Band Training Apps for Android and iOS
Calorie Counter – Asken Diet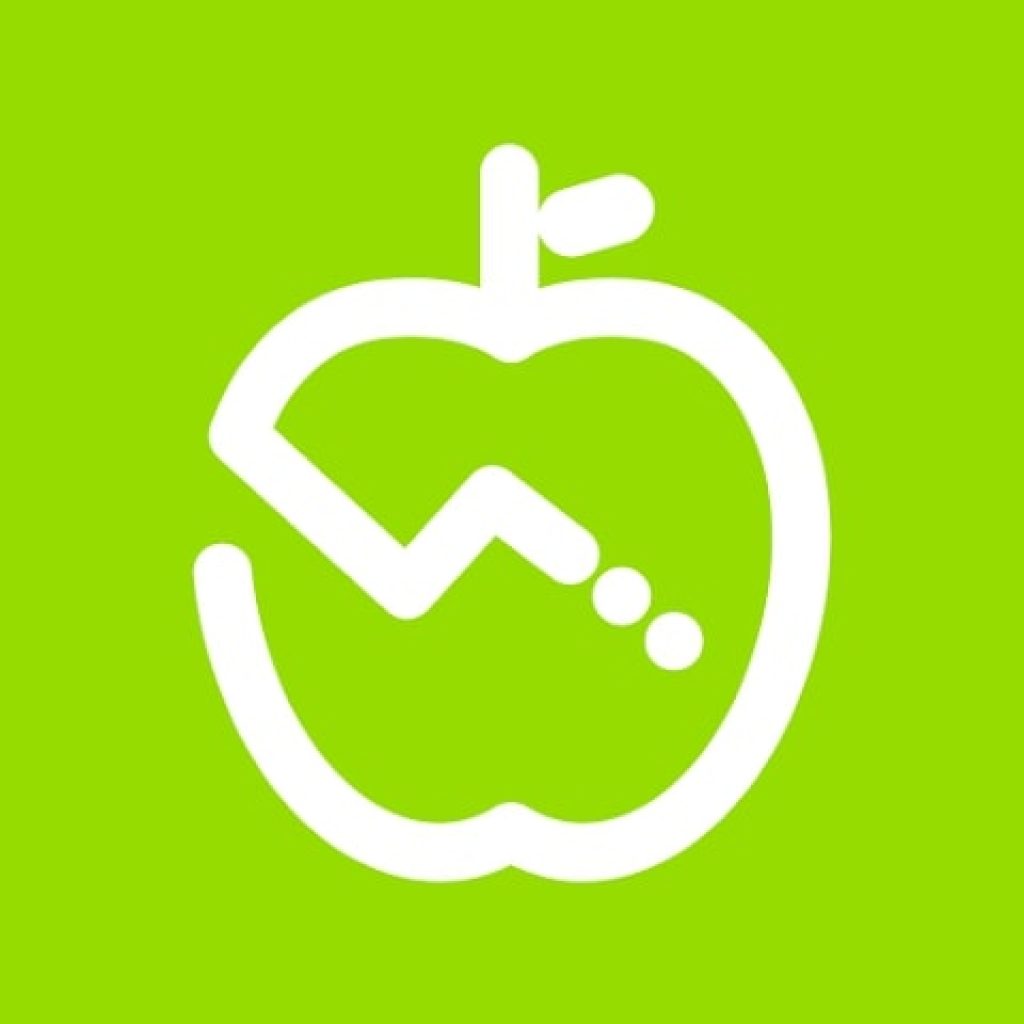 Calorie Counter – Asken Diet is an app for organizing nutrition and weight control. Free for users, but has paid content. Convenient, with a quality interface.
The app is multifunctional. Combines the function of the calorie counter and actually a personal trainer who organizes and controls your diet. It will help you achieve your desired weight or just organize a healthy diet.
You set a goal, the app organizes the process of achieving it. All you need to do is to record your meals and follow the recommendations.
The app allows you to track not only the number of calories you consume but also your weight, the amount of water you consume, and other parameters. Monitoring these metrics is essential for changing your weight.
Users get daily professional nutrition tips. Synchronizing the app with fitness devices will streamline the process of getting data on your health and activity level. With a paid subscription, users get many extra features. For example, you'll receive nutrition recommendations three times a day.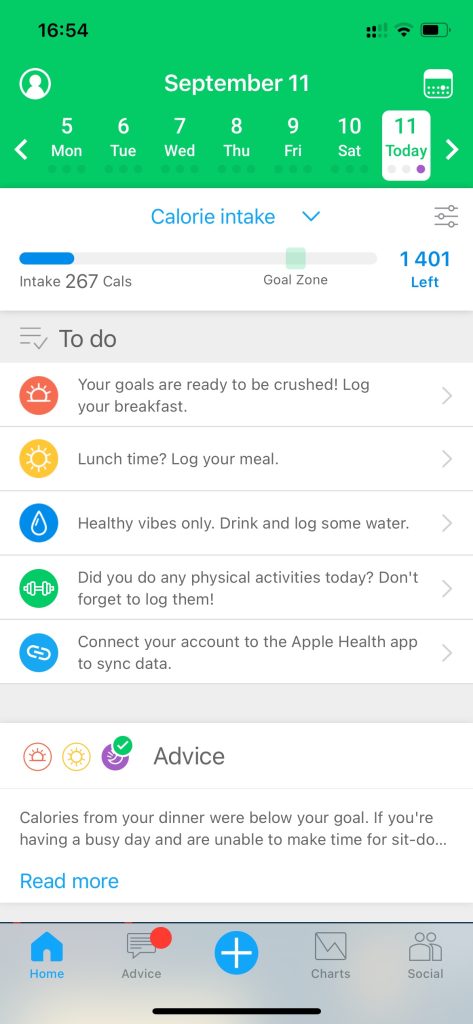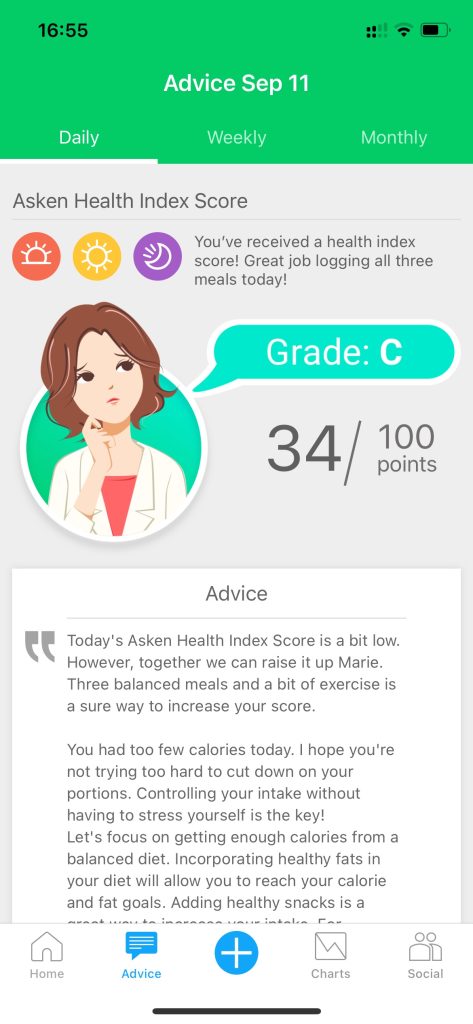 You will also be able to track your progress over a quarter or longer period with many other benefits.


Freeletics Nutrition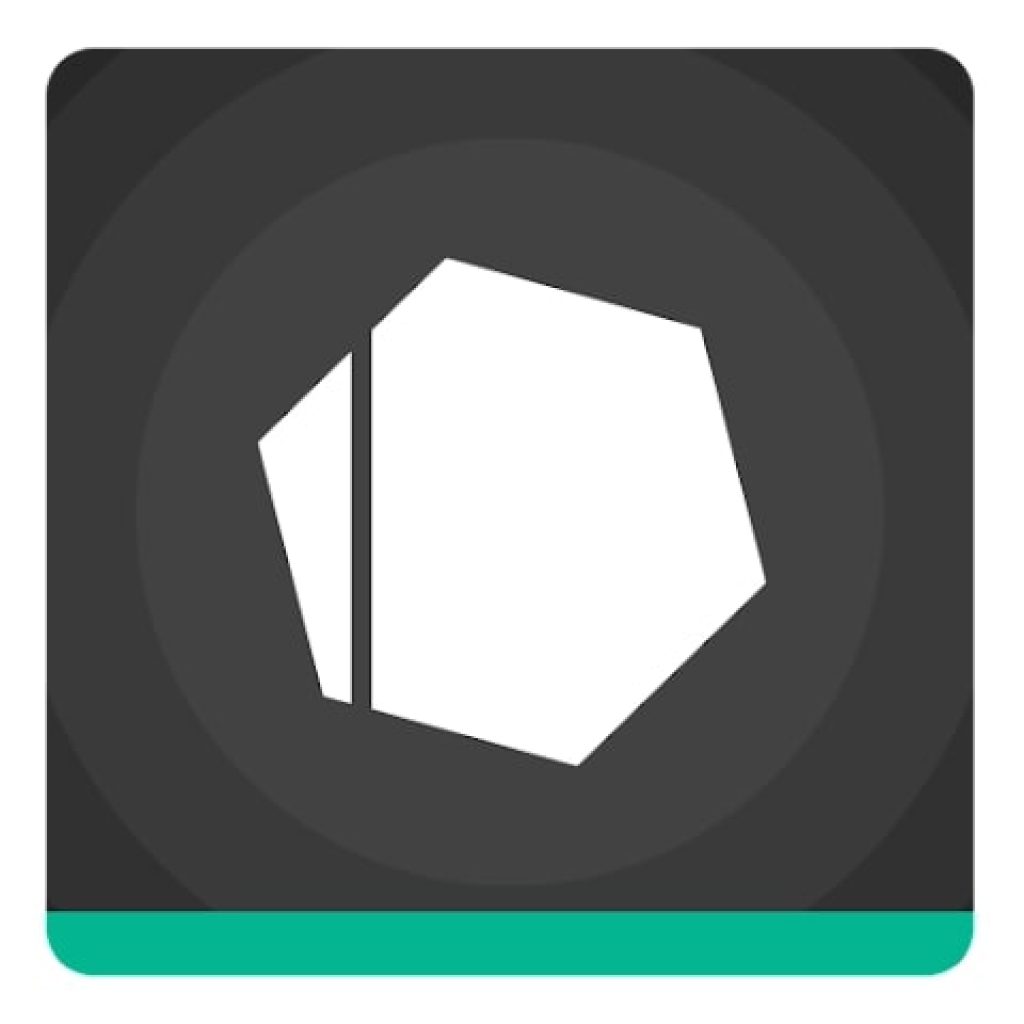 Freeletics Nutrition is popular nutrition and weight management app. It is easy to use, with an excellent interface and feature set. Registration in the app is free, but there is paid content.
You will have access to a library of recipes. Their number allows you to select and prepare dishes to suit any food preferences. Users also get access to individual meal plans.
It will be designed with your goal in mind – to lose or gain weight, or simply to make your diet healthy and balanced. It will take into account your eating habits, level of progress, and other parameters.
Plans are daily and weekly. If you play sports, a meal plan will be designed with your physical activity in mind. You can easily track your progress in a user-accessible individual profile.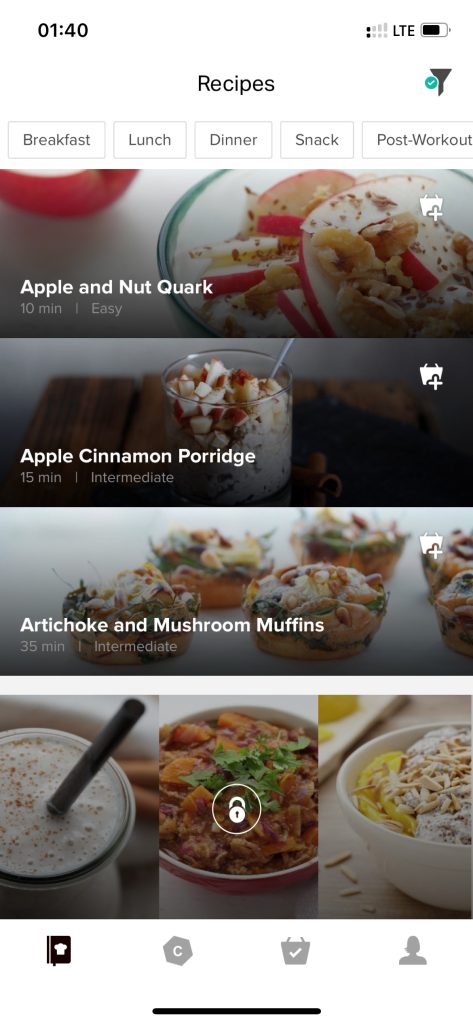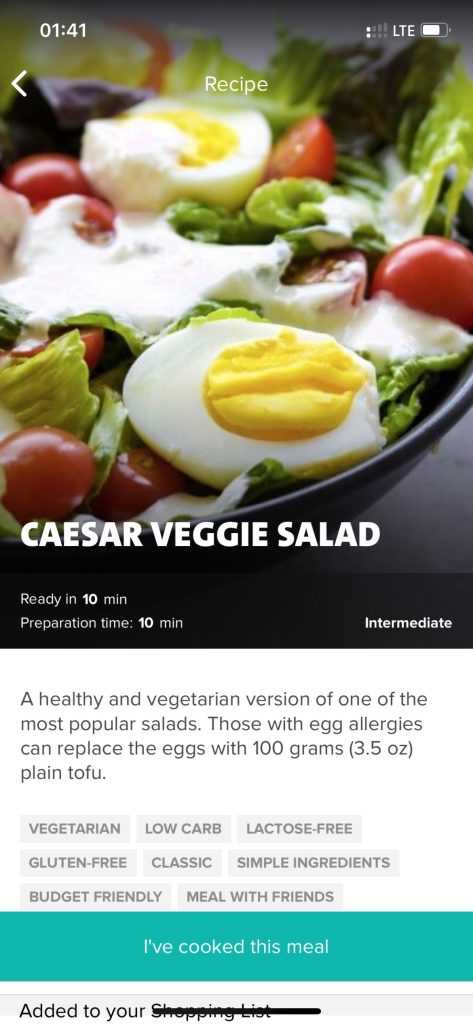 The app makes nutritional control easy, delicious, and enjoyable. A paid subscription allows users access to extra features. A personalized meal plan will only be available with a subscription.


Activate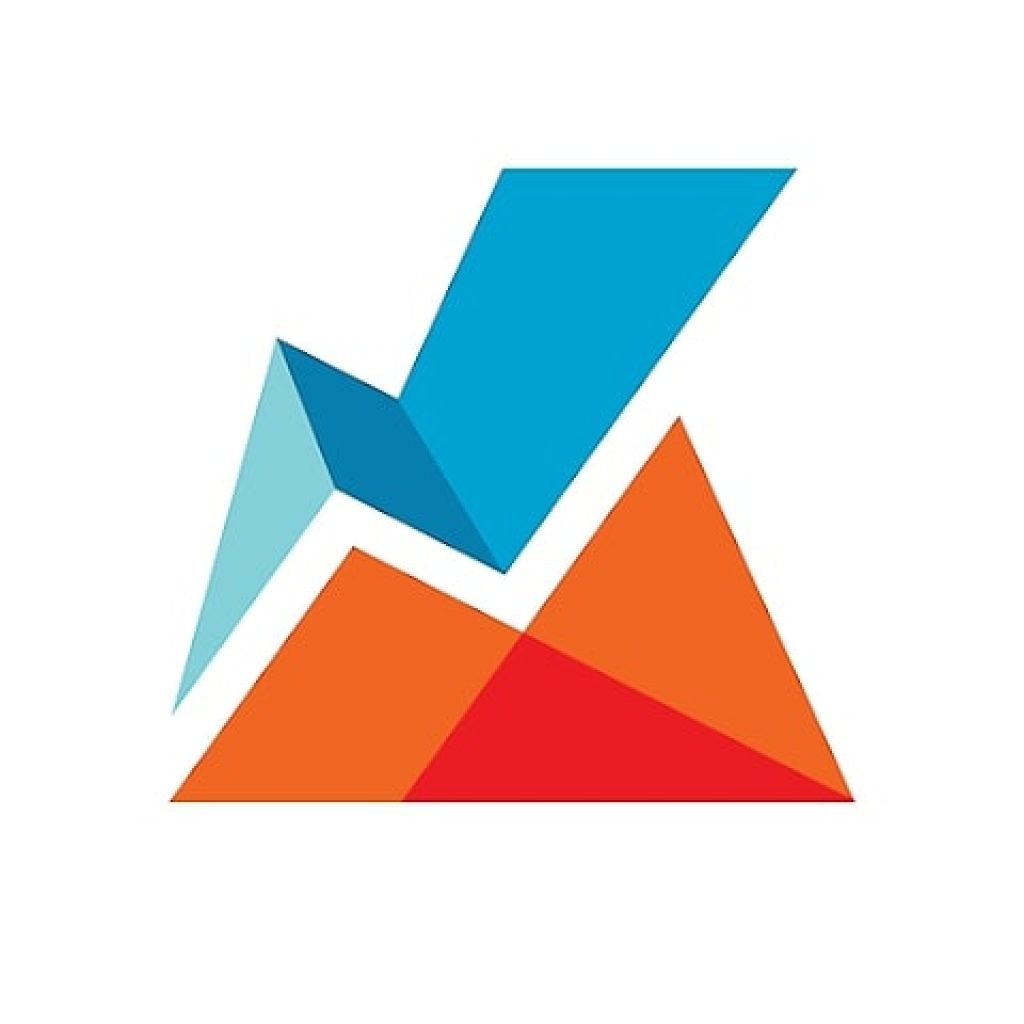 Activate is a nutrition and metabolism monitoring app. Easy to use, with a nice interface. Provides support in organizing nutrition, depending on the goal you have defined.
It could be to change weight parameters or to improve your metabolism. You will be offered a low-carbohydrate type of diet. If you have never heard of it or know about it but would like more information, the app will provide that option.
Articles and videos will answer all your questions and give you detailed information about the benefits of this type of diet. You need to keep a nutrition journal to collect information about the food you eat and track your metrics.
To make this process a little more fun, you will fill it out using emojis. If the low-carbohydrate diet is not suitable for you for some reason, you can use the regular or ketogenic diet. Information on these is also available to users.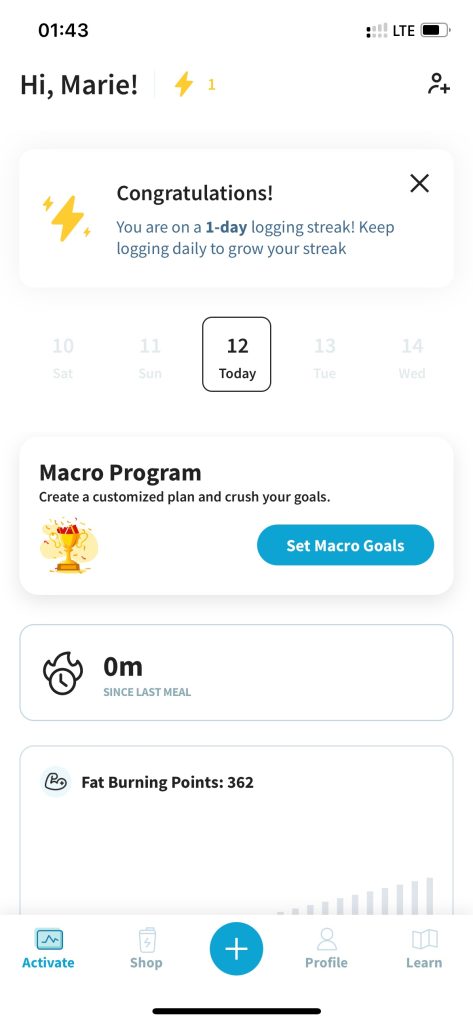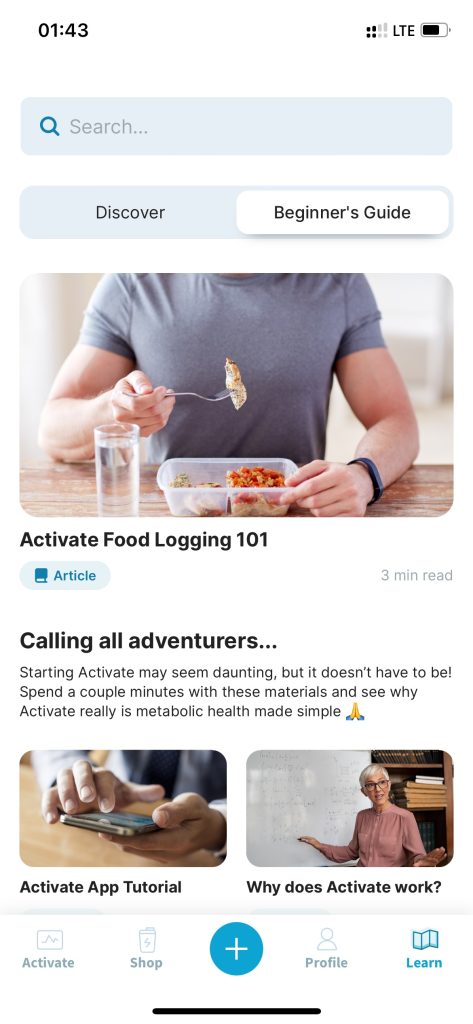 The app also allows you to buy foods to help make your diet healthy and balanced. The information in the app are general and introductory in nature. It is not a substitute for the monitoring and observation of specialists. Keep this in mind when choosing and actually applying a diet.


Fooducate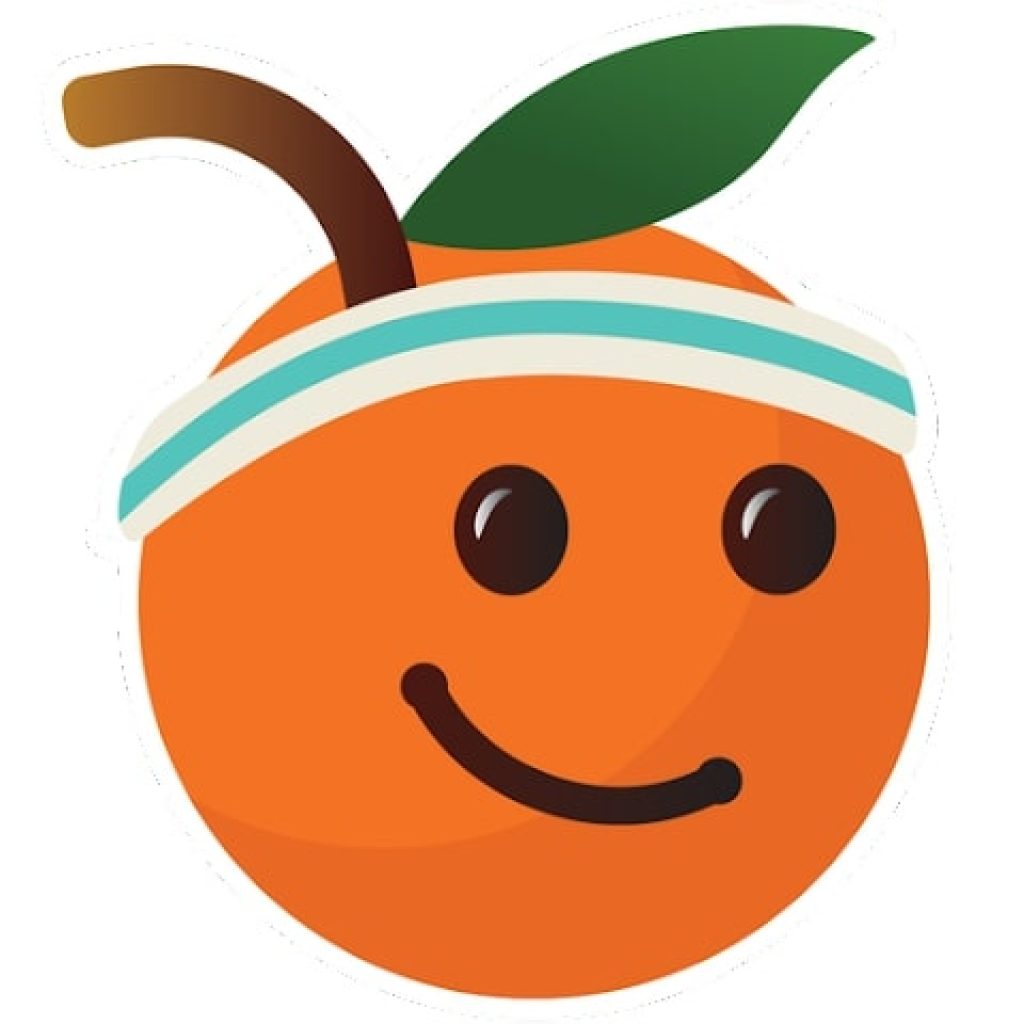 Fooducate is a nutritional assistant. It is convenient, with a bright interface. Constantly updated to meet users' needs. Free to users. There is a paid subscription with extra features and functions.
You will need to answer some questions to get a nutrition plan. Following its parameters and recommendations will allow you to see on the scale the values that you have defined as a goal.
Support for users is provided on a daily basis and helps to keep you motivated and follow the recommendations. A chat with nutritionists is organized for this purpose.
The tools available in the app make it as easy and convenient as possible to register and track your weight, steps per day, water intake, and other information. The app has a feature that allows you to determine the nutritional value of a meal based on a picture or barcode.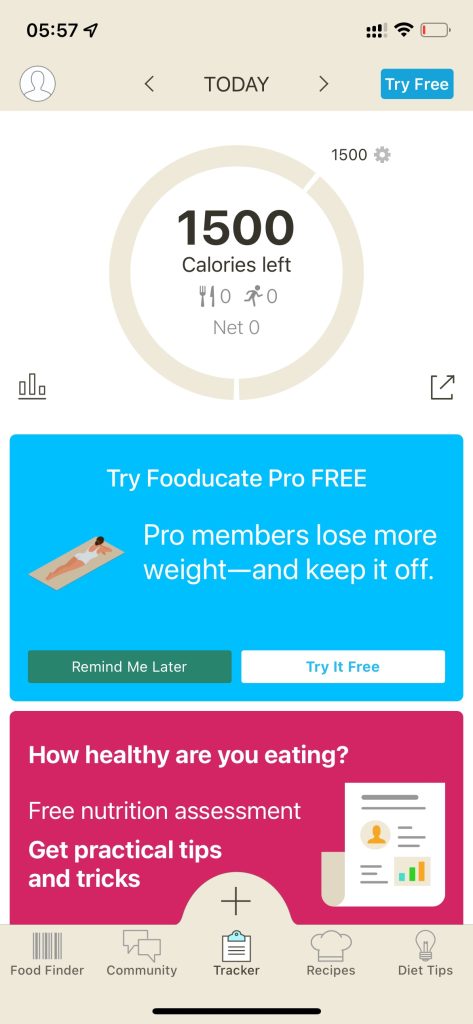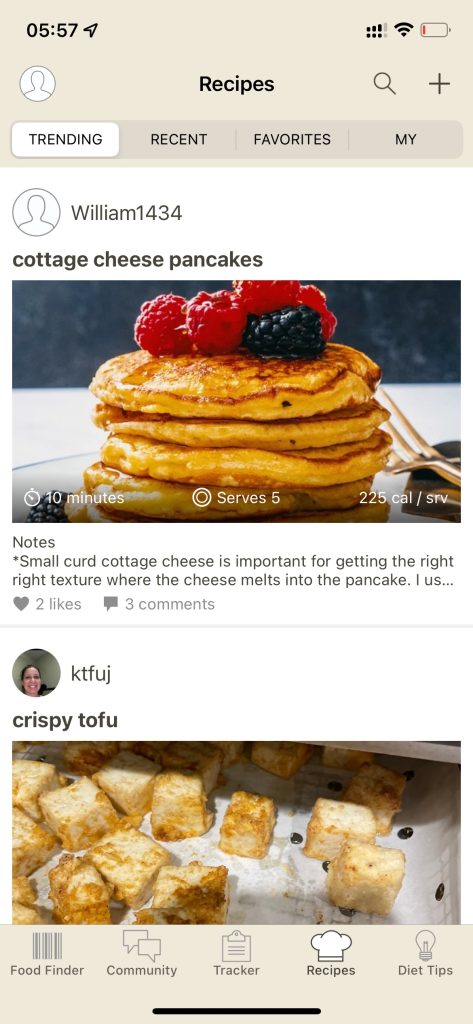 Cooking recipes will help you make healthy eating a tasty experience. The app has a huge library of recipes, designed for different food preferences.


You may also like: 7 Best Habit Trackers Based on Covey Method Apps
Simple Feast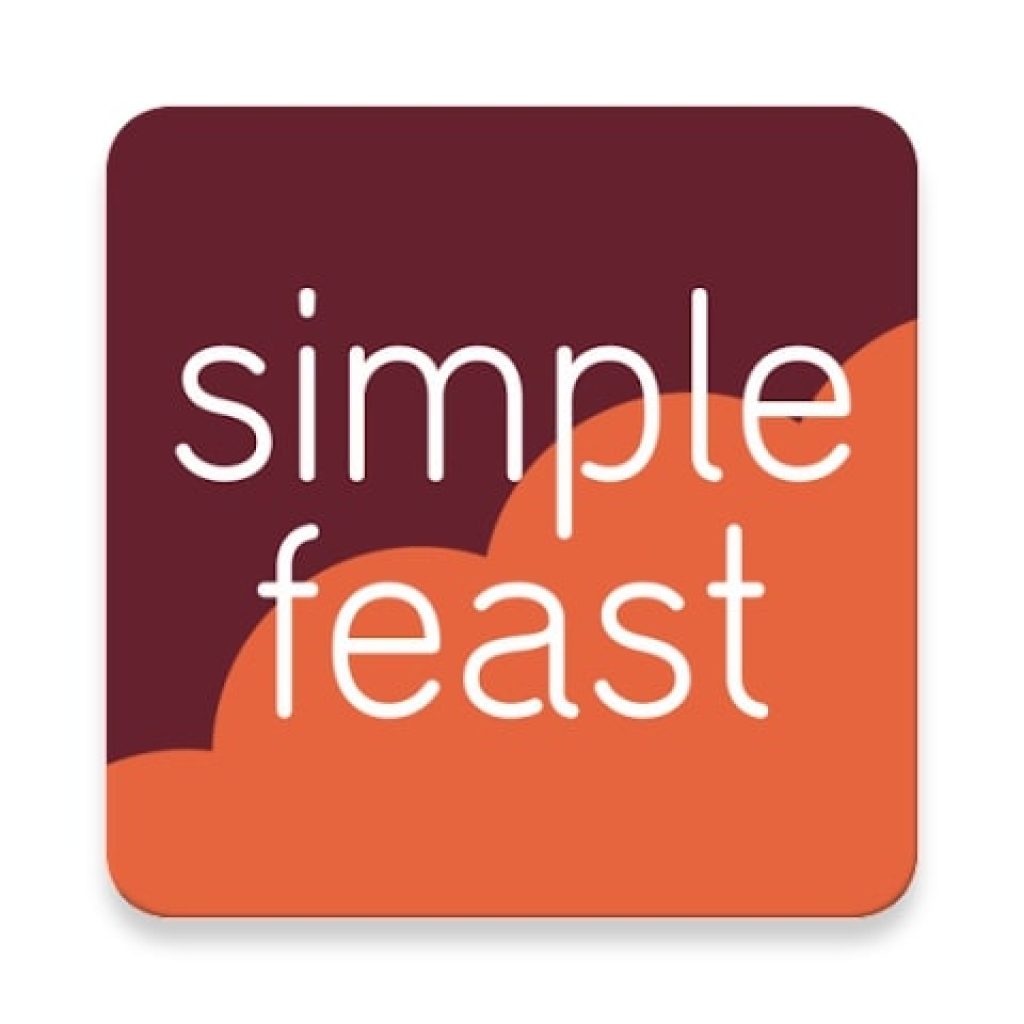 Simple Feast is an app for organizing meals. It is free for users but has paid content. It is handy, with a high-quality interface. It is easy and fun to use.
By downloading the app, you get access to a great database of recipes. They were developed not only by chefs but also by nutritionists. The purpose of creating this recipe library is to make healthy eating varied and delicious.
Whether it succeeded – you can see for yourself. If you can't cook, it's not a problem. Masterclasses from professional chefs in the form of video tutorials will allow you to acquire the necessary skills.
Your dishes will not only be healthy and tasty but also beautiful. You can collect your favorite recipes in your cookbook. It's also possible to create shopping lists based on the recipes you choose.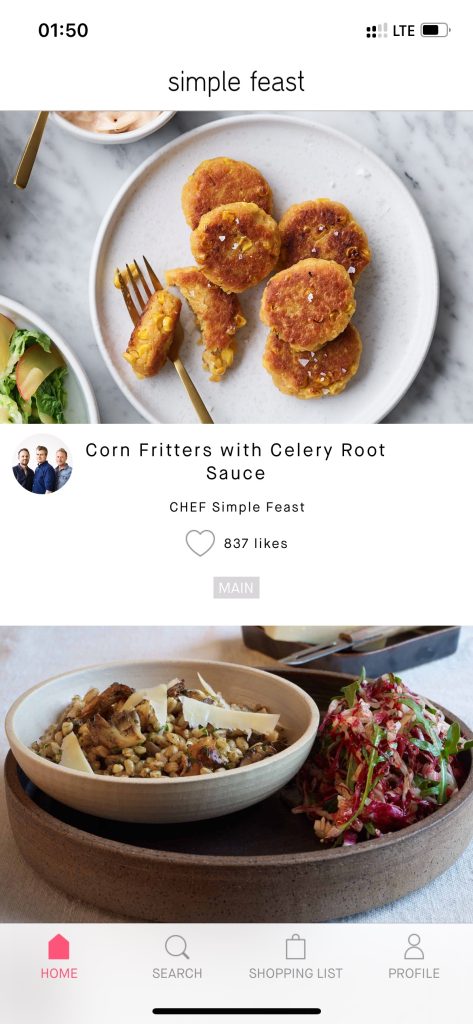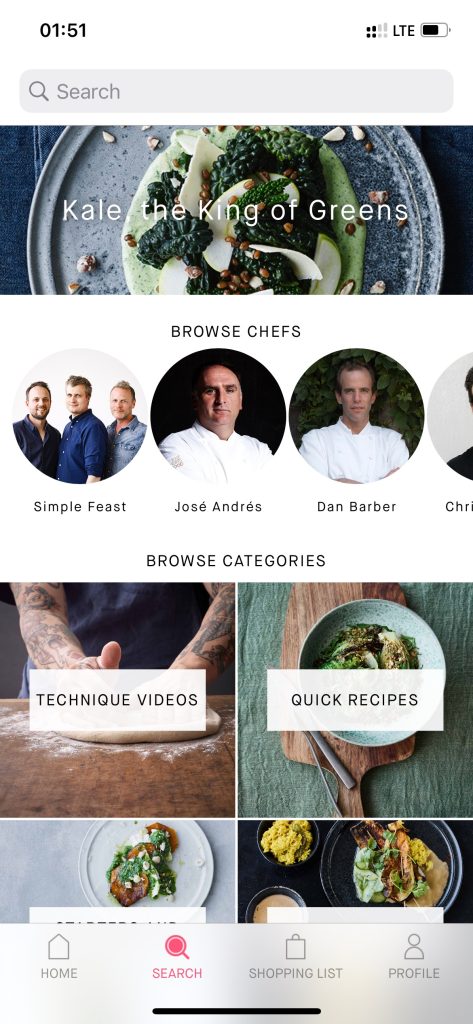 When you sign up for a paid subscription, a nutrition coach will pick your own recipes based on your goals and type of diet. To evaluate the need for a subscription, you can take advantage of a free trial period to use it.