Deepfake is currently trending everywhere – because it allows swapping faces on the video seamlessly. You've probably seen a lot of those videos on TikTok or on Instagram.
The thing is Deepfake is a PC app and you can't really use it on your phone. However, it doesn't mean there are no alternatives in the form of smartphone apps.
Become a real dance king using these dancing apps with your picture.
In the article down below you will discover the best apps that are really similar to Deepfake. Enjoy!
Reface: Face swap videos and memes with your photo
Reface application with a realistic combination of your photos will give you an unforgettable experience. What's more, choose your favorite celebrity and combine your photos with each other! Change your face, hair, and even gender.
In addition, select a video and match your face right on the video. How does it work? The built-in artificial intelligence system in Reface allows you to get the most realistic photos and videos.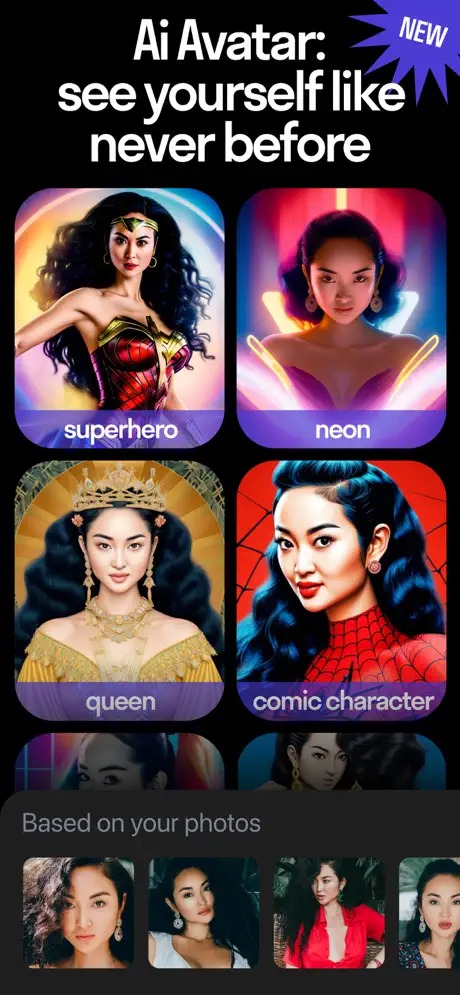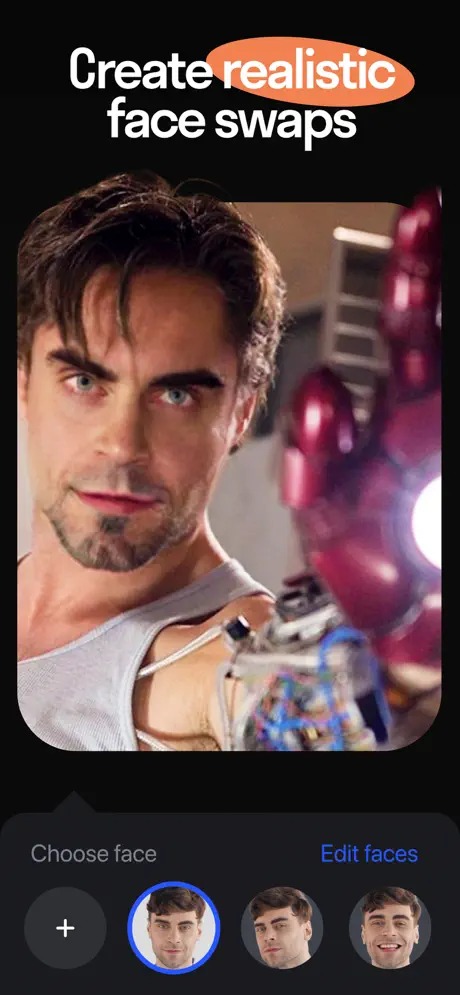 Share your results with your friends on social networks. A convenient control system with a bright interface will allow you to enjoy fully exchanging faces. Download Reface to your device to start face swap with your friends!


You may also like: 7 Free Gender Swap Apps for Android & iOS 
Face Swap
The funniest and most amazing photo-sharing app in the world. Face Swap will surprise all your friends and acquaintances. A vivid interface and accurate results that are achieved thanks to artificial intelligence can bring the most fun emotions.
The key feature of the Face Swap app is easy to interface control with various functions. The most outstanding feature in Face Swap is the ability to match even animals' faces! Yes, this is exactly the opportunity provided to every Face Swap user.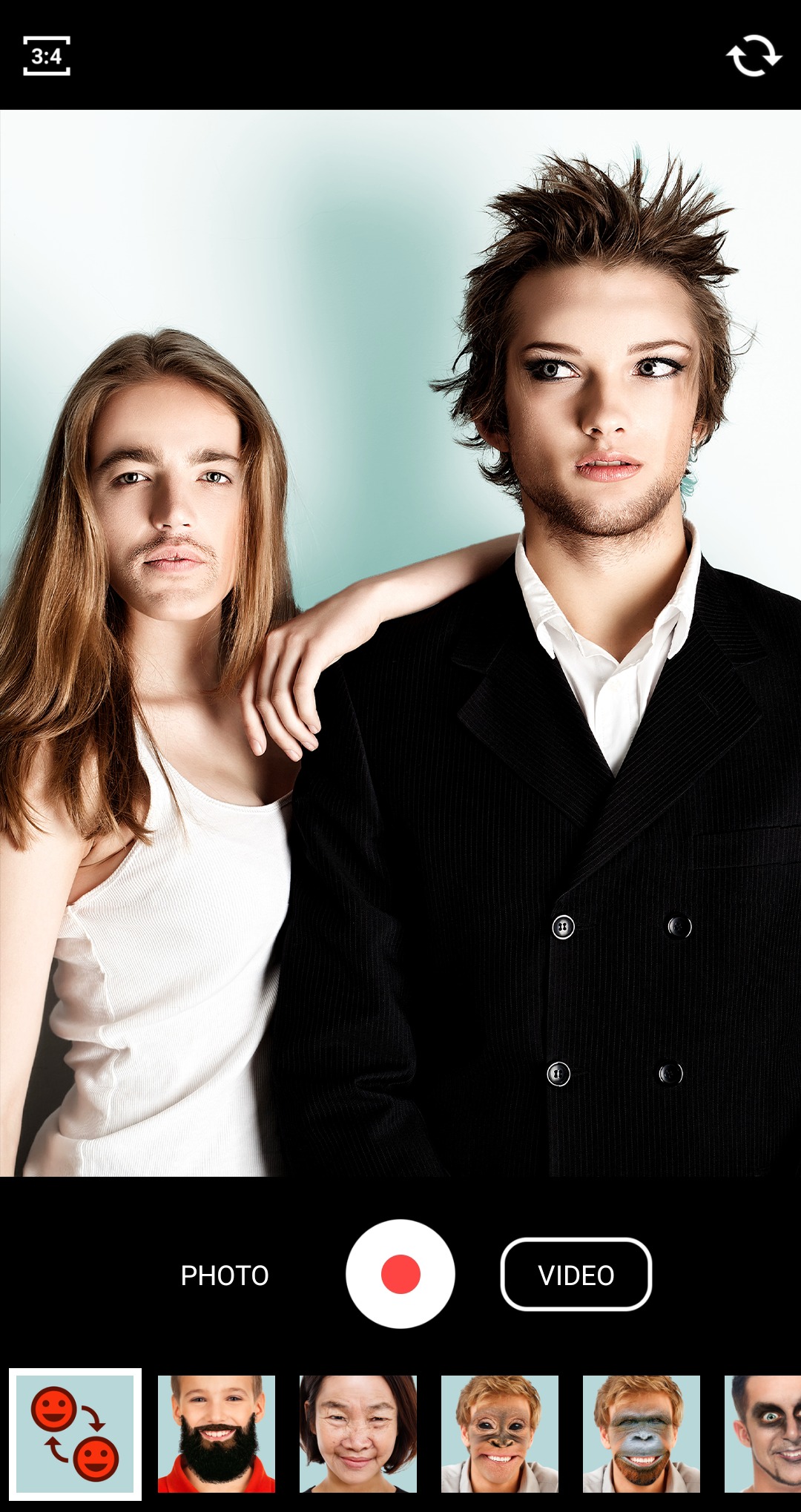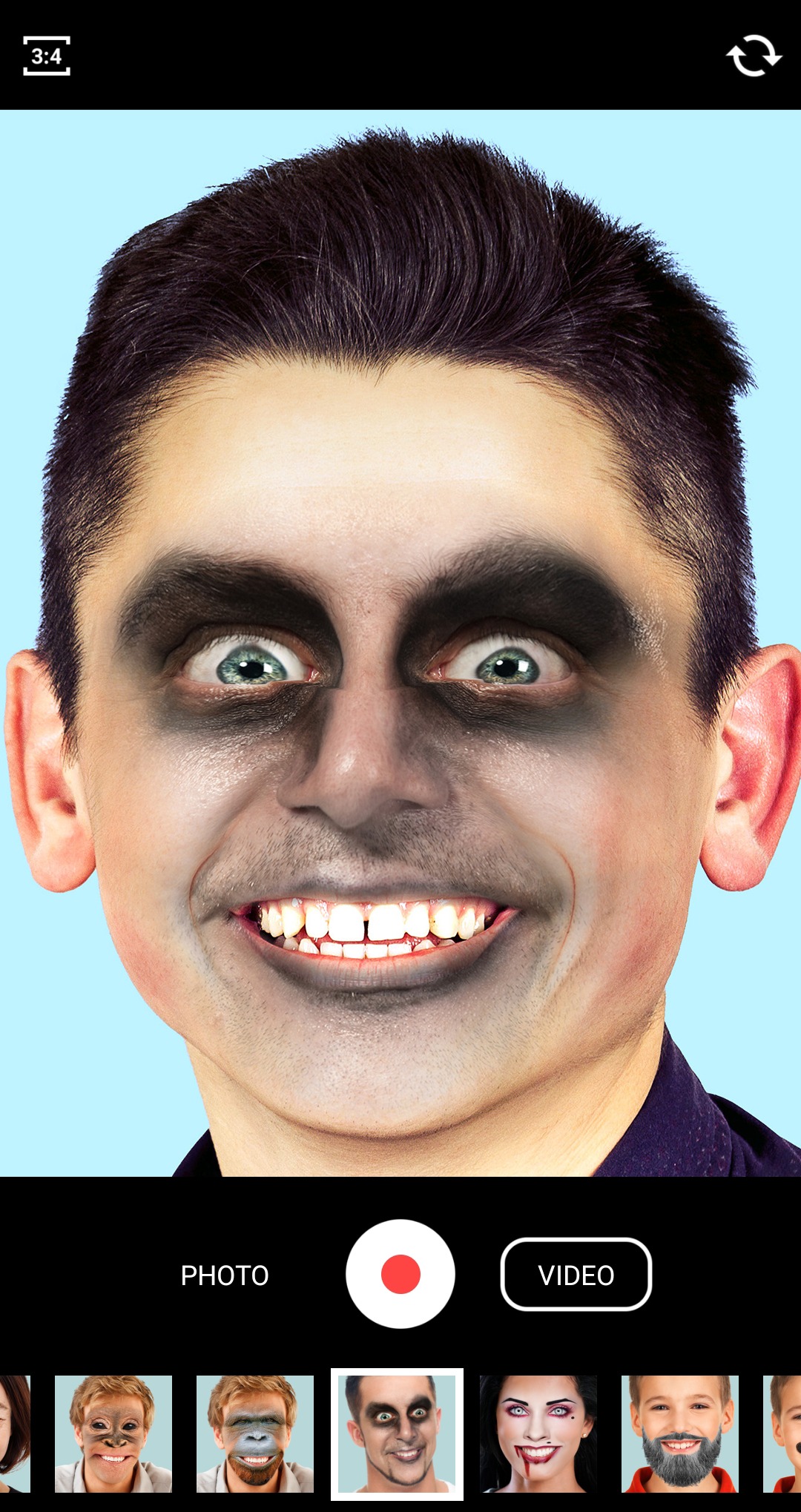 If you wanted to be a brave tiger or a cute kitty as a child, then Face Swap will allow you to achieve this result. Share awesome photos with your friends and keep the result as a souvenir!

Snapchat
This is the most famous application in the entire world. Snapchat is a place where everyone can find themselves. An amazing interface, crazy features and functions, millions of different masks, and more await you in Snapchat.
Over 10 million users around the world swap face and try on various masks on Snapchat. The integrated messenger function will allow you to share the received photos without leaving the application.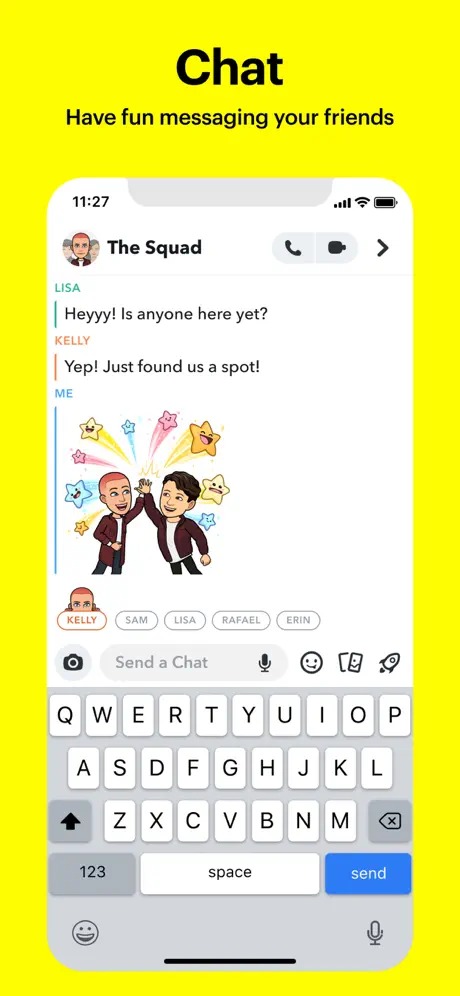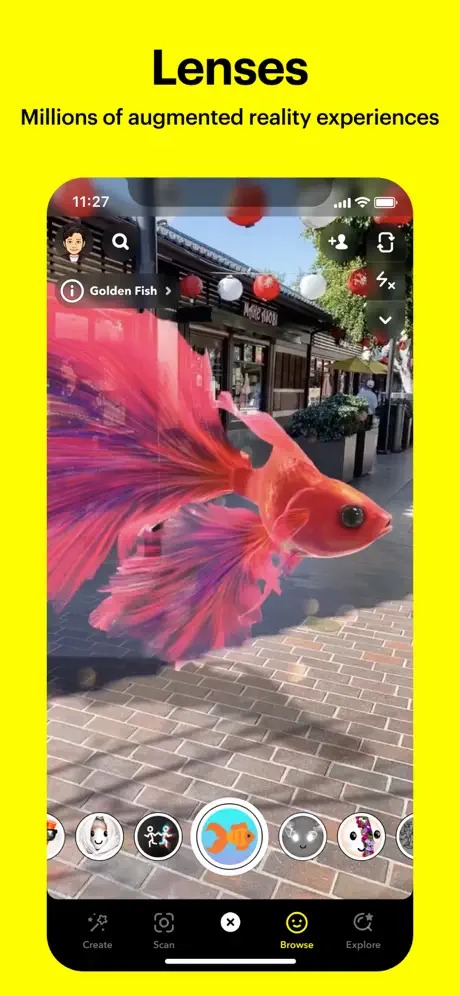 Snapchat developers continue to amaze users with their updates. Swap faces with your friends, save the result, and share in messages. Don't forget to create an account before doing this.


B612
The famous photo editor with bright functions and filters is not inferior in popularity. B612 is a modern photo editor with tons of useful features and innovations.
This is where every user can try out mixing photos. Point the camera, select the photo with which you would like to combine your face, and enjoy the result.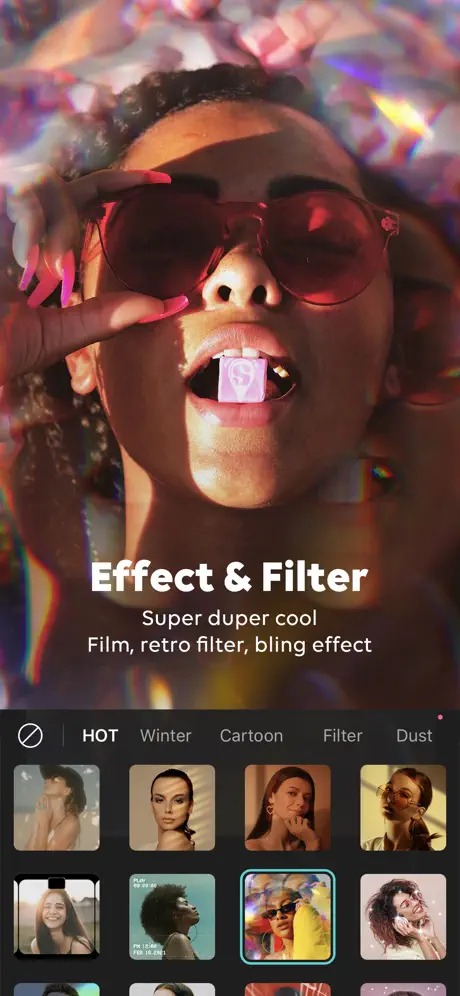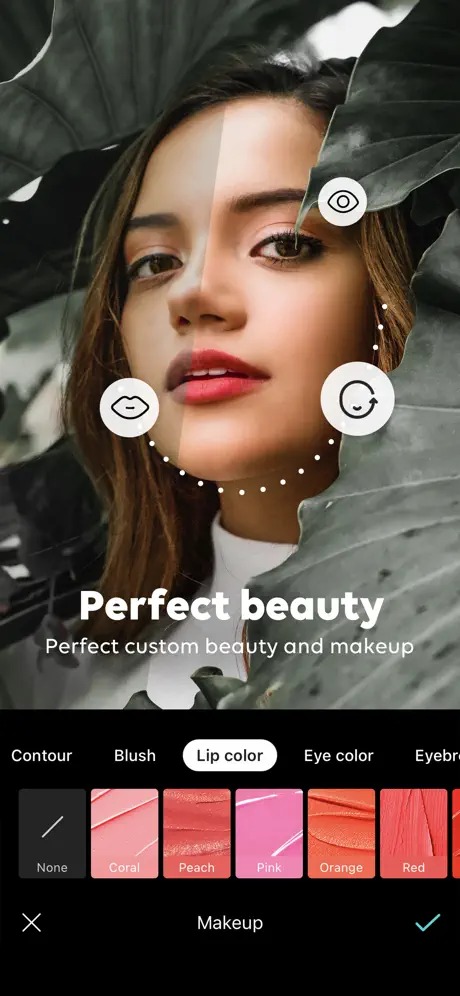 After the result got, you can share the result with your friends. In addition, you can edit the resulting photo with dozens of different filters and effects. The B612 is a place for complete creative clutter. Create your own filters to apply to your photos. Combine photos with animals. There are no limits here.


FaceApp – Face Editor, Makeover & Beauty App
FaceApp is a great photo fusion generator. Many possibilities will transform your photos beyond recognition. Hundreds of dozens of filters and effects will become your assistants.
The use process is simple and does not require any special knowledge. Download and install FaceApp on your device and then select the two photos you would like to combine. We get the result and enjoy it.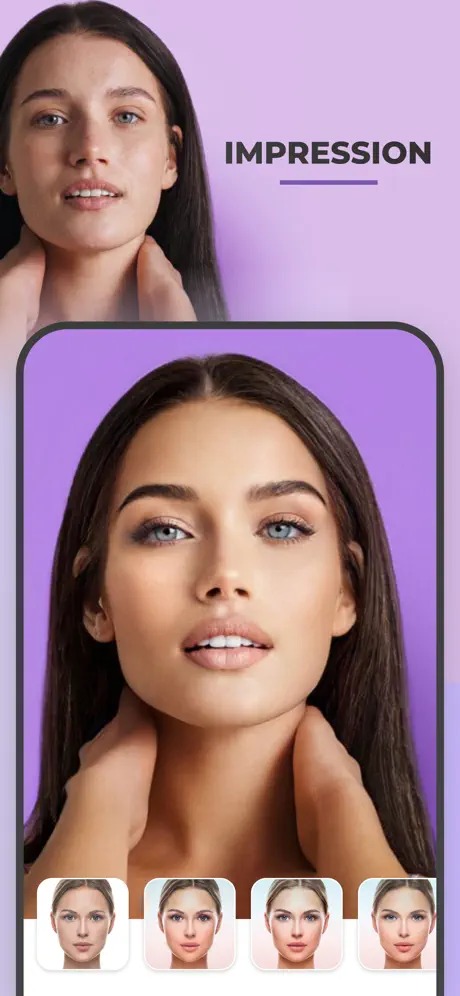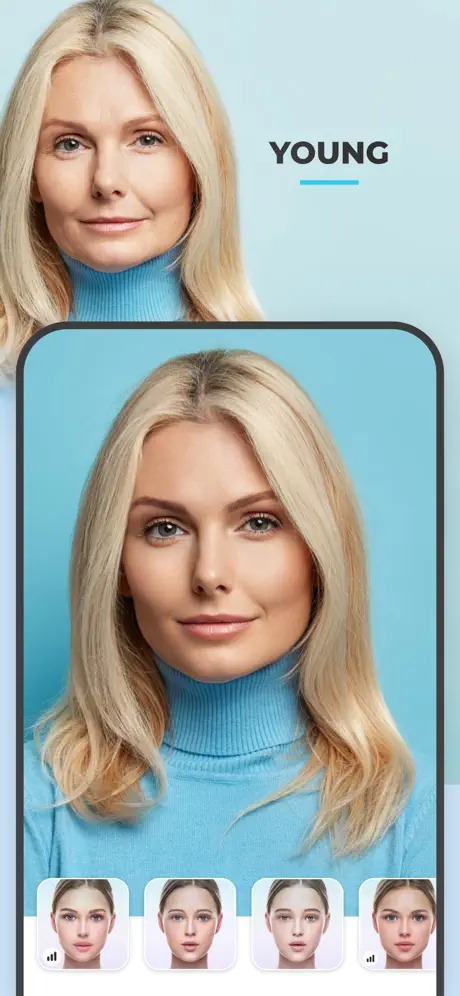 The application has a built-in function that allows you to share the result with your friends. In addition, FaceApp has wide functionality and great photo conversion capabilities. Shoot and edit the video, as well as a lot of pleasant entertainment waiting for you in FaceApp.


Face Swap Booth – Face Changer
Another great photo fusion app. Face Swap Booth is a bright and easy-to-use application that will allow users to try on fresh looks. Transform into stars and animals. The almost endless possibilities await you in Face Swap Booth.
What's more, the Face Swap Booth app allows you to combine multiple photos at the same time. It is this feature that will allow users to change their photos.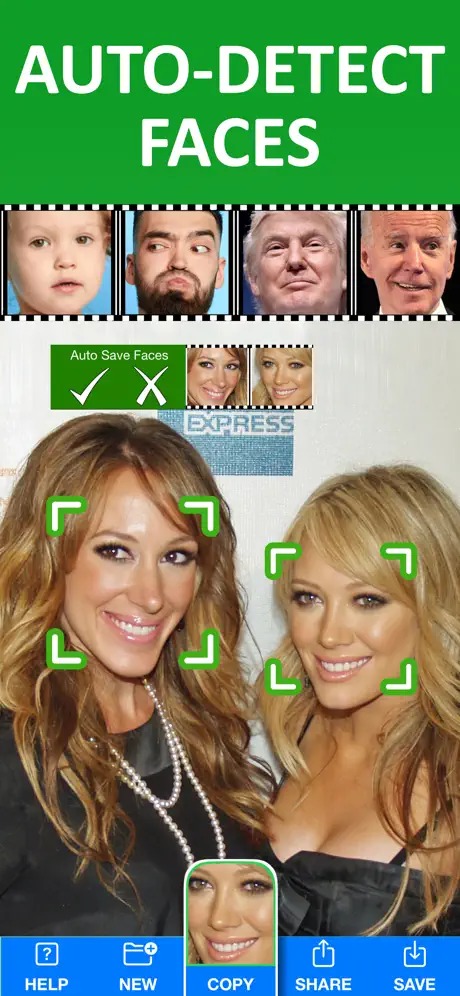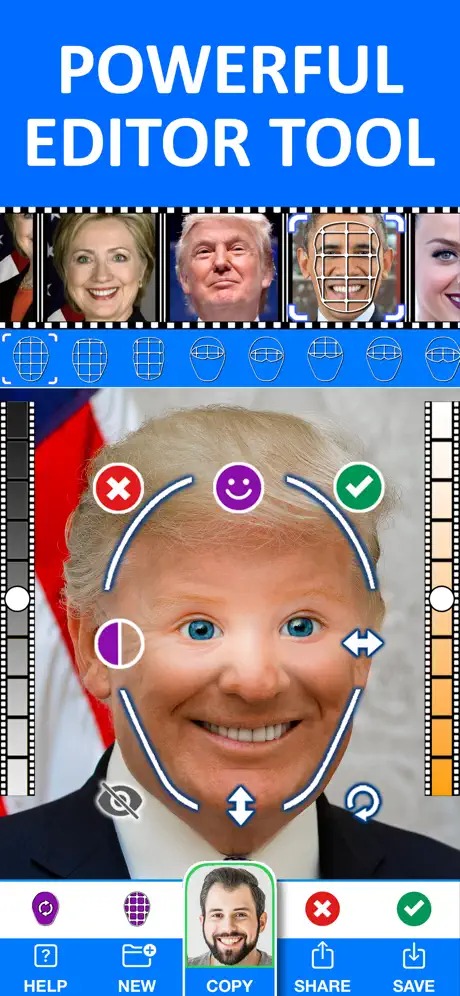 Will your friends be able to recognize you after such a transformation? Even in real-time, you can experiment with photos by swapping faces with friends. Share and delight your friends so you get.


You may also like: 7 Best Apps to Fake Instagram Direct Message for Android & iOS
Face Swap Live
Another app with a bright interface and fun features. Face Swap Live is a minimalistic application, the essence of which is based on combining two different photos and getting the result.
Face Swap Live is the best app of its kind. What's more, Face Swap Live allows you to combine celebrity photos and shoot videos in this guise. Amazingly, any user can be Madonna or John Depp for a couple of minutes. The application architecture composed entirely of artificial intelligence.
It is thanks to artificial intelligence that we get funny and lively photos and videos. The ability to exchange faces live will make your friends have a lot of fun. Advice for users. Try not to twist your head so that the effect does not fly off your face. Face Swap Live only requires your face with no unnecessary items.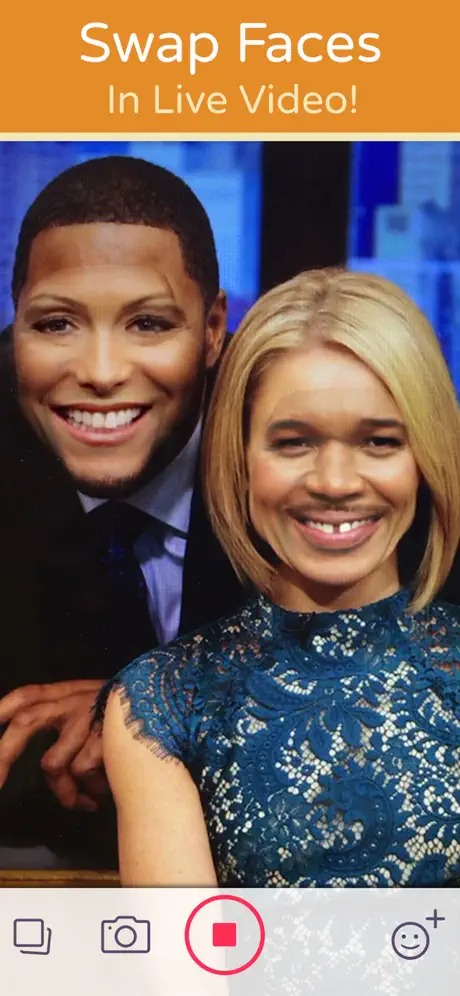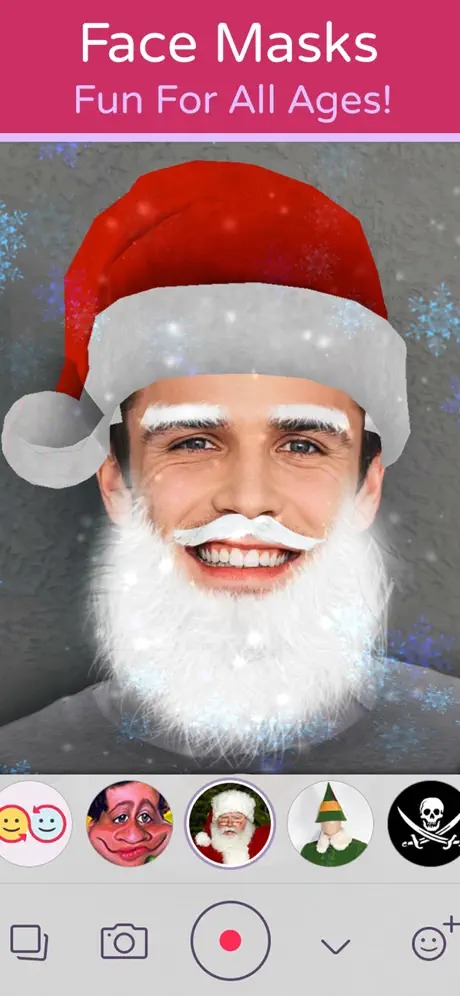 An easy and pleasant interface made in purple shades will allow users to get aesthetic pleasure from using Face Swap Live. A lightweight control panel with a minimal set of buttons will allow even children to figure it out. Swap faces with friends and shares the results on social networks.


Anyface: face animation
This is not exactly the app that will allow replacing the face of another person, but it is an animation app that will make any face on the photo speak. Hence, you can first replace a face in any photoshop app and then upload the pic to this app and make the face talk. After all, you can create a nice video just like with Deepfake!
When you upload the picture to the app, you will see the toolbar in the lower part of the screen. There, you can choose the movement of the eyes, movement of the mouth, and even movement of the head. You will be enabled to choose the length of a GIF or a video.
Among the animation features, Anyface includes the possibility to layer the filters on the pic and add improvements to the skin and overall view.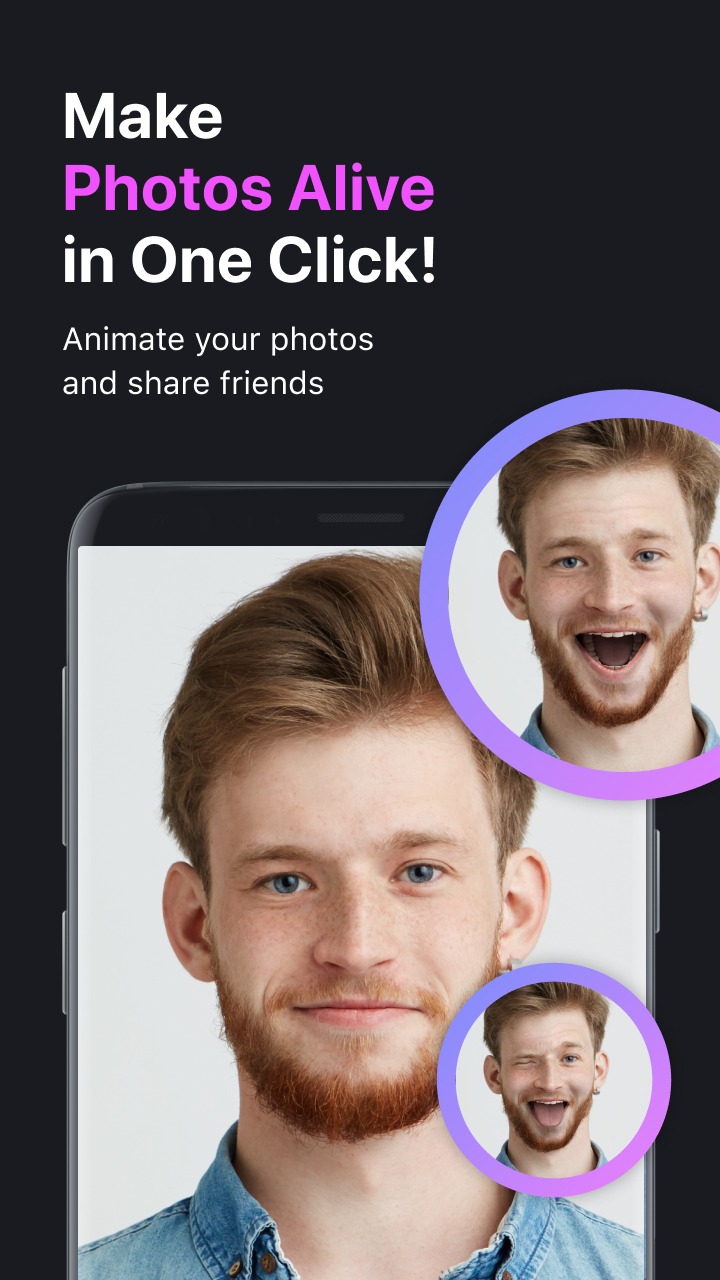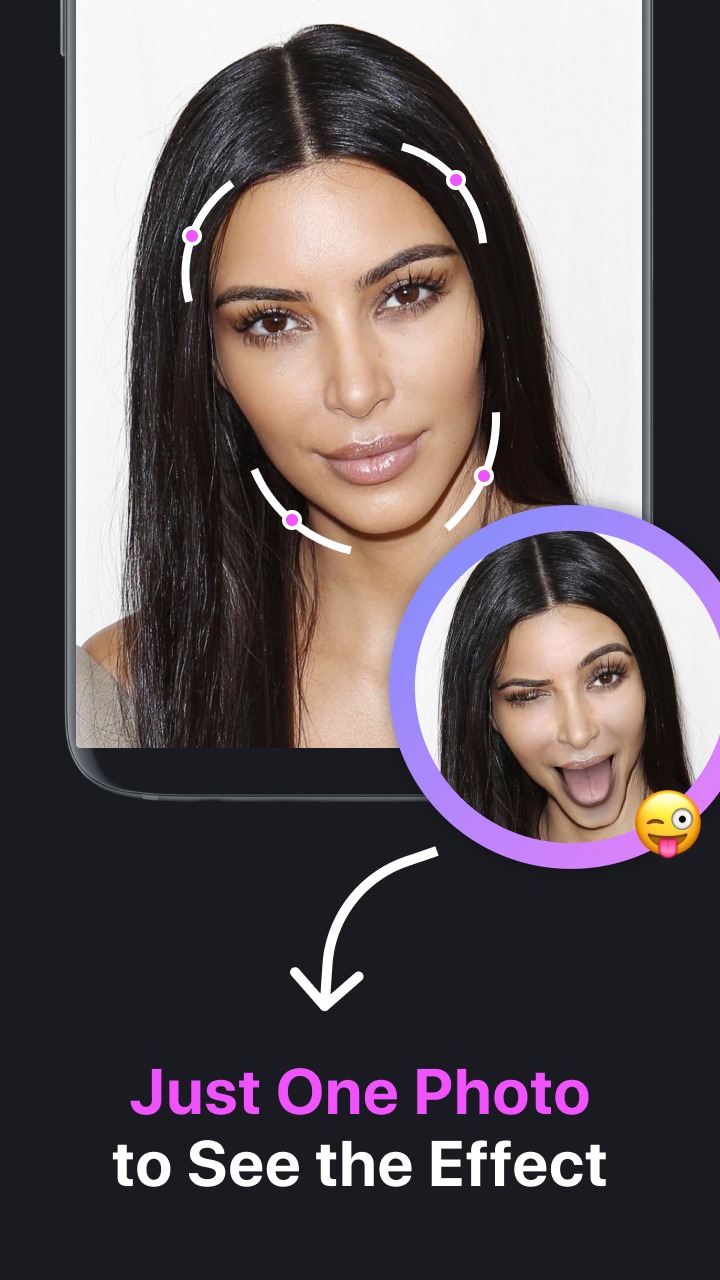 Anyface is quite popular on the market, but it has its peculiarities: you need to be careful with their payment side since users complain the app charges them 3 times in a row by mistake. And the charge is not so little, by the way.

Copy Replace Face Photo Editor
An unusual application with amazing features will delight the lovers of swapping faces. Cope Replace Face Photo Editor is an easy-to-use and creative application for sharing and matching faces. The most interesting feature in the Cope Replace Face Photo Editor app is the ability to try on faces on the stars.
To get started with the application, you need to install Cope Replace Face Photo Editor on your device. Then we select a photo of a celebrity, then in a separate window we select our photo and start cutting out the desired fragment of the face.
Everything here limited by the user's imagination. You can only cut out the face, or you can cut out the eyes and lips. Everything is at the discretion of the user. Then we move the cutout fragment onto the face of the selected character.
What's more, Cope Replace Face Photo Editor includes various wigs and filters to create a realistic look. Various masks will allow users to try on vivid images. In addition, the user can share the result with friends on social networks.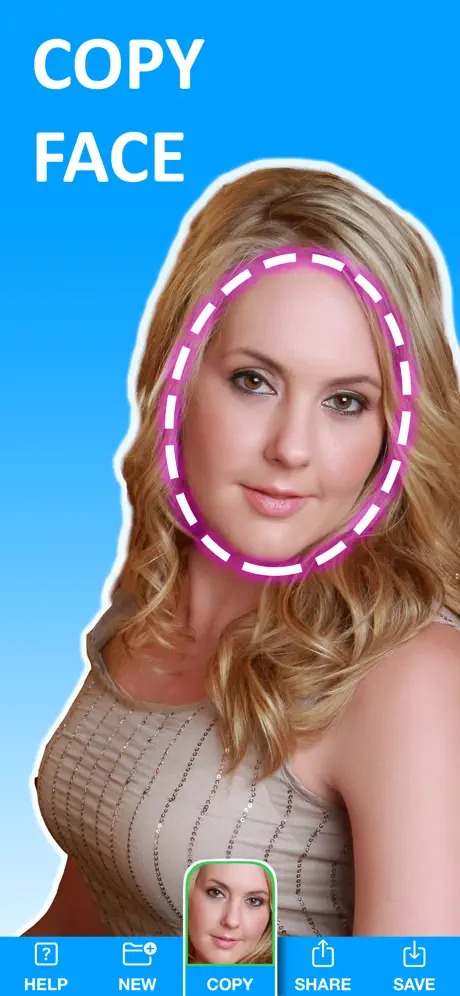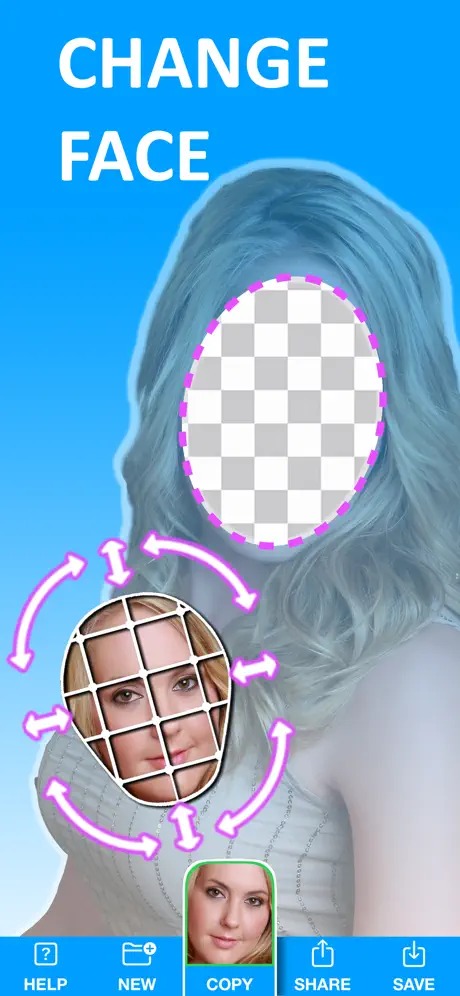 Cope Replace Face Photo Editor is a multifunctional application with various fun features to brighten up your day.

Deepfake Studio
This app will help you to be in the body of a celebrity, including your favorite actor or actress, singer, artist or entertainer. You can try the face masks of everyone in the service's library.
You can also make your appearance exactly like your favorite stars. Professional effects and filters will allow you to change your face from one to the other in the best possible way. You will get a photo that is crisp and clear.
Besides, you will be able to share the resulting images online and in other venues. Your face will completely change to the face of the star you choose from the list.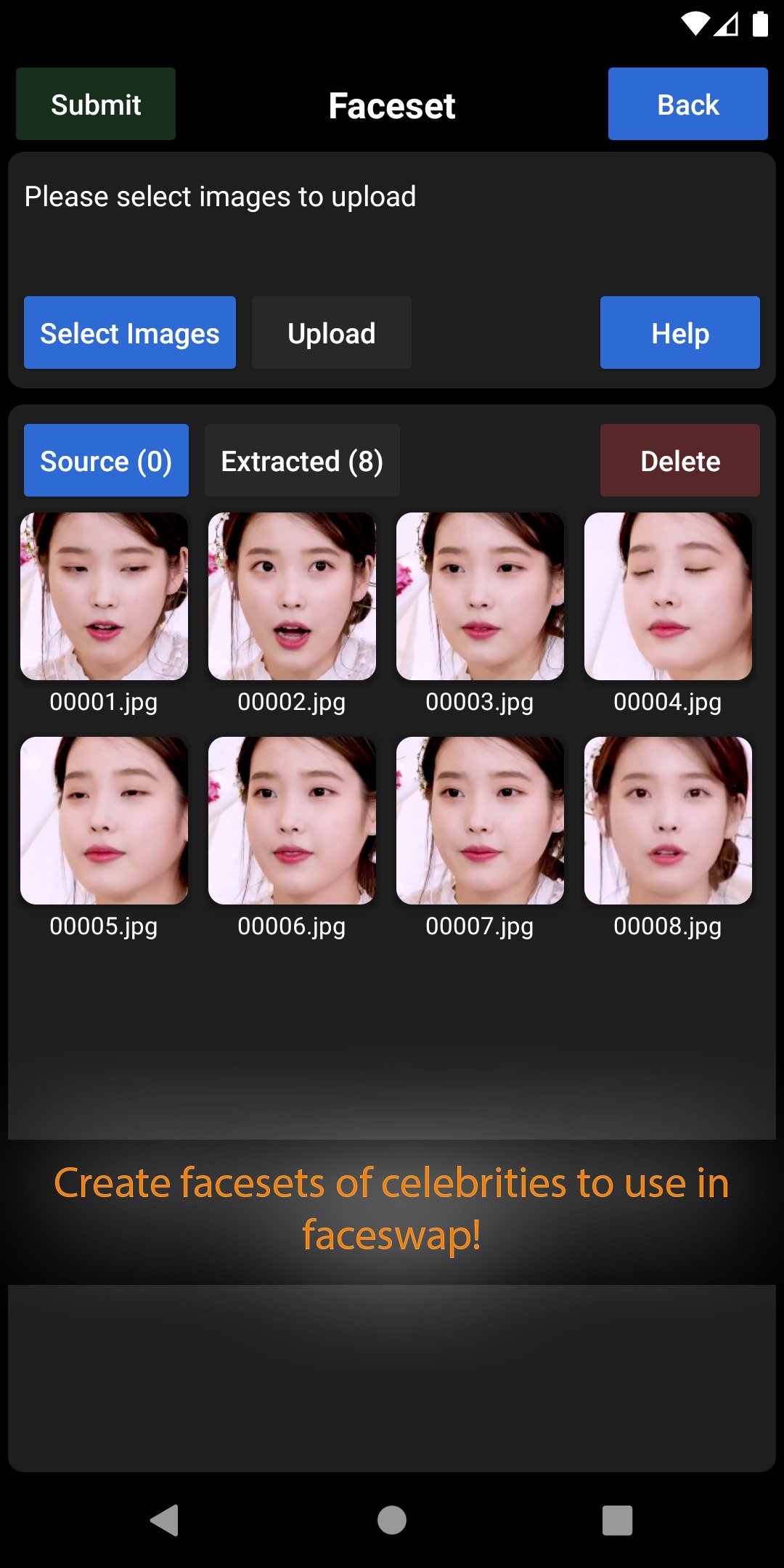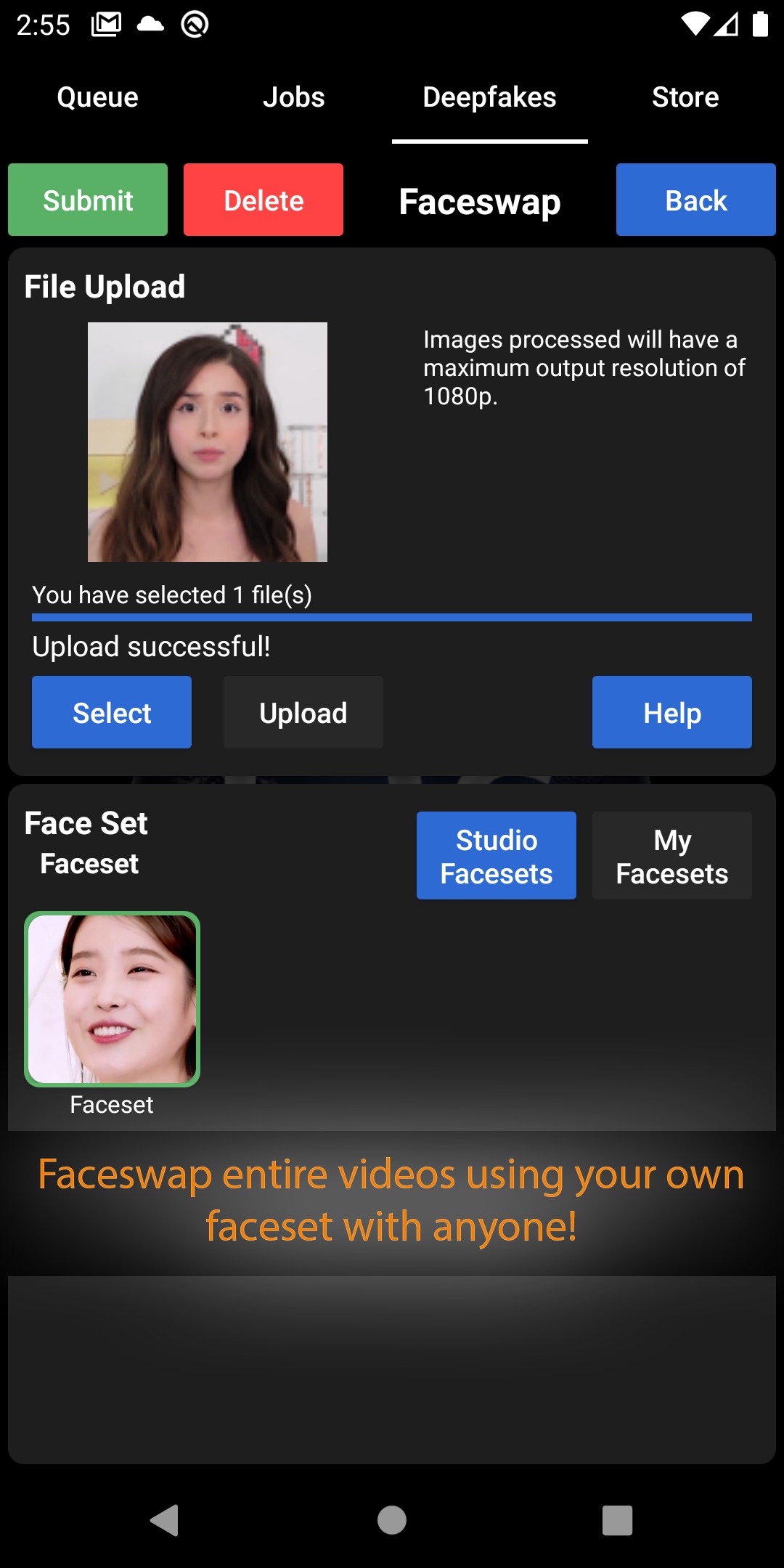 In addition to general features, you will be able to see how your face would look with the emotions, facial expressions, and facial features of the chosen celebrity.

You may also like: 9 Free Deepfake Voice Generator Apps & Websites
FaceMagic
This app is a kind of service or artificial intelligence. It allows you to change your appearance in no time at all. The system automatically recognizes faces in photos, images, pictures and even video clips. After that, it allows you to exchange looks with each other.
You can choose the looks suggested by the program. This will allow you to come up with your own unique slides, unusual memes and gags, as well as entertaining content and more.
The transformation is as fast and high quality as possible, so no one will suspect you of lying. You can also upload your work to an archive or put it on the web for everyone to see.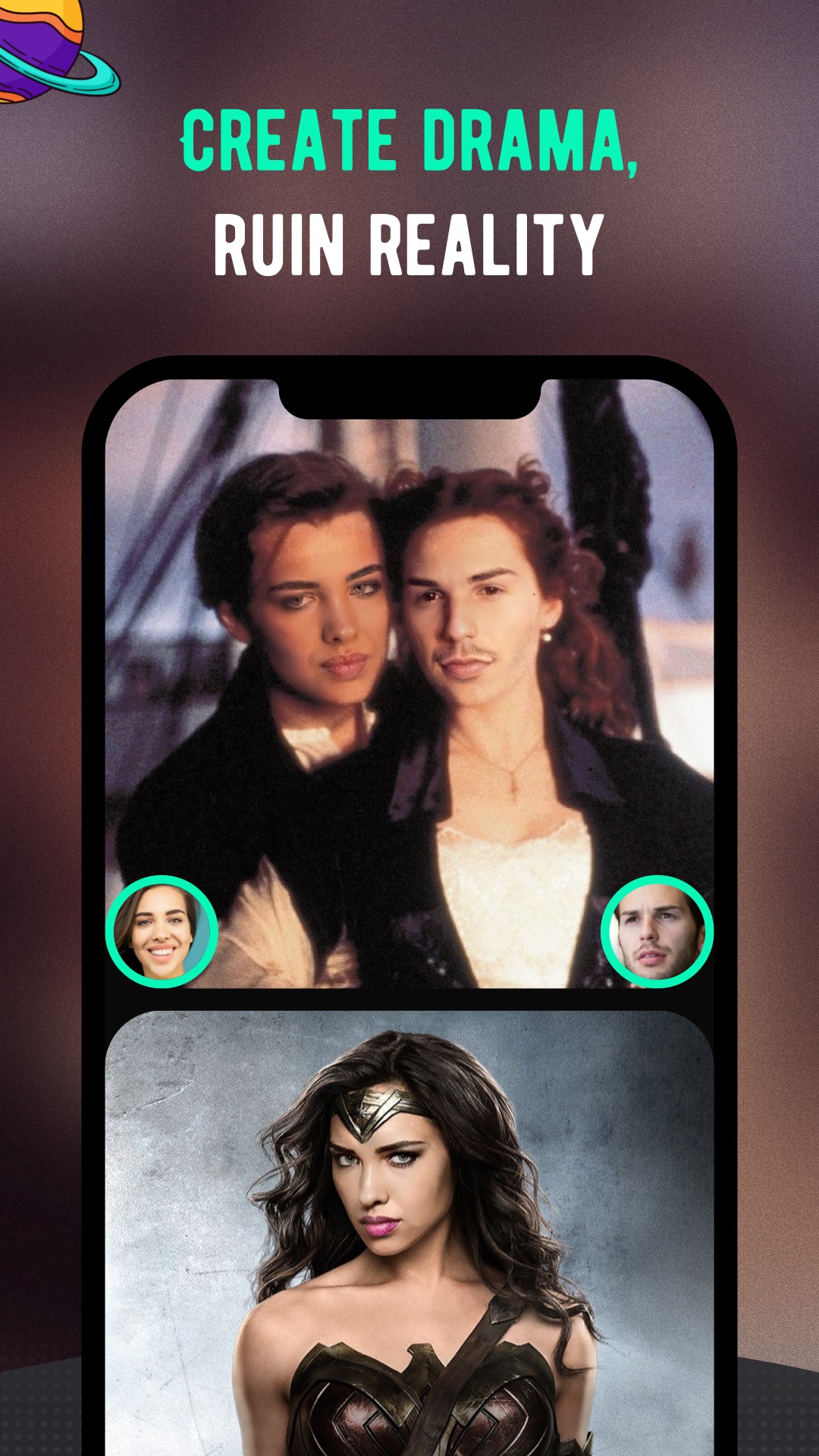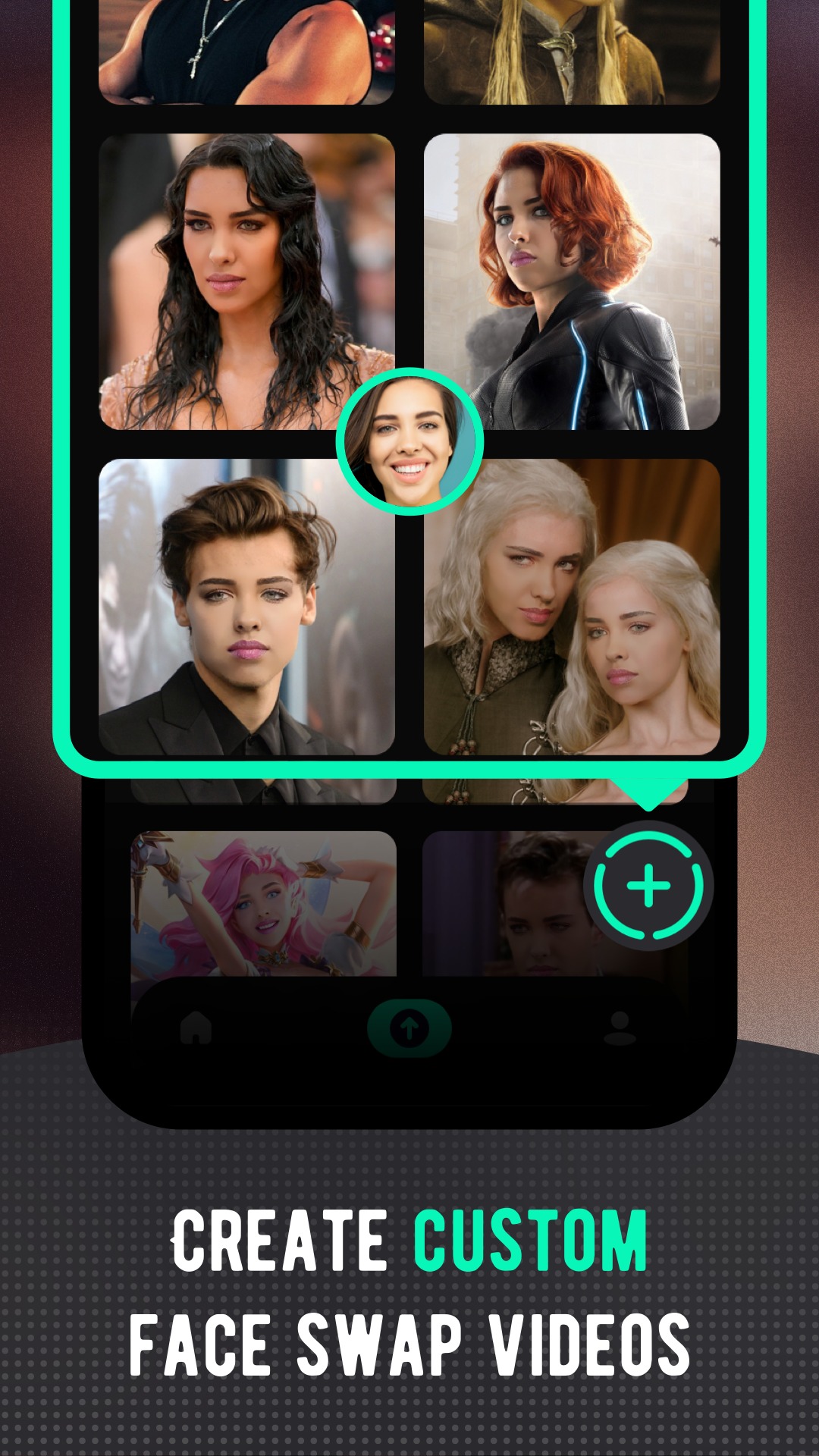 You can add both photos and videos to the program. And all of them will be available for further editing.