Our lives are much faster than they used to be, and most of the time we can spare about an hour to go shopping. A significant part of this time is taken up by paying for purchases.
Cards have helped speed up this process, but now the most modern solution is to use mobile terminals. They allow you to pay contactless in just a few seconds. Thus, we've reviewed these best point-of-sale (POS) apps for iPad which you can use to optimize all your business processes.
Try another way to pay for everything with these best online payment apps without credit/debit cards.
Square Point of Sale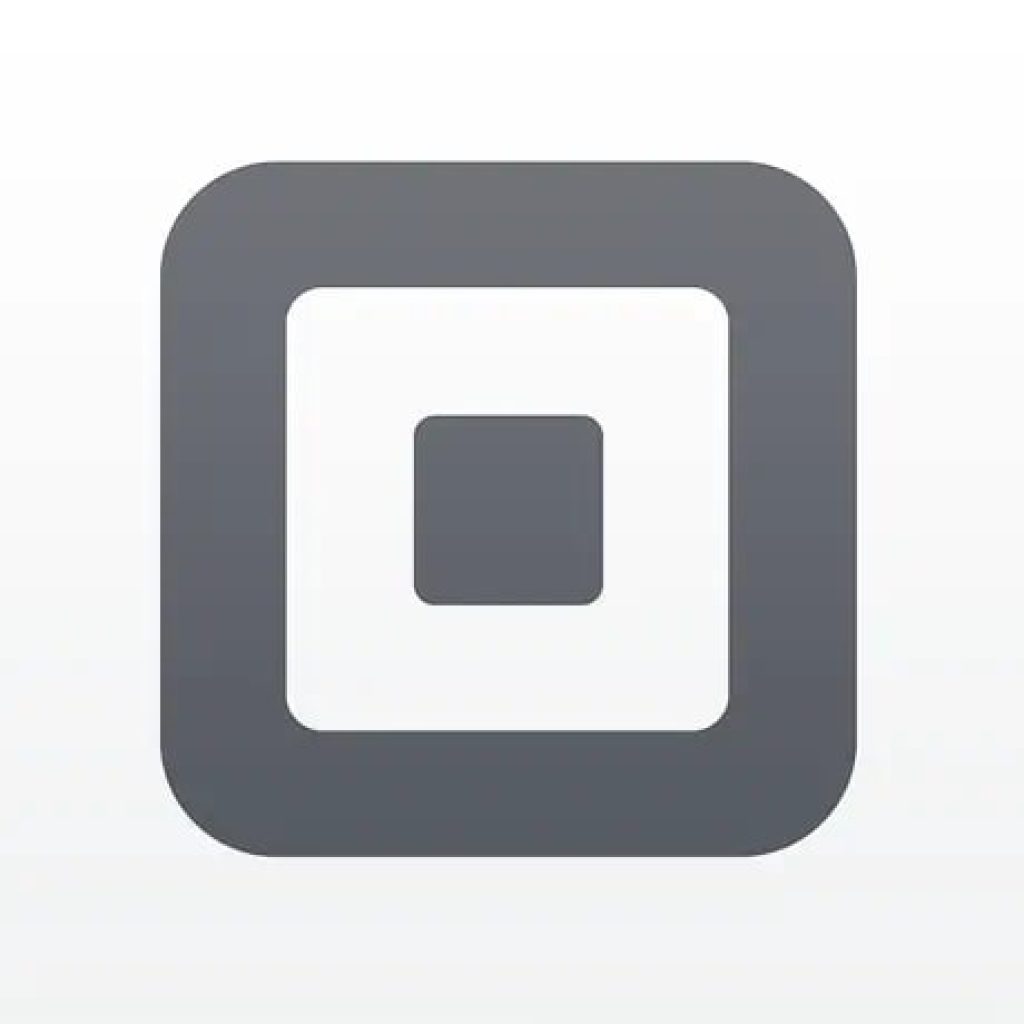 The app is for easy sales and fast purchases at any time. Keep track of sales, and employees' performance, analyze data and regulate the number of goods in circulation.
Use this program to receive payments contactless by chip, link, or code. Also, accept payment only in person from your e-wallet – any bank card.
It's possible to bill customers without leaving the app. This will save you time and prevent errors when switching from platform to platform.
Keep track of your funds on your phone screen by setting up regular monthly or weekly payments. You'll notice the notification instantly.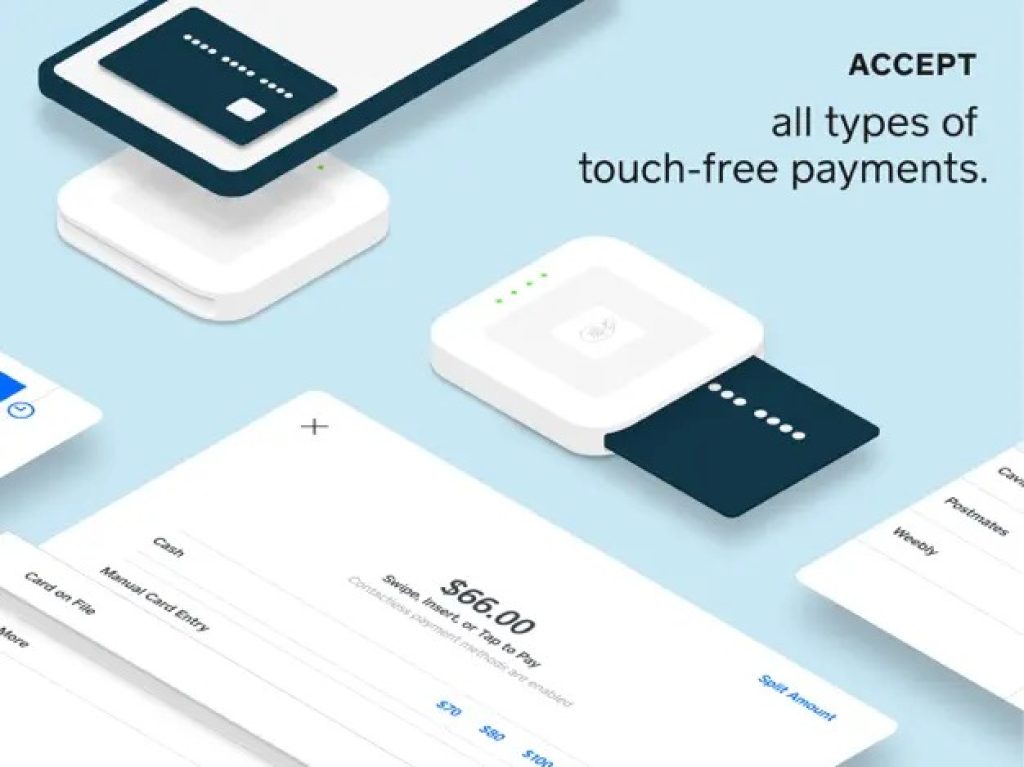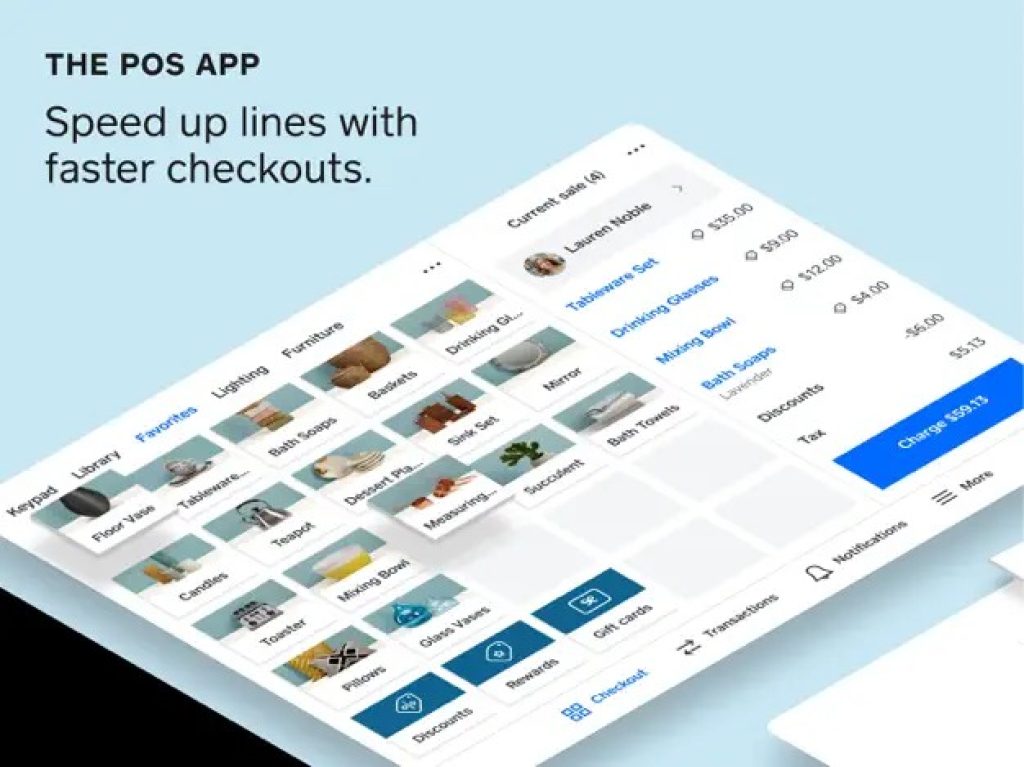 Get work done faster by connecting e-cash and gift certificate options. Send and receive receipts to your email addresses. Funds will be credited to your account within one or two business days.

You may also like: 11 Best Apps to Scan Receipts for Money (Android & iOS)
Clover Go G1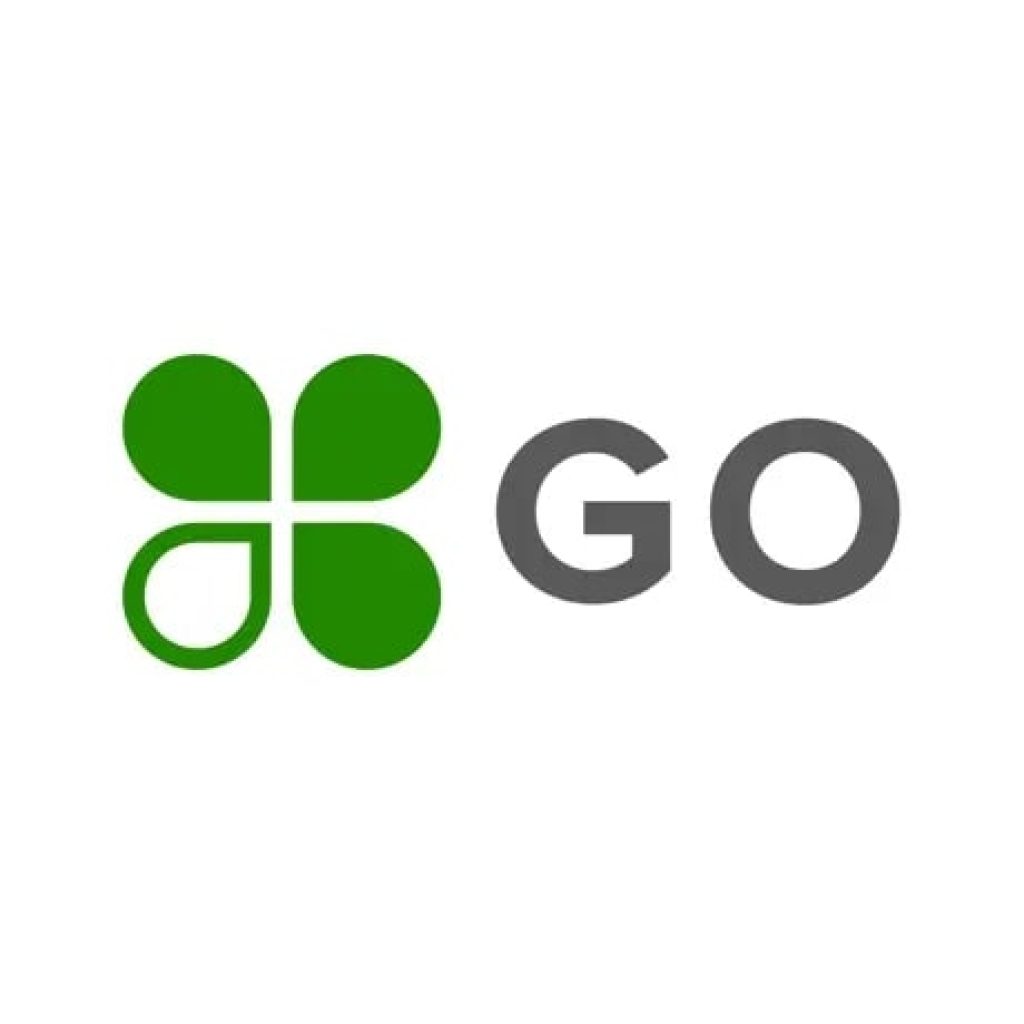 The app is used for fast acceptance of payments and analysis of their dynamics. It does not matter what your business is related to. Your clients will be grateful for convenient money turnover, and you will be calm about the safety of your wallet.
You can receive payments both from bank cards and remotely via chips, codes, and connected gadgets.
Information about your company's sales compared to your competitors will have a big impact on your growth strategy. Get it in a few clicks.
To use the app when meeting with customers in person, you need to connect the reader box to any gadget. This is available anywhere. Thus, your device will be portable. You must have an account, a smartphone or tablet, a card reader, and a downloaded app to operate.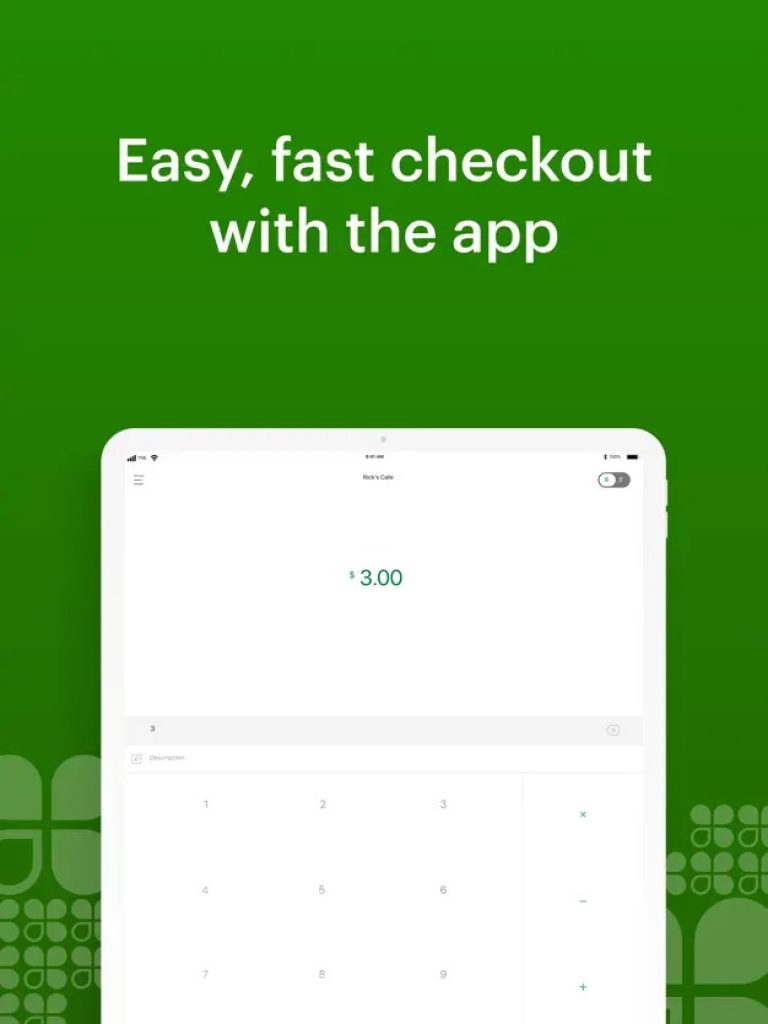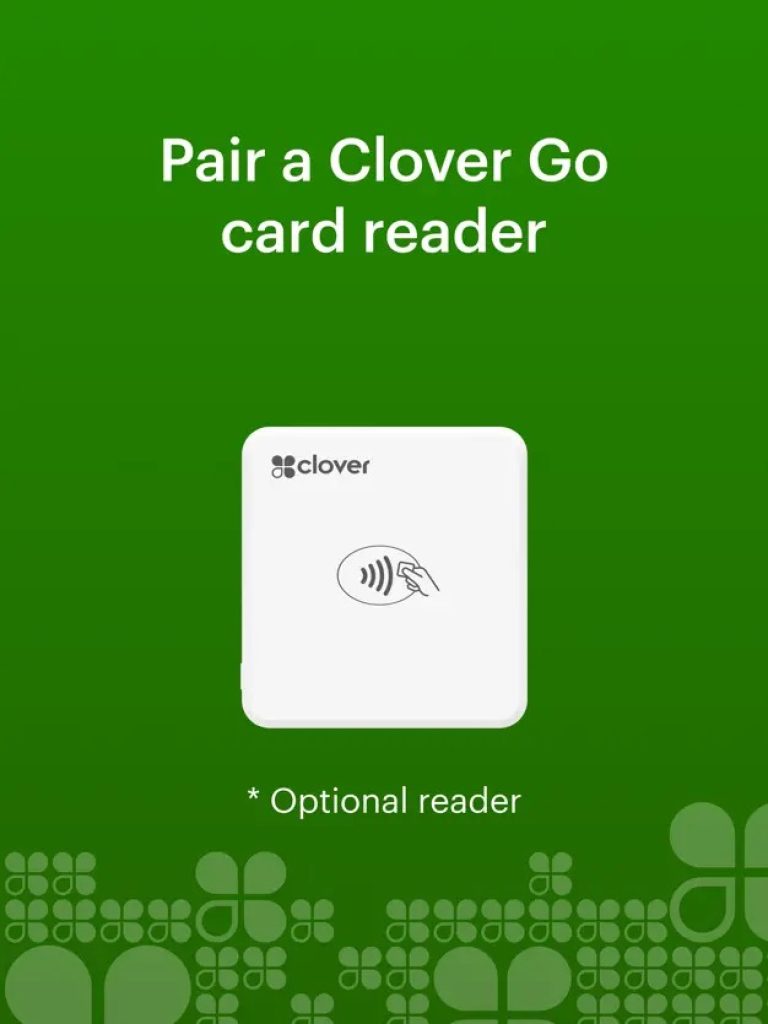 If you have any questions, the support team will always give you an answer.

Square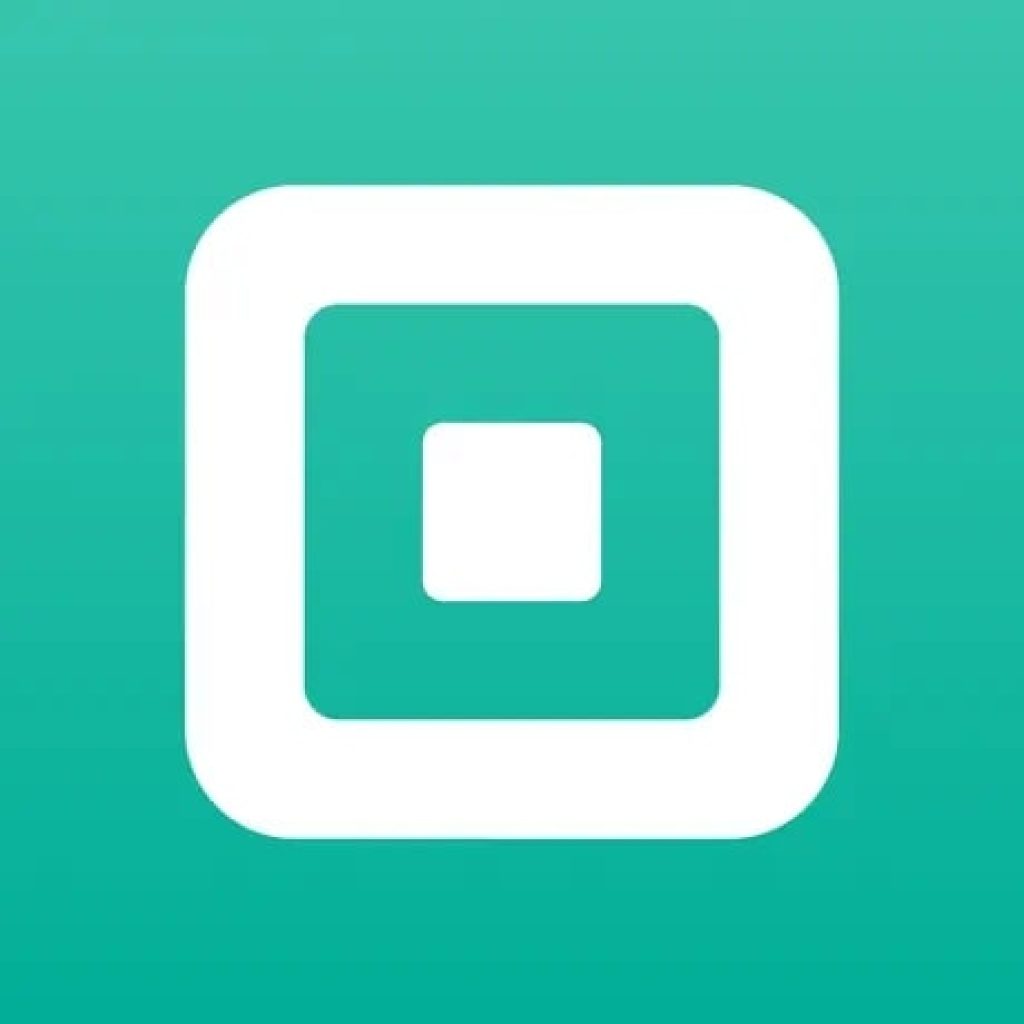 Square for Retail is a smart retail payment acceptance tool. A simple platform will help you check the dynamics of your business.
Simplify turnover by adding categories, management teams, and a directory of possible customers. Keyword and code searches are set up. Checking out returns will take a few moments and clicks.
Customers will be able to pay for orders via bank cards, chips, and codes. Funds will be credited to your account as soon as the next business day.
With the app, you'll be able to track product availability at all branches. Extremely low values will be reported by notifications on the main screen.
Square for Retail is indispensable when communicating with customers. Create profiles and track purchase histories. The app will generate personalized offers. Customers will be grouped based on how often they interact.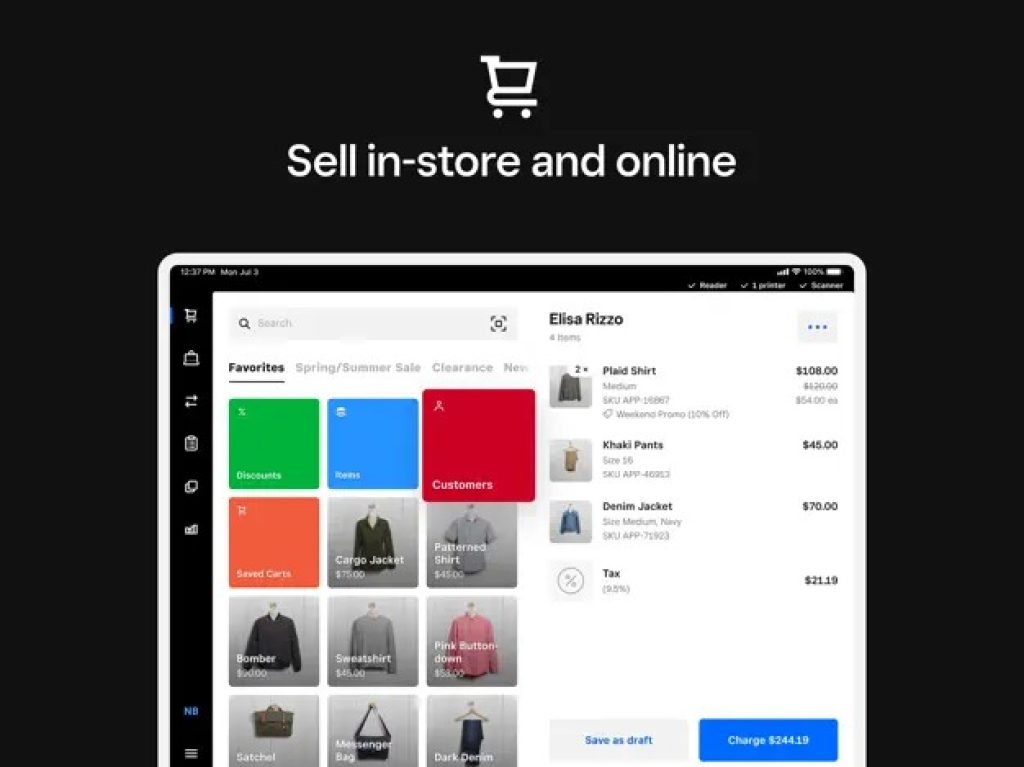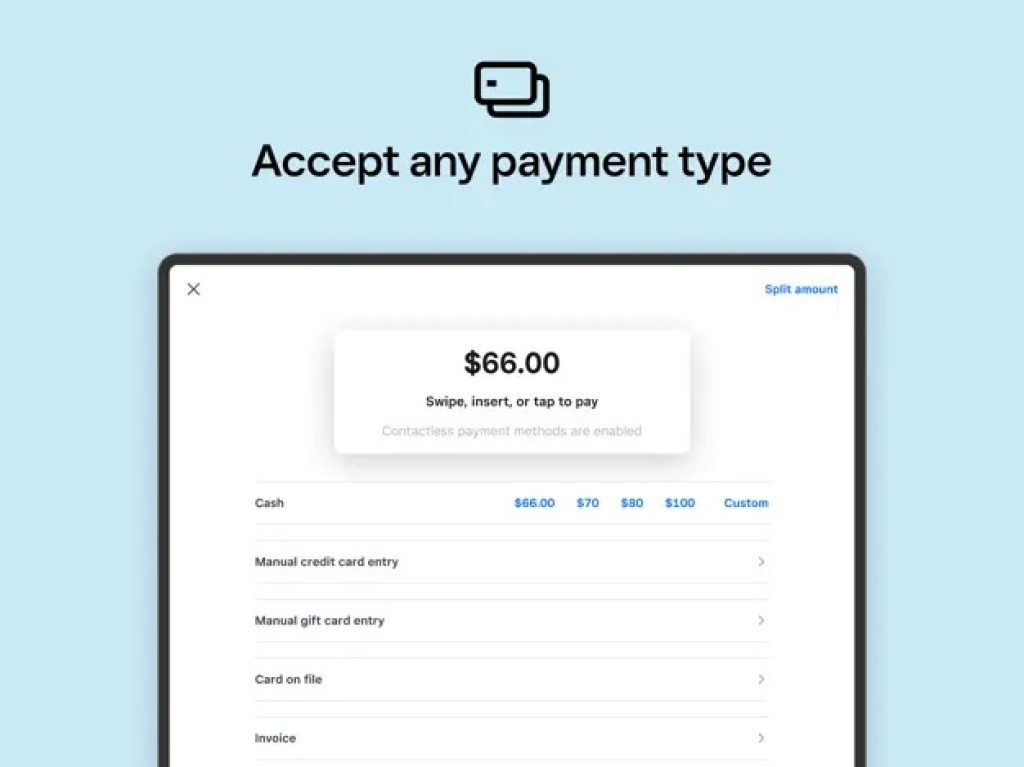 Company staff can also sign up for an account and accept payments. Management will track their timesheets.

Tunder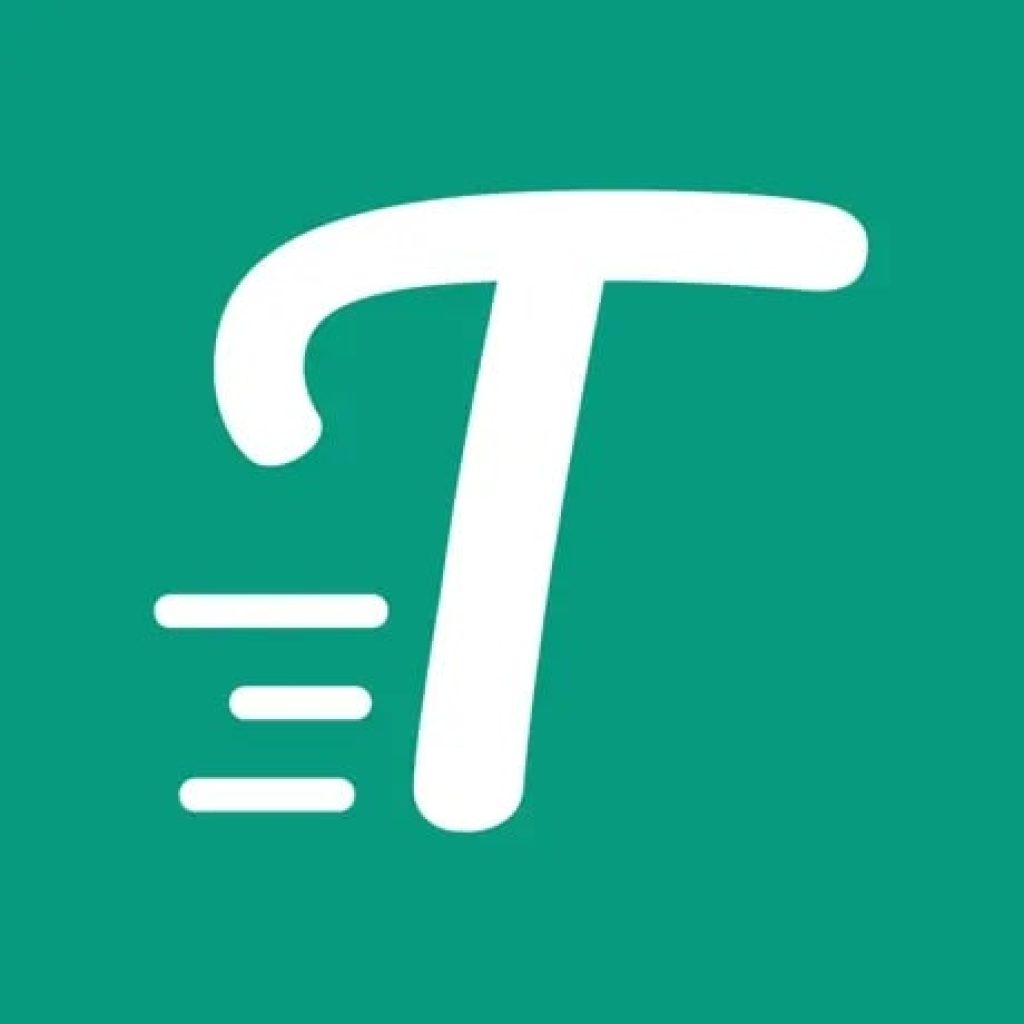 Tunder is a free, anonymous trading app. Requires no registration or confidential information. It's just your business.
It requires a downloaded app, fixed discounts, and merchandise. After the transaction, the receipt can be printed via Bluetooth, and electronic receipts can be sent via any messengers and social networks to customers.
Sales are even closer – the multi-lingual app is available on smartphones and tablets. Everyone can contribute to the appearance of the app in their own language.
Detailed analytical information about your sales is available in the app in the form of a report. Take it into account to prevent possible risks.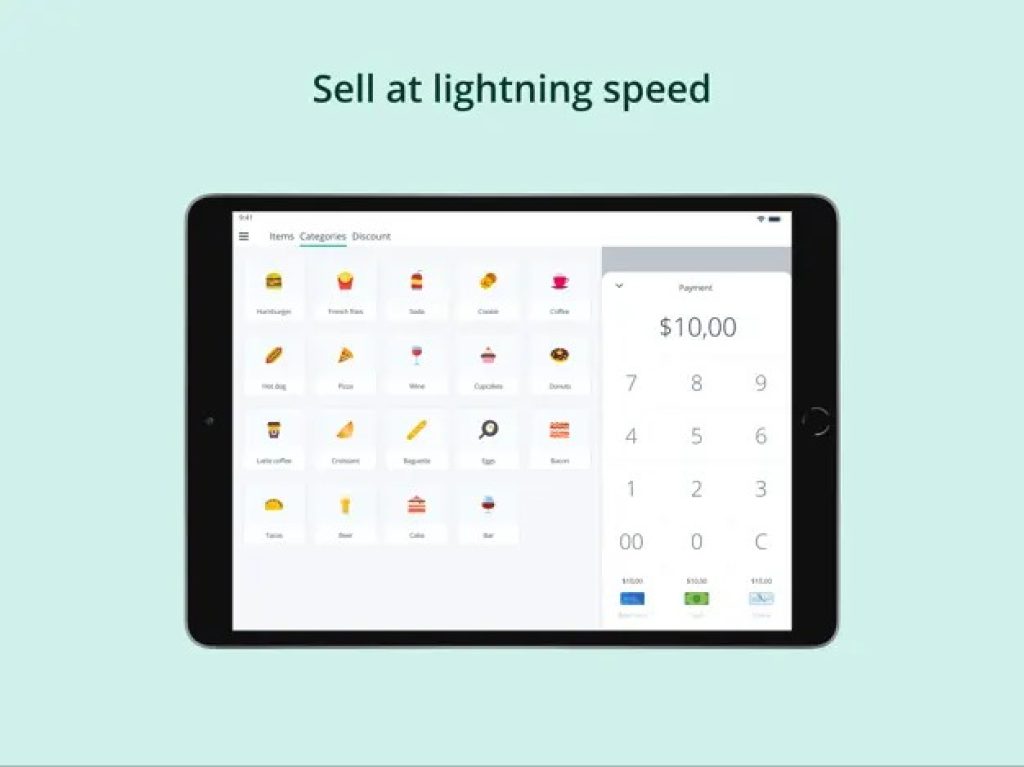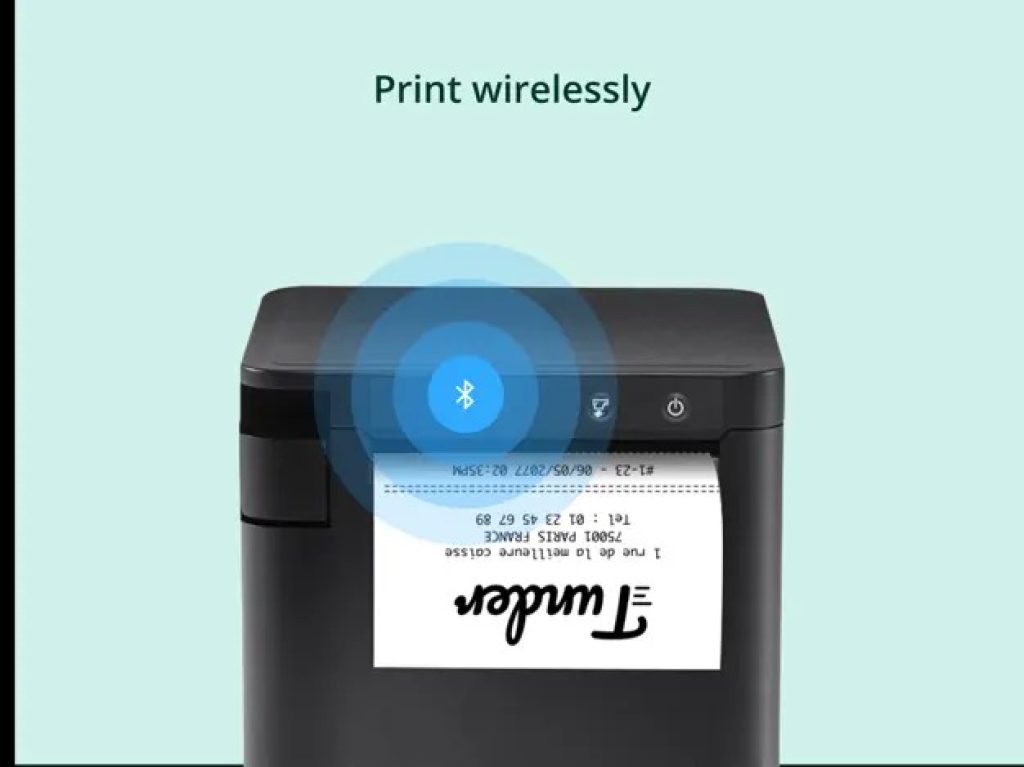 The support team will always be there if you have questions.

Loyverse POS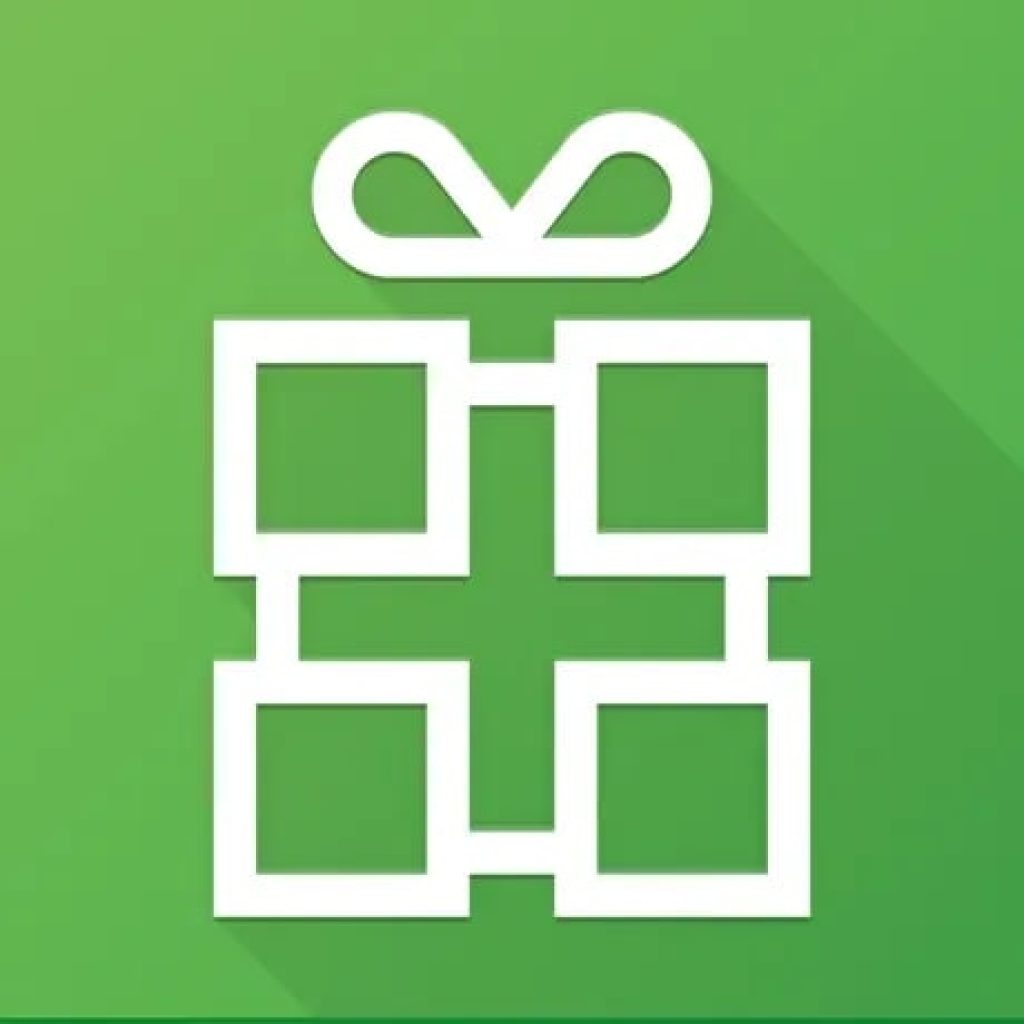 This is a retail business development app. No matter what you own – a bakery, a restaurant, or a beauty salon, the tools are universal for entrepreneurs.
Use the platform as a cash register. Manage your team, track sales, and encourage customers to buy from the same screen. Increased revenue will not be long in coming.
The system is capable of sending checks to print, responding to contact and contactless payment methods, managing multiple establishments, and making refunds and discounts.
All items can be categorized for your convenience. Know the number of your resources so you can think through your strategy.
The app will calculate total and average income and present the data in the form of a report or spreadsheet.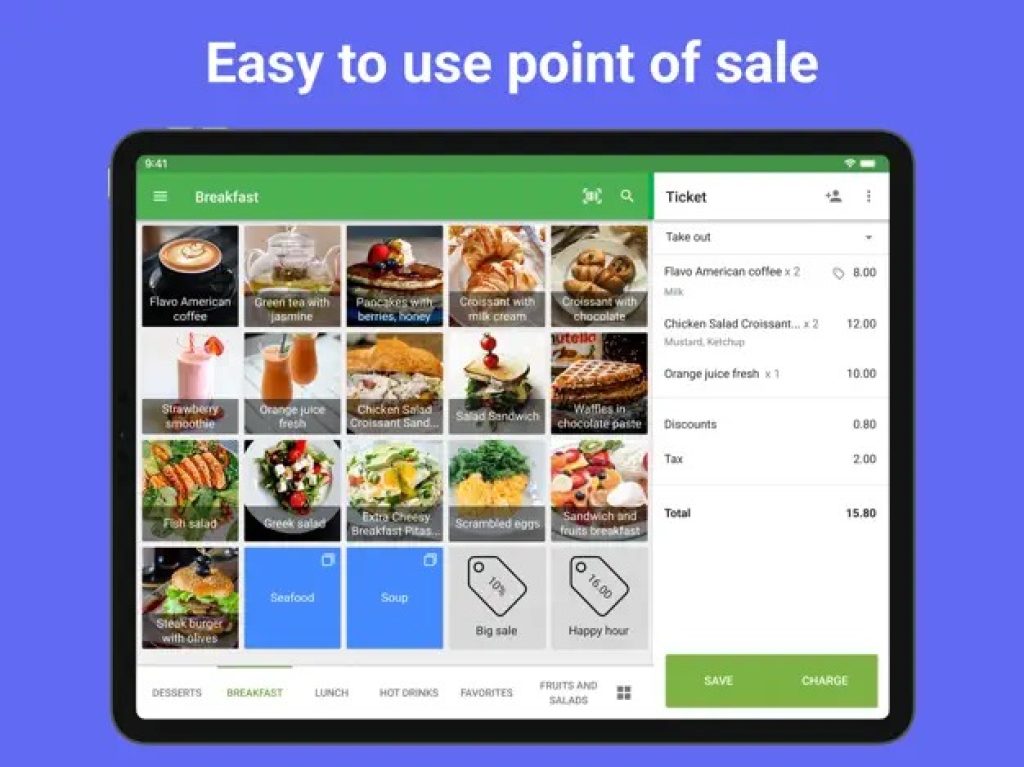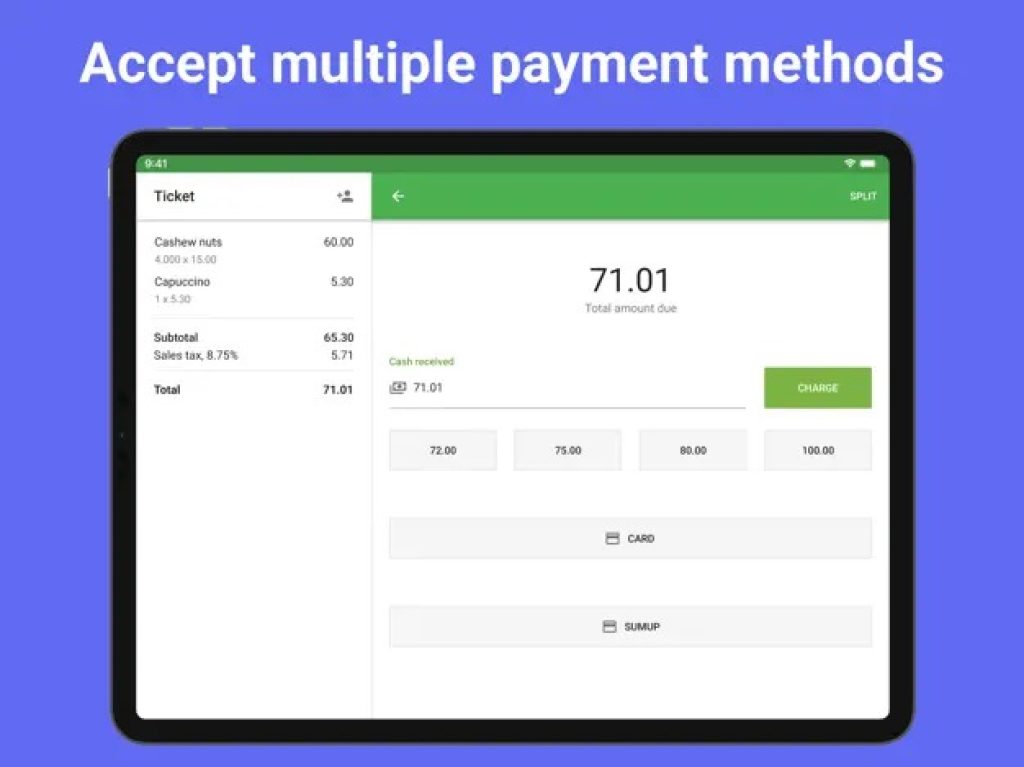 Track your sales history and trends. Create a customer base, reward loyal customers, and automatically deliver all documentation to customers' emails. Evaluate features in kitchen and restaurant mode.

Shopify Point of Sale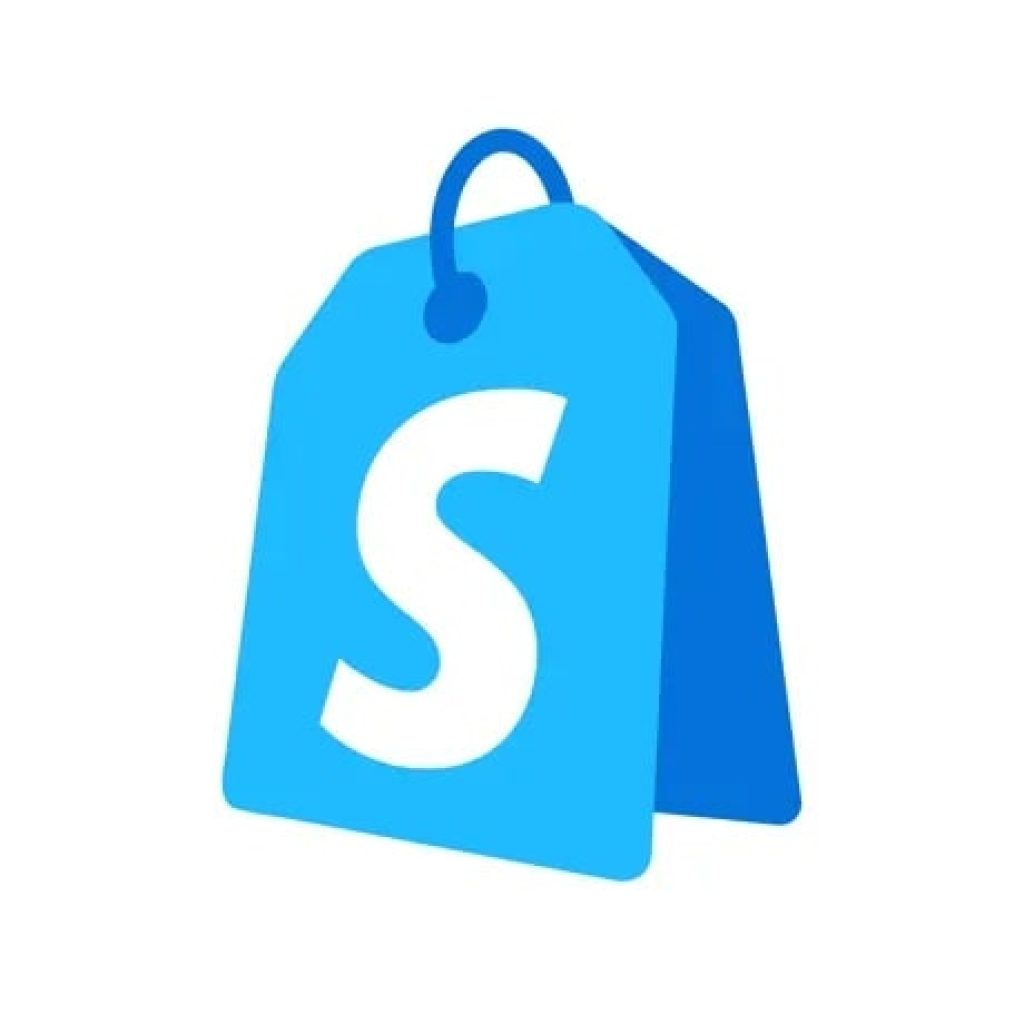 Shopify syncs your retail business and e-store to increase sales. Managing your store and getting the attention of new customers will become even easier.
The platform analyzes order activity, customer traffic, product availability, and sales efficiency. Customers will be attracted by delivery, pickup, and shopping from any of your branches.
You'll be able to make sales using any gadget. The app will accept a bank card without a fee. Customer information is easy to collect in emails or messages, and receipts will arrive there as well. Create promotions and your own barcodes without leaving the app.
All orders will be under your control. Does the customer have favorite products? The app will automatically send a reminder. It will also arrange delivery and correctly calculate the rate. Returns and exchanges won't escape your eye.
All customers will have an account with an activity history attached to them. This will ensure participation in the loyalty program and encourage new purchases.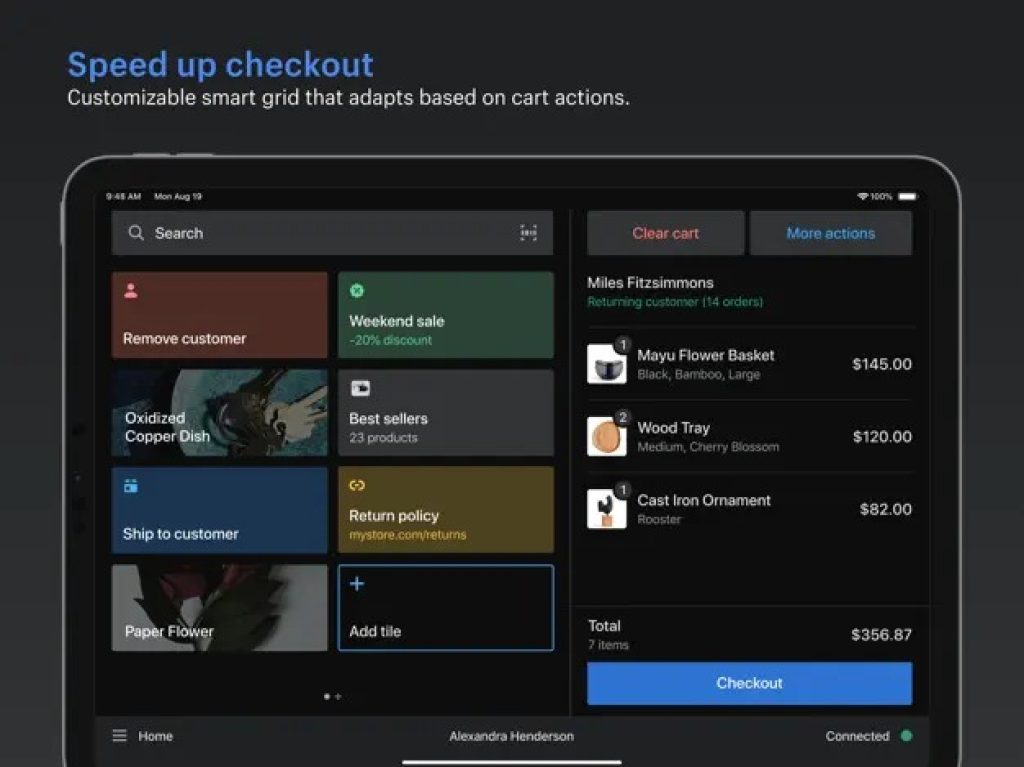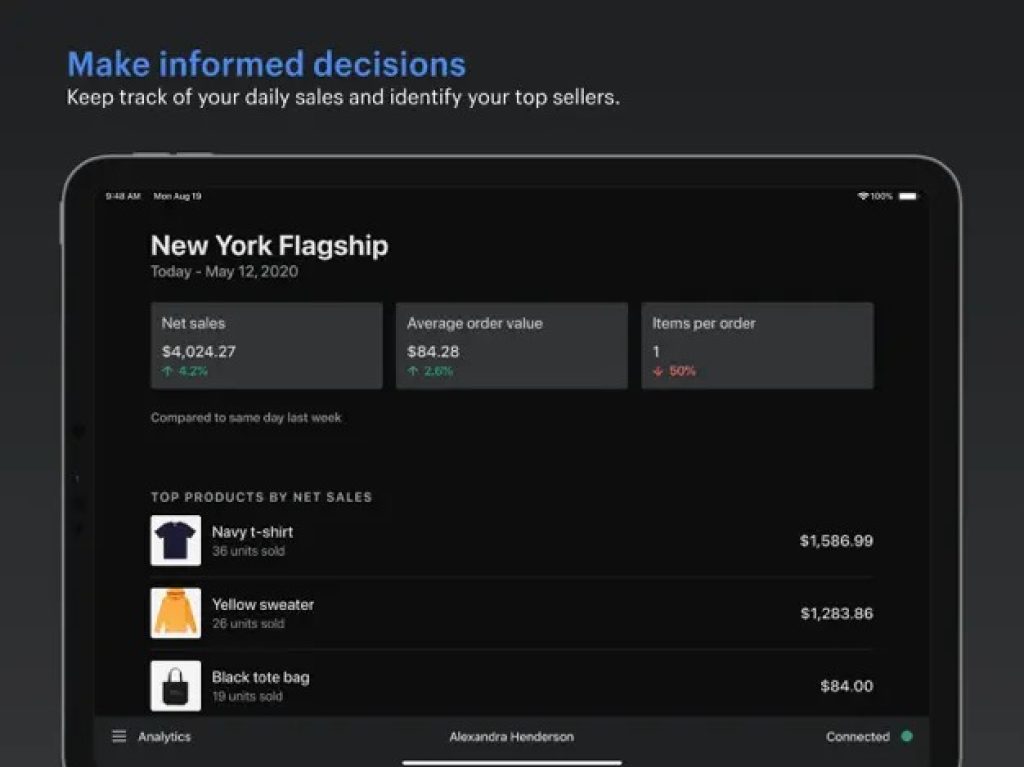 Streamline all tasks: create a shared catalog, provide employees with accounts, and plan expenses. Study analytics every day to adapt to market trends.

You may also like: 15 Best Garage & Yard Sale Apps for Android & iOS
Payanywhere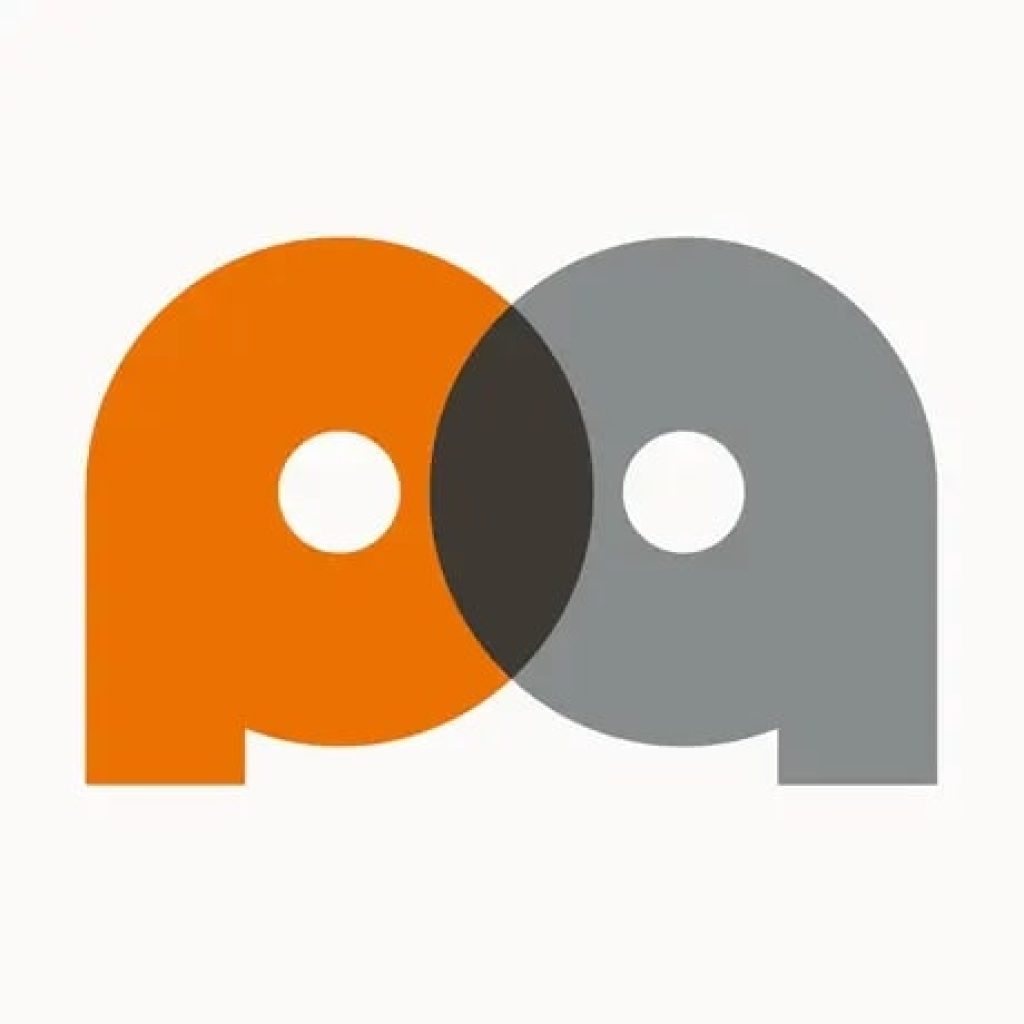 Payanywhere is a free platform that will accept customer payment in a convenient way. Organize your company's work, increase income and accept payments in a few clicks. Check the work of your employees with handy tools.
The app is used in conjunction with a bank card, barcode, and chip reader. There are two modes: terminal and retail. In either case, promotions and discounts are possible.
The online payment acceptance center serves to create reports and spreadsheets. It will clearly show the dynamics of sales, returns, and canceled orders.
You receive your client's money on the next working day. A receipt and a check will be sent to his or her email.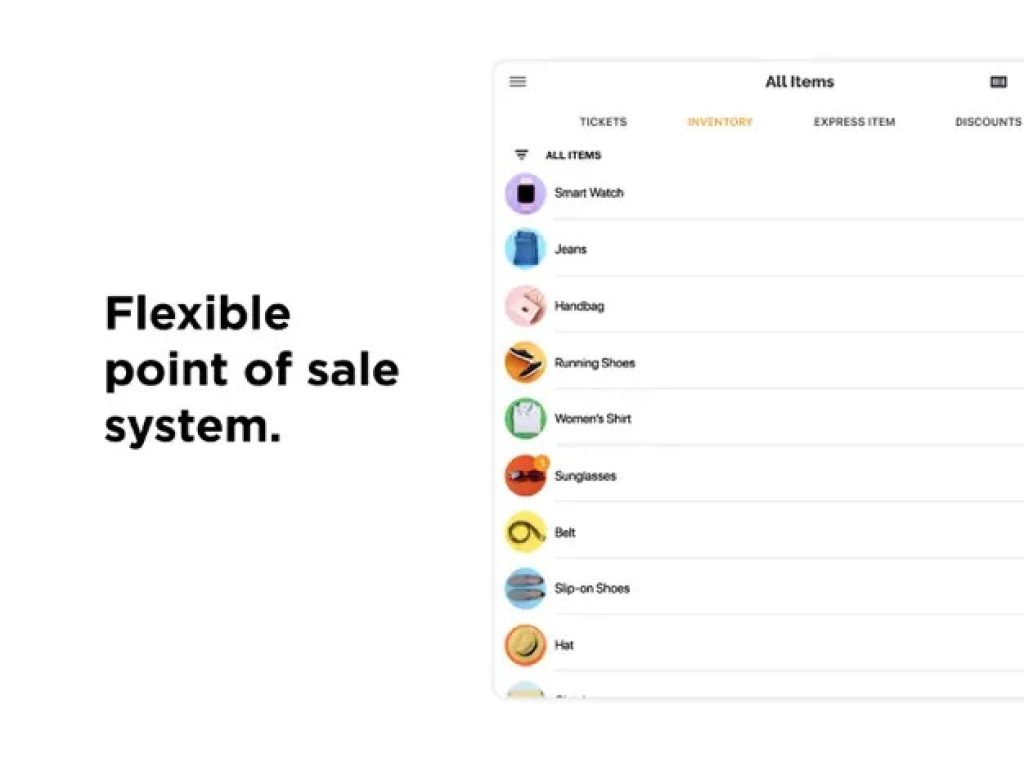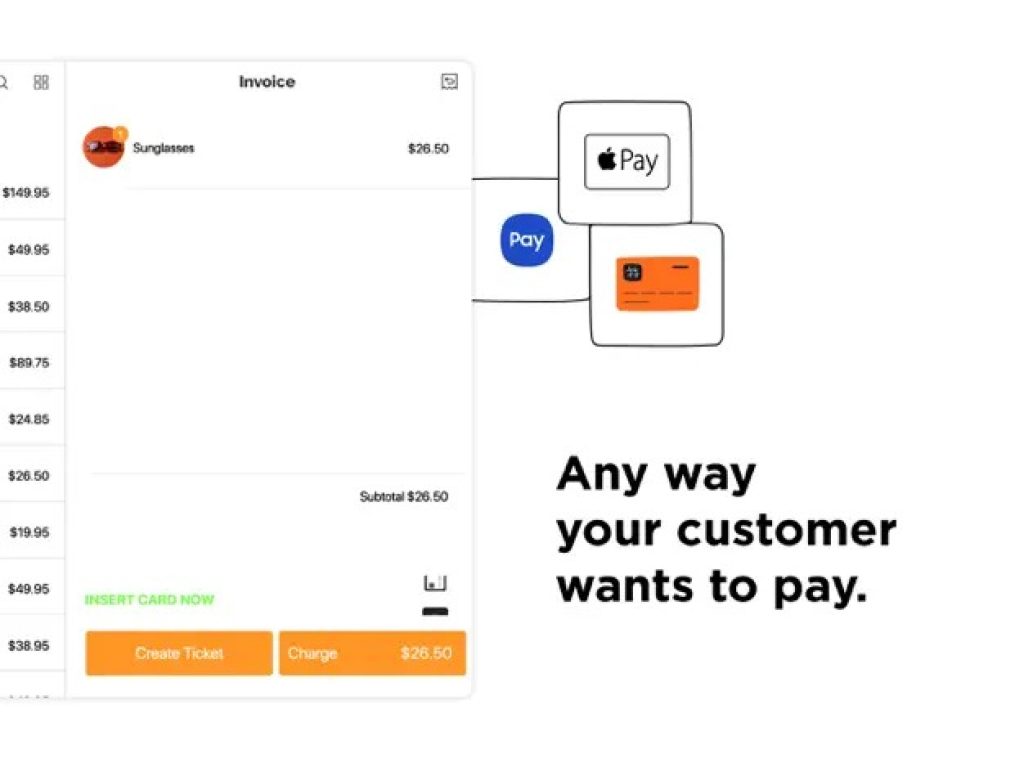 The app takes care of tomorrow: plans expenses and keeps stock of items in stock. Don't forget to view your sales history.

Yoco Business POS and Invoices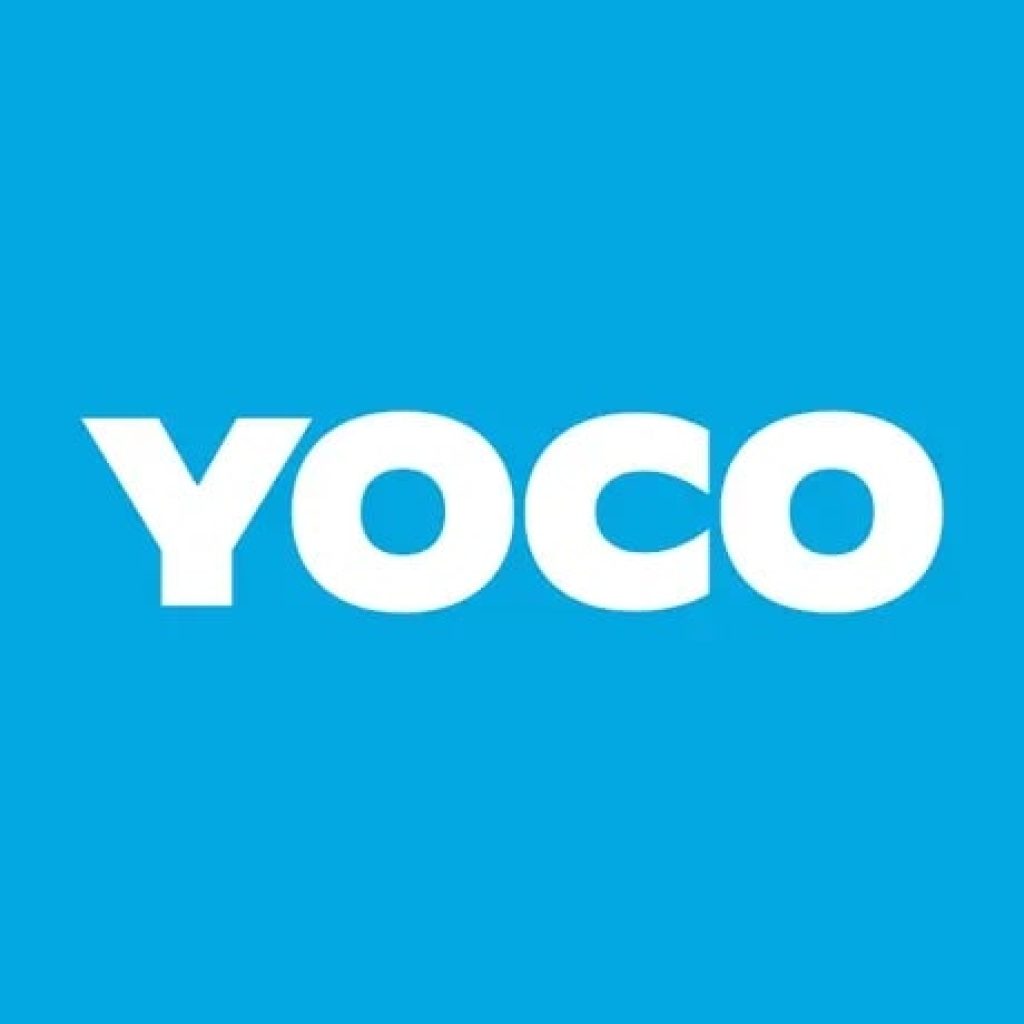 Yoco is a free tool to get paid for your orders anywhere. Receive money with a dedicated machine or online transfers via links.
Manage your business efficiently: keep track of your team's actions and stock availability. Make routine payments in seconds.
After each payment, you'll receive a notification of the transaction. Customers will receive tax receipts and checks by email.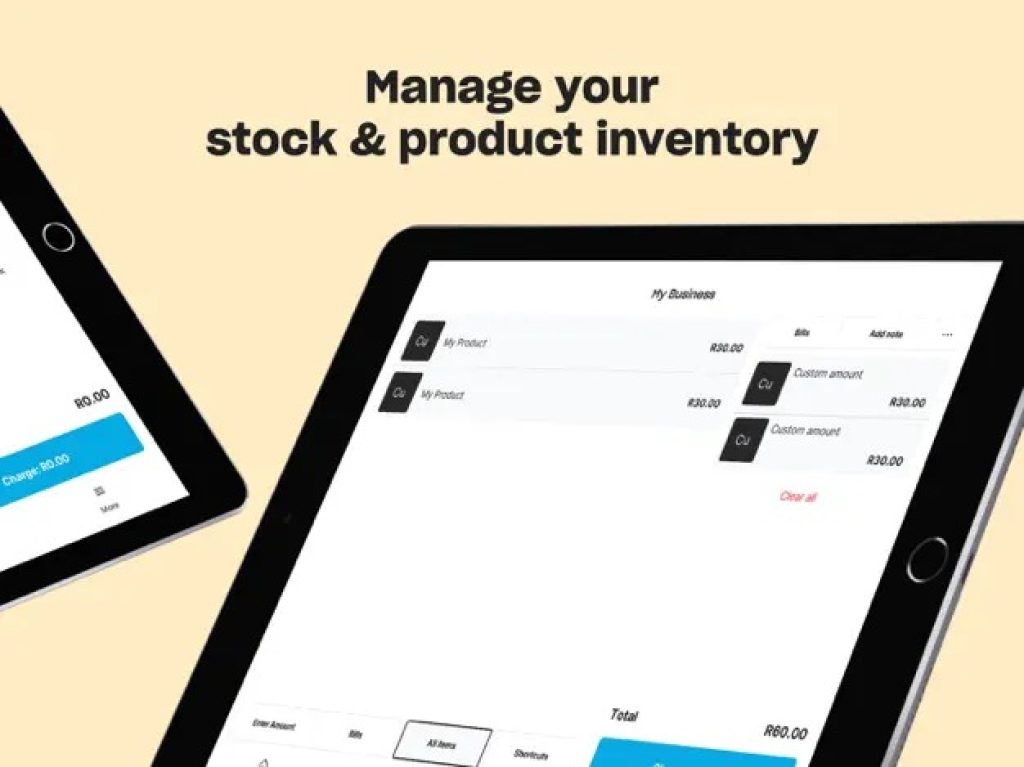 Vendors who regularly and successfully use Yoko are eligible to receive cash advances. About 250,000 businesses have already appreciated the benefit.

BofA Point of Sale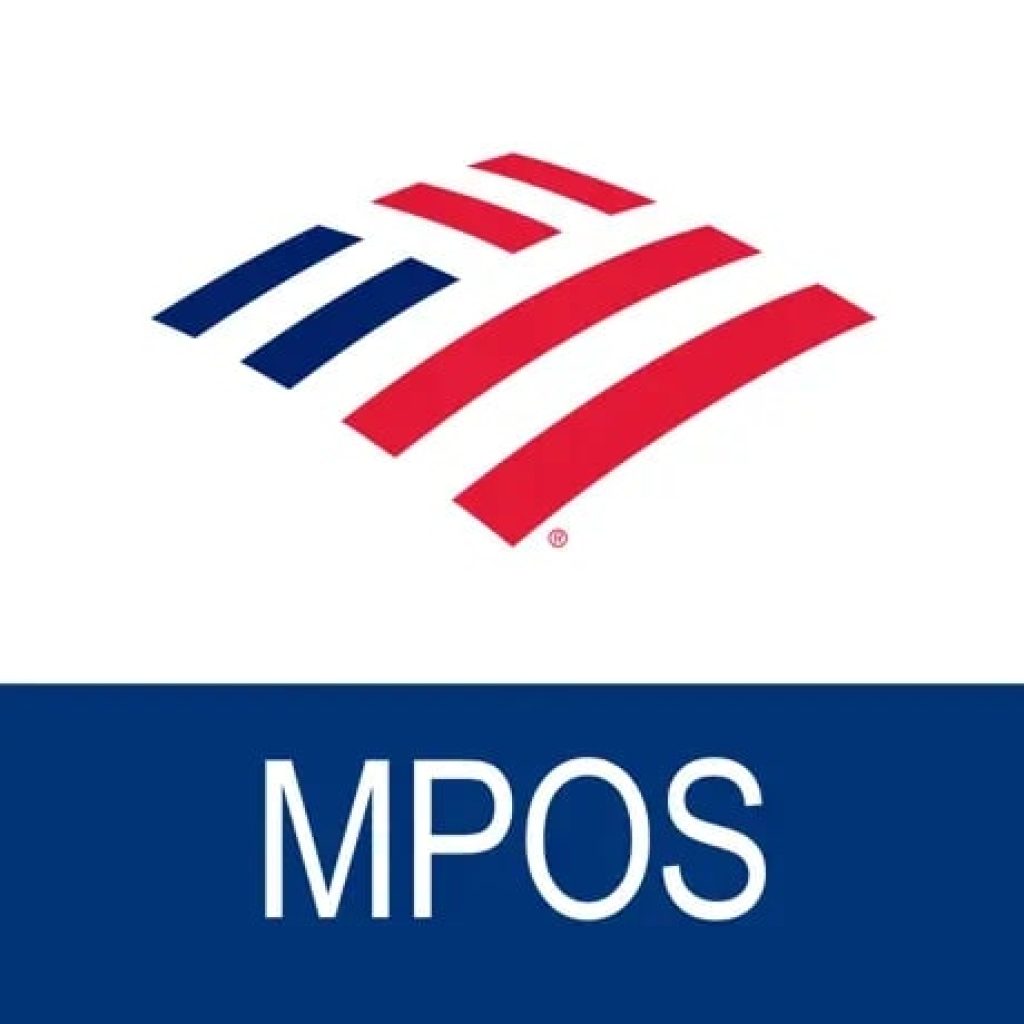 Continuously understand payments for your products and services with BofA. Watch the dynamics of your sales and build the right strategy for tomorrow.
You need an automatic Mobile card reader d135 or a virtual wallet to make a transaction.
Transparent pricing and no hidden fees will pleasantly surprise you. Payment by any known methods, including chips and codes, will delight customers. They will receive a receipt or check in a message or email.
The app is used by Bank of America Small Business with a Merchant Services account because it provides security and quick access to funds on the day of the transfer.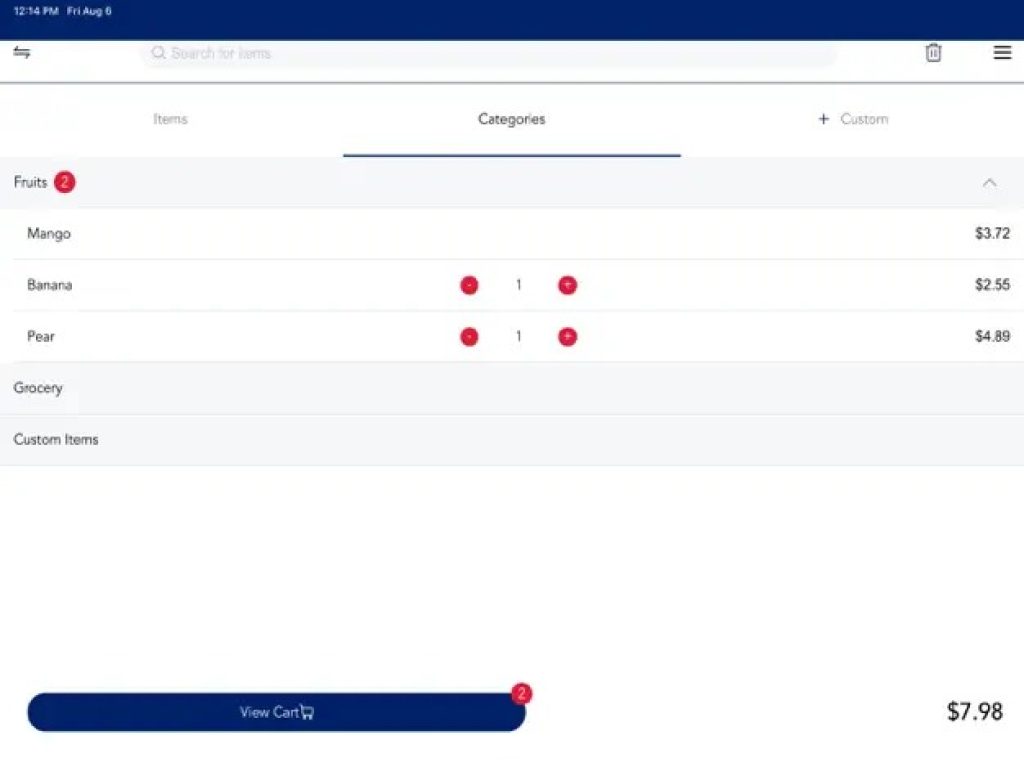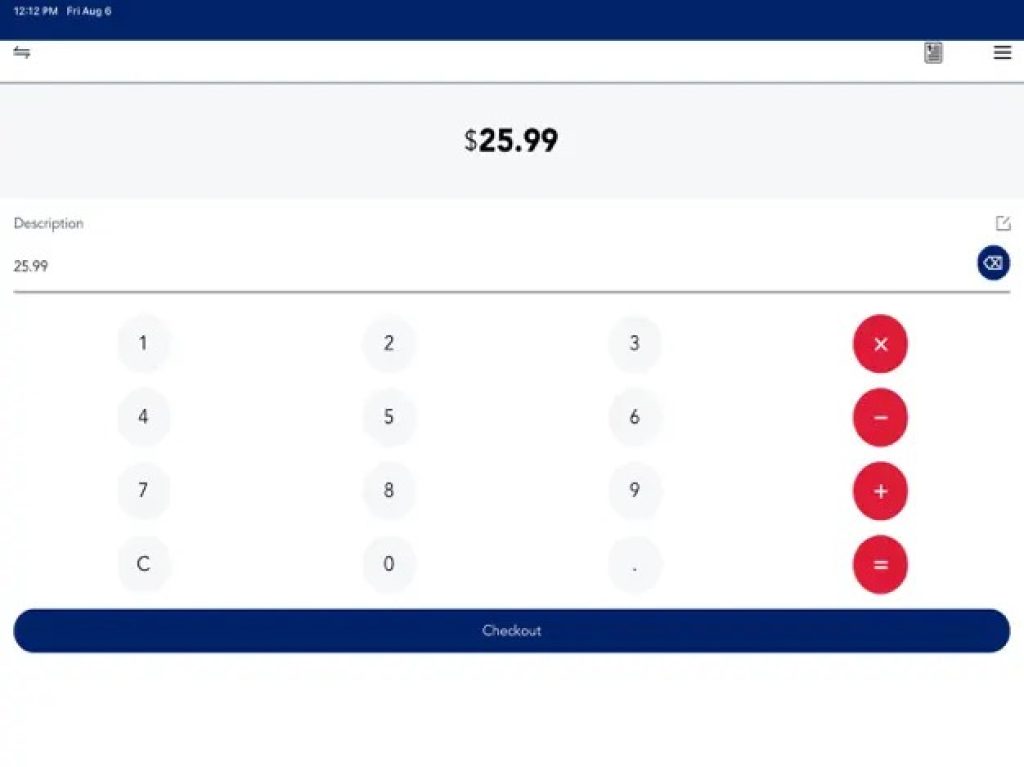 If problems arise, 24-hour customer service will answer your question.

Point Of Sale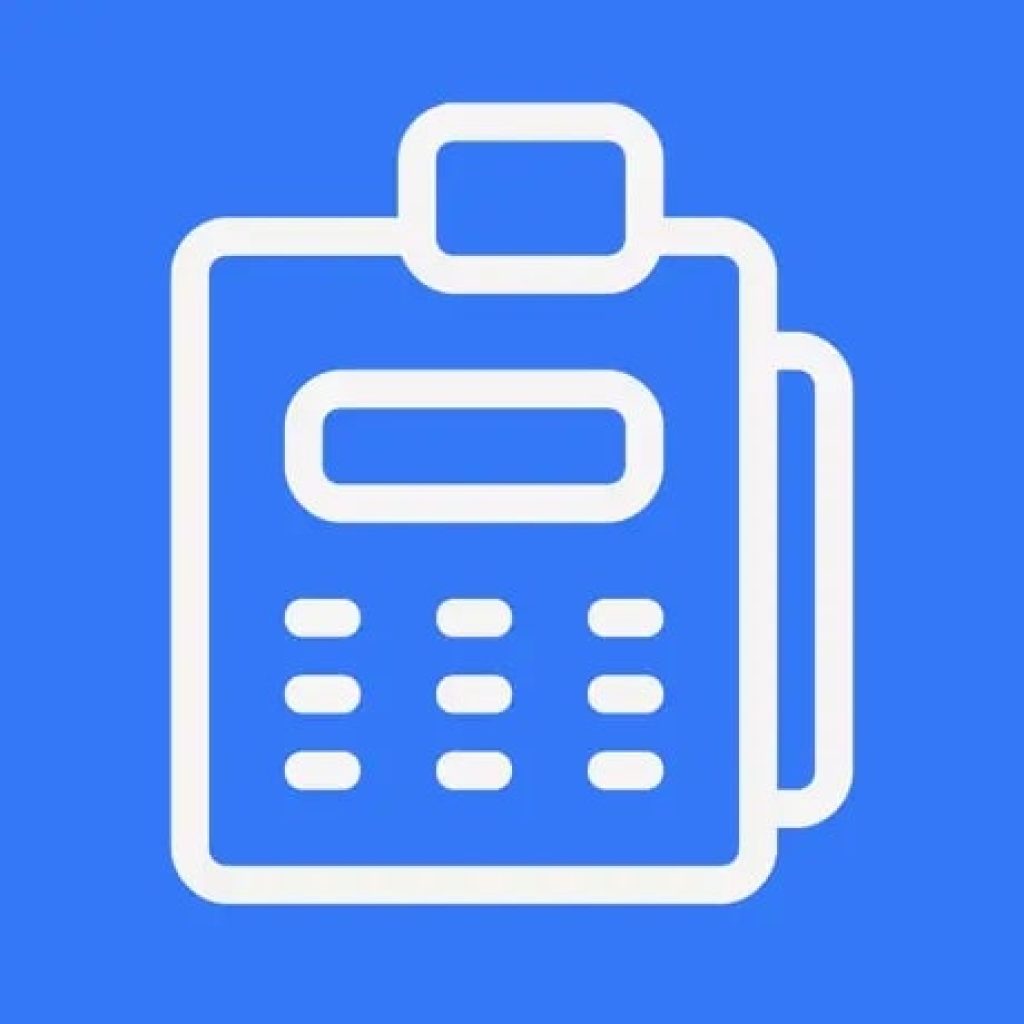 It's simple and fun to accept payments from customers on the iPad. Forget about the huge and inconvenient cash register.
The gadget and the app will replace it. No more queues and fuss with paperwork. One app will pay customers and check inventory.
Are you a small or medium-sized business? This offer is for you. The gadget will replace the cash point at no financial cost.
You'll have access to trade fairs, sending invoices and receipts via email, and visibility of business processes. In contrast to other similar apps, you can work with several stores at the same time, get analytical data, manage turnover and create client bases.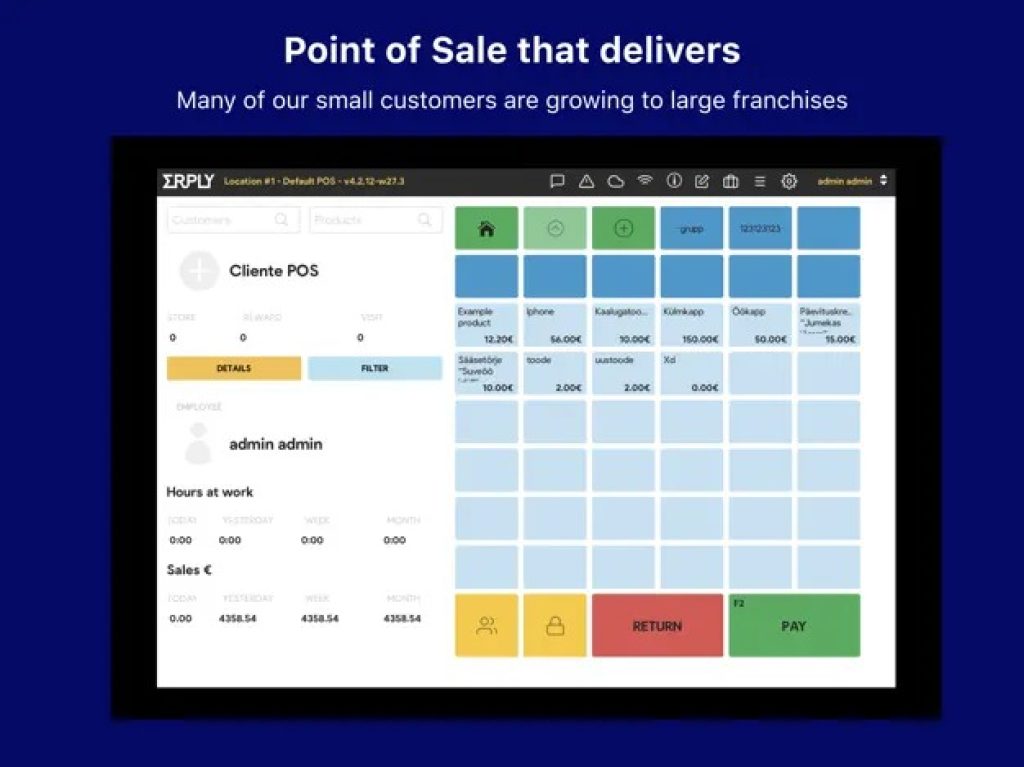 An intuitive and laconic interface will provide ease of work.

You may also like: 7 Best Money Counter Apps for Android & iOS
PayPal Zettle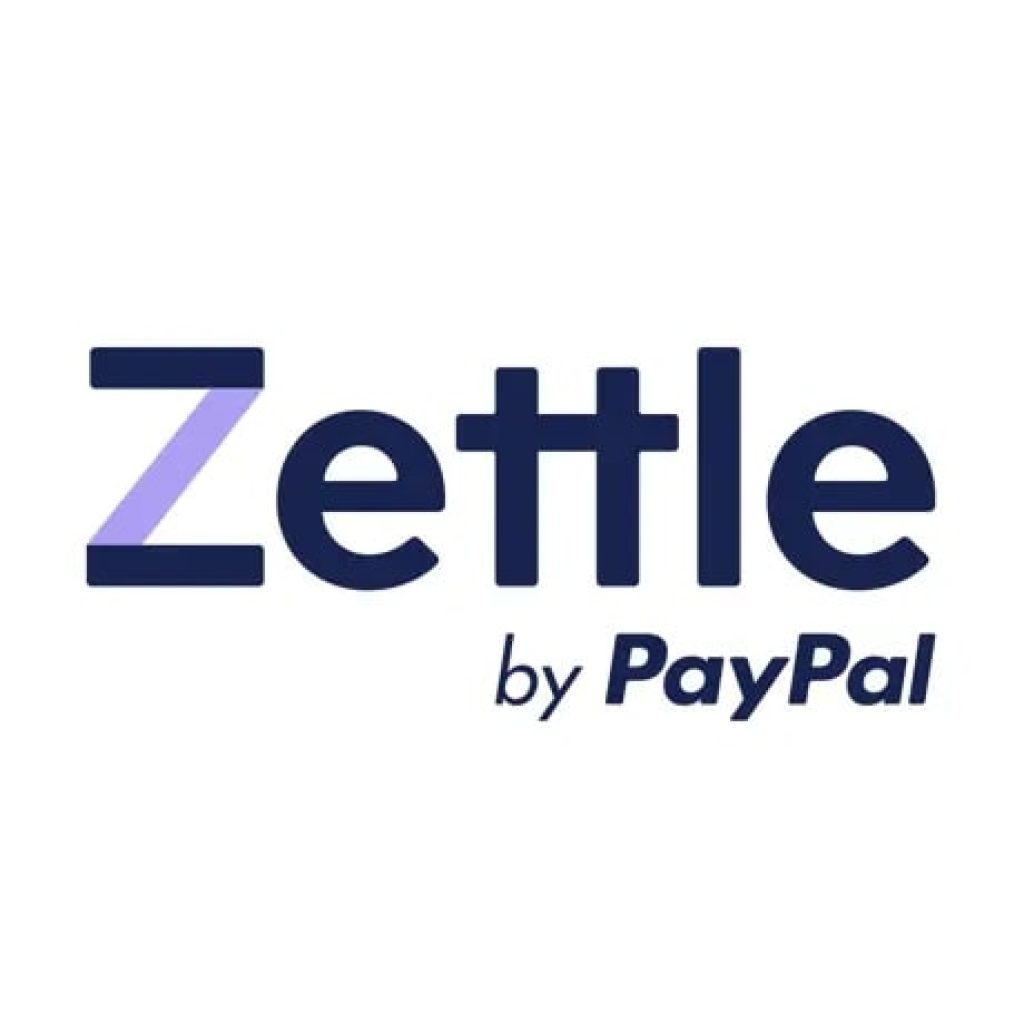 Manage your business with PayPal Zettle, a free app. Your iPhone will become a sales center and a full-fledged cash register. With no hidden fees or regular payments, it's the best tool to get started.
Sales will increase because customers will appreciate the intuitive interface. They will be able to use any type of payment: from bank cards to online transfers.
For the former, you need to have a reader. Customers will receive a payment receipt in a message or email.
The app will collect customer and sales data to help build your strategy. Also, open accounts for each employee to check performance.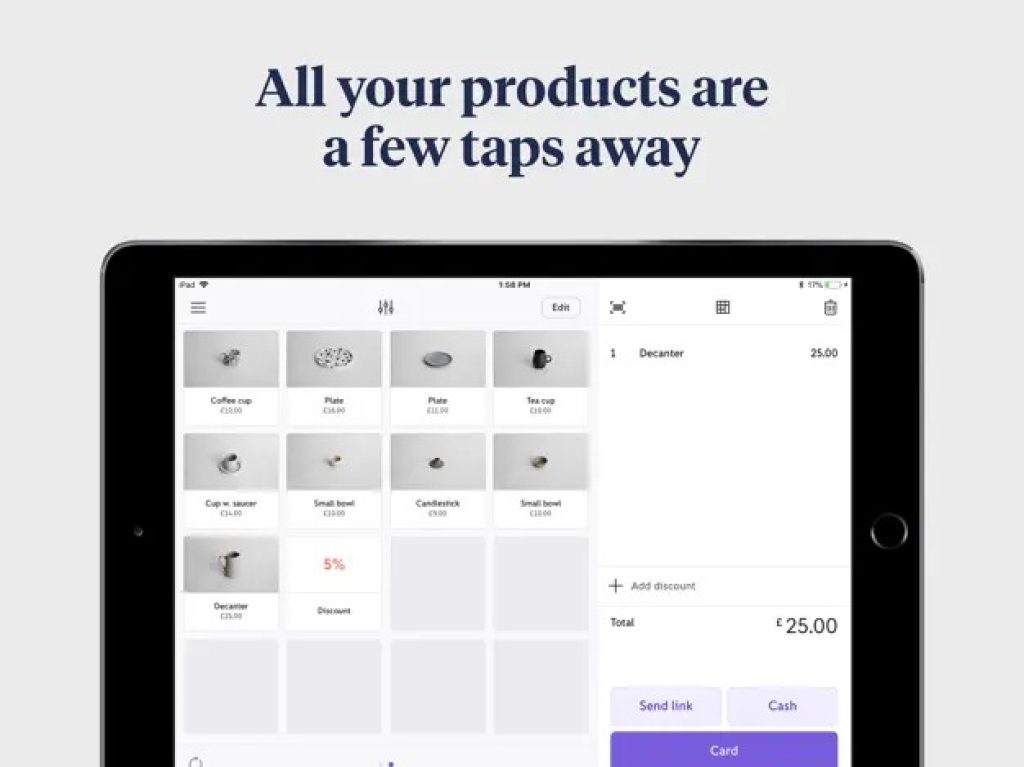 Getting started is simple: download the app and add an account. Then order a card reader that accepts contactless payments among other things.