In the world, there is a huge variety of games for companies. For most of them, you need additional equipment or items – such games include Monopoly, Scrabble, Civilization, and others.
But what if you have absolutely no desire to buy board games? Especially since the number of players in each of them is limited and you can not immediately buy a universal version. There is a way out!
Forehead Games is a type of game for the company, that is a kind of puzzle game, also you may check other free puzzle game apps. The idea of the game is that you have to guess the word, character, or event that you do not see. There is also a prototype of such games – the game with stickers.
Previously, people just put on each other's forehead paper with mysterious words or people, and everyone had to guess it. Now you can take advantage of modern technology and simplify the whole process of preparing for the game. We have collected for you the best forehead game apps for Android & iOS.
Heads Up!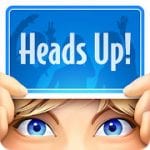 Heads Up! is the very famous game that Ellen DeGeneres presented to the world at their own personal show. If you have seen her show at least several times, you know exactly what we are talking about now.
Here you can play in the company of any number of people – even alone with your friend or soulmate. The control is very simple – just tilt your smartphone to get a card with a new mysterious word. You can even save your gameplay video!
There are several categories of words to choose from in Heads Up. It can be cartoon characters, celebrities, even stupid accents or popular songs – the category depends on what kind of company the party came up with.
If you don't find anything suitable, you can even create your own set of words. The main thing is to listen carefully to your friends' prompts to get a point for a word you've solved. The difficulty level is different for each category – so you can play Heads Up with both adults and children.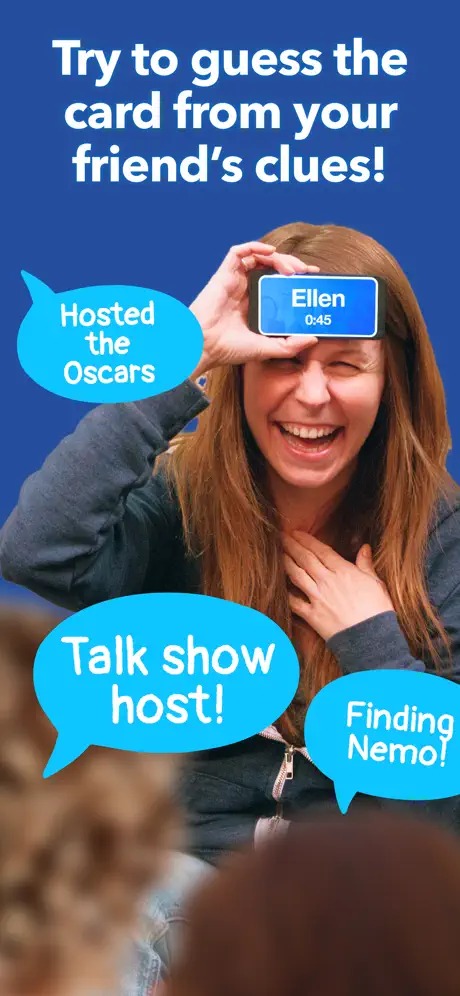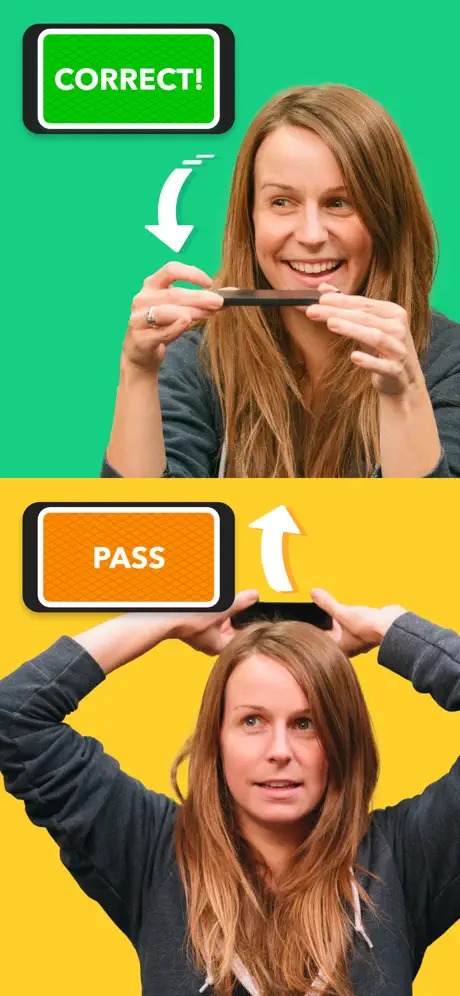 You may also like: 15 Free Party Game Apps for Android & iOS
Charades!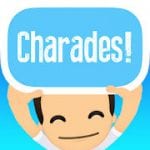 At a party, you can also enjoy the game Charades! The rules of the game are the same as always – lean your smartphone on your forehead and try to guess what it says. Your friends will guide you – but you need to be on the same page.
Charades! is a multiplayer game, so you may have to do something when you lose. The new card comes out quite simply – tilt the phone up or down, depending on the correctness of your answer.
In the Charades! there are about a hundred different categories, from which you choose the most interesting or favorite. For older generations, you can use categories from the '70s or '80s.
Children can guess the characters of fairy tales or animals, and true patriots of the United States can fight in guessing state capitals or America's Got Talent. Any, even the most boring party can be changed and become much more interesting, if you just run the game on your smartphone.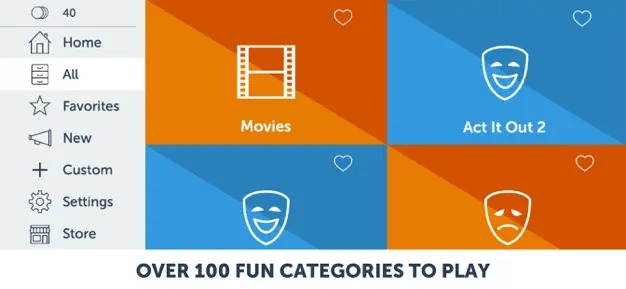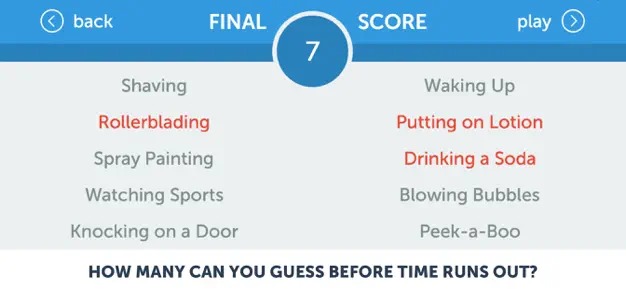 GuessUp – Word Party Charades & Family Game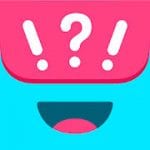 Family nights can't go without moments of awkward silence. You may have run out of news or topics to talk about, but you still have a desire to spend time together. GuessUp game is a charade for family parties and holidays, where you can have fun with your relatives.
It is worth noting that the game is adapted to several of the most popular languages in the world, so you can even learn new words as you play (or at least try to guess their meaning).
With GuessUp, you can challenge your friends even from a distance. The game is available in team mode, so your party can be remote. Not all decks are available: some of them you need to buy separately.
You will also be able to buy a VIP-subscription, after which all the ads will be deleted and the decks will be automatically unlocked.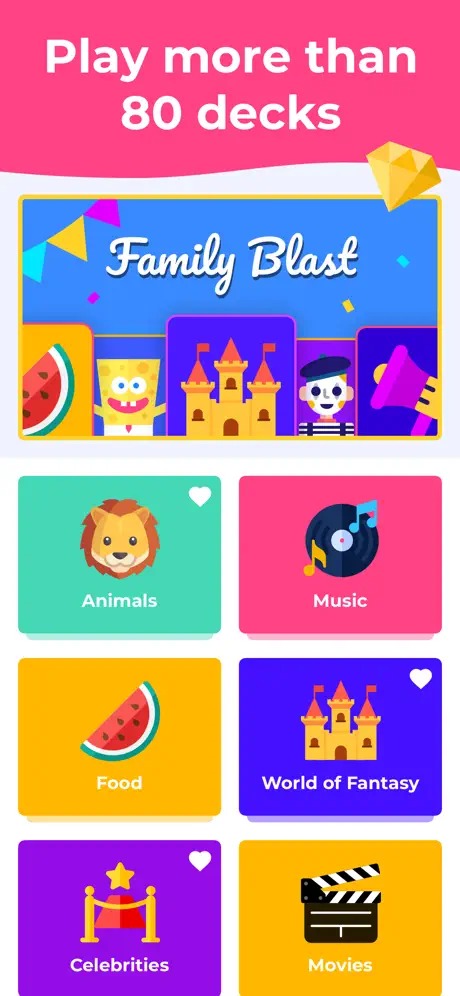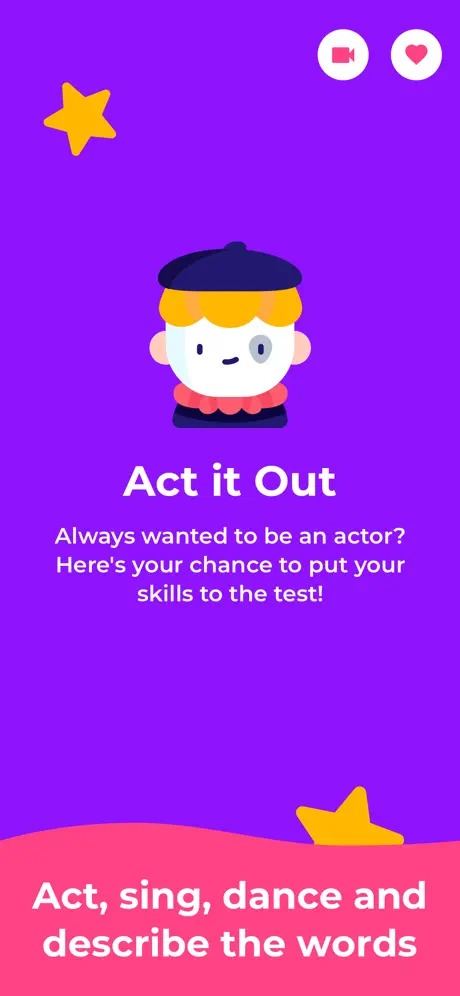 There are a total of 50 decks of cards on different topics, such as Netflix, Harry Potter, food, and more. Try to guess as many words as possible in a short time – so everyone will understand how smart you are.


What Am I? – Family Charades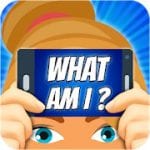 What Am I? – A game that doesn't have a special design or super technological interface. Everything is arranged simply enough – so that what is happening is understood by absolutely all participants in the game.
In order to start the fun, you will need to choose a theme and a deck of cards to play. Gather all your friends or relatives near you – after that, you can start the charades. Arrange a real competition among friends – and the winner assigns a certain reward or task.
At the moment when the next player brings the smartphone to his forehead, it automatically "transformed" into a word. Other participants will have to explain to him, who he really is, or what the word means.
You can tell as much as you want – gestures, facial expressions, words, but the main thing is not to call the clue itself. You can play in team mode – for example, one group against another, or one by one.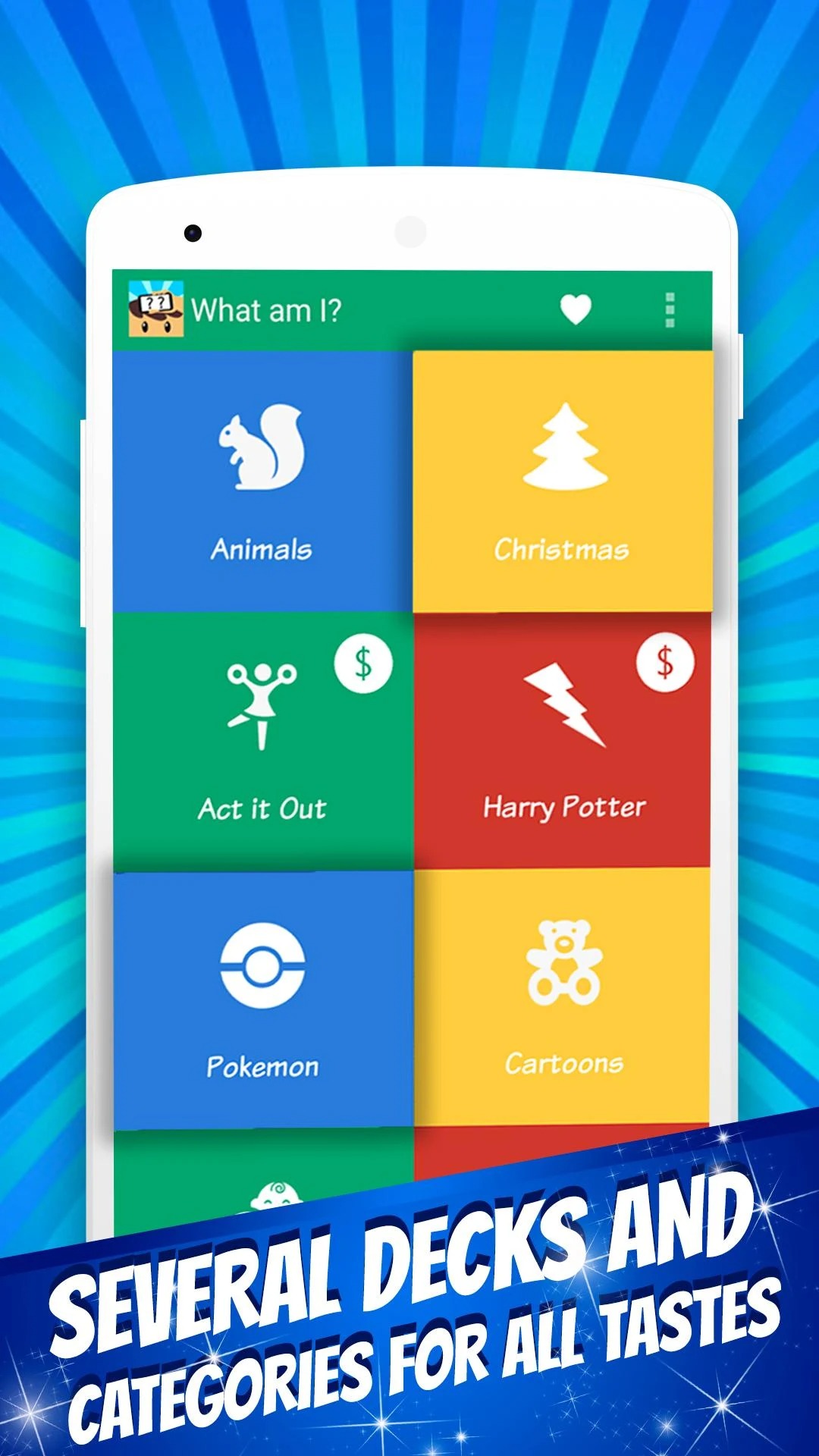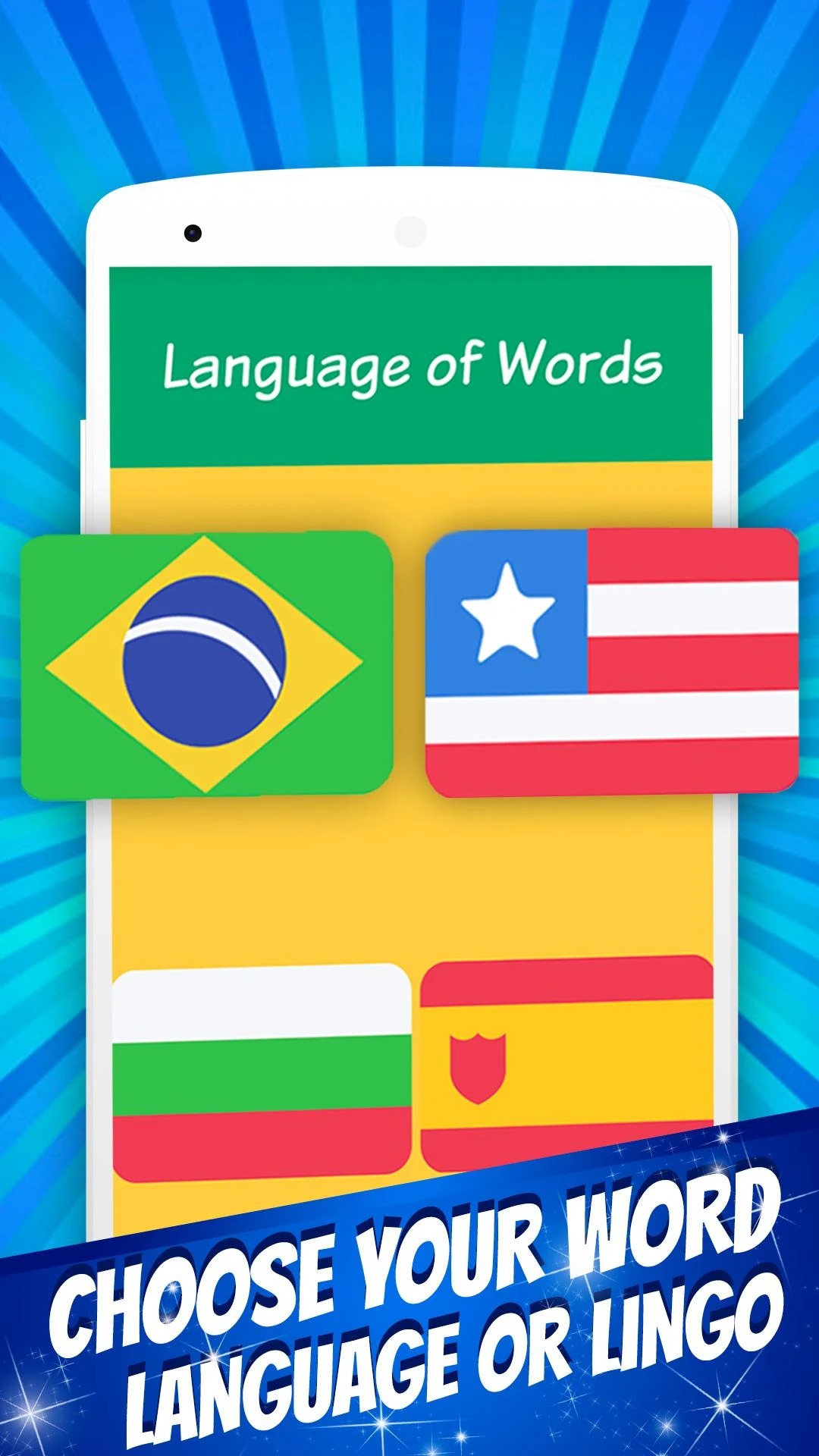 In What Am I? there is no need to make additional purchases or subscribe – there are no advertisements or paid content in the application.

Charades Free by SONNAR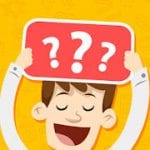 Are you all fans of movies? Or maybe you decided to play charades at a meeting of the club of interest? In that case, Charades Free will be good for you. Here you have to solve words based on what other players give you.
Actors, movies, TV shows, geography, and much more – you can test your knowledge or erudition with one game. It is worth remembering that its results are not an indicator, but you can have fun in a pleasant company of friends.
All in all, Charades Free gives the player 60 seconds to solve words. Your score depends on how many words you have managed to solve during this time. The game is suitable for all ages, so you can play as a family.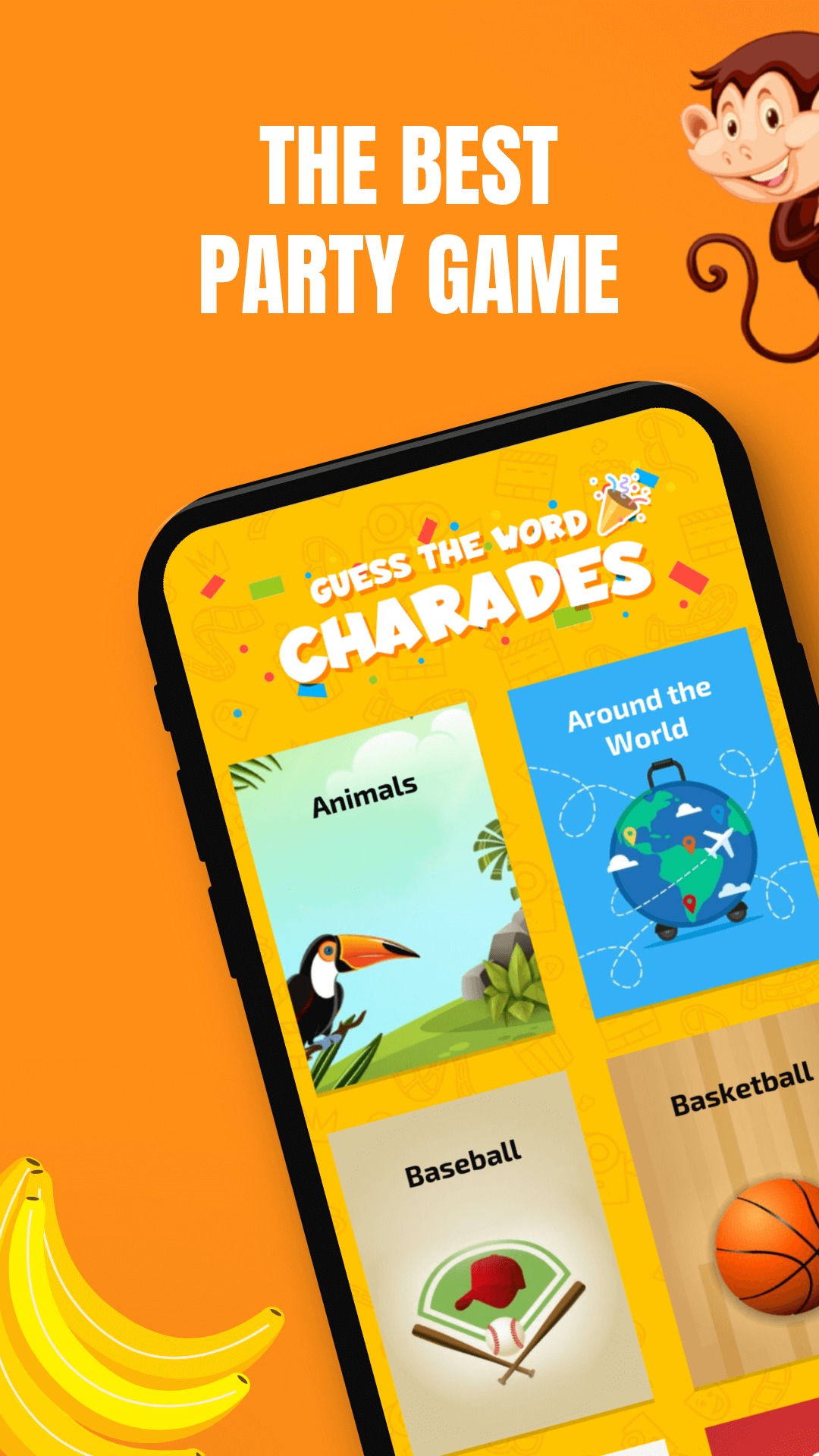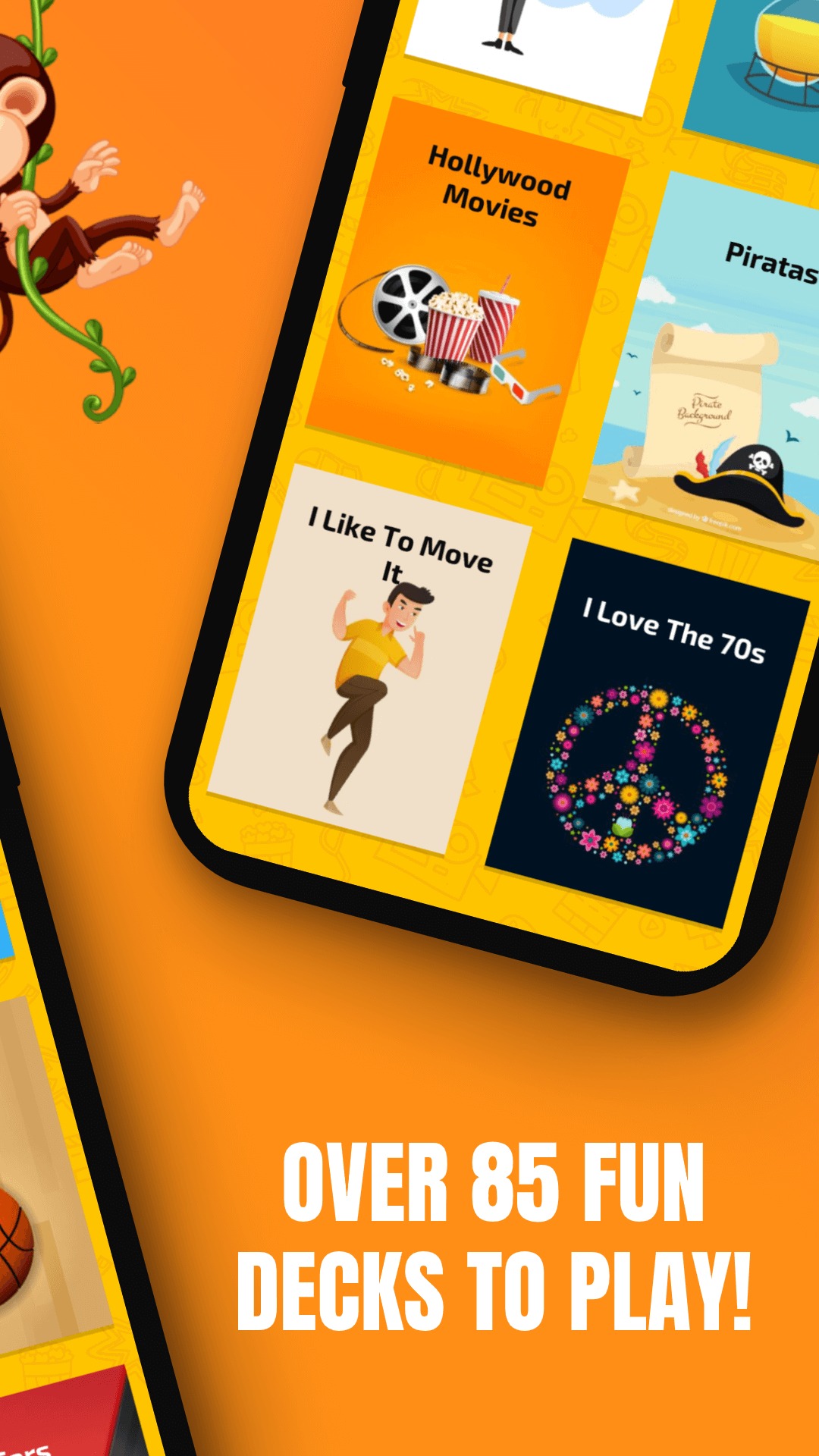 Hints can be shown to you in different formats – dances, songs, gestures, and so on. By the way, you also set the timer yourself – by default Charades Free gives you only 1 minute. Categories of words that you have to guess, quite different and will not let you get bored.

CharadesApp– What am I? By artGS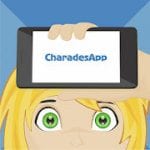 Any family holiday or party with friends will be more fun with CharadesApp. You don't need an internet connection to start playing – just run the app and gather everyone.
You can even learn a new language or practice with others in a language club, so your conversations will get better and more enjoyable over time. Your teacher will be able to create a special category with words for you that are easy to explain in any language.
Members can give you advice by any means available. The winner of CharadesApp is the one who guessed the words the fastest from the screen. With this game, it will not be boring to sit at home or spend long vacations with family or friends.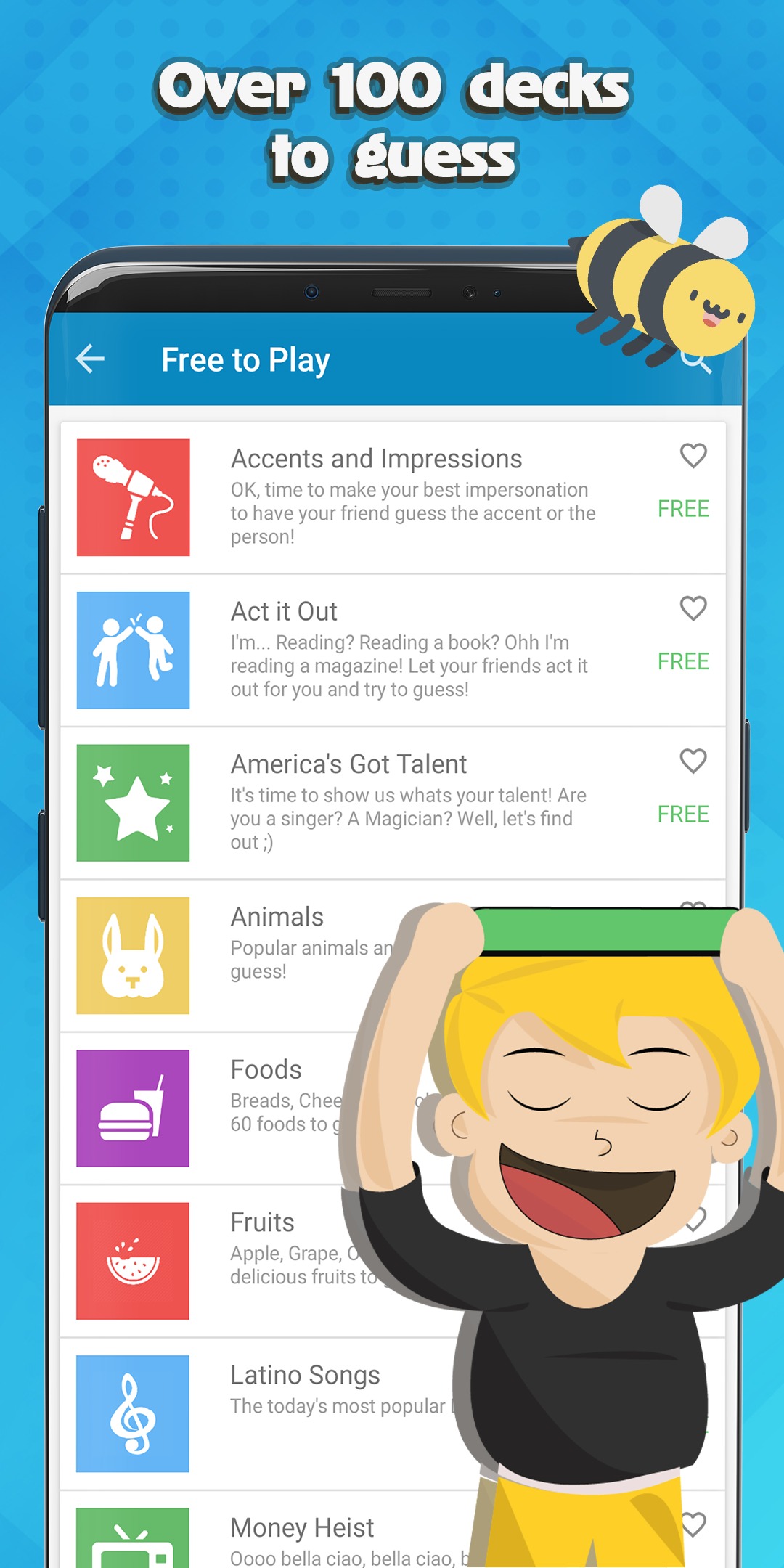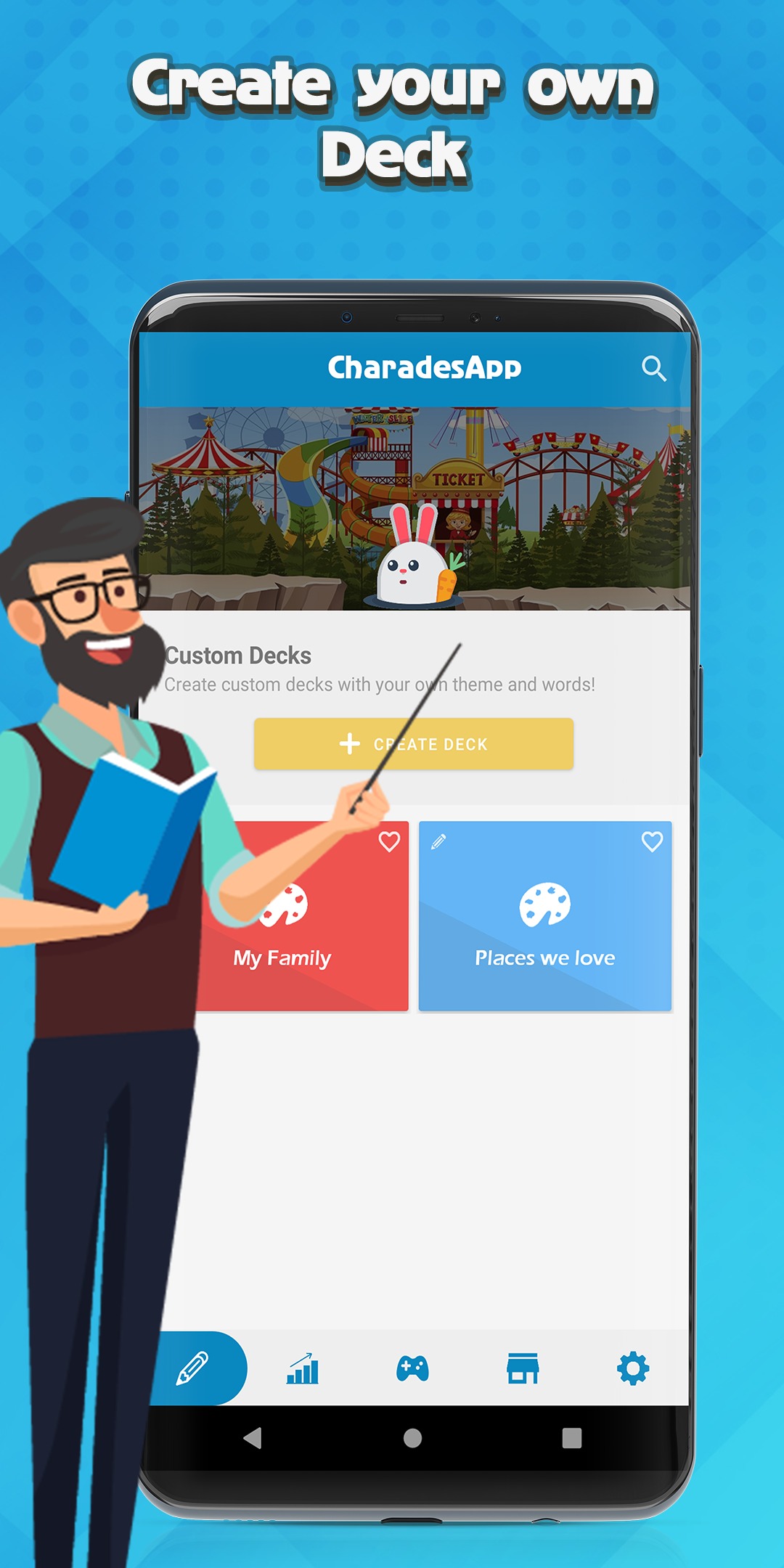 You can have fun and spend time learning new words or brands for yourself. CharadesApp is a great way to broaden your horizons and spend time with interesting people.

You may also like: 11 Best griddler puzzle games for Android & iOS
HeadBang!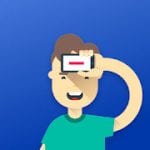 The developers of HeadBang offer you and your friends to unite and sit in one circle. The fun game will allow you to brighten up a boring evening without using many stickers and simplify the whole process of puzzling words.
Other members of HeadBang don't need to invent words or items themselves – the developers have already gathered charades in separate categories and cards, but you just need to solve them. The main thing is not to look at the screen, but only to listen to the prompts of friends or family.
If you guess the word correctly and your friends tell you about it, turn the smartphone screen down, swipe the word, and get the next card. If you have absolutely no guesses and don't want to waste time, turn the screen down accordingly.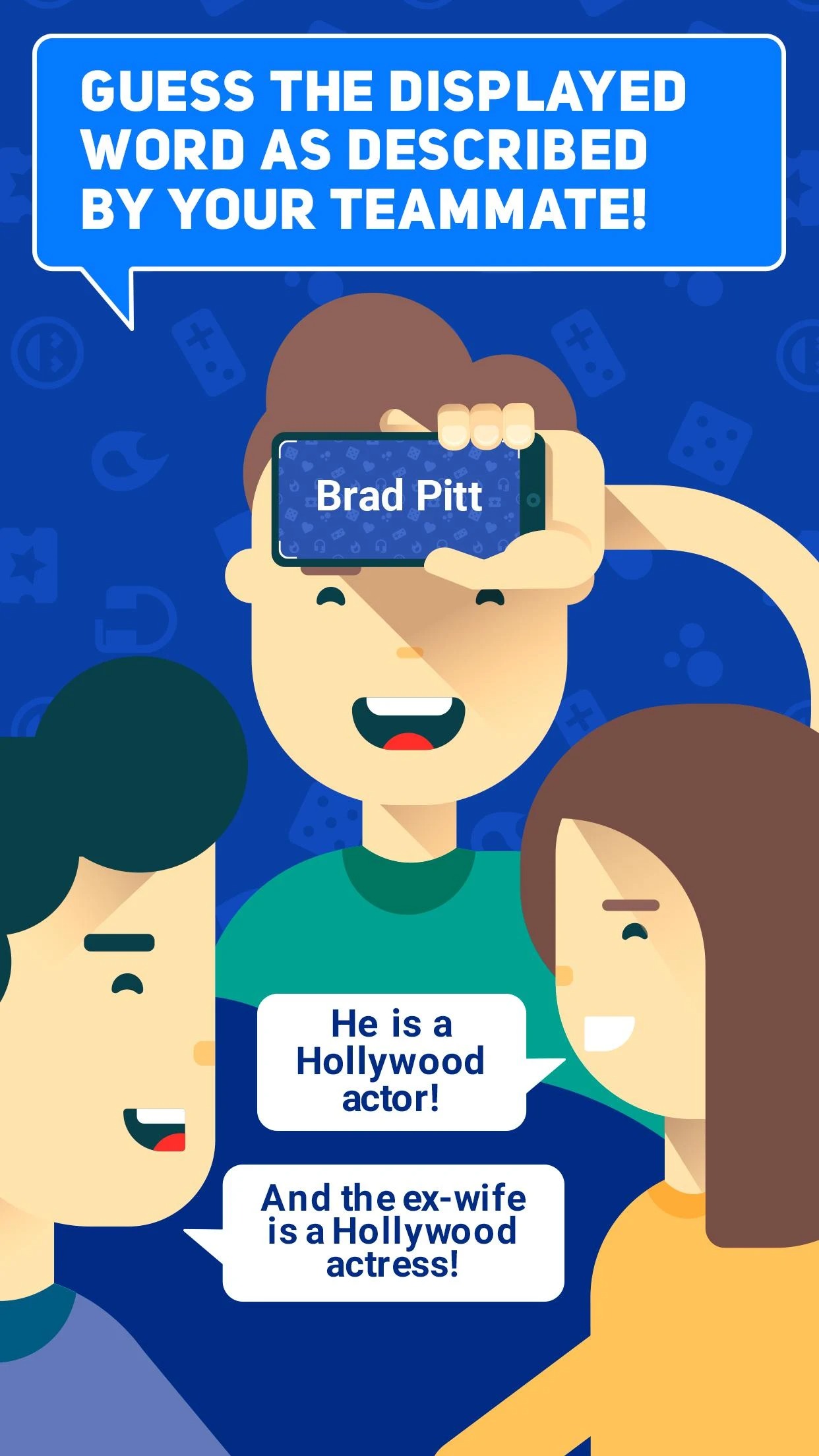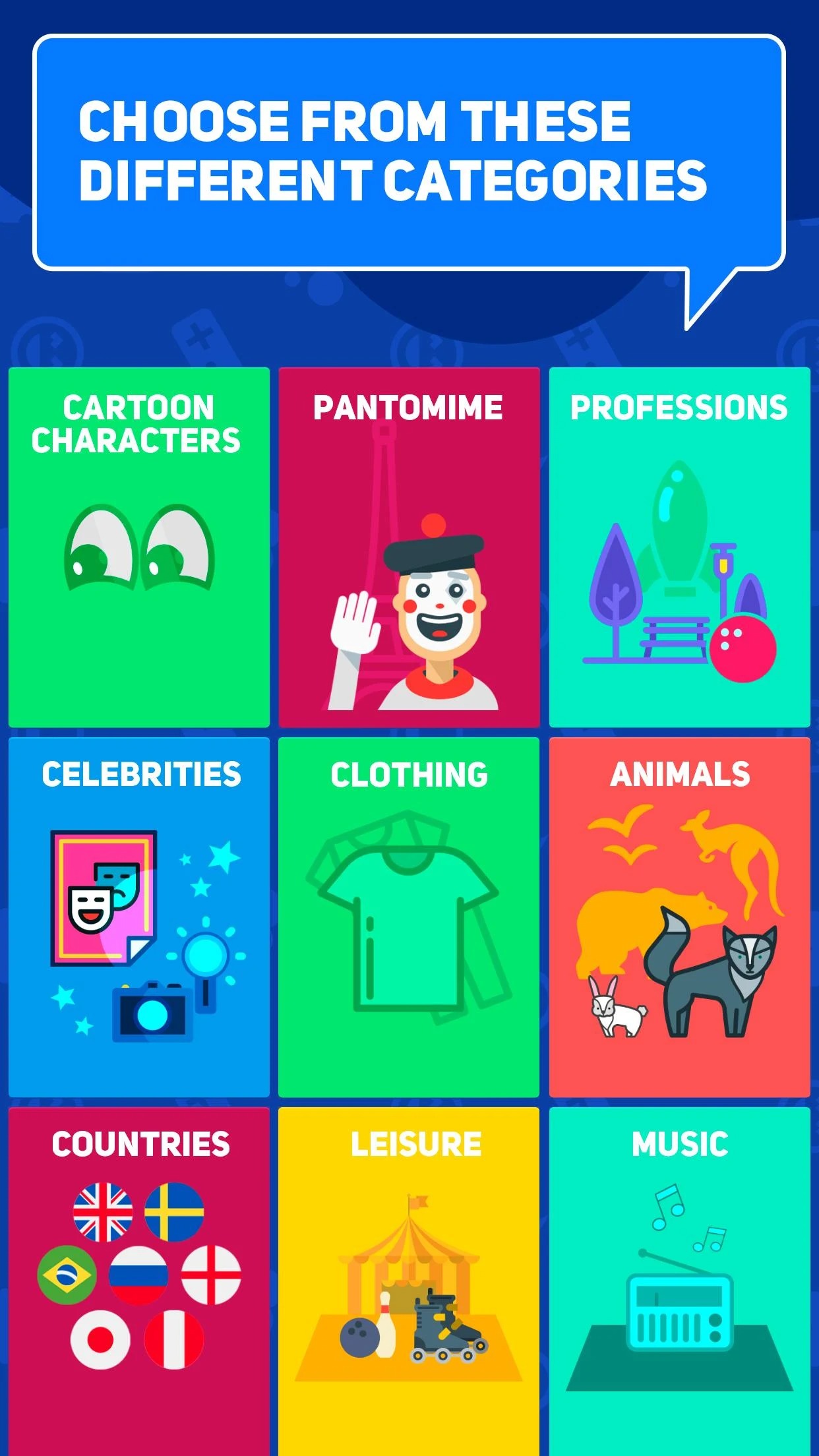 Videos of each game can be recorded and viewed at a later date to determine which player has won. There are some advertisements and promotional videos in HeadBang that you can't miss. This is a bit of a hindrance during the game but ensures that you don't have to pay for the content.

Adult Charades Free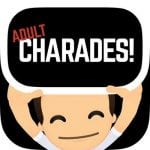 We think you already understand from the name that such charades should be played exclusively in the company of adult friends. You should not include Adult Charades at a family celebration or an evening with your parents – it will be very embarrassing!
The fact is that the whole game is filled with ridiculous and funny words that are used in the slang in everyday life. It can be dirty words, sex positions, and much more. Do not be embarrassed when guessing them – your task is to do as much as possible.
Friends will guide you, but because everyone will laugh, you need to be careful. All players compete with each other because the victory depends on the number of guessed words.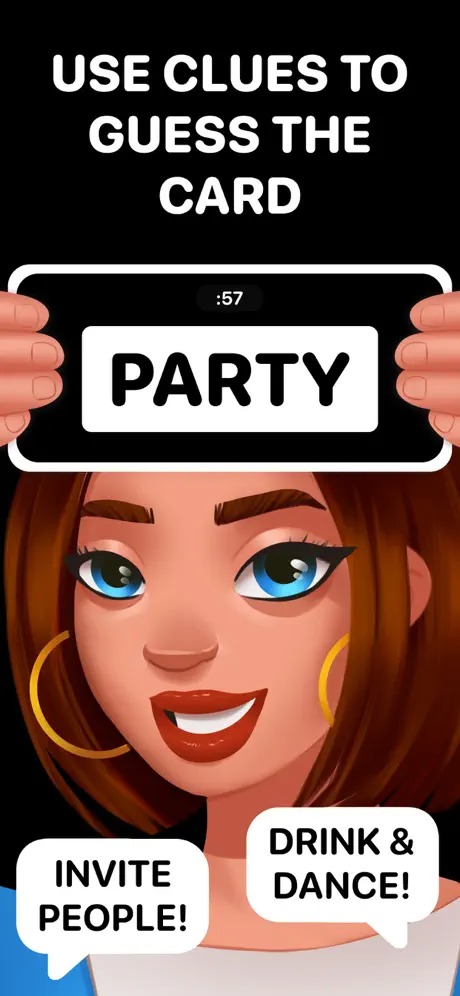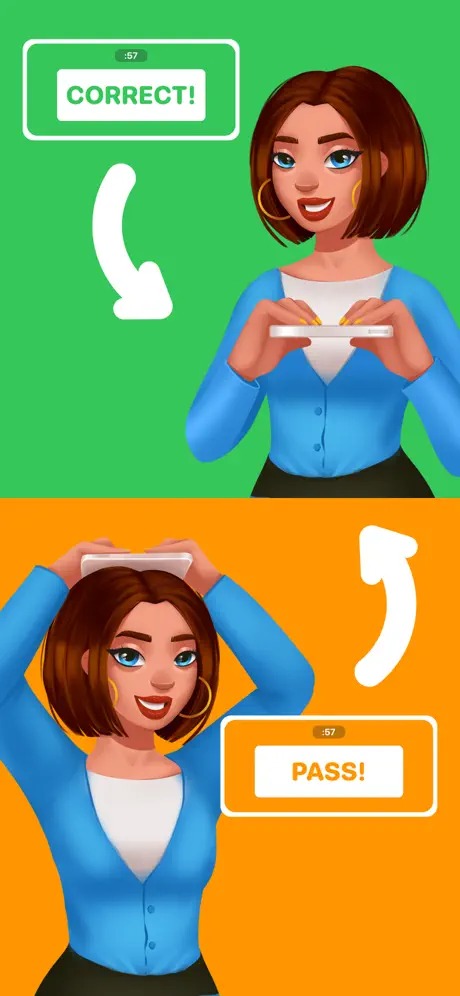 Adult Charades has more than 200 different game cards, each of which contains a little shame or humor. For example, your graduation night will never be the same after such a game – but you will remember it for a long time. The main thing is to try to explain clearly what is written on the screen.

Charades! Kids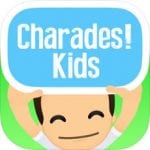 Charades! Kids, on the other hand, is a game for couples with children or even whole families who all gather in one place. You can even keep your kids busy with this kind of game so that they don't get bored or disturb you during a holiday or everyday activities.
Charades! Kids has children's theme decks that all children can solve. Simple rules will allow them to play on their own and do not require constant supervision from adults.
In Charades! Kids players will be offered not only cards but also various activities. They will be done by the winner or loser – it can be drawing, singing, or some kind of scene.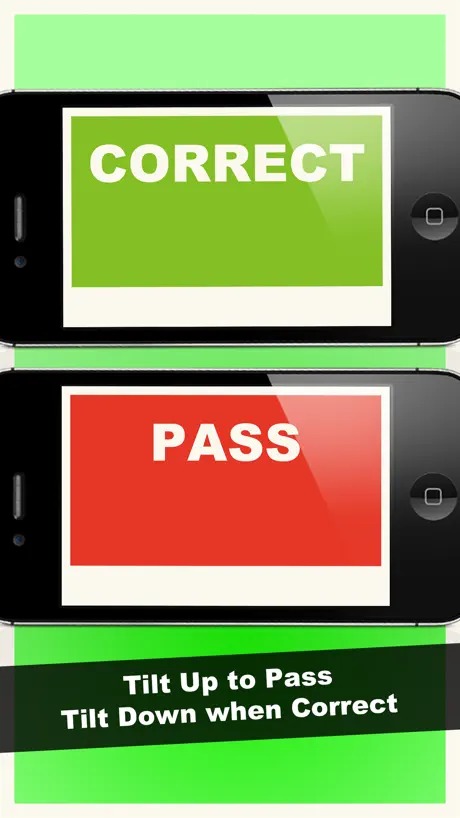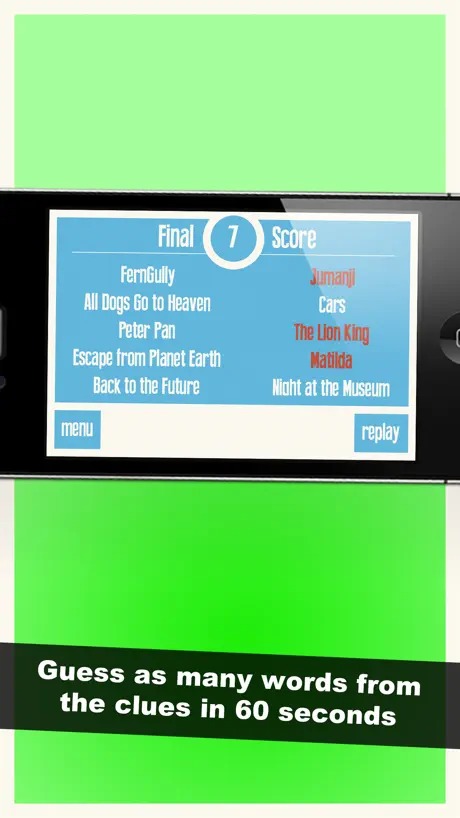 If you play as a family, then choose the theme "Family Movies" – there you will definitely find something to your liking. Also among the thematic deck, you can find anime, games, cartoons, songs, and characters from children's series – in general, all that children love so much and know exactly about it.

Guess Word! Fun Group Games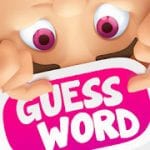 If you are looking for a free app on iOS, we are happy to introduce Guess Word! This game is a classic charade, which can be played by companies of absolutely different sizes and ages.
You and your friends need to guess words from different categories, and other players will give you hints and describe the words without saying it out loud. When you buy a paid subscription, you will get a premium category of cards, but even the free version has a lot of interesting things, and there is no advertising.
Gathering a company, you definitely have something in common. For example, in Guess Word! you can find categories for Harry Potter fans or children of the 90s. You can also choose something popular and publicly available – for example, animals or clothing brands.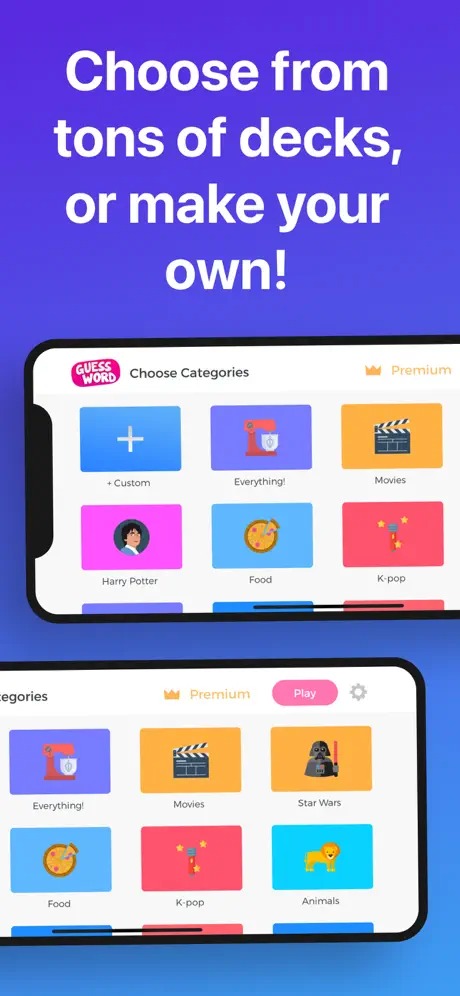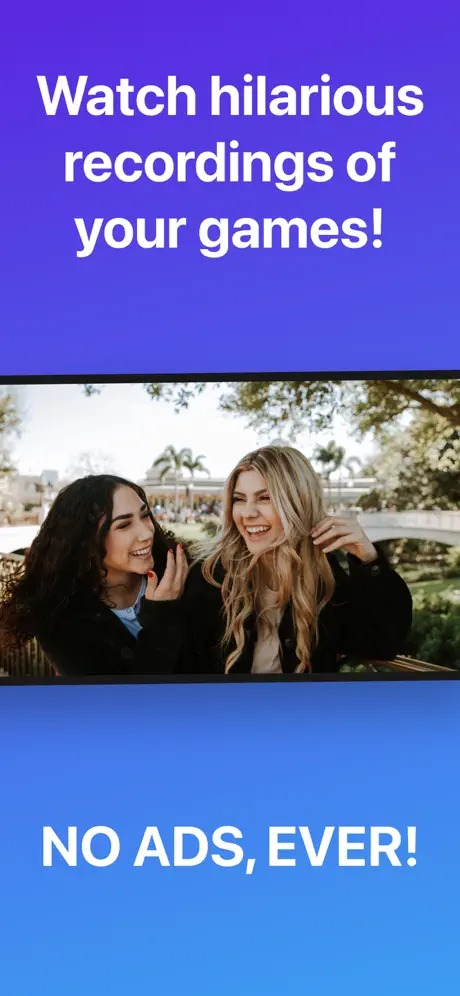 Solving charades by yourself and showing clues to others, you can have fun and laugh. Nothing will interrupt the game, but Guess Word! will constantly offer you new categories with new cards.

You may also like: 11 Best Party Planner Apps for Android & iOS
Evil Minds: Dirty Charades!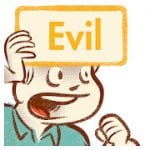 Young people or teenagers often like dirty words. They are used to express emotions or their own feelings, and sometimes for no reason. Evil Minds: Dirty Charades! Evil Minds: Dirty Charades is a collection of such words, so it's best to play with adults or with close friends.
You must admit, it will be awkward if your mother finds out some dirty words. The whole process is accompanied by laughter and a little shame, which only more liberates the participants.
In Evil Minds: Dirty Charades! there are 2 different game modes, where you will be. You can puzzle words or solve them – the main thing is to do it all in the company. Your friends will shout out clues, laugh or gesticulate until you finally guess.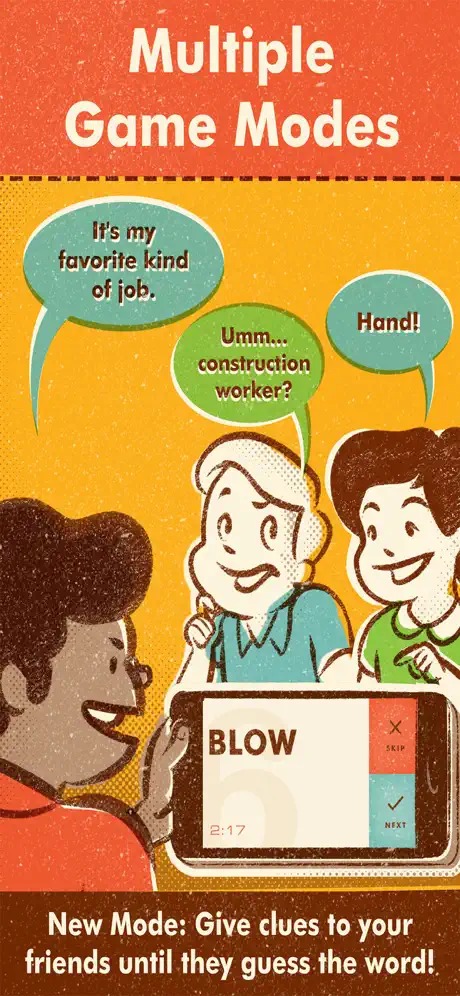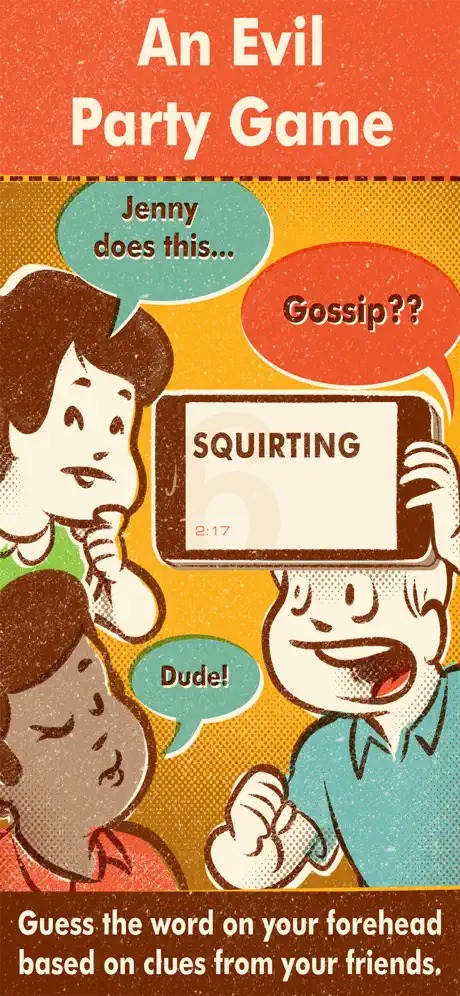 Each new round must begin with a new person so that absolutely all your friends can participate. In Evil Minds: Dirty Charades! there's even a dictionary that explains all the words and their meaning to you.


At any party there comes a moment when you are already bored to sit and just talk. You want to have a few dynamics and to diversify everything that happens. In such cases, you can start playing different games with the company.
The most convenient thing is that most forehead games do not have a certain number of players, and everyone knows the rules. With their help, you can even get closer to new people and find new friends among strangers.
The applications that we tried to find for you, are quite interesting and guaranteed to entertain you in the company of friends or acquaintances. We hope that with the help of these games on different topics you will have fun and have a good time.