7 Best Reiki Apps for Android & iOS (not only music)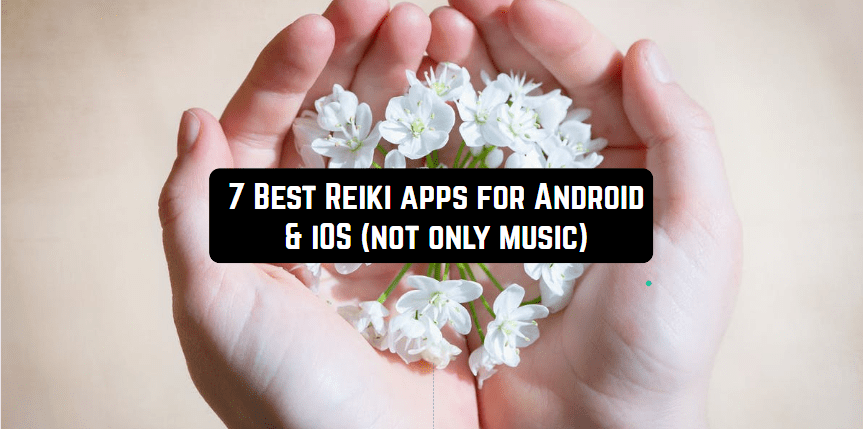 Reiki is a kind of alternative medicine and spiritual practice founded by Mikao Usui in 1922. Reiki is usually understood as "palm healing".
Using the Reiki technique a practitioner transfers the "universal energy" through the palms to the body of a patient. At the same time, Reiki is a complex philosophy and a lifestyle containing some principles based on a positive attitude to life, people around, and oneself.
You may also like: 20 Best Yoga Apps for iPhone & Android
If you practice it or want to try it, the Reiki apps for Android and iOS may be quite useful for you. There you can find everything from music and timers to tutorials and Reiki symbols. So, let's take a look at the best apps for reiki practicing we have found.
Reiki
This app contains everything you need for your Reiki practice. Here you can find some music for Reiki, palm-healing tutorials organized into categories, and even a timer for your practice.
The app is definitely developed by people who know what Reiki is. However, even if you are not so into Reiki, in this app you can find some music for yoga or meditation. It is quite convenient to have everything you need for your practices in one place, isn't it?
You may also like: 11 Best Sleep Tracking Apps for Android & iOS
ReikiOne
This is a good all-in-one Reiki app for iOS devices owners. The app has everything including Reiki music, positions for practices, and a built-in timer. In Reiki, everything is important, even the colors of your app, and here you can set it as you need.
The app is said to be a perfect aid both for beginners and experienced practitioners. What is more, ReikiOne provides a good system of motivation and reminds you to take a moment and have a hands-on healing practice wherever you are.
Reiki Healing Affirmations
As you know, Reiki is not only about palm healing and not only about physical health, but also about your positive attitude and mental and spiritual state. Reiki Healing Affirmations helps you to set the right attitude by programming yourself and the Universe.
All you need is to take a moment, turn some relaxing music in the background, and repeat the affirmations every day. With this app, you can personalize your practice, for example, set the delay between affirmations. It will remind you of your practice time in order not to miss it.
Relax, Reiki Relaxation – Hypnosis & Meditation
This app will be good both for Reiki practitioners, patients, and those who are looking for new meditation and relaxation ways. Relax, Reiki Relaxation contains various relaxing tracks and hypnosis records for complete relaxation.
In addition, you can mix the sounds and create playlists with the favorite ones. The app has a built-in timer. The app provides not only music but also good recommendations for your practice.
Reiki Timer
Even you don't need an app to help you with your Reiki practice, this one can still be useful. It is a simple timer to know how long you should maintain this or that position. The timer is extremely easy to use and lightweight. What is more, it contains some relaxing music for a palm healing practice which will stop when the time is up.
Reiki Wisdom Library
If you like reading and you fond of Reiki you can spend your leisure time studying the texts in this app. Here you will find the 5 most essential books from the Reikis library. You will learn how to understand better the philosophy of Reiki, will discover the powerful affirmations and Reiki history.
It is a very simple app but the real fans will probably find it interesting since it's quite a unique one. From these 5 books, you will also discover that reiki is not that mystical as it sometimes depicted in the popular sources, that it has its science and logic, as any normal practice.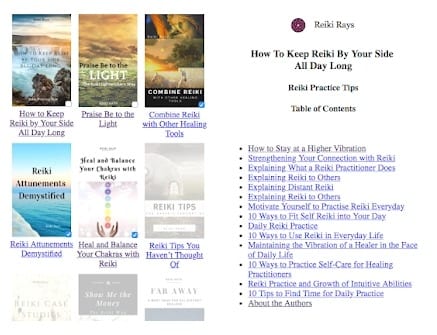 You may also like:5 Best massage finder apps for Android & iOS
myReiki: Reiki Healing Music
And finally, we got here one app of Reiki music. It is a very nice one, actually. If you are looking for an application for your Reiki sessions or you need to play relaxing music from your device for music therapy then this app is what you're looking for. You can also combine it with the yoga timer or healing affirmations.
All the music presented here is promised to carry the healing energy for the chakras. Try this one out and you will see maybe this music will truly give you this healing effect.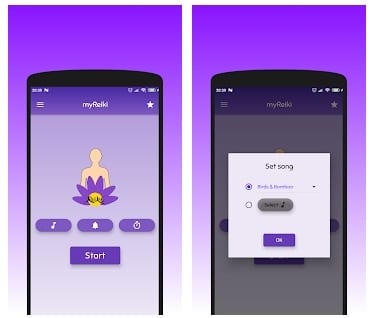 ---
With these apps, you can make Reiki a part of your everyday life and practice it everywhere. It will help you to be in a good mood and feel well. It is a wonderful way to relax and decrease the level of stress, but don't forget that it's just a supplementary medical technique and if you have some serious health problems you should consult a doctor.