Want to get a pet but are unsure of your decision? Try these best talking dog apps for Android & iOS. They will help you replace a real pet and even communicate with it as a human.
Look after your virtual four-legged friend and give him or her the happiness of being with you. In return, you will get positive emotions and a lot of love. Try all of these apps or choose the greatest one.
For all of those, who also love cats, parrots, hamsters, and other animals, we recommend trying these best virtual pet apps & games.
Talking Dog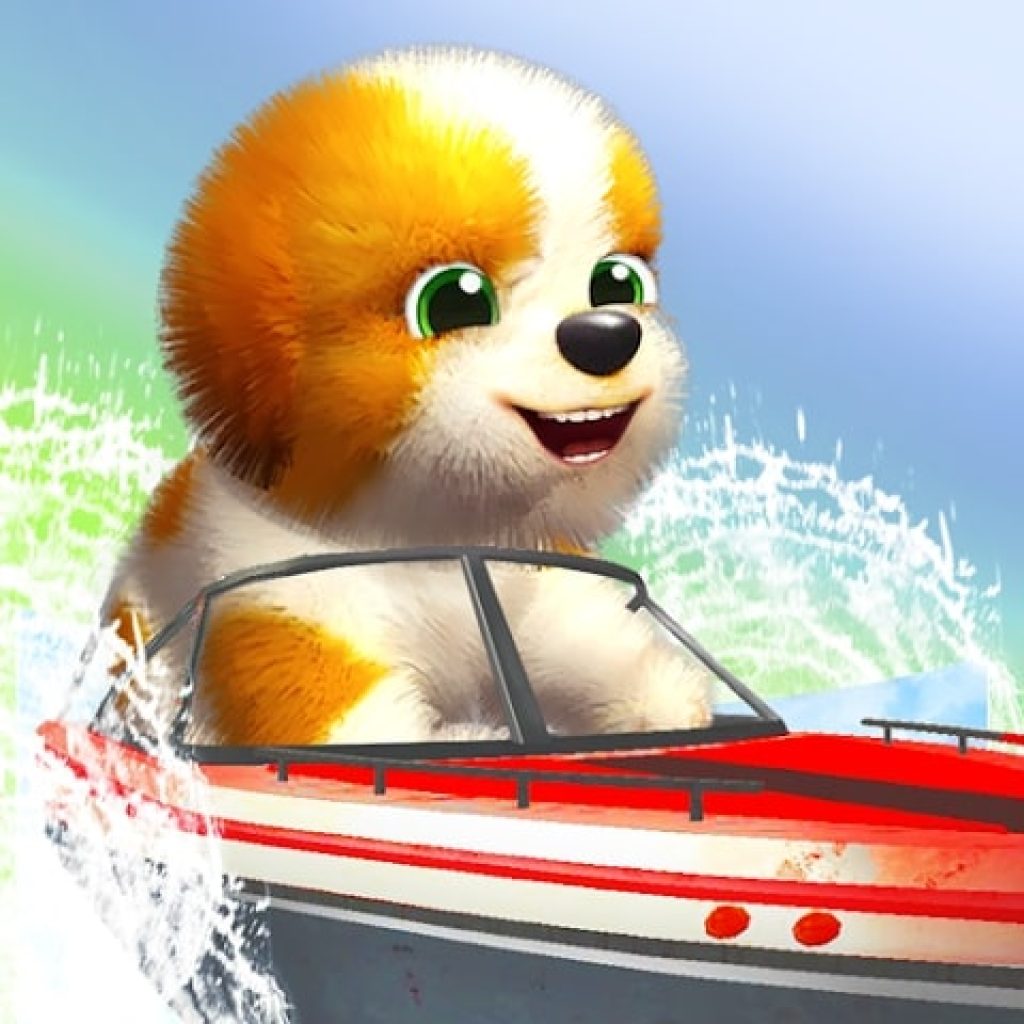 Talking Dog is a popular app for keeping a puppy that will turn into a big pet dog after a while. It's not just a puppy, it's a talking puppy, love your pet and take care of it.
The dog will respond every time you say a word or touch it. The puppy can be interestingly dressed according to your taste and add accessories.
To start playing, you need to click on any part of the animal's body and then talk to him or her. Next, you have to give him or her favorite treats and play.
It is worth noting that here you can take part in the mini-games and get a virtual profit for it, as well as advance in levels and receive gifts.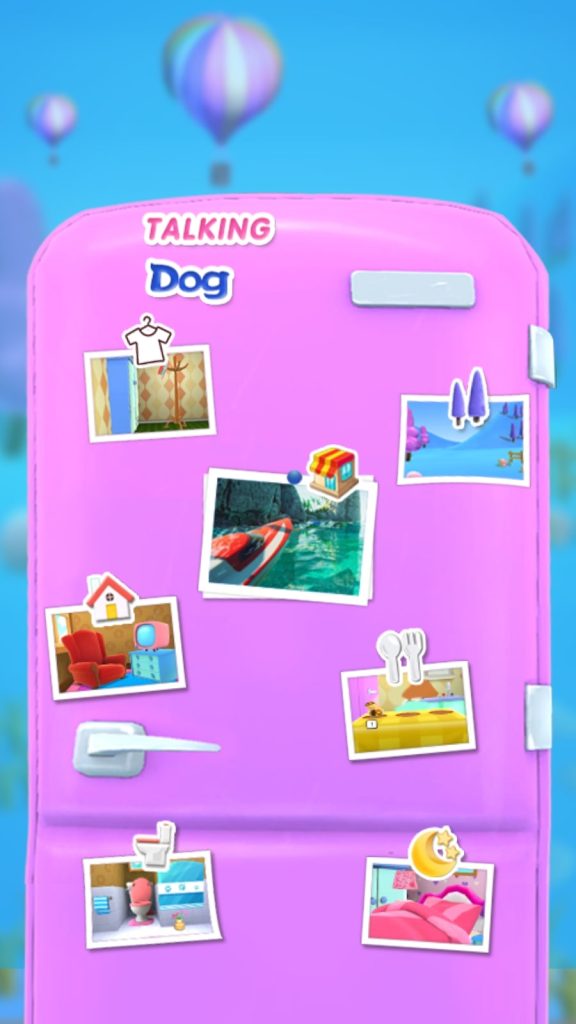 Train your pet on the grounds, and decorate the house for housing. Be the master of sixteen different dogs and enjoy a fun time with your talking pets.

You may also like: 5 Best Cartoon Apps For Dogs (Android & iOS)
Talking John Dog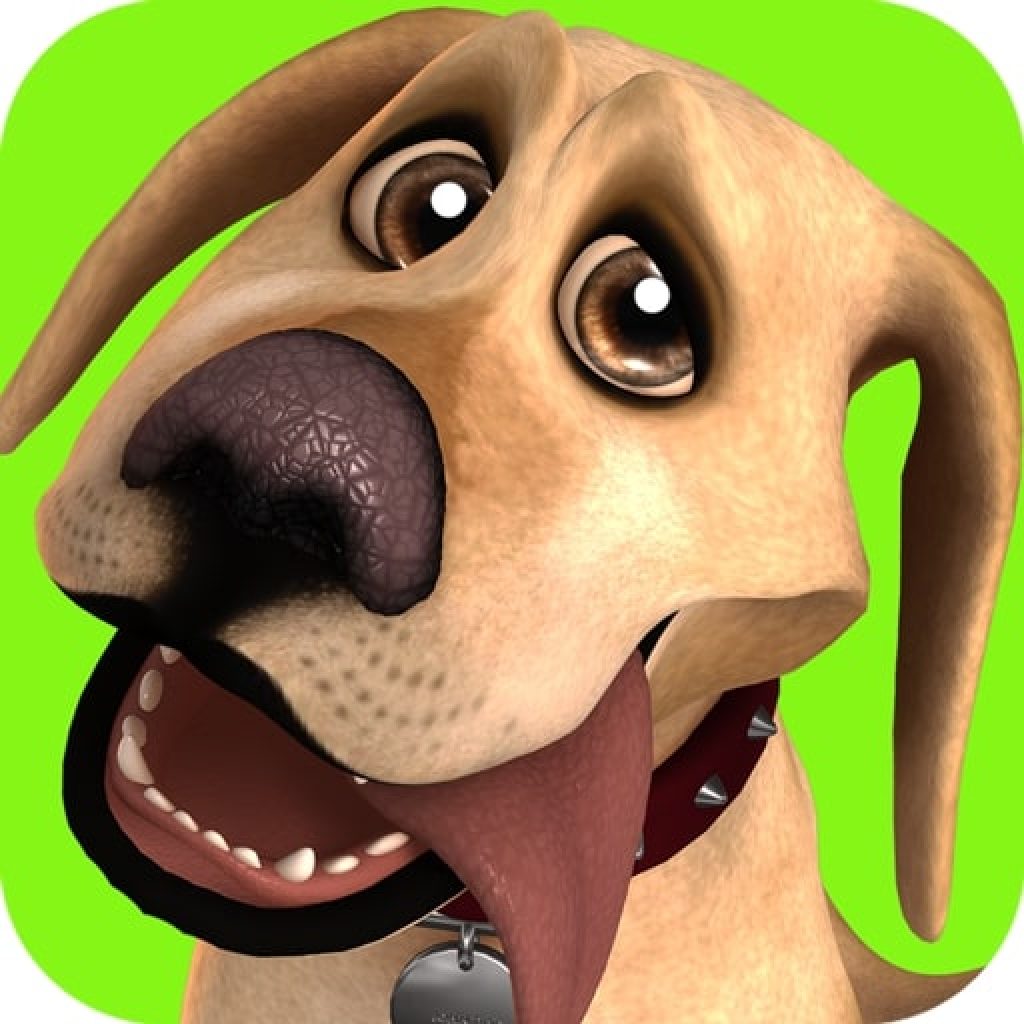 Here you'll meet a talking pet named John, who responds to every touch. In this new simulator, you can pass a lot of fascinating levels and you can also take the role of the best owner.
This is a really fun dog that won't let you get bored. The program includes a lot of features, such as the ability to play extra games, and watch the animation.
The Talking John Dog app was also designed in 3D to give you a taste of the high quality you should have.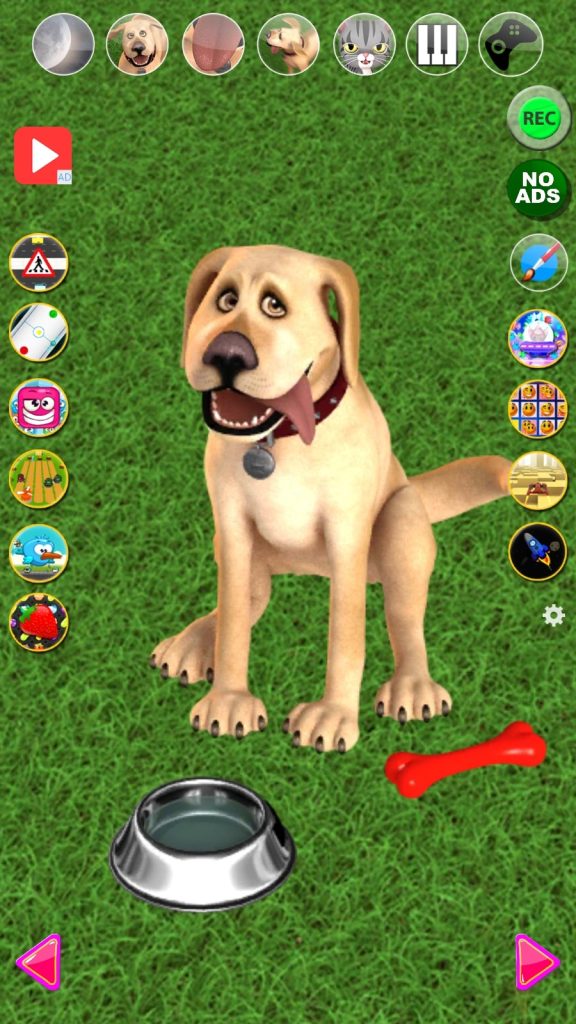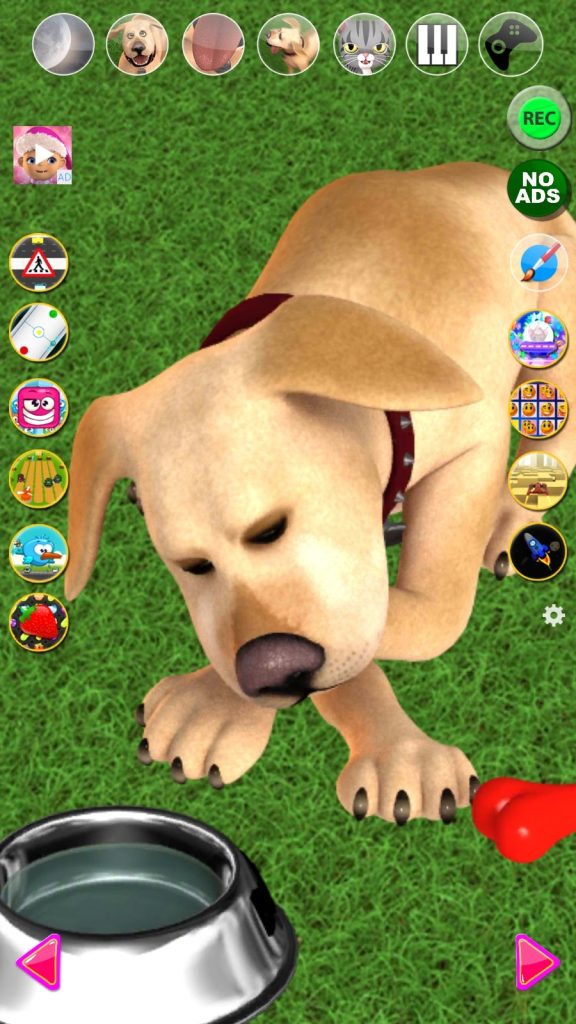 So, install the app and get a lot of emotions while you are having fun with your dog.

Talking Dogs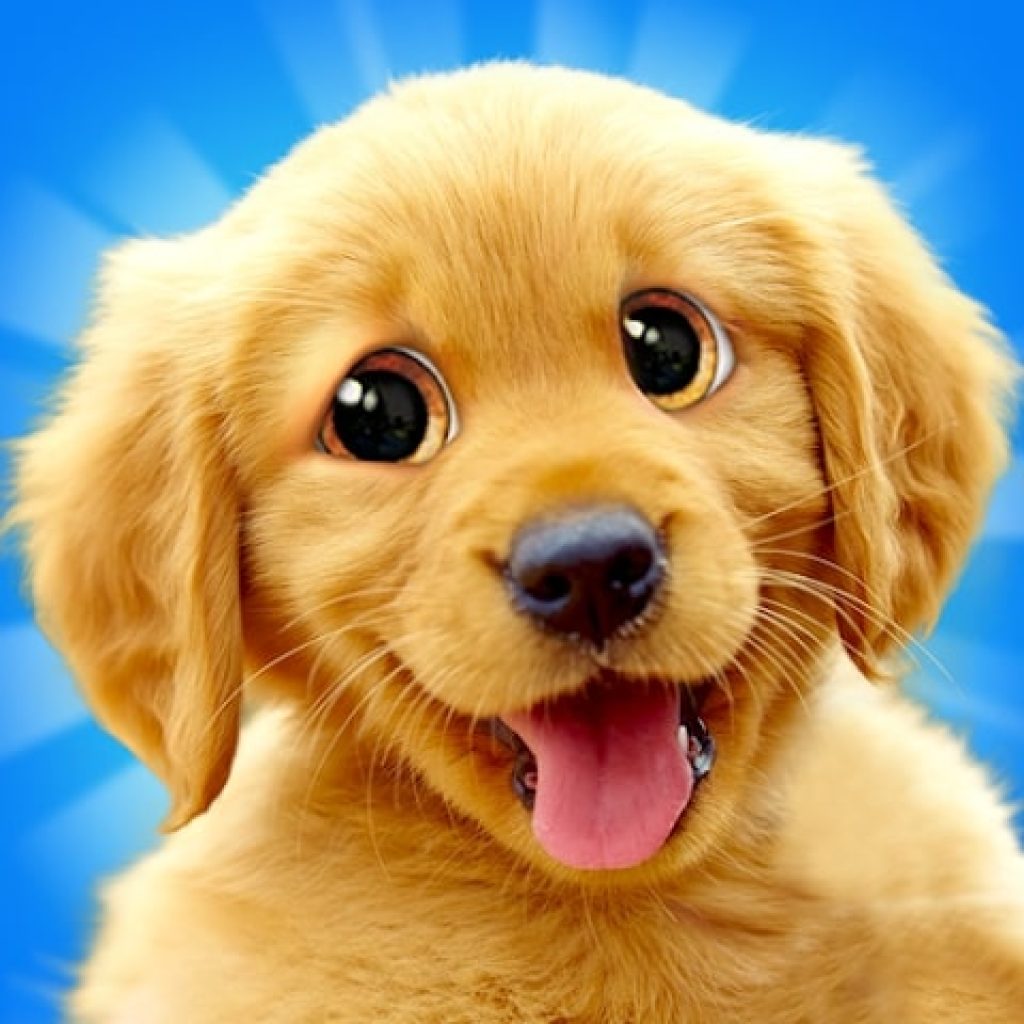 A live dog with intelligence is in the free Talking Dogs program, now if you are not able to get a pet, there is a way out in any case.
In this app, you will be able to brush, bathe, feed your dog, play, and even talk, because he or she will understand you.
Immerse yourself in the atmosphere of a city where a large number of dogs live and enjoy the process of playing. Besides, you will be able to teach your pet different commands.
Take part in competitions and receive meaningful virtual prizes. Talking Dogs has nice features, here you can talk to your dog, it will build a spoken word for you.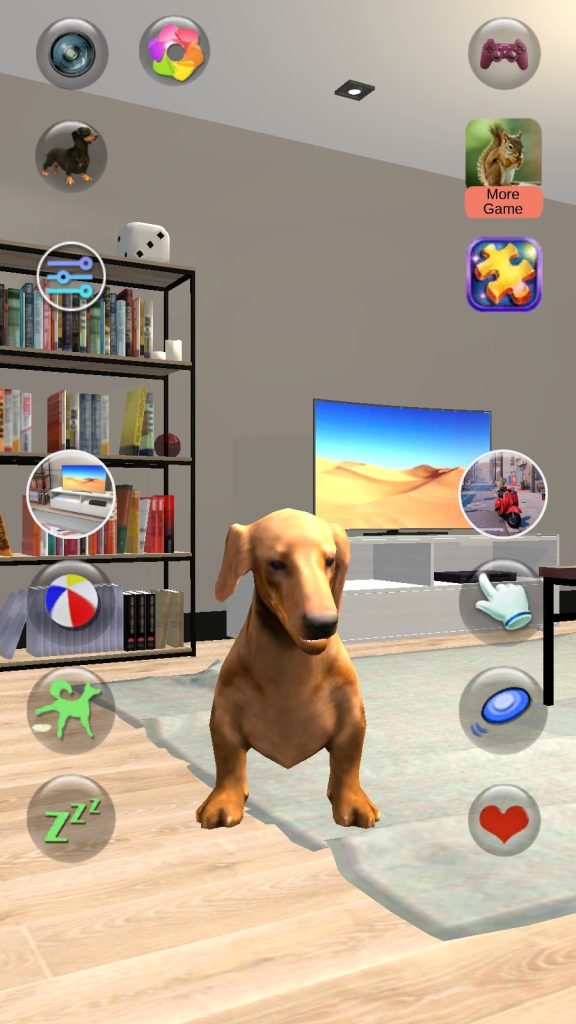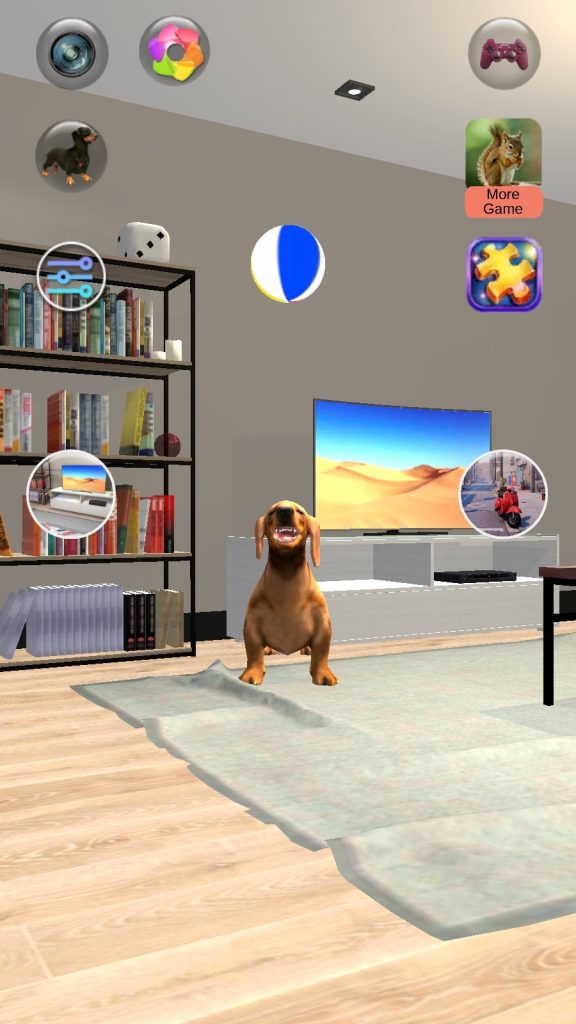 You can observe other animals and introduce your friend to his or her relatives. Share a great program like Talking Dogs with everyone who adores dogs.

Talking Ben the Dog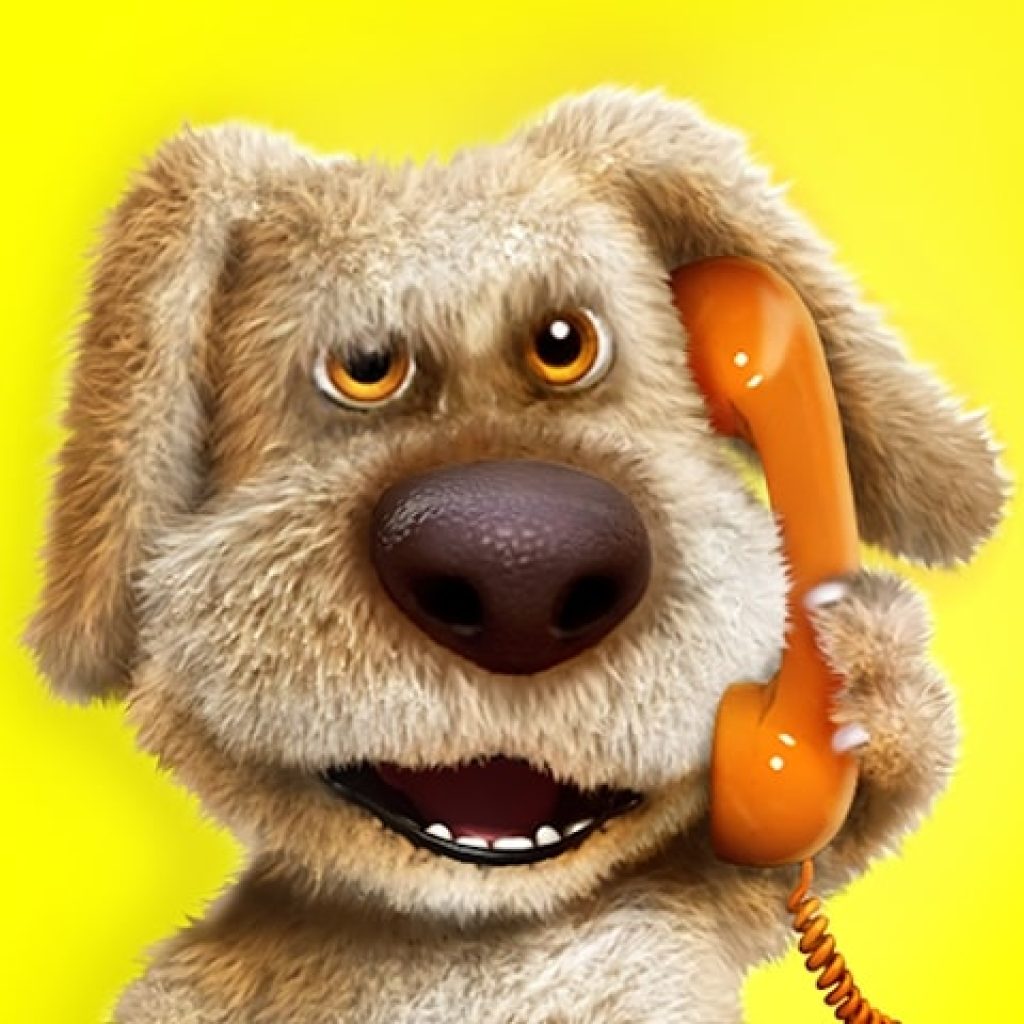 Talking Ben the Dog is a program with a smart pet that you can play various games with whenever you want. Start tickling your pet, to which he will immediately respond, make him fold the newspaper, and also talk on the phone.
What's more, the dog loves laboratories and does experiments. Observe the reactions of substances together and have fun.
Slap your furry friend on the cheeks, press all his body parts, and watch for further action.
Do not forget to record a clip of a phone conversation with your pet and send it to your friends in messenger, as well as post it on YouTube.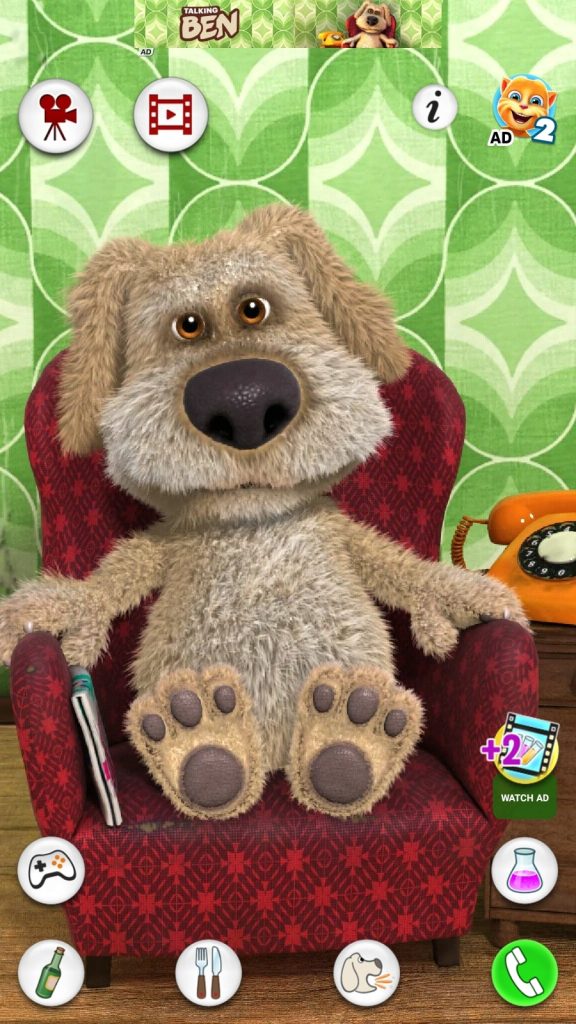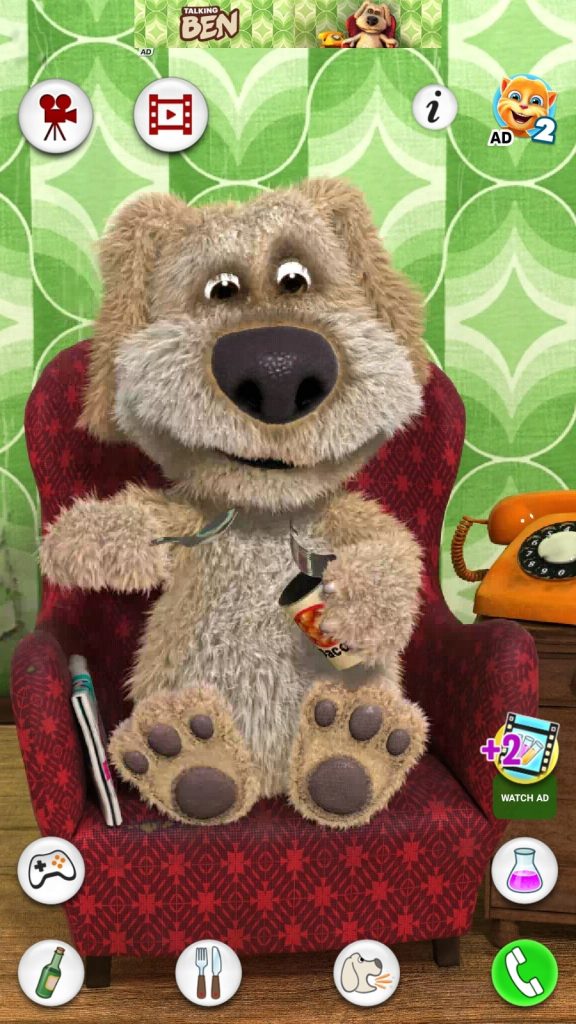 It is worth noting that the program reliably protects all data and does not distribute anything outside.


My Talking Dog 2 – Virtual Pet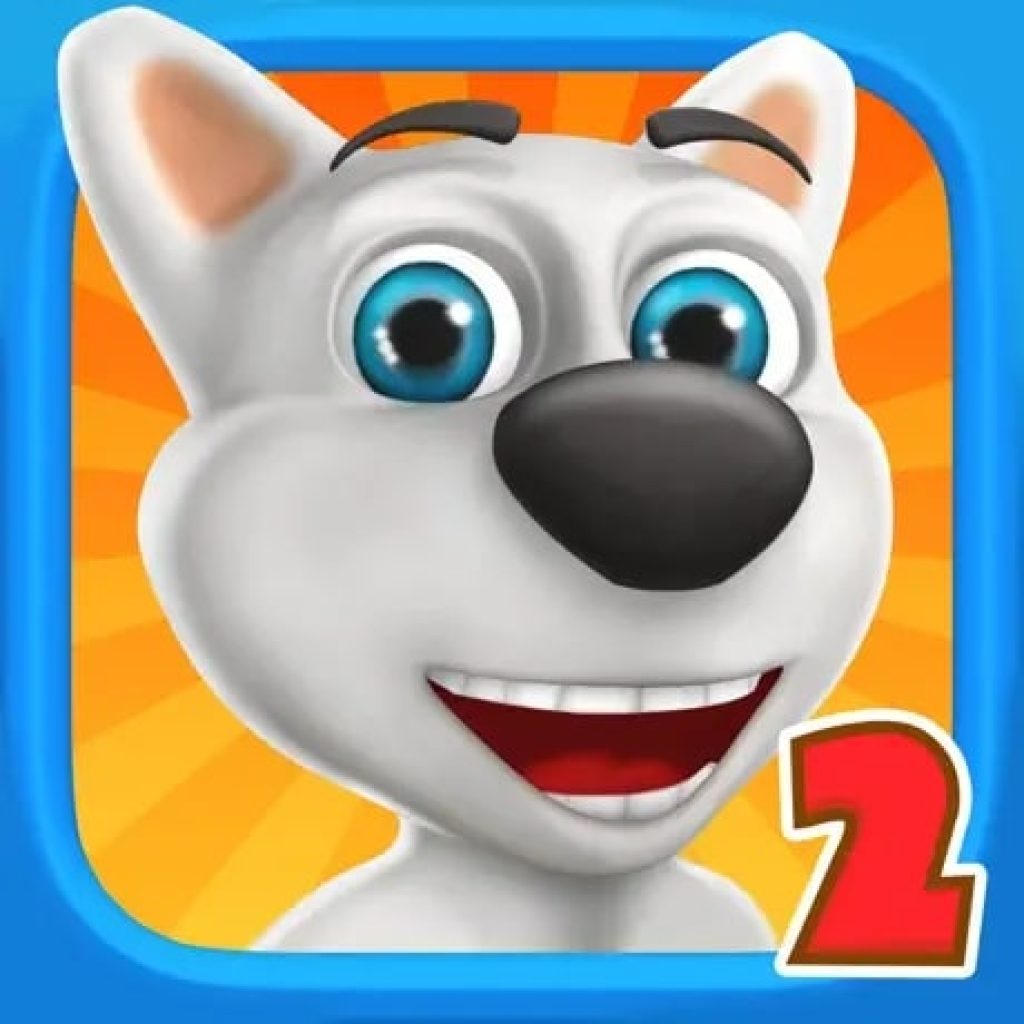 Find a loyal friend in My Talking Dog 2, which will not make you bored for a minute. It's the new animal Charlie, who is also ready to gain immense popularity, just like the pet from My Talking Dog.
Stay positive and play the talking game. You'll be able to pick the best clothes and accessories you like for your dog. Learn many dog breeds and get to know them so your friend won't be alone.
Note that your pet should always stay clean and fed. Treat Charlie gently and provide him with whatever he wants. Grow your pet from the size of a small puppy to a huge beautiful dog. Capture pictures as he grows and saves them to view in the future.
Besides, listen to Charlie's voice repeating your words, play an extra ten games, create a beautiful home with a cozy interior, and more. Buy cute things with your pups and make yourself happy.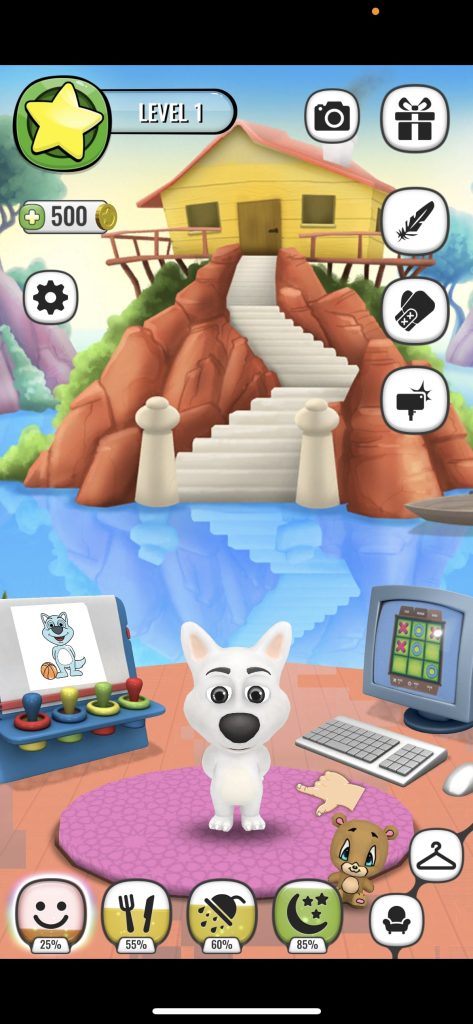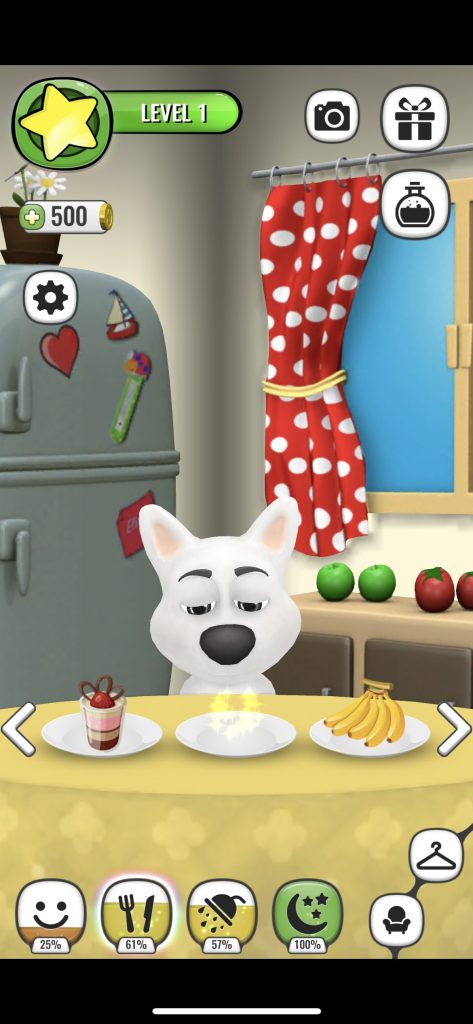 Don't leave Charlie alone, always give him attention, your pet will respond with endless love. Install My Talking Dog 2 and use all the features.


Talking Dog Bella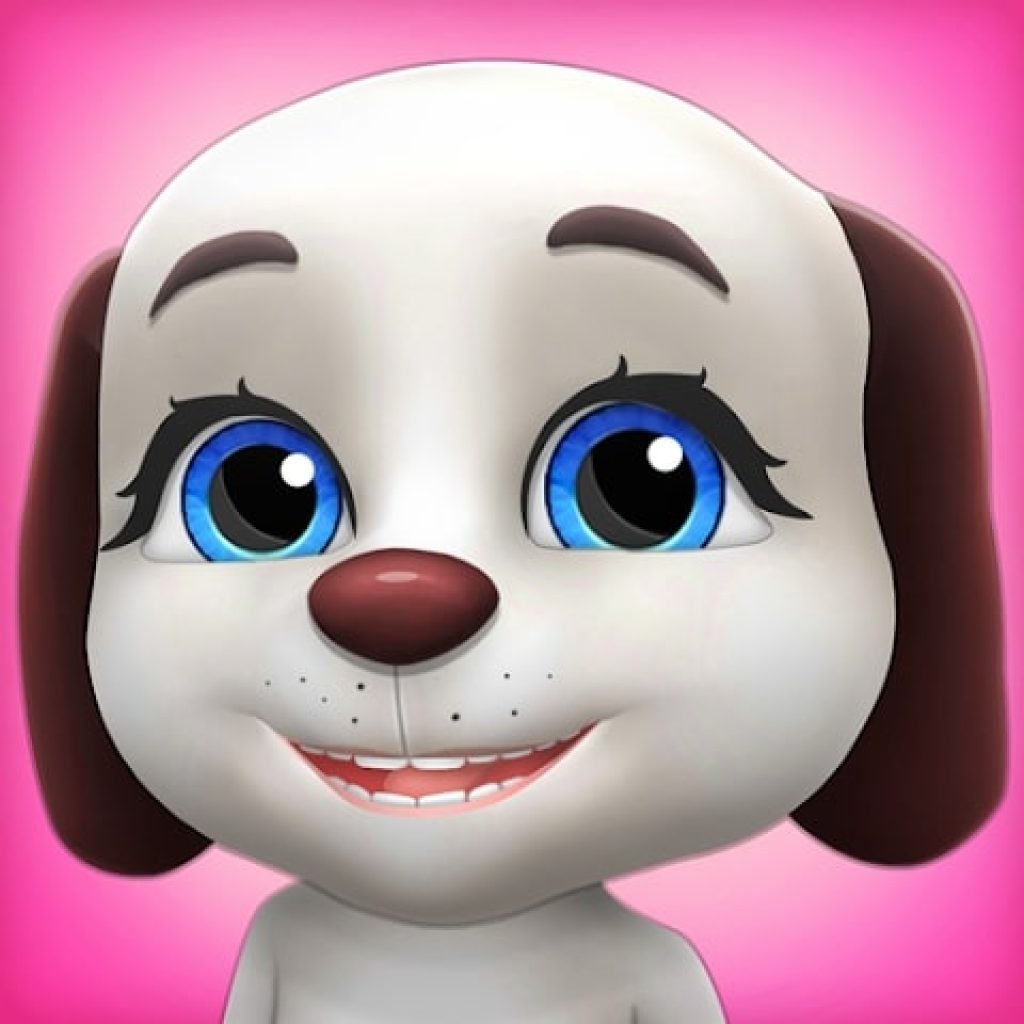 Talking Dog Bella is a new game on your cell phone with a dog that understands all the words, which requires premium care.
The dog named Bella will become your best friend. So you can forget about boring days because there will always be someone to talk to, play with, and have fun with.
The game is perfect if you have always wanted to have a pet, but for some reason, you can't do it. The app will offer you an alternative in the form of virtual contact with your dog.
In Talking Dog Bella you will have a lot of possibilities, like throwing a party for your dog, dressing up your dog in a new way, and choosing the perfect makeup.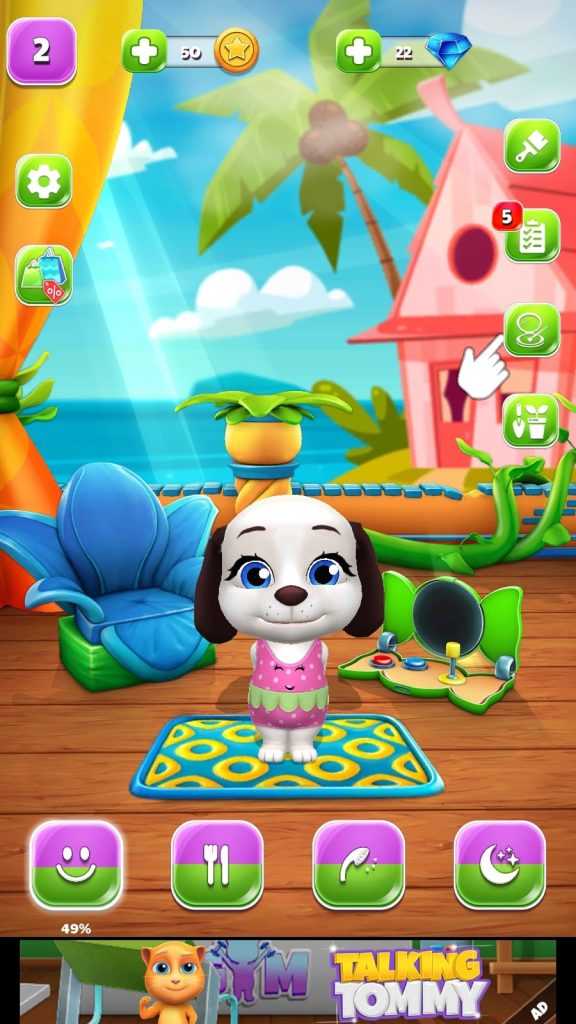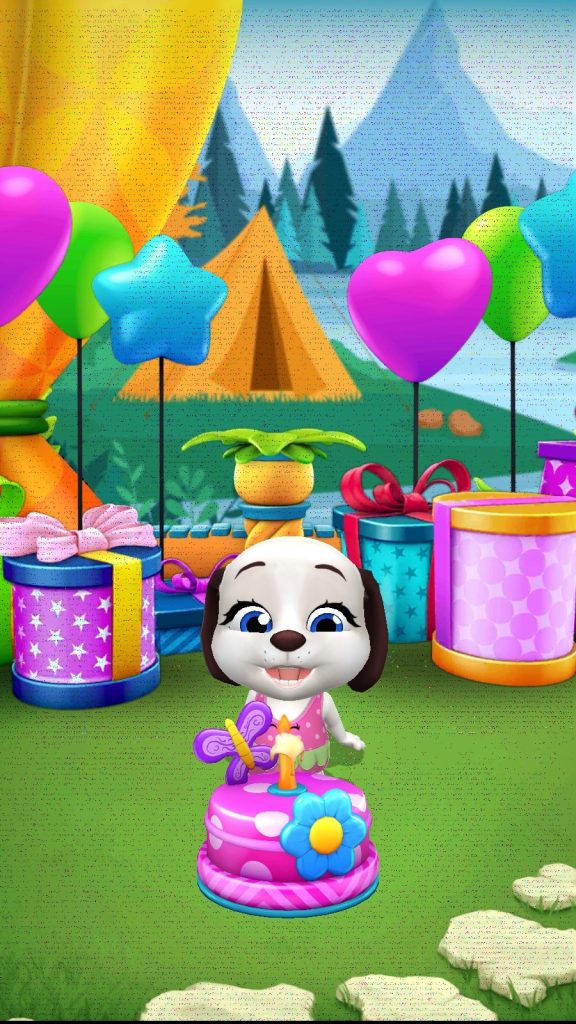 Moreover, with Bella, you can go through other mini-games built into the app and get playing money for it. Let your pet be the best of all dogs.

You may also like: 7 Best Police Dog Games for Android & iOS
My Talking Dog – Virtual Pet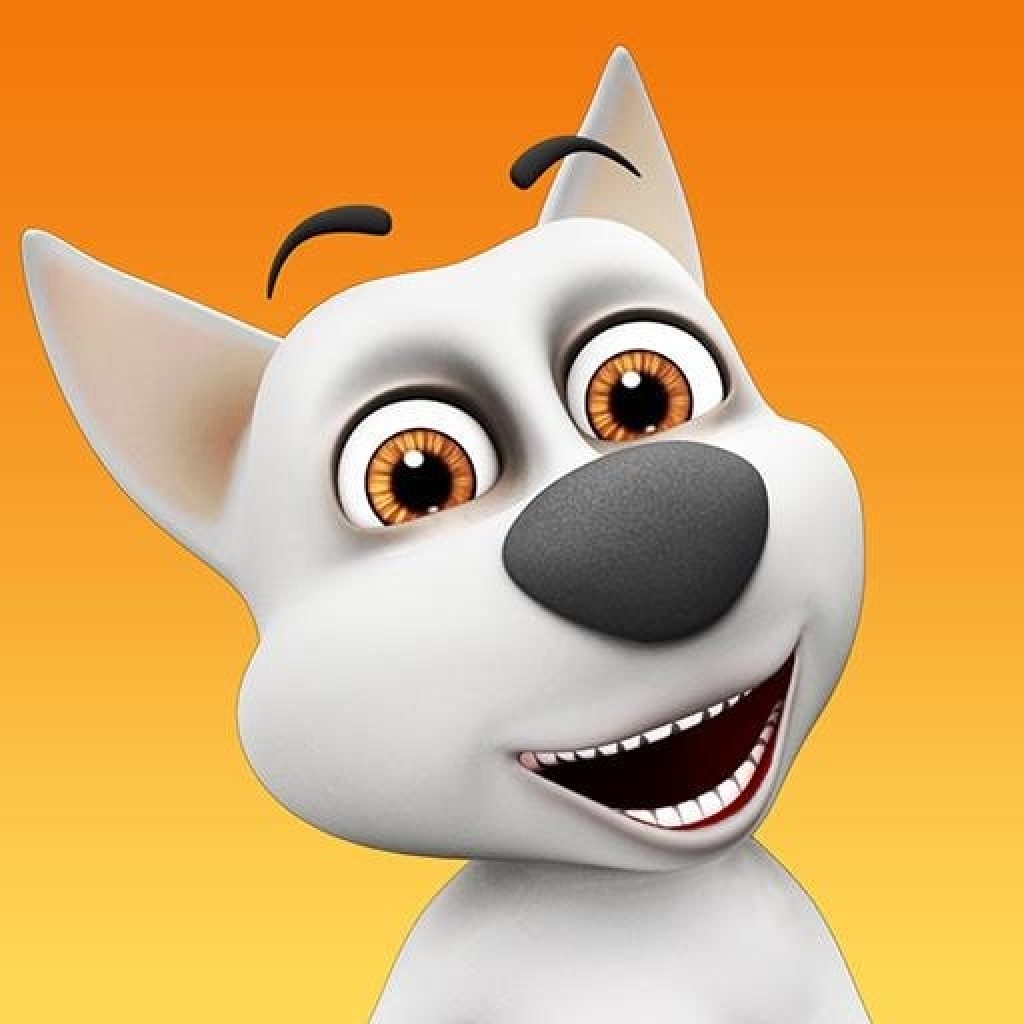 My Talking Dog is one of the best animal games among its few competitors. In this game, you have to dress up your pets, play with them, and grow them into big sizes.
Both children and adults will enjoy the app. Bathe, brush their teeth, dress them, say different words to the dogs, and wait for them to respond.
Here you will find a lot of interesting functions, you will be able to cook something delicious for puppies, buy them new toys, and equip their room.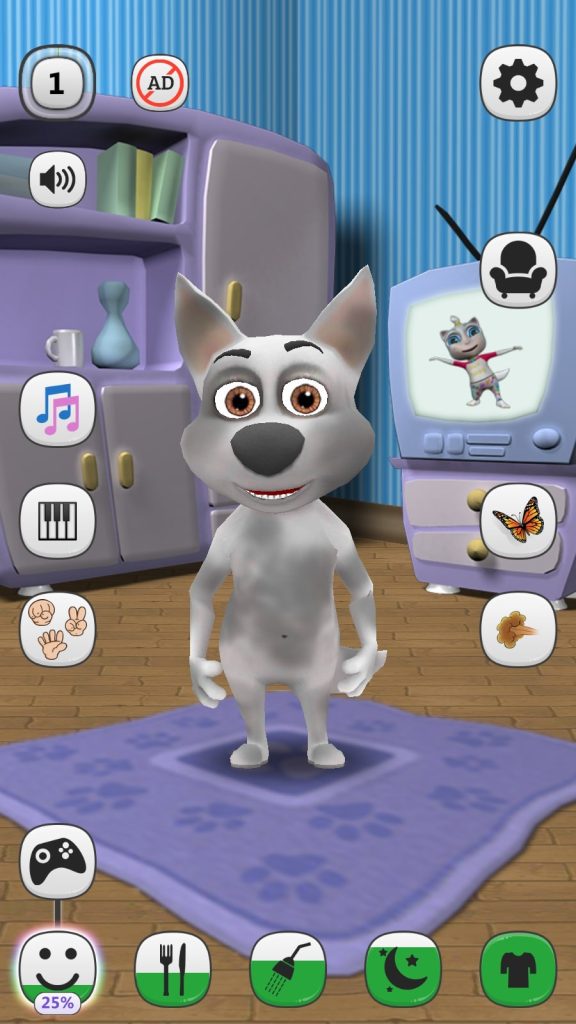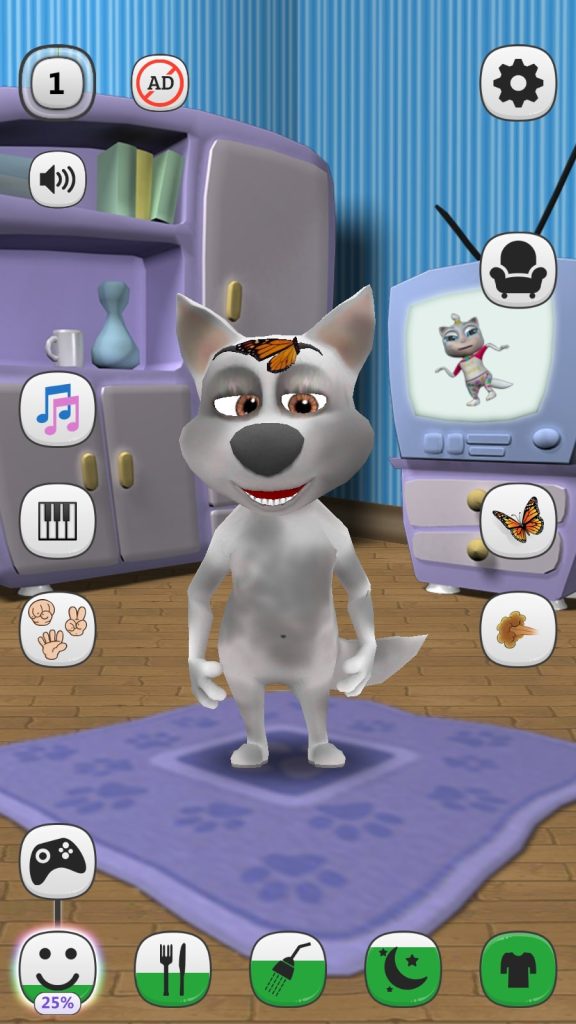 Besides, go through funny tasks with the pet and get rewards. Now you won't get bored, as the dog will be everywhere with you, and the cute puppy will always prepare some interesting surprises for you.


My Talking Lady Dog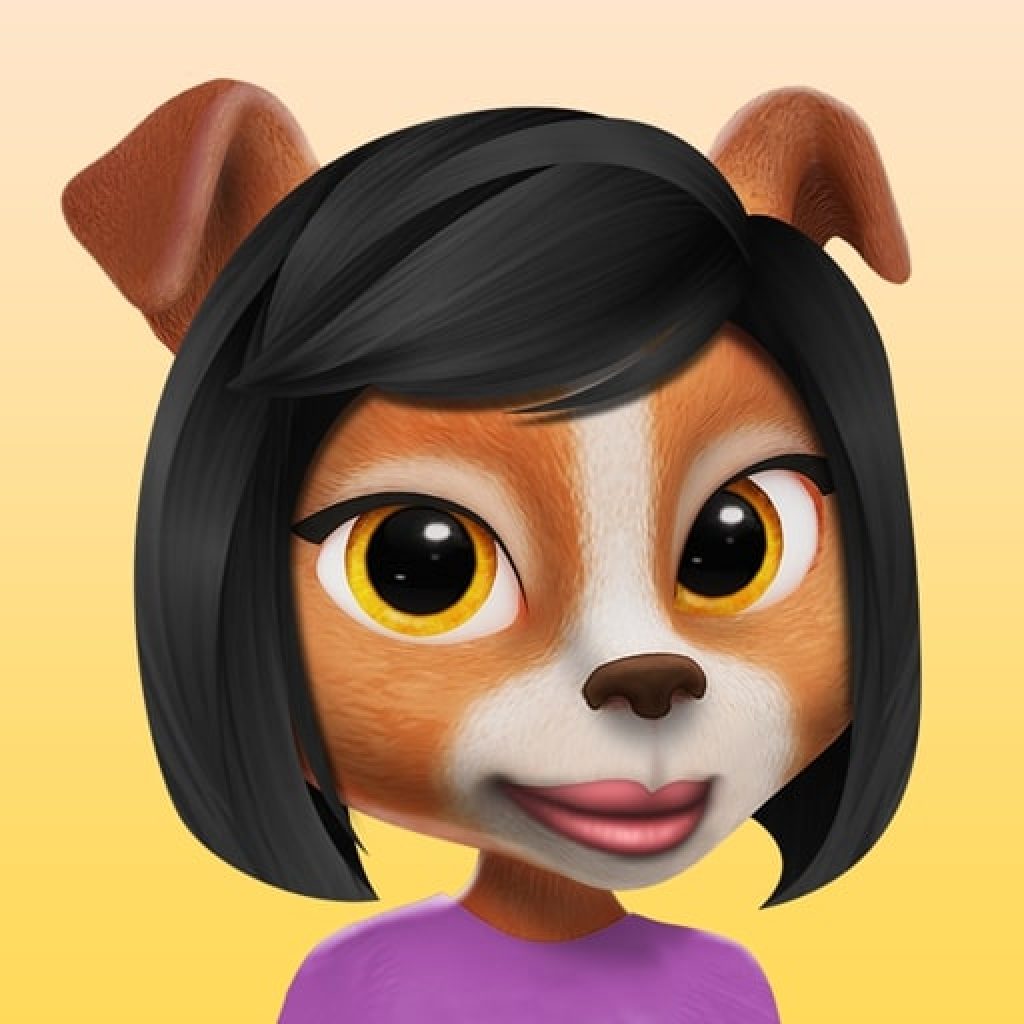 Now you can play with pets in the program My Talking Lady Dog, where you can fully immerse yourself in the process. Absolutely no matter your age, children, and adults can download the program and everyone will love it.
You will not need to clean in real – to wipe the dirt, all you need to do in a game mobile format. You can dress up your dog called Daisy in the best outfits, you can talk to her about everything.
Fantasize and come up with the best makeup that will suit the puppy. Grow the little girl into a beautiful lady. Buy potions that can help make some of your dreams come true in the game.
Besides, make your place of residence as cozy as possible, put nice cabinets, install a mirror, etc. It's worth noting that you need to keep an eye on your pet's energy level, as no one can do without sleep.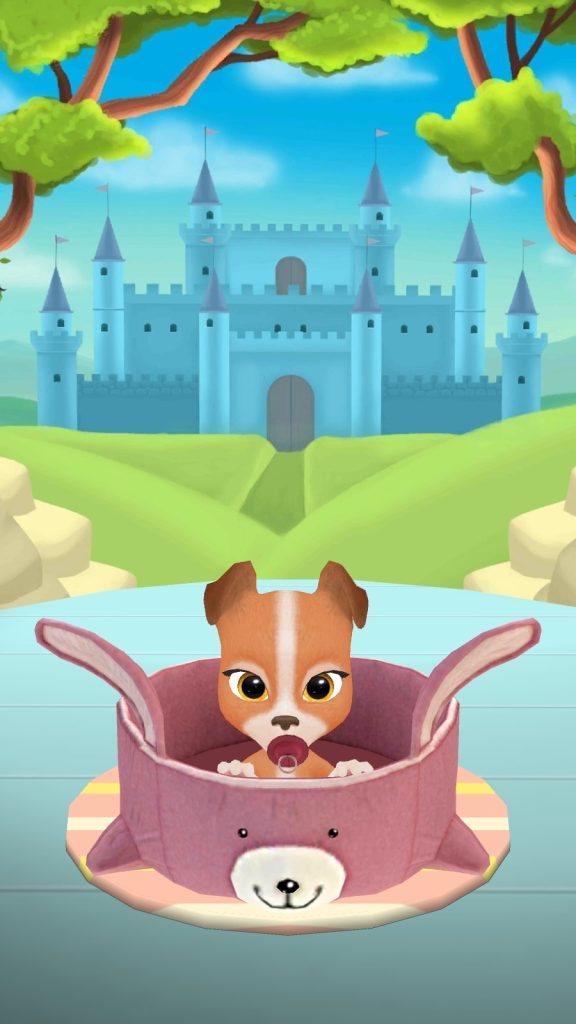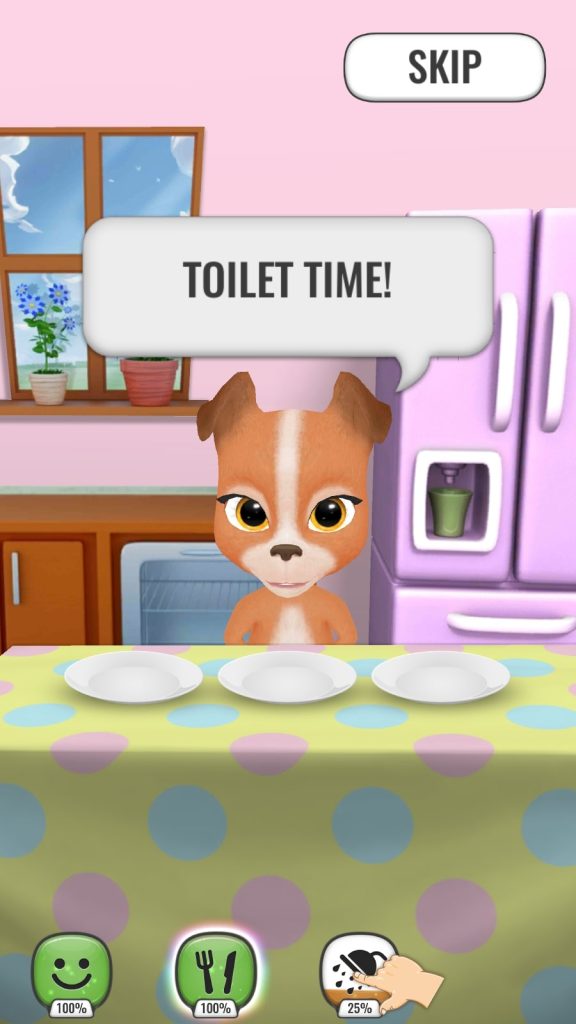 Practice the game and see if you can get a real dog or if it's hard for you.


My Talking Hank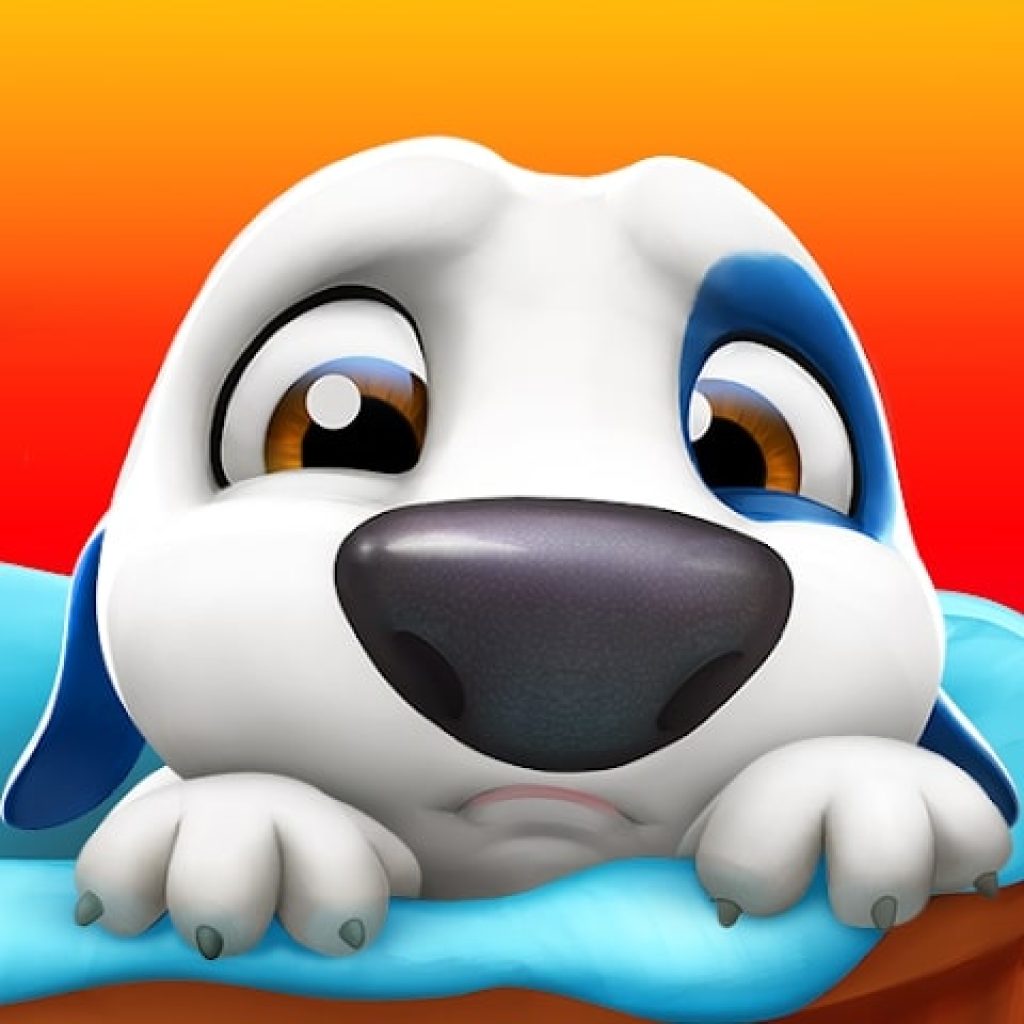 My Talking Hank is an unusual game in which you will have to give love to your puppy. This app is now at the peak of popularity in mobile markets, as both children and adults love everything.
Play with the puppy, dress him up, treat him to tasty delicacies, and take him to the bathroom and bed. Take pictures of him at different suggested locations of the area with other inhabitants and get prizes for it.
Get a collection of pictures of all of your dog's favorite animals. Enjoy the passage, and lure the virtual character with his favorite treats to perform certain actions.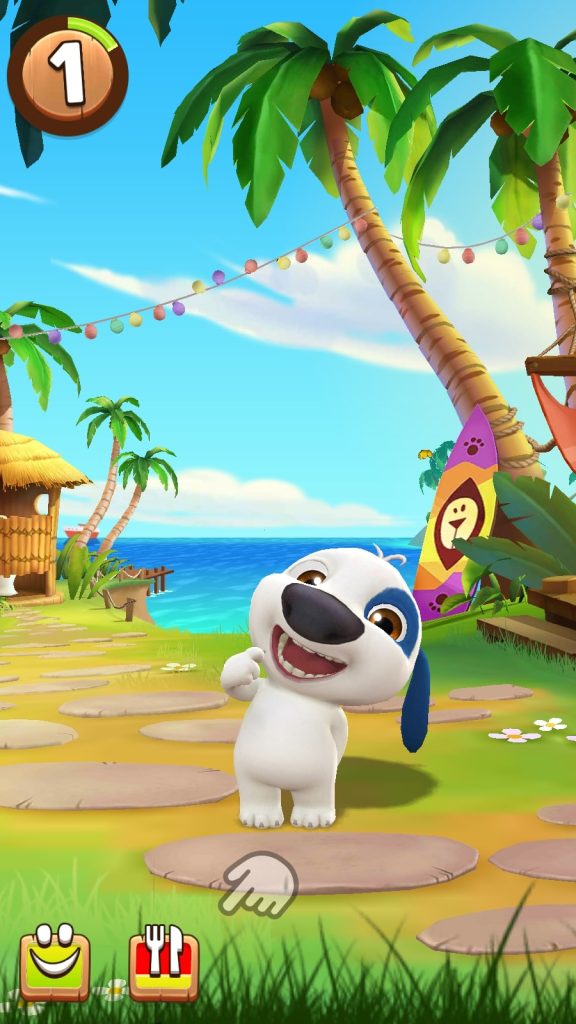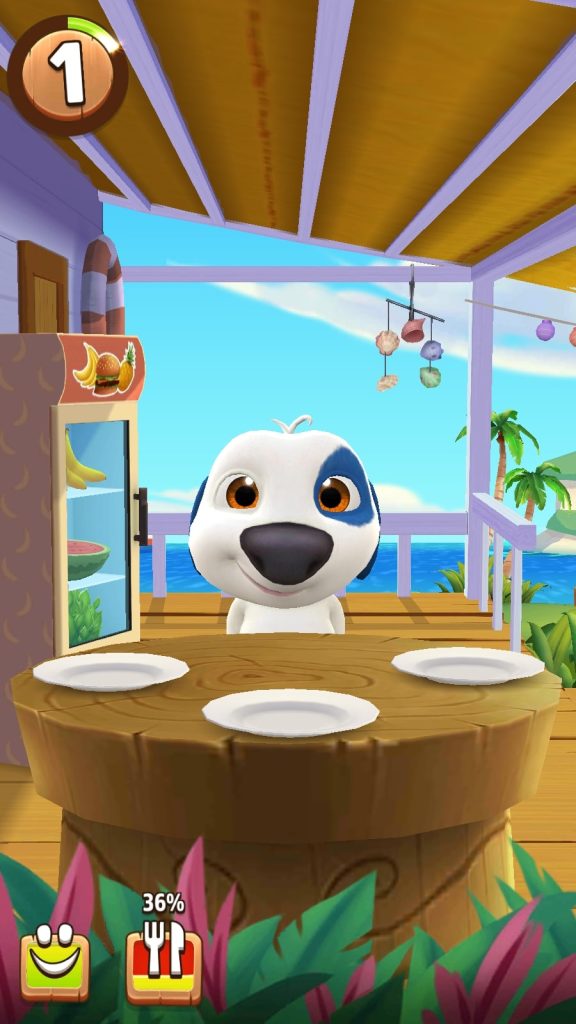 Find interesting activities for yourself here and raise your little one with pleasure. Install My Talking Hank and learn more about the app itself and its other features.


My Talking Dog Masha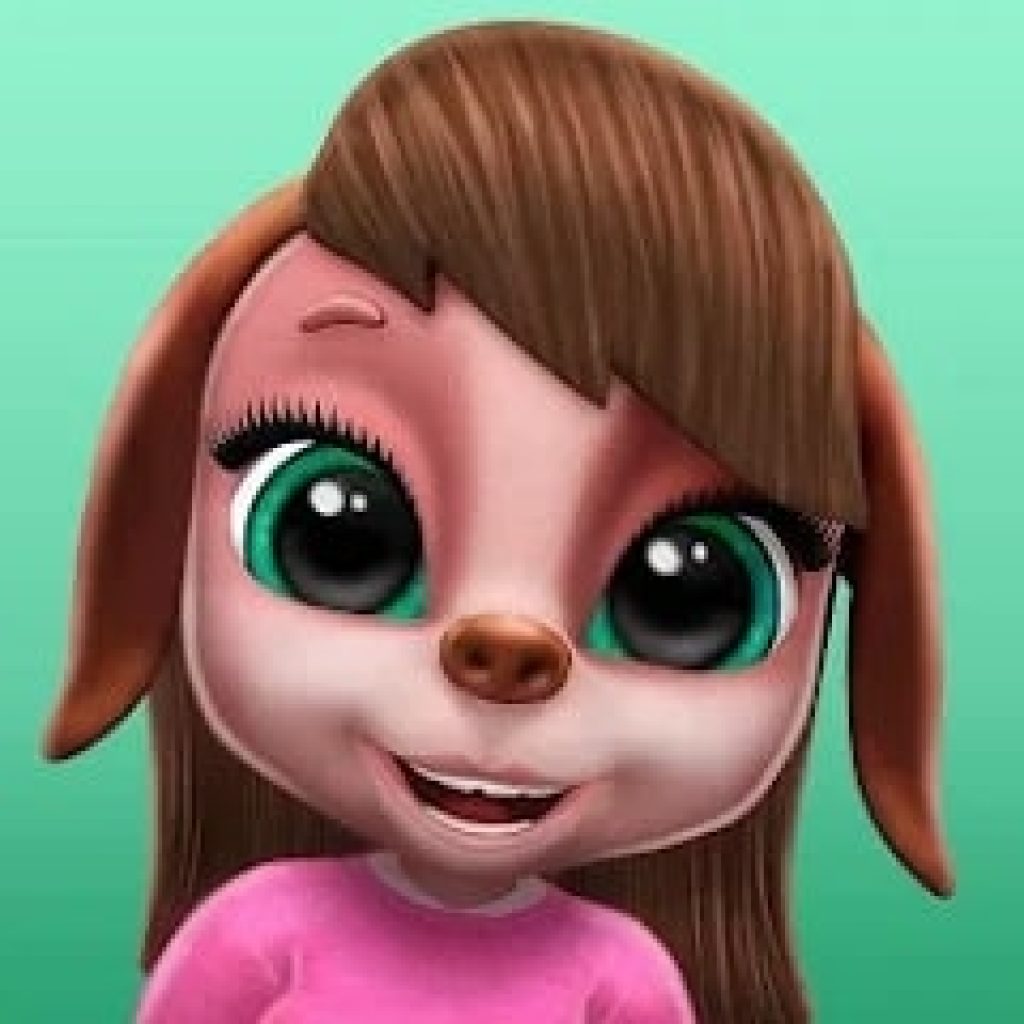 Become the happy owner of a virtual dog Masha in this app, where you'll immerse yourself in a fairytale land of talking pets.
Find precious amazing things, and go through a lot of tasks on your way to the goal of growing the character of the game. Take care of the dog, buy only the best things for her, earning before this jewels, which can later be exchanged.
Moreover, spin the fortune and get prizes, climb quickly in levels and enjoy the whole process. Color pictures, open magical cookies with papers inside, and learn new things.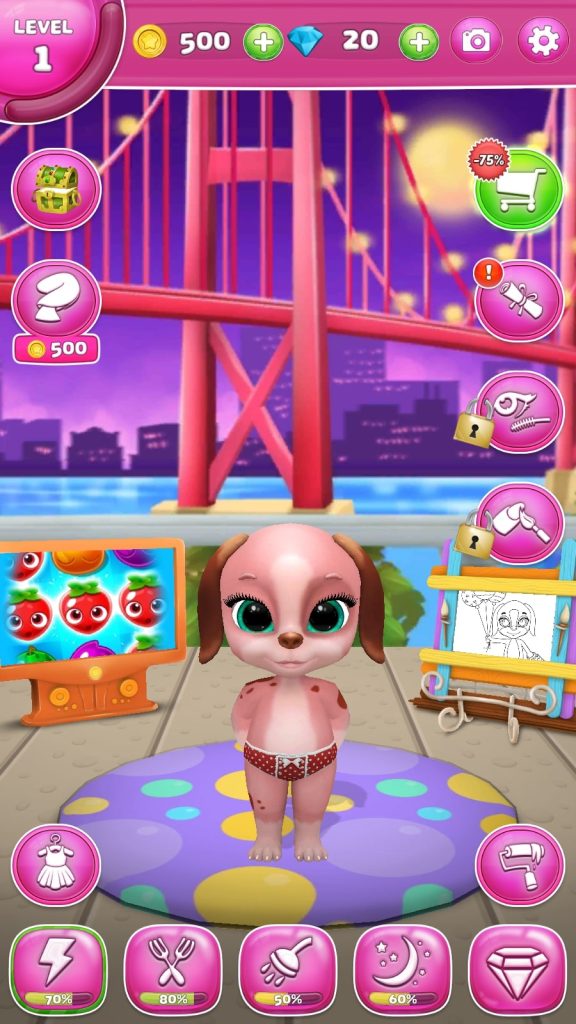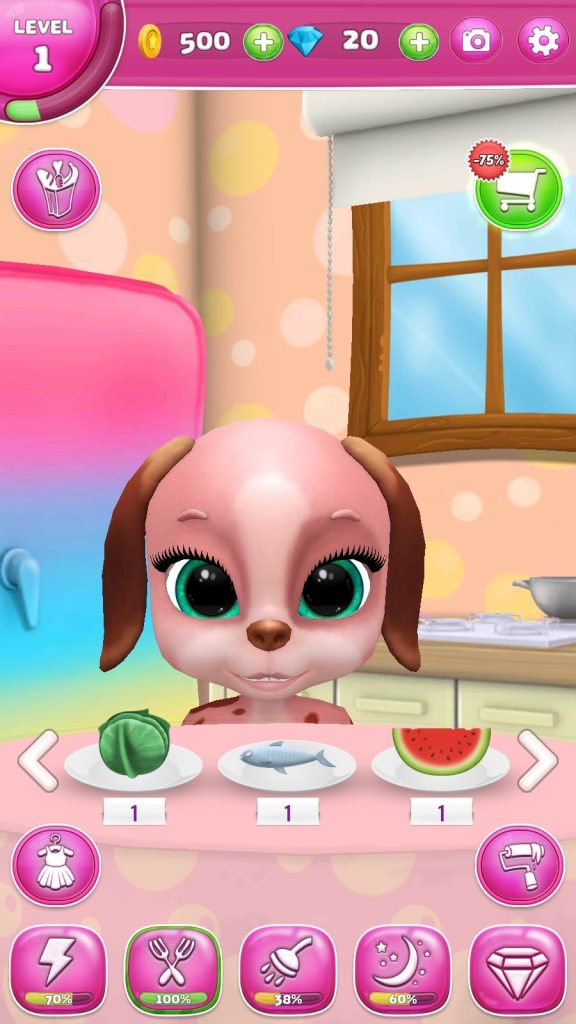 Using special potions, which will be able to increase the round, the age of the dog, will help open some features. Good little dog Masha will give you unforgettable emotions.


You may also like: 5 Best Human-To-Cat Translator Apps for Android & iOS
Talking Dog – My Talking Pet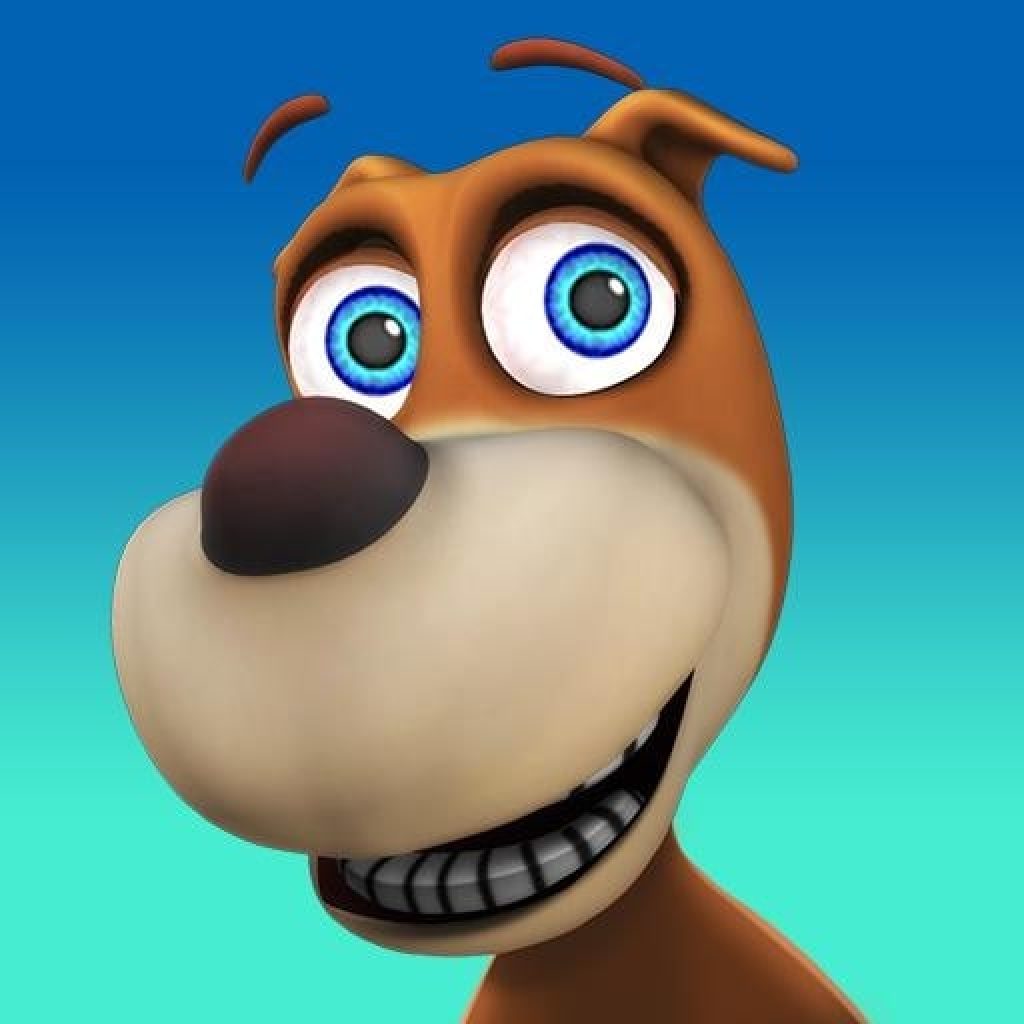 Talking Dog is a fun game with a talking puppy that requires good care. You can always choose other pets in the world of intelligent animals to learn the habits of each one up close.
The program is great for anyone who can't get a dog, so there is an opportunity to have an animal in virtual form too, which is really interesting.
Make mischievous puppy Max react to your actions, touch his tummy, give the dance command, say the words, and wait for the words to be repeated.
Dress the animal stylishly, and pick up all the things to your taste so that the whole image looks chic. In addition to everything, play extra games that will give them privileges.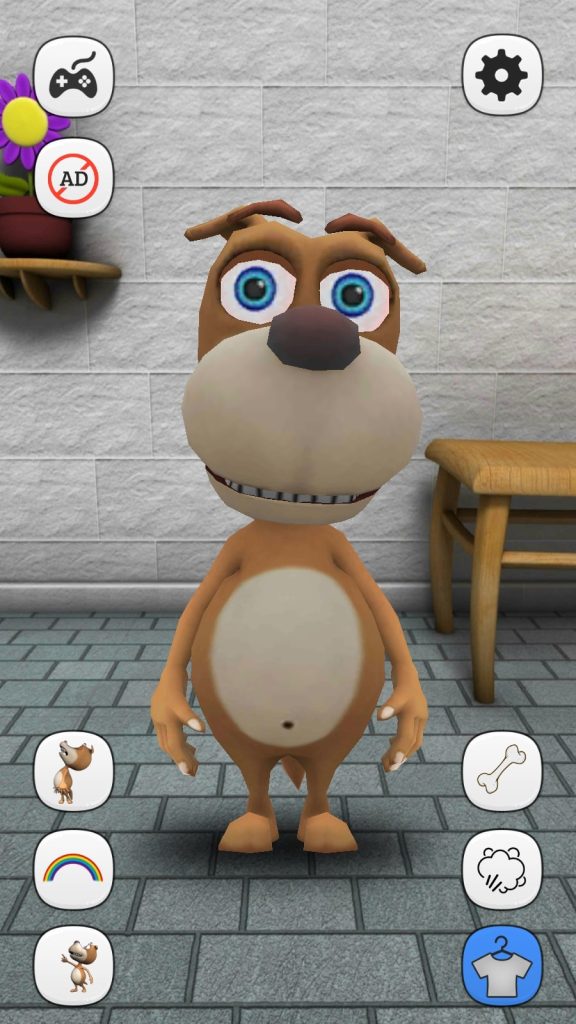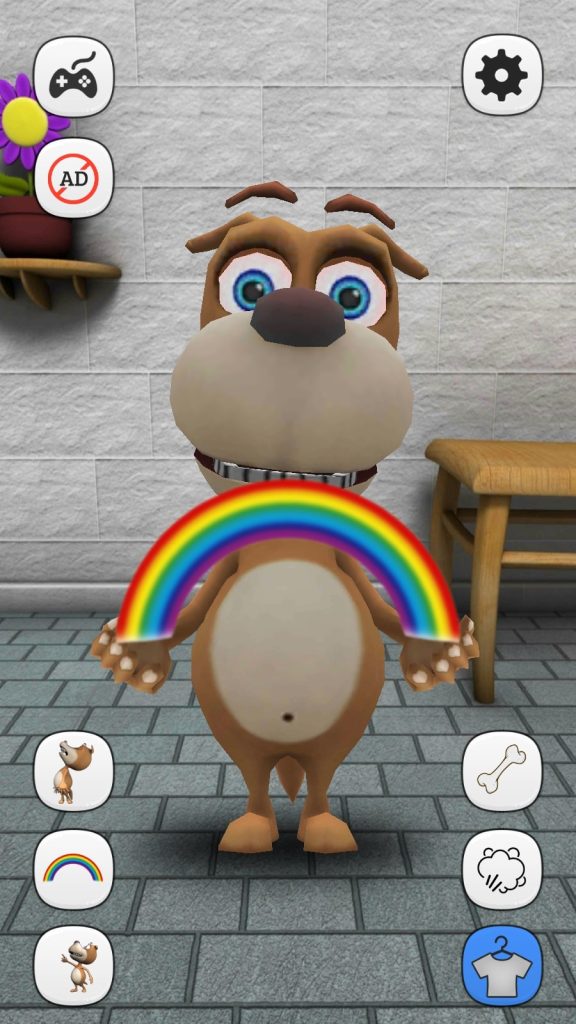 Watching a smart dog is exciting, the game will make you smile.